If you are looking to book that bucket list cruise to Alaska this year, we help you pick the best Alaska cruises in our ultimate Alaska Cruise Planning Guide. We outline everything you need to know before taking an Alaskan cruise.
Learn all our insider Alaska cruise planning tips and hacks to have the best Alaska cruise vacation. We cover everything from the best time of year to take an Alaskan cruise, to what to pack for an Alaska cruise, to our picks for best cruise ships and itineraries for an Alaskan cruise in 2022.
Related Post: Best Alaska Cruises for 2022!
Best Alaska Cruise Planning Tips and Hacks
Best Time of Year to Take an Alaska Cruise
Alaska is one of the top cruise destinations. It is a cruise on the top of many travelers' bucket lists.
While Alaska might not be what you first picture when you think of a cruise, a cruise is actually the easiest way to visit this region. If you aren't convinced just yet, we share why cruising is the best way to travel!
Get Our Insider Cruise Tips With our Ultimate Guide to Alaska Planning!
Unlike Caribbean cruises though, Alaska is a seasonal cruise port. This means that you will only be able to cruise to Alaska during select months of the year.
To have the best Alaska cruise, there are actually several factors to consider. First, you will need to determine the best time of year to take an Alaskan cruise. The important Alaska cruise planning tips to consider here are weather, price, and crowds.
Thus, when to cruise to Alaska is not as clear cut as you might think.
EXCLUSIVE SAVINGS: Get Deals on Alaska Cruises Now!
The Alaskan cruise season generally runs from late April/early May through the end of September. With that being said, many choose to visit Alaska in the middle of the season as they believe this will provide the best Alaska cruise experience.
July usually offers the best combination of average temperatures, rainfall amounts, and hours of daylight. Rain and temperature swings of 25 degrees or more are still common. However, you will have the most hours of daylight and the best chances at wildlife sightings.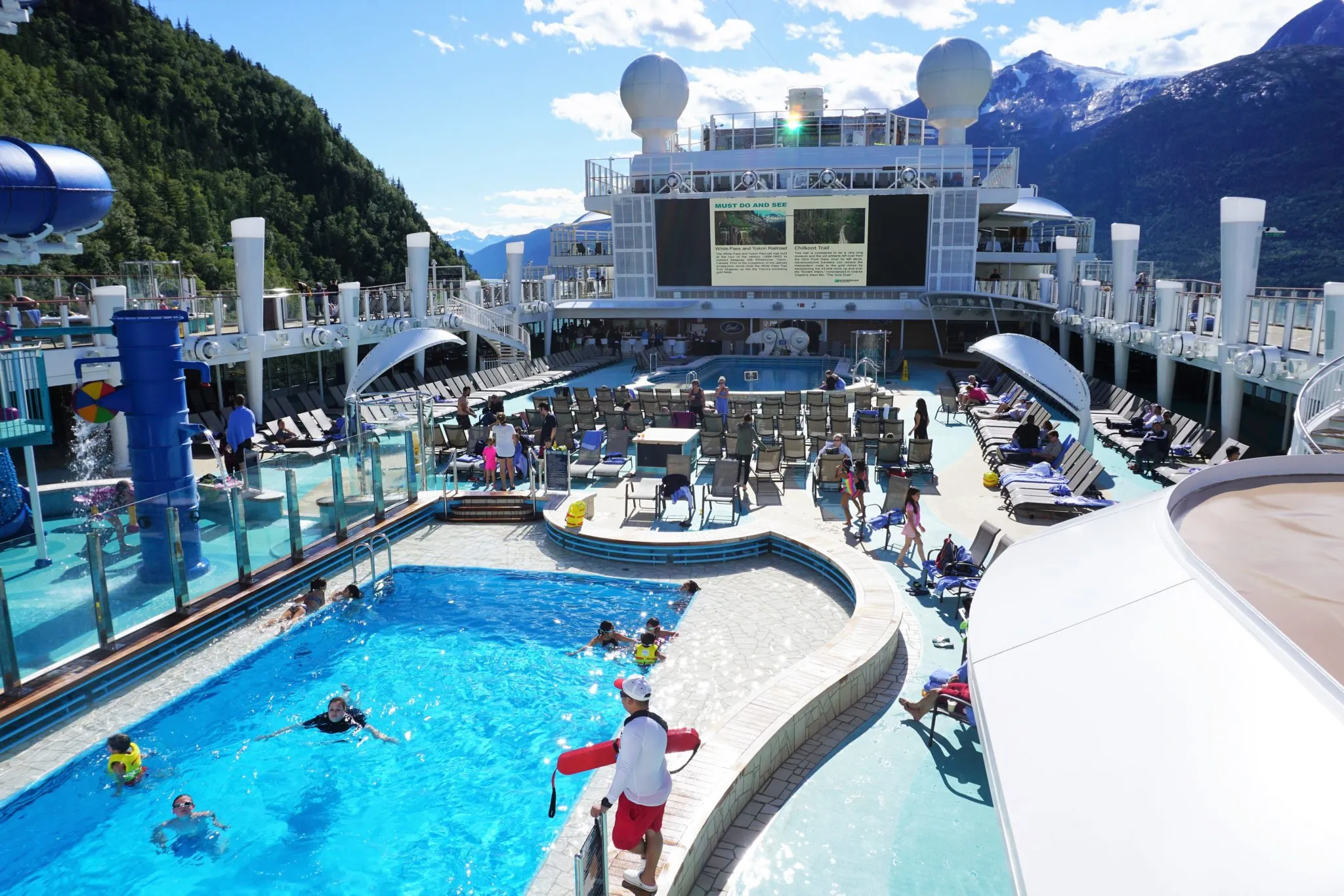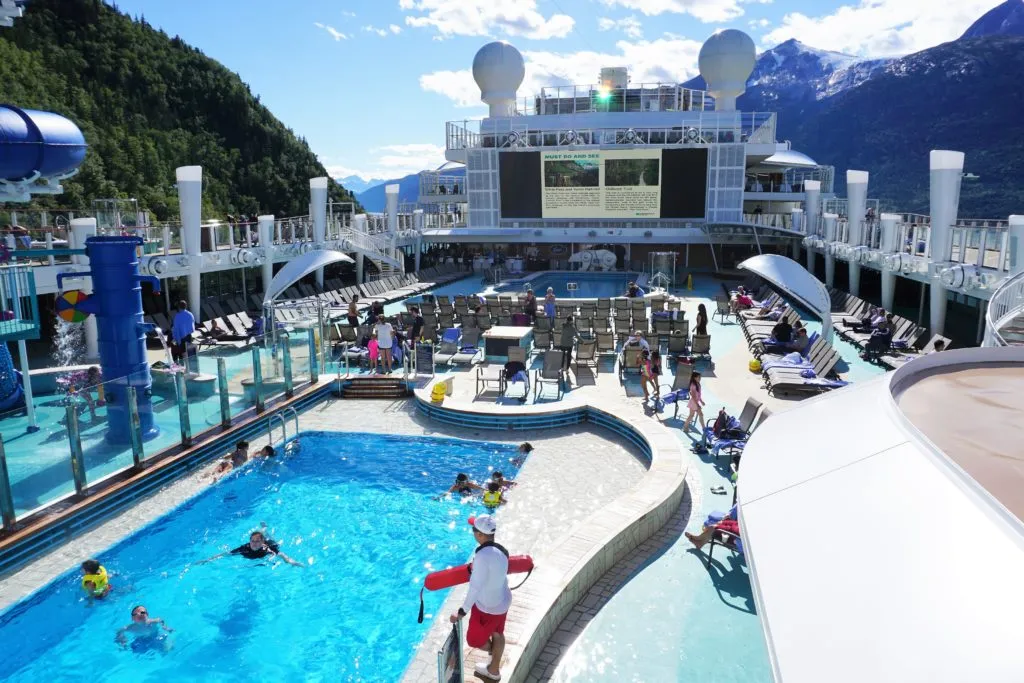 However, with this optimal weather comes increased crowds and increased price.
If you take an Alaskan cruise during the shoulder seasons, you will save money. You will also avoid the crowds, especially families. While the weather and wildlife will be less predictable early and late in the season, we have cruised to Alaska later in the season three times now and had great weather.
Related Post: Majestic Princess Alaska Cruise Review
How Much Does an Alaska Cruise Cost?
If you are looking for the best Alaska cruise, you will certainly need to consider the costs. When Alaska cruise planning, you should know that Alaska cruise vacations are a bit on the pricey side when compared to Caribbean cruises.
Alaska cruise costs fluctuate considerably depending on a few factors. The cruise line, cruise ship, Alaskan itinerary, and time of year will all weigh heavily on pricing.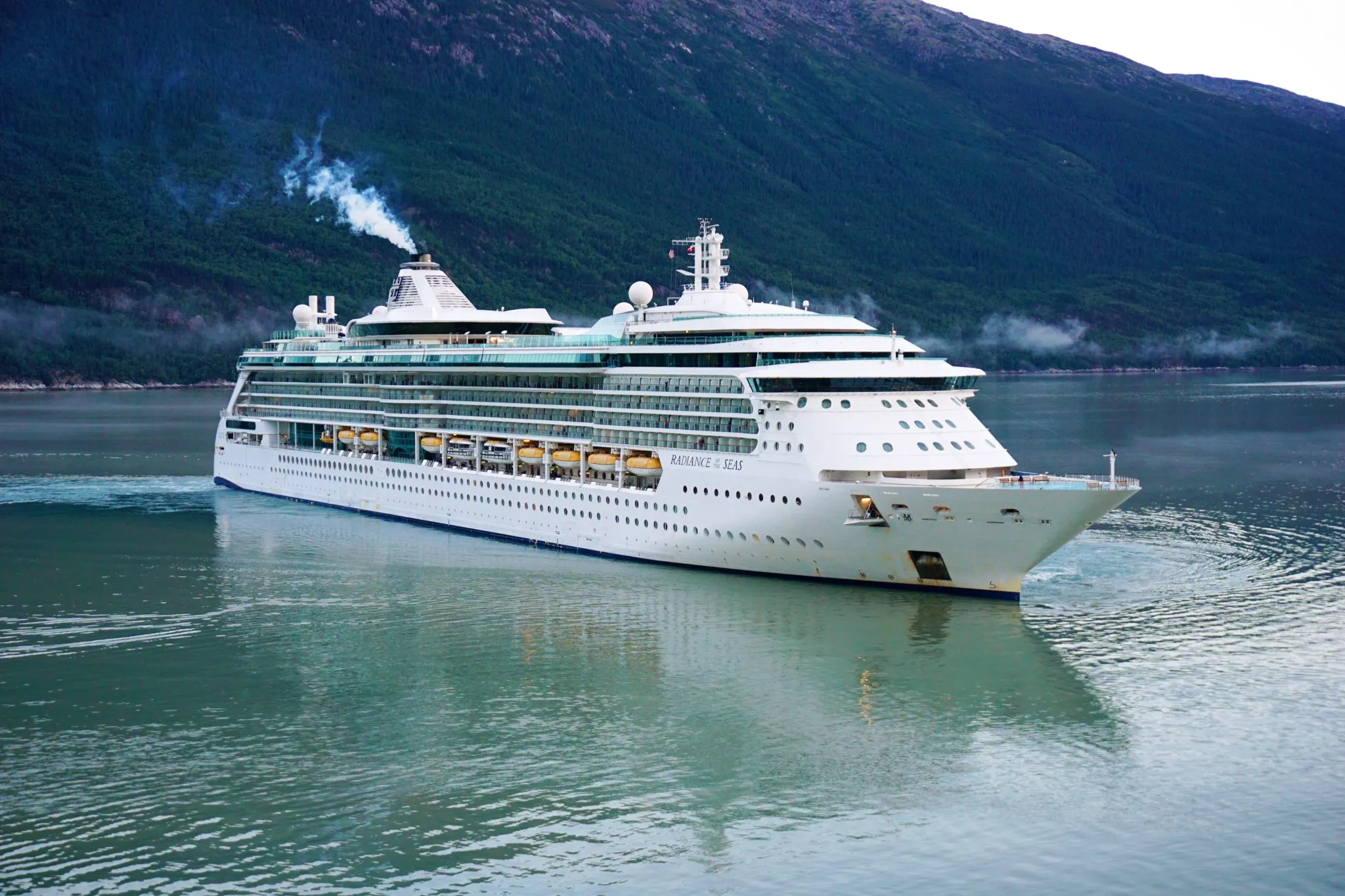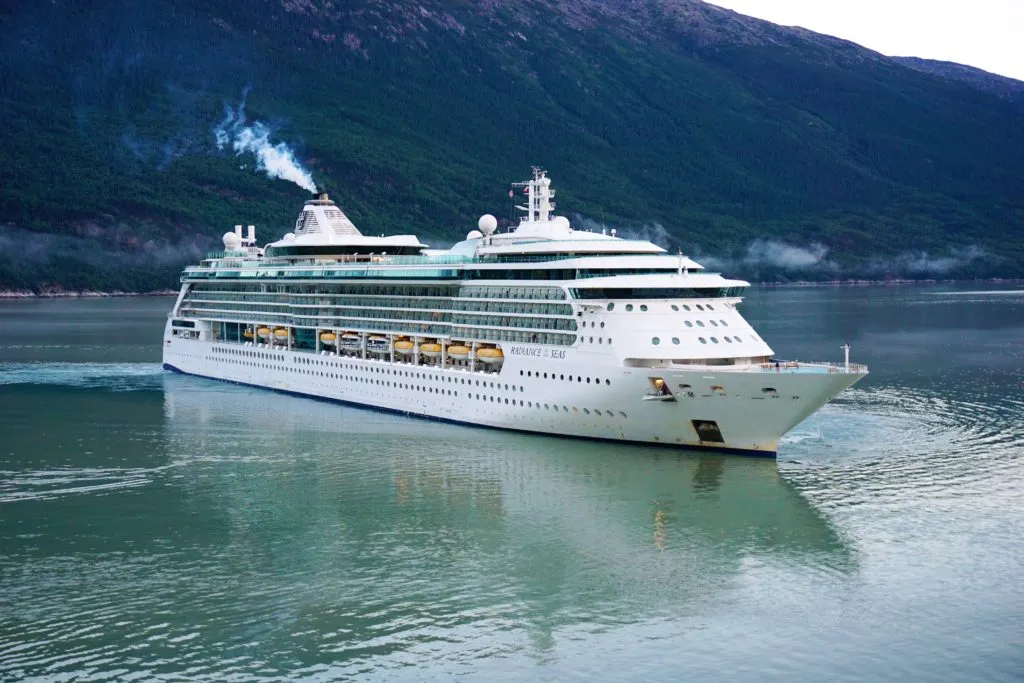 If you have flexible vacation time, choosing the right time to take an Alaskan cruise can have a big impact on your budget. As mentioned above, the middle of the summer, which coincides with the best weather, most wildlife, and school break, will usually be the most expensive.
Further, the cruise line and cruise ship you choose will also dictate the cost of your Alaskan cruise. Most major cruise lines now sail to Alaska. So, you will have a wide selection from which to choose.
Generally speaking, the newer ships from each cruise line will be more expensive than some of the older ships in the fleet as there is more demand for these vessels. Premium and luxury cruise lines will also be more expensive than the more family-friendly cruise lines.
Related Post: Holland America Line Alaska Cruise Review
Other factors to consider when determining costs for your best Alaska cruise are the embarkation port, stateroom category, and shore excursions.
Depending from where you are traveling, you will likely need at least one pre-cruise hotel day. Flights to Anchorage for one-way voyages will likely be more expensive than Seattle or Vancouver. So, your Alaska cruise itinerary will certainly impact the cost.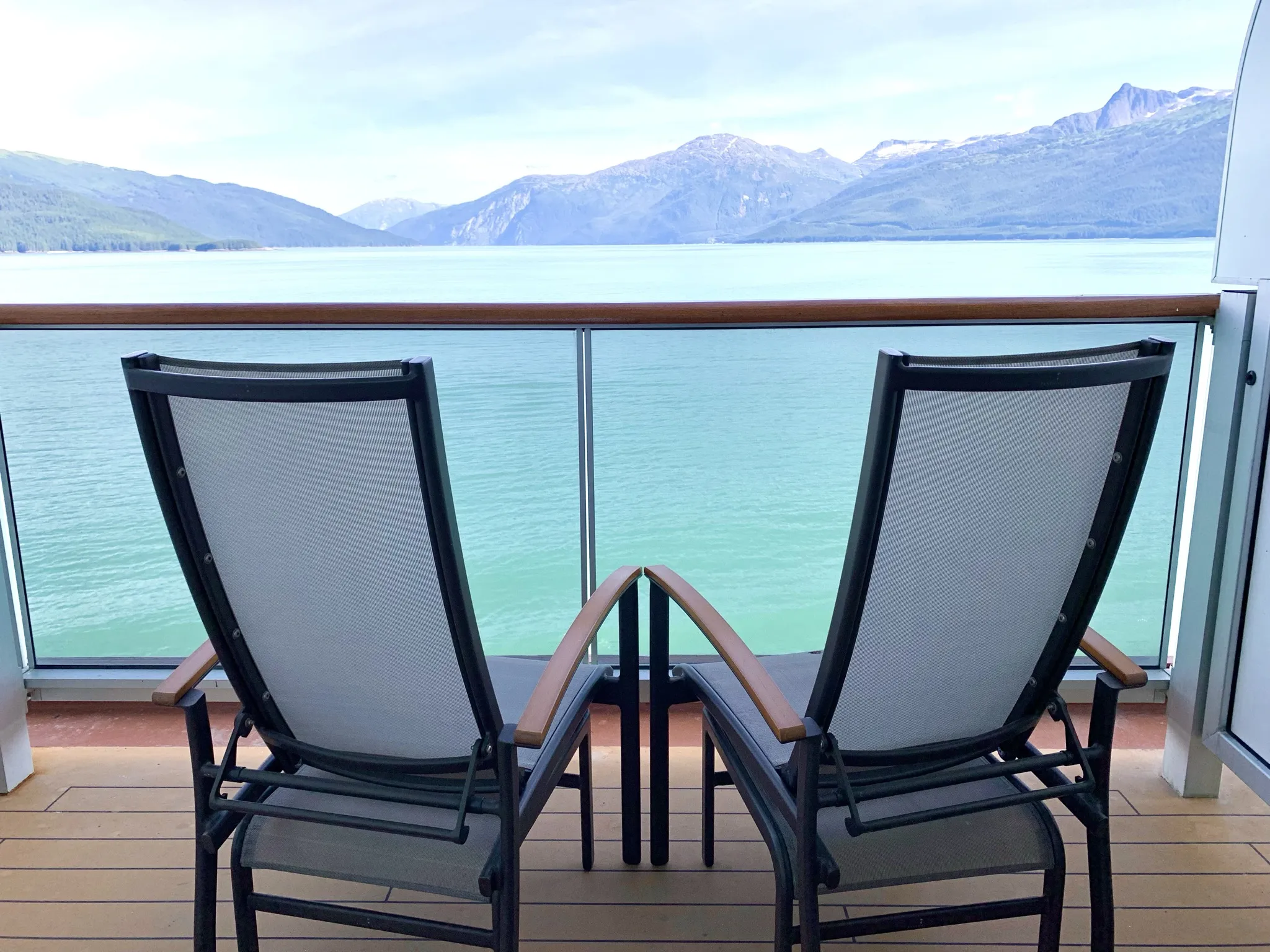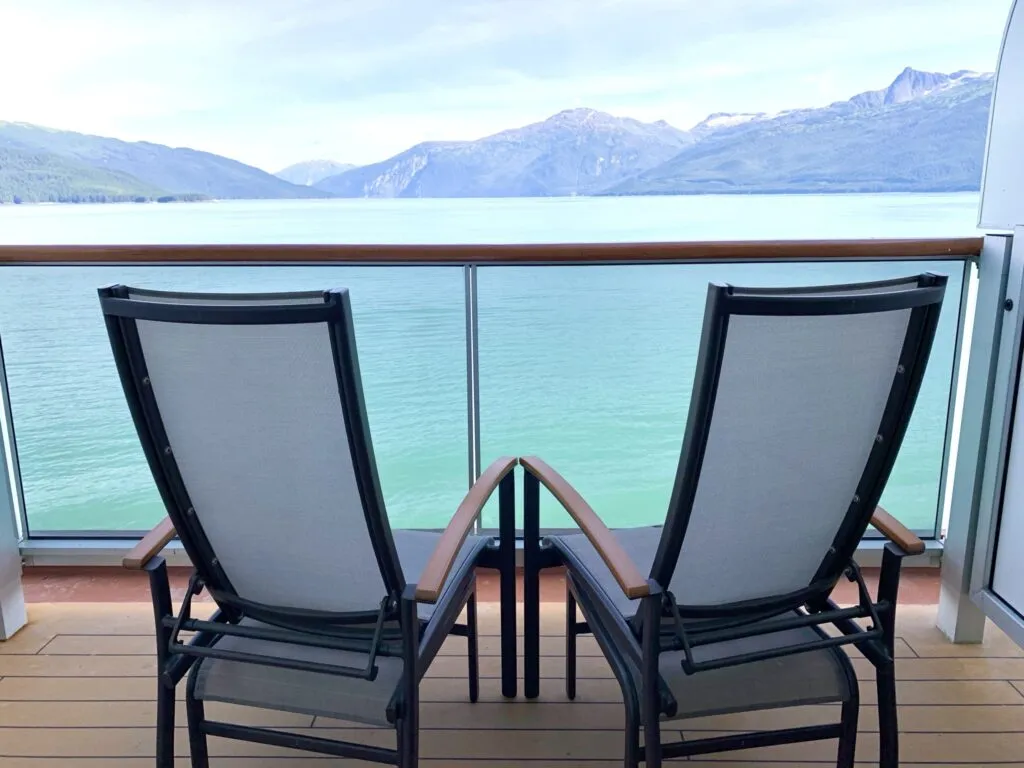 Further, many cruisers choose to upgrade to a balcony on Alaska cruises which will cost more than inside or oceanview cabins. While not necessary, we certainly enjoy admiring the Alaskan landscapes from our cruise ship balcony.
If you are trying to decide what type of cabin is right for you, we have a complete guide to cruise cabin categories.
Lastly, when Alaska cruise planning, you should know that shore excursions in Alaska can also be more expensive than other destinations like the Caribbean. This is especially true if you want to book some of the "once in a lifetime" tours during your Alaska cruise.
When we think best Alaska cruise experiences, a helicopter ride over the Mendenhall Glacier comes to mind. However, this tour can cost $500 or more per person.
Best Cruise Lines and Cruise Ships for an Alaska Cruise
Alaska is one of the top cruise destinations with over a million cruisers travelling here each year. With that said, more and more cruise lines and ships are sailing to the region every year.
From family-friendly cruise lines, to luxurious, all-inclusive experiences, to small ship adventure cruises, there is truly no single best cruise line for an Alaskan cruise. Truthfully, it all depends on what your travel party wants out of their cruise vacation.
Brands like Norwegian Cruise Line and Royal Caribbean offer more diversity for multi-generational families. With some of the newest and most innovative ships in the fleet cruising this region, these might be the best Alaska cruise picks for families.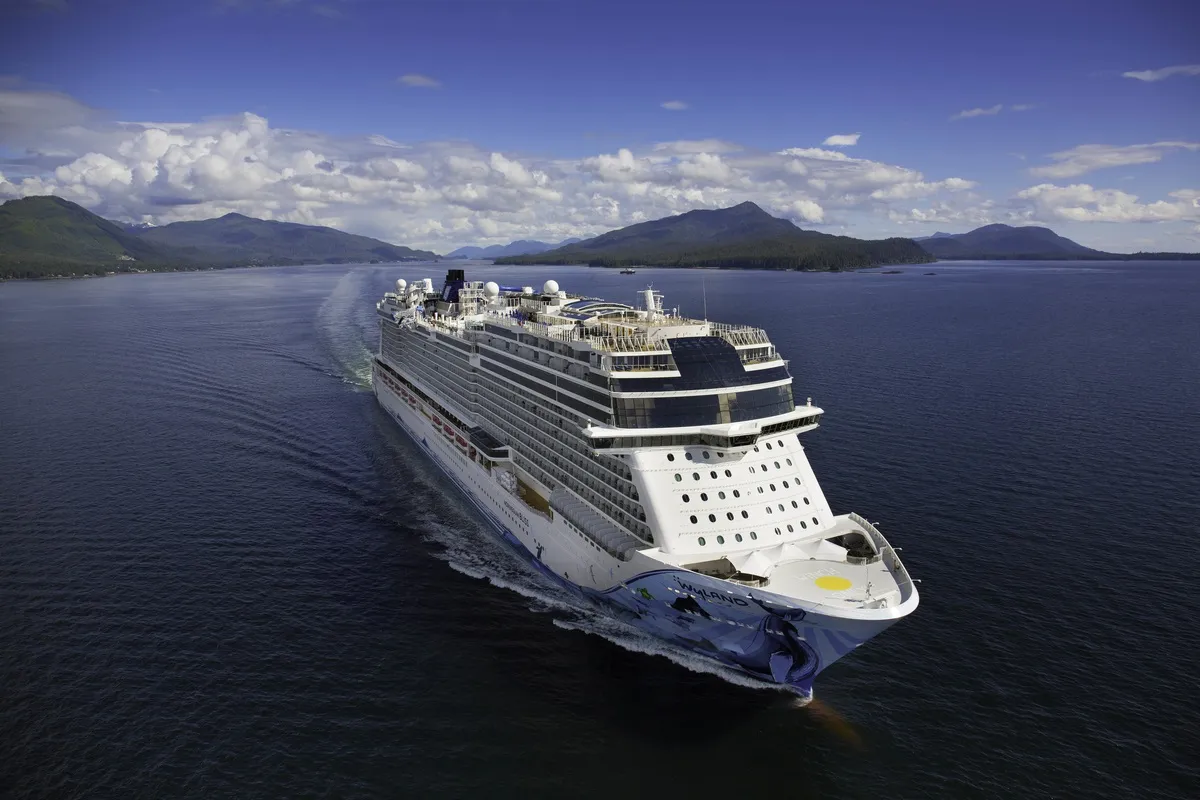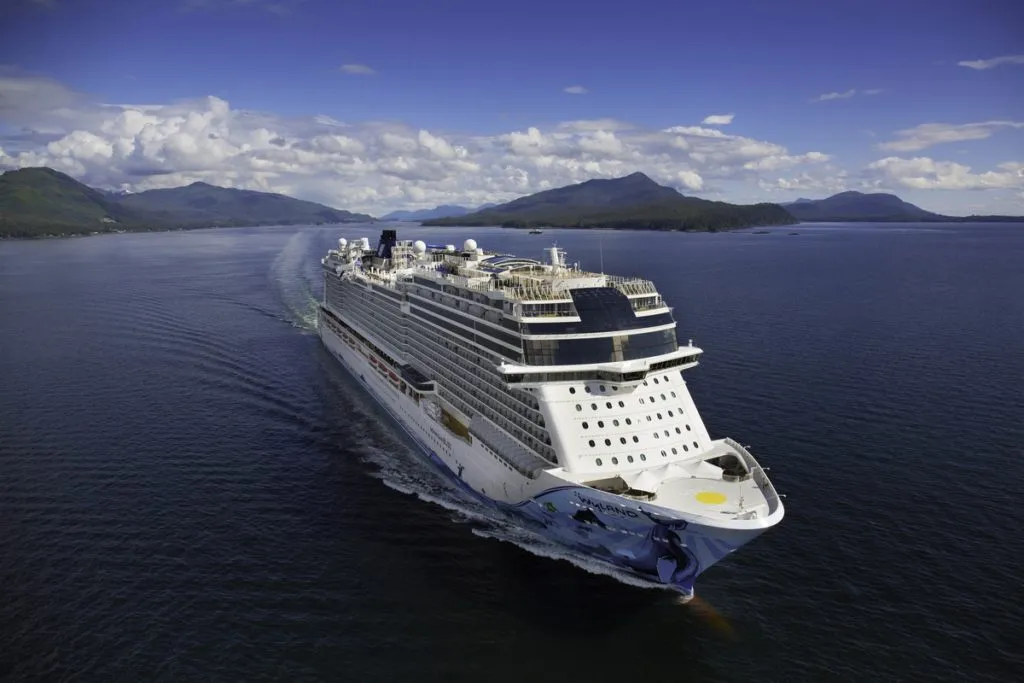 Cruise ships like Norwegian Encore, Norwegian Bliss, Ovation of the Seas, and Quantum of the Seas offer some of the most innovative onboard amenities for the whole family to enjoy. These ships also have some of the best entertainment at sea.
Royal Caribbean's Quantum Class of ships is designed perfectly for cold weather cruising. The ship's SeaPlex is a massive indoor complex featuring bumper cars and roller skating. There is also the innovative North Star, an aerial gondola that extends 300 feet above sea level for one of a kind views of the Alaskan landscape.
Norwegian Encore boasts the brand-new Italian restaurant, Onda by Scarpetta. Also debuting for the first time at sea on Norwegian Encore is the show Kinky Boots, which ranks as one of our top signature shows on a cruise ship.
Brands like Celebrity Cruises, Holland America Line, and Princess Cruises offer a bit more luxury for the sophisticated traveler with fewer kid-friendly options. This is not to say that these brands necessarily appeal to an older clientele though; they are just more couple-oriented.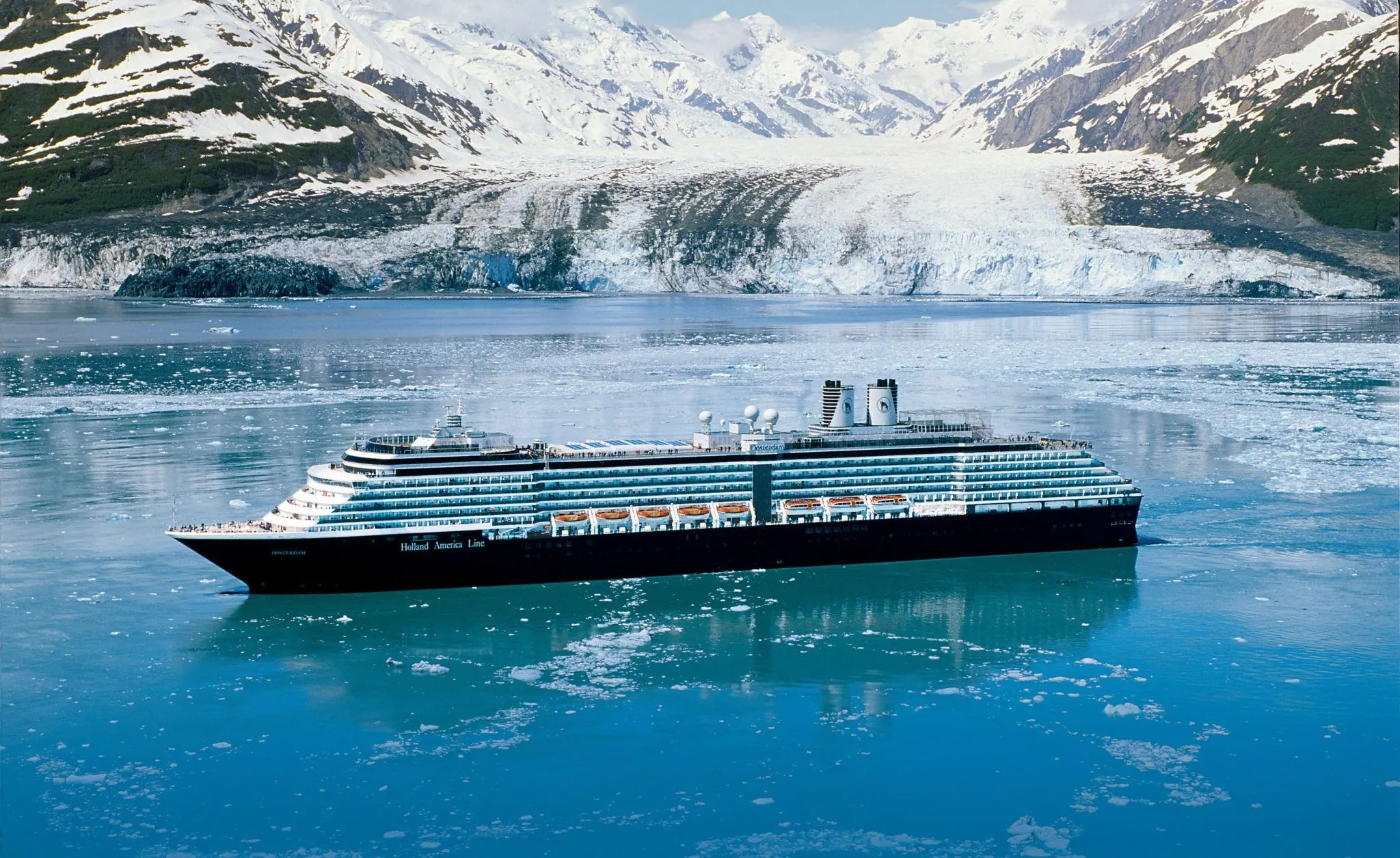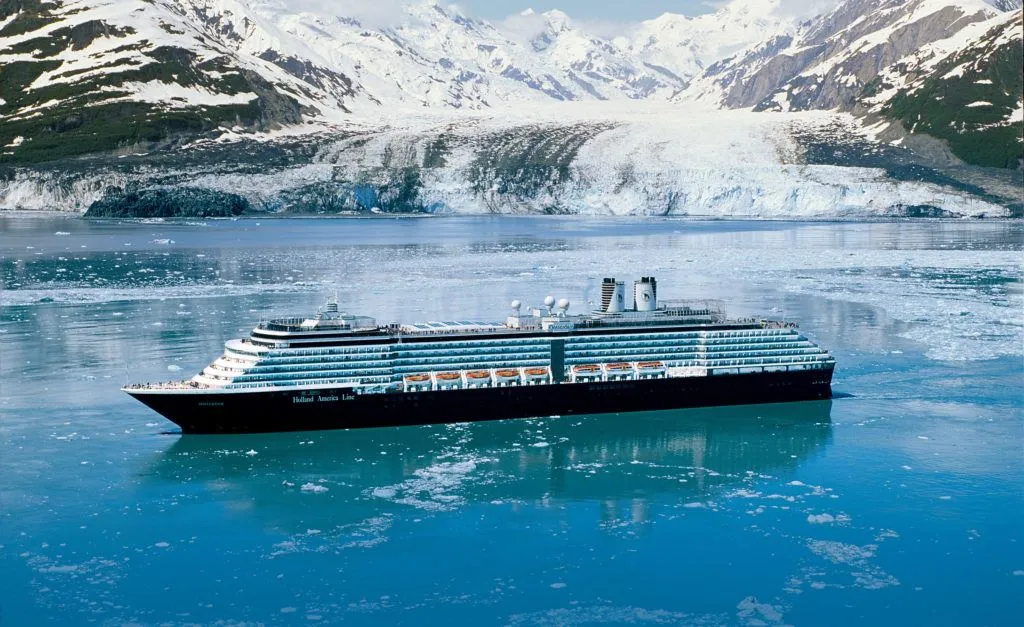 We have cruised all three of these brands to Alaska and have enjoyed our experiences on all of them.
In 2022, Holland America Line is offering Alaska cruises on six different ships. On this list is one of HAL's newest ships, Koningsdam. When you need a break from sightseeing, Koningsdam offers plenty of top-notch amenities, entertainment, and dining as well.
Princess Cruises is known for having a big presence in Alaska. In 2022, Princess Cruises is also offering six different ships in the region. Our pick for best Alaska cruise from this lineup is definitely Discovery Princess. The brand-new Discovery Princess is the final Royal Class ship that will debut just in time for the 2022 Alaska cruise season.
Related Post: Best Things to Do on a Princess Cruise in Alaska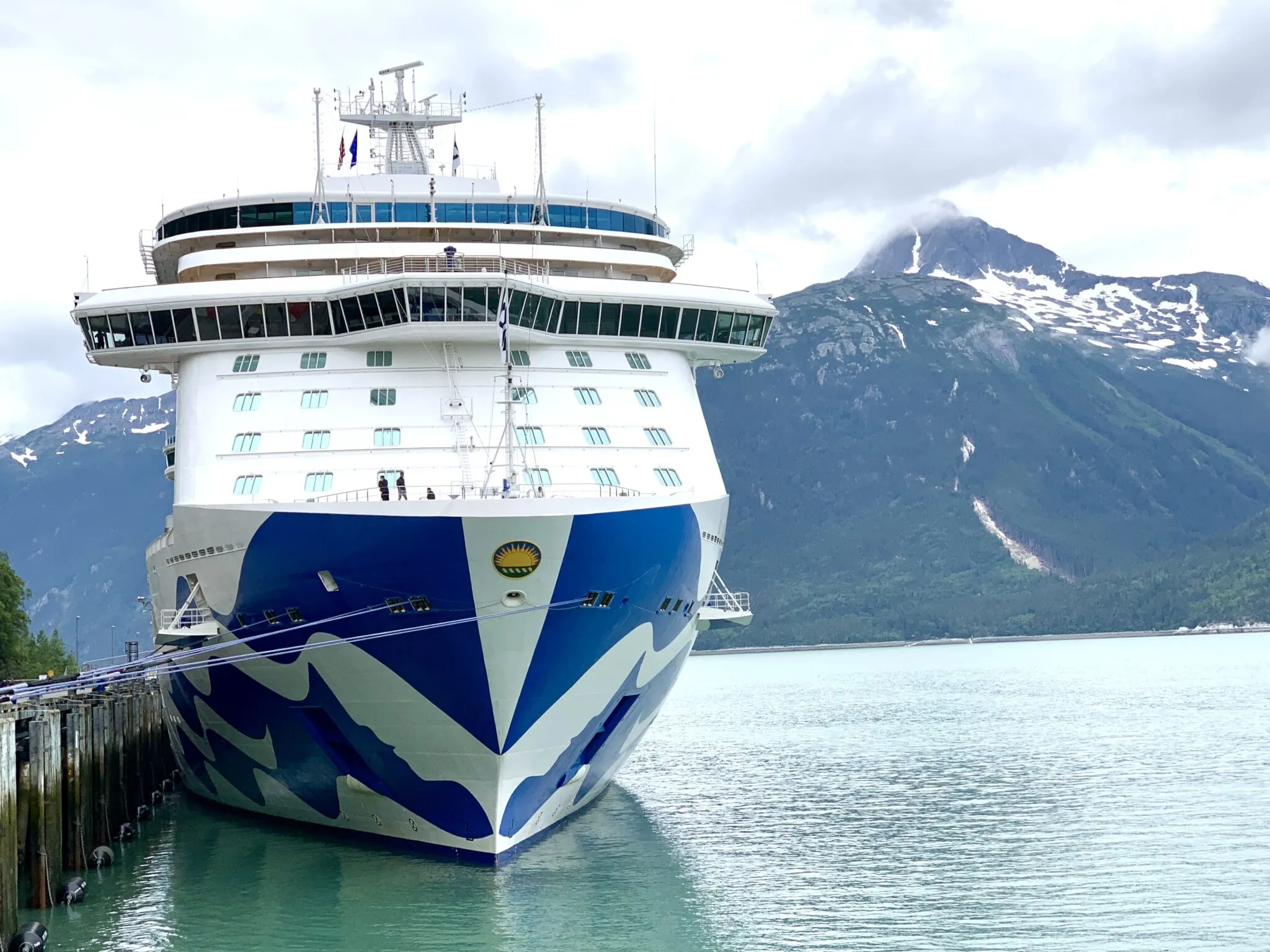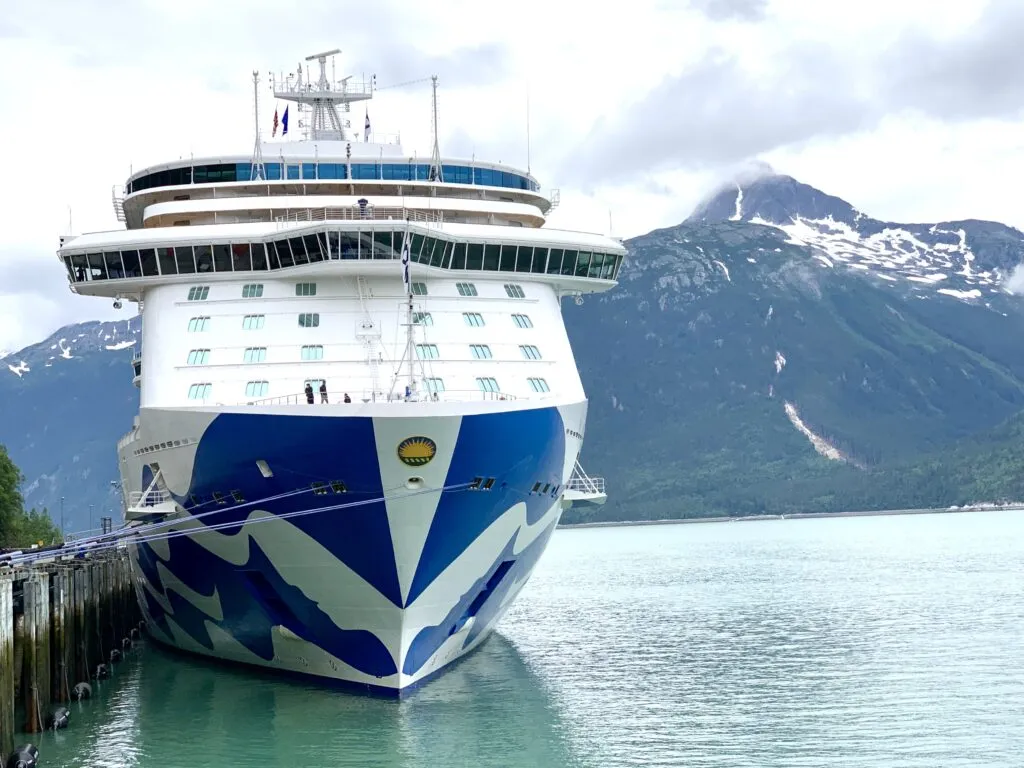 Luxury brands like Viking Cruises might cost a bit more, but they include shore excursions at each port of call, beer and wine at meals, free WiFi, and no up-charges for specialty dining, among other complimentary amenities.
So, if you are looking for a more all-inclusive Alaska cruise vacation, you might want to consider a luxury brand. Other luxury brands that visit the region include Regent Seven Seas, Silversea, and Seabourn.
Finally, small ship adventure brands like UnCruise and National Geographic offer more up close and personalized visits to this region. These brands appeal to nature explorers and those who don't want the "typical" cruise experience.
Also debuting in Alaska this year is American Queen Voyages brand-new Ocean Victory. This purpose-built expedition vessel will debut in time for the Alaska cruise season and will visit the less-traveled regions of Alaska's Inside Passage.
Best Alaska Cruise Destinations and Itineraries
The most common Alaska cruises are 7 days in length, though this can vary. Alaska cruises can either be round-trip or one-way sailings. Round-trip sailings generally depart from Seattle, Washington or Vancouver, British Columbia.
While one-way sailings generally cruise from Seward or Whittier, Alaska to Vancouver, BC (and vice versa) on Northbound or Southbound routes.
Some cruise lines also offer select Alaska cruises out of California.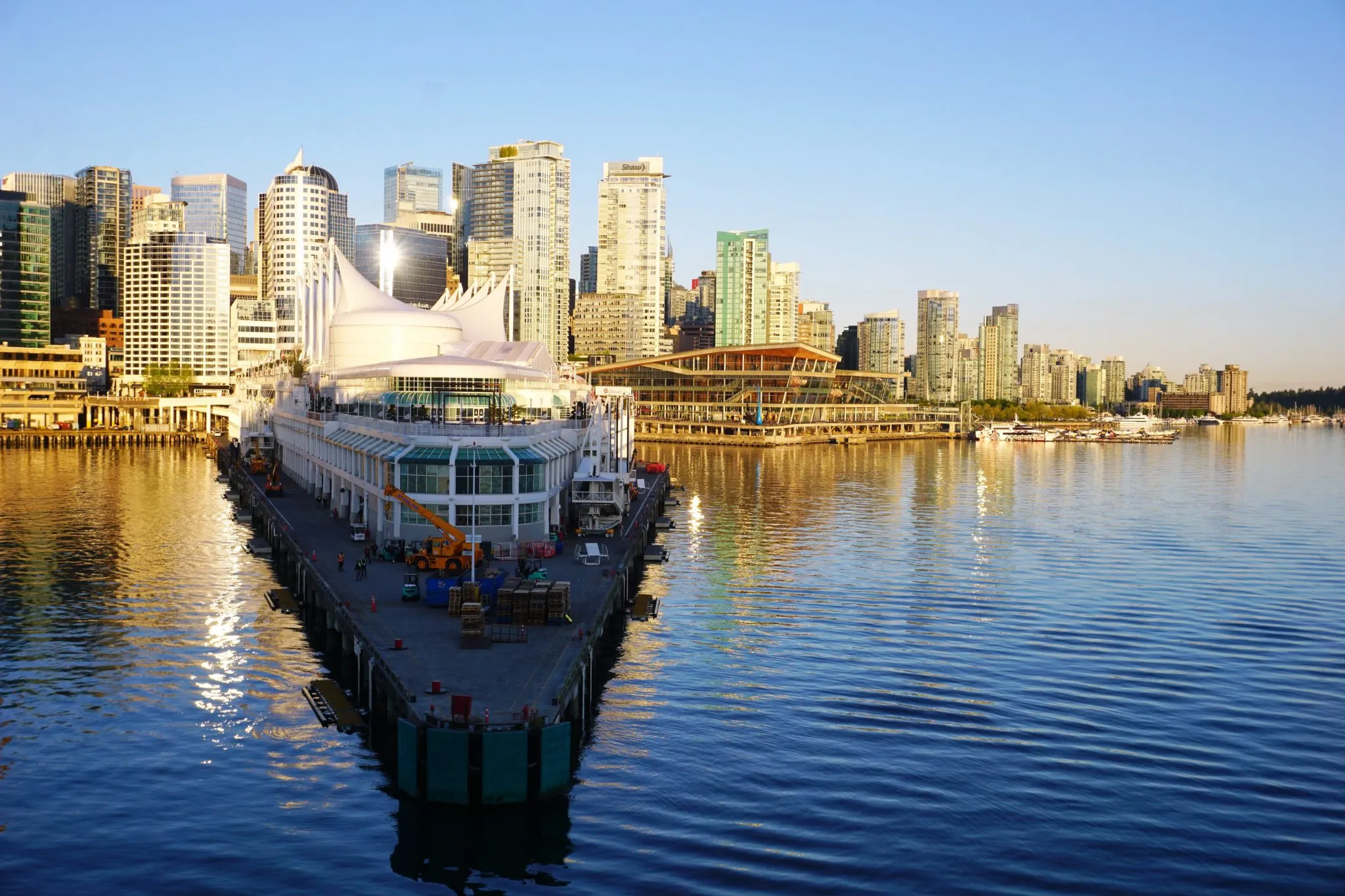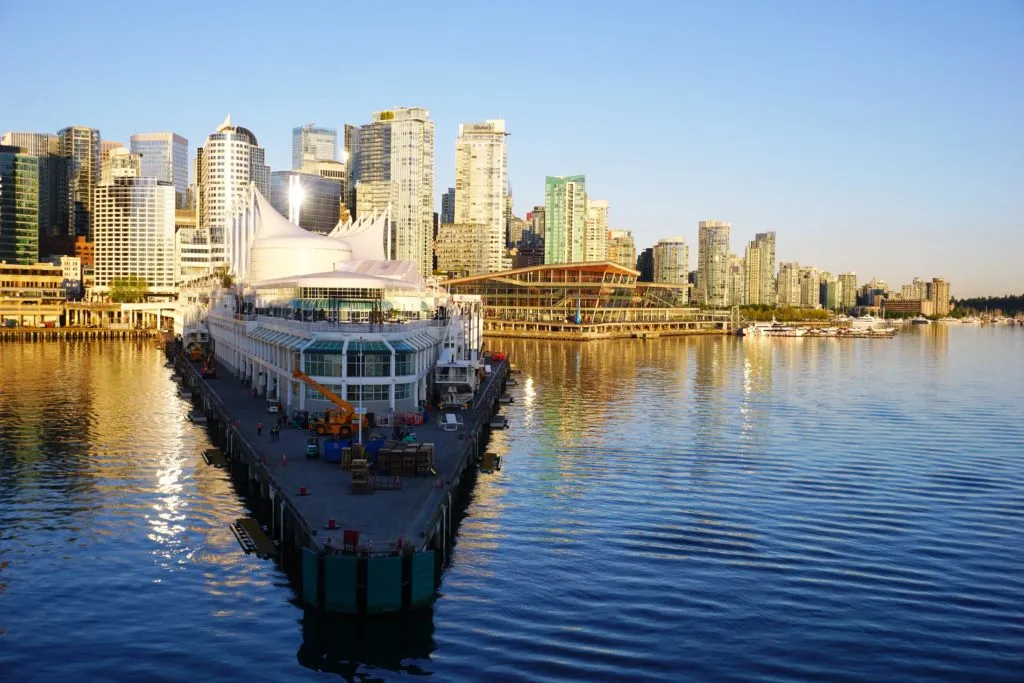 The top ports of call on an Alaskan cruise are Juneau, Ketchikan, and Skagway in Southeast Alaska, as well as Victoria, British Columbia. Some ships might also visit Sitka, Haines, or Icy Strait Point.
Most cruise ships will also have at least a day of "scenic cruising", where you will sail past majestic glaciers and fjords. These might include the Inside Passage, Sawyer Glacier, Dawes Glacier, Glacier Bay National Park, or the Hubbard Glacier.
If you are looking for the best Alaska cruise itinerary, we suggest booking one that cruises through Glacier Bay National Park. The views are amazing!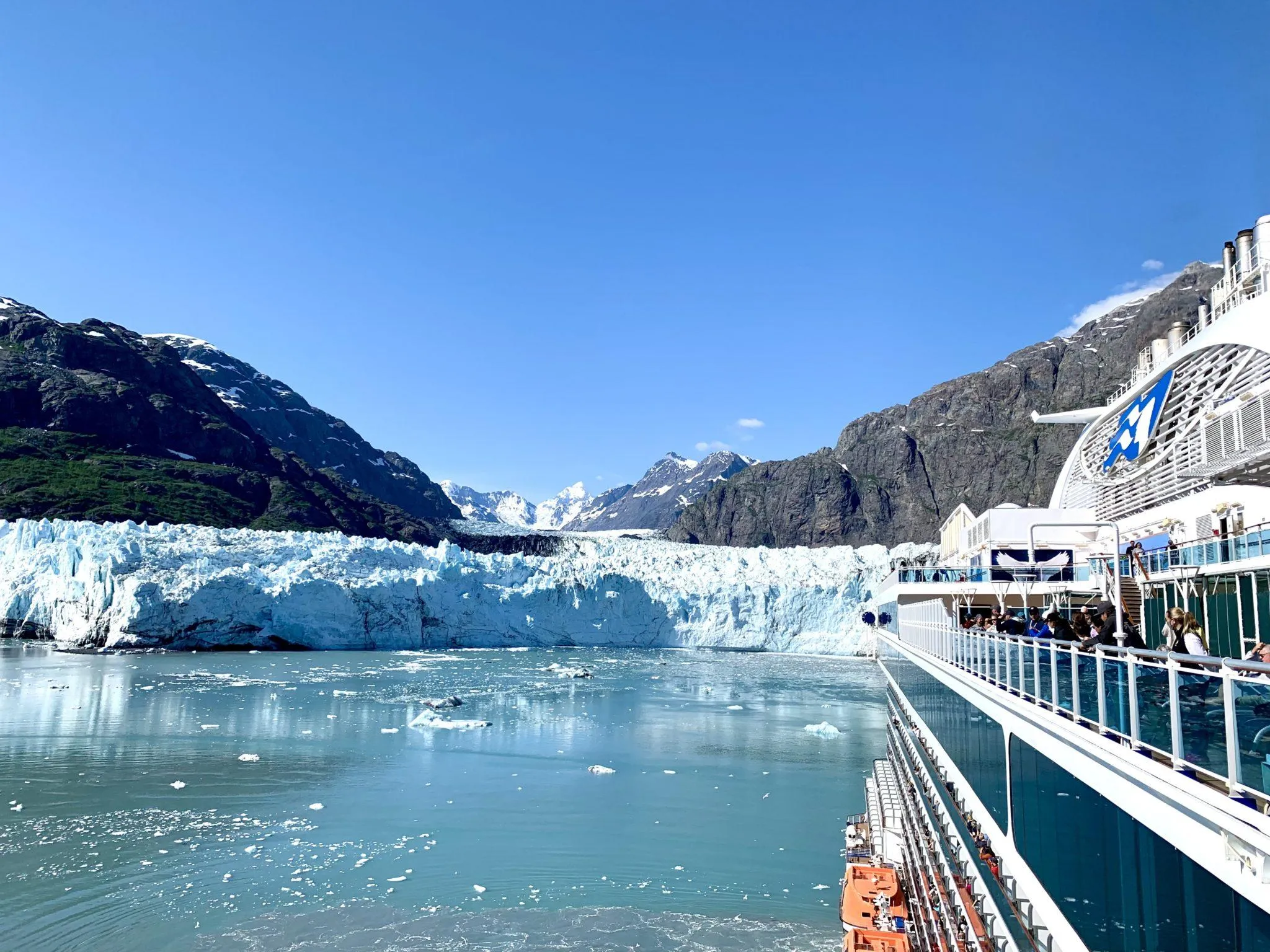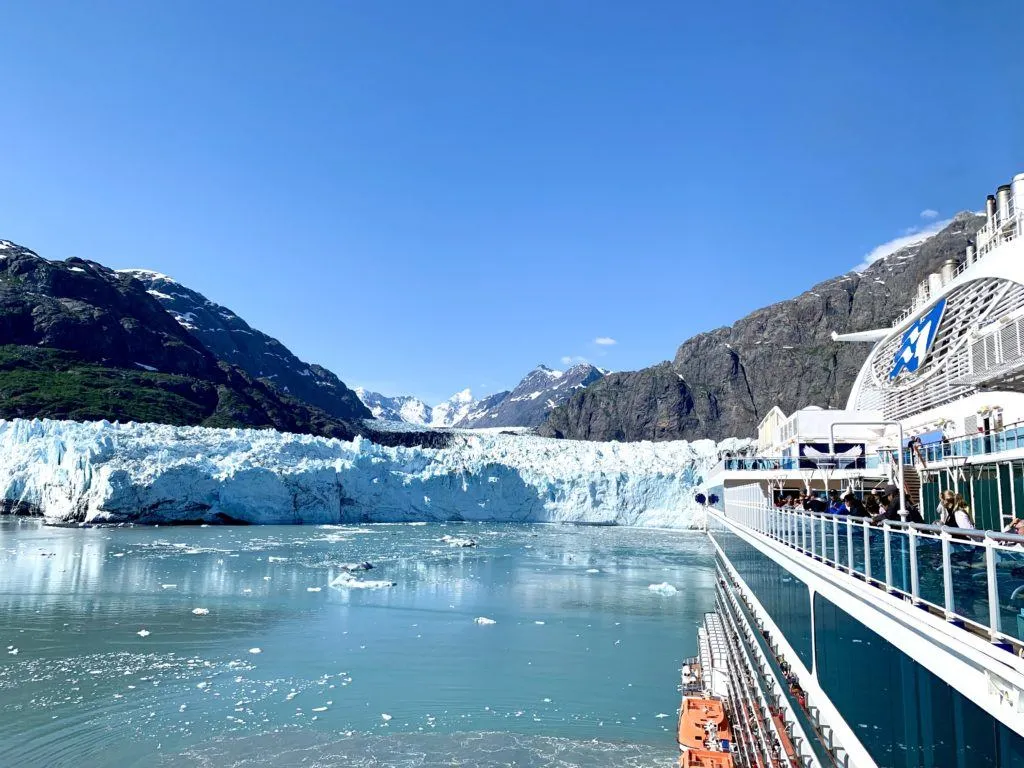 If you can't find a cruise ship that suits your needs with this itinerary, you can get a similar up-close experience by booking a Tracy Arm fjord and glacier explorer excursion.
Related Post: Top Destinations to Cruise Without a Passport
Best Alaska Cruise Shore Excursions
The capital city of Juneau is the perfect port for cruisers to test their appetite for thrill-seeking. Visitors can take a zipline adventure through the Tongass National Forest or admire the Mendenhall Glacier from a helicopter tour, guided walk, or dog sled adventure.
Juneau is popular for whale watching tours and traditional salmon bakes as well. You can also explore the Downtown area, including visiting Tracy's Crab Shack for the "best legs in town" and the Reg Dog Saloon.
Made famous by the gold rush, Skagway is now largely supported by tourism. The White Pass and Yukon Route Railroad is the number one Alaskan cruise excursion.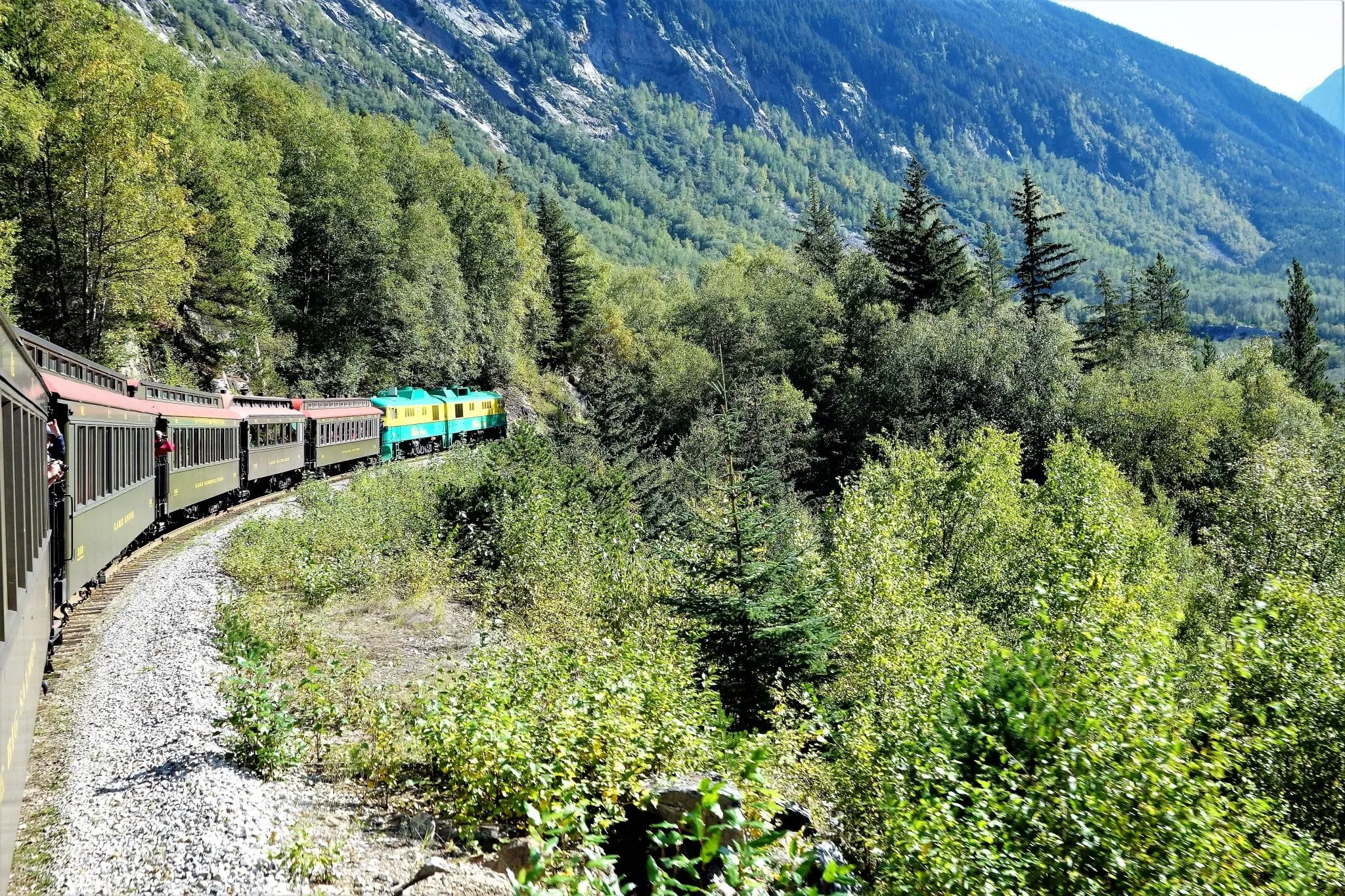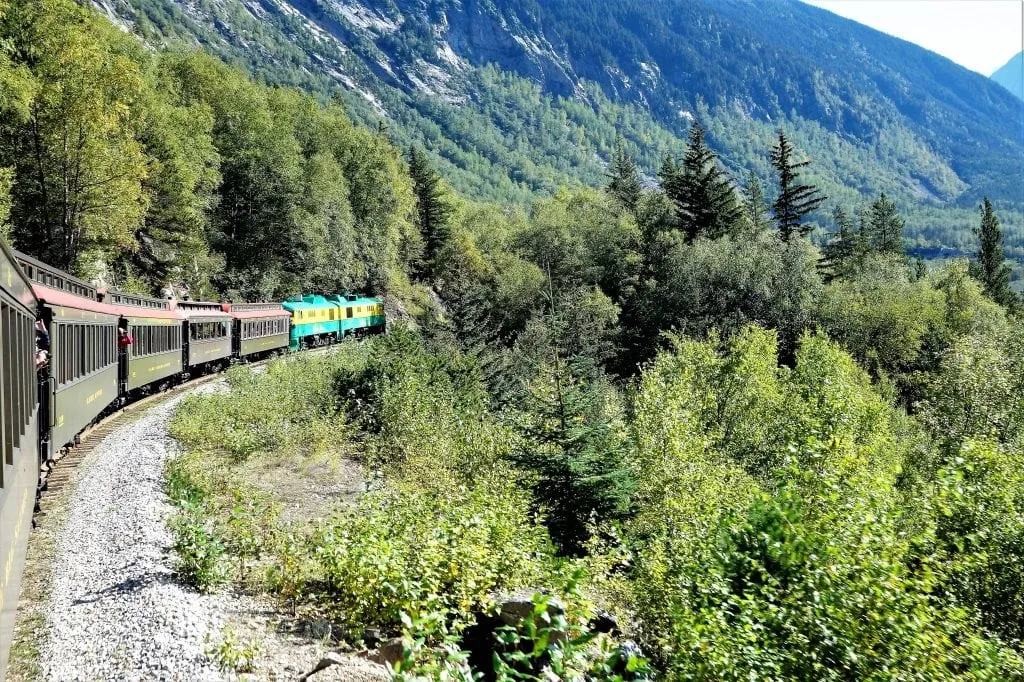 This narrow gauge railway built in 1898 during the Klondike Gold Rush ascends nearly 3,000 feet along its 20 mile path from Skagway to the White Pass Summit.
In Skagway, you can also interact with Iditarod sled dogs, go ziplining, or visit a bald eagle preserve. The historic Downtown also offers a number of landmarks including the Red Onion Saloon.
Given Ketchikan's weather and location, it is no surprise that you will find beautiful landscapes including the Misty Fjords National Park. This 2.3 million acre National Forest is best viewed by seaplane. Thus, a floatplane tour is one of the most popular shore excursions in this city.
We also loved our bear watching excursion in Ketchikan.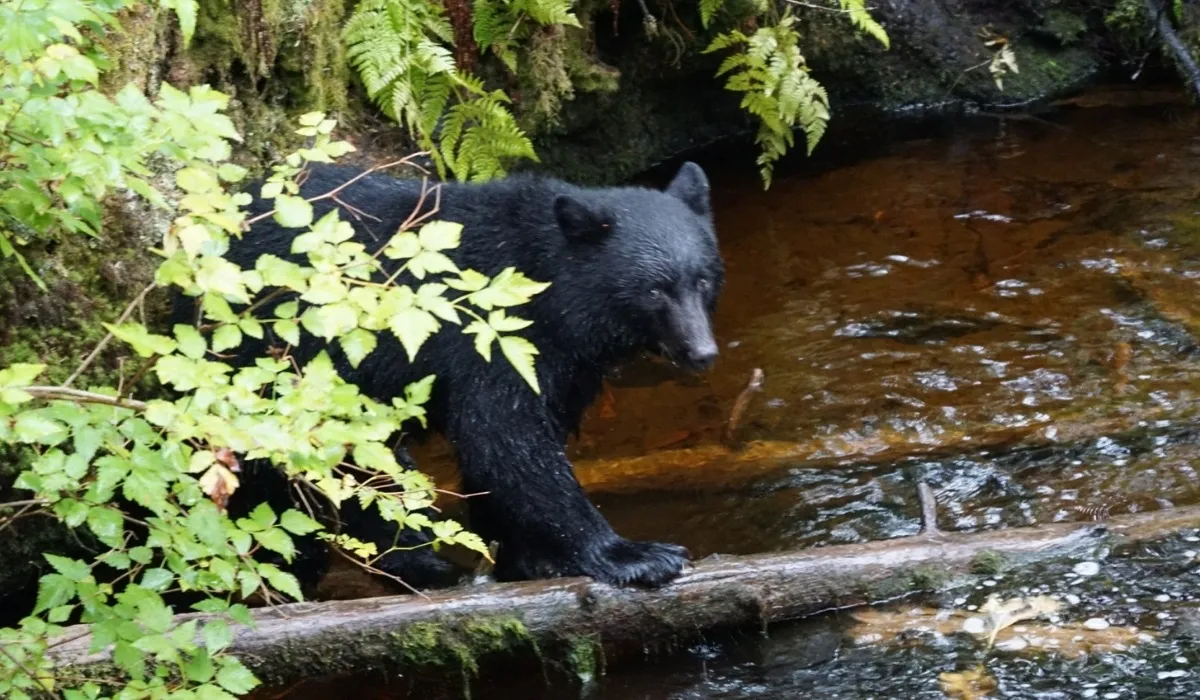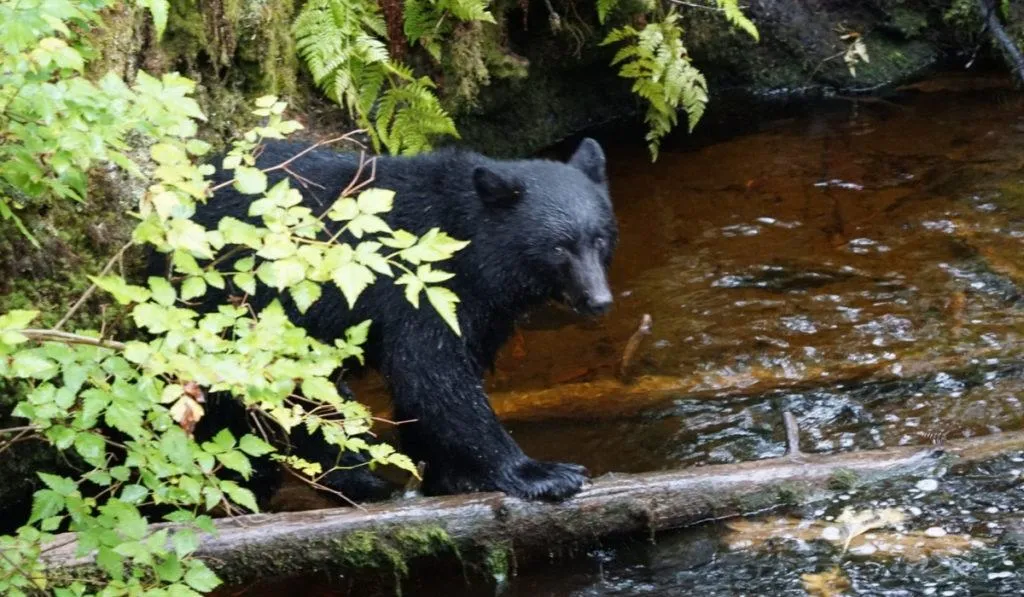 Ketchikan is also known for its large collection of totem poles and the infamous Creek Street. This former red light district is where "both men and salmon came upstream to spawn".
If your cruise ship happens to be visiting Icy Strait Point, the Zip Rider is one of the best Alaska cruise shore excursions. If you love a thrill, you should book this world's largest zip rider immediately!
Related Post: How to Plan the Perfect Shore Excursions
Best Alaska Cruise Packing Tips
Packing for an Alaskan cruise is altogether different than what you would typically pack for a Caribbean cruise.
From toiletries to outfits, and everything in between, we detail what we pack for our trips in this Complete Alaska Cruise Packing Guide to help eliminate your pre-cruise stress. Even if you are a veteran cruiser, you might find a few additional items that will be helpful on your next cruise.
We even include a printable check list!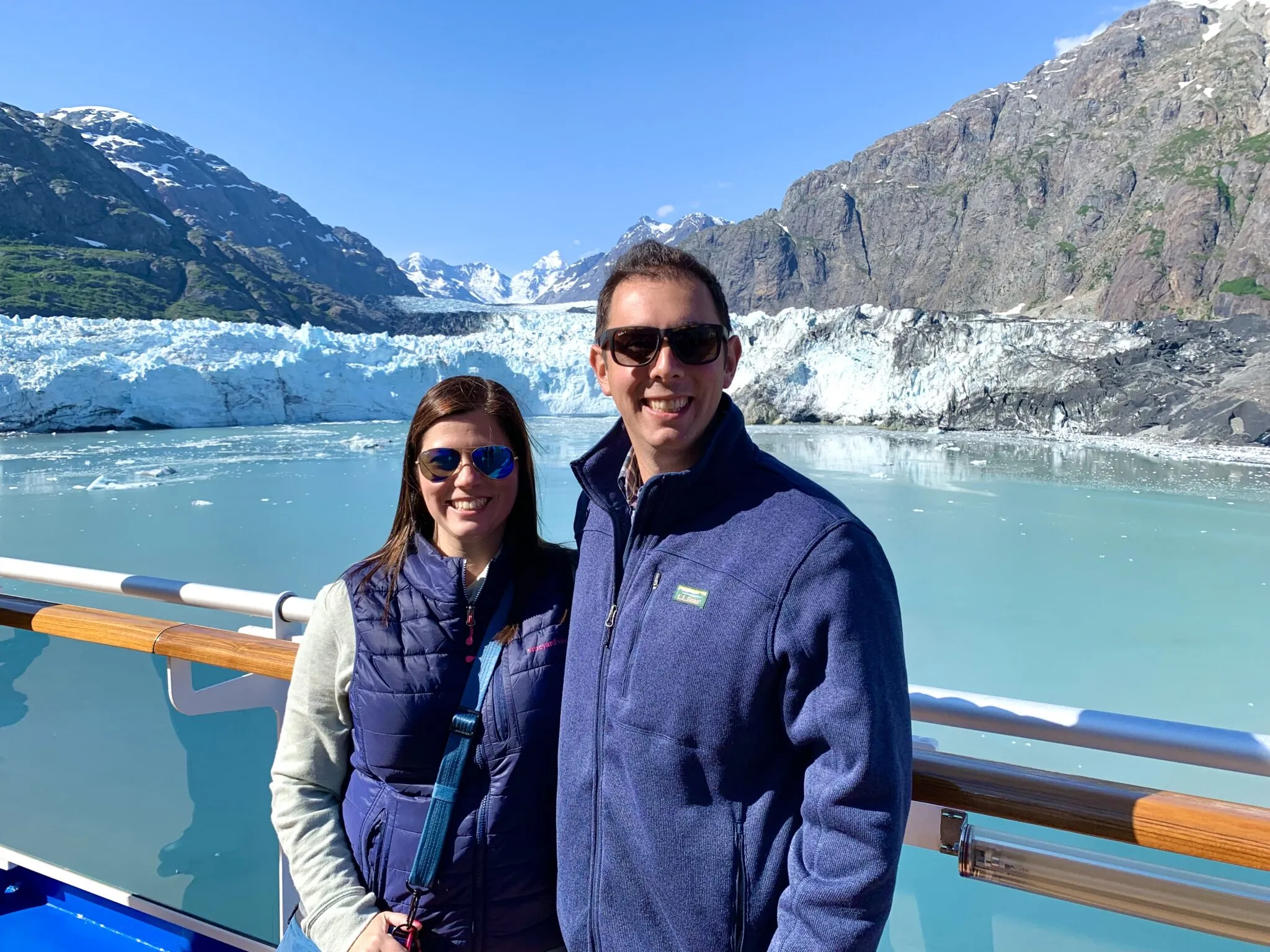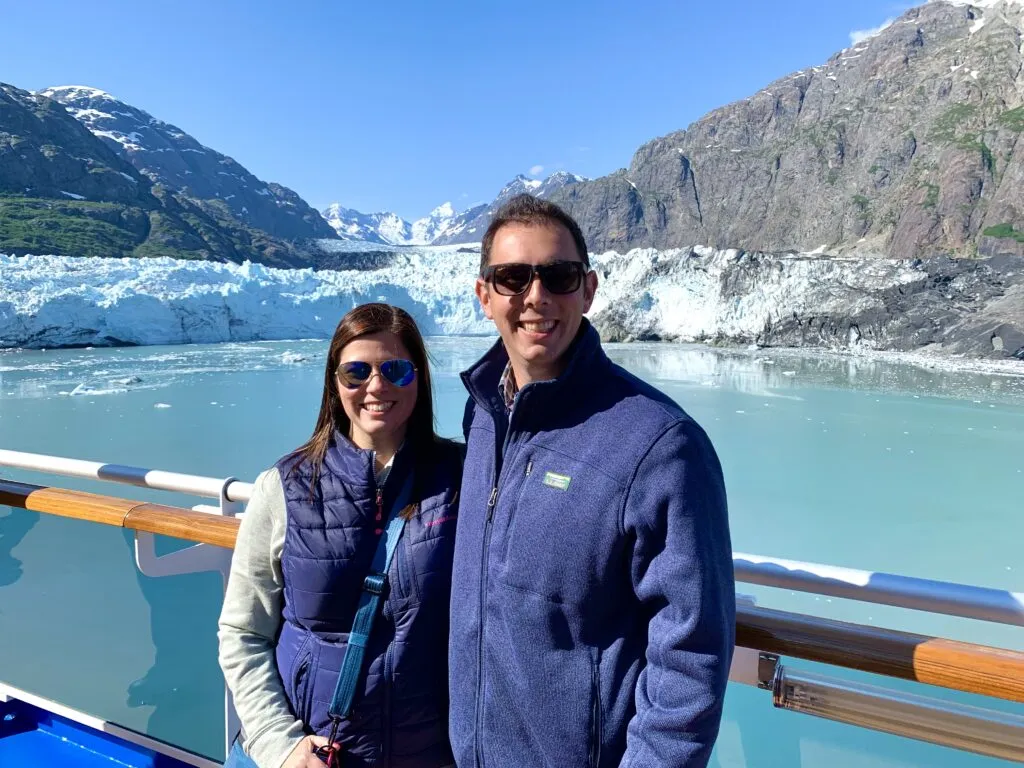 In short, the time of year you cruise to Alaska will dictate to some degree what items you will need to include on your Alaska cruise packing list. The type of excursions you book should also factor into what you pack.
Most importantly, layers and rain gear are essential! You will want to be prepared for rain and temperature swings of 25 degrees or more in a given day.
Another Alaska cruise packing hack is don't forget your bathing suit. There are hot tubs and indoor pools onboard many ships, as well as the spa and thermal suite. You might even get lucky enough with the weather to enjoy the outdoor pools!
While you might find it surprising, there are also many household items that will come in handy during your cruise vacation. Would you think to pack magnets and ziploc bags? We always do!
Of course, you will also want to make sure that you do not pack any of these prohibited items. Items like an iron will get your suitcases sent to the "naughty room".
Related Post: Complete Alaska Cruise Packing List
Other Best Alaska Cruise Tips & Hacks
Regardless of your cruise destination, there are some tried and true cruise tips and cruise hacks that are essential for planning and executing the best cruise vacation. Not sure where to start? We have our Beginner's Guide to Cruise Planning.
Even if you have cruised before, things look a little different now. So, we also have our guide to Preparing for a Cruise in 2022.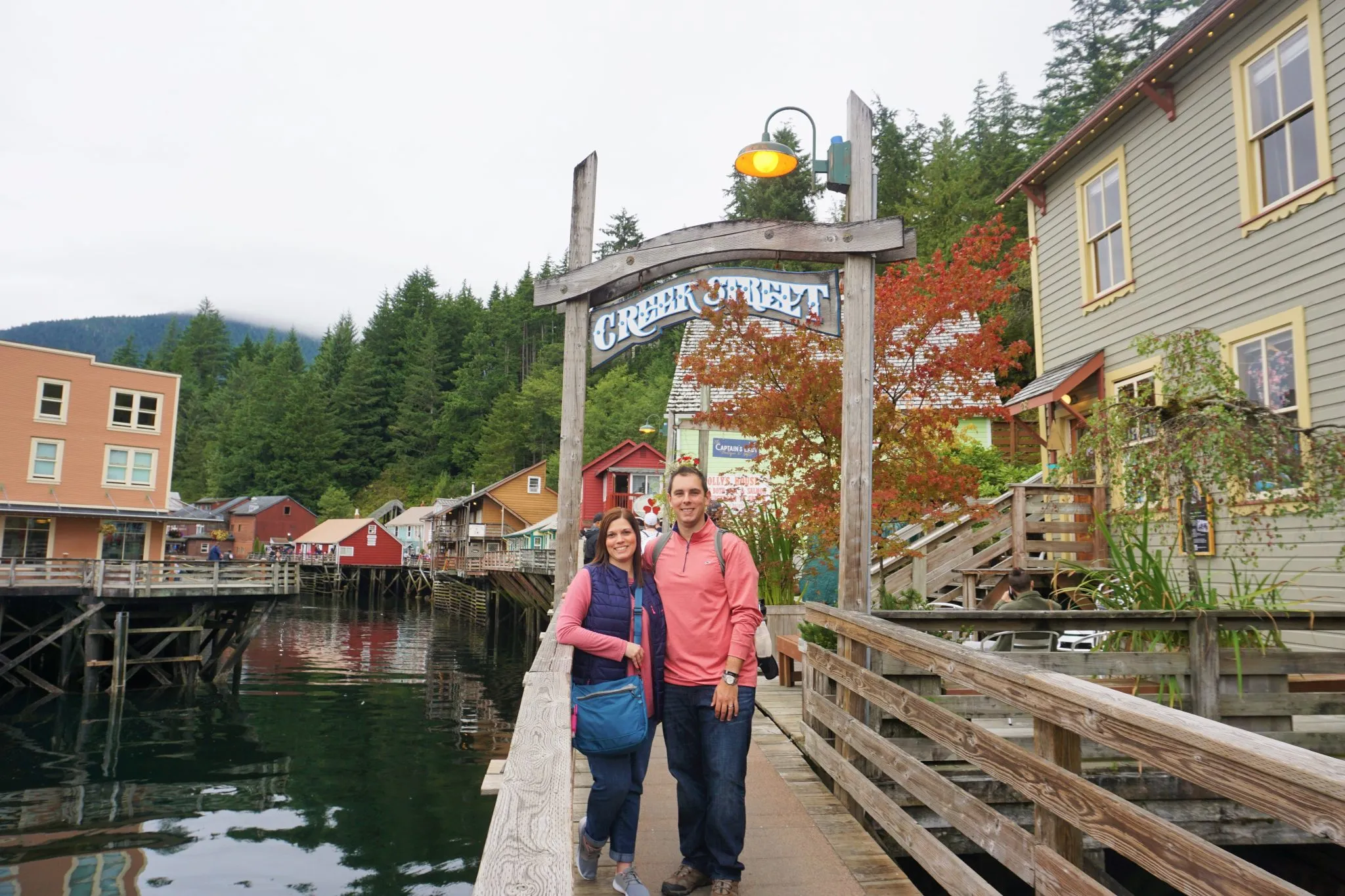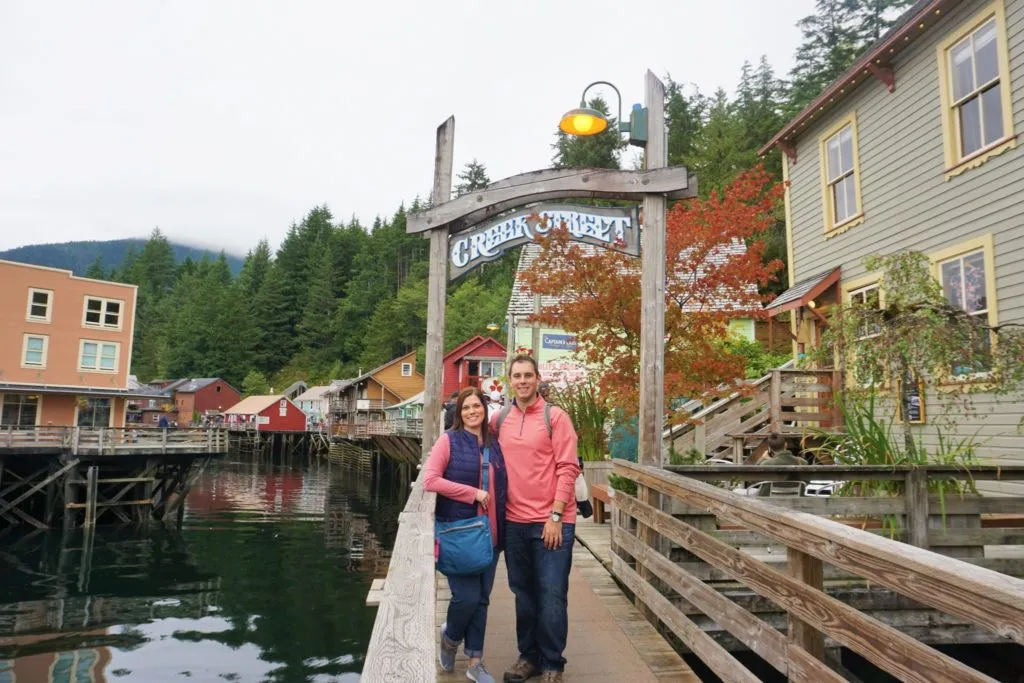 Some expert cruise tips you should know are what's included in your cruise vacation and what things will cost you extra. That way, you can budget accordingly. Speaking of budgeting for a cruise, we have a complete guide on cruise budget. As Alaska cruises tend to be a bit more expensive, this will help you plan the best Alaska cruise while saving a bit of money.
Once you have decided on your cruise line and cruise ship, there are several other helpful tips that can save you some money on your cruise. These range from booking early, to booking a guaranteed cabin, to using a travel agent, and more. There are also some things that are just a waste of money on a cruise.
In terms of pre-cruise planning, now more than ever, it will be important to download the cruise line's app (if applicable) to your smart phone. You will also want to book reservations for any restaurants and entertainment that are available, as well as reserve your shore excursions.
Alaska cruise shore excursions do sell out quickly!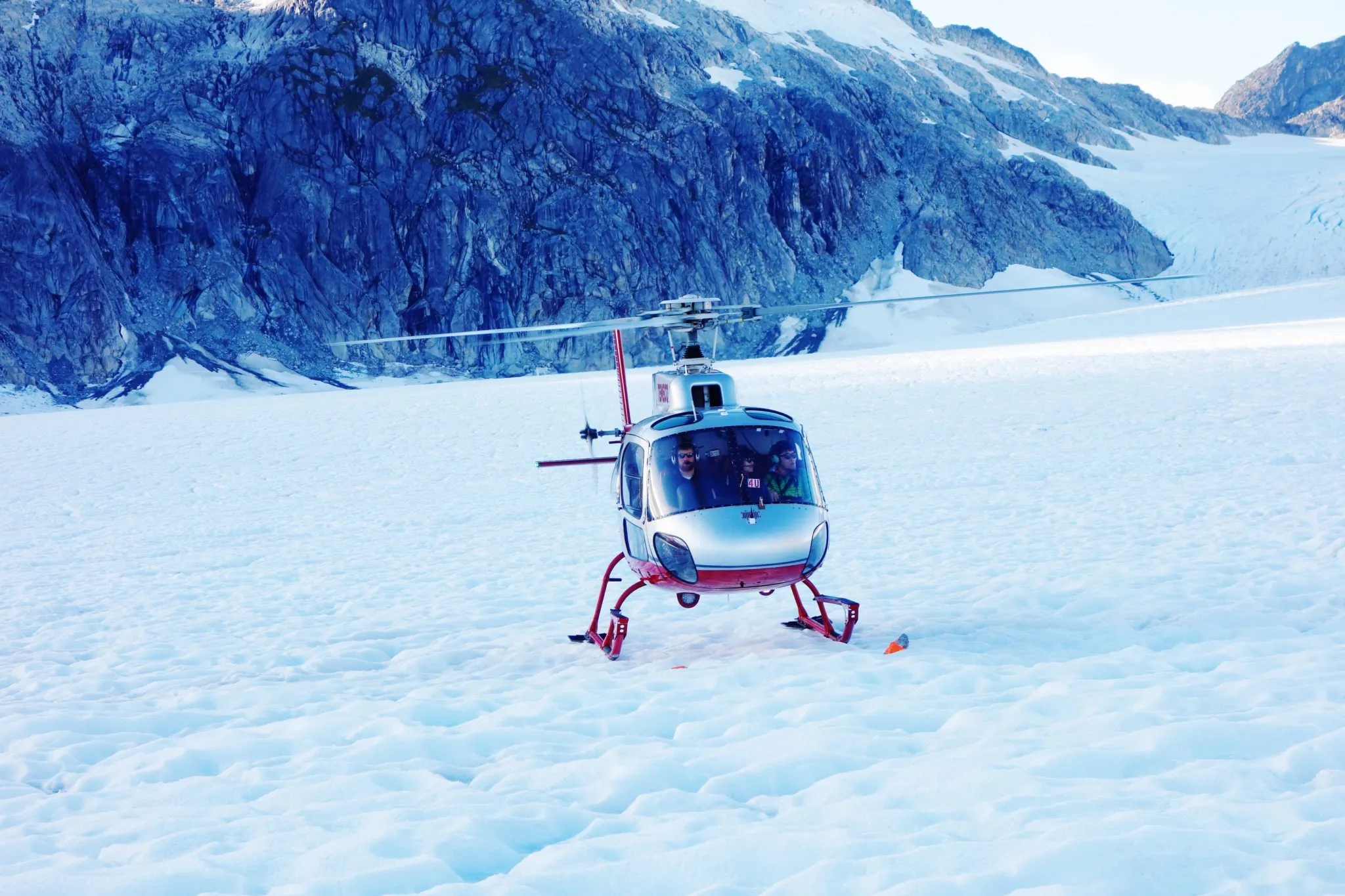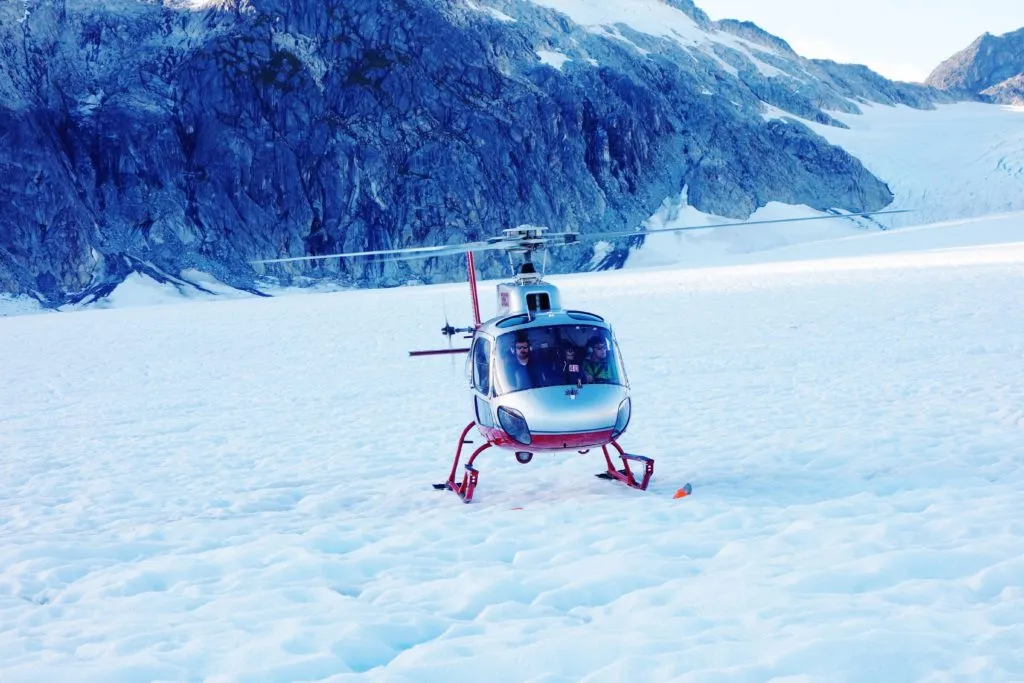 Further, you should decide which packages, if any, you want to purchase. Then, monitor the cruise line's website for pre-cruise sales and promotions.
The most popular package is a beverage package. You will want to weigh the pro and cons to decide if a drink package is worth the investment for you.
Regardless of your cruise line, we have a drink package guide to help.
Related Post: Top 15 Alaska Cruise Tips
Alaska Cruise Planning Guide: Additional Tips
Finally, your cruise day has arrived! And yes, there are even more cruise tips to ensure every part of your cruise vacation is smooth sailing. Don't worry, we have you covered.
Have we convinced you to book a cruise to Alaska? If you have any other questions with your Alaska cruise planning, feel free to reach out. We are always happy to help fellow cruisers plan the best Alaska cruise vacation.
Comments
Did you find this Alaska Cruise Planning Guide helpful? Are there any other Alaska cruise tips or hacks that you would add to this list? Drop us an anchor below with your best Alaska cruise planning tips.