If your travel plans are taking you "way up north", then you might be stopping in the Pacific Northwest first. Many Alaskan cruises originate from Seattle, WA, allowing travelers the ease of leaving from a U.S. port. While you are probably eager to explore Alaska, you should not neglect the Emerald City itself. There is plenty to do and see especially during the summer months. You could easily spend days traversing this city, but let's be honest, you have a cruise ship to board! So, we highlight all the things you must see in Seattle with limited pre-cruise or post-cruise time.
Things You Must See in Seattle During Your Alaskan Cruise (2021)
Space Needle
While some may label this a "tourist trap", we enjoyed our time at the Space Needle and the surrounding area of Seattle Center. This 605 foot structure is one of the most recognizable landmarks in the world, and it now offers multi-level viewing experiences.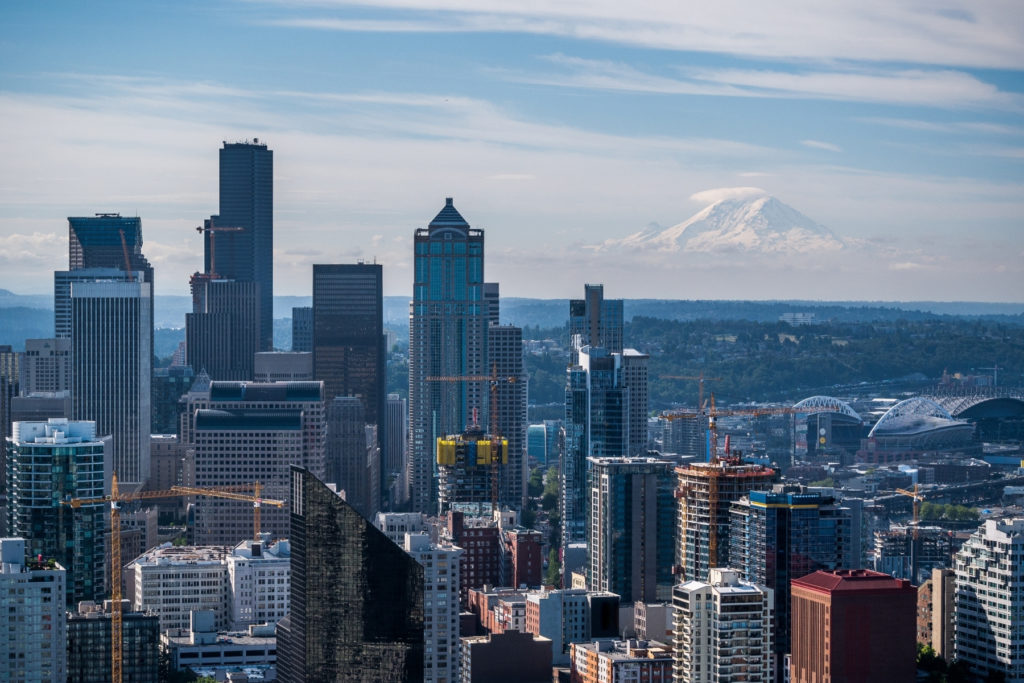 Taking the 41 second elevator ride up to the Observation Deck, you have amazing 360 degree views of Seattle. With relatively clear weather, you will even be able to see Mount Rainer, Puget Sound, and the Olympic Mountains off in the distance. Further, there is a new lower level called the Loupe. The Loupe is the world's first rotating glass floor experience offering unique downward views of Seattle, along with the Loupe Lounge for drinks and snacks.
For similar panoramic vistas, you can also visit the Sky View Observatory. Located on the 73rd floor of Columbia Center in Downtown Seattle, this is the tallest public viewing area in the Pacific Northwest. At 902 feet, the views from here won't disappoint either.
Related Post: Alaska Cruise Planning Guide
Chihuly Garden and Glass
Glass, Flowers, and Art, the Chihuly Garden and Glass exhibition has it all. You will be visually captivated by the craftsmanship and uniqueness of the art installations at Chihuly Garden and Glass.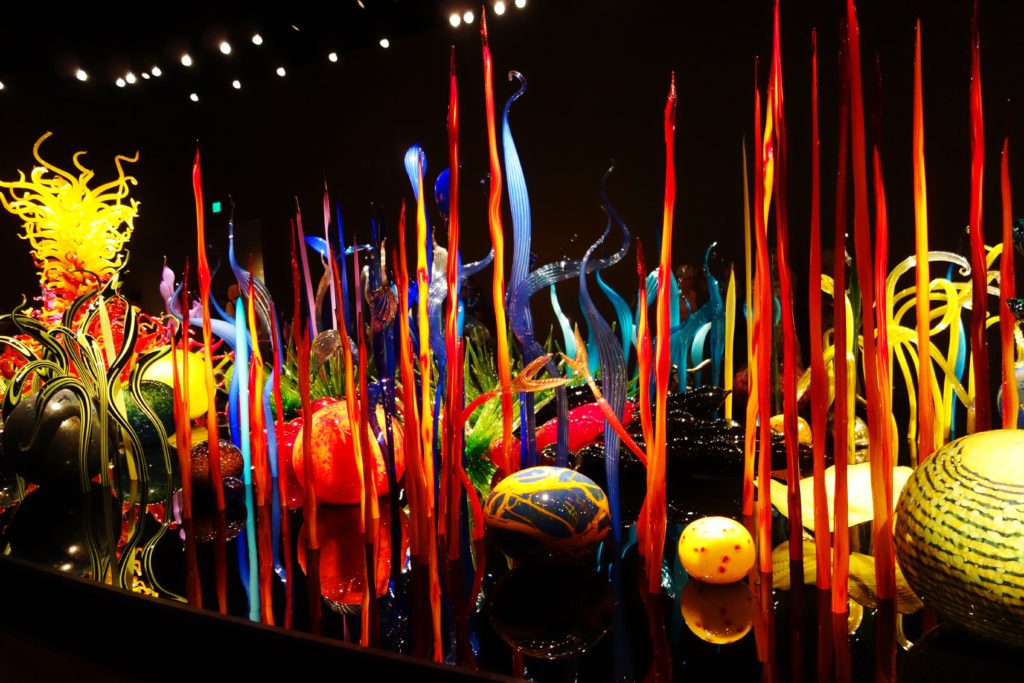 A Washington state native, Dale Chihuly's glass works are displayed in eight galleries, the centerpiece Glasshouse, and a lush Garden. One of our favorite installations was the aptly named Sea Life- you probably would have guessed that! There are also many other impressive displays including elaborate chandeliers and the Persian ceiling.
It is not exactly a huge museum, but you can definitely spend about 90 minutes (or more) strolling through the museum exhibits, the glasshouse, and the adjacent garden admiring these massive pieces of glass.
Even though the museum is relatively new (it opened in 2012), it is consistently ranked as one of the attractions you must see in Seattle. General Admission tickets or Package Tickets (+Space Needle) can be purchased.
Pike Place Market
No time spent in Seattle would be complete without a morning at the world famous Pike Place Market. This historic waterfront attraction is home to some of the freshest seafood, locally made crafts, and unique eateries. It is one of the country's oldest farmers' markets with plenty of flowers, fruits and vegetables, and other homegrown goodies found throughout the multiple floors of this plaza.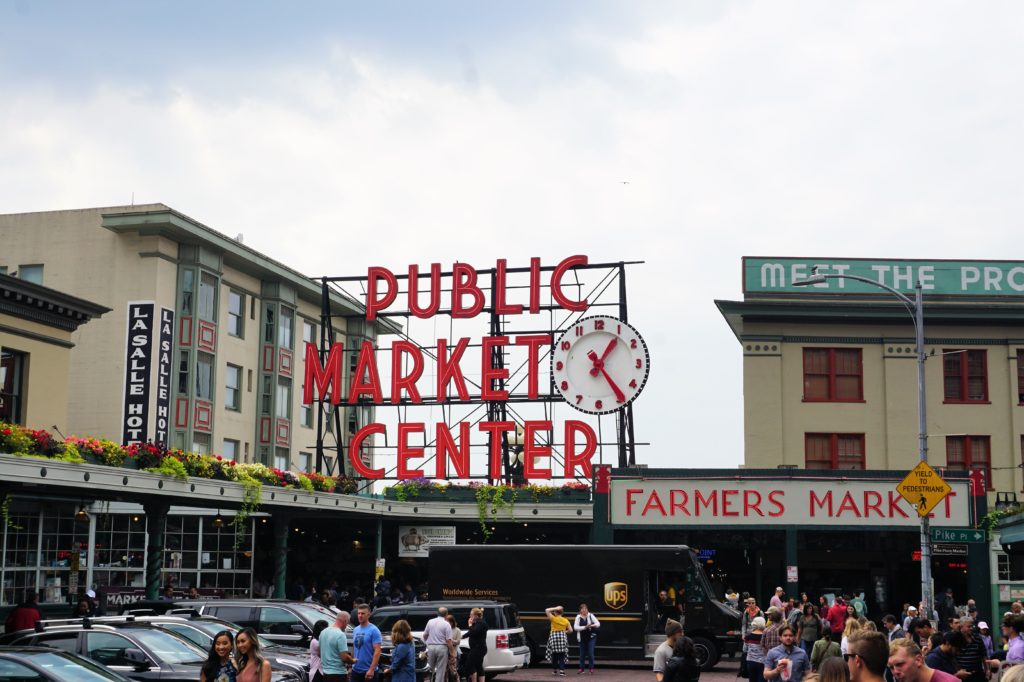 If you happen to visit the market after your cruise, you could pick out some fresh salmon or crab and have it iced down and boxed up for you. Or, many places will even ship it home for you (for an additional fee).
Even if you do not plan on buying anything, you should still stroll the market to gain a new appreciation of these independent proprietors. Perhaps, you would enjoy a self-guided walking tour of the area.
Related Post: Top Hotels Near the Seattle Cruise Port
Starbucks
While at Pike Place, you should definitely visit the original Starbucks, which is conveniently located across from the market. Opened in 1971, today the shop is basically a Starbucks fan mecca still serving coffee and offering other exclusive merchandise. Even if you do not like caffeine, a quick selfie in front of this store would be the whip cream topping on your vacation.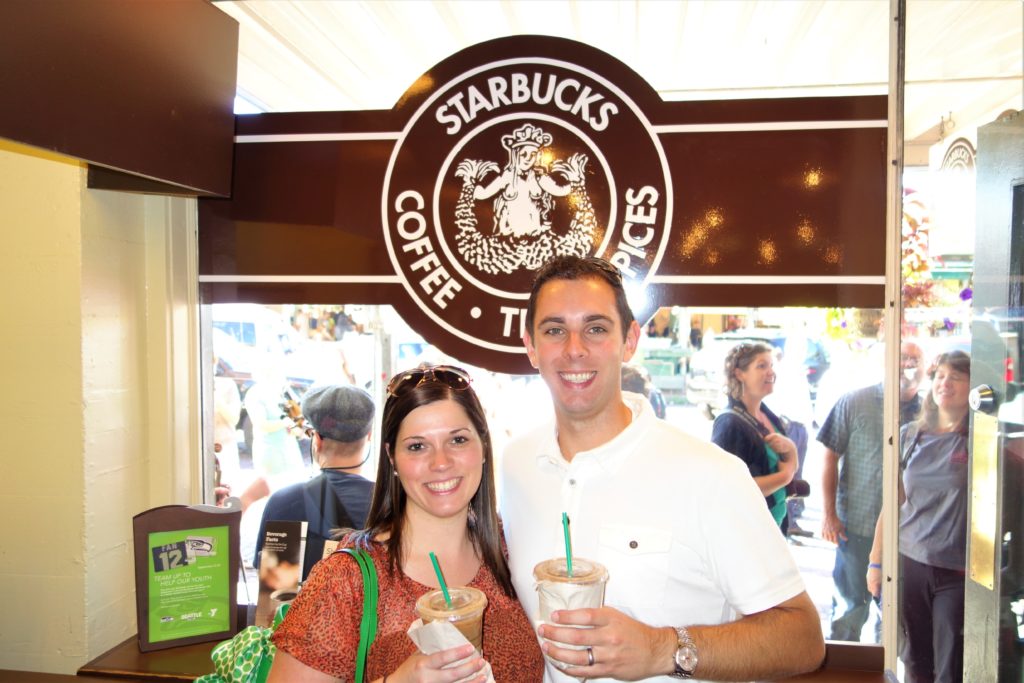 If you are a java fan, another one of the things you must see in Seattle is the Starbucks Reserve Roastery and Tasting Room over in the Capitol Hill neighborhood. This is the first of the local coffee company's massive spaces designed to truly showcase coffee (think Willy Wonka's chocolate factory). You can watch coffee being roasted, sample coffees that you can not find anywhere else, or even take a roastery tour.
Pier 57
A short walk from Pike Place Market, you will encounter Miner's Landing at Pier 57. Perhaps the most noticeable landmark at this waterfront location is the Seattle Great Wheel. Who wouldn't love to be 175 feet in the air snapping photos of this beautiful city? Unfortunately, it only make a few revolutions, so do not expect too much for the price. At night, the wheel even puts on LED light shows!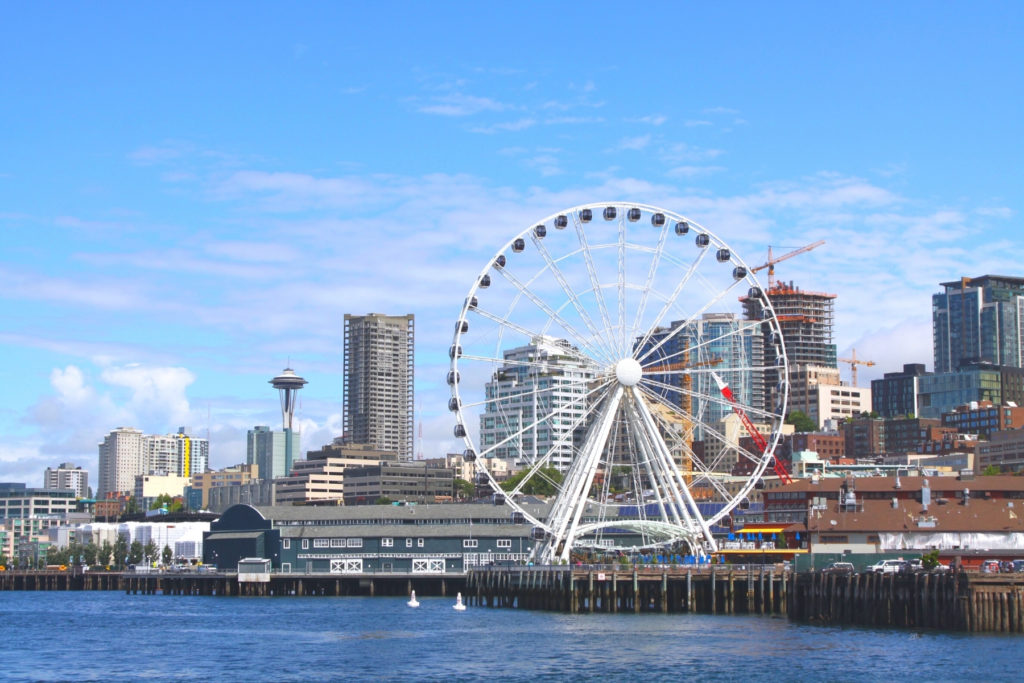 Also located at Pier 57 is the Wings over Washington experience. This aerial adventure gives you a scenic bird's eye view over the state (think Disney's Soarin'). This state of the art "flying theater" provides an immersive experience filled with sights, sounds, and scents as you soar over mountains, waterfalls, and more.
Miner's Landing also features shopping and dining on the Waterfront with plenty of fresh Pacific Northwest seafood on the menus.
Related Post: Top Things to Do in Vancouver on a Cruise
The Seattle Aquarium
Adjacent to the Miner's Landing area is the Seattle Aquarium. One of the top ten largest aquariums in the United States, this landmark offers a variety of exhibits, including interactive areas where visitors can touch marine life from the Puget Sound ecosystem. There is also the Underwater Dome with 360 degree views of the amazing sea life in the area and an educational center to learn about orcas.
While here, you will also discover birds, marine mammals, and even tropical fish.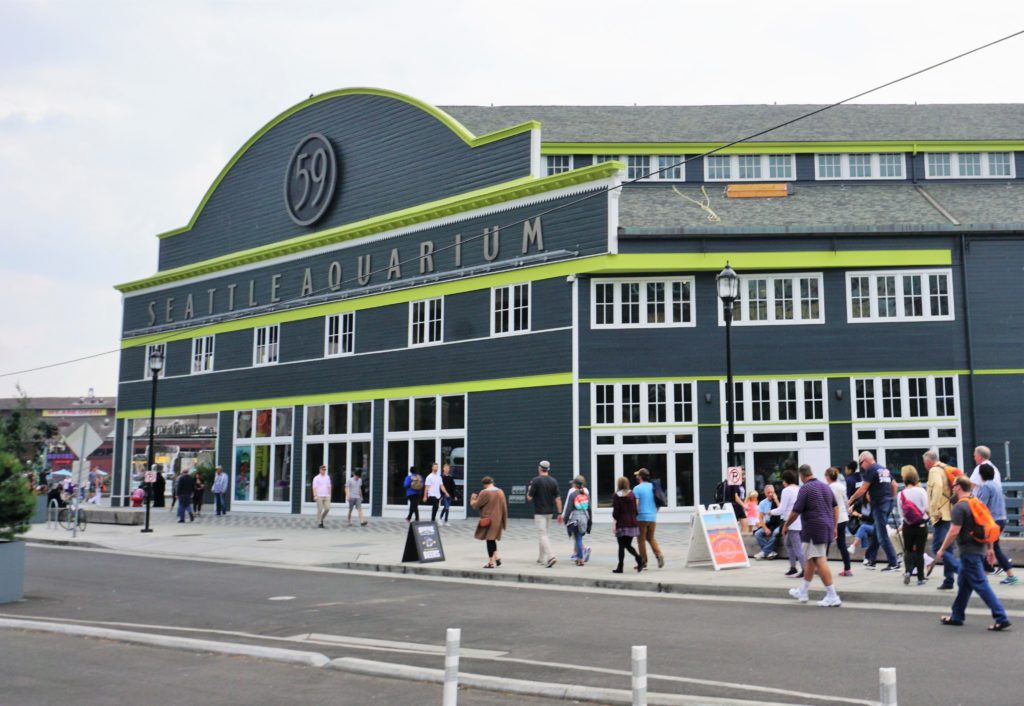 If you have the time and want to learn more about the abundant sea life in this coastal area, then the Seattle Aquarium should make your list of things you must see in Seattle. The Aquarium is open daily from 9:30am to 6pm (last entry is at 5pm).
Harbor Cruise
Yes, you are going on a cruise or just returned from one, but to truly capture the beauty of this area, you might want to consider a harbor tour. One of the most popular tours, offered by Argosy Cruises, is a harbor cruise which gives you city skyline views and mountain vistas all within 60 minutes. The company also offers a 2-hour cruise through the Ballard Locks (Hiram M. Chittenden Locks). Of note, there are also free public walking tours of the Ballard Locks that start at the visitor's center.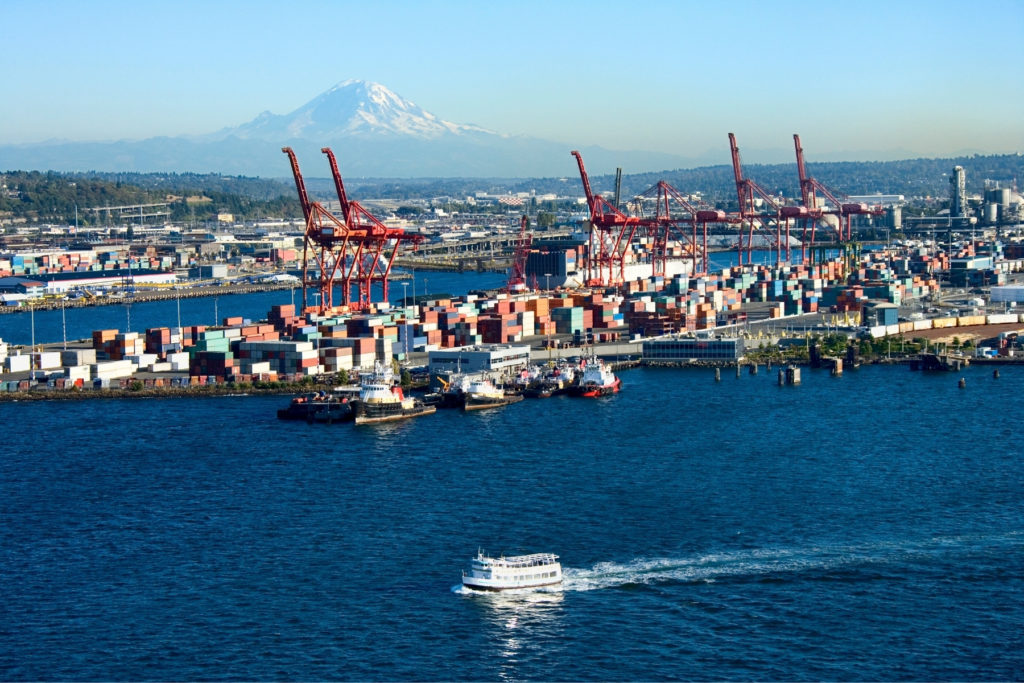 For something a bit different, Argosy Cruises also offers a cruise out to Tillicum Village on Blake Island. Here, you can learn more about the natives of this region and experience some authentic culture and cuisine. It is a 5-hour experience with three unique excursion options, so make sure you have time to spare if you want to venture to this island.
If you'd rather explore on your own, there is also the Blake Island Fast Ferry.
Related Post: Alaska Cruise Packing Guide
Bainbridge Island
If you can't get enough of the water, you can also take a ferry over to Bainbridge Island. An approximately 35-minute ride will transport you across Elliot Bay to Bainbridge Island which seems worlds away from Downtown Seattle.
You can hop aboard the ferry at Pier 52 which will drop you off within walking distance to Winslow, the central hub of the island. Here, you will find plenty of dining options, shops, museums, and waterfront trails. Don't miss Mora Iced Creamery for some of the best handmade ice cream.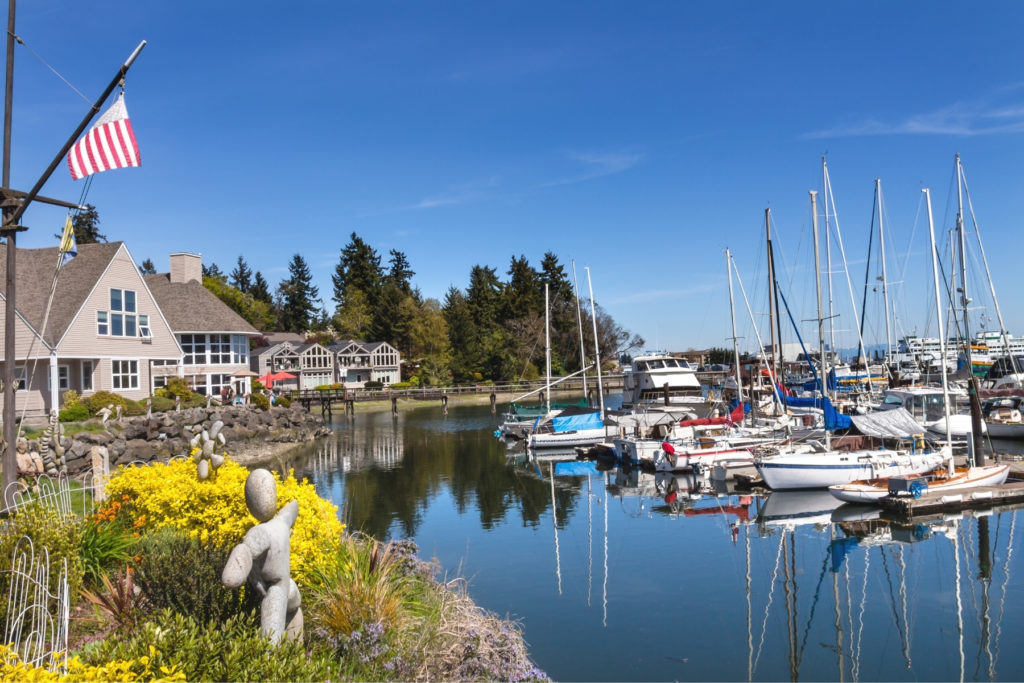 One of the most notable attractions on the island is Bloedel Reserve. This 150-acre reserve is home to gardens, ponds, and nature trails where you can spend a few hours exploring. To get here, you will need to take a bus from the ferry terminal.
Olympic Sculpture Park
Olympic Sculpture Park is another popular attraction that you must see in Seattle. Part of the Seattle Art Museum collection, this park is open year round and allows travelers and locals alike the chance to spend some quality time with nature in the park and surrounding walking and biking trails.
Here, you can see across to the Olympic Mountains and marvel at the 21 sculptures that are strategically placed throughout the area. A tour map and other literature about the park can be found in the park pavilion or online if you want to be environmentally friendly.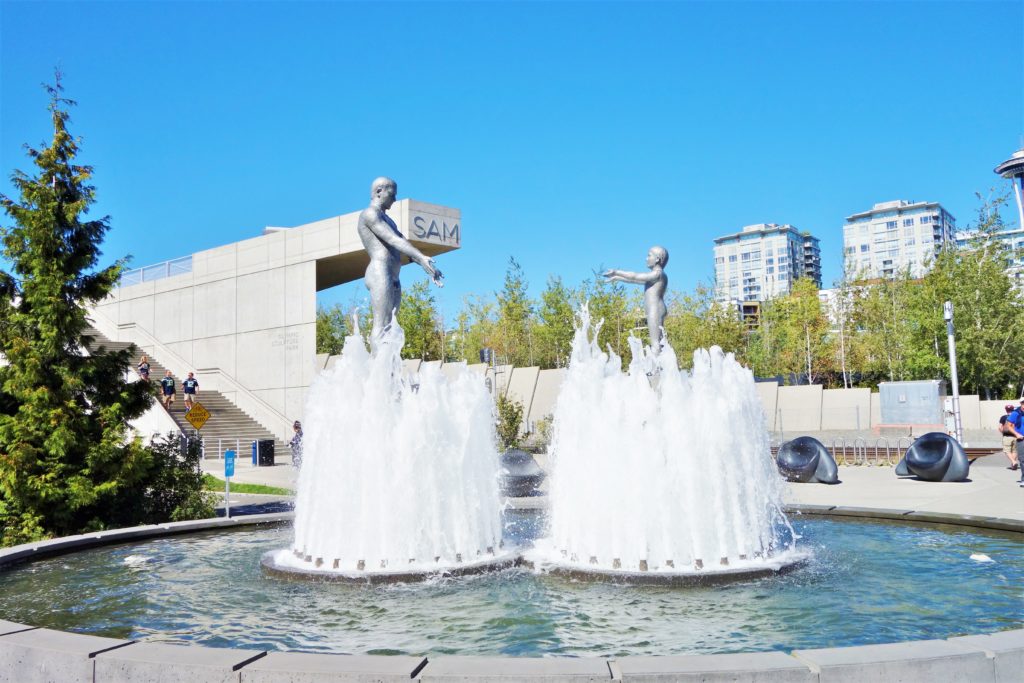 This is the largest "green space" in Seattle, so don't be surprised if there are plenty of other admirers here too. Free tours occur seasonally and last 60 minutes. These tours offer some insight into the design and history of the park and its sculptures.
Of course, you can also check out the Seattle Art Museum and the Asian Art Museum, part of the SAM collection.
Related Post: A Foodie Guide to Seattle
Sports Stadiums
While in Seattle, sports fans need to venture off to the SODO neighborhood to get their fix of either baseball or football, or perhaps both.
Safeco Field (now called T-Mobile Park) has been home to the Seattle Mariners since the ball park opened in 1999. Even if the boys in blue are not playing, you can take a tour of the facility. This approximately 1 hour tour gets you ground level to see all the stadium has to offer and includes some behind the scene areas normally not open to the public.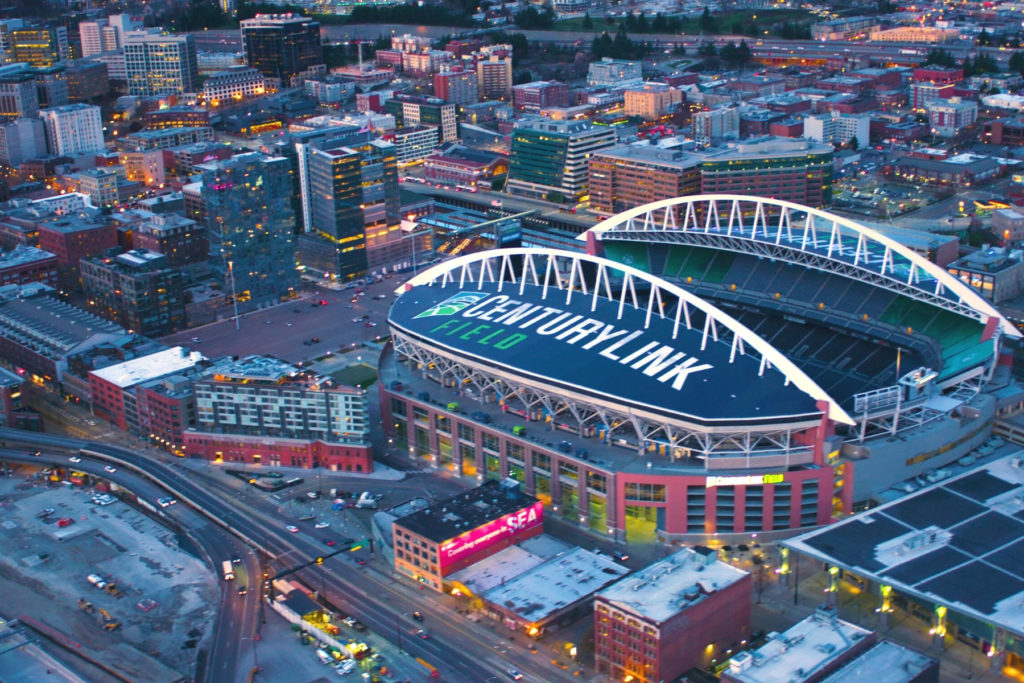 If you are cruising later in the Alaskan season, you may have a chance to catch a game at Century Link Park (now Lumen Field), home to the Seattle Seahawks. During our last visit to Seattle, it was actually the season opener. While I wanted to venture down to the fan area, the Princess had other plans. Of course, you can also book a tour (90 minutes) of this stadium on non-game days.
Wine Tasting
Sure, your cruise will have plenty of wine, but it will likely not spotlight the local Washington wine scene. While there are hundreds of wine tasting rooms across Lake Washington in Woodinville, the SODO neighborhood has recently become a hub for tastings as well.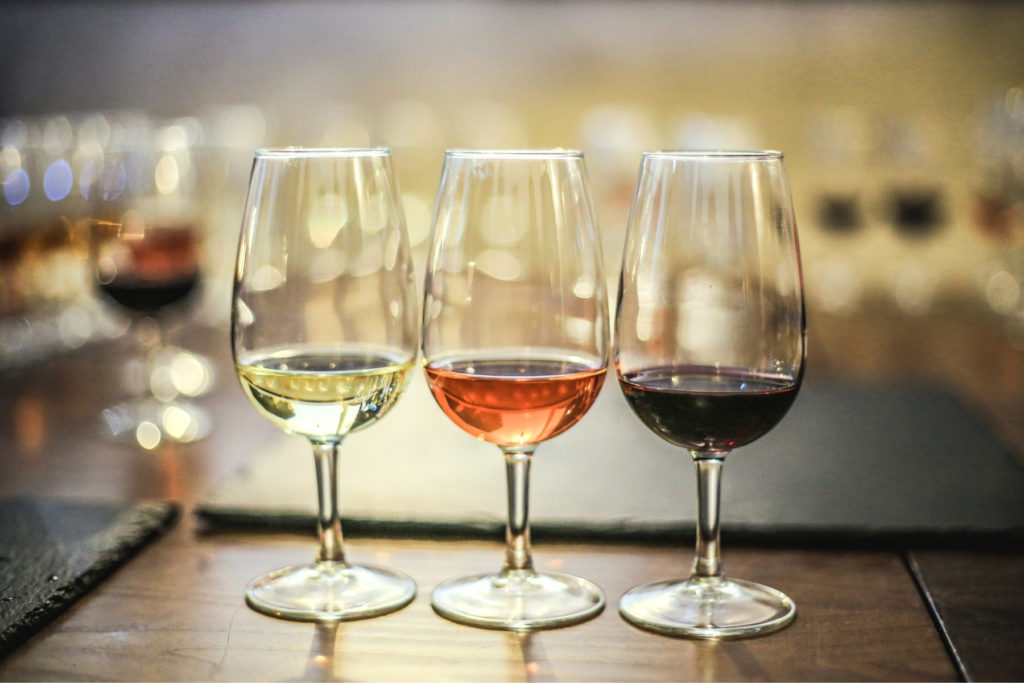 A Seattle local friend recommends Efeste, Nine Hats, and Rotie for a good sampling of the state's proud viticulture. These wine tasting venues are conveniently located a short distance away from the sports stadiums and are sure to be a great pre-cruise or post-cruise activity.
Related Post: Top Alaska Cruise Excursions
Pioneer Square
Adjacent to the two sports stadiums is also Pioneer Square. Pioneer Square is Seattle's oldest neighborhood and certainly one of the things you must see in Seattle when on a cruise. This historic neighborhood is home to many restaurants, art galleries, and museums. Smith Tower is one of Seattle's oldest skyscrapers and still offers great views from its 35th floor observation deck.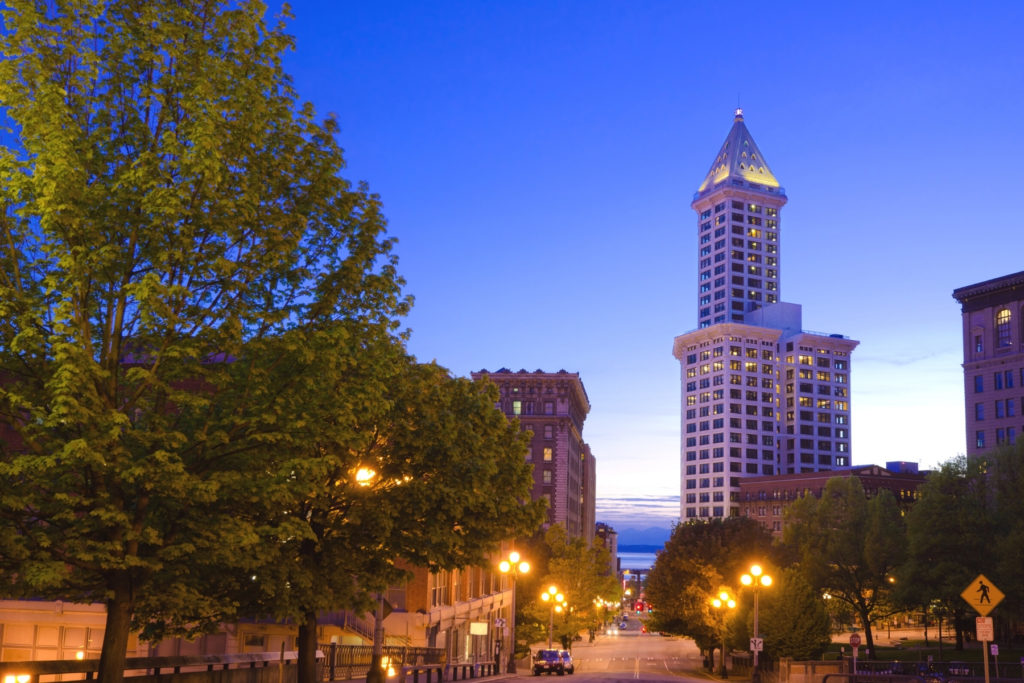 To get you prepared for your trip to Alaska, you might want to visit the Klondike Goldrush National Historic Park or take the self-guided Trail to Treasure walking tour through Pioneer Square.
Another popular activity is the Bill Speidel's Underground Tour. As the name implies, this tour literally takes you underground to explore the original Pioneer Square neighborhood. Reconstruction after the Great Seattle Fire in 1889 buried the "original Seattle" underneath. Thus, this 75-minute tour is the only way to explore the interconnecting Seattle Underground.
Museum of Pop Culture (MoPOP)
Nerds and music lovers unite! MoPOP, formerly called the EMP Museum, is where pop culture and art collide for some out of this world exhibits. This museum has one of the biggest collections of contemporary pop culture.
Some of the current exhibits include Nirvana: Taking Punk to the Masses, Fantasy: Worlds of Myths and Magic, Scared to Death: The Thrill of Horror Films, Science Fiction and Fantasy Hall of Fame, and the Guitar Gallery. The newest addition will be Heroes and Villains: The Art of the Disney Costume, debuting in 2021.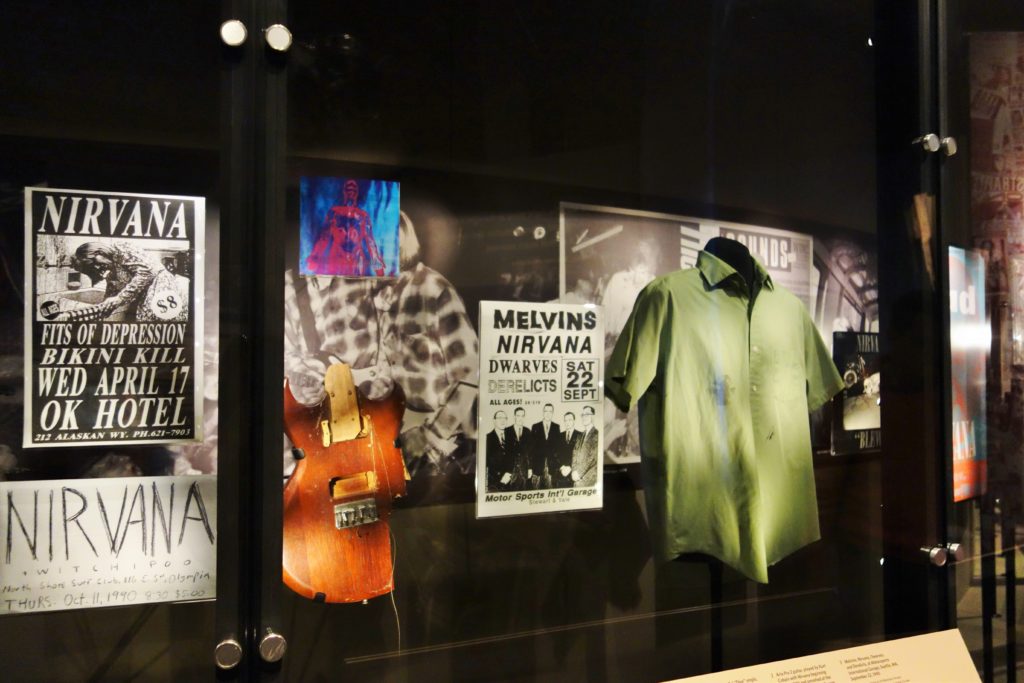 While exhibits do change periodically, we enjoyed the World of Myths and Magic, featuring memorabilia from famous movies and shows like Harry Potter and Lord of the Rings. We were also held captive by the Thrill of Horror Films, and I was in geek heaven reveling in the Science Fiction Hall of Fame.
If you are looking for other museum options the Pacific Science Center and the Museum of Flight are popular choices as well.
Comments
Have you been to Seattle on a cruise? What are some of your must see attractions in this city? Drop us an anchor below to share your experiences visiting the Pacific Northwest.