Whether you are a newbie or a veteran cruiser, there are certain things you should NEVER do on a cruise. Many of these actions are prohibited and can get you kicked off the ship, while others are mostly for your own peace of mind. Find out if you have been making any of these cruise faux pas.
20 Things You Should NEVER Do on a Cruise
Fly into Port the Day of Your Cruise
One of our recommendations for cruisers who do not live within driving distance of the cruise port has always been to arrive a day early. If you are flying to your ship's homeport, we suggest doing so at least a day prior to your cruise. This will help to alleviate any stress surrounding flight delays, cancellations, missed connecters, etc. This is especially true if you are flying in the winter from locations where snow and ice might impact your travels.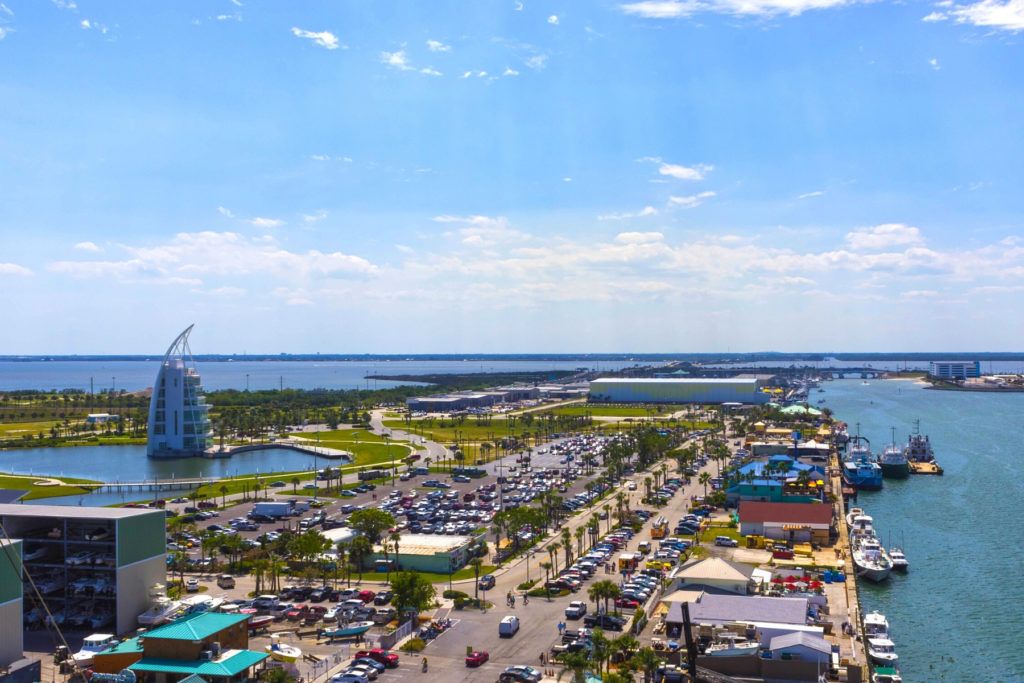 We always fly a day early and secure a pre-cruise hotel stay. This ensures that we get a good night's sleep and are well rested for embarkation day. No one wants to start off a cruise vacation feeling tired or jet-lagged.
Related Post: Best Cruise Ships for 2021
Cruise Without a Passport
While a passport is not required for U.S. citizens who sail on closed-loop cruises (cruises that begin and end in the same U.S. port), we always recommend having one for your cruise.
Yes, technically, U.S. citizens can cruise to Alaska, Bahamas, Bermuda, Canada/New England, Caribbean, Mexican Riviera, and Hawaii without a passport. However, just because you do not need a passport to go on the cruise, it doesn't mean that you might not need one to enter one or more of the ports of call during your trip.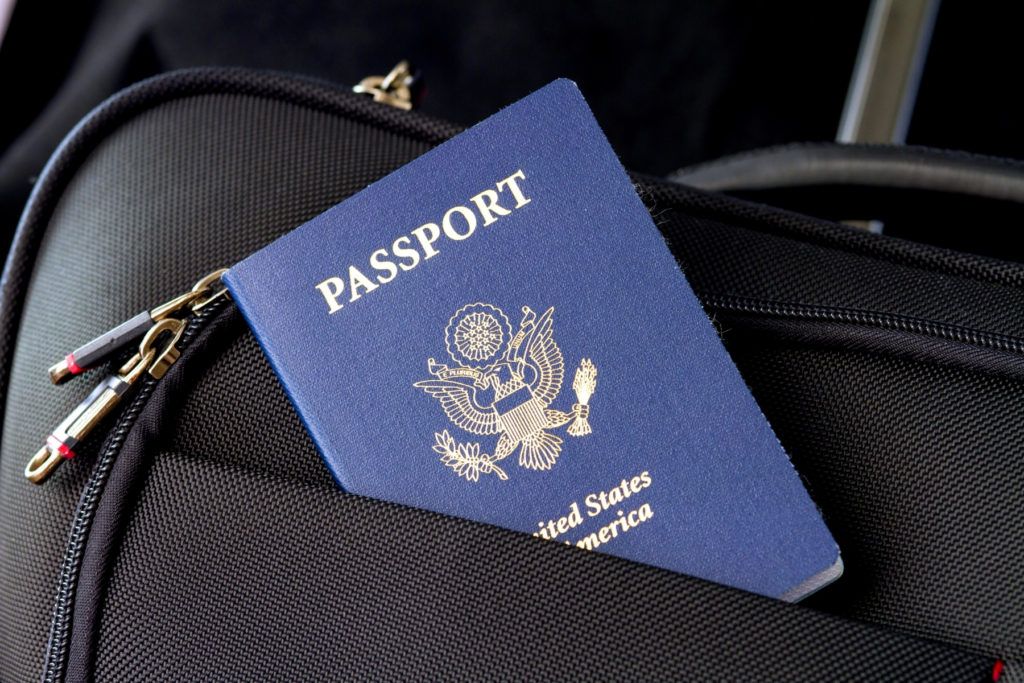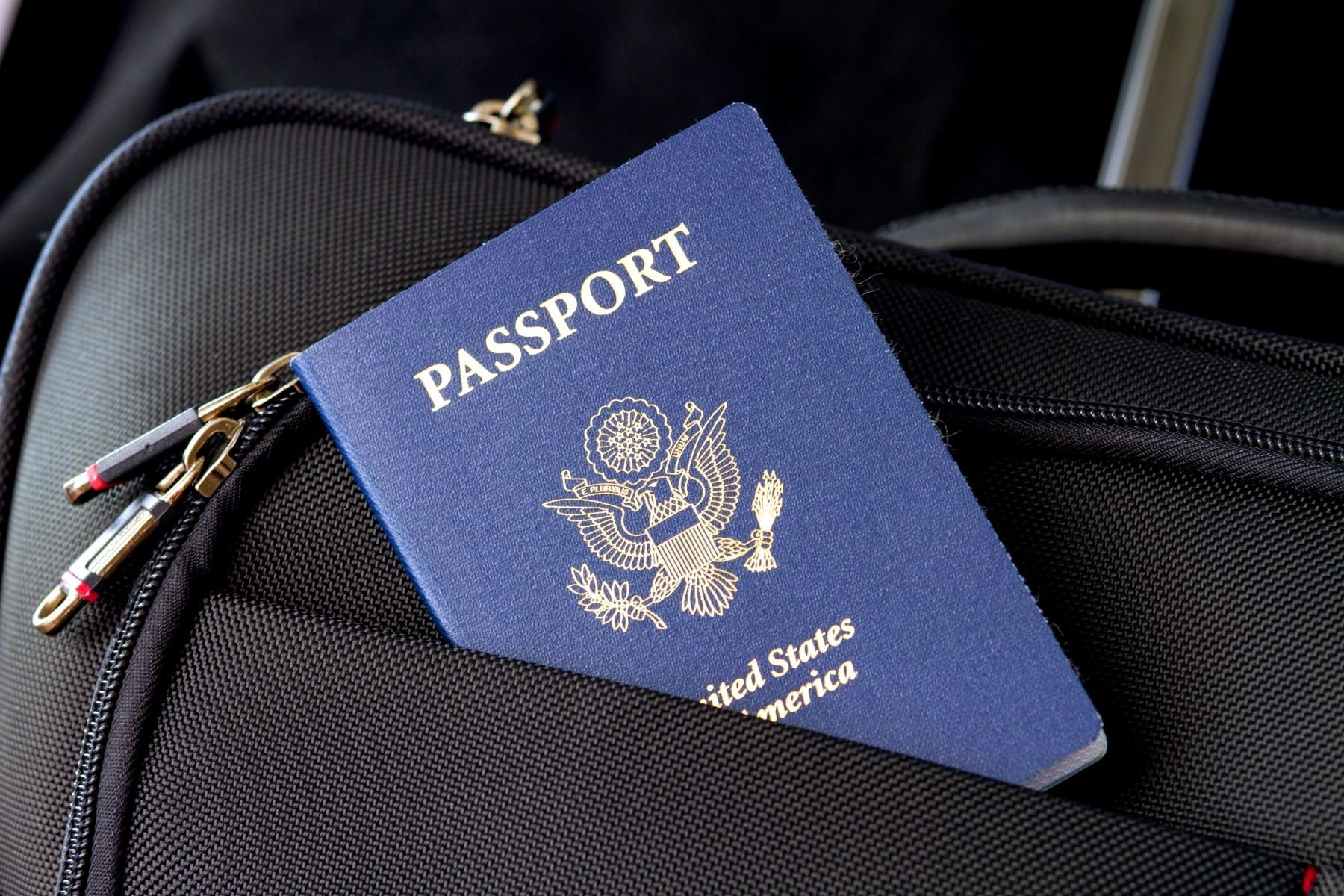 Further, if you miss the ship in a port of call or need to unexpectedly leave the ship, a passport would be required to leave or re-enter the U.S. by air. In the event of illness or injury, travelers without a passport would need to visit the nearest U.S. embassy or consulate to apply for a temporary visa to re-enter the United States.
Try to Sneak Alcohol Onboard the Ship
Most cruise lines do allow passengers to take two 750 ml bottles of wine per stateroom onboard the ship. This is the only outside alcohol that is allowed on to the ship. While many guests try to sneak other alcohol, like bottles of liquor, onboard the ship, we wouldn't recommend it.
If you are considering sneaking alcohol in your luggage to avoid purchasing a drink package, be aware that your luggage is scanned by security prior to being taken on the ship. At minimum, the alcohol will get confiscated; however, you could also risk being denied to sail on the cruise especially if you give the staff a hard time about it.
Forget to Pack the Essentials
First and foremost, cruisers should be aware that luggage will not arrive to their staterooms until later in the afternoon on embarkation day. This means that you should pack all your essential items in a carry-on, so you will have immediate access to them. This includes travel docs, smartphones, medications, suntan lotion, and bathing suits.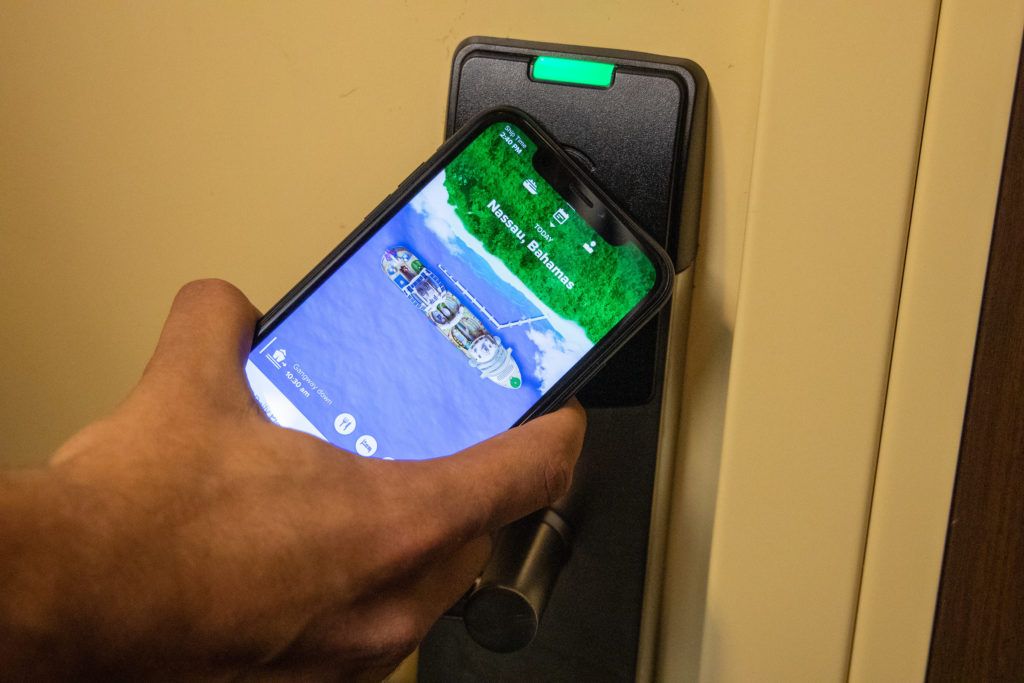 Yes, as of late, smartphones are becoming more essential. Cruise lines now have apps to make reservations, enter your stateroom, make mobile purchases, and more. As most cruisers are taking more and more electronics onboard a cruise, taking a cruise-approved power strip for charging devices is also important. Outlets are very limited in cruise cabins.
Related Post: Caribbean Cruise Packing Guide
Wait Until the Last Minute to Make Reservations
Especially if you are sailing on the newest and largest cruise ships in the world, you should not wait until the last minute to make reservations. This includes dining reservations at specialty restaurants or My Time Dining if applicable. The popular restaurants and ideal dining times do book up quickly.
This also pertains to entertainment reservations. On mega-ships from brands such as Royal Caribbean and Norwegian Cruise Line, some nightly shows require reservations. Entertainment like the Broadway-caliber productions, comedy shows, and other shows in unique venues like the Aqua Theater on Royal Caribbean's Oasis-class ships need to be booked in advance.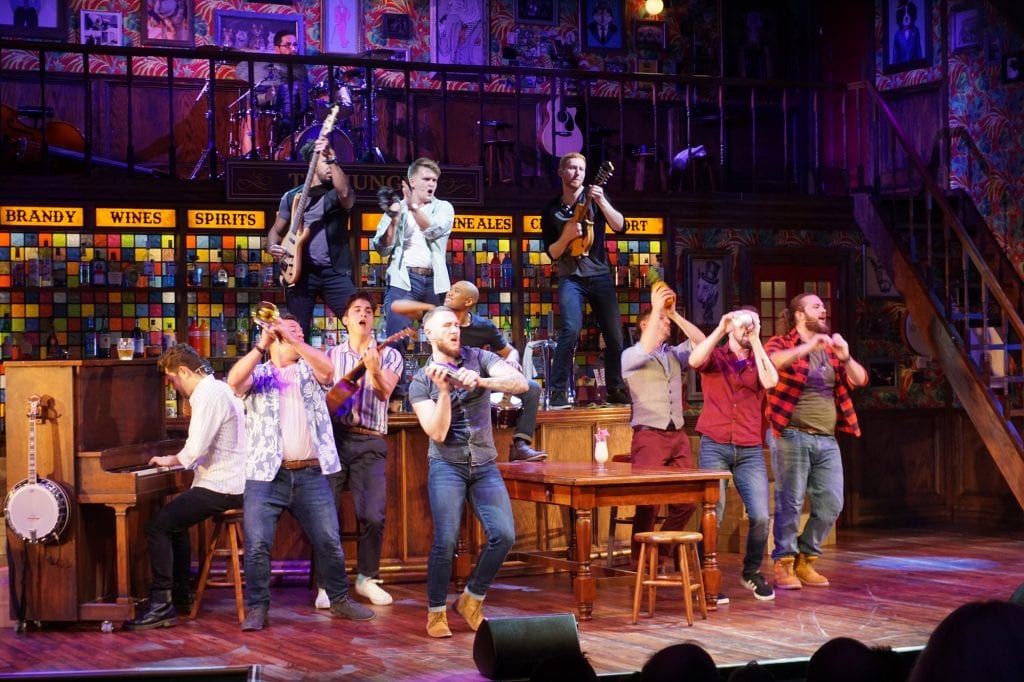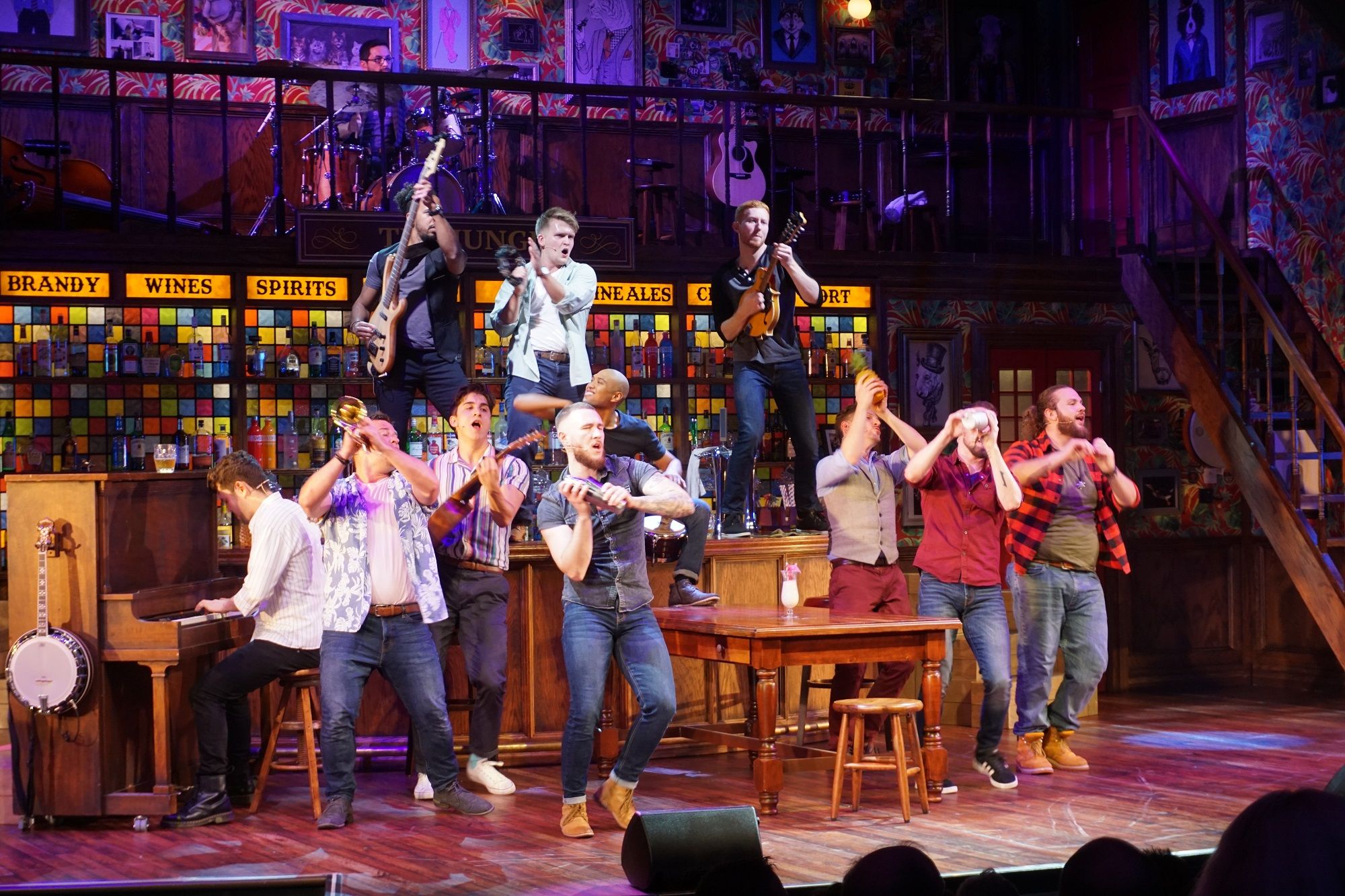 We recommend booking shore excursions in advance too. Again, the popular tours and activities will likely be sold out by the time you board the ship. Cruisers are usually able to make these reservations and purchases pre-cruise on the cruise line's website.
Pack Prohibited Items
While items like weapons, illegal drugs, and fireworks are pretty obvious, there are other items that are prohibited on a cruise. This includes marijuana and marijuana infused products, even if used for medical purposes. Further, cruisers are not allowed to bring candles, pool toys, or household appliances like hot plates, coffee makers, or electric blankets onboard the ship.
Sometimes, other prohibited items are not so obvious. Clothes irons and steamers are forbidden on all cruise lines. This is why we always pack plenty of Downy Wrinkle Release. Additionally, traditional surge protectors are not allowed on cruise ships. Though, you can opt for a cruise-approved one.
Not Attend Muster Drill
Muster Drill is a mandatory maritime safety exercise conducted by all cruise lines usually prior to leaving the homeport. During this drill, safety information is provided to all guests in the event of an emergency. This includes the proper way to don a lifejacket, escape routes, and lifeboat locations.
All guests have a designated muster station based on the location of their staterooms. Usually designated with a letter and number, this is the place you would report in the event of a real evacuation.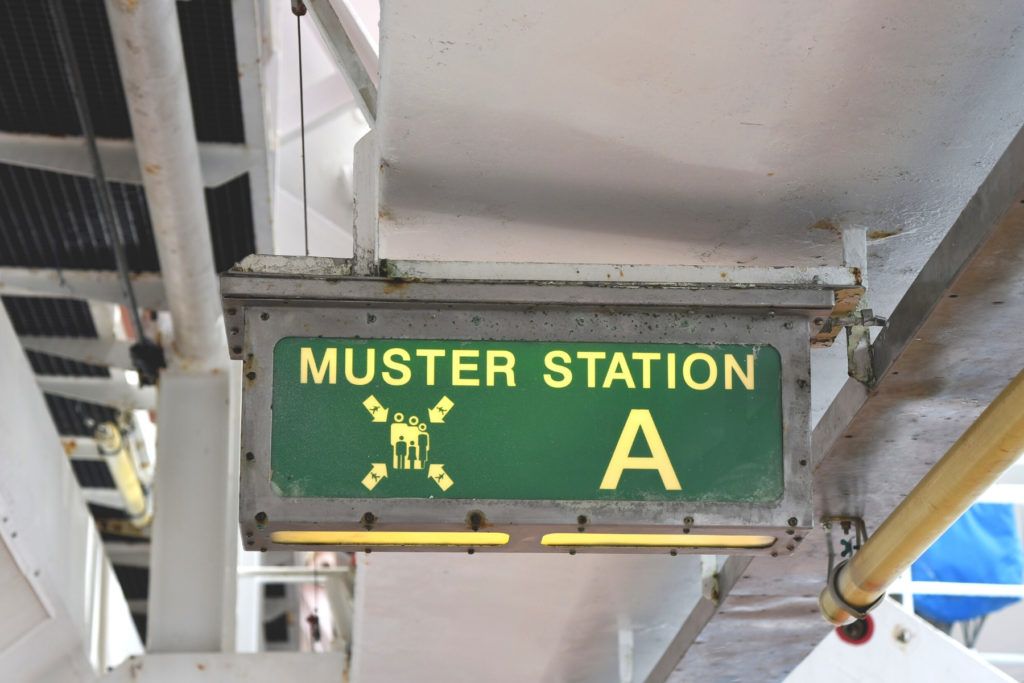 Many muster drills are completed at the actual muster locations. Though on some mega-ships, guests are asked to meet in larger venues like the theater or dining rooms for logistical purposes. However, muster drills will likely change in 2021. To reduce crowding in light of the current pandemic, many cruise lines have suggested moving towards digital safety drills.
Related Post: Top Cruise Destinations
Forget to Put Your Phone in Airplane Mode
One of the first things cruisers should do on embarkation day is to place their cell phones in airplane mode. This will avoid hefty fees from your carrier.
Even if you do not plan to use your phone to make calls or send text messages, smartphones have auto software updates, app updates, push notifications, and more that all use data.
Once your cruise ship sails away from the port, you will begin to incur a barrage of roaming fees for such data usage even if you aren't actively using your phone. You can still use the cruise line's app and the ship's WiFi while you are in airplane mode.
You can also take your phone out of airplane mode when docked at a port of call if you want to use your cellular coverage at that time. Of note, even if you have an international plan, it does not work while out to sea.
Be a Chair Hog
Frequent cruisers all know the term "chair hog". We have all witnessed individuals wake up at the crack of dawn to place towels on prime loungers near the pool. These cruisers are securing their spots in the sun for the day.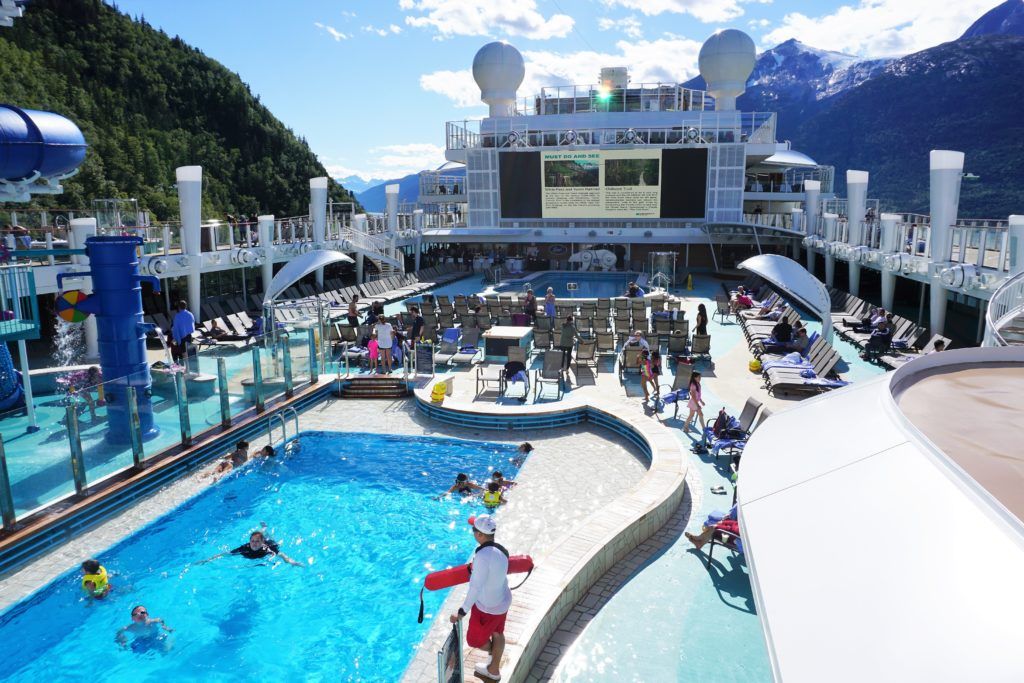 This would be fine if they were actually using the chairs. However, chair hogs think nothing of leaving their chairs empty for hours on end while off doing other activities. Of course, this is not fair to the other passengers on the ship. When you arrive at the pool deck by 8 am, and all the chair are already claimed, but empty, it is extremely frustrating!
Luckily, cruise lines have started to catch on to this inconsiderate trend. Some lines have systems in place where crew will remove towels from chairs that are vacant for greater than 30 minutes. While enforcement can be difficult, you can do your part by pointing out these situations to crew members.
Over-Indulge in Food and Drinks
Just because most of the food is included in your cruise fare, it doesn't mean that you have to eat it all. We are not big fans of cruise ship buffets for many reasons. One of them is that it lends to over-eating.
Now, we would never tell you to skip dessert, because obviously, we don't either. However, try opting for a healthier menu option like a salad or grilled chicken or salmon entree to off-set the added calories of the chocolate lava cake.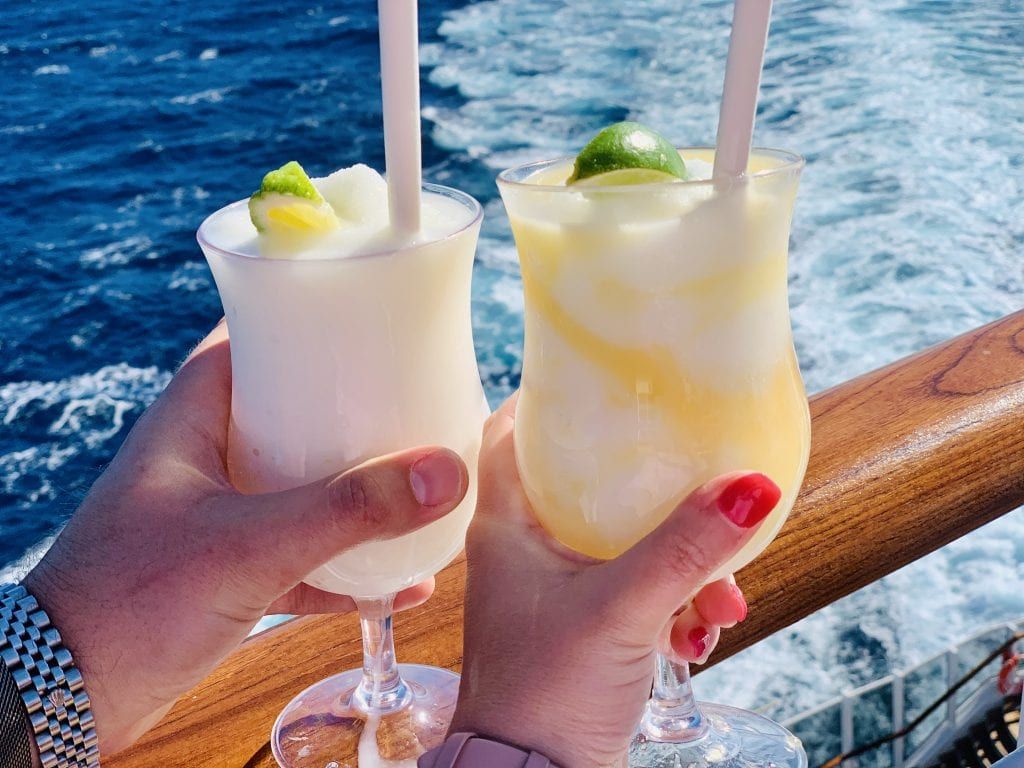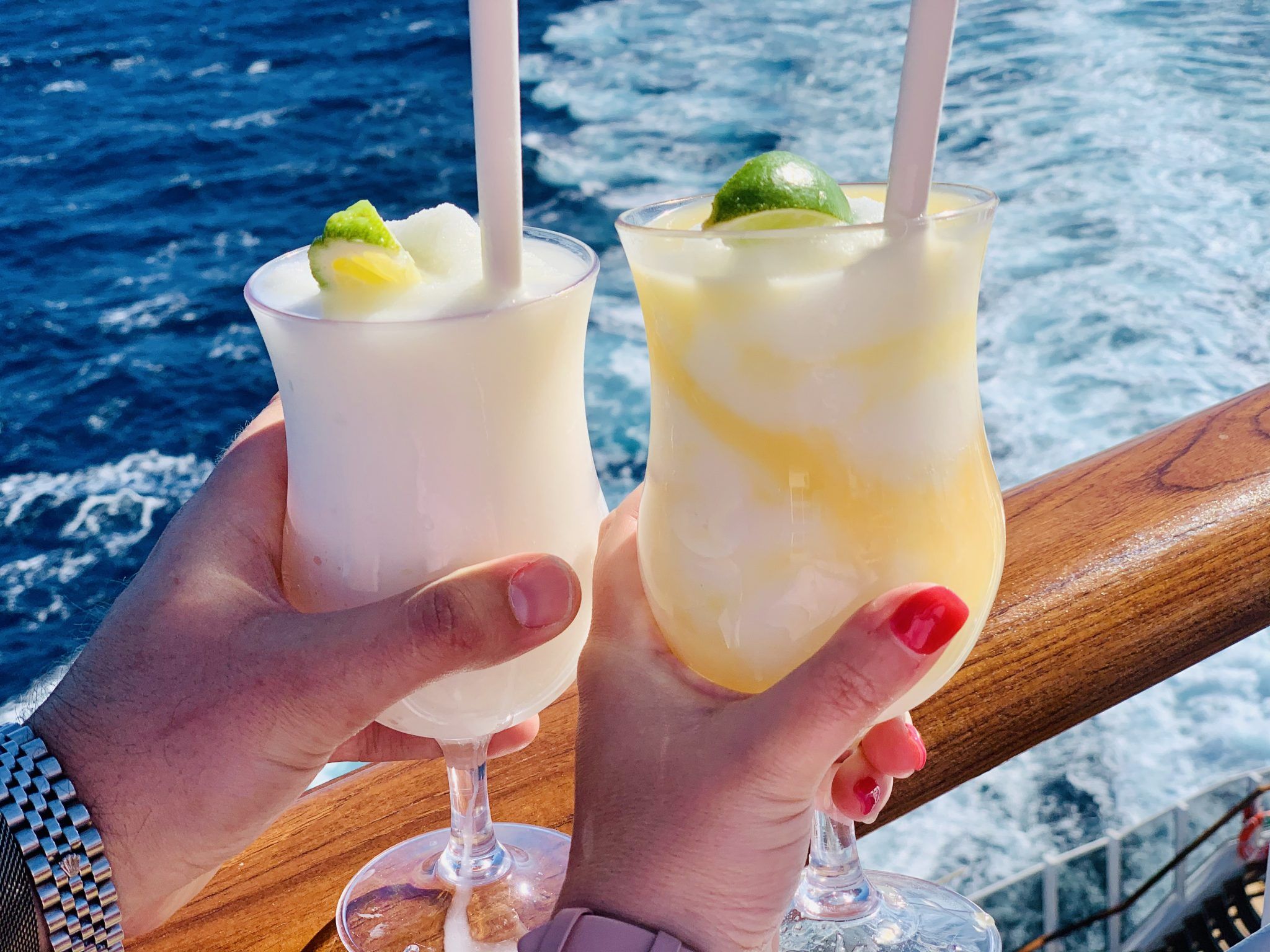 The same rationale goes for a cruise drink package. You shouldn't feel like you need to order that extra drink just to "break even" for the day. Further, if you aren't worried about your bar tab, it's that much easier to order just one more drink. If you have been out in the sun all day or haven't been consuming enough water, you could make yourself sick. Or, you could end up with a hangover the next day.
Related Post: Reasons Cruise Ship Drink Packages Are a Waste of Money
Show Up Late to the Main Dining Room
Speaking of eating, you will definitely want to dine in the main dining room at least some nights of your cruise. The main dining room on all cruise lines offers a rotational 3-course menu with some of the best food you will find on the ship.
Most cruise lines offer an early and a late seating for traditional dining, as well as some form of Anytime Dining. If you are scheduled for a set dining time, please be courteous to staff and show up on time. The waitstaff in the MDR are required to serve the first seating then turn over the tables in a short period of time for the second seating. Then, they need to clean to ready the dining room for breakfast the next morning.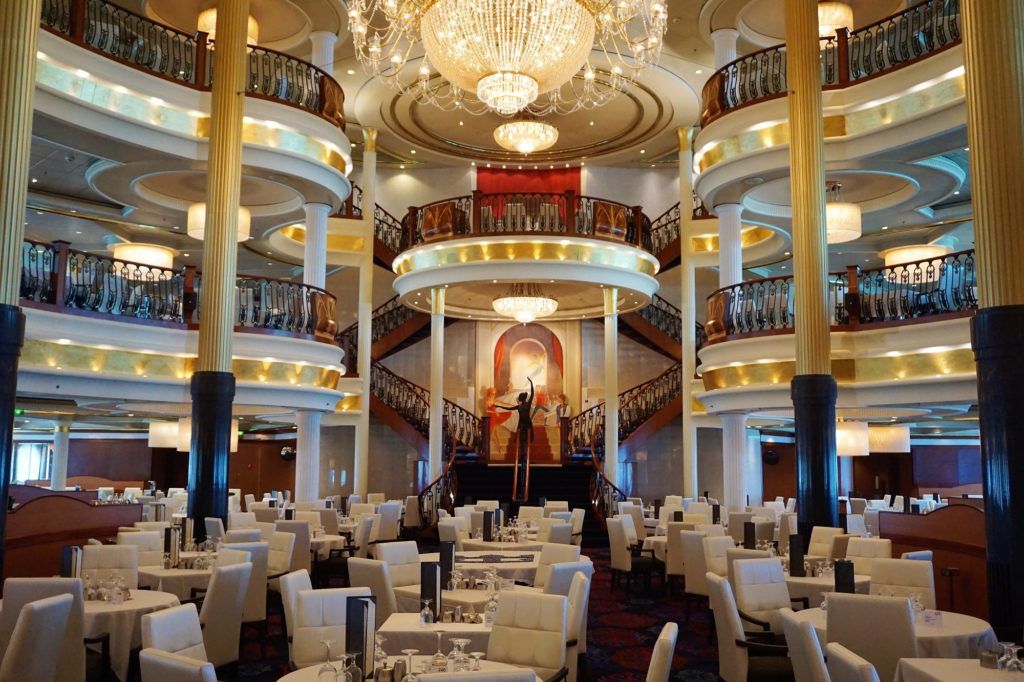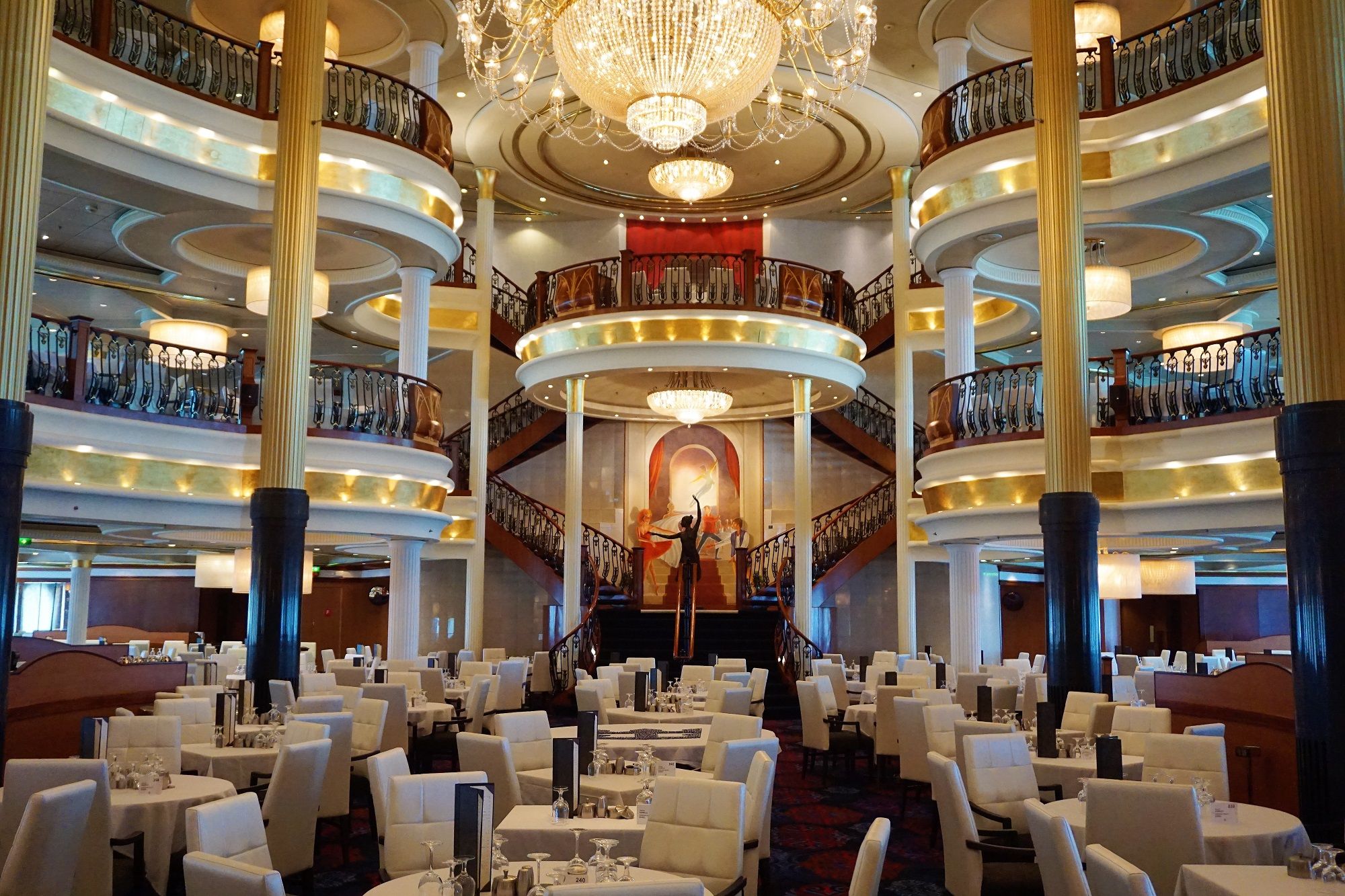 If you show up too late, it will certainly create more work for your waitstaff. Of course, showing up 10-15 minutes late is acceptable, but we have seen cruisers show up close to an hour late!
Smoke on Your Balcony or in Your Cabin
On most cruise lines, smoking is only allowed in designated areas of the ship. These designated areas may be indoors, outdoors, or both. Some cruise lines are more restrictive than others. So, if you are a smoker, you should read up on the policies before your cruise. You can also ask staff to point out the designated areas once you are onboard the ship.
However, smoking is strictly prohibited in your stateroom and on your balcony on the majority of cruise lines. This usually includes vaping as well. For safety reasons, cruise lines do take these rules seriously. Remember, cruise ships have cameras everywhere. If you are caught, you could be assessed a fine or even kicked off the ship!
Not Practice Proper Hand Hygiene
While the common cold, the flu, and the norovirus have always been around and posed a potential risk on cruise ships, just like on land, travelers now face the risk of contracting COVID-19 as well. While nothing is 100% effective in eliminating your risk of illness, there are some simple ways to avoid getting sick on a cruise. The number one way is to practice proper hand hygiene!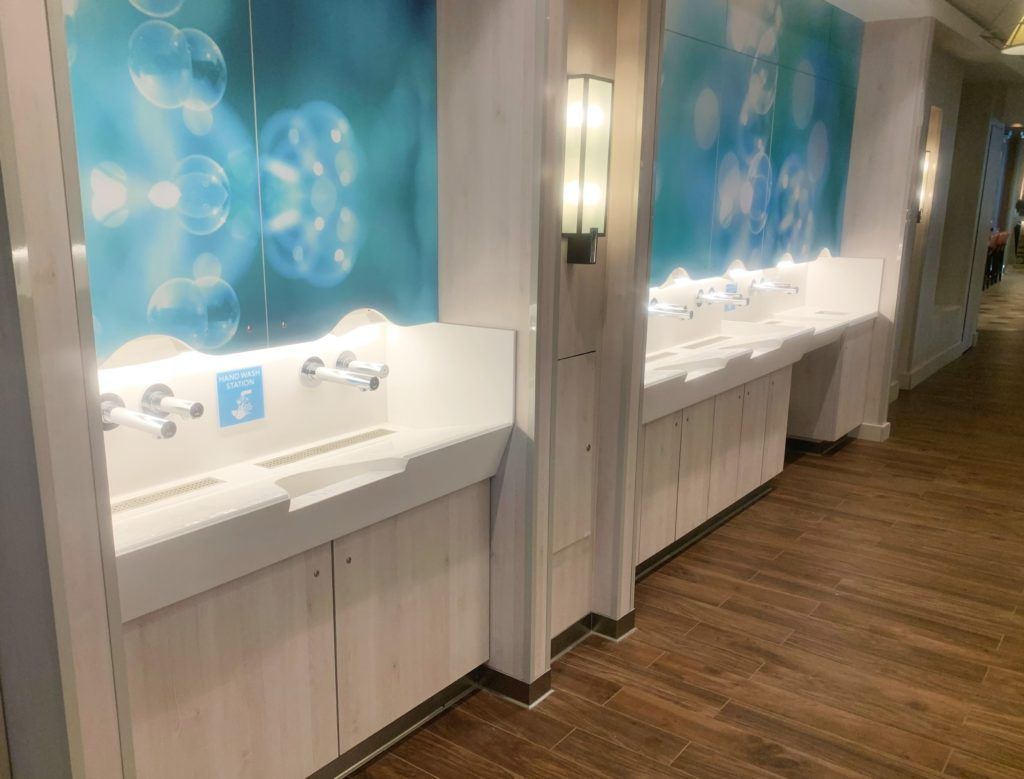 Handwashing is the most effective way to prevent the spread of disease. You should wash your hands frequently and thoroughly with soap and water. The CDC recommends you lather your hands with soap and warm water for at least 20 seconds. An easy trick is to sing the Happy Birthday song to yourself twice.
Even if you feel like the staff's "washy, washy" requests are a bit over the top, you can never be too cautious. This is especially true before eating.
Be Rude to the Staff
If something doesn't go your way during the cruise, try to avoid taking it out on the staff. The hardworking crew do their best to make your vacation as enjoyable as possible. Though inevitably, issues could arise. Whether you were over-charged for an item, given the wrong drink, or your restaurant reservation disappeared in the system, stay calm. Being rude to the staff will get you nowhere, except maybe kicked off the ship.
The best way to handle any issues that arise is to speak with Guest Services or the appropriate management in a calm and collected manner.
The same goes for other passengers. Everyone is onboard the ship to have a good time, so there is no sense getting into an altercation with a disgruntled, possibly drunk, fellow passenger. Just ignore and move along.
Related Post: Best Cruise Lines for Families
Wear Inappropriate Attire
While cruise attire is rather laid back, there is a dress code for certain venues onboard the ship. This is particularly true for the main dining room. Showing up to dinner in a bathing suit, white t-shirt/tank top, or baseball cap is not allowed. It will certainly also be frowned upon by other guests. We have seen passengers be asked to leave for wearing inappropriate attire, so be sure to dress accordingly.
Of course, some cruise lines enforce these rules more than others do.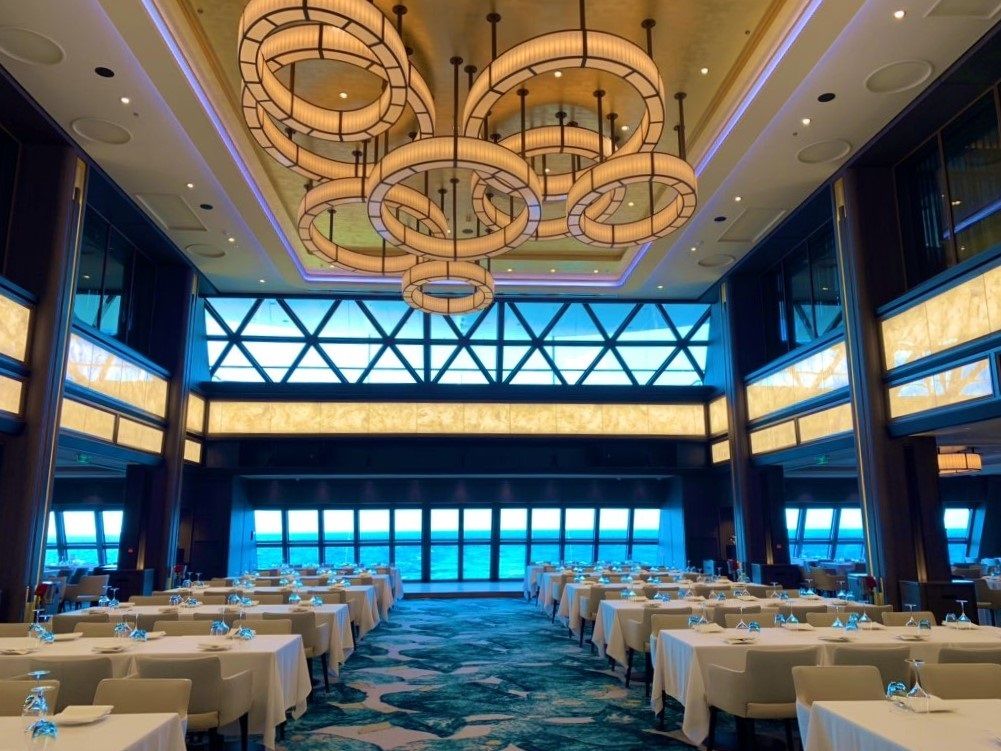 Further, certain activities onboard the cruise ship might have a dress code as well. So, review these restrictions prior to your cruise to be sure you pack the necessary items. Some activities may require closed-toe shoes like laser tag or ropes courses. Other activities might also require a sleeved-shirt for safety. Additionally, some activities like the drop slides on NCL require you to remove all jewelry and accessories, even wedding rings.
Throw Items Overboard
One of the top safety announcements that you will hear on a cruise is to not throw any items overboard. This is strictly enforced by the cruise lines, not only for safety but also for environmental reasons. Throwing a cigarette overboard on an upper deck could result in fire or injury to guests on lower decks.
Polluting of any kind can also result in a fine, as cruise lines are committed to sustainability.
In the worst case scenario, guests can even be kicked off the ship for violating this policy. In this instance, the guest would be required to pay all expenses to return home and would not receive a cruise refund. Additionally, they may be prohibited from sailing with the cruise line in the future.
Climb on Railings
Similar rules apply to climbing, sitting, or standing on railings onboard the cruise ship. These actions are strictly prohibited in the guest conduct policy. We are sure you have all heard the stories in recent years about guests being kicked off the ship for not complying with the rules. While it might seem like the perfect place to take a selfie, it is quite dangerous.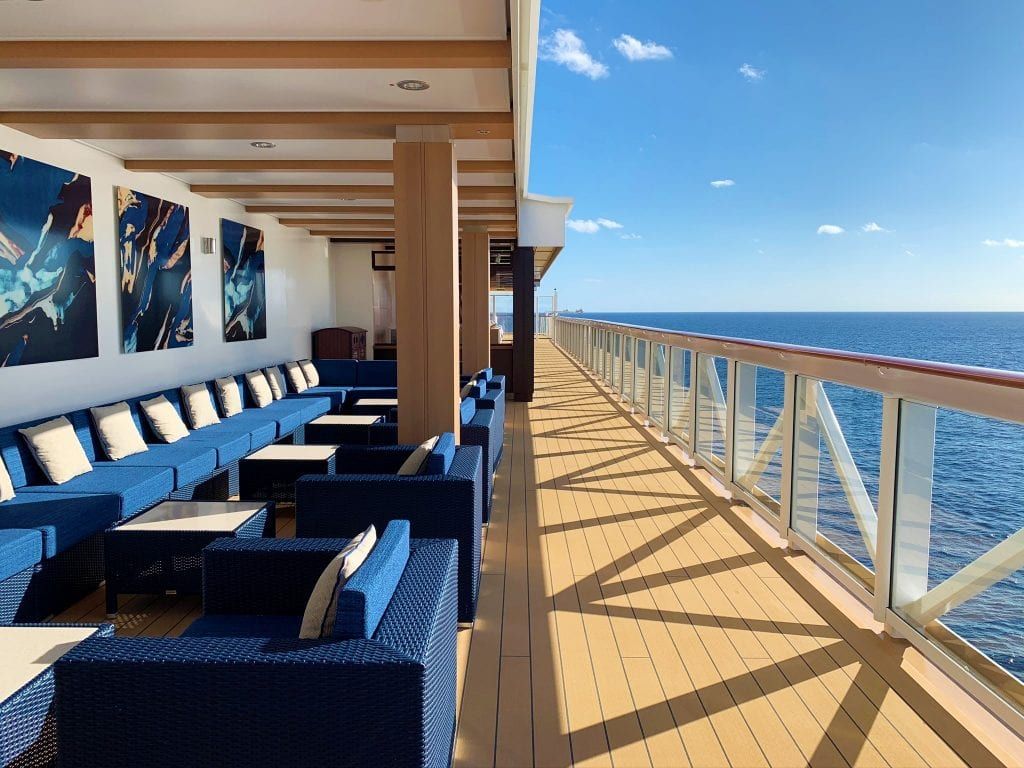 Additionally, propping children up on railings is also very dangerous. Again, we are sure you have all heard the story about the tragic incident on a Royal Caribbean ship last year.
Moral of the story, just don't do it! It could lead to being banned from the cruise line for life, or even worse, result in serious injury or death.
Miss All Aboard Time
We've all seen the pier runners. Many have probably even heckled them as they race towards the ship before it pulls away from the port. It is understandable that you could lose track of time if you are enjoying yourself at the beach or in a local bar. However, whatever you do, don't miss the all aboard time.
Before going ashore in a port of call, always double check the time you need to be back on the ship. Also, be sure to note if the "ship time" is the same as local time or not. It is easy to get confused if they are different.
We recommend setting an alarm on your phone to ensure that you don't miss the ship. We also suggest planning to be back at the ship before the designated time. This will buy you some time in the event of unexpected delays like an accident or traffic.
Remember, the ship will not wait for you if you are late. The only instance that a ship will wait is if a cruise line-sponsored excursion is running late.
Related Post: Major Cruise Mistakes and How to Avoid Them
Remove Gratuities from Your Account
Cruise gratuities are service charges that are not included in a standard cruise fare on most contemporary cruise lines, similar to a hotel resort fee. These additional fees are a per person, per day dollar amount that are charged to all guests, usually automatically, across all stateroom categories.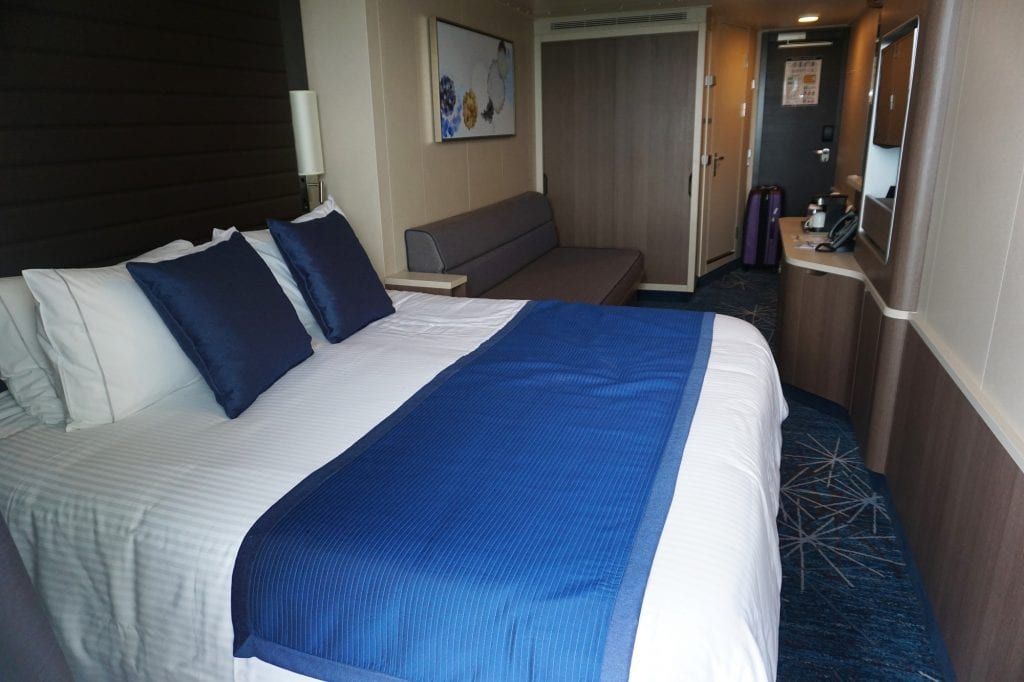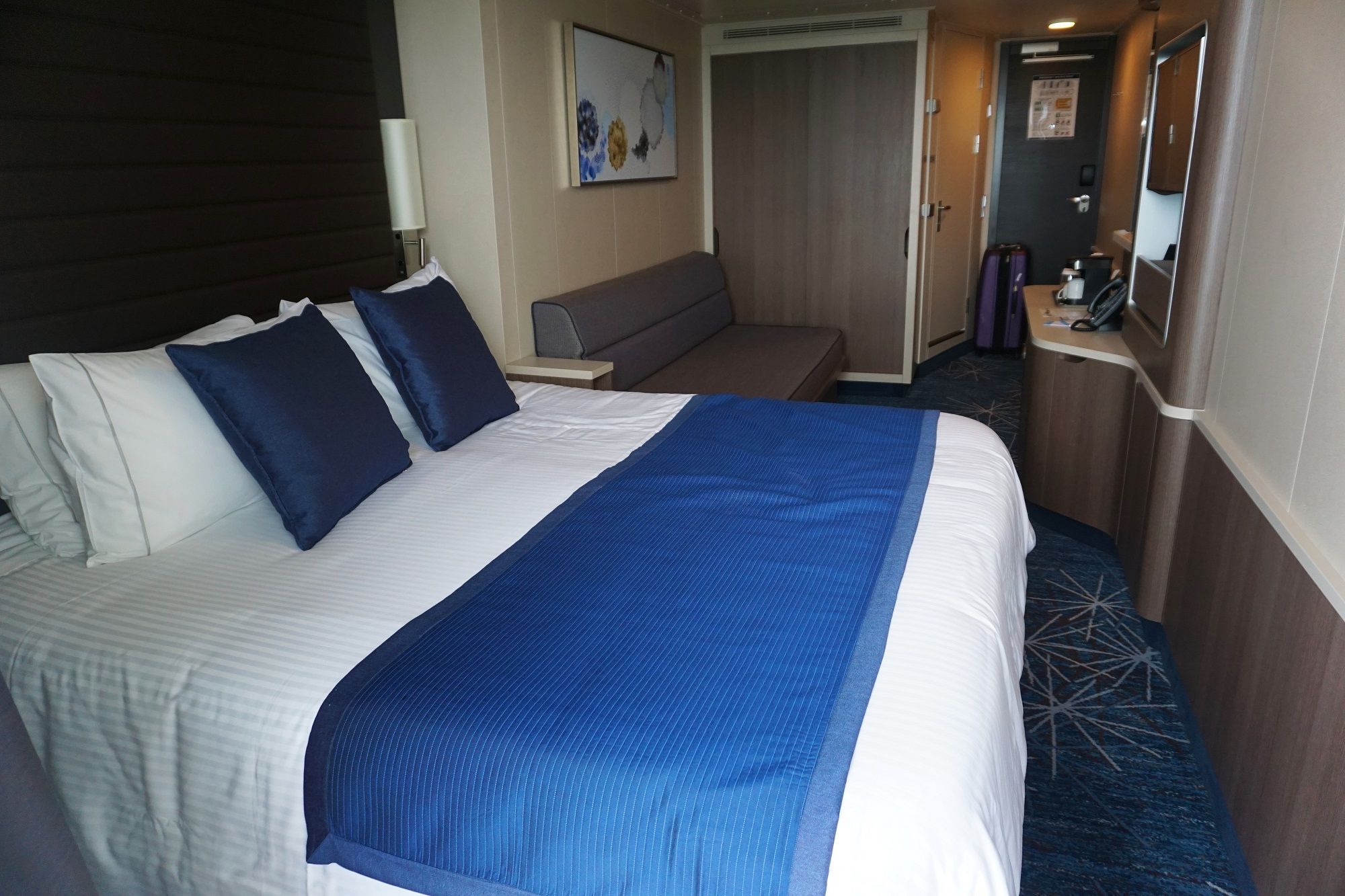 These charges serve as a means to reward the hardworking crew for the excellent service provided during your cruise vacation. While cruise gratuities can be modified or removed, we never recommend that cruisers do so. This is such a small and well-deserved token of appreciation to all the crew onboard the ship. In fact, many cruisers choose to tip above and beyond this rate.
Book an Early Flight on Disembarkation Day
The time you are allowed to disembark the ship at the end of your cruise varies by the cruise line. It can also be impacted by weather, ship technical difficulties, receiving clearance from port customs, and a plethora of other reasons.
Given the CDC's new Conditional Sail Order requirements, COVID testing at disembarkation will likely also impact this time table.
Ensure a stress-free disembarkation by not booking an early flight home. The cruise lines recommend that passengers avoid booking any flight before noon time. While we have booked earlier flights on some occasions, we generally agree.
We would much rather be too early sitting in an airport than having the headache of rescheduling missed flights.
Comments
Are you guilty of any of these? Do you have anything else to add to the list of things you should never do on a cruise? Drop us an anchor below to share your thoughts on these cruise ship faux pas.