Are you wondering if you should purchase a Celebrity Cruises Beverage Package? You are not alone, as it is a question we get quite often from fellow cruisers. While there are many benefits of buying a beverage package on a cruise, there are also many reasons why cruise ship drink packages are a waste of money.
Further, with the new Always Included pricing structure on Celebrity Cruises, you might be wondering whether you should upgrade from the Classic drink package to the Premium drink package.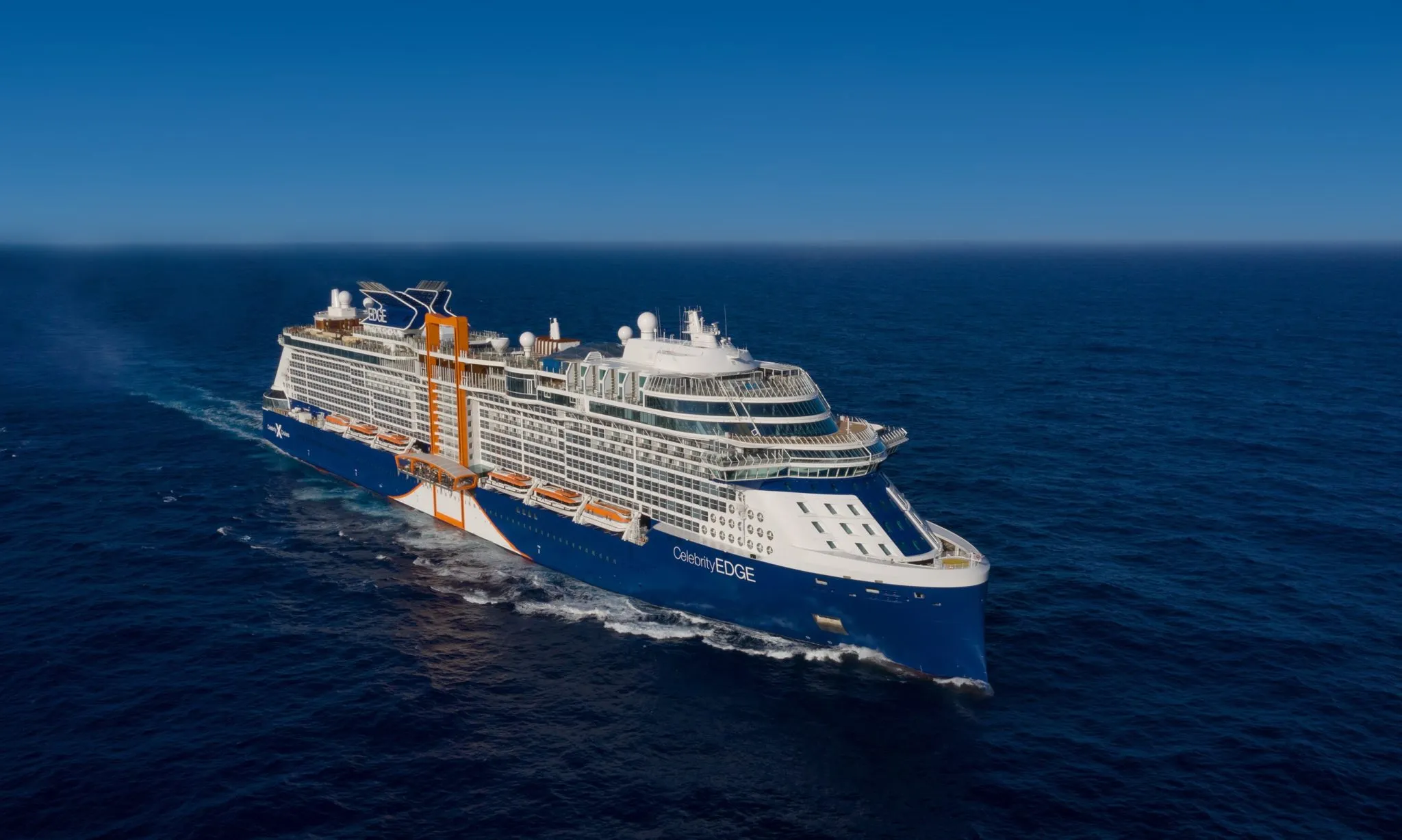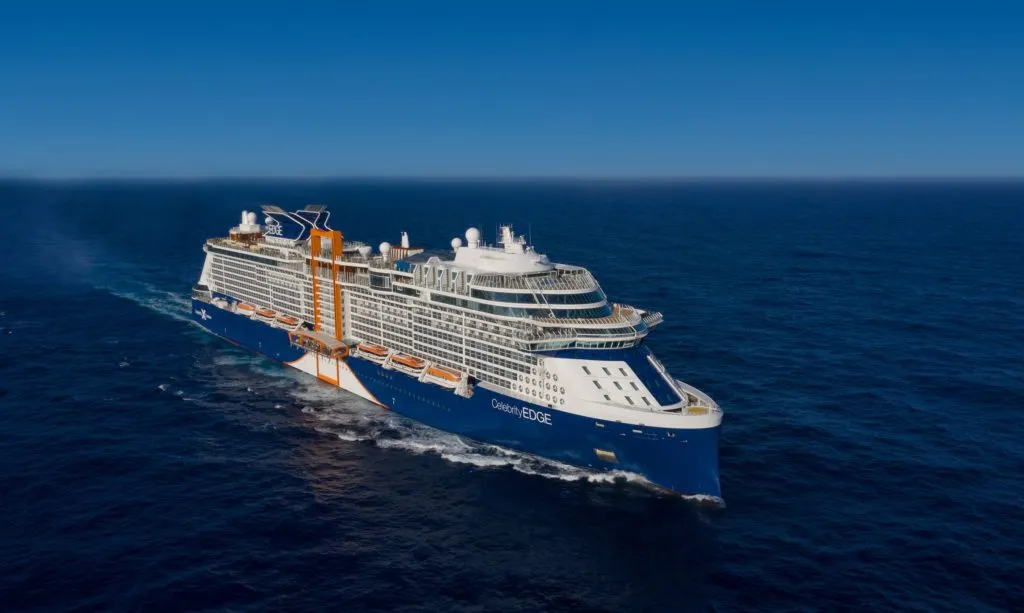 Whether or not you should purchase (or upgrade) a beverage package for your next vacation is an individual decision that depends on several factors. Ultimately, you will need to weigh the pros and cons to determine if one of the Celebrity Cruises Beverage Packages is right for you.
Complete Guide to Celebrity Cruises Beverage Packages (2021)
Celebrity Cruises Beverage Package Basics
When it comes to different drink packages on Celebrity Cruises, cruisers can select from a number of alcoholic and non-alcoholic options.
For starters, all beverage packages are priced as per person, per day. When electing to purchase the package, you have to pay for the entire length of the cruise; you can not purchase just select days.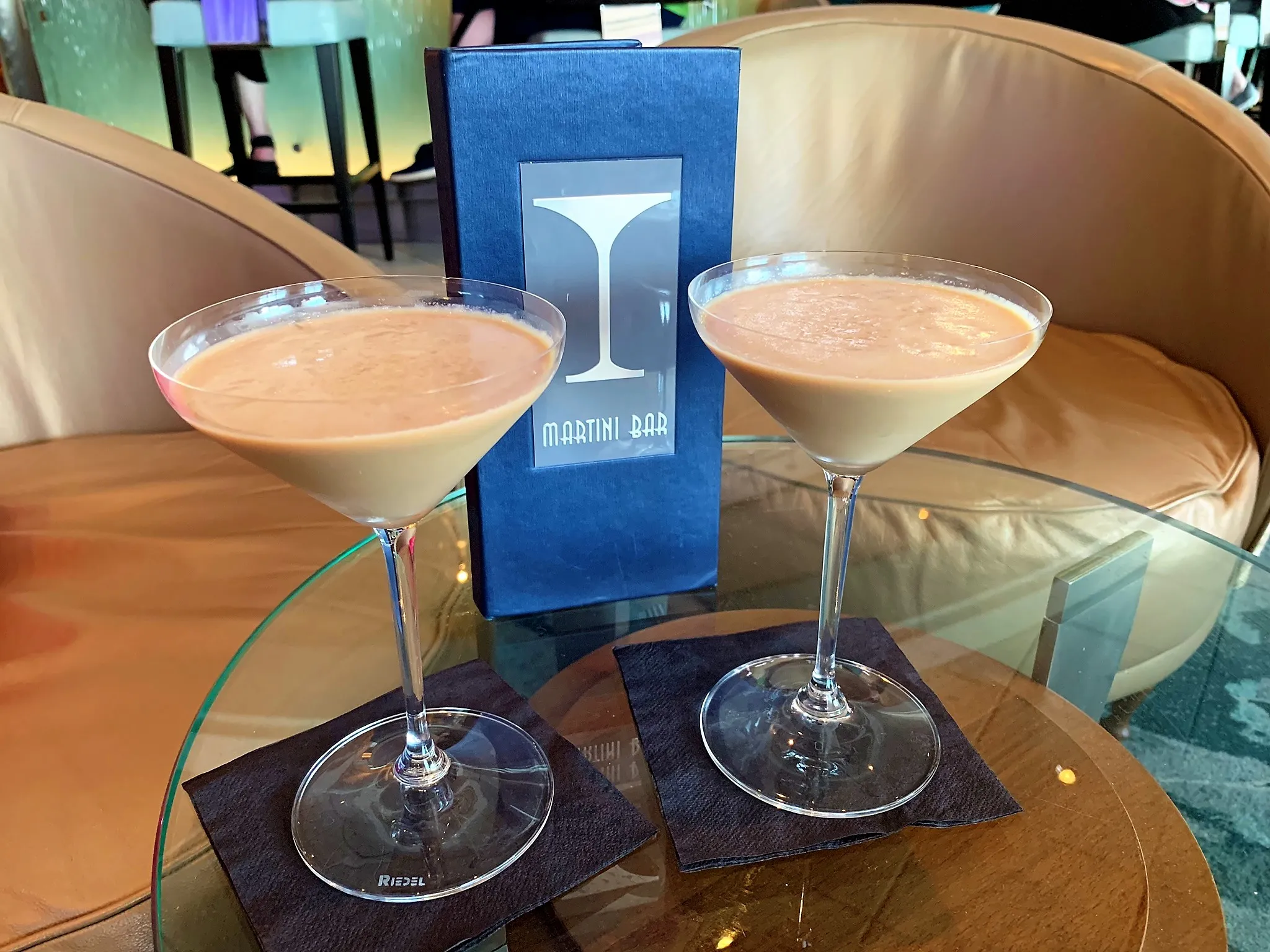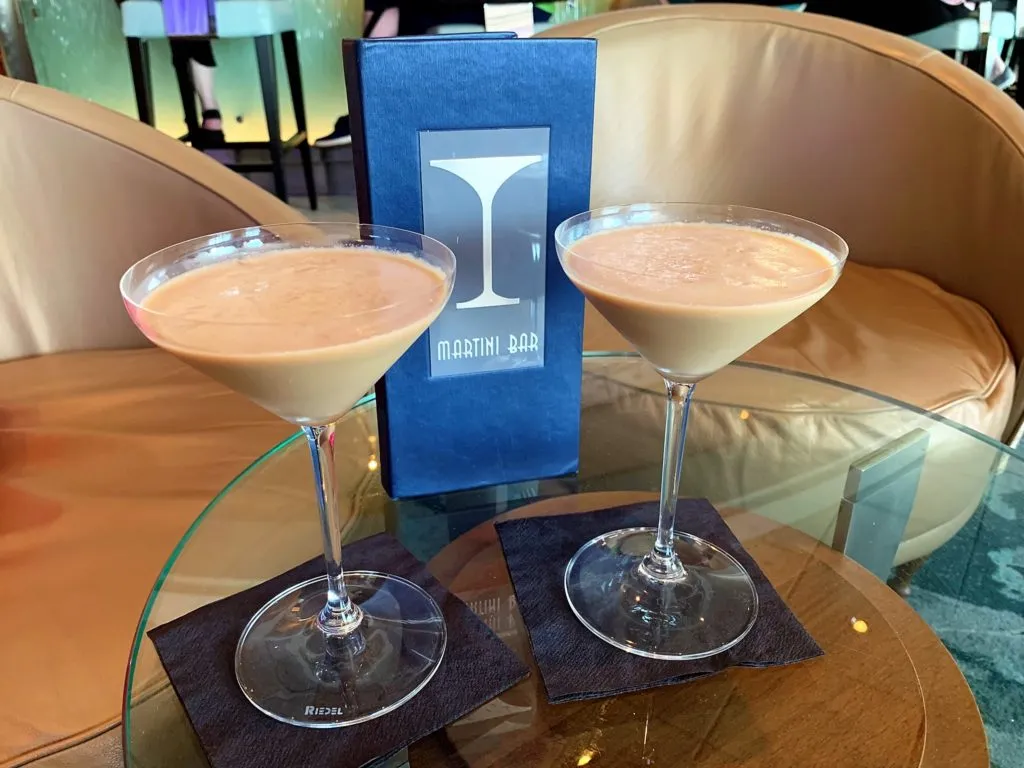 When getting a beverage package, each adult in the room is NOT required to get one, unlike other cruise lines. As you would expect though, there is no sharing of the package or using your package to order drinks for other cruisers.
You can purchase a drink package online pre-cruise (up to 72 hours before you sail) or once onboard during the first day of your cruise. You will usually save money by purchasing pre-cruise.
The stated prices do not include the additional 20% service charge which is added when purchasing the package. Additionally, applicable state and local taxes may be applied to purchases made during certain ports and/or itineraries.
These packages are accepted almost everywhere on the ship. This includes the bars and lounges, complimentary dining venues, and the specialty restaurants. However, room service and minibar are not included. If stopping at one of Royal Caribbean's private islands, you may also use your beverage package while ashore in CocoCay or Labadee.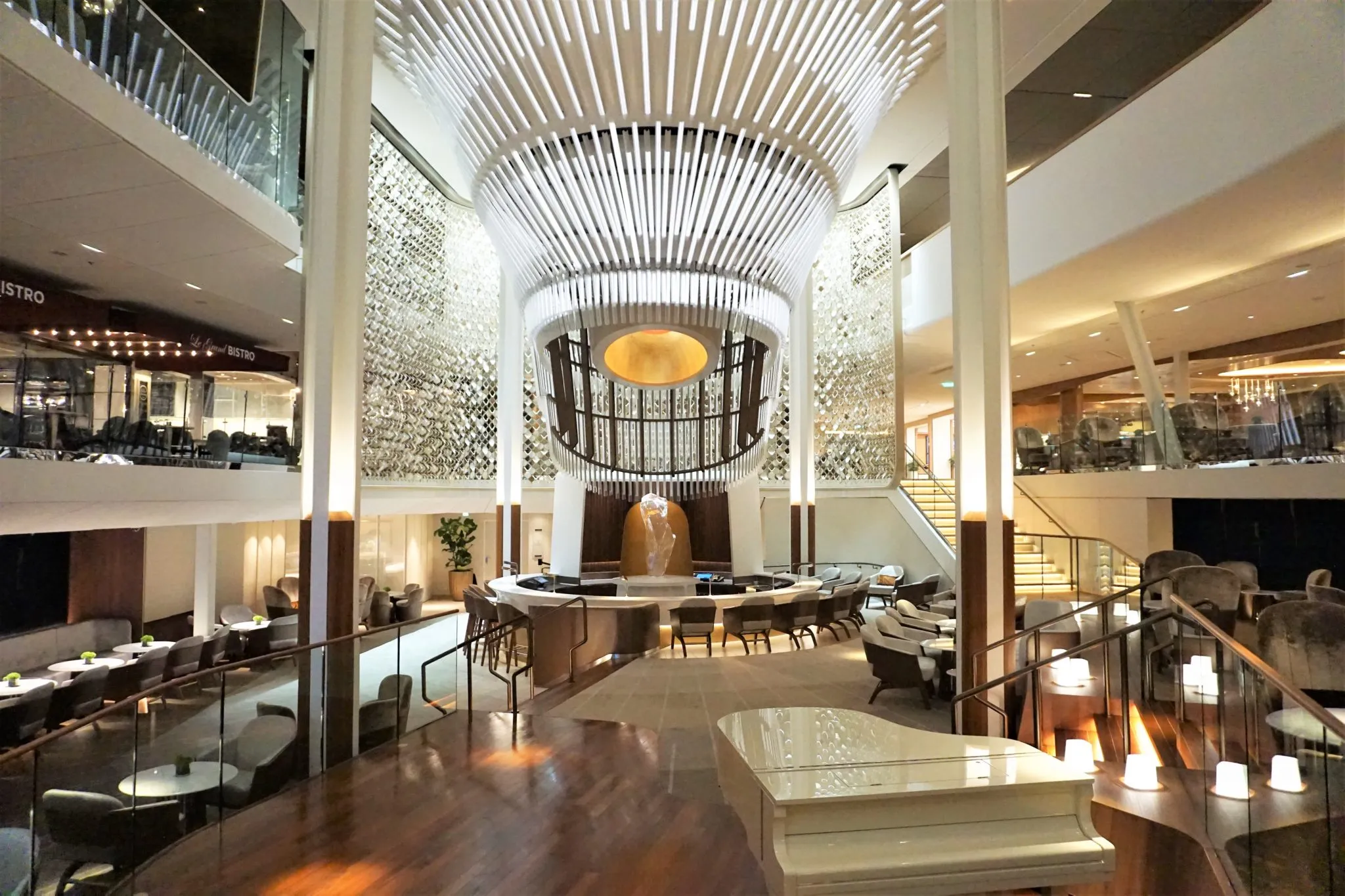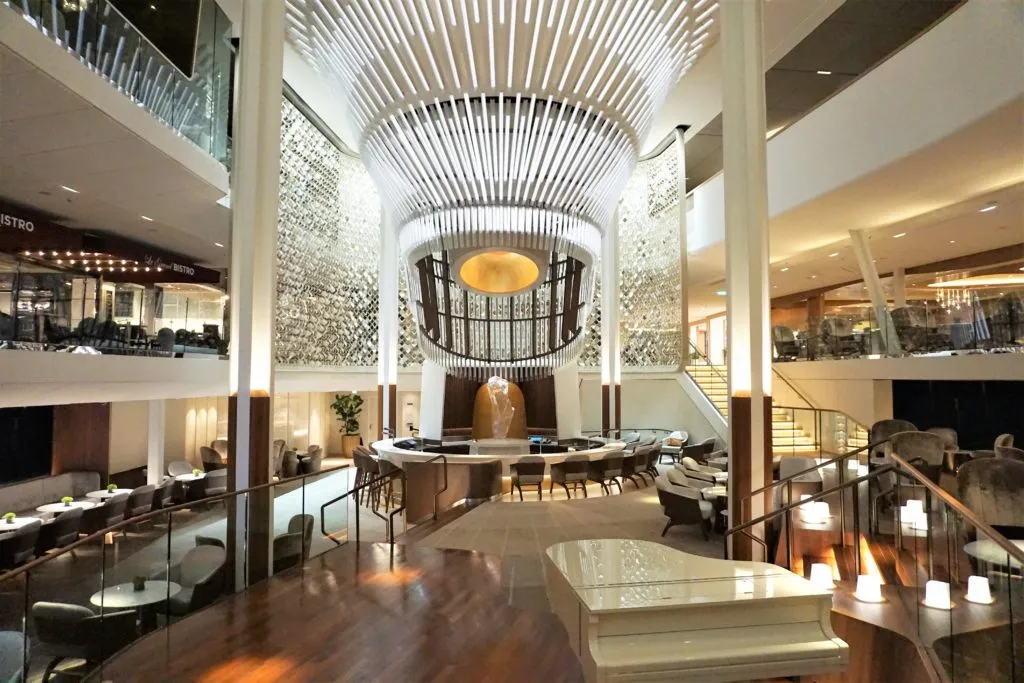 Beverage packages are available on most 2+ day sailings except for 2- or 3-day sailings from Southampton, England. Additionally, beverage packages are not available on cruises in the Galapagos.
No matter what package you choose, you are only allowed to get one drink at a time, whether it is alcoholic or non-alcoholic. Of course, staff do have the right to refuse you bar service if you are intoxicated. Knowing your limits is just as important on a cruise ship as it is during your regular life!
Celebrity Cruises Classic Beverage Package
Perhaps the most popular beverage package offered by Celebrity is the Classic Beverage Package. If you booked a cruise after November 17, 2020, this package is now included in your standard cruise fare. Unlike Norwegian Cruise Line's Free at Sea, you will not be charged the gratuity on the free drink package.
If you booked before November 2020 or chose the Simply Sail pricing, you can purchase a Classic Beverage Package starting at $59 a day per person. This package includes all beers, wines by the glass, and cocktails up to $9.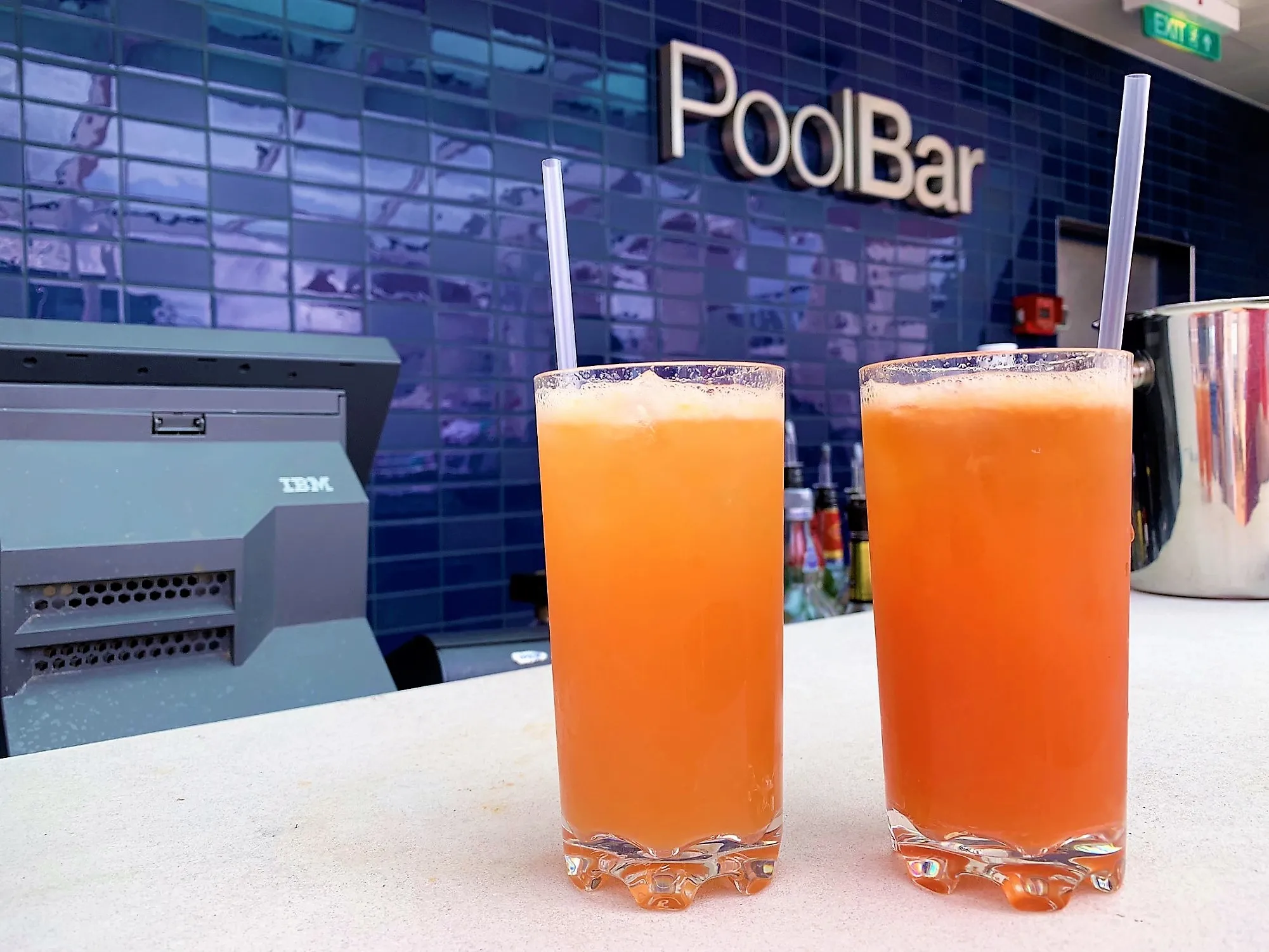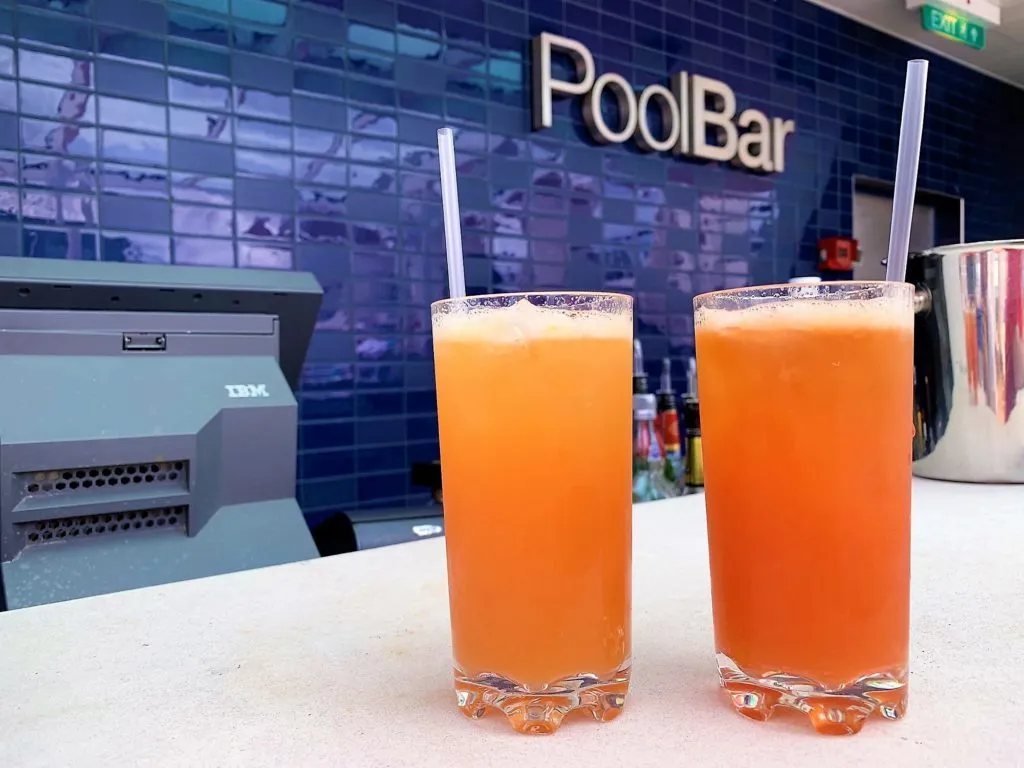 You are also entitled to bottled water, specialty coffee, juices, and soda.
This allotment covers basically all 16 oz beers on the ship and a selection of basic red and white wines at the onboard restaurants and bars. This package also includes a 15% discount on all wines by the bottle.
When it comes to cocktails, the package does cover a fair amount of premium brands. However, top shelf liquors and cocktails at the Martini Bar, the World Class Bar, or Eden on Edge class ships will not be included in the Classic Beverage Package.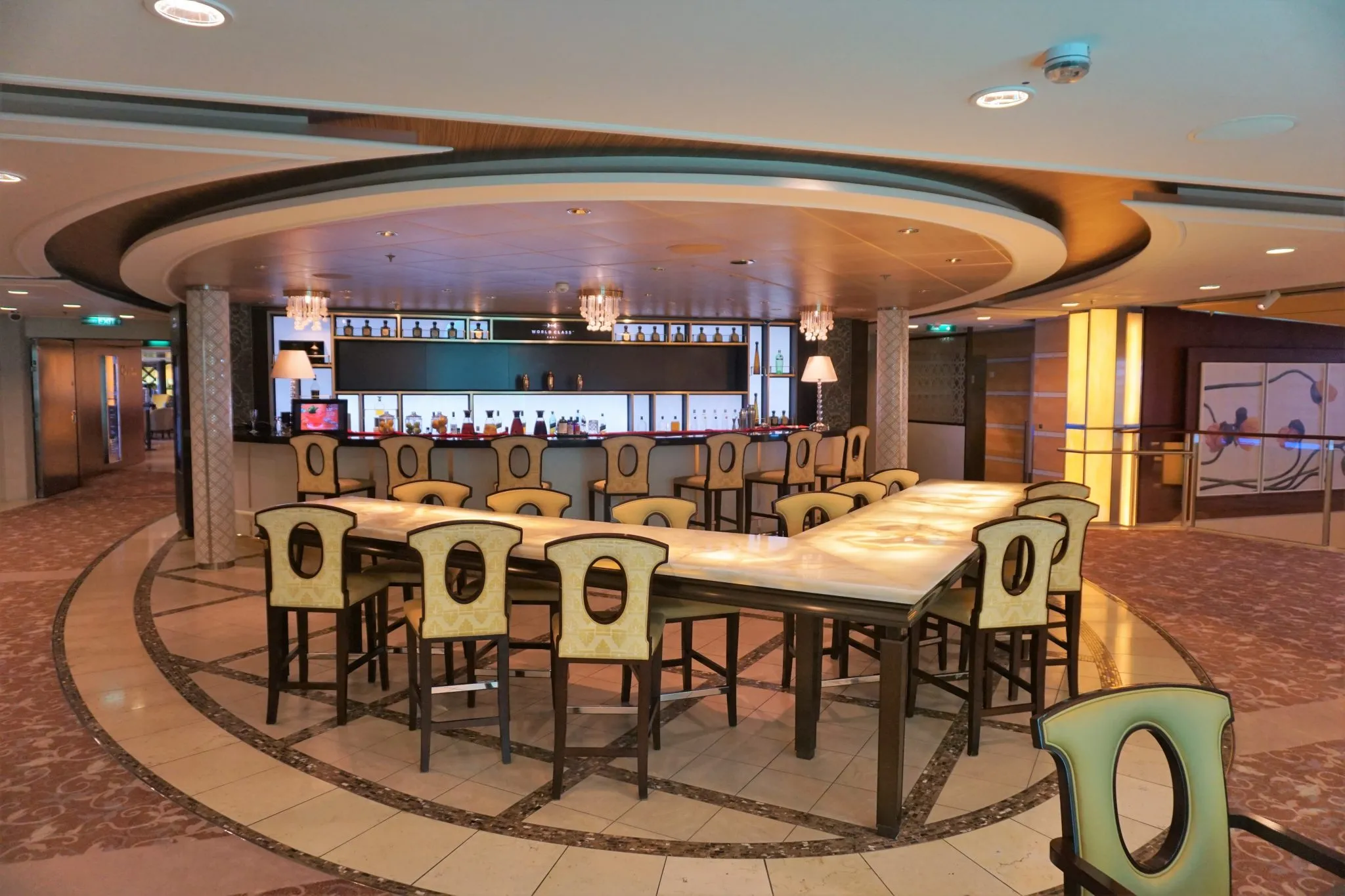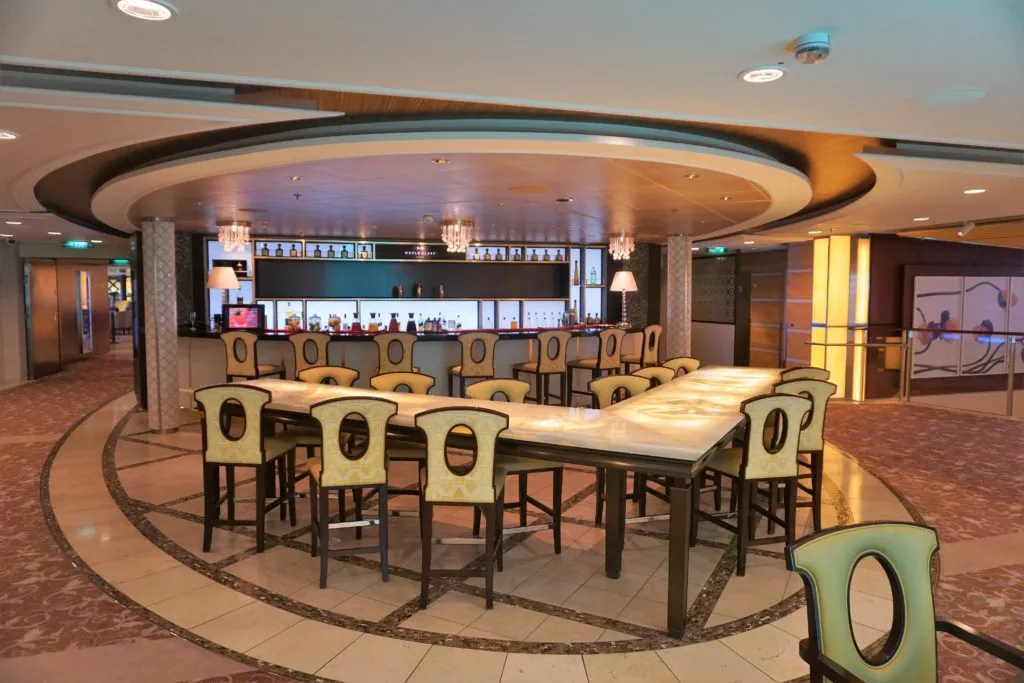 See our Celebrity Edge bar menus for average drink pricing.
If a drink is over the maximum dollar amount, guests will only be charged the difference (+20% gratuity on the difference).
Celebrity Cruises Premium Beverage Package
The Premium Beverage Package includes all beers, wines, cocktails, and specialty top shelf liquor priced at $15 or less. At most bars onboard, you will be hard-pressed to find a drink that is not covered in this package (with a few exceptions like Eden where many drinks are over the allotment).
The Premium Beverage Package will cover martinis at the Crush Martini bar and most handcrafted drinks at the World Class bar, as well as a wider selection of wines. This package also includes a 20% discount off all bottles of wine.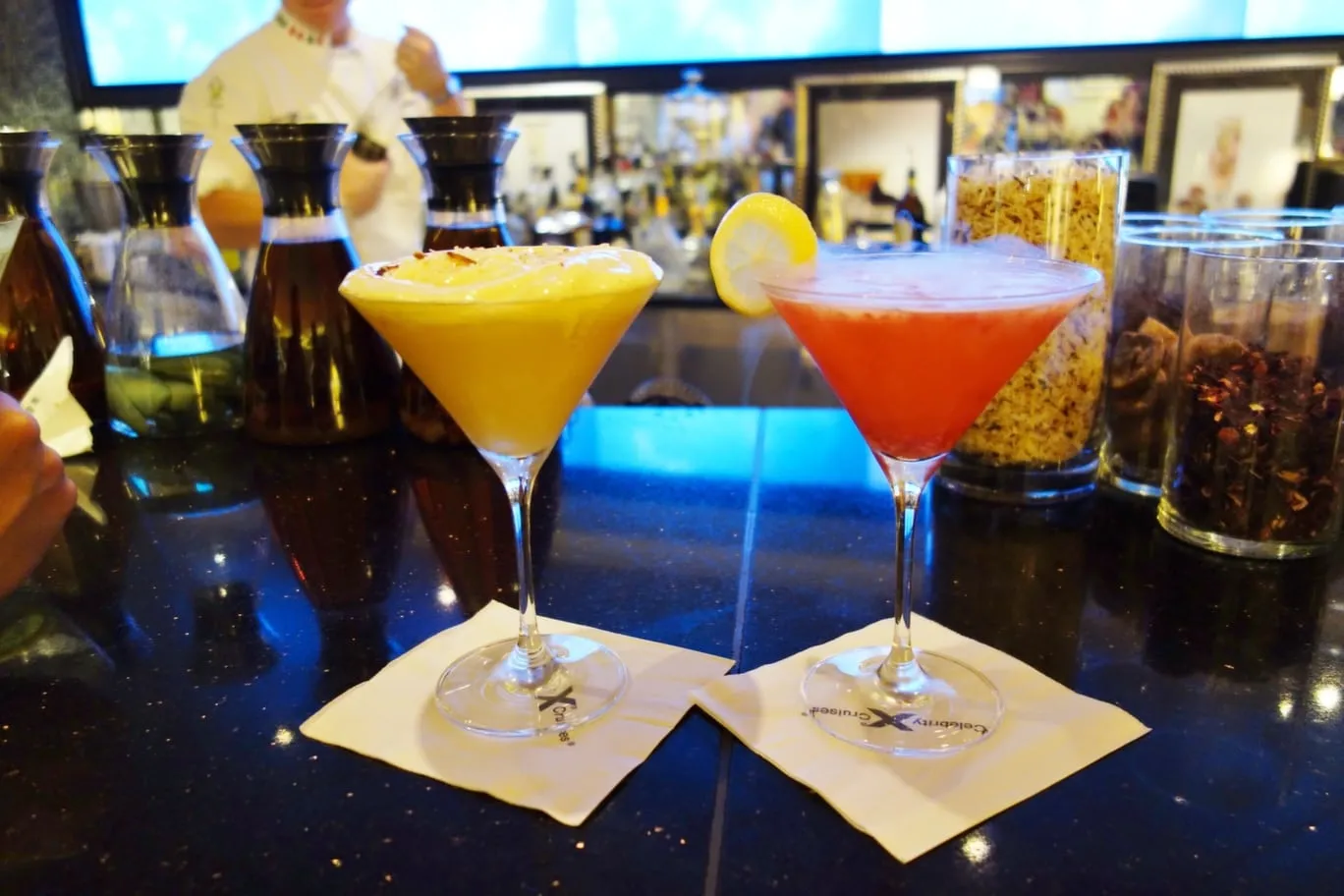 Further, guests with the premium package receive unlimited premium still and sparkling bottled water, Red Bull, and Vitamin Water, as well as soda, juices, and specialty coffee/tea.
This package starts at $69 a day. If you receive the Classic Beverage package as part of the Always Included fare, you can still upgrade to the Premium package by paying only the difference ($12).
If you want a truly all-inclusive cruise, this package is your best option when sailing with Celebrity Cruises.
Drinks and More Package
This package includes all the benefits of the Classic and Premium Beverage Packages plus two bottles of wine, $50 in casino free play, and a wine tasting experience. Additionally, the mini bar in your stateroom is included and replenished daily.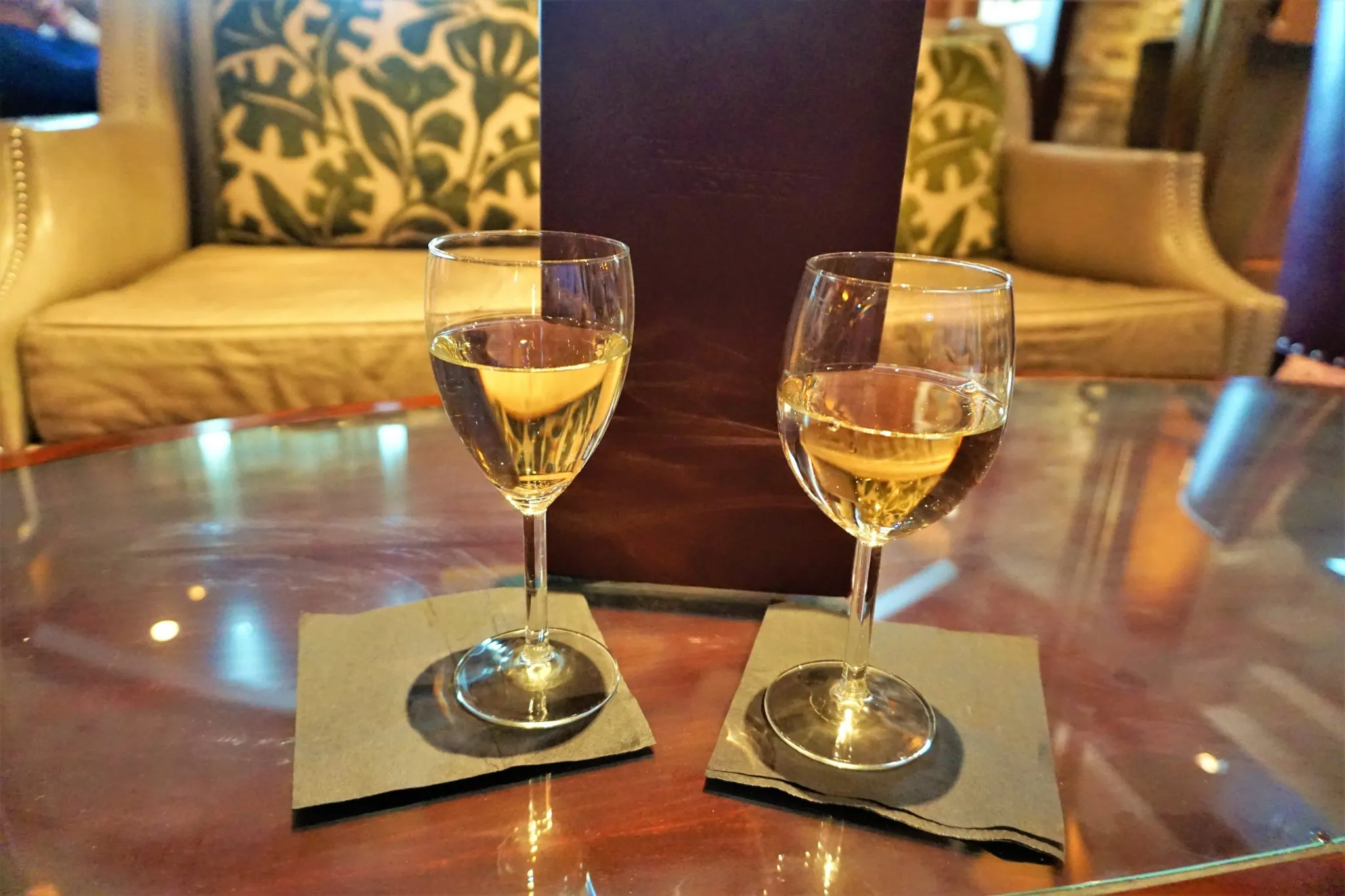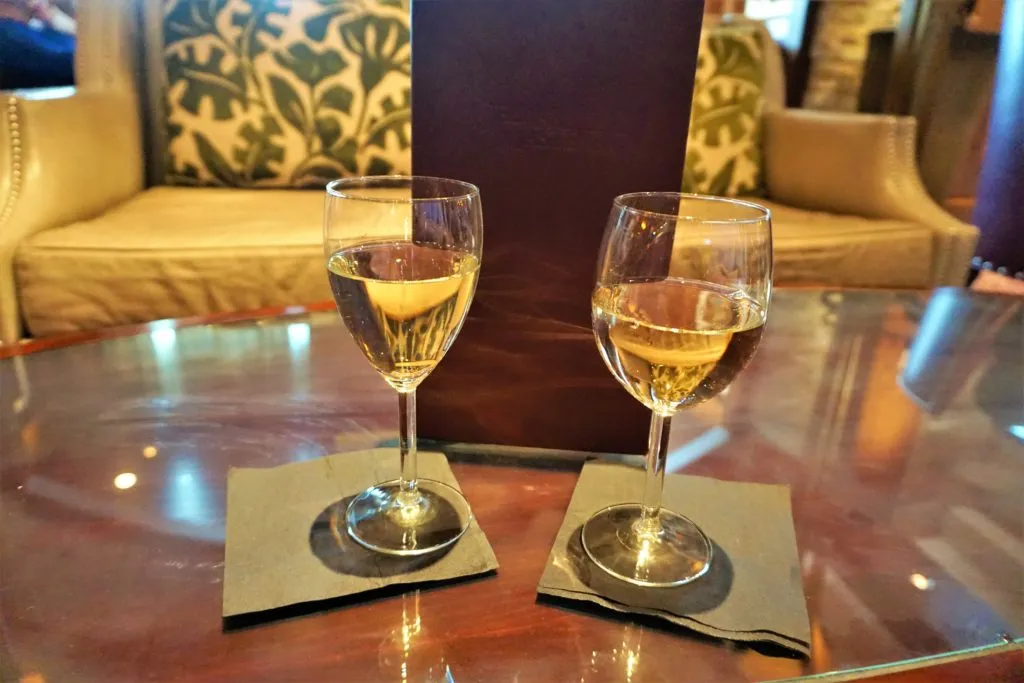 The pricing for this beverage package starts at $85 per day.
Wines by the Bottle Packages
If you consider yourself a wine aficionado, Celebrity Cruises also offers wine bottle packages which might be a better fit. These packages include 3, 5, or 7 bottle selections with either classic or premium bottles from a pre-selected wine list. Knowledgeable sommeliers will deliver your bottle to any venue, including your stateroom.
Pricing for the premium selection starts from $169 or $109 for the classic selection.
Celebrity Cruises Beverage Packages – Non-Alcoholic Options
Beverage packages are not just for alcohol. Celebrity Cruises also offers a variety of non-alcoholic drink options.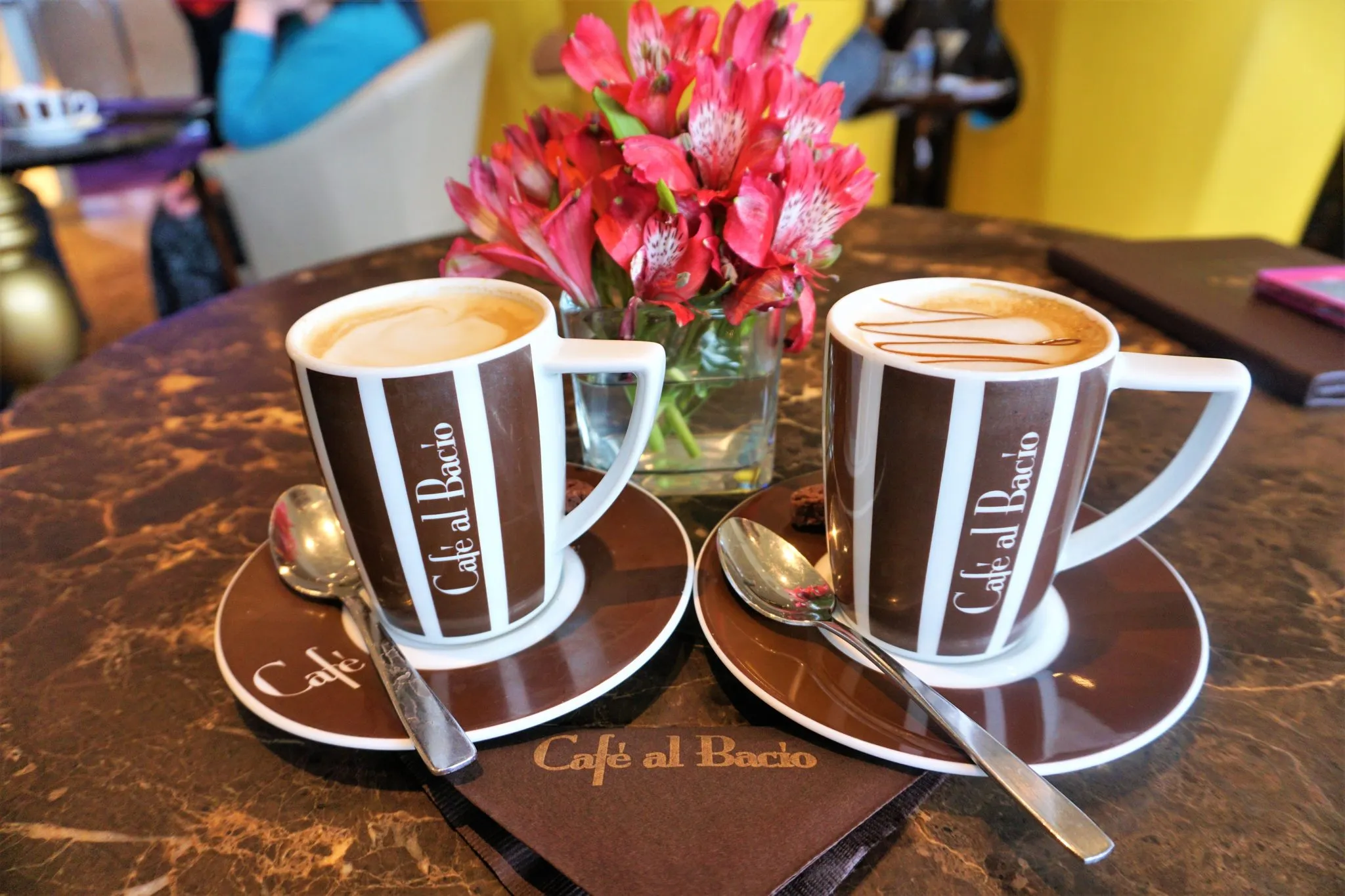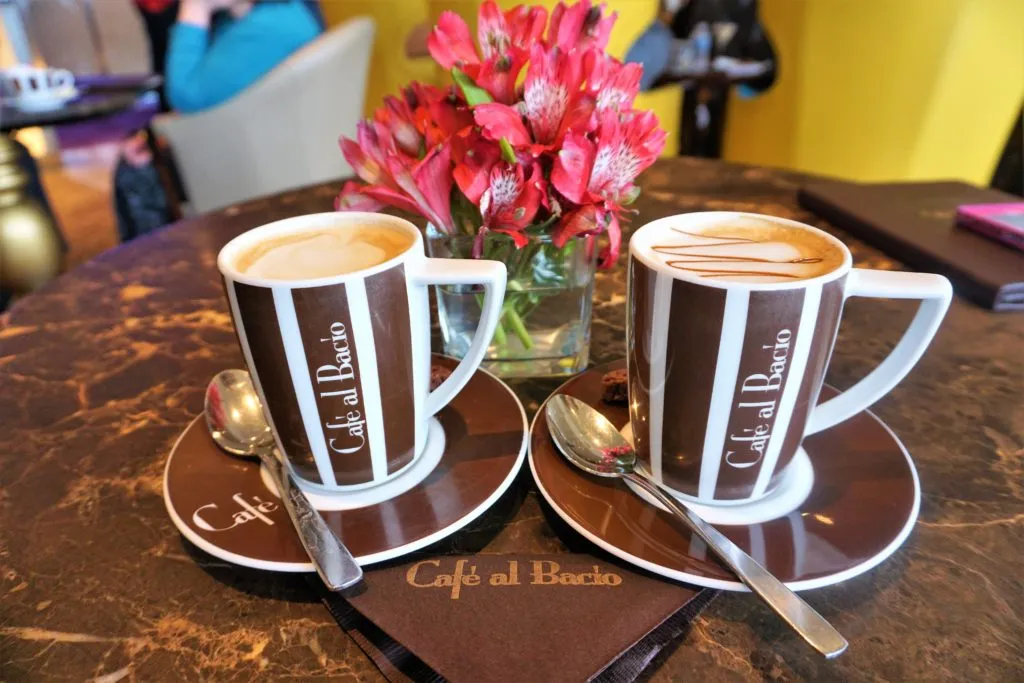 Celebrity Cruises offers a Soda Package, starting at $9 a day. This package includes fountain and canned sodas. Guests will have their choice of Coca Cola products.
If you do not want to limit yourself, Celebrity also offers a Classic Non-Alcoholic Beverage Package which includes soda, freshly squeezed juices, premium coffee and teas, and non-premium bottled water. This package is priced starting at $18 a day.
There is also an option to get the Celebrity Premium Non-Alcoholic Beverage Package. Starting at $22 per day, this package includes everything in the classic package in addition to premium still and sparkling bottled water (e.g., Evian, Perrier, and San Pellegrino), specialty coffee and teas, non-alcoholic frozen drinks, and specialty bottled drinks like Vitamin Water and Red Bull energy drinks.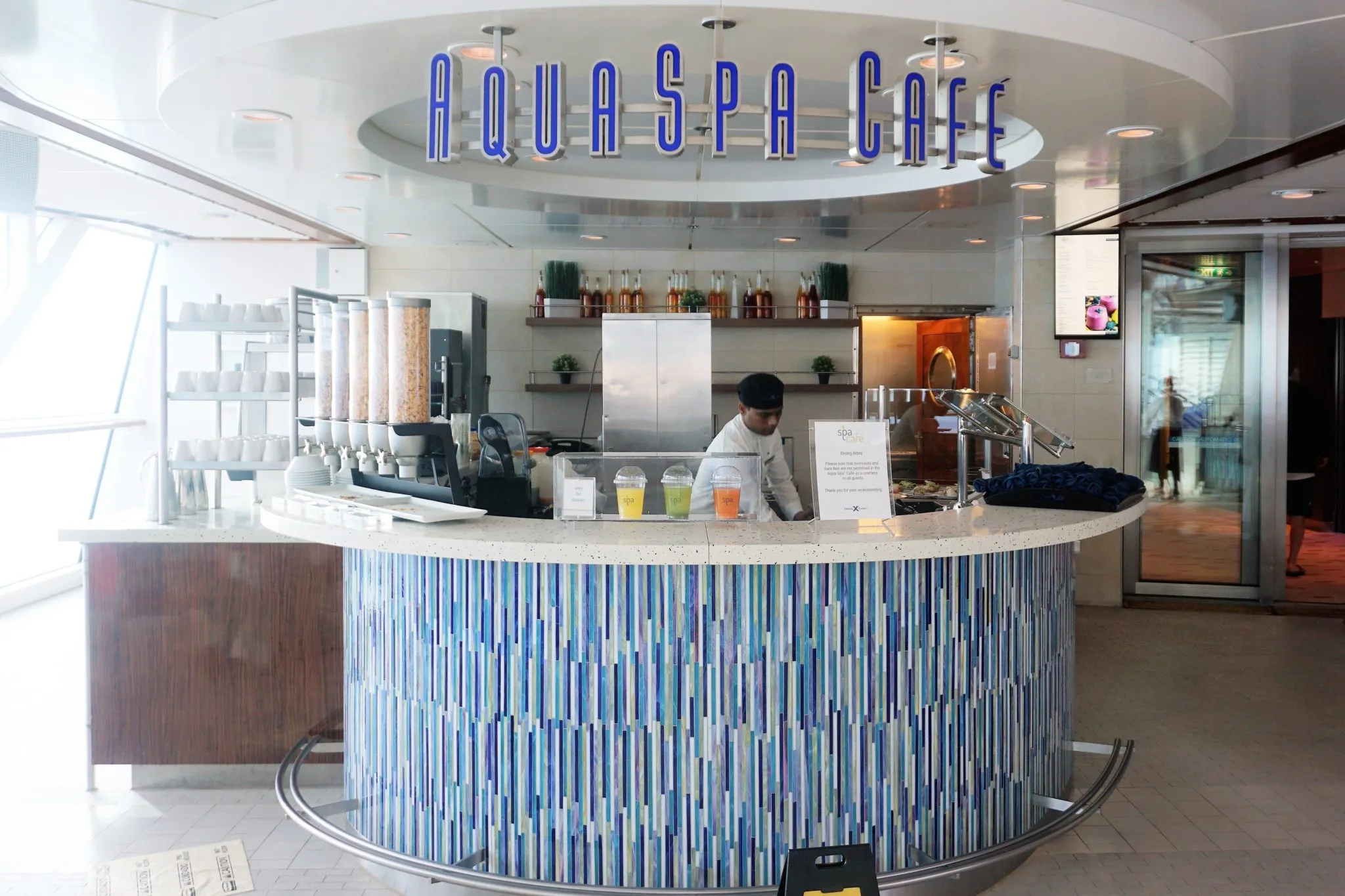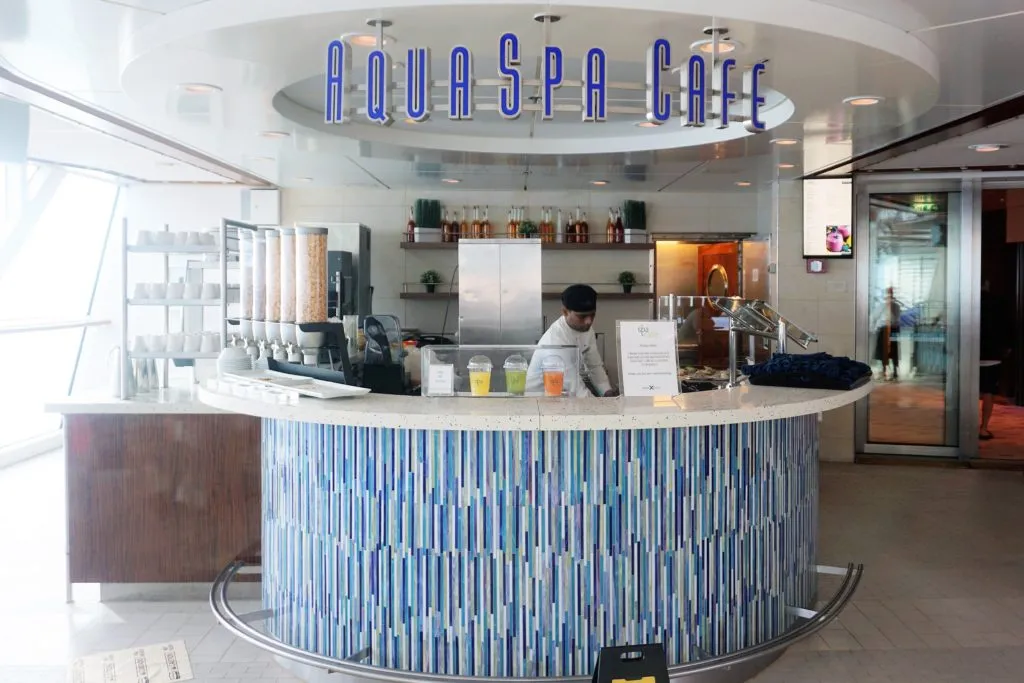 Celebrity Cruises also offers a Premium Bottled Water Package starting at $16 a day. This package includes unlimited premium water options.
If you are sailing with the kids, you can even purchase a Kids' Beverage Package. Starting at $15 per day, your kids can enjoy smoothies, fresh-pressed juices, bottled water, sodas, and even a mocktail mixology experience.
Are Celebrity Cruises Beverage Packages Worth It?
This brings us back to the original question. Are Celebrity Cruises beverage packages worth it? That is a question that only you can answer based on your own drinking habits.
Essentially, the question is whether an individual will consume enough beverages to make the purchase "worth it". Below are the (average) costs of the different beverages within each category. Using this chart, you can do the quick math to see if you would routinely hit the daily drink costs of the above packages.
| | | |
| --- | --- | --- |
| Category | Price | Qty |
| Bottled Water | $2.50 | |
| Soda | $2.50 | |
| Evian Water | $5.00 | |
| Well Drinks | $6.00 | |
| Lattes | $5.00 | |
| Beers | $7.00 | |
| Frozen Drinks | $9.00 | |
| Wine | $10.00 | |
| Mixed Drinks | $8.00 | |
| Coffee Drinks | $10.00 | |
| Cocktails | $12.00 | |
Our Quick Analysis of the Celebrity Cruises Beverage Packages
Regardless of how much we consume, we do like having a beverage package for the added convenience. Further, you never have to worry about the bar tab at the end of the cruise! Of course, a beverage package is an added perk when it's free.
If we look at our breakdown from a recent cruise, the answer for us is yes. We tracked all beverages consumed, per day, per drink category, to determine the value of getting the drink package.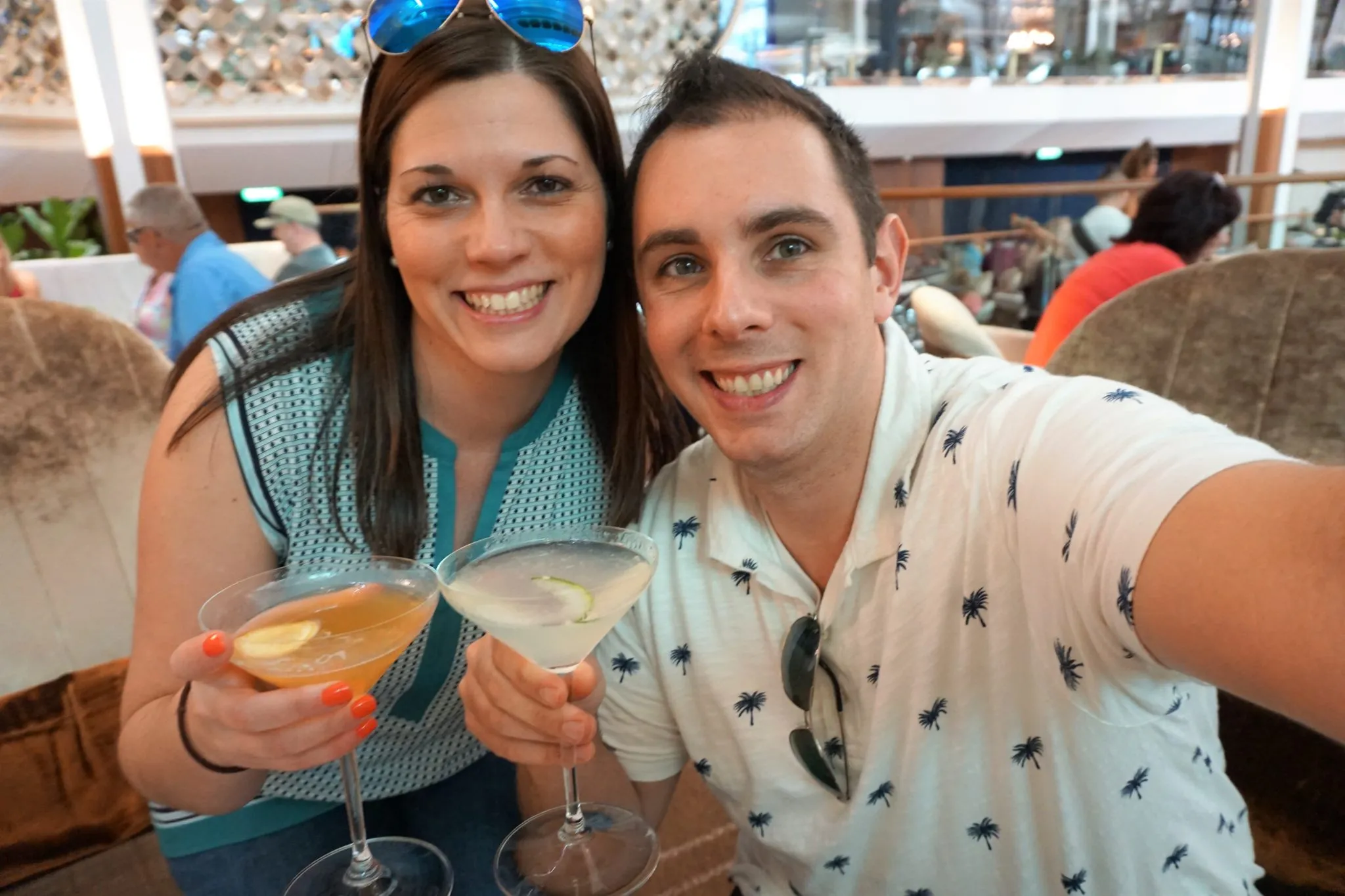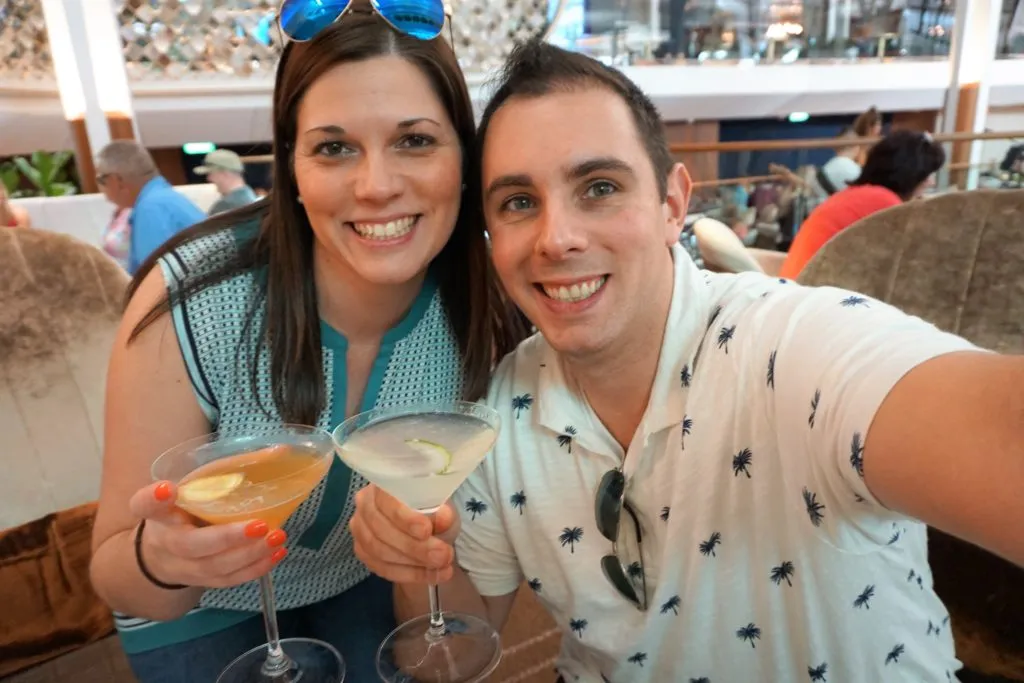 On a 7-night Celebrity cruise, we consumed a total of 141 drinks for a bar tab of $1,101. This number includes an average of around 5 alcoholic drinks per person, per day, as well as specialty coffee and bottled water. To purchase the Premium package for two adults would have cost us $966. So, we saved $135, or roughly 12%.
However, if we had only paid a $12 per day upgrade fee (gratuity included), we would have recognized more value as we tend to drink cocktails that are priced over the $9 Classic beverage package allotment. Your choice to upgrade should be based on your drink preferences.
Comments
Have you purchased one of the Celebrity Cruises beverage packages on a cruise? Do you think it's worth upgrading the to Premium package? Drop us an anchor below to share your experiences with Celebrity drink packages.