Icy Strait Point is a stop on some Alaska cruises. While not as common as other southeastern Alaska ports like Juneau or Ketchikan, this small port should not be overlooked. In fact, it offers a unique Alaskan experience that is a must for all thrill seekers. Having visited Icy Strait Point on our recent Holland America Line cruise, we tested out this attraction and have our complete Icy Strait Point Zip Rider Review.
Icy Strait Point Zip Rider Review
Getting to Know Icy Strait Point
Icy Strait Point is a cruise destination located in the small Alaskan village of Hoonah. Located about 35 miles west of Juneau, this area offers some great nature and adventure opportunities as well as rich Tlingit heritage.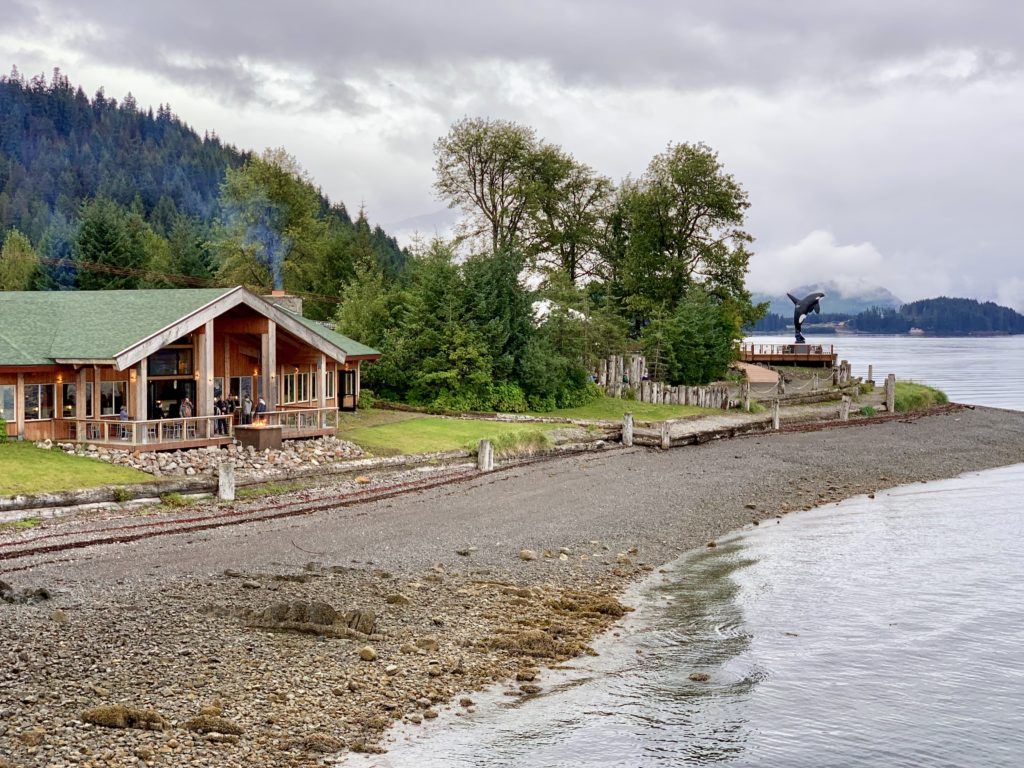 Icy Strait Point is home to a restored 1912 Alaska salmon cannery and museum. There are also nature trails to be explored and even a beach. Perhaps, the restaurants or authentic Alaskan-owned retail shops might be of interest as well. If you want to venture a bit beyond the port, Icy Strait Point also offers over 20 different shore excursions.
These shore excursions range from bear viewing and whale watching tours, to Hoonah sightseeing and tribal dance shows, to hiking, kayaking, and other adventure activities. This includes the world's largest zip rider! If you love a thrill, you should book this shore excursion immediately.
Getting Ready for Some Fun
Depending upon the time of your ship's arrival, there will likely be a few different time slots for this shore excursion. If your time in port allows, you could certainly couple this activity for a full day of adventure.
The check-in point is located at the main port area. If you are visiting Icy Strait Point with Norwegian Cruise Line, you will currently need to take the aerial gondola down to check-in for this excursion.
Our tour time was 7:15pm. So, this gave us enough time to explore the port area a little before checking in for our flight.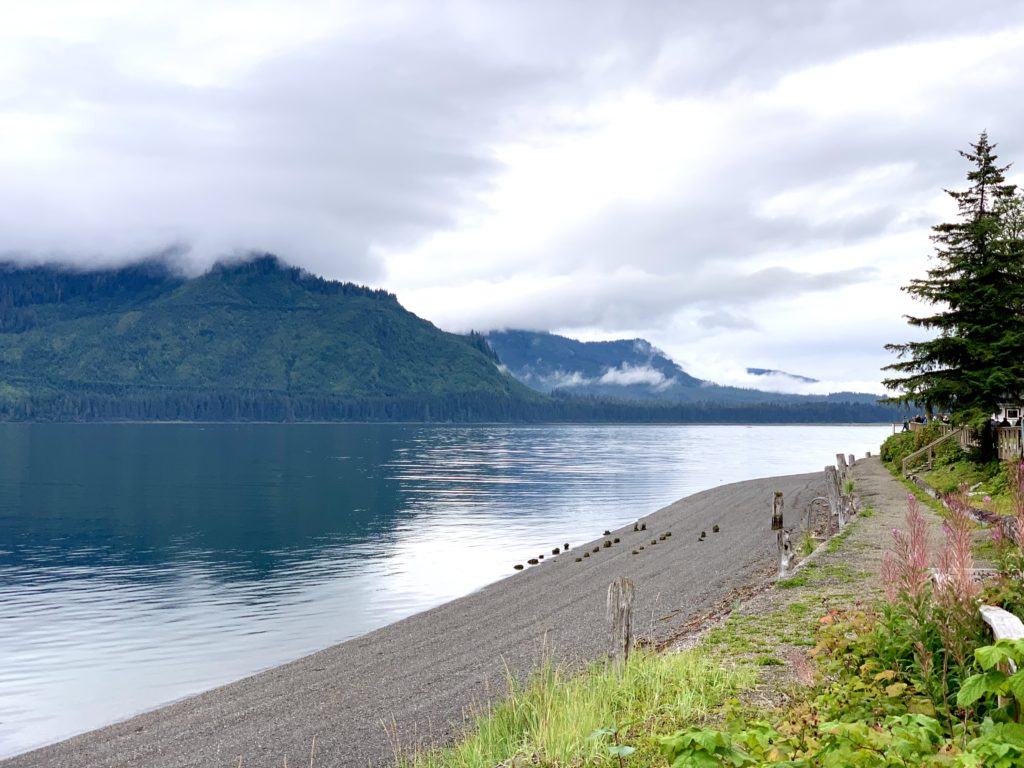 Upon check-in, you are given a wristband and weighed. The minimum weight to participate is 75 lbs and the maximum weight is 275 lbs. Once the group is ready, participants are escorted to a bus for the scenic drive to the top of Hoonah Mountain. This drive is approximately 40 minutes and the main reason that the tour is 1.5 hours long.
The port is in the process of building another aerial gondola that will actually take travelers from the NCL pier directly up to this area in 7 minutes. Of course, additional restaurants and shopping are planned for this mountain spot as well.
Although, our bus driver did point out landmarks in the town of Hoonah and provided a bit of history of the town and its people during the drive to the top. There were also some great scenic vistas along the way.
Related Post: Alaska Cruise Planning Guide
Are You Ready?
Getting dropped off at the top of the mountain, there was an unexpected .25 mile walk down a rather steep and slippery hiking trail. Our bus driver did radio for ATV assistance for some guests not able to make the walk.
Arriving at the launching station, 1,300 feet above sea level, the excitement started to kick in. It really was breathtaking to overlook the area, complete with our ship lit up in the distance.
The launching platform is six cables wide, so our group of approximately 30 guests was divided into smaller groups.
Waiting our turn, we were given some basic safety instructions and loaded into our harnesses in preparation for our flight. Unlike other ziplines we have done in the past, there is no need to worry about braking or anything else. Just sit back and enjoy the view.
Since these harnesses are more like seats, your hands are free so you can even record your flight!
Get Ready to Soar
Once our group of six were loaded and safety checked, we were ready to soar. At over a mile long with a vertical drop of 1350′, you can reach speeds up to 60 miles per hour.
With a quick countdown, we were off for the fastest 90 seconds of our lives. The amazing views and that crisp Alaskan air made this one unforgettable adventure.
Good thing we captured it all on video too!
Coming in for a landing at the Drop Zone, you are back to where it all started. A 40 minute bus ride to get there and a mere 90 seconds to get back.
If there are individuals in your party who don't want to ride, they cant watch and take pictures at the Drop Zone as you come in for landing.
The tour description does indicate that the company also takes photos. However, we were told it was getting too dark during our trip, so they didn't take any.
Related Post: Alaska Cruise Packing Guide
Icy Strait Point Zip Rider Recap
If you are always seeking the next adventure, then you will definitely want bragging rights for completing the longest zipline in Alaska.
The Icy Strait Point Zip Rider was a fun and exhilarating experience. It was a rather easy and smooth ride that is fit for all ages. Actually, the walk down to the loading platform was the most difficult part.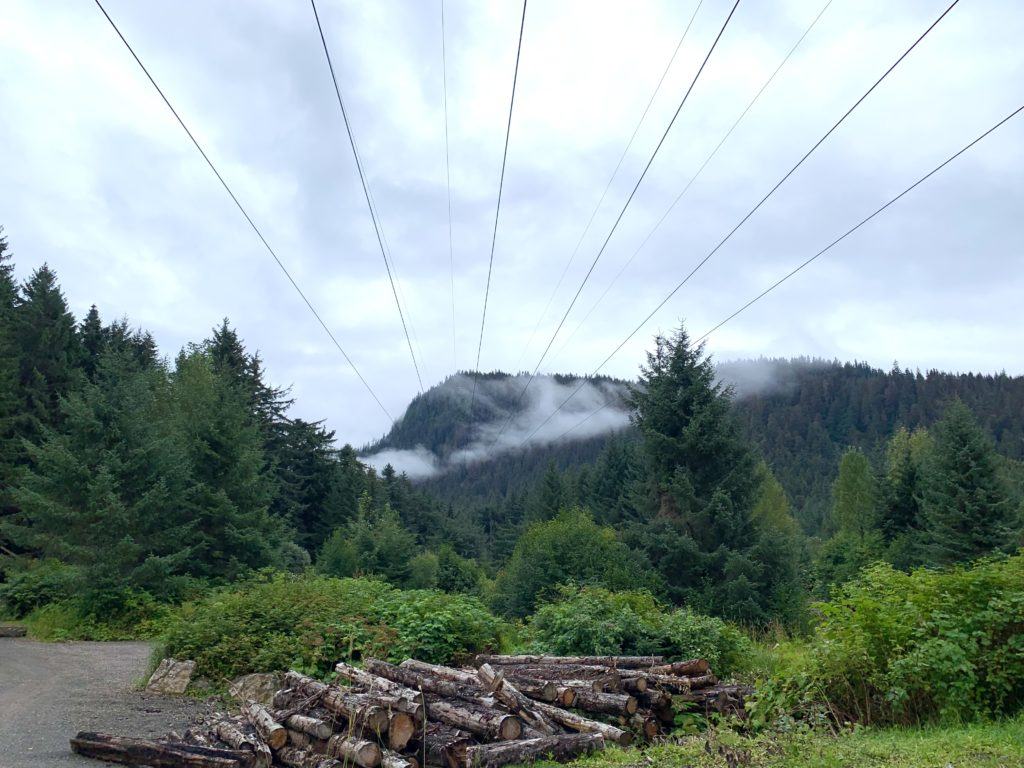 There are free lockers located at the check-in station where you will need to leave backpacks and other loose items. Guests are advised not to wear glasses during the flight, and holding phones and cameras are at your own risk.
Further, be sure to dress appropriately for the weather. You should bring warm clothes and rain gear as necessary. You will also need closed-toe shoes to participate. Lastly, the ride is not recommended for individuals with back or neck problems, or those who are pregnant.
The price does vary slightly by cruise line, but this experience will cost around $149-159 per person. While the price is a bit steep for the 1.5 hour tour, we would recommend booking this excursion during your visit to Icy Strait Point.
The tour can be booked pre-cruise using your cruise line's online cruise planner or once onboard the ship. If you have your heart set on this activity, you should book early as the more popular shore excursions usually do sell out.
Comments
Have you done the Icy Strait Point Zip Rider? Did you enjoy this shore excursion? Drop us an anchor below to share your experiences riding this longest zipline in Alaska.