Are you wondering if you should purchase one of the Royal Caribbean Drink Packages? You are not alone. This is a question we get quite often from fellow cruisers.
In fact, over the past several years, we've had the chance to test out the Royal Caribbean Drink Packages on many different Royal Caribbean cruise ships. While there are quite a few benefits of buying a beverage package on a cruise, there are also some reasons why cruise ship drink packages can be a waste of money.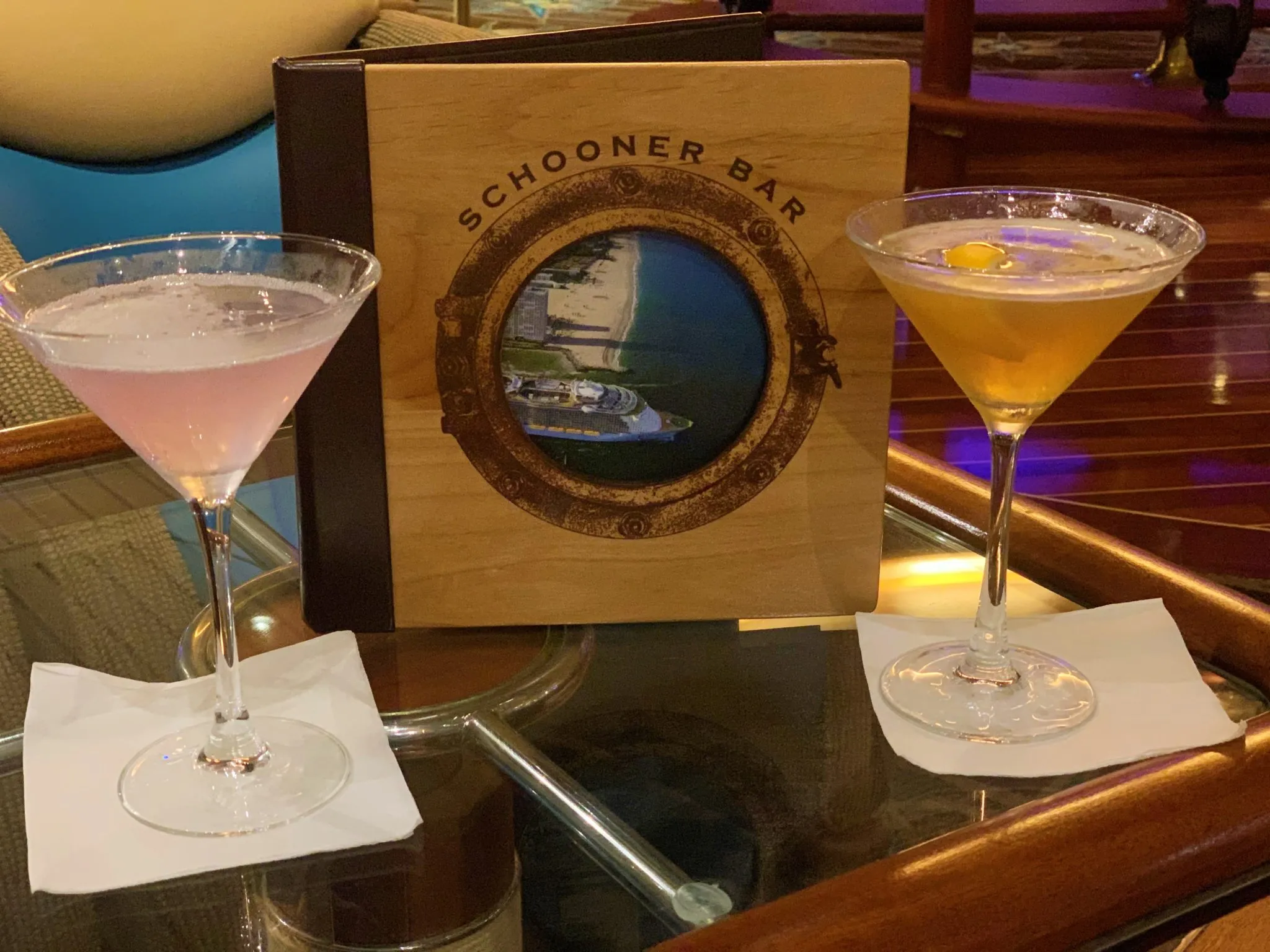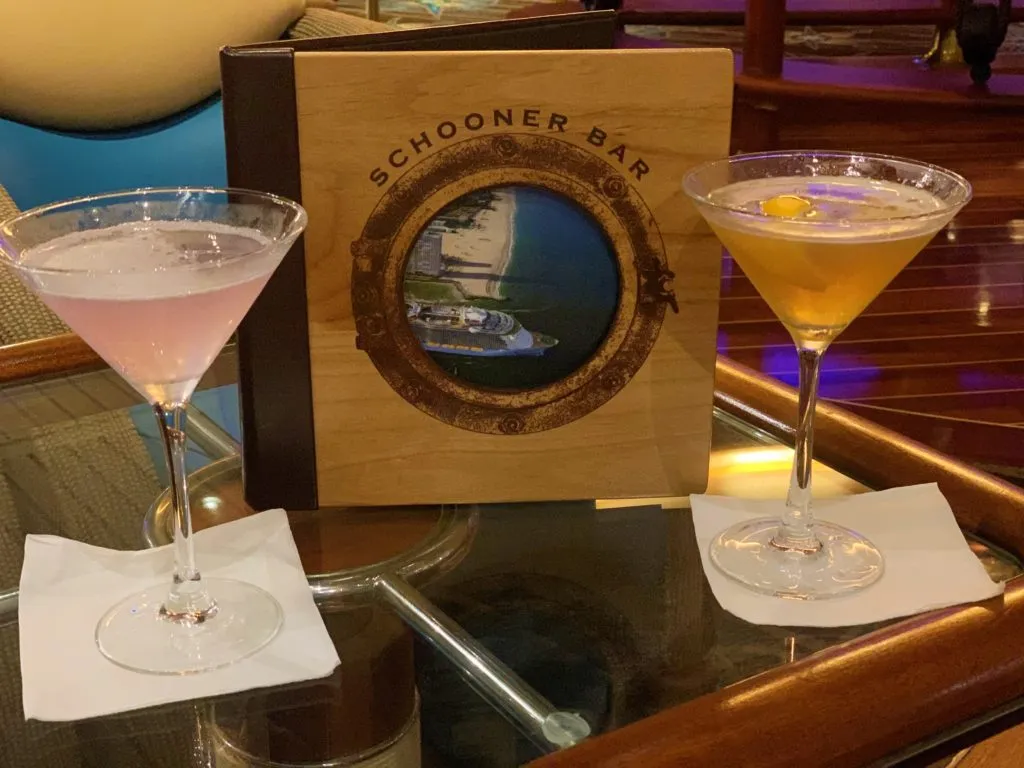 Whether or not you should purchase one for your next vacation is an individual decision that depends on several factors.
For us, the Royal Caribbean Drink Packages have always been a good deal, making our cruise more hassle free and (usually) saving us some money in the process.
Ultimately, you will need to weigh the pros and cons to determine if one of the Royal Caribbean Drink Packages is right for you.
Exclusive Savings: Get Deals on Royal Caribbean Cruises NOW!
GUIDE TO ROYAL CARIBBEAN DRINK PACKAGES!
Ultimate Guide to Royal Caribbean Drink Packages (2023)
Royal Caribbean Drink Package Basics
There are a few basic things you need to know about the Royal Caribbean drink packages before we dive into the details of each option.
First, each drink package is priced per day, per person and must be purchased for the entire duration of the cruise.
Additionally, there will be an 18% service charge added to the total price at the time of purchase.
Beverage packages are non-refundable and non-transferable.
Beverage packages are available on most 2+ day sailings regardless of itinerary except for 2 or 3-day sailings from Southampton, England.
The packages cover beverages purchased at onboard restaurants, bars, and lounges.
Happily, they also work on the cruise line's two private islands, Perfect Day at CocoCay and Labadee, Haiti.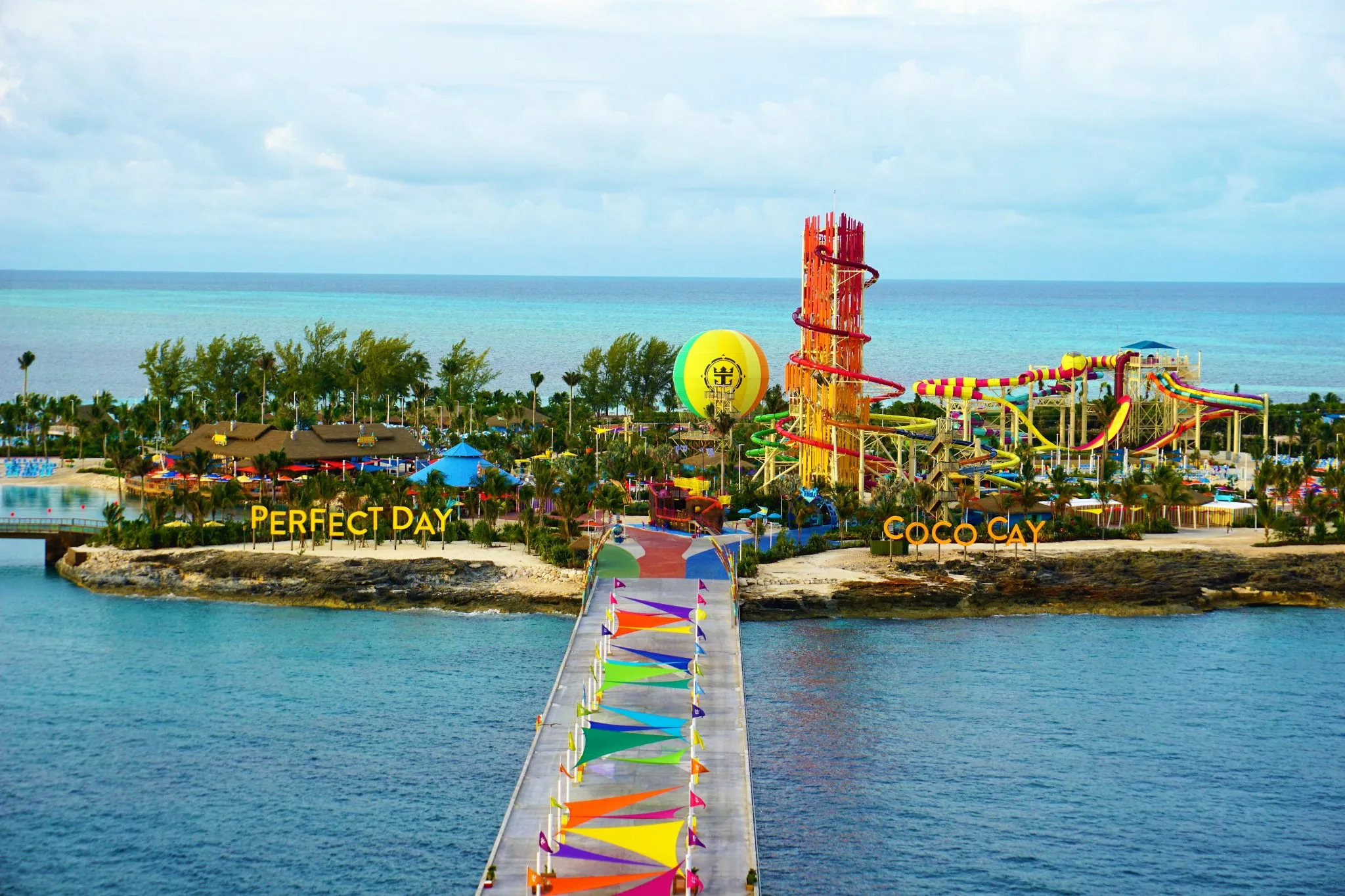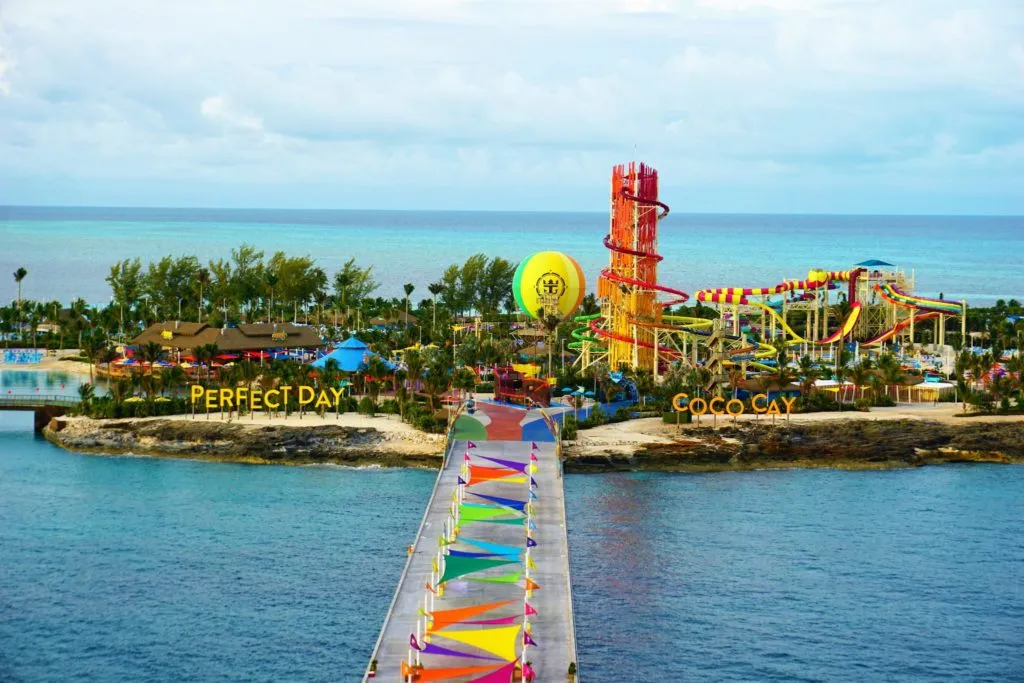 What are the free drinks on Royal Caribbean?
Complimentary beverages on Royal Caribbean include select drinks like iced tea, lemonade, filtered water, some juices, hot chocolate, coffee, and tea.
These free drinks are available in the Windjammer buffet and while dining in the main dining rooms.
While these items are complimentary, soda, bottled water, specialty coffee, and alcoholic beverages will cost extra money.
How do you purchase a Royal Caribbean drink package?
You can purchase the Royal Caribbean drink package pre-cruise using the online Cruise Planner. Or, you can purchase once onboard during the first day (or two) of your cruise. However, you will usually save money by purchasing pre-cruise.
You can purchase a drink package up until 72 hours prior to your sail date. You might also be able to score some savings by bundling a drink package with a WiFi package.
Of note, if you purchase a Royal Caribbean drink package and subsequently find a cheaper rate, you can always cancel and re-book prior to your sailing.
Is it mandatory to buy a drink package on Royal Caribbean?
Of course, it is never mandatory to buy a drink package. The Royal Caribbean drink packages are add-ons to your cruise vacation. However, there is no sharing of the package or using your package to order drinks for other cruisers.
So, if one guest in the stateroom wishes to purchase the Royal Caribbean drink package, then all guests of legal drinking age in the stateroom do have to purchase the alcoholic drink package as well.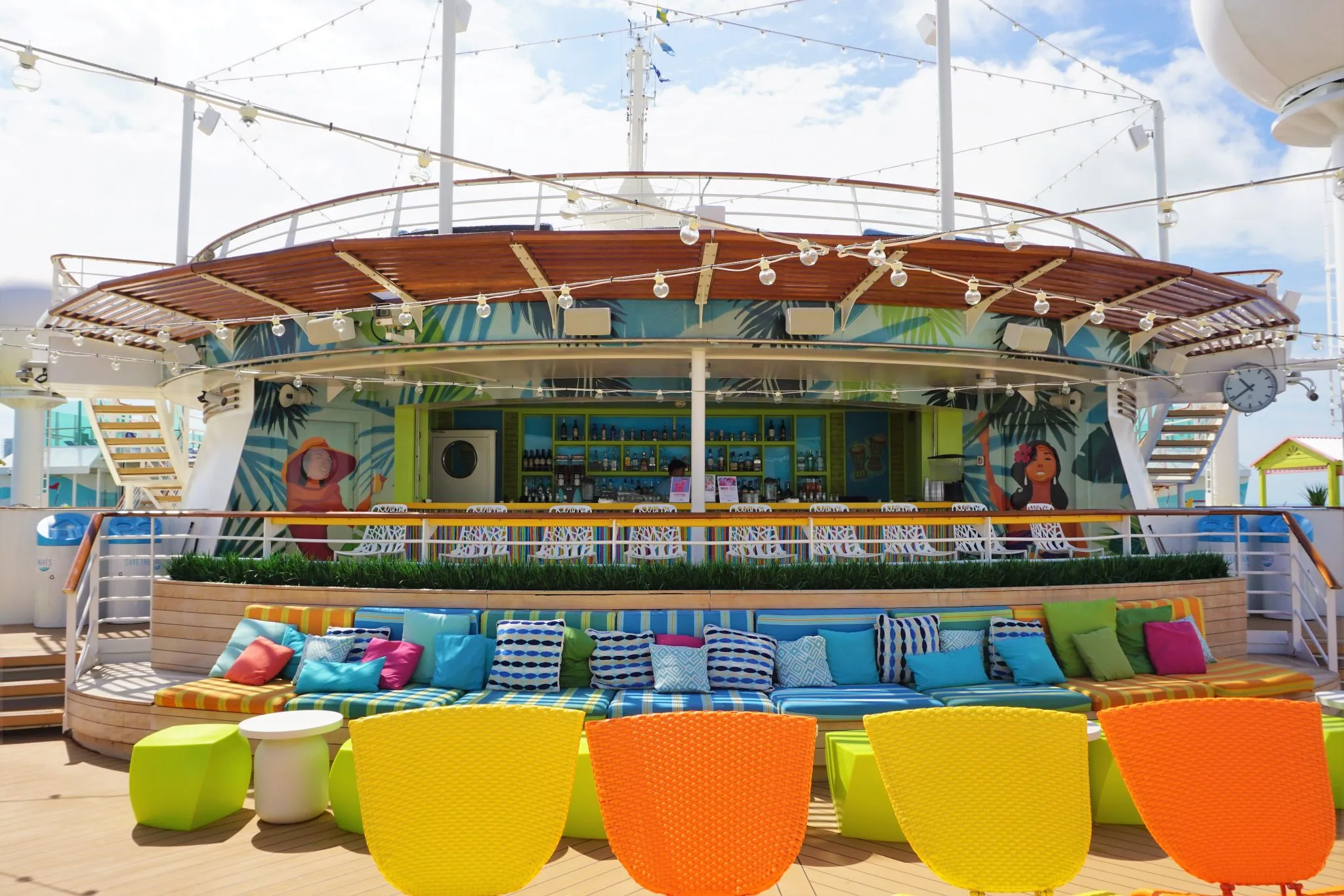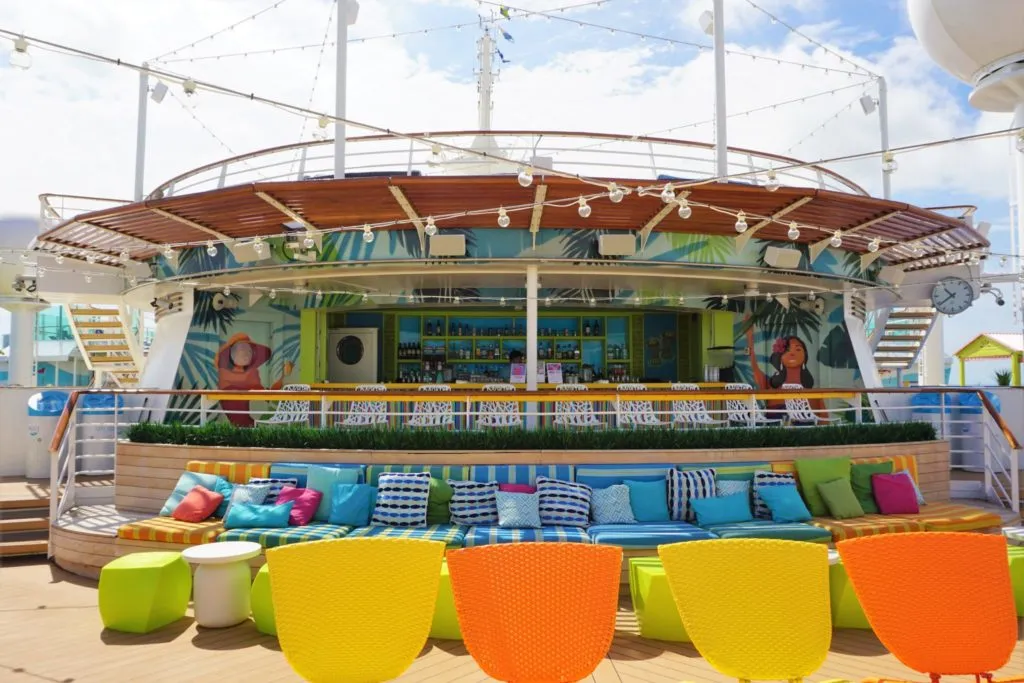 What are the Royal Caribbean drink packages?
Royal Caribbean offers three drink packages. There is the alcoholic drink package, also known as the Deluxe Beverage Package. There are also two non-alcoholic drink packages, the Royal Refreshment Drink Package and the Classic Soda Package.
For all the coffee lovers, there is also the Café Select coffee card.
How many drinks can you get a day with a Royal Caribbean drink package?
The Royal Caribbean Drink packages are "unlimited" for the duration of the cruise, unlike Carnival Cruise Line which limits guests to 15 drinks.
However, you need to consume responsibly as the company has the right to deny service if you are intoxicated.
Further, you can only order one drink at a time, whether it is alcoholic or non-alcoholic. In addition, you must show your SeaPass card every time you order a beverage. There will be a notation on your SeaPass card indicating that you have purchased the package.
Related Post: Everything Included on Royal Caribbean
How much does a Royal Caribbean drink package cost?
Royal Caribbean drink packages have dynamic pricing. This means that the price will vary based on ship, time of year, and itinerary. Historically, the onboard price of the Deluxe Beverage Package ranges from $63 to $89 a day (plus gratuity).
However, prices seem to have increased recently, with an upcoming cruise quoting a sale price of $83.99 and an onboard price of $105!
Prices for the non-alcoholic drink packages are obviously much cheaper.
Royal Refreshment Drink Package: $29-38 per person, per day
Classic Soda Package: $12.99-$15 per person, per day
Café Select Coffee Card: $31 for 15 drinks
How do you get the best deal on a Royal Caribbean drink package?
Typically, you can purchase a drink package pre-cruise using the online cruise planner for cheaper than onboard prices.
From time to time, Royal Caribbean may run sales on drink packages. So, it's always a good idea to keep an eye on your Cruise Planner and your email for any such promotions. The discount does vary by ship, itinerary, and time of year.
What Do the Royal Caribbean Drink Packages Include?
When it comes to the Royal Caribbean drink packages, cruisers can select from a number of alcoholic and non-alcoholic options. Below, we detail what is included in the drink packages on Royal Caribbean.
Royal Caribbean Deluxe Drink Package
Royal Caribbean offers only one alcoholic drink package, known as the Deluxe Drink Package.
So, many cruisers refer to this as the unlimited drink package, as it includes essentially all alcoholic and non-alcoholic drinks.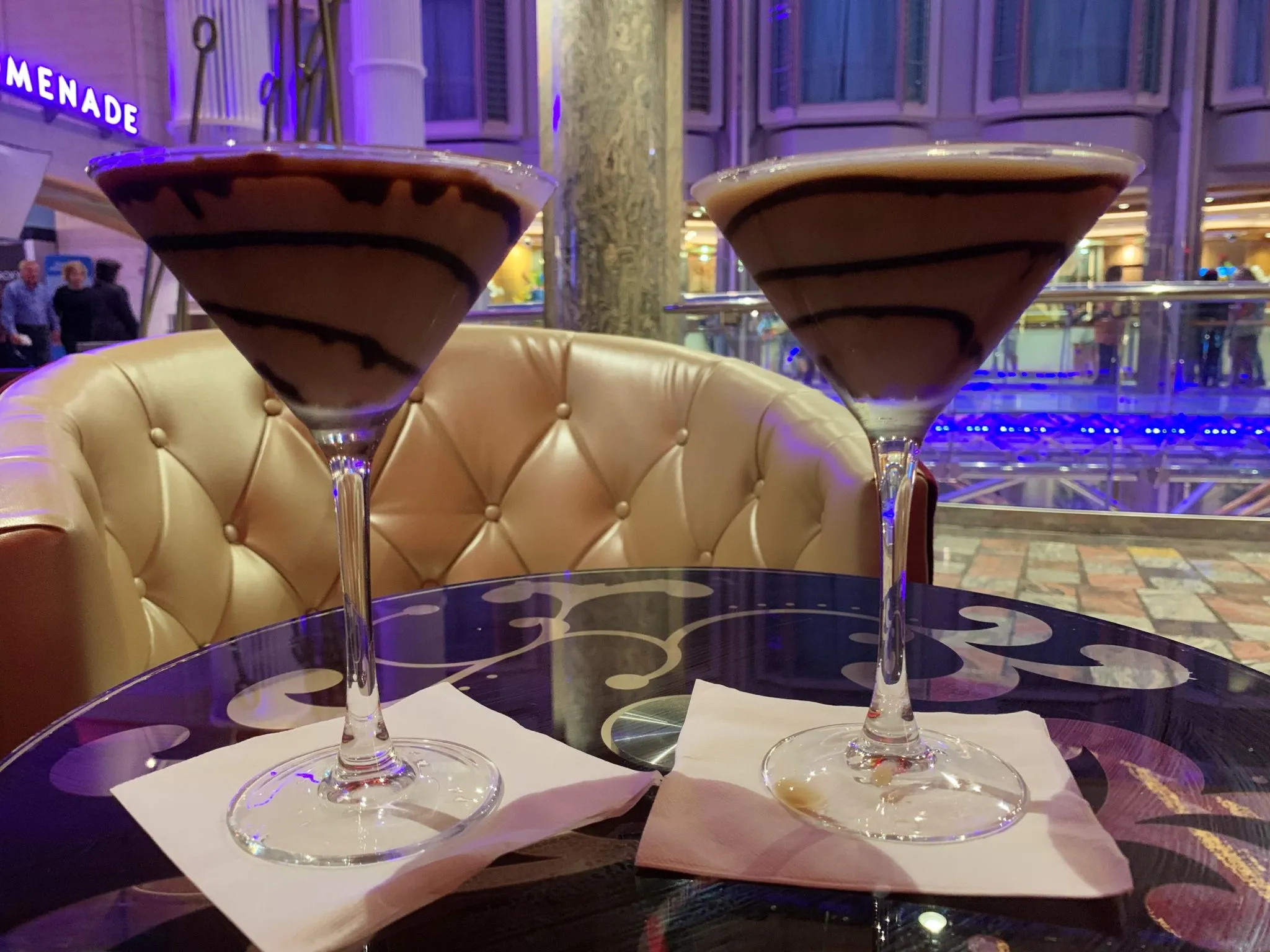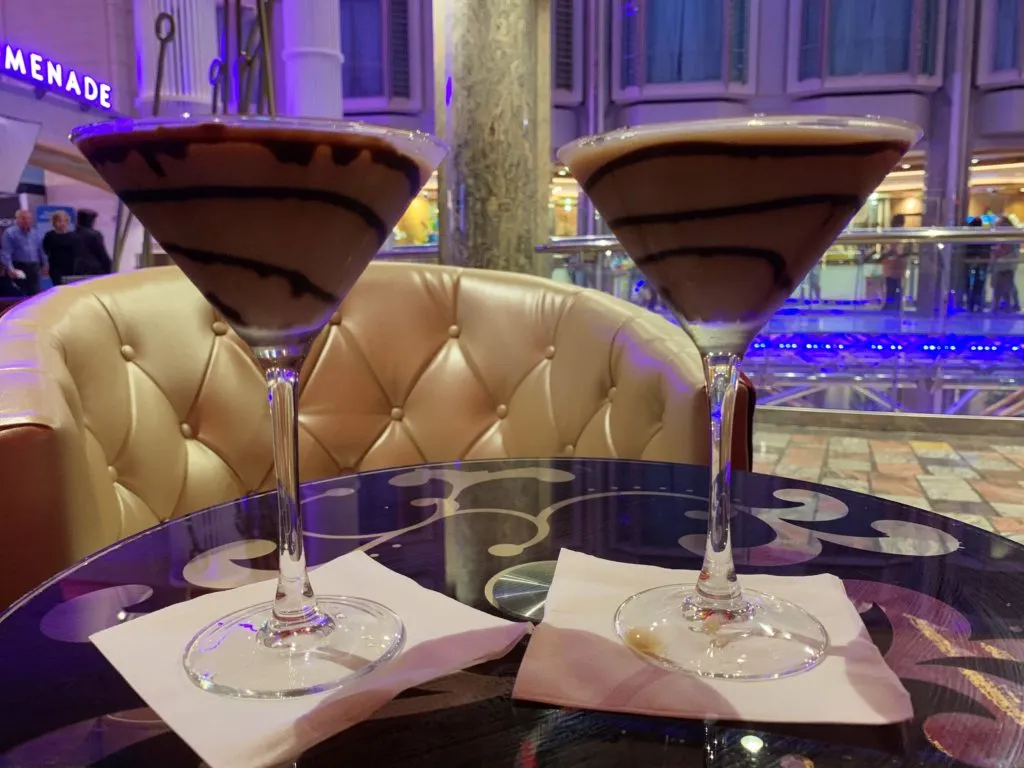 This plan covers all alcoholic beverages, including beer, wine by the glass, and cocktails up to $14. This allotment covers basically all 16 oz beers and a decent selection of red and white wines at the onboard restaurants and bars.
Further, the package also includes most liquor and premium spirits. Brands such as Grey Goose, Tito's Vodka, Patron, Johnny Walker Black Label, and Dewar's 12 scotch are all included, as are Premium and Classic cocktails.
If a drink costs more than the maximum dollar amount, guests will only pay the difference (+18% gratuity on the difference).
While this package does include a lot, some drinks are excluded.
Room service and minibar items are not included. Drinks in souvenir glasses, specialty beers, and super premium category beverages are also excluded. Further, all beverages served inside licensed Starbucks stores are not included.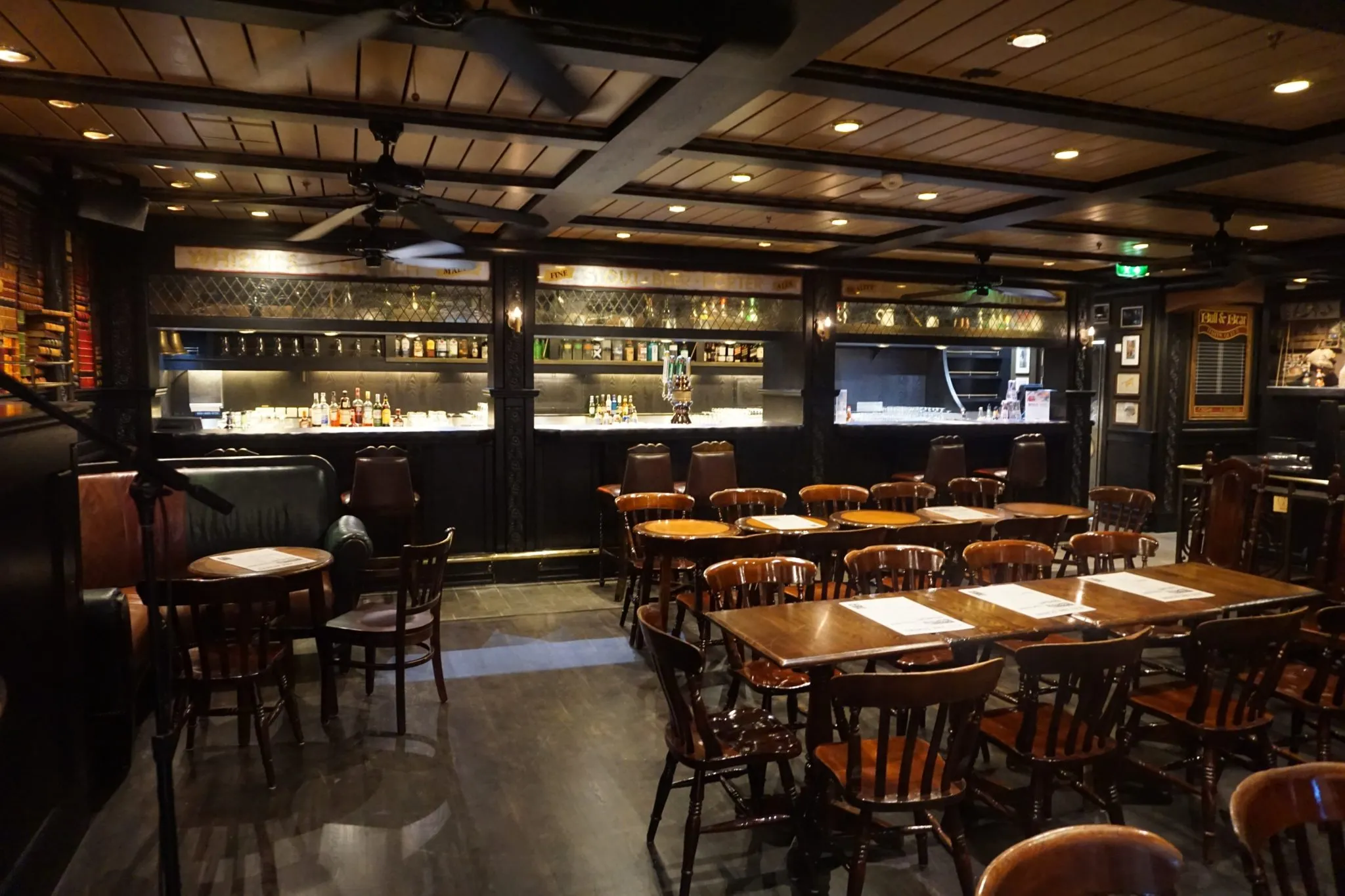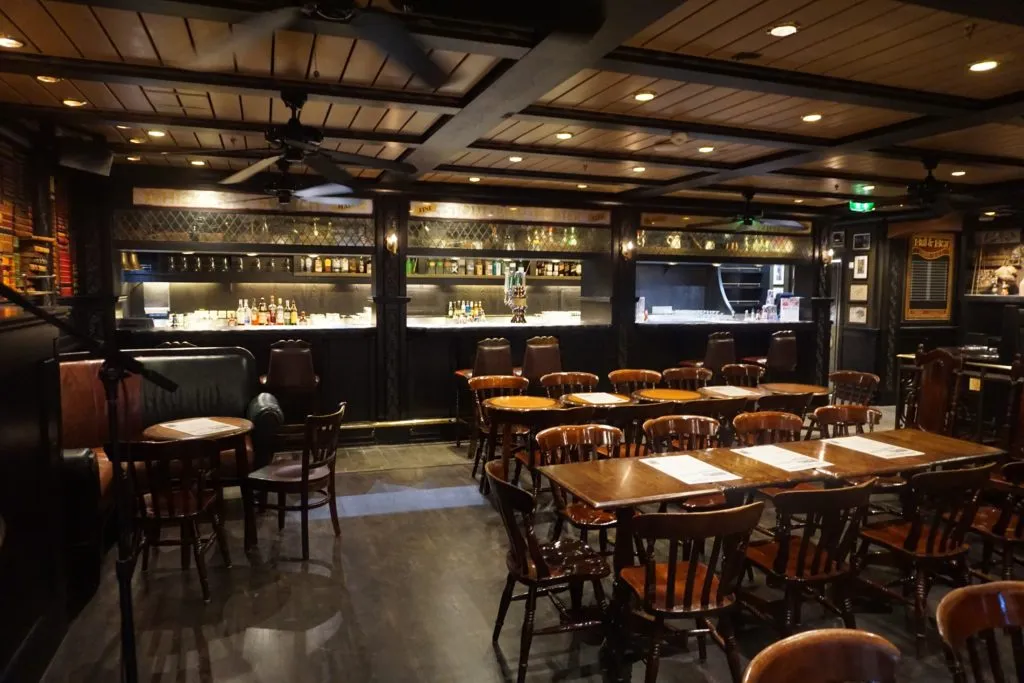 Royal Caribbean Drink Prices:
Cocktails around $10-14
Wine by the glass average price $11
Beer around $7.50
Of note, the Royal Caribbean drink prices do vary slightly by class of ship. The Quantum Class and Oasis Class ships usually have higher priced drinks; however, most drinks are still included in the beverage package.
This means you will need to consume on average 6-7 of most drinks a day to "break even". While, beer lovers will have to drink a bit more, around 9-10 drinks a day. Of course, this number of drinks will vary based on the quoted price of the beverage package for your sailing.
You can view our Royal Caribbean bar menus from a recent Wonder of the Seas cruise to determine the pricing of your favorite beverages.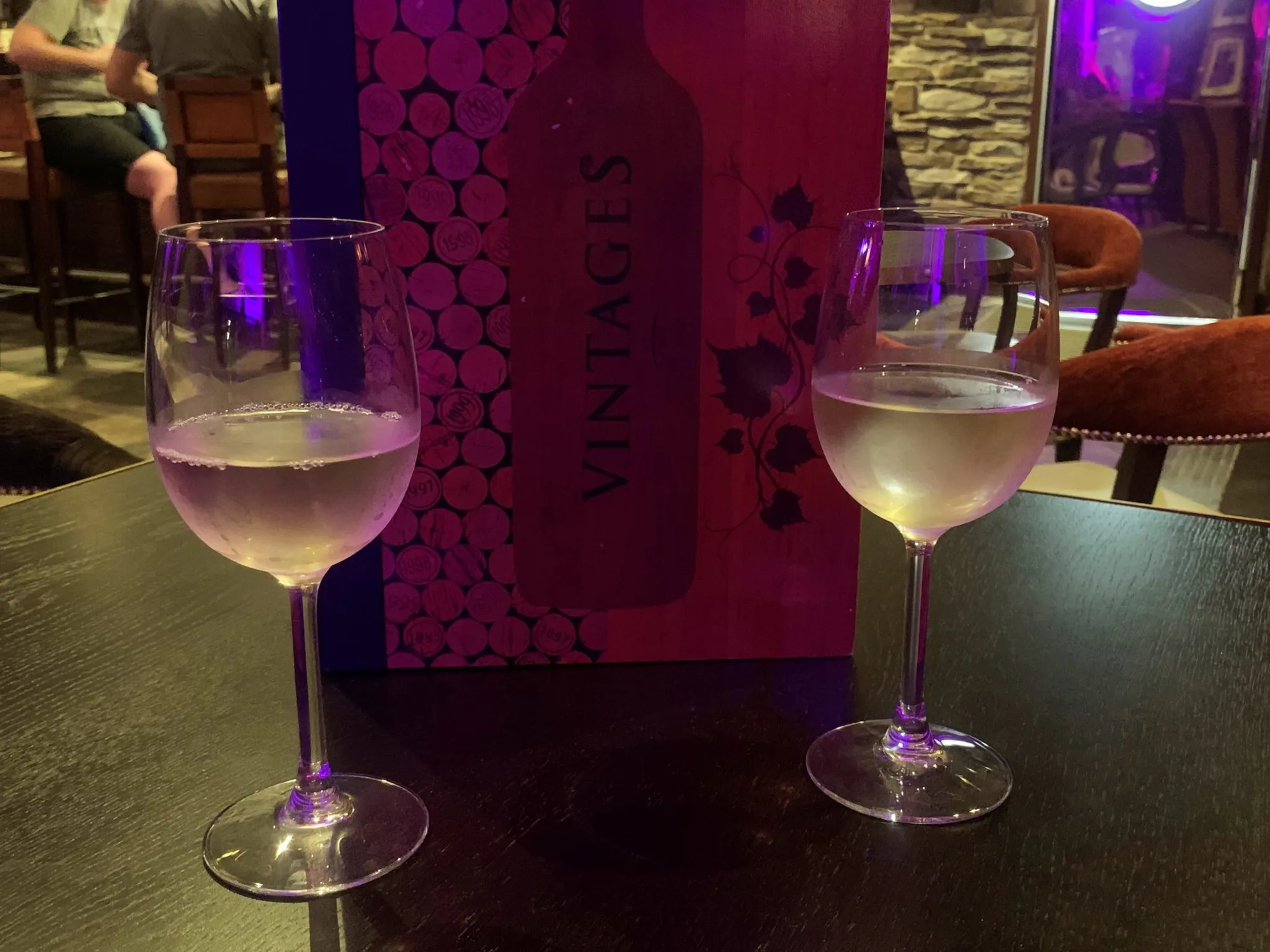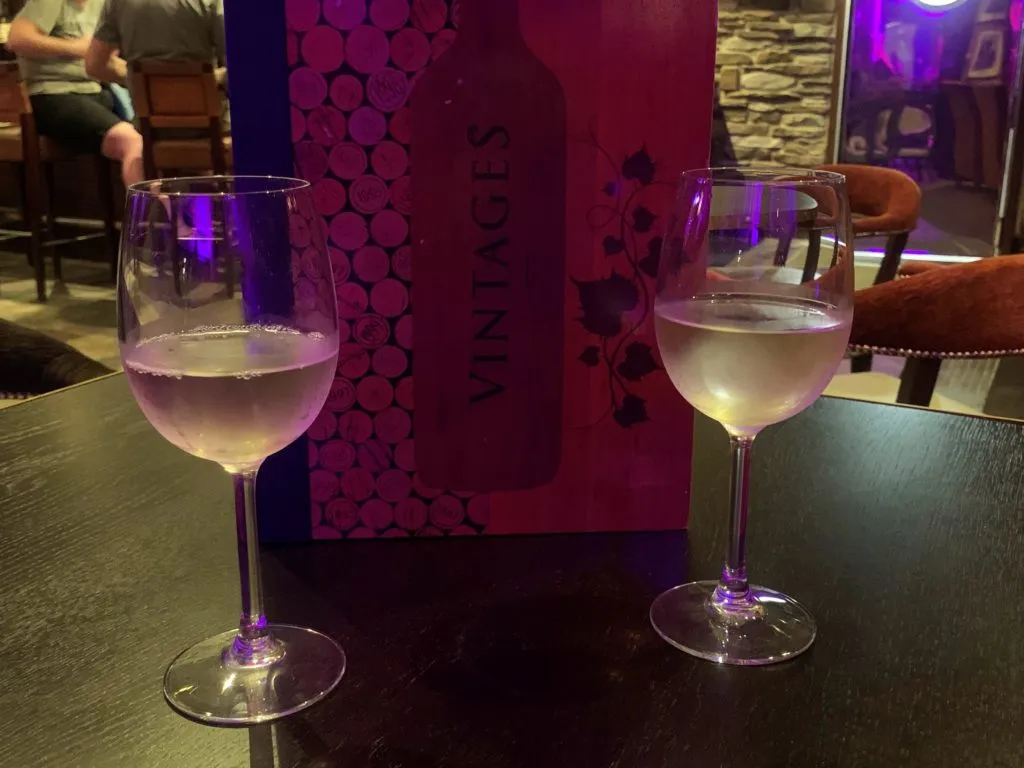 Of course, this does not include any other non-alcoholic beverages that you may get throughout the day that are also part of the package.
The Royal Caribbean Deluxe Drink Package includes fountain soda, Coca-Cola freestyle machines (where available), still and sparkling water, premium coffees and teas, and fresh-squeezed juices as well.
Plus, guests who purchase the Deluxe drink package will receive a 40% discount on bottled wines priced up to $100, and 20% discount on wine prices above $100.
Non-Alcoholic Royal Caribbean Drink Packages
Royal Refreshment Drink Package
If you want more options than just soda in your Royal Caribbean non-alcoholic drink package, then the Royal Refreshment package might be right for you.
The Royal Refreshment package onboard price is $29-38 per person, per day.
This plan gives cruisers unlimited choices of premium coffees and teas, soda (including the souvenir cup), bottled water (both sparkling and still), freshly squeezed orange juice, and non-alcoholic frozen drinks.
Essentially, you can enjoy almost any non-alcoholic beverage on this package, including Johnny Rockets milkshakes. There are only a few exclusions, such as Starbucks from licensed kiosks. Starbucks brewed coffee from other onboard locations ARE included.
While we often get the alcoholic package, we can see how this package would be a good value for those who do not drink alcohol.
With current onboard pricing, it takes about 6-8 non-alcoholic drinks to hit the "break even" point for the Royal Refreshment drink package.
Classic Soda Package
The Classic Soda Package is a popular drink package choice for families. Current onboard pricing for this package is $12.99-$15 (plus gratuity) per person, per day.
This plan includes unlimited soda from the bars and restaurants onboard the ship and at the private islands. However, it does not include cans of soda or soda ordered through room service.
Further, guests who purchase this package will get a souvenir cup. If you happen to lose this cup, you will be charged $9.95 for a replacement.
Many Royal Caribbean ships have Coke Freestyle machines. These freestyle machines dispense over 100 different soda/flavor combinations. So, you can make your own crazy soda concoctions using your souvenir cup.
Of note, guests who do not purchase a drink package will not be able to use the freestyle machines.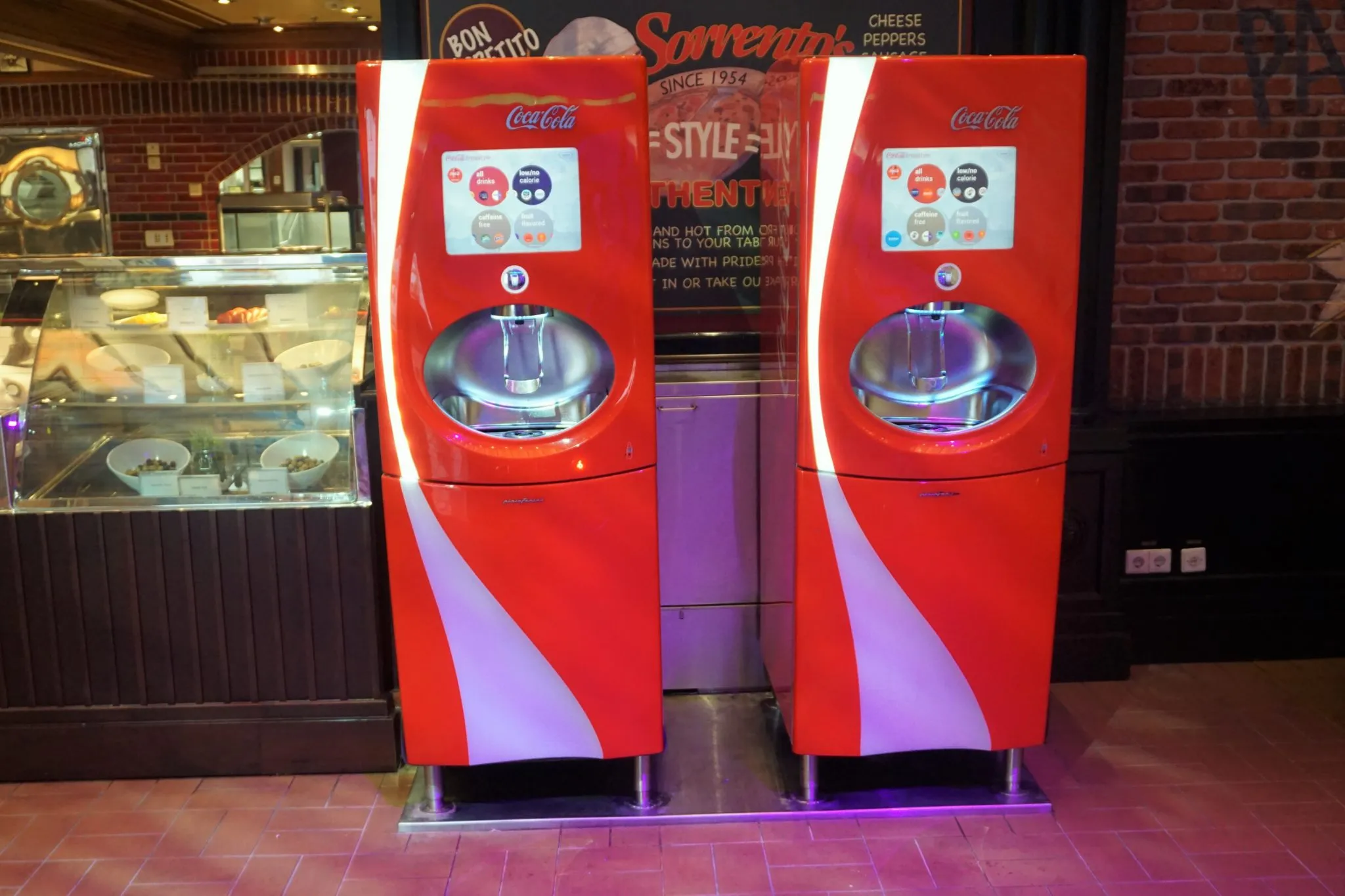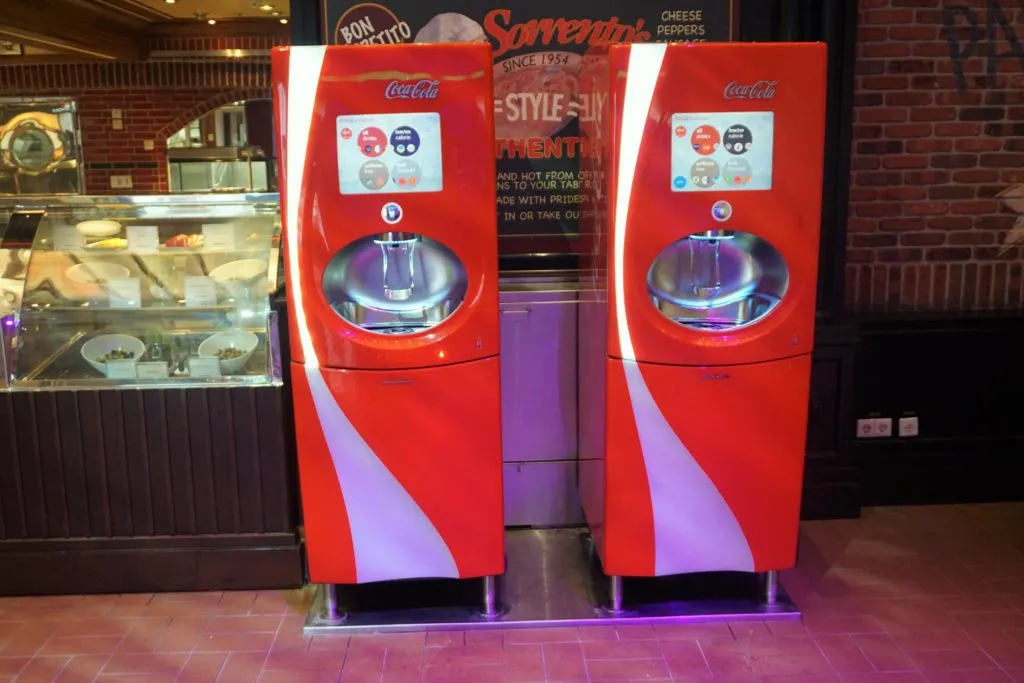 Soda is priced around $3.50, meaning that you will need to drink about 4-5 servings a day to "break even" for this package.
Related Post: Best Cruise Lines for Families
Are Royal Caribbean Drink Packages Worth It?
This brings us back to the original question. Are Royal Caribbean drink packages a good value?
Ultimately, that is a question that only you can answer based on your own drinking habits.
Essentially, the question should be whether you will consume enough to make the purchase "worth it".
Below are the average costs of the different beverages within each category from a recent Royal Caribbean drink menu.
Using this chart, you can do the quick math to see if you would routinely hit the daily "break even" point for the above drink packages based on the current pricing for your particular sailing.
| | |
| --- | --- |
| Category | Price |
| Bottled Water (500 ml) | $3.25 |
| Soda | $3.50 |
| Energy Drinks | $4.00 |
| Specialty Coffees | $4.50 |
| Other Non-Alcoholic Drinks | $7.00 |
| Beers | $7.50 |
| Wine | $11.00 |
| Mixed Drinks | $10.00 |
| Specialty Cocktails | $13.00 |
When compared to competitor brands, Royal Caribbean drink packages are averagely priced, with Carnival being cheaper and NCL being more expensive.
However, a Royal Caribbean drink package does offer convenience, as you never have to worry about the bar tab at the end of the cruise!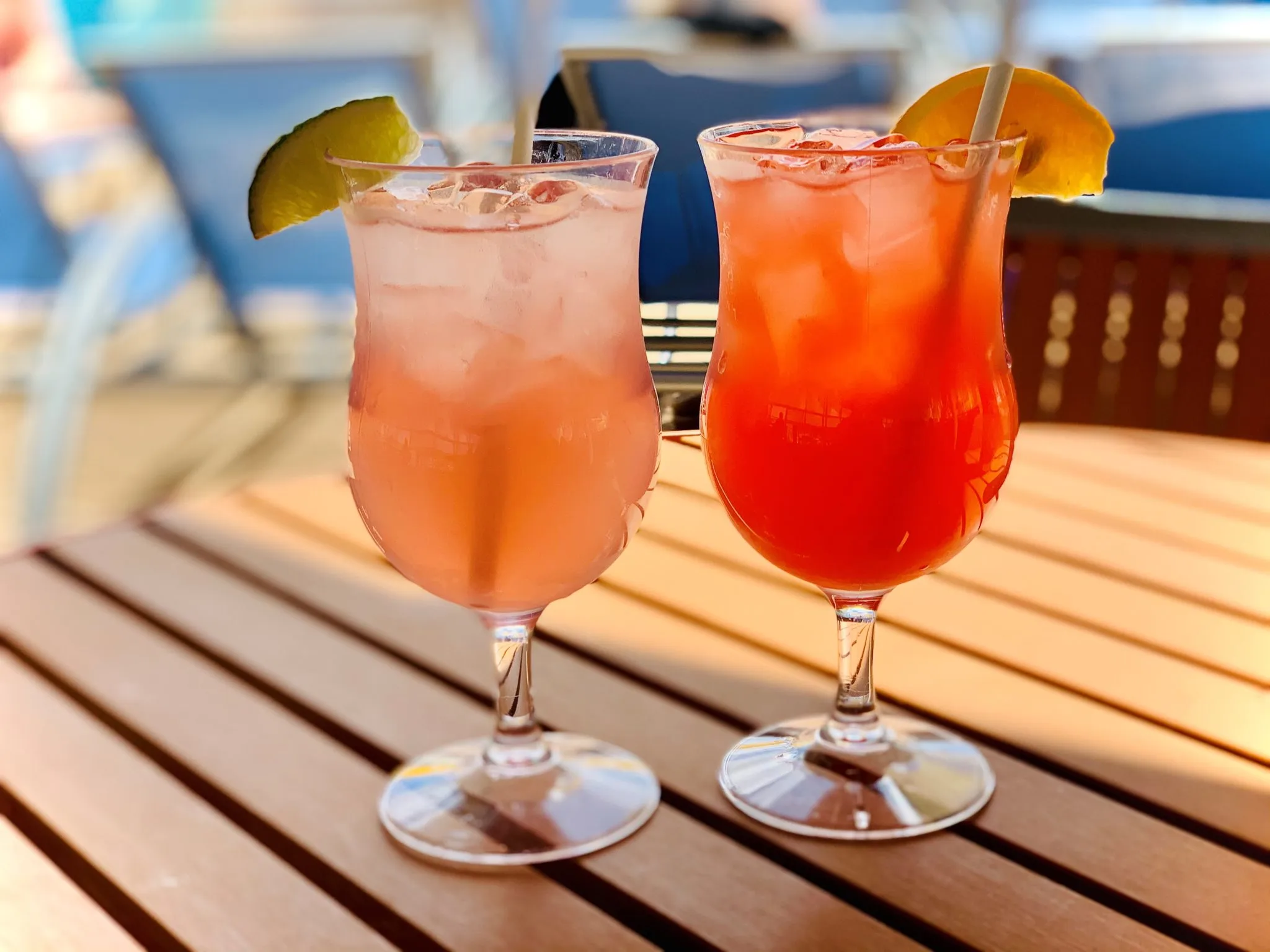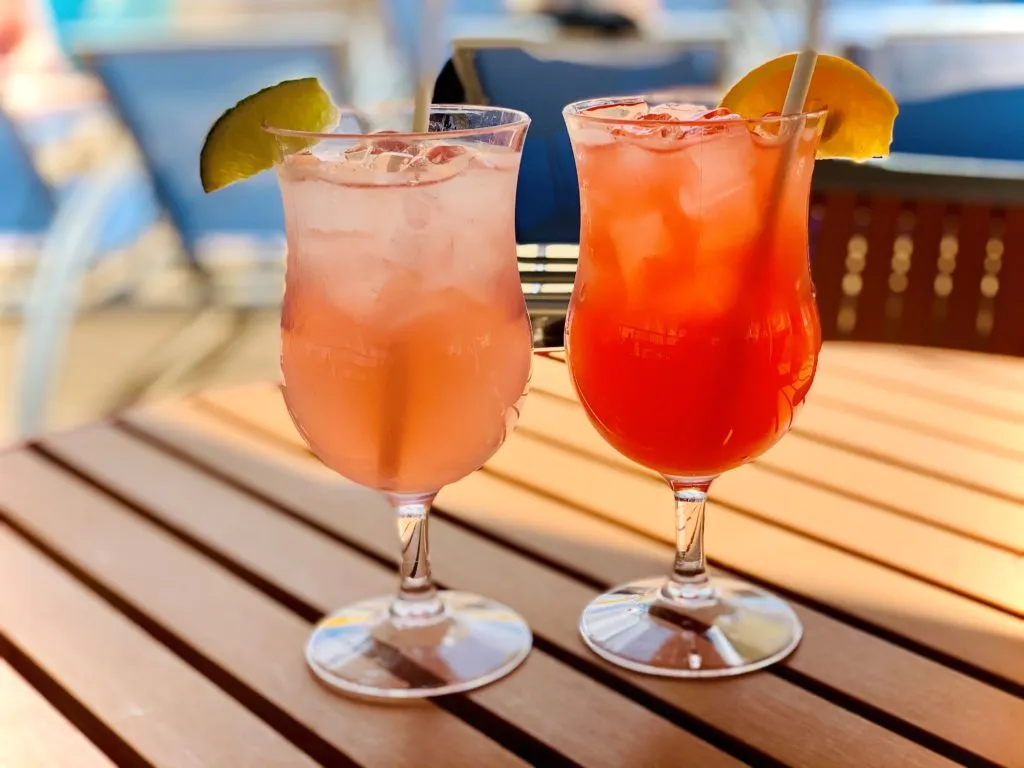 The recently revamped perk for Crown and Anchor members does make the decision to purchase a drink package a bit more difficult for C&A members who are Diamond status and above.
With these new perks, C&A guests can use their drink vouchers for any drink up to $13, any time of day. This is no longer limited to just Happy Hour. Diamond cruisers receive 4 drink vouchers, Diamond Plus 5 vouchers, and Pinnacle 6 vouchers.
Other considerations include the length of the cruise and how many ports of call are on the itinerary.
For instance, will you be able to sustain the same drinking pattern over the course of a 10-day or 14-day cruise? If your cruise is port intensive, will you be on the ship enough to make good use of your Royal Caribbean drink package?
Our Quick Analysis of the Royal Caribbean Deluxe Beverage Package
If we look at our breakdown from one of our cruises (prior to the drink voucher changes), we tracked all beverages consumed, per day, per drink category, to determine the value of getting the drink package.
Over the week, we consumed a total of 140 drinks (combined) for the two of us.
Sixty-four of those drinks (45%) were non-alcoholic- bottled waters and specialty coffees. Therefore, we averaged about 5.5 alcoholic drinks a day, which really is not hard to do if you have a few poolside drinks, dinner cocktails, and then a couple during the shows or nightly entertainment.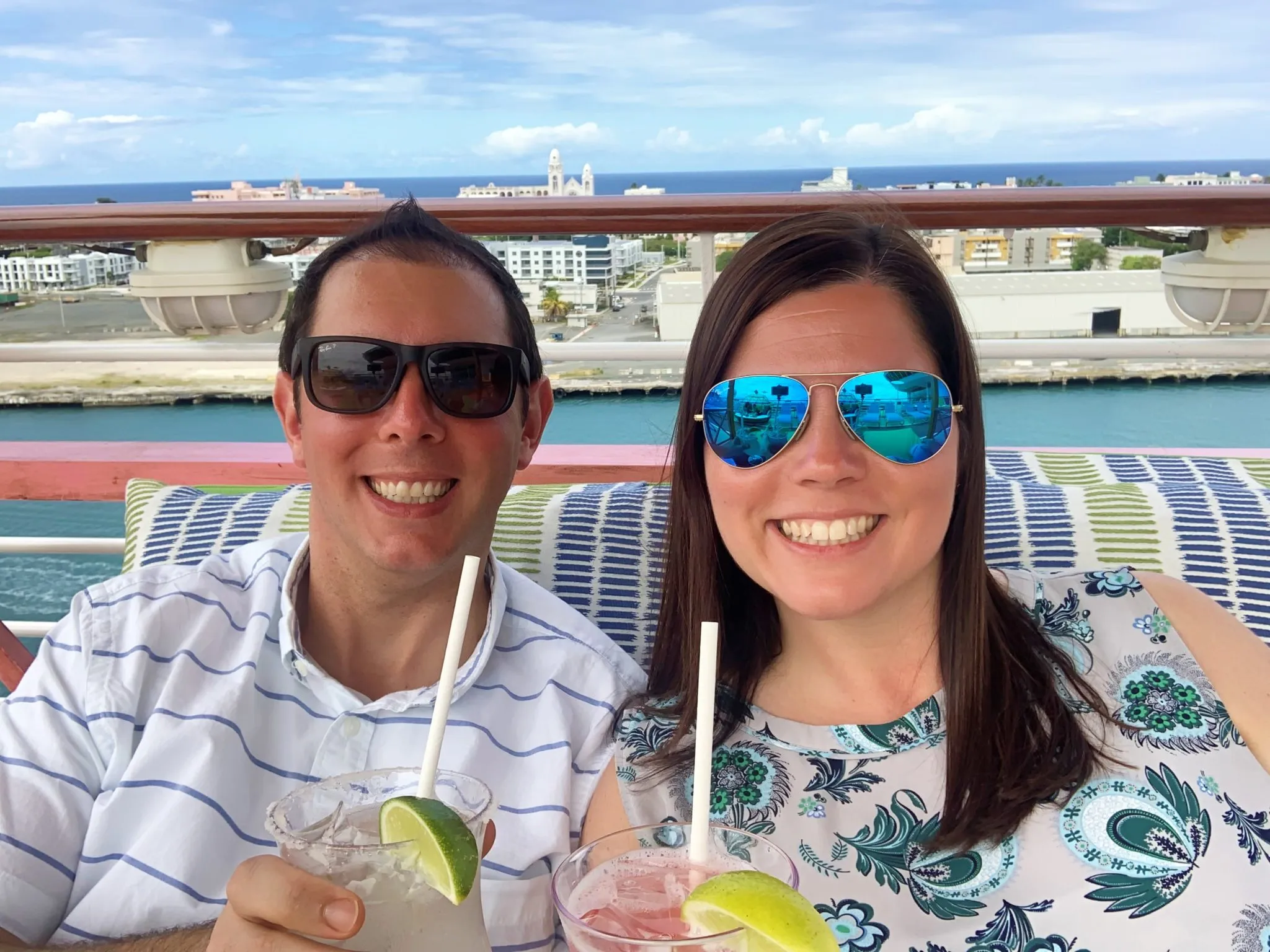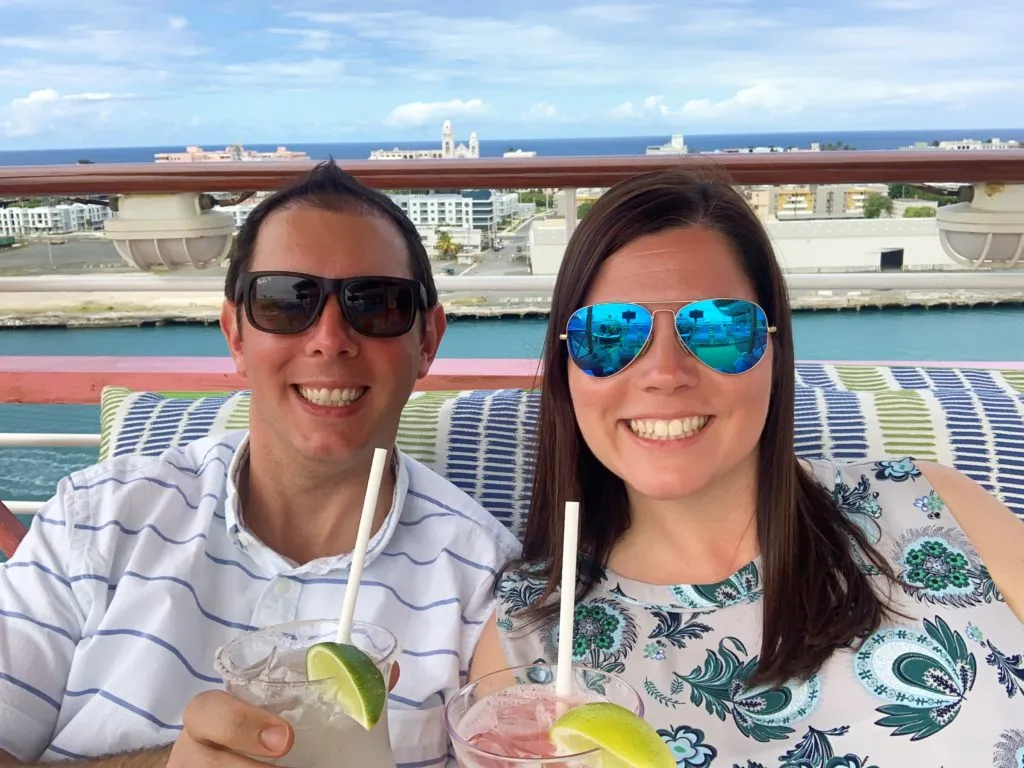 Paying out of pocket for the drinks, the total (with the service charge) would have been $1,211.86.
We purchased the drink package pre-cruise for $48 per person which was advertised as 25% off the onboard price ($792.96). (Of course, the drink package prices do vary. Likewise, the pre-cruise sales and promotions vary as well.)
This meant we saved a total of $418.90 or about 34% by getting the package as opposed to paying a la carte for each drink!
Though, we did purchase a significant amount of bottled water and specialty coffee on the cruise which helped the numbers.
However, the added bonus of the C&A drink vouchers has swung the pendulum for us from always buying a drink package to not purchasing one as of late. Instead, we have opted to purchase a case of water for our room and a Café Select Coffee card.
Even if we purchase an additional alcoholic drink or two each (above our 4 free drinks), we are still saving a considerable amount of money by not purchasing a Royal Caribbean drink package!
Comments
Have you purchased one of the Royal Caribbean drink packages on a cruise? Do you think the Deluxe beverage package is a good value? Drop us an anchor below to share your experiences with drink packages on a cruise.