During our recent cruise on Holland America Line in Alaska, we booked the popular Tracy Arm Fjord and Glacier Explorer shore excursion during our stop in Juneau. Did this popular activity live up to the hype? Find out in our latest shore excursion review.
Tracy Arm Fjord and Glacier Explorer Excursion Review
Booking the Tracy Arm Fjord and Glacier Explorer Excursion
There are many fun and exciting shore excursions in Juneau, Alaska. From visiting the Mendenhall Glacier, to whale watching, to dining at the popular Tracy's Crab Shack, we have been lucky enough to experience them all on previous cruises to Alaska.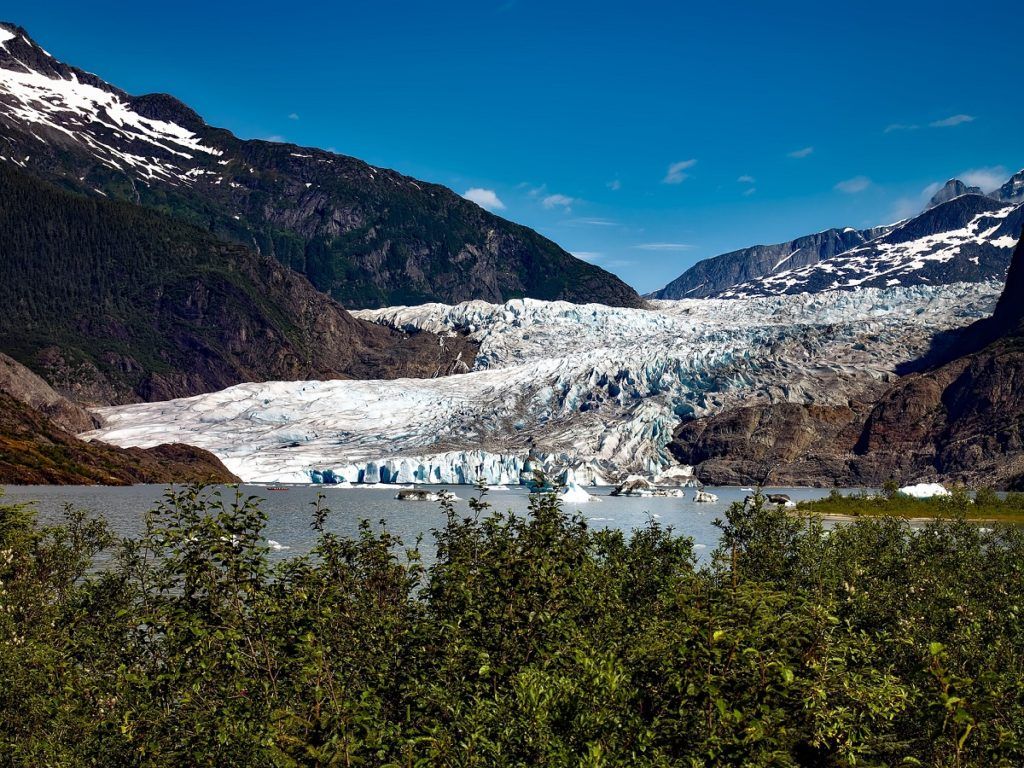 This time around, we hoped to test out the popular Tracy Arm Fjord and Glacier Explorer excursion offered by most cruise lines. Unfortunately, the tour was already sold out on our cruise. So, we settled on a day in downtown Juneau with a ride on the Mount Roberts Tramway.
Without wanting to get our hopes up too much, we did also add our names to Holland America's waitlist for this excursion. As luck would have it, we learned the day before that slots had opened up for the tour. So, we immediately swapped out our shore excursions.
While the tour company offers both one way and roundtrip excursions, the one offered through Holland America's shore excursions was the roundtrip tour. This excursion was listed as approximately 7 hours for the cost of $259.95 per person. Yes, Alaska cruise excursions are pricey, but they are well worth it.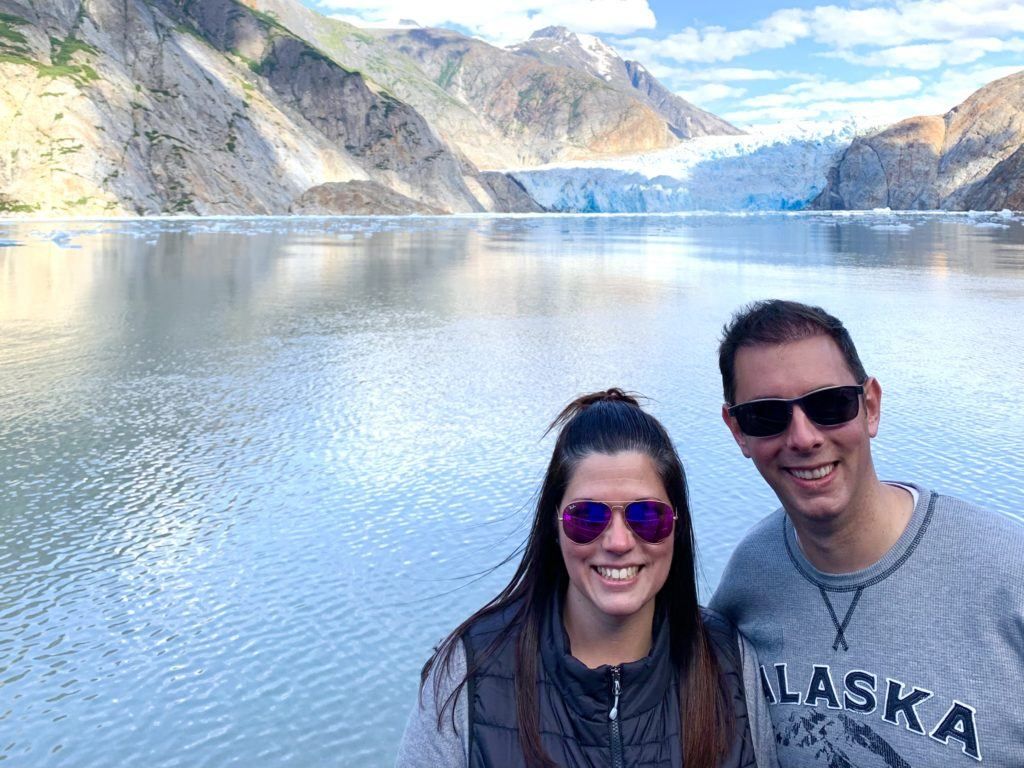 Of note, some cruise lines offer the one way tour. With this tour, the cruise ship actually meets up with the small excursion boat to pick up (or drop off) the passengers. Thus, this tour will be shorter in length.
Getting Ready For Some Sightseeing
We had an afternoon port stop in Juneau, from 1 to 10 pm. Our tour was scheduled to meet outside on the pier shortly after arrival. We were quickly able to find our tour provider and were loaded onto a bus with a quick scan of our virtual tickets.
The bus then drove us literally around the corner to board our sightseeing vessel. Now, we were ready to set off for our 7-hour tour. Luckily, it was close to 70 degrees and sunny.
This Tracy Arm Fjord and Glacier Explorer excursion is provided by Allen Marine Tours. The tour includes travel by a deluxe jetboat out to Tracy Arm Fjord with up-close views of the Sawyer Glacier. There is also a bag lunch provided which consisted of a sandwich, chips, an apple, and a bottle of water.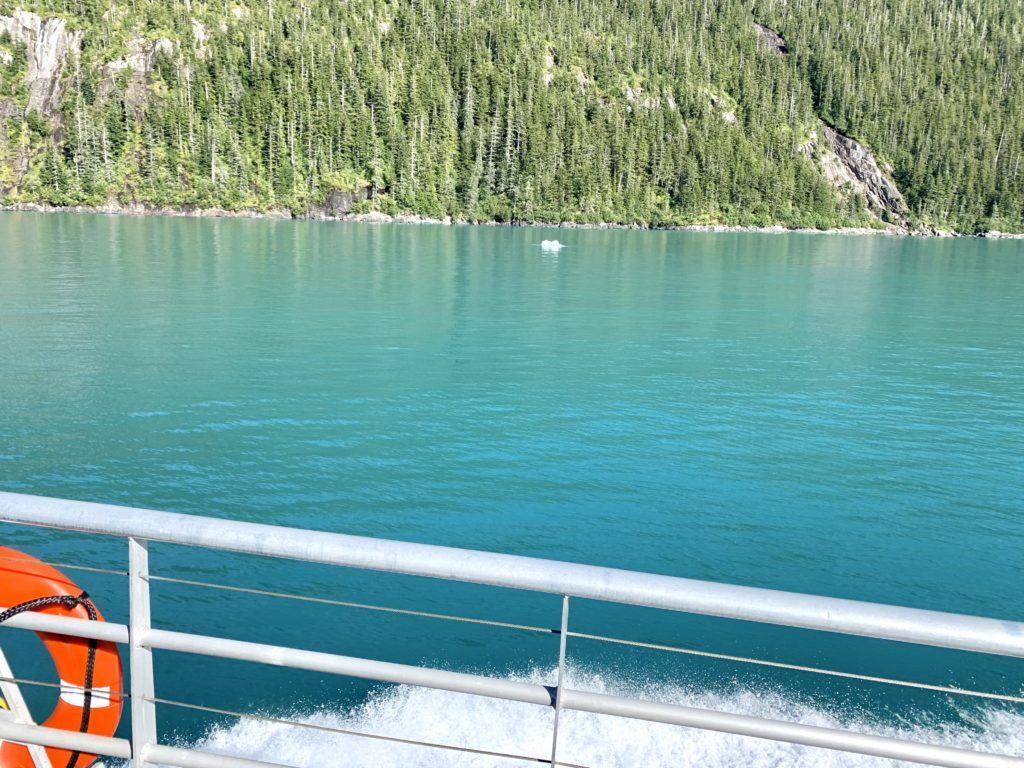 The boat itself has an indoor seating area on the lower level with a restroom and a small galley for concessions. There is also complimentary coffee, hot cocoa, and tea. The top deck consists of a standing outdoor viewing area, which we were free to use following the initial safety briefing.
Of course, you will want to be outside for at least a portion of this tour, so make sure to pack the appropriate layers. It will be significantly colder and windier as you are jetting onwards toward the glacier.
Tracy Arm Fjord is about an hour and 45 minutes by jetboat from Juneau. From there, it is another 45 minutes down to the South Sawyer Glacier.
During our trip out to the Fjord, our naturalist Robert offered intermittent narration, a few jokes, and bar service.  
Related Post: Alaska Cruise Packing Guide
Finally Entering Tracy Arm Fjord En Route to Sawyer Glacier
Finally passing the buoys that marked the entrance to the Fjord, and where glaciers used to reside until the 1800s, this is where the real fun began.
Once inside the fjord, the granite mountainsides, carved by centuries of glacial activity, glowed in the basking sunlight. We also had some wildlife sightings, from sea lions soaking up rays to mountain goats darting the hillside.
Passing waterfalls and other scenic landscapes, our Captain would periodically slow down to allow us to capture it all.
However, it was about three hours into the trip when we finally got our first glimpse of the South Sawyer Glacier face. Maneuvering around spectacular blue icebergs, the Captain did warn us that he could only get as close as the ice would allow. If we could not get close enough, we could head to the north face of the glacier instead.
Luckily, the Captain was able to carefully navigate our vessel within a quarter mile of this majestic natural wonder. At close to a mile wide, with peaks rising up to 800 feet above sea level, we got closer to the Sawyer Glacier than we ever expected.
I guess this is why there was a waiting list for this tour! Pictures and descriptions just don't do the tour justice.
With the favorable sea conditions and warm weather, we stayed for close to an hour admiring this glacial wonder. We were able to take plenty of photos and videos. We also got to see and hear small calving events and appreciate how much the glacier has retreated since our last visit in 2014.
Then, we set off on the long trek back to the ship. This took about 3 hours, making for a very long day. Thankfully, glacier 'ritas were on hand, and the bag lunch served as our dinner for the evening.
Related Post: Alaska Cruise Planning Guide
Recap of the Tracy Arm Fjord and Glacier Explorer Excursion
While this tour is long and rather pricey, we would certainly recommend booking the Tracy Arm Fjord and Glacier Explorer excursion during a visit to Juneau.
The tour company offered a top notch experience with a skilled captain and a knowledgeable naturalist onboard the vessel. The combination of this and the great weather allowed for an unforgettable day visiting the Sawyer Glacier. We were able to get more up close and personal with the glacier than we ever imagined.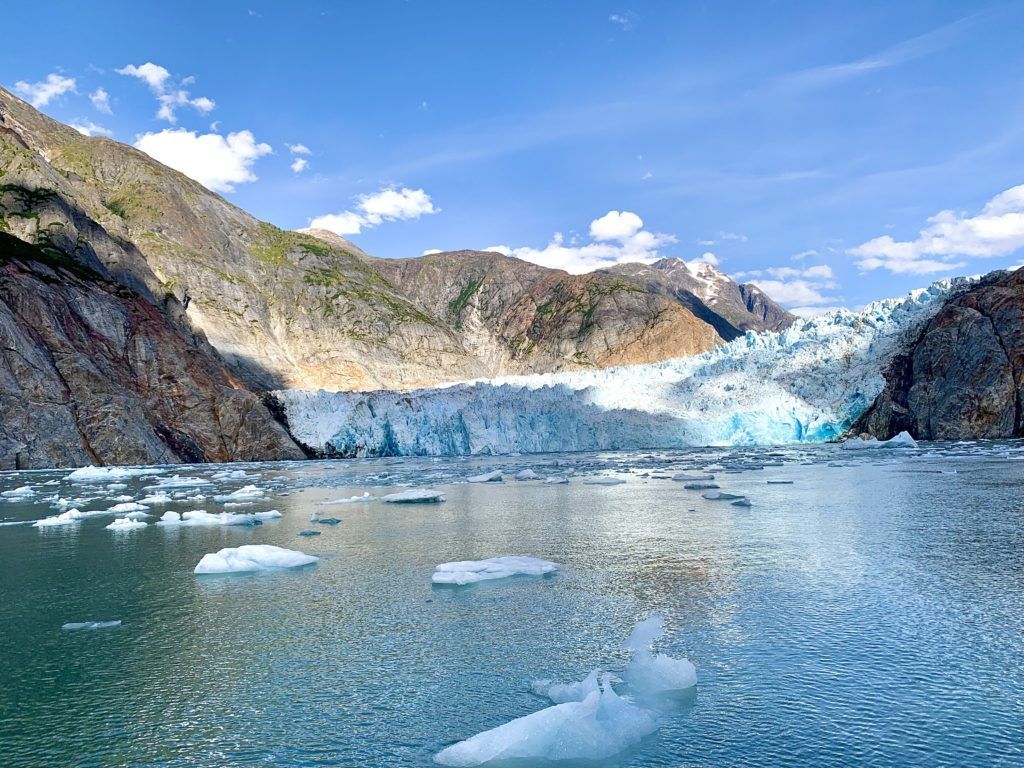 In the event that weather doesn't allow for a visit to Tracy Arm Fjord and the Sawyer Glacier, the tour will be modified to explore Endicott Arm and Dawes Glacier.
Booking this tour through your cruise line is the best option. Given the unpredictability of weather conditions, the tour may run longer like ours did. By booking with the cruise line, you are guaranteed that the ship will wait for you to return.
Comments
Have you experienced the Tracy Arm Fjord and Glacier Explorer excursion? Do you have a review to share with us? Drop us an anchor below to share your favorite cruise activities in Juneau, Alaska.