Are you wondering if you should purchase a Princess Cruises Drink Package? You are not alone. This is a question we get quite often from fellow cruisers. So, we break down all the plans and pricing in this Complete Guide to Princess Cruises Drink Packages to help you decide if one is right for you.
Complete Guide to Princess Cruises Drink Packages
While there are many benefits of buying a beverage package on a cruise, there are also many reasons why cruise ship drink packages can be a waste of money. Whether or not you should purchase one for your next vacation is an individual decision that depends on several factors.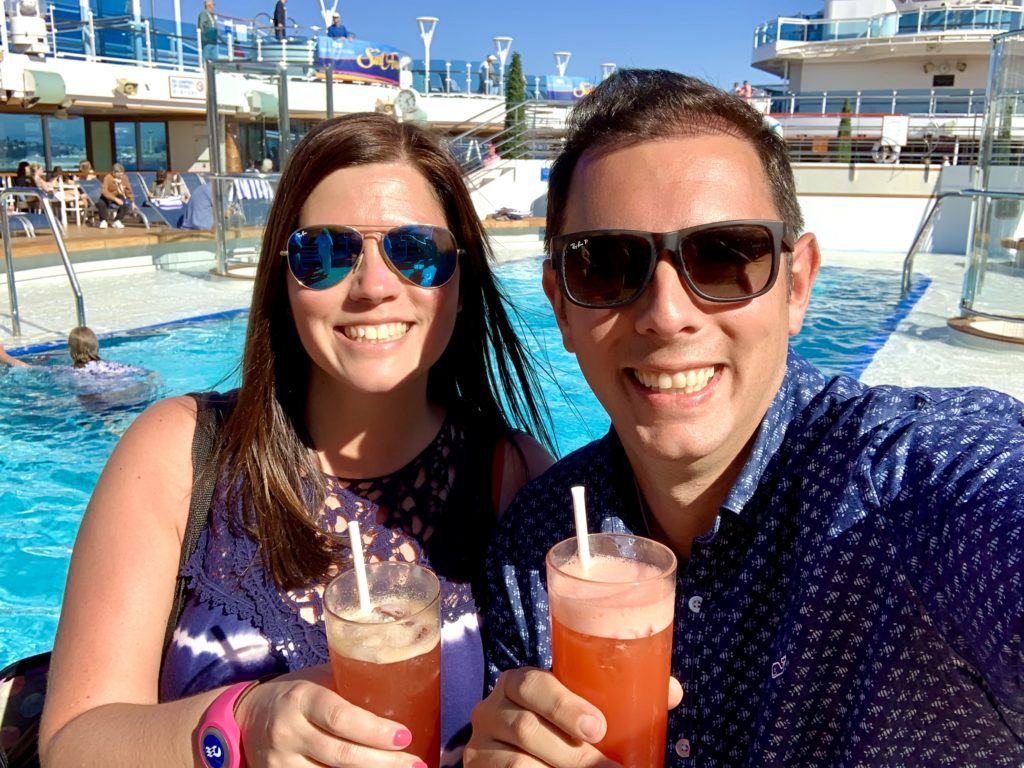 For us, these beverage packages usually save us money. Though, we also just enjoy the added convenience of not worrying about the bill the end of the cruise.
Princess Cruises Drink Package Basics
There are a few basic things you need to know about the Princess Cruises drink packages before we dive into the details of each option.
First, each drink package is priced per day, per person. It must be purchased for the entire duration of the cruise. Further, a service charge of 18% will be added to the total purchase price of a drink package at checkout (excluding Australia itineraries). Additionally, a tax may be added at the time of purchase for certain itineraries or ports of embarkation.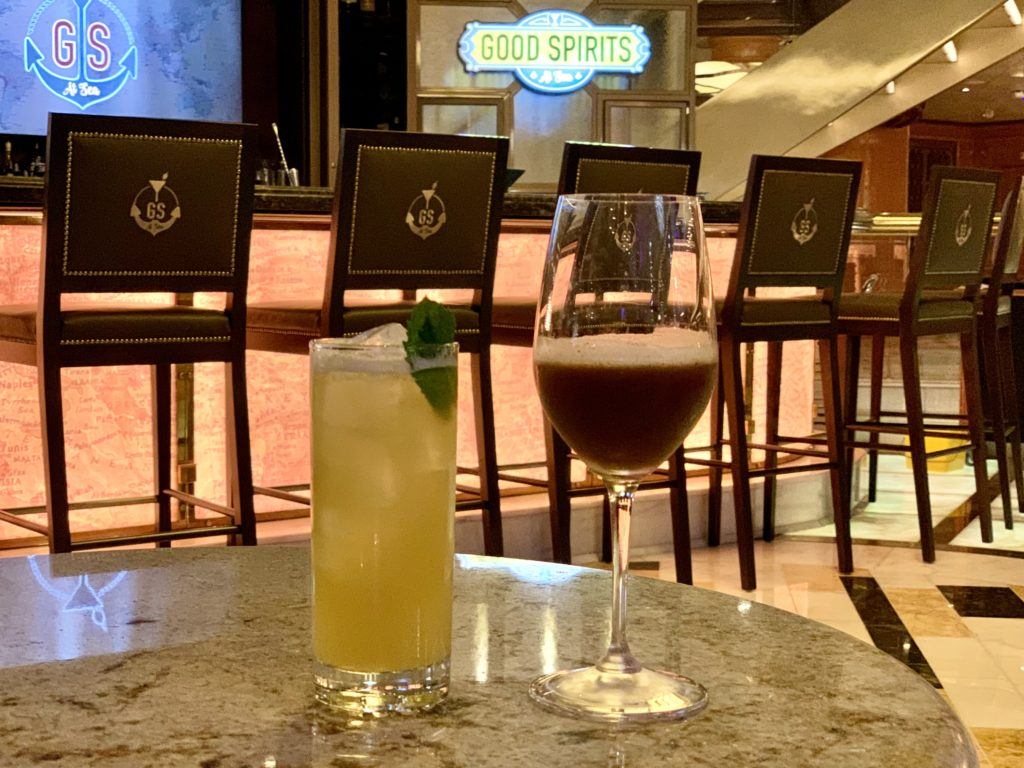 These packages may be purchased online pre-cruise up to four days prior to sailing or once onboard the ship. The package is offered onboard on embarkation day only. Beverage packages are non-refundable and non-transferable within three days of sailing and/or once onboard the ship.
Of course, there is no sharing of the package or using your drink package to order drinks for other cruisers. You are limited to only one beverage per order, alcoholic or non-alcoholic. However, unlike many other cruise lines, all passengers staying in the same stateroom do not have to purchase the Princess Cruises drink package.
The alcoholic drink package is not available on voyages two nights or less (or voyages less than seven nights for Australian itineraries). Further, alcoholic beverages are limited to 15 drinks in a 24 hour period. Non-alcoholic drinks do not have this limitation.
The packages may be used on private islands, at all food and beverage venues, and other areas such as the theater that offer beverage service.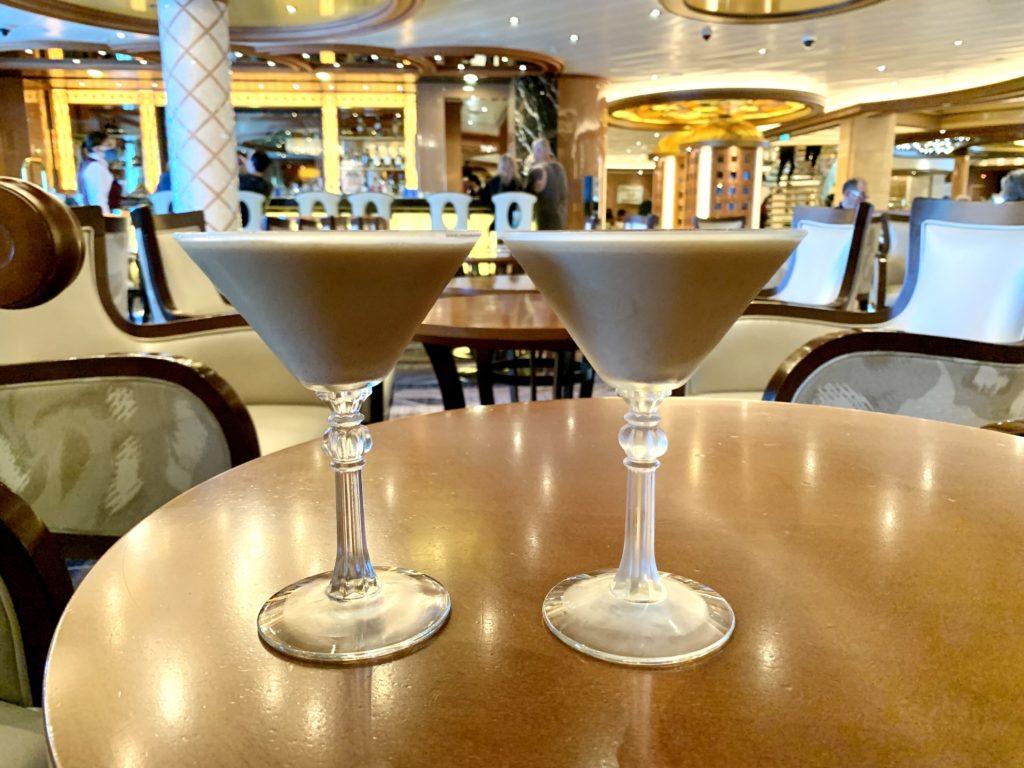 Of note, Princess Cruises does offer a variety of complimentary beverages which do not require the purchase of a drink package. These include juice during breakfast, non-bottled water, iced tea, and brewed coffee.
Princess Cruises Alcoholic Drink Package
Premier Drink Package
The Premier Drink Package is Princess Cruises alcoholic beverage package. This package is priced at $59.99 per day plus 18% service charge (totaling $70.79 per day).
This Princess cruises drink package includes all beer, spirits, wine by the glass, and cocktails $12 and under (or $16 AUD and under for voyages departing from and returning to Australia and New Zealand). If dining at a specialty restaurant, a large bottle of still or sparkling water (one liter) is covered by the package.
As you can see from the bar menus from a recent cruise, this allotment covers most drinks at most bars. If a drink does cost more than the maximum dollar amount, guests will only be charged the difference (+18% gratuity on the difference).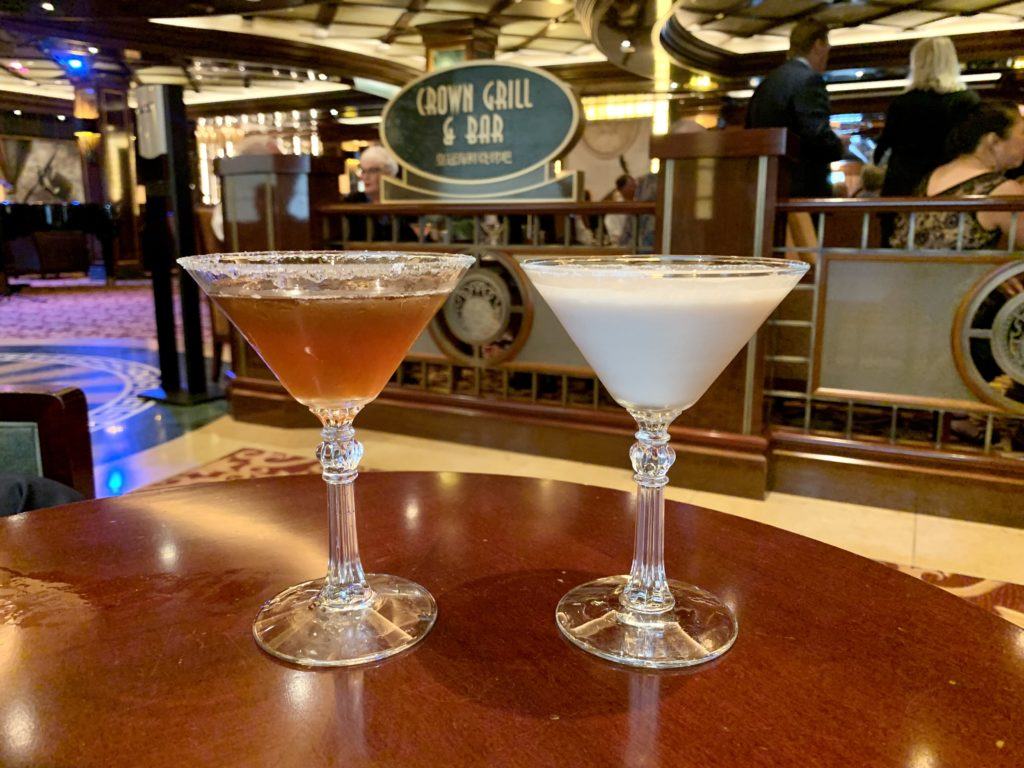 Additionally, the package covers a variety of non-alcoholic beverages. These include bottled water (500 ml only), fountain sodas, and fresh juices. Specialty coffees and teas, milk shakes (if available,) and Red Bull energy drinks are also included.
The Premier Beverage Package also includes discounts on other excluded items. Guests receive a 25% discount on all bottles of wine, one liter bottles of water, canned soda, and bottled juices.
Lastly, the package also includes one souvenir tumbler based on availability.
While this package does include a lot, there are some exclusions. The package does not include bottled spirits or bottled wine, mini-bar or vending machine items, or items offered in onboard shops. Further, the package is not combinable with other Promotions or Onboard Specials. Events such as Wine Tastings, Chef's Table, Buckets of Beer, Buy One Get One type offers, or Specialty Dining cover charges are also excluded.
Related Post: Top Things to Do on Princess Cruises in Alaska
Princess Cruises Non-Alcoholic Drink Packages
Premier Coffee and Soda Package
Princess Cruises Premier Coffee and Soda Package is priced at $19.99 per person, per day plus 18% service charge (totaling $23.59 per day). The package is AUD $29.99 per day which includes a service charge for all Australian based vessels.
The Premier Drink Package includes all specialty or premium coffees and teas, hot chocolate, fountain sodas, and fresh juices. It also includes Frappes at Coffee & Cones, mocktails, smoothies, Red Bull, and Milk Shakes.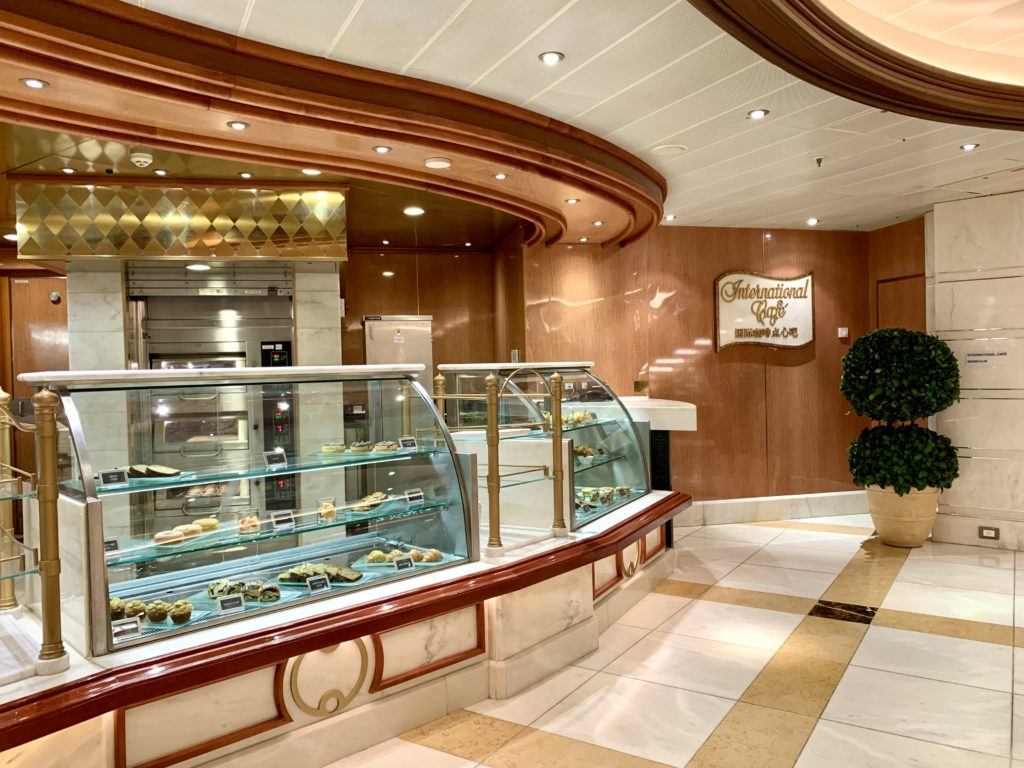 The package provides a 25% discount on bottles of water of any size, canned soda, or bottled juices. Unlike some other cruise lines' non-alcoholic drink packages, bottled water is not included in this package.
Further, it does not include any other bottled or canned items, mini-bar items, or vending machine items (though Coke Freestyle machines are included where available). Of course, the package also excludes all alcoholic items and does not provide a discount for any alcoholic drinks.
Classic Soda Package
The Princess Cruises Classic Soda Package is priced at $9.99 per person, per day plus 18% service charge (totaling $11.79 per day). The package is AUD $15.33 per day which includes a service charge for all Australian based vessels.
This package includes all fountain sodas, fresh juices, mocktails, and smoothies.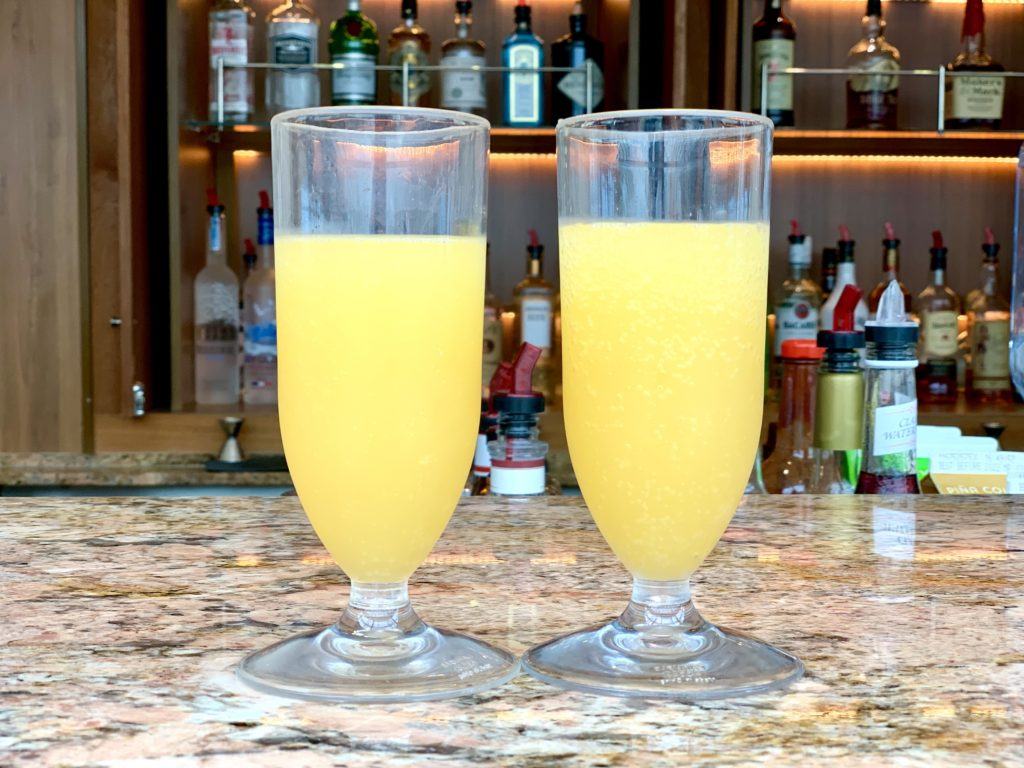 However, the package does not include bottled or canned items, specialty or premium coffees and teas, hot chocolate, ice-cream based drinks, mini-bar items, or alcoholic beverages.
Related Post: Majestic Princess Restaurant Menus
Grounds Coffee Package
Princess Cruises offers a new beverage package coffee for coffee lovers, The Grounds Coffee Package. The package includes the pre-purchase of a specified number of specialty coffees and complimentary brewed coffee and hot chocolate. The numbers do vary by itinerary. This replaces the old specialty coffee punch card.
Thus, pricing for this package will also vary based on your sailing.
The coffee package is valid only on the voyage for which it is purchased. If the maximum number of coffees pre-purchased are not used during the voyage, the remaining value will not be credited. It is also not transferable to a future voyage.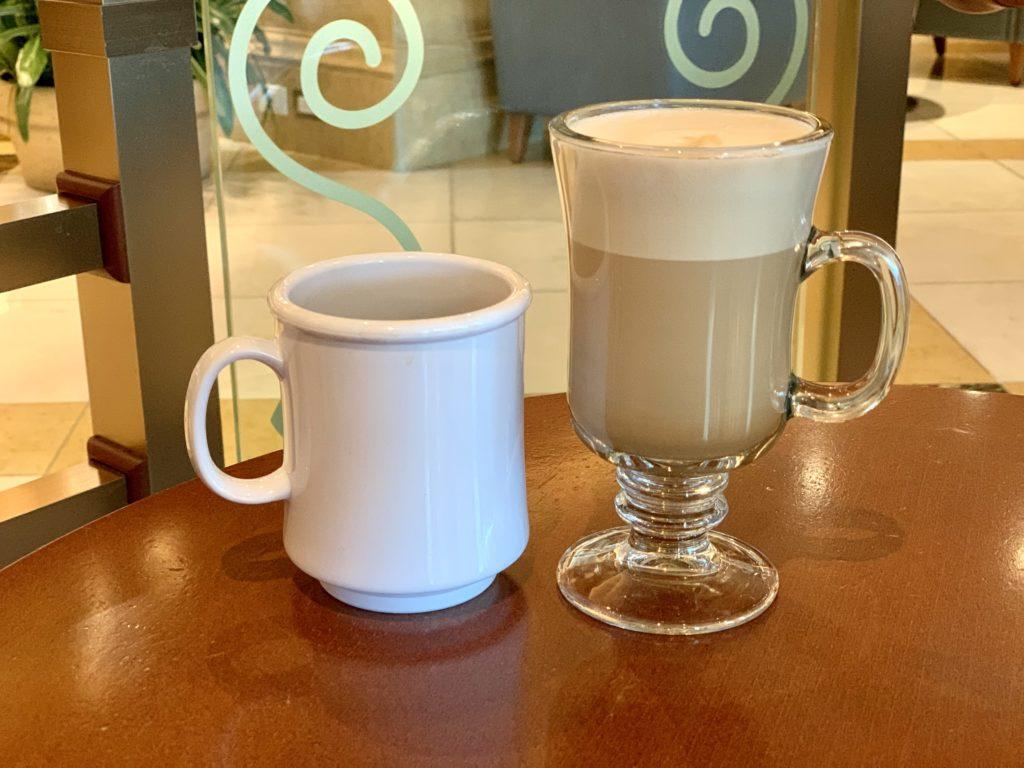 Pre-purchased specialty coffees may be shared, but complimentary brewed coffee, teas, and hot chocolate continue to be limited to the purchaser.
This package does not include canned coffee items or mini-bar items. Further, it can not be redeemed when ordering room service either.
Are Princess Cruises Drink Packages Worth It?
This brings us back to the original question. Are Princess Cruises drink packages worth it? That is a question that only you can answer based on your own drinking habits. Essentially, will you consume enough to make the purchase "worth it"?
Using the chart below, you can do the quick math to see if you would routinely hit the daily "break even" point for the above drink packages.
| | | | |
| --- | --- | --- | --- |
| Category | Price | Total | Costs |
| Bottled Water (500 ml) | $2.65 | | |
| Soda | $2.50 | | |
| Energy Drinks | $4.50 | | |
| Specialty Coffees | $3.50 | | |
| Other Non-Alcoholic Drinks | $5.00 | | |
| Beers | $6.75 | | |
| Wine | $10.00 | | |
| Mixed Drinks | $9.00 | | |
| Specialty Cocktails | $10.00 | | |
Further, we tracked all the beverages we consumed, per day, per drink category, to determine if the Premier Drink Package was worth it for us.
If we look at a break down of the drinks we consumed from our recent Majestic Princess Alaska cruise, the answer for us would have been no if we purchased the drink package outright for $59.99 per day.
Over the week, we consumed a total of 122 drinks (combined) for the two of us. Seventy-five of those drinks (61%) were non-alcoholic- bottled water, specialty coffees, and soda. We each averaged slightly more than 3 alcoholic drinks a day, which is lower than usual for us. This is partially due to the itinerary.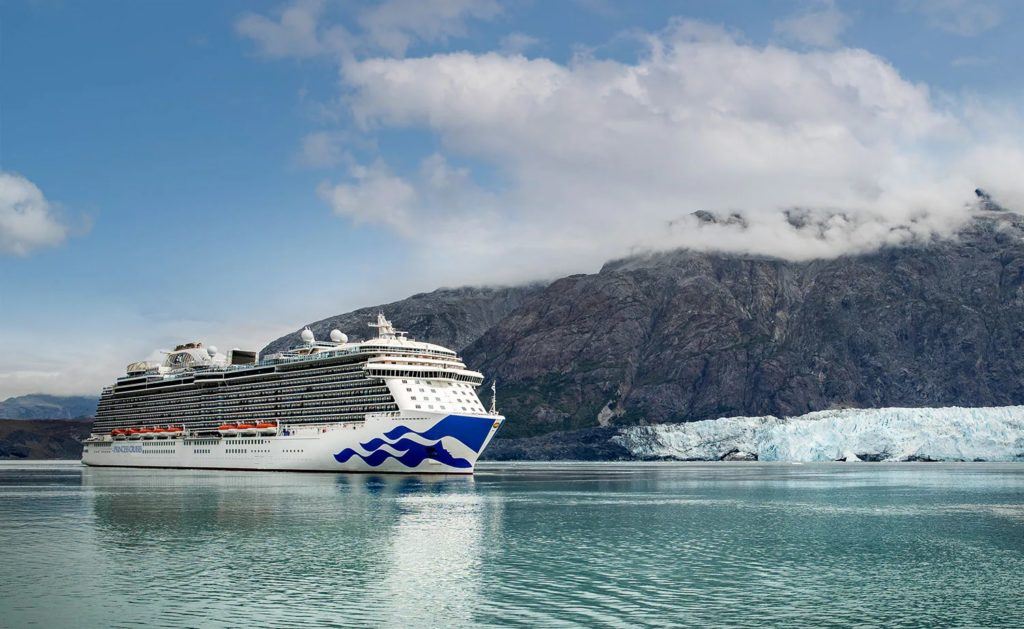 Paying out of pocket for the drinks, the total (with the service charge) would have been $778.81 while the package would have cost $991.06. This means we would have saved over $212 if we purchased the drinks a la carte instead of going with a drink package.
However, we did not pay the retail cost of the Princess Cruises Drink Package.
Princess Plus Cruise Fare
Instead, we took advantage of Princess Cruises' Princess Plus fare. This pricing offers additional services and amenities. This fare includes the crew incentive (also known as gratuities), unlimited WiFi for one device, and the Premier Beverage Package.
For our particular sailing, the difference between the Princess Plus and the Princess Savers fares was only $40 a day, per person.
At those costs, we certainly got our money's worth with this upgrade.
For an additional $560 (for the two of us) we consumed $778.81 in beverages alone. Not to mention, the package included WiFi for two people ($139.86 for the week) and our gratuities ($203 for the week).
So, this package saved us over 50% off the retail costs. Now, that is certainly worth the upgrade.
Comments
Have you purchased one of the Princess Cruises drink packages? Do you think the Premier beverage package is worth it? Drop us an anchor below to share your experiences with drink packages on a cruise.