For one set fare, a cruise vacation enables travelers to see multiple destinations while enjoying most of the onboard amenities. Although, what is included in each cruise line's standard price can fluctuate. To help cruisers planning a vacation with Holland America Line, we have put together this guide outlining What's Included on a Holland America Line Cruise.
What's Included on a Holland America Line Cruise
Accommodations
Your cruise fare on Holland America Line covers the cost of your stateroom for the duration of the trip, including daily service by a stateroom attendant.
Like most cruise lines, Holland America offers a variety of stateroom categories. Your options will range from an interior cabin, to ocean view or verandah cabins, all the way up to a variety of suite options.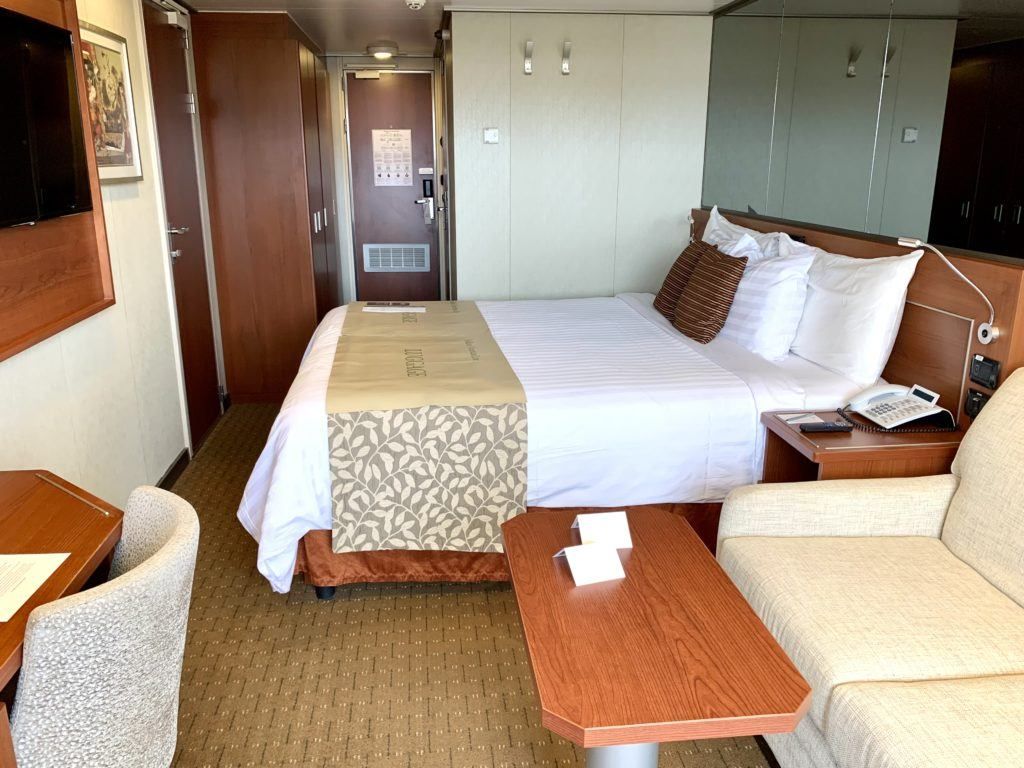 The type of cabin you choose will be the main driver of your total cruise costs. So, be sure to review all the options available on your particular ship to find the one that suits your travel party best.
EXCLUSIVE SAVINGS: Get Deals on Holland America Cruises Now!
Food and Dining
On every Holland America Line ship guests can enjoy three meals a day included in the standard cruise fare.
The Dining Room is Holland America's main dining room. For dinner, guests have the option of early or late traditional dining or the Dine Anytime option. Regardless of when you dine, the MDR offers a multi-course rotational menu that changes nightly.
The Dining Room is also open for breakfast daily and for lunch on select days. There's even complimentary Afternoon Tea.
In addition to this upscale dining venue, Holland America offers several more casual dining spots that are also included in your cruise fare. Some of these options can include New York Pizza, Dive-In, Grand Dutch Café, and the Lido Market.
Whether you choose to dine at the poolside pizzeria or grill or the ship's buffet, you can eat all you care to enjoy without any added costs.
Further, unlike many contemporary cruise lines, room service is also complimentary. While there are some up-charge items, guests can enjoy items like sandwiches, salads, soup, and cookies for no added cost.
Onboard Activities
Modern cruise ships are a hub of activities and events. There is always something to do on a Holland America ship that will not cost anything. So, whether you'd prefer to just lounge by the pool or partake in one of the many offerings, it's completely up to you.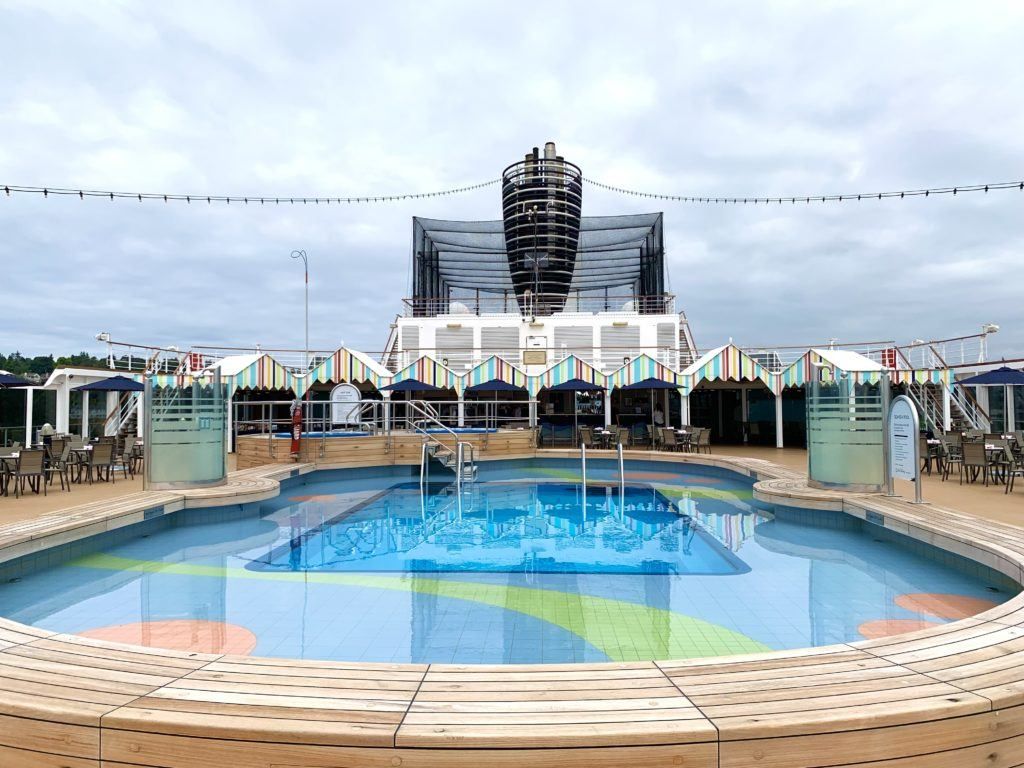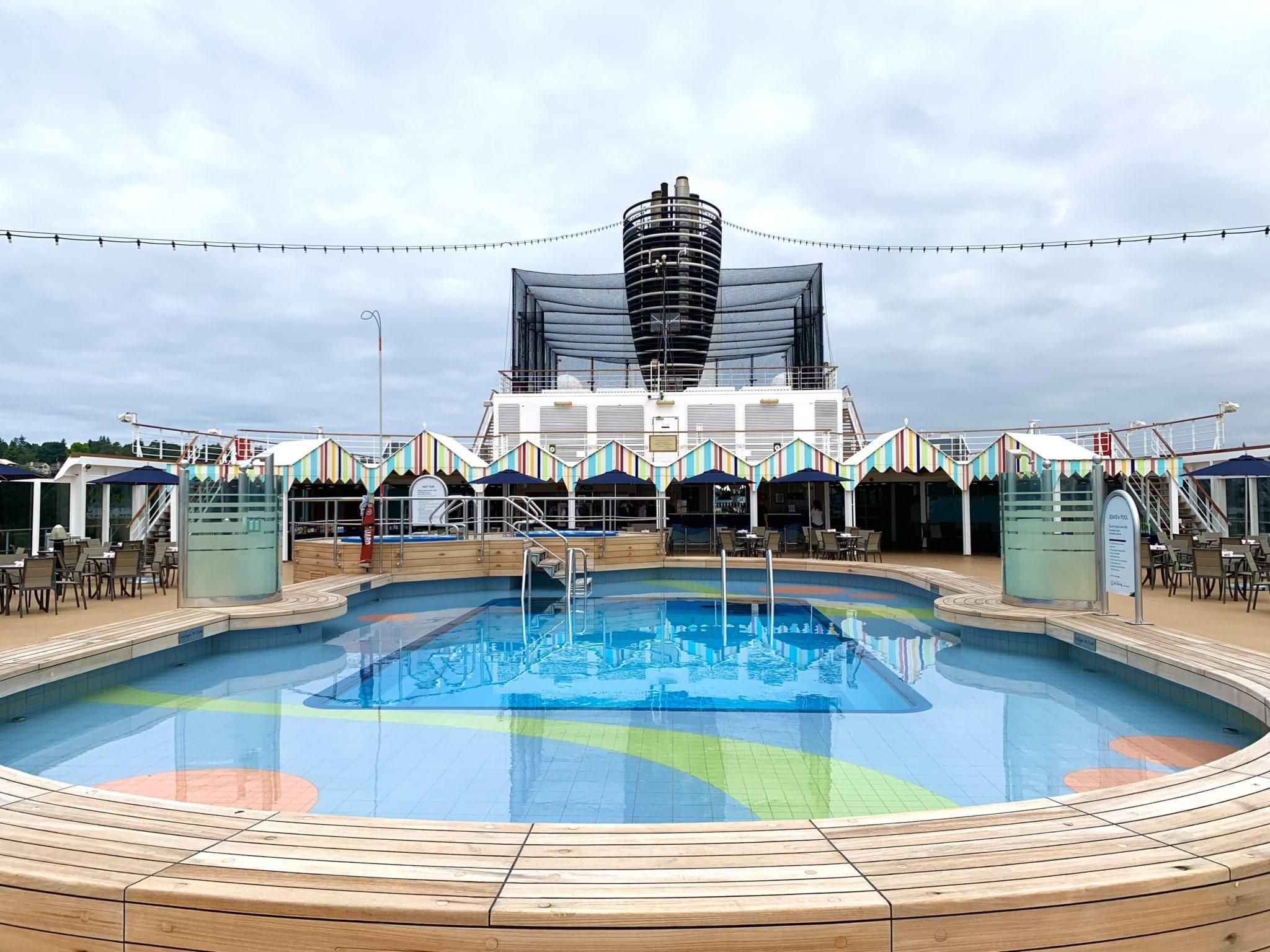 On your Holland America Line ship, there will be gym with plenty of strength and cardio equipment, as well as some complimentary classes like morning stretch. Of note, there are also for-fee classes like boot camp, Pilates, yoga, and more.
During the day, you can also participate in workshops and enrichment sessions, play some board games and trivia, or even jump in on a dance class. You can also join some fellow cruisers for a game of pickleball, basketball, or ping pong.
If that's not enough, there are movies, cooking shows, and other itinerary specific talks as well.
If you are cruising with kids, Holland America Line has plenty of activities for them too. Club HAL is the youth activities program for children ages 3-17 years old, where they can engage in age-appropriate activities and make some new friends along the way.
Related Post: Top Things to Do on Holland America Line in Alaska
Nightly Entertainment
At night, your Holland America Line ship comes alive with plenty of entertainment options that are all included in your cruise fare. It wouldn't be a cruise if there wasn't nightly entertainment in the main theater. With production shows, comedians, and BBC Earth in Concert, there is certainly something everyone will enjoy.
Holland America Line ships also have several musically inspired venues. The B.B. King's Blues Club brings the best of blues to the high seas. This intimate entertainment venue features soulful live music paired with great signature cocktails.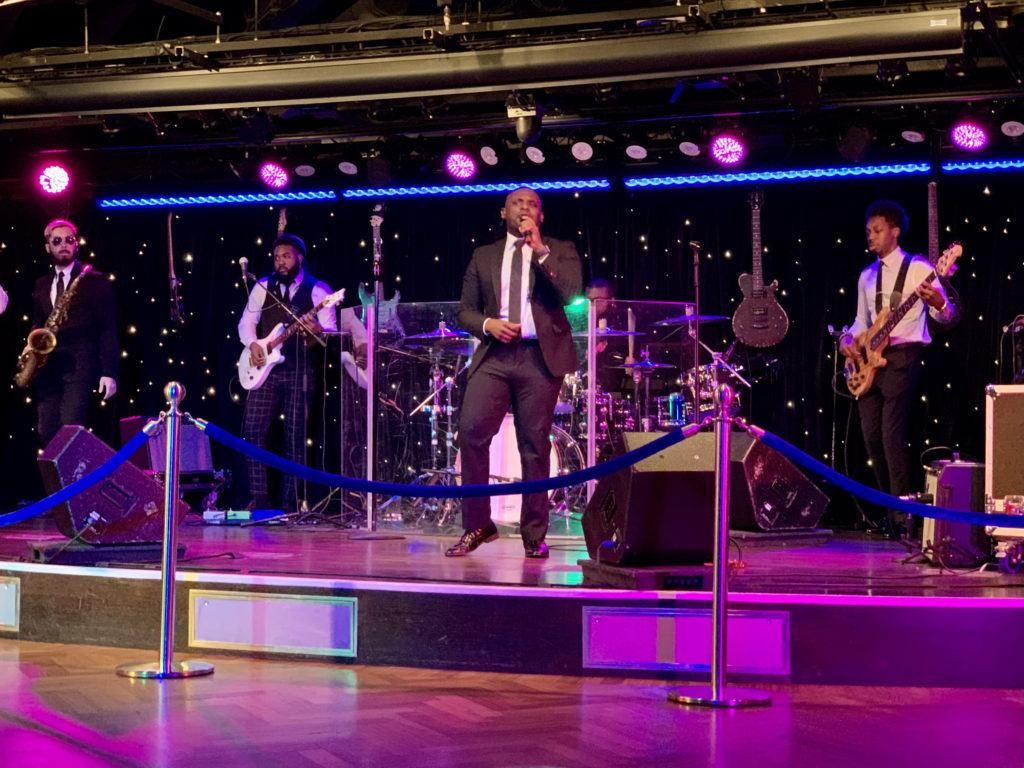 Additionally, there is Billboard Onboard. This popular entertainment space is home to live piano music. There is also the Lincoln Center Stage, featuring live orchestra performances.
Not to mention, new on the Pinnacle Class is the Rolling Stone Rock Room with a live rock band.
The best part is that all of these outstanding performances will not cost you anything to attend.
What's Not Included in Your Cruise Fare
Gratuities/Crew Incentive
Cruise gratuities are services charges that are not included in your standard cruise fare, similar to a hotel resort fee. These additional fees are a per person, per day dollar amount that are charged to all guests, usually automatically, across all stateroom categories.
These charges serve as a means to reward the hard-working crew for the excellent service provided during your cruise vacation.
On Holland America Line, this Crew Incentive is $15.50 per person, per day for non-suites and $17 for suites. This fee can be pre-paid, or it will be charged daily to your onboard account.
Of course, you can always tip special crew members above and beyond this required amount.
Shore Excursions
Holland America Line will transport you to several exciting ports of call. Unfortunately, shore excursions are not part of the cruise fare. You can book these tours and additional experiences through the cruise line or through third party retailers for additional costs.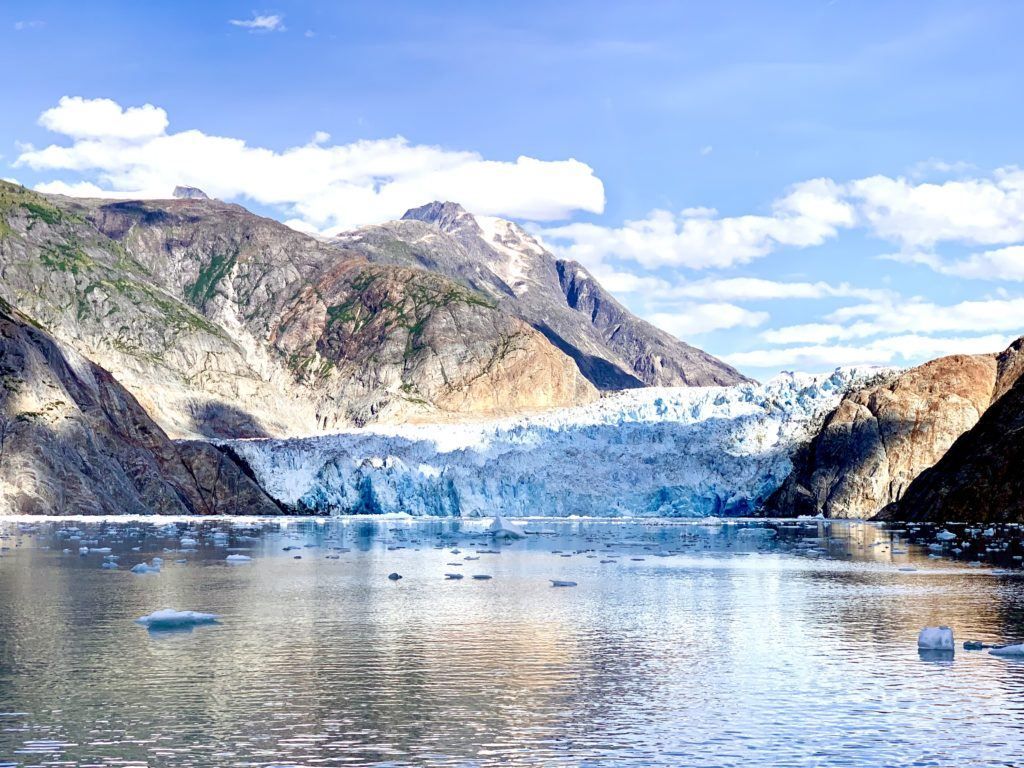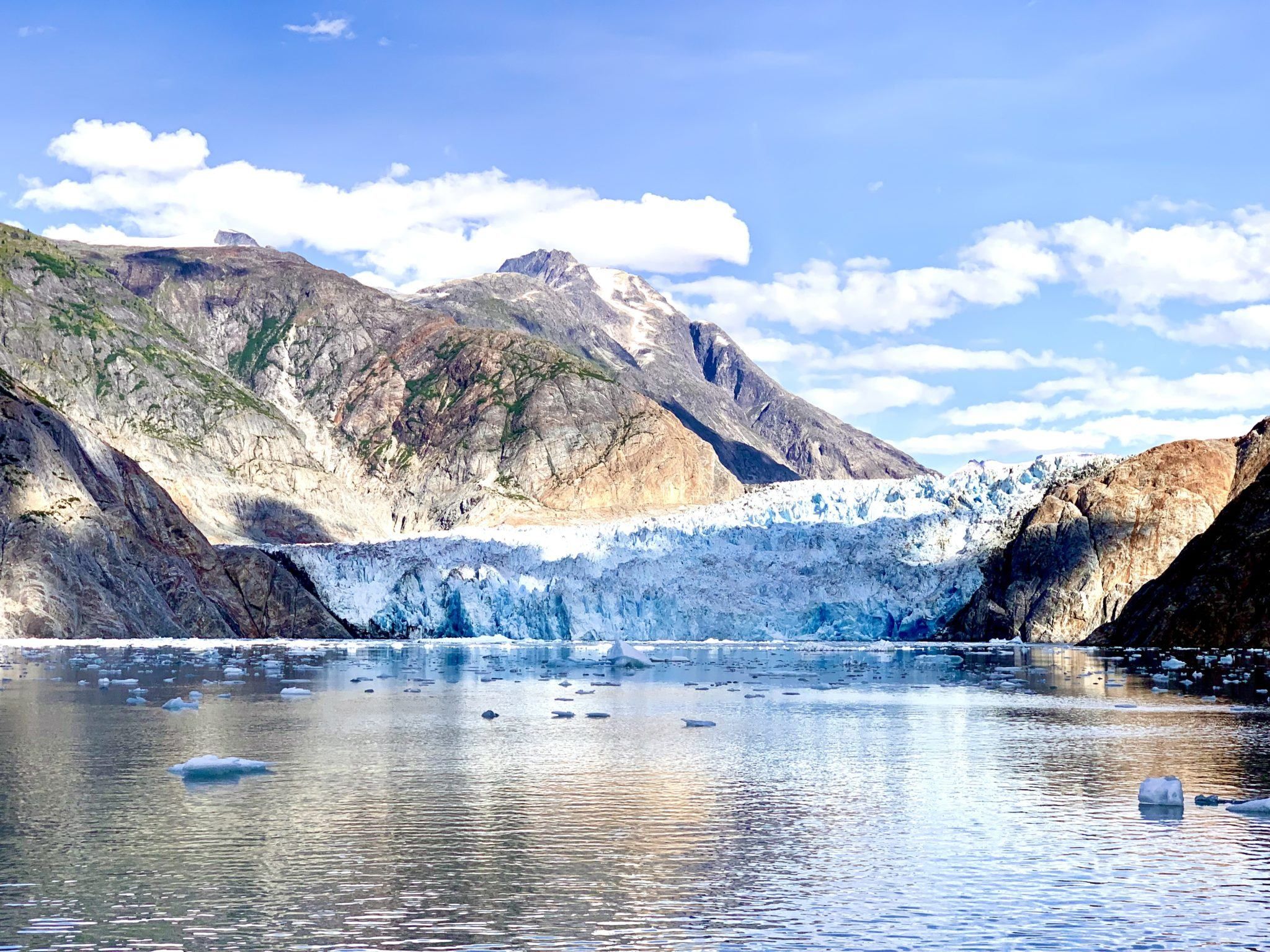 Shore excursions can range from inexpensive walking tours to several hundreds of dollars for unique experiences. These prices are also very dependent on destination, with Caribbean and Bahamas tours usually being cheaper.
Alcoholic (and Some Non-Alcoholic) Beverages
Holland America Line does offer a variety of complimentary beverages. These include juice during breakfast, non-bottled water, iced tea, and brewed coffee.
However, all alcoholic drinks and some non-alcoholic drinks will cost extra. Non-alcoholic options like specialty coffees, smoothies, fresh juice, soft drinks, bottled water, and energy drinks are all an additional fee.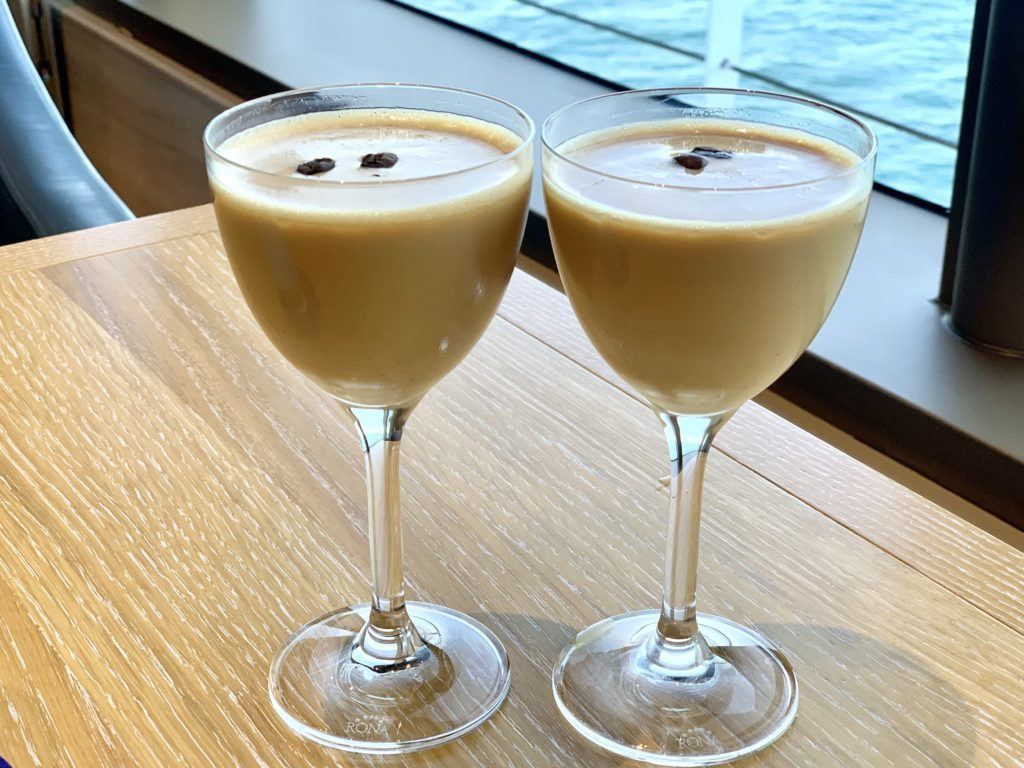 If you care to enjoy any of these beverages, you should consider purchasing a drink package to save some money. Holland America Line offers a variety of alcoholic and non-alcoholic options depending on your drink preferences.
The most inclusive is the Elite Drink Package which includes all drinks priced $15 and under including Dale DeGroff's Original Cocktails.
Specialty Dining
While there are many dining venues covered in the cruise fare, Holland America Line also offers up-charge dining venues.
With a culinary focus and renowned chef partnerships, the brand delivers exceptional specialty dining. HAL ships feature specialty restaurants including the Pinnacle Grill, Rudi's Sel de Mer, Taramind, Canaletto, and Nami Sushi. Thus, we highly suggest you splurge on at least one of these dining experiences during your cruise.
If you do want to dine at one or more of these restaurants, reservations are highly recommended and can be made prior to your sailing on the Holland America website. Reservations can also be made on the ship, but space will be limited.
WiFi
You will need to purchase an internet package if you want to stay in touch with family and friends, as WiFi is not part of the cruise fare. Holland America offers an unlimited surf and stream package for the duration of your voyage that provides a savings of at least 50% compared to the daily rate.
Spa Services
Spa services and access to the thermal suite are also an additional fee on Holland America Line.
The spas on HAL ships offer a variety of treatments including massages, nail services, teeth whitening, hair services, facials, nutrition consultations, and personal training.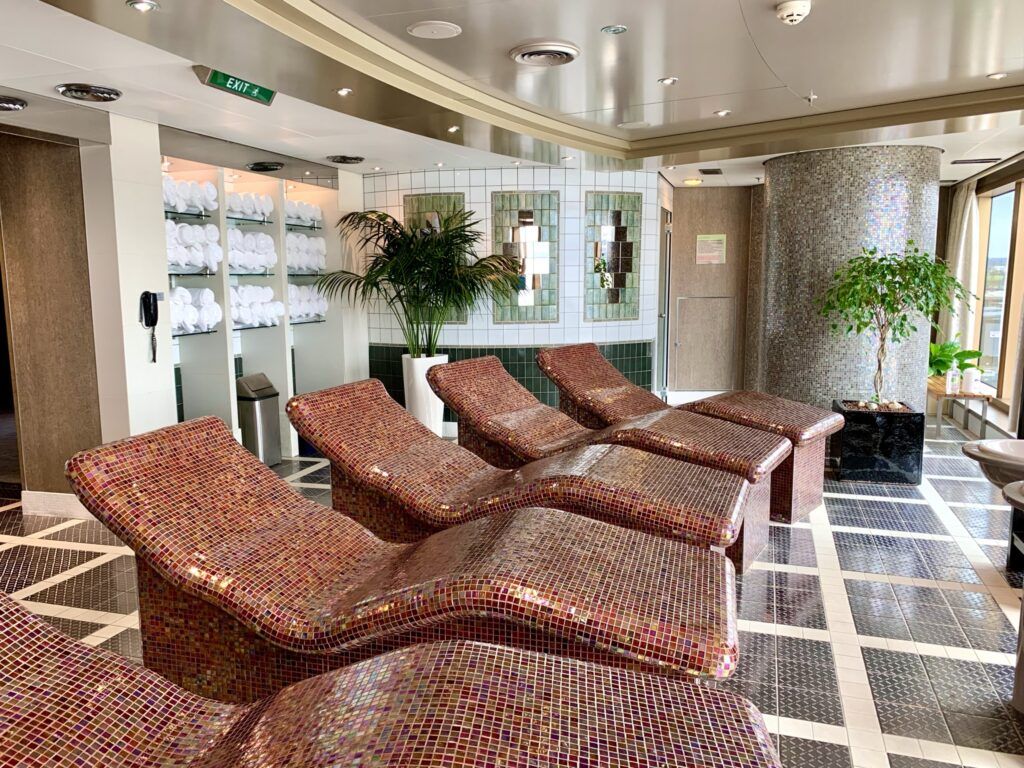 There is also a thermal suite with heated chaise lounges, steam and sauna grottos, and a Thalassotherapy Pool. Thermal suite passes can be purchased per individual or for a couple at a reduced rate.
Other Add-Ons
Finally, other add-ons like birthday or anniversary packages and laundry services will also cost extra. Likewise, if you choose to gamble or shop during your cruise that will be out of pocket as well.
Of course, all pre/post cruise travel expenses are not tied to the cruise either. Thus, when determining your cruise budget, you will need to account for expenses like airfare, a pre-cruise or post-cruise hotel, and transportation to and from the cruise terminal.
BOOK NOW: Exclusive Rates on Holland America Line
Have It All Cruise Package
Now, Holland America does offer a more inclusive rate, the Have It All Cruise Package. This pricing offers additional services and amenities beyond the standard cruise fare.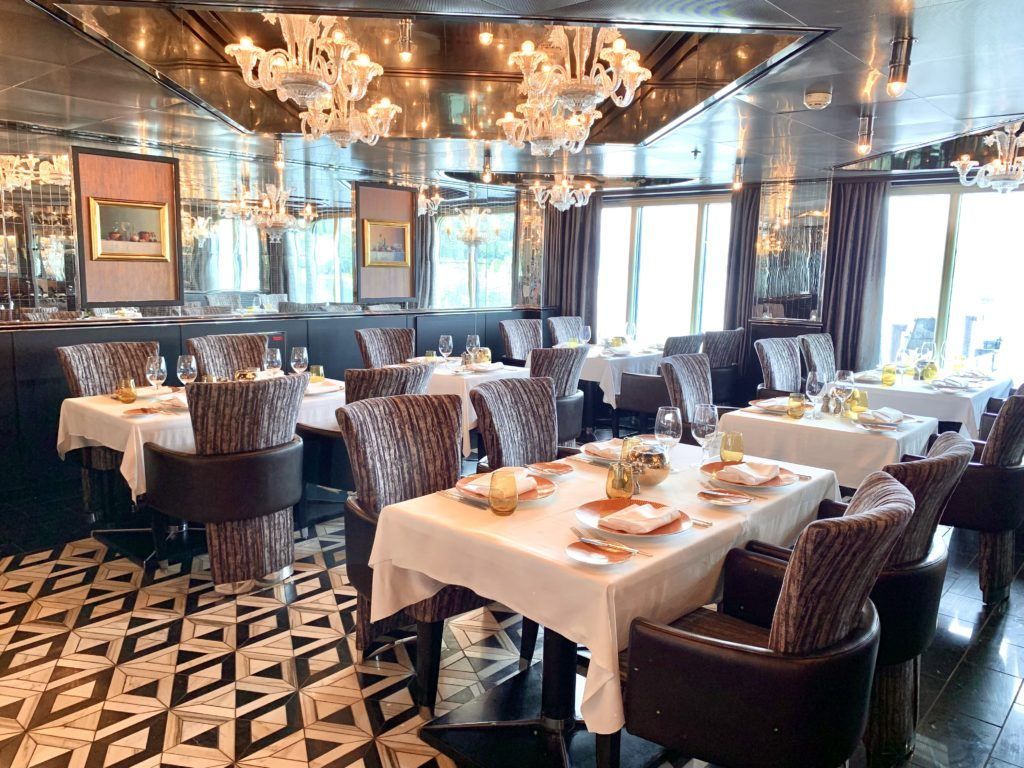 For a 7-day cruise, this package provides 1 shore excursion up to $100, 1 specialty dining, a WiFi package, and the Signature Beverage Package. Each guest in a stateroom must book the "Have it All" cruise fare to receive the extras.
So, depending on your preferences, you may want to opt for a more inclusive cruise experience with Holland America Line by taking advantage of this exclusive rate.
Comments
Have you sailed on a HAL cruise ship? What are your thoughts about what's included on a Holland America Line cruise (and what's not)? Drop us an anchor below to share your experiences cruising with this brand.