There is no better time to start planning the ultimate Alaska cruise for 2022. If you are looking to book that bucket list cruise now, we have put together our list of the Best Alaska Cruises for 2022. Put those future cruise credits to good use and book your trip of a lifetime!
SCROLL DOWN TO WATCH OUR LATEST VIDEO ON THE BEST ALASKA CRUISE SHIPS AND ITINERARIES FOR 2022
Best Alaska Cruises for 2022
Discovery Princess
It is tough to pick the best Alaskan cruise for 2022 among the 6 Princess Cruises' ships planned to sail in the region this year. Given that we are partial to mega-ships, the brand new Discovery Princess has to be at the top of our list.
Discovery Princess is sailing roundtrip Inside Passage cruises from Seattle in 2022. The itinerary will visit all the popular stops, Juneau, Ketchikan, and Skagway, as well as cruising through Endicott Arm and the Dawes Glacier.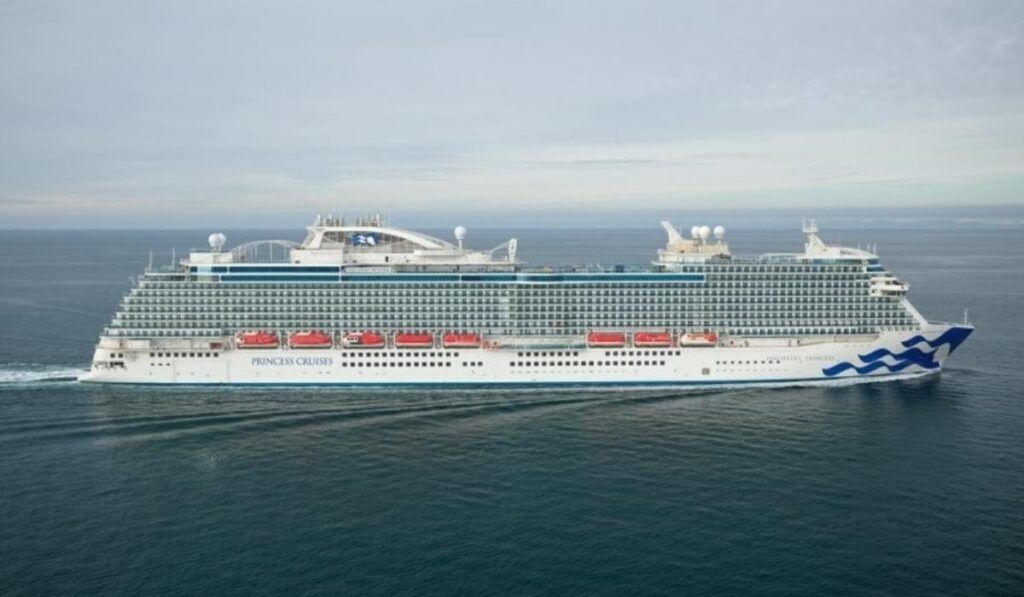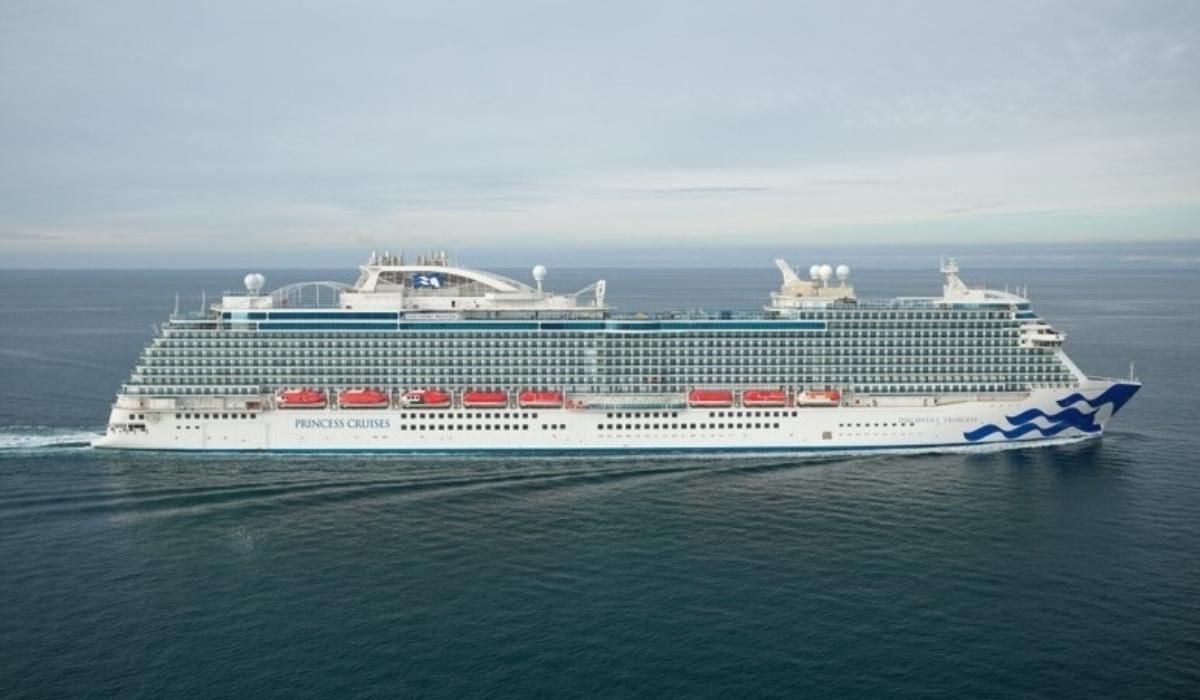 The brand-new Discovery Princess is the final Royal Class ship that will debut just in time for the 2022 Alaska cruise season.
With the largest balconies at sea, this ship is perfect for cruising in Alaska. Further, you won't be able to beat the views from the SeaWalk, a 60-foot glass walkway extending 28 feet off the side of the ship.
Of course, cruisers can also indulge in a variety of culinary treats, unwind in the Sanctuary, and enjoy the cruise line's signature entertainment in the main theater and Princess Live!.
Sister ship Majestic Princess will also be cruising the region again in 2022. This year, the ship will feature one-way itineraries from either Anchorage (Whittier), Alaska or Vancouver, BC. Or, you can choose to cruise roundtrip from Vancouver on a 14-day Voyage of the Glaciers Grand Adventure.
EXCLUSIVE SAVINGS: Score Big on 2022 Alaska Cruises Now!
Norwegian Encore
Norwegian Encore is the newest ship in Norwegian Cruise Line's fleet and will be making her return to Alaska in 2022.
This ship will sail the popular 7-day roundtrip cruise from Seattle. The itinerary will feature stops in Juneau, Skagway, Ketchikan, and Victoria, BC. It will also cruise the spectacular Glacier Bay National Park.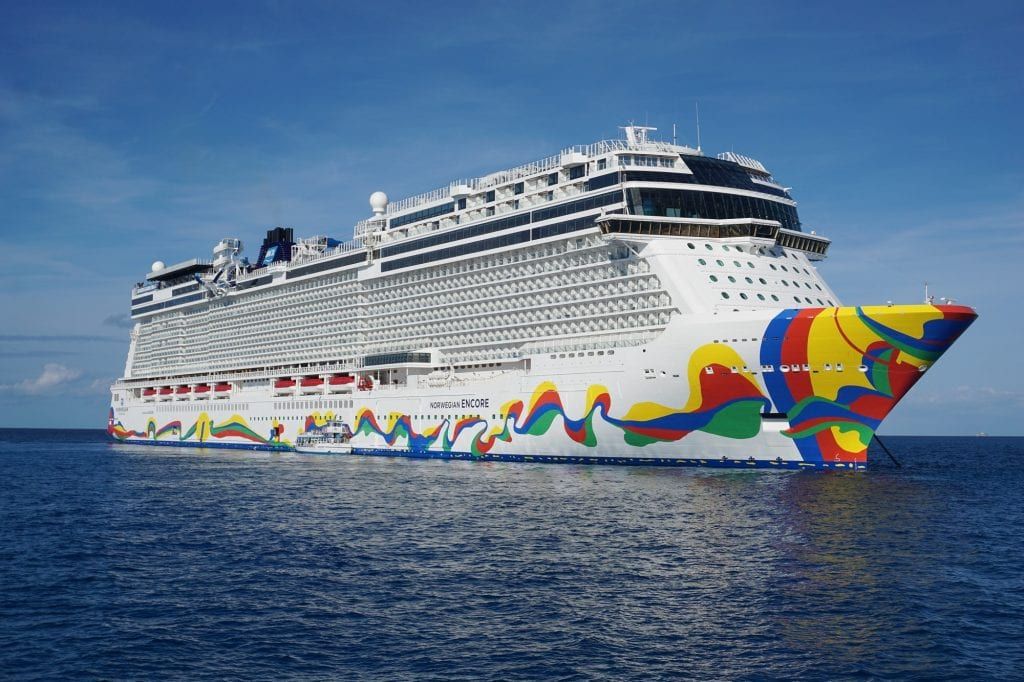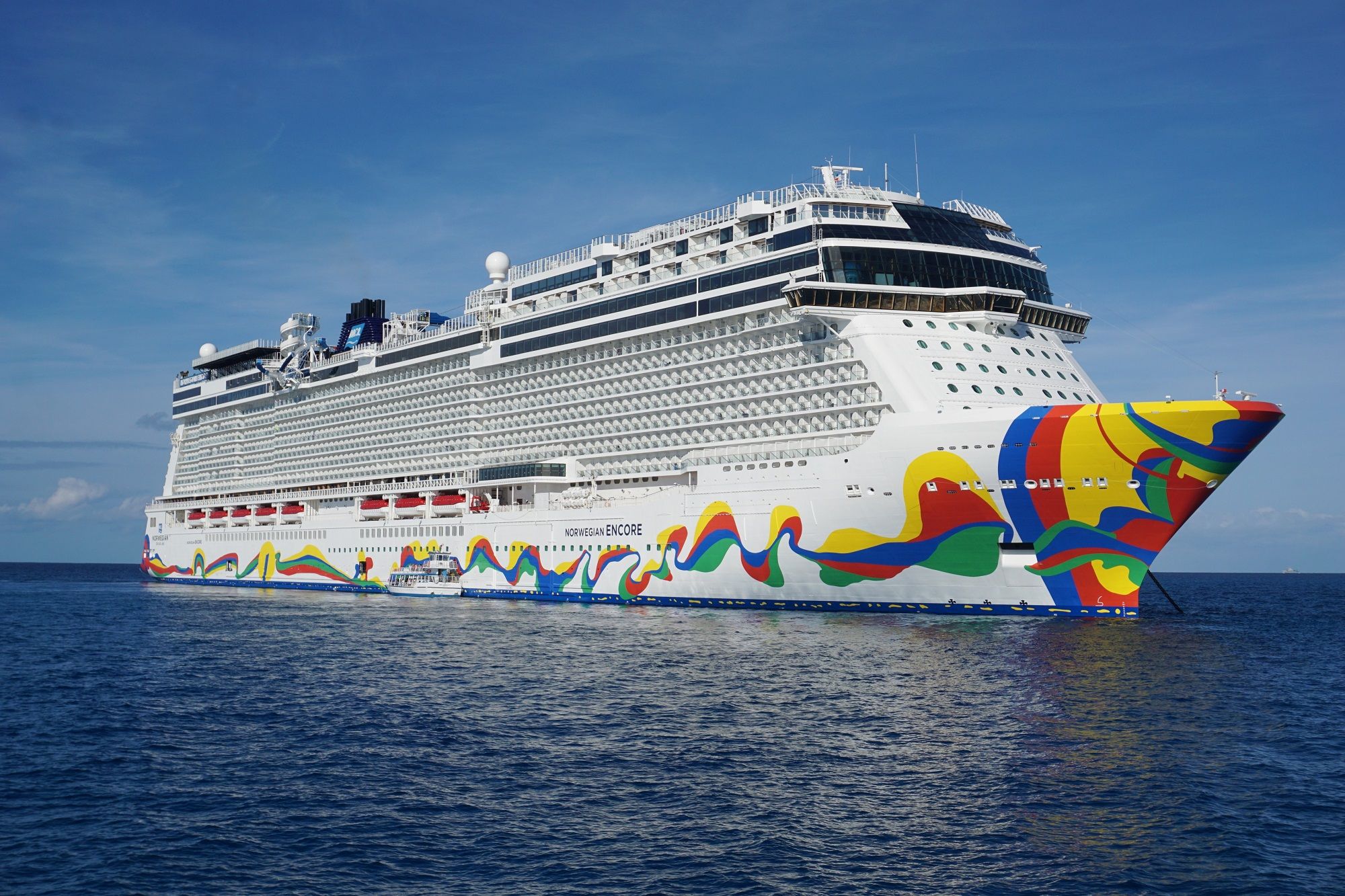 While Norwegian Encore is very similar to her sisters, it's the little touches that set this ship apart, such as slight design and decor changes to places like the Local, the Observation Lounge, and the Speedway.
Of course, Norwegian Encore boasts a few unique features of her own too. One of our favorite additions is the brand-new Italian restaurant, Onda by Scarpetta.
Also debuting for the first time at sea on Norwegian Encore is the show Kinky Boots, which ranks as one of our top signature shows on a cruise ship.
Sister ship Norwegian Bliss will be joining Encore in Seattle offering 7-day cruises to Alaska. Some itineraries will feature Icy Strait Point and Sitka as well.
Related Post: Alaska Cruise Packing Guide
Ovation of the Seas
As another one of the largest ships to cruise in Alaska, Royal Caribbean's Ovation of the Seas also offers some of the most innovative features at sea. Making it easily one of the best Alaska cruises for 2022!
Built for cold water cruising, the ship's SeaPlex is a massive indoor complex featuring bumper cars and roller skating.
There is also the innovative North Star. This aerial gondola extends 300 feet above sea level for one of a kind views of the Alaskan landscape.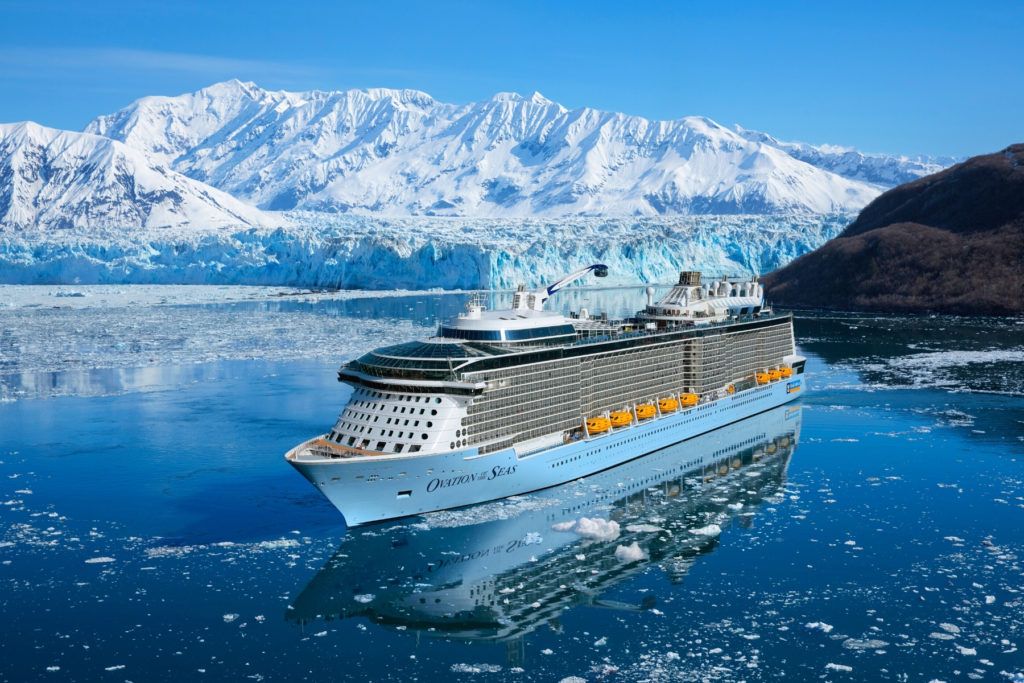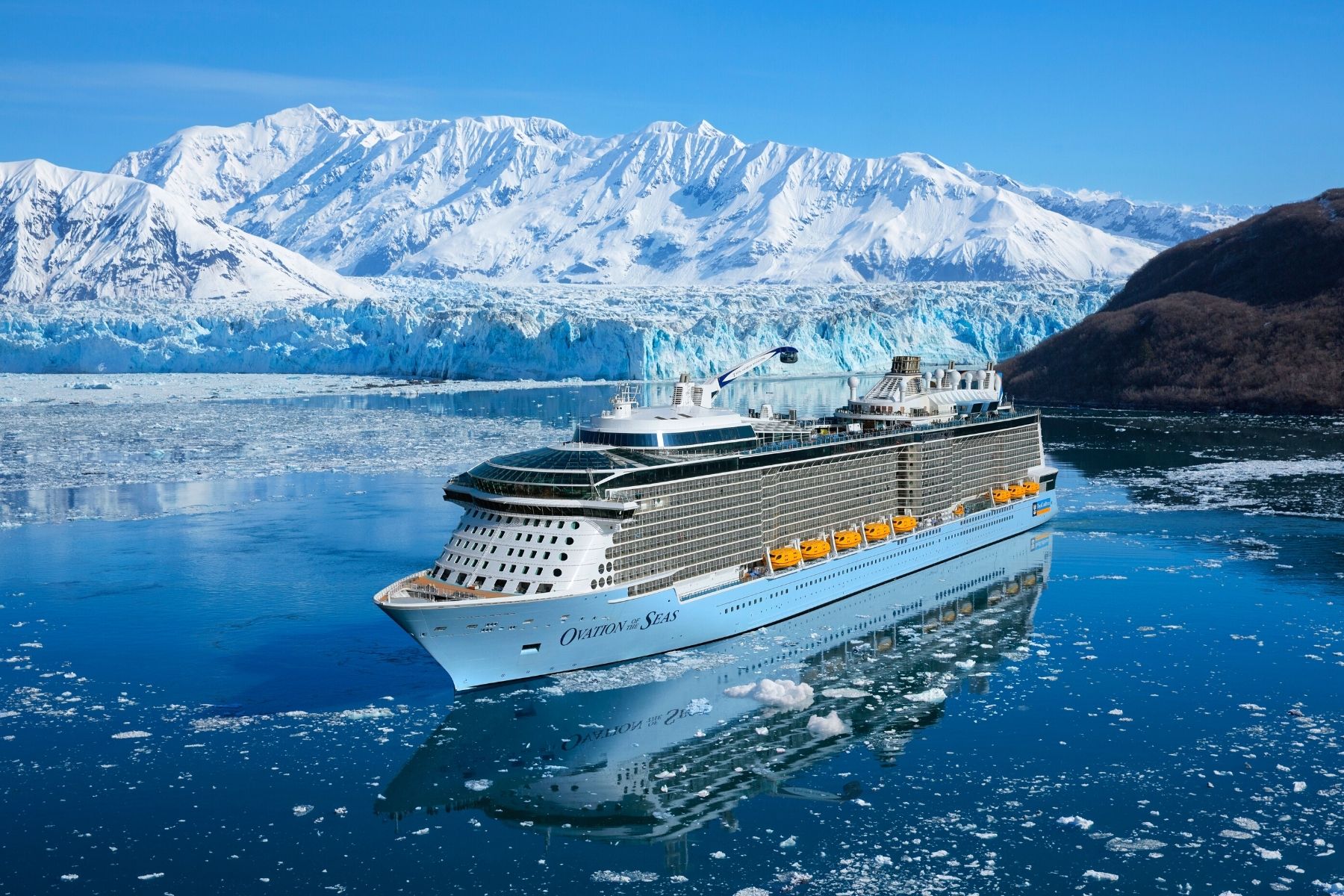 Ovation of the Seas also has a sky diving simulator and distinct entertainment in several venues including Two70 and the Music Hall.
For the 2022 Alaska cruise season, Ovation of the Seas will sail 7-day roundtrip cruises from Seattle. The ship will sail a few different itineraries with slight variations in ports of call.
Sister ship Quantum of the Seas will cruise Alaska in 2022 as well with a similar itinerary.
Related Post: Alaska Cruise Planning Guide
Holland America's Koningsdam
Holland America Line has six ships scheduled to sail in Alaska for 2022. On this list is one of HAL's newest ships, Koningsdam. This Pinnacle Class ship which debuted in 2016 will be sailing 7-day roundtrip cruises from Vancouver, British Columbia.
The itinerary will visit Juneau, Skagway, and Ketchikan, as well as cruise the Inside Passage and Glacier Bay National Park.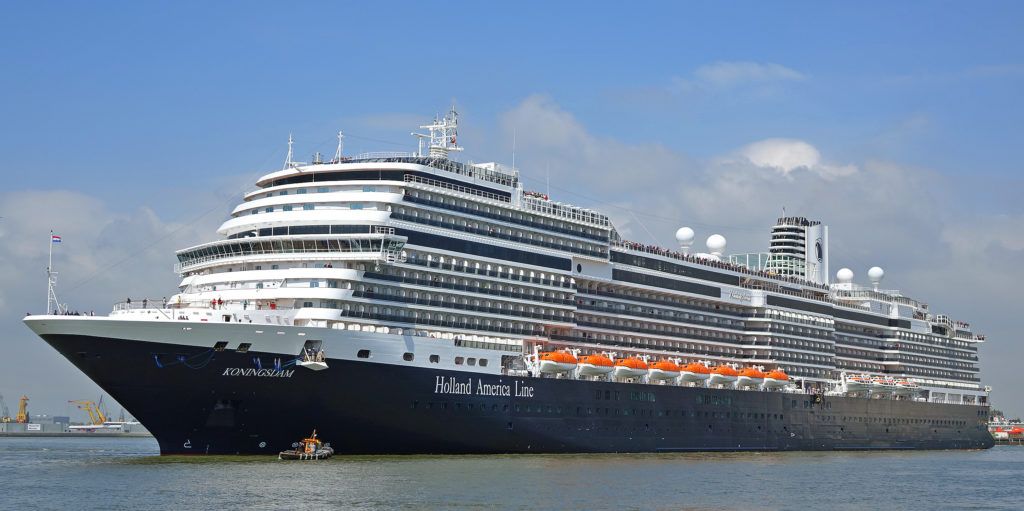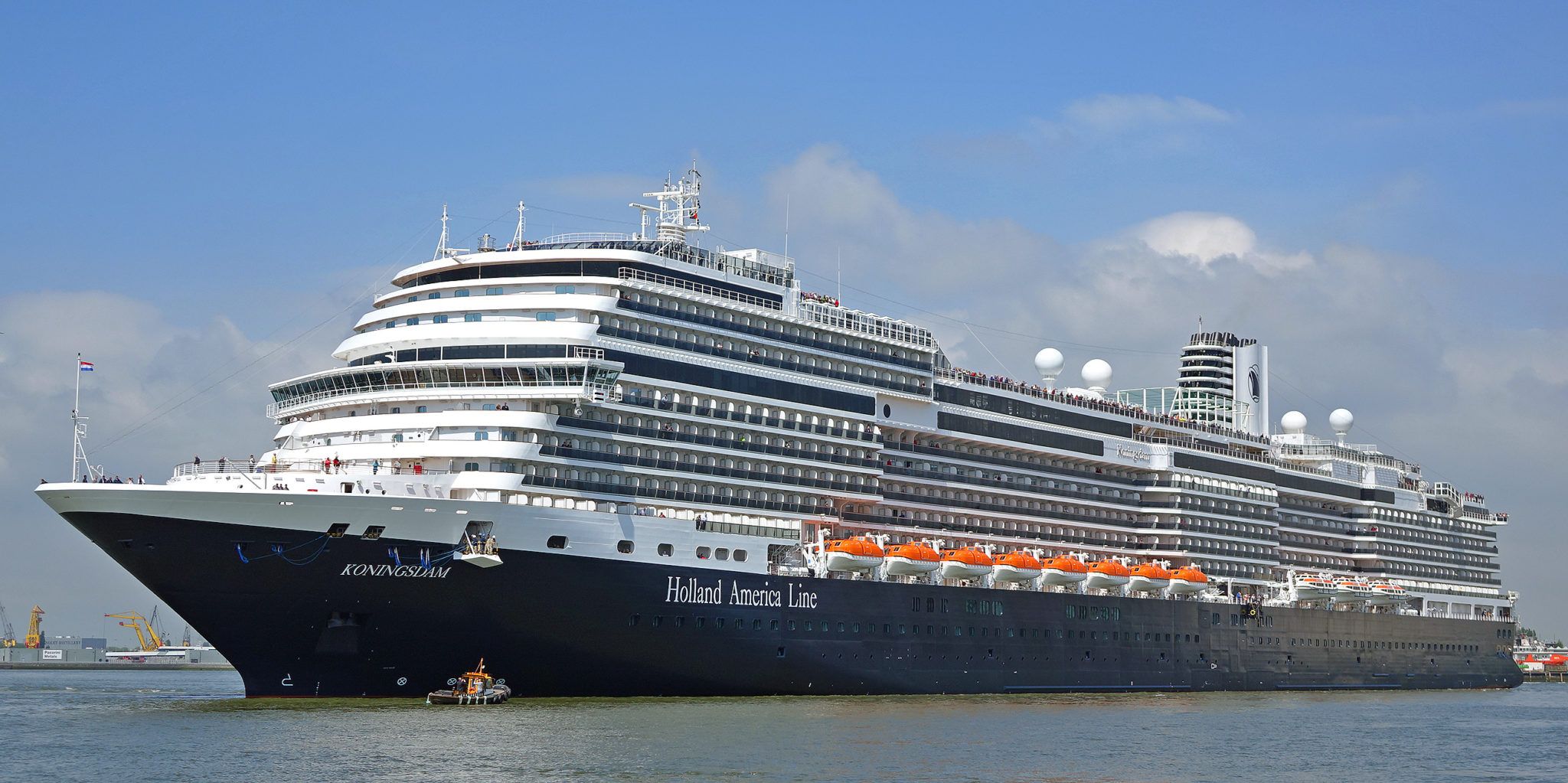 There are also several different cruise and land tour packages from Vancouver to Anchorage available ranging from 9 days to 14 days.
When you need a break from sightseeing, Koningsdam offers plenty of top-notch amenities, entertainment, and dining as well. There's theater performances on the World Stage, BB King's Blues Club, Billboard Onboard, and Lincoln Center Stage showcasing amazing musicians.
Cruisers can also indulge in Pacific Northwest cuisine at the intimate Pinnacle Grill as well as Italian, Asian, and French dishes at other specialty restaurants onboard the ship.
There's even live cooking shows and BBC Earth Experiences to bring you closer to nature through concerts and films.
If you are looking for other options to cruise Alaska with Holland America in 2022, Nieuw Amsterdam is another great pick.
Celebrity Solstice
Celebrity Solstice, sailing from Seattle in 2022, makes our list again this year for the best Alaska cruises. We might be a bit biased though since we have sailed on this ship twice now.
On Celebrity Solstice, you can play some bocce ball at the Lawn Club or partake in a Hot Glass Class. You can also enjoy some amazing views in the Sky Observation Lounge or sip a cocktail at the aft-located Sunset Bar if the weather permits.
After a long day exploring the Alaskan wilderness, you can relax in the Solarium, join in on the fun at the Martini Bar, and indulge in some fine dining at Murano or Tuscan Grille.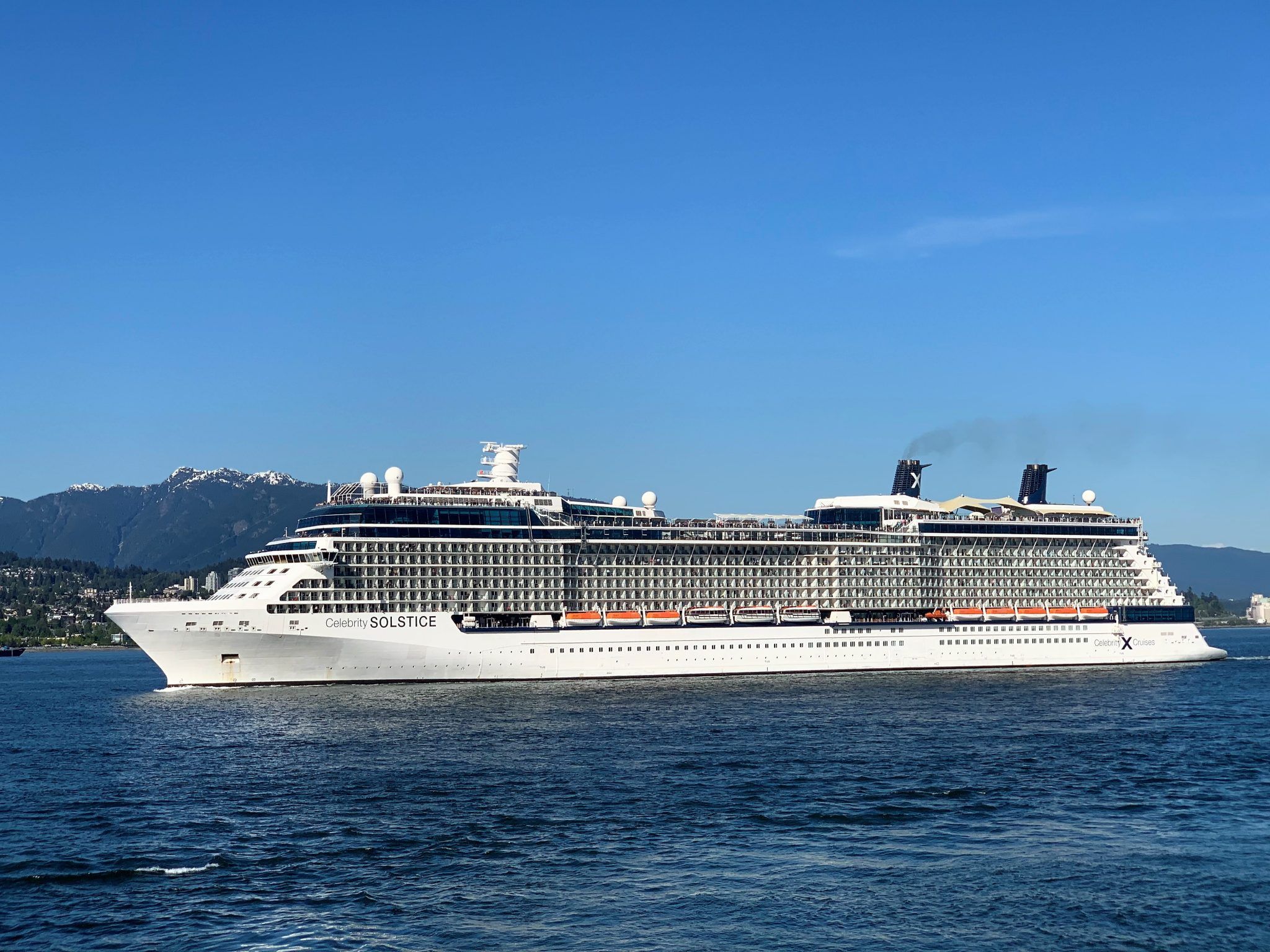 Celebrity Solstice features a 7-day roundtrip itinerary with stops in Juneau, Ketchikan, Skagway, and Victoria, BC for a very traditional Alaskan cruise.
Sister ship Celebrity Eclipse will also be sailing in Alaska in 2022 making round-trip journeys from Vancouver.
Norwegian Spirit
Norwegian Cruise Line's Norwegian Spirit will also be featuring Alaska cruises in 2022. This newly revitalized ship be will sailing a variety of itineraries in the region, ranging from 5 to 16 days.
The popular 9-day roundtrip Seattle itinerary will visit Sitka, Icy Strait Point, Juneau, Skagway, Ketchikan, and Victoria for a comprehensive Alaska cruise experience.
In early 2020, Norwegian Spirit underwent a $100 million renovation, the most extensive bow to stern makeover in the company's history. The ship emerged from a 43-day dry dock with renovations to all dining venues, staterooms, and public areas, as well as new hull art.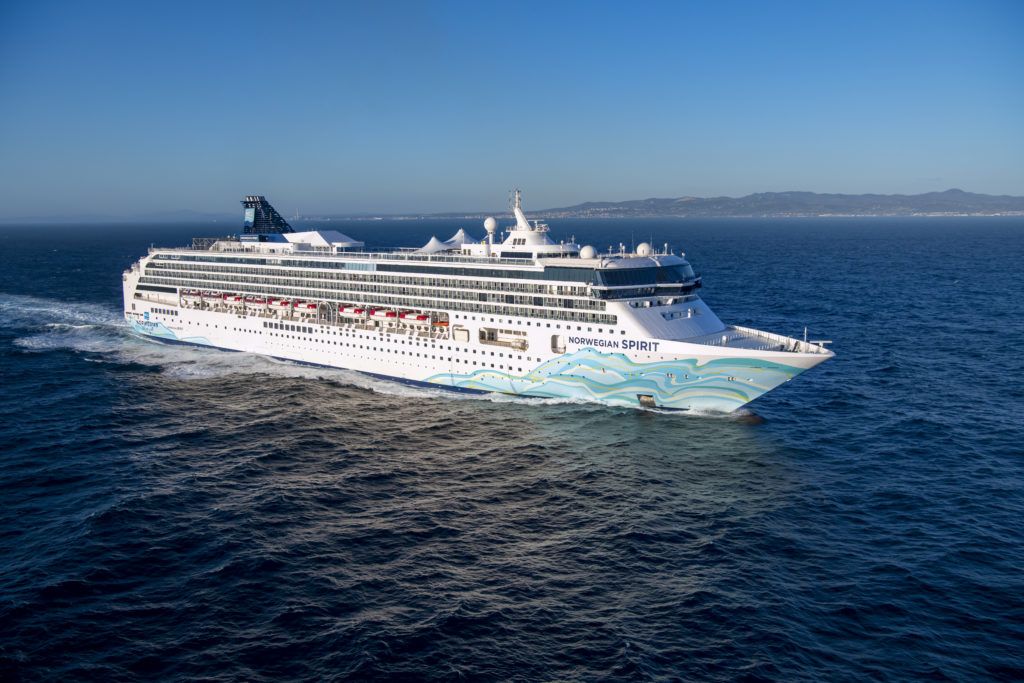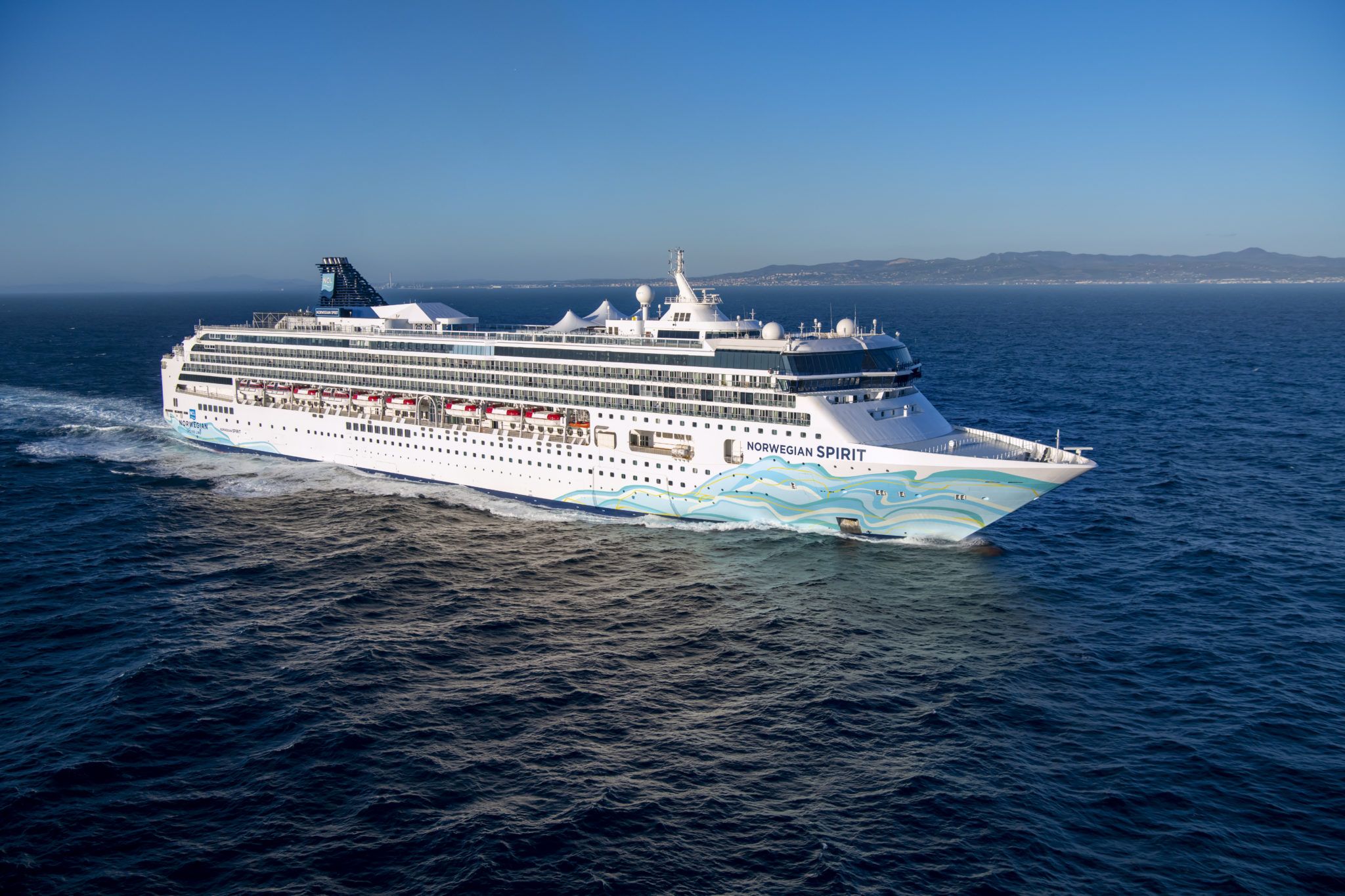 Some of Norwegian Spirit's enhancements include a larger Mandara Spa, complete with a new thermal suite and relaxation area. The ship also features the second Onda by Scarpetta restaurant at sea.
New complimentary dining venues on Norwegian Spirit include an extra main dining room and the 24-hour Local Bar and Grill. Making their debut on Norwegian Spirit are also the popular Bliss Ultra Lounge and the adults-only retreat Spice H2O.
If you don't need all the bells and whistles of the larger mega-ships, the Norwegian Spirit might be perfect for you. The ship still offers a classic Freestyle NCL experience but with less crowds and less up-charges.
Related Post: Top Alaska Cruise Tips
Celebrity Millennium
Celebrity Millennium was one of the first ships in the Celebrity Cruises' fleet to undergo an extensive revitalization. With all the updates, this ship makes our list of the best Alaska cruises for 2022.
Guests will love the upgrades to the cabins including new eXhale bedding as well as improved bathrooms. Dining has also been enhanced with updates to the menus and the addition of Le Petit Chef experience.
If you want to splurge, cruisers opting for suites will appreciate the newly added Retreat Deck and Retreat Lounge.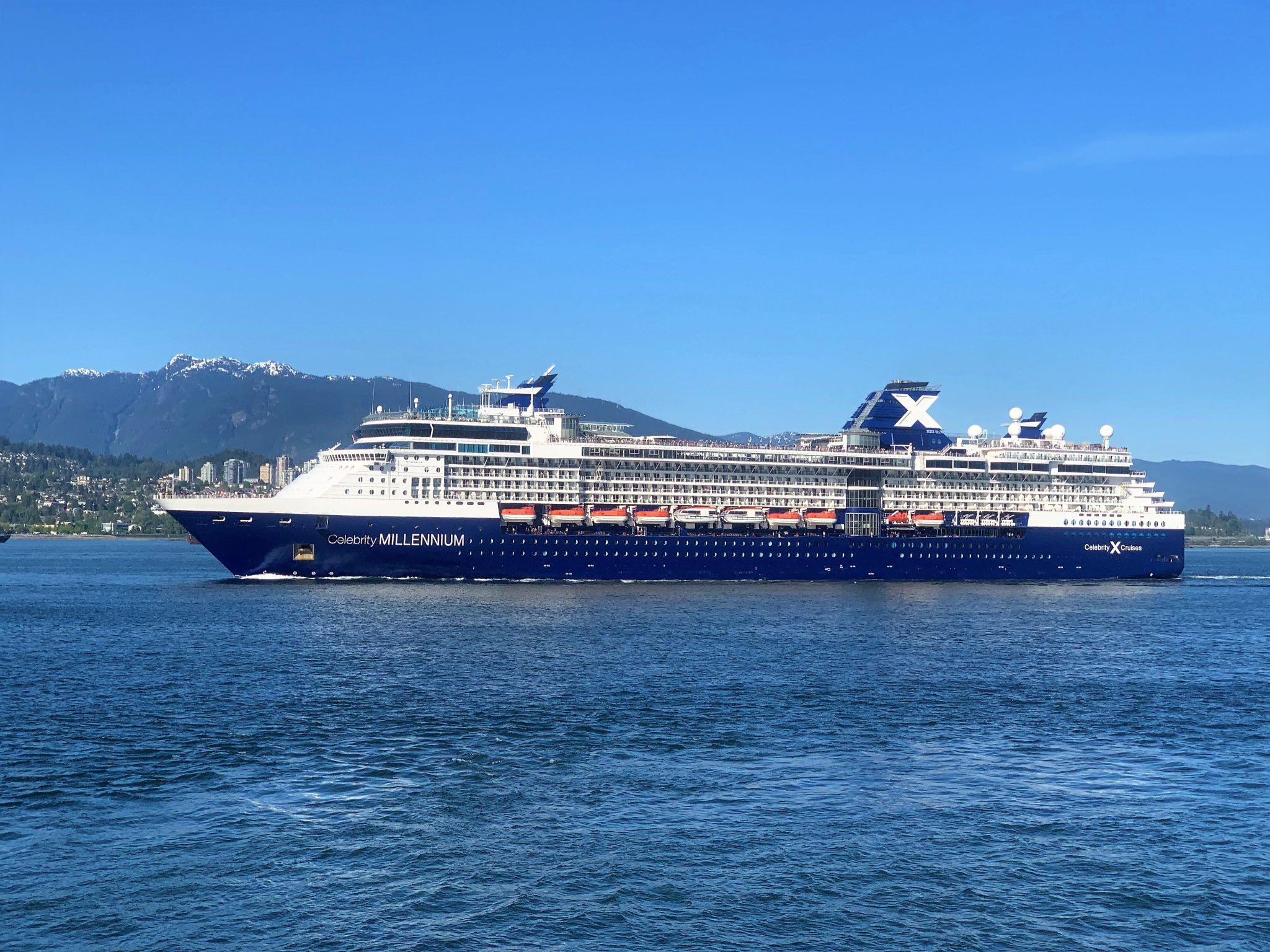 Celebrity Millennium will sail Northern and Southern Glacier routes providing one way trips from either Vancouver or Seward. This itinerary will visit Juneau, Skagway, Ketchikan, and Icy Strait Point as well as cruise the Inside Passage and the Hubbard Glacier.
Related Post: Best Time of Year to Cruise to Alaska
Radiance of the Seas
As one of the best Alaska cruises year after year, Royal Caribbean's Radiance of the Seas will continue to sail the region in 2022.
This ship will offer one-way itineraries leaving from either Vancouver, British Columbia or Seward, Alaska. These sailings visit some combination of the ports Juneau, Ketchikan, Skagway, Icy Strait Point, and Sitka. In addition, the ship cruises through the Inside Passage and Hubbard Glacier.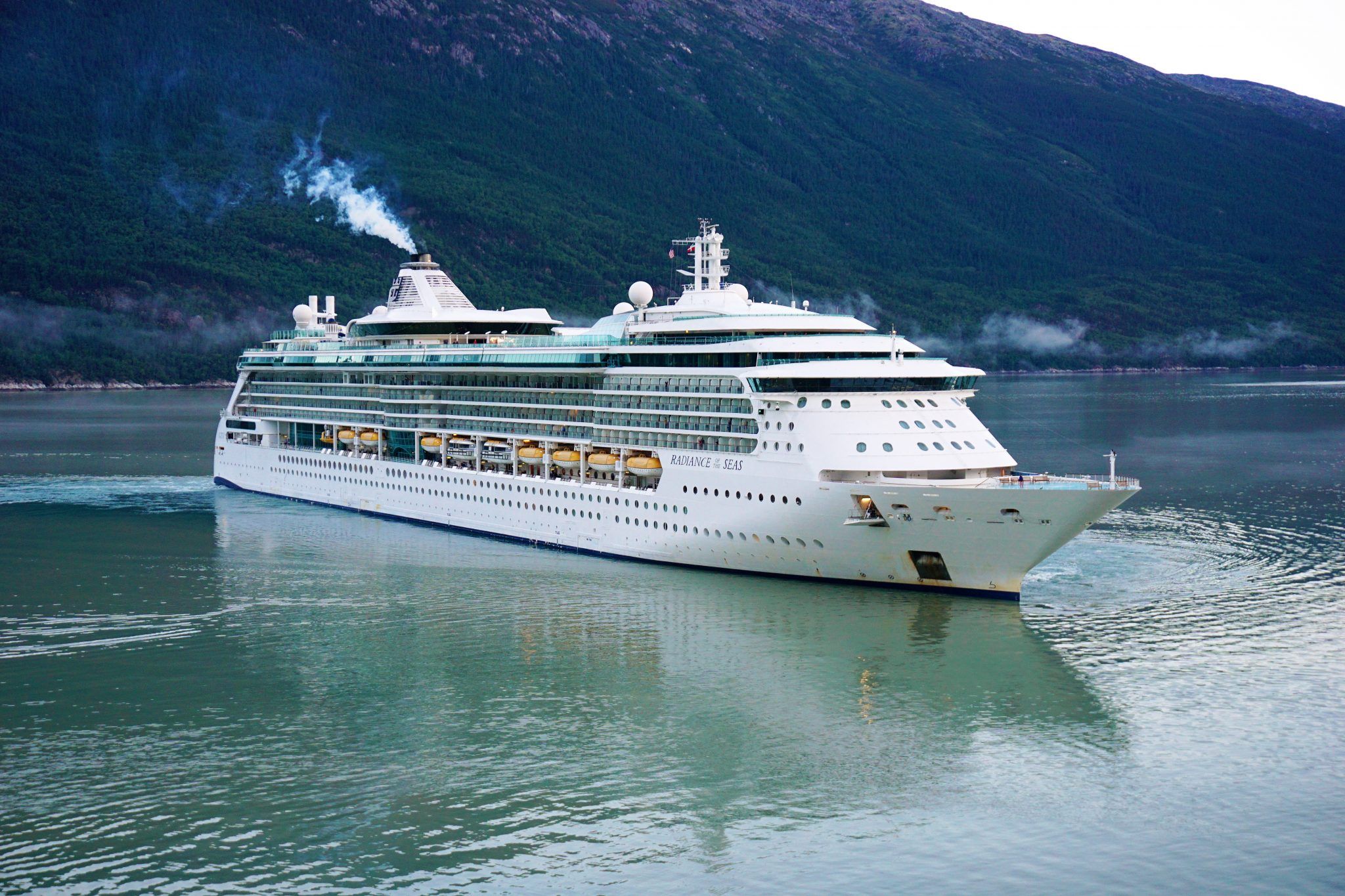 On Radiance of the Seas, you might not even need a balcony. This ship offers some of the greatest views of Alaska from the nine-story central atrium and outward facing elevators.
While you cruise Alaska on this ship, you can also enjoy favorites like the Schooner Bar and Chops Grille.
Ruby Princess
Of course, Princess Cruises is known as one of the best cruise lines in Alaska. So, it is no surprise another Princess Cruises' ship makes our list of the best Alaska cruises for 2022.
As one of the 6 ships sailing the region this year, Ruby Princess will offer 10-day roundtrip voyages from San Francisco with two slightly different itineraries.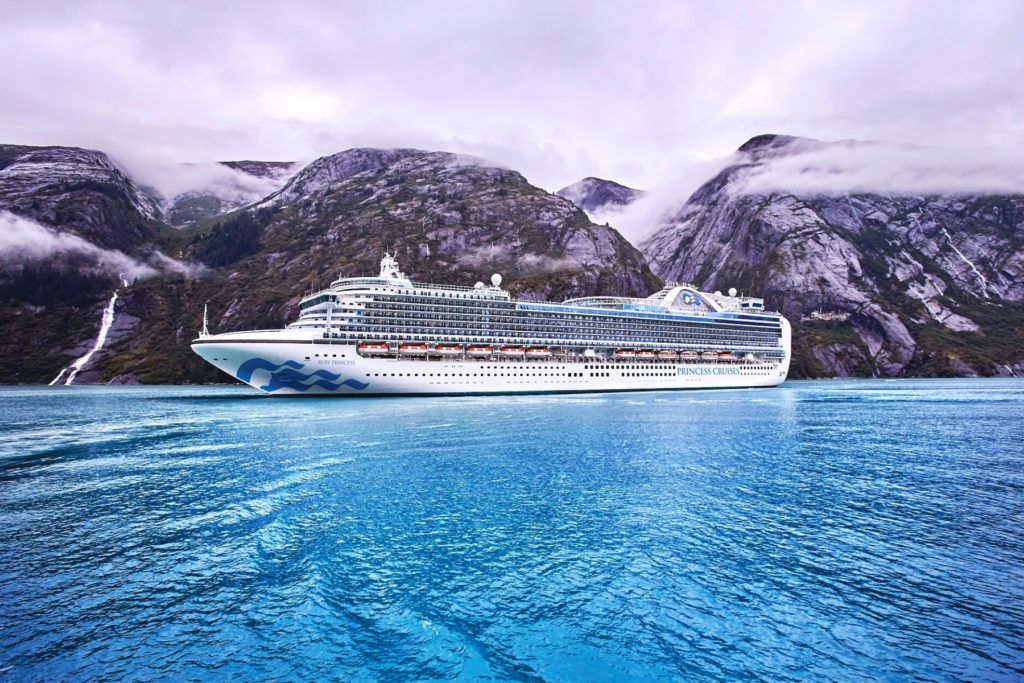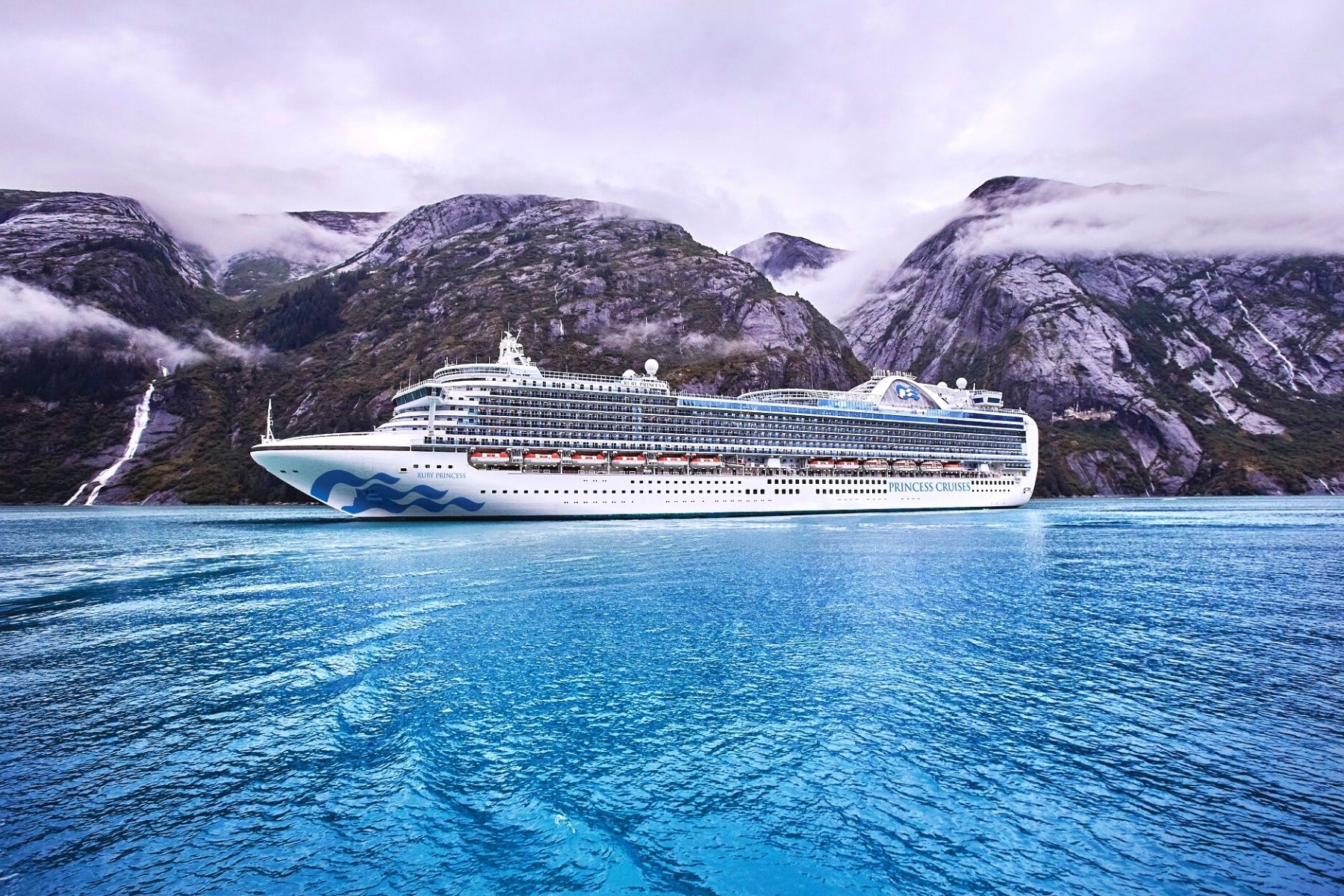 One itinerary includes Juneau, Skagway, Ketchikan, and Victoria, in addition to cruising Glacier Bay National Park. The other itinerary visits Icy Strait Point, Haines, Juneau, and Victoria, in addition to cruising Endicott Arm and the Dawes Glacier.
Onboard Ruby Princess, guests will find familiar favorites for the cruise line. SHARE by Curtis Stone and the Crown Grill specialty restaurants will tempt your palette. While Movies Under the Stars, live music, and nightly theater productions will keep you entertained.
You can relax in the adults only Sanctuary and rejuvenate on the Princess Luxury Bed before another full day ashore exploring all that Alaska has to offer.
EXCLUSIVE SAVINGS: Princess Cruises Alaska Voyages Now on Sale
Viking Orion
Viking Orion will offer an 11-day Alaska and Inside Passage Cruise in 2022. This itinerary will sail from either Vancouver, British Columbia or Seward, Alaska.
Viking Orion will visit Ketchikan, Juneau, Skagway, Sitka, Icy Strait Point, and Valdez. This itinerary also includes scenic cruising of the Inside Passage and Yakutat Bay. Further, there are several pre-cruise and post cruise extensions available.
The best part is this trip includes seven guided tours. Thus, Viking is our pick for the top Alaska cruise for luxury travelers.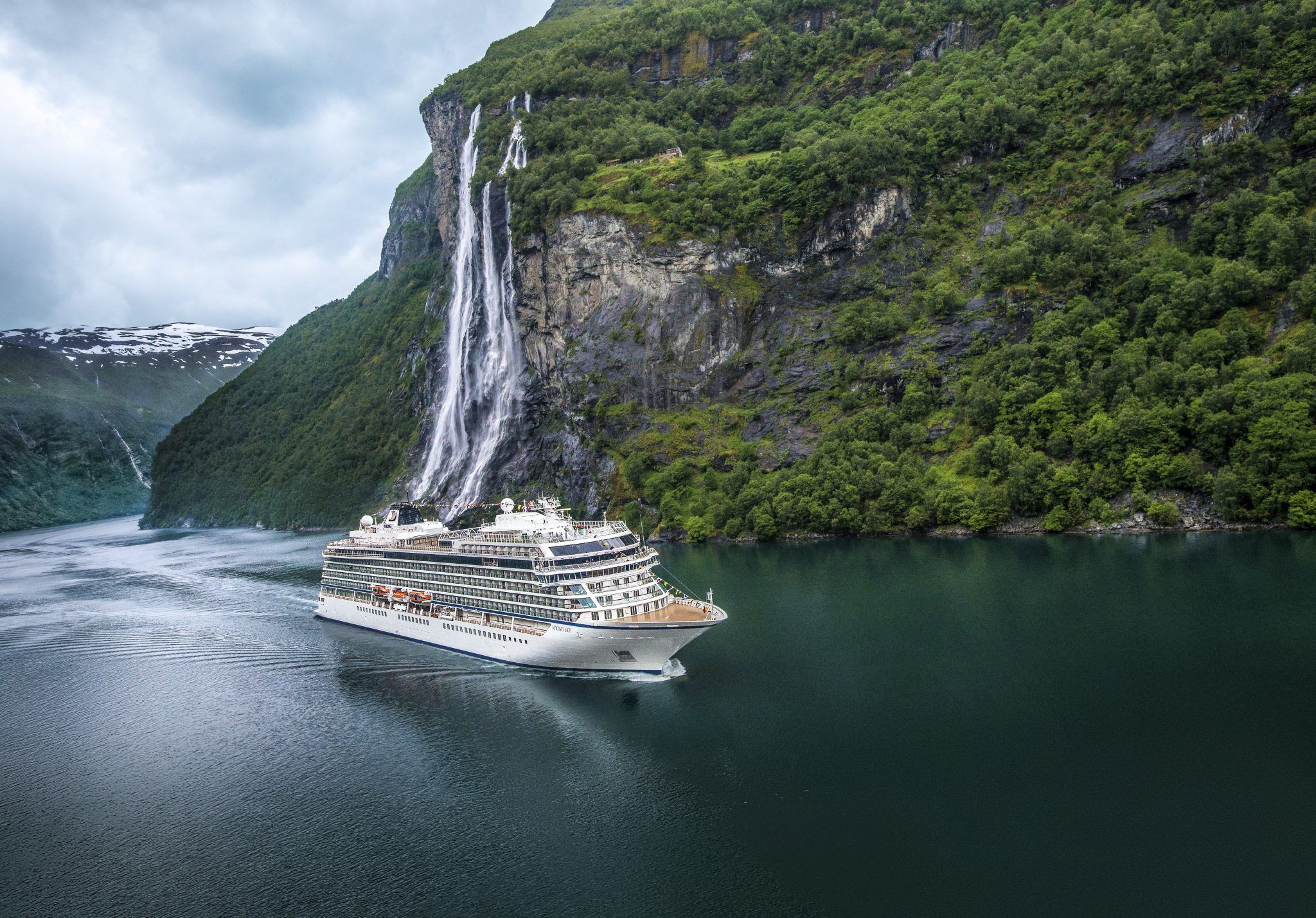 On a Viking Ocean cruise, you receive a free tour in each port of call, WiFi, no up-charges for specialty dining, and complimentary room service. Guests can also enjoy included beer, wine, and soft drinks at meals, specialty coffees and bottled water, access to the thermal suite, and more without any nickel and diming.
This small 930-passenger vessel also boasts state of the art technology and all veranda staterooms. These destination-focused itineraries compliment the unparalleled service and inclusive nature of the cruise line.
Ocean Victory
If you are looking for something a bit different this year, American Queen Voyages brand-new Ocean Victory should make your list of best Alaska cruises for 2022.
This purpose-built expedition vessel will debut in time for the Alaska cruise season. The Ocean Victory will visit the less-traveled regions of Alaska's Inside Passage led by a seasoned expedition team.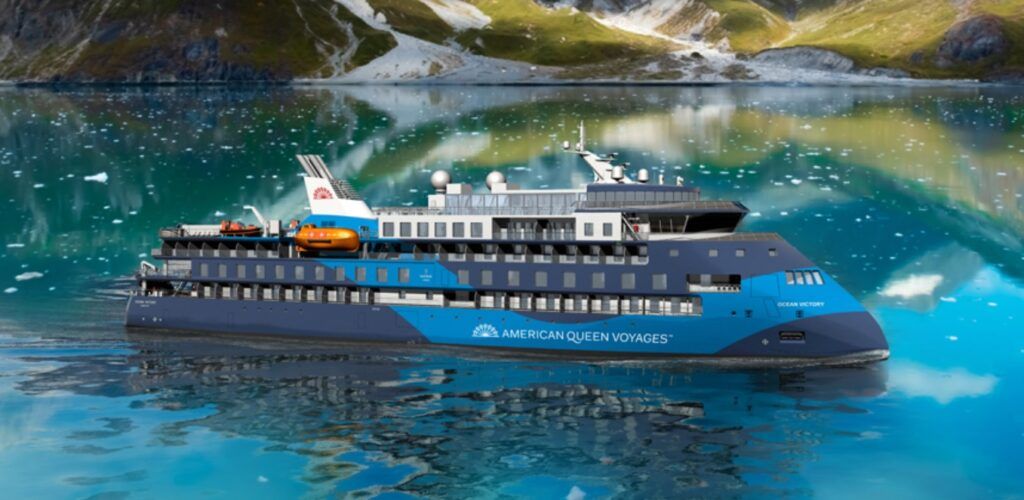 Accommodating only 186 guests, the focus of the expedition program is exploring Alaska up close. The vessel will sail between Vancouver, B.C. and Sitka, Alaska on 13-day journeys and feature ports of call that larger ships can't access, including Baranof Island's eastern coast.
The ship will feature spacious staterooms, expedition decks for easy launching into a zodiac or kayak, a sliding overwater viewing platform, and unparalleled views.
Guests can also expect regional cuisine, expert lectures, a pool deck, a spa, and so much more when cruising on American Queen Voyages' new Ocean Victory.
The Best Things to Do in Alaska Ports of Call
When you finally pick your best Alaska cruise for 2022, that's just the beginning of the excitement. You will then want to start exploring all there is to do in your ports of call. You can start by reviewing some of our guides listed below for popular ports of call.
Whatever you choose, you won't be disappointed. There is so much natural beauty, rugged landscapes, and wildlife waiting for you in Alaska.
Comments
Have we convinced you to book a cruise to Alaska? Have you sailed on any of these great ships? Drop us an anchor below to share your picks for the best Alaska cruises for 2022.