Vancouver, British Columbia is a popular embarkation port for many Alaskan Cruises. Some cruises offer round-trip sailings from Vancouver and others offer one way sailings that either begin or end in this beautiful city. If you are considering a cruise to Alaska, we suggest spending at least an extra day or two in Vancouver to explore the area. Wondering where to start? We give you our list of the Top Things to Do in Vancouver on an Alaskan Cruise. It's never too early to start planning!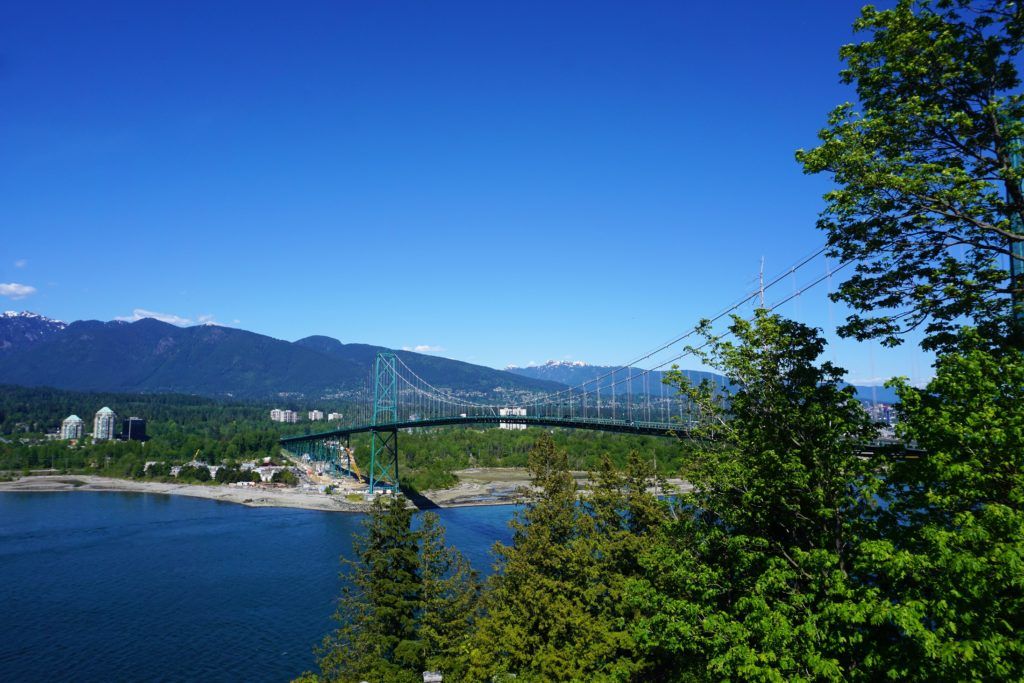 Top Things to Do in Vancouver on an Alaskan Cruise
Stanley Park
Stanley Park is Vancouver's largest urban park with a 5.5 mile seawall walking path, along with several other marked trails. You could easily spend hours here, if not the whole day, strolling the perfectly manicured grounds. This is an ideal vantage point to watch the ships sail under the Lions Gate Bridge. Other landmarks include the Brockton Point Lighthouse, Prospect Point which offers stunning views of the Lions Gate Bridge, the 9 O'Clock Gun among other statues located along the seawall, the totem poles, the gardens, and so much more.
Other popular parks in Vancouver include Queen Elizabeth Park, VanDusen Botanical Garden, and the Dr. Sun Yat-Sen Chinese Garden.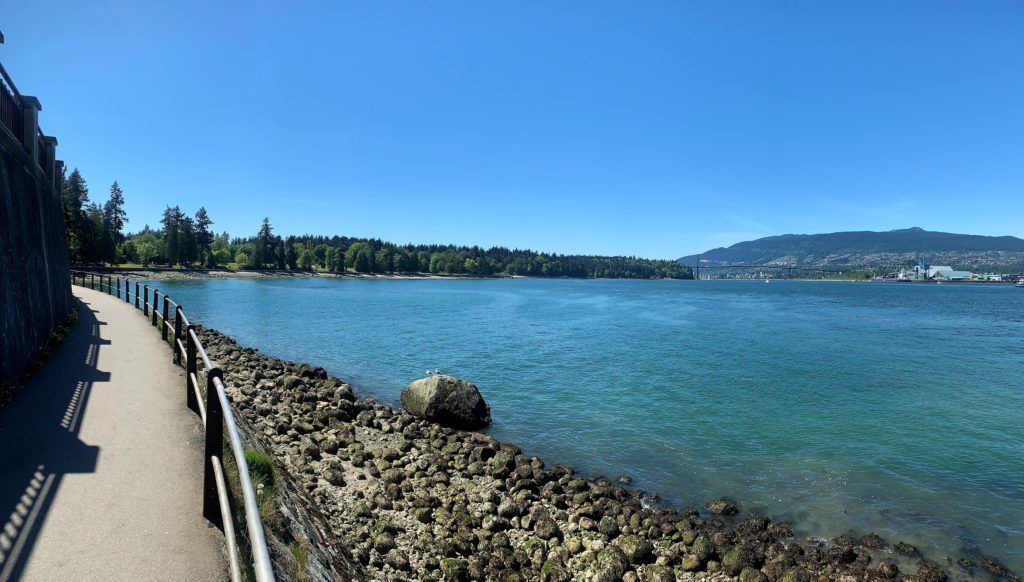 Related Post: Alaska Cruise Planning Guide
Vancouver Aquarium
The Vancouver Aquarium is located in Stanley Park and is Canada's largest aquarium. Here, visitors can learn about the area's marine life with over 30 exhibits, daily shows, and up close encounters. Dolphins, sea turtles, sea lions, and sloths are among the creatures you will discover during your visit to the aquarium.
There is also a 4-D cinema featuring immersive films that are fun for guests of all ages, and they are even included in the price of admission. A visit to the Vancouver Aquarium makes for a nice break from the outdoors if you plan to spend the day in Stanley Park.
Whale Watching
If you'd rather experience marine life in the open waters, the Alaska cruise season is the perfect time to go whale watching in Vancouver. From March to October, thousands of whales migrate through these waters including humpbacks, orcas, and gray whales. You can also spot sea lions, dolphins, birds, and a variety of other wildlife as you venture through the Gulf Islands and San Juan Islands.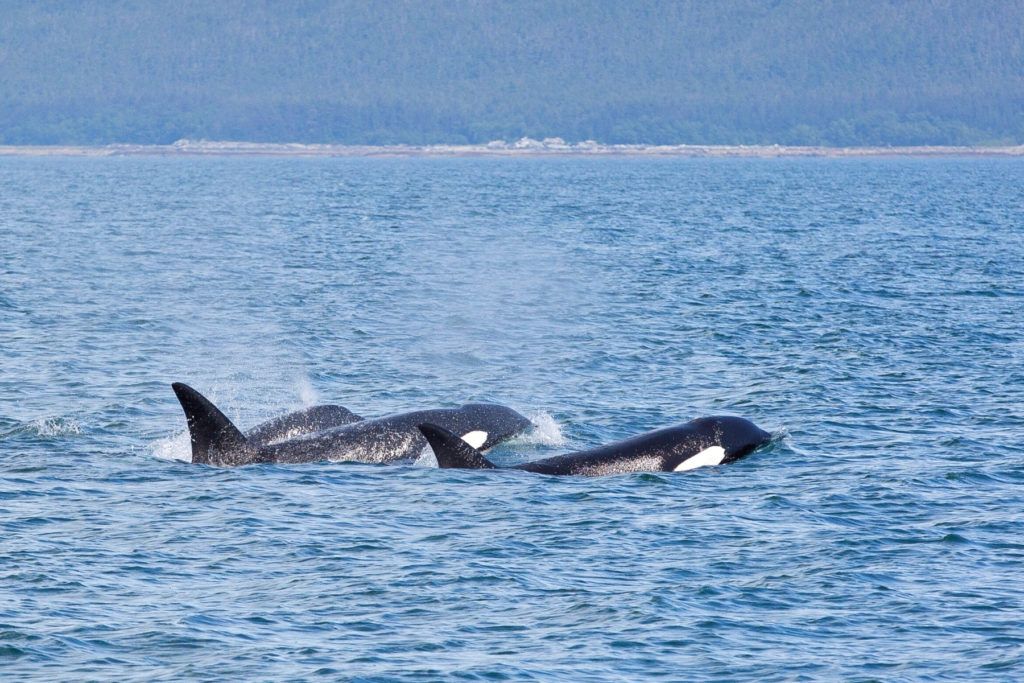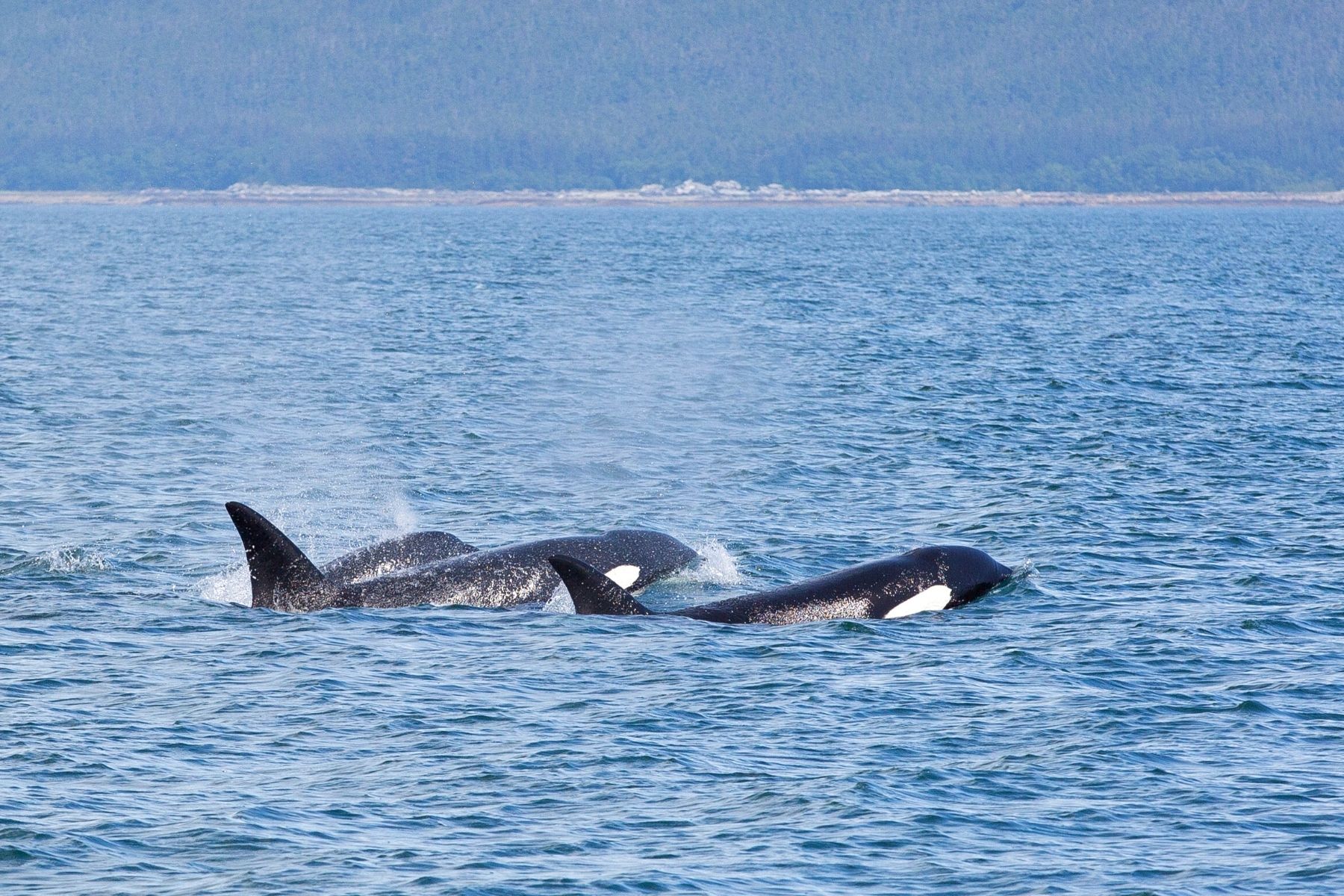 There are several options for whale watching tours including high-speed zodiacs, larger covered or partially covered boats, seaplanes, and kayaks. Many of these tours last 3-5 hours, leaving time to explore more of Vancouver. Be sure to dress appropriately as the weather conditions can vary greatly once onboard the vessel.
Related Post: Best Time of Year to Go on an Alaska Cruise
Granville Island
Granville Island, technically not an island, is another popular public space in Vancouver. It is located across False Creek under the Granville Street Bridge. Once known for its factories and sawmills, this area has now become a hub for culture.
Granville Island is well known for its Public Market with a wide variety of food vendors featuring an assortment of produce, baked goods, fresh seafood, and more. Outside of the market, visitors will find several dining options, theaters, art galleries, and craft workshops. The area is also home to an artisan sake maker, a spirits distillery, and two breweries. This is the perfect spot to do some souvenir shopping.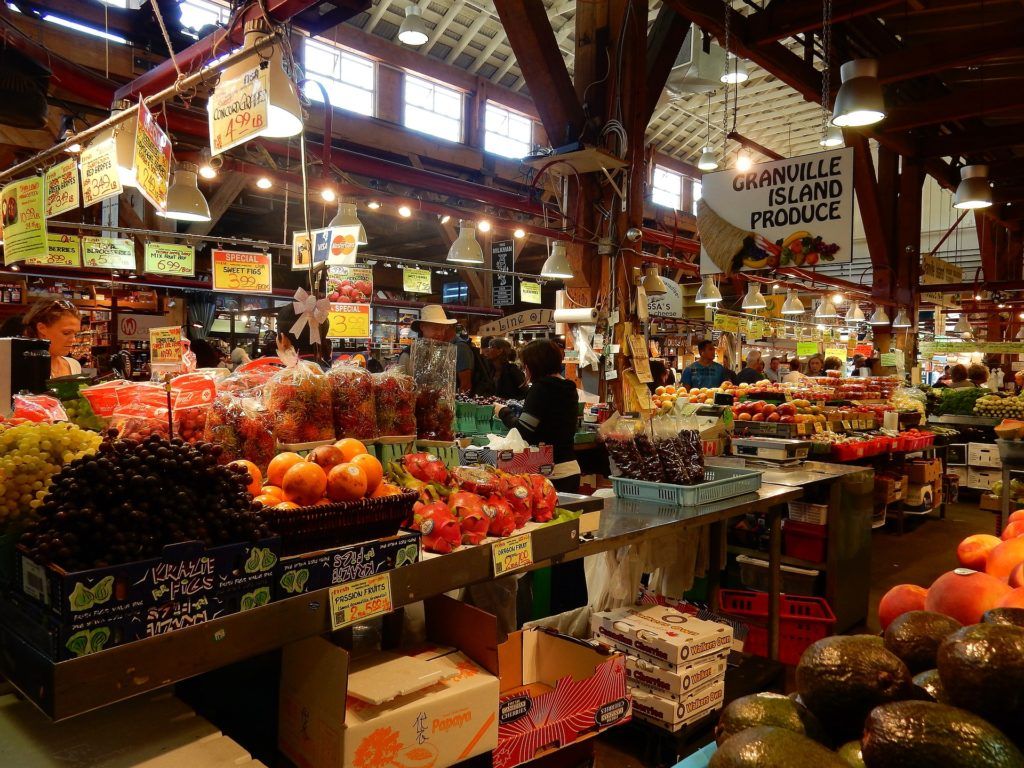 Related Post: Top Alaska Cruises to Book Right Now
Historic Gastown
The historic neighborhood of Gastown is the oldest in Vancouver dating back to 1867. A stroll down Water Street is mandatory to view the old buildings, the cobblestone walkways, the famed steam clock, and the iconic statue of Gassy Jack Deighton- the man whom this area is named after. The Steam Clock is an antique clock that is partially powered by steam and whistles every 15 minutes.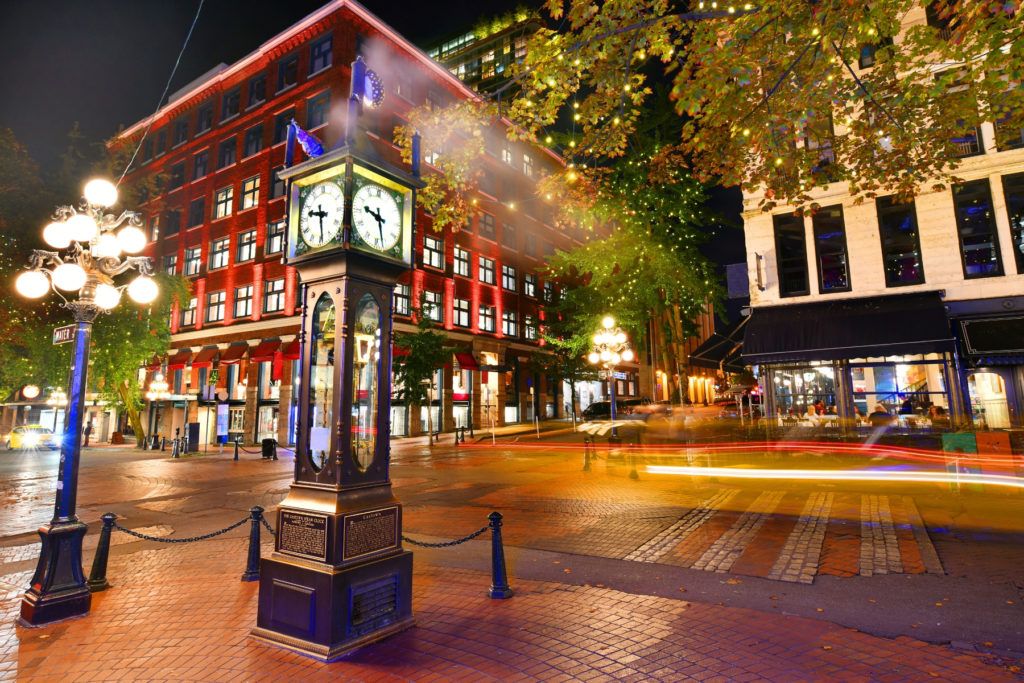 Gastown has also become a hub for foodies with upscale dining, drinks, and nightlife, as well as for shopping. There are a variety of history and food walking tours in this area.
Related Post: Alaska Cruise Packing Guide
Brewery Tour
With 25 local breweries, Vancouver is also a great place to take a brewery tour. There are many tours available that each offer its own unique craft beer adventure. From a Gastown pub walk to a craft beer and food tour or a street art and craft beer tour, there is the perfect pick for all types of travelers.
If beer is not your thing, perhaps you'd prefer the Fraser Valley Wine Tour. With this tour, you can explore some local wineries to learn a bit about the wine-making process and sample some varietals. The best part of this tour is that you can enjoy yourself and leave the driving to someone else.
Capilano Suspension Bridge
The Capilano Suspension Bridge is another Vancouver landmark dating back to 1889. This 450 foot long bridge is located in the Capilano Suspension Bridge Park and is suspend 230 feet above the lush rainforest and river below. The new Cliffwalk consists of a series of narrow bridges and platforms within the 27 acre park. There are also guided history and nature tours available.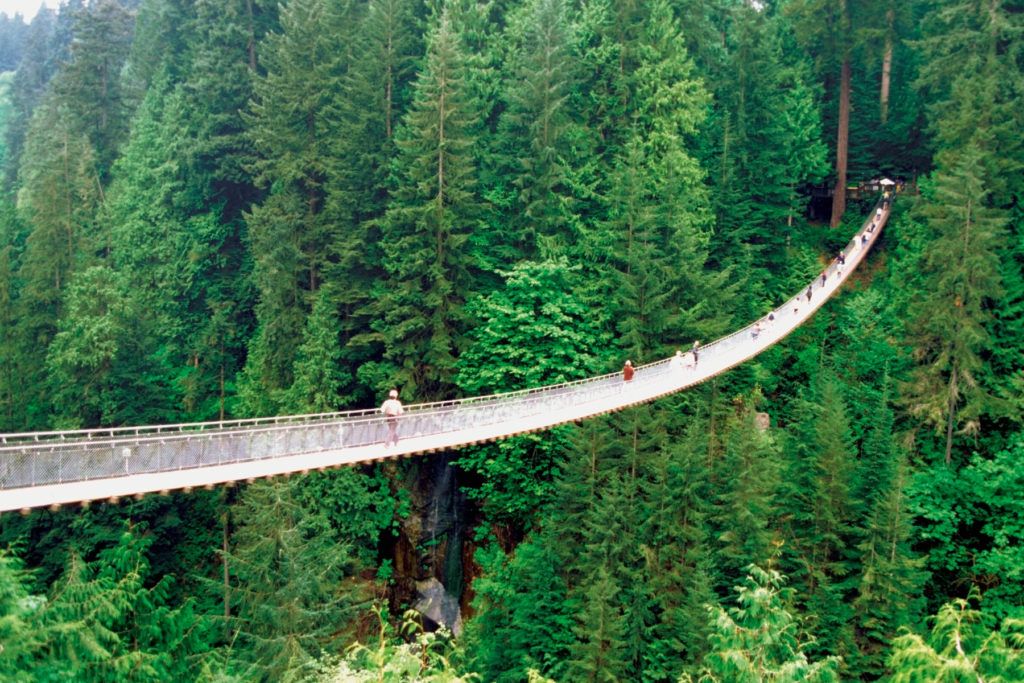 The Capilano Suspension Bridge is located a short 15 minute drive outside of Downtown Vancouver, and there is even a free shuttle from Canada Place. Or, you could book a tour that couples this landmark with other attractions for a full day of exploration, possibly Grouse Mountain which is located nearby.
Related Post: Essential Alaska Cruise Tips
Grouse Mountain
Grouse Mountain is also located just 15 minutes outside Downtown Vancouver. Standing tall at 4,100 feet above the city, Grouse Mountain offers stunning views of British Columbia. This resort area is a year round attraction, so there will be plenty of activities to enjoy during a summer visit.
Perhaps the most iconic attraction is the Skyride which takes visitors 1 mile from the Valley Station up to the Alpine Station near the summit in just 8 minutes. There is also a wildlife refuge, mountain ziplines, chairlift rides, hiking trails, family-friendly entertainment, and several dining options.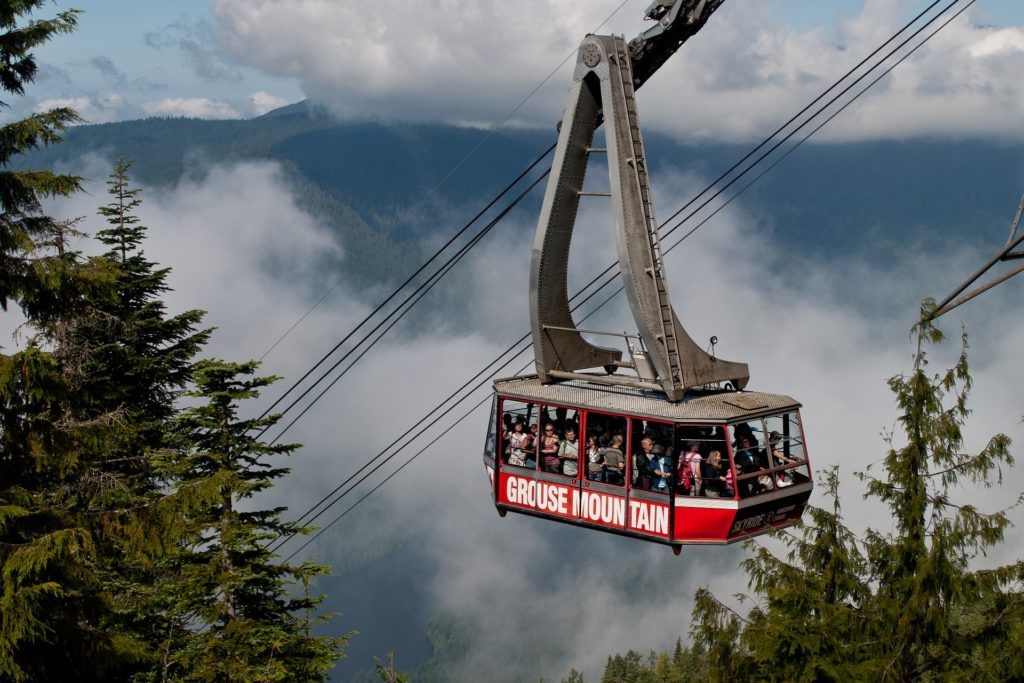 An admission ticket includes a transportation shuttle from Canada Place. It also includes a scenic round trip Skyride, access to the Peak Chairlift, lumberjack shows, Birds in Motion demonstrations, and visits to the grizzly bear habitat.
Sea to Sky Highway
If you want to venture beyond the limits of Vancouver, set out for a spectacular scenic drive along the Sea to Sky Highway. This route is named one of the top ten coastal drives in the world. Among the notable stops along the way is the quaint seaside village of Horseshoe Bay. As you continue on the journey, you will witness Shannon Falls. This is the third highest waterfall in the province at just under 1,100 feet.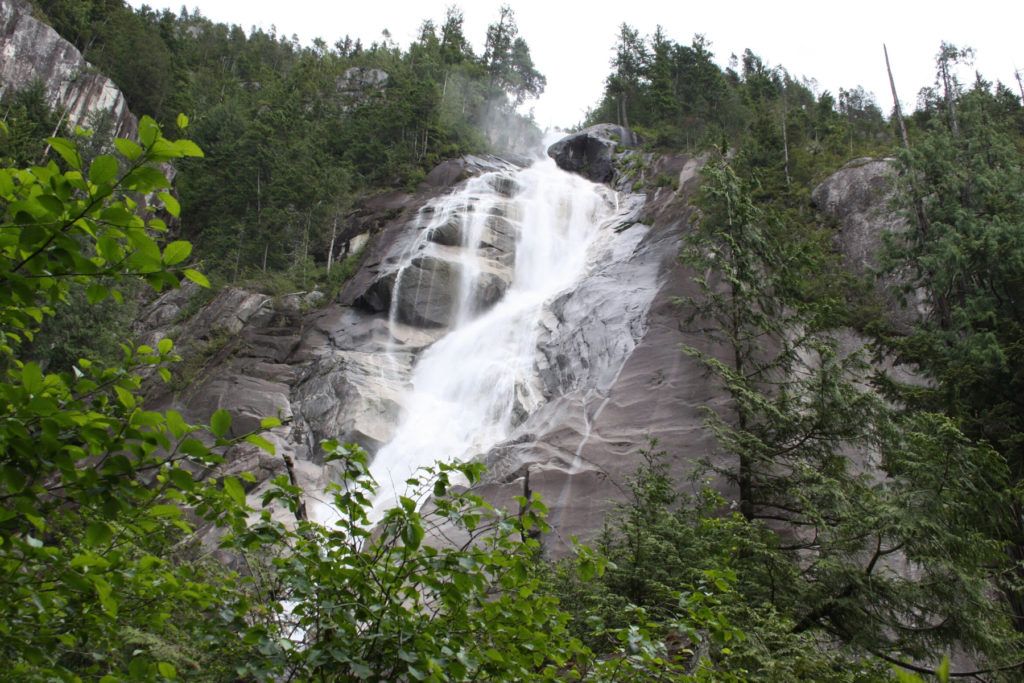 Located next to Shannon Falls is a new attraction, the Sea to Sky gondola. This 10-minute gondola ride takes guests up Mount Habrich to 2,800 feet above sea level for breathtaking views of Howe Sound. You can even test your courage by walking the Sky Pilot Suspension Bridge suspended 210 feet above the forest canopy.
Canada Place
If you are short on time, you can still get a glimpse of Vancouver pre-cruise or post cruise at Canada Place. Adjacent to the cruise terminal, Canada Place is home to a promenade, the Port of Vancouver Discovery Center, and the unique Fly Over Canada experience. Of course, you will also want to admire the iconic white sails.
Visitors can stroll along the Canadian Trail for incredible views of the port, Stanley Park, and the mountain backdrop. The Fly Over Canada experience is a simulator ride (think Soarin' in WDW's Epcot) that takes visitors on an 8 minute life-like flight over Canada's most spectacular scenery.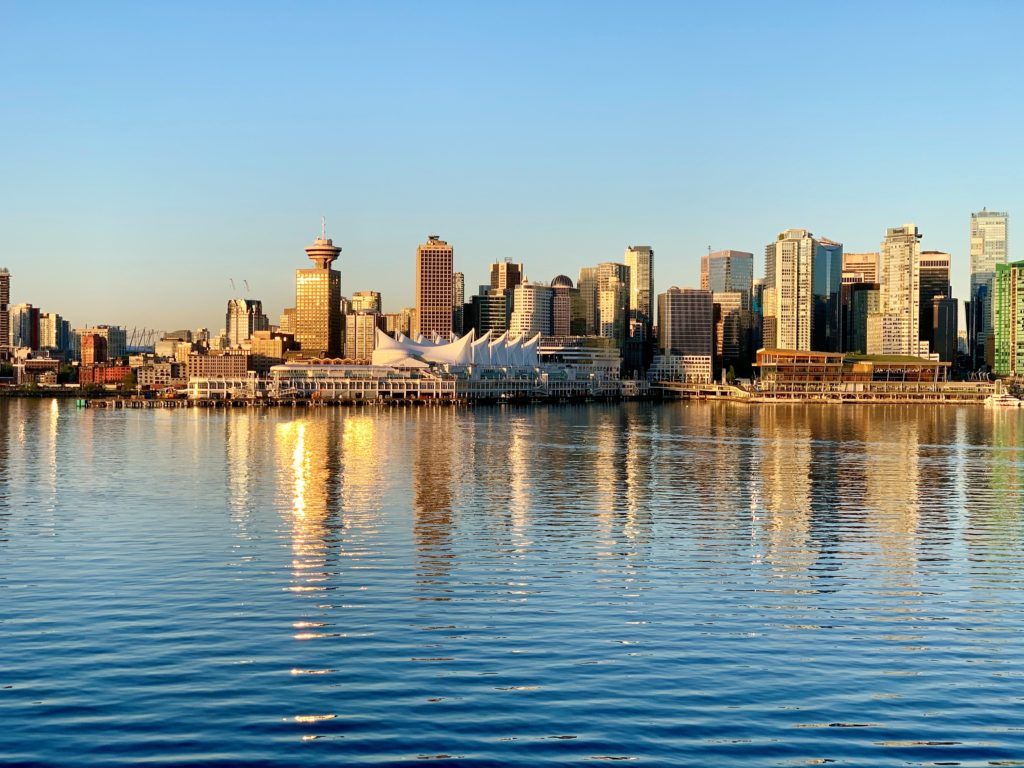 Comments
Have you visited Vancouver, British Columbia? Do you agree with our list of the Top Things to Do in Vancouver on an Alaskan cruise? Drop us an anchor below to share some of your favorite activities in this beautiful Canadian city.