Scroll Down to Watch Our Guide of What To Book Before Your Cruise!
Once you have your cruise reservation, you should set up an account on the cruise line's website (if you don't have one already from booking your cruise). Once you are registered, you can view your reservation and plan numerous different onboard activities before you even board the ship. If you aren't sure where to start, we help answer the question, "What Should I Book Before My Cruise?".
What You Should Book Before Your Cruise
Transportation
If you are local to the cruise port, you should decide how you will get there. You could arrange for private transportation, take an Uber or Lyft, or pay to park your car for the duration of the cruise. If you plan to drive yourself to the cruise terminal, you should investigate parking rates in the area to ensure you get the best deal.
If you will be flying to your cruise's embarkation port, you will need to book your airfare. We always recommend flying a day early to avoid any pre-cruise stress. If you do plan to fly in the morning of your cruise, you should confirm your ship's sail away time and book a flight that gives you plenty of buffer in between.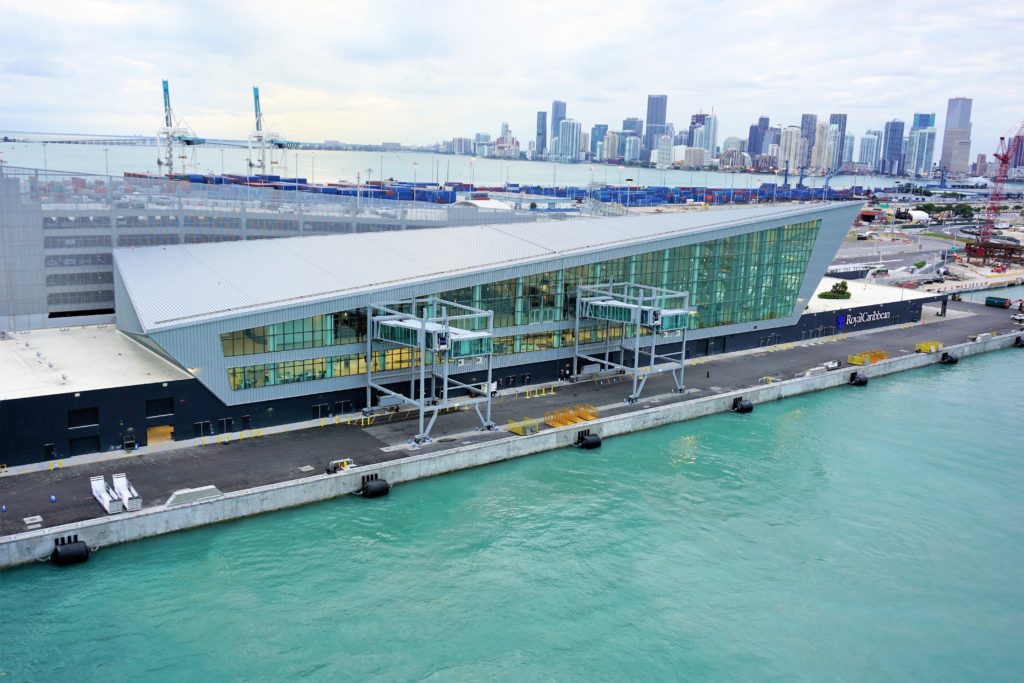 Then, you will also need to arrange your transportation from theairport to the cruise ship. You can either pre-book a shuttle service or just plan to take a ride share service. We find it to be most convenient to just take an Uber or Lyft to the port.
Related Posts: Best Ways to Get to the Port Canaveral Cruise Port
When arranging a flight home, be sure that you don't book one that is too early. When you are allowed to disembark the ship at the end of your cruise varies by the cruise line. It can also be impacted by weather, ship technical difficulties, receiving clearance from port customs, and a plethora of other reasons.
The cruise lines recommend that passengers avoid booking any flight before noon time. While we have booked earlier flights on some occasions, we generally agree.
Related Post: Best Cruise Ships of 2021
Pre-Cruise Hotel Stay
As mentioned above, one of our recommendations for cruisers who do not live within driving distance of the cruise port is always to arrive a day early. This will help to alleviate any stress surrounding flight delays, cancellations, missed connecters, etc.
This is especially true if you are flying in the winter from locations where snow and ice might impact your travels.
We always fly a day early and secure a pre-cruise hotel stay. This ensures that we get a good night's sleep and are well rested for embarkation day. No one wants to start off a cruise vacation feeling tired or jet-lagged.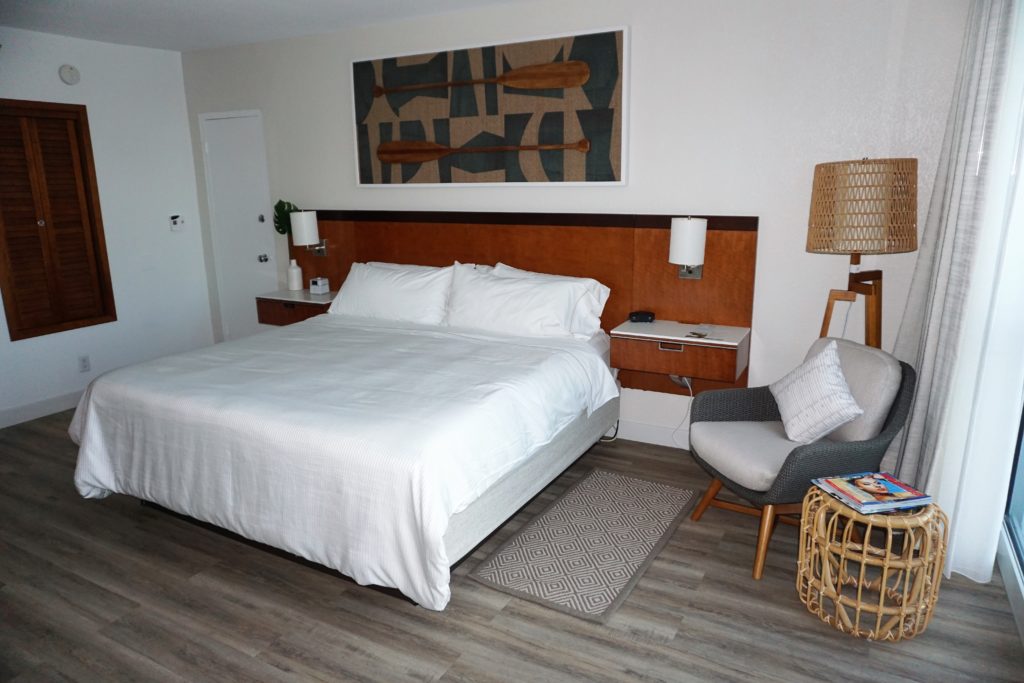 Some hotels provide shuttle service to the cruise terminal which also might need to be booked in advance.
If you are driving to the cruise terminal, you should also consider a pre-cruise hotel stay as some brands offer free parking for the duration of your cruise.
Check-In/Assigned Boarding Time
When preparing for your cruise, you must remember to complete the online check-in process. For the most part, you can fill out this required paperwork up to three days before embarkation. This process usually requires some basic information about your travel party, as well as setting up an account for onboard spending.
This check-in process will assign you a boarding time to help ease the flow of passengers getting on the ship. This is even more crucial now in the COVID-19 cruising era to allow for social distancing in the cruise terminal. Thus, you should complete this check-in sooner rather than later.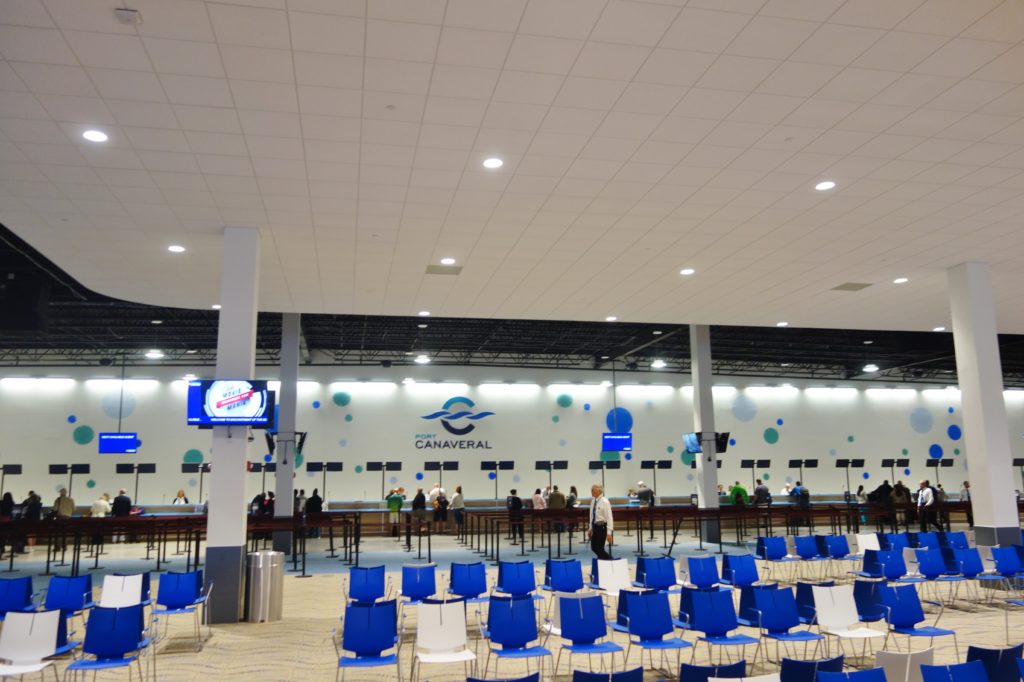 Further, some cruise lines now offer priority boarding packages. If this is something you are interested in, this will need to be booked before your cruise as well.
For instance, Carnival Cruise Line offers the Faster to the Fun package on some ships. Similarly, Royal Caribbean has The Key. These packages vary in terms of what is included, but they will ensure you are among the first cruisers to board the ship.
Related Post: Do I Need a Passport to Go on a Cruise?
Dining Reservations
Most major cruise lines now offer a variety of dining options on their ships. There is the common Traditional Dining which offers an early or late seating time. While the times do vary slightly by cruise line and ship, you will want to make sure you provide the cruise line with your preference before your cruise.
Many cruise lines also now offer some form of My Time or Anytime Dining. Similar to Norwegian Cruise Line's Freestyle Dining, this option enables cruisers to eat whenever they want, as opposed to being locked into a set traditional dining time.
However, similar to restaurants on land, there will likely be wait times during peak dining hours. Thus, we suggest securing at least some reservations ahead of time (if allowed by your cruise line).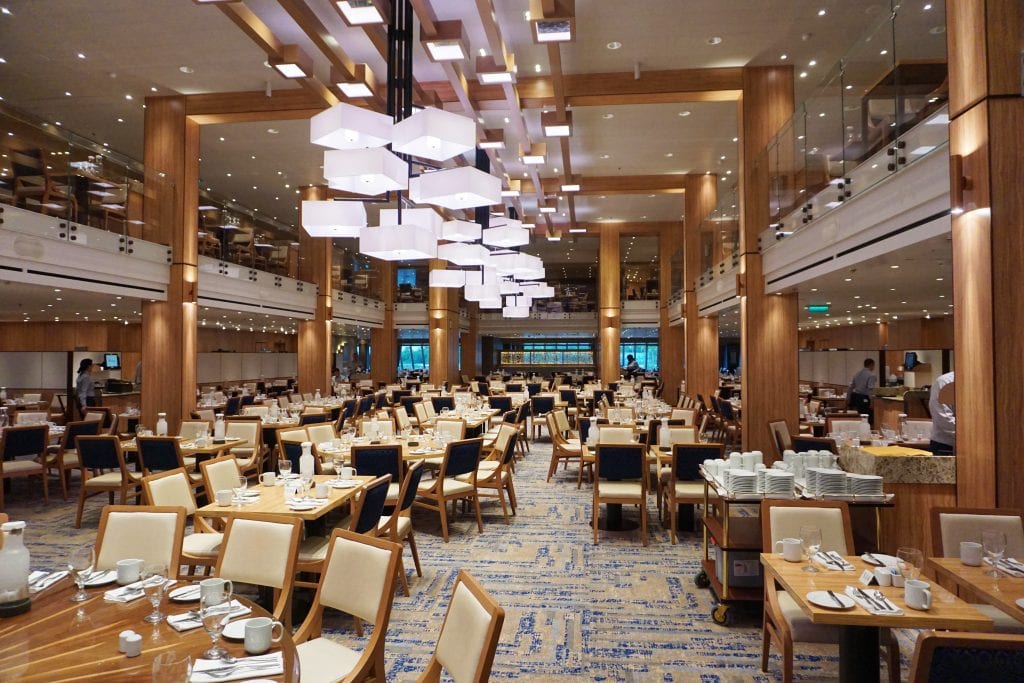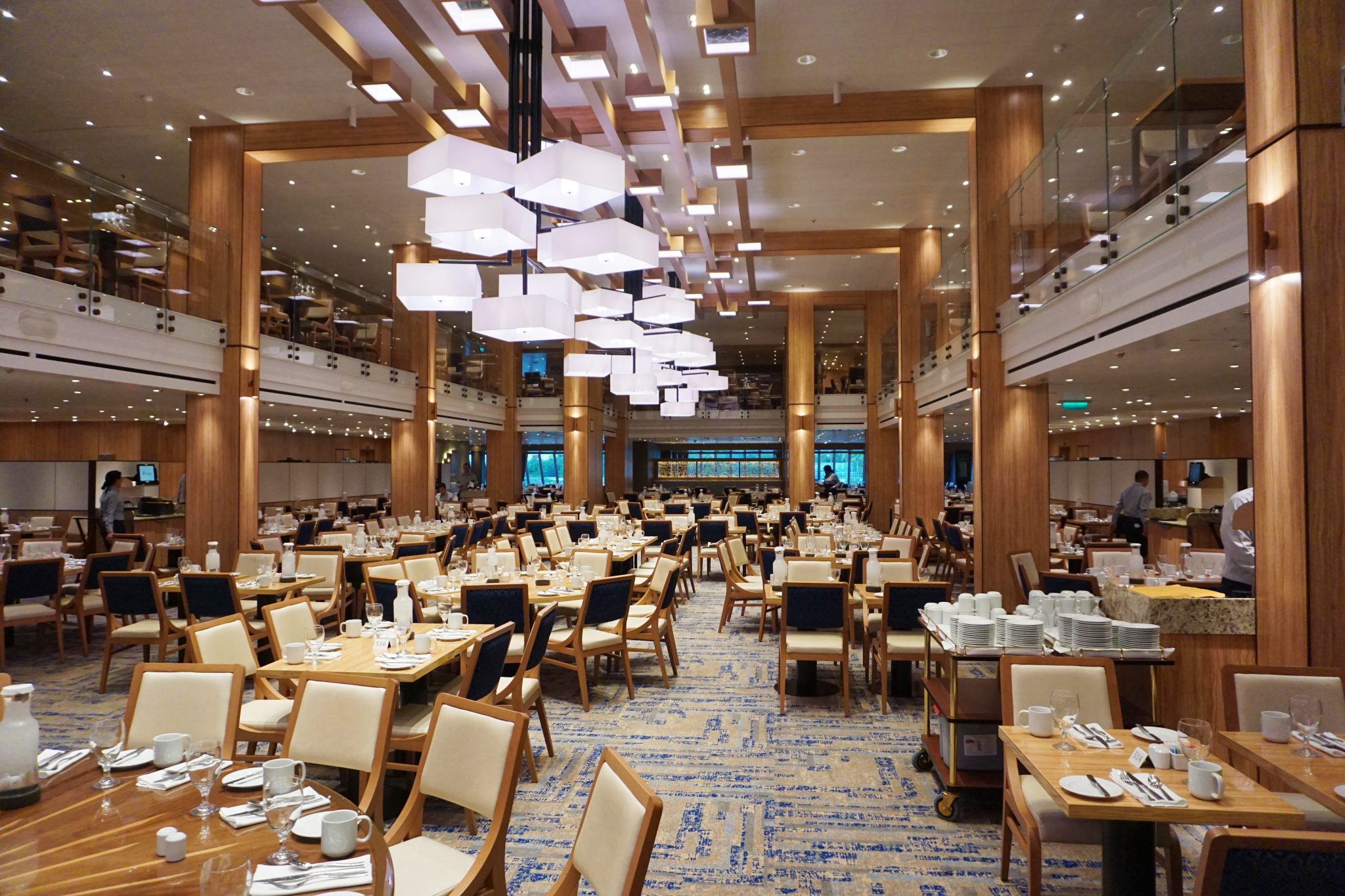 Further, most cruise ships have specialty dining restaurants. These upscale venues generally include steakhouses, seafood restaurants, Italian venues, and other experiential dining. While these restaurants do cost extra money, you might choose to dine at one of these restaurants for a special occasion.
Again, prime dining times fill up quickly, so we highly recommend that you book any specialty restaurants before you board the ship.
Perhaps, you might even want to splurge on a specialty dining package. For instance, Royal Caribbean offers the Unlimited Dining Package and NCL offers specialty dining packages with anywhere from 2 to 14 meals. These packages can be booked before your cruise, often for cheaper than onboard pricing.
Entertainment Reservations (If Applicable)
Modern cruise ships boast Broadway-caliber production shows, one of a kind entertainment offerings, and a host of additional amenities.
On some of the larger ships (mainly from Royal Caribbean and Norwegian Cruise Line), you are required to have a reservation for certain entertainment and onboard activities. Often times, these reservations can be booked before your cruise.
Depending on the cruise line, you can usually make these entertainment reservations 90-120 days before your sailing. The popular shows and times do fill-up quickly. So, we highly suggest you reserve these as soon as they become available on your cruise line's online planner.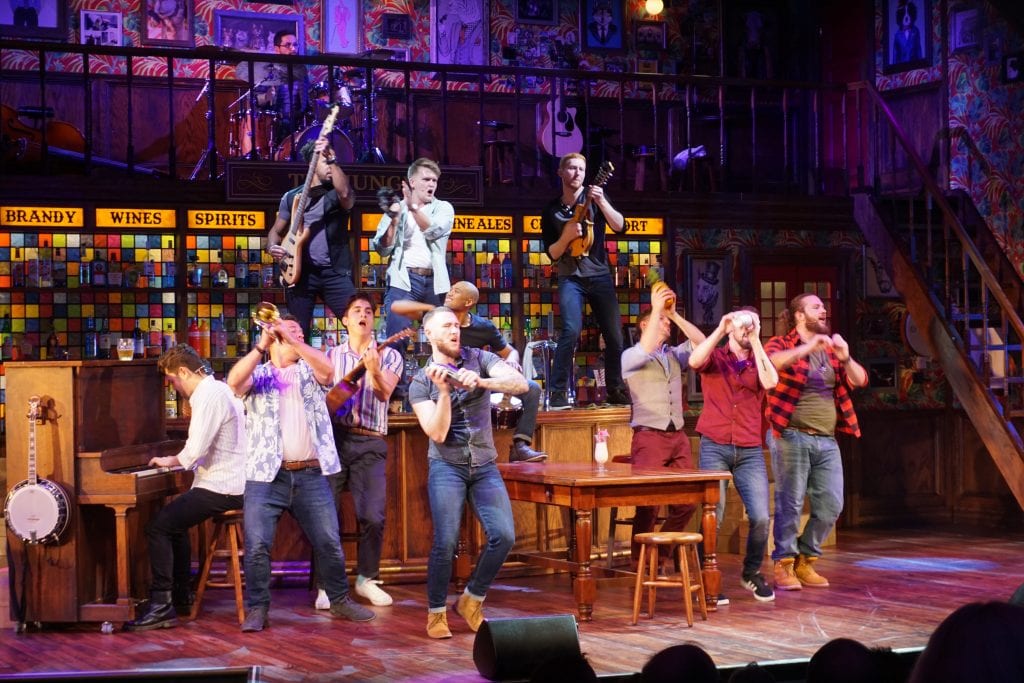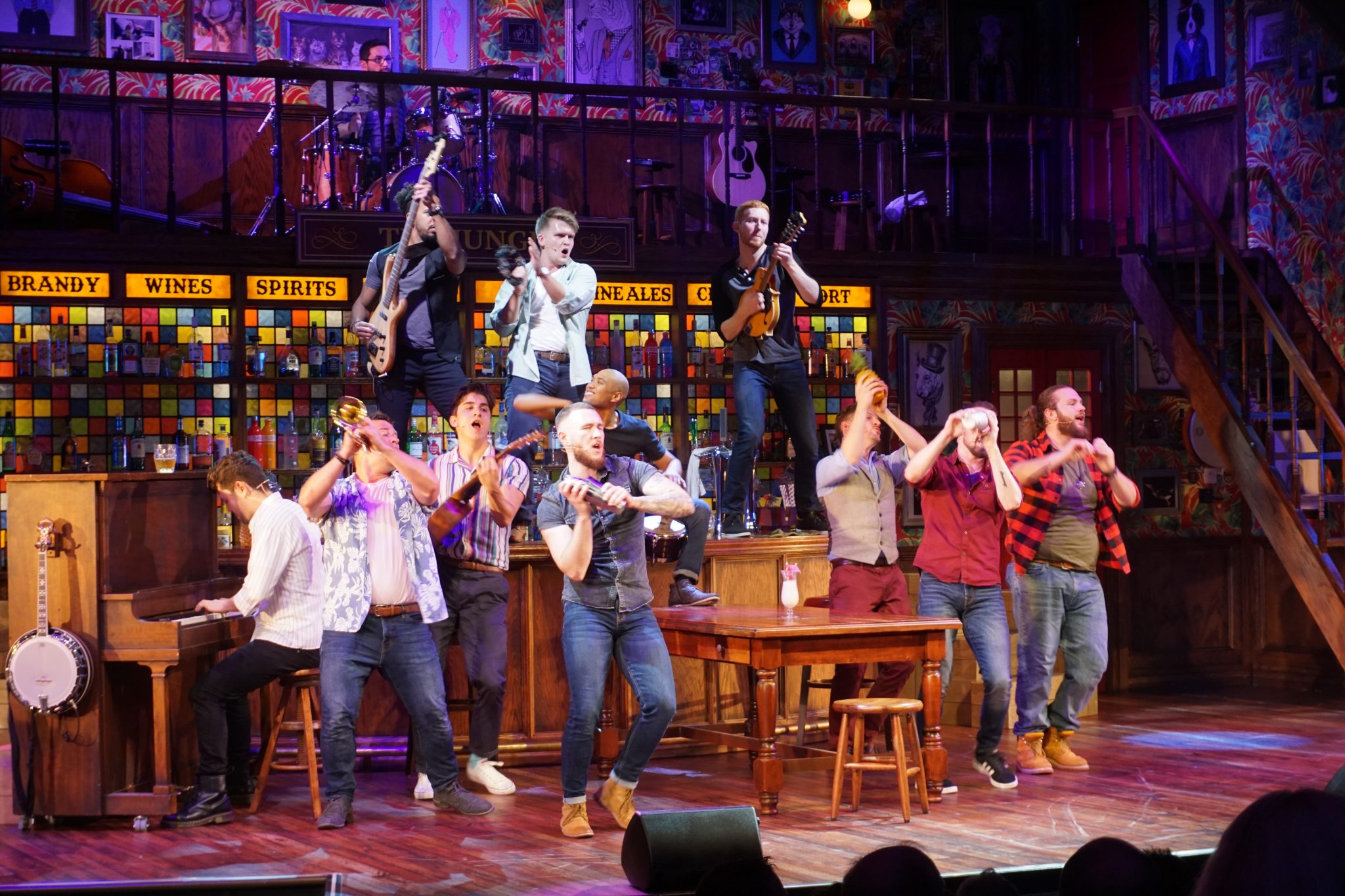 You won't want to miss any of these great productions.
There are some onboard activities that also require reservations. While you can reserve some pre-cruise, others will only be available to reserve once onboard the ship. For instance, Royal Caribbean's North Star and iFLY can be pre-booked, while Norwegian Cruise Line's laser tag and go karts need to be booked on embarkation day.
Related Post: Top Caribbean Cruise Tips
Shore Excursions
Half of the fun of going on a cruise vacation is exploring new destinations. While at your ports of call, you will want to have a plan which may include booking some shore excursions. These activities can include city tours, adventure experiences, beach breaks, food tours, and plenty of other exciting experiences.
Your cruise line will have a list of different activities at each port of call. You can view these shore excursions in your online cruise planner and will be able to purchase them pre-cruise. In fact, we highly recommend securing all your shore excursions prior to your trip.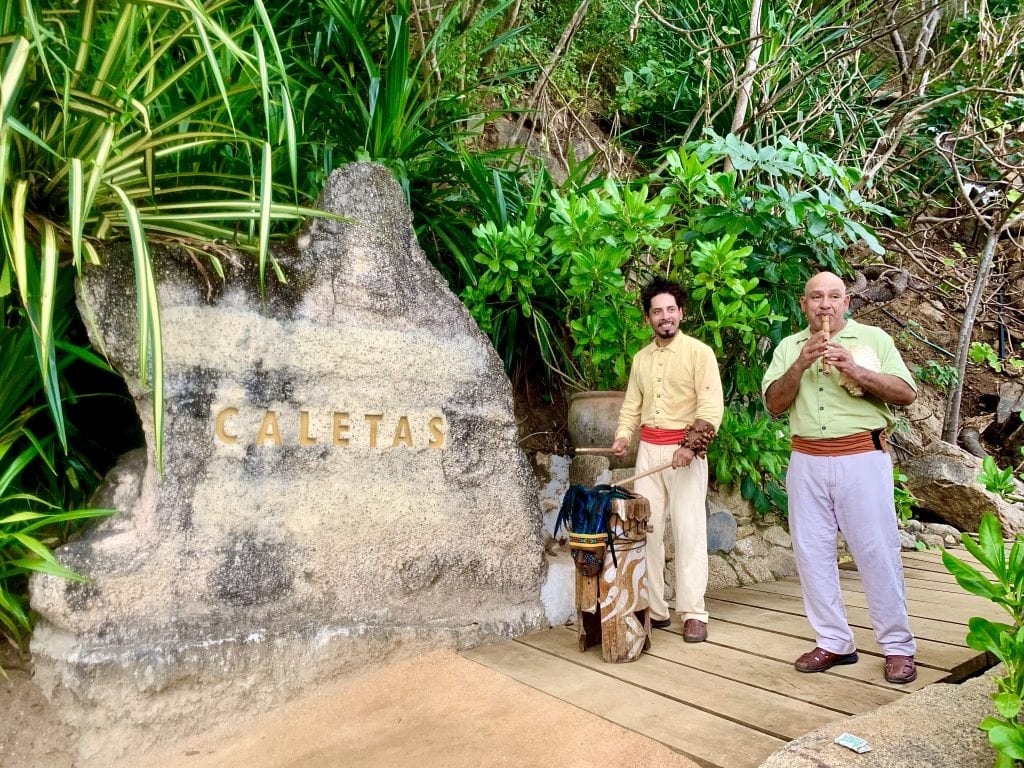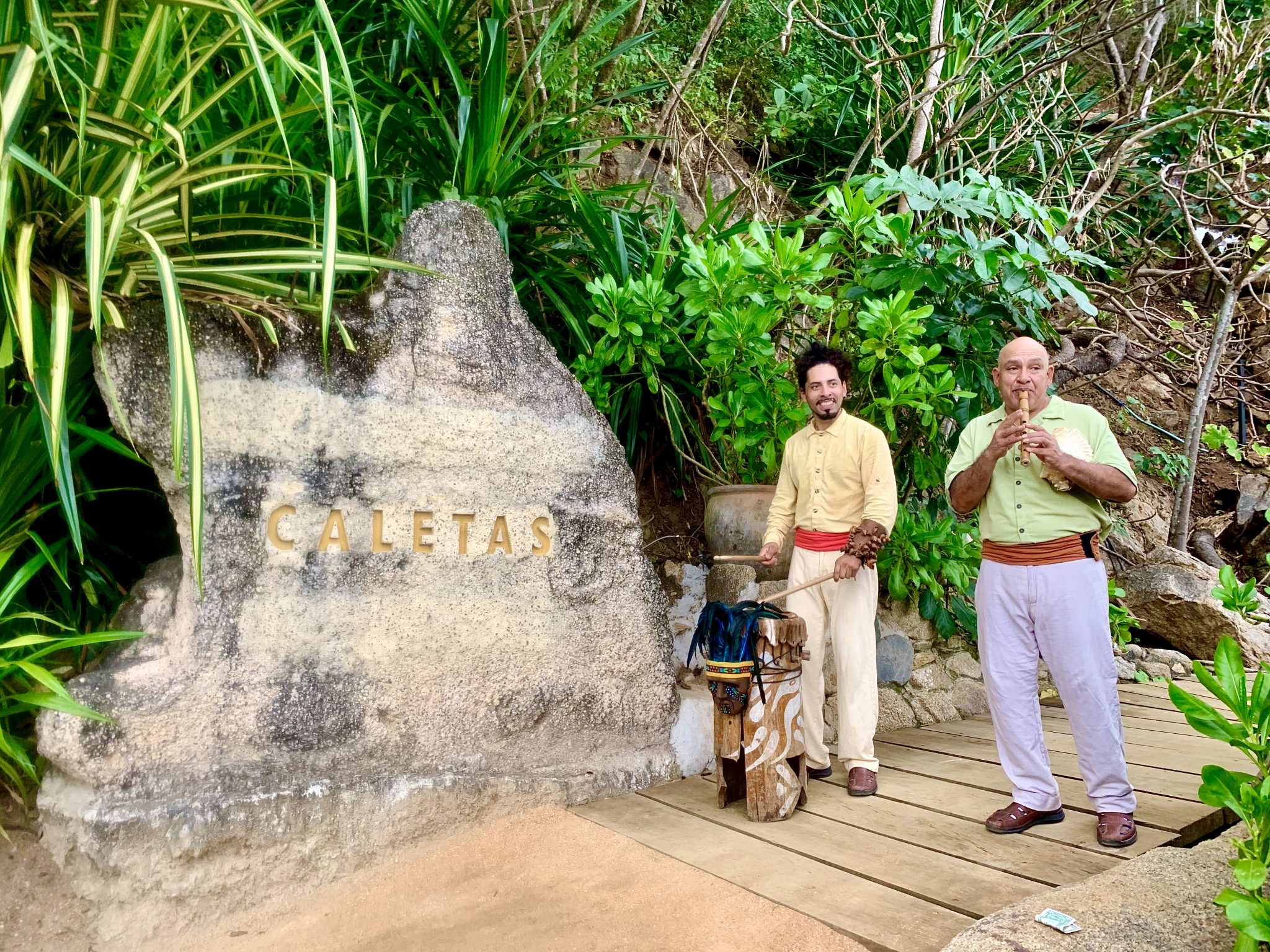 There are several other third party operators and local vendors that provide similar, if not better, tour offerings as well. You might get a more personalized and intimate experience and/or a better price by booking outside the cruise line. (Of note, you will temporarily only be allowed to take cruise line-approved shore excursions when cruising resumes.)
Regardless of with whom you book, you could miss out on some of the fun if you wait too long. These experiences can and do sell out before your cruise.
Drink Packages
Unless you are cruising on a luxury cruise ship, your cruise fare does not include alcoholic beverages. In fact, there is a good chance that your cruise ship will even charge extra for things like bottled water, specialty coffees, and soda.
Thus, many cruise lines offer drink packages.
These packages charge a flat fee per person, per day, but make the cruise more inclusive by covering the costs of these up-charge beverages.
The types of packages and inclusions do vary by cruise line. Royal Caribbean's Deluxe drink package is all-inclusive. However, Norwegian Cruise Line's Premium Drink package only covers alcoholic drinks (not bottled water or specialty coffee) and Carnival's Cheers Package limits alcoholic beverages to 15 drinks per day.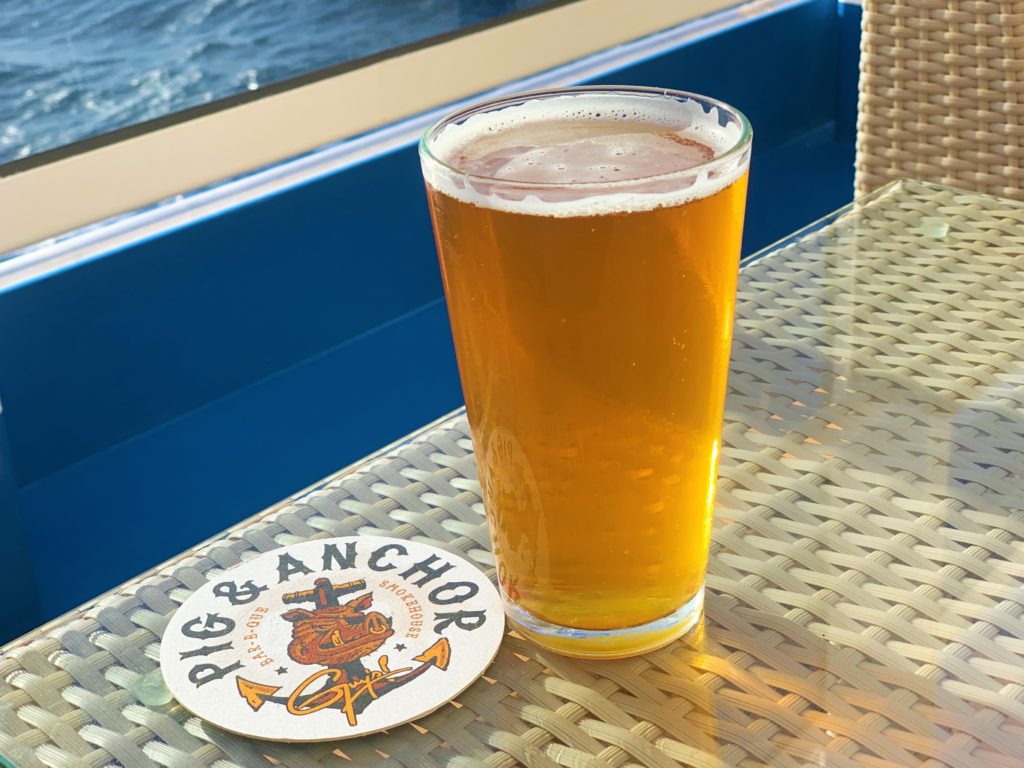 Most cruise lines offer non-alcoholic beverage packages, like soda packages or bottled water packages as well. You can purchase all drink packages pre-cruise on the cruise line's website. Using the cruise planner, you can often pre-purchase these items at a reduced cost.
For instance, Carnival Cruise Line always offers a 10% discount off onboard prices for its Cheers drink package. Many other cruise lines also run promotions and sales with anywhere from 20-40% off cruise planner items.
Related Post: Should I Buy a Drink Package on a Cruise?
Thermal Suite Pass
Besides the typical pool deck and solarium found on many cruise ships, several newer ships have a Thermal Suite. These areas typically offer a mix of steam rooms, saunas, whirlpools, and even snow rooms; however, they are usually not part of your cruise fare.
Generally, you can purchase a week-long pass or try to score a day pass during a port of call.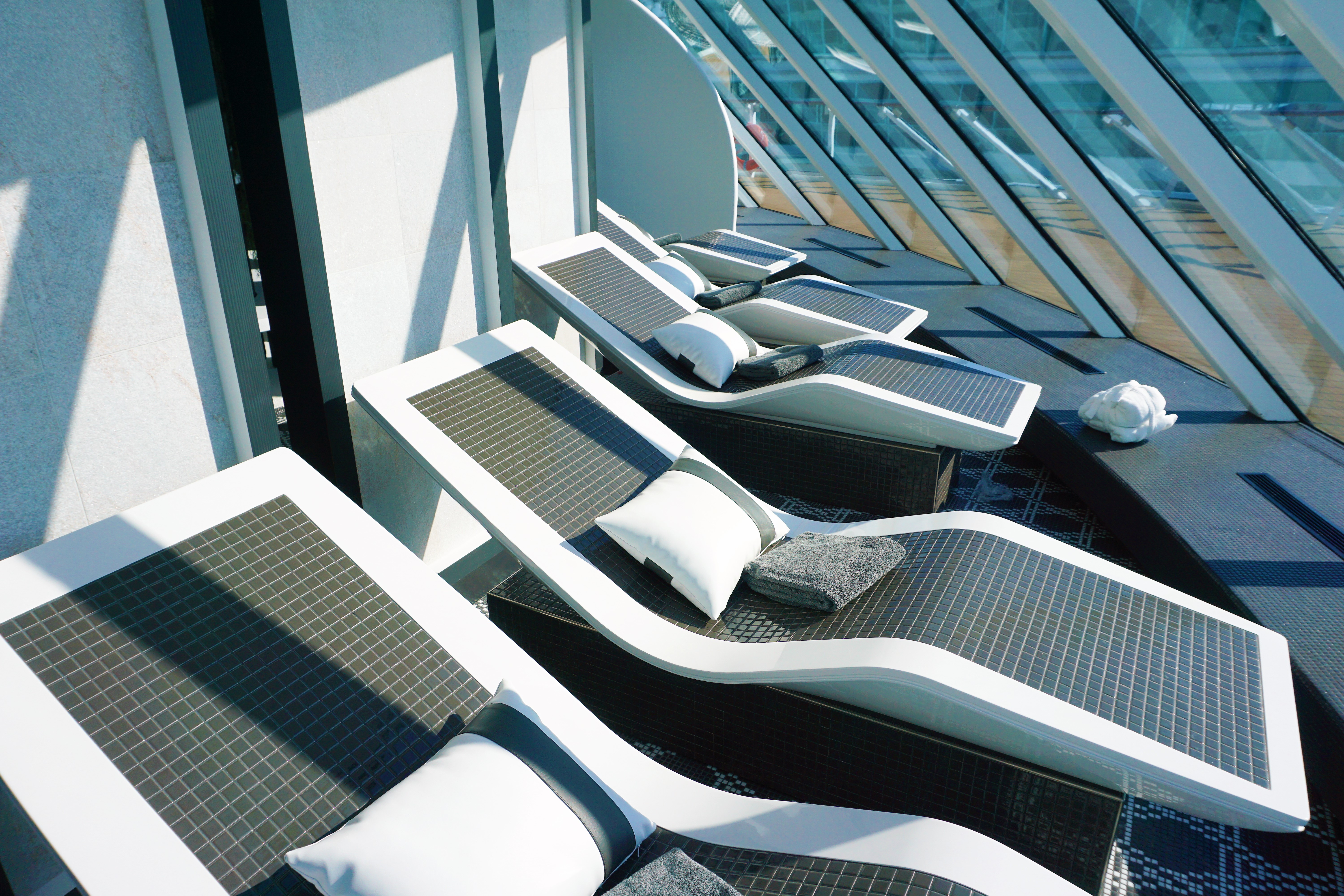 If you are certain that you will utilize the Thermal Suite on your cruise, then you should consider purchasing the week-long pass pre-cruise. By booking before your cruise, there is a chance that you can save money off the onboard pricing. If you are looking for a day pass, these are usually only available to purchase onboard the ship.
Though, not all cruise lines and ships offer day passes.
Spa Services
Massages, facials, manicures, or other spa and salon treatments are a great way to rejuvenate during your vacation. If you have your heart set on a specific treatment, we recommend you book an appointment before your cruise. Most cruise lines will allow you to reserve your spot ahead of time. This way, you will have your pick of time slots and might even score a pre-cruise deal.
Of course, the spa will run specials once you are onboard the ship as well, especially on port days. So, even if you don't book pre-cruise, you might still be able to save some money. Though, there may be limited availability.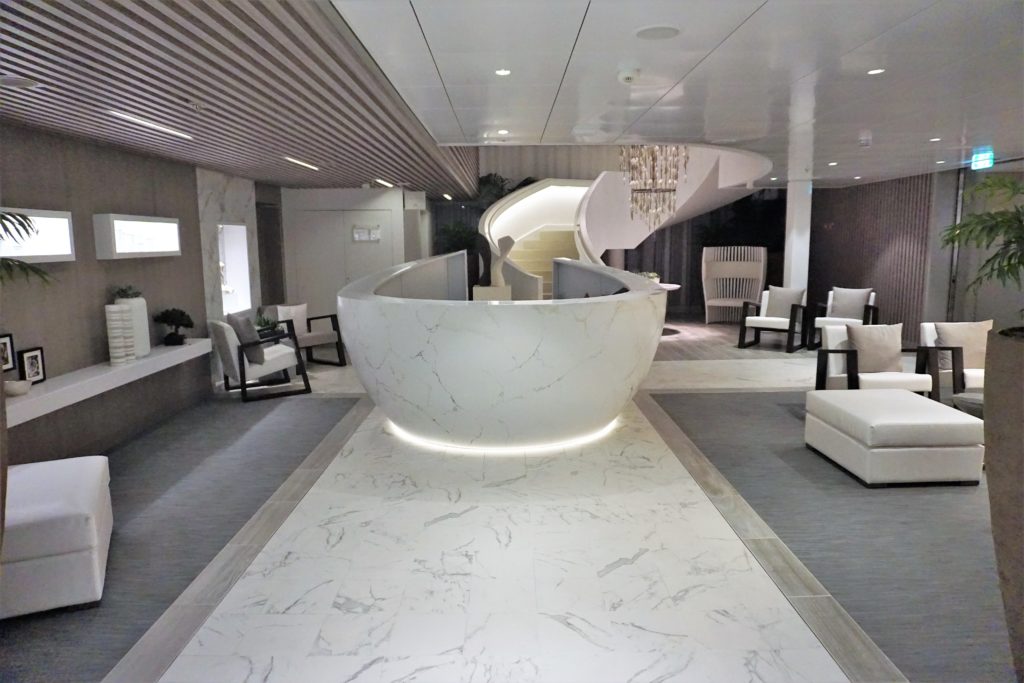 Of note, some cruise lines will also allow you to pre-book fitness classes.
Photo Packages
You will see photographers everywhere you go. At the port, near the dining rooms, and especially around the promenade or atrium on cruise formal nights. Yes, it is fun to take a few of the formal portraits or to pose with a pirate at your port of call. But, you will need to decide if purchasing these photos is worth it to you. A single photo can run upwards of $20, while a photo package can cost hundreds of dollars for a week-long cruise.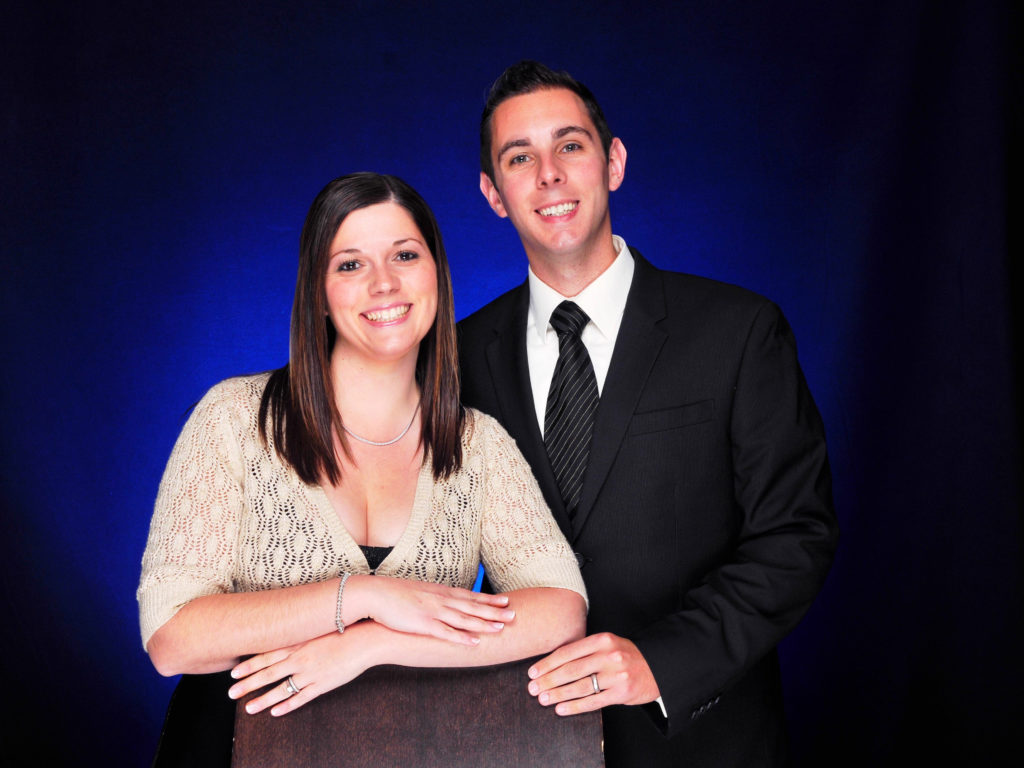 If you are certain you want a photo package, this is another item that you should book before your cruise. The online cruise planner pricing is often cheaper than the onboard prices. It's always nice when you can save money on a cruise!
Internet Packages
Like many premium hotels on land, WiFi will cost you extra money at sea. All major cruise lines now offer internet packages, though the types of plans and connection speeds do vary.
You should be able to use these packages to access the cruise ship internet for basic tasks like checking email and posting on social media. However, completing tasks like WiFi calling, FaceTime, and streaming movies and music while out to sea are not a guarantee.
Most cruise lines offer internet packages at per day prices that allow for unlimited use over the duration of your cruise. Some cruise lines also offer smaller packages for occasional usage. These are usually either good for 24 hours or a certain number of minutes. Prices can vary from $8 per day for social media packages up to $34.99 per day for unlimited premium WiFi packages.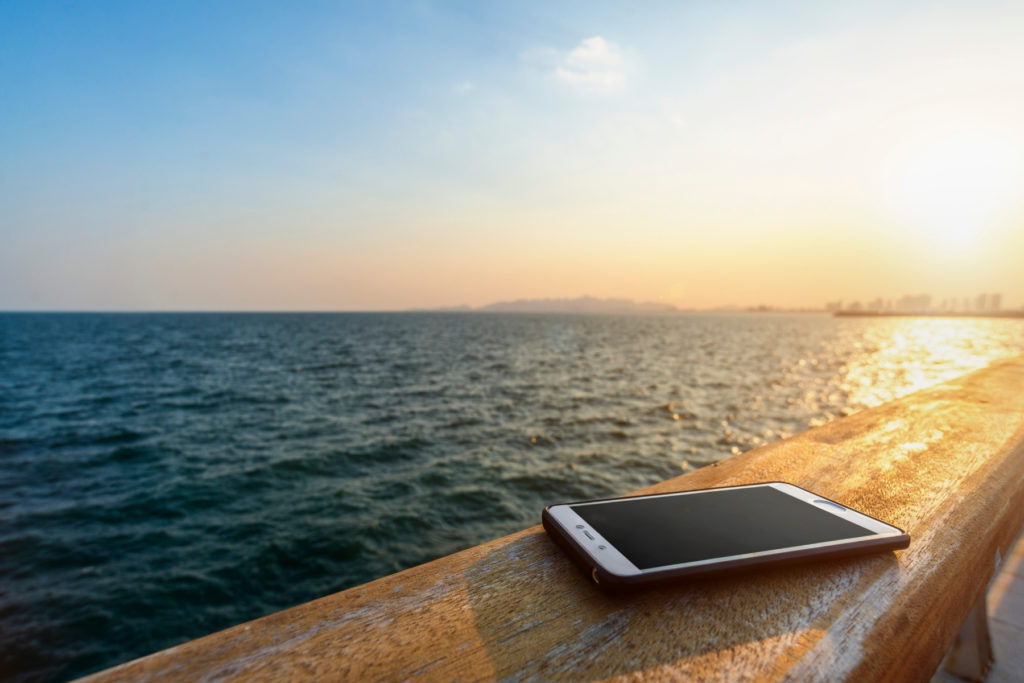 Again, no matter which package you choose, booking before your cruise can save you money off onboard prices.
Celebration Packages
If you are celebrating a birthday, an anniversary, or another special occasion, you should check the cruise line's website for the celebration packages available. These might include balloons and decorations, cake, flowers, strawberries and champagne, etc.
By purchasing one of these packages before your cruise, you can surprise your loved one on embarkation day. The only thing that could be better than being on the cruise is finding a nice surprise when you enter your stateroom for the first time.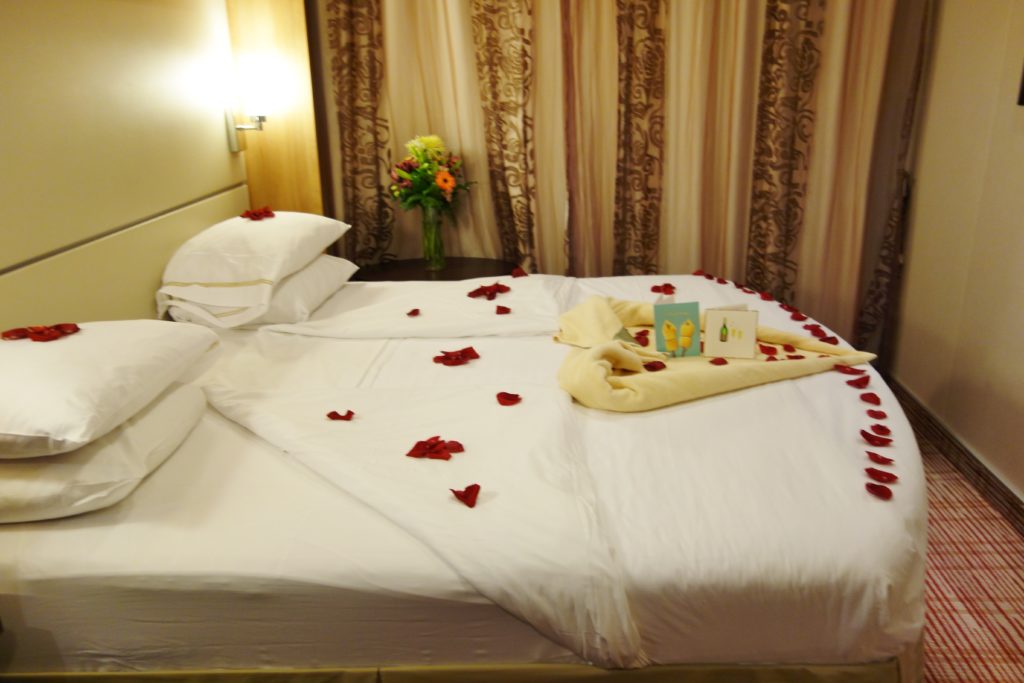 Pre-Pay Gratuities
Cruise gratuities are services charges that are not included in a standard cruise fare, similar to a hotel resort fee. These additional fees are a per person, per day dollar amount that are charged to all guests across all stateroom categories. The exact charge for these cruise gratuities does vary by cruise line and by stateroom category. The range is generally between $14.50-$18.50 per person, per day.
You can pay these gratuities usually one of two ways. You can elect to pre-pay your charges or you can have them billed to your onboard account on a daily basis.
We recommend that you pay your gratuities before your cruise. While they are not any cheaper, it will help to avoid sticker shock when you get your final bill at the end of the cruise.
Comments
What items do you book before your cruise? Do you agree with our list? Drop us an anchor below with your pre-cruise planning tips.