Most cruise ships from all major brands offer a variety of different stateroom categories. These cabin options vary based on factors such as size, amenities, and location on the ship. When picking the right cabin for your next trip, you will need to evaluate these factors to determine the ideal accommodations for you. When asked for cabin recommendations, we often suggest that those new to cruising book a balcony cabin for a cruise.
While we have sailed in all types of cabins, our go-to room category now is almost exclusively balcony cabins. Why you might ask? Well, here are our 7 reasons you should book a balcony cabin for your next cruise.
Is a Balcony Cabin Worth it on a Cruise?
The Choices
While older cruise ships have a limited number of balcony staterooms, modern cruise ships offer many more options. On recently built vessels, balcony cabins can be found on many of the passenger decks. Given the popularity of this stateroom category, you are bound to find a balcony cabin in your ideal location.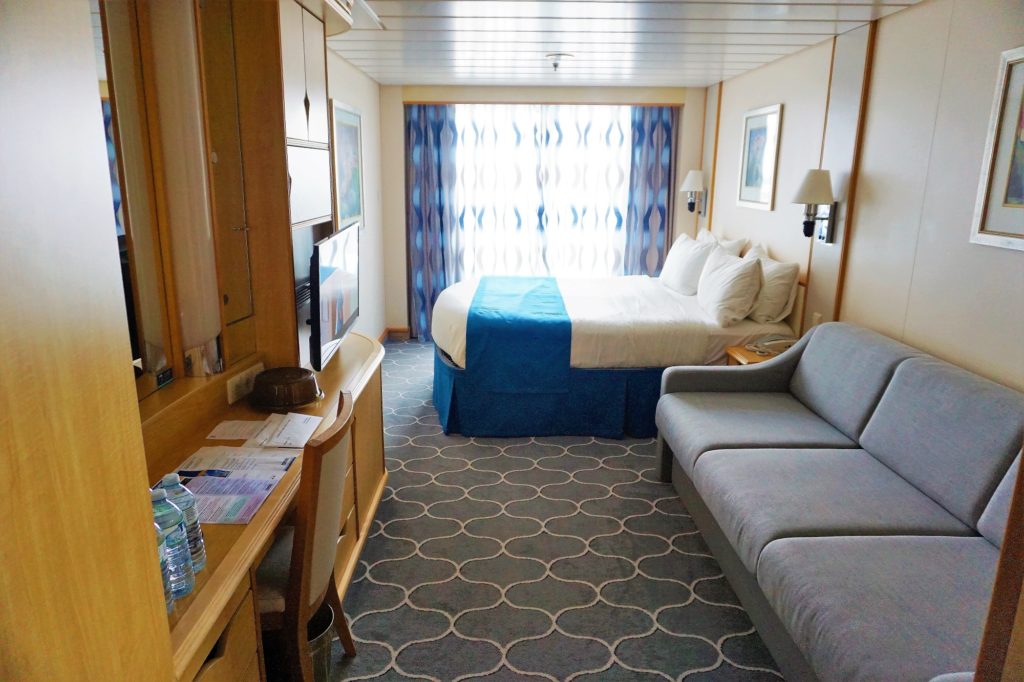 We tend to prefer mid-ship balconies located on the middle decks. This way, we are never too far away from anything. Do keep in mind that these mid-ship balconies, closer to popular amenities, do cost more money on a cruise. They also tend to sell out more quickly.
When booking a balcony cabin, the least expensive picks tend to be all the way forward (front of the ship) or all the way aft (back of the ship). They also tend to be on lower passenger decks.
However, one of the newer and most popular balcony cabin staterooms recently are aft-facing balconies. As the name suggests, these balconies overlook the back of the ship, so you can watch the ship's wake as you sail around the world. These rooms also tend to be larger than a traditional balcony cabin.
With a variety of different subcategories, you will most likely find a balcony cabin in your price range. There are even some balcony cabins that come with added perks like access to the ship's thermal suite.
If you are looking to save money, you could opt for a "guaranteed balcony".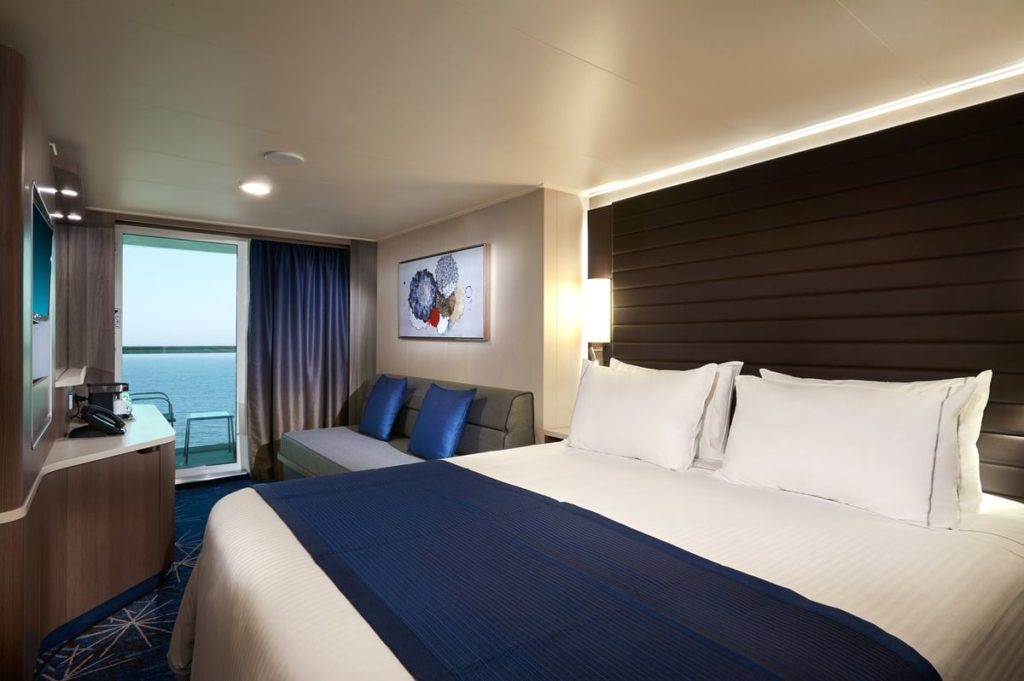 Guaranteed staterooms allow you to lock in a cabin within a given category at a discounted rate. The catch is that you don't get to pick your exact cabin location. In our experiences, booking this rate is a great alternative. We almost never receive the lowest tiered balcony rooms when using this approach. We have actually scored some great balcony locations!
EXCLSUIVE SAVINGS: Score a Great Deal When You Book Your Next Cruise Right Now!
The Extra Space
The least expensive cabins are interior staterooms. As the name implies, they are located in the inside of the ship. These cabins do not offer any windows or views of the outside world. These rooms also tend to be the smallest, usually around 140-150 square feet.
As you would suspect, as you move up in price, you get more in-room square footage. This is true, of course, of balcony cabins as well. For most of the larger vessels, these staterooms are between 180 -220 square feet.
Believe us, this extra square footage comes in handy during the trip.
When comparing the inside of balcony staterooms to inside or ocean view staterooms, we tend to find the extra space comes in the "living area" of the cabin adjacent to the bed and the desk.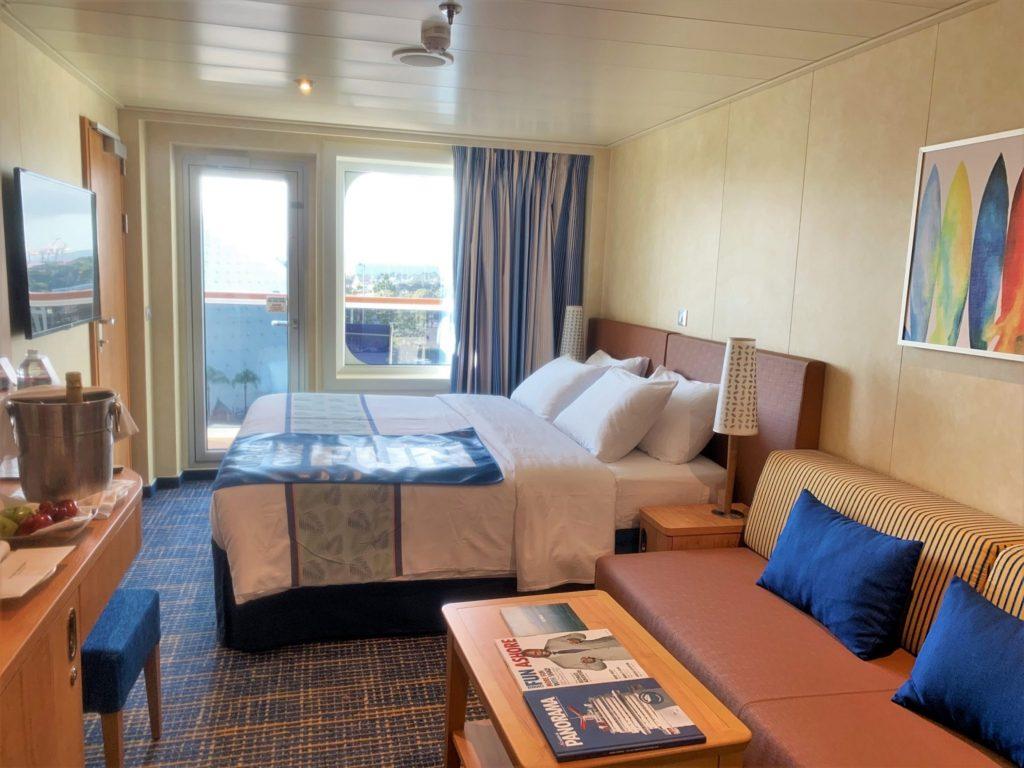 Honestly, you will probably not notice any extra space in the bathroom in a balcony room. For that, you usually need to upgrade to the suite category.
Still, the extra interior space in a balcony stateroom will allow you to store more gear, organize your belongings better, and spread out a bit when relaxing inside your cabin.
That is another reason a balcony cabin is worth it when on a cruise.
Of course, there are larger rooms on cruise ships. Although, those more impressive staterooms also come with a much larger price tag.
When evaluating your need for space inside the room, your cruise line will usually offer cabin layouts and deck plans on its website. Just keep in mind that the size of cruise cabins will not compare to hotel rooms on land.
The Views
There is nothing like watching the waves pass by as your ship coasts to its next great destination. Or, waking up early and sipping coffee as you pull into your next scenic port of call. These memorable moments experiencing nature are part of what we love about cruising.
Yes, it is possible to have these experiences on the public outdoor decks. Still, it is even more enjoyable from the privacy of your own balcony. So, it shouldn't be a surprise that many first time cruisers book a balcony cabin for a cruise.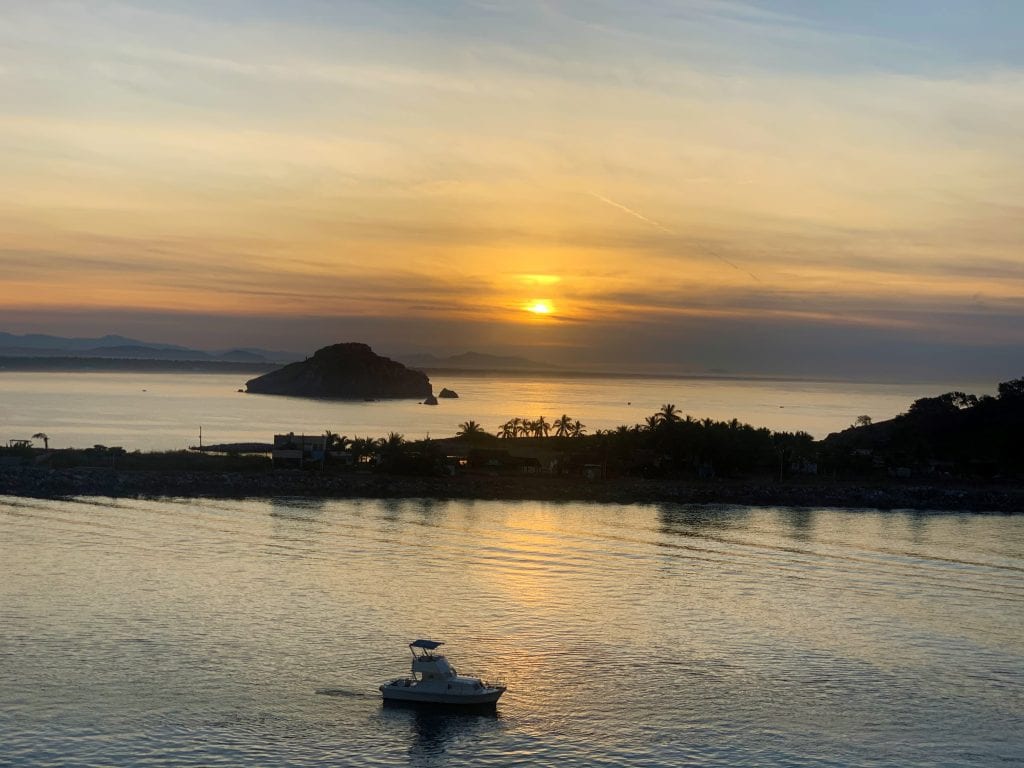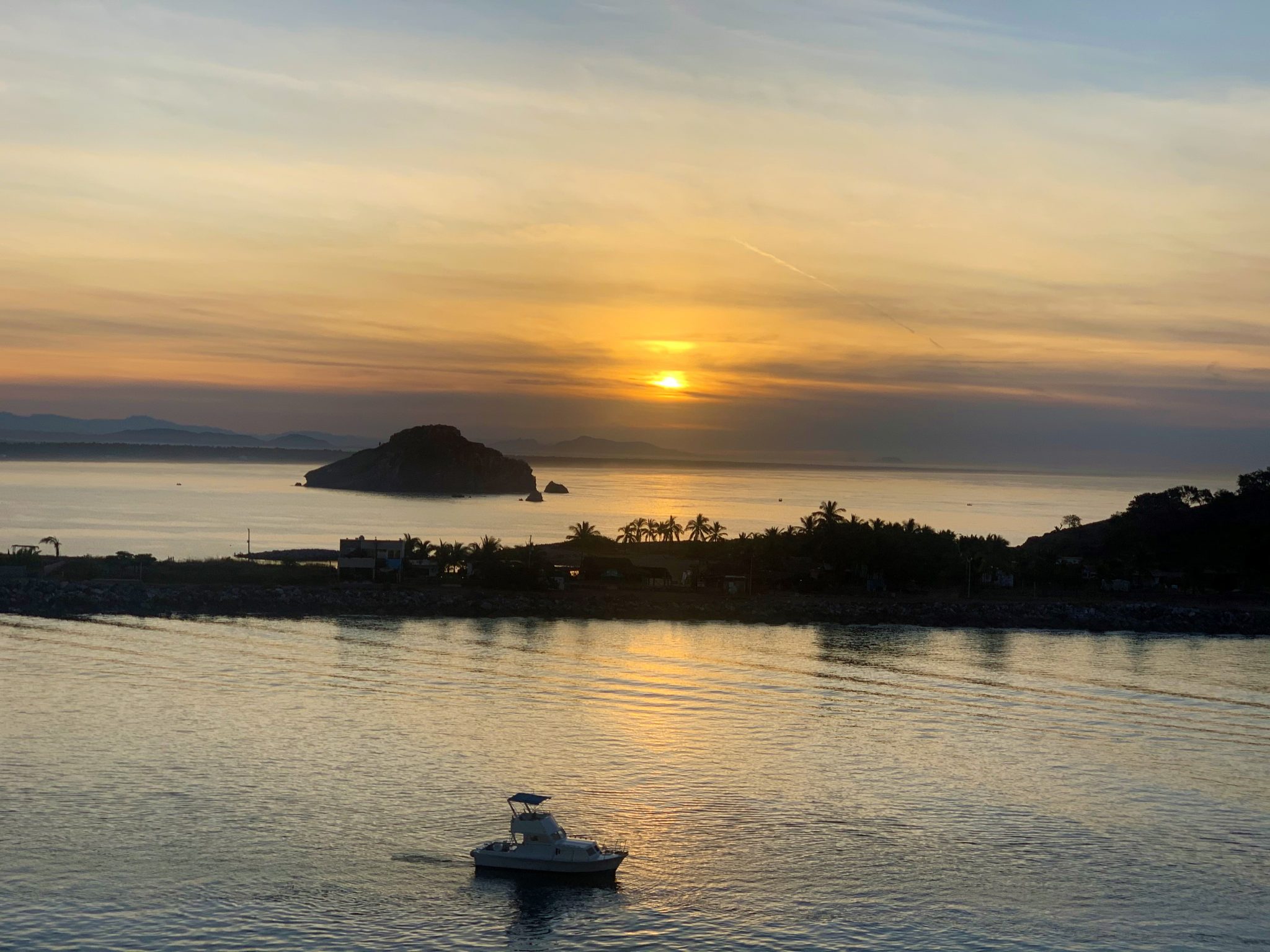 The benefits to having your own private outdoor space to enjoy the surrounding vistas away from the crowds can be priceless. Not to mention, you can use this space to unwind with a book or your electronic device without the noise of the pool deck.
Depending on your room category and location, some balcony categories even come with loungers for sun tanning. However, we have noticed that balconies on larger ships seem to be getting a bit smaller, so most only come standard with two upright chairs and a small table.
Booking a balcony cabin for a cruise can be more important in some regions than others. For instance, we think a balcony is a must when sailing in Alaska. We scored amazing photos from our balcony of glaciers and the scenic coastline. The same goes for European trips where you will have the opportunity to view historic landmarks and cityscapes all from the comforts of your cabin.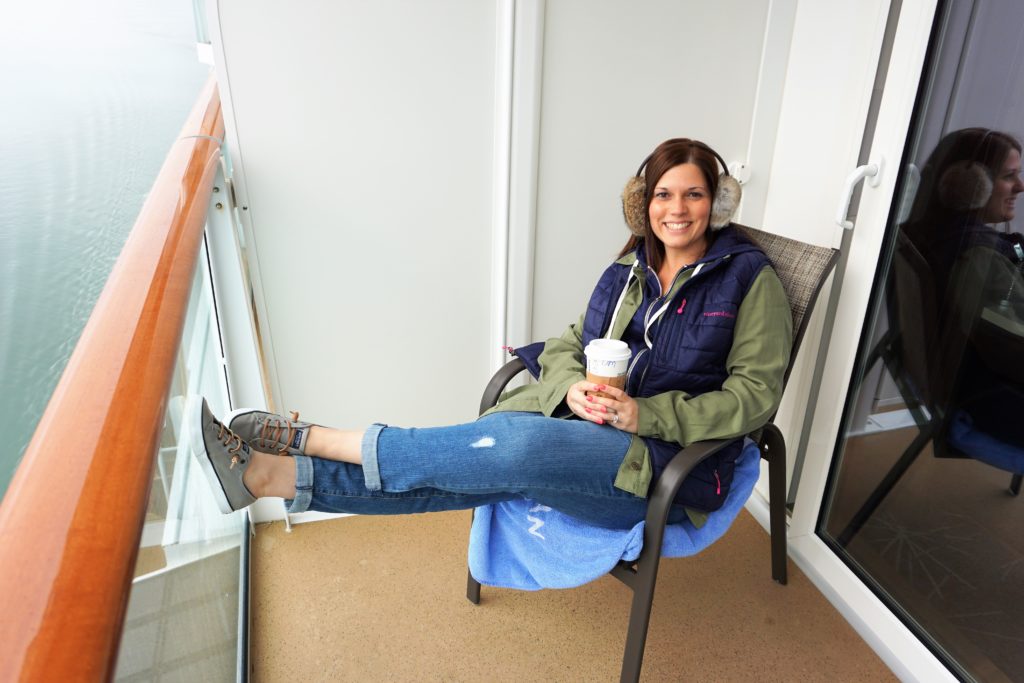 In the evenings, you can enjoy an unforgettable sunset. Or, stargaze with a cocktail in your hand. Perhaps, you will sail by cities lit up for the night or even a passing cruise ship. Without a balcony cabin, you could miss all these experiences.
A Good Night's Sleep
For us, falling asleep on a cruise ship is quite easy. With jam-packed days of sightseeing and onboard activities, we usually return to our stateroom exhausted. The gentle rocking of the ship further helps us relax as our heads hit the pillows for the evening.
The soothing sounds of the ocean waves and fresh air creeping in from your balcony door all add to the ambiance. With a balcony stateroom, you have the ability enjoy these outdoor benefits while you sleep.
While the cruise lines do recommend against it, keeping your balcony door partially open while you sleep is a benefit you can not get in an inside cabin. Even those with an ocean view will not be able to enjoy the fresh air and ocean soundtrack as the porthole windows can not be opened.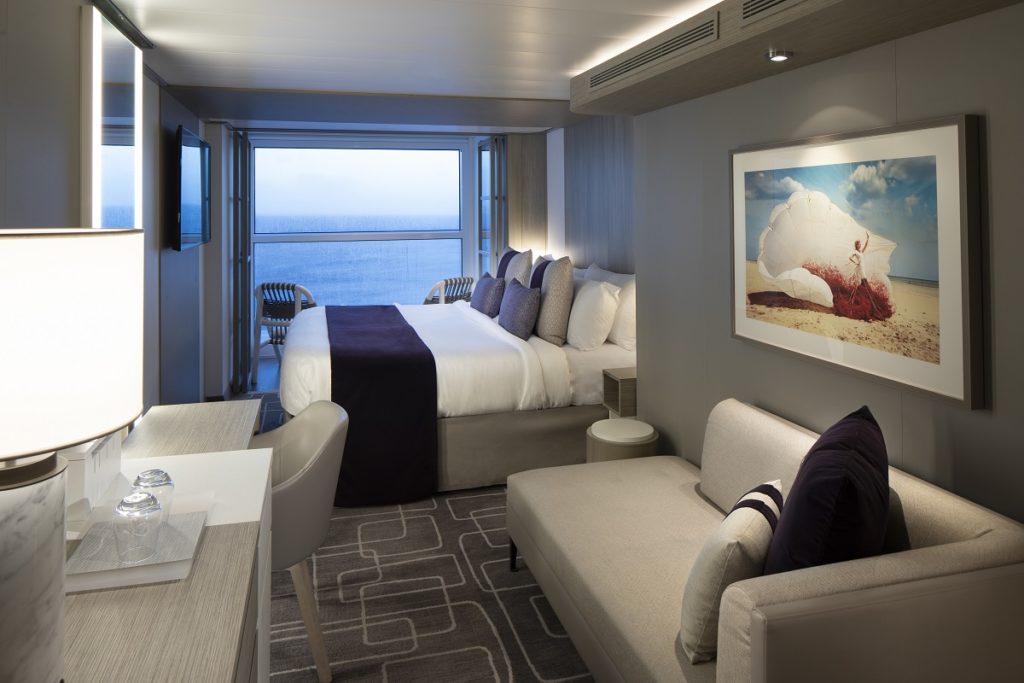 Do keep in mind that if you leave the door open, this will most likely shut off your in-room temperature control. Most cruise ships have a setting that turns off in-room cooling and heating systems if a balcony door is open. So, if you want to have the a/c on while you sleep, or need some extra heat, don't leave the door open.
Al Fresco Dining
There is nothing like sipping your morning coffee as you cruise past scenic vistas or pull into your next exciting port of call. It is also quite romantic to enjoy a private, outdoor dinner at sunset with just you and your significant other.
With a balcony stateroom, you can partake in your own private outdoor dining experience any time of day. This is one reason why a balcony cabin is worth it on a cruise.
Now, the easiest (and least expensive) way to enjoy al fresco dining is to grab food from a complimentary restaurant and bring it back to your room. Grabbing some items from the buffet before the sun rises means you are able to enjoy an Instagram-worthy breakfast from your balcony.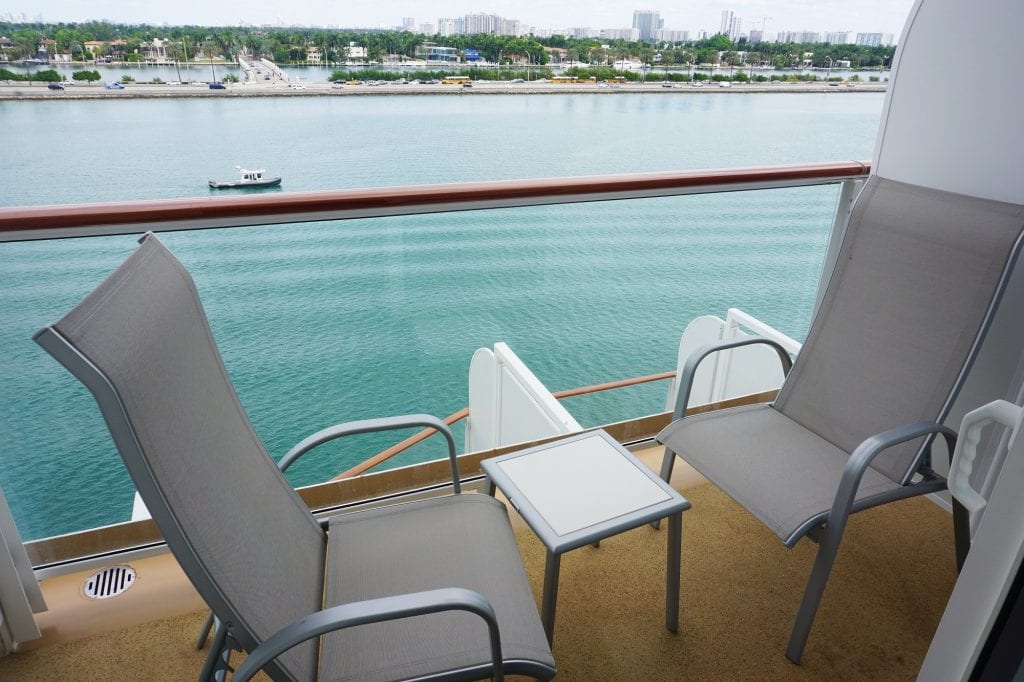 Of course, you can also grab some burritos or pizza and a couple of drinks for an outdoor lunch on your balcony without the crowds.
The same goes for dinner. Usually, the main dining room does not allow you to order menu items "to-go" though. While almost all cruise lines do offer food delivery to your stateroom, room service will cost extra money. It is often a minimal charge, so it might be worth it to you. Some cruise lines even offer special balcony dining experiences with upgraded menus that are available for purchase.
The Fresh Air
Let's face it, the global health crisis has changed cruising for years to come. With the potential for onboard quarantines, or other abrupt changes, having access to fresh air during the cruise is now a premium.
It is possible that ships sailing in 2021 could experience delays when embarking and disembarking at ports of call. If potential health issues occur on the ship, cruise lines are directed by the CDC to have all passengers return to their cabins, likely for the remainder of the trip. With this possibility, having a balcony room sure beats inside accommodations, as cabin fever could set in quickly!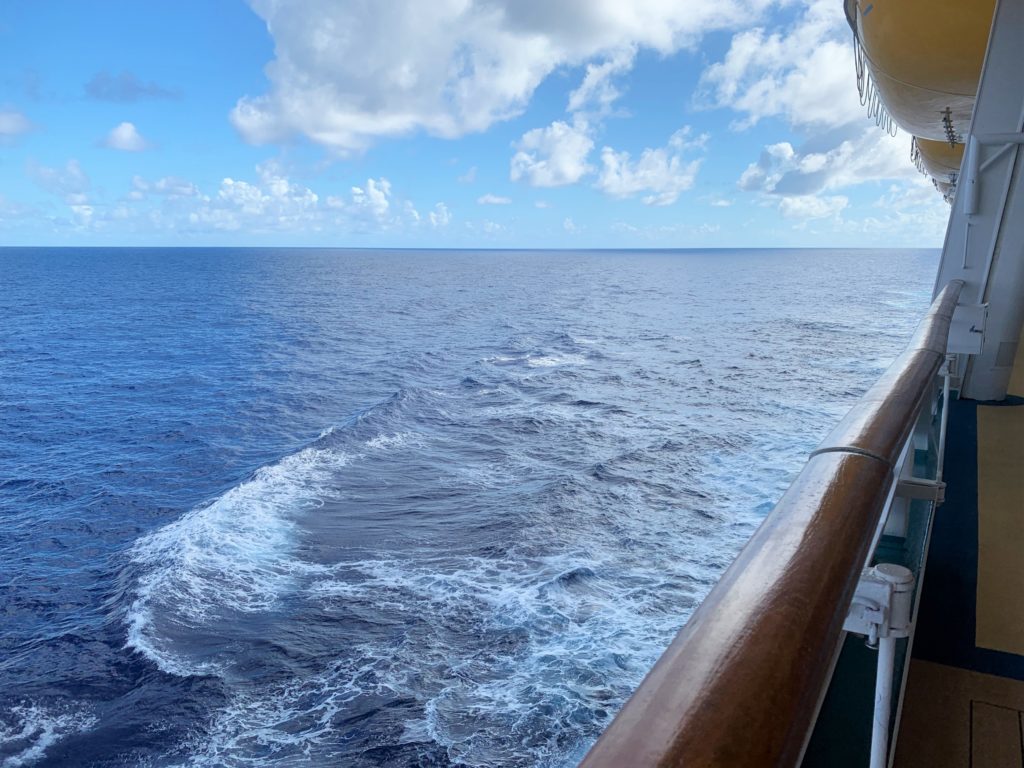 With all of the other benefits of having a balcony room, this one could be the most useful in 2021, especially if you have any claustrophobic tendencies.
The Perks
When you book a balcony cabin for a cruise, you could receive some additional benefits from the cruise line or your travel agent. Often, cruise lines run special promotions for booking this stateroom category (or higher). Some of the added perks could include free gratuities, onboard credit, WiFi packages, free beverage packages, or specialty dining plans.
These promotions are not guaranteed and can vary based on the cruise line and itinerary.
Still, we try to take advantage of special deals and bonuses when purchasing a qualifying cabin. Perhaps the best part of these promotions is that you can often combine the offerings with travel agent perks or loyalty discounts. Often times, booking a balcony cabin to score these additional perks ends up costing less money than booking a cheaper room and paying for these other items out of pocket.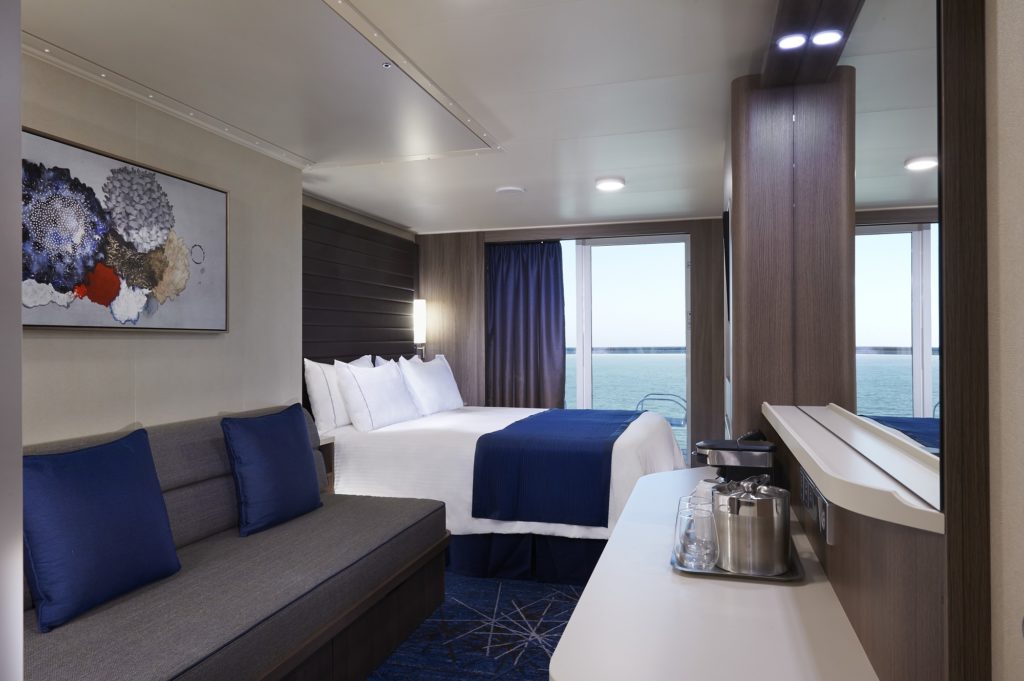 Once you have been cruising for a while, you will earn status in the cruise line's loyalty program. After a certain number of trips, you might qualify for special discounts and promotions. For instance, Royal Caribbean offers Diamond members balcony discounts. These savings are on top of any current rates and promotions from the cruise line.
We have used these discounts and coupled them with travel agent bonuses to get some really amazing deals on several cruises. So, upgrading to a balcony cabin can sometimes pay for itself!
Comments
Do you usually book a balcony cabin on a cruise? What is your favorite benefit of this cabin category? Drop us an anchor below to share your preferred stateroom type on a cruise ship.