Are you planning your first cruise vacation? If you are new to cruising, we outline several helpful cruise tips that we have learned over the years in this Beginner's Guide to Planning a Cruise. We wish we knew these cruise hacks before taking our first cruise close to 15 years ago!
Beginner's Guide to Planning a Cruise
Decide on a Budget
The first thing you must determine when planning a cruise is your travel budget. How much are you willing to spend in total for all aspects of your cruise vacation? This includes travel to and from the cruise port, the actual cruise itself, and activities while ashore in ports of call.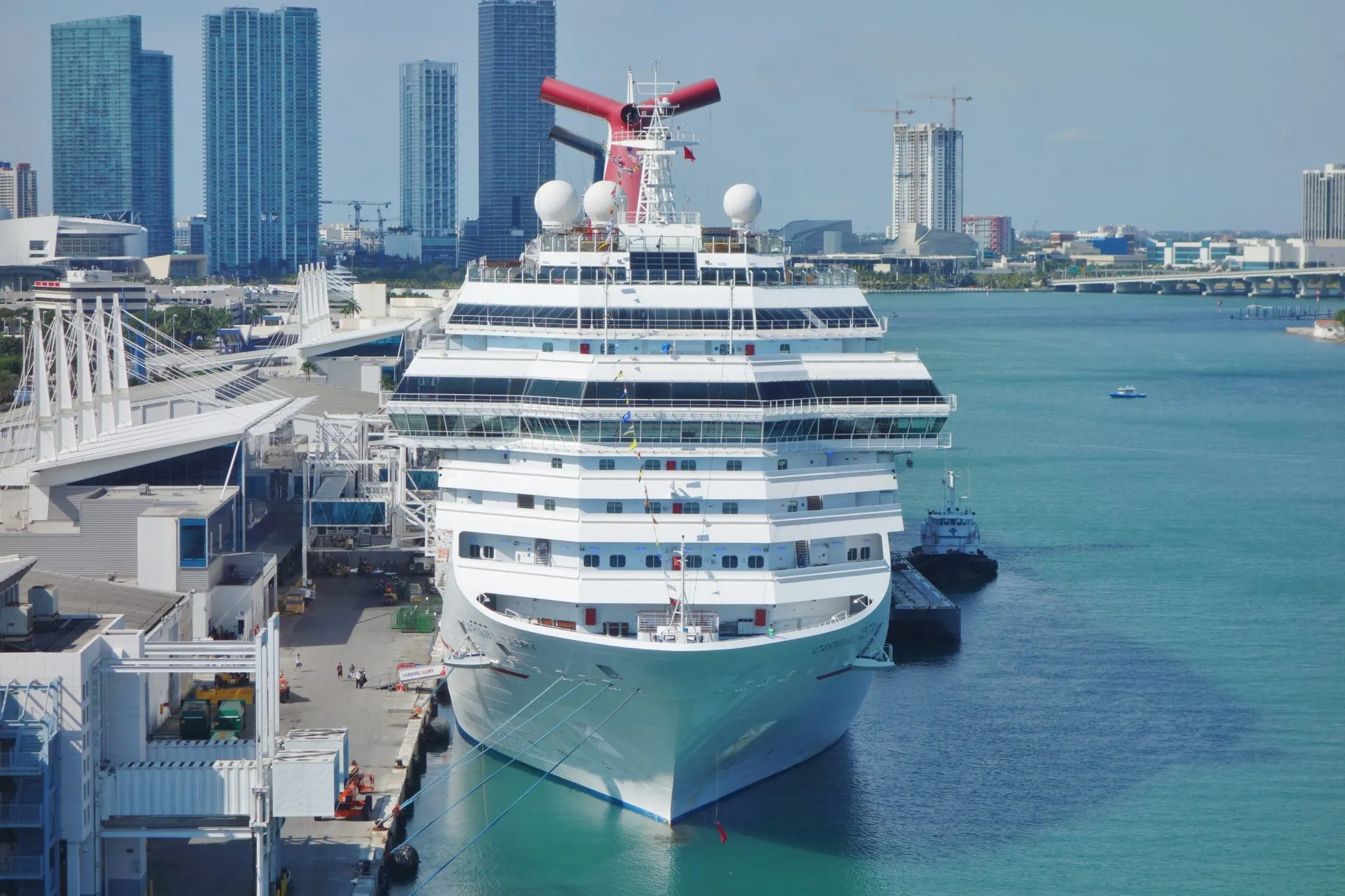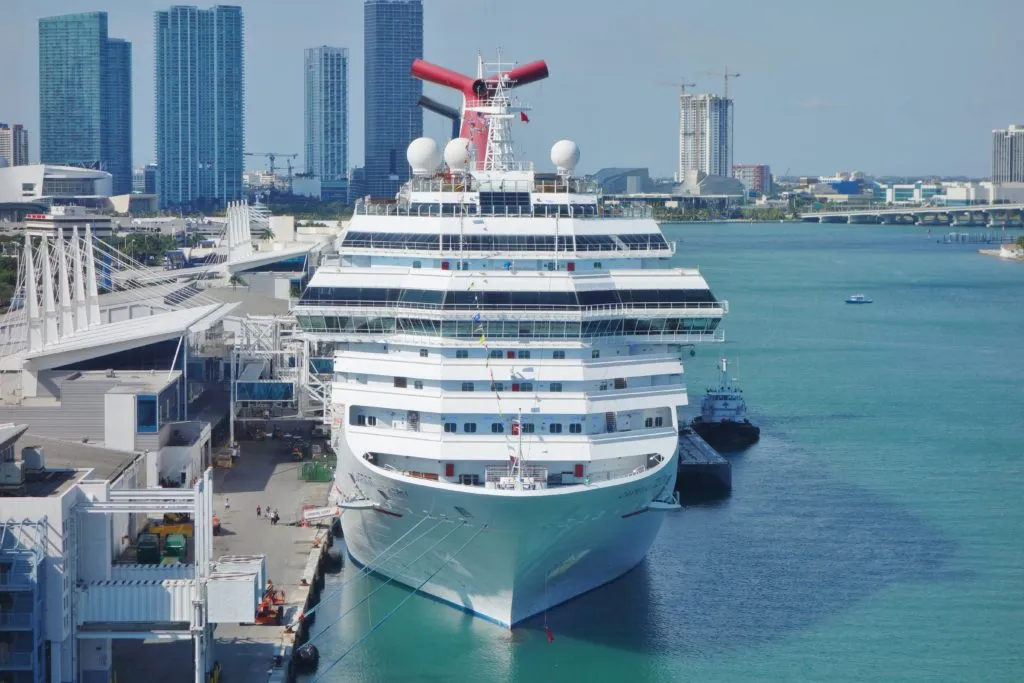 You have probably seen the cruise line advertisements for cruises as low as $49 a day per person. If it seems like it is too good of a deal to be true, then it probably is!
In all honesty, cruising is one of the best vacation values out there. Compared to other forms of travel, your fare does cover quite a bit. You will have access to several dining venues and food options. There will also be a plethora of activities, onboard amenities, entertainment, and fun during your cruise vacation.
However, not everything is included in the price of a cruise. Some of the extras that you will need to account for in your budget are port taxes and fees as well as gratuities.
If you are new to cruising, you might not realize that other items like WiFi, alcoholic (and some non-alcoholic) beverages, specialty dining, spa services, and shore excursions will all cost extra money.
So, if you plan on enjoying any of these add-ons, be sure to budget accordingly.
Determine a Cruise Destination
With your budget firmly in place, now you can consider where you want to travel during your cruise vacation. With more and more regions of the world now accessible by cruise ship, your options keep growing.
Likely, you will choose to visit one of these top cruise destinations. The Caribbean and Bahamas are the most popular locations. A variety of ships from all the major cruise lines sail in these regions.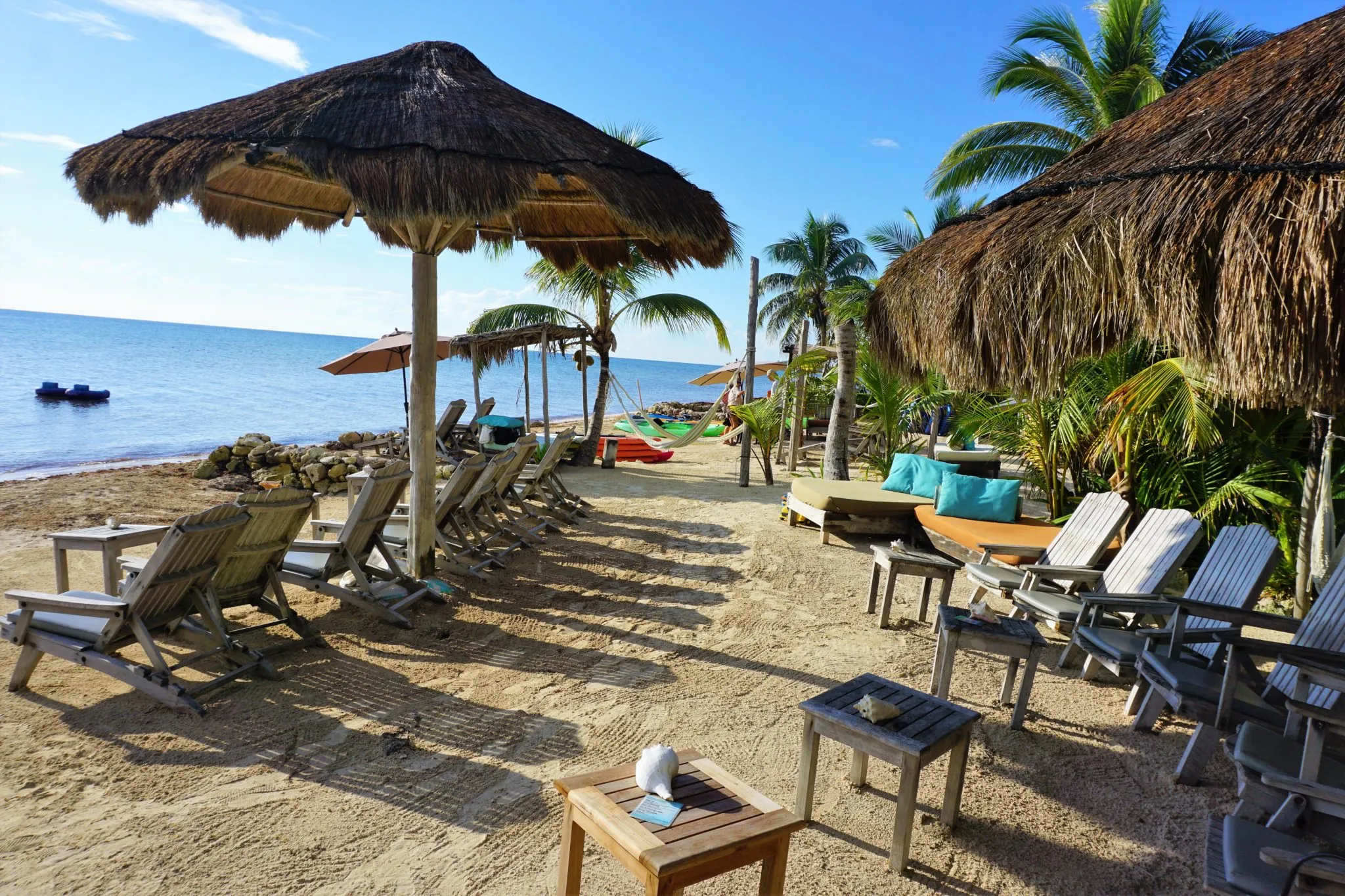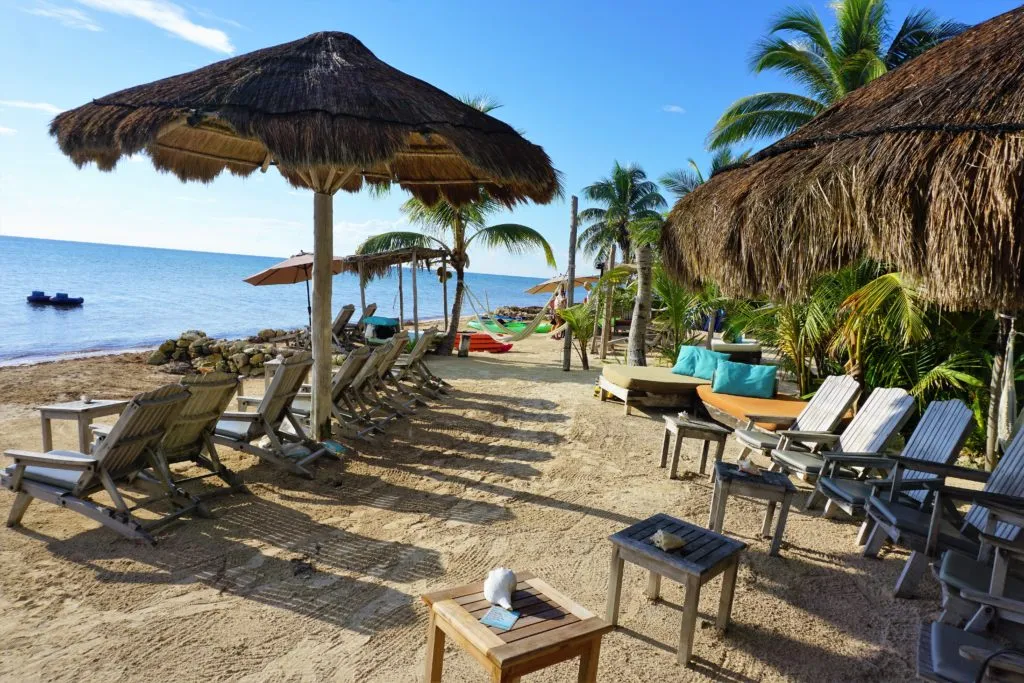 When planning a cruise, you should keep in mind that pricing does vary based on cruise destination and duration.
For instance, a 7-night cruise to Alaska will certainly cost more than a similar trip to the Caribbean or Mexican Riviera. While a 3-day weekend cruise will come in at a cheaper price point than a week-long vacation.
Further, some cruise destinations like much of Europe, Bermuda, Canada/New England, and Alaska are seasonal. This means that cruise ships only visit these locations certain times of the year. So, you will need to plan your vacation time accordingly if you have your heart set on one of these destinations.
With that said, regardless of whether your cruise destination is seasonal or year-round, the price will vary depending on the time of year. The most expensive times will be the summer, school breaks, and holidays.
For seasonal ports, early or late in the season will be the cheapest. For the Caribbean, January and late August through early October tend to be some of the cheapest times of year to take a cruise to this region.
Pick the Right Cruise Line and Ship
With over 350 ocean cruise ships, there are plenty of choices when planning a cruise.
One of the biggest cruise mistakes you can make is picking the wrong cruise line/ship for your vacation. Each cruise line offers a slightly different style and approach to cruising. While most cruise lines appeal to both families and couples, certain travelers do have their preferences.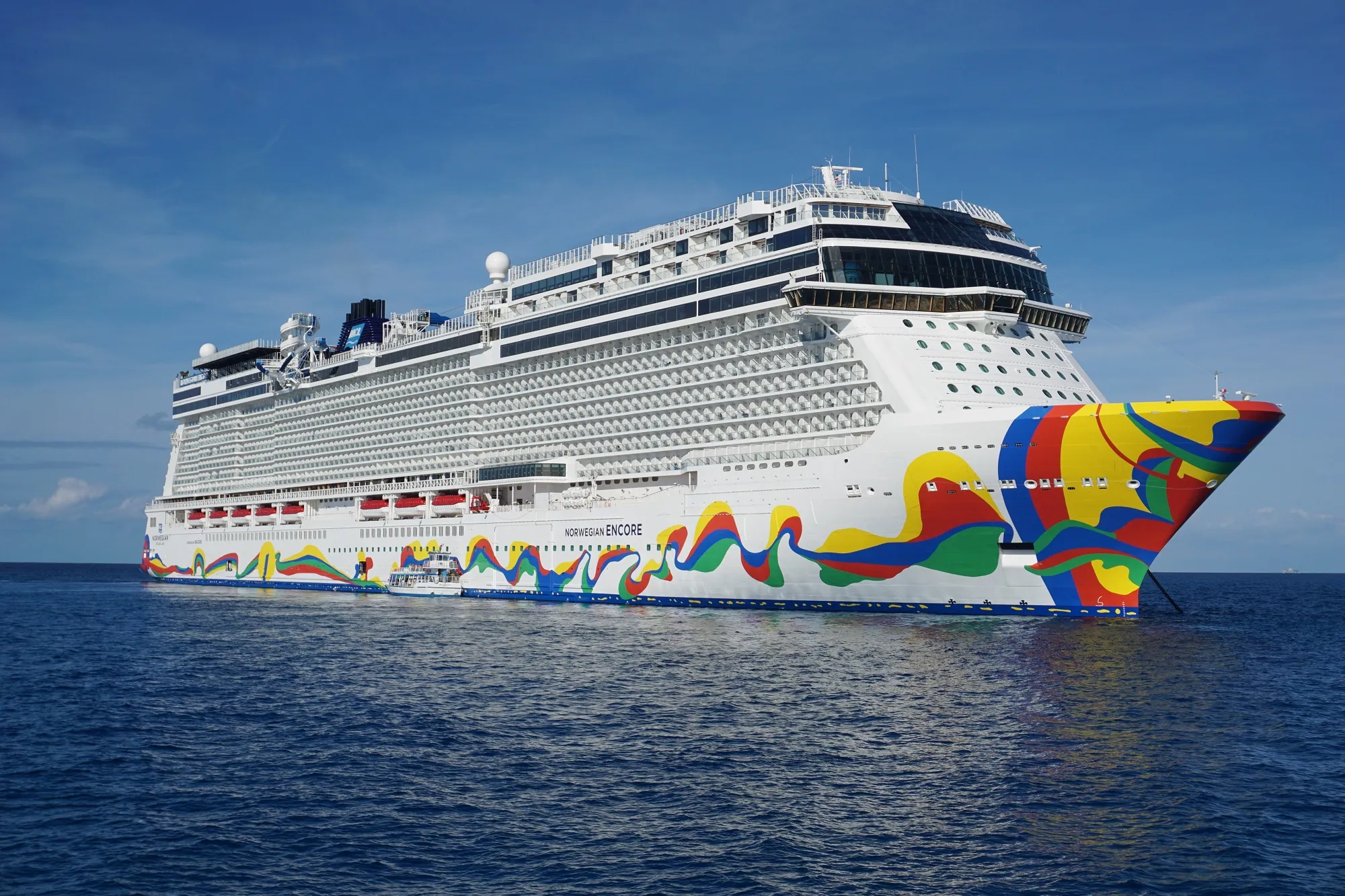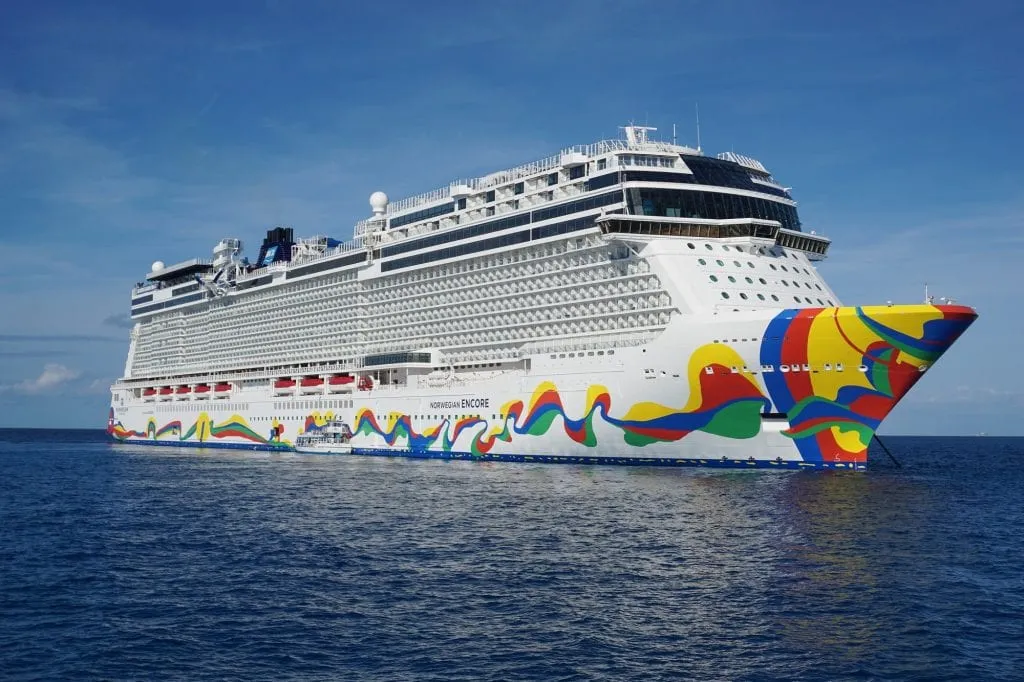 Brands like Carnival Cruise Line, Norwegian Cruise Line, and Royal Caribbean offer the most diversity for multi-generational groups. These cruise lines all have similar inclusions with some of the best entertainment options and onboard amenities.
While luxury brands like Viking Cruises might cost a bit more, but they provide a more all-inclusive cruise experience.
There is truly no single best cruise line.
Truthfully, it all depends on what your travel party wants out of their cruise vacation. Even within brands, there are a variety of ships. Some ships offer the bells and whistles like water slides, ropes courses, laser tag, and Broadway entertainment, but not all ships do.
Keep in mind that the newest and most innovative ships will likely be the most expensive options.
Thus, you need to know what is included in the cruise fare for each cruise line and the onboard offerings on the ships. This is key to help you decide which brand and ship is right for you.
Understand Cruise Pricing
Cruise fares fluctuate considerably depending on a few factors. Pricing can range widely from a few hundred dollars per person to several thousand dollars per person. The cruise line, ship, itinerary, region of the world, and time of year will all weigh heavily on pricing.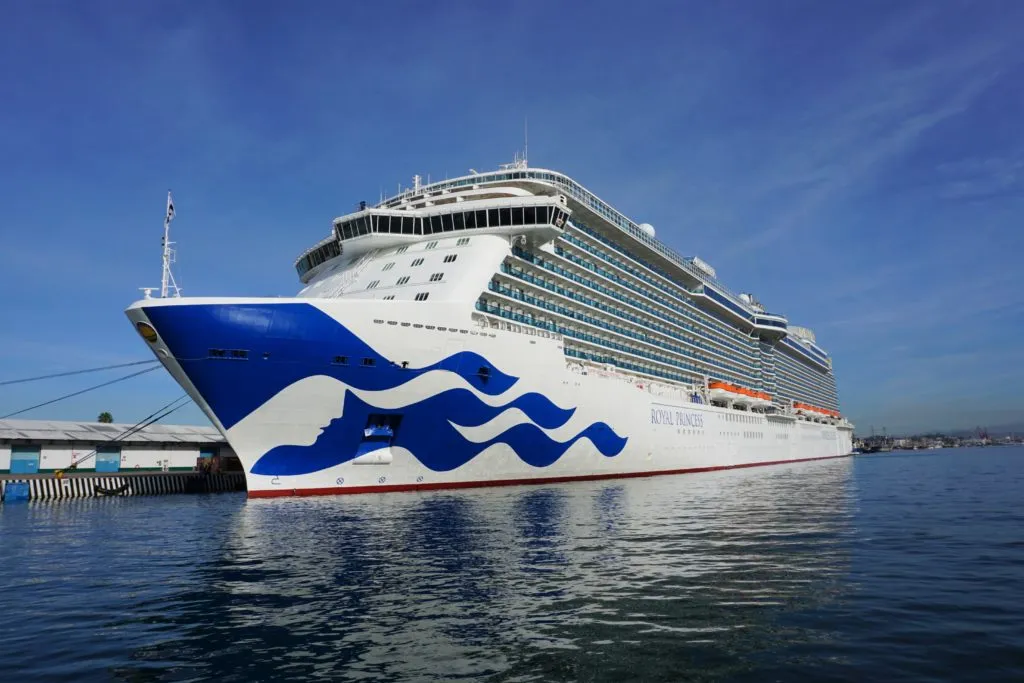 Generally speaking though, all cruises are priced in the same manner. The advertised price on the cruise line's website is for the lowest cabin category based on double occupancy.
It is also for the cheapest time of year.
This advertised rate is typically priced per person prior to taxes and fees. These prices may increase based on which week you select for your vacation. They will also increase if you want a better room location or category.
Unless otherwise stated, this base fare does not include any additional "perks" for most major cruise lines. Celebrity Cruises is the exception, as this brand's new pricing model is "always included". This means that the base fare for all sailings include a classic beverage package, basic WiFi, and gratuities.
While these perks are not included for most major brands, the cruise lines do often run sales and promotions.
For instance, with Norwegian Cruise Line's Free at Sea promotion, you could score 2 to 5 perks for "free" when booking. Even if your receive these perks for free, you will still be responsible for the 20% service charge on drink packages and dining plans.
Other popular promotions include kids sail free, BOGO 50% guests, free room upgrades, and more.
Decide on a Cabin Type
Virtually all cruise ships across all brands offer a wide variety of accommodations. Make sure you understand the inclusions (and size) of the different stateroom categories. This will ensure you pick the right setup for you and your family.
Along with your typical inside, outside/ocean view, and balcony rooms, there are other classes of staterooms that come with extra privileges. These classes vary by cruise line.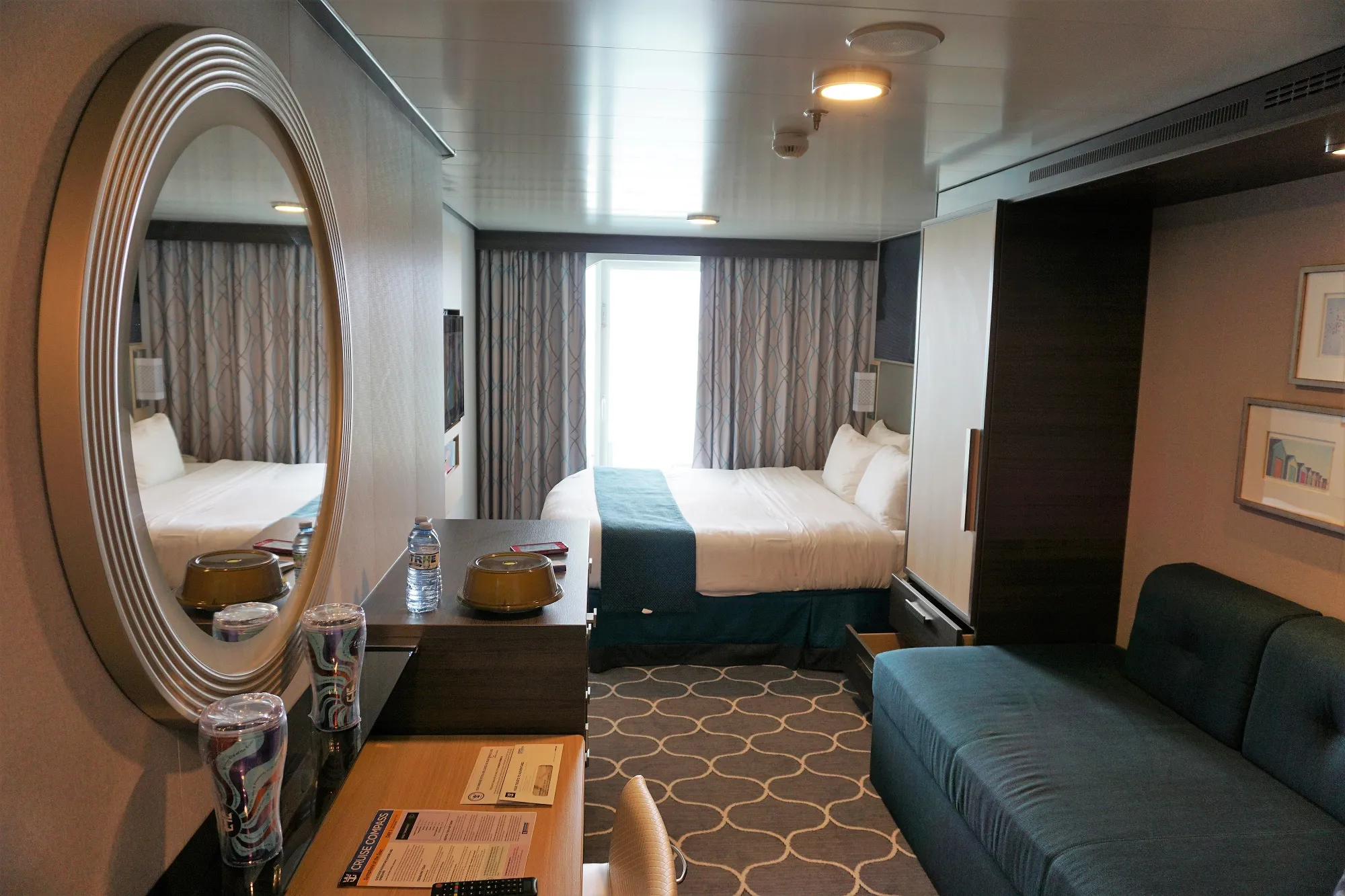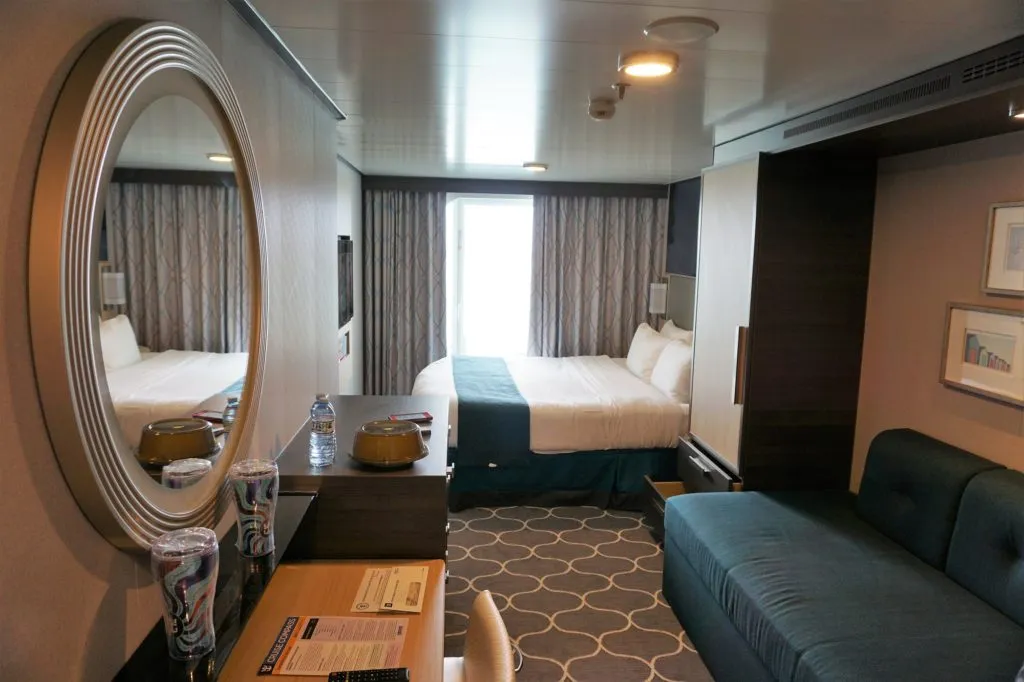 Some brands like Norwegian Cruise Line offer a "ship within a ship" concept, the Haven, which provides a true VIP experience. Celebrity Cruises offers Aqua Class cabins which include unlimited access to the Thermal Suite and an exclusive restaurant.
Royal Caribbean offers different levels of suites with various perks. Some of these perks include priority check-in, reserved seating in the theater, a dedicated restaurant and lounge, and even your own personal Royal Genie.
Catering to families, Carnival Cruise Line offers Family Harbor staterooms. These rooms include family-friendly perks and even one free evening of babysitting service.
Guaranteed cabins are another option. When booking one of these rooms, you will be locked into a cabin from your selected category. However, you will not receive an exact cabin number/location until your final boarding documents arrive.
While you don't get to choose your exact room, there are benefits to this stateroom option. It will be the cheapest price for the given cabin category, and there is even the potential for an upgrade.
Learn How to Save Money Planning a Cruise
When planning a cruise, you will certainly want to save as much money as possible. We have already discussed some ways to save money like cruising during "off-peak" times of year, taking advantage of cruise line sales and promotions, and booking a guaranteed cabin.
Still, there are even more ways to maximize your vacation funds.
If you choose to sail from a nearby cruise port, you can alleviate airfare and other travel related expenses. Booking a cruise to the Caribbean or Bahamas will usually be cheaper than other regions of the world.
The same goes for cruises on older ships that might not have as many amenities.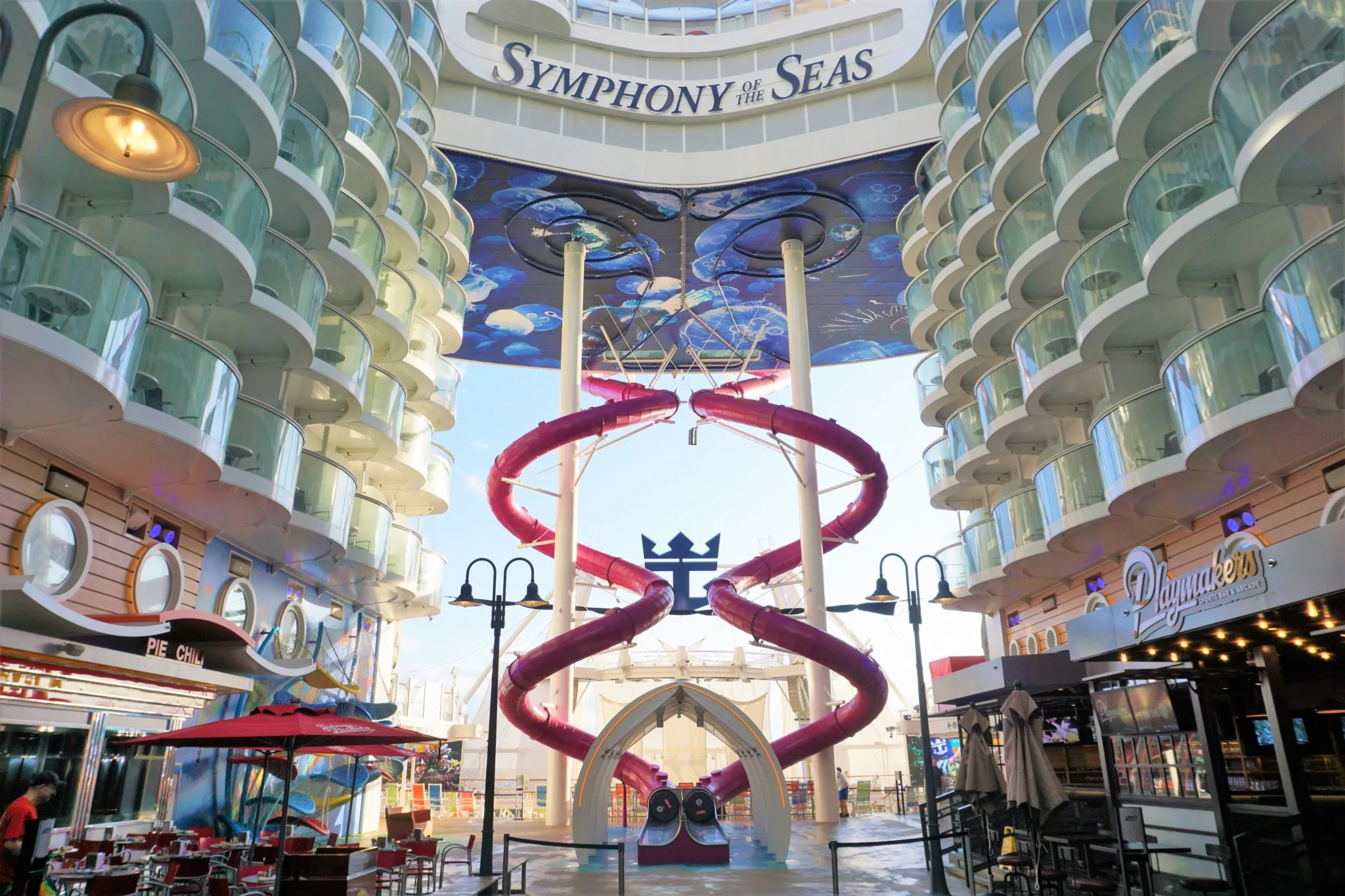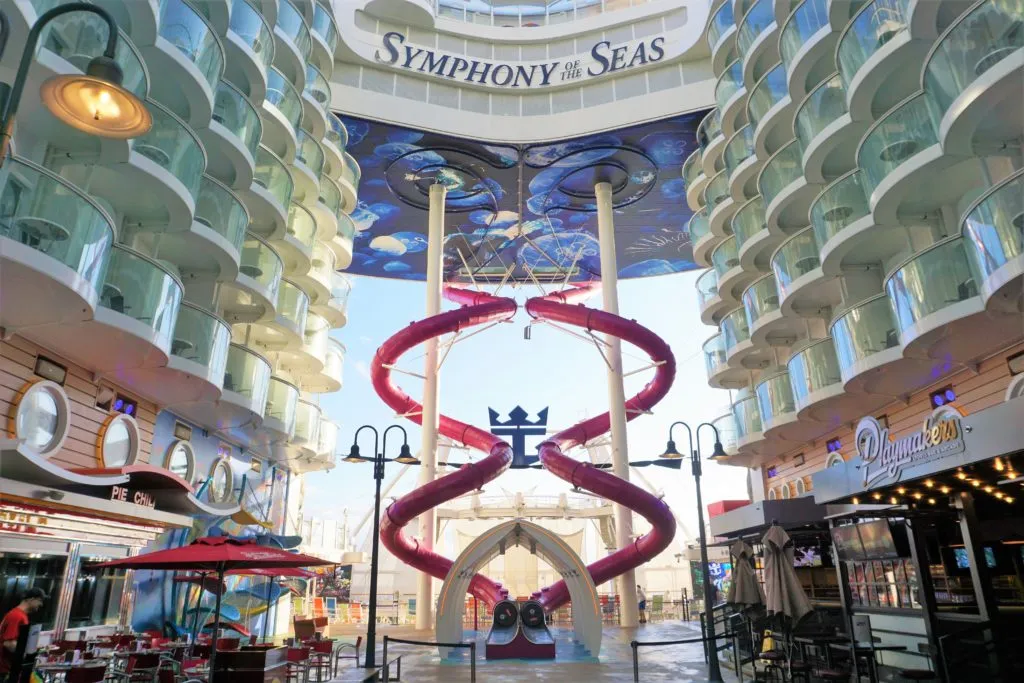 Further, you can take advantage of your loyal status with a cruise line or reward points from credit cards. Many cruise lines offer special rates and discounts for loyal cruisers.
Many cruise lines also now have their own credit cards. Royal Caribbean, Norwegian Cruise Line, and Carnival Cruise Line all offer different programs that let you earn points towards cruise discounts, onboard credit, and even free cruises. 
Understand the Restrictions to Cruising in 2021
If you are new to cruising or even if you have cruised before, you need to be aware that cruising will look quite a bit different, at least initially, when ships start sailing again in 2021.
This will certainly impact planning a cruise.
With the CDC's framework provided in the Conditional Sail Order, there will be several new measures implemented by the cruise lines to ensure health and safety of guests and crew.
Royal Caribbean and Norwegian Cruise Line outlined many of these protocols in its Healthy Sail Panel. MSC Cruises is already sailing in Europe with its own Health and Safety Protocol.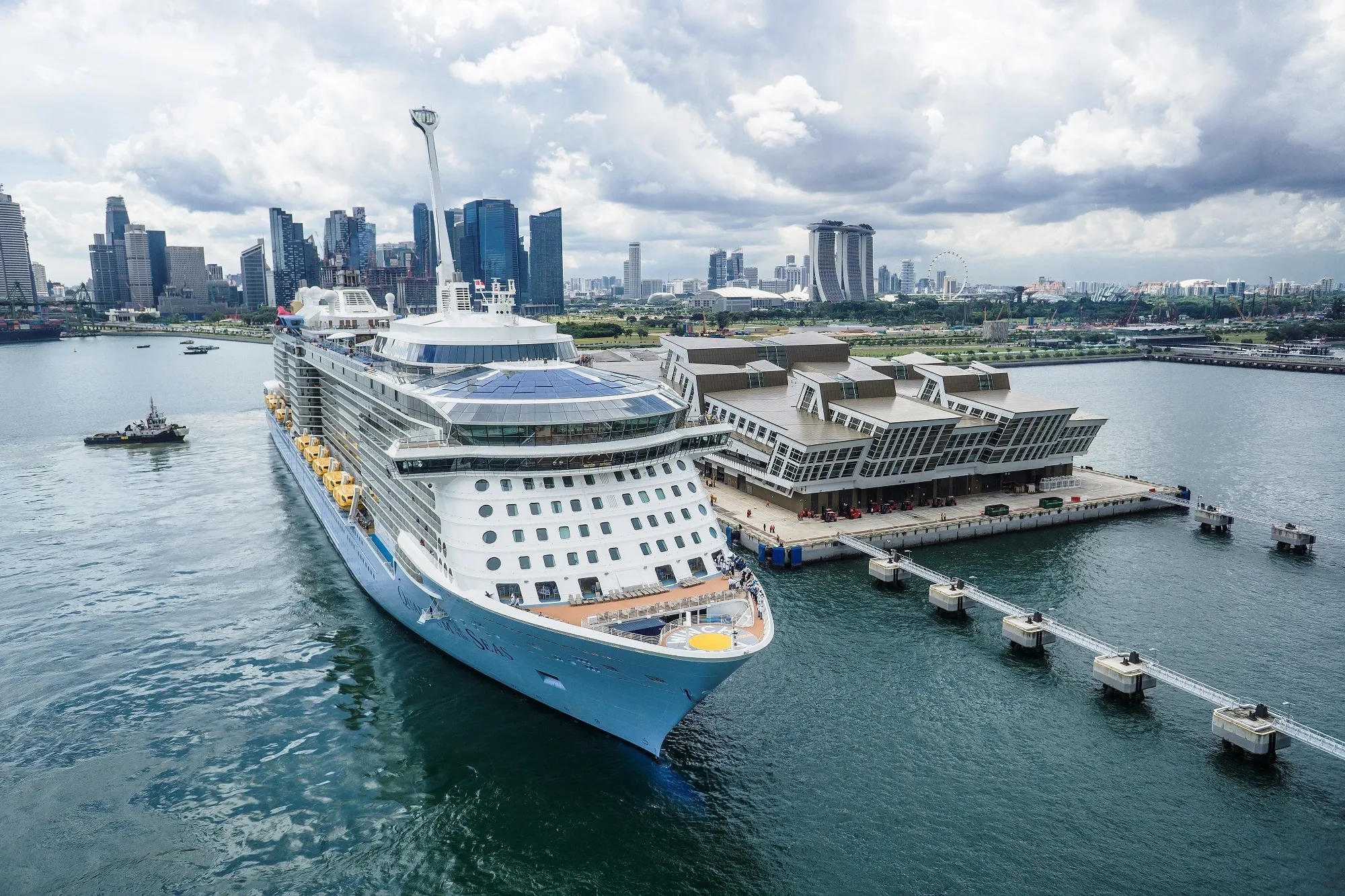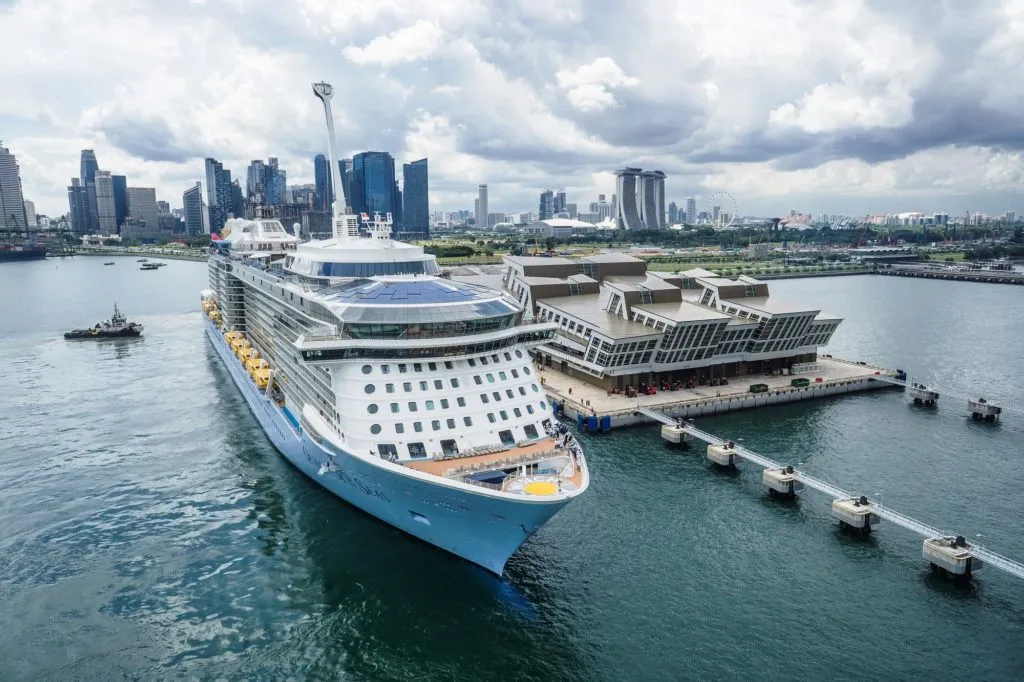 Additionally, Royal Caribbean's first ship set sail from Singapore in December.
Many of these measures have already become part of our everyday life since the pandemic, including social distancing and the use of face masks. Yes, you will need to wear a mask on a cruise in 2021.
Cruise ships will be sailing at reduced capacity, and COVID testing will be required at embarkation (and likely disembarkation). Further, alterations will be made to dining, entertainment, and onboard activities.
Additionally, the return to cruising will be gradual with not all ships sailing initially. This means there will be less selection of both ships and homeports. Further, cruise ships will only sail cruises of 7 days or less. These itineraries will likely have an emphasis on private destinations. Even at other ports of call, guests will only be allowed off the ship to participate in cruise line-approved shore excursions.
Related Post: When Each Cruise Line Plans to Resume Cruising
Book Early
If you want the best deal on your cabin, then you need to book early. When planning a cruise, we always recommend booking at least 6 to 12 months out. We tend to book most of our cruise vacations 8+ months or more in advance (timed with sales and promotions).
In general, we have not found the price to get any cheaper over time. On the rare occasion that the price does drop, you can usually get a price adjustment (be sure to read the fine print when booking though).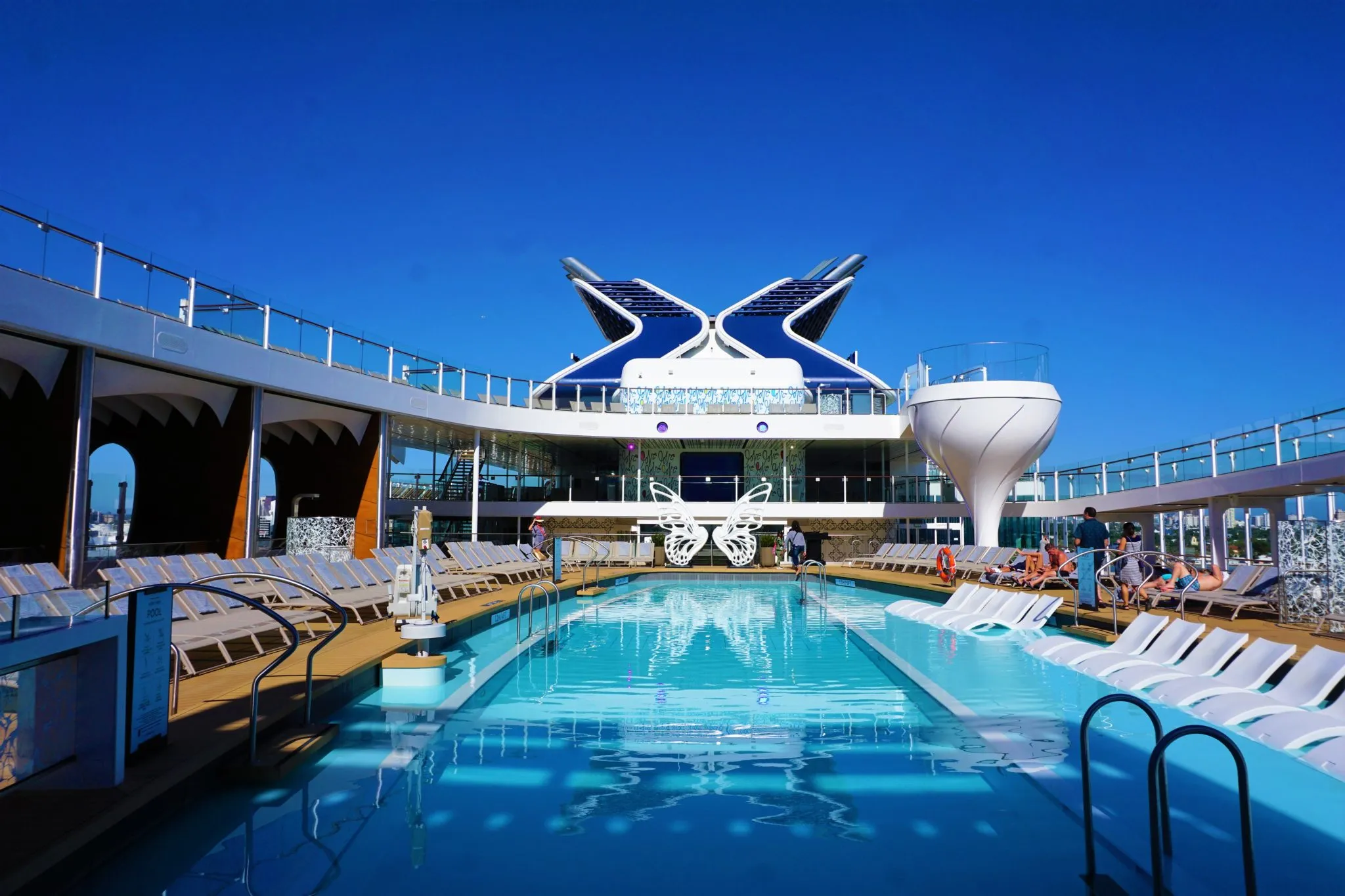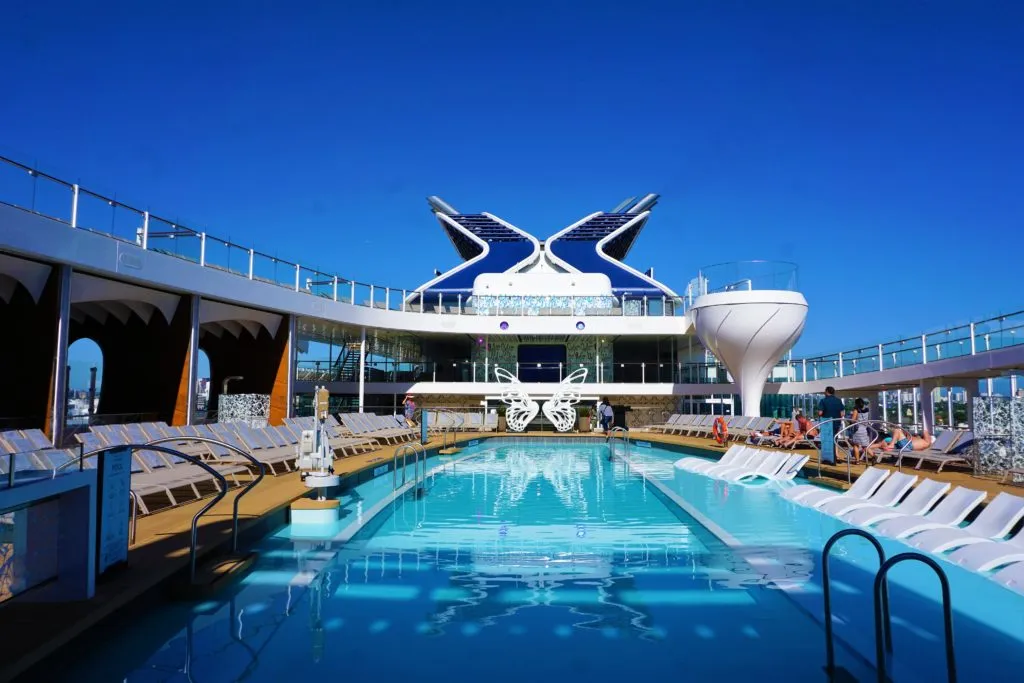 Booking early will not only secure a lower price, it will also secure a better cabin. Popular cabin categories and locations do fill up quickly especially on newer ships. Prime cabin locations are mid-ship on higher decks.
If you wait too long to book, cabins in the middle of the ship might be sold out. This will leave aft and forward locations (all the way in the back or the front of the ship), which are not the best for those who are prone to seasickness.
Set Up an Online Account
Once you have your cruise reservation, you should set up an account on the cruise line's website (if you don't have one already from booking your cruise). Once you are registered, you can view your reservation and plan numerous different onboard activities.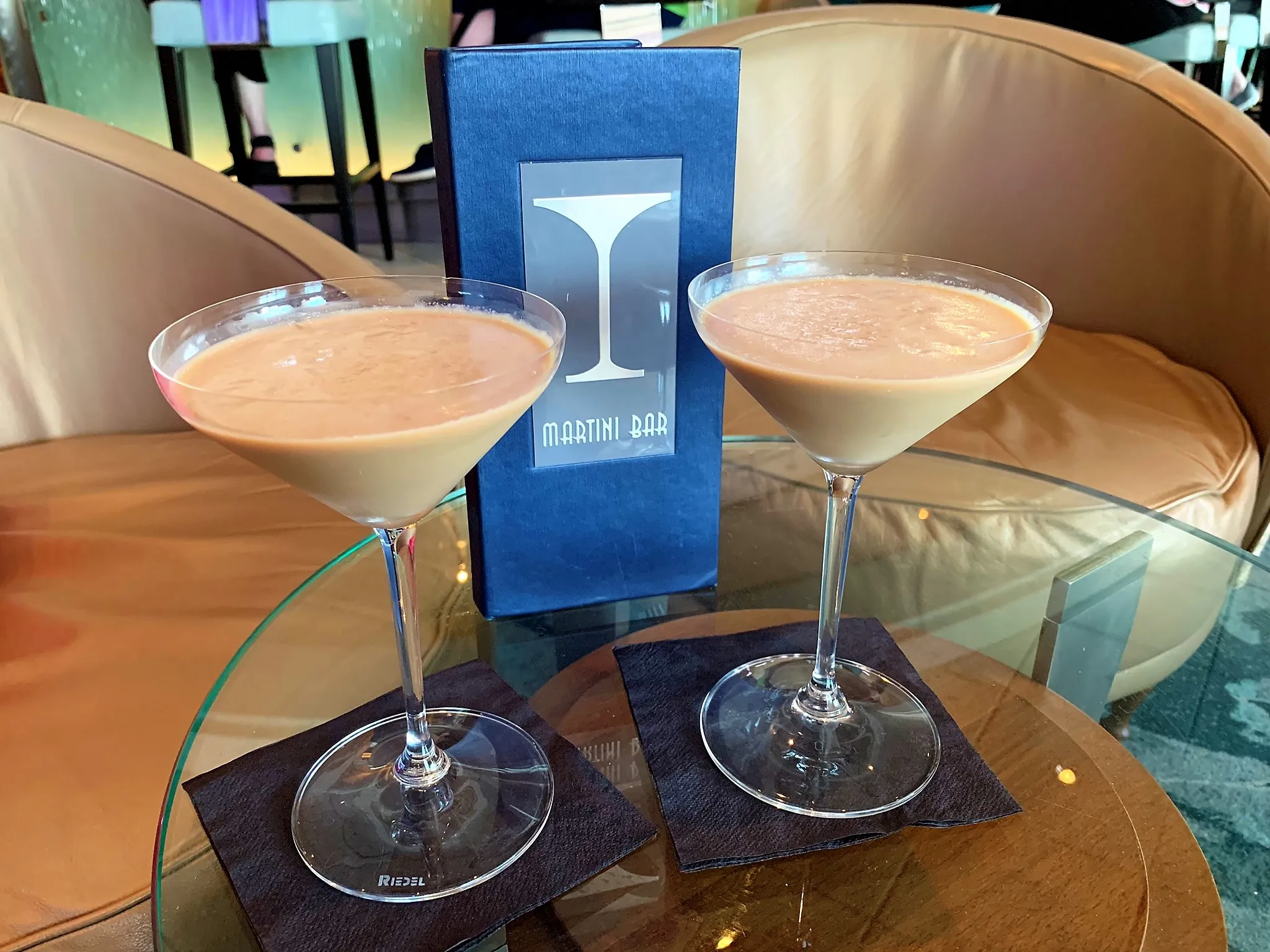 Here, you will be able to keep an eye out for sales on cruise planner items like drink packages, internet, spa services, or shore excursions. You will also be able to make reservations for specialty dining and entertainment if applicable.
More on this below.
Make Reservations
Modern cruise ships boast Broadway-caliber production shows, one of a kind entertainment offerings, specialty dining restaurants, and a host of additional amenities.
On some of the larger ships (mainly from Royal Caribbean and Norwegian Cruise Line), reservations are required for certain entertainment and onboard activities.
Often times, you can book these reservations pre-cruise. Depending on the cruise line, you can usually make these reservations 90-120 days before your sailing. The popular shows and times do fill-up quickly. So, we highly suggest you reserve these as soon as they become available on your cruise line's online planner.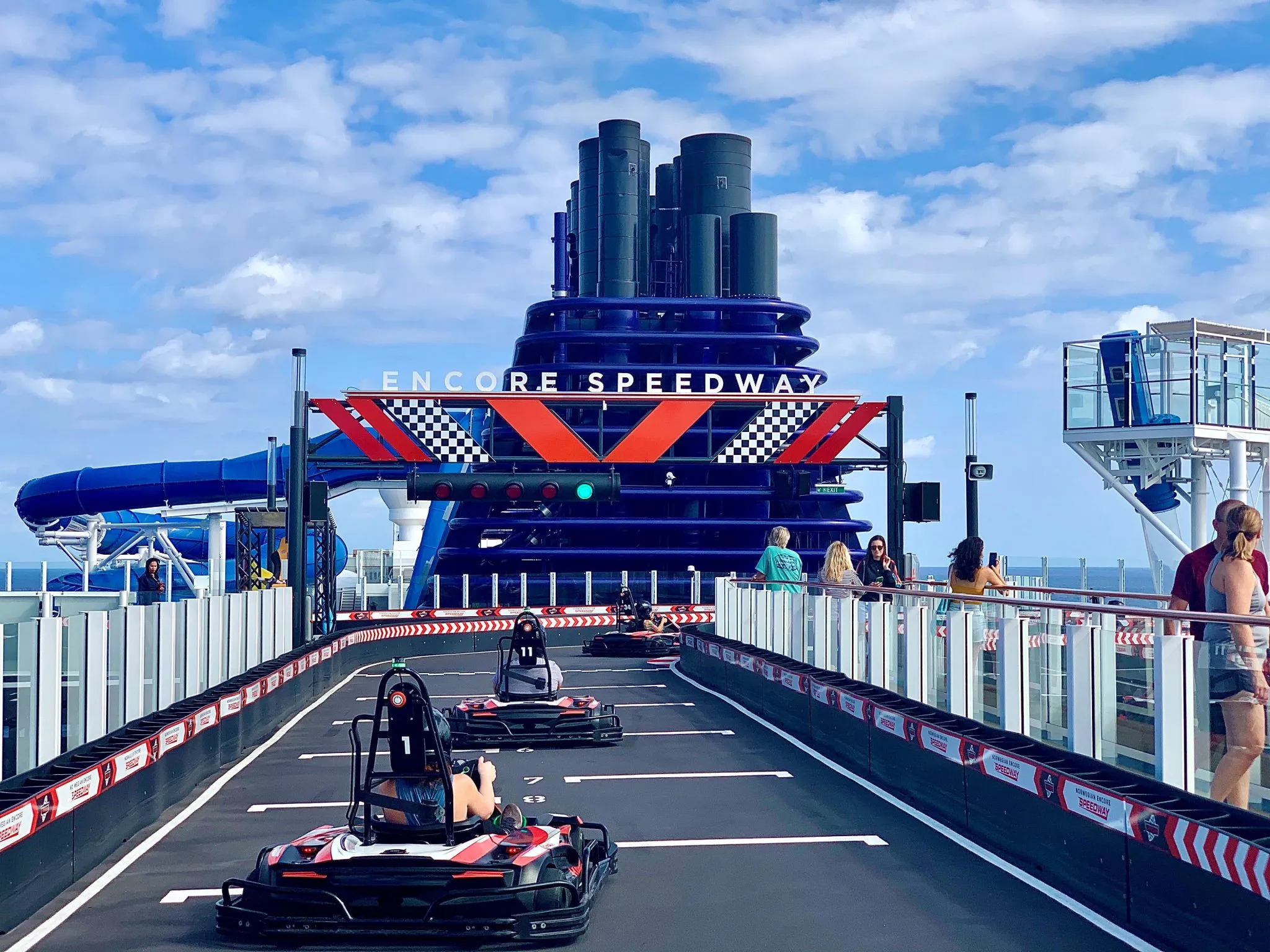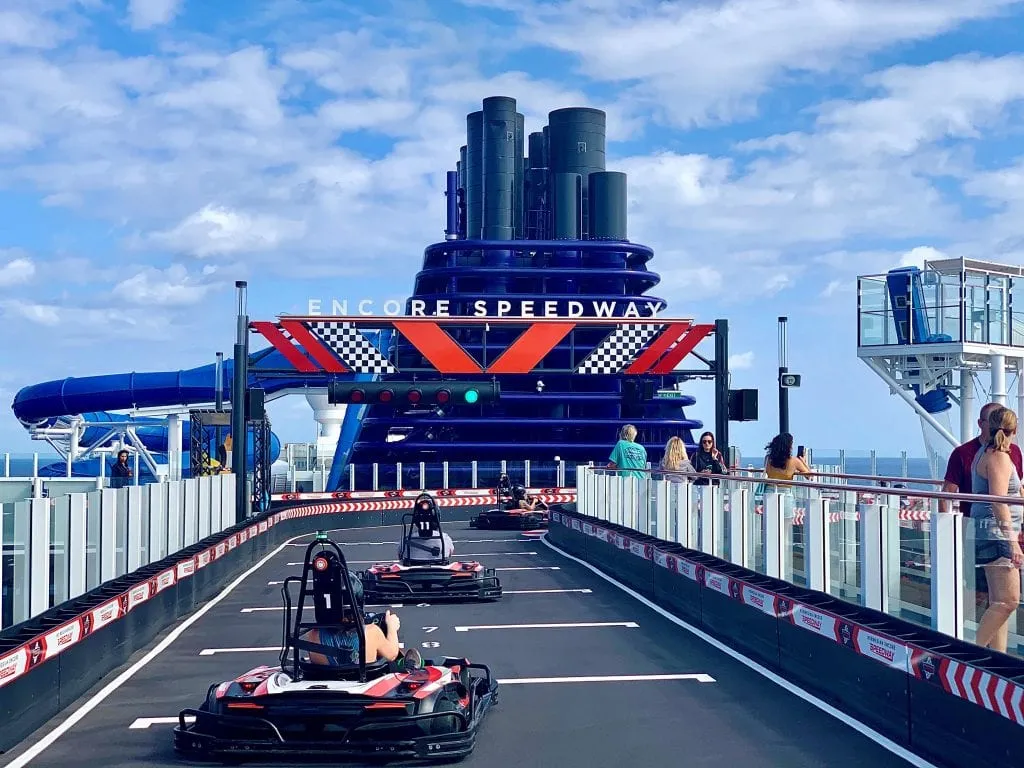 There are some activities that you can only reserve once onboard the ship like laser tag, go karts, escape rooms, etc. So, we recommend booking these early on embarkation day.
The same goes for dining reservations. Prime dining times fill up quickly. Thus, we highly recommend that you book any specialty restaurants (or the main dining room if your ship does not have traditional seating times) before you board the ship.
If your plans change once onboard, most cruise lines let you modify these reservations without penalty.
Book Shore Excursions
Half of the fun of going on a cruise vacation is exploring new destinations. While at your ports of call, you will want to have a plan which may include booking some shore excursions. These activities can include city tours, adventure experiences, water based fun, beach breaks, food tours, and plenty of other exciting experiences.
Your cruise line will have a list of different activities at each port of call. You can view these shore excursions in your online cruise planner and will be able to purchase them pre-cruise.
In fact, we highly recommend securing all your shore excursions prior to your trip.
There are several other third party operators and local vendors that provide similar, if not better, tour offerings as well. You might get a more personalized and intimate experience and/or a better price by booking outside the cruise line. (Of note, you will temporarily only be allowed to take cruise line-approved shore excursions when cruising resumes.)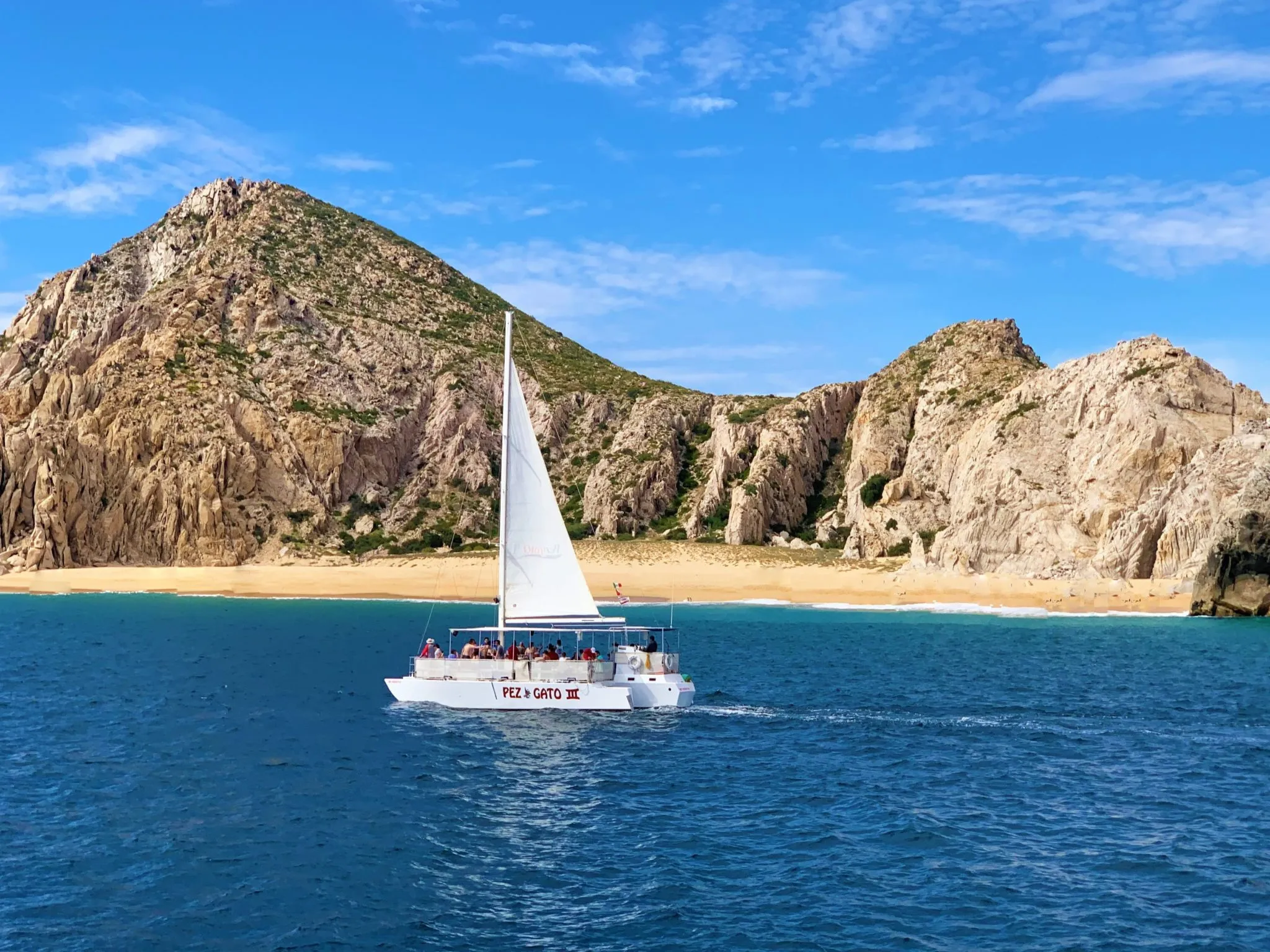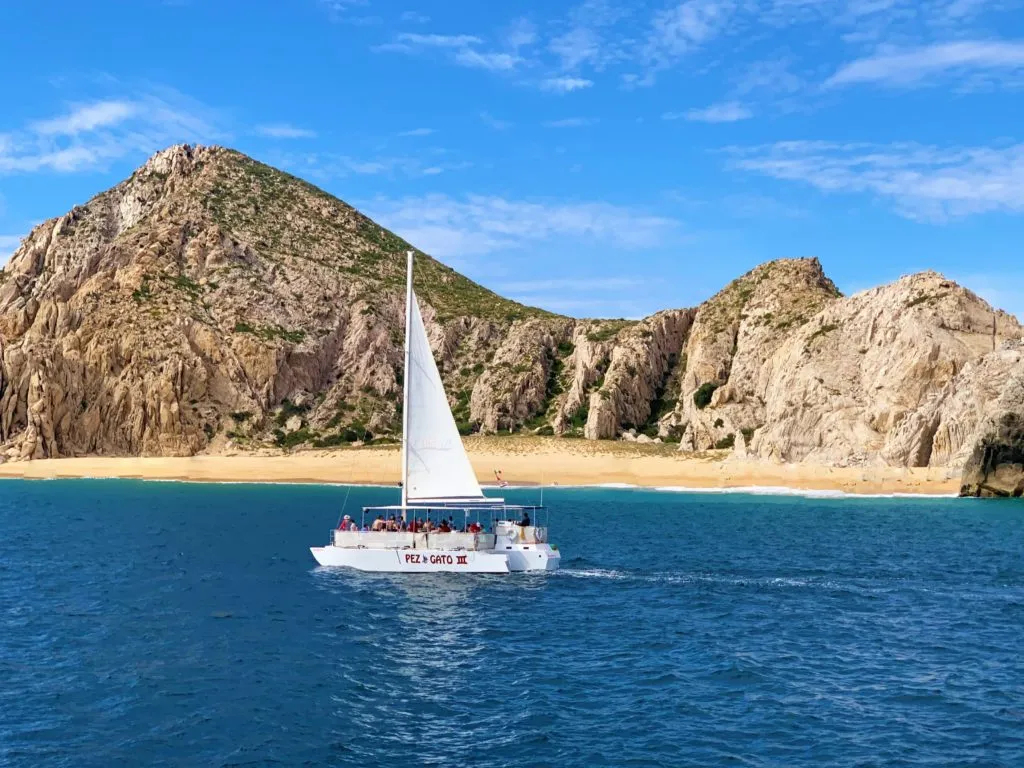 Regardless of with whom you book, you could miss out on some of the fun if you wait too long. These experiences can and do sell out, especially with reduced capacity restrictions.
Purchase Other Add-Ons
Now is the time to book all those extra add-ons that did not come as part of your cruise fare.
Many add-on items like drink packages can be purchased pre-cruise on the cruise line's website. Using the cruise planner, you can often pre-purchase these items at a reduced cost. For instance, Carnival Cruise Line offers a 10% discount off onboard prices for its Cheers drink package.
Many cruise lines also run promotions and sales with anywhere from 20-40% off cruise planner items like shore excursions, specialty dinners, WiFi packages, and more.
So, once you have a cruise booked, keep an eye out for these special deals.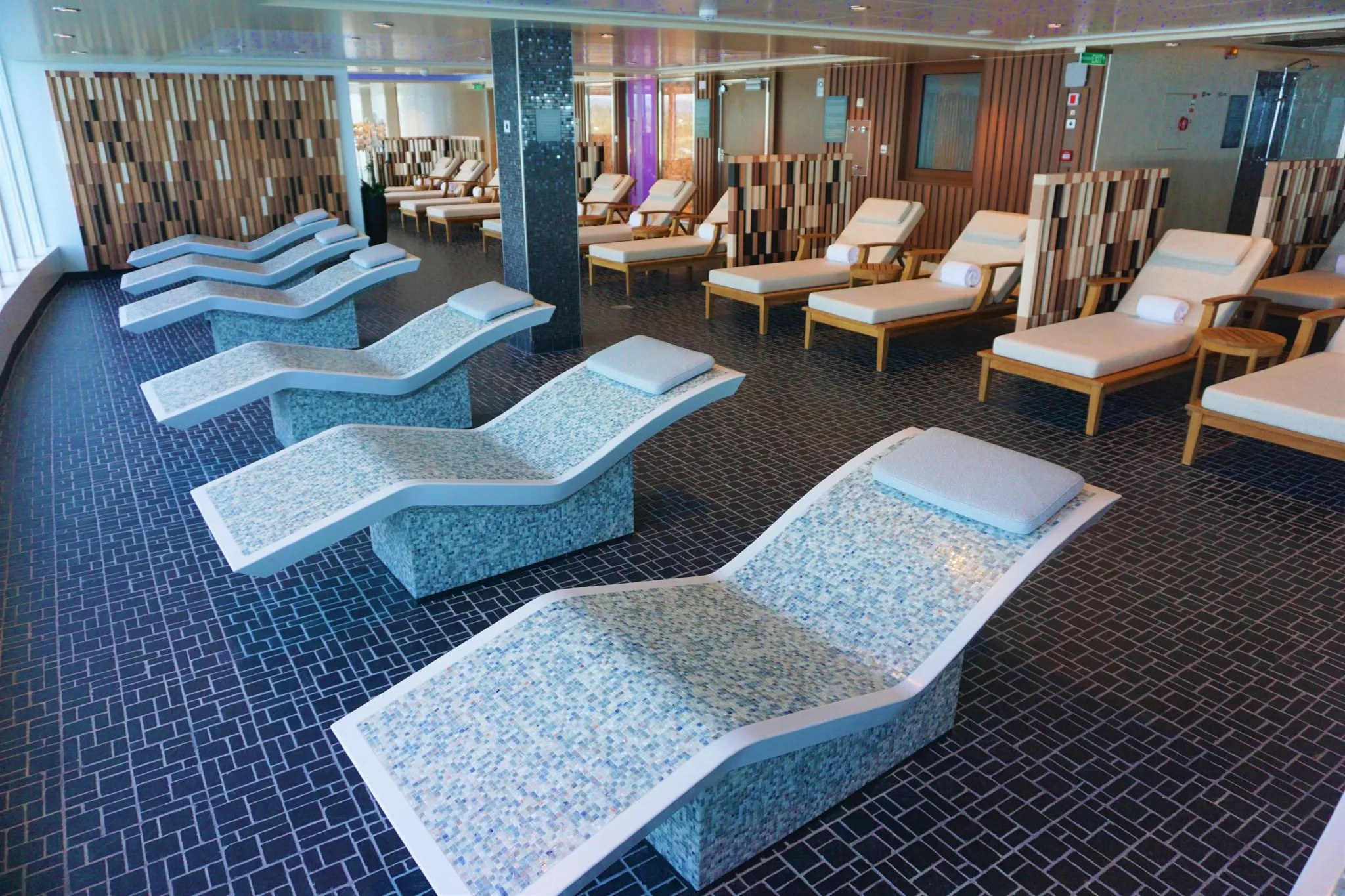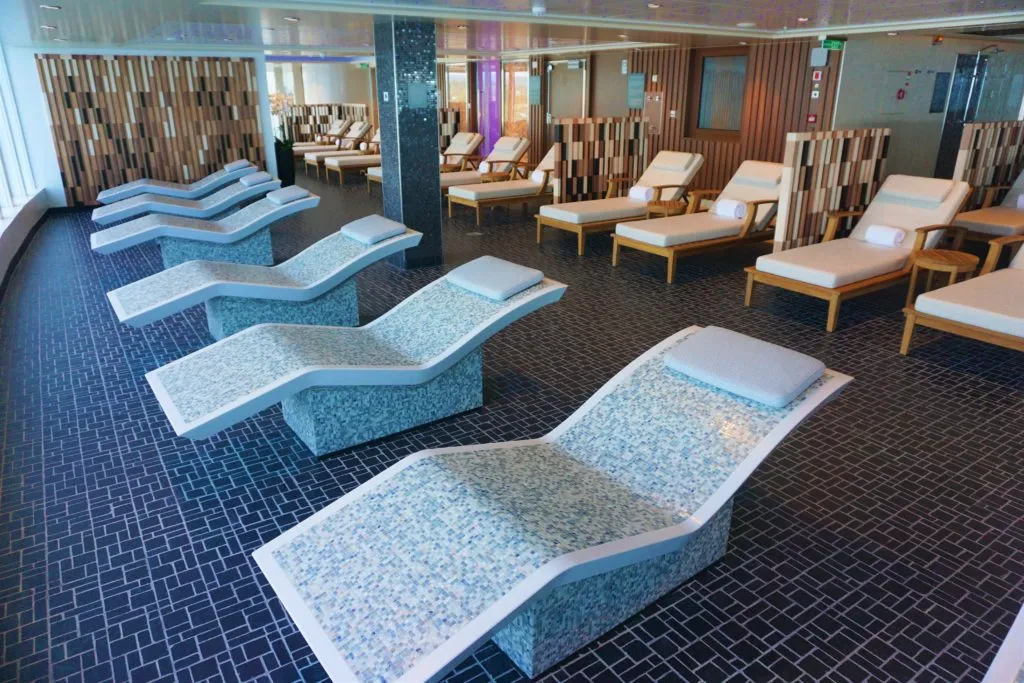 Of course, you will want to weigh the pros and cons for purchasing a drink package to determine if one is right for you. If you decide not to book these items pre-cruise, you can still do so once you board the ship (subject to availability).
Plan to Fly a Day Early
Thinking about taking the first flight of the day on the morning of your cruise?
Well, we think you should reconsider.
One of the biggest cruise mistakes you can make is not appropriately arranging transportation to and from the cruise ship. Remember, the ship is going to leave with or without you, so it is up to you to make sure you are onboard before sail away.
One of our recommendations for cruisers who do not live within driving distance of the cruise port has always been to arrive a day early. This will help to alleviate any stress surrounding flight delays, cancellations, missed connecters, etc. This is especially true if you are flying in the winter from locations where snow and ice might impact your travels.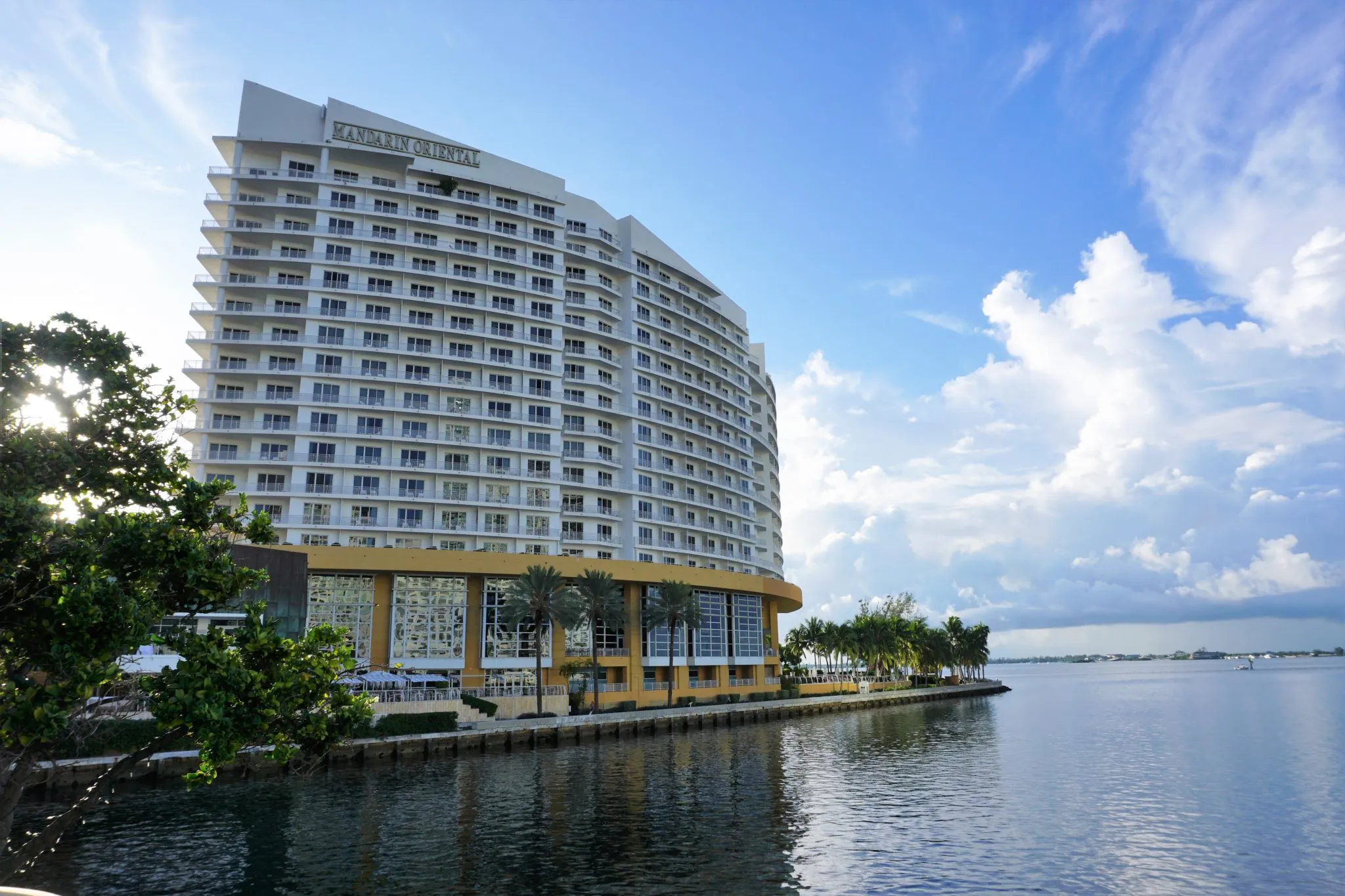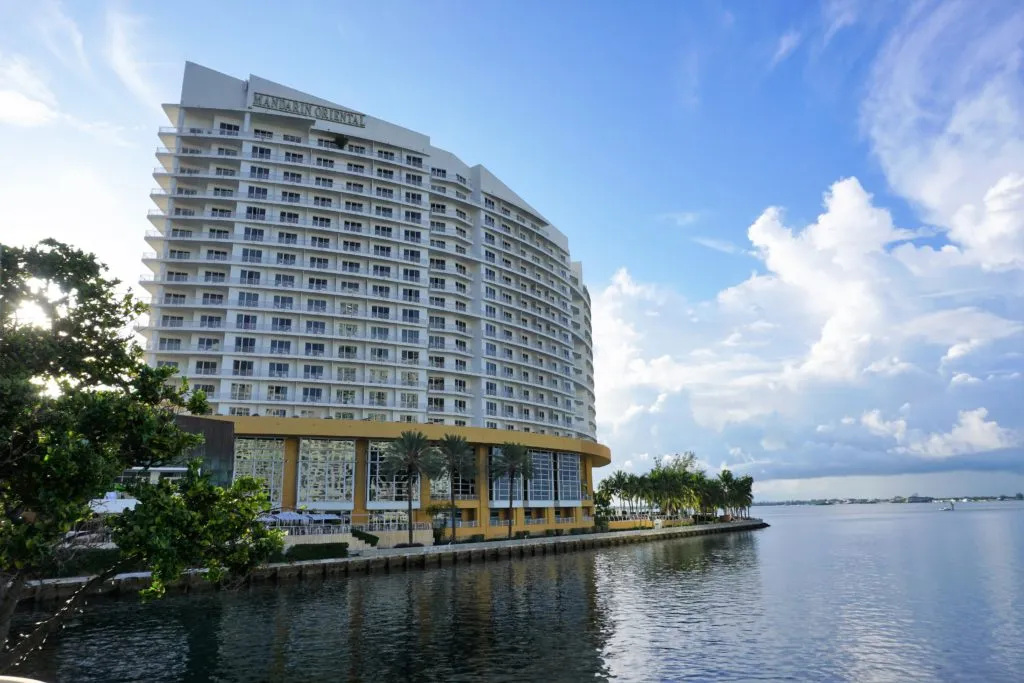 We always fly a day early and secure a pre-cruise hotel stay. This ensures that we get a good night's sleep and are well rested for embarkation day. No one wants to start off a cruise vacation feeling tired or jet-lagged.
Lastly, you will also want to arrange transportation from the hotel to the cruise port (or the airport if you are flying the day of the cruise against our advice). Some hotels do offer shuttle service to the cruise terminal; however, we find it to be most convenient to just take an Uber or Lyft to the port.
Pack Appropriately
When packing for a cruise, you will need to consider your cruise destination.
For warm weather destinations, you will want to pack clothing items that are comfortable, lightweight, and multi-purpose. For cooler weather destinations, layers and rain gear are essential! You will want to be prepared for rain and temperature swings on any given day.
Of course, you should also consider how you are going to be spending your days ashore. If you have shore excursions planned, you will want to pack outfits to fit those requirements, especially the proper footwear.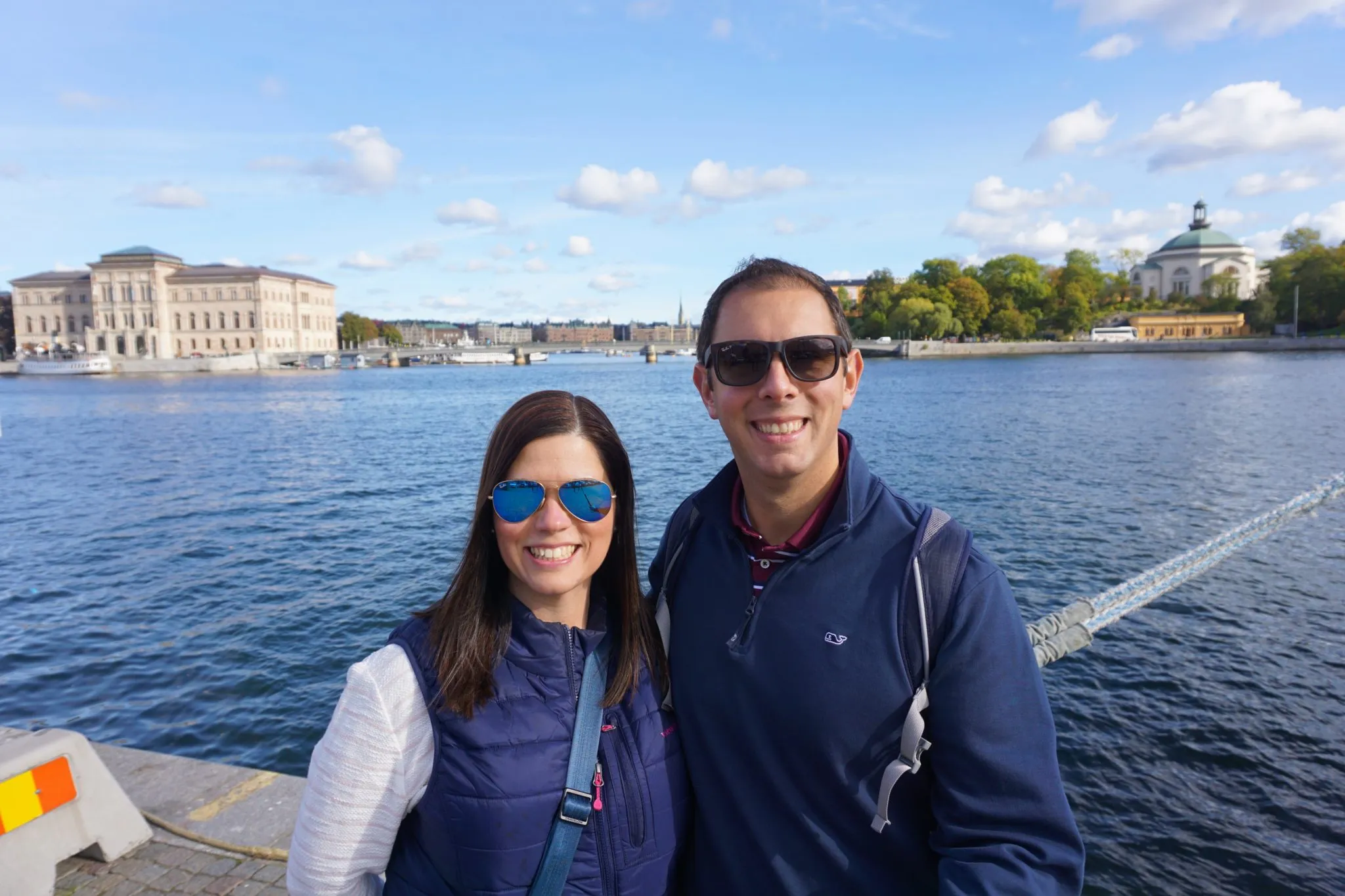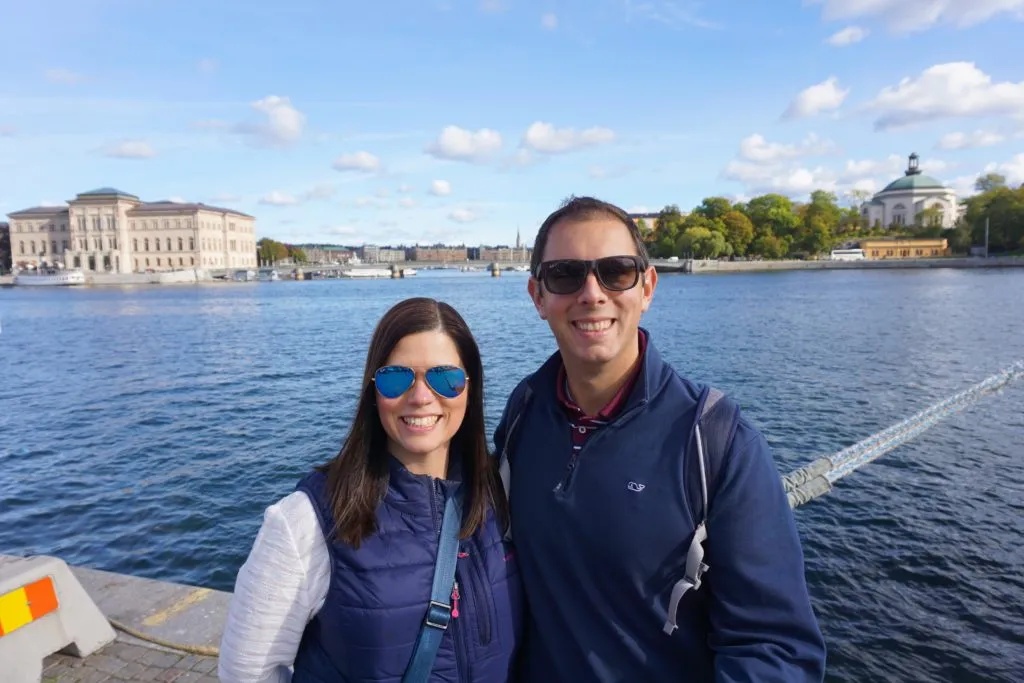 Now more than ever, you will want to avoid getting sick on your vacation. Hence, you can never have enough hand sanitizer.
In 2021, you might also want to pack some disinfectant wipes and/or Lysol disinfectant spray to sanitize your cabin and other high traffic touchpoints.
Besides necessary travel documents, we have accumulated a list of "other" items over the years that we find essential for a cruise to any destination. Some of these common household items include magnets, an over the door shoe organizer, and Ziploc bags.
While things like weapons and drugs are prohibited on a cruise, travelers might not be aware that other items are also not allowed. For instance, clothes irons and steamers are forbidden on all cruise lines. This is why we always pack plenty of Downy Wrinkle Release.
Additionally, traditional surge protectors are not allowed on cruise ships. Though, you can opt for a cruise-approved one.
Download the Cruise Line App
Cruise lines are shifting to more digital approaches with smartphone apps that can perform various functions to enhance the cruising experience.
Now, most cruise lines offer an onboard app that is complimentary.
You can use this app without purchasing a cruise ship WiFi plan to view daily activities, make reservations, and more.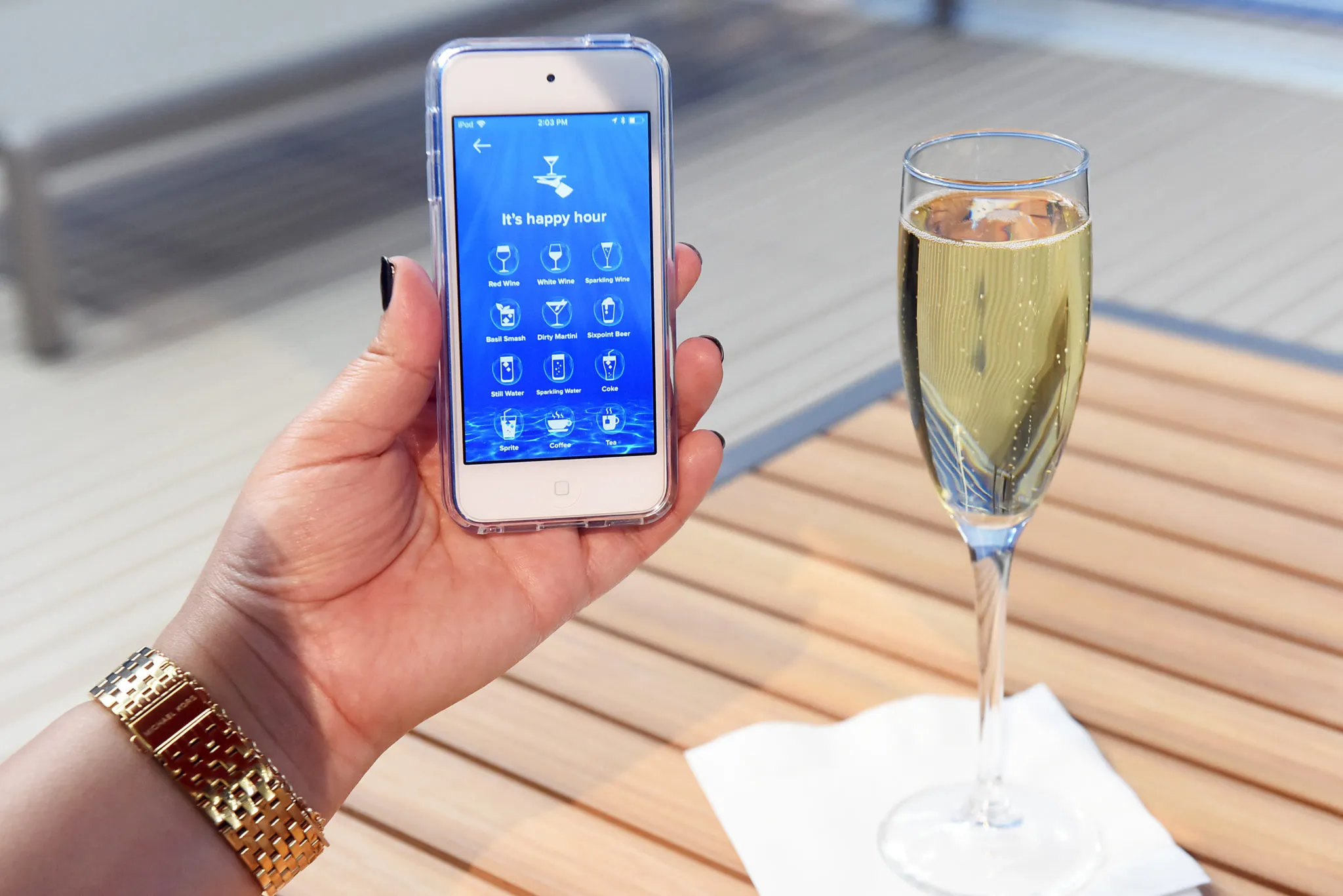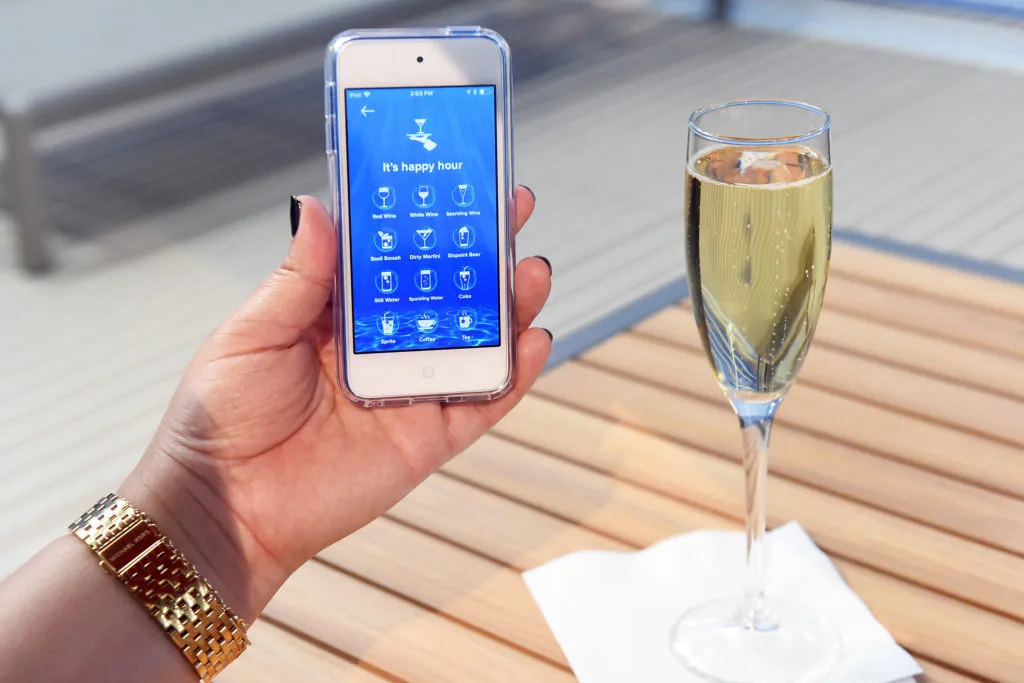 Newer technologies allow for QR menus, mobile ordering, digital muster drills, and other contactless options.
On some newer ships, guests even have the ability to use their smartphones to enter their cabins and control the temperature and lights in theirs staterooms!
Don't waste your time or money downloading cruise line apps once at sea. You should do this before embarkation.
Even if you purchase an internet package, connectivity and speeds will vary based on the cruise line, the ship's infrastructure, the type of plan you purchase, and your geographical location. So, there is no guarantee that you will be able to download these apps using cruise ship WiFi.
Complete Online Check-In
When preparing for your cruise, you must remember to do the online check-in at home. It takes a few minutes and is simple to complete.
For the most part, you can fill out this required paperwork up to three days before embarkation. This process usually requires some basic information about your travel party, as well as setup of an account for onboard spending.
The check-in process will assign you a boarding time to help ease the flow of passengers getting on the ship. This is even more crucial now in the COVID-19 cruising era to allow for social distancing in the cruise terminal. Thus, you should complete this check-in sooner rather than later.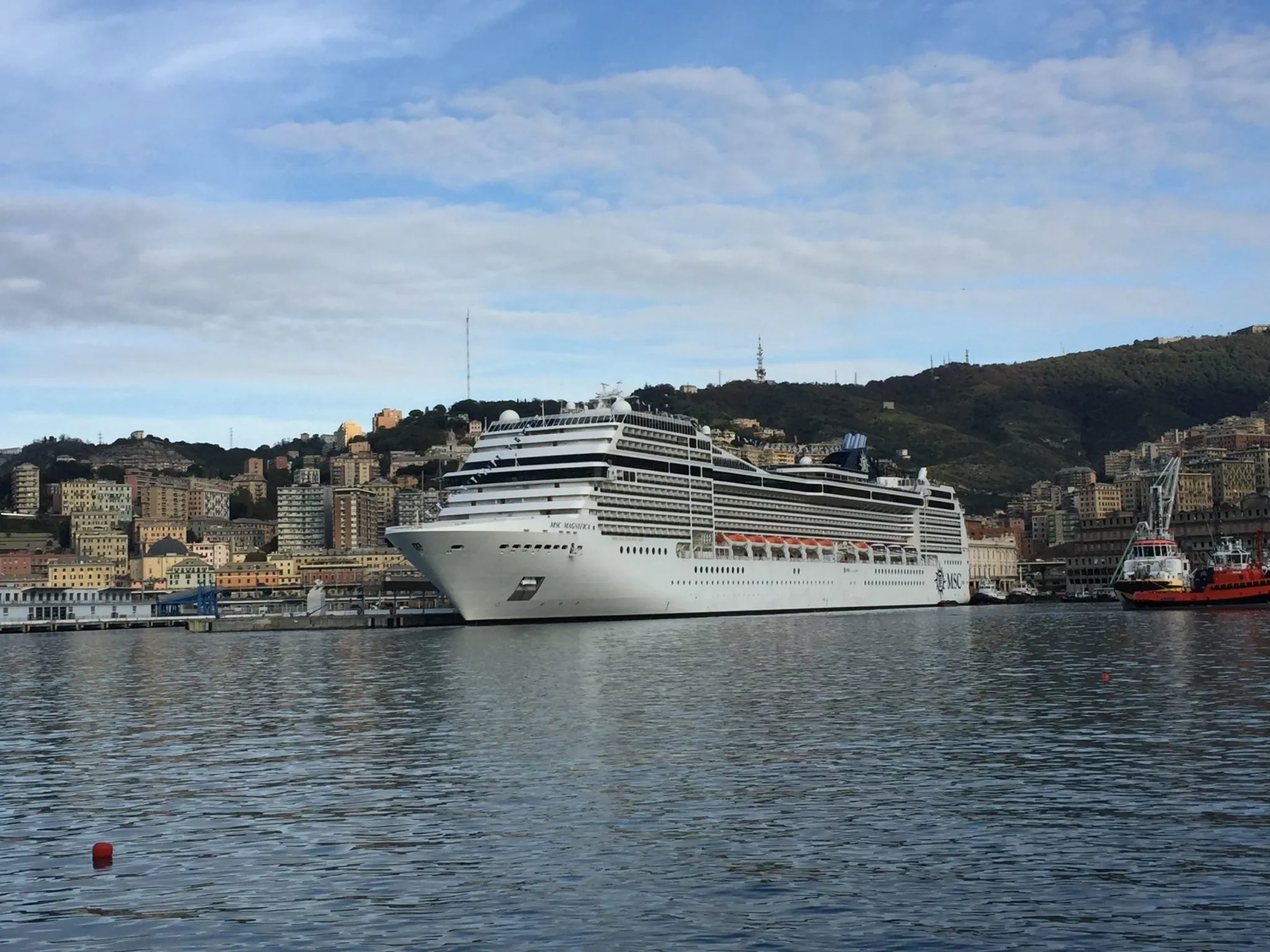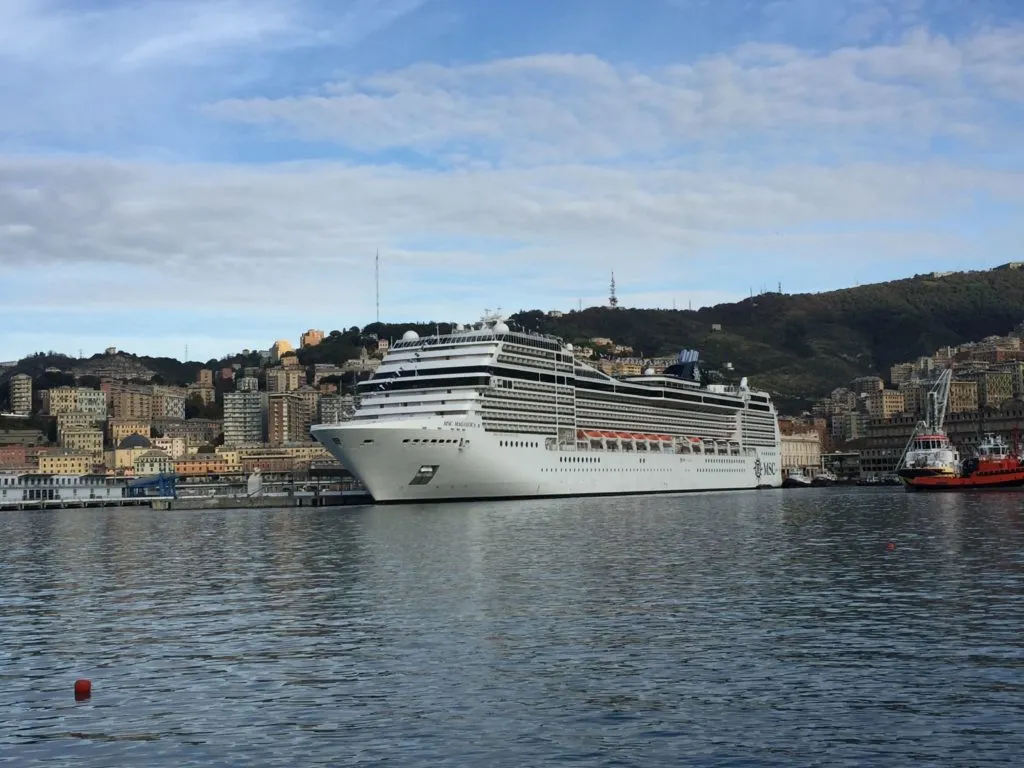 By completing the online check-in and downloading the cruise line's app prior to embarkation, you will avoid unnecessary obstacles that could occur if you show up to the port without completing this process.
Be Sure to Take Travel Docs and Passports to the Cruise Terminal
While we have always arrived to the cruise terminal early in the past, guests will now need to follow check-in instructions and assigned boarding times to ensure social distancing.
Also, be sure to take all necessary travel documentation and your passport with you to the cruise terminal. This information should be readily accessible in a carry-on bag.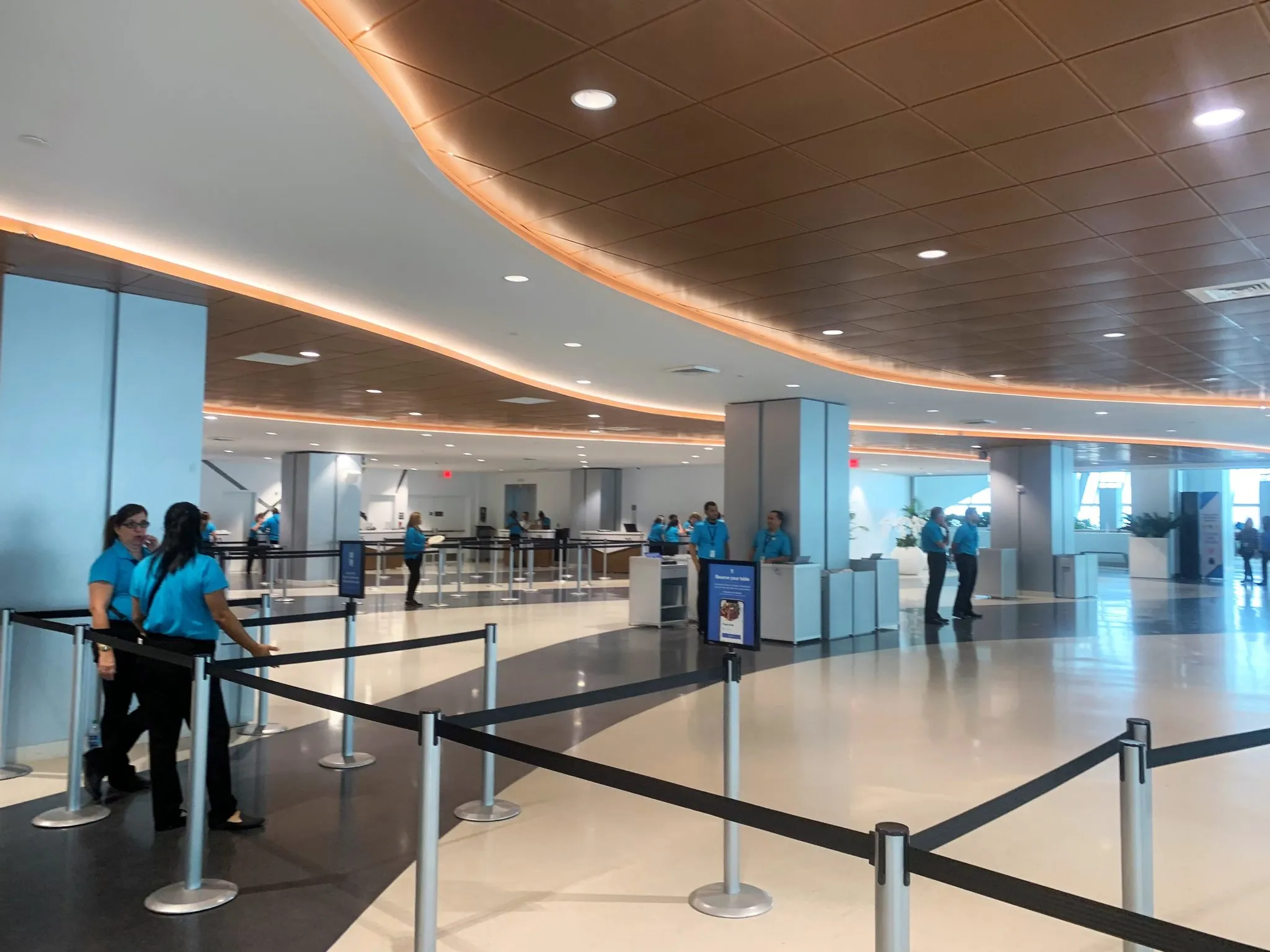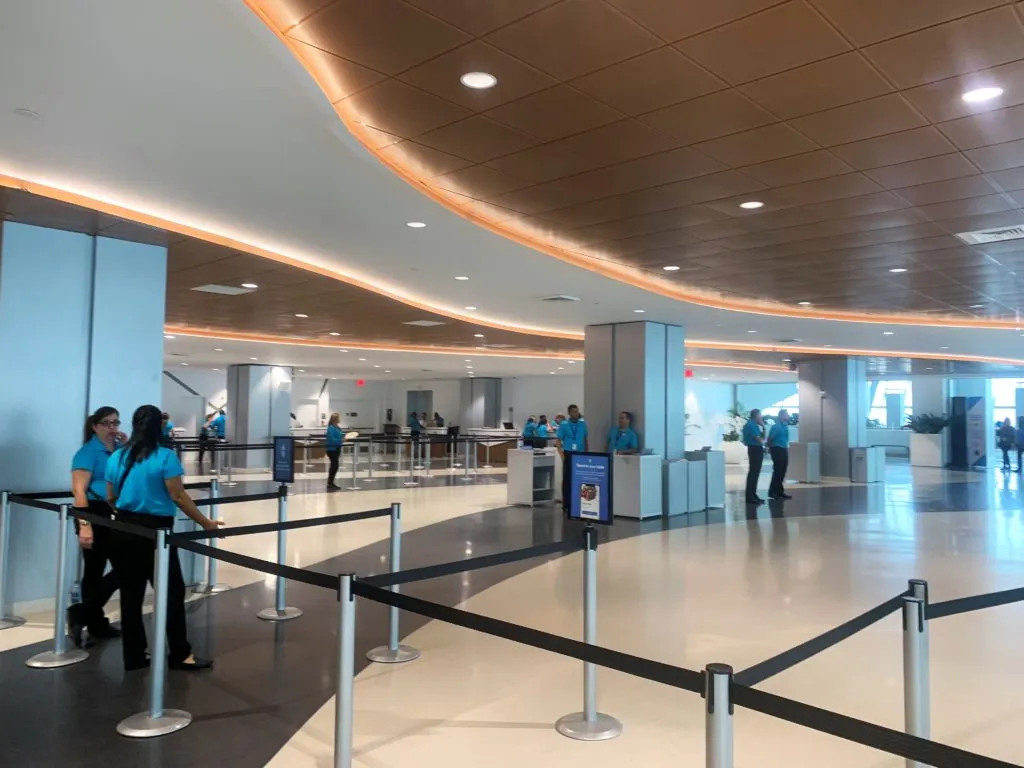 We always recommend having a passport for your cruise. Although, one is not required for U.S. citizens who sail on closed-loop cruises (cruises that begin and end in the same U.S. port).
Technically, U.S. citizens can cruise to Alaska, Bahamas, Bermuda, Canada/New England, Caribbean, Mexican Riviera, and Hawaii without a passport.
However, just because you do not need a passport to go on the cruise, it doesn't mean that you might not need one to enter one or more of the ports of call during your trip. Further, if you miss the ship in a port of call or need to unexpectedly leave the ship, a passport would be required to leave or re-enter the U.S. by air.
Pack Essentials in a Carry-On fo
Cruisers should be aware that luggage will not arrive to their staterooms until later in the afternoon on embarkation day. This means that you should pack all your essential items in a carry-on, so you will have immediate access to them.
This includes travel docs, smartphones, credit cards, cash, and any other valuables. You should also pack all medications, suntan lotion, and bathing suits in your carry-on bag.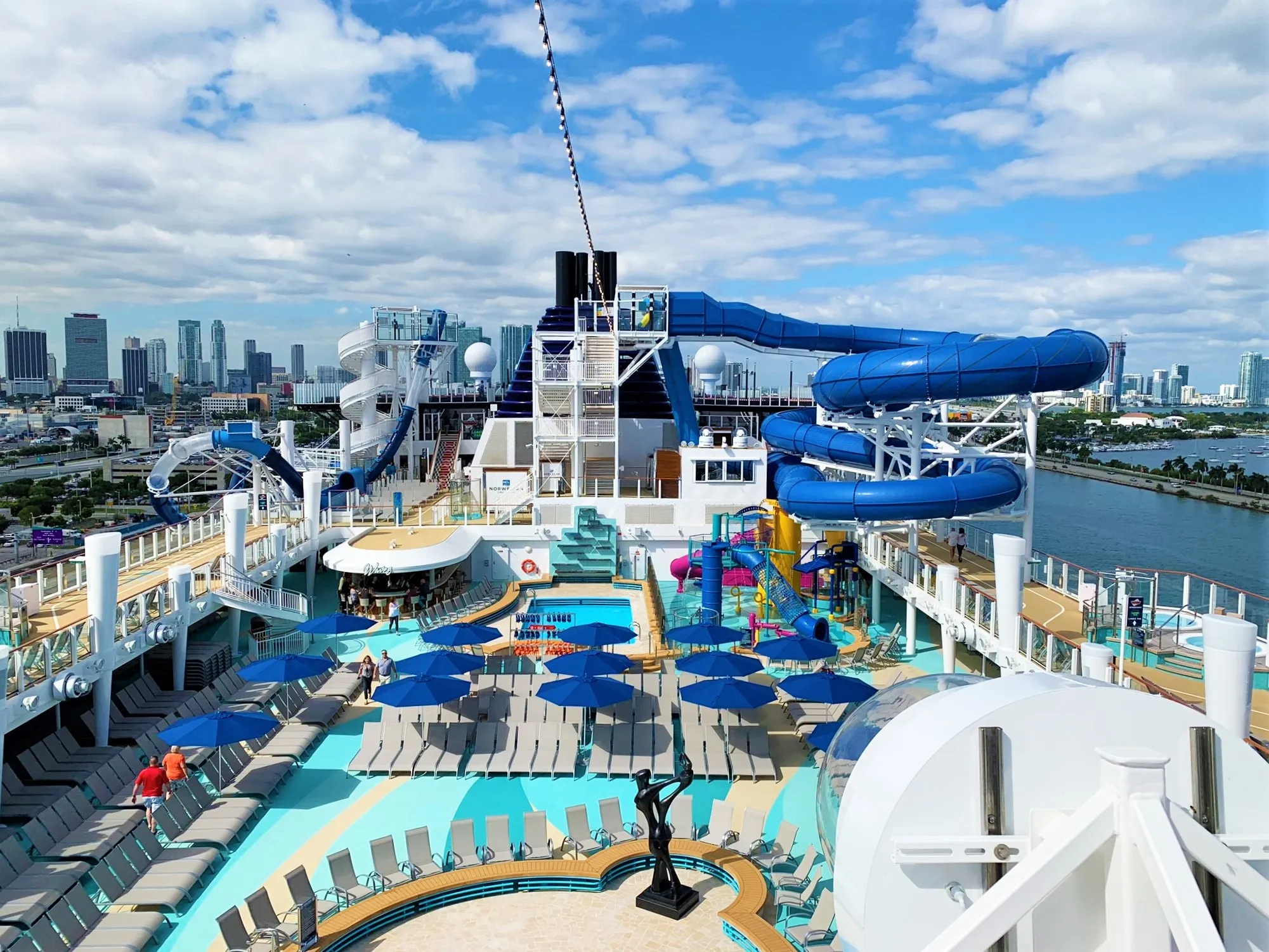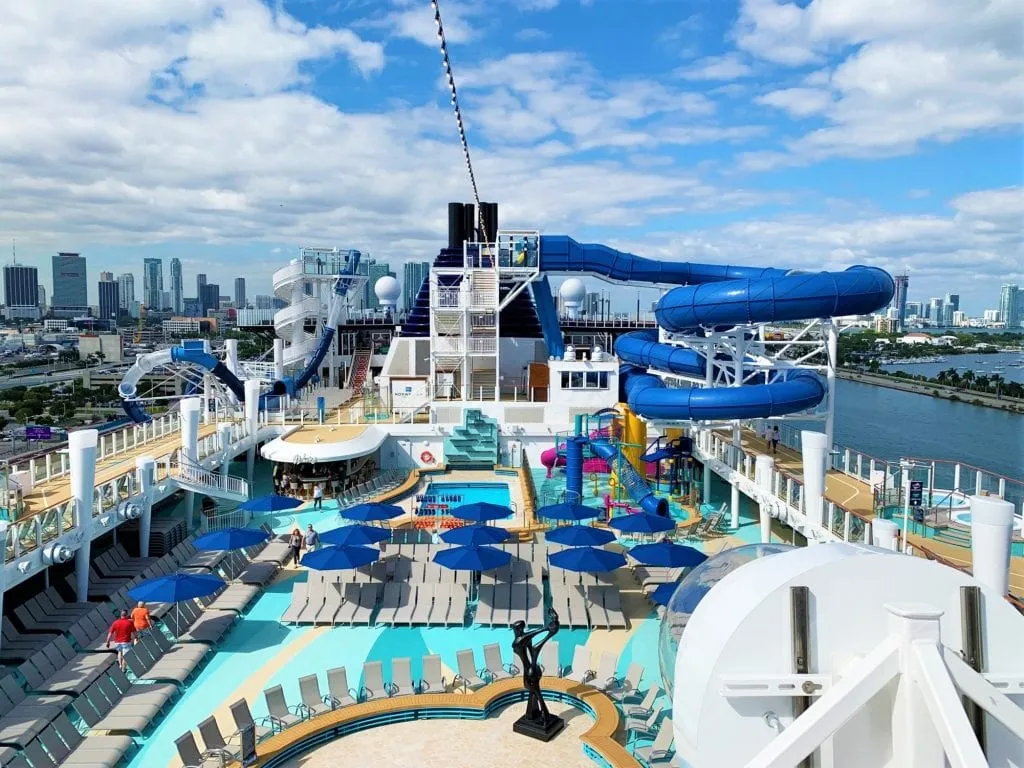 In the event of lost or delayed luggage, many cruisers also recommend packing a change of clothes and any essential toiletries in your cruise carry-on.
Most cruise lines allow passengers to take two 750 ml bottles of wine per stateroom onboard the ship. If you plan on taking these items with you, they should also be packed in a carry-on bag. You should not stow these items in the luggage that you leave with the pier-side porter. This could result in your bags being flagged by security.
Planning a Cruise: Embarkation Day
Embarkation day is always the best day of a cruise! Though, it can also be a bit stressful for first time cruisers.
Once cruising resumes, it will be more important than ever to follow the instructions from the cruise line regarding boarding procedures to ensure a smooth embarkation process.
Once onboard the ship, there are a few things that you should complete. Since your room won't be ready for a few hours, use this time to tie up loose ends like making any remaining reservations and signing your children up for the kids club.
We also recommend taking some time to familiarize yourself with the layout of the ship and where popular amenities and venues are located.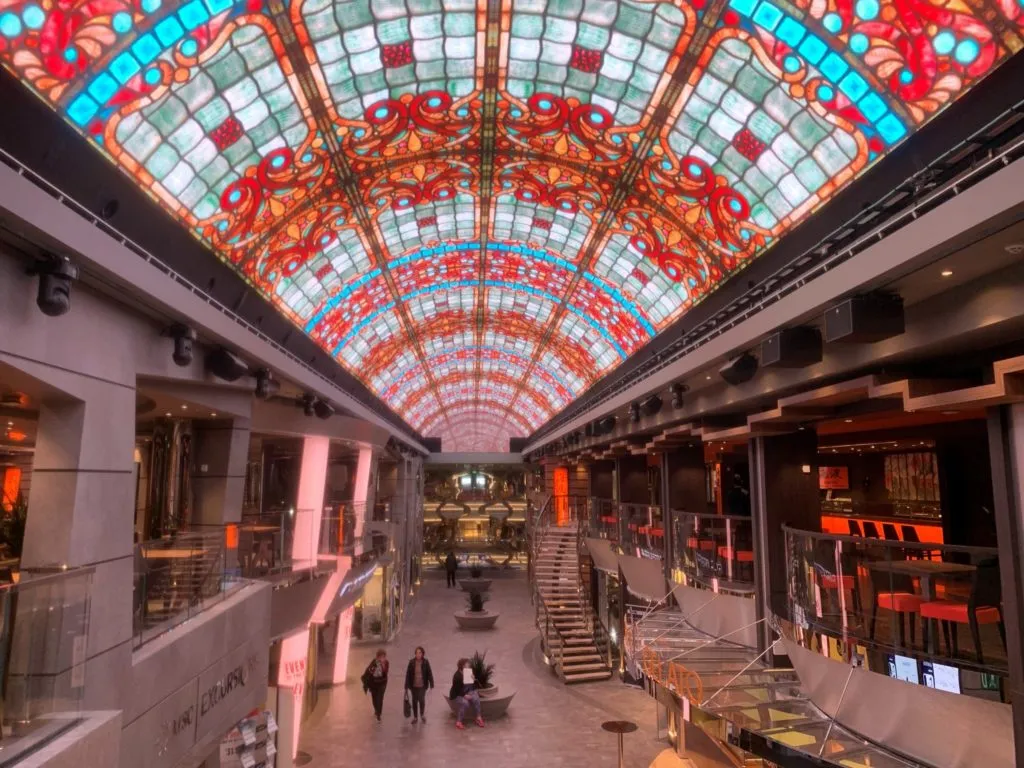 Another one of the first things cruisers should do on embarkation day is to place their cell phones in airplane mode. Once your cruise ship sails away from the port, you will begin to incur a barrage of roaming fees for data usage even if you aren't actively using your phone.
Remember, you can still use the cruise line's app and the ship's WiFi while you are in airplane mode.
Lastly, you will want to ensure that you attend Muster Drill. Muster Drill is a mandatory maritime safety exercise conducted by all cruise lines usually prior to leaving the homeport. During this drill, safety information is provided to all guests in the event of an emergency. This includes the proper way to don a lifejacket, escape routes, and lifeboat locations.
Muster drills will likely shift to digital drills in 2021 to reduce crowding in light of the current pandemic.
Don't Book an Early Flight Home on Disembarkation Day
No one likes when a cruise is about to end. The dreaded last morning of your cruise is probably the worst day of your vacation, but unfortunately, you will need to leave the ship at some point.
To ensure a stress free disembarkation, be sure to settle your account before you attempt to leave the ship. We also recommend completing self-checkout if you are able to manage your own luggage off the ship.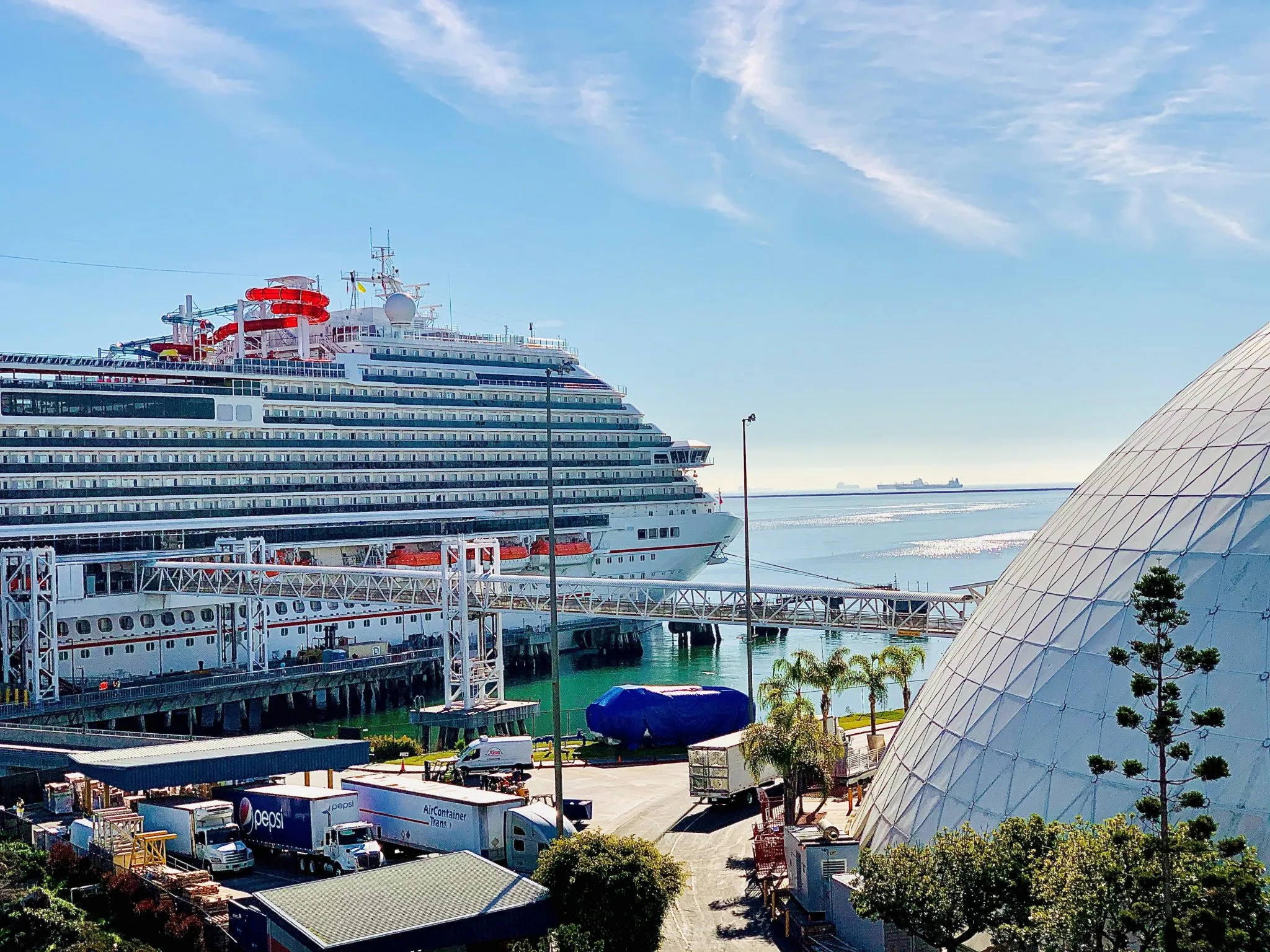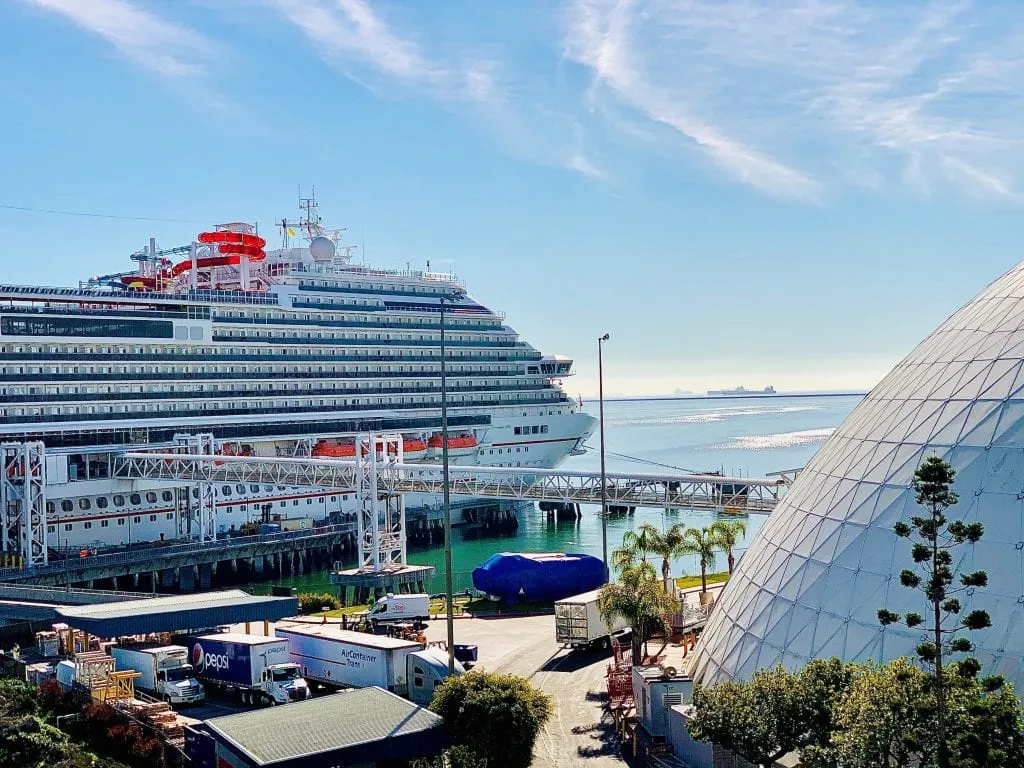 Further, if you are flying home, make sure you don't book a flight that is too early.
When you are allowed to disembark the ship at the end of your cruise varies by the cruise line. It can also be impacted by weather, ship technical difficulties, receiving clearance from port customs, and a plethora of other reasons.
Given the CDC's requirements, COVID testing at disembarkation will likely also impact this time table.
The cruise lines recommend that passengers avoid booking any flight before noon time. While we have booked earlier flights on some occasions, we generally agree. We would much rather be too early sitting in an airport than having the headache of rescheduling missed flights.
Comments
Do you have any tips to add to this Beginner's Guide to Planning a Cruise? What do you wish you knew before taking your first cruise? Drop us an anchor below to help fellow cruisers plan their perfect cruise vacations.