If you are new to cruising, you should be aware of the hidden costs that are tied to a cruise vacation. In addition to your cruise fare, there are other services charges for which you will need to budget. In this post, we explain everything you need to know about cruise gratuities for each cruise line.
Everything You Need to Know About Cruise Gratuities
What Are Cruise Gratuities?
Cruise gratuities are services charges that are not included in a standard cruise fare on most contemporary cruise lines, similar to a hotel resort fee. These additional fees are a per person, per day dollar amount that are charged to all guests, usually automatically, across all stateroom categories.
Depending on the cruise line, these charges are usually applicable to guests 2-3 years of age and older.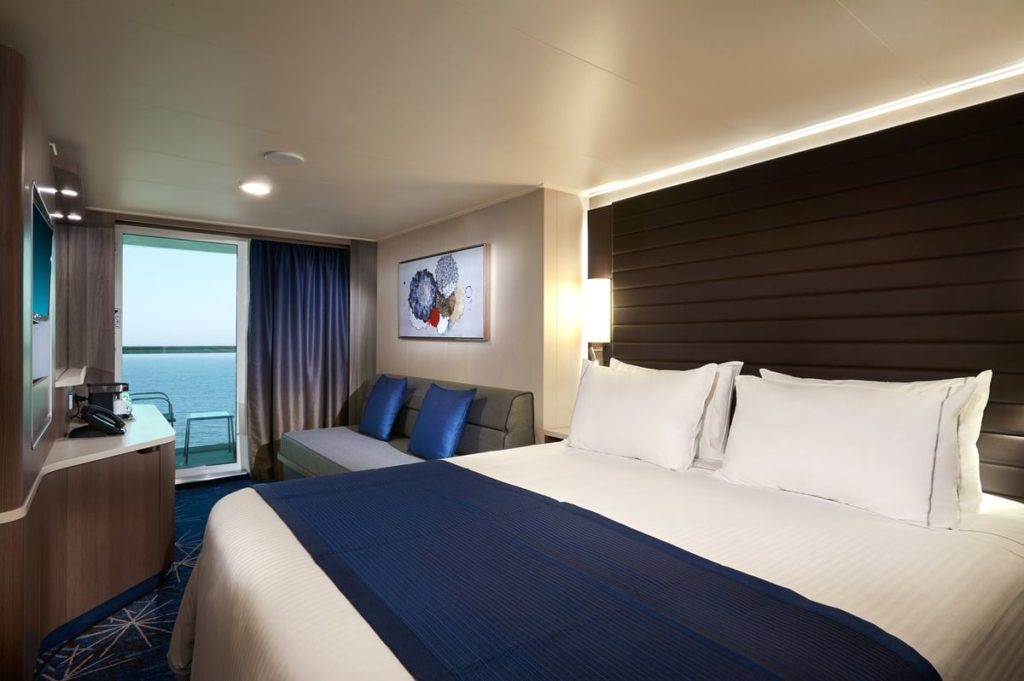 These charges serve as a means to reward the hard-working crew for the excellent service provided during your cruise vacation.
These cruise gratuities are divided among stateroom attendants, dining staff, and other behind the scenes crew members in a proportion determined by the cruise line. This method designed by the cruise lines is meant to be more equitable across all staff.
Cruise gratuities can be paid in one of two ways. If you would prefer to pay ahead of time, most cruise lines allow guests to pre-pay their gratuities at the time of booking or anytime prior to sailing. These fees will then be added into your total cruise fare and covered with your final payment. This will also ensure that you are locked into the current rate if prices should happen to increase before your sailing.
If you do not elect to pre-pay the gratuities, the pre-determined per day, per person dollar amount will be added to your stateroom account once onboard the ship.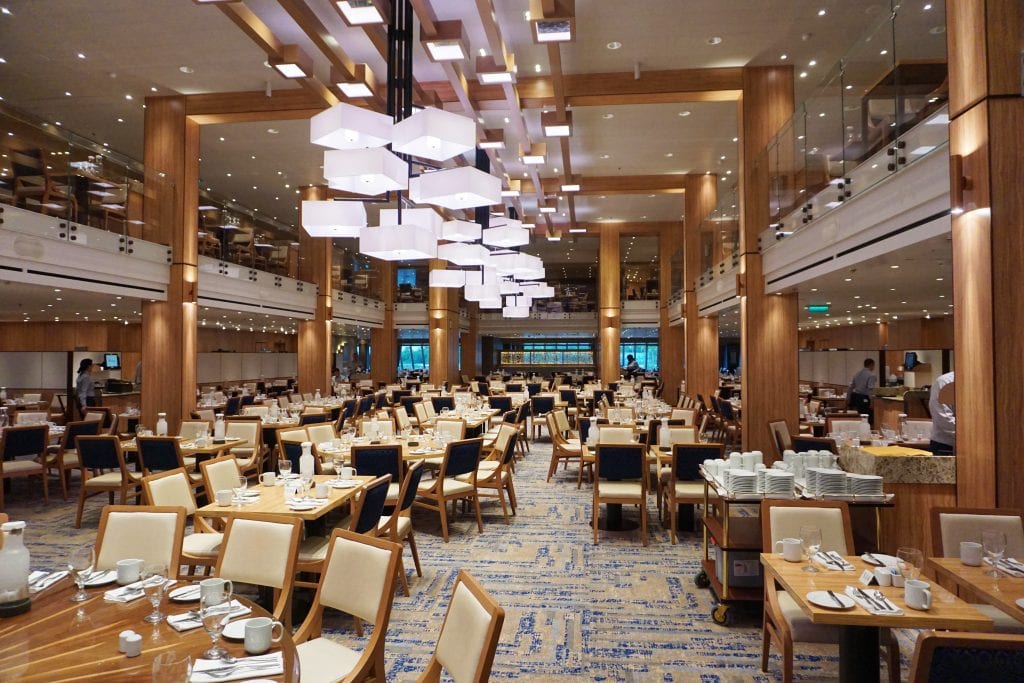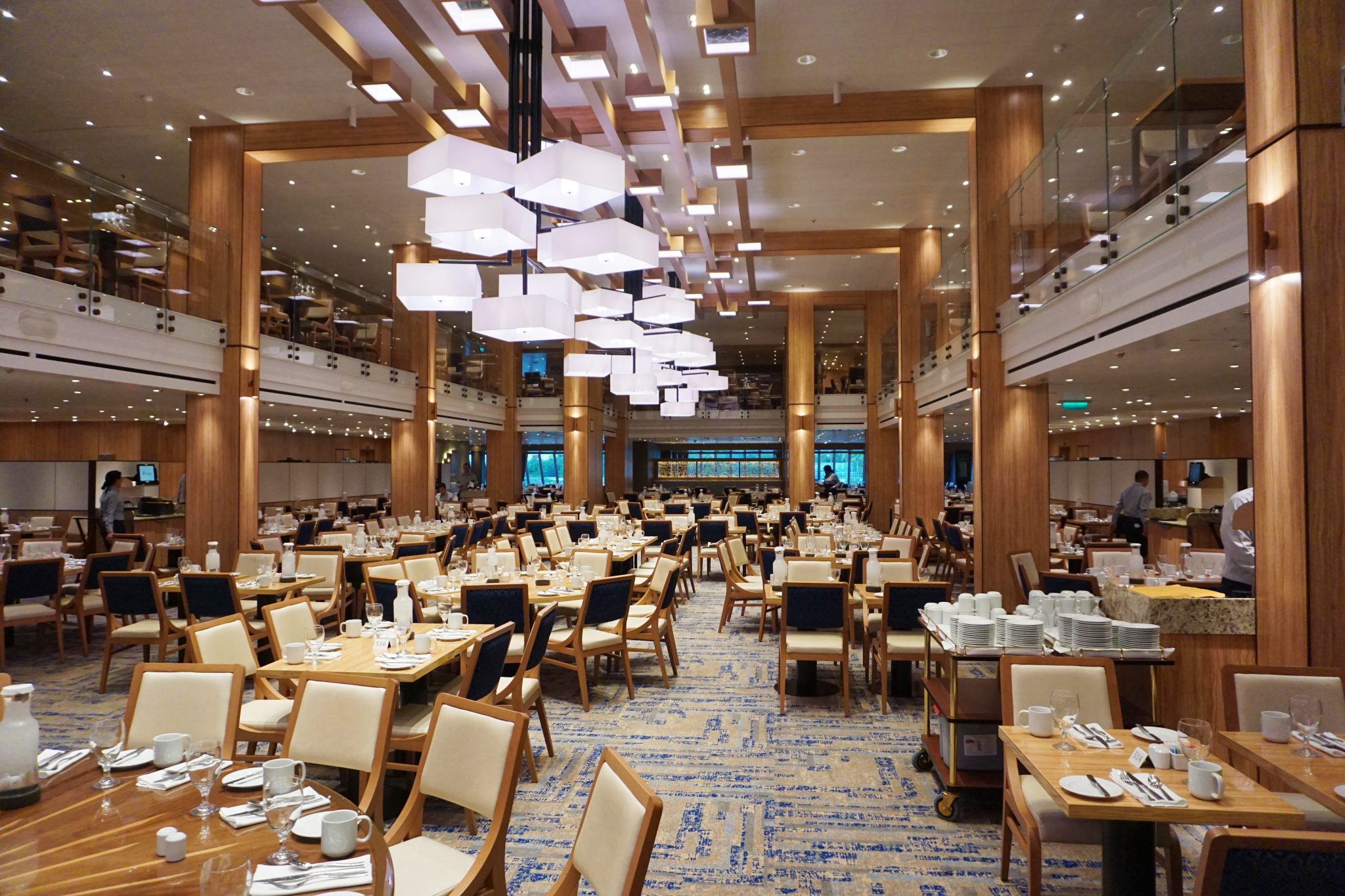 As stated above, these service charges apply to all guests regardless of stateroom category. These cruise gratuities also apply regardless of your dining options. Cruisers who opt to only eat in the buffet, who select anytime dining, or who choose more traditional dining will all be charged the same amount.
Related Post: Best Cruise Ships for 2021
Of note, cruisers should keep an eye out for promotions. Cruise lines will often run sales, and travel agents will often offer perks, that may include free gratuities for booking a cruise. Other perks may include onboard credit, free drink packages, free specialty dining, and so on.
How Much Are Cruise Gratuities by Cruise Line?
The exact charge for these cruise gratuities do vary by cruise line and by stateroom category. While gratuities are included in the cruise fare on some luxury lines, cruisers should be prepared to pay the following fees on the majority of major cruise lines.
Royal Caribbean – The service charge on Royal Caribbean ships is $14.50 per person, per day for guests in Junior Suites and below. Or, $17.50 per person, per day is charged to guests in Grand Suites and above. This fee is applied to each guest's SeaPass account on a daily basis.
In addition, an 18% gratuity is automatically added to all beverages, mini bar items, and spa & salon purchases. This is on top of the cruise gratuity charges.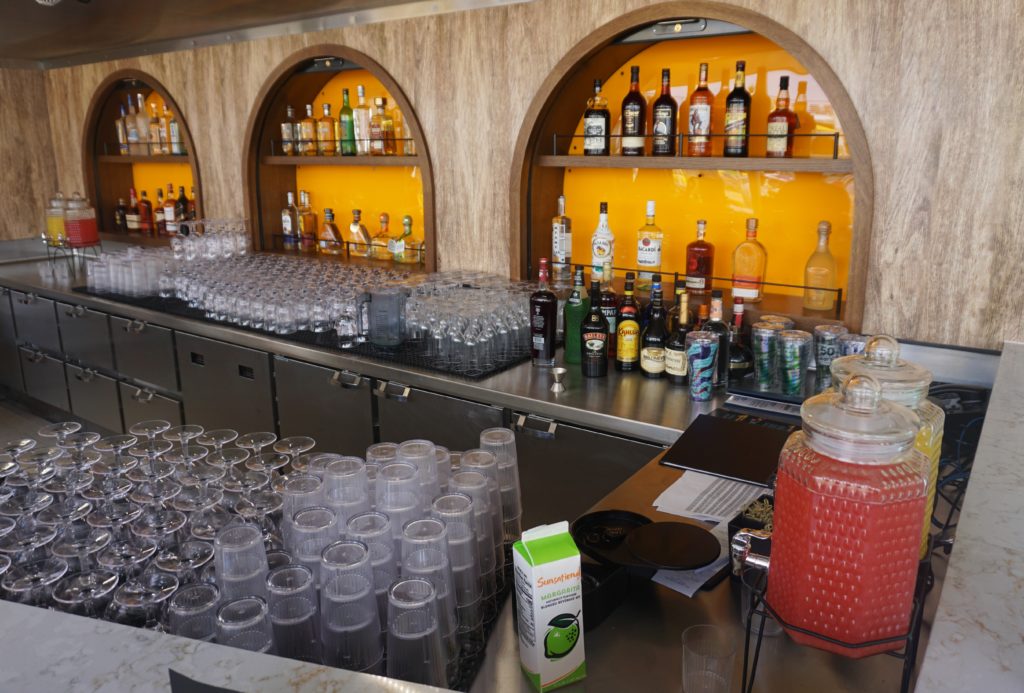 Norwegian Cruise Line – Norwegian Cruise Line's cruise gratuities are $18.50 for guests staying in the Haven, Concierge, and Suites. A $15.50 charge is applied to all other staterooms.
There is an additional 20% gratuity for all spa and salon services. There is also a 20% service charge on all beverage purchases and all specialty restaurant dining and entertainment based dining. Further, cruises to Hawaii also have a 4.275% service tax applied.
Carnival Cruise Line – Carnival Cruise Line's gratuities for Standard Staterooms are $13.99 per person, per day. While gratuities for Suite Staterooms are $15.99.
For beverage purchases, an automatic 18% gratuity will be added to the bill in addition to the cruise gratuity.
Celebrity Cruises – Previously, Celebrity Cruises applied a $15.50 per person, per day service charge to all guests staying in standard accommodations. A fee of $16.00-$19.00 was charged to those in Concierge Class, Aqua Class staterooms, and Suites.
However, as of November 17, 2020, Celebrity Cruises updated its pricing structure. The new Always Included standard cruise fare now incorporates some basic amenities to provide a more all-inclusive feel. Gratuities is one of these newly included amenities. This means that these daily service charges will no longer be applied to guests' onboard accounts.
A 20% gratuity will still be automatically added to all beverages, mini bar purchases, spa and salon services. Though, gratuity will not be added for drinks included in the now complimentary classic beverage package.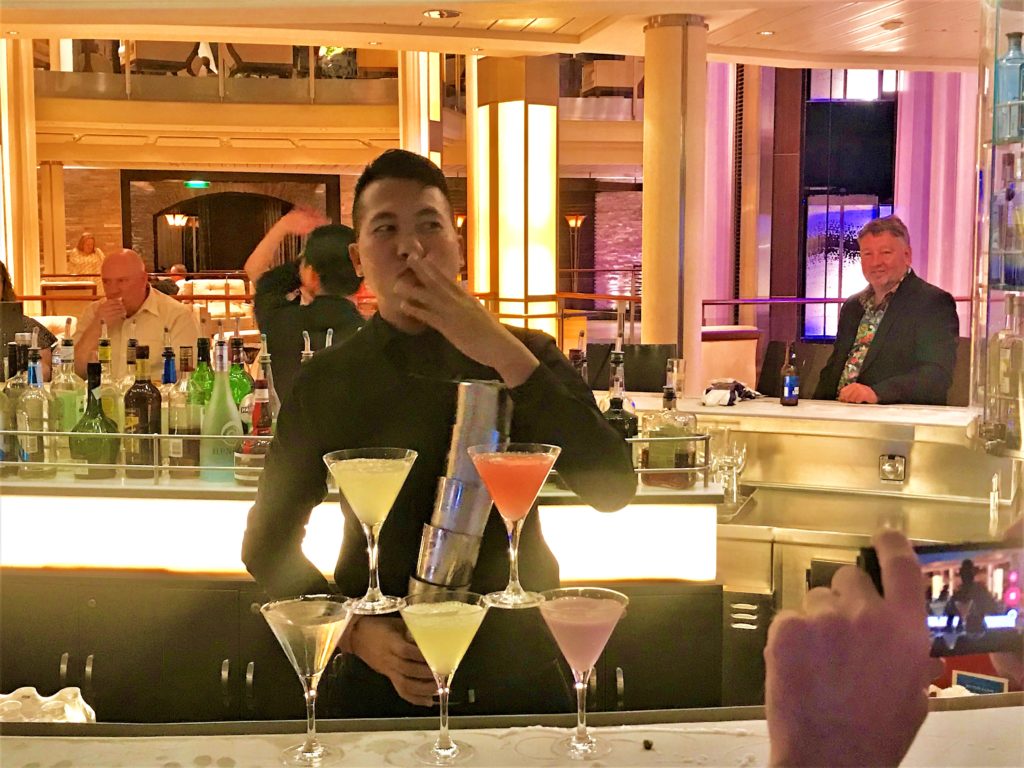 Princess Cruises – On Princess Cruises, a gratuity of $16.50 per guest for suites and $15.50 per guest for mini-suites is added. A $14.50 cruise gratuity is charge for guests (including children) staying in all other staterooms.
An 18% gratuity is added to bar charges, dining room wine accounts, and Lotus Spa services. This charge is additional to the automatic cruise gratuities.
Holland America Line – The daily Hotel Service Charge on Holland America Line is $14.50 per guest for non-suite staterooms. The charge is $16.00 for suite guests.
A 15% Bar Service Charge is automatically added to bar charges and Dining Room wine purchases. Again, this is on top of the daily service charges assigned by the cruise line.
MSC Cruises – For Caribbean sailings with MSC Cruises, cruise gratuities for adults 12 and over are $12.50. For children 2-12 years old, the charge is $6.25. These fees for the brand will be increasing to $14 and $7 respectively as of Summer 2021.
A 15% Bar Service Charge is automatically added to all purchases on MSC Cruises as well.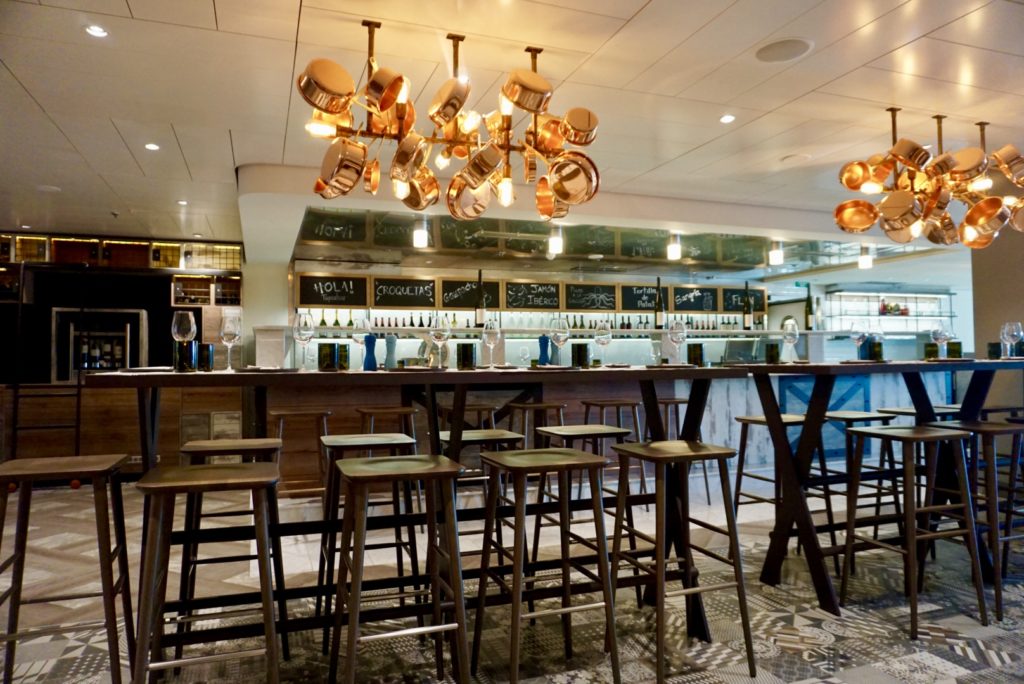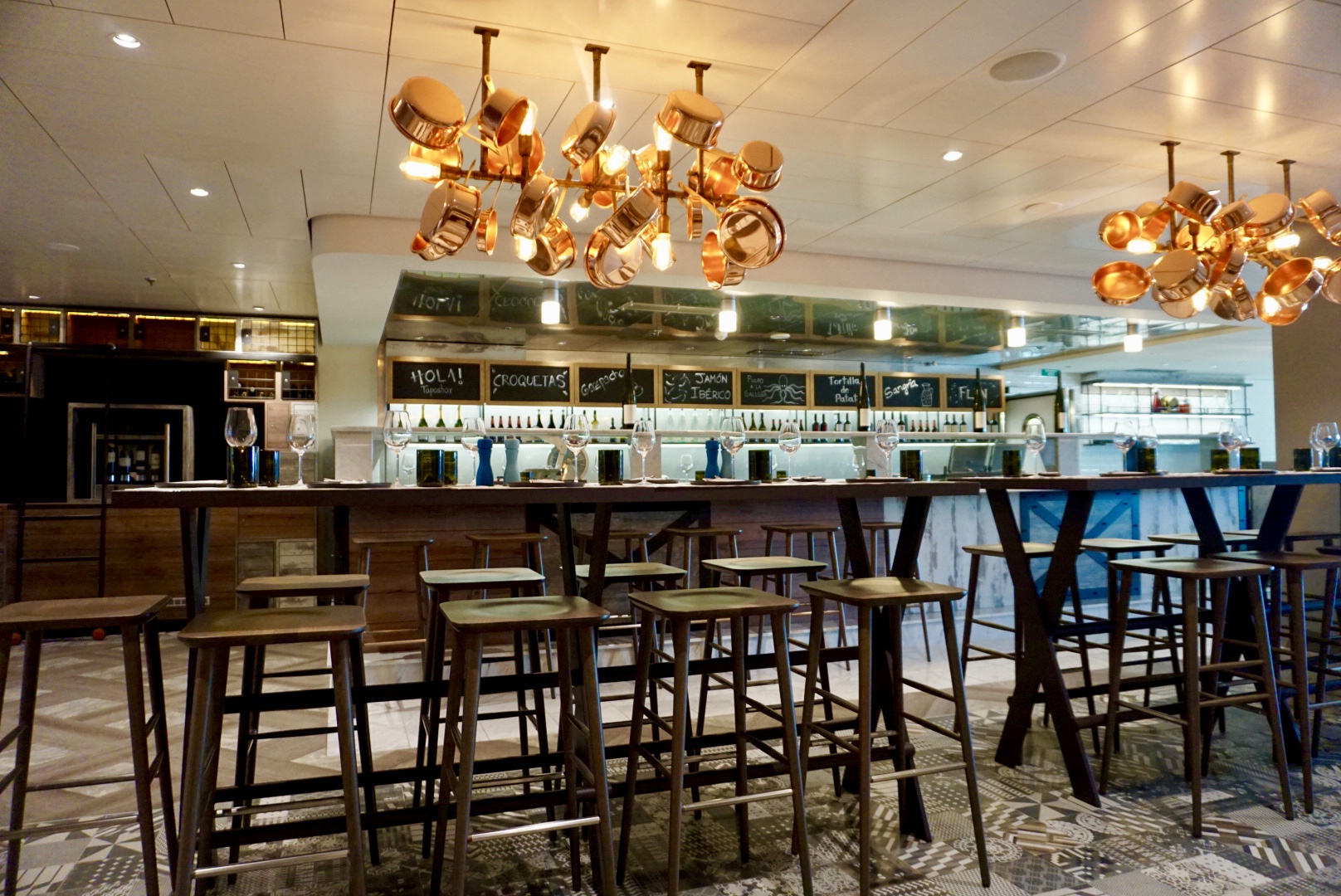 Disney Cruise Line – On Disney Cruise Line, the recommended $13.50 cruise gratuity is not automatically added to guests' onboard accounts. While the cruise line strongly suggests tipping staff this per guest, per day amount, cruisers with this brand are allowed to use their own discretion.
However, a 15% gratuity is automatically added to bar, beverage, wine, and deck service tabs. An 18% gratuity is also automatically applied to all spa services.
Viking – While considered a luxury brand, Viking is one of the few high-end cruise lines that does charge a daily guest gratuity. A hotel and dining charge of $15.00 per day is added to all guests regardless of stateroom category.
Further, a 15% gratuity is automatically added to bar, beverage, wine, and deck service tabs.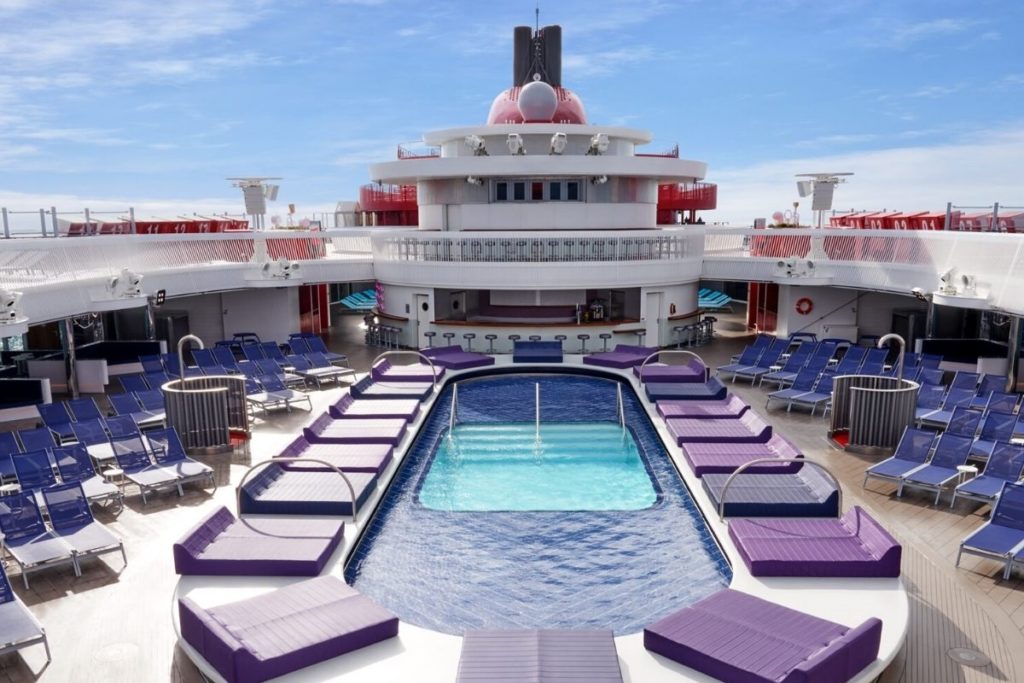 Virgin Voyages – In line with most luxury cruise lines (like Regent Seven Seas, Silversea, Seabourn, Azamara, and Crystal Cruises), gratuities are included in the cruise fare on Virgin Voyages. When sailors cruise on Virgin Voyages, there will be no daily cruise gratuities added to their shipboard account. Now, that's a perk!
Related Post: Where Should I Go on My First Cruise?
Are Cruise Gratuities Mandatory?
Cruise gratuities are mandatory, in loosely defined terms. Most cruise lines do apply these charges automatically. However, these charges can be modified or removed by guests while on the ship in the event that they did not receive satisfactory service.
Keep in mind that gratuities will be deemed undisputed unless a request to modify is received prior to disembarking the ship.
While cruise gratuities can be modified or removed, we never recommend that cruisers do so. This is such a small and well-deserved token of appreciation to all the hard-working crew onboard the ship. In fact, many cruisers choose to tip above and beyond this rate.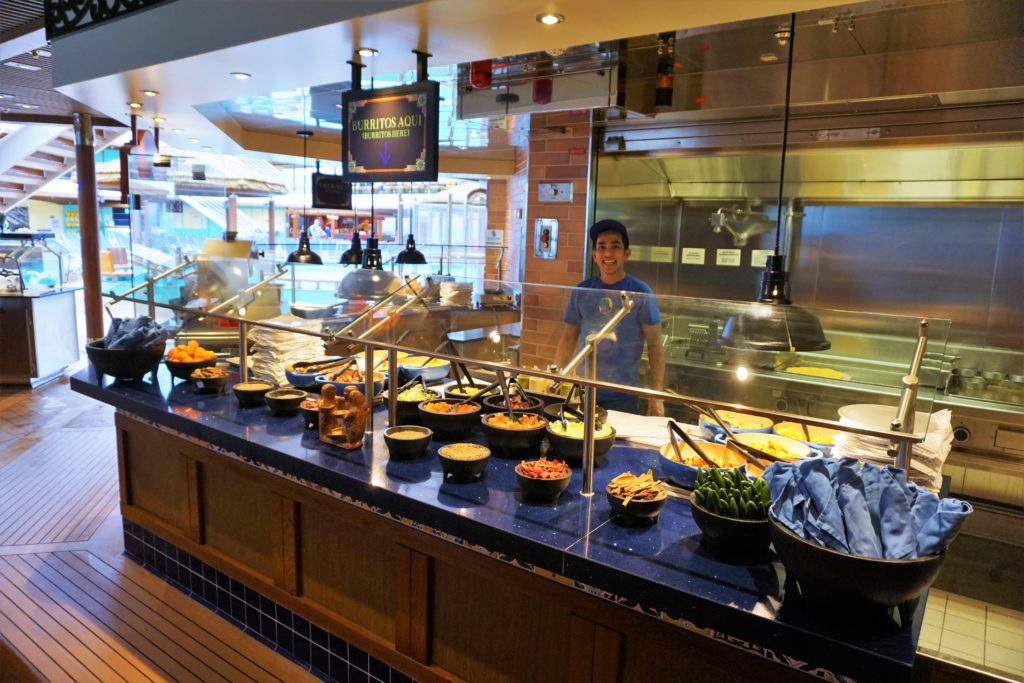 Should I Tip Extra?
On all cruise lines, additional gratuities may be added at your discretion. Beyond the standard service charges put forth by the cruise line, we always tip above and beyond for excellent service. Generally speaking, we provide additional monetary compensation at the end of the cruise to our stateroom attendant and our dining room waitstaff.
Keep in mind that the cruise line assigned gratuities do not include all staff members. These charges do not go towards individuals like bar servers, porters, shore excursion guides, casino staff, or youth staff.
So, you should consider providing tips to these crew members for great service. We generally tip our favorite bartenders, staff at the onboard coffee shop, tour guides, bus drivers, and so on.
Related Post: Best Cruise Lines for Families
Comments
What are your thoughts on cruise gratuities and service charges? Do you tip beyond these required amounts? How you do like to reward the onboard staff for providing you a memorable cruise vacation?