If you are new to cruising, there are some basics that you should know regarding cruise costs and budgeting for your trip. Cruise vacations are a great value as so much is included in the price of your cruise fare. Though, there are other items that are part of the cruising experience for which you will need to pay extra. We cover all this and more in our Cruise Budget 101: Guide to Budgeting for Your Next Vacation.
Cruise Budget 101: Guide to Budgeting for Your Next Vacation
Factors That Determine the Price of a Cruise:
Destination
Cruise ships visit various locations across the globe. With more and more regions around the world becoming accessible to cruise ships, your options are endless. While the Caribbean is the most popular cruise destination, you will also find a wide selection of cruises to the Mediterranean, Alaska, Northern Europe, Australia, and the list goes on. You can even cruise to Antarctica!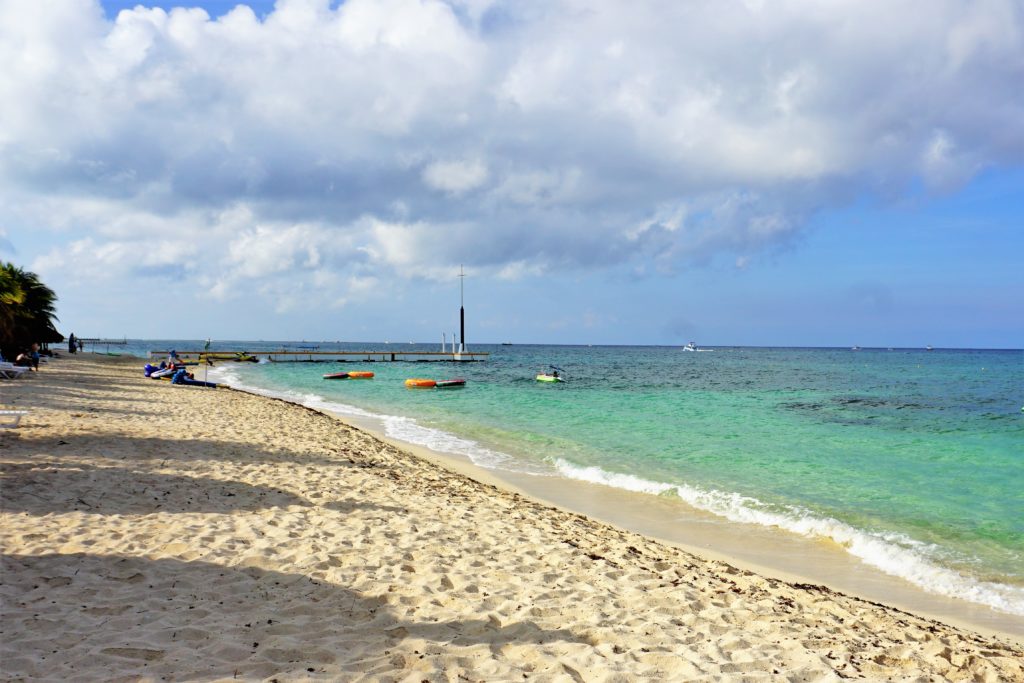 However, you should be aware that cruise costs varies greatly based on your destination. It is true that there are cheaper times to cruise to any region, but inevitably, some regions are just more expensive than others.
If you are looking for the most economical cruise options, you should think Caribbean, Bahamas, or Mexican Riviera. Alaskan cruises tend to be quite a bit more expensive, as do more secluded locales.
Cruise Line/Cruise Ship
The second factor you need to consider when determining your cruise budget is that not all cruise lines and cruise ships are created equal.
Cruise lines range from entry level brands like Carnival and other family-friendly options like Royal Caribbean and Norwegian Cruise Line to luxury brands like Viking, Silversea, or Regent Seven Seas. There are also more boutique cruise lines, expedition ships, and river cruise ships.
Obviously, the more unique and luxurious cruise lines and ships come with a higher cruise cost. Though, they usually do offer more inclusions in the standard fare.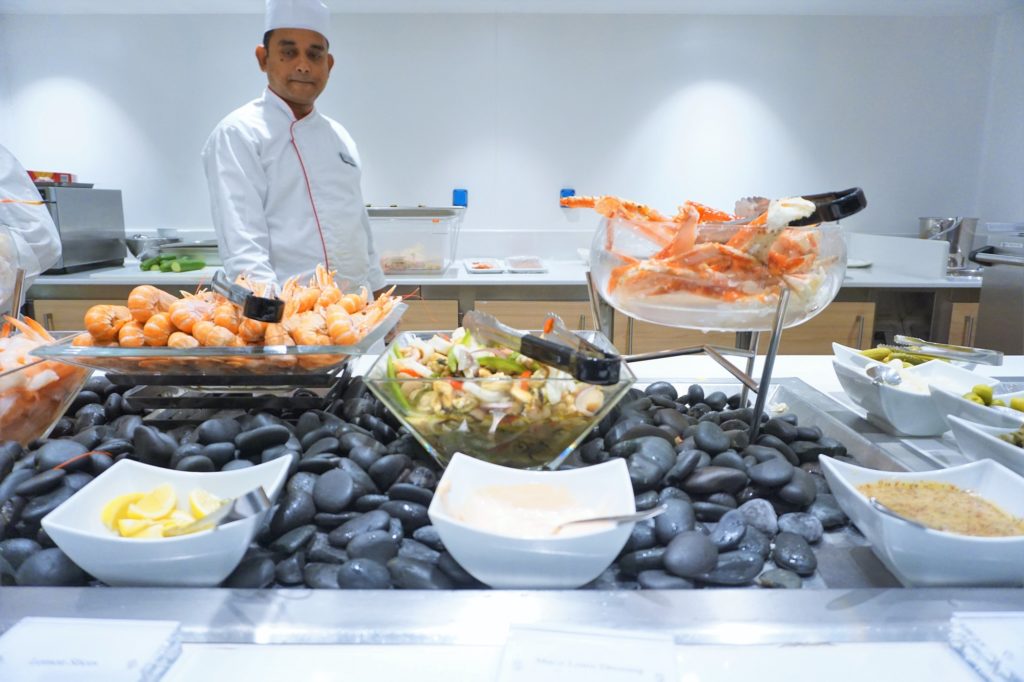 Even within a brand, there are typically different classes of ships that offer various amenities. In general, the newer cruise ships and those from the major cruise lines that feature all the bells and whistles will be the most expensive options.
Related Post: Best New Cruise Ships for 2021
Cruise Cabin Selection
Most cruise ships from all major brands offer a variety of different stateroom categories. These cabin options vary based on factors such as size, amenities, and location on the ship.
The basic categories include inside, ocean view/outside, balcony, and suite. The cheapest cruise cabin selections will be the inside staterooms as they are usually the smallest and offer the least amenities. As you move up the chain, the cabins become increasing more expensive.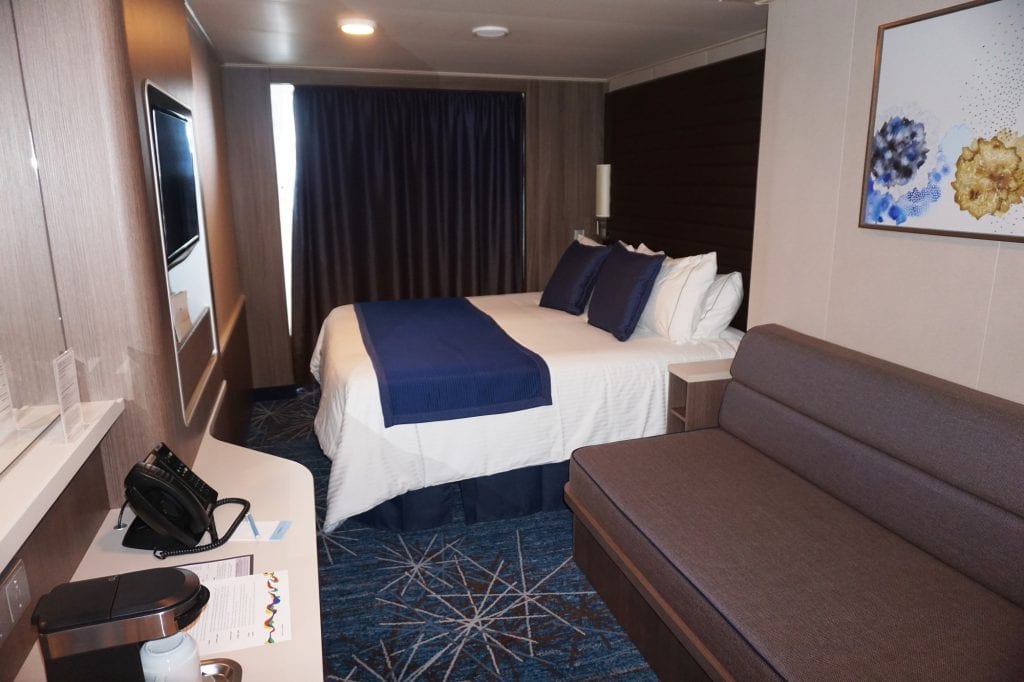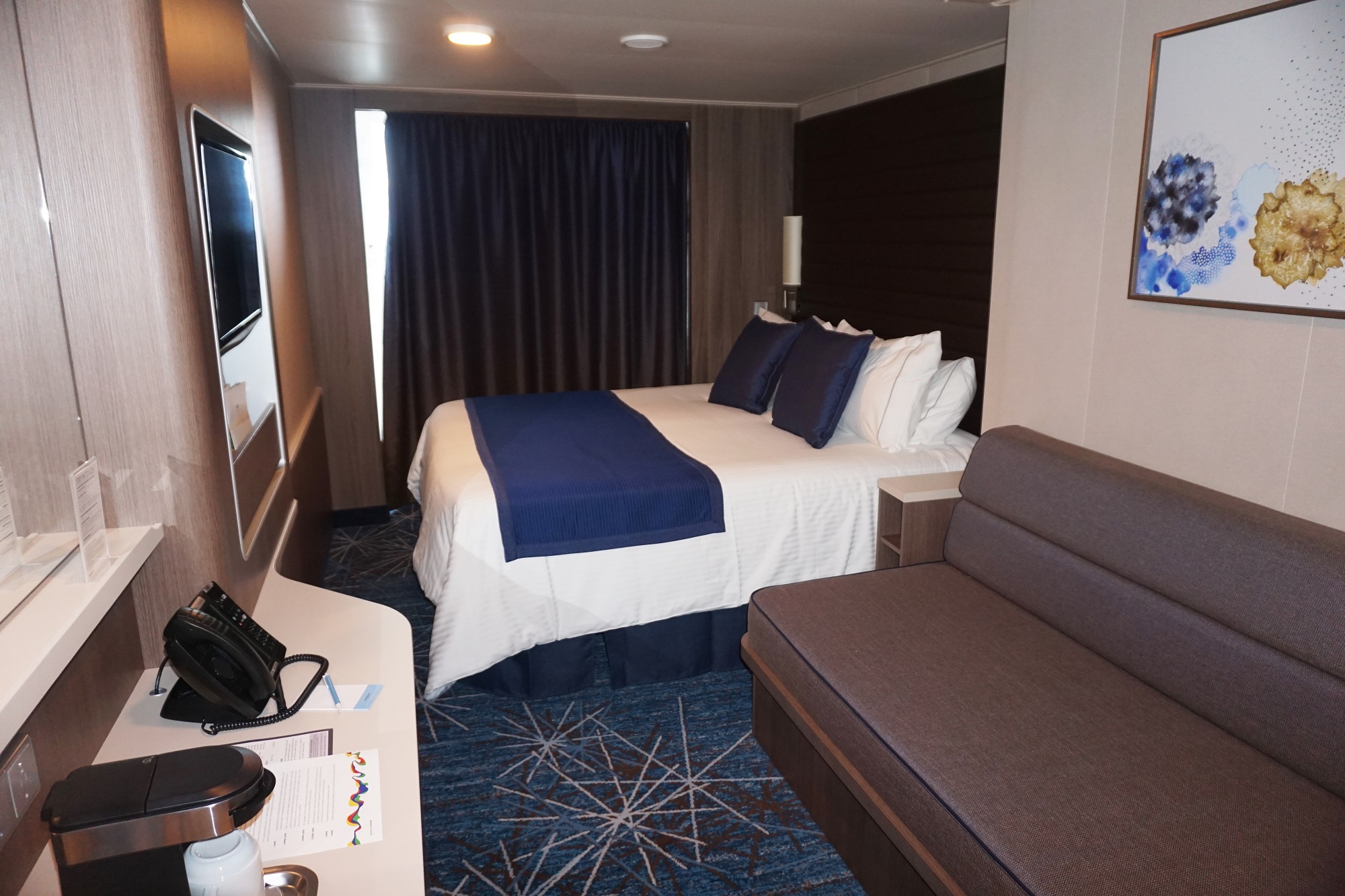 Now, even within cabin categories, there are often sub-categories. These sub-categories can be based on the square footage of the room, the deck on which the room is located, or the location of the room along the length of the ship (forward, mid-ship, aft). It is probably obvious that larger cabins will increase the costs of the cruise.
Likewise, cabins on higher decks and those located in the middle of the ship also tend to be more expensive. The cheapest rooms in each category are usually guaranteed cabins where the cruise line assigns you a room.
The most expensive rooms on a cruise ship will be the suites and certain "ship within a ship" staterooms like Norwegian Cruise Line's Haven or MSC Cruises' Yacht Club. These cabins come with exclusive amenities and VIP access.
Related Post: How to Score a Cabin Upgrade
Time of Year
As mentioned earlier, the time of year you cruise will also dictate the costs of the cruise.
Regardless of your cruise destination, there will be certain times of the year that are cheaper than others. For instance, the best time of year to cruise to the Caribbean in terms of pricing would be in January or late August through early October. While the summer, school breaks, and holidays tend to attract more crowds and have higher prices.
In terms of seasonal destinations like Alaska, the best time of year to cruise for those looking to save money would be during the shoulder seasons. As with most seasonal cruise regions, the shoulder season (either early in the season or late in the season) is when prices tend to be the lowest. However, you could be taking a gamble on weather this time of year.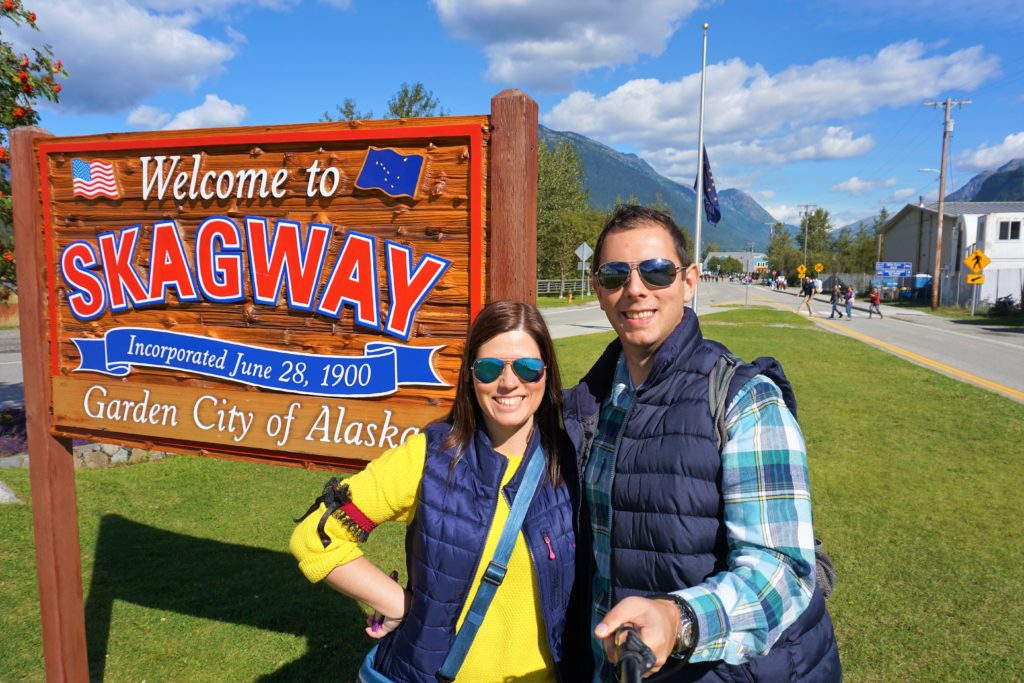 Still, we have cruised to Alaska twice near the end of the season and had mostly good weather on both occasions. Undoubtedly, the middle of the season, think July, will be the most expensive and have the most crowds.
Related Post: How to Save Money on a Cruise
Cruise Duration
This might seem obvious but the length of your cruise will also impact its price. The most common cruise duration in all regions is a 7-day itinerary.
Again, a 7-day cruise in the Caribbean will likely be cheaper than a 7-day European cruise; however, a 9 or 11-day Caribbean cruise could be more expensive than a 7-day European cruise.
Likewise, a 3-day weekend cruise will come with a lower cruise cost than a week-long cruise. However, you will be limited as to where you can visit on these short itineraries.
Knowing your cruise budget and your desired destination ahead of time will allow you to pick the itinerary and cruise duration that fits your needs.
Keep in mind that some cruise lines also offer pre-cruise and post-cruise land packages or Land and Sea Journeys. These packages are more common in regions outside of the Caribbean, Bahamas, and Mexico.
Related Post: Best Cruise Line Private Islands
What's Included in a Standard Cruise Fare
A cruise vacation enables travelers to see multiple destinations while enjoying most of the onboard amenities. Although, what is included in each cruise line's standard price can fluctuate. The inclusions on popular brands like Royal Caribbean, Norwegian Cruise Line, and Carnival Cruise Line are all very similar.
While luxury brands might cost a bit more, they provide a more all-inclusive cruise experience. Often times, these brands include beer and wine, specialty dining, shore excursions, and more.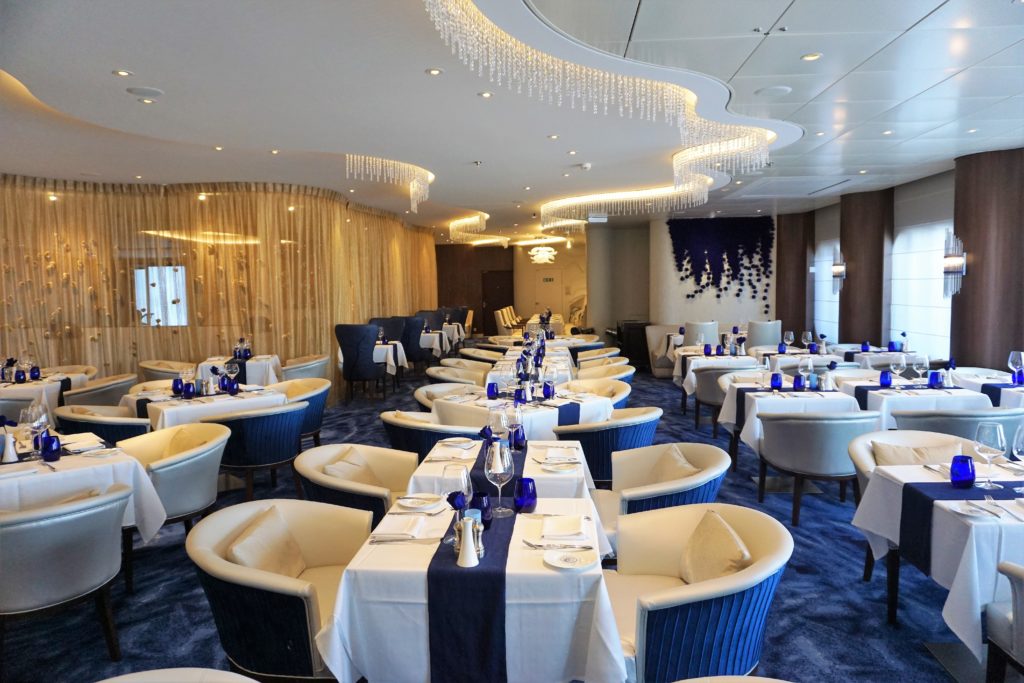 Even more premium brands like Celebrity Cruises have started to change pricing structures. This brand's new pricing model is "always included". This means that the base fare for all sailings now includes a classic beverage package, basic WiFi, and gratuities.
For all brands, your cruise fare covers the cost of your stateroom for the duration of the trip. Cruisers can also enjoy complimentary meals at a variety of venues like the main dining room, cruise ship buffet, and other casual eateries. Further, basic beverages like iced tea, lemonade, filtered water, some juices, hot chocolate, and drip coffee/tea are all included in your cruise fare.
Additionally, guests will be able to enjoy their ship's pool deck, sports court, and gym for no additional fees. On modern mega-ships, these areas often offer thrilling waterslides, ropes courses, mini-golf, and even unique attractions specific to the cruise line.
There is also plentiful entertainment from nightly theater shows to game shows, trivia, deck parties, and more. Again, modern mega-ships have some of the best entertainment at sea even featuring Broadway and West End caliber productions.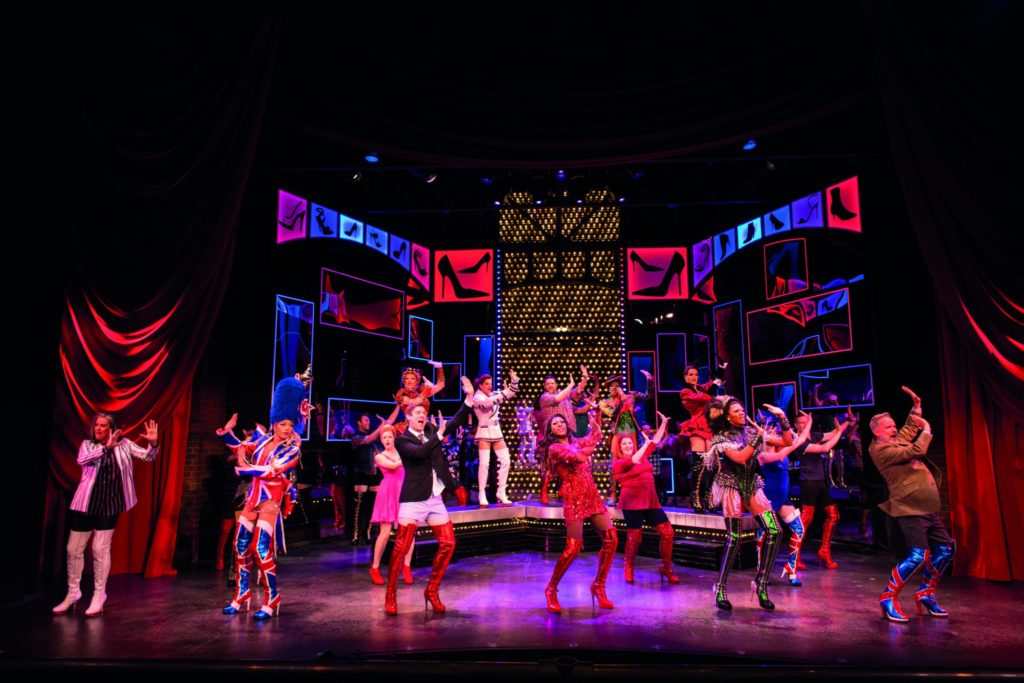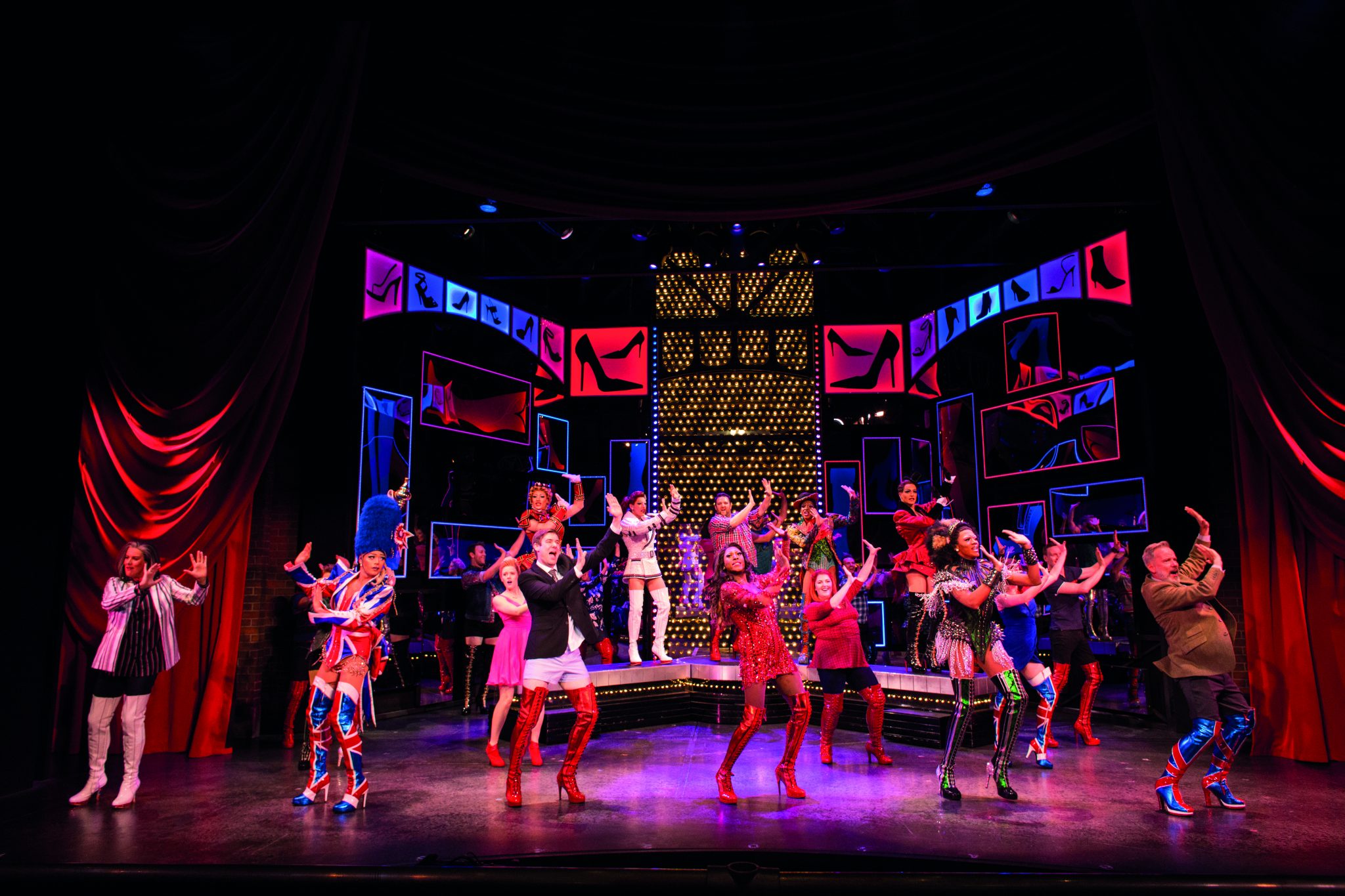 If you are cruising with the family, rest assured that the youth programming is also included in your cruise fare. These youth programs are generally available to kids age 3-17 years old and feature educational and fun activities during the cruise that are age appropriate.
Related Post: Beginner's Guide to Cruise Planning
What Costs Extra Money
While cruises do provide a great vacation value, not everything will be covered in the cruise fare. There are other amenities that can be purchased if cruisers choose to do so. While determining your cruise budget, be sure to factor in the costs for other items listed below.
Transportation to and from the Port
If you are local to the cruise port, you should set aside funds for parking fees during the duration of your cruise. If you will be traveling to your cruise port, then there are several transportation fees that should be included in your cruise budget.
One of our recommendations for cruisers who do not live within driving distance of the cruise port has always been to arrive a day early. This will help to alleviate any stress surrounding flight delays, cancellations, missed connecters, etc.
Thus, you will need to budget for airfare in addition to one night's stay in a hotel.
You will also need to arrange for transportation from the hotel to the cruise terminal. Some hotels do offer complimentary shuttle service to the cruise terminal; however, we find it to be most convenient to just take an Uber or Lyft to the port. This is usually a fairly nominal cost.
Alcoholic Beverages (and Some Non-Alcoholic Beverages)
Unless you are cruising on a luxury cruise ship, your cruise fare does not include alcoholic beverages. In fact, there is a good chance that your cruise ship will even charge extra for things like bottled water, specialty coffees, and soda.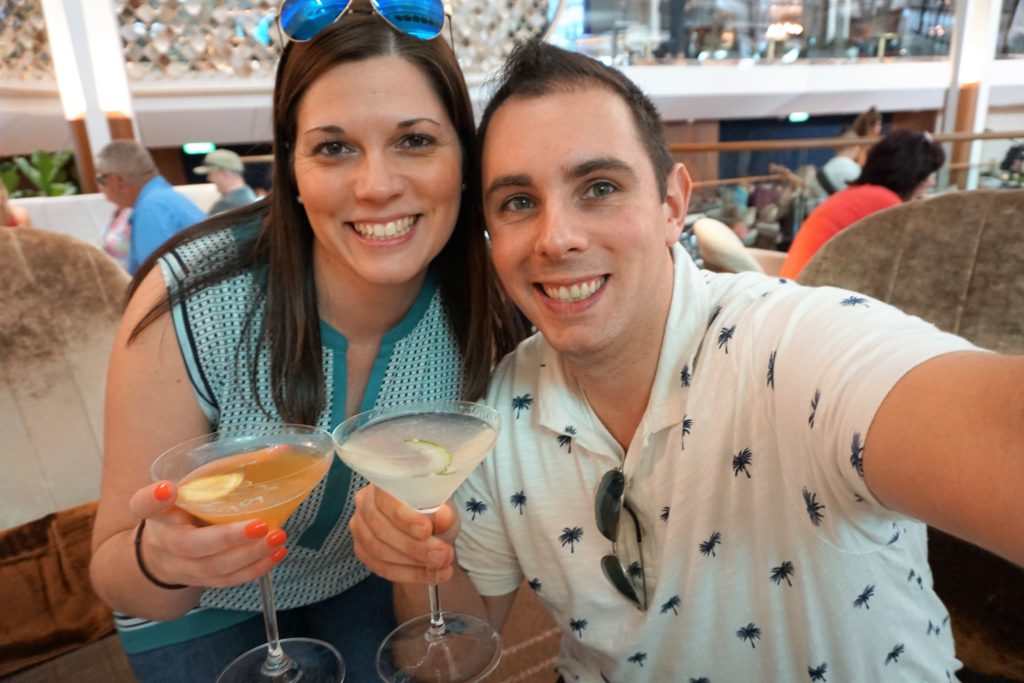 Many cruise lines do offer cruise ship drink packages. These add-ons charge a flat fee per person, per day, but make the cruise more inclusive by covering the costs of these up-charge beverages, like beer, wine, and cocktails, as well as other non-alcoholic drinks.
Royal Caribbean's Deluxe drink package is all-inclusive. However, Norwegian Cruise Line's Premium Drink package only covers alcoholic drinks (not bottled water or specialty coffee) and Carnival's Cheers Package limits alcoholic beverages to 15 drinks per day.
Whether one of these packages is right for you depends on several factors. Ultimately, you will need to weigh the pros and cons to determine if you should add these fees to your cruise budget.
Related Post: Is the Carnival Cheers Package Worth It?
Specialty Dining
Similarly, not ALL dining is included in a standard cruise fare. Yes, there is plenty of food that is complimentary on a cruise ship.
The buffet is open throughout the day serving a variety of options. There is the main dining room serving multi-course meals for breakfast, dinner, and sometimes lunch. Most modern cruise ships also host several other casual spots that are included. These include sandwich shops, pizza parlors, or taco stands.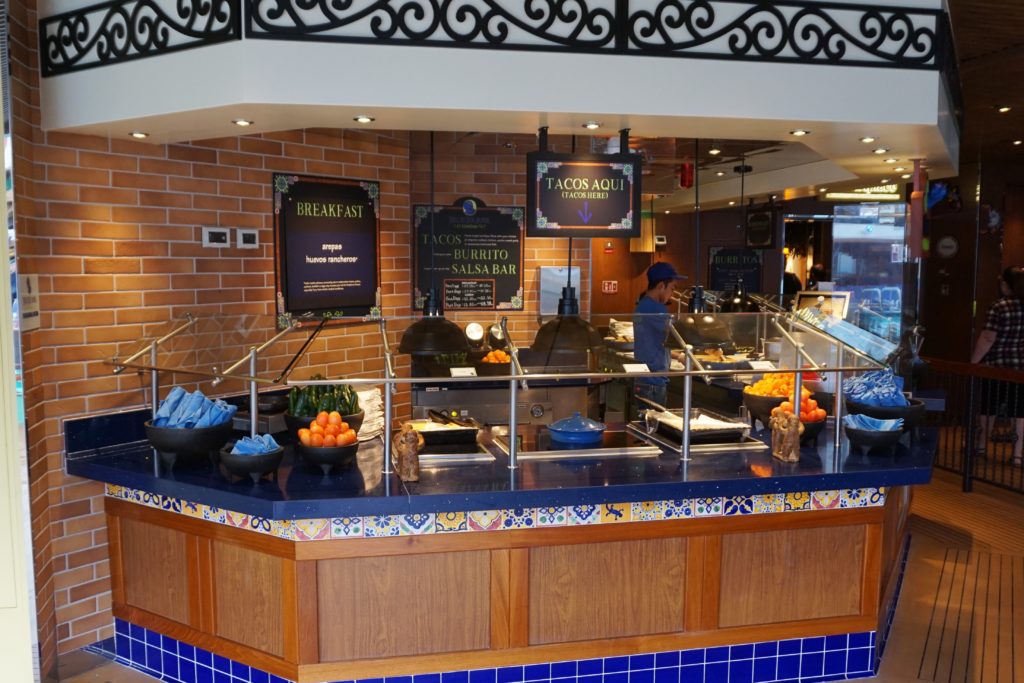 Although, cruise lines also offer for-fee restaurants that can add to the cruise costs. These specialty restaurants often charge per person fees, ranging in price up to around $50 a person (though some are a la carte pricing). These more upscale venues include steakhouses, seafood restaurants, or experiential dining experiences unique to the ship.
You might choose to dine at one of these restaurants for a special occasion. Or perhaps, you might want to splurge on a specialty dining package. For instance, Royal Caribbean offers the Unlimited Dining Package and NCL offers specialty dining packages with anywhere from 2 to 14 meals.
Related Post: Norwegian Encore Restaurant Guide
Shore Excursions
Part of the appeal to traveling via cruise ship is the ability to visit several destinations in one trip. Whether it is the Caribbean or a historic Mediterranean cruise, you certainly want to disembark and see all that each locale has to offer. While that is certainly what we do, tours and shore excursions will cost you extra money on most cruise lines.
So, plan accordingly when establishing your cruise budget.
The pricing on shore excursions varies greatly. You can get away with budgeting $50 or so per person for a walking tour or basic city tour. Or, perhaps a zip line or adventure hike for $100-150. Or, you could also splurge and spend hundreds of dollars for more unique experiences, private tours, or privileged access. Helicopter tours or private cabanas will certainly come with a hefty price tag.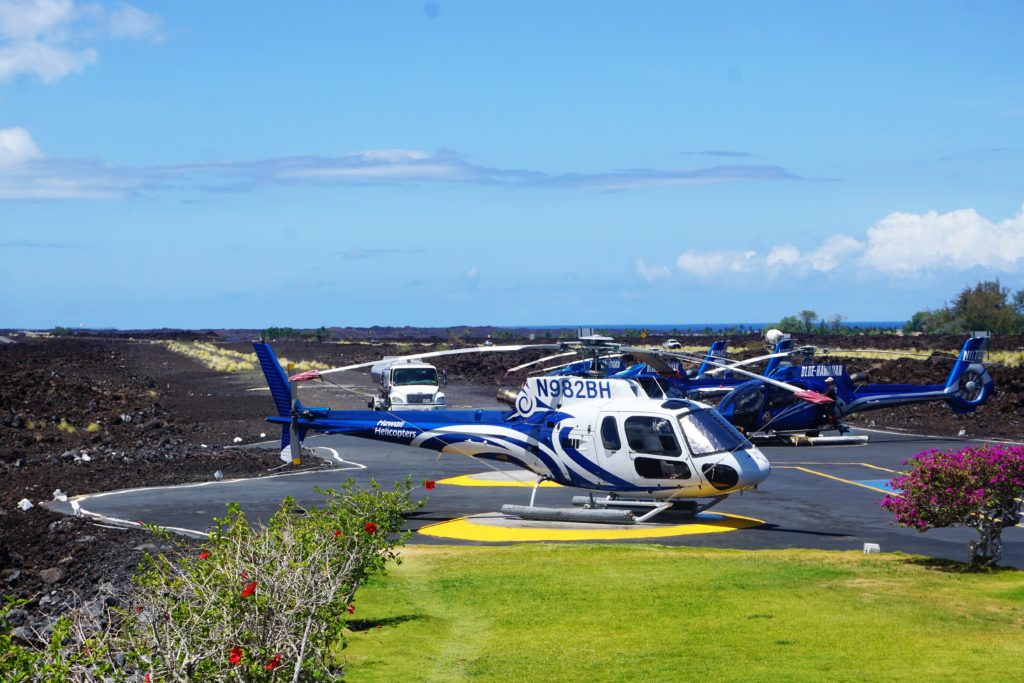 Pricing of shore excursions does vary based on region as well. Alaskan and European tours tend to be more expensive than the Caribbean or Bahamas. Of course, you don't have to book a shore excursion in every port of call, so do some research on which activities you are willing to spend money.
There are actually benefits to staying onboard the ship while in port!
WiFi
Like many premium hotels on land, WiFi will cost you extra money at sea. All major cruise lines now offer internet packages, though the types of plans and connection speeds do vary.
You should be able to use these packages to access the cruise ship internet for basic tasks like checking email and posting on social media. However, completing tasks like WiFi calling, FaceTime, and streaming movies and music while out to sea are not a guarantee.
Most cruise lines offer internet packages at per day prices that allow for unlimited use over the duration of your cruise. Some cruise lines also offer smaller packages for occasional usage. These are usually either good for 24 hours or a certain number of minutes. Prices can vary from $8 per day for social media packages up to $34.99 per day for unlimited premium WiFi packages.
Related Post: Tips for Using Your Smartphone at Sea
Gratuities
Cruise gratuities are services charges that are not included in a standard cruise fare, similar to a hotel resort fee. These additional fees are a per person, per day dollar amount that are charged to all guests, usually automatically, across all stateroom categories.
Depending on the cruise line, these charges are usually applicable to guests 2-3 years of age and older.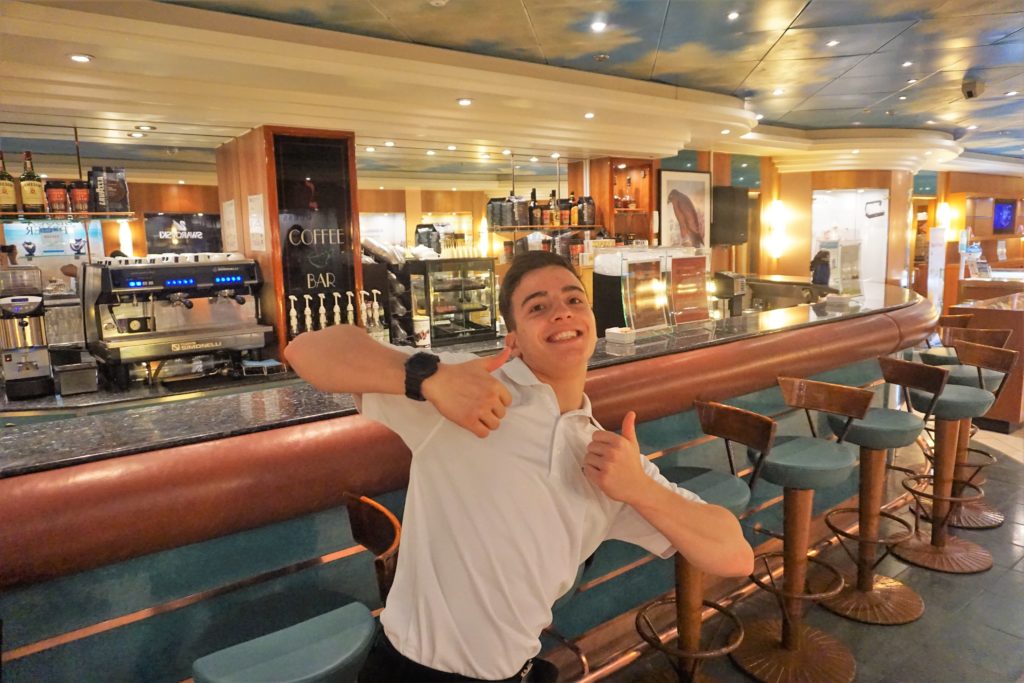 These charges serve as a means to reward the hard-working crew for the excellent service provided during your cruise vacation. These cruise gratuities are divided among stateroom attendants, dining staff, and other behind the scenes crew members.
Thus, you will need to account for these additional fees when planning your cruise budget. The exact charge for these cruise gratuities does vary by cruise line and by stateroom category.
The range is generally between $14.50-$18.50 per person, per day.
Spa/Thermal Suite
Massages, facials, and other spa treatments are a great way to rejuvenate during your vacation. While almost all cruise ships offer these services, they are not covered in your cruise fare. Often times, the spa will run specials, especially on port days, for those looking to take advantage of these personal services at a reduced price.
Many ships also offer a Thermal Suite. With a mix of steam rooms, saunas, whirlpools, and even snow rooms, these areas are usually not part of your cruise fare.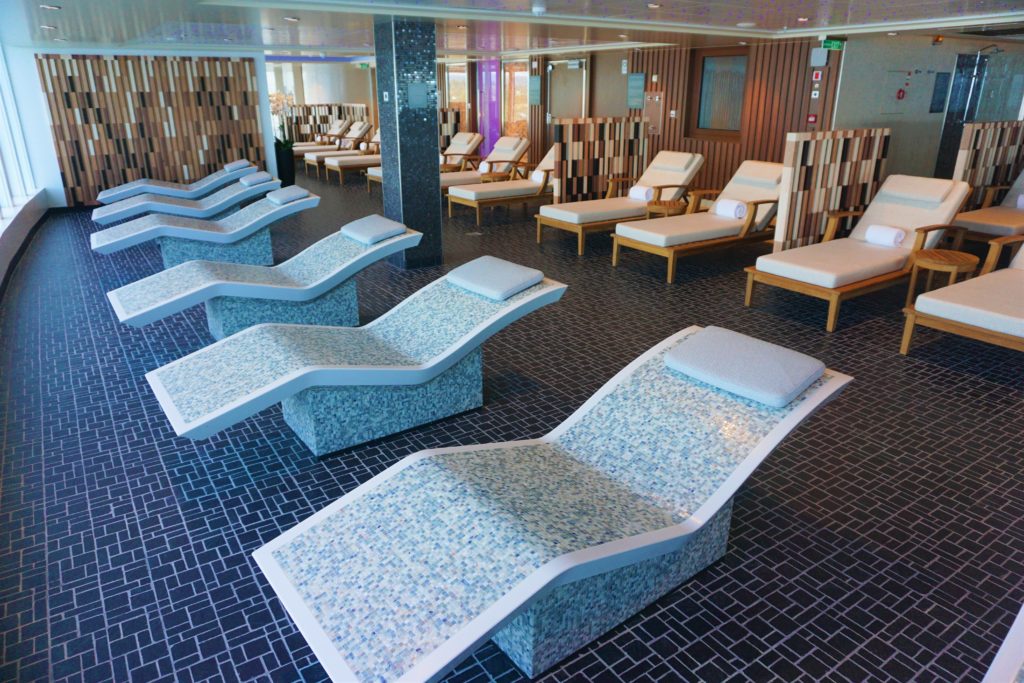 Though, some cruise ship cabin categories do include entrance as part of the cruise costs.
If your room is not part of this special category, then you will need to purchase a pass to the Thermal Suite. Generally, you can purchase a week-long pass or try to score a day pass during a port of call.
A week-long pass can run upwards of $200 per person.
Some Onboard Activities
While there are many onboard activities on a cruise that are completely free, there are still a number of other experiences that will cost you money.
If anyone in your travel party is interested in these activities, be sure to add them into your cruise budget.
On most cruise lines, events like Bingo, fitness classes, mixology classes, wine seminars, and cooking classes will all come with a fee. Some cruise lines also offer special one of a kind attractions that will cost extra money. These activities could include go karts, video games, escape rooms, 4D simulators, and IMAX theaters.
Shopping/Casino
While it is probably pretty obvious any shopping in the retail stores or gaming in the casino are all at your own expense as well. And, we recommend you skip them.
Yes, we always purchase a few souvenirs, but we suggest avoiding the "duty-free" shops onboard your ship. Often times, there are no true savings on many of these items, such as alcohol, tobacco products, or jewelry.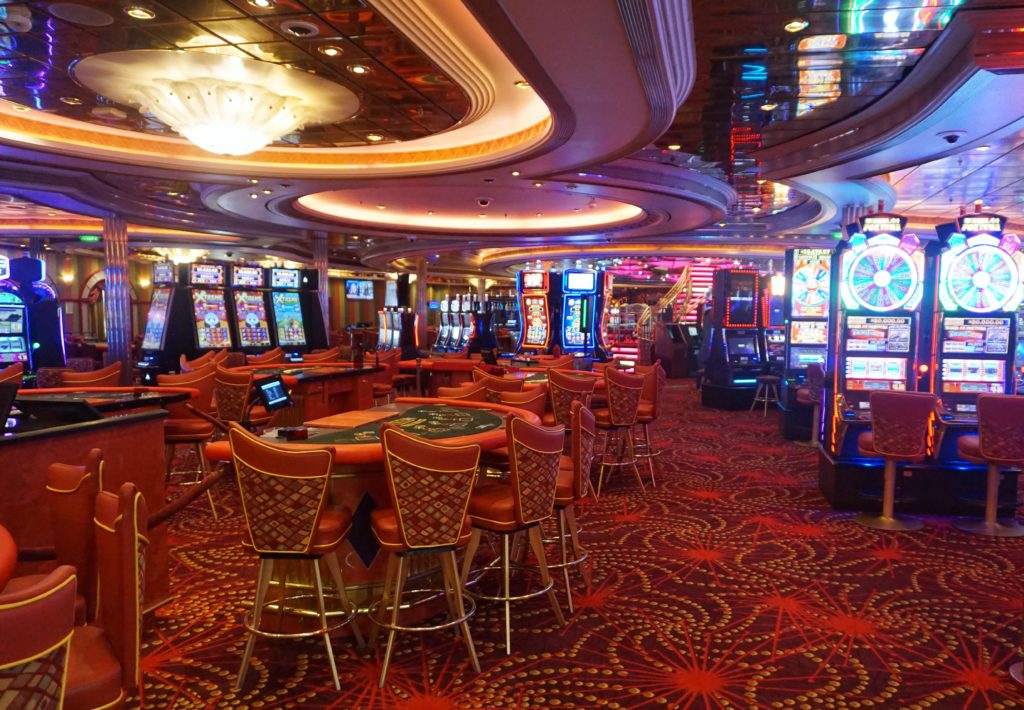 Further, it is easy to waste your money in the casino. For those who are inclined to spend some money at the slots, make sure to check the payouts.
Cruise ship casinos are not as well regulated as casinos on land. When it comes to table games, these might be different than on land as well, giving the "house" a greater advantage at cruise ship casinos.
Related Post: Things That Are a Waste of Money on a Cruise
Other Add-Ons
Lastly, there are some other add-ons that you might want during your cruise vacation that will cost you extra money. While these services are certainly not necessary, you should include them in your cruise budget if you plan on purchasing them.
You will see photographers everywhere you go. At the port, near the dining rooms, and especially around the promenade or atrium on cruise formal nights. Yes, it is fun to take a few of the formal portraits or to pose with a pirate at your port of call.
But, you will need to decide if purchasing these photos is worth it to you.
A single photo can run upwards of $20, while a photo package can cost hundreds of dollars for a week-long cruise.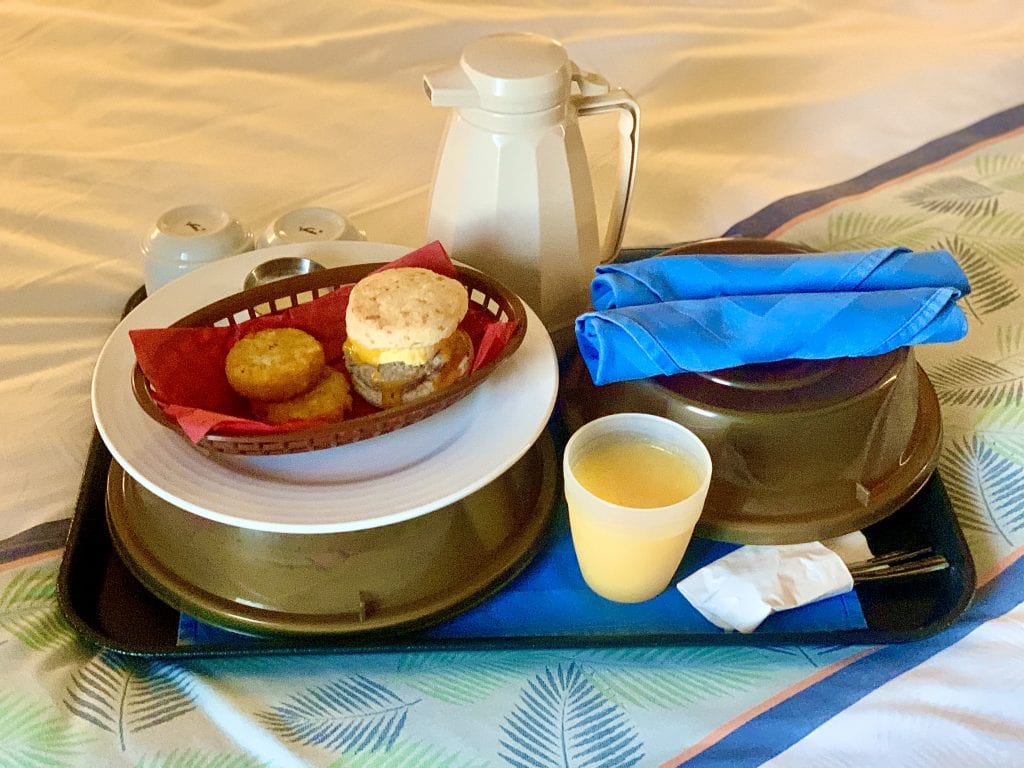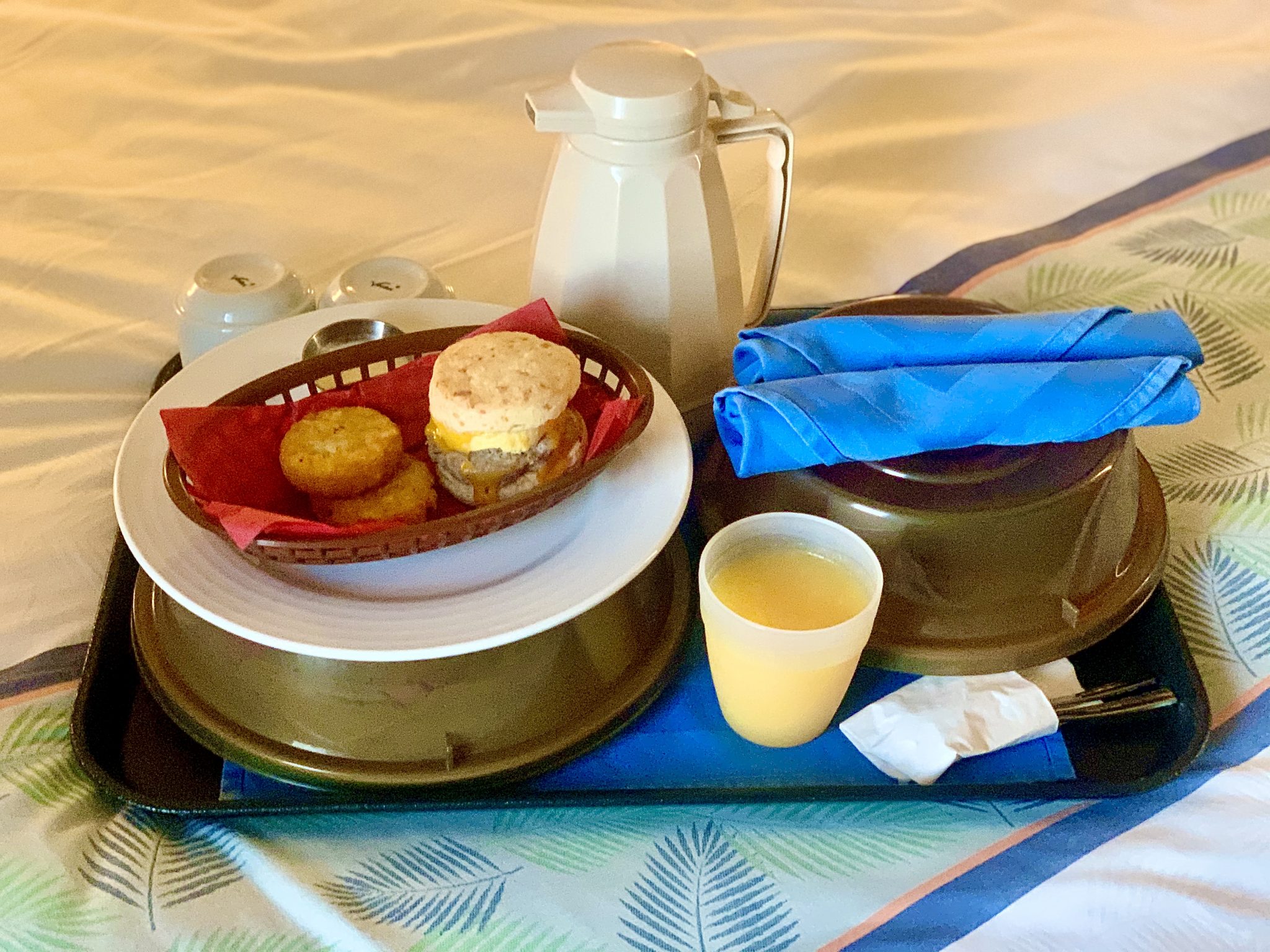 Additionally, many cruise lines now charge for room service. While it is convenient, you will be charged a fee to have food delivered to your room. Some contemporary cruise lines still offer a continental breakfast option for free, but most other items will cost you. Usually, room service is a flat fee ($8-10 + service charge), and you can order as many items as you like. Some brands, like Carnival Cruise Line, charge a la carte pricing.
Finally, other items like special occasion packages will also cost extra. If you are celebrating a birthday or an anniversary, you should check the cruise line's website for special packages available. These might include balloons and decorations, cake, champagne, etc.
Now that you know everything about cruise pricing, you won't have sticker shock at the total package price. You will be able to budget appropriately for your next vacation and pick a cruise that fits within your price range.
Comments
Is there anything else that we forgot in our Guide to Budgeting for Your Next Vacation? What other items do you factor into your cruise budget? Drop us an anchor below to share your cruise planning tips.