With cruising from the United States seemingly at a stalemate, major cruise lines have begun announcing summer cruises from ports outside the CDC's jurisdiction. Cruise lines have planned sailings from North American ports like the Bahamas, Caribbean, and Bermuda, as well as European ports like Greece and Cyprus. Given all the new choices that have recently been announced, we take a comprehensive look at all the cruises Americans can book this summer.
All the Cruises Americans Can Book This Summer
Royal Caribbean International
Adventure of the Seas
Royal Caribbean's Adventure of the Seas will sail from its new homeport of Nassau, Bahamas this summer, beginning June 12th. Adventure of the Seas' 7-day itinerary will include two back-to-back days on Perfect Day at CocoCay as well as visits to Grand Bahama Island and Cozumel, Mexico.
Itinerary:
Nassau
Perfect Day at CocoCay
Perfect Day at CocoCay
Cruising
Cozumel
Cruising
Grand Bahama Island
Nassau
During the two days at Royal Caribbean's private island, you can enjoy the Thrill Waterpark featuring the tallest slide in North America. You can also partake in a zipline adventure or soar above the island in the Up, Up, & Away helium balloon. You can also enjoying the sprawling beaches or perhaps upgrade your experience by booking the exclusive Coco Beach Club.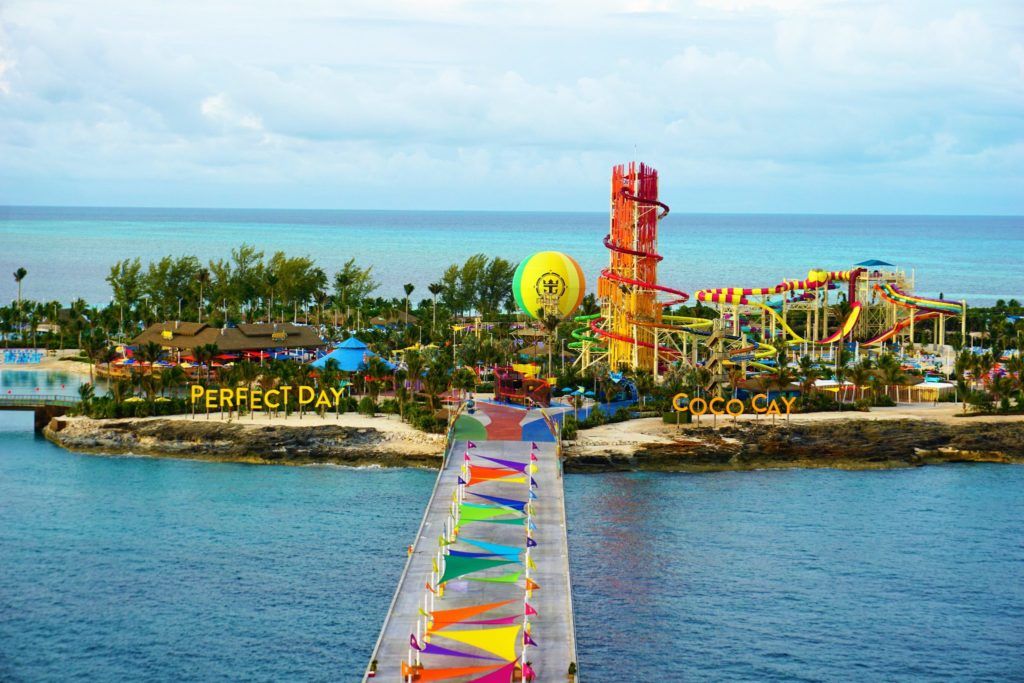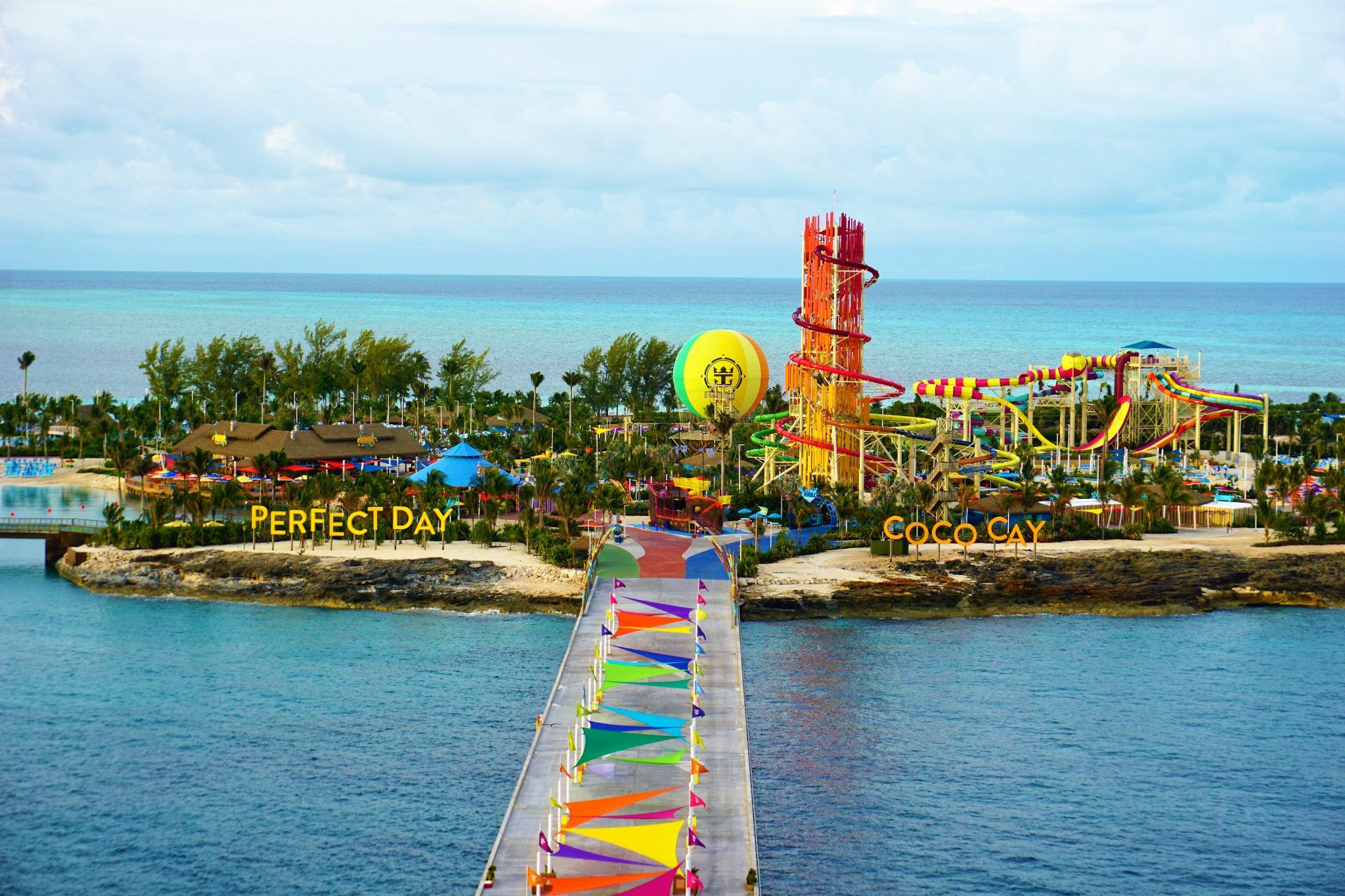 Adventure of the Seas is a Voyager Class ship which debuted in 2001. The Voyager Class was the first in the Royal Caribbean fleet to have a Royal Promenade and the Studio B ice rink. The ship also includes a rock-climbing wall, the Flowrider, miniature golf, and a sports court.
The amplification of Adventure of the Seas in 2021 is postponed; though, it does have some recent additions like the duo of Perfect Storm waterslides and the kids Splashaway Bay.
Vision of the Seas
In addition to Adventure of the Seas, Vision of the Seas will also offer Summer 2021 cruises for Americans. Vision of the Seas will begin cruising from its new summer homeport of Bermuda on June 26th.
This 7-day itinerary will offer an overnight in Bermuda to enjoy all that the island has to offer, as well as a full day stop at the cruise line's private island in the Bahamas, Perfect Day at CocoCay.
Itinerary:
Bermuda
Cruising
Cruising
Perfect Day at CocoCay
Cruising
Cruising
Bermuda
Bermuda
Vision of the Seas, which debuted in 1998, is part of the Vision Class which is now the oldest of the Royal Caribbean cruise ship classes. Unlike other Royal Caribbean ship classes, the Vision Class is not named for the first ship built but rather the last.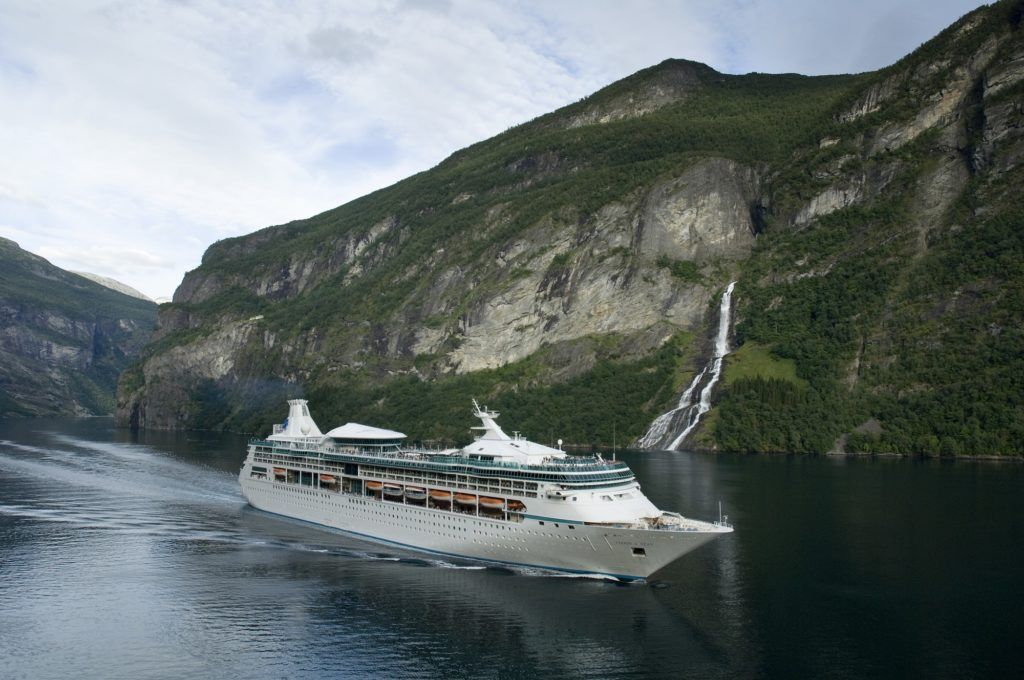 Vision Class ships have lots of glass and ocean views. While these ships were all revitalized within the past ten years, they do not feature the latest and greatest amenities of modern day cruise ships. Still, you will find a rock-climbing wall, the adults-only Solarium, mini golf, and an outdoor movie screen on Vision of the Seas.
Some Royal Caribbean signature restaurants are also onboard, including Izumi Sushi and Hot Rocks, Giovanni's Table, and Chops Grille.
Related Post: Adventure of the Seas Summer Planning Guide
Jewel of the Seas
Travelers can also enjoy cruises on Royal Caribbean's Jewel of the Seas this summer. Jewel of the Seas will sail 7-night itineraries from Limassol, Cyprus starting July 10th. This is the first time that Royal Caribbean will call Cyprus home. On these trips, travelers can soak up the history, culture, and sun at port stops including Limassol; Athens, Greece; and the Greek islands of Rhodes, Crete, Mykonos, and Santorini.
Itinerary:
Limassol, Cyprus
Cruising
Athens (Piraeus), Greece
Mykonos, Greece
Santorini, Greece
Chania (Souda), Crete
Rhodes, Greece
Limassol, Cyprus
Jewel of the Seas debuted in 2004 as part of the Radiance Class of ships. Being much smaller in size, these ships can visit more unique destinations that can't accommodate some of the newer mega-ships.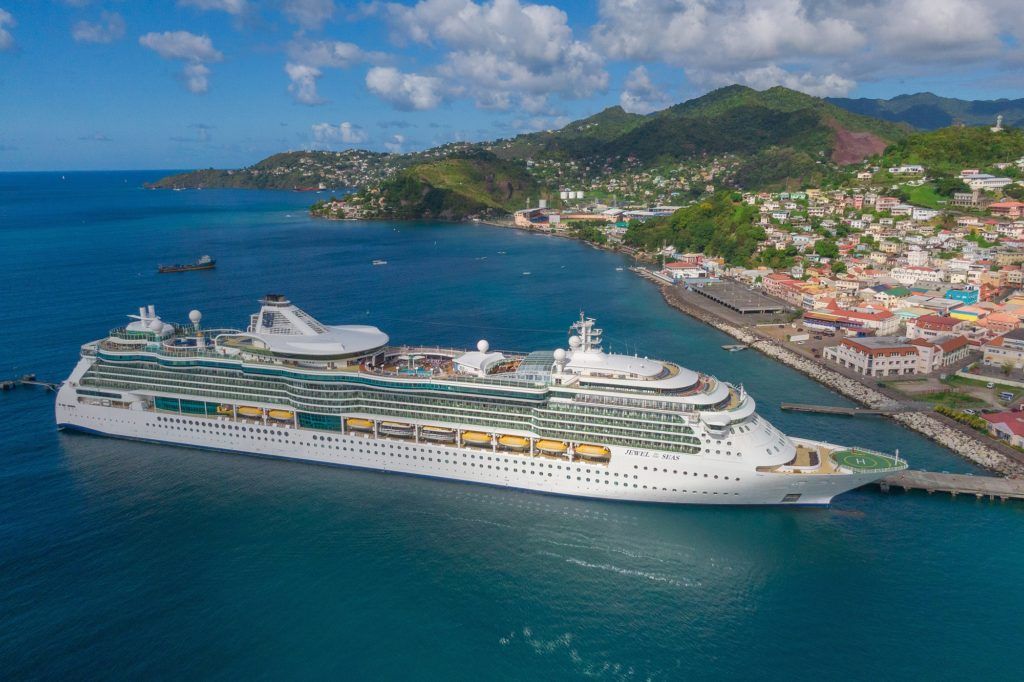 Radiance Class ships might not have all the bells and whistles of the larger ships, but they still offer plenty of dining options, amenities, and entertainment. Further, Royal Caribbean's signature specialty restaurants Chops Grille, Izumi, and Giovanni's Table can be found on Jewel of the Seas.
These cruises are available to all nationalities as long as they are allowed to travel based on current restrictions of home country and embarkation country. Currently, the U.S. is listed as grey which is defined as "special permission".
Norwegian Cruise Line
Norwegian Joy
NCL's Norwegian Joy will offer week long Caribbean itineraries this summer beginning on August 7th from its new homeport of Montego Bay, Jamaica. This itinerary will allow guests extended time in ports of call, as well as a visit to Harvest Caye, NCL's private resort destination in Belize.
Itinerary:
Montego Bay, Jamaica
At Sea
Harvest Caye, Belize
Roatan, Honduras
Cozumel, Mexico
At Sea
Ocho Rios, Jamaica
Montego Bay, Jamaica
While on Harvest Caye, you can soak up the sun in the lagoon style pool while sipping drinks from the swim-up bar or relax on the 7-acre beach.
There are also plenty of activities available like a zipline, watersports, shopping, and a nature center.
Norwegian Joy is part of the Breakaway Plus Class of ships, the newest and most innovative in the NCL fleet. Norwegian Joy was originally designed for the Chinese market but refurbished and transferred to the American market in 2019.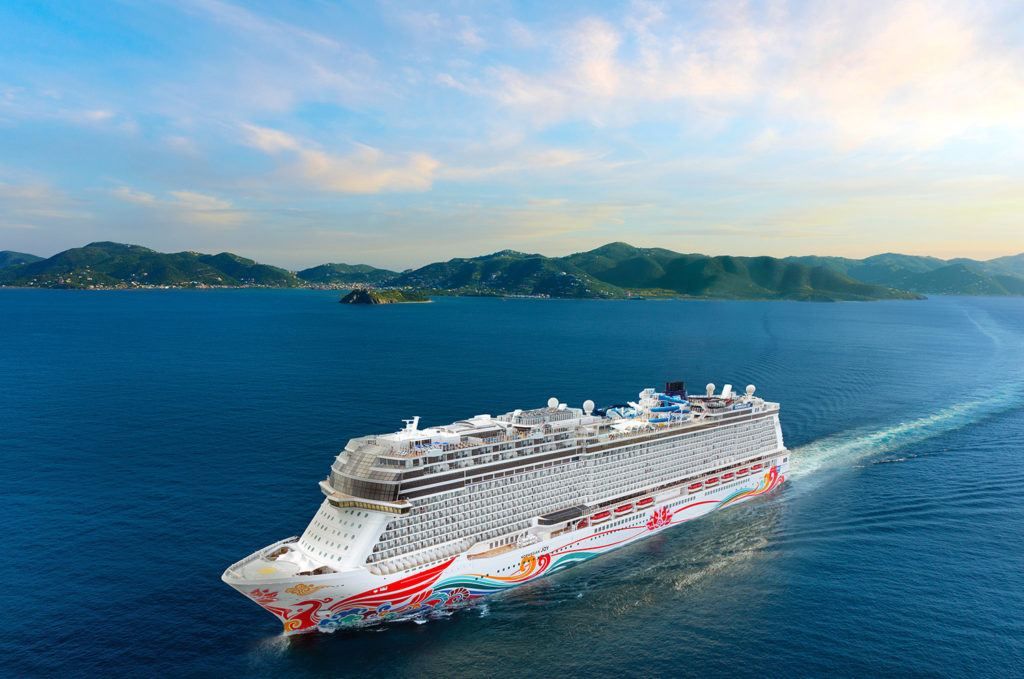 The ship boasts some of the most thrilling attractions at sea. Among them are a go-kart course, a state of the art laser tag arena, a virtual reality pavilion, and some of the fastest waterslides at sea.
Norwegian Joy is also home to other guest favorites. These include the open air Waterfront, signature specialty restaurants like Cagney's Steakhouse, signature bars like the Sugarcane Mojito Bar, and first rate entertainment including the Broadway show Footloose.
Norwegian Gem
Freestyle cruisers will also have another option for Caribbean cruises this summer from Norwegian Cruise Line. Norwegian Gem will set sail from its new homeport in Punta Cana (La Romana), Dominican Republic on August 15, 2021. This 7-day itinerary will offer 4 distinct ports of call and only two sea days, visiting popular places like St. Maarten, Antigua, St. Lucia, and Barbados.
Itinerary:
Punta Cana, DR
At Sea
Bridgetown, Barbados
Castries, St. Lucia
Philipsburg, St. Maarten
St. John's, Antigua
At Sea
Punta Cana, DR
Norwegian Gem debuted in 2007 as part of NCL's Jewel Class of ships. While much smaller in size than Norwegian Joy, cruisers will still have plenty of dining and entertainment options.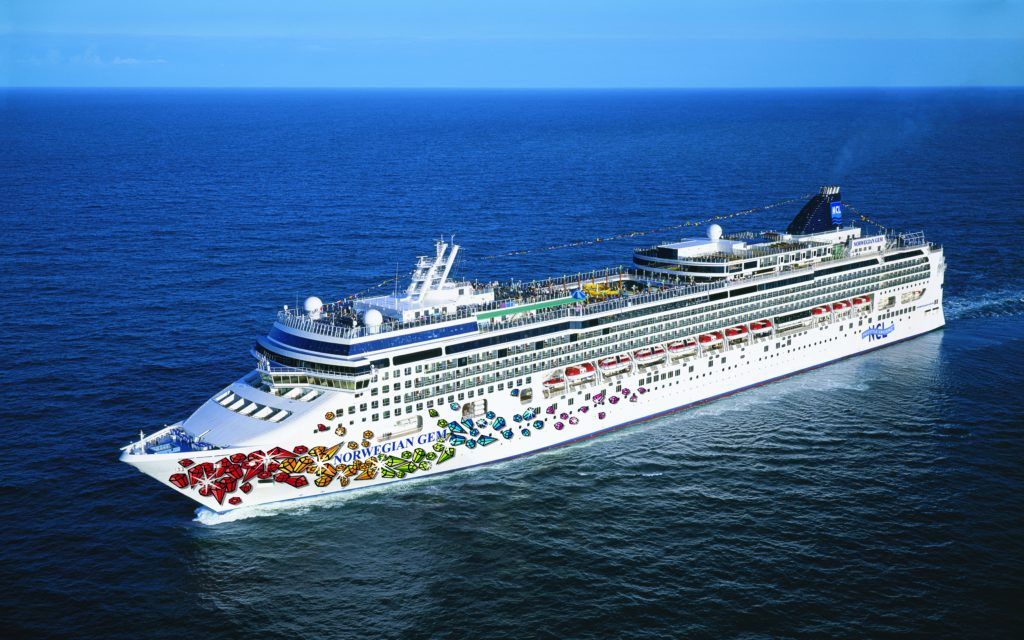 Cruisers shouldn't expect the Broadway hits found on newer mega-ships; however, there are still entertaining nightly productions in the main theater. There is also plenty of fun to be had on the large pool deck and sports court by day, as well as the bars, lounges, and dance parties at night.
Related Post: All the Details of Norwegian's Sail SAFE Program
In terms of dining, you can enjoy the complimentary O'Sheehan's as well as a complimentary Asian restaurant. Further, signature specialty restaurants Le Bistro, Teppanyaki, Cagney's, Moderno Churrascaria, and La Cucina can be found on Norwegian Gem.
Norwegian Jade
This summer, Norwegian Jade will also set sail from the NCL fleet. Norwegian Jade will offer a 7-day itinerary departing from Athens, Greece. This Greek Isles cruise will visit a new port every day offering 8+ hours to explore!
Itinerary:
Athens, Greece
Iraklion (Crete)
Rhodes
Mykonos
Olympia (Katakolon)
Corfu
Santorini
Athens, Greece
Norwegian Jade debuted in 2006 and is also part of the Jewel Class of ships. Just like Norwegian Gem, Freestyle cruisers looking to explore Greece this summer will be able to enjoy all the familiar NCL dining and entertainment options onboard the ship.
Related Post: Everything You Need to Know About Norwegian's Free at Sea
Celebrity Cruises
Celebrity Millennium
The first major cruise line to announce its resumption of cruising for U.S. residents was Celebrity Cruises. The revolutionized Celebrity Millennium will begin sailing from St. Maarten on June 5th.
These Summer 2021 cruises will consist of two different 7-day itineraries. One itinerary will visit Aruba, Curaçao, and Barbados; the other will visit Tortola, St.Lucia, and Barbados.
Itinerary A:
St. Maarten
Cruising
Curacao
Aruba
Cruising
Barbados
Cruising
St. Maarten
Itinerary B:
St. Maarten
Cruising
Tortola
Cruising
St. Lucia
Barbados
Cruising
St. Maarten
These sailings will give guests the chance to take advantage of the new Always Included pricing, with WiFi, drinks, and gratuities now included in the cruise fare.
Celebrity Millennium, which debuted in 2000, is part of the Millennium Class of ships. This class currently includes the oldest ships in the fleet. With that being said, Millennium was refurbished in 2019 as part of the Celebrity Revolution fleet modernization.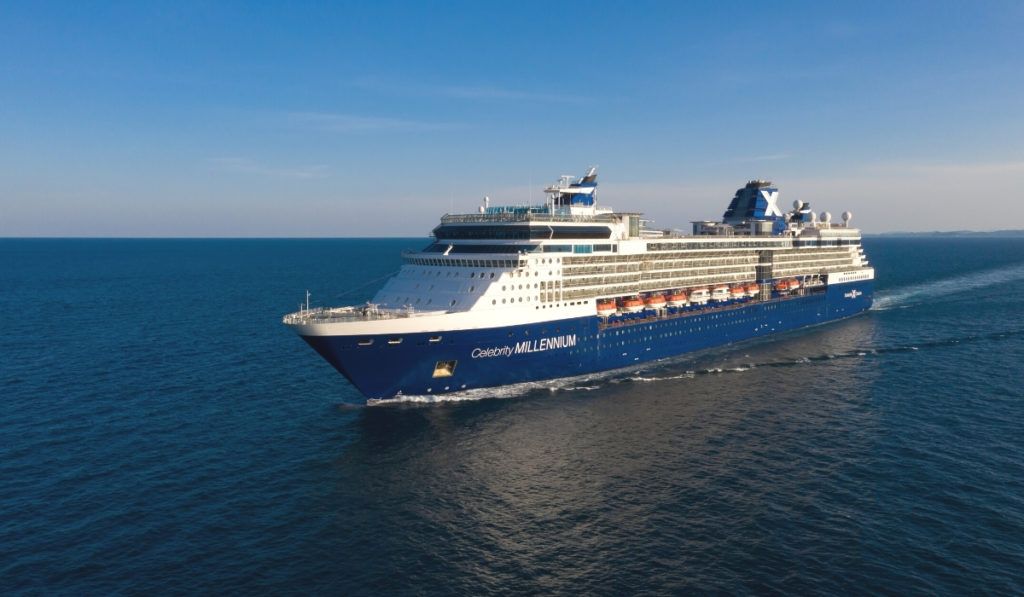 Fans of Celebrity Cruises will be able to enjoy the specialty restaurants Tuscan Grille, Le Petit Chef, and Sushi on Five, along with the traditional main dining room. The signature Martini Bar, Cellars Masters wine bar, and the coffee shop Cafe al Bacio are also onboard this ship.
Related Post: Caribbean Cruise Packing Guide
As part of the revolution, Millennium also received upgrades to the cabins including new eXhale bedding as well as improved bathrooms. Further, cruisers opting for suites will appreciate the newly added Retreat Deck and Retreat Lounge.
Celebrity Apex
Celebrity Cruises newest ship, Celebrity Apex, will make her debut in Greece this summer, beginning June 19th. The 7-night roundtrip sailing from Athens will visit Mykonos, Rhodes, and Santorini, Greece; Limassol, Cyprus; and Haifa and Jerusalem, Israel.
Celebrity Apex belongs to the Edge Class of ships. The Edge Class ushered in some of the most innovative and iconic features at sea. Perhaps one of the most prominent features is the Magic Carpet. This cantilevered floating platform is a first of its kind. Certainly, it can't be missed with its unique design and eye-catching orange color.
Celebrity Apex also features 4 complimentary main dining rooms with exclusive menu options, the new steakhouse Fine Cut, and the experiential tasting menu at Eden.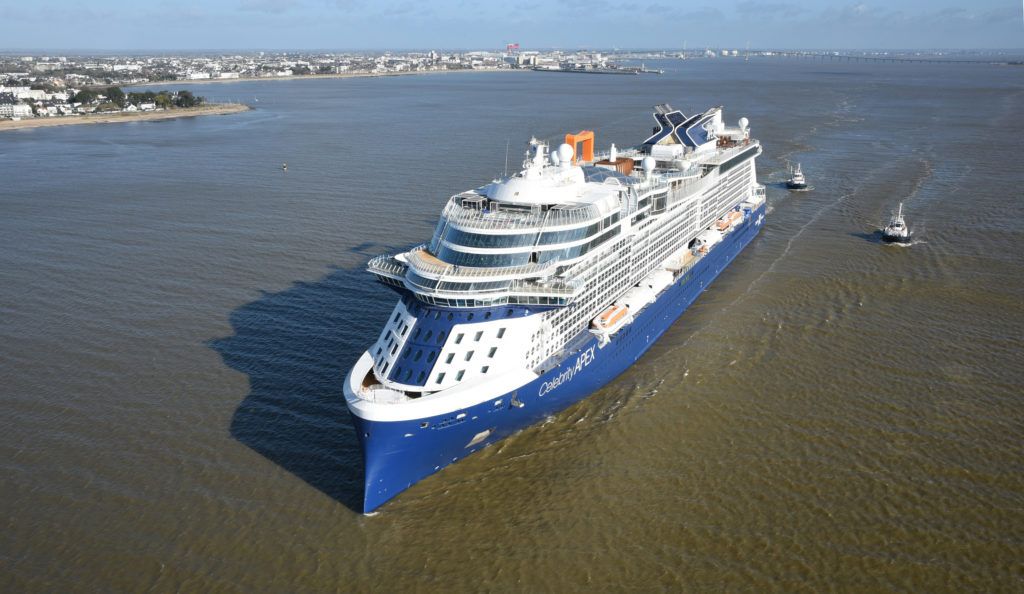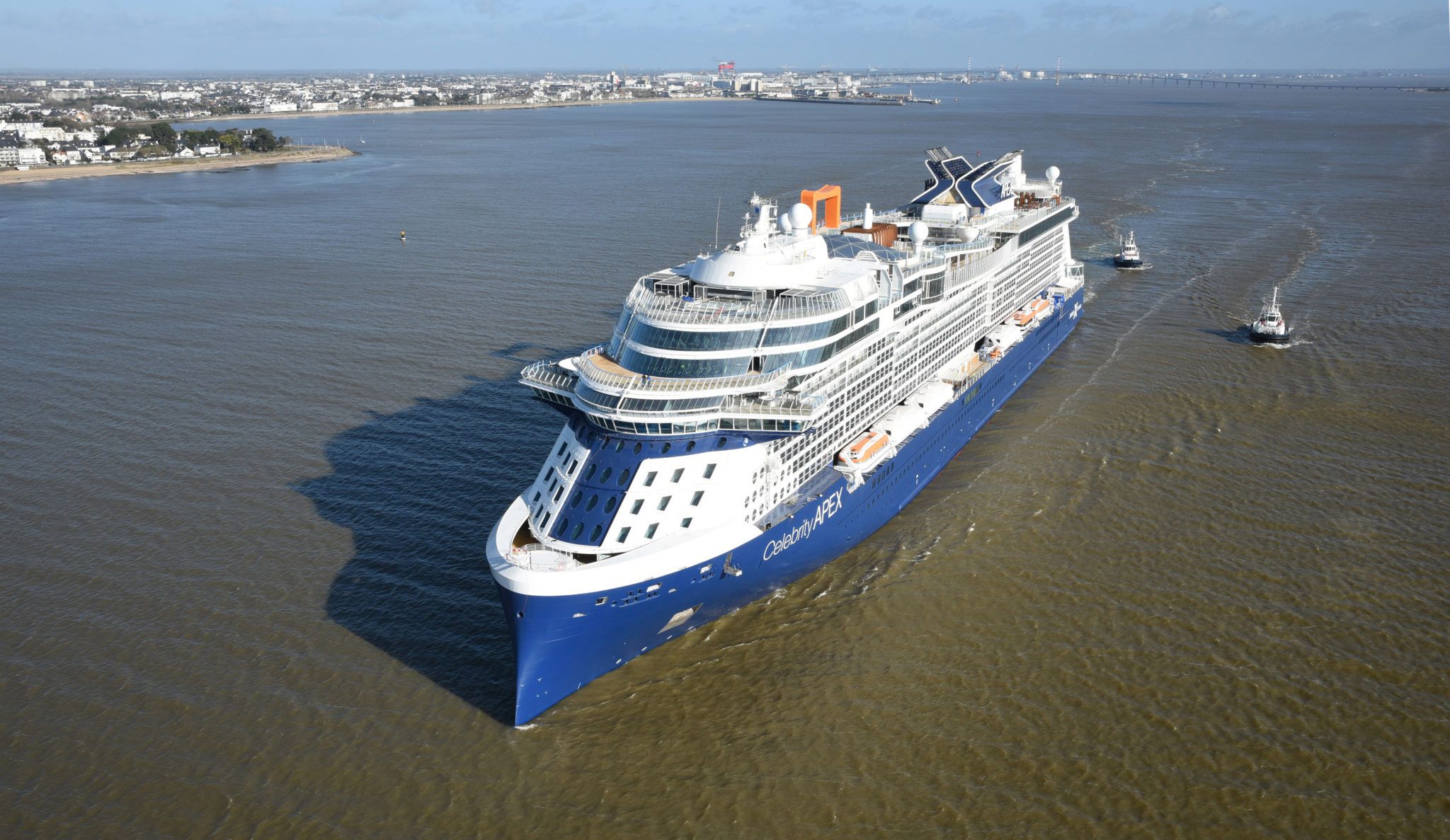 The Resort Deck offers a luxury 5-star hotel feel with trendy decor, wide open spaces, a large pool, and plenty of lounge chairs. Further, there is also the Rooftop Garden. This casual outdoor area offers a retreat from the pool deck complete with tree-like art installations, comfy lounge furniture, live plants, and some over-sized garden games.
In addition to a more stylish and sleek design, the Edge-class of ships offers a brand new class of staterooms, the Infinite Veranda cabins. These Infinite Veranda cabins offer a seamless transition from the stateroom to the "balcony" space, bringing you even closer to the ocean.
BOOKING BONUS: Take Advantage of Additional Perks on Celebrity Cruises 2021 Sailings!
Other Cruise Lines
Carnival Cruise Line
Carnival Cruise Line's CEO, Christine Duffy, indicated that the cruise line does not plan to move its ships from U.S. homeports at this time. The brand continues to work with the CDC and remains hopeful for a summer restart within the United States.
Crystal Cruises
The first cruise line to announce sailings outside the United States was Crystal Cruises. Crystal Serenity will cruise from the Bahamas beginning on July 3rd. The brand also just announced that Crystal Symphony will cruise from Antigua beginning in August.
Viking
Viking first announced that it would sail its brand new ship, Viking Venus, from the UK this summer but for UK residents only. Just recently, Americans looking to cruise also got some great cruise news. Viking announced that it will offer cruises from Bermuda and Iceland this summer.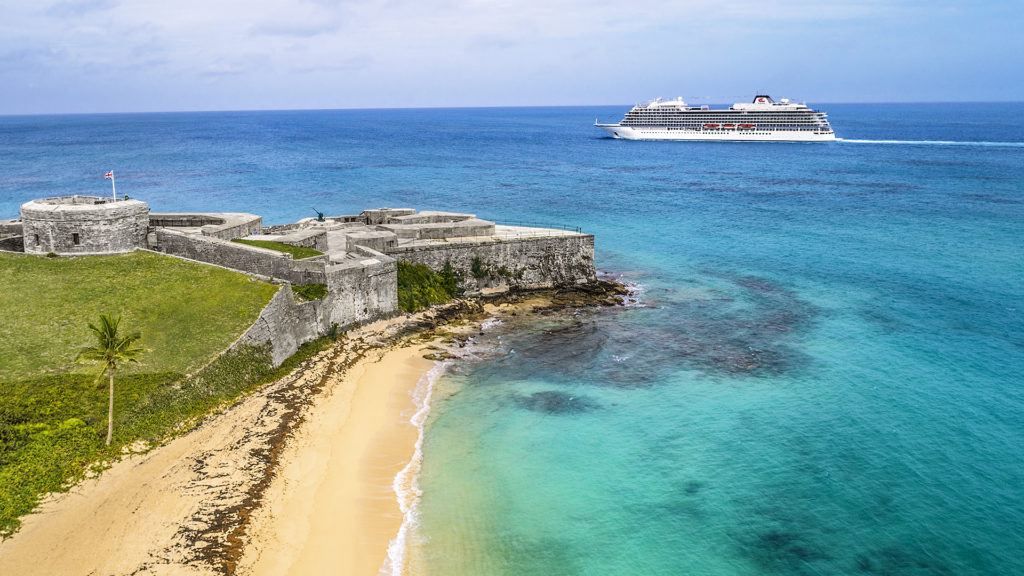 Silversea Cruises
Silversea Cruises recently suspended most cruises through June 30th; however, the cruise line did announce that Silver Moon will sail from a new homeport of Athens, Greece beginning June 18th.
Seabourn
Seabourn also recently announced cruises from Greece this summer. The cruise line's Seabourn Ovation will begin a series of 7-day roundtrip cruises from Athens on July 3rd.
Windstar Cruises
Windstar Cruises has also announced a lineup of summer cruises from ports outside the United States. The recently lengthened Star Breeze will set sail from St. Maarten on June 19th, along with Wind Star from Greece. The company also plans for Wind Spirit to resume cruises from Tahiti on July 15th and Wind Surf from the Mediterranean on August 8th.
American Cruise Lines
American Cruise Lines' ship, American Independence, set sail on March 13th for its first cruise. This cruise ship is not bound by the CDC's Framework for Conditional Sailing Order as it is only a 100 passenger vessel. American Cruise Line's brand new modern riverboat, American Jazz, also just resumed sailings on the Mississippi. This vessel is offering 7-night Lower Mississippi cruises departing from New Orleans, LA or Memphis, TN.
American Queen Steamboat Company
American Queen Steamboat Company has also already set sail in U.S. waters. The brand's American Duchess is a classic paddlewheel-style cruise ship offering cruises on the Lower Mississippi. This riverboat has a total passenger capacity of 166 passengers. Thus, it is not bound by the CDC's Framework for Conditional Sailing order either. American Countess is American Queen Steamboat's newest ship. This brand new river boat recently departed on its inaugural cruise as well.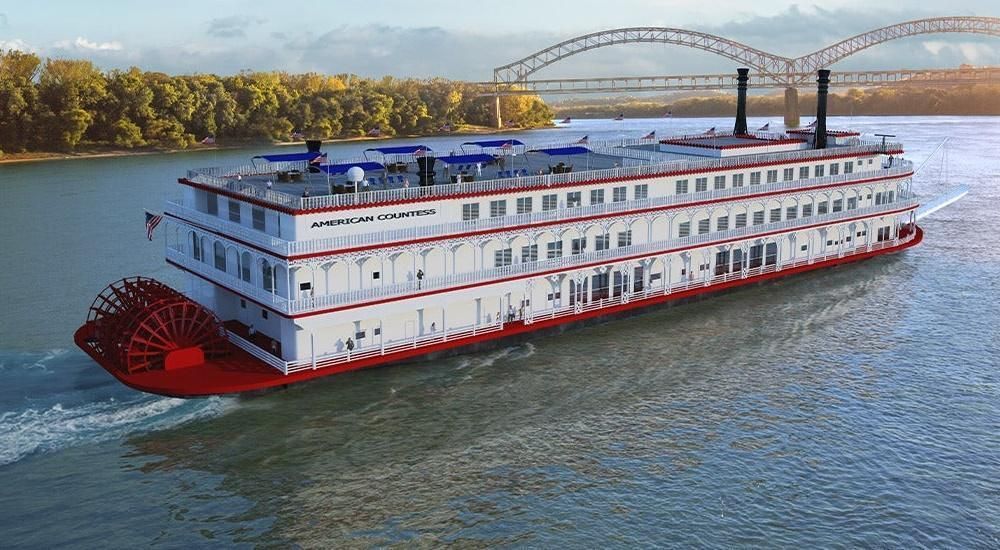 UnCruise Adventures
UnCruise Adventures operates small U.S. flagged ships that are also not bound by the CDC's Conditional Sailing Order. Thus, UnCruise will likely be one of a few small ship companies operating in Alaska this year. The cruise line will offer a full schedule in Alaska starting on May 10th.
Lindblad Expeditions
Lindblad Expeditions also plans to resume operations in Alaska as well as the Galapagos this summer. National Geographic Quest and National Geographic Venture will begin Alaska sailings June 5th and 6th. The brand's first Galápagos departure is set for June 4th.
Bahamas Paradise Cruise Line
In a somewhat daring move, Bahamas Paradise Cruise Line announced just this past week that it plans to resume service in July onboard Grand Classica offering 2-night micro-cations and cruise & stay packages. These cruises depart from the port of Palm Beach, FL. Thus, even though the cruise line has begun selling these getaways, actually sailing is dependent on approval.
Sailings for UK Residents
In addition to the Summer 2021 cruises listed above for Americans, many cruise lines have announced summer cruises in the UK for UK residents only. These include Royal Caribbean's Anthem of the Seas, Celebrity Cruises' Silhouette, and Virgin Voyages' Scarlet Lady. Additionally, Princess Cruises, P&O Cruises, Viking, MSC Cruises, Cunard, and Disney Cruise Line have announced summer cruises.
What You Need to Know About Summer 2021 Cruises
Most Embarkation Ports Will Be Outside the United States
Given the current restrictions on cruising from the United States, cruise lines have decided to resume sailings from other North American homeports. These include the Bahamas, Bermuda, and the Caribbean. They have also begun announcing cruises from European ports like Greece and Cyprus. These cruises are open to all nationalities provided they are allowed to travel.
Under the CDC's current Framework for Conditional Sailing Order, cruise lines must meet a number of requirements in order to begin sailing from U.S. ports. So, it is still unknown when cruise ships will actually be able to resume cruising from the United States.
There Is a Vaccine Requirement
On these cruises Americans can book this summer, there will be a fully vaccinated crew. Most also have a requirement for guests to be fully vaccinated. This policy does differ among the cruise lines. Some cruise lines, like Royal Caribbean, are allowing children onboard as long as they can provide a negative COVID test; others, like Norwegian Cruise Line, are not. So, be sure to read all the health and safety protocols before booking your summer cruise.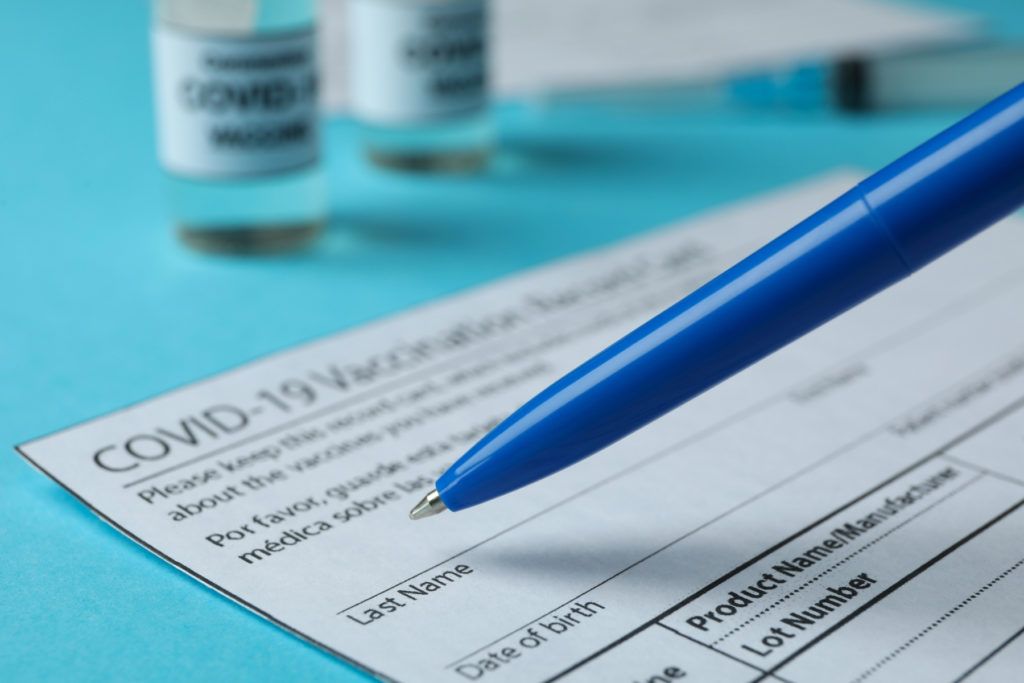 Related Post: Which Cruise Lines Will Require a Vaccine
You Must Have a Passport
U.S. citizens can typically cruise to destinations like the Bahamas, Bermuda, and the Caribbean without a passport provided it is a closed loop cruise (a cruise that begins and ends in the same U.S. port).
However, given that these Summer 2021 cruises are embarking outside the United States, a passport will be required. You will need to present a passport to enter these destinations, as well as to return home to the United States.
You Will Need a COVID Test
International travel requirements are fast evolving and do vary depending on embarkation port. Most destinations are currently requiring negative pre-travel tests to enter the country. The United States also currently requires a test to re-enter from an international flight.
Of course these requirements could change for vaccinated individuals in the coming months. So, if you are planning one of these cruises, you will need to stay up to date on the latest travel requirements.
You Will Also Need to Comply With Embarkation Port Travel Requirements
As mentioned above, these international embarkation ports all have their own travel requirements that you will need to meet in order to enter the country. These travel requirements are evolving quickly; however, they will likely include receiving a negative PCR test result before arrival and filling out appropriate entry forms. Travel health visas and mandatory COVID insurance are also likely to be required.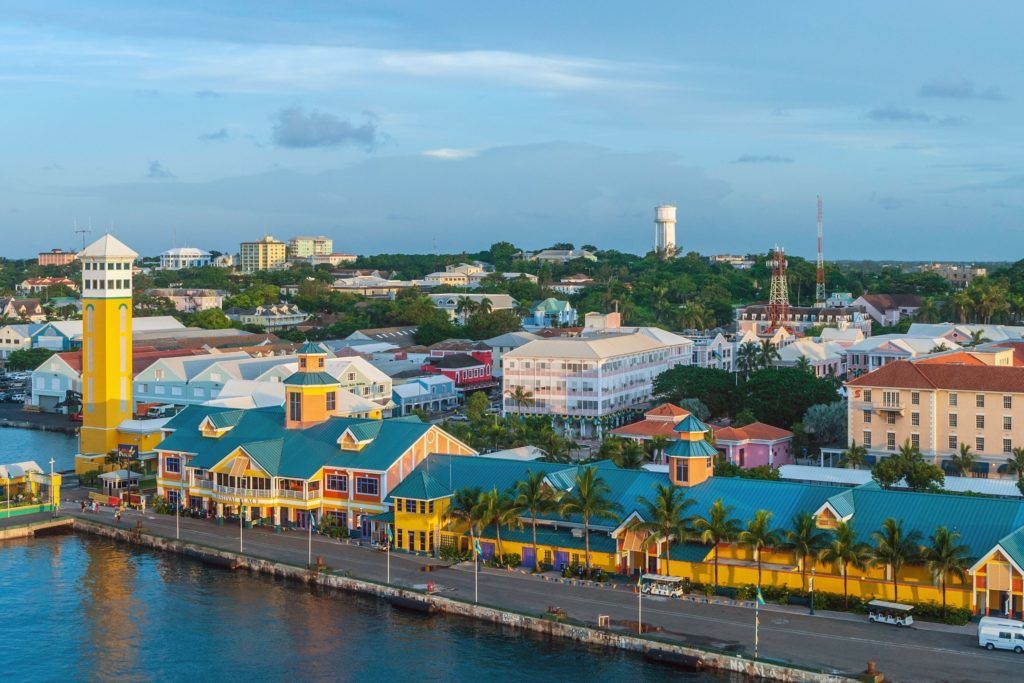 The most current policies for these cruises can be found here:
There Will Be Assigned Embarkation Times
One of our strategies on embarkation day has always been to arrive to the port early. In previous times, cruisers who arrived early would be among the first to board the ship and get their vacation started.
Sadly, this will not be an option when cruising right now. Cruise lines will require individuals to check-in online prior to the cruise for a smooth and contactless embarkation process. Further, cruisers will be assigned a boarding time to facilitate a staggered embarkation in order to reduce crowds in the terminals.
Related Post: Budgeting For a Cruise
Masks Are Required
Whether or not you will need to wear a mask on a cruise has been a hotly debated topic and still is. Many cruisers believe that if a vaccine is required than these additional health and safety measures should be eliminated.
The reality is that face coverings will still be required at most times while on the cruise. The exceptions will be when seated at socially distanced venues and actively eating or drinking. Further, masks will not be required in situations where they could get wet, like swimming pools and waterslides. Of course, you won't have to wear a mask in your stateroom either.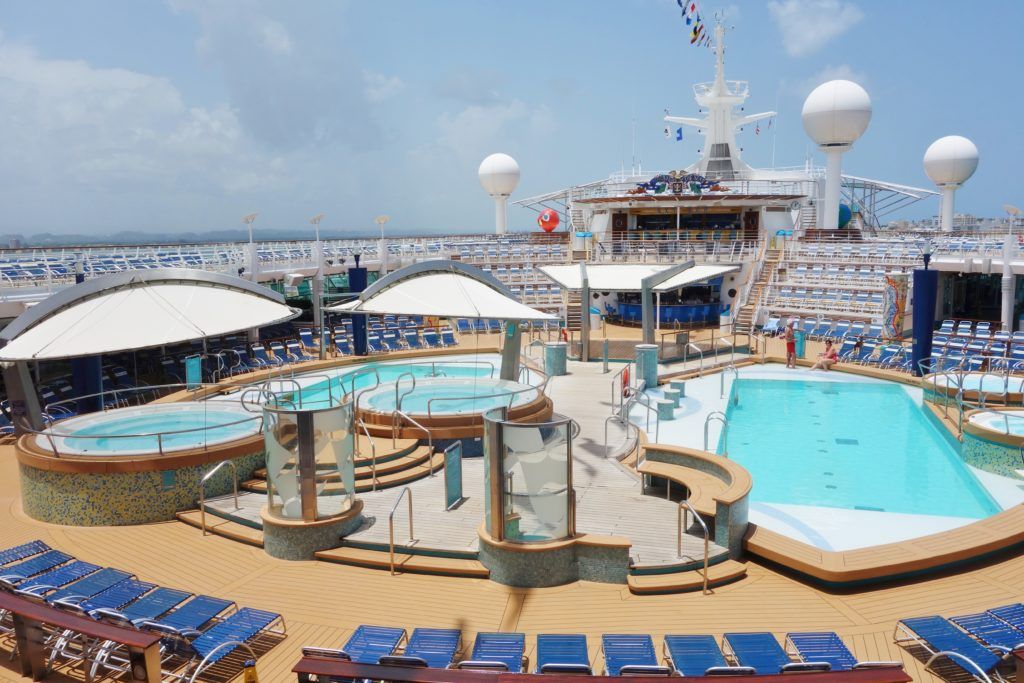 You Can Only Take Cruise-Sponsored Excursions
Based on the success of other cruise brands sailing in other parts of the world, cruisers will only be allowed off the ship at ports of call on approved shore excursions with most cruise lines. These cruise line sponsored excursions will ensure guests are protected when going ashore.
You will need to stick with the shore excursion group at all times. Cruisers on other ships already sailing have been denied re-boarding for failure to comply with these rules!
Currently, Royal Caribbean and Norwegian Cruise Line indicate this requirement. Celebrity Cruises states that it is strongly recommended. However, all brands state that they will inform booked passengers of the latest travel requirements 30 days prior to sailing. So, be sure to check the latest guidance for your particular cruise and cruise line.
Related Post: Things You Should Never Do on a Cruise
Most Onboard Experiences Will Be Available
With cruise lines establishing social distancing guidelines, there will certainly be changes to onboard activities, events, and entertainment. Guest capacity in venues will be reduced, and activities will be modified for smaller groups.
Though, cruise lines have stated that most onboard experiences will be available. There will be signage at venues informing guests of health and safety protocols to which they need to adhere.
While we are sure there will be some differences, it doesn't appear that the cruise experience will be drastically changed. We have already reserved sailings on a few of these cruises Americans can book, and we will be reporting back with our experiences. So, stay tuned.
Comments
Have you booked any Summer 2021 cruises yet? Are you willing to cruise with these protocols in place? Drop us an anchor below to share your summer vacation plans.