St. Maarten is arguably one of the most popular cruise ship destinations in the eastern Caribbean. This island is home to 2 different colonial heritages, French and Dutch. Both sides of the island boast shopping, beaches, and many unique Caribbean experiences. With limited time in port, we have put together our list of the Best Things to Do in St. Maarten on a Cruise to help you make the most of your visit.
The cruise ship terminal is located in Philipsburg, the Dutch capital; however, the 37 square mile island is quite accessible. You can easily head over to the French side of the island to explore its capital, Marigot, as well.
Best Things to Do in St. Maarten on a Cruise (2021)
Stroll Front Street
Located in the Dutch capital of St. Maarten, Front Street is a shopper's delight. This approximately 1 mile stretch boasts all your favorite retailers advertising bargain prices. So, whether you are looking to score a deal on jewelry, liquor, or electronics, be sure to check out Front Street.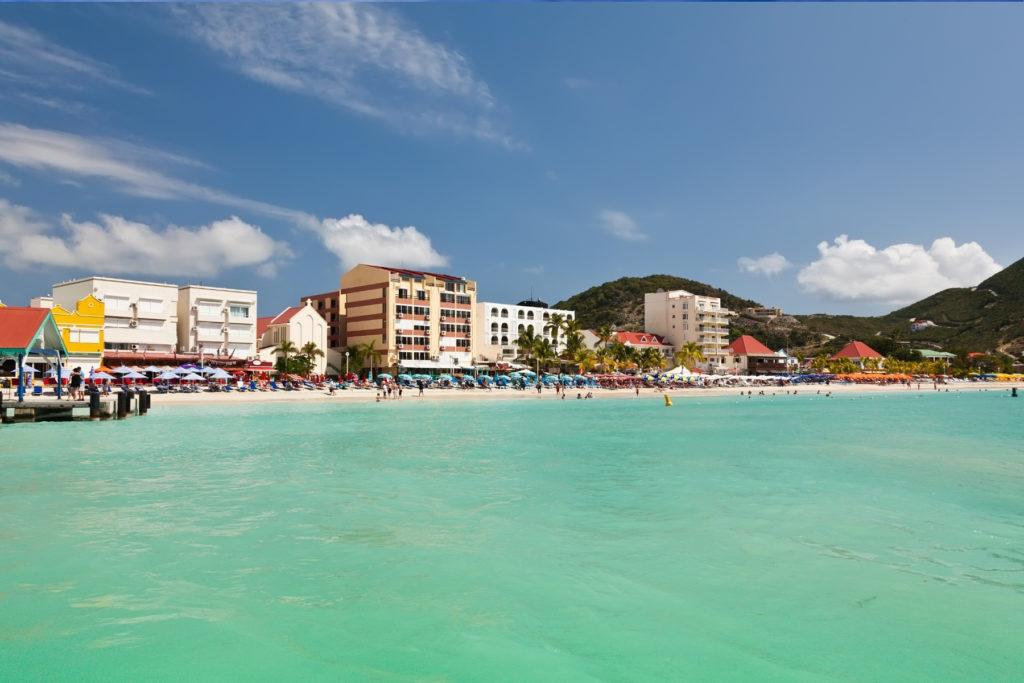 Old Street and Back Street located nearby are also popular shopping destinations in Philipsburg. And, when you are done shopping, you can even take a quick dip in Great Bay which is located on the beachside parallel to Front Street. You can also find many restaurants and bars along the Great Bay Boardwalk, as well as historic architecture, lively casinos, and more in this downtown area.
Explore Marigot
If you want to explore the French capital of St. Martin, you will also find a large shopping district with upscale French boutiques that is about 4 streets wide. If you are out to score a Louis Vuitton handbag or some Chanel perfume, then be sure to head to Marigot.
You might also want to check out the open air market for local goods. Be sure to take a break and grab something to eat at a local bistro or café; you'll be glad you did!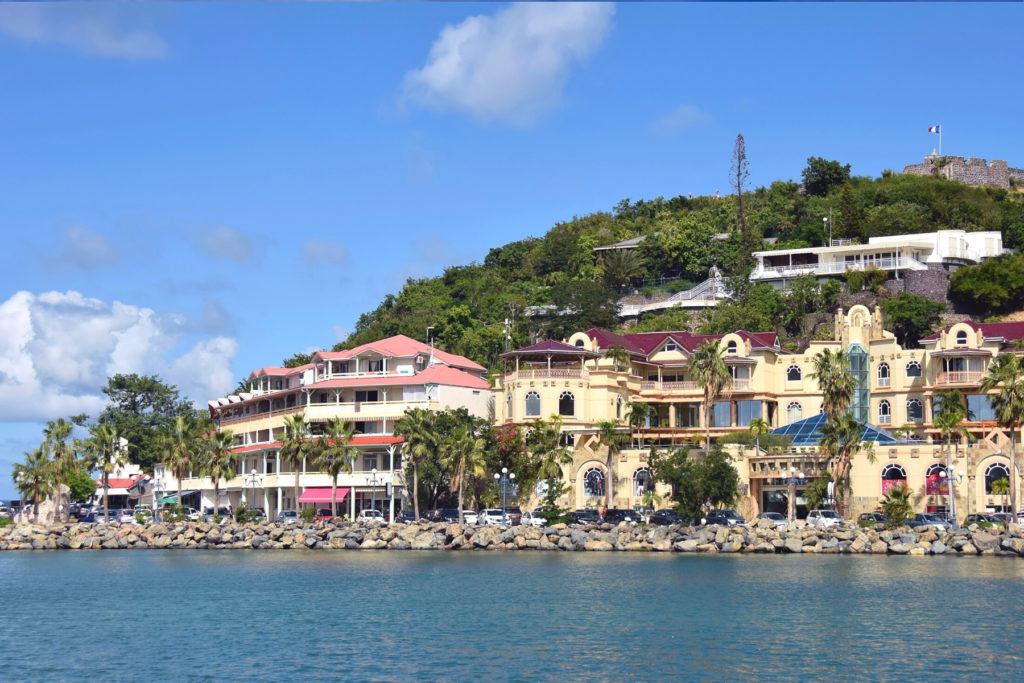 Nearby to Marigot is Grand Case which is well known for its cuisine. Here, you can sample a mix of French, Caribbean, and Creole dishes.
Related Post: Best Time of Year to Take a Caribbean Cruise
Check out the Views with an Island Tour
An island tour is the best way to see all of the island highlights and some amazing panoramic vistas during your limited time in St. Maarten. If this is your first visit to the island, we would personally recommend a trip with Bernard's Tours.
Most island tours will include a "border crossing" between the French and the Dutch sides of the island, so be sure to have your camera ready to grab a picture of this border monument.
Harold Jack look out point, located on Cole Bay Hill, is a 10 minute drive from the cruise terminal. This is a popular spot to catch great views of Simpson Bay.
Pic Paradis is located between Grand Case and Marigot on the French side. This is the highest point on the island and boasts one of a kind views of St. Maarten and neighboring islands. Additionally, Oyster Pond, which is located at the border of the French and Dutch sides, offers another picturesque view of the marina and St. Barth's.
These island tours may also include visits to the Iguana Farm, Fort St. Louis, or one of the popular island beaches.
Sail the America's Cup Regatta
The St. Maarten 12 Metre Challenge has been consistently voted as one of the top shore excursions in the Caribbean. So, it rightfully makes our list of the Best Things to Do in St. Maarten on a Cruise.
If you've ever dreamed of racing a yacht, now is your chance. During this approximately 3 hour excursion, you can become a member of the "crew". Each member of your sailing team will be assigned a duty of varying levels of difficulty depending on your desire to actively participate. Then, it's off to the racecourse, going head to head with other racing yachts.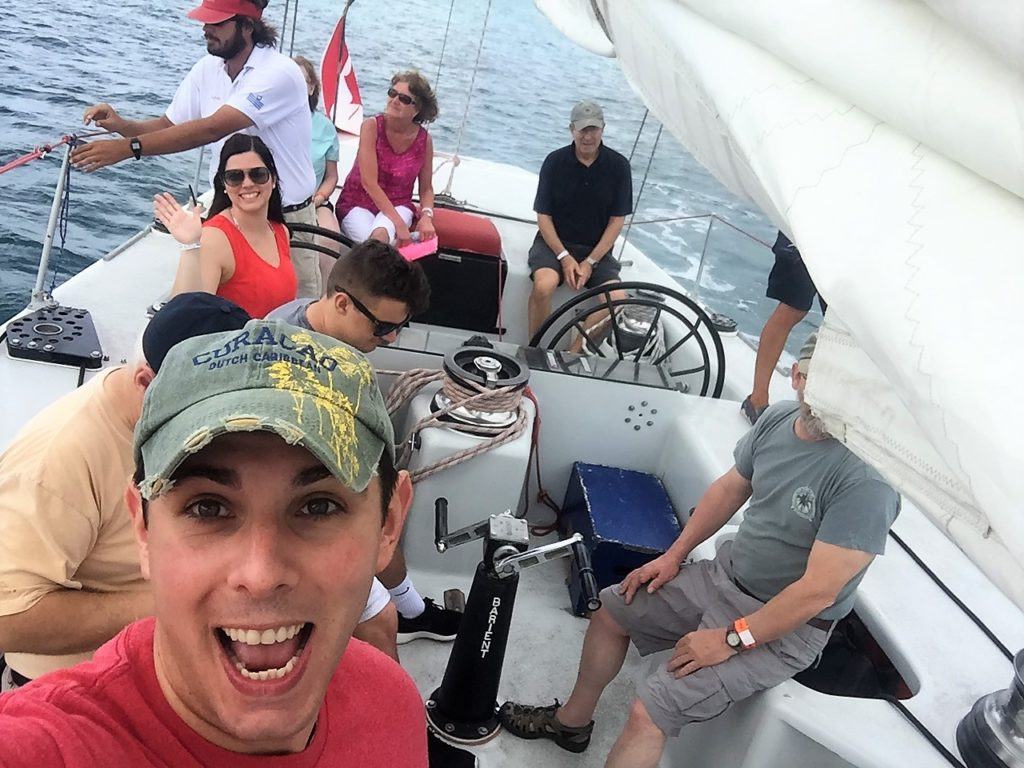 This is a friendly competition led by trained team members, so no prior sailing experience is required. Win or lose, your teammates and rivals will celebrate with the captains at a victory party following the race. This will surely be a day filled with fun and excitement and the highlight of your cruise vacation!
Related Post: America's Cup Yacht Race Excursion Review
Get Back to Nature at Loterie Farm
While in St. Maarten, be sure to visit Loterie Farm, secluded in the hillside of Pic Paradis on the French side of the islad. This 150 acre estate is a former sugar plantation that was completely destroyed by a hurricane in 1995. It remained rundown until purchased by BJ Welsh in 2003 with the goal of preserving the island's remaining rainforest.
This nature retreat now offers a variety of activities for tourists to enjoy. While visiting, you can take a 2 mile hike through the forest to learn about the history of Loterie Farm and experience the lush plant life. If you want to be a bit more daring, you can try out the Fly Zone (45-60 minutes) or Fly Zone Extreme (90-120 minutes) forest canopy tours where you can zipline your way through this amazing ecosystem.
Experience the Thrills at Rockland Estate
For a thrilling zipline experience on the Dutch side of the island, be sure to visit Rockland Estate. This restored plantation has a museum where you can learn a bit of history and view depictions of what life was like on the plantation. However, the main attraction here is Rainforest Adventures.
The Aerial Sky Explorer is a scenic lift spanning nearly 3,000 feet to the top of Sentry Hill for amazing 360 degree views of St. Maarten and neighboring islands. Then, you will get to experience the Sentry Hill zip line soaring over the mountain ridge. If that's not enough, the new Flying Dutchman is the steepest zip line in the world! For this ride, you will be harnessed in a chair and launched down the mountain dropping 1,050 feet in elevation over 2,800 feet.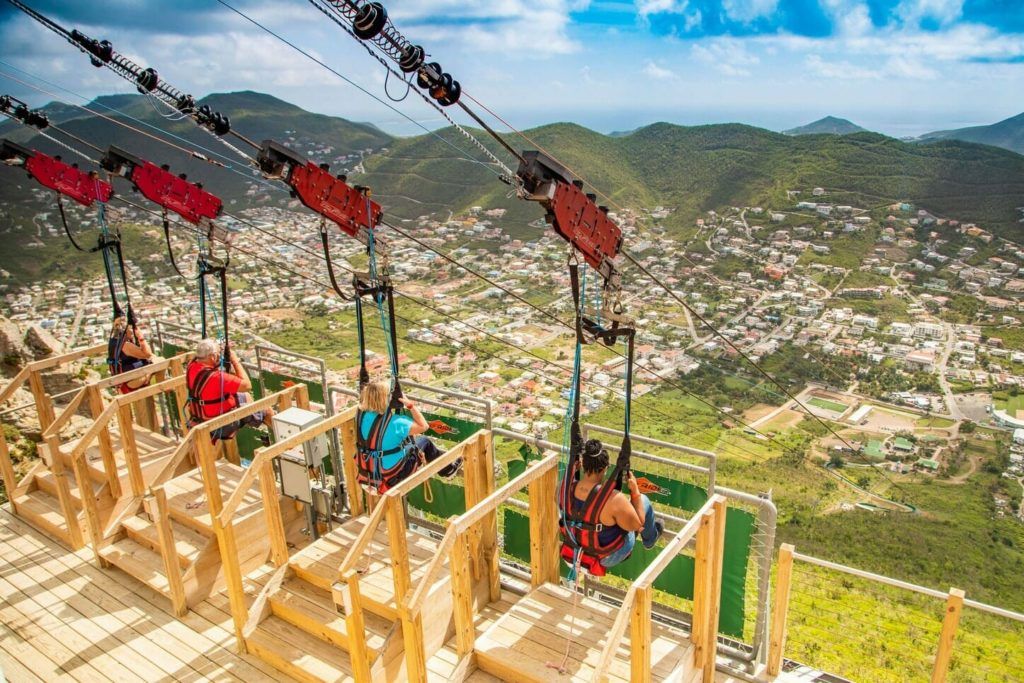 Additional attractions include the Schooner Ride where you'll surf down the mountain in an inner tube on a specially designed track. After working up an appetite, you can grab some lunch at Emilio's Restaurant.
Related Post: Caribbean Cruise Packing Guide
Mingle with the Rich and Famous
If you want to mingle with the rich and famous, take a day trip over to the neighboring island of St. Barth's. Once on the island, you will have the day to explore this French Riviera-esque island on your own. You can stroll the luxury shops, enjoy lunch at one of the many restaurants, relax on one of the 22 beautiful beaches, or snorkel alongside colorful coral reefs. The easiest way to get from St. Maarten to Gustavia is an approximately 45-minute ferry ride.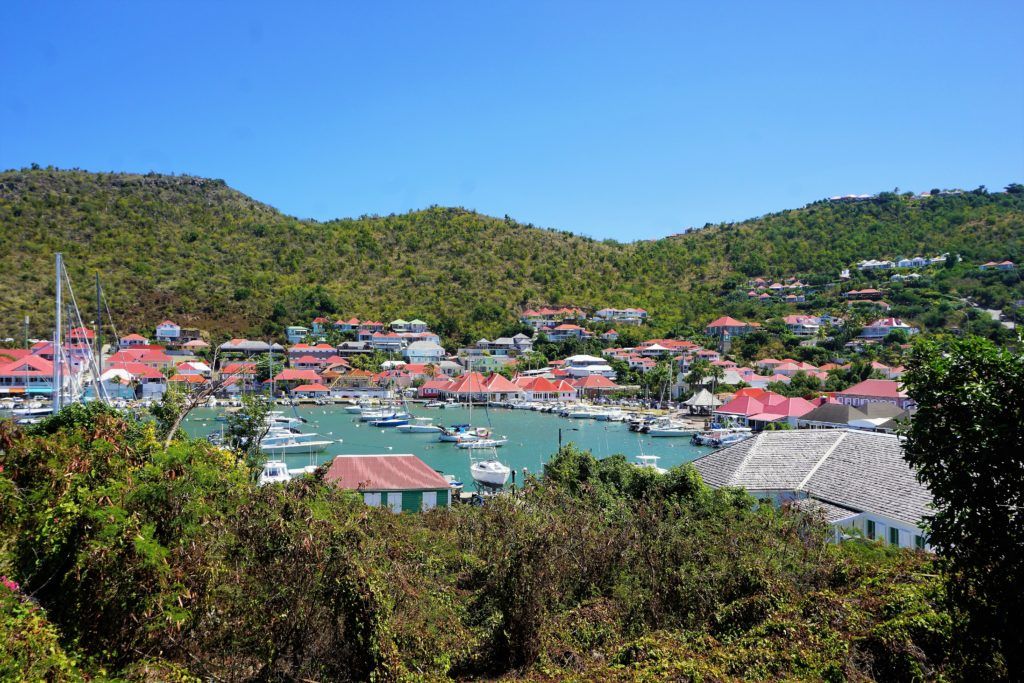 Alternatively, you can also take a boat ride over to the island of Anguilla to soak up some sun on Rendezvous Bay or enjoy some fine Caribbean cuisine. To get here, you will first need to take a taxi to the ferry terminal in Marigot. Then, the ferry trip to Blowing Point, Anguilla is about 25 minutes.
Just be sure to bring your passport along with you if you are planning to take a ferry to either of these islands.
Snorkel the Depths Below
The waters surrounding St. Maarten make for some great snorkeling adventures. Whether you book a shore excursion with the cruise line, a third party vendor, or a local tour operator, there are numerous locations in the area to spot a variety of marine life. Creole Rock, Tintamarre Island, and Pinel Island are some top choices off the coast of St. Maarten.
Creole Rock is a small island nestled in a protected marine reserve. There is a reef extending off the coast affording shallow, calm water and an abundance of fish.
Tintamarre Island is an uninhabited island which has been recognized as an important bird area. You might also catch a glimpse of sea turtles and stingrays during your snorkeling adventure.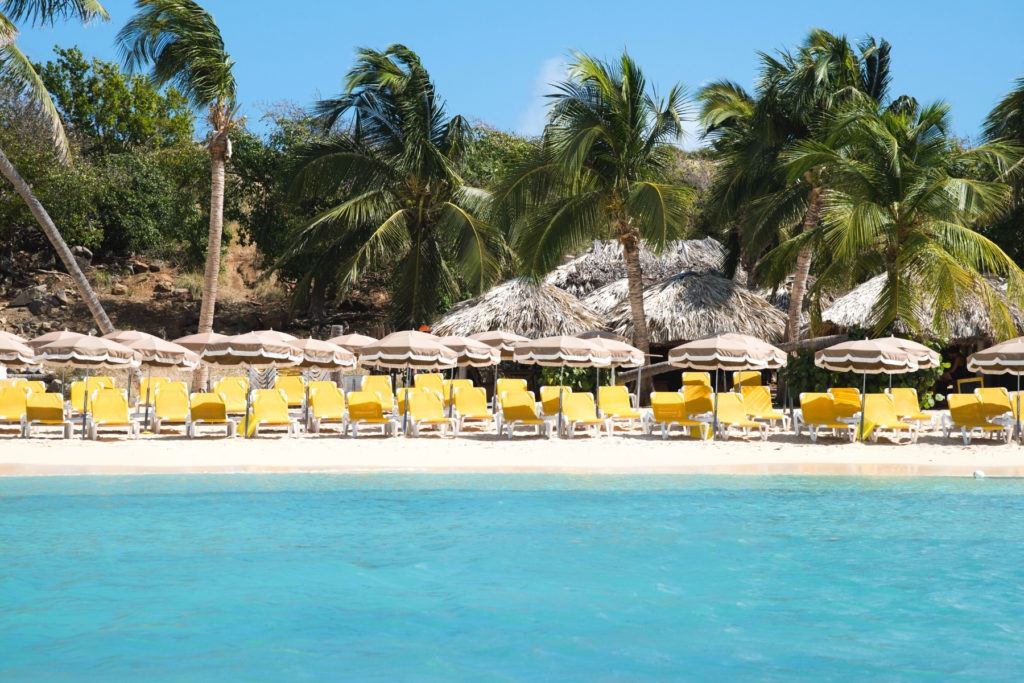 Pinel Island can be reached via a short ferry trip across Cul de Sac as well. Here, you will find the Pinel Island Marine Trail, a designated snorkeling route teeming with marine life. This island also has a beach lined with loungers and umbrellas to relax after your snorkeling trek.
Of course, if you'd prefer to snorkel right off the beach in St. Maarten, you can do that too. Cupecoy Beach and Mullet Bay Beach are some popular choices among others.
Related Post: Best Snorkel Locations in the Caribbean
Make It a Beach Day
A visit to any Caribbean island would not be complete without spending some time on the beach, that is why a beach break makes our list of the Best Things to Do in St. Maarten on a Cruise.
Great Bay Beach
As previously mentioned, if you are looking to dip your toes in the water without venturing too far from the cruise terminal, you can head to Great Bay Beach. This lively Boardwalk area has plenty to offer with nearby shopping on Front Street and plenty of restaurants and bars.
Orient Beach
Orient Beach is one of the island's biggest and most popular beaches. It is often voted as one of the top beaches in the Caribbean. Here, you will find a large number of restaurants and bars as well as several watersports. Be advised that this beach is home to Club Orient, a clothing optional resort on the southern end, but the rest of the beach is more conventional and bustling with activity.
Maho Beach
Maho Beach, located adjacent to Princess Juliana International Airport, is another tourist hub. Although the beach itself is rather small, it is a once in a lifetime experience to watch jumbo jets takeoff and land directly overhead. There is also the lively Sunset Bar and Grill where you can grab some food and drinks.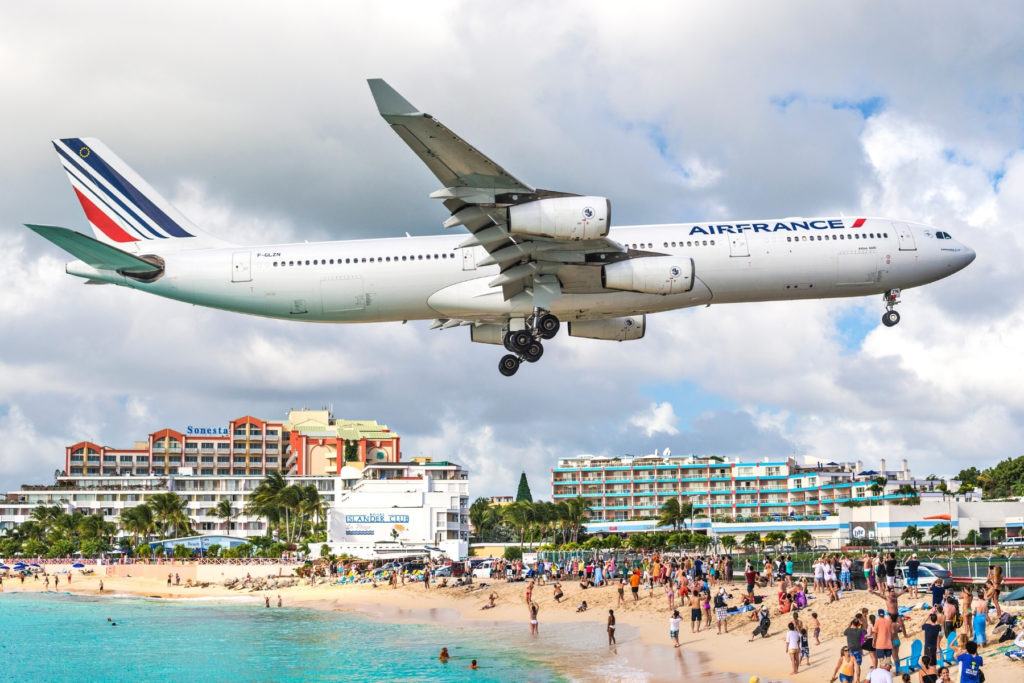 Mullet Bay Beach
Mullet Bay is another popular beach for those looking for sun and relaxation, though a bit less touristy. This white sandy beach is located just down the road from Maho Beach. The waters here are crystal clear and a great place for snorkeling as mentioned above.
Kim Sha Beach
Kim Sha Beach is conveniently located in the center of all the action at Simpson Bay. Restaurants and bars are plentiful here. You can also rent beach loungers, umbrellas, and water sports equipment. This well-protected beach has rather calm and shallow waters, as well as a lively party atmosphere.
Grand Case Beach
If your day in St. Maarten takes you to the French side of the island, be sure to visit Grand Case Beach. With calm, azure waters, this is a great beach for swimming. It also has a quieter atmosphere than some other beaches in St. Maarten making it an ideal place for some rest and relaxation.
Friar's Bay Beach
Friar's Bay Beach is located on the French side of the island as well, close to Grand Case. This beach provides soft sand and great views of the neighboring island of Anguilla. It too has rather calm water making it another great choice for families looking to swim or snorkel.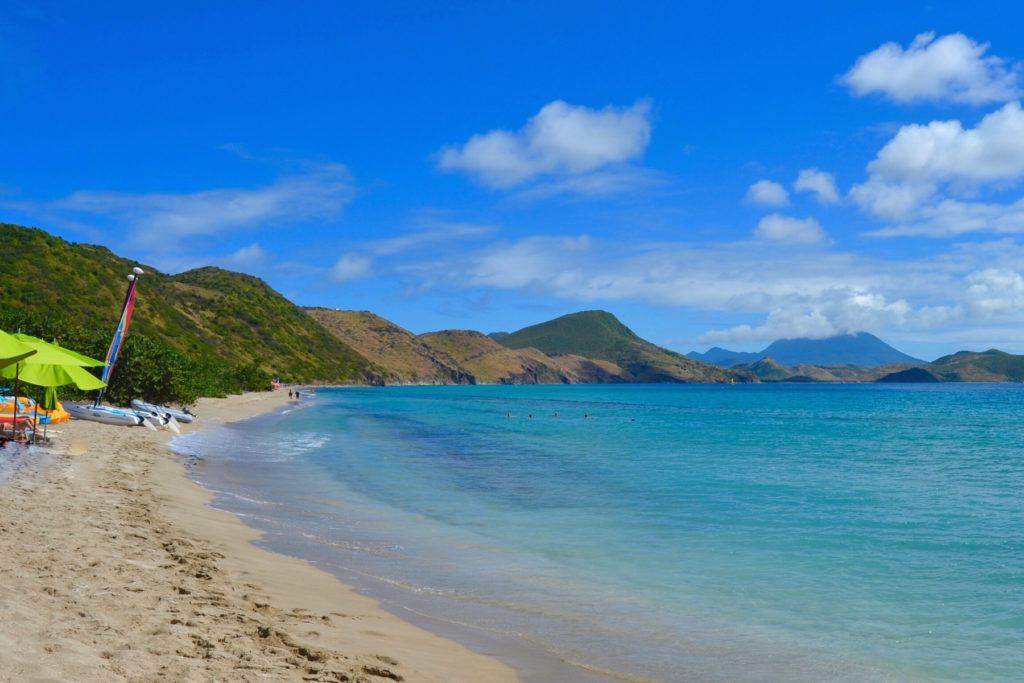 Related Post: Windstar Cruises' Wind Surf Review
Go Horseback Riding
While in St. Maarten, you can set off on a leisurely horseback ride through the Seaside Nature Park. You can enjoy the flora and fauna of this costal area during your ride, as well as beautiful views of the neighboring islands. After a relaxing journey along these trails, you and your horse will venture into the sea for a cooling swim and more great photo opportunities.
If you are lucky enough to spend the evening in St. Maarten, champagne sunset rides are also available. Further, the property is home to a pet farm with many free-roaming animals such as pigs, goats, iguanas, donkeys, and more.
Comments
Do you agree with our list of the Best Things to Do in St. Maarten on a Cruise? What is your favorite activity while visiting this island? Drop us an anchor below to share your favorite Caribbean shore excursions.