Everything You Need to Know About Norwegian Cruise Line's Free at Sea
What is Norwegian Cruise Line's Free at Sea?
Norwegian Cruise Line frequently runs its popular promotion called Free at Sea. Norwegian Cruise Line's Free at Sea offer entitles guests to free perks like drink packages, specialty dining, WiFi, kids sail free, and more.
SCROLL DOWN TO WATCH OUR COMPLETE VIDEO REVIEW OF NORWEGIAN FREE AT SEA!
The number of perks that cruisers receive does vary based on the current sale and the stateroom category booked. Usually, guests get up to 5 free perks with this sale. Occasionally, there are up to 6 perks if airfare is part of the current promotion.
For example, Norwegian Cruise Line's Free at Sea previously offered guests who booked Studio, Inside, Oceanview, Balcony, or Club Balcony Suite rooms the ability to choose 2 free perks. Guests who book Suites and the Haven received all 5 free perks. Recently, guests booking most cabin categories can receive all 5 free perks. Now, that's a good deal!
This promotion offers guests a more all-inclusive experience, where they will know the majority of their cruise costs upfront and not have to worry about the bill at the end of the cruise.
Related Post: Beginner's Guide to Cruise Planning
Norwegian Cruise Line does reserve the right to change the terms of the promotion at any time, so it is important to read the fine print at the time of your booking. For instance, some categories like Studio and Inside have only qualified for 1 perk in the past.
Further, the cheapest fares are usually "Sail Away" rates, or guaranteed rates. These rates are often excluded from the promotion. NCL's current sale is only offering $50 of shore excursion credit for booking this rate.
All perks included in this offer have no monetary value, so they are non-refundable and non-transferable. If you opt to decline any of the entitled perks (which you can), you will not receive a refund nor can you gift it to someone else.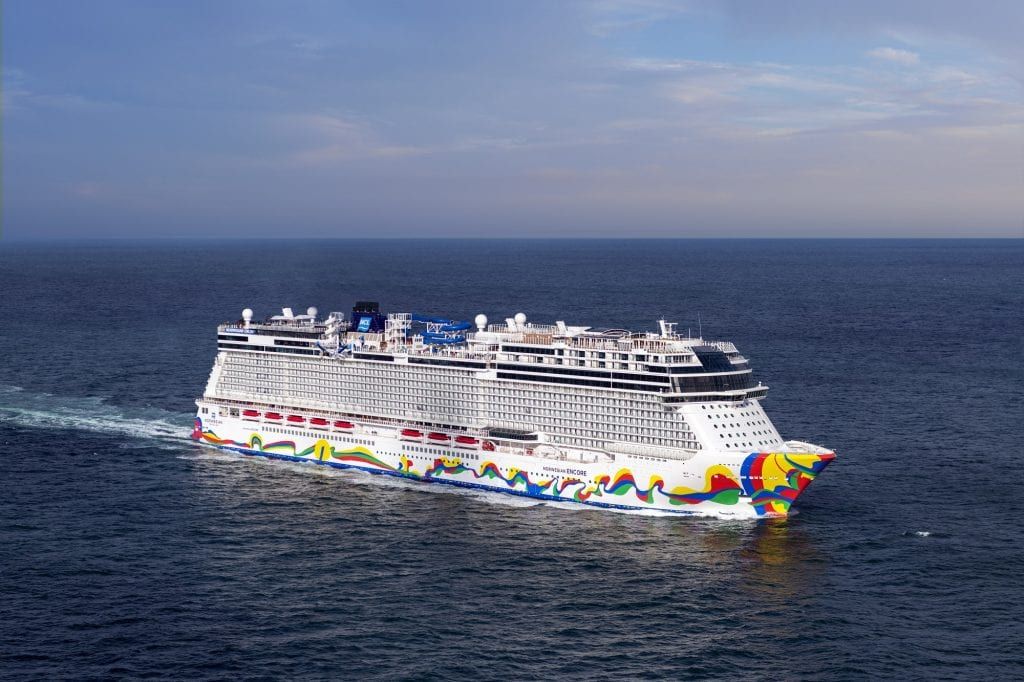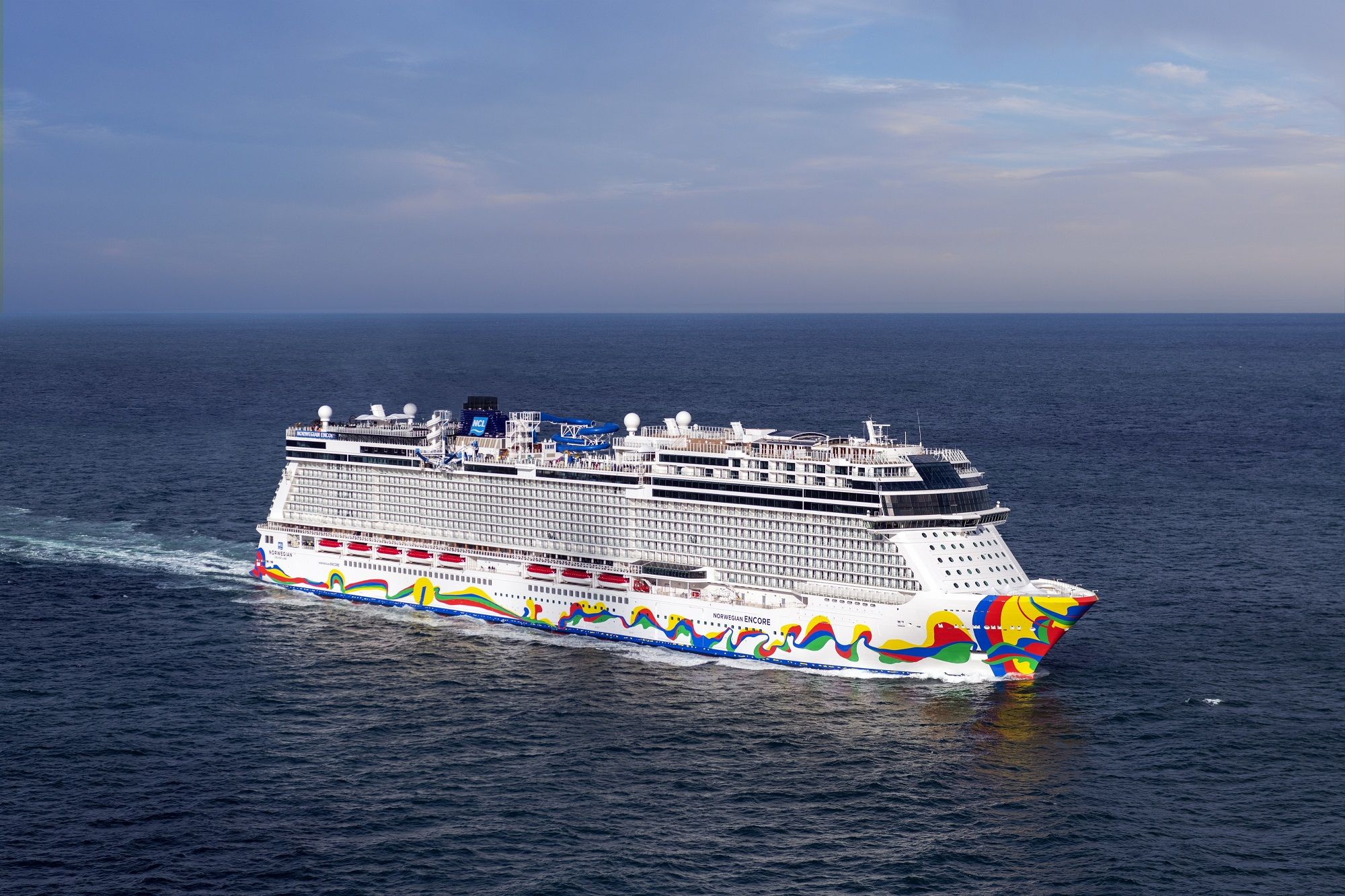 This promotion can be combined with other offers being run by the cruise line like 2 for 1 deposits. It can also be combined with travel agent offers, like extra perks or onboard credit. This is one of the easiest ways to save money when booking a cruise.
You must select your Free at Sea choices at least 24 hours prior to sailing. You cannot change these choices once onboard the ship. It is important to know that both 1st and 2nd guests in the stateroom need to pick the same perks.
EXCLUSIVE SAVINGS: SAVE WITH NORWEGIAN CRUISE LINE CRUISE DEALS!
Further, it can vary as to how many guests in the stateroom receive each perk. For instance, Norwegian Cruise Line's Free at Sea provides drink packages to all guests but dining packages only to the first 2 guests on the reservation.
See below for further clarification on each perk.
What are the Norwegian Cruise Line's Free at Sea Perks?
Free Open Bar
The most popular of Norwegian Cruise Line's Free at Sea perks is the free open bar. This perk entitles guests 1-8 on the reservation a Norwegian Cruise Line Premium beverage package.
Guests under 21 years of age will get a soda package as a substitution, only if they are the first or second guest on the reservation. If guests 3-8 are under 21 years of age, a soda package will not be given as a substitution.
The Premium beverage package includes a variety of spirits, cocktails, and wines by the glass and bottled or draft beer up to $15. Further, this package includes unlimited fountain soda and juices at all bars, lounges, restaurants and the private island of Great Stirrup Cay (though not Harvest Caye).
Any items over $15 will receive a $15 discount; you will then need to pay only the difference.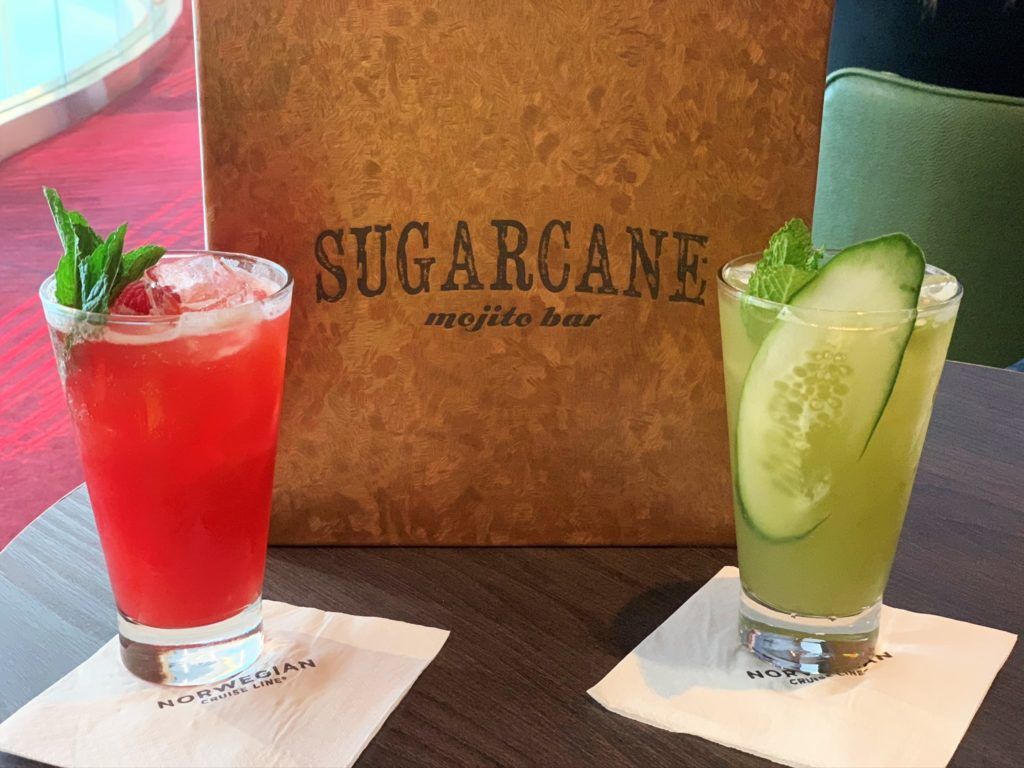 Further, eligible guests are entitled to two beverages per person per transaction.
The Premium beverage package does not include room service, ship specific promotions or beer buckets, designated Super Premium brands, bottled wine or liquor, or mini bar purchases. For a list of included brands, see here.
It also does not include Wine and Spirit Experiences, tastings or flights, Starbucks, Ice Bars, and wine stations.
Unlike most other cruise lines, this alcoholic beverage package also does not include any premium non-alcoholic drinks. Items like bottled water, fresh squeezed juices, specialty coffee beverages, and energy drinks are not included.
Related Post: Norwegian Cruise Line Drink Recipes
However, guests will receive a 20% discount on bottles of wine, Wine and Spirit Experiences, and tastings or flights purchased onboard the ship.
The retail value of the Premium Beverage Package is $99 per person, per day. The retail value of the Adult Soda Package is $7.95 per person, per day.
Free Specialty Dining
Norwegian Cruise Line is known for its Freestyle Approach to dining. This means no set dinner times, table arrangements, or main dining room. Instead, the cruise line offers a variety of dining options.
While there are several complimentary options, many of the dining venues do charge an additional fee.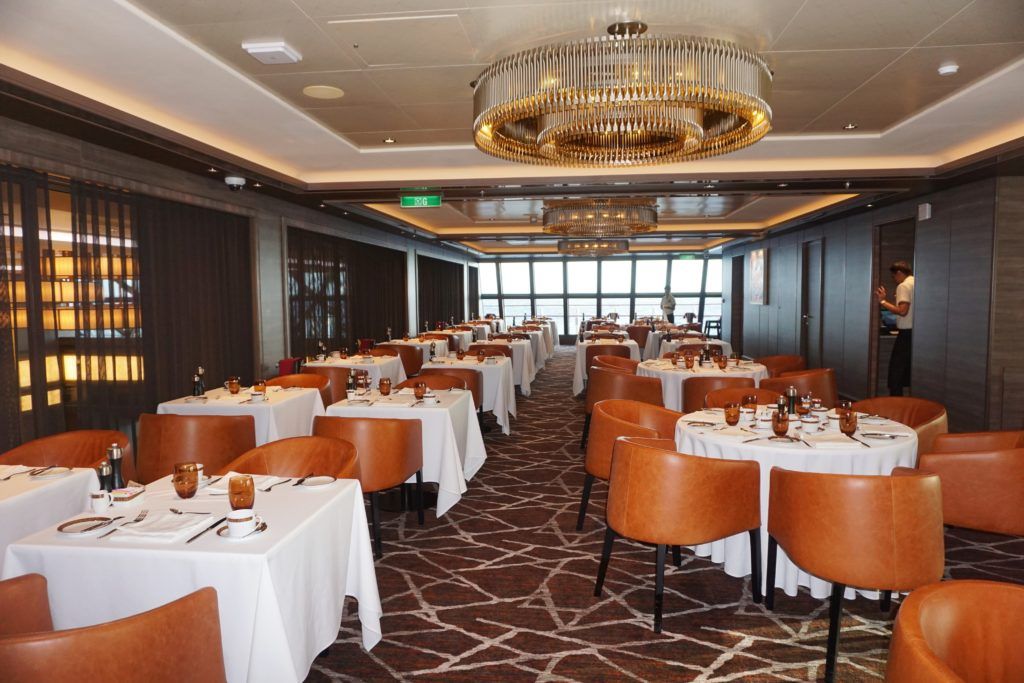 Luckily, there is the Norwegian Cruise Line Specialty Dining Package (SDP). This package entitles users to dine at many of the for-fee restaurants on any NCL ship for one set price. More importantly, this specialty dining package is commonly one of Norwegian Cruise Line's Free at Sea perks.
The specialty dining package perk is only applicable to the first two guests on the reservation.
As of January 18, 2022, this perk has been updated, or rather downgraded! Now, the number of meals received is based on the length of the cruise AND the stateroom category booked.
Previously, all guests used to receive 1 free meal for 3-5 night cruises and 2 free meals for 6-8 night cruises. Further, 9-10 day cruises qualified for 3 meals, 11-14 days 4 meals, and 15+ days 5 meals.
Now, all guests will receive 1 meal for 3-6 night cruises regardless of cabin category. However, only balcony and above will receive 2 free meals for 7-11 night cruises. Guests on 7-11 night cruises who book a studio, inside, or oceanview will only get 1 free meal. On 12+ night cruises, guests get 2 meals for studio, inside, and oceanview or 3 meals for balcony and above.
See the below chart for the NEW specialty dining breakdown.

Of note, this is even a further downgrade of the perk. This perk was previously downgraded from 3 free meals to two free meals for a 6-8 night cruise.
Cruisers can use Norwegian Cruise Line Specialty Dining Packages at most specialty venues. These include American Diner, Cagney's Steakhouse, Food Republic, La Cucina, Onda by Scarpetta, Le Bistro, Los Lobos, Moderno Churrascaria, Ocean Blue, Bayamo, Pincho Tapas Bar, Q Texas Smokehouse, The Raw Bar, and Teppanyaki.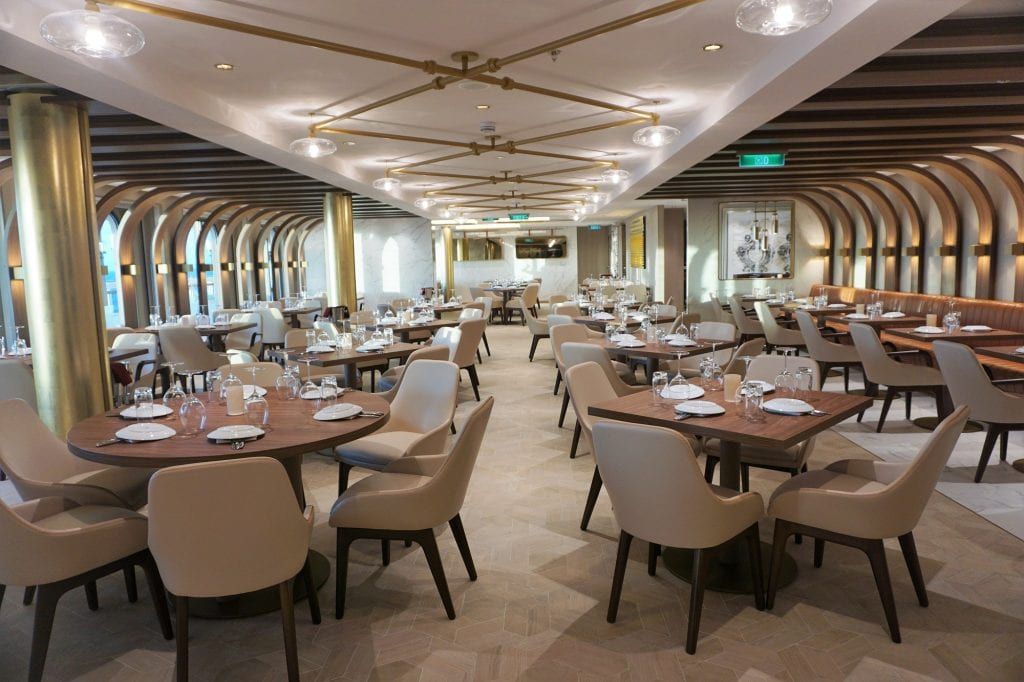 At the cruise line's signature Cagney's Steakhouse and Le Bistro, you can order as many starters, sides, and desserts as you want. However, you can only order one entree. You will need to pay a la carte pricing for any additional entrees. Further, a SDP meal in Food Republic, Pincho Tapas Bar, and Wasabi includes 4 menu items per person.
Room Service, Starbucks, The Bake Shop, Coco's, Dolce Gelato, Jazz Brunch, or Wine Lovers and Murder Mystery lunches are not included in the specialty dining package. Beverages are also not included.
Additionally, cruisers can use a specialty dining meal credit for entertainment-based restaurants for an additional surcharge (like Cirque Dreams). However, if you wish to use a SDP meal credit, you will need to wait until you are onboard the ship to book.
Of course, even if you receive the package for free at part of a promotion, you can always purchase an additional specialty dining package for extra meals.
Free Shore Excursions
Another common perk of Norwegian Cruise Line's Free at Sea promotion is free shore excursions. If you are new to cruising, you may not know the lingo.
The term "shore excursion" can refer to any number of different activities that occur at each port of call. Cruise shore excursions occur off of the ship and are completed during the hours you are docked at the port.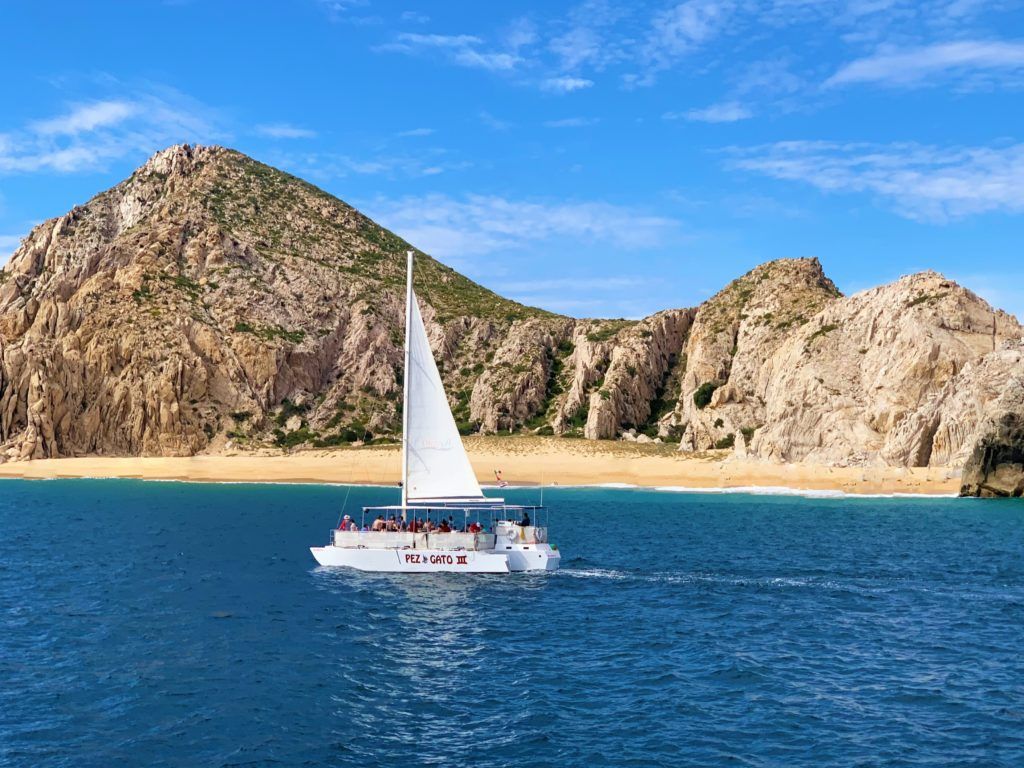 Shore excursions give cruisers the opportunity to maximize their time ashore while eliminating some of the leg work of planning (tickets, transportation, etc.) for a DIY tour. These tours are usually designed to highlight the best attractions that the area has to offer.
Norwegian Cruise Line's Free at Sea free shore excursions offer qualifies the first guest only on the reservation for a credit of $50 per port.
Guests can use this credit to purchase any tour offered by the cruise line. If the tour is less than $50, no refund will be issued. If the tour is more than $50, the guest will be responsible to pay the difference.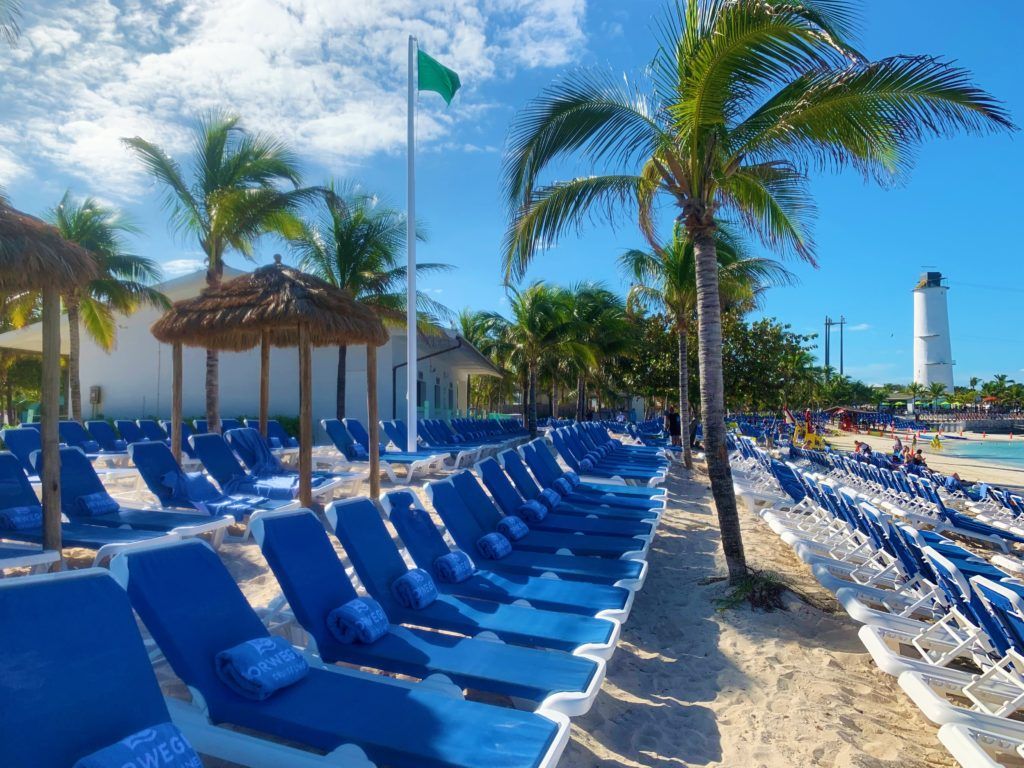 Latitude member discounts are combinable with this perk. Though, the $50 shore excursion credit does not apply to equipment rentals in Great Stirrup Cay or Harvest Caye ports of call.
The retail value of this perk will be based on the number of ports of call scheduled for your itinerary.
Related Post: Top Cruise Line Private Islands
Free WiFi
Another one of Norwegian Cruise Line's Free at Sea perks is free WiFi. This perk has also changed as of January 18, 2022.
Again, this perk is based on the length of your cruise. While Norwegian Cruise Line does offer an unlimited internet package, guests will only receive a certain number of minutes with this free perk.
Previously, guests received 100 minutes for 3-6 day cruises, 250 minutes for 7-13 day cruises, and 500 minutes for 14+ day cruises per stateroom.
Now, guests receive 75 minutes for 3-6 day cruises, 150 minutes for 7-11 day cruises, and 300 minutes for 12+ day cruises, with two logins provided for each stateroom. Minutes are per person, not per stateroom now.
Of note, internet packages are not available on Great Stirrup Cay or Harvest Caye.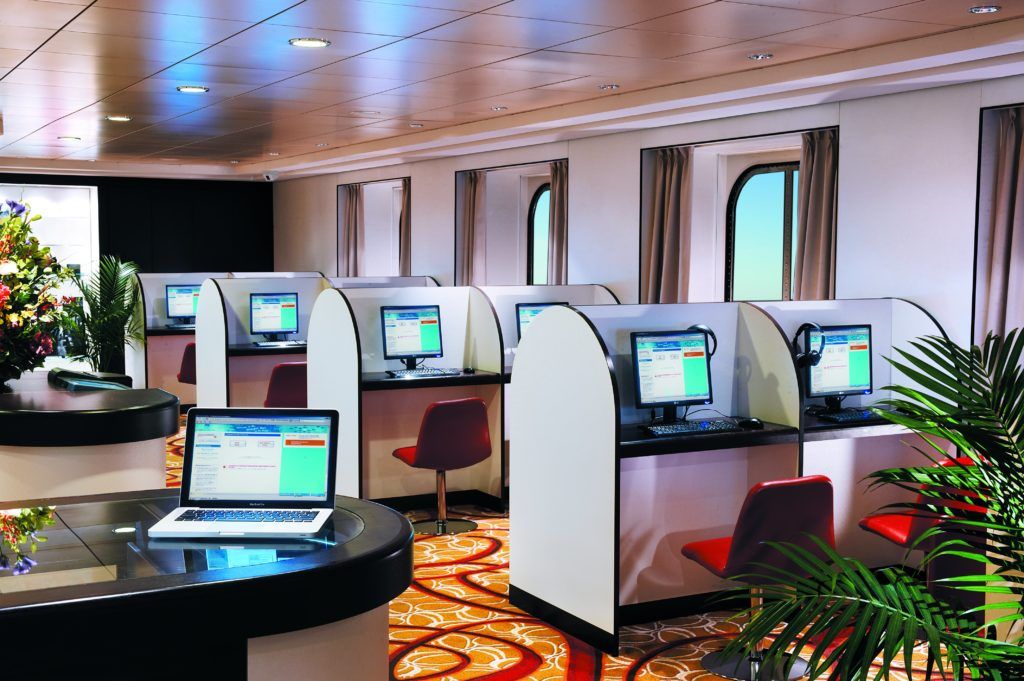 It is important to know that while cruise ship internet is getting faster, it will probably never be as reliable as your internet back home. Cruise ship internet depends on satellite connections and geographical location. The ship's distance offshore as well as interference from landscapes and weather can all cause variable cruise ship internet speeds.
Thus, you should be able to use these internet minutes for basic tasks like checking email and posting on social media. However, you shouldn't plan on using these minutes for streaming purposes.
BOOKING BONUS: Get Additional Perks When You Book Your Next Cruise Now!
Free 3rd and 4th Guest
This Norwegian Cruise Line Free at Sea perk is exactly what it sounds like. This promotion is also sometimes called Kids Sail Free. Basically, this offer is valid for guests 3-4 sharing a stateroom with guests 1-2 paying full fare.
This offer is only applicable on select sailings. Thus, popular times of the year like school breaks and holidays are not usually part of the promotion.
If there are guests 5-8 in a reservation, those guests will pay prevailing fares.
Free Airfare for 2nd Guest
This offer is valid on select 4+ night sailings only. With this perk, the second guest on the reservation flies for free when buying airfare for the first guest. Offer is not applicable to guests 3-8 on the reservation.
Generally, guests must make the reservation more than 90 days prior to sailing to qualify.
Further, this air offer applies to economy, round-trip flights from select departure gateways only.
Solo traveling guests will receive 50% off Norwegian Cruise Line's promotional airfare pricing each way.
For Domestic flights, Norwegian Cruise Line will book guests' airfare with a maximum of one connection when possible. For International flights, the cruise line will book guests' airfare with a maximum of two connections when possible.
Key Changes to Norwegian Cruise Line Free at Sea Perks
As stated above, Norwegian Cruise Line changed its Free at Sea perks as of January 18, 2021. The key changes are detailed below.
Reduced Number of Specialty Dining Meals for Some Cabins
Number of Internet Minutes
Guests 3-8 No Longer Qualify for Free Soda Package if Under 21
Is Norwegian Cruise Line's Free at Sea Good for All Itineraries?
Generally speaking, Norwegian Cruise Line's Free at Sea is applicable to all sailings of 3 nights or greater. Chartered sailings and land portions of Cruisetours are the exceptions.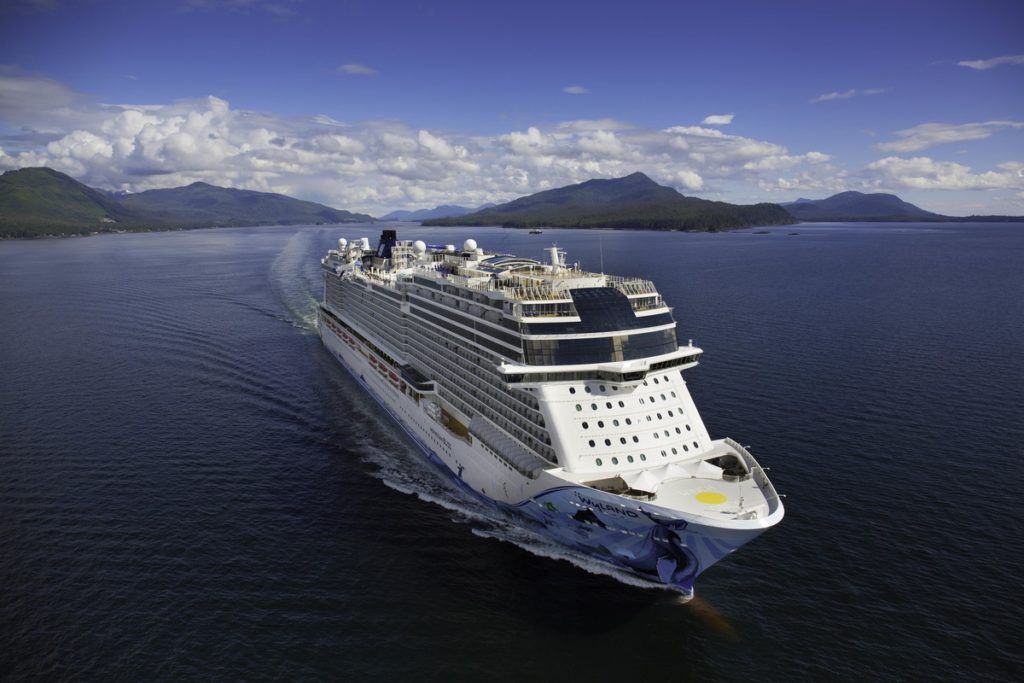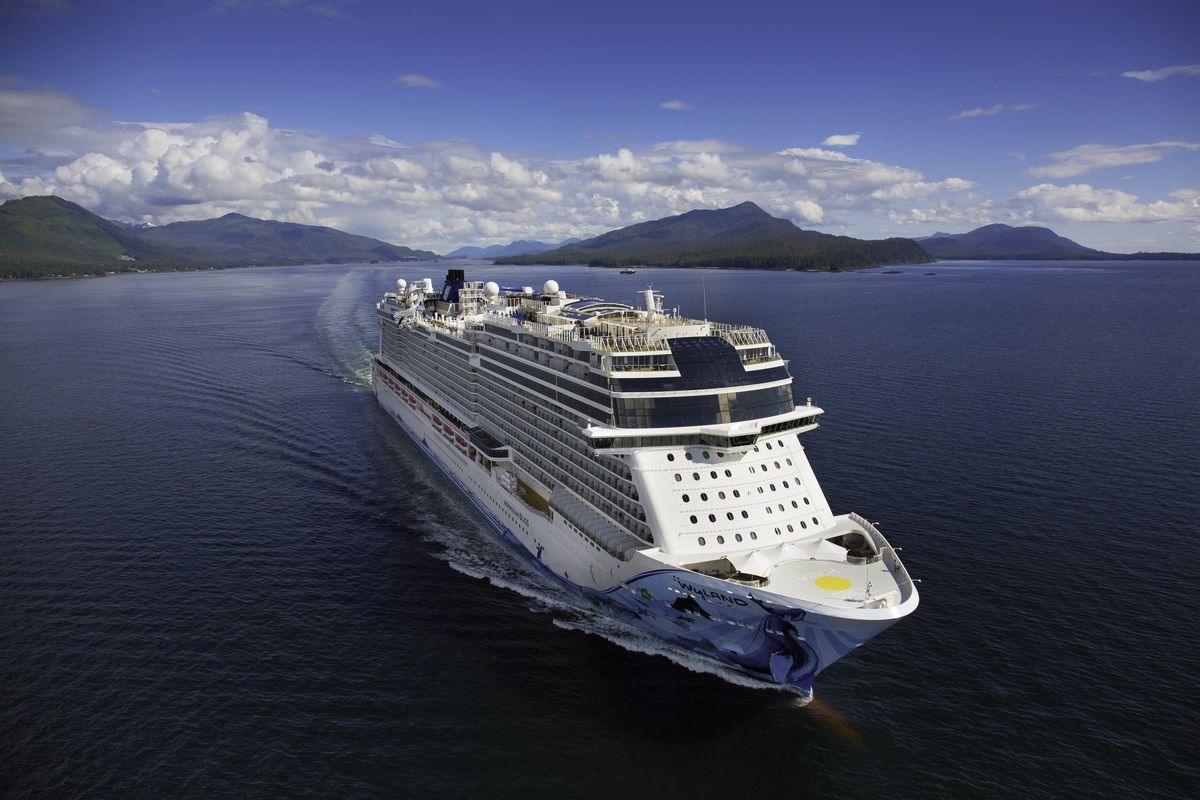 Hawaii sailings offer a slightly modified Free at Sea promotion.
The Hawaii Beverage Package is applicable to Pride of America sailings only, for guests 1-8 on the reservation.

This package includes a variety of beverages up to $15. It also includes fountain soda, freshly squeezed juice, bottled water (flat and sparkling), non-alcoholic beer, and specialty coffee in the dining room only. The package does not include specialty coffee outside of the restaurants, room service, mini bar purchases, or vending machines.
NCL's Disclaimer: "The purchase of any alcoholic drinks within the Hawaii Beverage Package may, in certain individual circumstances, be restricted in accordance with Hawaii's Intoxicating Liquor Law and applicable local rules and regulations."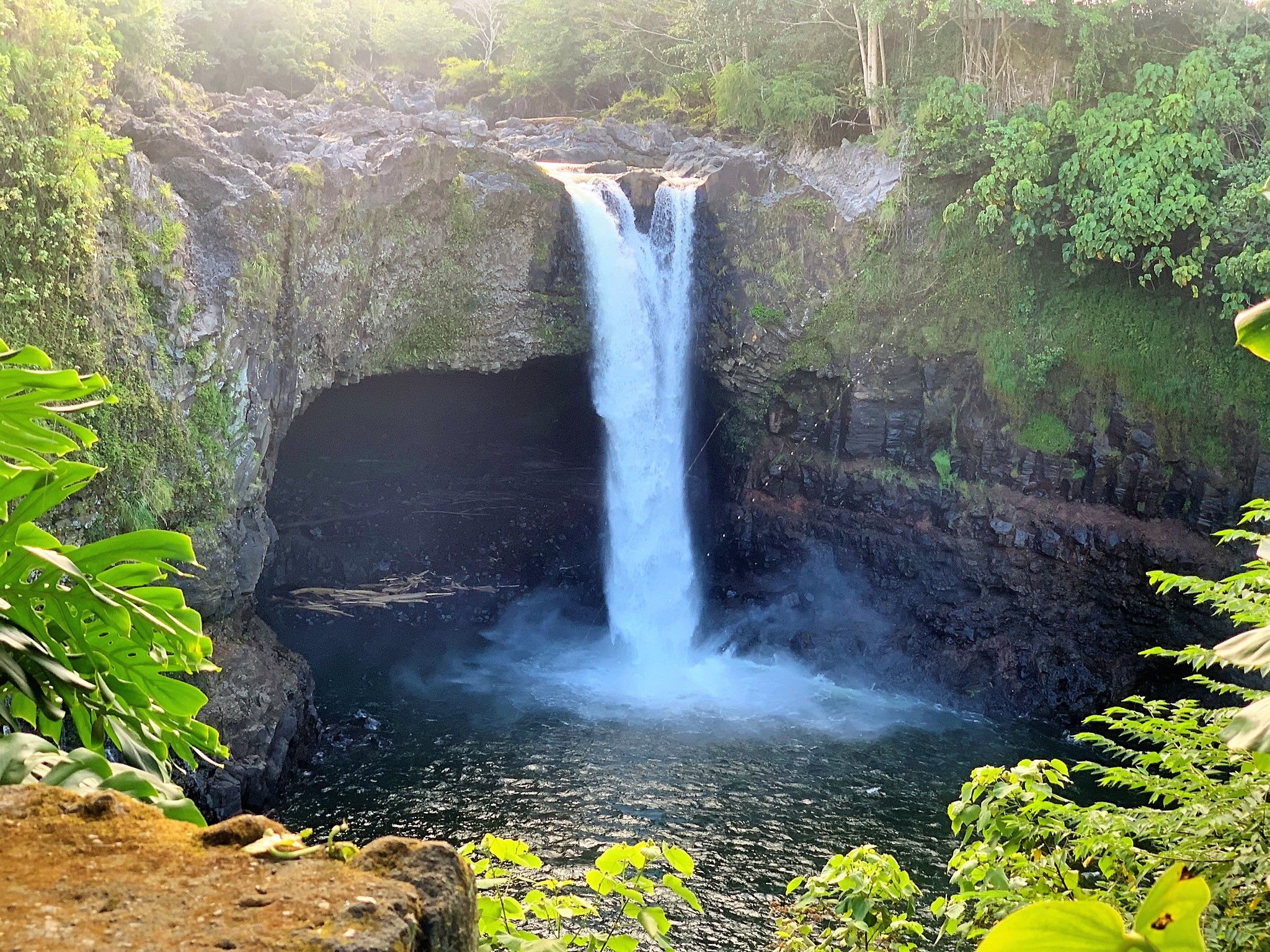 Retail value of the Hawaii Beverage Package is $99 per person, per day.
Like the traditional Free Open Bar perk, guests sailing in Hawaii will be responsible for the 20% gratuity on this "free perk".
Related Post: Best Things to Do in Oahu, Hawaii
Is the Norwegian Cruise Line's Free at Sea Really Free?
Some of Norwegian Cruise Line's Free at Sea perks are truly "free" while some are not.
In terms of the Free Open Bar, guests will still need to pay gratuity on this "free" perk. The 20% service charge for a 7-day cruise will cost each guest $138.60 for the Premium Beverage package. The Soda Package gratuity is $1.59 per person, per day. This gratuity is added to the total cruise fare at the time of booking.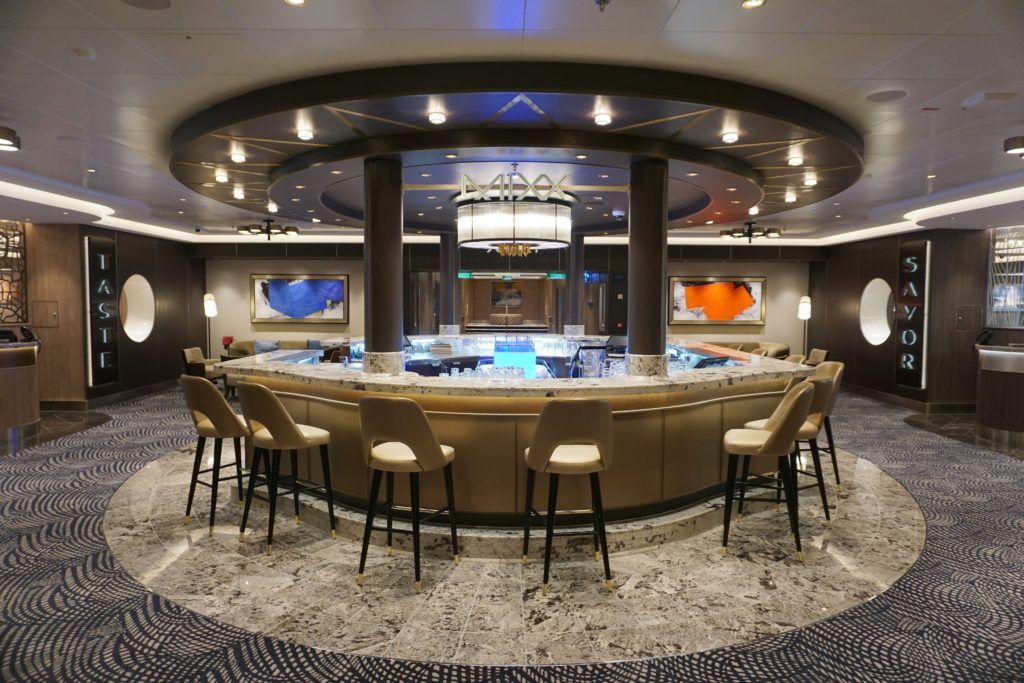 While this is a great value, it is still a considerable amount to pay for a "free" perk. Thus, you can choose to opt out of the drink package if offered all 5 perks, or you could choose 2 alternate perks instead. This is especially applicable to guests who do not drink alcoholic beverages.
Further, if you enjoy specialty coffee or want bottled water, you will have to pay extra to upgrade to the Premium Plus beverage package.
Similarly, guests are responsible for paying gratuity on the specialty dining package as well. This 20% service charge is $10 for a 7-11 day cruise in a studio, inside, or oceanview room. The gratuity is $17.80 per package for balcony and above cabins.
This does not include any additional tips that you would like to provide to your waitstaff.
In terms of the free shore excursions, the $50 credit per stateroom will not cover much. So, you will likely need to pay extra to cover the costs of shore excursions.
Of course, if you planned on booking shore excursions anyway, this is free money. Although, if you are booking them just to utilize the credit, it will likely cost you extra.
When taking advantage of the Friends and Family Sail Free perk, you will still be responsible for paying the Government Taxes, Fees, and Port Expenses for "sail free" guests. These fees vary based on the itinerary but will likely cost $200+ each guest.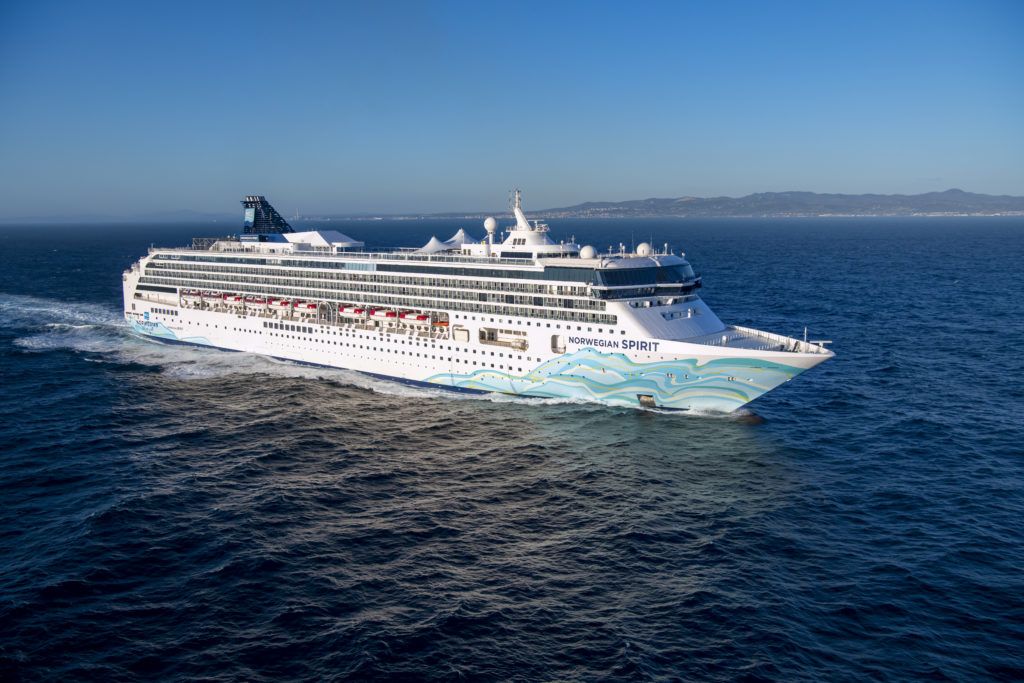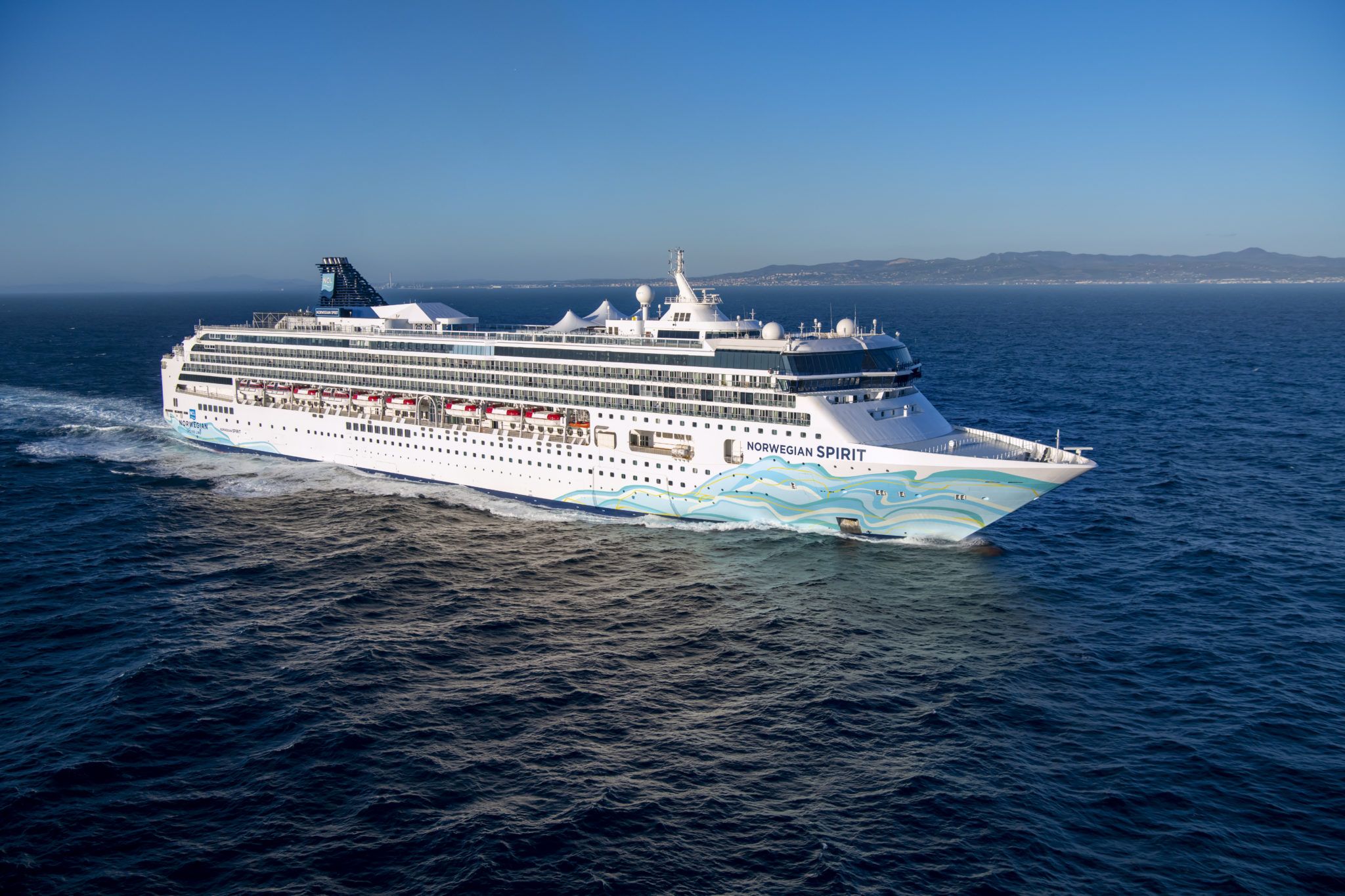 One final thing to consider. Cheaper room categories often qualify for less perks, but they are CHEAPER. If you are paying more money for a higher room category just to score the free perks, you will need to determine if it is worth it for you.
Related Post: Hidden Costs of Cruising
What Perks Should I Pick from Norwegian Cruise Line's Free at Sea?
What Perks Should I Pick from Norwegian Cruise Line's Free at Sea? This is one of our most frequently asked questions. So, let's review retail values of each perk based on a 7-day cruise.
Open Bar- $693 per person
Specialty Dining- $89 per person for 1st and 2nd guests ($50 for lower room categories)
Shore Excursions- $50 per port, per stateroom
WiFi- 150 minutes with two logins per stateroom, valued at $125
Based on retail value, choosing the Free Open Bar is a no-brainer for most. It will save you the most money on your cruise, but only if you drink alcoholic beverages.
Remember, as mentioned above, you are still paying the gratuities on this package. Thus, if you don't think that both guests will drink at least $150 or so in alcoholic beverages over the week (say 2 drinks/day), then you probably shouldn't opt for this perk. Or, you might decline this perk if you are given all 5 offers.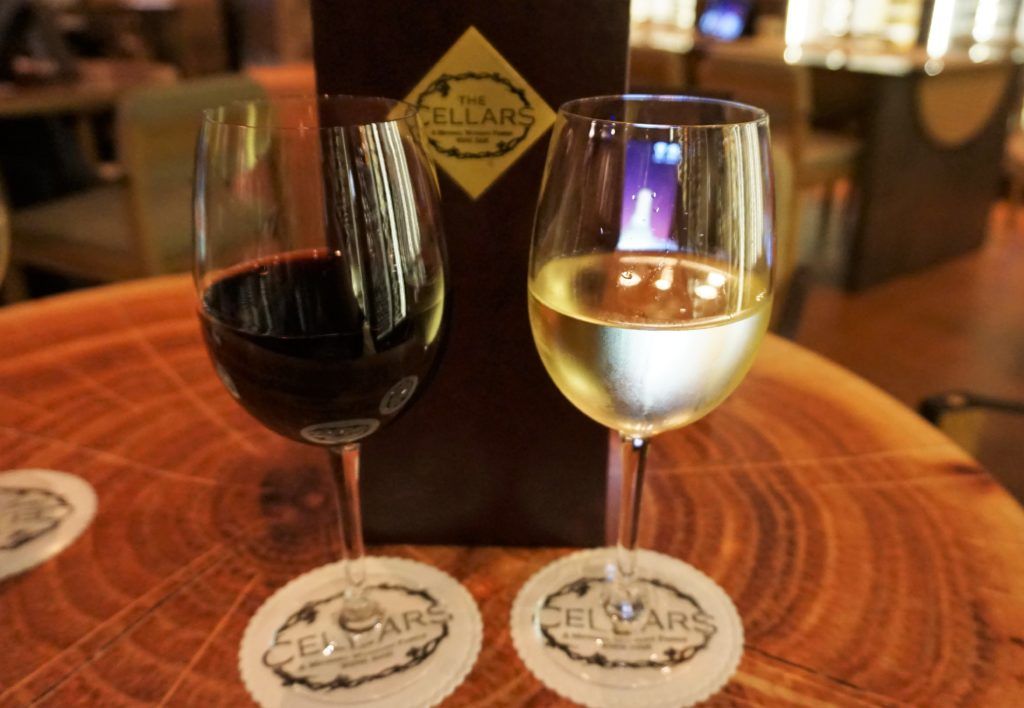 If you are sailing with family, the 3rd & 4th guests sail free is the other obvious choice. This perk will save you hundreds of dollars as well.
The other 3 perks are much closer in value. So, it really comes down to your preferences. We usually opt for the specialty dining as we enjoy NCL's specialty restaurants.
Honestly, the WiFi is slow compared to some other mainstream cruise lines. So, you will likely eat up those minutes pretty quickly. If you do want or need internet during your cruise, we recommend purchasing an unlimited package.
If you are planning to book shore excursions in multiple ports, this perk might be a good value. However, if you plan to stay on the ship at some ports or have a lot of sea days in your itinerary, this might not be the best option.
Further, outside of some temporary COVID restrictions, you don't usually need to book shore excursions through the cruise line. You could wander the port on your own or purchase cheaper and often more authentic experiences through local tour providers.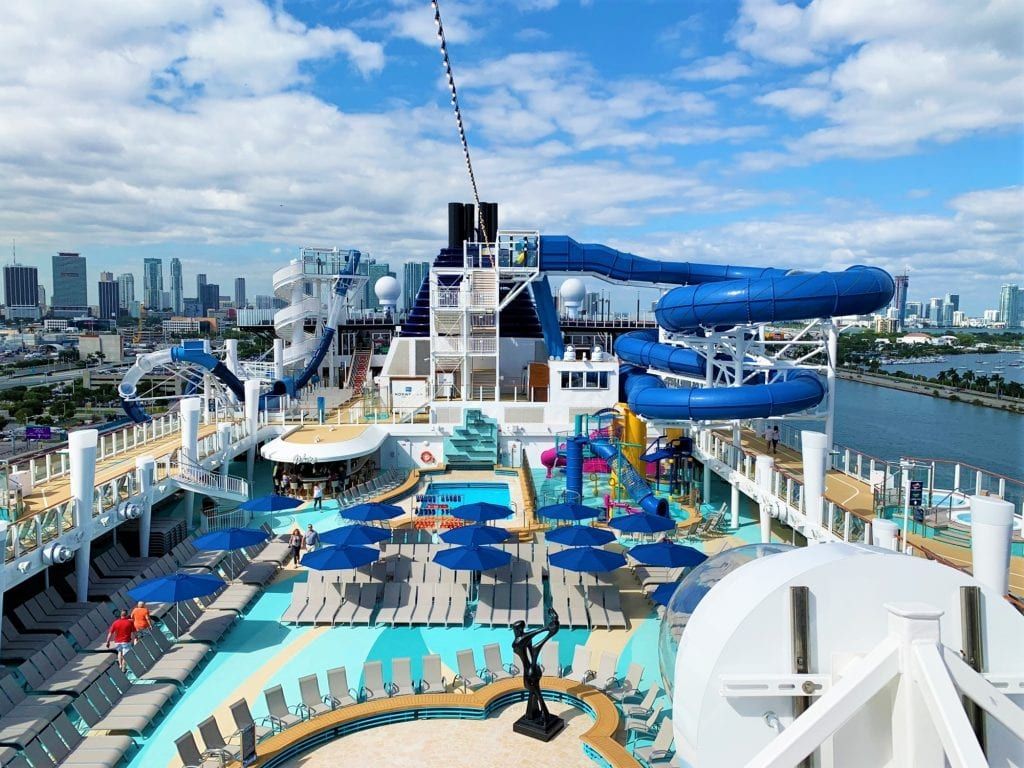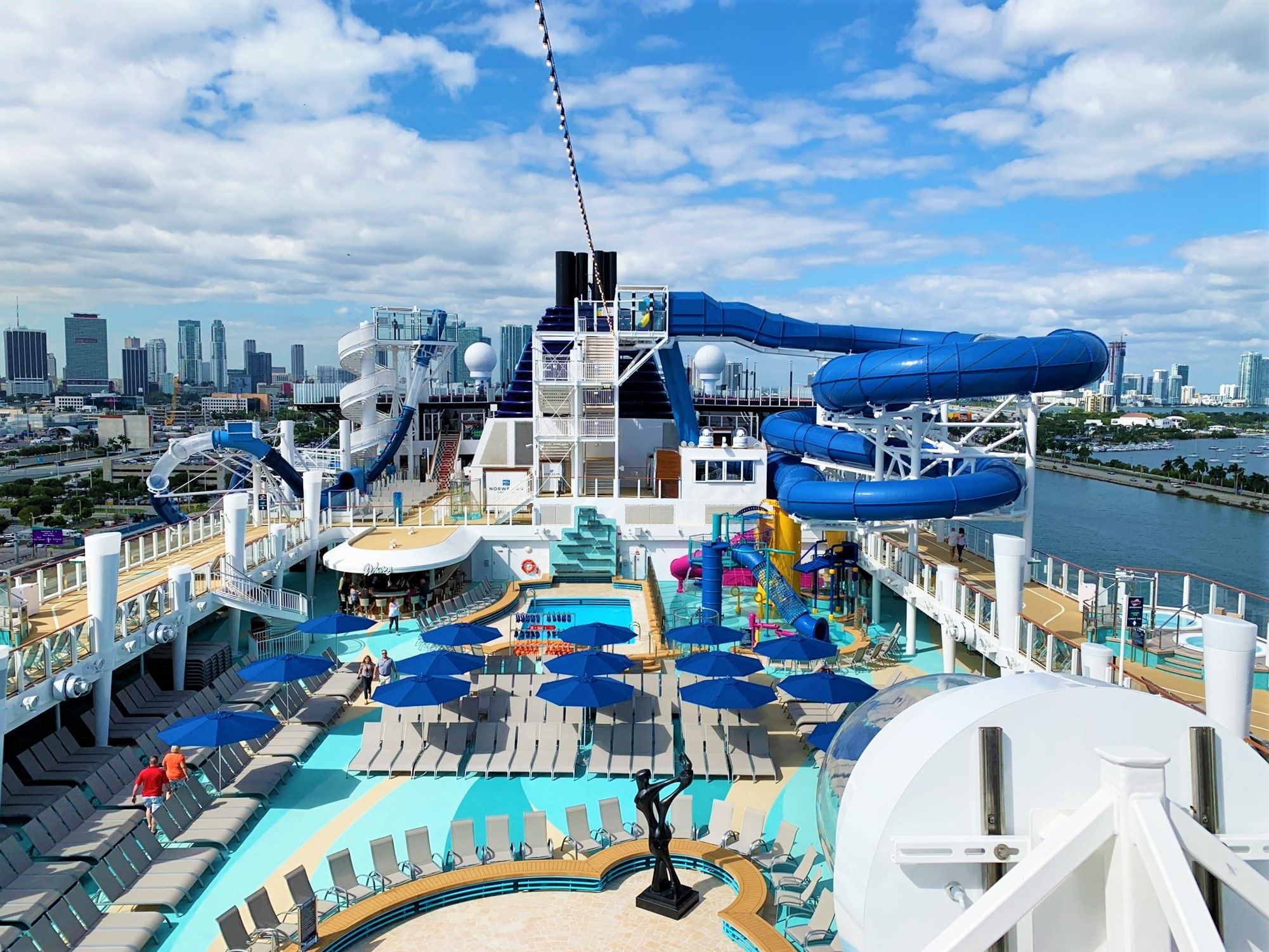 If given 2 free perks, we always pick the drink package and dining package. Of course, timing your booking with a promotion that offers all 5 free perks for a balcony stateroom is even better!
Admittedly, while we would love to stay in the Haven someday, it is not worth upgrading from a balcony just to score the added perks (cost-wise anyway).
Comments
What are your favorite Norwegian Cruise Line's Free at Sea perks? Do you find this promotion to be a good value? Drop us an anchor below to share your experiences with NCL.