SCROLL DOWN TO WATCH OUR LATEST VIDEO ON ALL THE CRUISE LINES THAT WILL REQUIRE A COVID VACCINE TO CRUISE!
With vaccination in full swing here in the United States and in many other parts of the world, there is much talk recently about COVID vaccination passports. Recently, there is growing speculation that proof of immunization could be required for a variety of activities including travel. Requiring a vaccination has many ethical and legal implications. Though, some cruise lines have already announced that a vaccine will be a requirement to cruise. In this post, we outline which cruise lines will require a COVID vaccine. We will continue to update this post as more information becomes available.
Which Cruise Lines Will Require a COVID Vaccine?
Many cruise line CEOs have referenced the COVID vaccine and even gone as far as to say that it will be a requirement for crew; however, few have formally updated their health and safety protocols to include mandatory vaccinations for guests. The first mainstream cruise line, Virgin Voyages, did so this week. Then, Royal Caribbean and Celebrity Cruises also announced ship specific requirements for initial sailings.
Virgin Voyages
In an interview with Good Morning America earlier this week, Tom McAlpin, president and CEO of the new cruise line, expressed the excitement for the brand to finally launch once it gets the green light from the CDC. During the interview, he also announced that Virgin Voyages will require vaccinations for all crew and guests.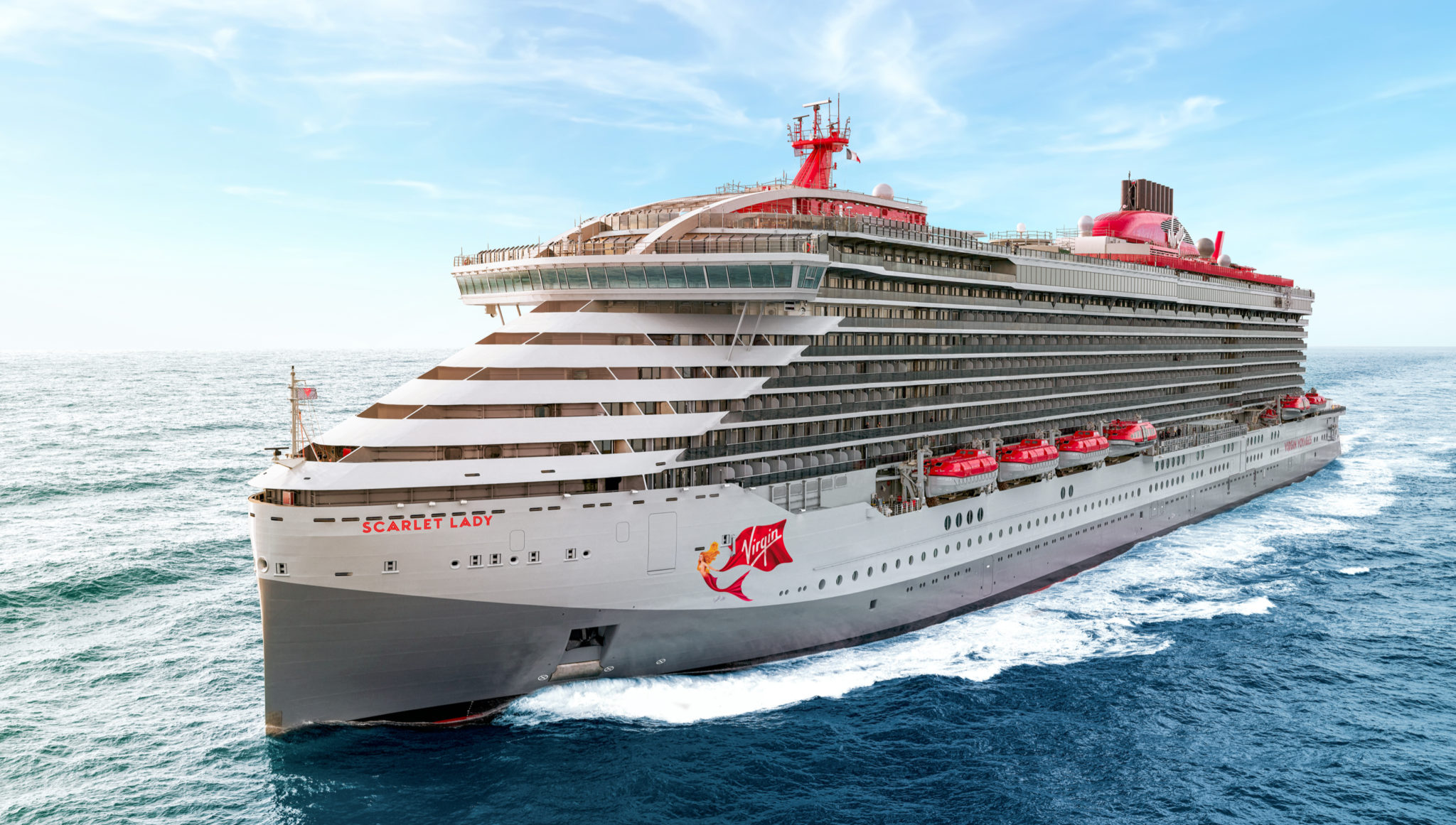 McAlpin went on to state that it was encouraging that all adults in the United States could have access to the vaccine by May. Further, Virgin Voyages feels that this requirement is the "right thing to do to create a safe environment".
Virgin Voyages is an 18+ cruise line; therefore, the brand does not have to worry about children being ineligible for the vaccine at this time.
The vaccine will be a new addition to the previously announced Voyage Well program. This program details all the cruise line's health and safety protocols for before, during, and after the cruise.
Related Post: Latest Resumption of Cruising Plans
Some measures include increased sanitation, 100% fresh air, the addition of a new air purification system, and use of contactless technology to facilitate social distancing.
Celebrity Cruises' Millennium From St. Maarten
Celebrity Cruises was the first to announce that it will return to cruising on June 5th from St. Maarten on the revolutionized Celebrity Millennium. These sailings open for booking on March 25th.
Celebrity Millennium will offer two different 7-day itineraries this summer from St. Maarten. One itinerary will visit Aruba, Curaçao, and Barbados, while the other itinerary will visit Tortola, St.Lucia, and Barbados.
Celebrity Cruises reported that the ship will sail with a fully vaccinated crew. Further, these bookings will only be available to vaccinated adult guests and children under the age of 18 with a negative test result within 72 hours of embarkation.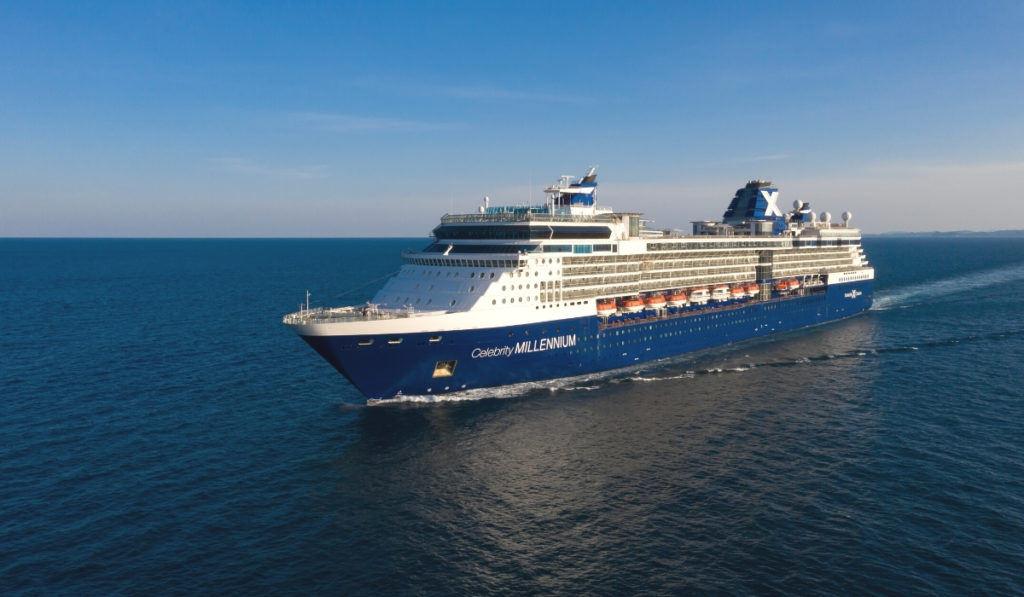 Celebrity Millennium will also sail with comprehensive health and safety measures developed with expert guidance from parent company Royal Caribbean Group's Healthy Sail Panel.
BOOK NOW: Save With Celebrity Cruises Bonus Perks
In addition to the cruise line specific requirements, guests must meet St. Maarten's travel requirements. These requirements currently include a negative PCR test taken within 72-hours of arrival to the island.
These sailings will give guests the chance to take advantage of Celebrity Cruises new Always Included pricing, with WiFi, drink, and gratuities now included in the cruise fare.
Royal Caribbean's Adventure of the Seas from Bahamas
Shortly after this breaking cruise update, we learned that Royal Caribbean will also begin sailing this summer. This cruise line will offer new 7-night itineraries from Nassau, Bahamas starting June 12th. These sailings will be offered on Adventure of the Seas and will be available to book on March 24th.
Adventure of the Seas' itinerary will include two back-to-back days on Perfect Day at CocoCay as well as visits to Grand Bahama Island and Cozumel, Mexico.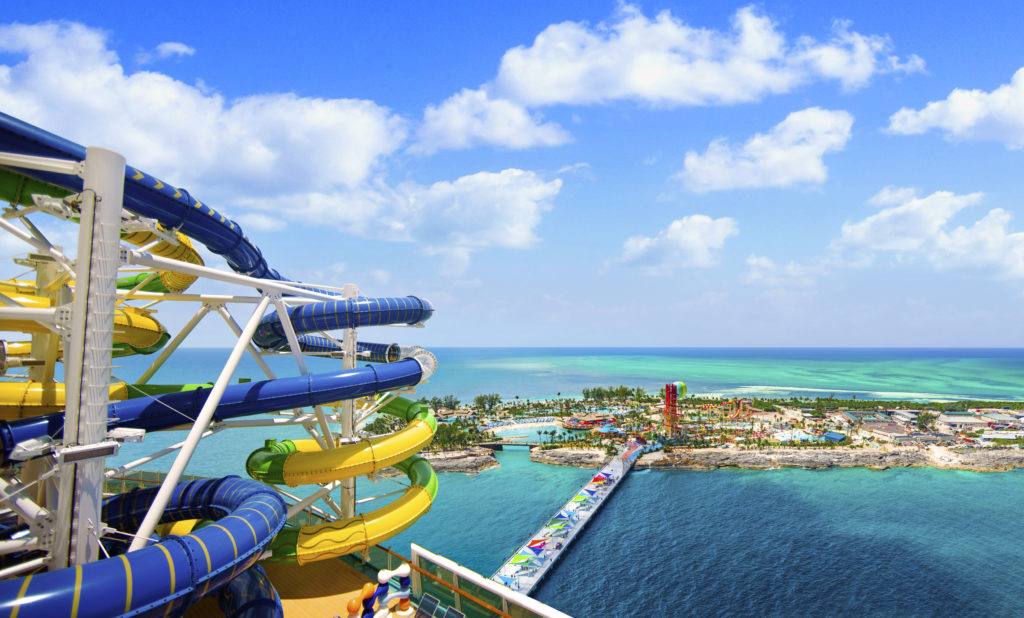 These itineraries will also sail with vaccinated crew and will only be available to adults who are fully vaccinated against COVID-19. Though, those under the age of 18 will still be allowed onboard the ship with negative test results.
In addition, vacationers must meet the travel requirements of the Bahamas. This may include receiving a negative PCR test result before their arrival, testing upon arrival into the country, and filling out appropriate entry forms. These requirements are subject to change.
"We are excited to get back to delivering memorable vacations in the Caribbean, gradually and safely. The vaccines are clearly a game changer for all of us, and with the number of vaccinations and their impact growing rapidly, we believe starting with cruises for vaccinated adult guests and crew is the right choice. As we move forward, we expect this requirement and other measures will inevitably evolve over time," said Michael Bayley, president and CEO, Royal Caribbean International.
American Queen Steamboat Company
In February, two small U.S. based cruise lines also indicated that they would require a vaccine for all guests and crew. American Queen Steamboat Company and Victory Cruise Lines both updated their health and safety protocols to reflect the requirement for a COVID vaccine.
This will apply to all guests and crew for sailings beginning on July 1, 2021. This requirement is in addition to the already announced pre-boarding safety measures which include a health questionnaire and COVID-19 test.
In addition to these measures, the cruise lines will employ increased sanitation throughout the ship, temperature checks, and social distancing. The ships will also have reduced guest capacity and fresh air ventilation systems with added UV-C light. And yes, guests still need to wear face masks until the CDC recommends otherwise.
Crystal Cruises
Further, Crystal Cruises announced just this past week that it would begin offering cruises from the Bahamas this summer. These Bahamas Escapes will sail 7-day roundtrip itineraries from either Nassau or Bimini on the brand's flagship vessel, Crystal Serenity.
Crystal Serenity will be the first ship to homeport in The Bahamas; it will also be the first ocean ship to sail from the Americas since the voluntary suspension last year.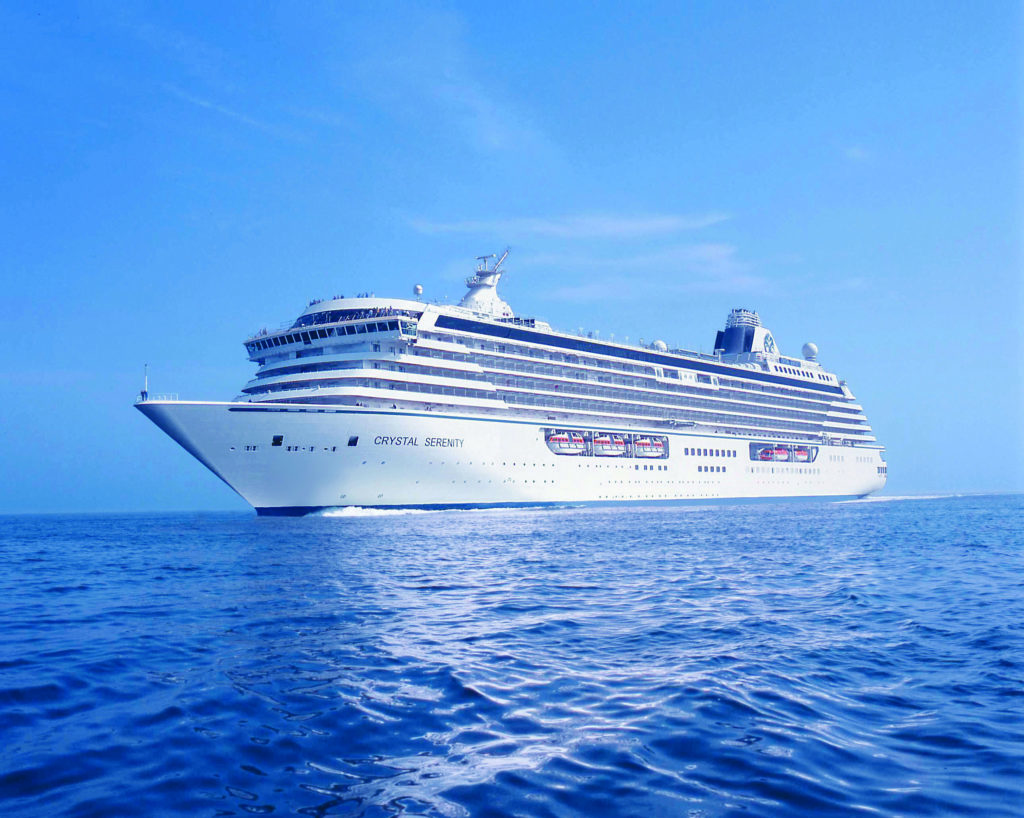 The ship will have enhanced health and safety measures in place including sailing with reduced capacity. This will provide guests a passenger space ratio that is twice that of contemporary cruise lines.
Guests sailing on Crystal Cruises must have full immunization from a COVID vaccine at least 14 days prior to boarding any ship.
This new requirement is in addition to the comprehensive Crystal Clean+ 4.0 measures already in place. These measures include negative COVID-19 tests for both guests and crew, reduced capacity, social distancing, "nimble" mask policy, and health screening questionnaires.
UK Getaways This Summer
P&O Cruises recently announced that it will offer a series of summer UK getaways on Britannia and its new ship, Iona. These summer cruises will depart from Southampton between June and September, sailing around the UK coast.
These sailings will be for UK residents only. Further, all guests will need to be vaccinated for COVID-19. Guests will need to show proof of vaccination and the dates given at the terminal prior to boarding. While there is no age restriction on this series of UK coastal cruises, all guests must meet the vaccination policy.
All other P&O Cruises sailings currently on sale do not require guests to be vaccinated at this time.
Princess Cruises also revealed details of UK sailings this summer. Princess Cruises UK Summer Seacations will include sailings on Regal Princess and Sky Princess. These cruises are scheduled to sail from Southampton around the UK coast from late summer, including scenic voyages and itineraries with ports of call.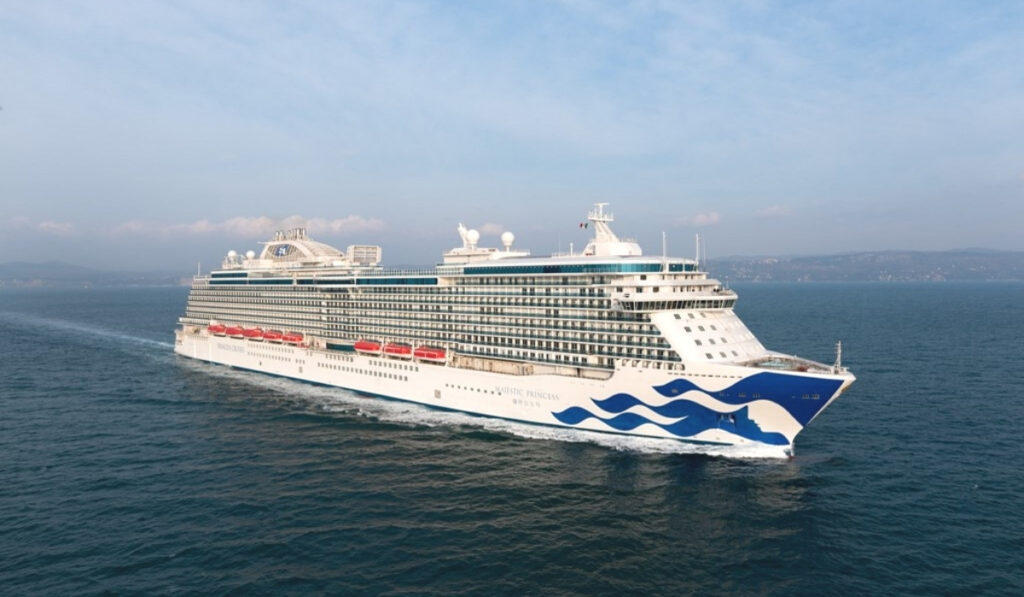 These sailings on Regal Princess and Sky Princess will be for UK residents who are COVID-19 vaccinated only. All guests and crew will be required to follow enhanced health and safety measures as well. These protocols include enhanced sanitation measures, appropriate social distancing, and the wearing of masks in certain areas of the ship. Travel insurance will also be mandatory for all guests.
In somewhat surprising news though, MSC Cruises also announced summer UK sailings that will NOT require vaccination.
Saga Cruises
Close to two months ago, the U.K. cruise line, Saga Cruises, was the first to announce that it would require a vaccine. Now, all guests must have received both doses of the vaccine at least 14 days before sailing. This requirement is in addition to the already established return to service plan.
Among these additional health and safety protocols are COVID-19 testing before boarding the vessel. The cruise line will also sail at reduced capacity while requiring facial coverings in internal venues.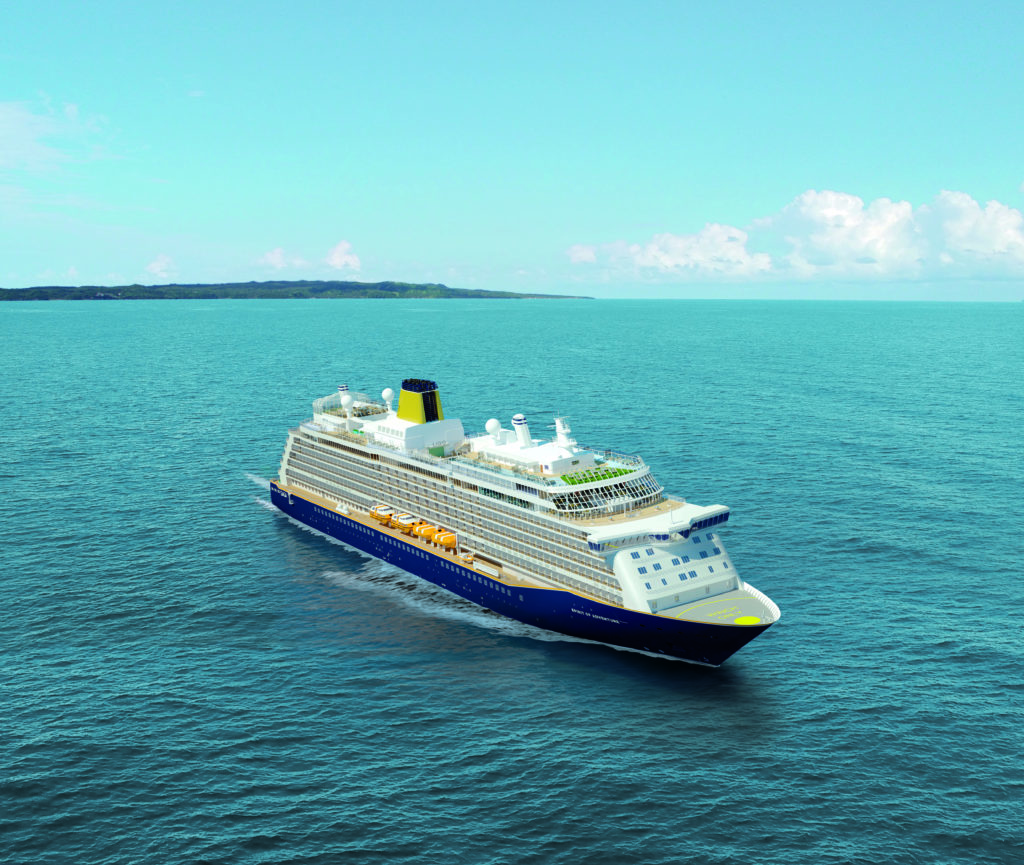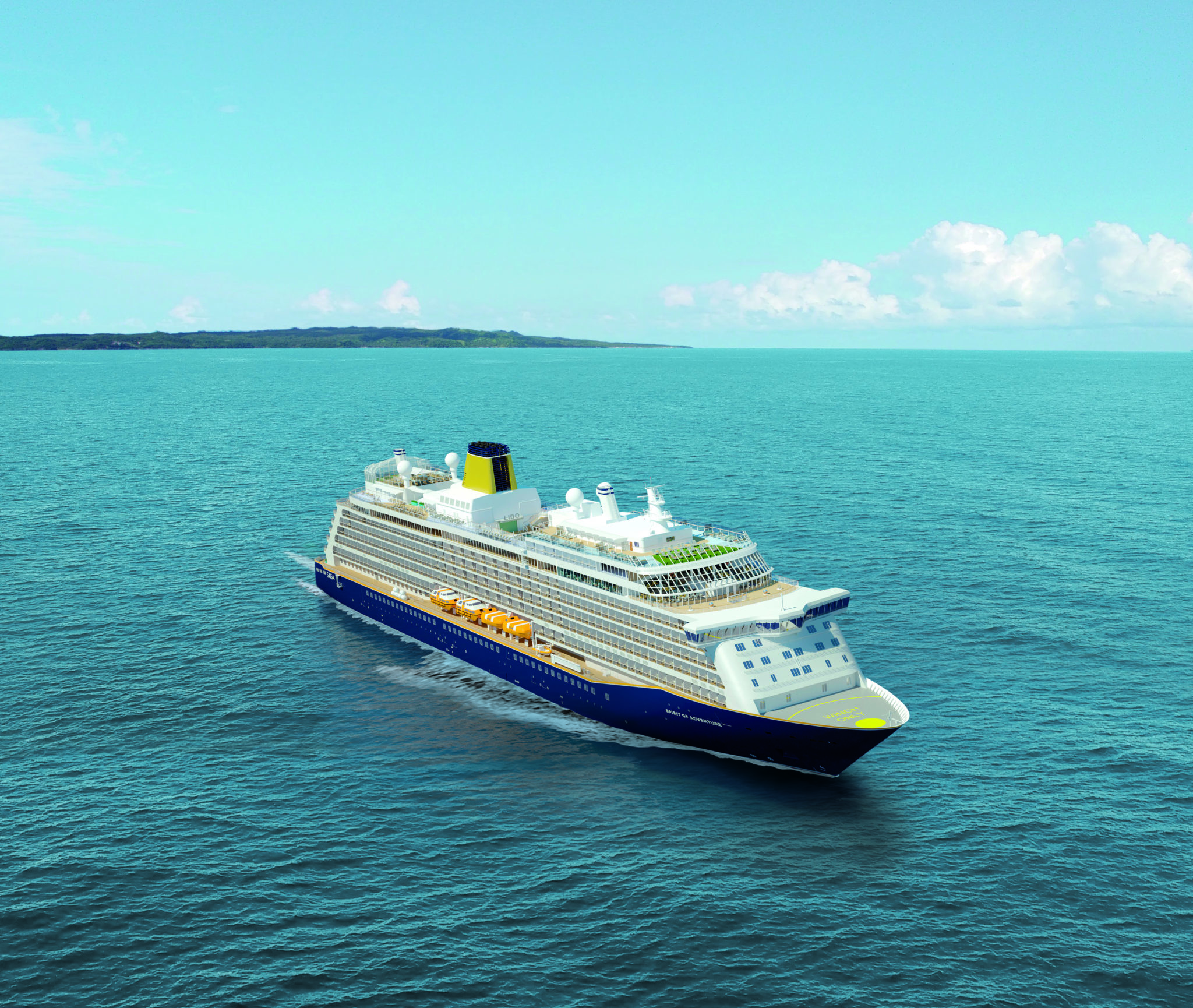 Unfortunately, travelers will not be allowed to cruise with the brand if they are exempt from receiving the vaccine or choose not to get the vaccine.
Related Post: Why You Should Book a 2022 Cruise Now!
Royal Caribbean's Odyssey of the Seas
In another ship specific requirement, Royal Caribbean recently announced that Odyssey of the Seas would be the first fully vaccinated cruise.
The brand new Odyssey of the Seas will not sail her planned European itineraries this summer. Instead, the ship will sail from the new homeport of Haifa, Israel. This ship will offer Israeli passengers a variety of 3 to 7-night cruises to Greece and Cyprus.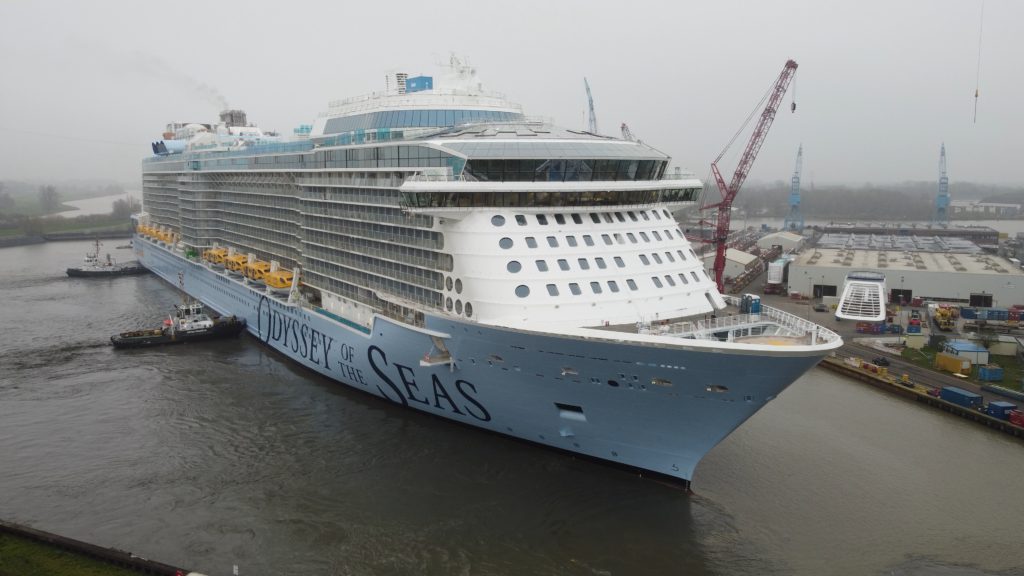 In conjunction with Israel's health and tourism authorities, both crew and guests above the age of 16 will need a COVID vaccine. 
What If Cruise Lines Require a COVID Vaccine?
The initial cruise lines that announced COVID vaccine requirements cater to a mostly adult population. So, it had many of us wondering how larger cruise brands that cater to families could handle this requirement. Well, Royal Caribbean Group appears to have answered that question for us. At least for its initial summer sailings on Adventure of the Seas and Celebrity Millennium, guests over 18 years of age will need a vaccination; children will need a negative test result within 72 hours of embarkation.
Of note, Virgin Voyages is the ONLY cruise line to require a vaccine on U.S. sailings at this time. Though, we suspect the other brands to follow once a return to cruising from the United States is announced.
These new requirements also raise the question of how this will be tracked. Right now, there is no international or standardized system in place to verify vaccination. Though, there is talk about trying to design a universal "passport" to ensure individuals do not try to falsify documentation.
There is also the possibility that a vaccine requirement to cruise might be more related to the itinerary or destination as opposed to the cruise line as a whole. A vaccine could be a requirement for international travelers to certain countries.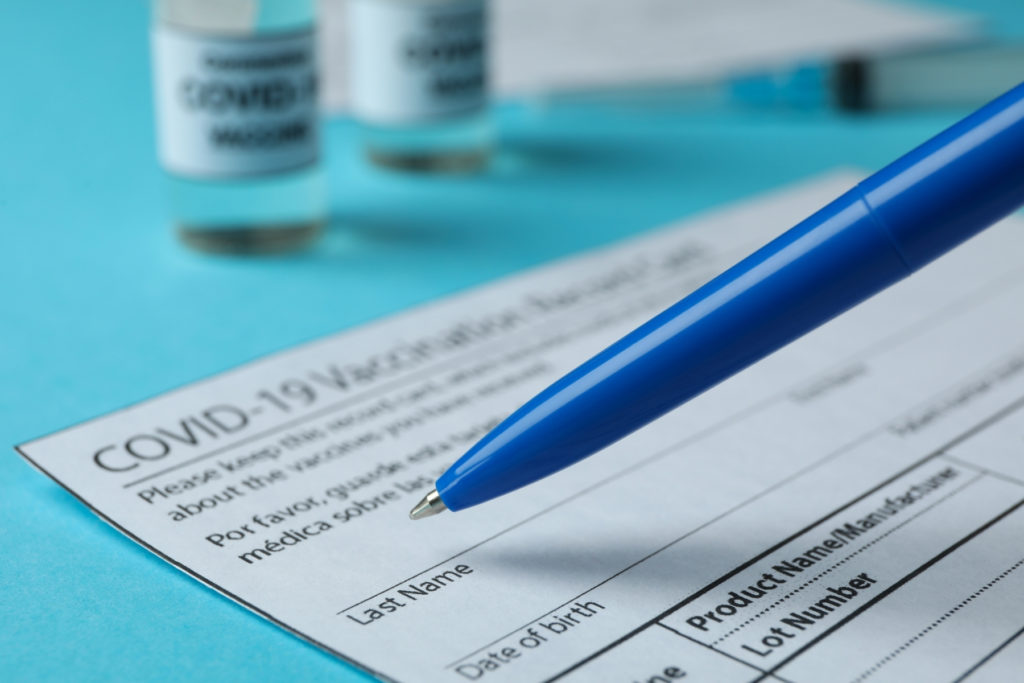 Another consideration is could those who have been vaccinated have less restrictions. The CDC has recently updated its guidance for fully vaccinated individuals. Presently, fully vaccinated individuals can visit with other fully vaccinated people indoors without wearing masks or physical distancing. These new guidelines apply only to small group situations.
The CDC continues to recommend that fully vaccinated individuals continue to take precautions in public settings for the time being and has not updated its travel guidance for the vaccinated population. Thus, physical distancing and masks will still be required on cruise ships for the time being even if vaccines are required.
However, certain states have started to relax travel policies for vaccinated individuals allowing them to opt out of testing if required (like our home state of Massachusetts). There is also talk that Hawaii could soon allow vaccinated U.S. citizens to bypass travel restrictions.
Further, Belize is the first Caribbean nation to allow vaccinated individuals to bypass testing requirements. It remains to be seen if places like the Bahamas and St. Maarten will follow suit. Still, all passengers entering the United States by international air must present a negative COVID test (or documentation of recovery from COVID) before boarding their return flight home.
Comments
Do you think major cruise lines will require a COVID vaccine to cruise from the United States? What policies do you think the cruise lines should implement to resume cruising in the United States. Drop us an anchor below to share your thoughts on vaccine requirements to cruise.