Tortola is the largest and most populated of the British Virgin Islands. If visiting the BVIs, your cruise ship will likely dock in Roadtown, the capital of Tortola. This mountainous island, formed by volcanic activity, offers many amazing sights of its own. However, it is also a starting point for trips out to neighboring BVIs including Virgin Gorda, Jost Van Dyke, and Norman Island. If your next cruise is visiting Tortola, be sure to check out our Best Things to Do in Tortola on a Cruise.
Related Post: Caribbean Cruise Planning Guide
Best Things to Do in Tortola on a Cruise
Visit Jost Van Dyke
Jost Van Dyke, the smallest of the four main British Virgin Islands, is a popular day trip from Tortola. It lies only 5 miles in the northwest direction. An approximately 30 minute ferry ride from Tortola (West End) as well as private tours are available to shuttle tourists to this island paradise. If you are looking for beautiful beaches, then a visit to Jost Van Dyke should be on the top of your list.
The ferry will drop you off in Great Harbor which is a 5 minute walk to the lively Foxy's Bar. This island bar is well-known for its live music and beach parties.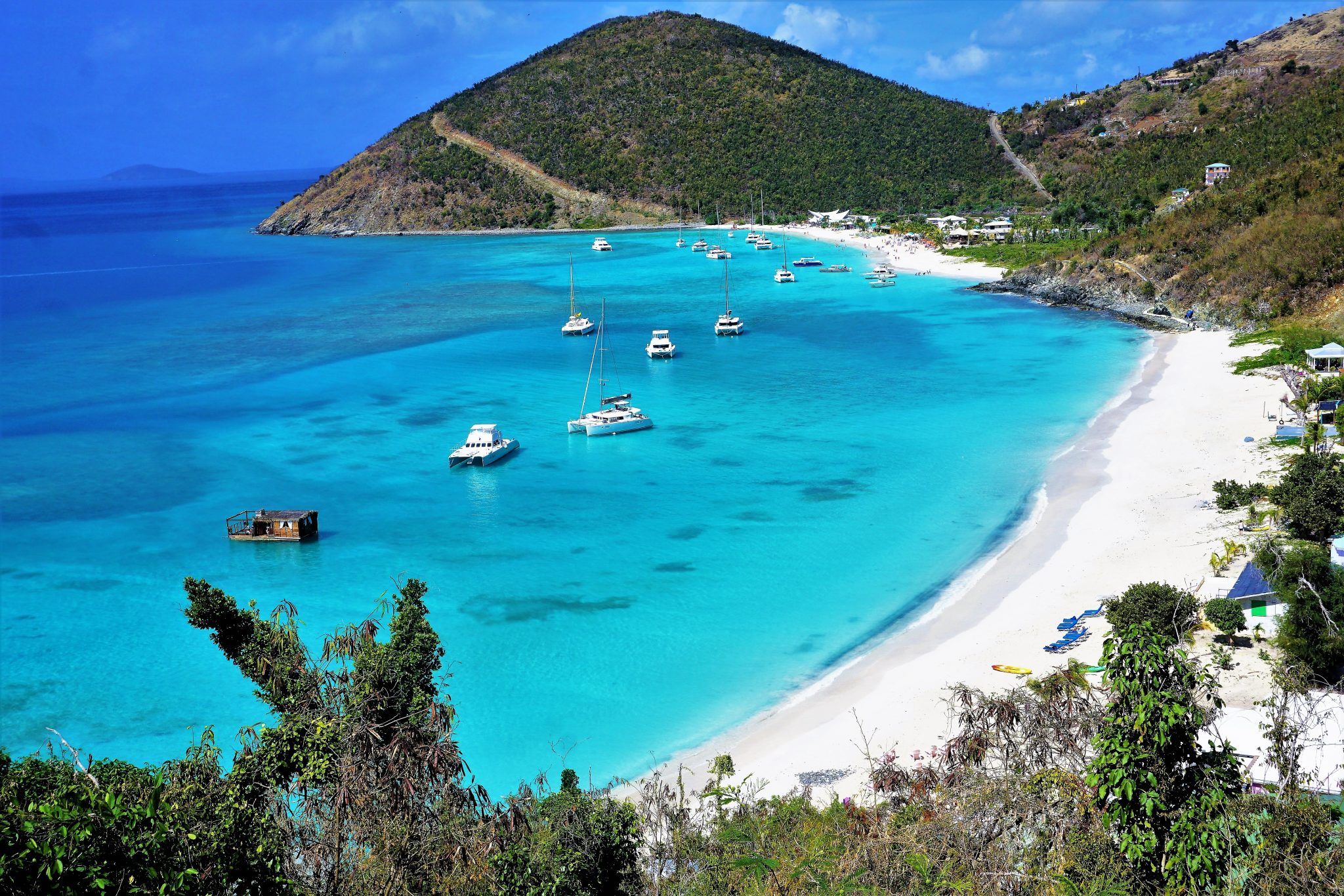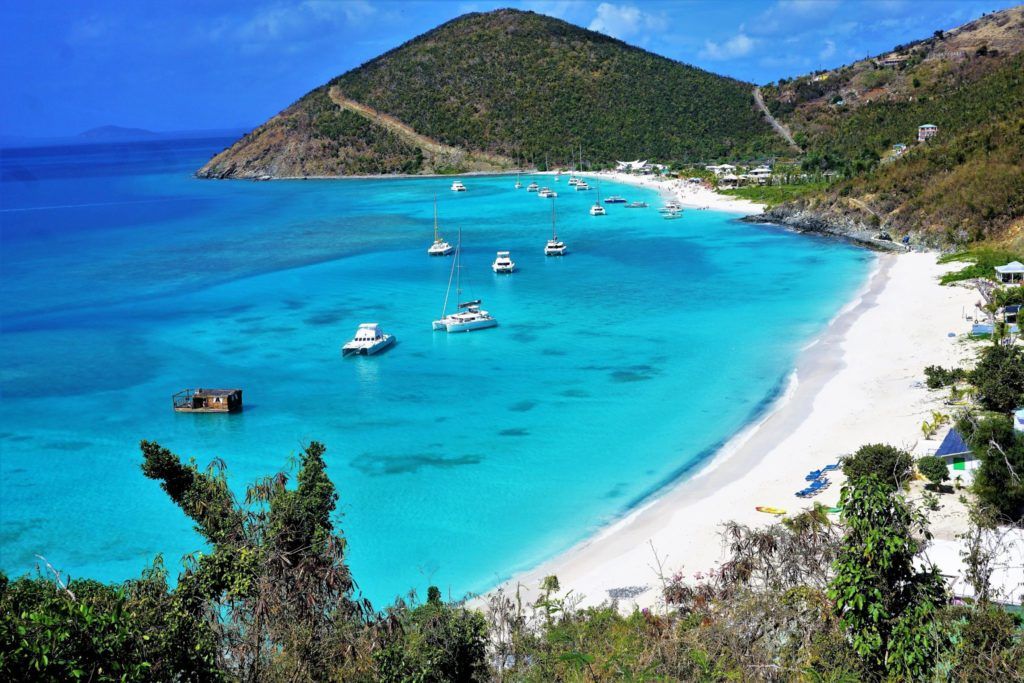 If you want to relax on one of the top 25 beaches in the world, you should head to White Bay. While it is walkable from the ferry terminal, it is very hilly terrain, so we suggest grabbing a taxi. Some cruise sponsored shore excursions will even bring you directly here via catamaran.
At White Bay Beach, you will find soft white sand, turquoise waters, and the famous Soggy Dollar Bar. This bar is known as being the birthplace of the potent cocktail the "painkiller".
After spending the day in Jost Van Dyke, you may never want to leave!
Explore the Baths at Virgin Gorda
Most cruisers will agree that a visit to Tortola would not be complete without exploring the Baths at Virgin Gorda. Travel to Virgin Gorda can be done via an organized shore excursion or on your own by simply taking the approximately 30 minute ferry ride to Spanishtown.
The ferry is about a 10 minute walk to the left from the cruise pier in Roadtown, (Speedy's and Smith's) and offers trips over to Virgin Gorda every couple hours. Once in Spanishtown, taxis are available for a short ride to the Baths. If going on your own, do be sure to coordinate the time of the return ferry trip so you don't miss the cruise ship!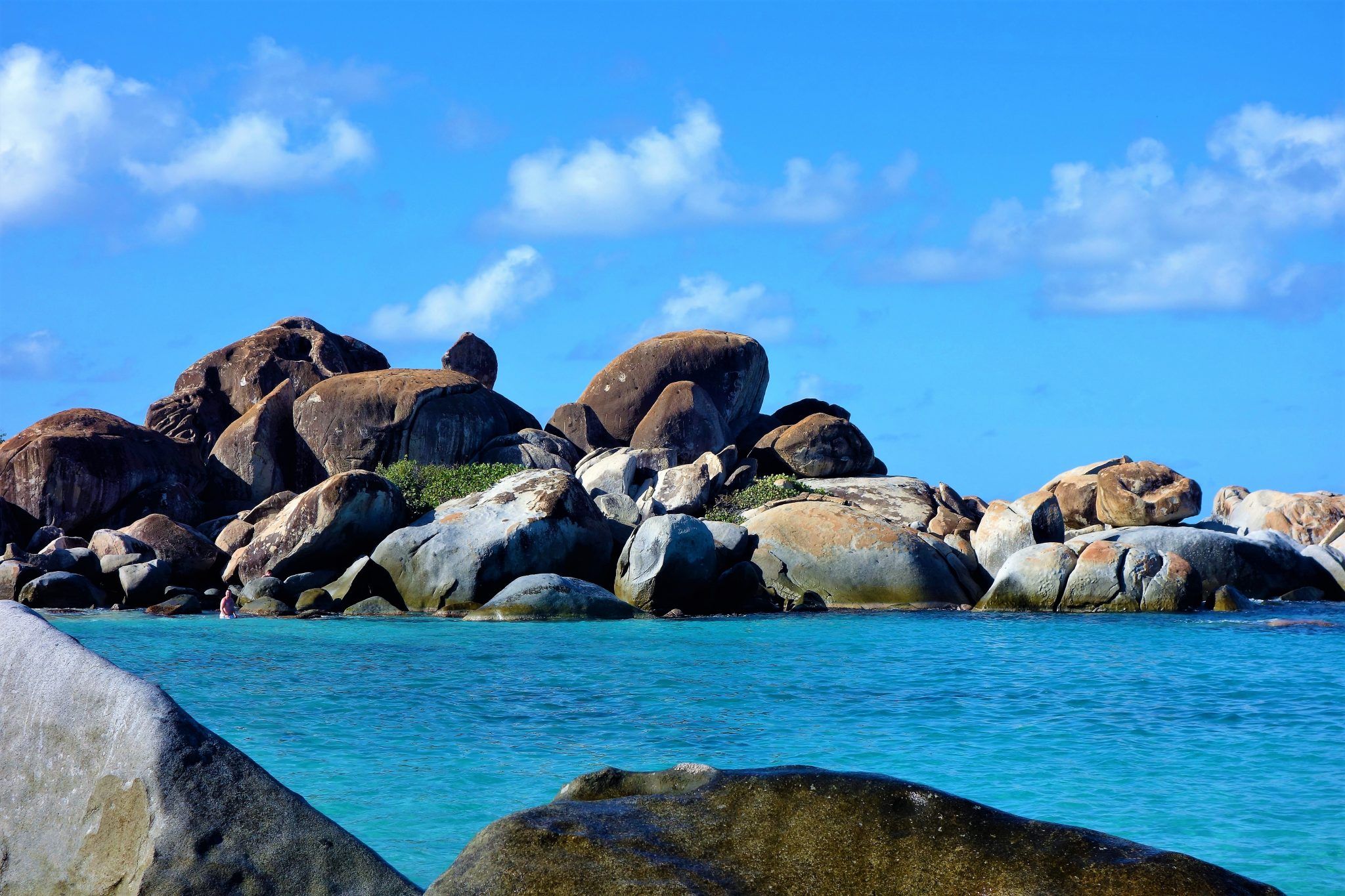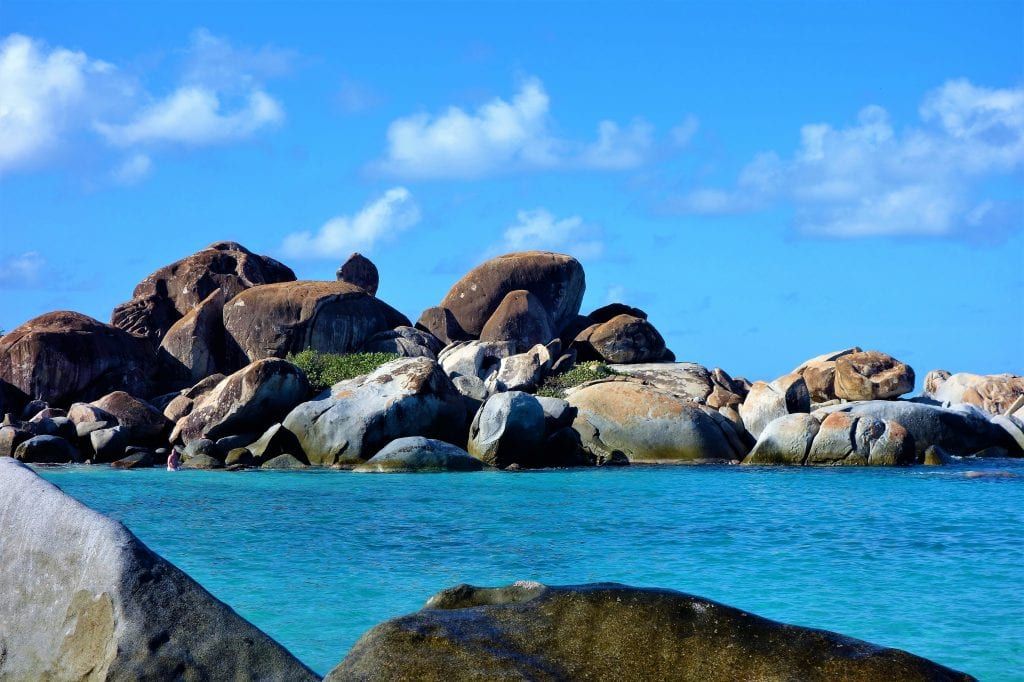 The Baths is a natural collection of giant granite boulders, sandy beaches, and sheltered sea pools and grottos formed over time from volcanic rock. The Devil's Bay Trail guides visitors through the boulders to Devil's Bay, where you can enjoy some snorkeling or just relax on the beautiful beach. Water shoes are encouraged for this walk. The Baths offer lockers, refreshments, and the Top of the Baths restaurant with amazing panoramic views.
Explore the Natural Beauty of the Island
If you want to get back to nature, then head over to Sage Mountain National Park. Named for its highest point, Sage Mountain measuring in at 1716 ft, this national park was the first established in the British Virgin Islands in 1964 to preserve the remaining forest.
This park has 12 trials forming a circular route through the forest and is mostly an easy hike, offering breathtaking views of neighboring BVIs and plenty of flora and fauna to admire including mahogany trees, elephant ear vines, and tropical birds. At the entrance of the park, there is also the Mountain View Restaurant to refuel after a long day of outdoor activity.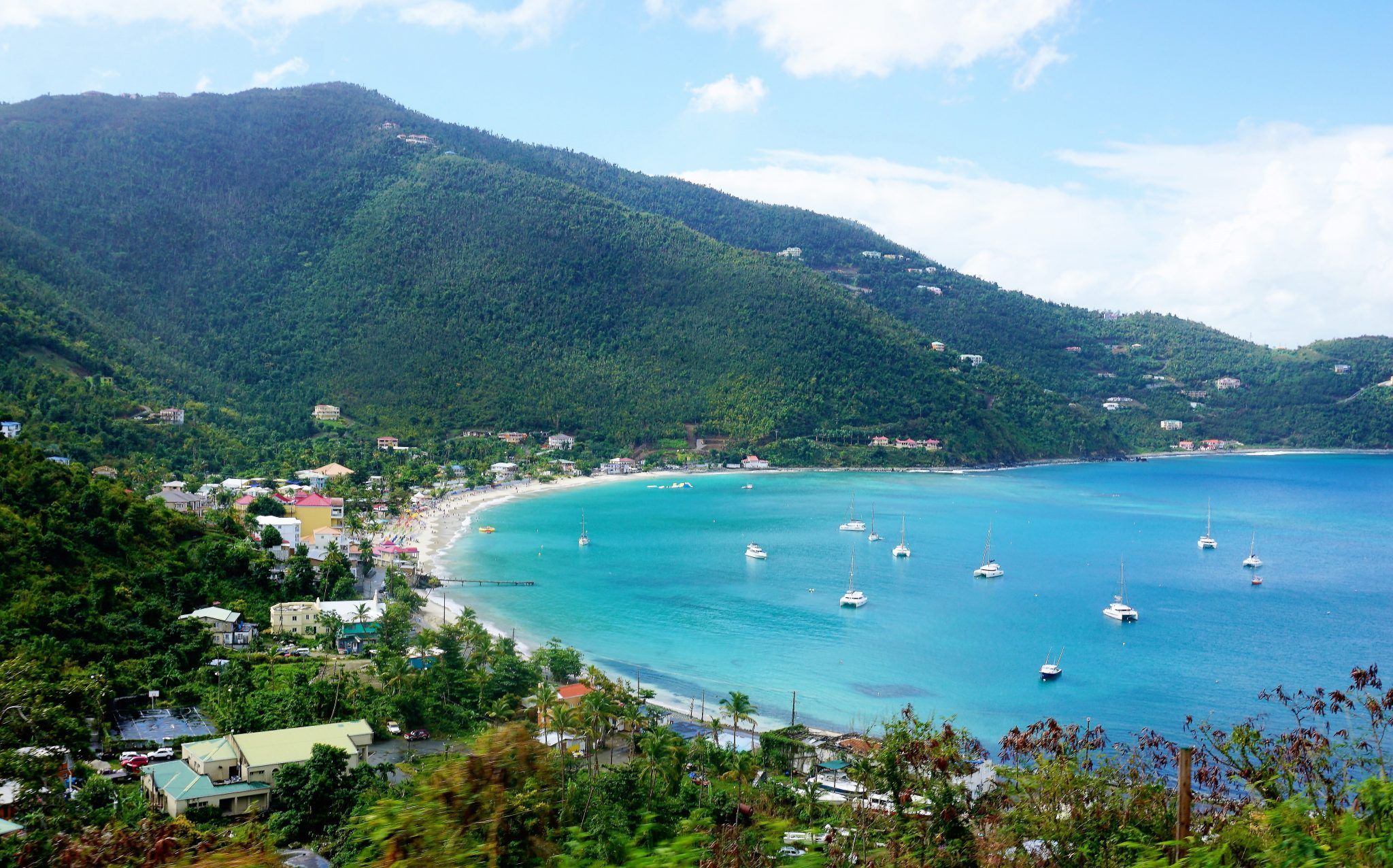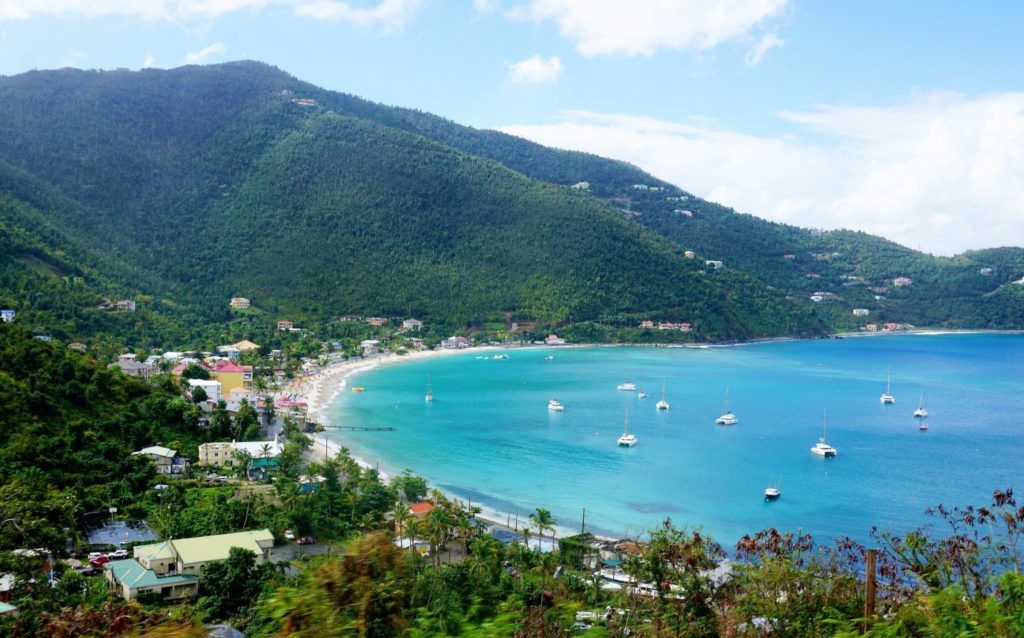 If you'd prefer a more adventurous bird's eye view of Tortola and the other neighboring islands, then perhaps you should book a zipline tour. The Original Virgin Canopy Tour is located a short ride outside of Roadtown at the top of Johnsons Ghut. Here, you will have amazing views as you soar over the rainforest canopy.
Related Post: Caribbean Cruise Packing List
Make it a Beach Day
No visit to a Caribbean island should be complete until spending some time relaxing on the beach. Cane Garden Bay and Brewers Bay are the two most recommended beaches on Tortola.
Cane Garden Bay, on the north side of Tortola, is the busiest beach strip on the island. It offers plenty of sand, sun, and generally calm waters at no cost. There are plenty of amenities at Cane Garden Bay including several beach bars and restaurants, chair rentals (at Myett's, among others), and water sport rentals sure to please cruisers of all ages.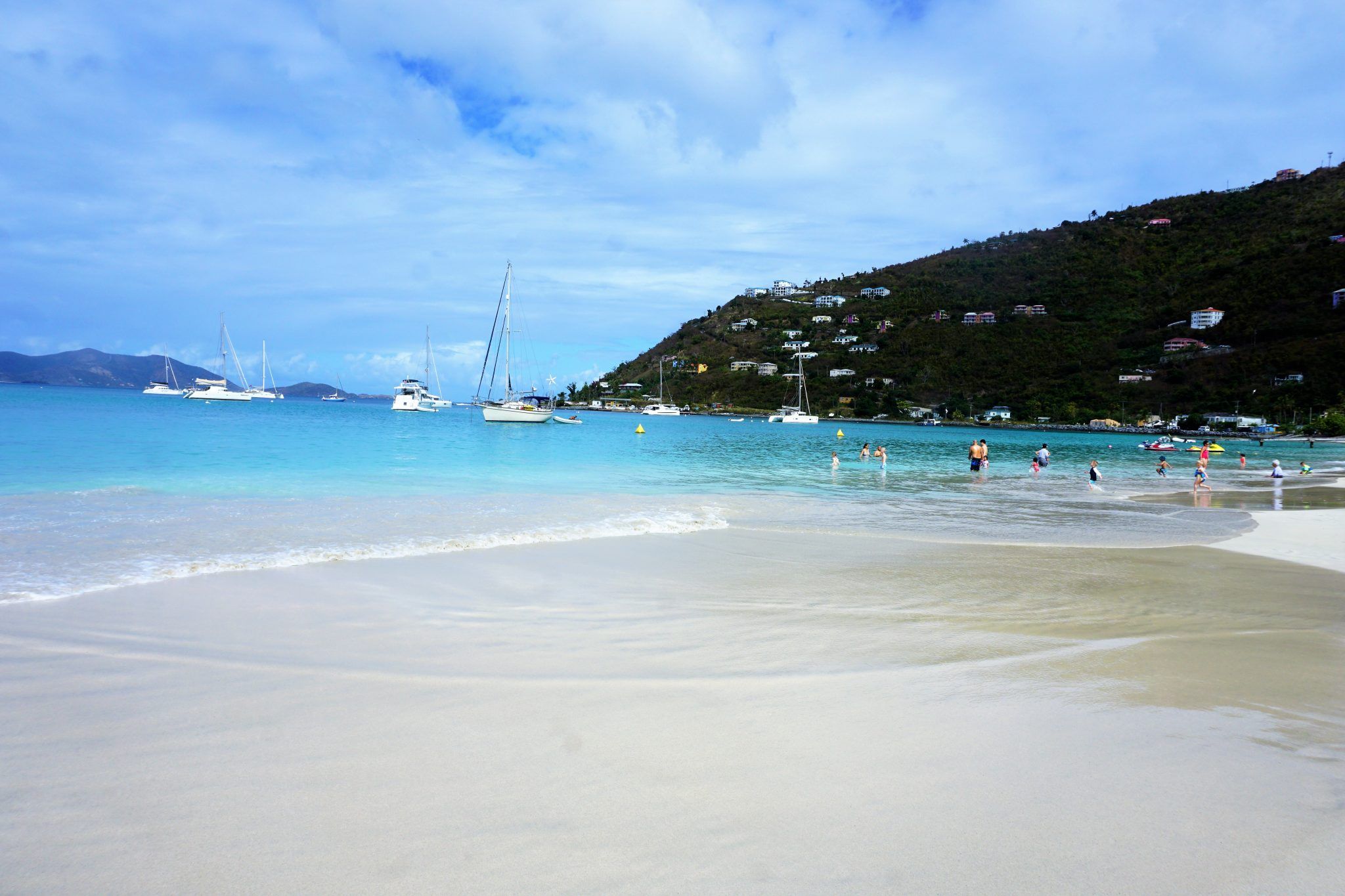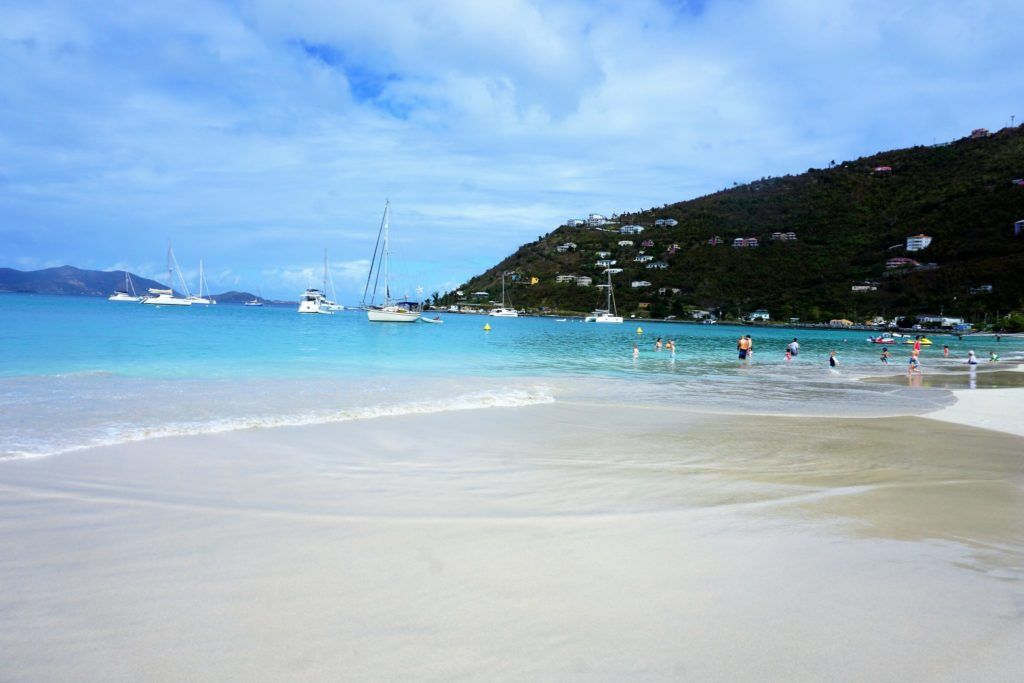 If you are looking for a quieter scene, Brewers Bay is just north of Cane Garden Bay. It too offers a great sandy beach, Nicole's beach bar where chair rentals are available, and great snorkeling.
If you head west on the island, Long Bay Beach is another popular cruiser destination as is Smuggler's Cove. Smuggler's Cove offers another great snorkeling location on Tortola and a nice spot to relax without all the crowds. It is a bit more off the beaten path though, consisting of some unpaved and bumpy roads.
If you'd prefer to get a bit more adventurous, you can book a snorkeling tour to the uninhabited Norman Island. Here, you can explore the caves and maybe even do some treasure hunting.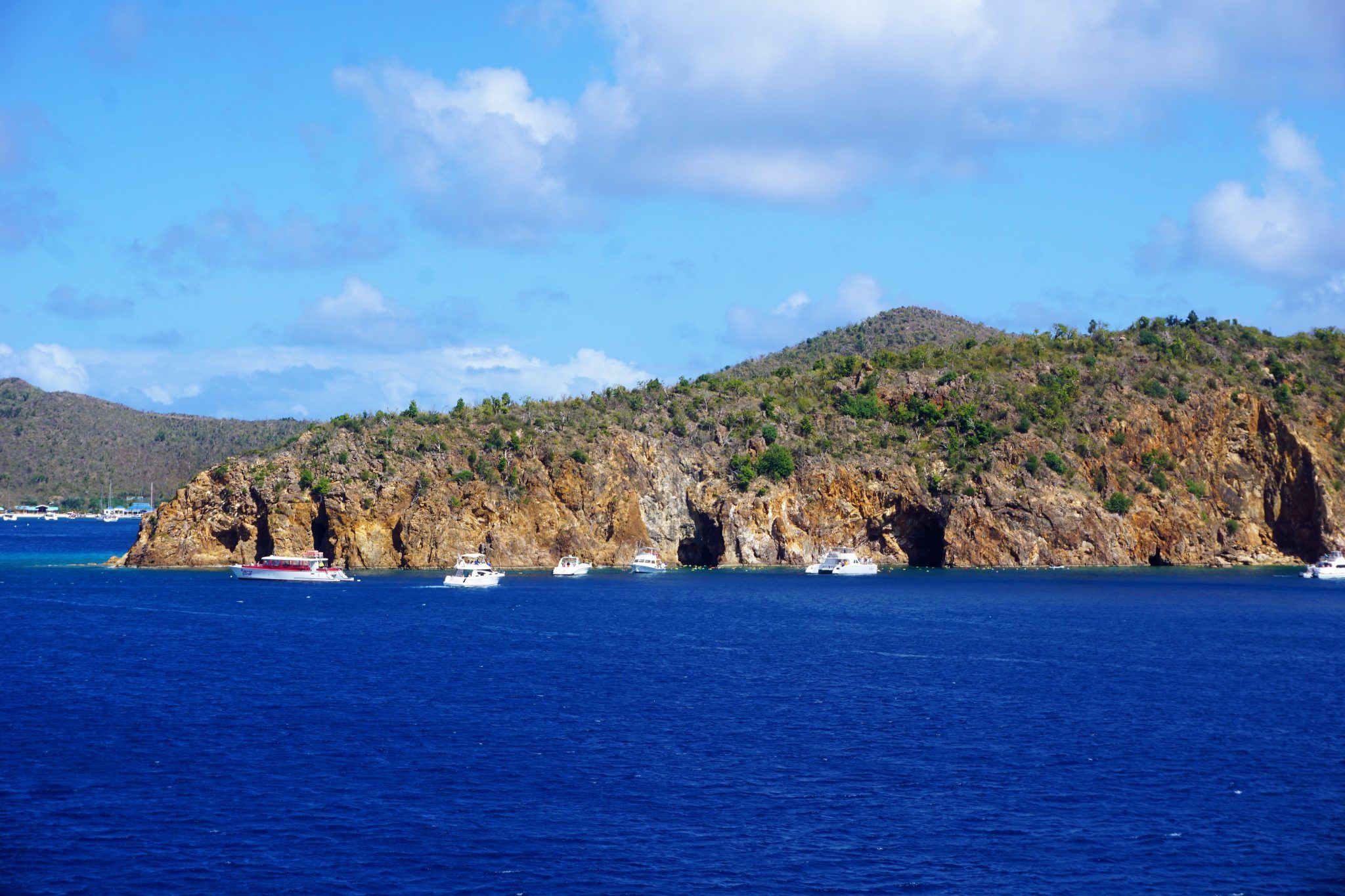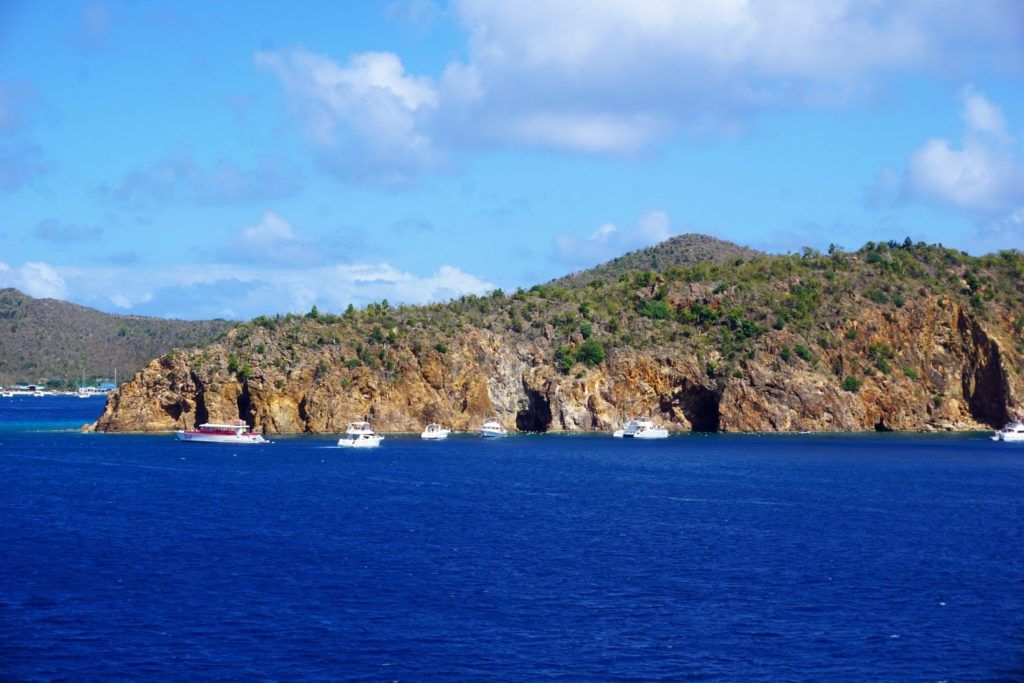 Take an Island Tour
Taking a scenic drive through Tortola to marvel at the island's lush landscape and beautiful coastline rounds out our list of the Best Things to Do in Tortola on a Cruise. As you journey through Roadtown, along Ridge Road which is the "central spine" of the island or along the coast on Sir Francis Drakes Highway, there are scenic stops and photo opportunities with panoramic vistas of neighboring islands.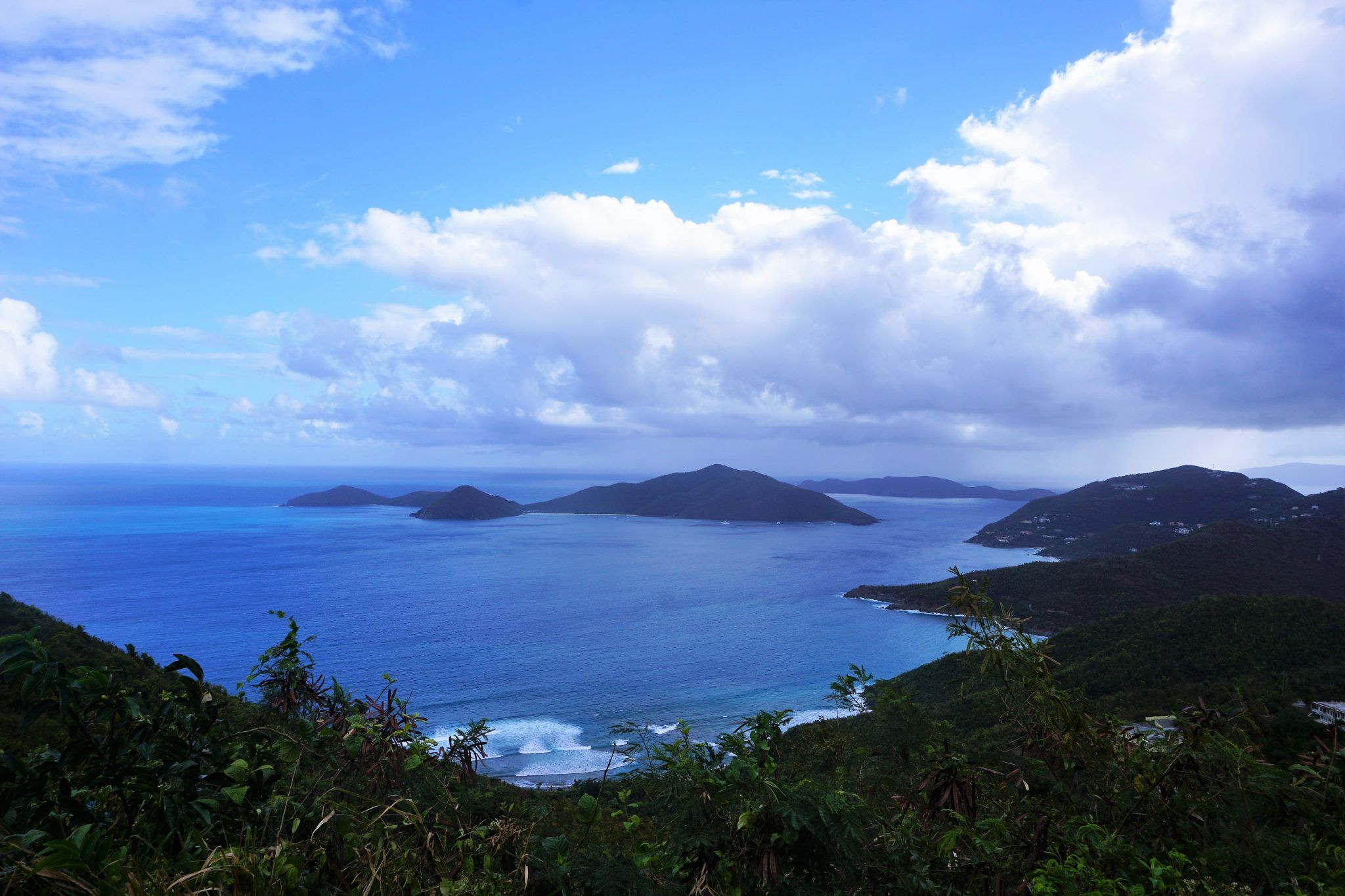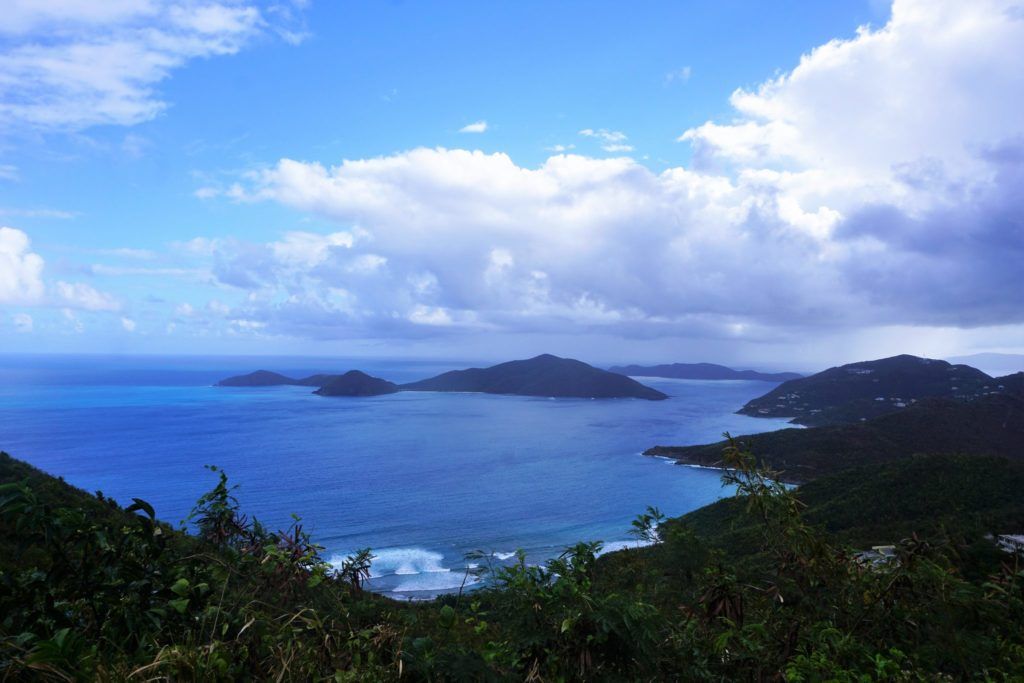 Skyworld is a restaurant that sits above Roadtown high up in the hills (off Ridge Road). It has an observation deck that offers panoramic views of Tortola and other neighboring islands. Whether you stop in for a bite to eat or just to enjoy the view, it is definitely worth a visit during your island tour.
The Callwood Distillery, located near Cane Garden Bay, is the world's longest continuously running distillery. You can enjoy a tour of the facilities and sample the different types of rum distilled onsite for a nominal fee.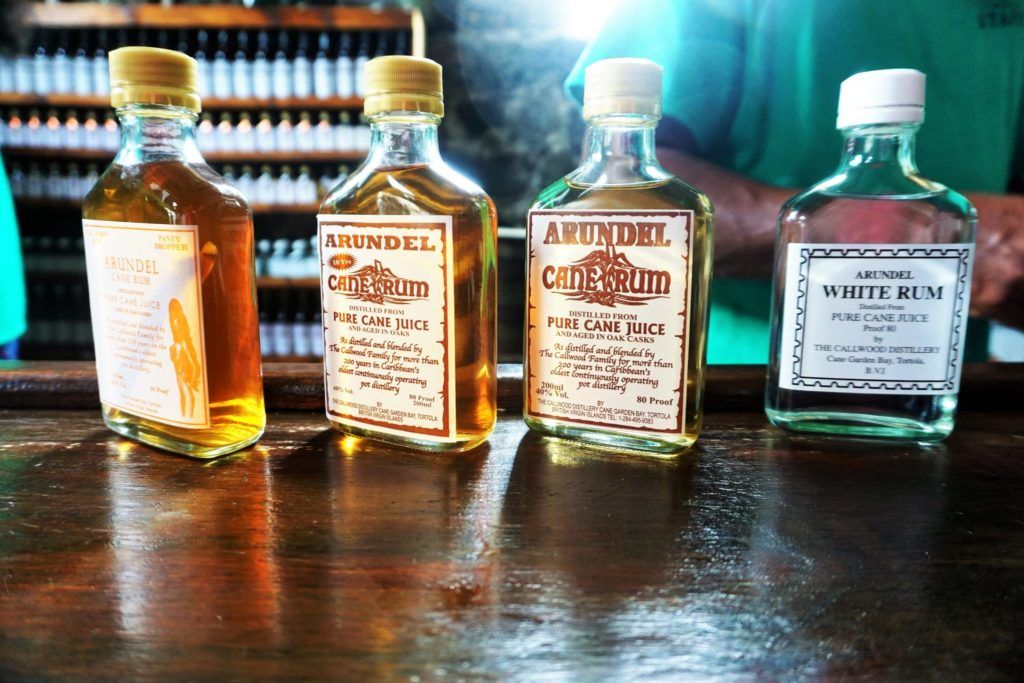 Soper's Hole on the west end of Tortola used to be a great stop for some leisurely shopping, food, and drink; however, it was destroyed by the hurricanes and is still in the process of rebuilding.
Related Post: Top Caribbean Cruise Tips
Comments
Have you visited the British Virgin Island of Tortola? Are we missing any tours or excursions on our list? Drop us an anchor below to tell us your Best Things to Do in Tortola on a Cruise.