Virgin Voyages to Offer Summer Soirée Series off the English Coast This Summer
Just yesterday, Virgin Voyages further postponed sailings on Scarlet Lady. The cruise line cancelled all voyages from July 4th through September 17th, 2021 on this brand new ship. Instead, the company announced today that Virgin Voyages will offer a Summer Soirée Series off the English coast this summer.
"It's been a long year, and we've all been itching to get out of the house and out to sea; wind blowing in our hair, sun on our faces, and evenings filled with orange and indigo sunsets as far as the eye can see. You deserve it, so we're making it happen — but only for a very limited time later this summer."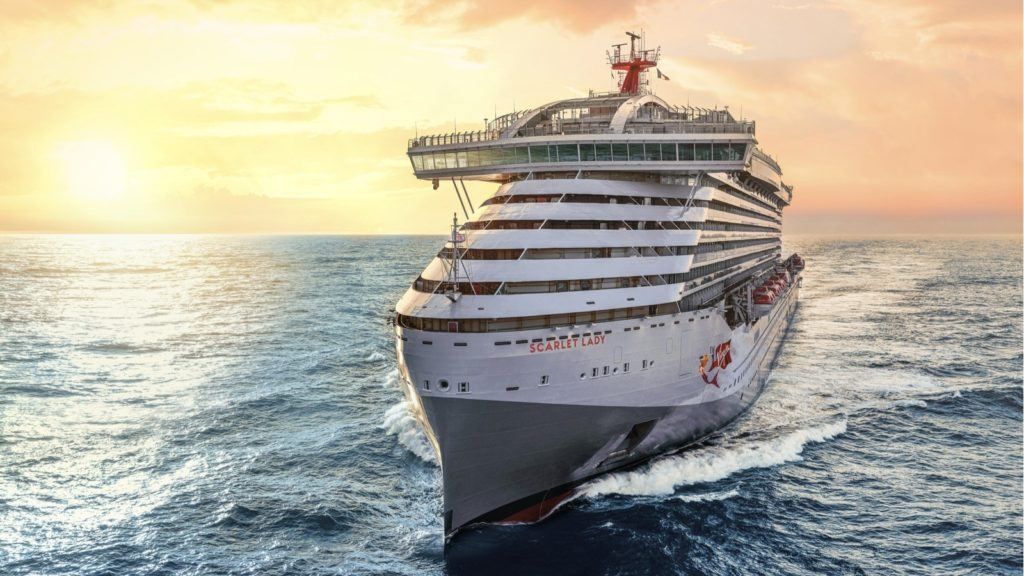 Scarlet Lady will offer a series of sailings for only three weeks this August from the UK. These six short cruises will be the "staycation-at-sea you've dreamed about all year". The itineraries include a four-night Summer WeekDaze voyage and a three-night Long Weekender voyage sailing from Portsmouth, England.
These sailings will incorporate all the health and safety protocols included in the brand's Voyage Well initiative in addition to a COVID vaccine requirement. These cruises will also only be available to sailors from England, Scotland, Wales, and Northern Ireland. Virgin Voyages indicates that additional testing and protocols will be confirmed closer to sailing based on the most up to date recommendations from the UK government.
"We're so unbelievably excited to give you a taste of what it's like to Set Sail the Virgin Way in an elevated yet relaxed adults-only experience at sea. After a year filled with adversity and stillness, it's time to reward yourselves with outstretched horizons and unrivaled experiences — making a years worth of unused luggage in memories along the way."
We have to admit that we are a bit jealous of our UK friends. This summer, they will get to enjoy quite a few new ships from various brands, now including Scarlet Lady. We are very excited to check out Scarlet Lady when she FINALLY makes her debut in the United States (hopefully) this Fall.
Comments
Are you excited to hear that Virgin Voyages will offer a Summer Soirée Series in the UK this summer? Will any of our UK community be booking a summer sailing on Scarlet Lady? Drop us an anchor below to share your cruise plans for 2021.
Stay up to date with the latest cruise news and travel updates!