Odds are that you are planning a cruise vacation to explore new and exciting destinations. Cruises offer the ability to visit multiple ports of call during one trip. When going ashore, you will have to decide if you want to book cruise shore excursions, explore on your own, or book tours with local vendors.
While there are benefits to each, there are many advantages to booking shore excursions through the cruise line. In this post, we discuss the pros and cons of booking cruise shore excursions with the cruise line to help you decide the best option for you.
What are cruise shore excursions?
If you are new to cruising, you may not know the lingo. So, what exactly is a cruise shore excursion? The term "shore excursion" can refer to any number of different activities at each port of call. Shore excursions are organized tours that take place off of the ship during the hours you are docked at the port. The options can range from walking tours, to historic and cultural experiences, to adventure activities like zip lines or ATVs, to foodie tours and more.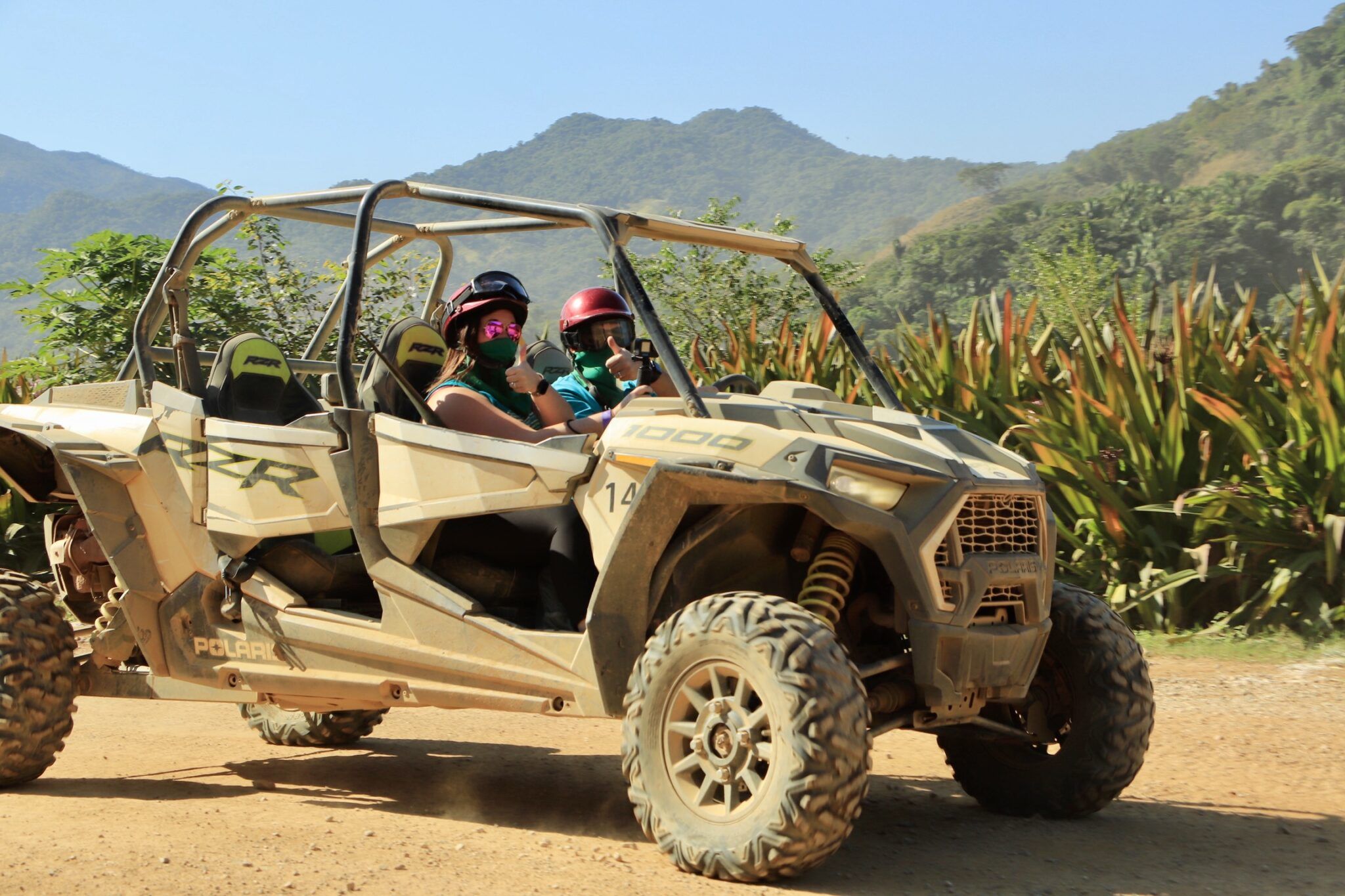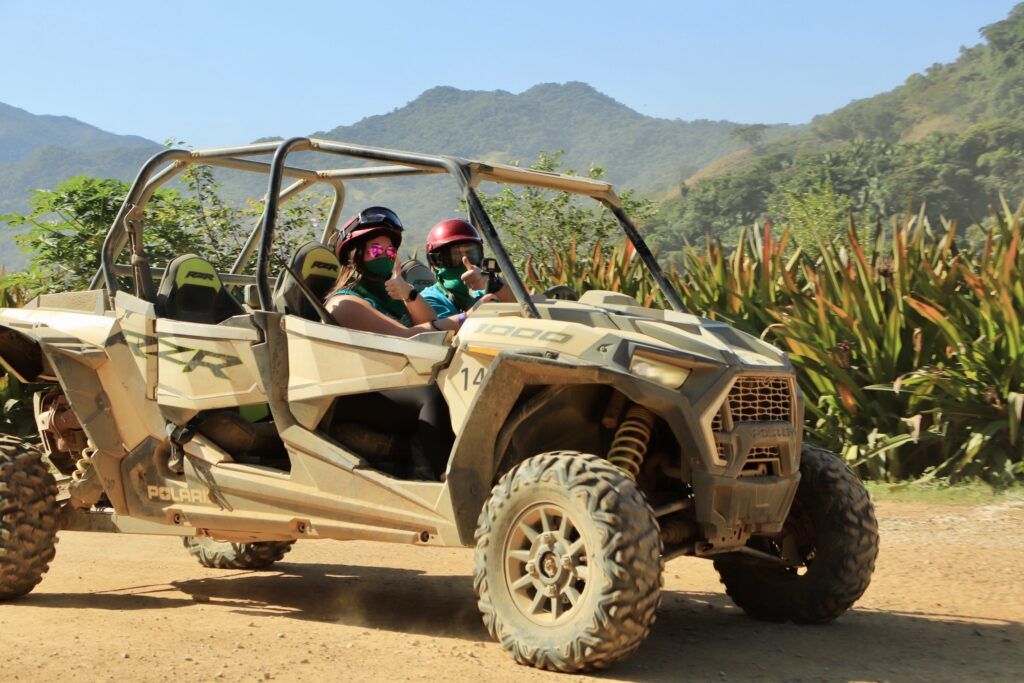 Unless you are sailing on a luxury cruise line, shore excursions are not part of your cruise fare. You will have to pay extra for these tours. So, we always recommend reserving a portion of your travel budget for cruise shore excursions.
EXCLUSIVE SAVINGS: Get the Best Cruise Deals Now!
Pros of Booking Cruise Shore Excursions with the Cruise Line
Shore excursions can be booked directly with the cruise line; however, cruisers can book with local providers as well. Further, in most ports of call, you don't need an organized tour to leave the ship. You can simply walk around and explore on your own as well.
However, there are many pros to booking cruise shore excursions with the cruise line especially if you are a first time cruiser.
Convenience
One of the biggest advantages of booking shore excursions with the cruise line is convenience. With the cruise line, you'll have access to a wide range of shore excursion options. They will be tailored to your itinerary and the amount of time that you are in port. You won't have to worry about researching and booking activities on your own, which can be time-consuming and overwhelming. This is especially true if you're not familiar with the destination.
Booking through the cruise line also means that all of the logistics will be taken care of for you. You won't have to worry about transportation to and from the port, meeting up with a local tour provider, buying tickets to individual attractions, or currency conversions. Everything will be planned and organized for you. So, all you have to do is show up and enjoy the experience.
Further, the cruise line will arrange for English-speaking tour guides so there are no language barriers.
For many, this peace of mind is the primary reason that they book excursions directly with the cruise line.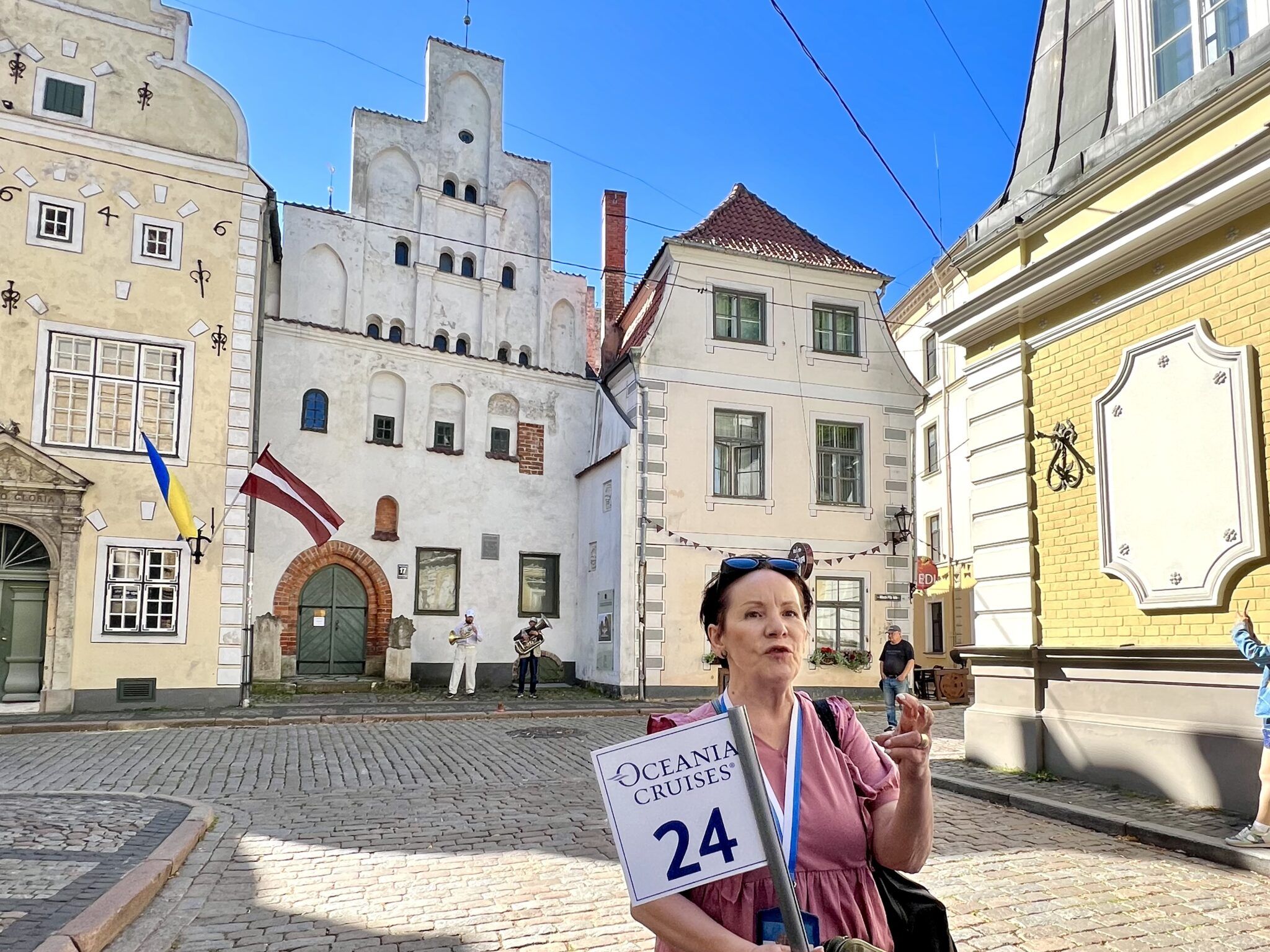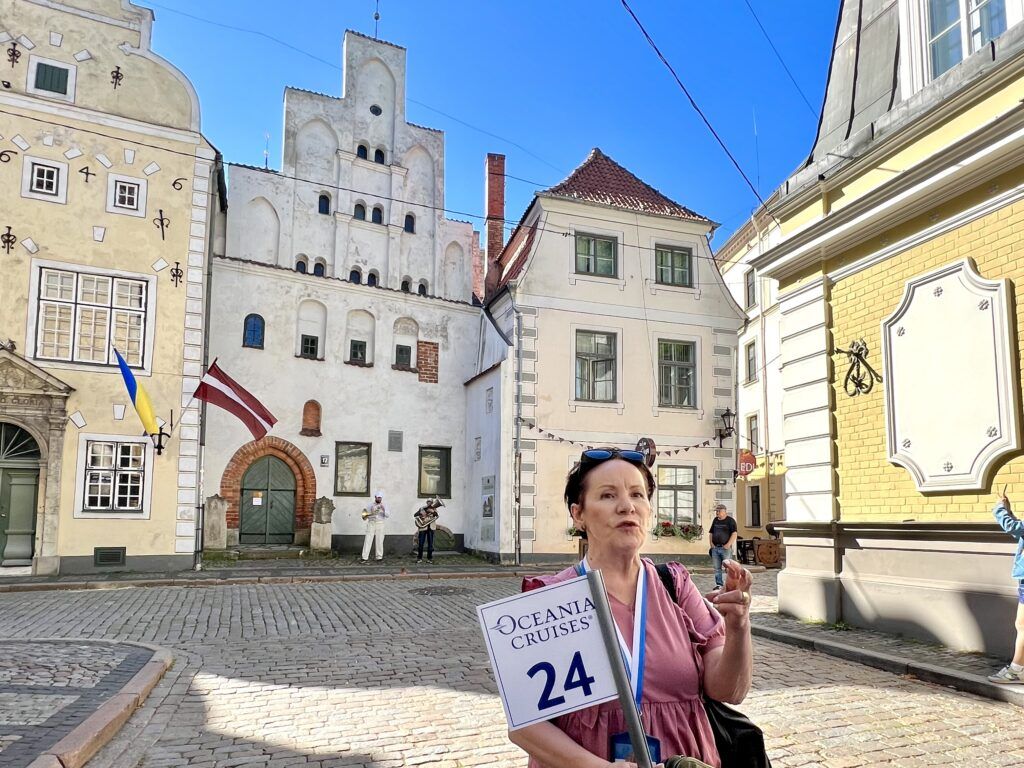 Safety
Another benefit of booking shore excursions with the cruise line is safety. The cruise line has a vested interest in making sure that its passengers are safe and secure, both onboard the ship and when exploring the destinations onshore.
Cruise lines carefully vet their excursion providers and only work with reputable companies that meet strict safety standards. This ensures that you will have a professional guide escorting you around the area for the day.
In addition, when you book through the cruise line, you'll be traveling with a group of other passengers. This can add an extra layer of safety and security. You'll be less vulnerable to scams, pickpockets, and other risks that can be more of a concern when roaming a destination independently.
Guaranteed Return to the Port on Time
When you book a shore excursion through the cruise line, you'll be guaranteed to return to the ship on time. The cruise line will coordinate with the excursion provider to ensure that the tour is timed to allow for a safe and timely return to the ship.
If the tour encounters any unexpected delays or issues, the cruise line will take responsibility for ensuring that you get back to the ship in time for departure. Or, they will hold the ship until the excursion returns. In the event that your tour is extremely delayed, the cruise line will arrange for passengers to meet the ship at the next port of call.
If you choose to explore on your own (or with a local provider) and you're delayed for any reason, there's a risk that you could miss the ship's departure. This can be a stressful and expensive situation, as you'll have to make your own arrangements to catch up with the ship at the next port of call.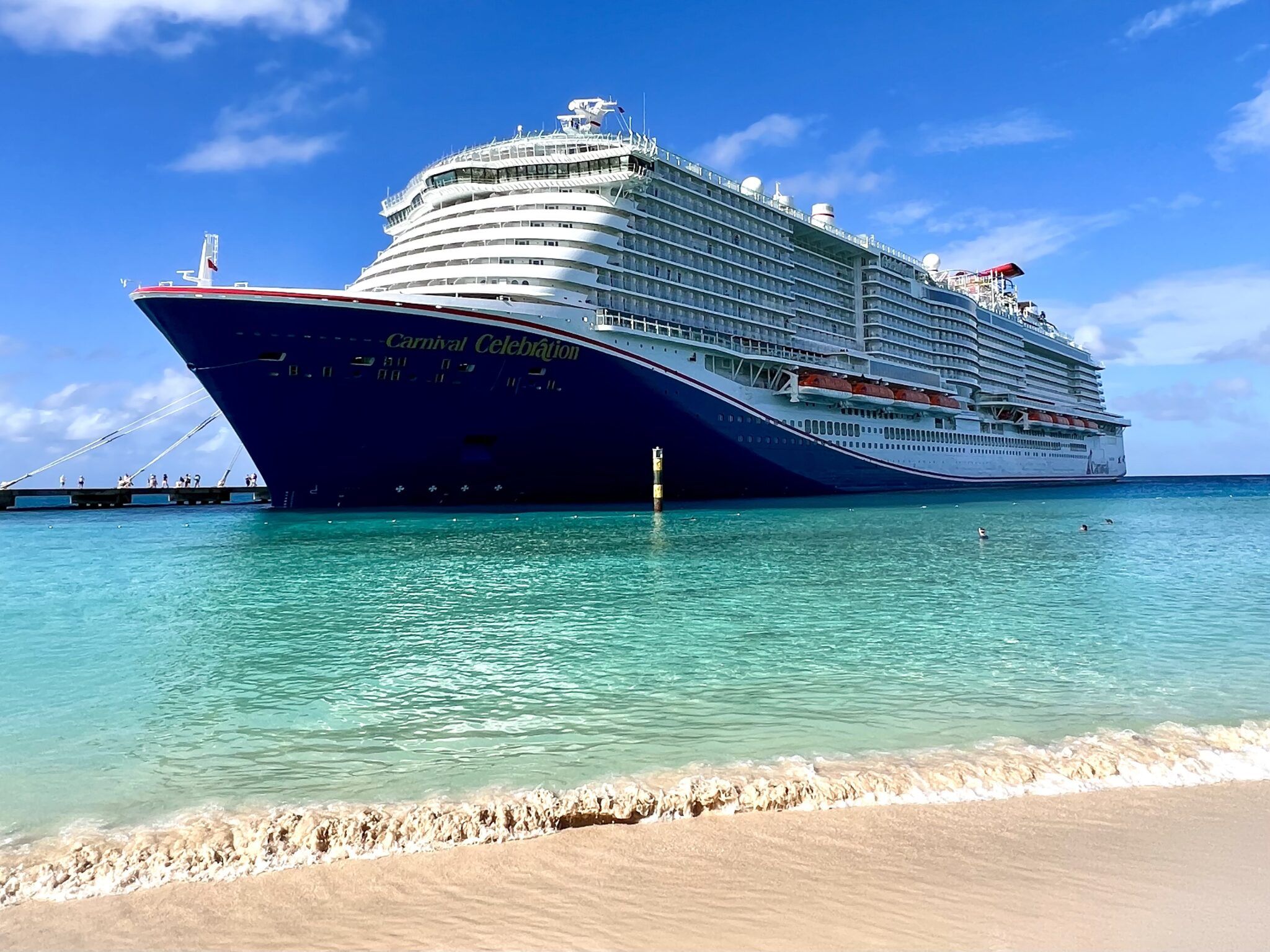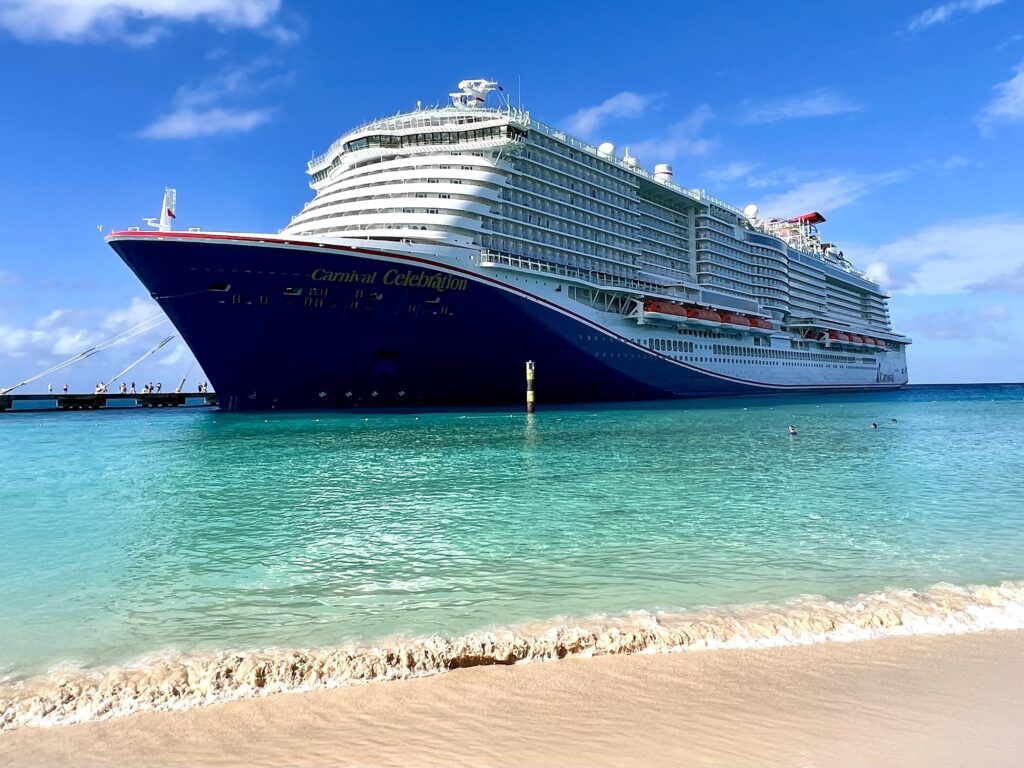 Variety of Options
Booking shore excursions with the cruise line also gives you access to a wide variety of options. Regardless of your interests, there are likely to be several cruise shore excursions available that fit your interests and budget.
This catalog of tours curated by the cruise line takes much of the guesswork out of researching things to do in port, finding local tour operators and checking their reviews, or planning a DIY day. These tours typically visit the most popular tourist attractions and destination highlights. Given you are only in port for a limited amount of time, they will give you a good overview of the area.
Sometimes, the cruise lines may also offer exclusive or "privileged access" excursions that are not available to the general public, giving you a unique experience that you won't find anywhere else.
You Can Use Your Onboard Credit to Buy Them
Cruise Onboard Credit, referred to as OBC in cruise lingo, is essentially "free money" to use on your cruise vacation. This credit can be obtained in a variety of ways and can be spent onboard the ship on most cruise experiences.
You can receive onboard credit when booking your cruise during a current sale or promotion. Many cruise lines now offer more all-inclusive fares as well. These fares include items like drink packages, cruise gratuities, and sometimes even OBC. Further, travel agents often give away onboard credit as a perk for booking your cruise with them.
The good news is that this onboard credit can be used to purchase cruise shore excursions. Some cruise lines even allow you to apply this onboard credit when purchasing items pre-cruise in your online cruise planner. This makes booking your shore excursions a breeze.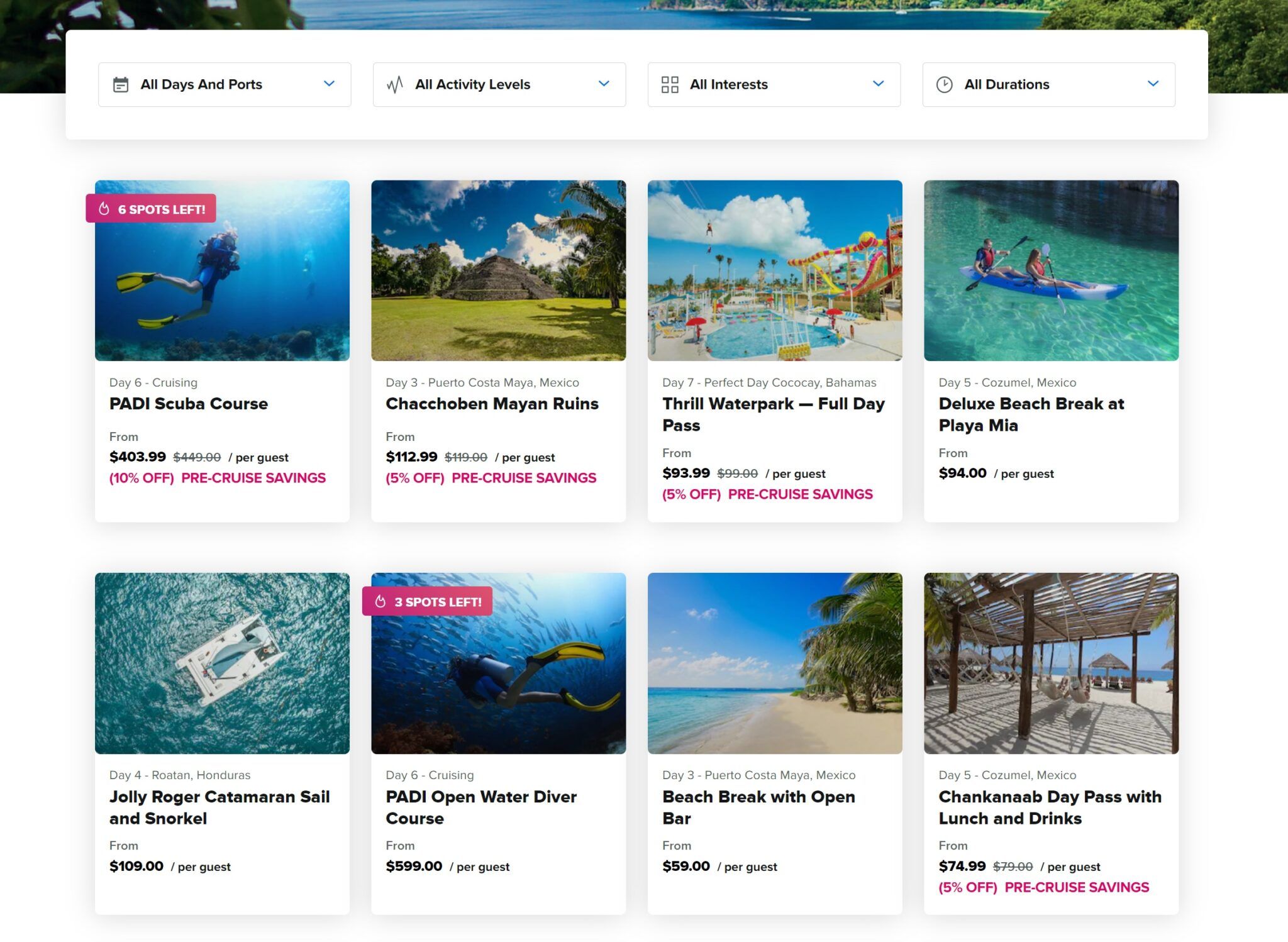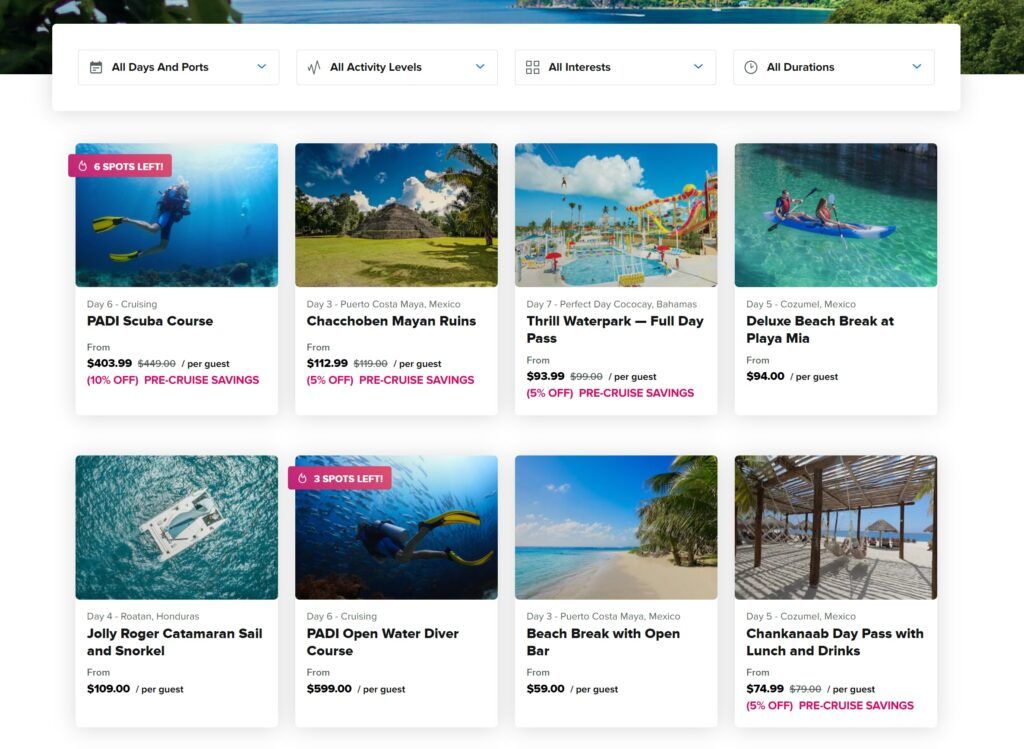 Accessibility
If you have mobility or accessibility needs, booking shore excursions with the cruise line can be a great option. The cruise line will work with the excursion providers to ensure that the tour is accessible and accommodating to passengers with disabilities or other special needs.
This may include providing accessible transportation, offering tours that are wheelchair-friendly, or making arrangements to accommodate dietary restrictions. By booking through the cruise line, you can feel confident that your needs will be taken into consideration and that you'll be able to fully participate in the tour.
Most cruise lines will have a clear designation near shore excursions which are considered accessible that way you can sift through the options more quickly. These tour descriptions usually also indicate how demanding they are and sometimes even provide restrictions based on age, weight, or physical limitations.
Priority Access
When you book a shore excursion with the cruise line, you may be given priority access to certain attractions or experiences. For example, you may be able to skip the lines at popular tourist sites, or you be granted exclusive access to a museum or exhibit. Your cruise line may even have early or late entry permissions to help avoid the crowds.
You will also save time by not having to wait in line to purchase tickets or find your way around an unfamiliar destination. Your expert tour guide should know the ins and outs of visiting these popular tourist attractions.
As you probably already know, such sites can become very overcrowded, especially during peak travel seasons. So, by booking a cruise shore excursion with the cruise line, you will ensure that you get to see and do everything listed in the tour description and make the most of your limited time in port.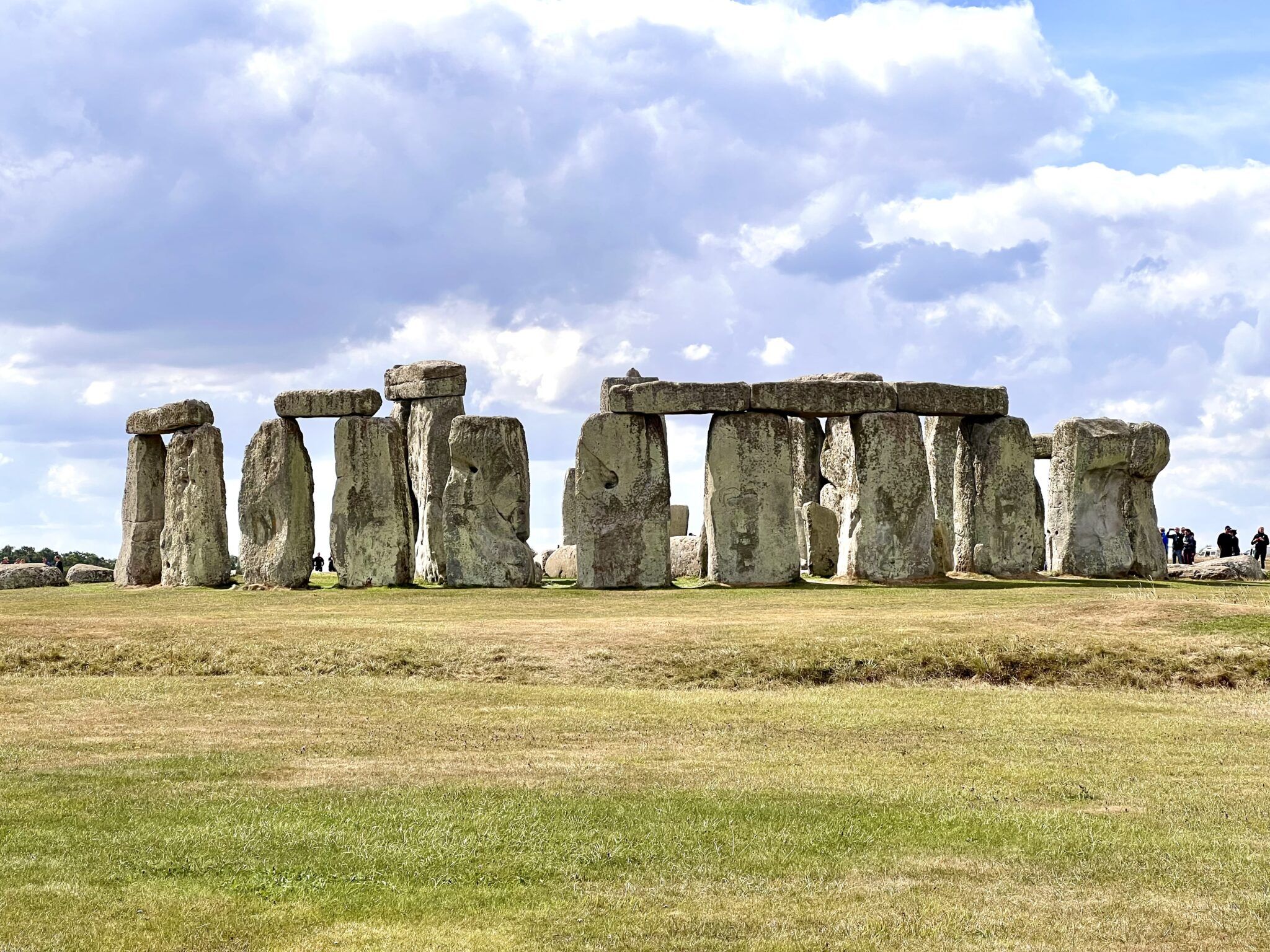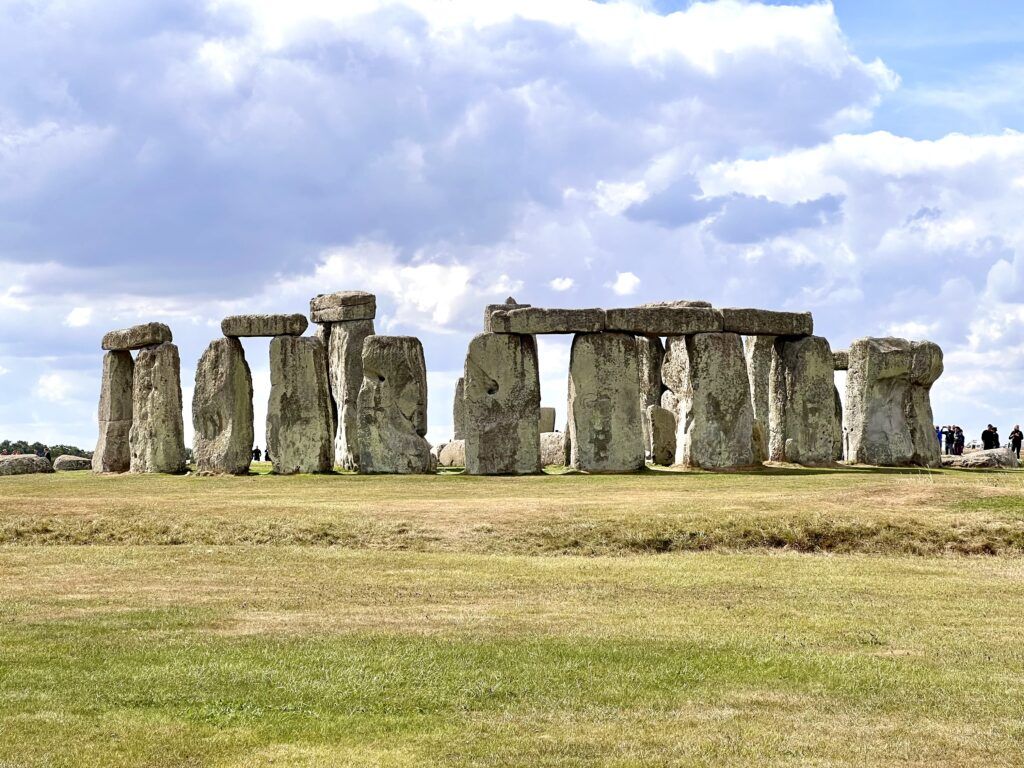 Flexibility
While many will argue that cruise shore excursions provide less flexibility than exploring on your own, there are some ways that they are actually more flexible than booking tours through local vendors or third party retailers like Shore Excursions Group or Viator.
First, you can usually cancel a cruise shore excursion up to 24-48 hours prior to the tour. So, if you are part way through your cruise and decide you are too tired for that 10-hour tour you booked months ago, you can usually cancel and get a full refund. When booking outside the cruise line, you should definitely read the fine print about cancellation policies.
This also comes into play if your itinerary gets changed or if you happen to miss your port of call for unforeseen circumstances. When booked with your cruise line, they will simply refund your money and even quickly provide options for the alternative port of call if applicable. If booking with an outside agency, make sure you find out the policy on refunds if your ship misses the port for any reason.
No Hidden Fees
Another benefit of booking a cruise shore excursion with the cruise line is that you won't have to worry about any hidden costs or fees. The cost of the excursion will include everything unless otherwise noted in the tour description. This can help you budget more effectively and avoid any financial surprises during your vacation.
Sometimes, tours with local providers might appear cheaper but don't explicitly state that admission fees are extra. For instance, you might "visit" that historic church for a photo op but will need to pay an additional fee for entrance. Or, lunch during that 10-hour tour might be at your own expense. Or, the tour provider might not be able to pick you up at the cruise ship, requiring a walk or taxi ride to meet him/her.
Still, we always make sure to have some cash on hand when going ashore in ports of call. It's nice to have that reassurance in case something unexpected arises. It also helps if you want to buy something from a local market or tip the tour guide.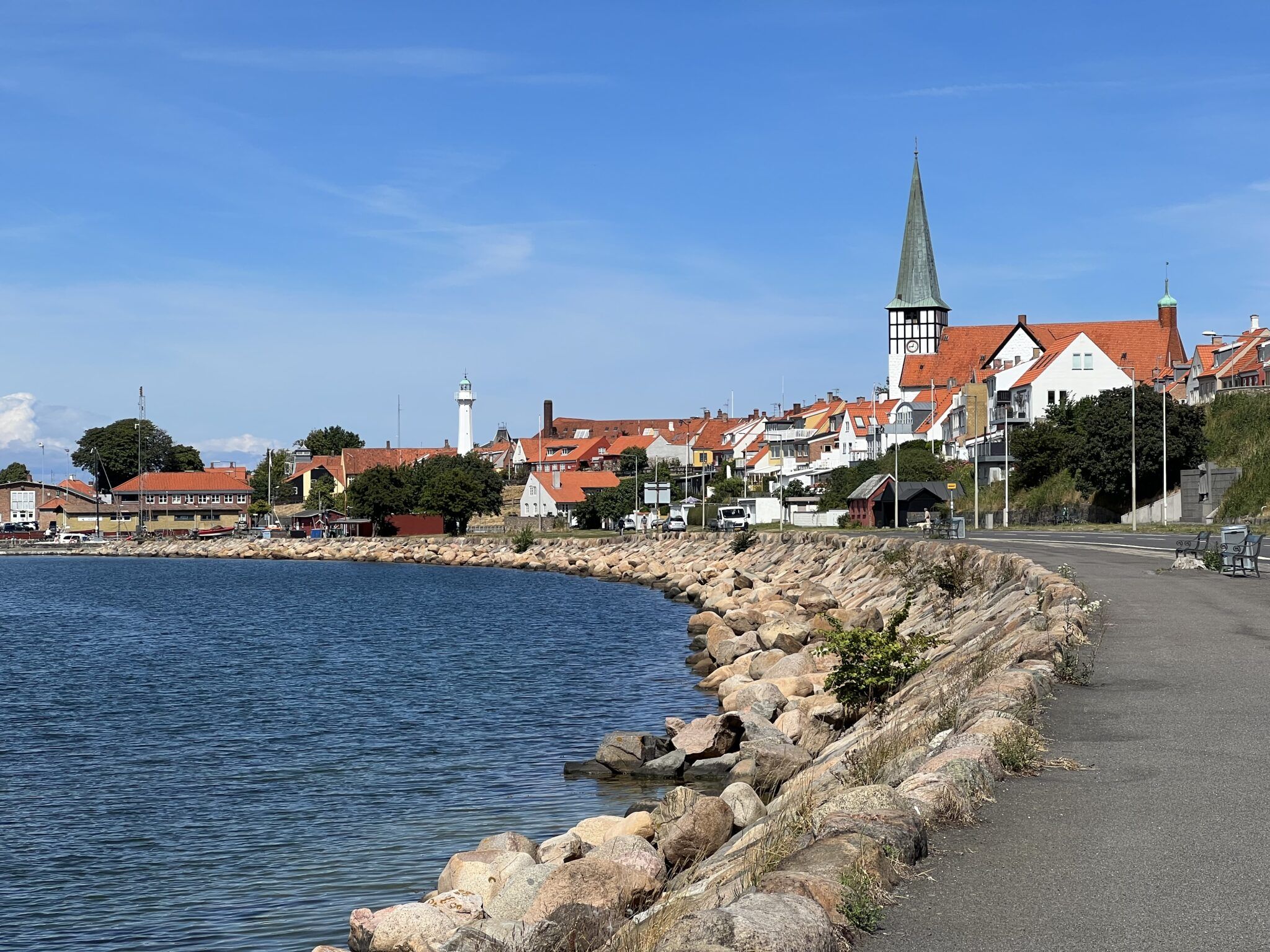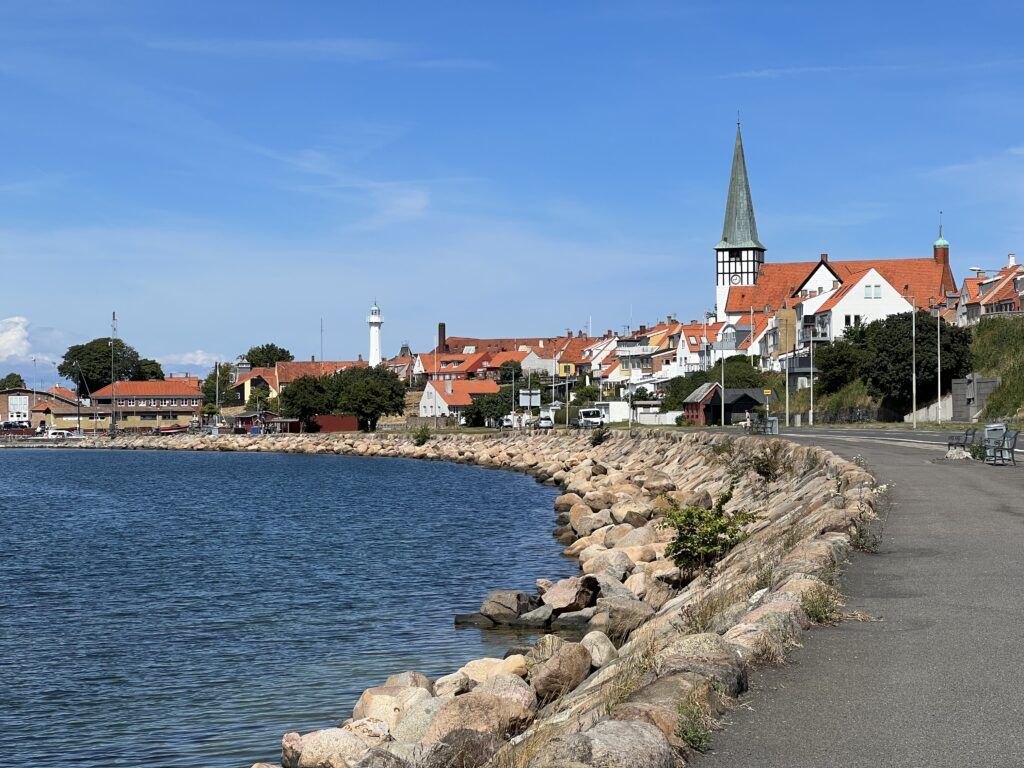 Make Some Cruise Friends
Finally, booking a cruise shore excursion with the cruise line can also be a great way to meet and socialize with other passengers on the ship. You'll be traveling with a group of like-minded individuals, many of whom you may not have met otherwise.
This can be a great way to make new friends and share your travel experiences with others. It can also be a great option for those cruising solo.
We always find it fascinating to hear where our shipmates have traveled, their cruise line preferences, upcoming cruise plans, and the like.
SCORE BIG ON YOUR NEXT CRUISE!
Cons of Booking Cruise Shore Excursions with the Cruise Line
More Expensive
One of the frequently cited disadvantages of booking a cruise shore excursion with the cruise line is that it is more expensive than booking an independent excursion. Yes, the cruise line may charge a premium for the convenience and peace of mind that comes with booking through them. Though, as mentioned previously, you do need to watch for hidden fees when booking with local providers.
If you're traveling on a budget and looking to save money, walking around the port on your own or researching a DIY tour will be the most cost-effective option. A tour with a local provider or a taxi to the beach will likely be cheaper as well. If going out on your own, just make sure you give yourself plenty of time to get back to the ship at the end of the day. You don't want unexpected traffic to cause you to miss the ship.
Another thing to keep in mind is that you don't need to book a shore excursion in every port of call. Frequent cruisers may pick a port to stay onboard and enjoy the ship's amenities. Or, if you have visited before, you may head back to your favorite restaurant. It's completely up to you.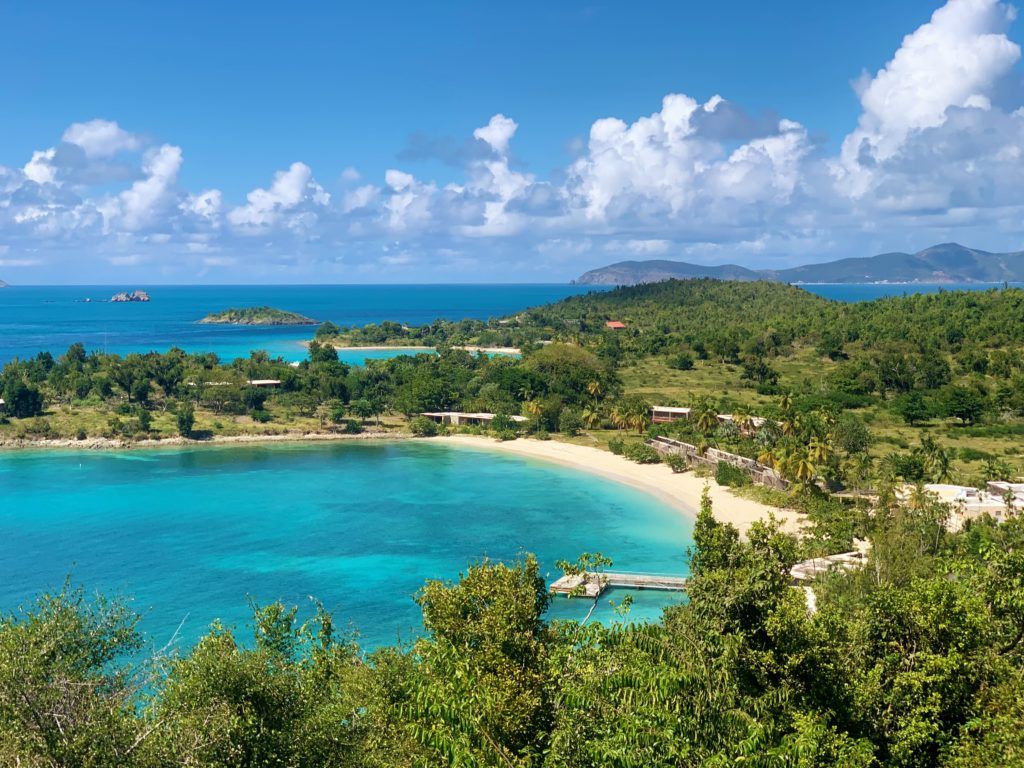 Larger Group Size
Another disadvantage is that shore excursions booked through the cruise line may also have a larger group size. This can make the experience feel more crowded and less intimate. The larger group size can also make it more difficult to hear the tour guide or ask questions. For us, this is probably the biggest downside of booking cruise line sponsored shore excursions.
If you prefer a more personalized and intimate experience, a smaller group tour may be a better option. The good news though is that many cruise lines are starting to offer "small group tours" or even "private tours". While these do come at a premium price, it could be worth it to certain types of travelers.
Potentially Less Authentic
Some travelers feel that booking a shore excursion with the cruise line may result in a less authentic travel experience. The cruise line's excursions are usually geared more towards tourists and less towards immersing yourself in the local culture.
While cruise lines do offer a variety of tours with cultural and historical focuses, they often visit the most popular tourist attractions and don't typically venture "off the beaten path". This is certainly a critique of those who look down upon cruising as a means of travel.
However, once again, cruise lines are responding to this feedback and are starting to offer more authentic local experiences. These types of "go local" tours are more frequently offered by premium and luxury lines. They are designed to allow passengers to experience their destinations from a local's perspective.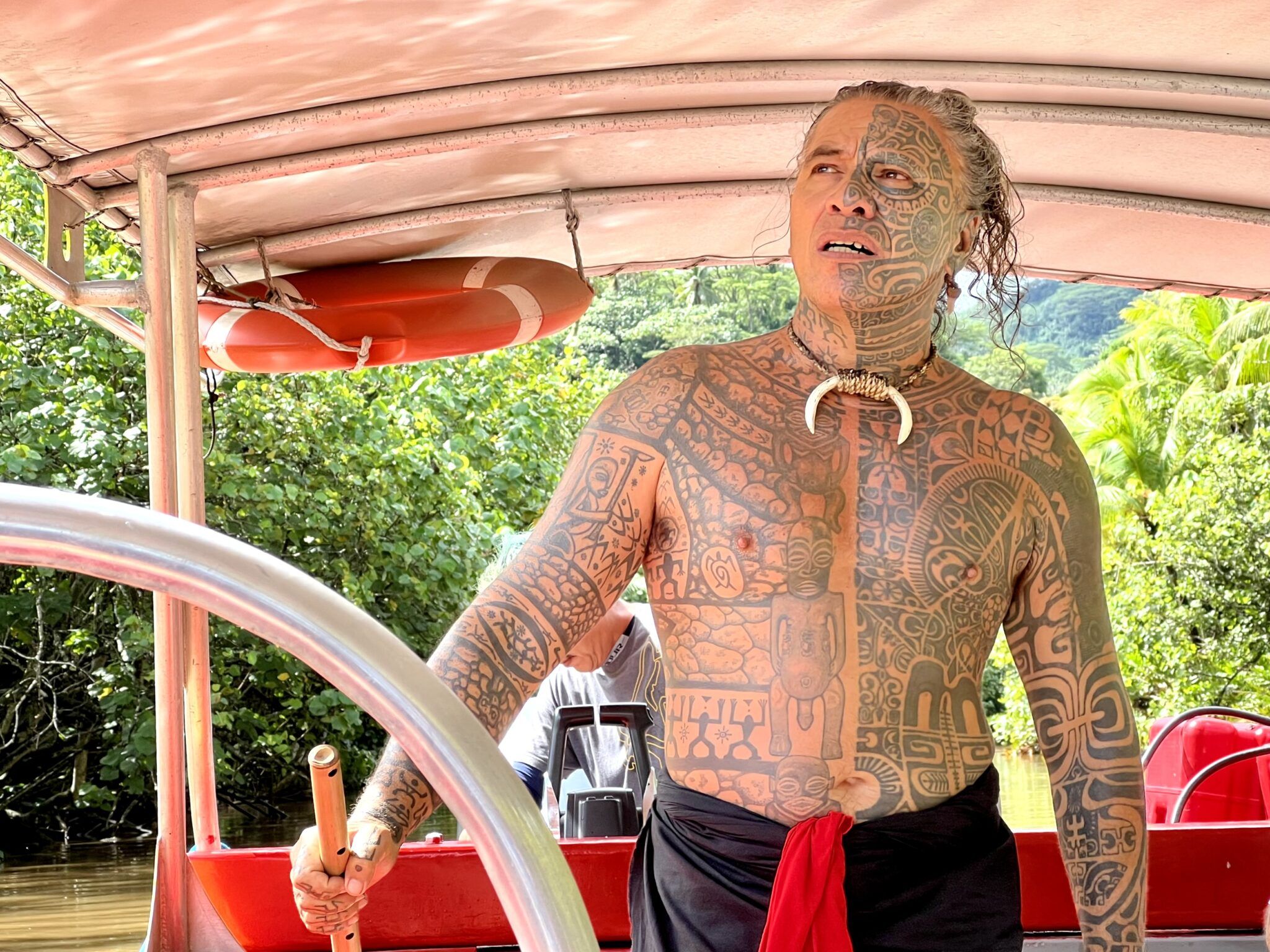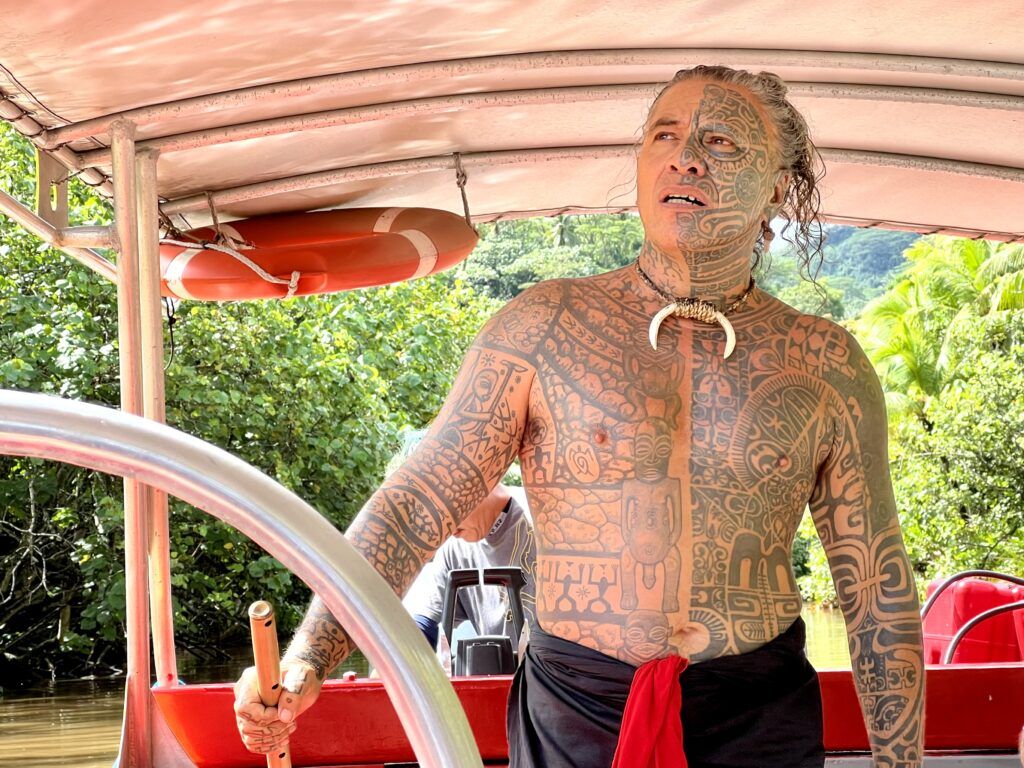 Lack of Customization
Another critique of cruise shore excursions is that you may have limited flexibility in terms of the itinerary and schedule. When booking an excursion with the cruise line, you won't have as much control over the specifics of the tour. The group will travel together from one location to the next on a fixed schedule to ensure guests are back to the ship on time.
Some tours do allow for time on your own at certain stops. Though, it is usually brief with just enough time for some quick shopping or to grab a cup of coffee. Some tours also end in a downtown area with the option to stay longer on your own or take the tour bus back to the ship. This option can be nice as you can spend part of your day on an organized tour and the other part exploring on your own.
However, if you do have specific interests or preferences that don't align with any of the cruise shore excursions, we suggest booking an independent excursion. Even if you don't want to DIY, you can work directly with a private tour provider to create a personalized experience.
Less Personalized
With that being said, cruise shore excursions with the cruise line are often not as personalized. The excursion may be designed to appeal to a broad range of travelers, which may not suit your specific interests. These tours will likely hit all the highlights in a specific destination, but these might not necessarily be your preferences. Further, walking tours can be pretty slow-paced for those more active travelers.
Additionally, with larger group sizes, these tours aren't as intimate. You may not get to interact much with your tour guide or any locals.
Albeit, cruise shore excursions are a good way to get a general overview of the port, especially for first timers. They can give you an idea of where you want to venture back later in the day during your free time or during your next visit to the port. Plus, you'll get to see the highlights in a short amount of time.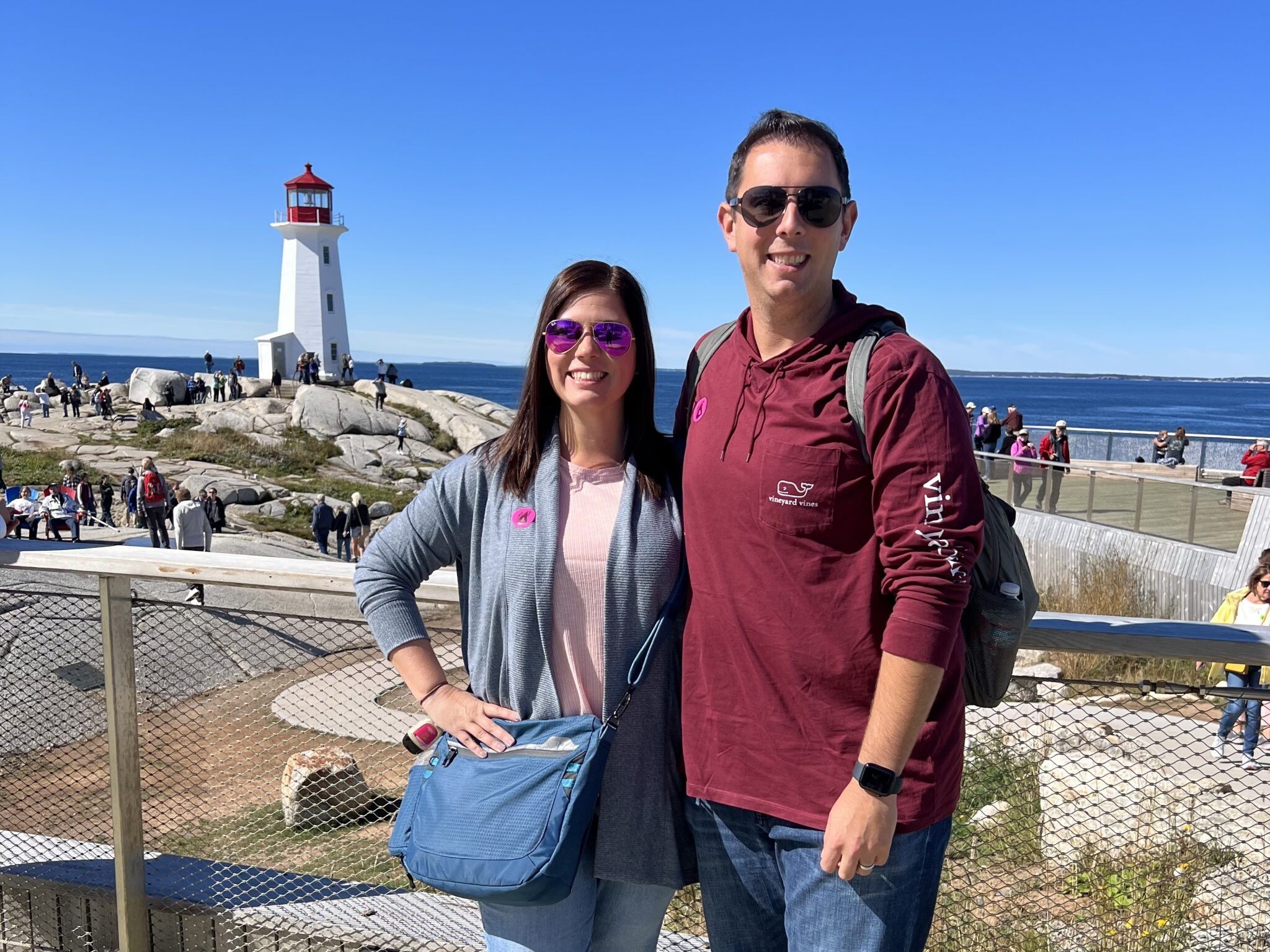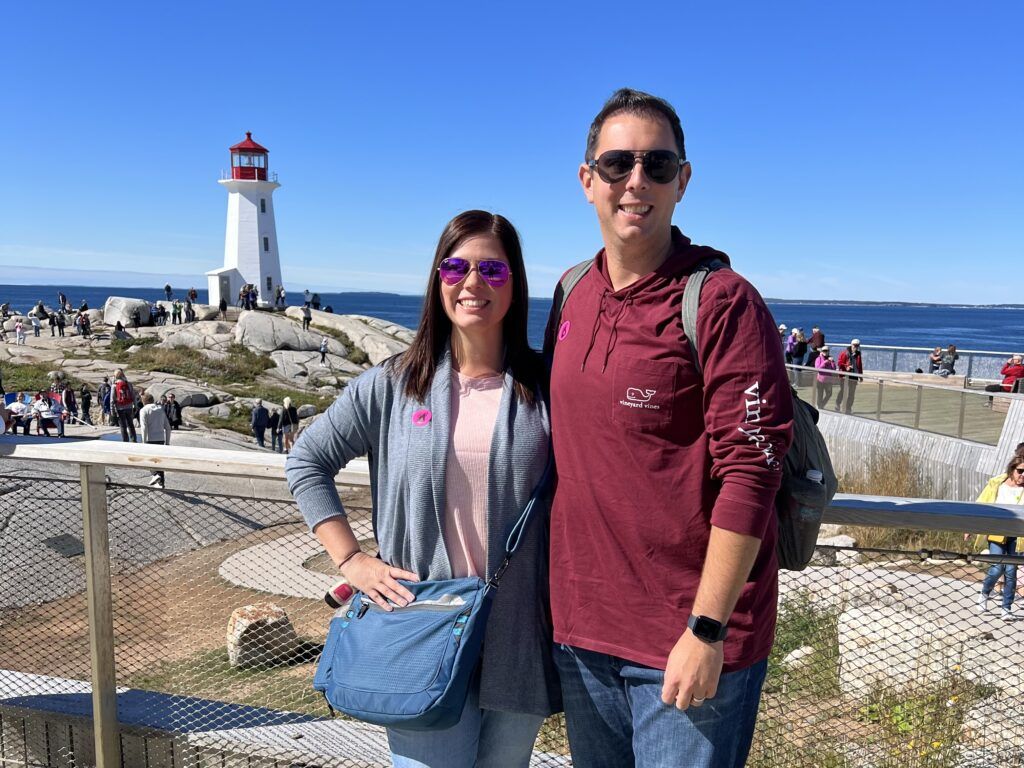 Limited Availability
For most travelers, cruise shore excursions are a convenient and stress-free option to explore ports of call during their vacation. Thus, it's important to know that they are a popular choice and there is often limited availability. Popular excursions do sell out quickly, leaving you with fewer options or potentially no options at all.
This is especially true for bucket list destinations or activities like a helicopter ride over a volcano in Hawaii or a glacier in Alaska. Tours advertised as "full day" or the "best of" tend to be popular as well, as cruisers generally want to see and do as much as possible during their limited time in port.
If you have your heart set on a specific excursion, whether it's through the cruise line or a local provider, we always recommend booking early to ensure availability. Just be sure to note the cancellation policy in case your plans change closer to your cruise date.
BOOK NOW: Exclusive Rates on Cruise Vacations!
Comments
Do you agree with our pros and cons of booking cruise shore excursions with the cruise line? Do you tend to book your tours with the cruise line or explore on your own? Drop us an anchor below to share your tips and advice on cruise shore excursions.