If you are taking a cruise for the first time, you might be wondering what you should pack for your vacation. We have packing guides to help you plan for cruises in various regions of the world like the Caribbean and Alaska. It is also important to have a well stocked cruise carry-on bag.
Essential Items to Always Pack in Your Cruise Carry-On Bag
When you arrive at the terminal on cruise embarkation day, you will likely hand over your suitcases to a porter. These terminal workers will ensure your bags are properly tagged so they can be delivered to your stateroom.
First time cruisers should be aware that this luggage will not arrive to their staterooms until later in the afternoon on embarkation day. This means that you should pack all your cruise essentials in a bag that you will carry on to the ship with you. This way, you will have immediate access to them.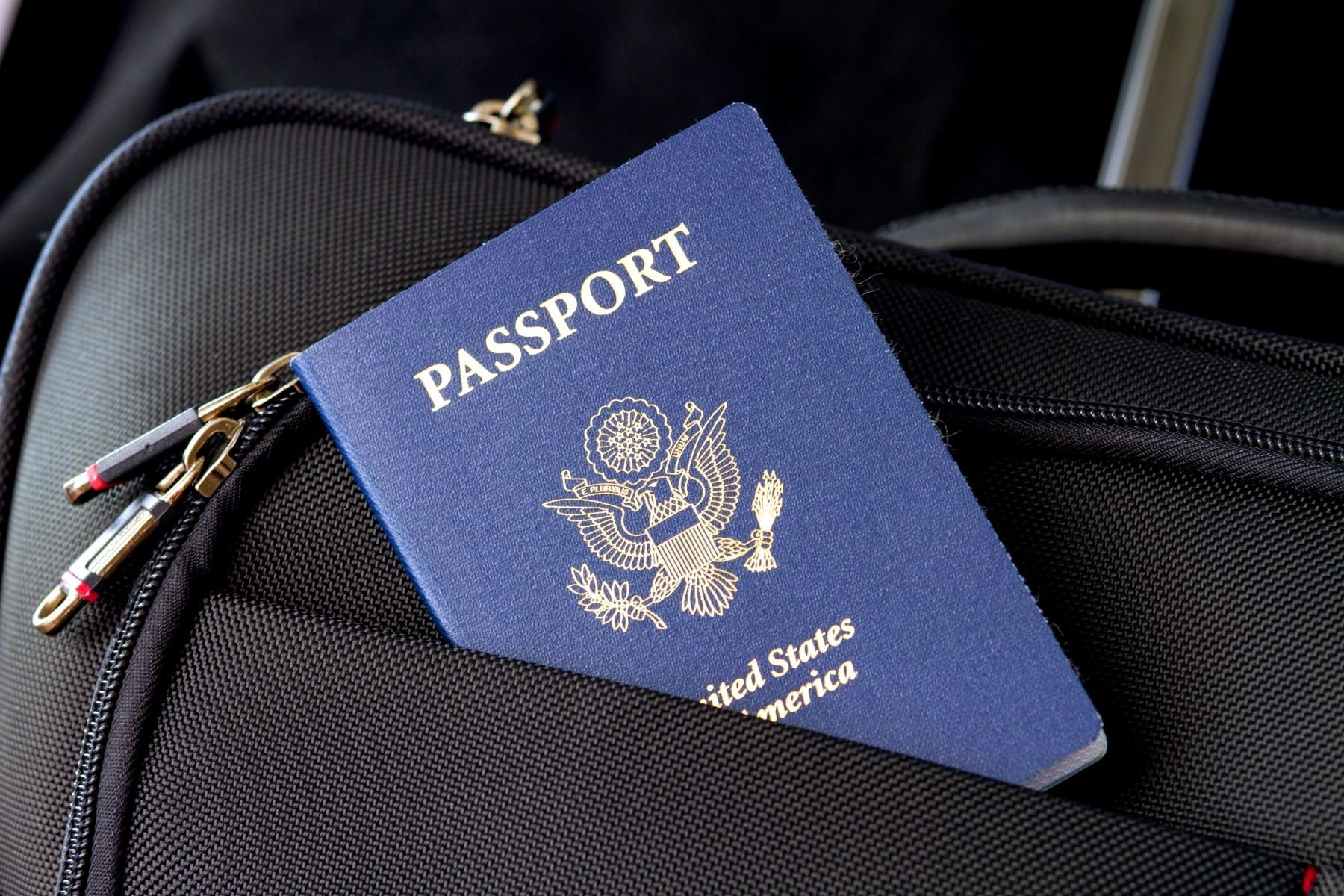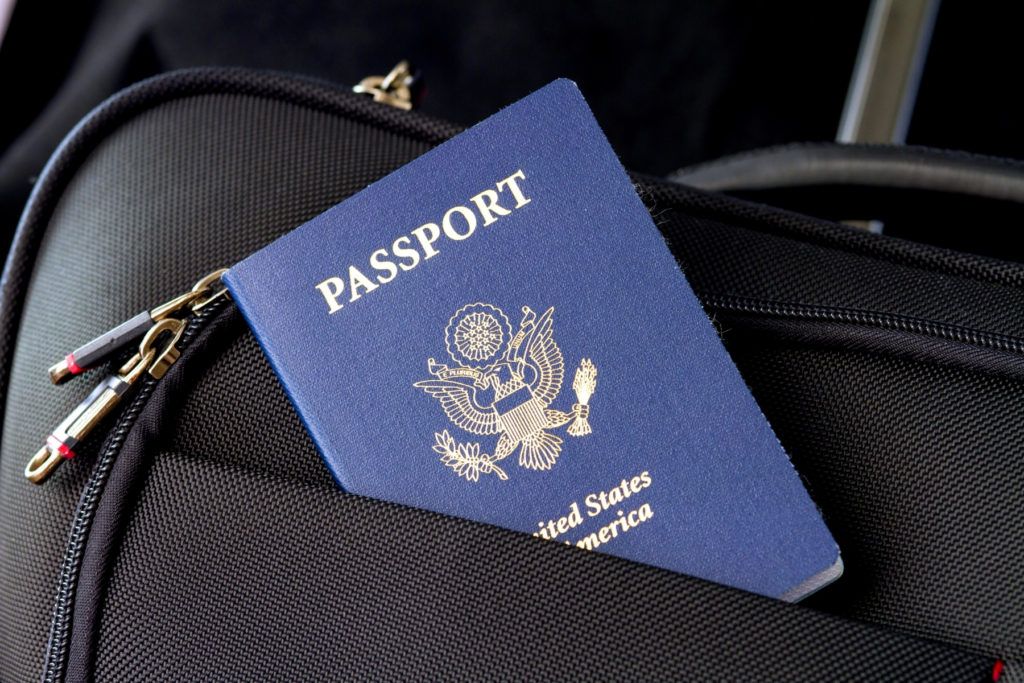 Of course, it's not mandatory to check your luggage at the terminal. Just remember that anything you carry onto the ship, you will need to lug around for the next few hours. This means through the security process, up the gangway, and maybe even to the buffet for lunch.
The cabins are not usually ready until after 1 PM. This means you won't be able to drop off your suitcases until then. Thus, you should be strategic when packing your cruise carry-on bag.
Travel Docs and Passports
When you arrive at the terminal for your cruise, be sure to take all necessary travel documentation and your passport with you. This information should be readily accessible in a cruise carry-on bag. You will need your cruise documents (either in paper form or on a smartphone app) handy to show the staff at the terminal during the check-in process.
A passport (or legal birth certificate and government issued ID) is also necessary to board the cruise ship. Technically, U.S. citizens taking closed-loop cruises (one that begins and ends in the same U.S. port) do not need a passport when cruising to some destinations.
However, we always recommend cruising with one, as it is essential in the event of illness or injury requiring you to leave the ship during the trip.
EXCLUSIVE SAVINGS: Get Deals on Your Next Cruise!
Cash and Credit Cards
Most likely, you registered a credit card with the cruise line during the check-in process. This means that all onboard purchases will be made using your ship key card. You will not need to use cash or credit cards on the ship. Purchasing drinks and souvenirs on the ship can all be done with your key card.
However, it is still very important to place your wallet with cash and credit cards in your cruise carry-on bag. You will want some cash for tips, the casino, and when going ashore in ports of call. Of course, having cash and credit cards readily available are also essential in the event of an emergency.
You wouldn't want to chance them being lost or stolen from a checked bag.
Smartphones and Chargers
The days of an "unconnected cruise" are officially over. Now, almost everyone is tied to a smartphone device.
This allows us to not only talk to anyone around the world but also puts texting, email, social media, the internet, and even streaming of movies and music at our fingertips.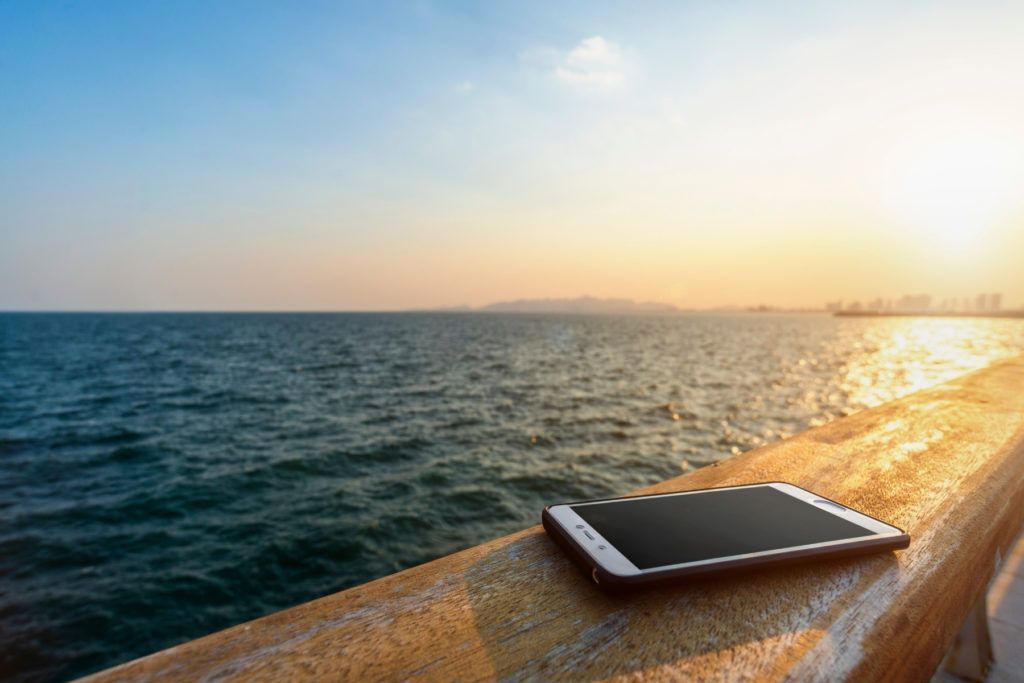 Even cruise lines are shifting to more digital approaches with smartphone apps that can perform various functions to enhance the cruising experience. These complimentary cruise line apps can be used without purchasing a cruise ship WiFi plan to view daily activities, make reservations, and more.
So, now more than ever, it is important to pack your smartphones in your cruise carry-on bag. You will also want to make sure to pack the associated chargers and even a portable power bank.
Just make sure to put your phone in airplane mode before sail away.
Medications
It is also important to pack all prescribed medications in your cruise carry-on bag. This will ensure you have your medications readily accessible and will eliminate the risk of them being lost during the transportation of your luggage.
Yes, there is a medical center onboard the ship, but it might not have access to your particular prescriptions.
You should also consider packing some over the counter meds in your cruise carry-on as well, like motion sickness meds or Tylenol. You never know if you might need them prior to your luggage being delivered to your stateroom.
These will likely be available for purchase on the ship but at increased costs. Further, the shops won't open until after sail away.
Electronics and Other Valuables
Just as you wouldn't want to risk your wallet or medications being lost or stolen from your luggage, the same goes for other electronics and valuable items. If you have packed any expensive items like laptops, tablets, cameras, or jewelry, you will want to secure them in your cruise carry-on bag as well.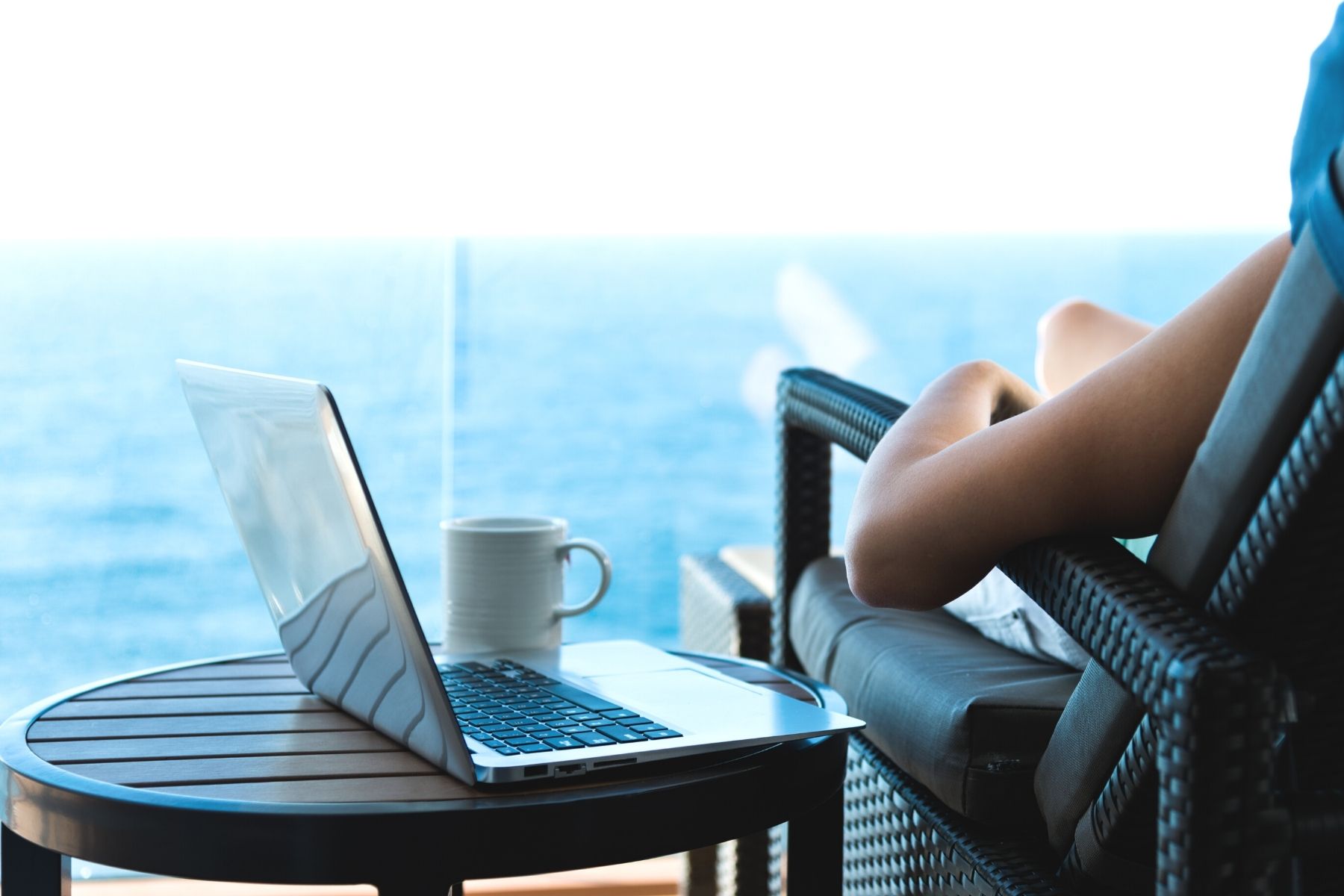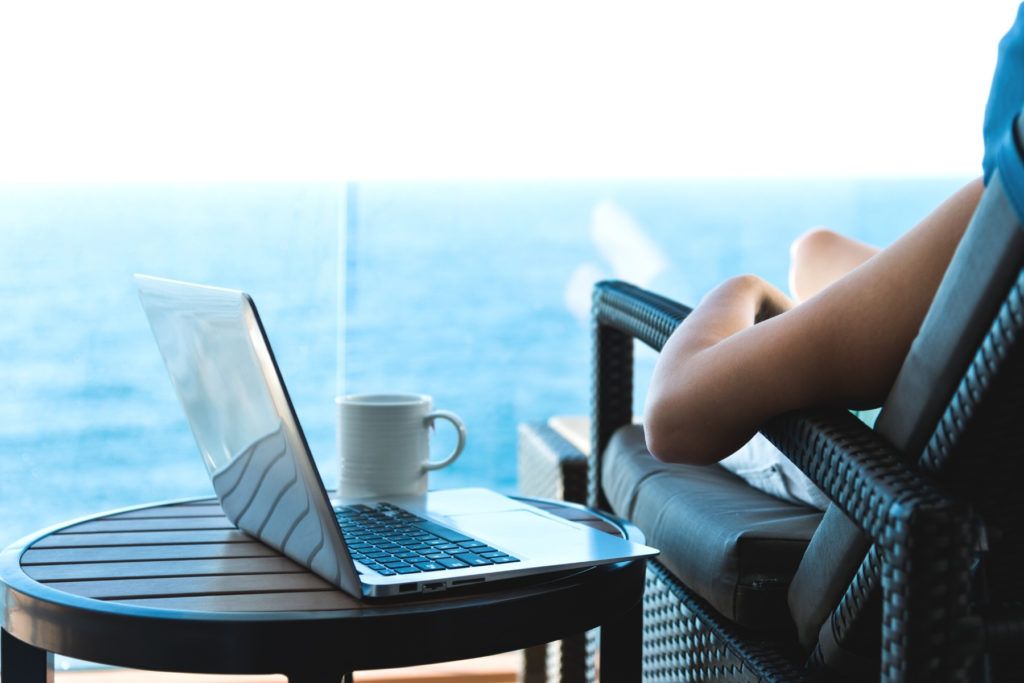 If you are keeping track of this list, you now realize that your cruise bag needs to be large enough to accommodate all these items. Cruisers often use backpacks, rolling duffle bags, large tote bags, or small suitcases for their carry-on bags.
Suntan Lotion and Bathing Suit
Remember, any luggage that you leave with the porter at the cruise terminal will not arrive to your cabin until later in the afternoon.
If you are cruising the Caribbean or Bahamas, be sure to pack pool essentials in your cruise carry-on bag. This includes suntan lotion, sunglasses, bathing suits, and flip flops.
Even if you don't plan on changing into a bathing suit to use the pool, suntan lotion and sunglasses are still important. While you haven't arrived in the Caribbean or Bahamas yet, many cruise departure ports are in warmer locations. Thus, it could certainly be hot and sunny on your cruise embarkation day.
Essential Toiletries
We always recommend packing some essential toiletries in your cruise carry-on bag as well. This could include a toothbrush and toothpaste, deodorant, a hair brush, and any other items that you can't live without during your cruise.
In the event of lost luggage, you will be able to purchase most of these sundries at the gift shop on your ship. Of course, this will come with a high price tag. However, there is no guarantee as to what items will be in stock or what brands will be available.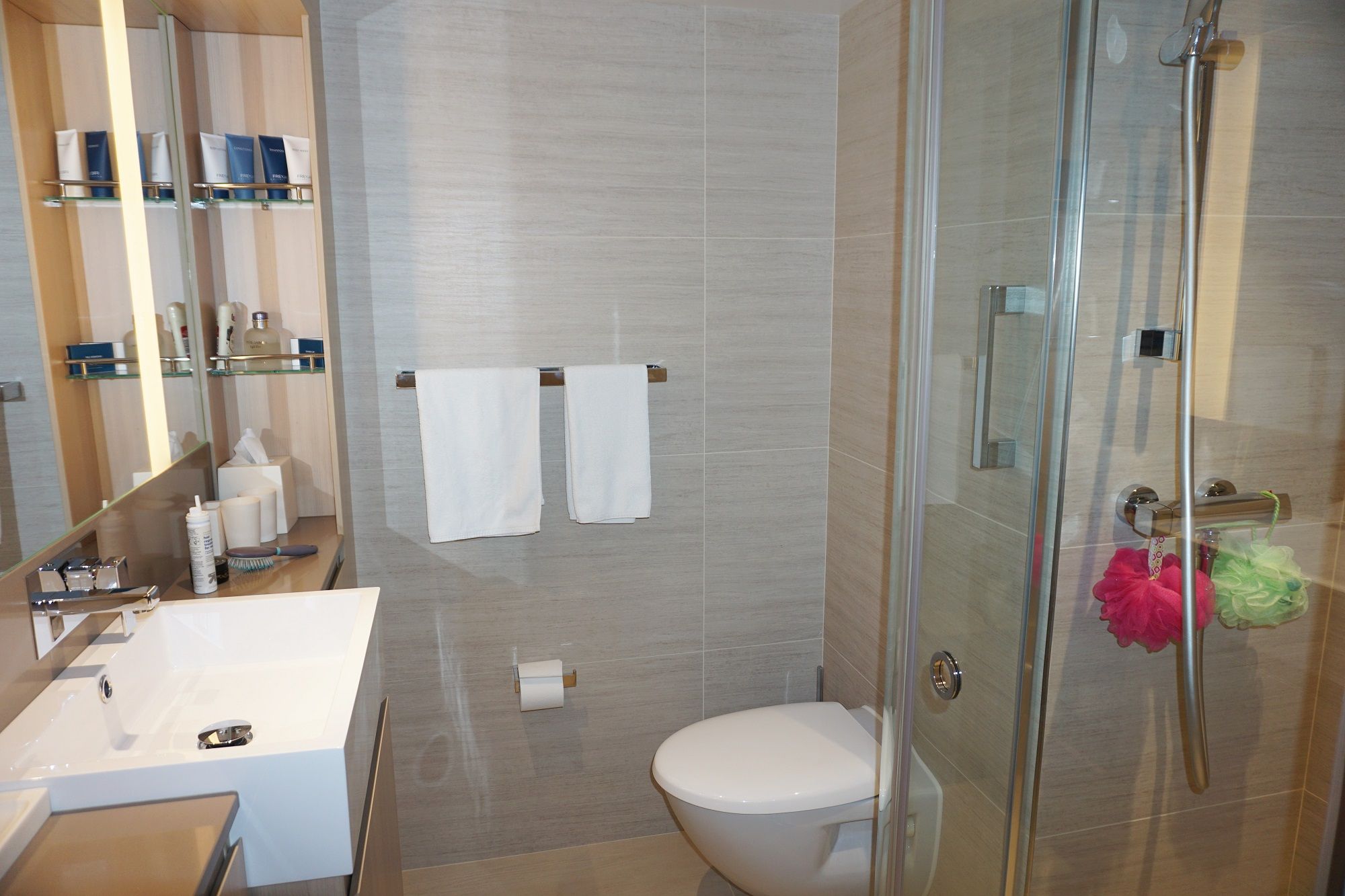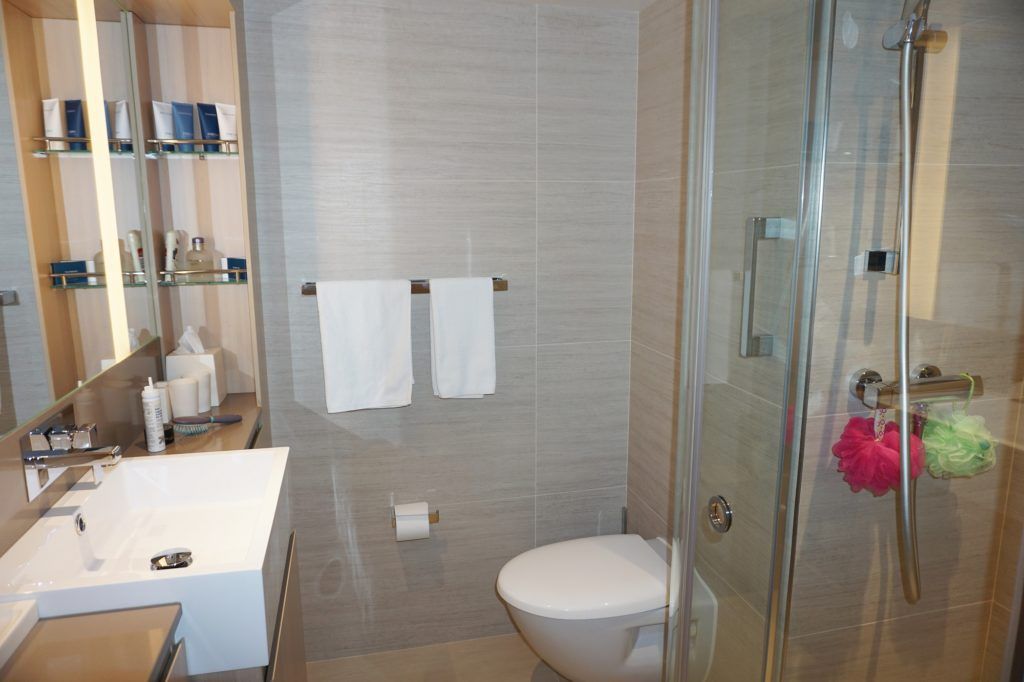 Change of Clothing
In the event of lost or delayed luggage, many cruisers also recommend packing a change of clothes in your cruise carry-on bag. If there is a delay in the delivery of your luggage to your stateroom, you will at least be able to change up for dinner.
While we always freshen up before dinner on embarkation day, it is not required. The suggested attire on the first evening of any cruise is always casual for this reason.
Now, if your luggage is somehow lost, you will appreciate having a spare outfit and undergarments until you are able to contact your travel insurance company.
Refillable Water Bottle
We recommend packing a refillable water bottle in your cruise carry-on bag. We love our Yeti water bottles when lounging by the pool or the beach. These bottles will keep a drink cold the entire day even in the Caribbean sun! Of course, they will also keep coffee hot for hours.
This bottle will come in handy while you are out in the sun on embarkation day, as well as the remainder of your trip. It will allow you to stay hydrated between those pina coladas. Yes, you can certainly ask for a glass of water at the bar or purchase a bottle of water (included in some beverage packages).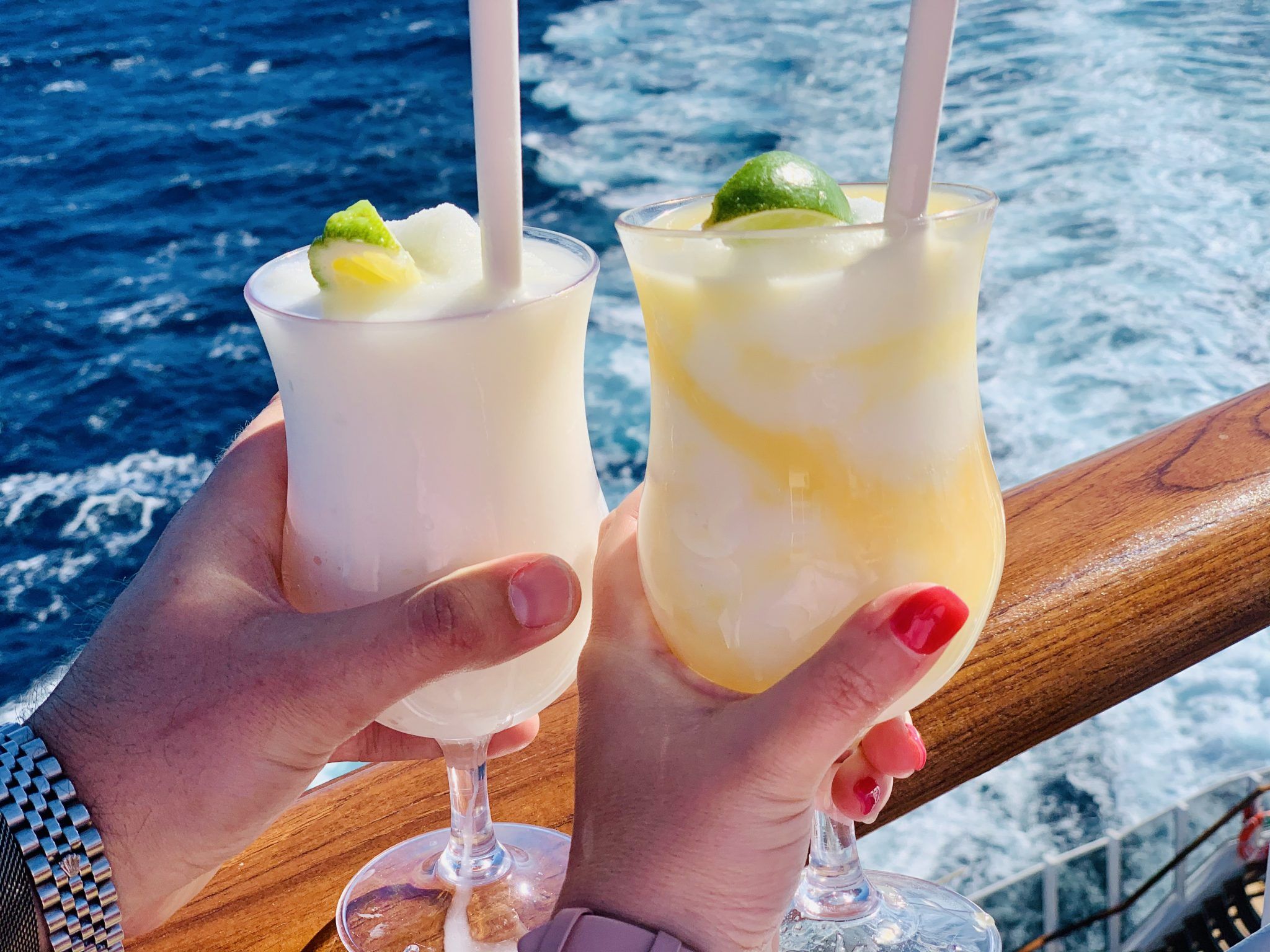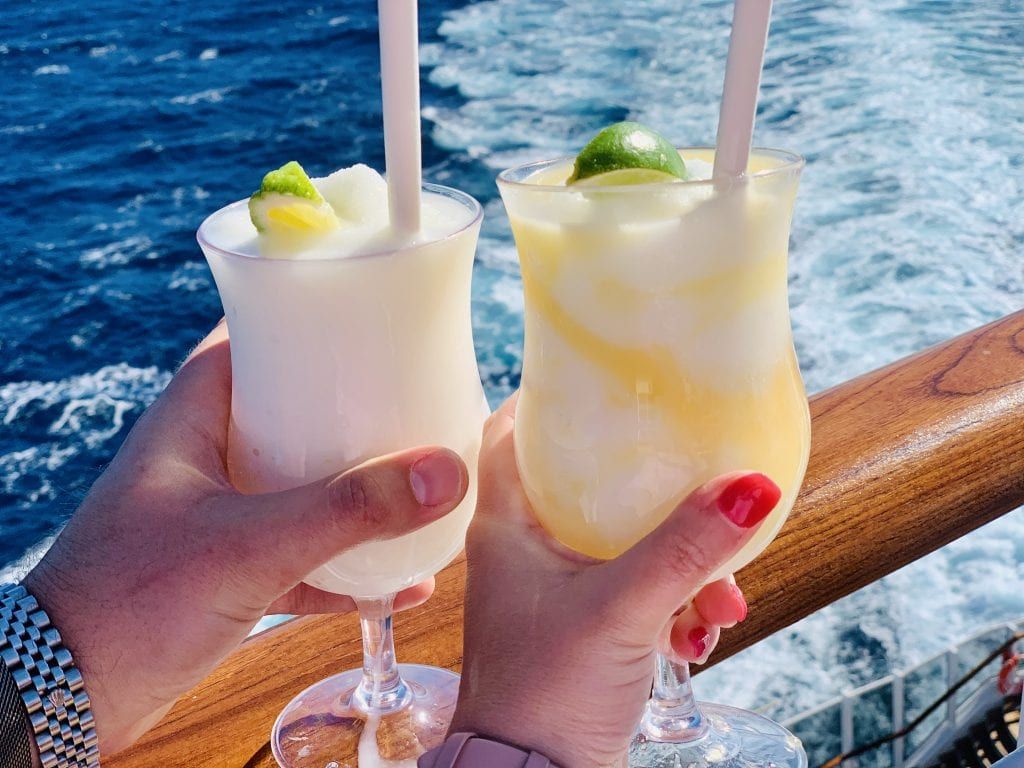 Though, a refillable water bottle is more portable, eco-friendly, and often cheaper in the long run.
Bottles of Wine
Most cruise lines allow passengers to take two 750 ml bottles of wine per stateroom onboard the ship. However, this is the only outside alcohol that is allowed. If you plan to take these bottles of wine with you on your vacation, they must be packed in your cruise carry-on bag.
A small packable bag like this one is perfect for carrying two bottles of wine on to the cruise ship. You should never stow these items in your checked luggage. This could result in your bags being flagged by security. Ultimately, this might result in delays receiving your luggage and maybe even being called to the "naughty room".
Gear for Kids
Once again, you should remember that you won't have access to your checked luggage for a few hours. This means you should place any essential gear for the kids in your cruise carry-on bag as well.
This might mean things like diapers and wipes, other items to keep them occupied like toys or tablets, specific snacks, and more. If you plan to spend time by the pool upon boarding the ship, make sure to pack the water goggles and other necessities too.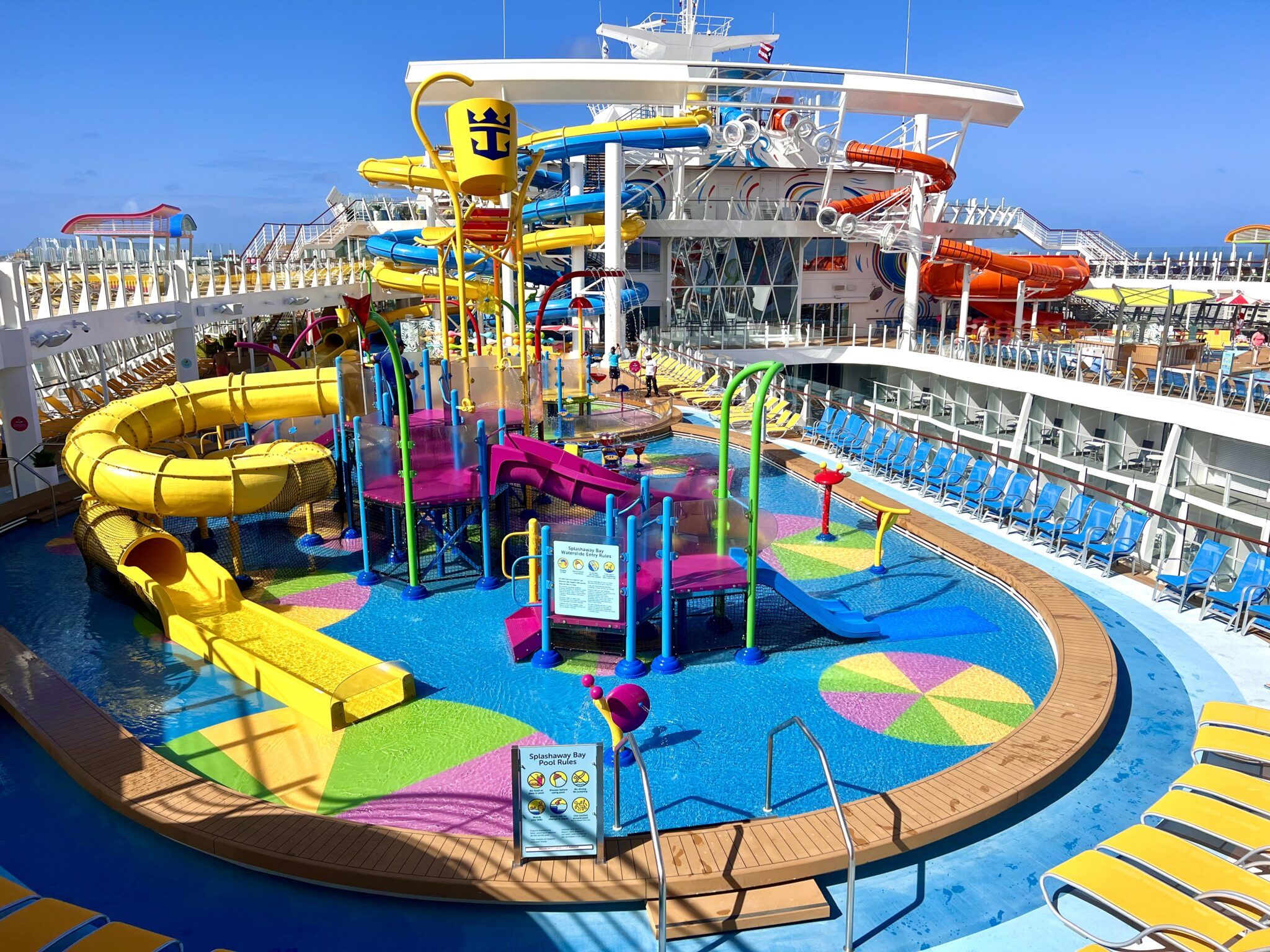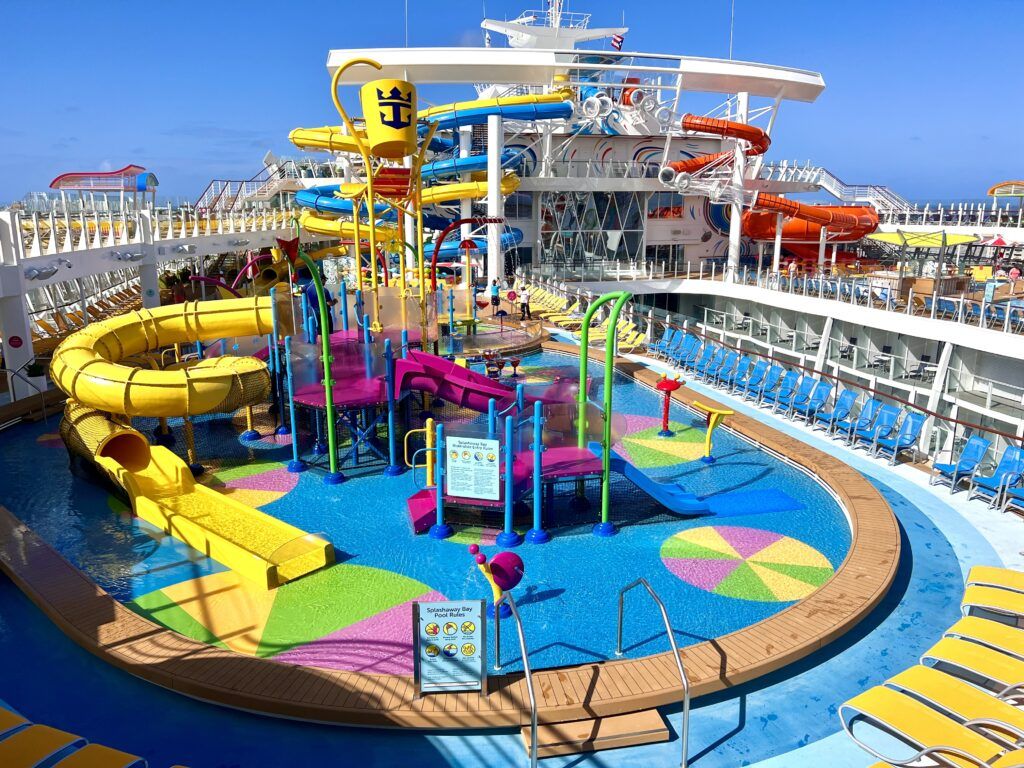 Cruise Lanyard
Upon boarding the cruise ship, you will either be given your key card or will find it placed outside your cabin. Either way, this key card is your lifeline while on the ship. You will need it to access your stateroom, enter/exit the ship in ports of call, and make onboard purchases.
Thus, having easy access to this card is essential. Many cruisers enjoy the convenience of a lanyard. Having one that you can detach at the bottom is a bonus to pass off to staff when ordering drinks, etc.
I prefer an adhesive pocket on my cell phone instead. Since most cruisers take their phones with them everywhere anyway, having a pocket on the phone to carry the keycard and perhaps a few small bills for tips is another great option.
BOOK NOW: Exclusive Savings on Your Next Cruise!
Comments
Do you agree with this cruise packing list? What other cruise essentials do you include? Drop us an anchor below to share what you pack in your cruise carry-on bag.