If you've ever daydreamed about booking a voyage to the shores of Spain, Italy or France, you've thought about taking a Mediterranean cruise.
There are cruises to the Med year-round, though the primary sailing season is April through early November. Of course, there are outliers. For example, some cruise lines run December sailings to take advantage of Europe's famed Christmas markets during the Advent season.
With so many itineraries and options available, how do you know when is the best time to cruise the Mediterranean Sea?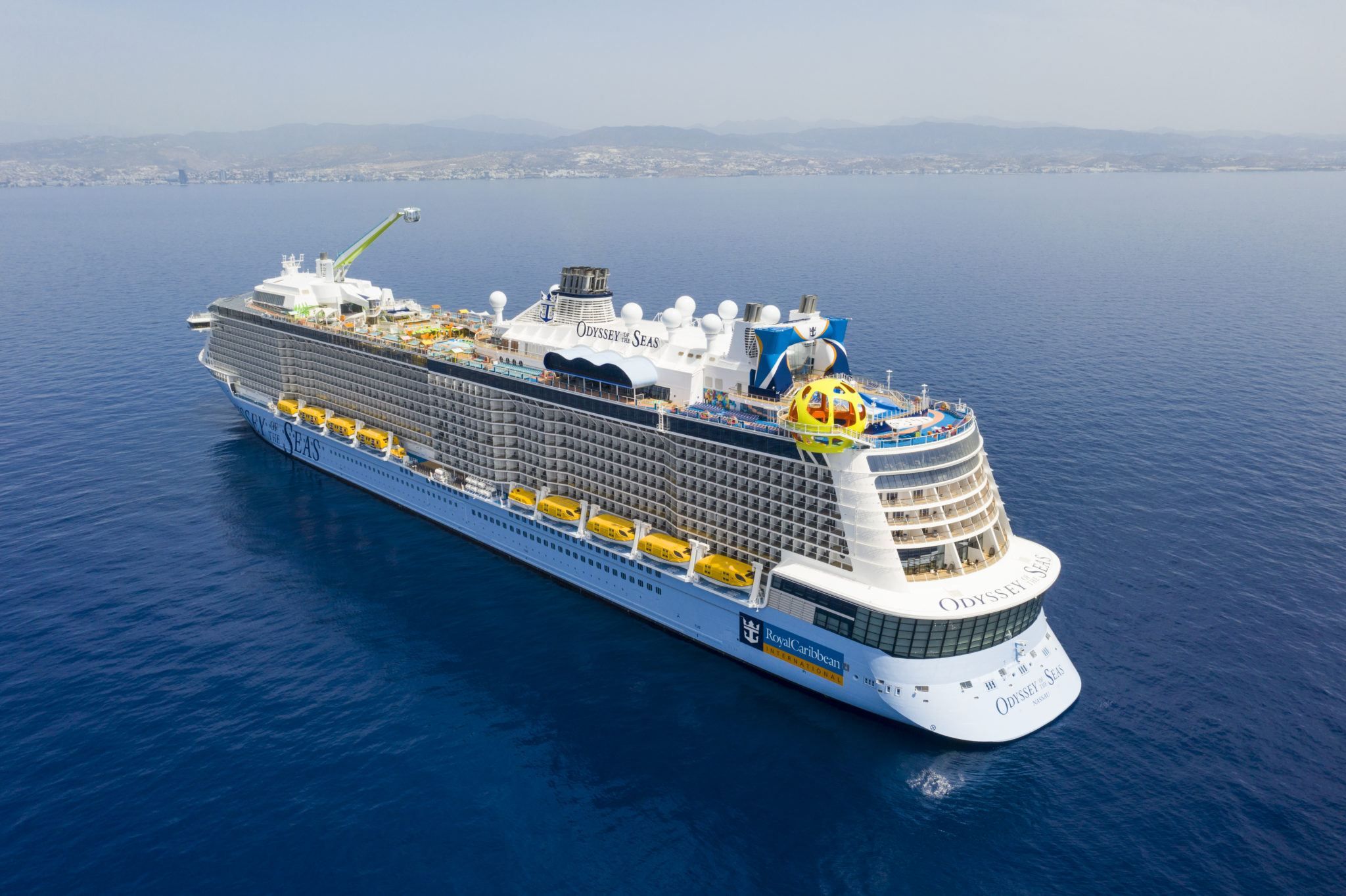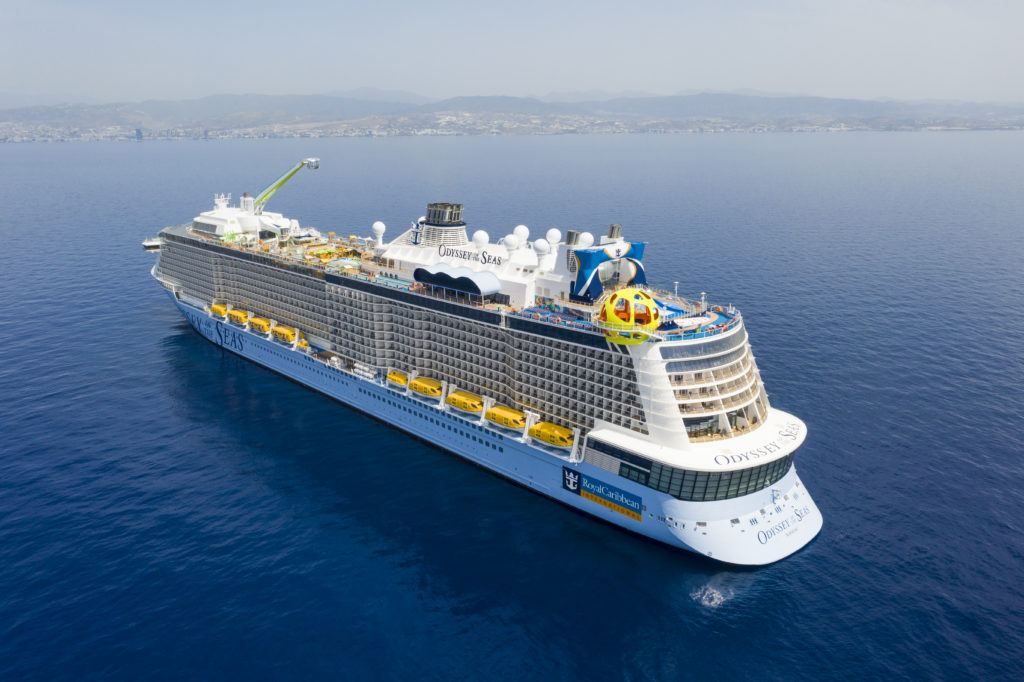 Although the Med is a vast area consisting of seven member states (Greece, Cyprus, and Malta, in addition to Portugal, Spain, Italy and France), there are preferable times to visit the region.
From comfortable temperatures for hiking the Acropolis to the cheapest possible cruise in the French Riviera, this guide will narrow down the best months to cruise to the Med for every traveler.
Editor's Note: Prices and sailings listed are always subject to change.
EXCLUSIVE RATES: Get Deals on Cruises to the Mediterranean Now!
What is the Best Time to Cruise the Mediterranean?
Best Time to Cruise to the Mediterranean for Good Weather
If you're planning to bake on the world-famous beaches of Greece, the obvious choice is to pick a sailing that departs during the sunny, summer months. However, if you want more mild temperatures for wandering cobblestone streets and sightseeing, you might opt for a sailing in spring or early autumn.
The late spring and early summer months provide ideal weather conditions for walking tours and alfresco lunches on the streets of Barcelona or Corsica. June is typically a mild time to visit the Mediterranean, especially in Greece. Very little rainfall is paired with warm temps in the upper 60s and 70s Fahrenheit.
Just keep in mind that sea temperature tends to mimic the air temperature in the Med, so if it's 65 degrees in the morning, it might be too cool for a dip.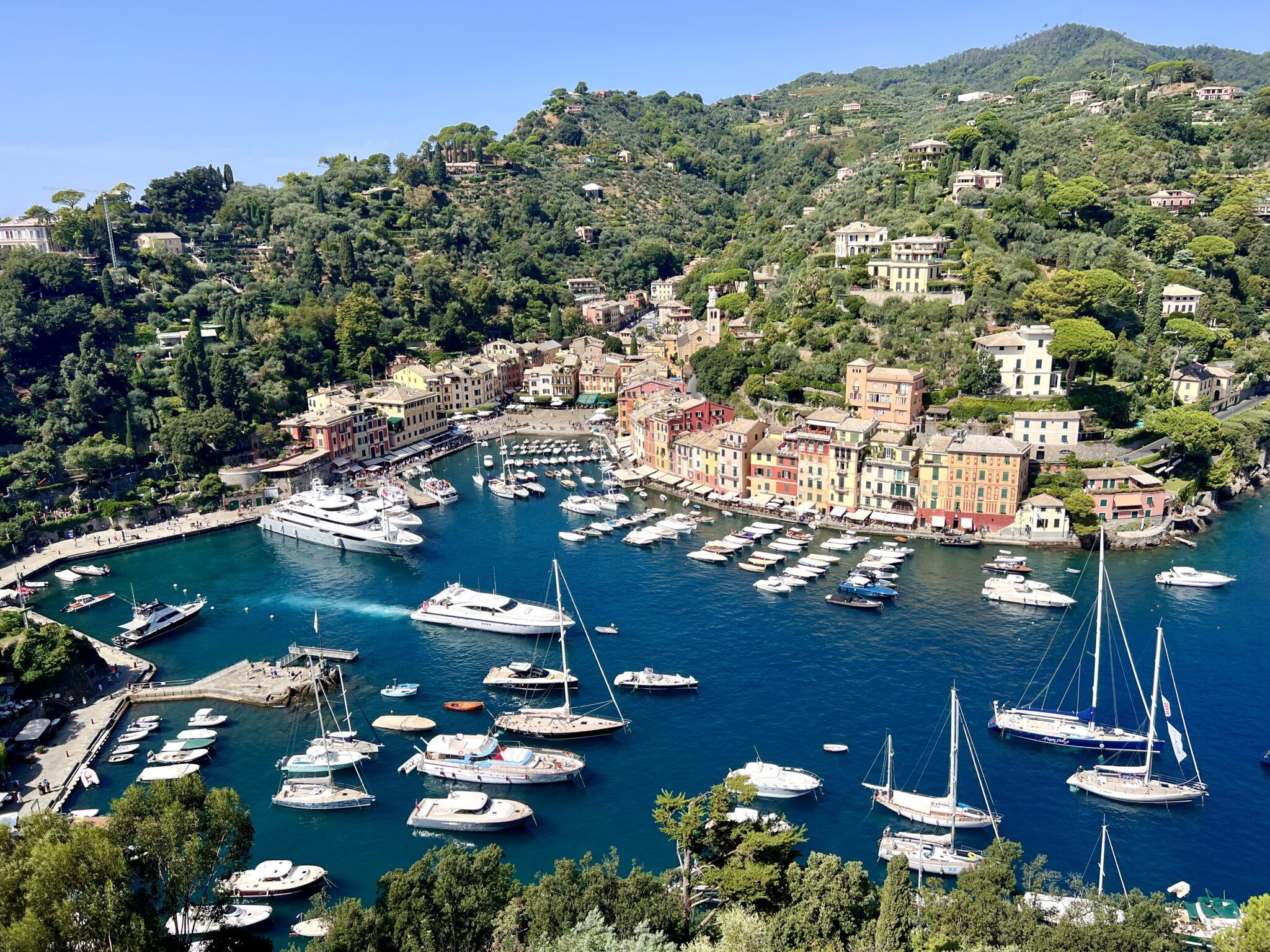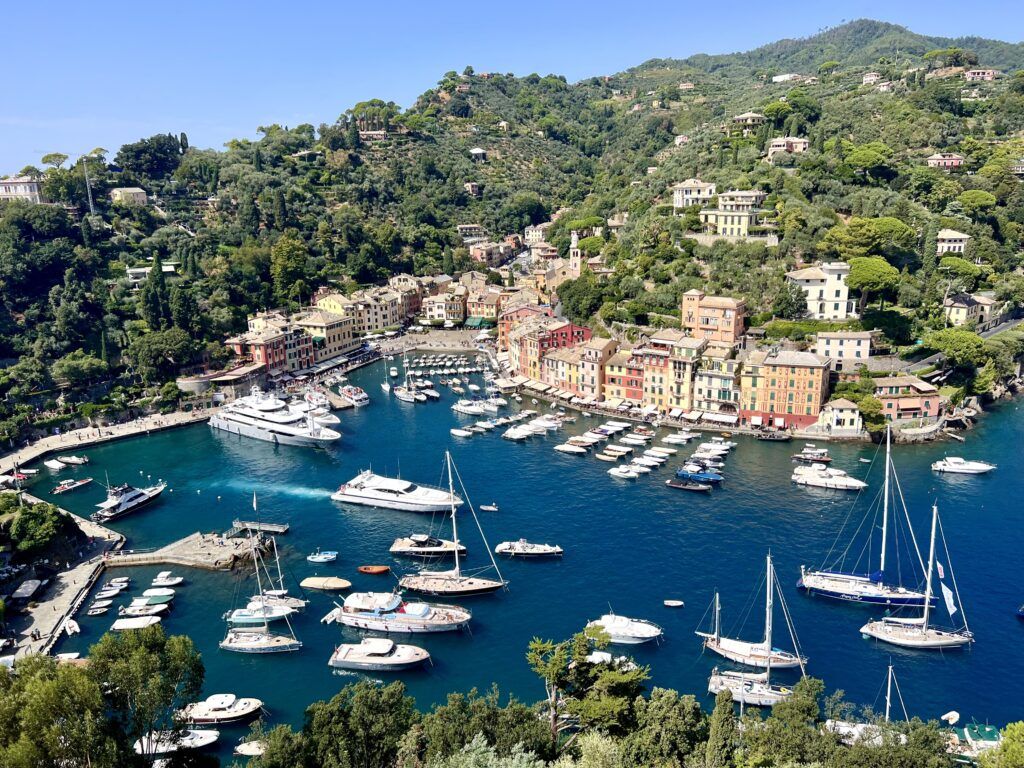 Of course, July and August offer plenty of daylight and sunshine, but keep in mind this is also when Europeans are vacationing. This region of Europe has been prone to heat waves in recent years, so if you want to avoid wilting temperatures into the 90s, plan a summer cruise to the Med carefully.
Similar to the comfortable weather in May and June leading up to peak summer months, September is also a wonderful time to cruise to the Med when temps begin to cool. It's also less crowded once the school season starts up again.
The Mediterranean is not susceptible to hurricane season like some other cruise destinations, but sea conditions during the winter months are noticeably rougher due to wind and storms.
Best Time to Cruise to the Mediterranean to Avoid Crowds
The least crowded months in the Med are probably October and February. October is very late in the Mediterranean cruise season and brings rain to the coast in cities like Marseille, along with cooler temperatures. February is completely off season but can be a prime time to visit the sunny and dry Canary Islands.
North Americans and Europeans tend to have the longest breaks during the summer months, so this will always be peak travel season in the Med. Whether locals are taking off to Nice for the weekend or cruise lines are taking advantage of an influx in family vacations, it's the most crowded time of year to visit the Mediterranean.
Therefore, if you wait until the late fall when kids are back in school, you should be able to beat back the crowds. The same can be said for the late winter months, when holiday breaks and celebrations have passed, and families are less likely to book a getaway.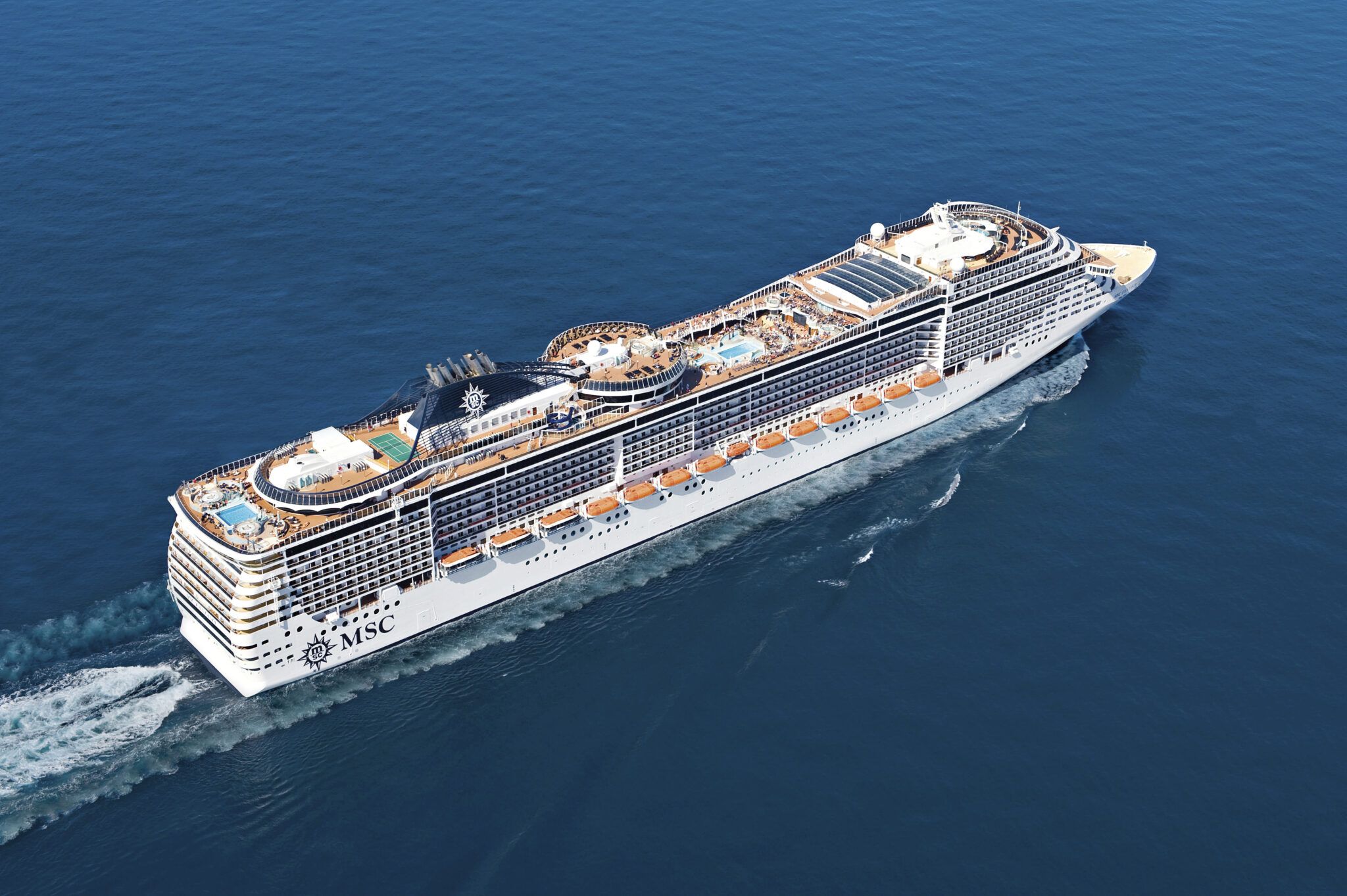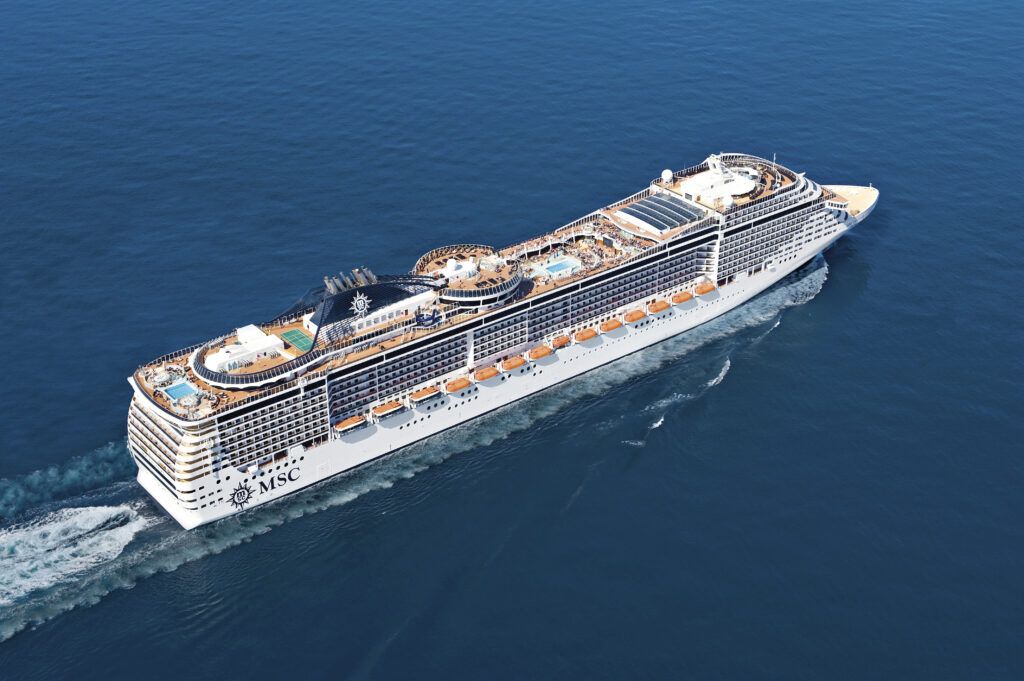 Best Time to Cruise to the Mediterranean to Save Money
The cruising masses turn up when it's a popular time to sail, like summer. So, if it's a less crowded time of year in the Med, it's also likely that cruise fares will drop to entice vacationers.
After the confetti of New Year's Eve has settled, cruises in mid to late January through March bring with them a discounted price tag. Just be advised that you might face cooler weather and bring seasickness pills in case of choppy seas — especially around the Bay of Biscay.
We found a weeklong cruise to the Western Mediterranean (round trip Barcelona) in February onboard MSC Fantasia, starting from just $549 per person, including taxes and fees. That equates to $77 per person, per night for an inside cabin.
It's also important to note that long-haul airfare to cities like Barcelona will likely be reduced during off-peak travel months like February.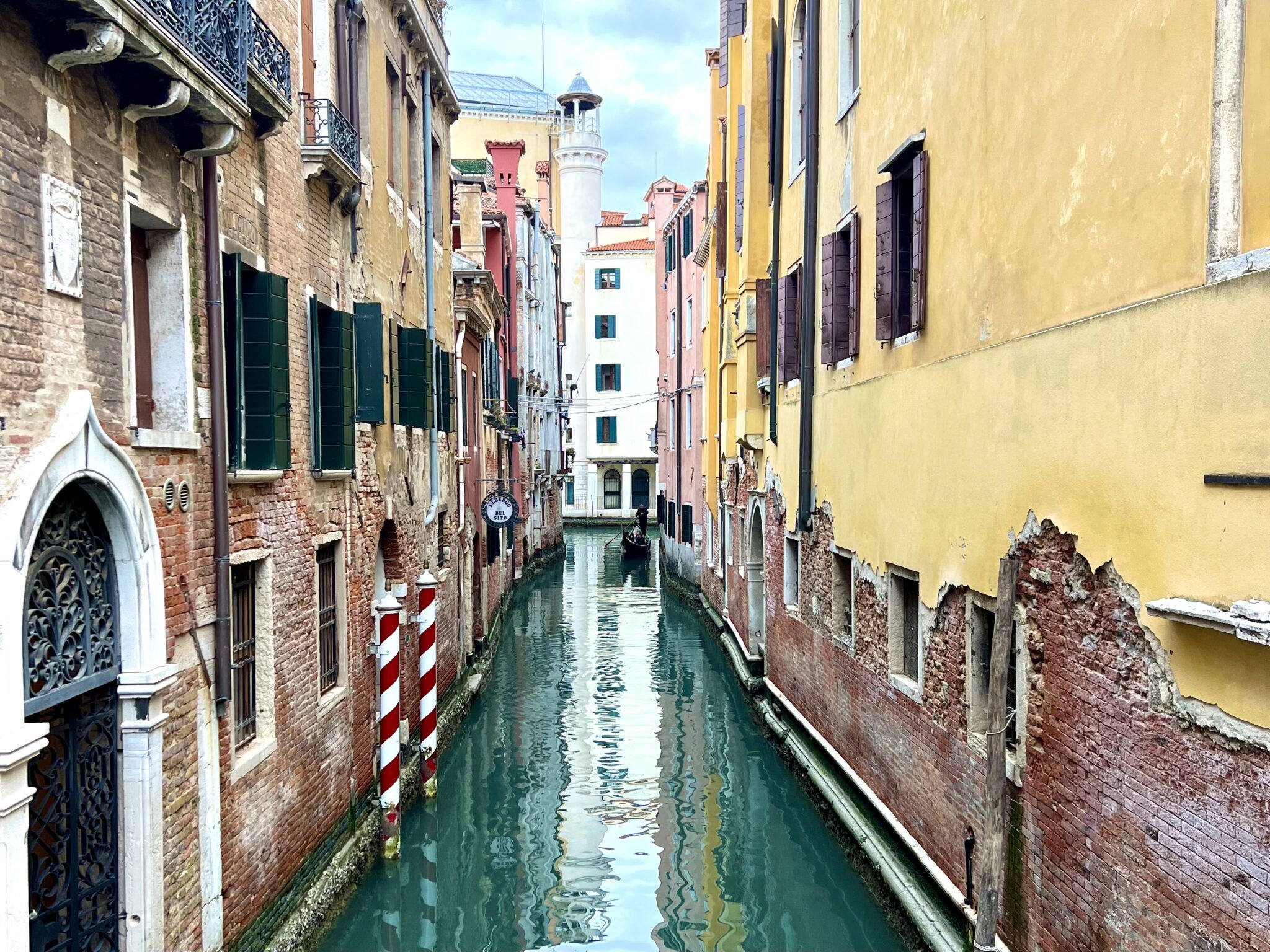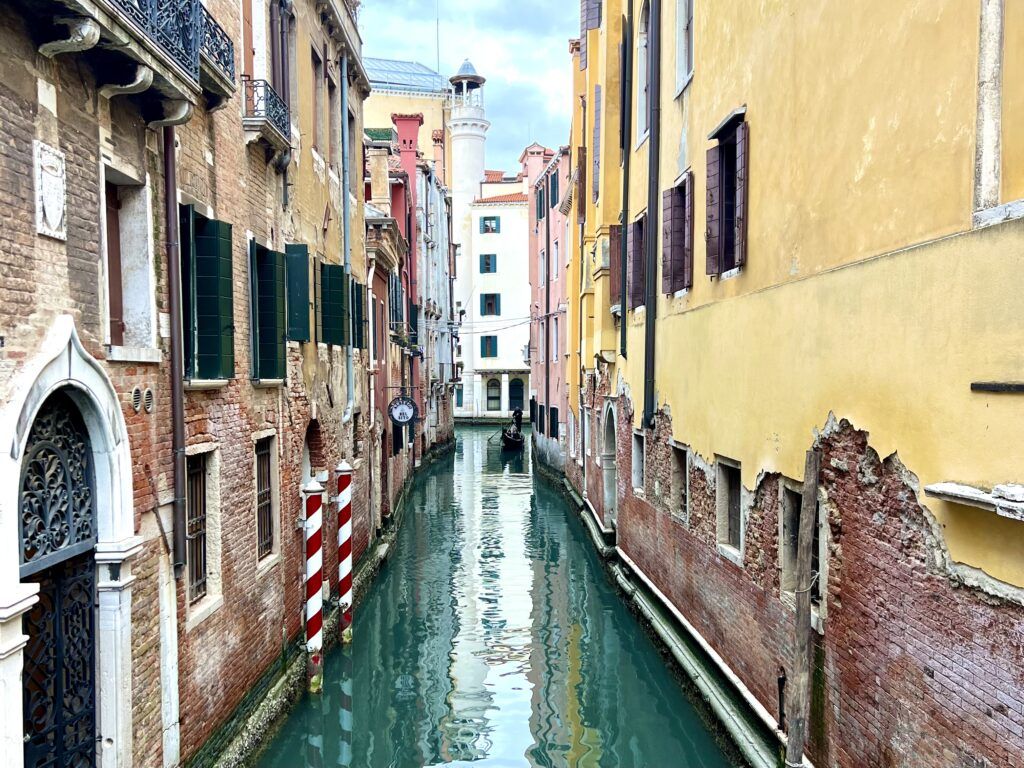 It's unlikely that a Mediterranean cruise is the vacation of choice for college spring breakers, but families might take advantage of the school hiatus for some time away. If you're looking to book your sailing in late March or early April, take heed of any spikes in price.
Another time of year in the Med that's easy on the wallet is November and December, with the exception of holiday weeks like Thanksgiving or Christmas. Deals can be found during these year-end months, like an 11-night cruise from Venice on MSC Lirica from $69 per person, per night (that includes taxes and fees) in early November. That sailing calls on seven ports, including two in Egypt.
Best Time to Cruise to the Mediterranean for Ship Selection
Most couples and families book lengthier vacations during the summer, so that is when cruise lines deploy the most ships to the Med, to accommodate for peak season.
Using an online booking tool, we found more than 60 different cruise ships listed as sailing Mediterranean itineraries in July and/or August. These ships span small yachts to the world's biggest passenger vessels and read like an alphabetized list of cruise lines from Azamara to Windstar, and everything in between.
If you're looking for the best selection of styles, ships, and Mediterranean itineraries, you won't find more variety than a summer sailing.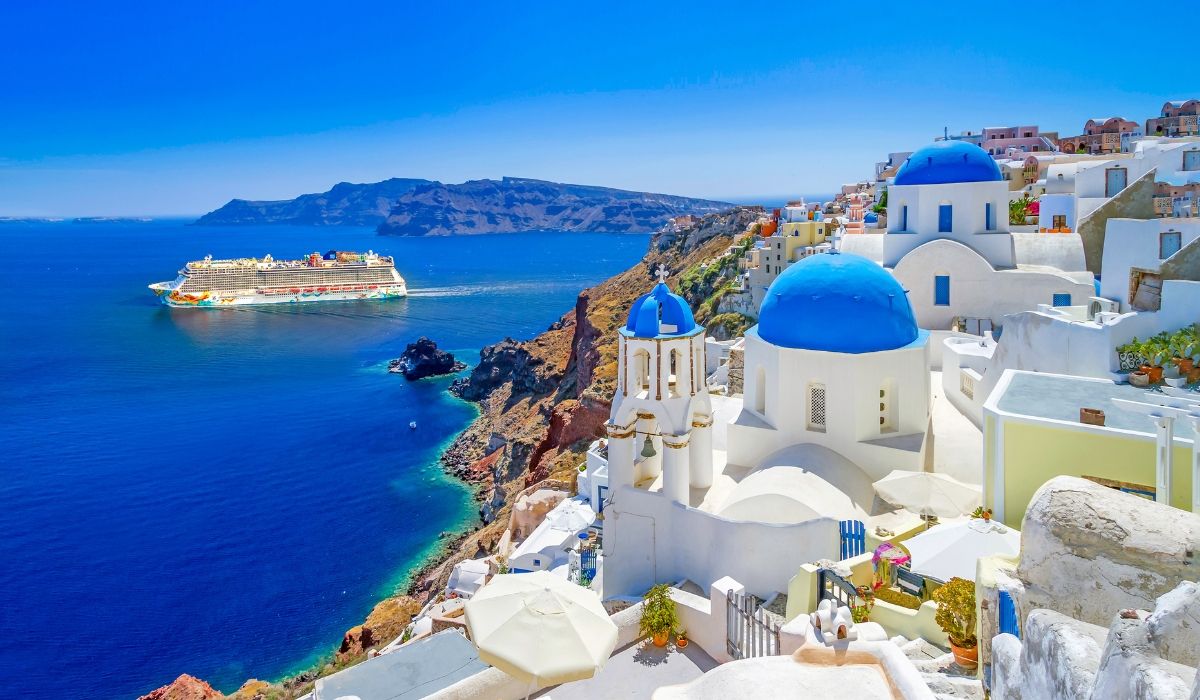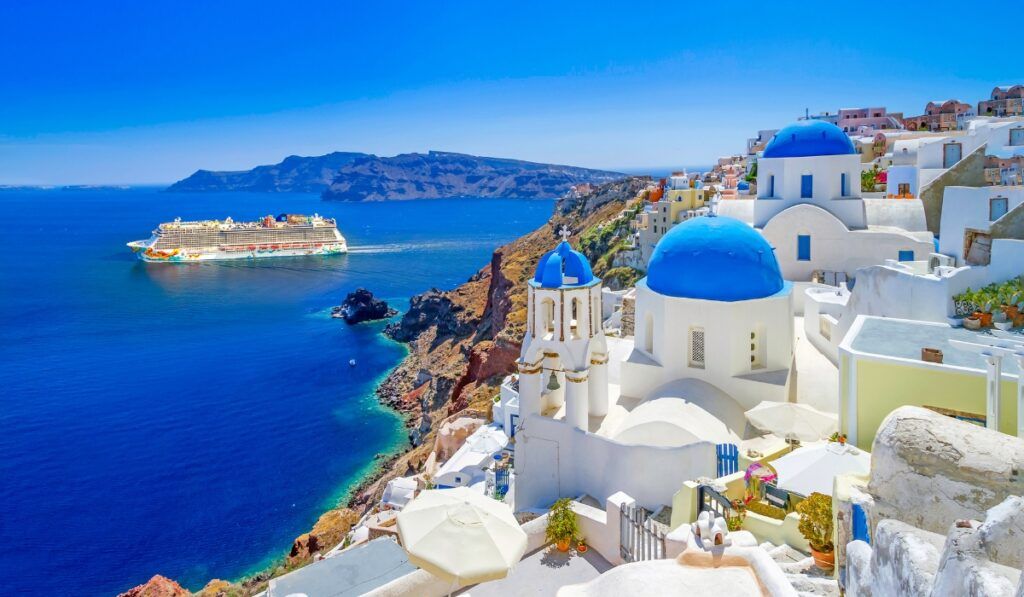 Best Time to Cruise to the Mediterranean for Festivals
Of course, the historically Catholic nations of Italy and Spain are magical places to be around Christmastime, but there are celebrations unique to the Mediterranean worth considering as well.
One of the most celebrated festivals in the world is Carnival, held during the Lenten month of February. In Venice, Carnival is observed with elaborate costumes, parades, and of course the presence of Venetian masks. Dates change each year, but the 10-day (sometimes two-week) festival always ends on Shrove Tuesday, aka Mardi Gras.
The Summer Solstice (June 21) is a widely celebrated day throughout Europe, blending pagan rituals with modern-day observations. Be on the lookout for feast days around this longest day of the year in Rome and Menorca, Spain.
If you're an aficionado of vino, consider booking a Med cruise calling on Tuscany in September. Food and wine festivals abound during the first week of September during grape harvesting season.
BOOK NOW: Exclusive Savings on Mediterranean Cruises!
Best Time to Cruise to the Mediterranean Conclusion
Any opportunity you might have to stroll the winding streets of Cinque Terre or island hop from Mykonos to Santorini is one you should take. But there are certain sailing seasons and times of year that might be more ideal than others for you to book your Mediterranean cruise.
Our long-held shoulder season secret is that the best time to sail to most destinations is in May or September. These months still offer the chance for some great weather, despite being outside of peak travel periods. Cruises during these months are also subject to some reduced pricing and potentially solid cruise deals. Aim for mid-September and early May to avoid crowds.
If those months don't work for you, check out the following best times of year to take a Mediterranean cruise:
The best month for weather in the Mediterranean is: June
The best month for a cheap cruise to the Mediterranean is: November
The best month to avoid cruise crowds in the Mediterranean is: February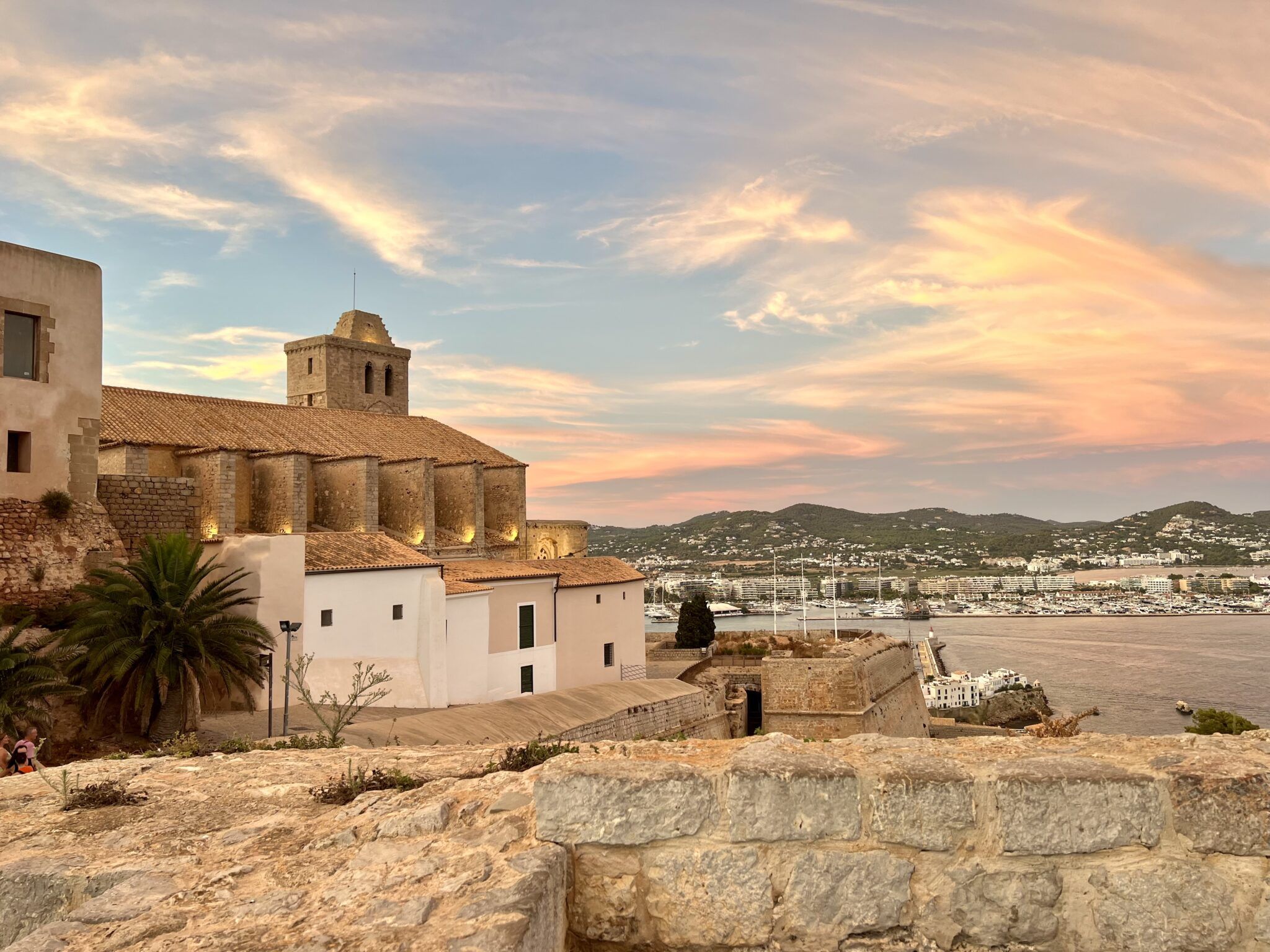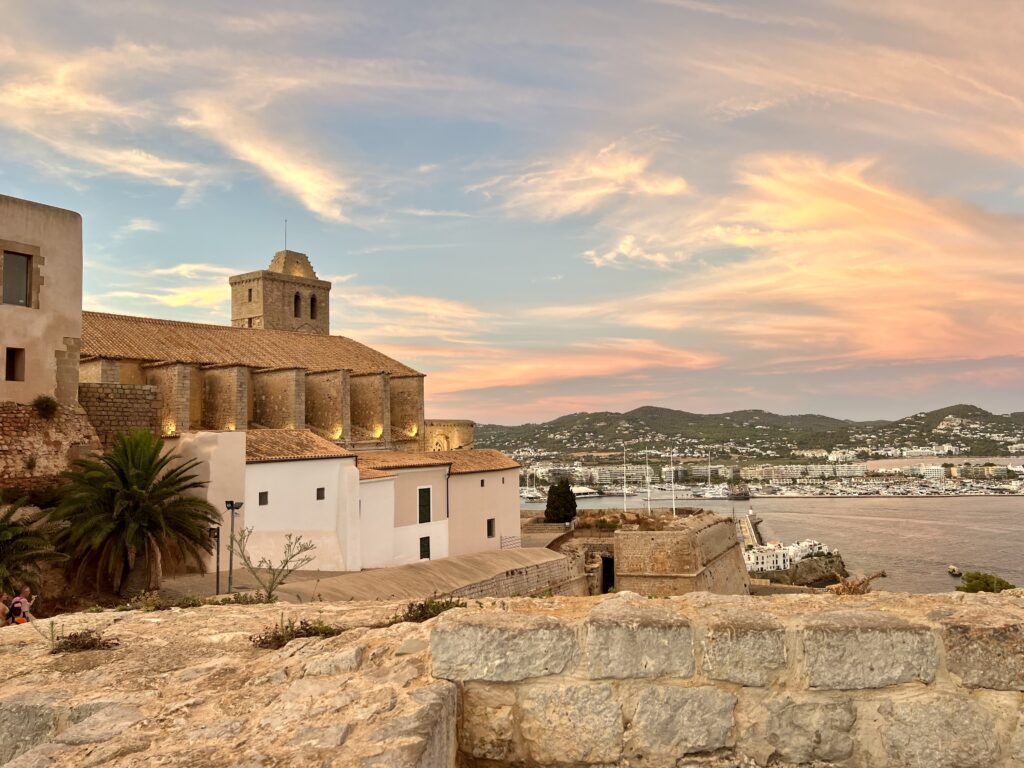 Worst Time to Cruise to the Mediterranean
Now that you know the ideal months to sail through the Med, here is one you might want to avoid: August. It might seem counterintuitive, as August brings with it abundant cruise availability and toasty summer weather. But August cruises to the Mediterranean also carry a hefty price tag and the crowds to match.
August is typically when many Europeans take off — for the entire month — so either you will bump into holidaymakers from adjacent areas, or you might encounter "closed" signs on shops and restaurants. You might have a perfectly lovely time strolling Rome during some enchanted late summer evening. But be advised that this is often the busiest, hottest, and most expensive month to take a cruise to the Med.
Comments
What is your best time to cruise the Mediterranean? Do you usually cruise during peak season or during off times to save money? Drop us an anchor below to share your experiences cruising the Mediterranean.