So, you have decided to take your first cruise to Alaska. Congrats! You are going to have a truly unforgettable vacation. Even if you have sailed the Caribbean or another region of the world before, a cruise "way up north" is quite different. To help you navigate these waters, we have put together our list of expert Alaska cruise tips every cruiser needs to know in 2022.
SCROLL DOWN TO WATCH OUR LATEST ALASKA CRUISE TIPS VIDEO
Top Alaska Cruise Tips Every Cruiser Needs to Know in 2022
You Will Need to Be Vaccinated
If you are planning to cruise to Alaska in 2022, there will be a few additional requirements in place that you should know before you go.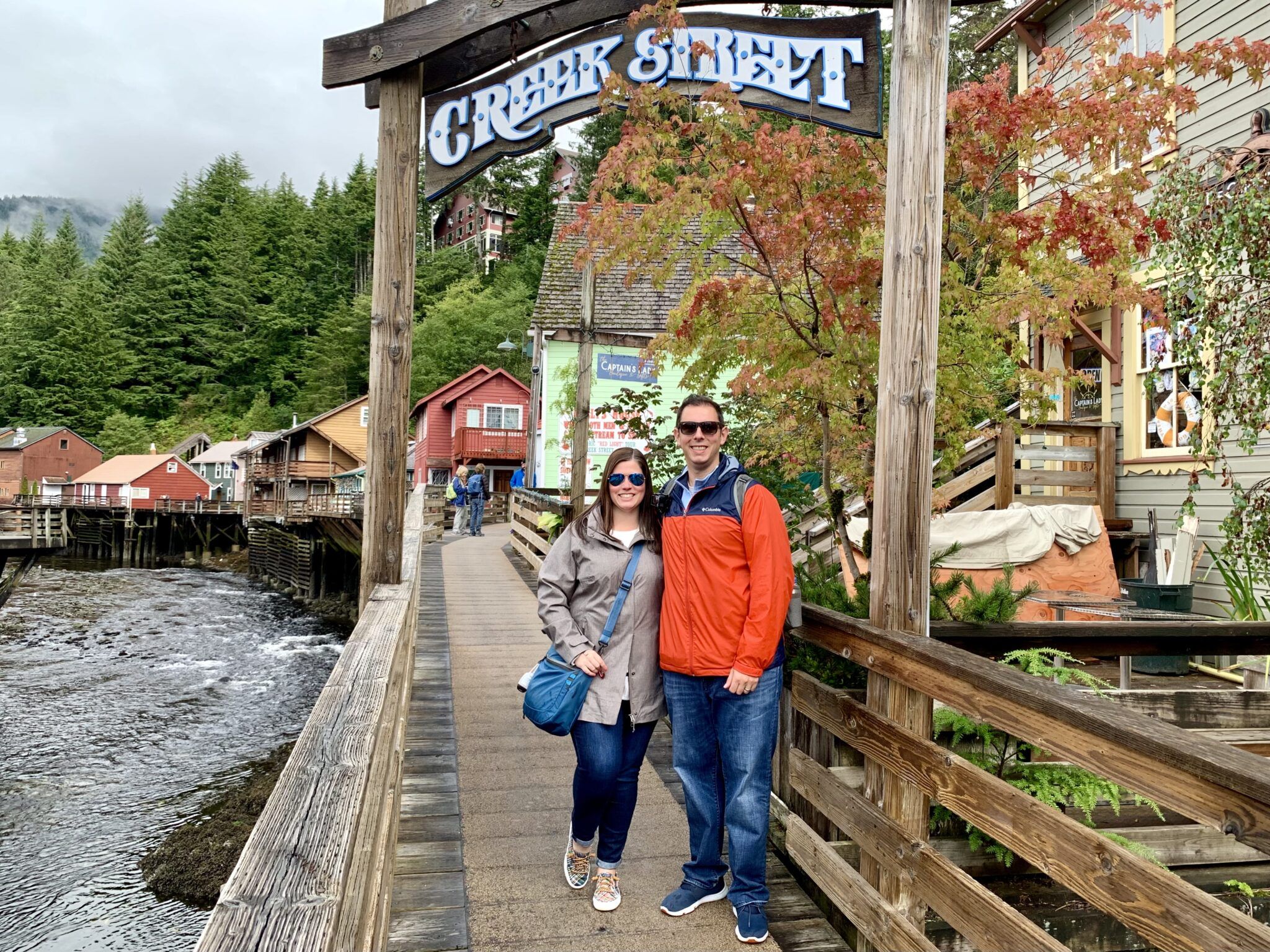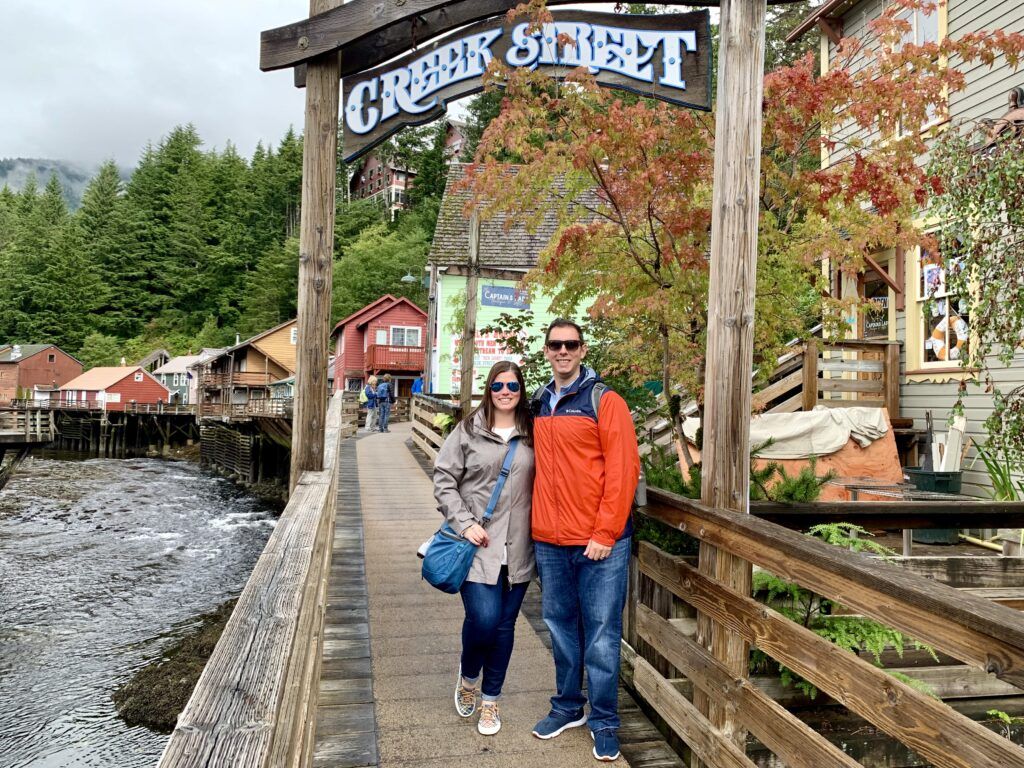 First, and perhaps the most important, Alaska cruise tip is that you will need to be vaccinated to take an Alaska cruise in 2022. While the specifics vary slightly by cruise line, eligible guests need to be fully vaccinated with an approved vaccine at least 14 days prior to sailing. Guests will also need to show proof of vaccination at the cruise terminal.
This requirement remains in place for the foreseeable future.
EXCLUSIVE SAVINGS: Get Deals on Alaska Cruises Now!
You Will Need to Arrive With a COVID Test
Additionally, all cruise lines currently require a COVID test prior to boarding regardless of vaccination status. While a few brands complete testing at the pier, most require guests to arrive with a negative test on embarkation day.
For most cruise lines, a negative PCR or antigen test is required within 2 days of boarding the ship (vaccinated guests). For unvaccinated guests (minors), most brands now require a negative PCR test taken within 72 hours of departure.
You will need to show proof of a negative test along with other boarding documents at the pier.
You Should Have a Passport
For U.S. citizens, a passport is technically not required for closed loop cruises, a cruise that begins and ends in the same U.S. port. Thus, if you are cruising to Alaska roundtrip from Seattle, a birth certificate and a government issued ID are the only forms of documentation required.
However, just because you do not need a passport to go on the cruise, doesn't mean that you might not need one to enter one or more of the ports of call during your trip.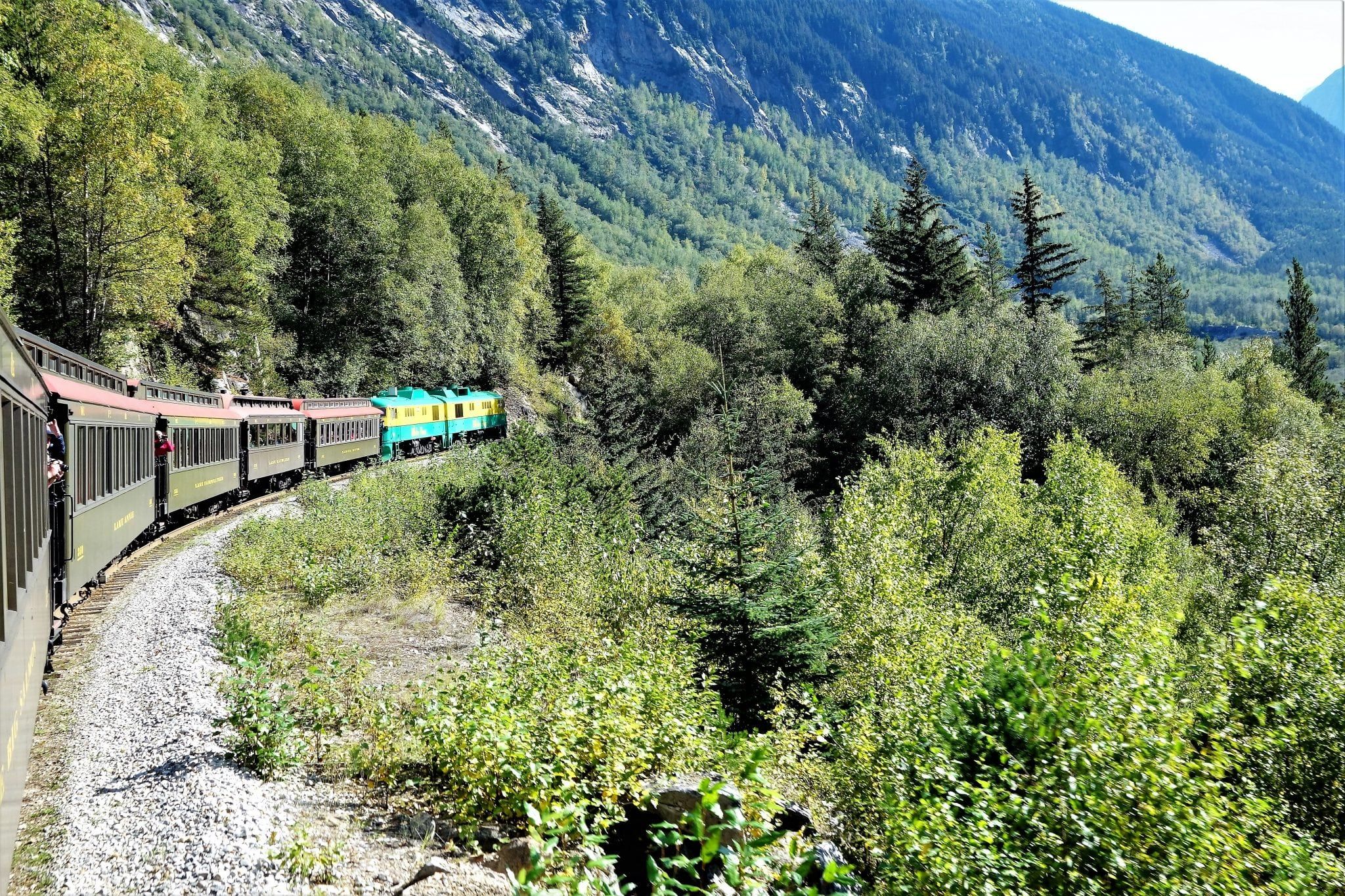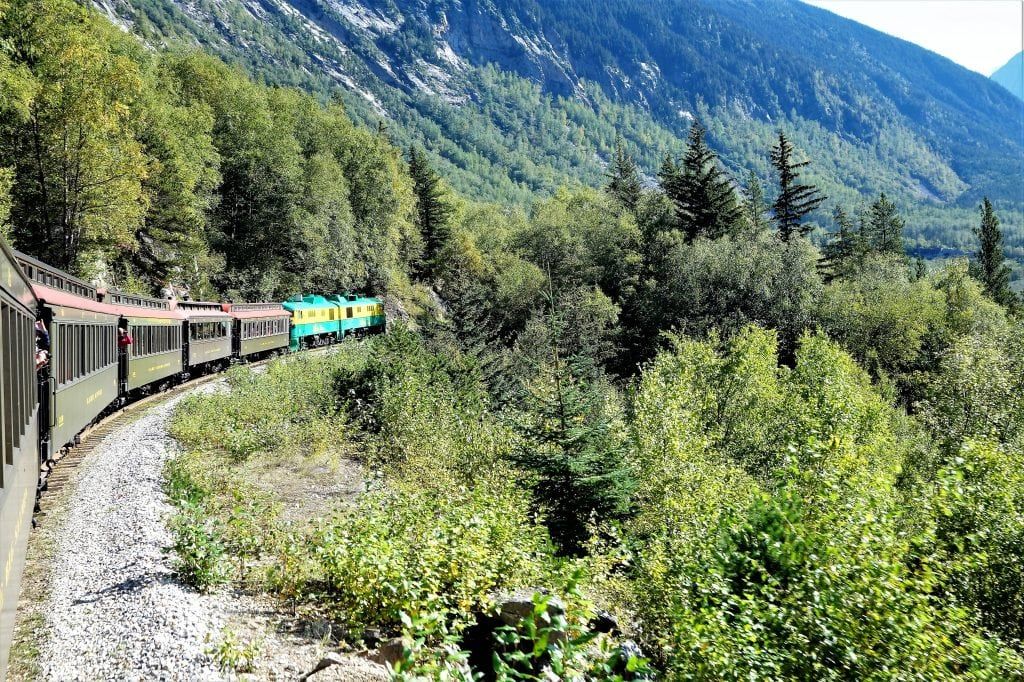 For instance, you may need a passport for some Alaska cruise excursions. Shore excursions that visit Canada, like the White Pass Railway in Skagway, do require a passport to participate.
So, one of our expert Alaska cruise tips is to always cruise the region with a passport.
Understand How Much an Alaska Cruise Costs
One of the most important Alaska cruise tips is always knowing the cruise cost so you can budget accordingly. When Alaska cruise planning, you should know that Alaska cruise vacations are a bit on the pricey side when compared to Caribbean cruises.
Alaska cruise costs fluctuate considerably depending on a few factors. The cruise line, cruise ship, Alaskan itinerary, and time of year will all weigh heavily on pricing.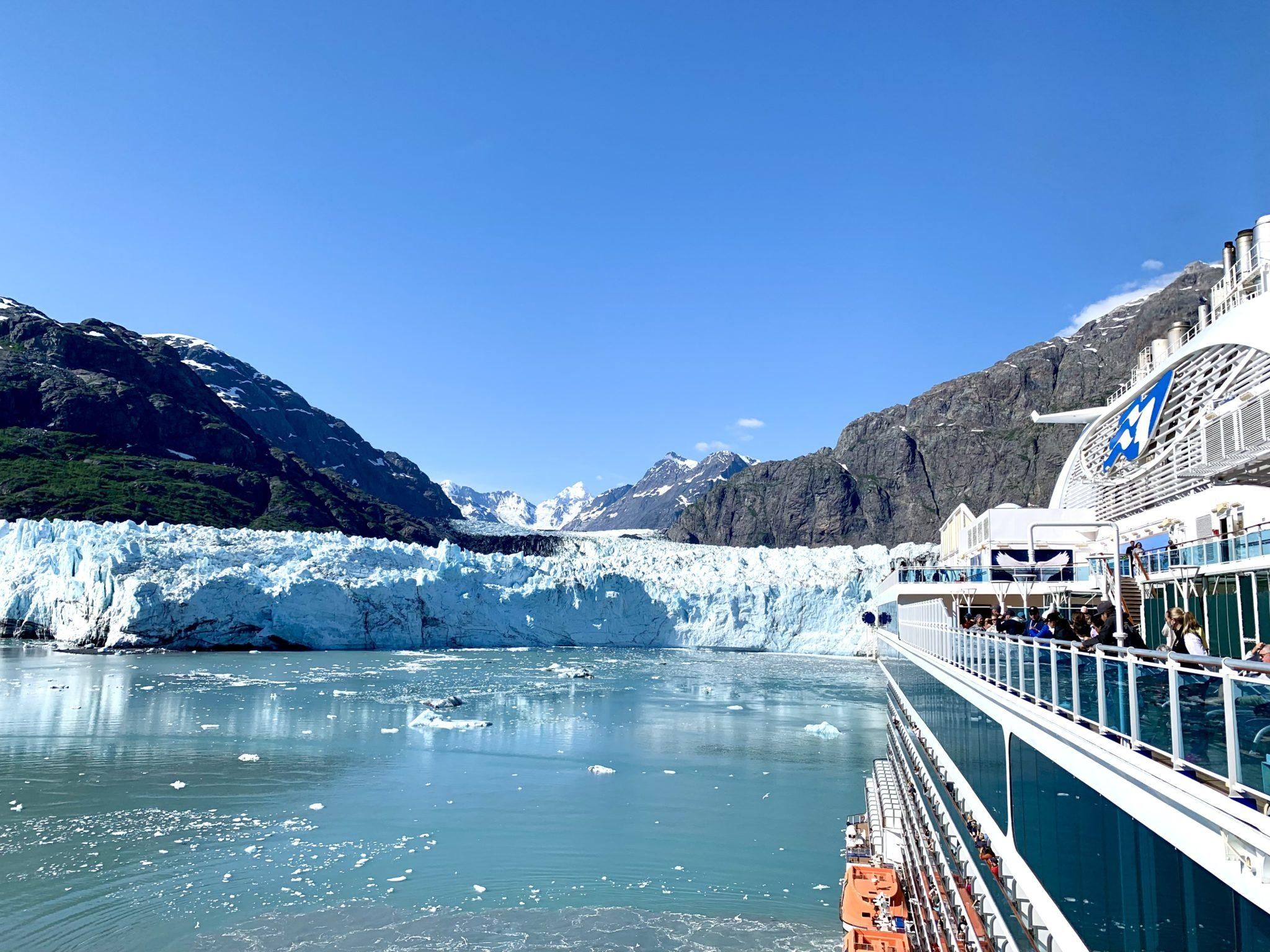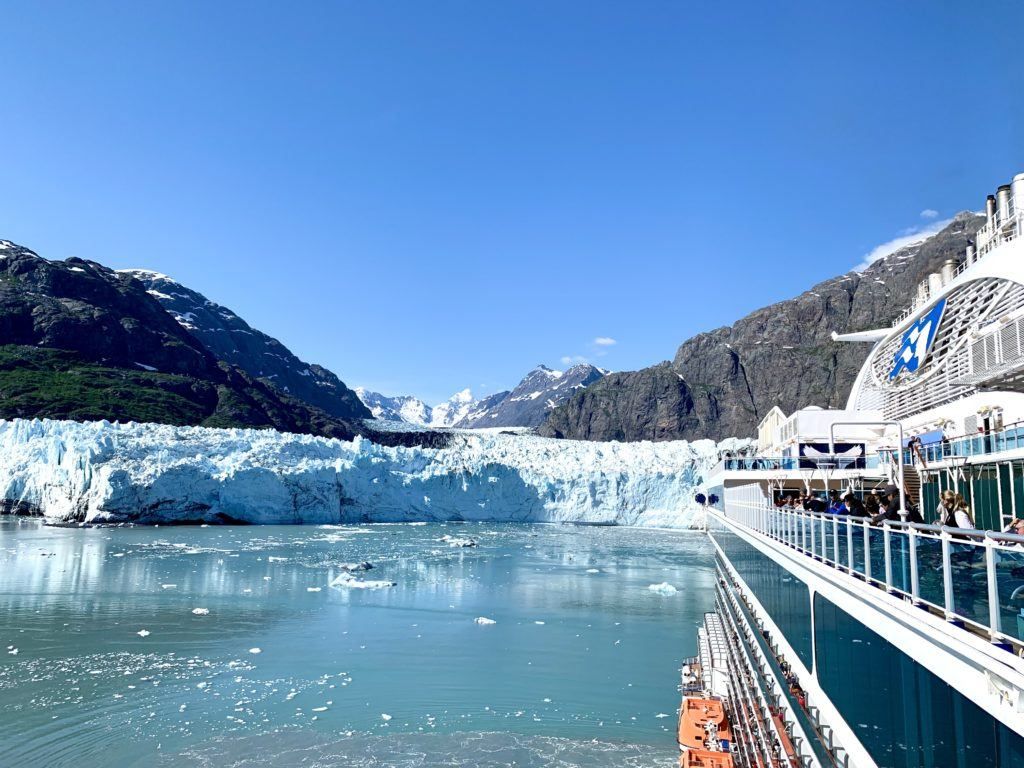 If you have flexible vacation time, choosing the right time to take an Alaskan cruise can have a big impact on your budget.
Related Post: Beginner's Guide to Cruise Planning
Know the Best Time of Year to Take an Alaska Cruise
Alaska is one of the top cruise destinations. It is a cruise on the top of many travelers' bucket lists. However, some may not know that Alaska is a seasonal cruise port. This means that you will only be able to cruise to Alaska during select months of the year.
When determining the best time of year to cruise to Alaska, you will need to consider the weather, price, and crowds.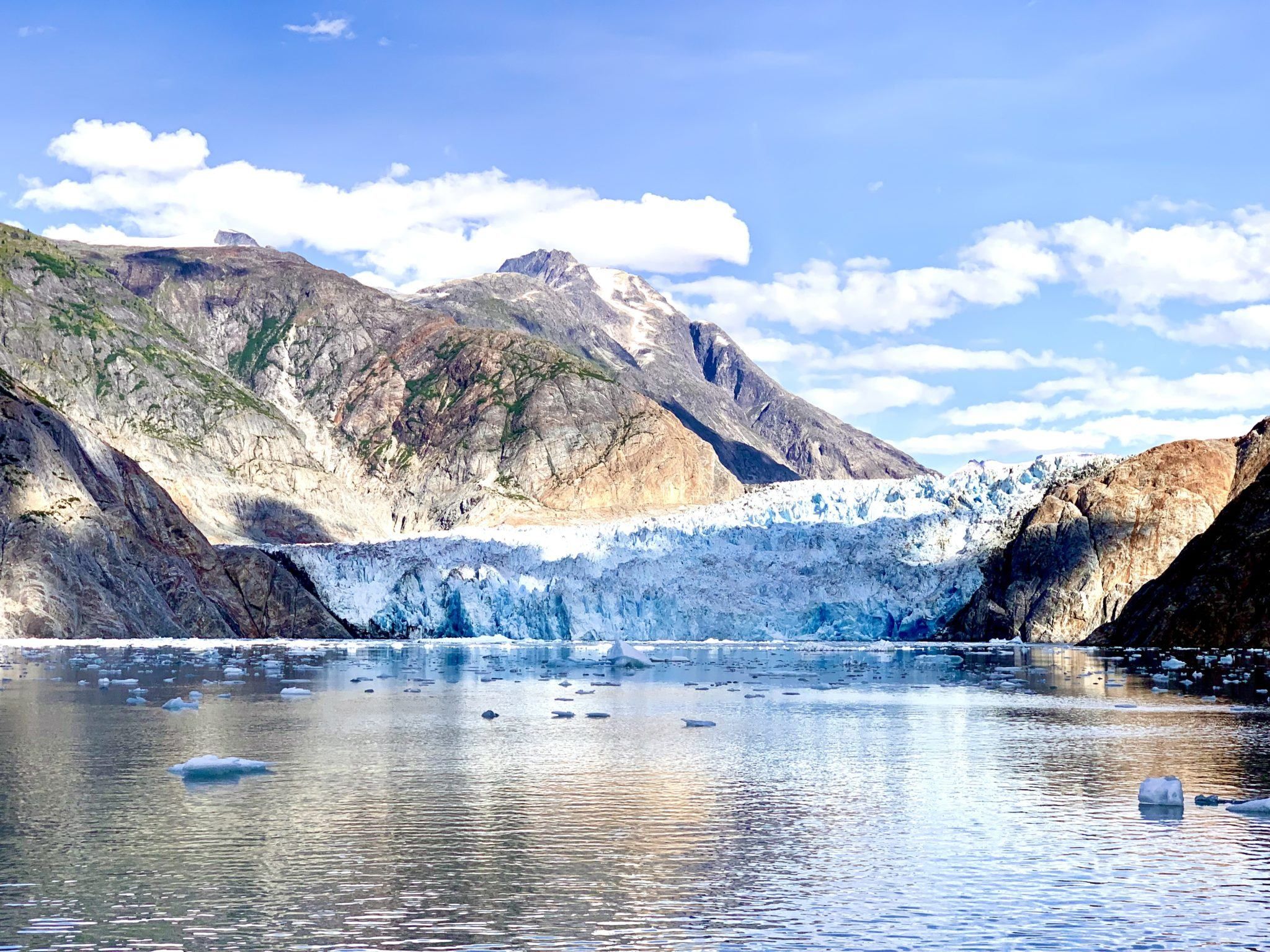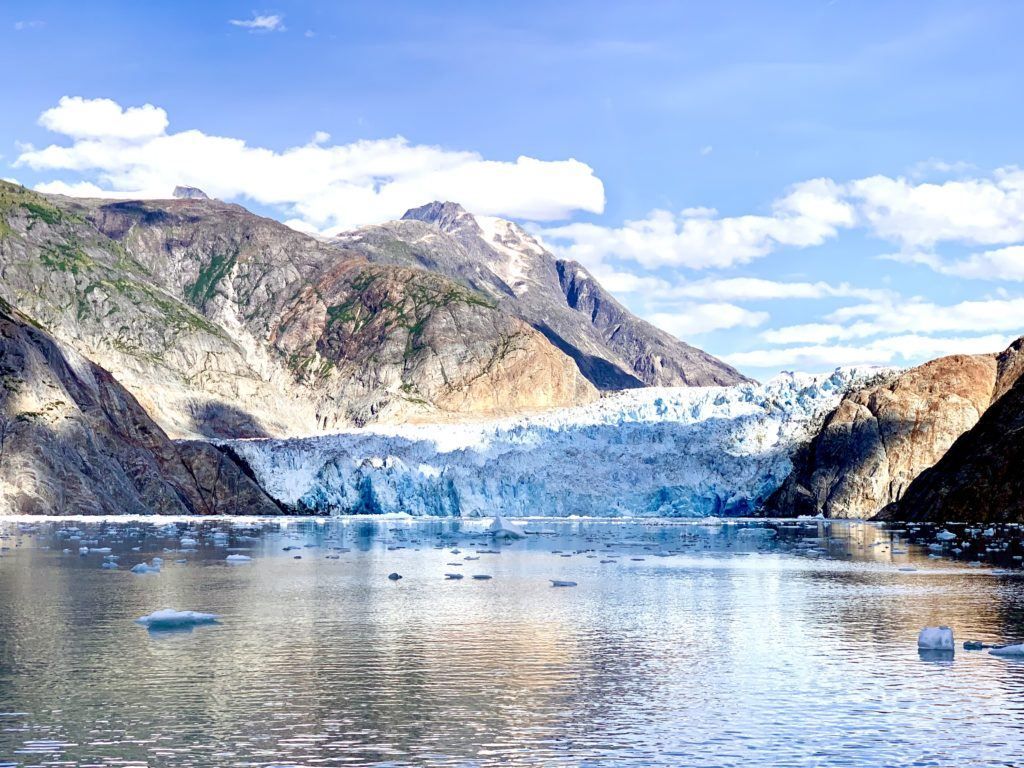 The Alaskan cruise season generally runs from late April/early May through the end of September. Mid summer usually offers the best combination of average temperatures, rainfall amounts, hours of daylight, and wildlife sightings. However, this also means increased crowds and increased price.
One of our expert Alaska cruise tips is to cruise during the shoulder seasons (beginning or end of the Alaska cruise season). This will save you money and avoid the crowds. We have cruised to the region late in the season a few times now and have had a great Alaska cruise.
Pick the Best Cruise Line and Cruise Ship For Your Alaska Cruise
Alaska sees over a million cruisers travelling each year. With that said, more and more cruise lines and ships are sailing to the region every year.
From family-friendly cruise lines, to luxury high end cruise lines, to small ship adventure cruises, there is truly no single best cruise line or best cruise ship in Alaska. Truthfully, it all depends on your travel party's preferences.
Brands like Norwegian Cruise Line and Royal Caribbean offer more diversity for multi-generational families. With some of the newest and most innovative ships in the fleet cruising this region, these might be the best Alaska cruise picks for families. Carnival Cruise Line and Disney Cruise Line are also popular choices for family cruises to Alaska.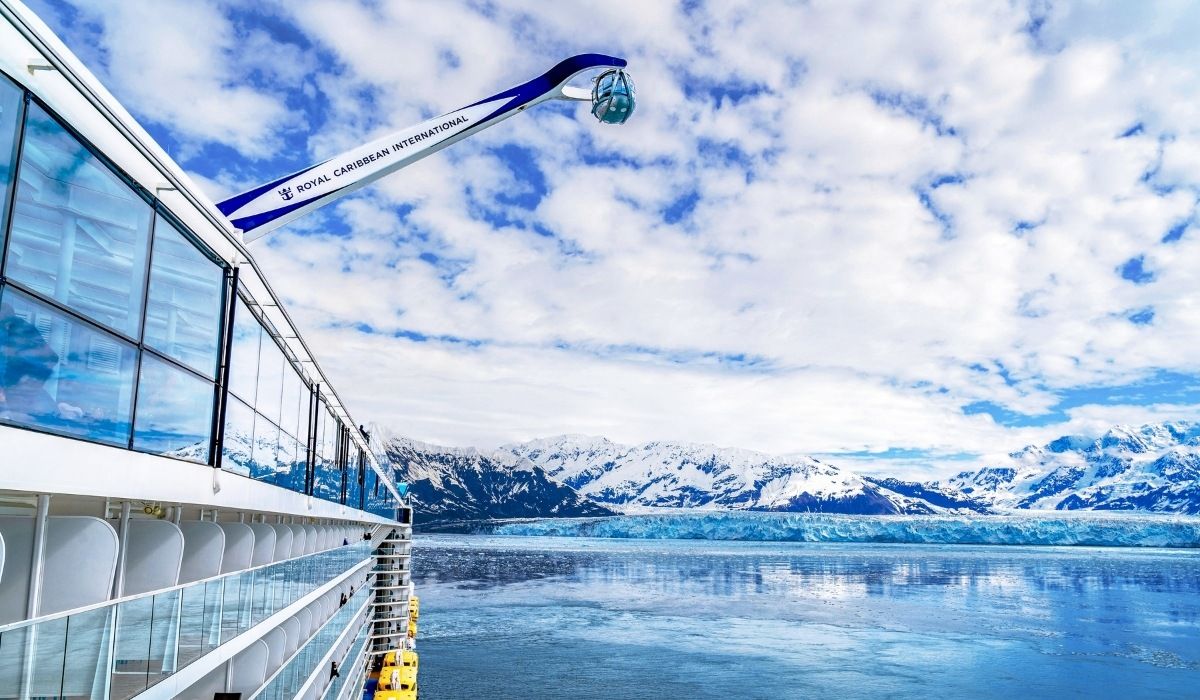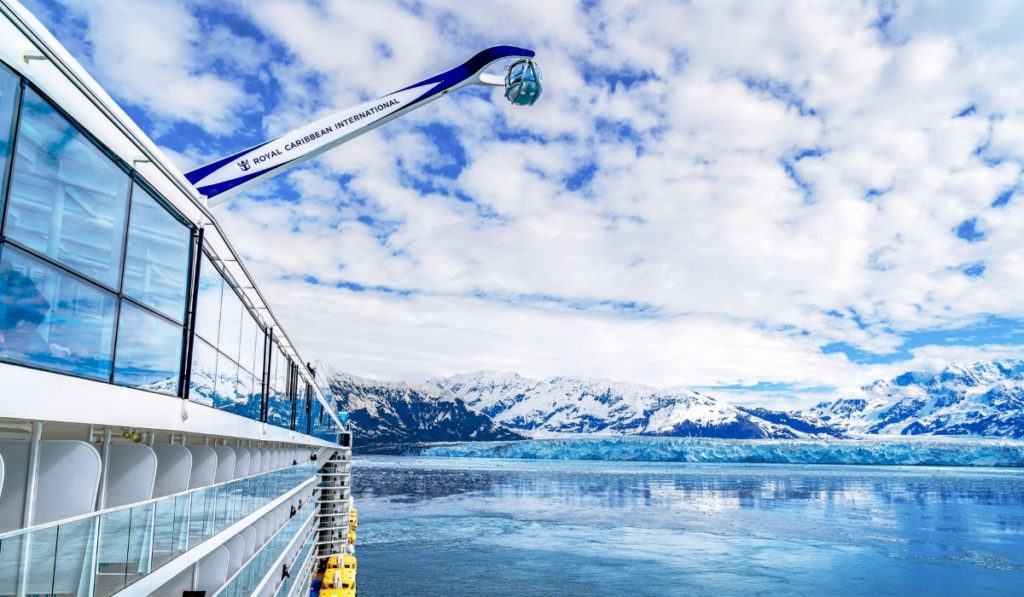 Couples may want to consider Princess Cruises, Celebrity Cruises, or Holland America Line. In fact, Princess Cruises' newest ship, Discovery Princess, will be sailing in Alaska in 2022.
There are also luxury cruise lines like Viking. While this trip might cost a bit more, it includes shore excursions at each port of call, beer and wine at meals, free WiFi, and no up-charges for specialty dining.
Pick the Best Alaska Cruise Itinerary
Again, much line cruise line and cruise ship, the best Alaska cruise itinerary is really all about your travel party's preference.
The most common Alaska cruises are 7 days in length and are round-trip sailings departing from either Seattle, Washington or Vancouver, British Columbia.
There are also one-way sailings that generally cruise from Seward or Whittier, Alaska to Vancouver, BC (and vice versa) on Northbound or Southbound routes.
Some cruise lines also offer select Alaska cruises out of California.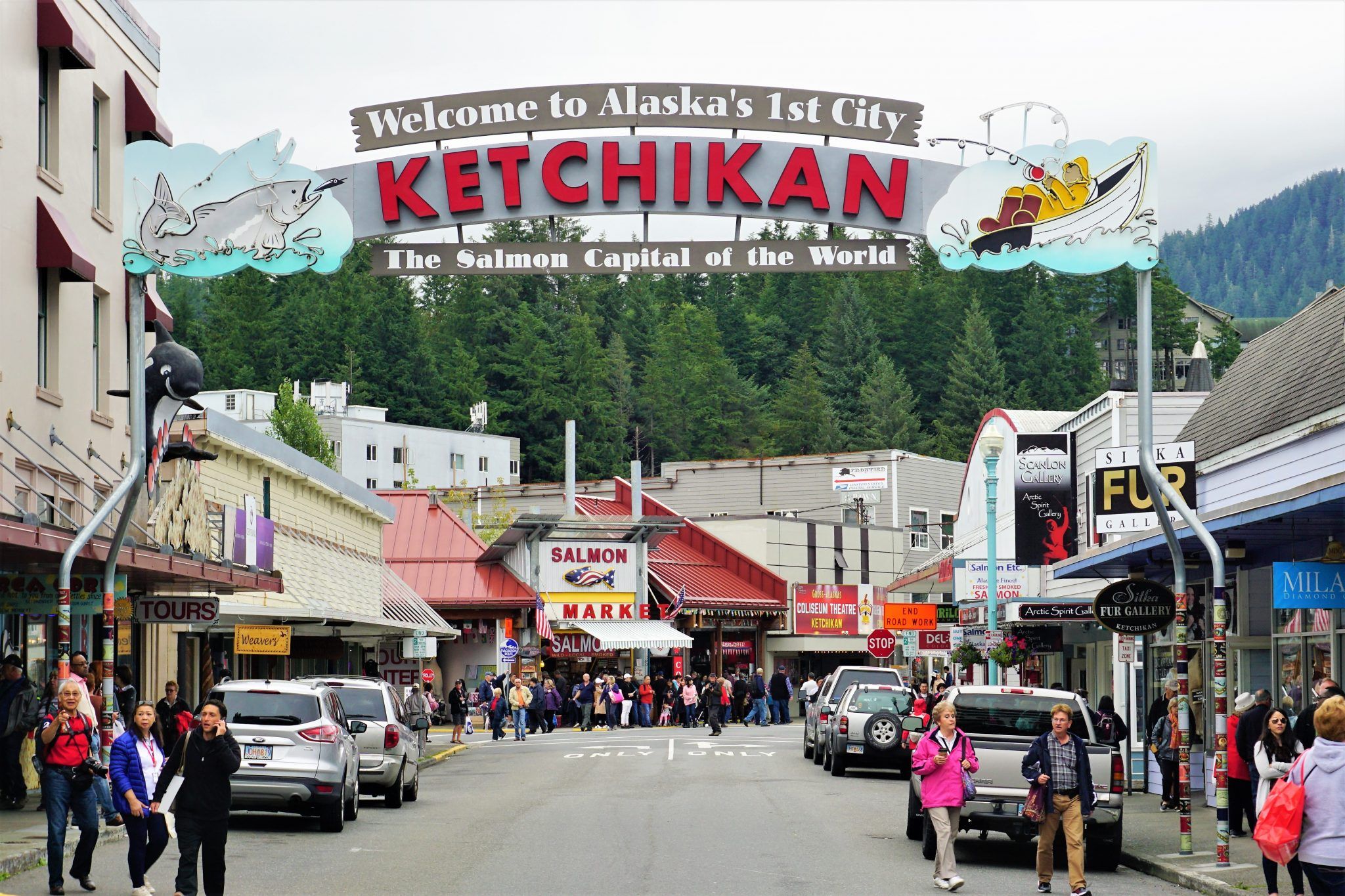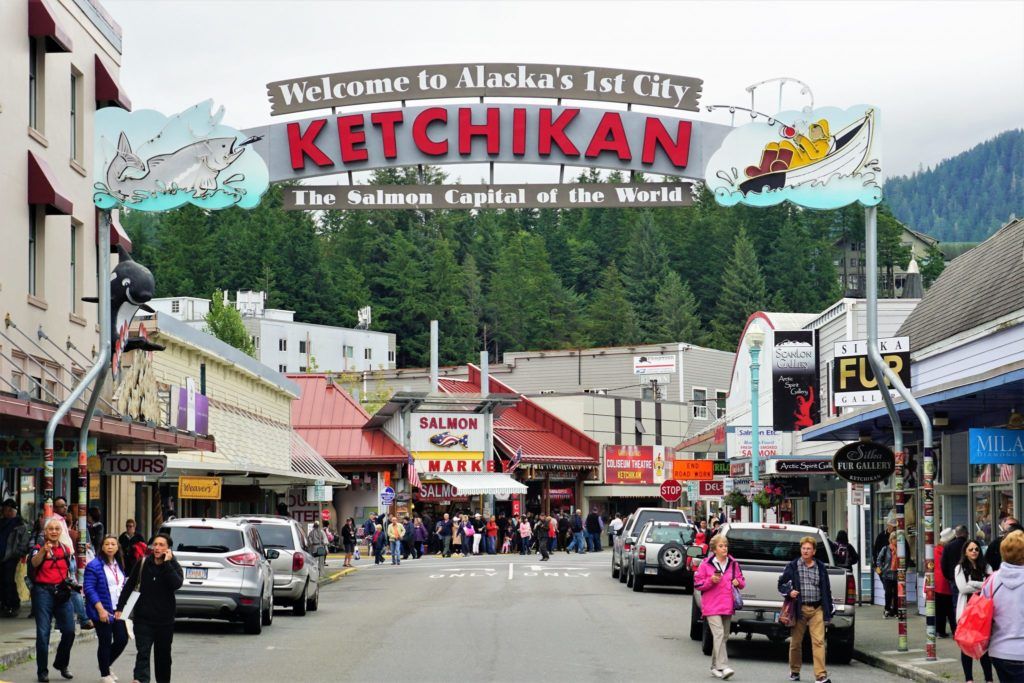 The top ports of call on an Alaskan cruise are Juneau, Ketchikan, and Skagway in Southeast Alaska, as well as Victoria, British Columbia. Some ships might also visit Sitka, Haines, or Icy Strait Point.
Most cruise ships will also have at least a day of "scenic cruising", where you will sail past majestic glaciers and fjords.
If you are a first time cruiser to Alaska, one of our expert cruise tips is to stick to a traditional 7-day roundtrip cruise. If you can find one that cruises through Glacier Bay National Park, we highly recommend it. The views are amazing!
Upgrading to a Balcony Is Worth It
Once you have decided on your cruise ship and itinerary for your Alaska cruise, you now need to choose your cabin category. If you are trying to decide what type of cabin is right for you, we have a complete guide to cruise cabin categories.
However, one of our expert Alaska cruise tips is to upgrade to a balcony. There are many reasons to book a balcony cabin on any cruise, but we find this splurge the most beneficial in Alaska.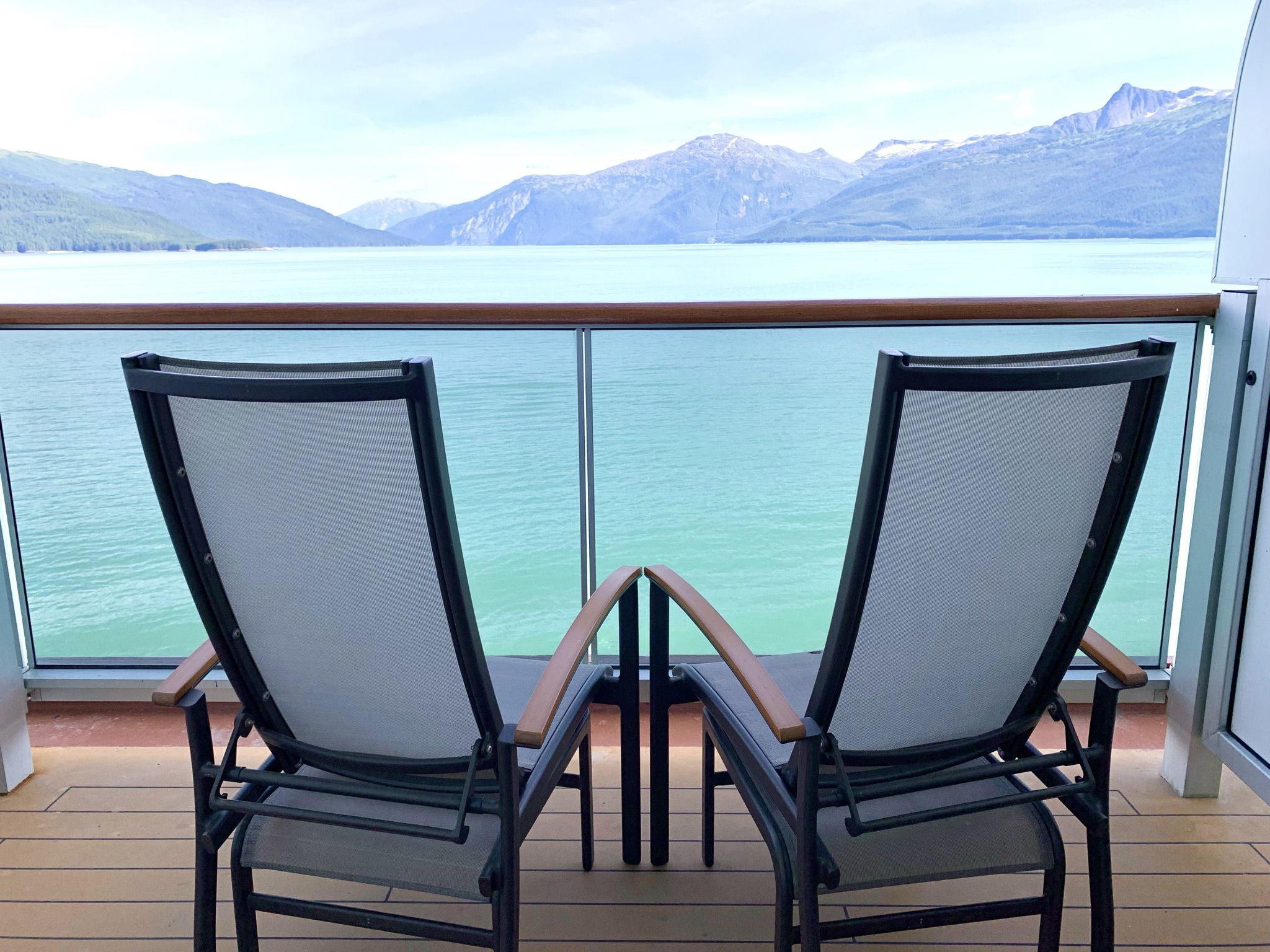 Yes, a balcony cabin will cost more than an inside stateroom or oceanview cabin. Though, it is truly breathtaking to admire the natural landscapes from the comforts of your balcony on an Alaskan cruise.
Arrange for Transportation and Lodging
Depending on your embarkation port, you will likely need to arrange airfare. You will also want to consider booking a pre-cruise or post-cruise hotel stay.
While we always recommend flying in a day early, it is even more important when cruising in 2022 given all the recent flight cancellations and delays.
When budgeting for your cruise, you will also need to account for the price of airfare and hotel stays.
You should check with the cruise line, or your travel agent, to see if there are any promotional airfare offers. Many cruise lines are now offering packages that include airfare. This option also offers some peace of mind in case of air delays, as the ship will usually wait for you.
Related Post: Best Alaska Cruises for 2022
Budget Extra Money for Shore Excursions
A cruise to Alaska is not cheap. The cruise fares themselves can run you double (or more) compared to a Caribbean cruise. The shore excursions and tours in Alaska can also cost you a pretty penny.
This is especially true if you want to book some of the "once in a lifetime" tours during your Alaska cruise. When we think of one of our best Alaska cruise experiences, a helicopter ride to the Mendenhall Glacier comes to mind. However, this tour can cost $500 or more per person.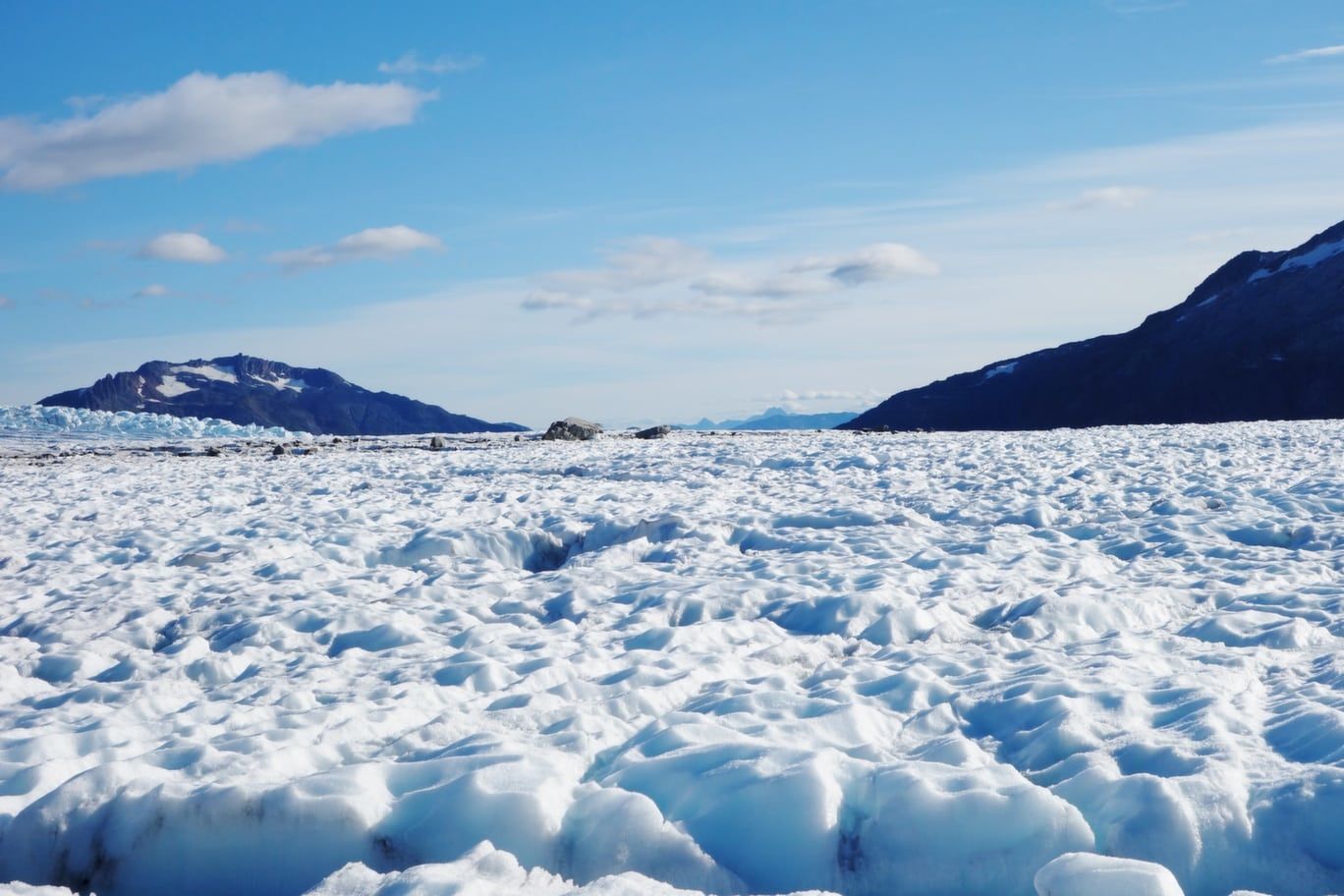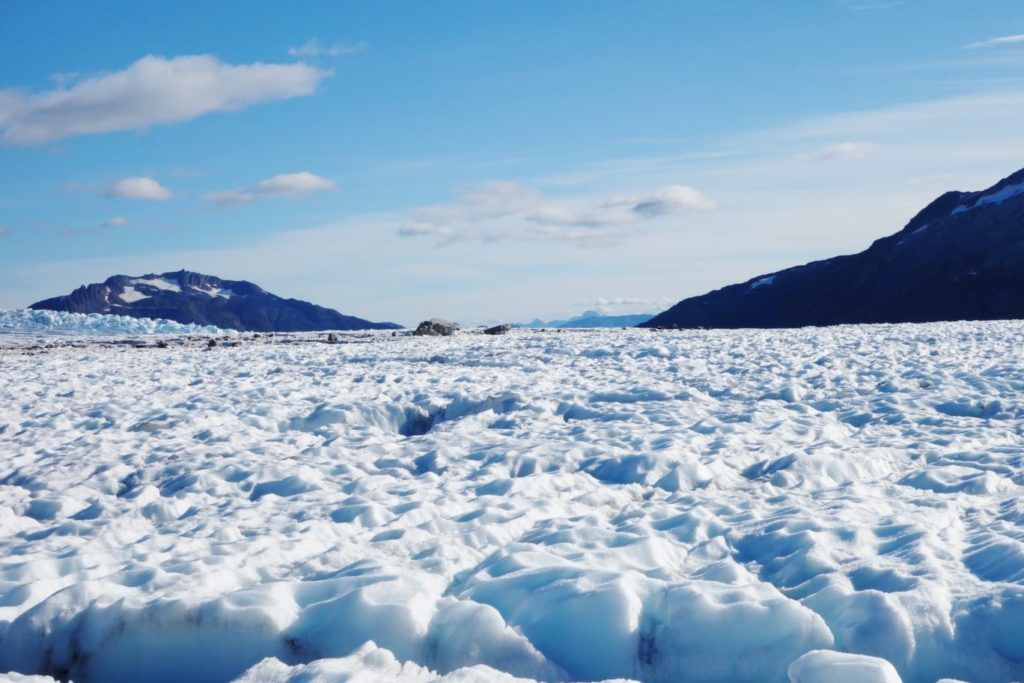 The White Pass and Yukon Route Railroad in Skagway is the number one Alaskan cruise excursion. Other Alaska cruise shore excursions like a floatplane through the fjords, wildlife tours, ziplining, glacier exploring, or dogsledding on a glacier should not be missed either.
So, another one of our Alaska cruise tips is to be sure to budget accordingly for shore excursions on this bucket list cruise.
Book Shore Excursions Early
We always like having a game plan for each port of call. This often means reserving our shore excursions in advance. This is especially true in Alaska.
Since an Alaska cruise is a once in a lifetime trip for many travelers, shore excursions do book up quickly. Waiting to book onboard the ship or delaying until the actual port of call is a risk we would not take. The last thing you want to hear is the excursion you have been waiting for all year is already sold out!
We suggest booking ahead of time, as you can always cancel if something pops up. Another Alaska cruise tip is to keep an eye on your online cruise planner, as most cruise lines will periodically run sales on items like shore excursions.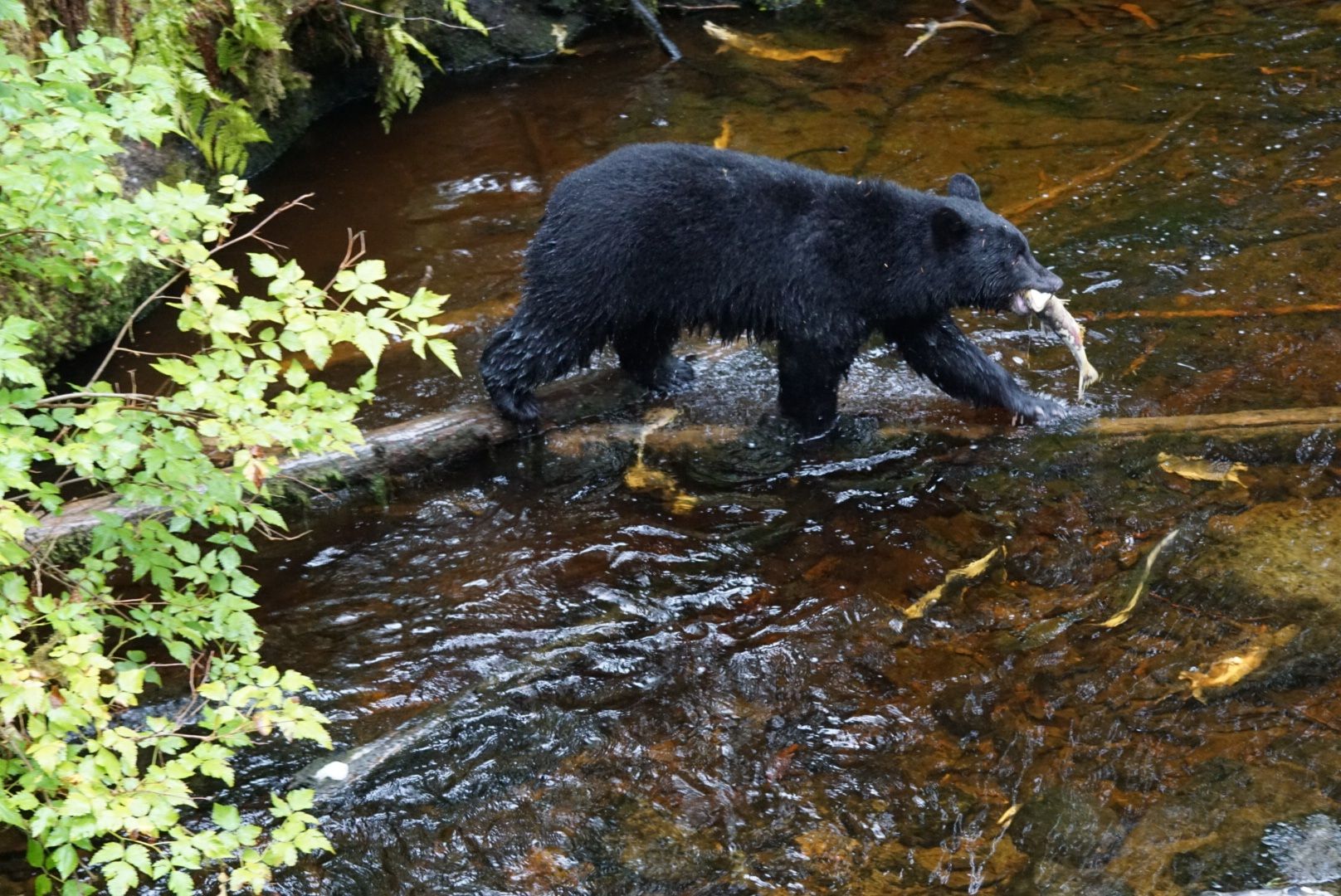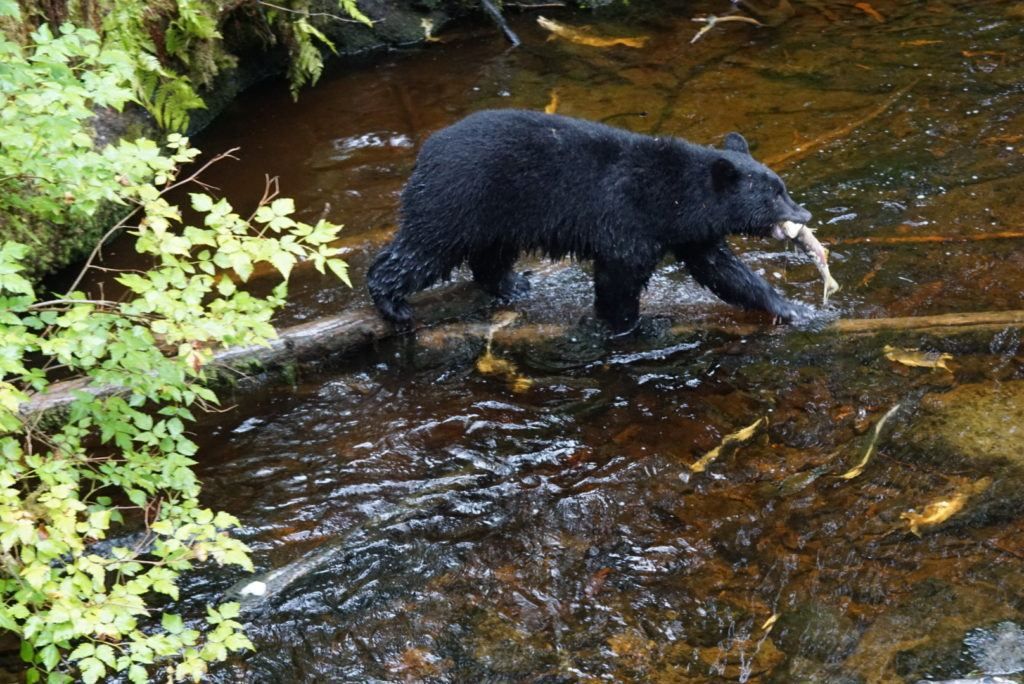 Also, you should investigate local tour providers and third party tour vendors as they often offer smaller group tours and cheaper prices. However, when cruising to Alaska in 2022, make sure you check the cruise lines' and local ports' protocols on shore excursions first.
Some ports of call may still require "bubble tours" especially for families with unvaccinated children.
Related Post: Expert Tips for Booking Shore Excursions
Book Onboard Packages and Make Reservations
Much like shore excursions, another one of our expert Alaska cruise tips is to always book onboard packages and make reservations before boarding the ship. This is one of the easiest ways to save money on a cruise.
These add-ons include anything from discounted beverage packages and specialty dining, to WiFi, and other experiences not included in your cruise fare.
If you have a flexible dining option, many cruise lines let you make your reservations pre-cruise as well. Of course, if you plan to dine at any specialty restaurants, you will want to pre-reserve those too. Prime dining times do fill up quickly.
You Need to Pack Layers
Packing for an Alaskan cruise is altogether different than what you would typically pack for a Caribbean cruise.
From toiletries to outfits, and everything in between, we detail what we pack for our trips in this Complete Alaska Cruise Packing Guide to help first time cruisers to Alaska.
In short, the time of year you cruise to Alaska will dictate to some degree what items you will need to include on your Alaska cruise packing list. The type of excursions you book should also factor into what you pack.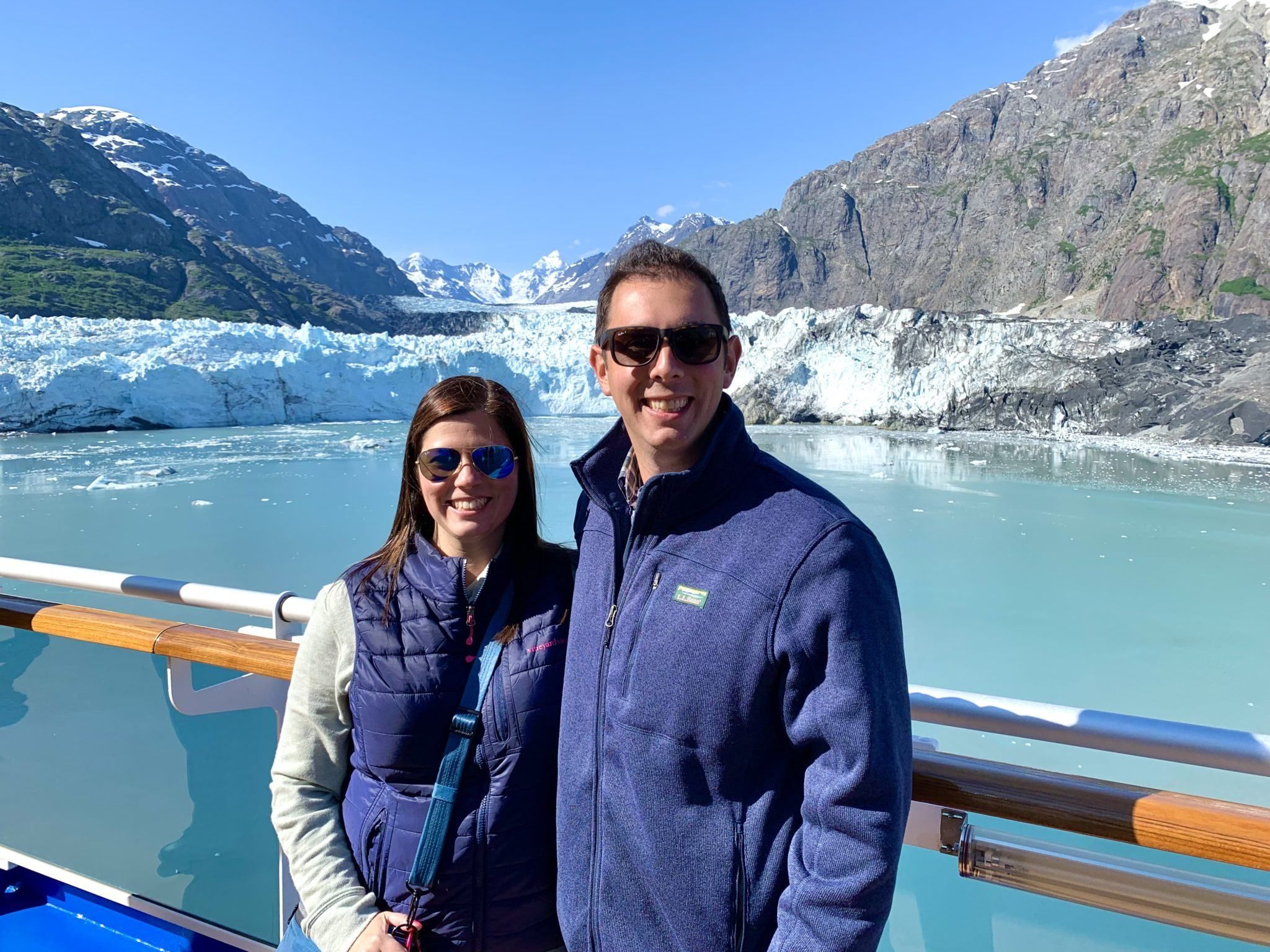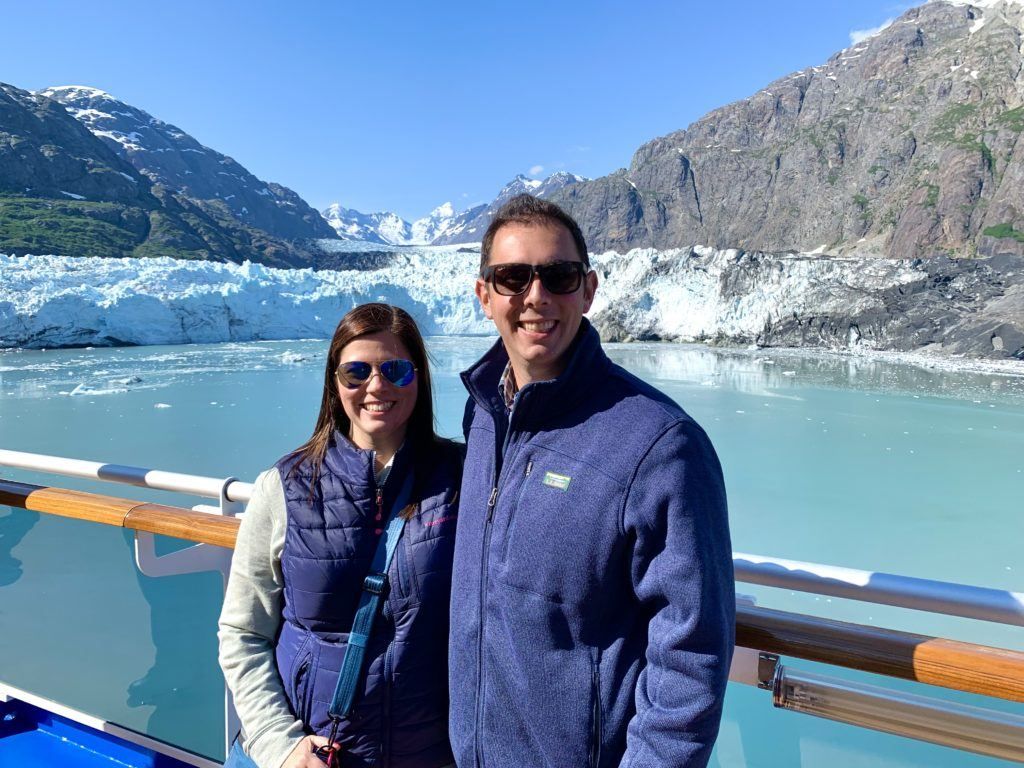 The MOST IMPORTANT Alaska cruise tip is to pack layers!
Given the fluctuations in temperature, which in our experience is 25-30 degrees in one day, you will need plenty of clothes in varying degrees of warmth. Layers that can be easily packed, and taken on and off during the day, are preferable.
It Will Rain During Your Cruise
Speaking of weather and packing, make sure to bring your packable raincoat and some waterproof shoes or boots. It will rain during your cruise!
If you are lucky, the rain will only pop up here and there, but Ketchikan is one of the rainiest places in the United States after all. Even if the day starts off sunny, be prepared for some fog and rain to roll in eventually.
Don't let the damp weather impact your trip though, just be prepared with the right gear.
Other Items to Pack for an Alaska Cruise
Another Alaska cruise tip is don't forget your bathing suit. While the weather is not exactly beach friendly, the pools and hot tubs on the ship are still open, as is the spa and thermal suite. You might even get lucky enough with the weather to enjoy the outdoor pools!
Think of how perfect it would be to enjoy the Alaskan scenery at sail away while being gently massaged by the warm water jets in the hot tub.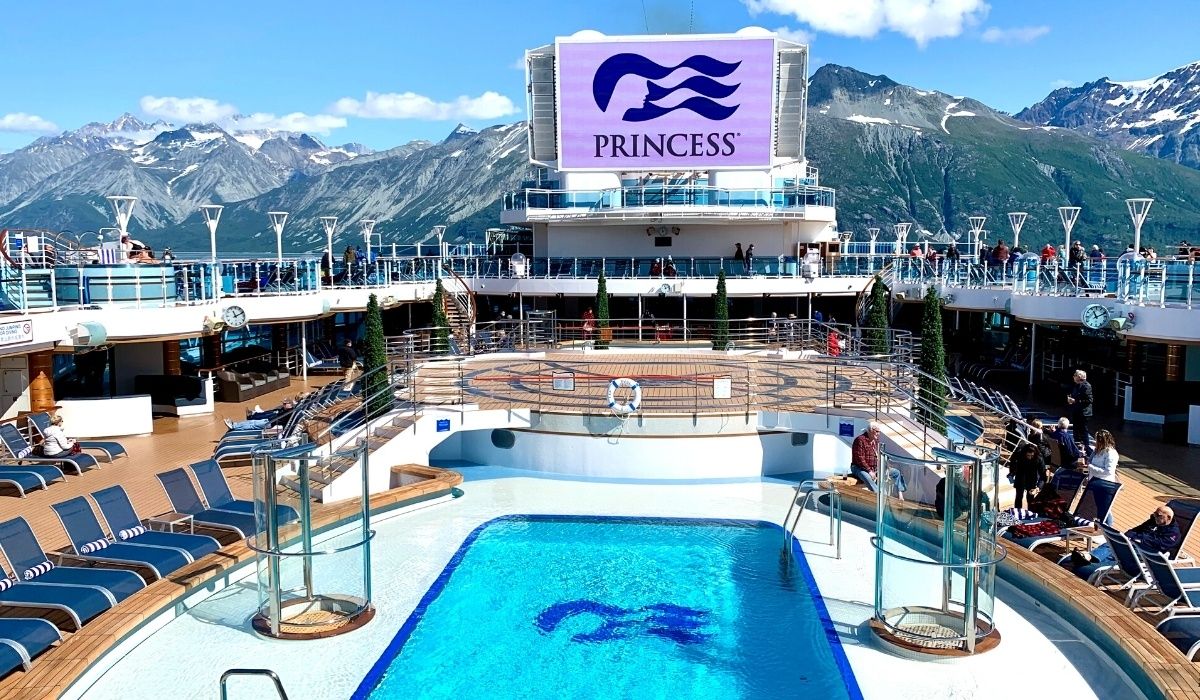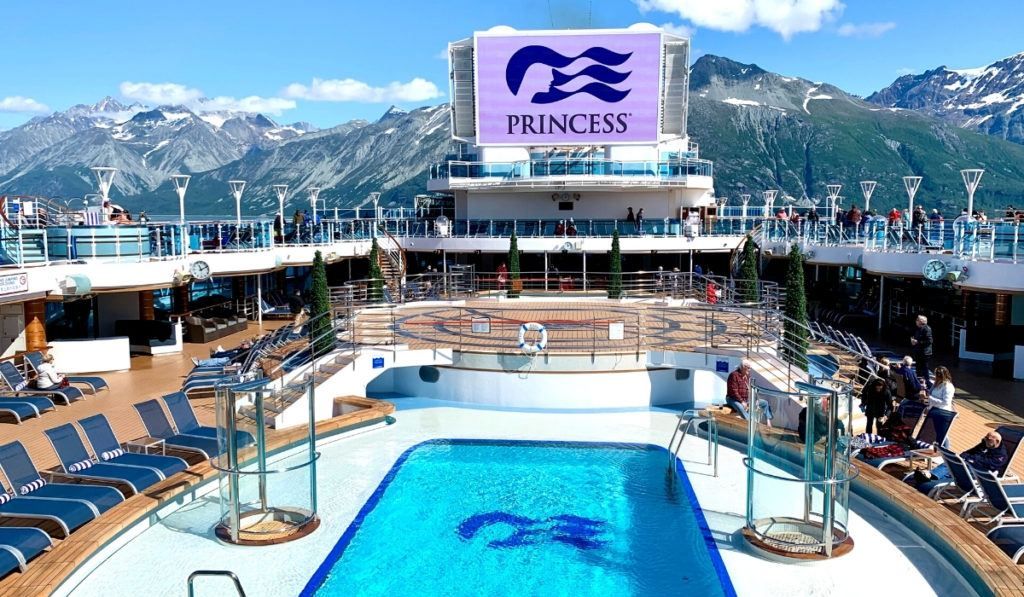 Clothing is not the only gear you should pack for a cruise to Alaska. This trip is one you will want to remember, so we always bring our digital camera with a rented zoom lens. You may also want to invest in some binoculars for this trip.
Of course, you will also want to make sure that you do not pack any of these prohibited items. Items like an iron will get your suitcases sent to the "naughty room".
BOOK NOW: Get Exclusive Rates on Alaska Cruises!
Arrive on Time
Another important tip for your Alaska cruise in 2022 is to arrive at the terminal on time. When you complete your online check-in, the cruise line will assign you an embarkation time.
To reduce crowding at the terminal, you should stick to this arrival window.
Now, we admit that we have arrived early for some of our cruises this past year. Though, each cruise line has a different policy for early arrivals. So, if you do arrive early, you could be waiting around for a while before boarding the ship. There is no guarantee that you will be allowed to begin the check-in process if you arrive outside of your time frame.
This is why it is even more important now to complete that pre-cruise check-in early. The early bird gets the early embarkation time slot!
Make Use of the Onboard Enrichment Programs
When not docked at a port of call, most cruise lines offer a variety of onboard talks and lectures. These are not your typical port shopping presentations but rather enrichment programs that provide valuable information about the history, culture, and wildlife of the ports of call you will be visiting.
These talks are an informative, fun, and educational part of your cruise that should not be missed. The onboard naturists and/or historians really make the cruise that much more enjoyable.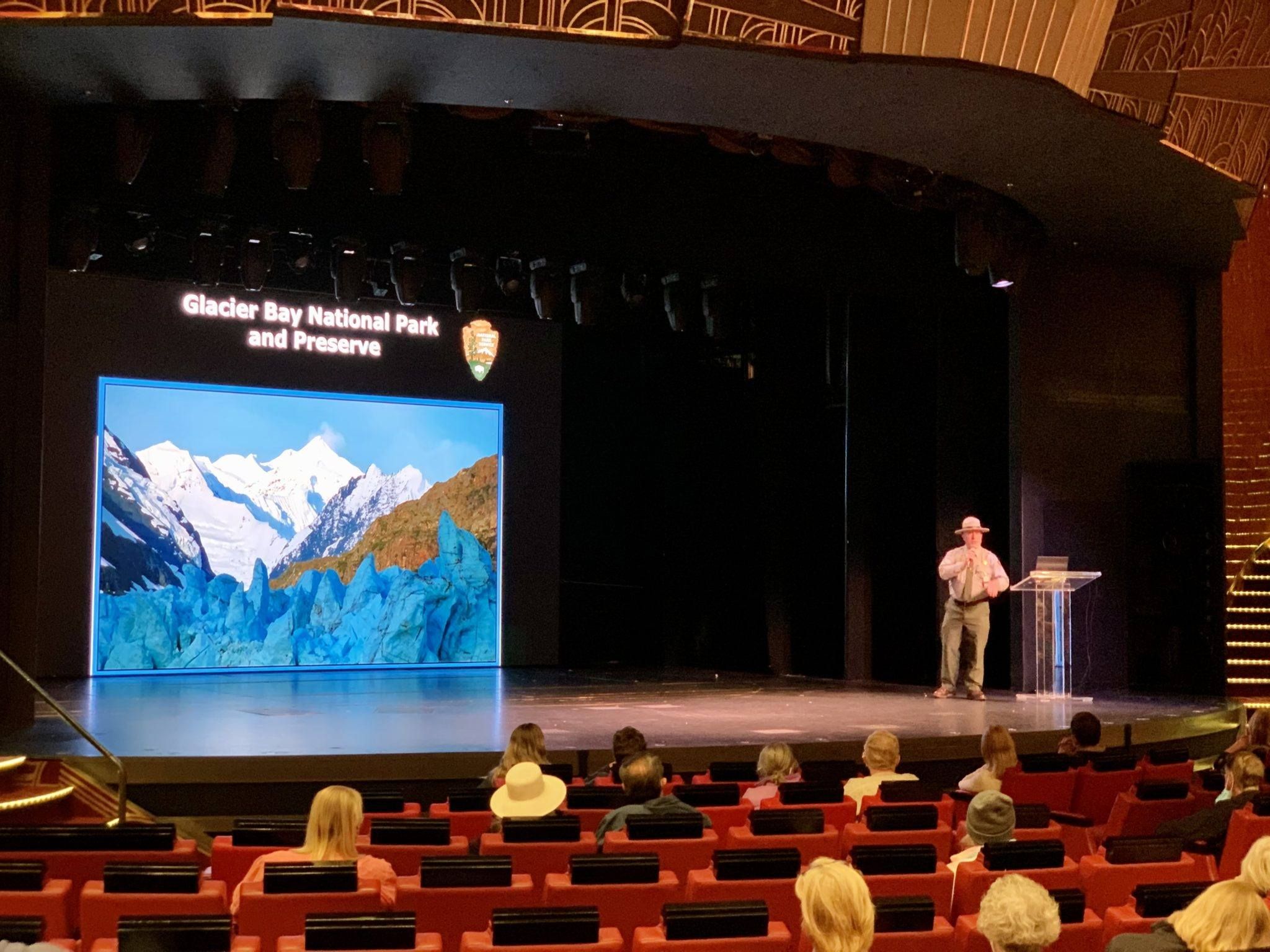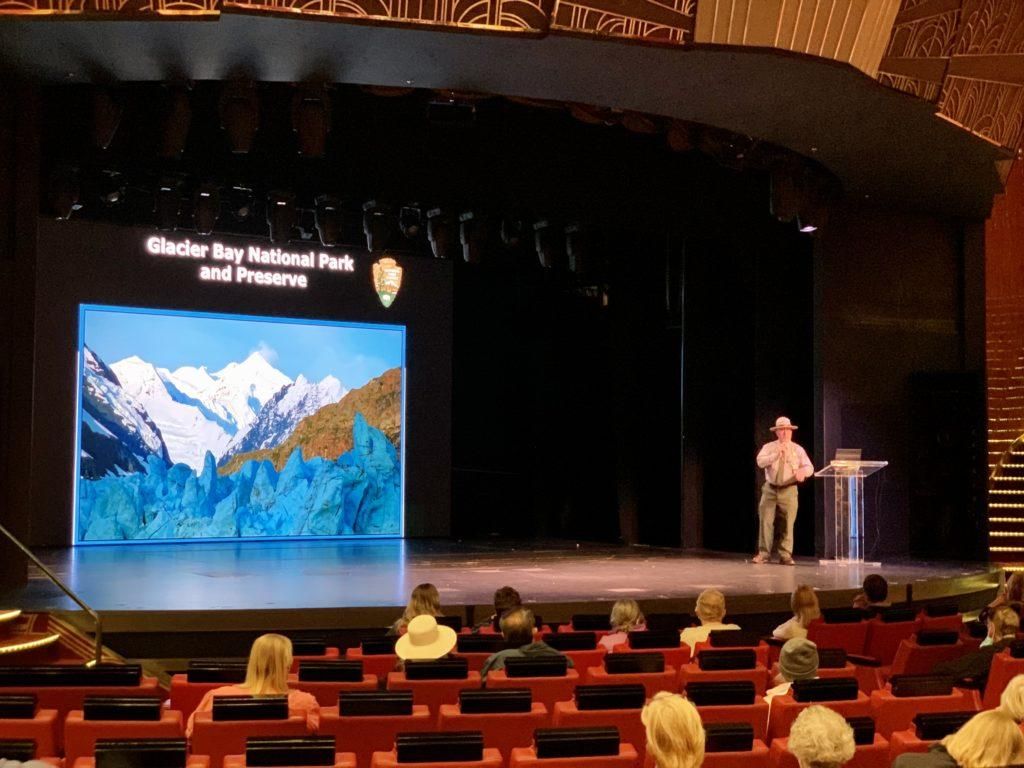 Further, if your ship is cruising through Glacier Bay National Park, a park ranger will actually come aboard the cruise ship. He/she will offer narration and informational sessions that are definitely worth attending.
Be Sure to Taste the Local Flavor
The food on the ship is delicious as always, but when in Alaska, you should eat like an Alaskan. This means you should indulge in the plentiful seafood available.
Salmon bakes and Alaskan King Crab are just some of the fresh local specialties that you should sample during your cruise. Of course, you will need some beverages to wash down the food as well.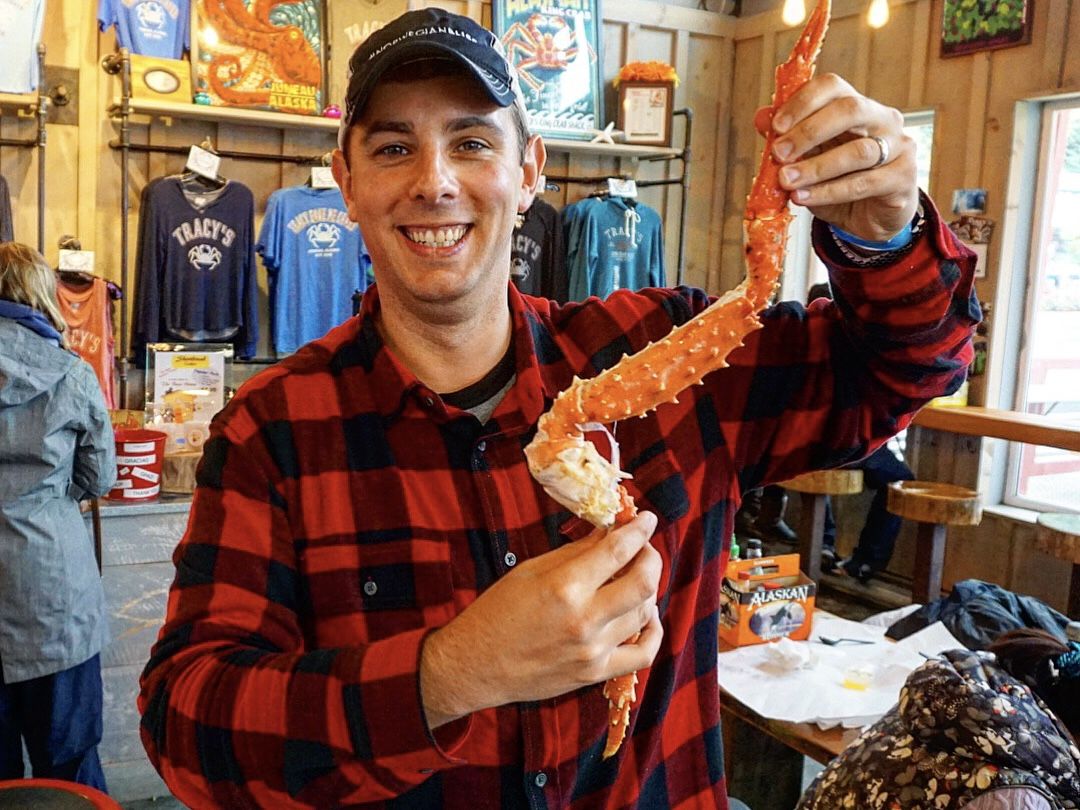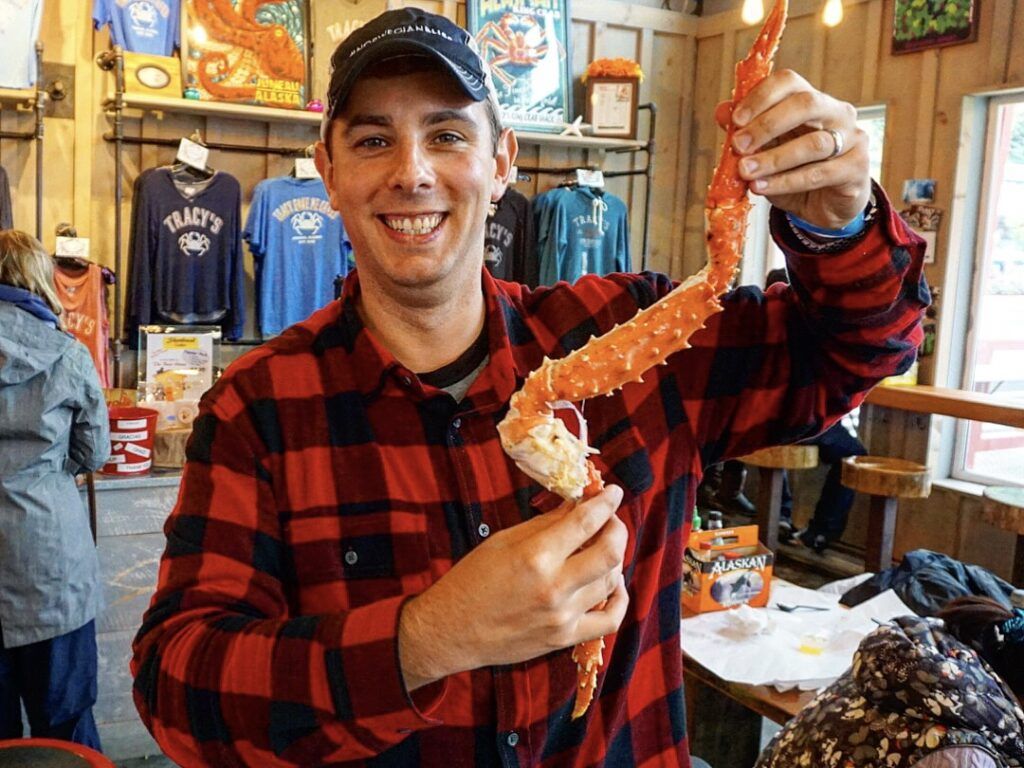 Some recommendations (and popular tourist stops) include the Red Dog Saloon (Juneau), Tracy's King Crab Shack (Juneau), and Red Onion Saloon (Skagway). There is also the popular Creek Street with shops and restaurants in Ketchikan.
Make Sure to Get Your Rest
You are going to do and see a lot during your Alaskan cruise, so make sure to get some sleep. There will be early morning calls into port and glacier sightings that will have you up at dawn.
With the sun out until 10 pm during peak season, you will want to take in all of the majestic views until late in the evening as well. Not to mention, there is also the potential to see the Northern Lights during certain times of the year.
These early mornings and late evenings mean you should make use of down time to squeeze in a few extra hours of shut eye whenever you can. This is one adventure you don't want to miss.
Related Post: Top Things to Do on Princess Cruises in Alaska
Be Flexible
With so much uncertainty and the evolving COVID status, our final Alaska cruise tip for 2022 is to be flexible.
The cruise lines are doing all that they can to keep guests and crew safe. Unfortunately, sometimes this means making last minute changes to your cruise vacation.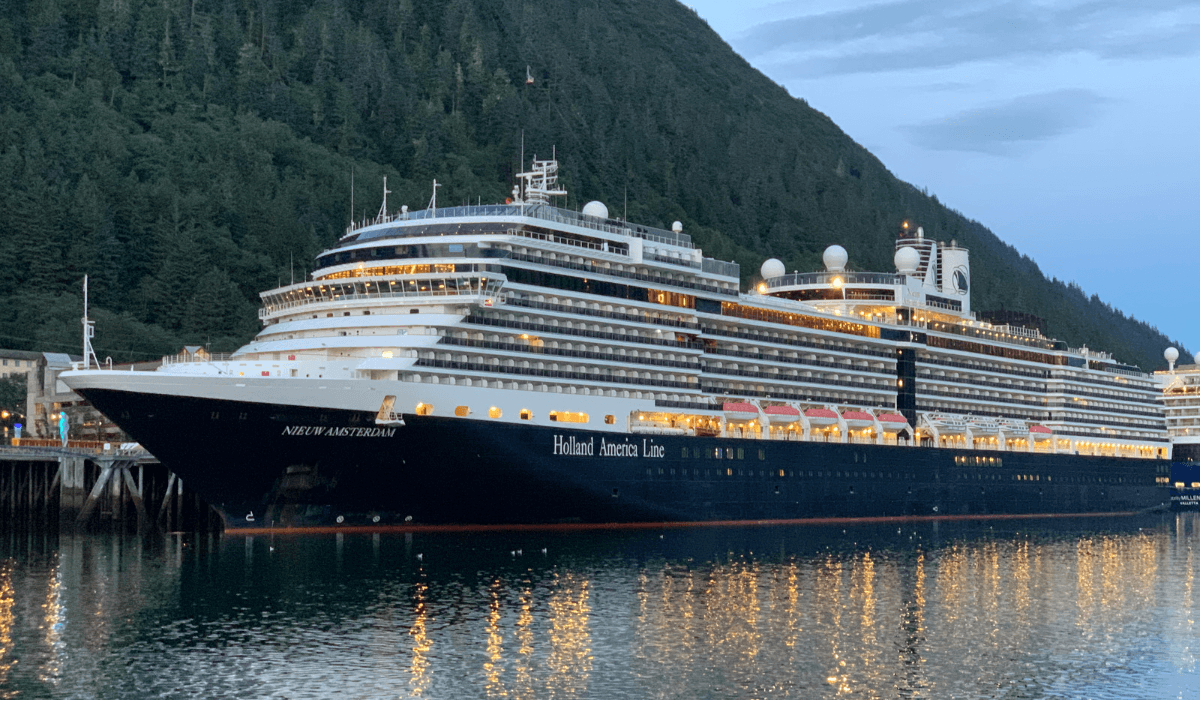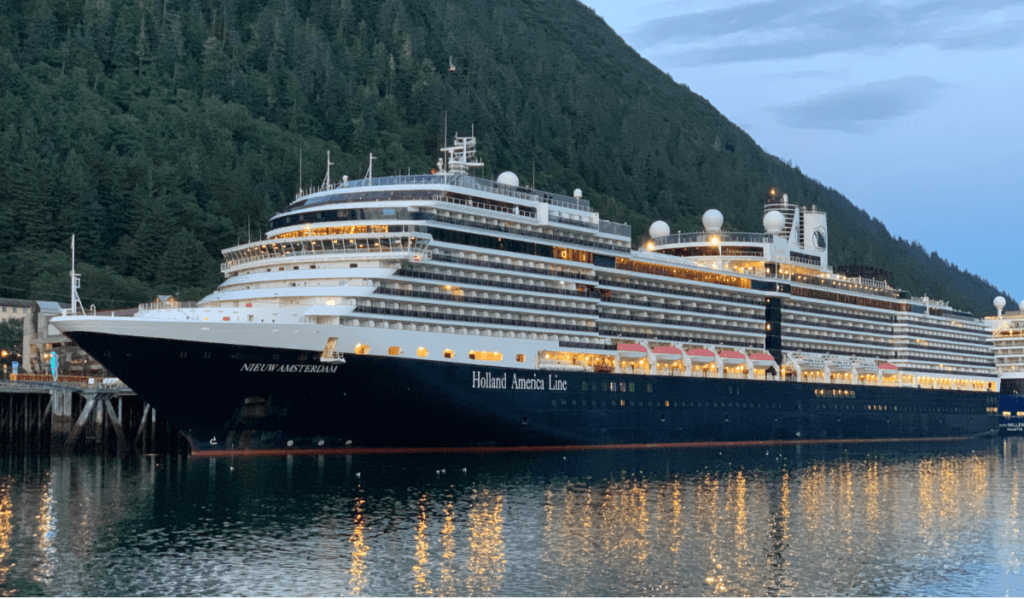 Whether it is a newly implemented pre-cruise requirement, a new onboard protocol, changes to the onboard offerings, or a change of itinerary, just try to go with the flow.
After all, you are going on an Alaskan cruise so make the most of it. Have an amazing trip!
Plan an Alaska Cruise for 2023
Even if you can't cruise to Alaska this year, you can always start planning your cruise for next year.
Alaskan cruise itineraries go on sale up to 2 years in advance. If you want the cheapest rate and best selection of cabins, we actually recommend booking your cruise as early as possible.
In more ordinary times, we usually book a year or more in advance. This will generally lock you in a rate that is sure to increase over time. If rates do dip down, you can always call to get a price adjustment.
Plus, having a cruise booked in advance always give you something to look forward to and more time to plan your perfect trip.
Comments
Have you cruised to Alaska yet? What are some of your best Alaska cruise tips? Drop us an anchor below to share your Alaska cruise tips, tricks, and secrets.