Planning your first Alaska cruise might feel a bit overwhelming. We first sailed to Alaska in 2014 and have been fortunate enough to cruise the region a few other times since then. To help those preparing for their first trip to the Last Frontier, we have compiled this list of the 11 things we wish we knew before taking our first Alaska cruise. Armed with these nuggets of wisdom, your first visit should be smooth sailing.
What We Wish We Knew Before Taking Our First Alaska Cruise
Not All Alaska Cruise Itineraries Are Created Equal
For our first cruise, we worked with a travel agent to secure a round-trip sailing from Seattle, WA. While this is a very popular option for many, there are various other Alaska cruise itineraries as well.
Roundtrip sailings from Vancouver, British Columbia are another popular option. Additionally, there are one-way cruises from Seward or Whittier, Alaska to Vancouver or vice versa. Some cruise lines even offer sailings from San Francisco to Southeast Alaska.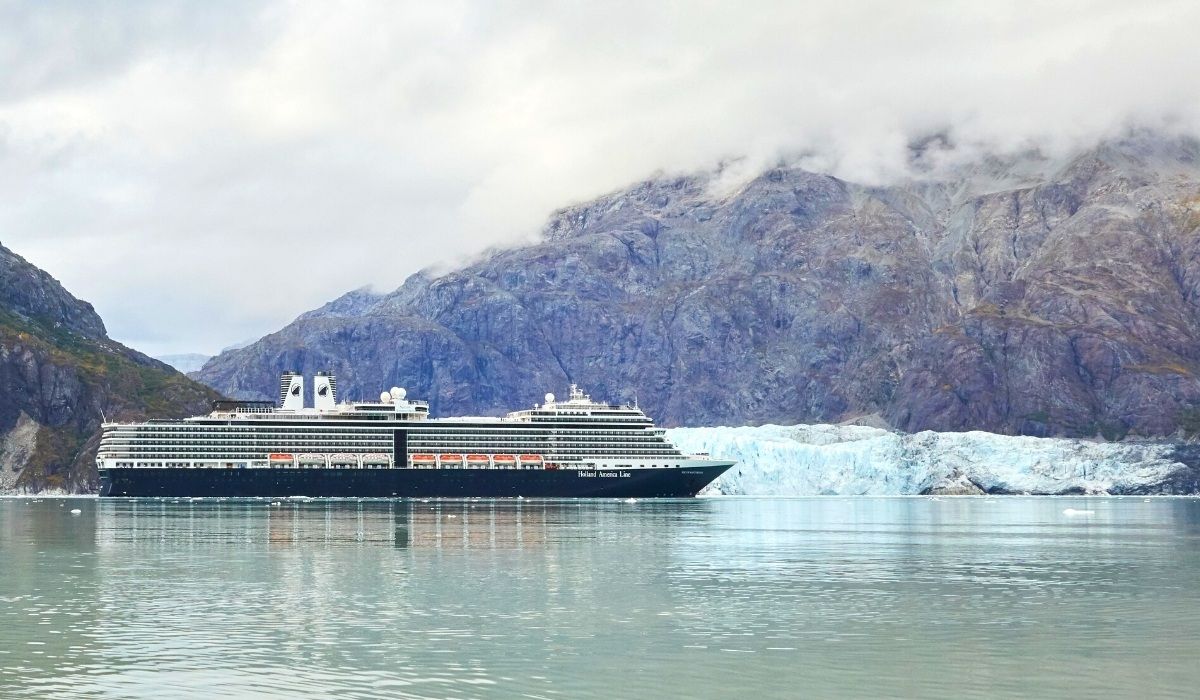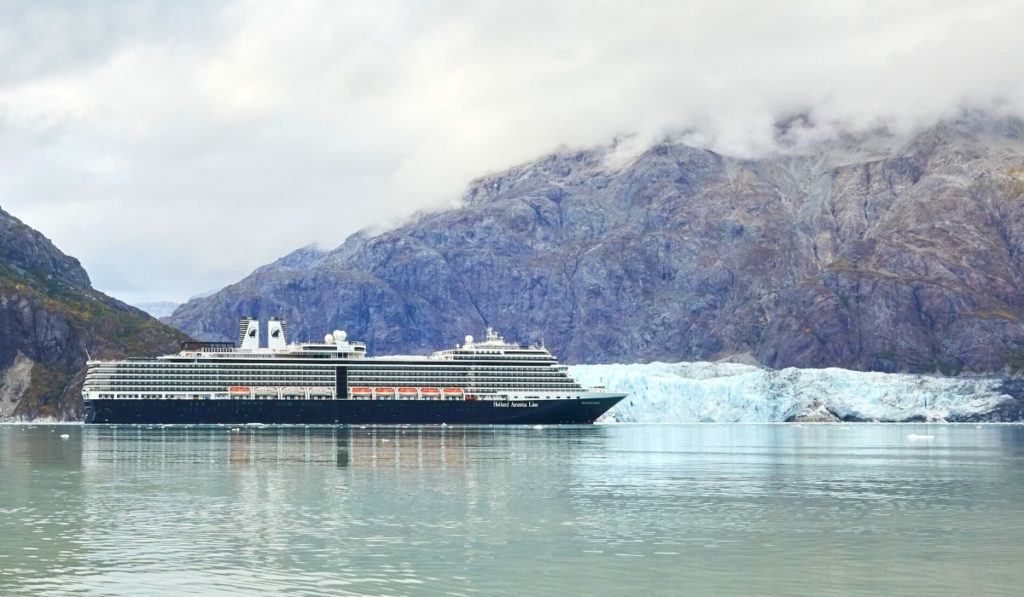 Further, a variety of cruise ports and scenic cruising options exist across these Alaska itineraries. A majority of these cruises stop at the state capital of Juneau and larger ports like Ketchikan and Skagway. However, there are also other lesser visited ports like Sitka, Haines, and Icy Strait Point.
Not to mention, cruises offer several different glacier viewing opportunities. The Dawes Glacier, the Hubbard Glacier, and Glacier Bay National Park offer different experiences.
It took us several sailings before we ever visited Glacier Bay National Park. Now, we can't recommend enough trying to find a cruise that sails through this pristine area. With the opportunity to view multiple glaciers and well-curated programming from the park rangers, this is a fantastic introduction to the region and cruising in Alaska.
Alaska Cruises Are Not Cheap
We sailed on our first Alaska cruise close to 10 years ago. We splurged on this trip to celebrate our anniversary. So, we didn't mind paying quite a bit more for this cruise when compared to our previous Caribbean and Bahamas cruises. At the time, we didn't realize this was the rule, rather than the exception.
Since then, we have learned that cruising to Alaska is not cheap. Cruise fares can run double those for similar rooms and ships in other regions.
Then, there is the airfare to get to and from the departure points. Tack on additional costs like specialty dining, alcoholic beverages, cruise gratuities, and shore excursions, and you will watch the bill quickly add up.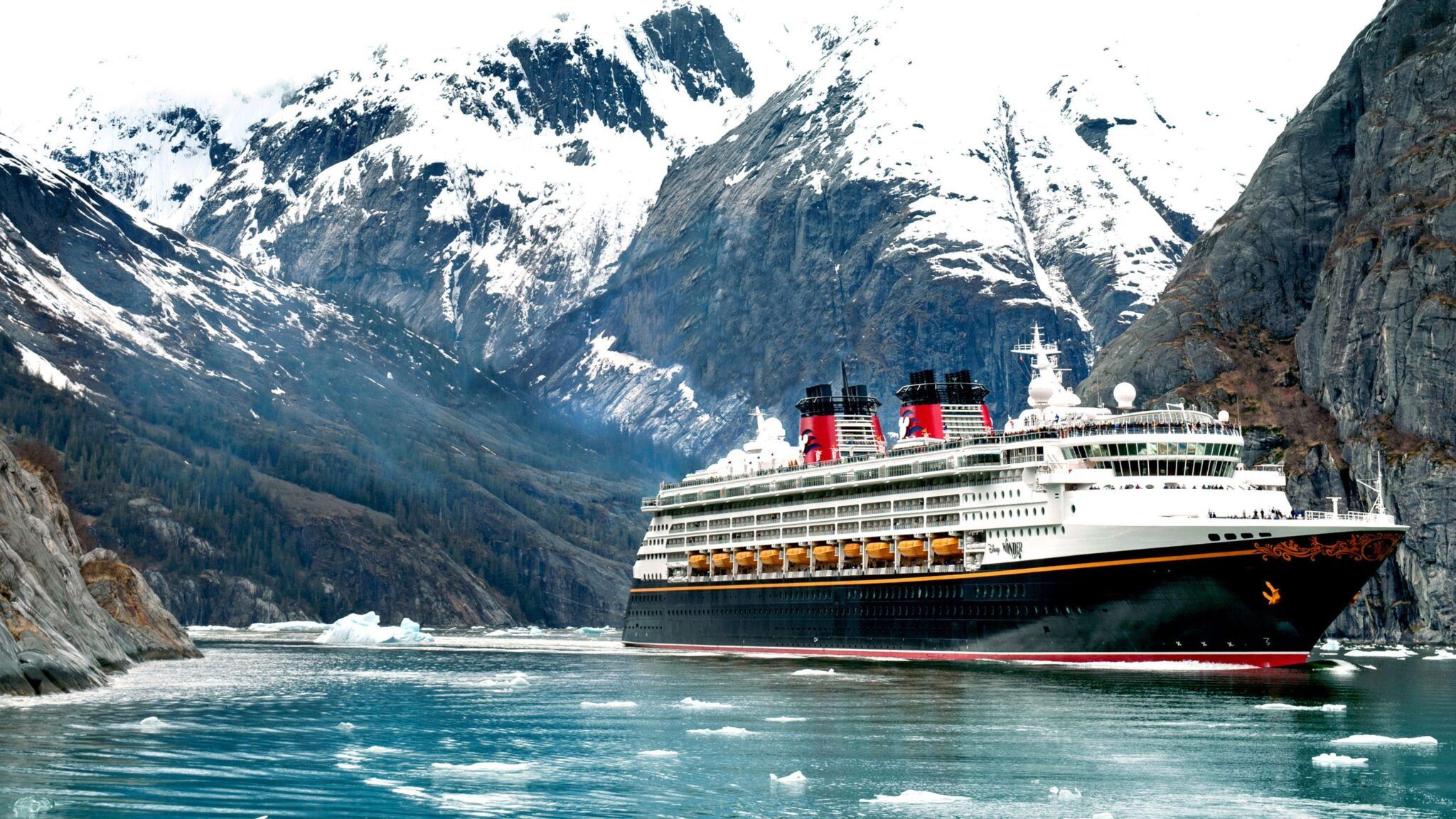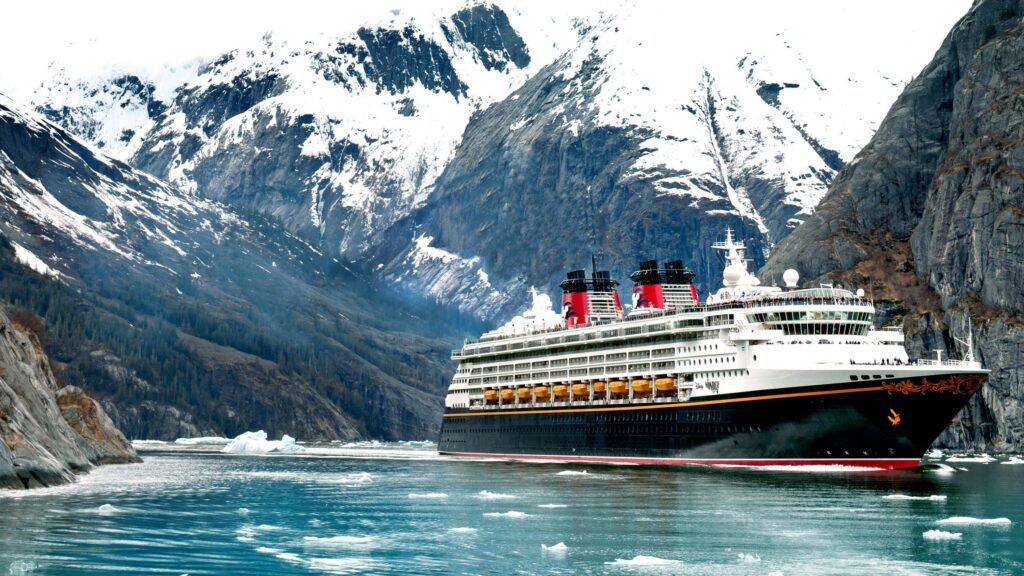 While most of these other fees are pretty standard across destinations, the same can not be said about shore excursions. Many cruisers are traveling to the region for unique, bucket list experiences. And there are certainly some unforgettable tours. From helicopter tours and glacier walks, to dog sledding, bear or whale watching, and zip lines, many travelers have their hearts set on these tours while in the Pacific Northwest.
We have indeed spent hundreds of dollars for some of these experiences. So, if you want to go all out, you could easily spend a thousand dollars or more per person just on shore excursions.
With all these considerations, we recommend that cruisers plan to spend between $2,000 to $5,000 a person. We have easily spent $8 to 10K on subsequent cruises to the region for just the two of us. But, trust us, it is so worth it!
ALASKA CRUISE SAVINGS: BOOK NOW AND SAVE ON YOUR NEXT ALASKA CRUISE!
The Days Are Long
Where tropical cruises are a time for rest and relaxation for many, Alaska cruises are all about doing and seeing as much as possible.
Most itineraries include early morning calls into port with excursions starting as early as 7 or 8 AM. Not to mention, the scenic cruising days can mean that you are up even earlier to admire the magnificent fjords and glaciers.
Your cruise ship will likely spend several hours in port. So, even if you have a short excursion in the morning, you could stick around and check out the downtown or enjoy some self-exploration in the afternoon.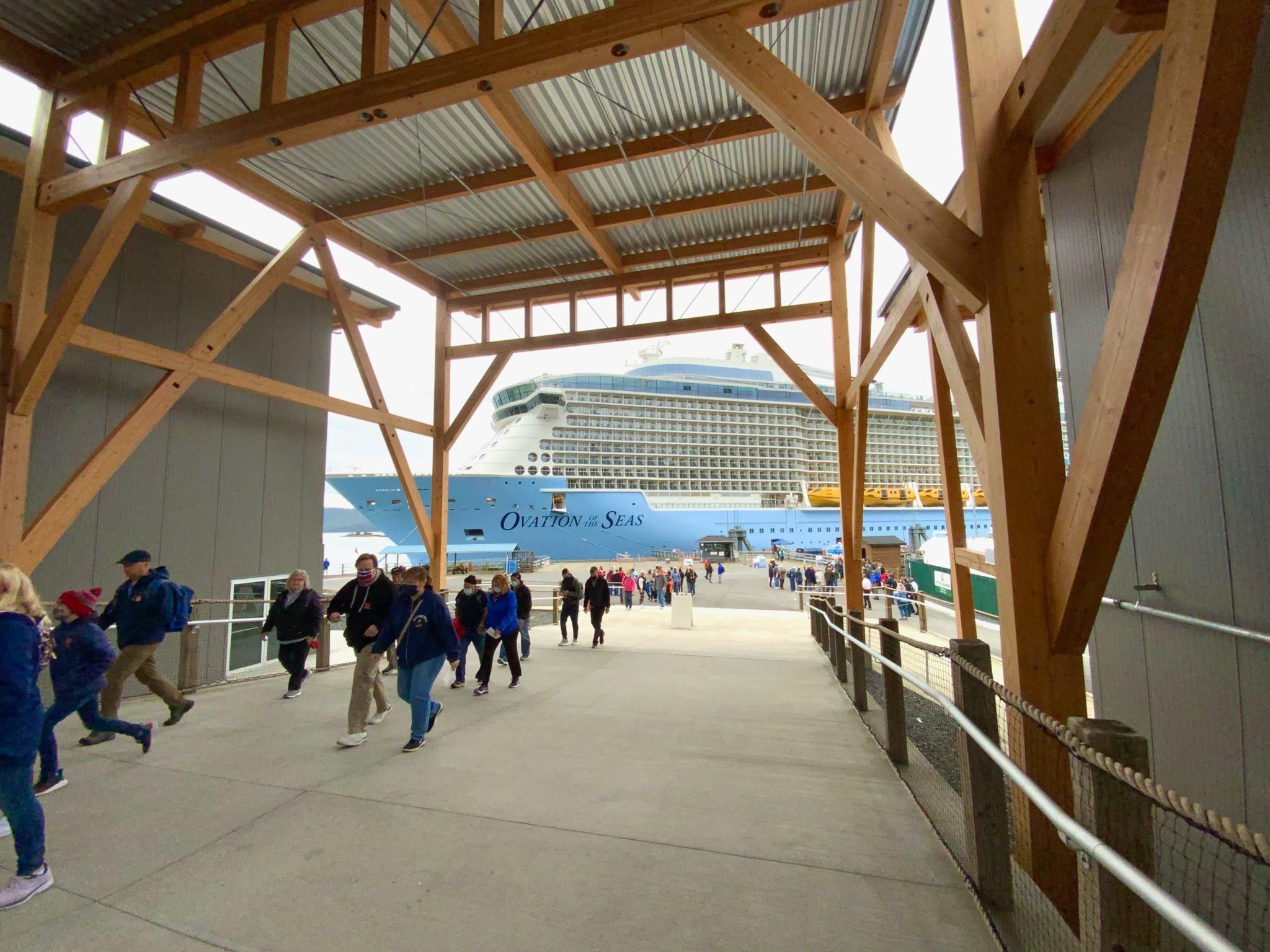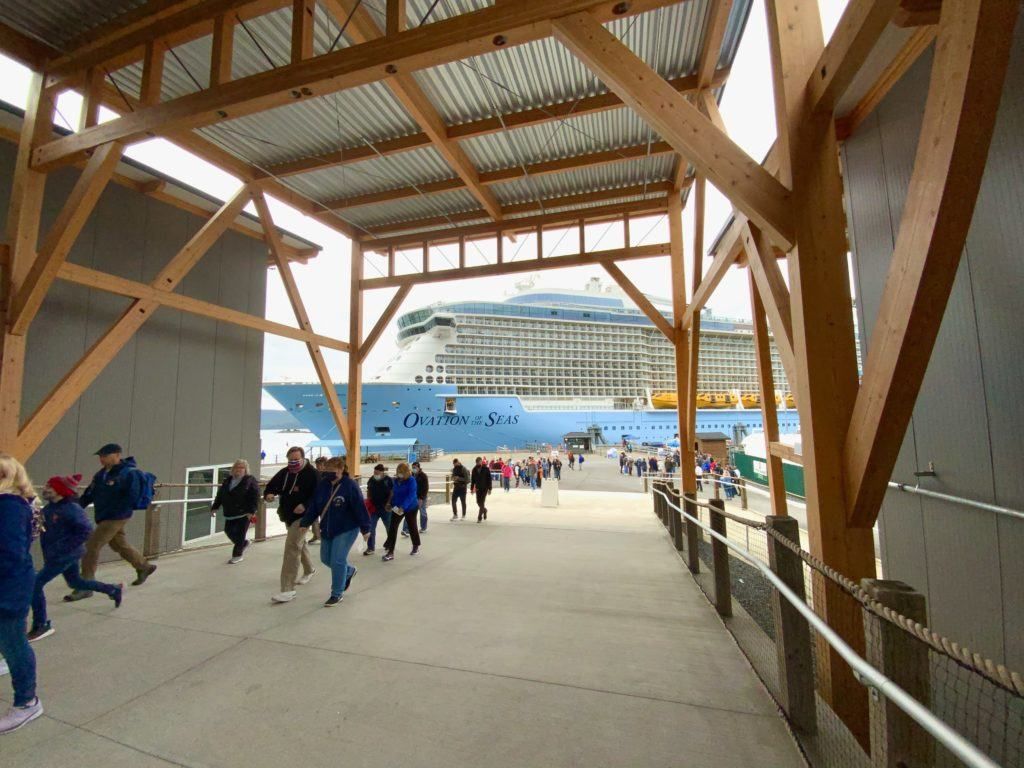 Back onboard your ship in the evening, there is dinner, entertainment, live music, and plenty to keep you busy. Further, depending on when you sail, the sun will most likely not set until 9 or 10 PM.
Plus, there is the opportunity to see the Northern Lights during certain times of the season! So, you might be out on your balcony or the pool deck until the wee hours of morning trying to catch this natural phenomenon.
Then, you will be up bright and early the next day to do it all over again.
Alaska cruises are unique, but they are also tiring. So, plan your schedule accordingly to ensure you don't burn yourself out by the end of the trip.
What You Should Really Pack
Admittedly, we are over-packers. Though, looking back on our first Alaska cruise, we packed way more than what was necessary. Of course, packing for Alaska is all together different than packing for the Caribbean or Bahamas.
The time of year and your shore excursions impact what you should bring to some degree. But, regardless of when you cruise, there are several must-pack items all Alaskan cruisers need to have in their suitcases.
Chief among these items are multiple layers of clothing. Base layers and medium-weight pullovers or jackets are necessary. Make sure these items are easily packable in a day bag, as it is not unheard of to see temperature swings of 40 degrees in one day.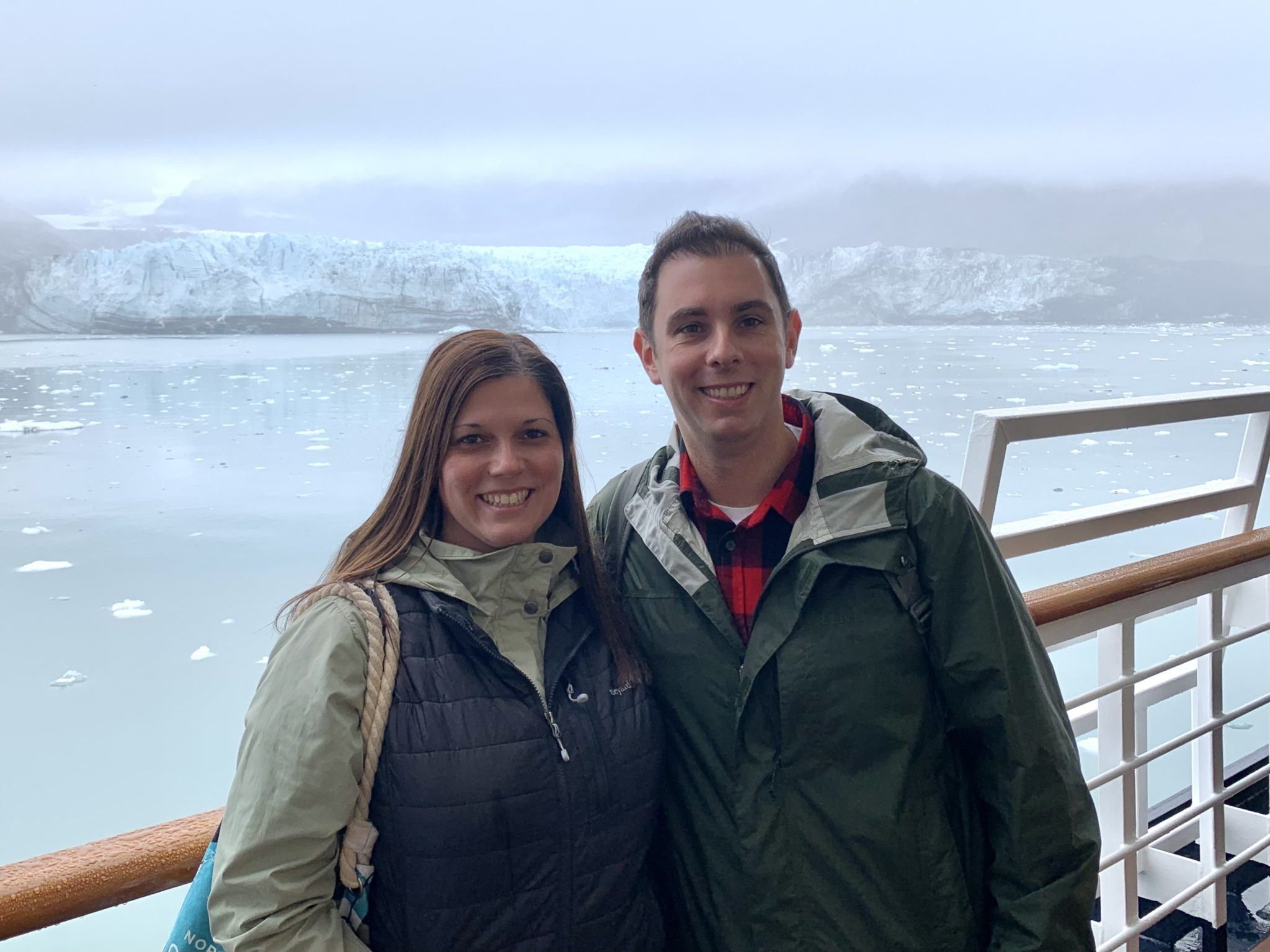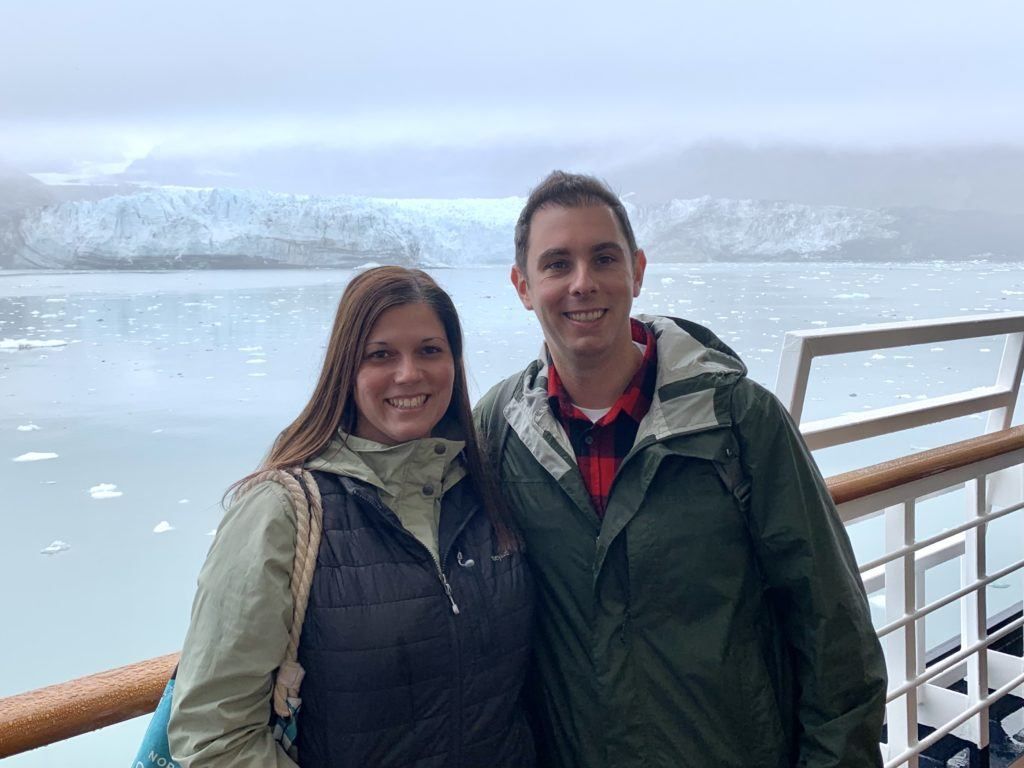 You will want water-resistant clothing like hiking pants, rain coats, and waterproof footwear as well. It will rain in Alaska, so you must have the right outwear to weather these wet mornings and afternoons ashore.
Other accessories like hats, gloves, and scarves can provide an added layer of warmth during chilly mornings but will probably not be necessary for the entire day.
On the ship, the vibe is more casual, but you will still want to bring a few nice outfits for dinner. Keep in mind that many ships also have self-service laundry. This can help you pack less and save on airline baggage fees during your trip.
Although, you don't want to forget to pack items like a bathing suit. Yes, the pools and hot tubs are still open as is your ship's spa and thermal suite.
Other cruise essentials we always pack include magnets and an over-the-door shoe organizer. You can neatly organize your small electronics and toiletries in the shoe organizer, leaving plenty of counter space. Magnetic hooks come in handy to hang wet clothes, bags, hats, and other items to free up space in the closet.
LAST MINUTE CRUISE DEALS: BOOK NOW FOR THE LOWEST FARES OF THE SEASON!
When You Sail Can Save You Thousands
We knew that Alaska was a seasonal cruise region. This means cruises only occur during a set time of year. Traditionally, the Alaska cruise season runs from the end of April/beginning of May to the end of September/beginning of October.
What we didn't realize though is that when you decide to sail within those few months can impact the cruise's overall cost by a lot.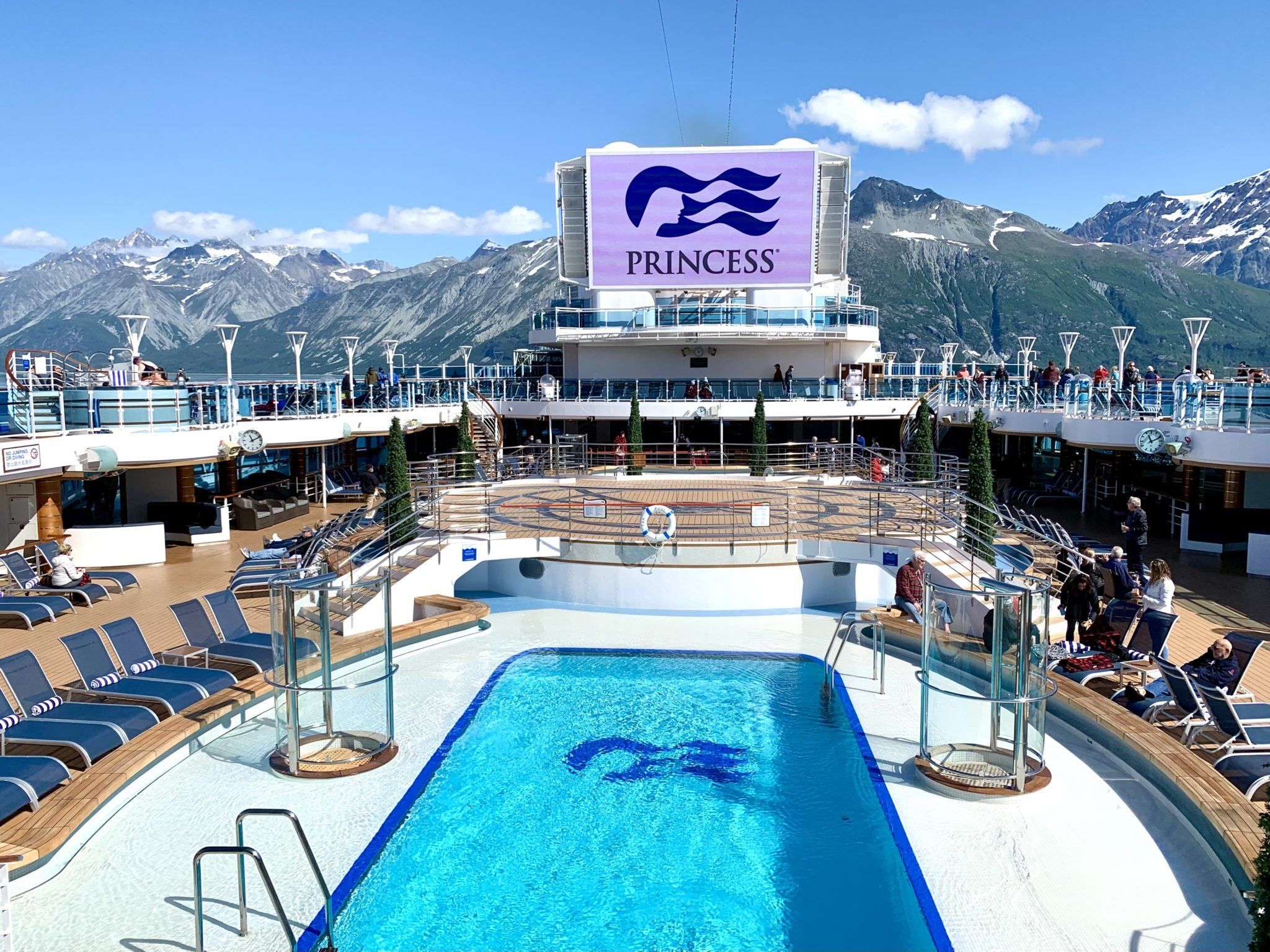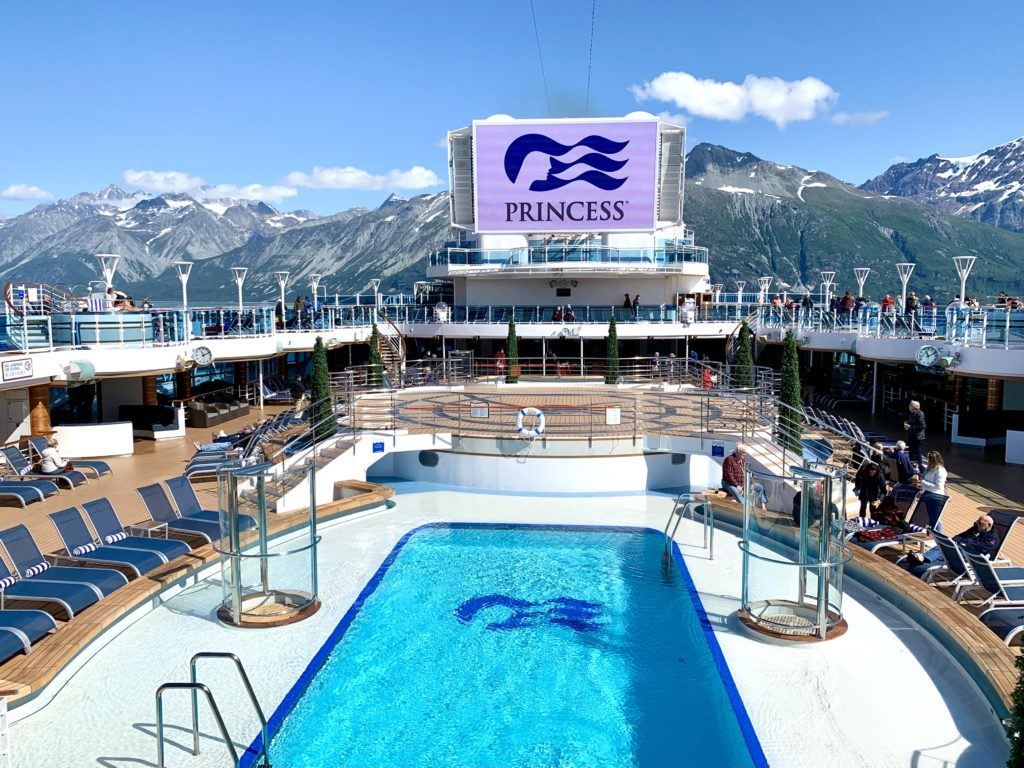 Cruisers will want to sail during the shoulder season to save the most money. This is the beginning or the end of the Alaska cruise season. In the past, we've sailed in September, and doing so has easily saved us thousands.
We compared cruise fares during this time of the year to the middle of the summer, and the overall costs can easily double.
The peak time of the Alaska cruise season is July into early August. This time corresponds with school breaks and is a popular vacation time for many across the globe. Thus, the fewer crowds during shoulder season is another benefit.
Admittedly, the middle of the summer corresponds to the warmest weather. This time of year also corresponds to the most daylight hours and is often the peak time for wildlife sightings.
Regardless of when you cruise, you will still have a great time. Just be prepared to find drastically different prices across the season during your planning process.
The Enrichment Programs Are Top Notch
We don't recall any lectures or enrichment talks on our first cruises to the Caribbean and Bahamas. Though, nearly 10 years later, we still remember Brent Nixon and Miss Amanda from our first Alaska cruise. This onboard historian and naturalist were top notch.
With some downtime, we wandered into a talk on whales and were instantly hooked. From there, we learned about the history of Skagway, the origins of the native population, and so much more. During our seven days onboard, we made it a point to attend all of the talks by this husband-and-wife team.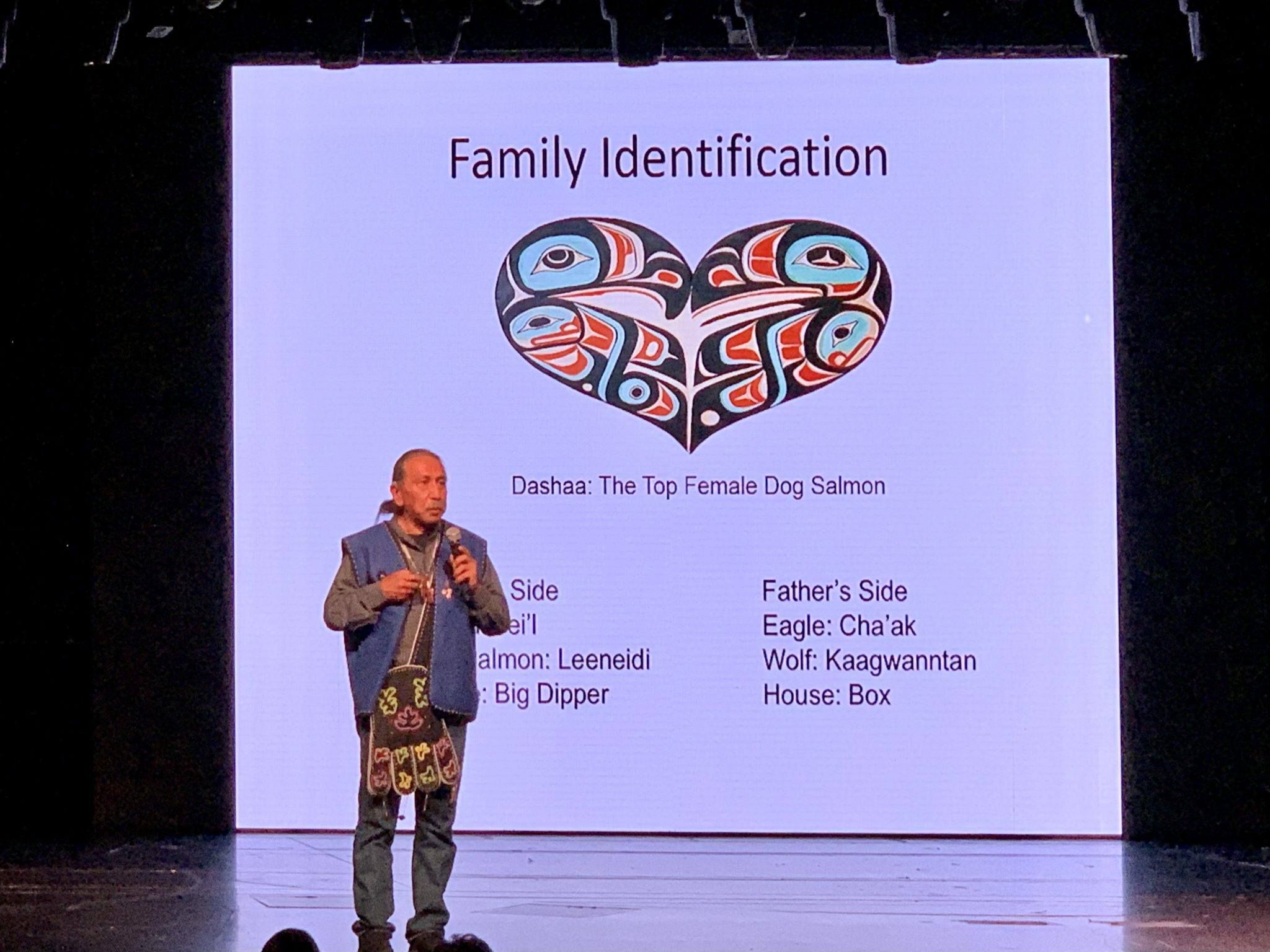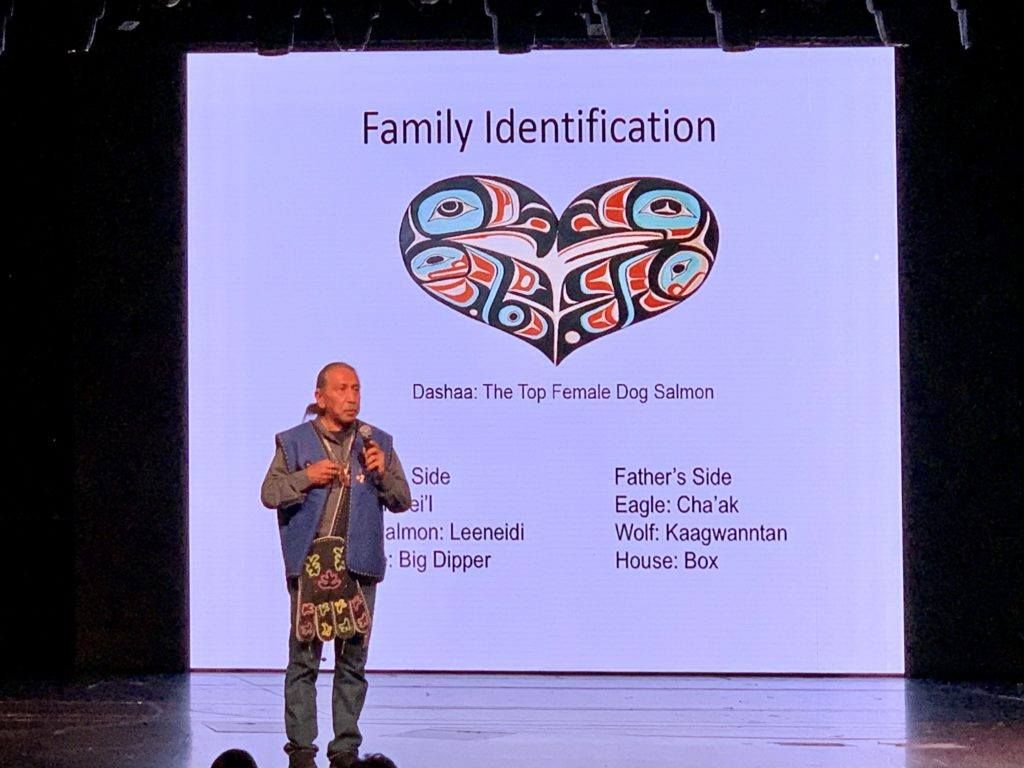 Since then, we regularly attend these enrichment talks, especially when cruising in regions like Alaska. Whether the speaker is a local Tlingit or a Park Ranger, these talks have enhanced our overall Alaska cruise experience.
Most cruise lines do feature these onboard talks, so we suggest that you add at least a few of them to your schedule. They are often tailored to your particular itinerary and occur either on sea days or close to the sail away time on port days. Trust us, these 45-minute sessions will be some of the highlights from your trip.
There Are a Variety of Cruise Ships in Alaska
Whether it is how long they have been sailing in the region or the number of ships cruising the region, many cruise lines claim they are the best in Alaska. However, the best cruise line or ship in Alaska really depends on your family's preferences.
More cruise ships are sailing in the region than ever before. So, there are plenty of options. From boutique and expedition cruise ships hosting a couple of hundred passengers to mega-ships with thousands, there are ships of all sizes with various onboard amenities.
We sailed with four different cruise lines during our four sailings to the region. Each one had its own style of cruising, and we loved all of them.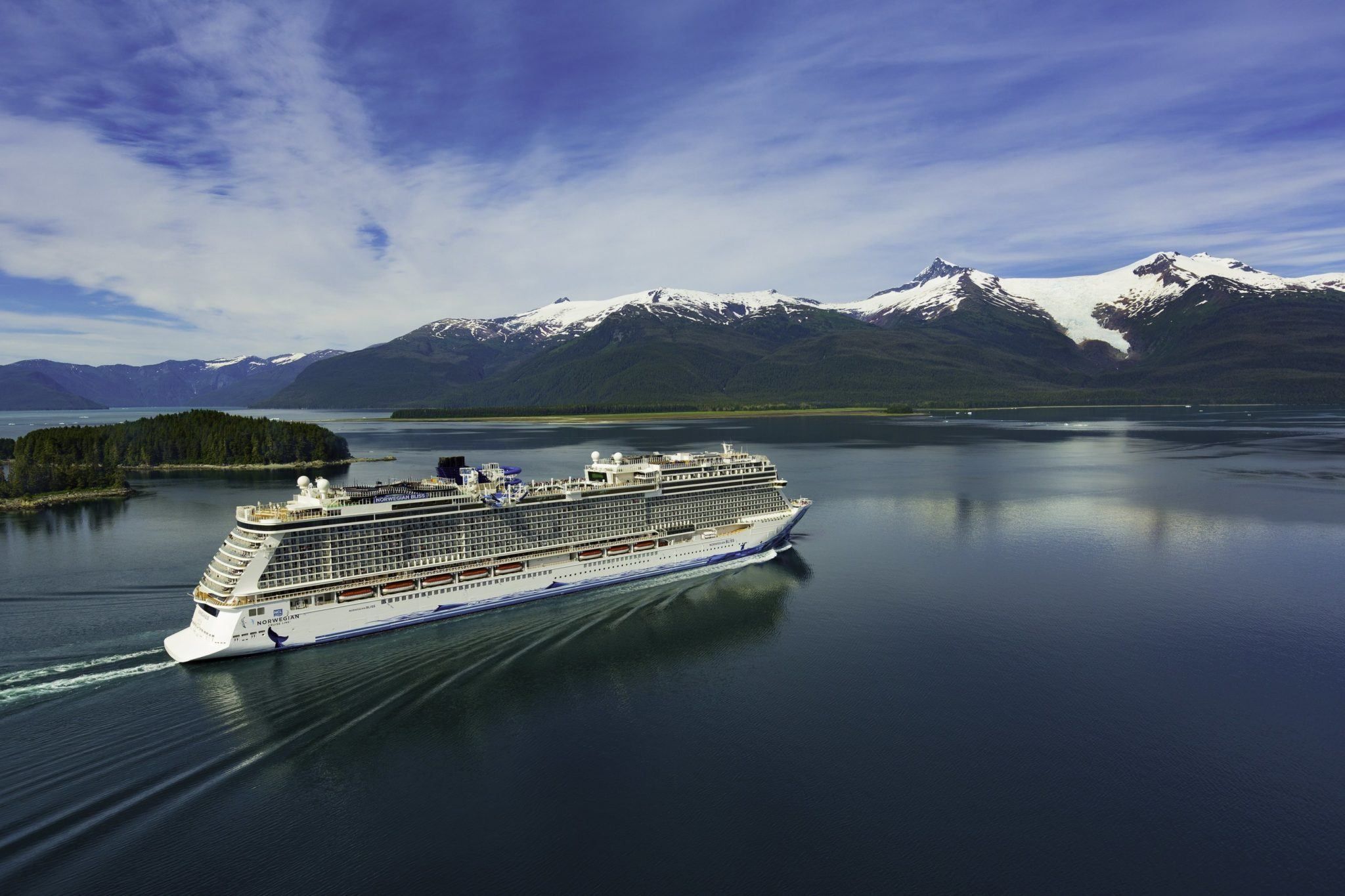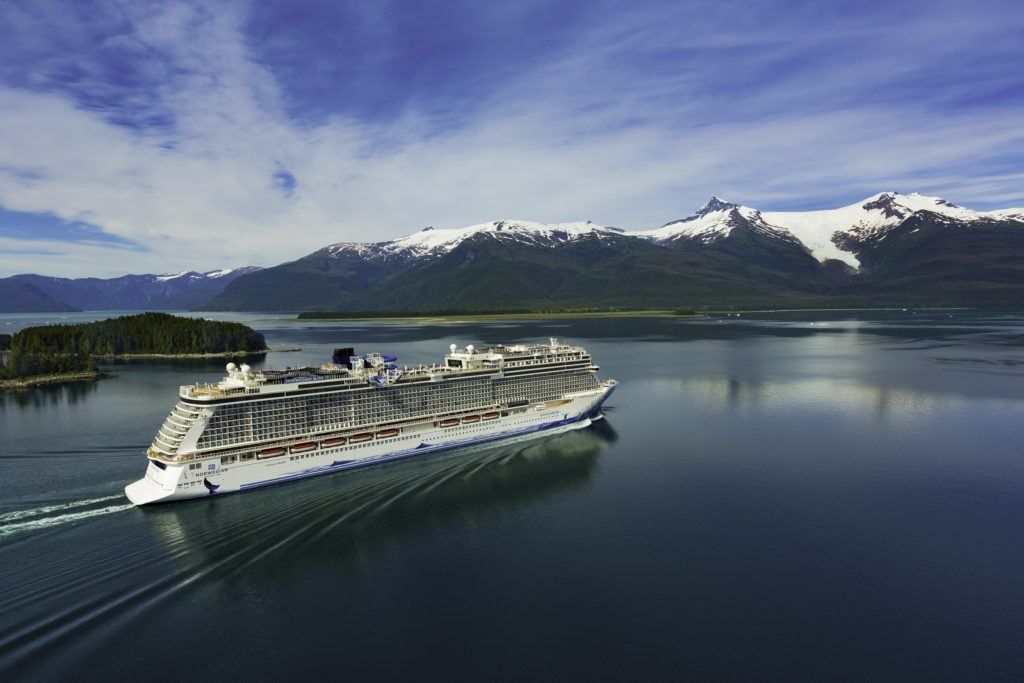 Along with ships of various sizes, these ships can offer everything from skydiving simulators and go-kart tracks, to outdoor decks with real lawn space to relax, to kayaks and zodiacs to get off the beaten path. Some cruise lines feature orchestral performances and BBC Earth productions, while others have Broadway-caliber shows in the main theater.
As you can begin to see, there really is a ship to suit every type of traveler. While we tend to prefer mega-ships, smaller ships can visit more unique areas and might offer more onboard inclusions, along with upgraded food and service.
So, when booking an Alaska cruise, do your homework. This is also where a good travel advisor can help guide you in the right direction.
Upgrade Your Equipment
Many travelers rely solely on their cell phones now for taking photos. Honestly, that is usually good enough in most instances. But, for our last two trips to Alaska, we did upgrade our camera gear, and I am so glad we did.
You don't have to spend thousands on a new camera. You can rent all the gear you need from several online outlets. I rented a few extra zoom lenses for our Sony camera, and they made all the difference in capturing photos during our whale-watching and bear-watching expeditions.
Or, you can opt for some other gear to capture your adventure. An action camera like a GoPro or a 360 camera like the new X3 might be more your speed. These cameras are modestly priced so that you don't feel too bad splurging on a new toy. Again, you can also opt to rent these for a fraction of the cost.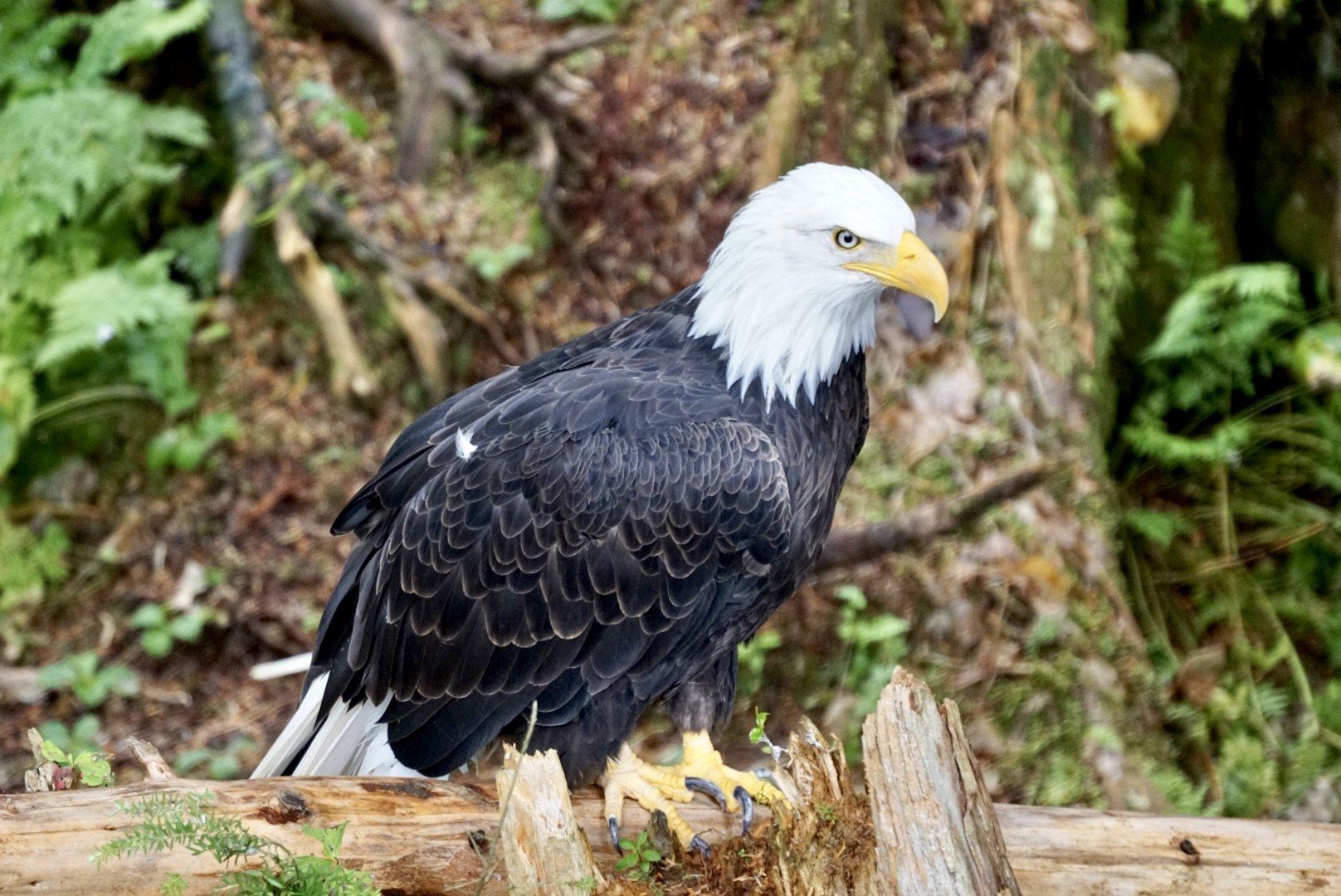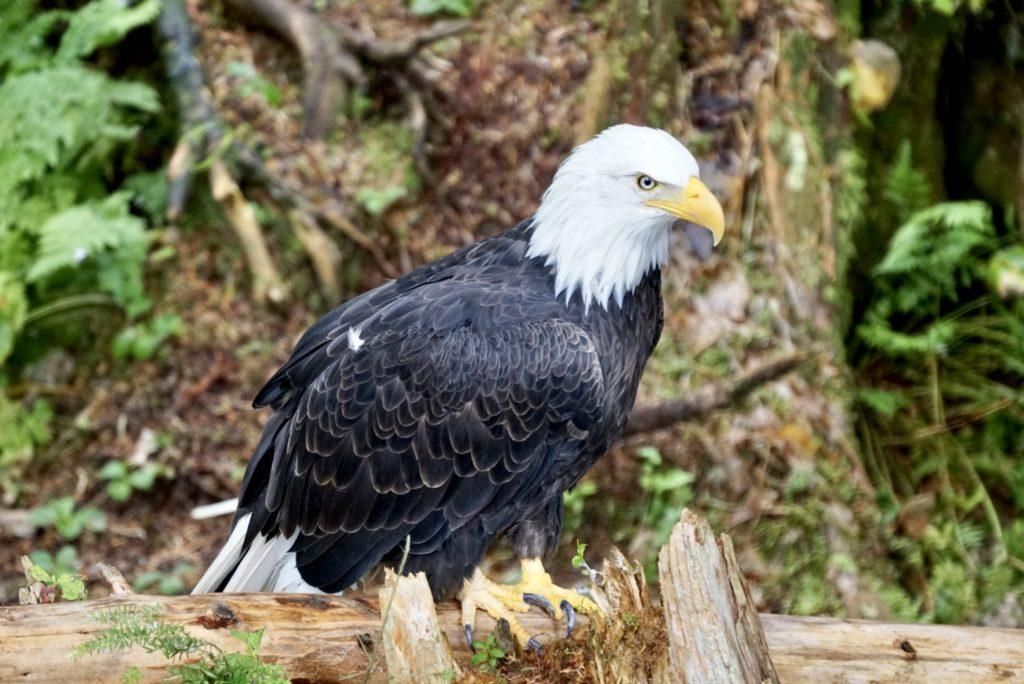 If you don't want to get new cameras, at least ensure you have the appropriate gear for your cell phone. Perhaps, you will want to get a gimbal for some stabilization. Given the weather conditions, we recommend water-resistant cellphone cases, holders, or mounts as well.
You will not be the only one trying to capture Alaska's incredible landscapes. So, having the right equipment and accessories ensure your pictures and videos are Instagram-worthy!
A Balcony Cabin is Really Worth It
While many contend that a balcony in Alaska isn't necessary, we disagree. Our first balcony cabin ever was actually on our first Alaska cruise. Since then, returning to other less spacious accommodations has been challenging.
On early morning sail into ports, you can enjoy some room service with a view. Or perhaps, you can sip a coffee while admiring the majestic fjords. The best part is that your warm cabin is just steps away when you get chilly.
Sailing through Glacier Bay is a several hour affair, so having the convenience of going in and out of your stateroom is a huge perk. Actually, some of our best photos of glaciers and fjords have been taken from our private balcony.
It's also the perfect place to spend the afternoon watching the coastline or scouting for wildlife with some binoculars.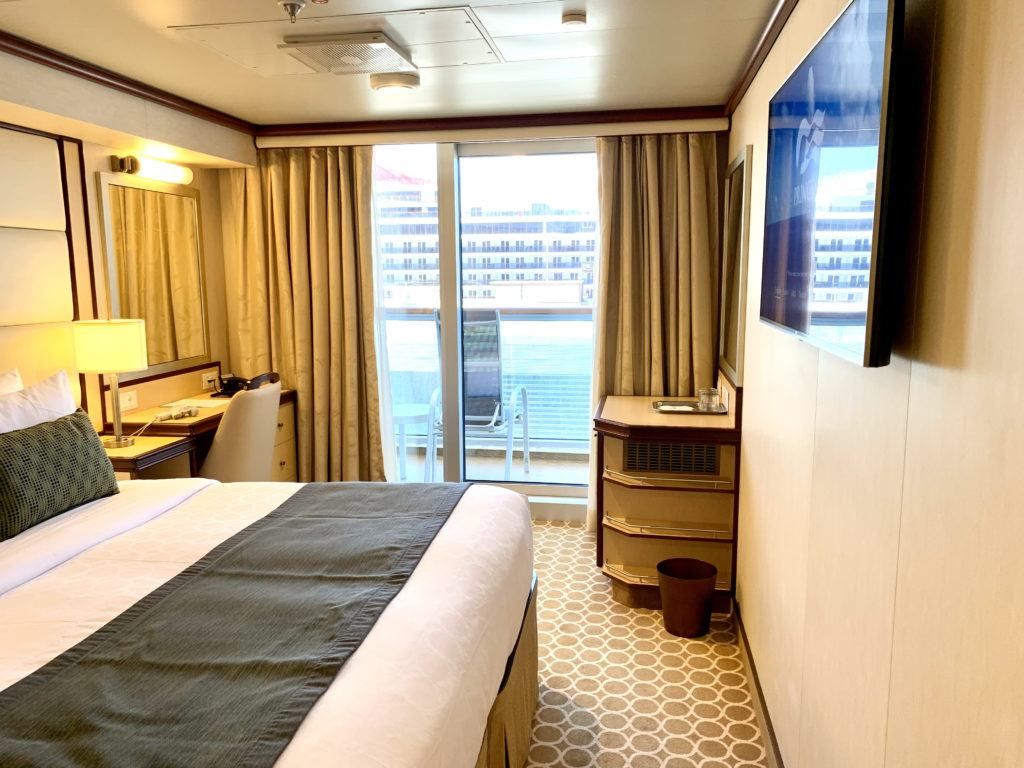 While a balcony cabin will cost more money, we think the upgrade is worth it especially in Alaska. If budget is a concern, maybe price out a balcony cabin during shoulder season or book a guarantee balcony rate.
Stray From the Beaten Path
Yes, it is true that we are over-planners and always have our days ashore mapped out ahead of time. It took us a few trips to finally realize that not every minute of your Alaska cruise needs to be planned.
You should take some time to just wander and explore. Definitely do those fantastic excursions but carve out a little time in your day to experience the local way of life. Check out some nature trails, restaurants, museums, and shops.
Many of these Alaska towns are fairly walkable. With some quick internet research or port maps, you can set off to explore some of the downtown attractions. Stroll Creek Street in Ketchikan, grab a beer at the Red Onion Saloon in Skagway, or check out the best legs in town at Tracy's Crab Shack in Juneau.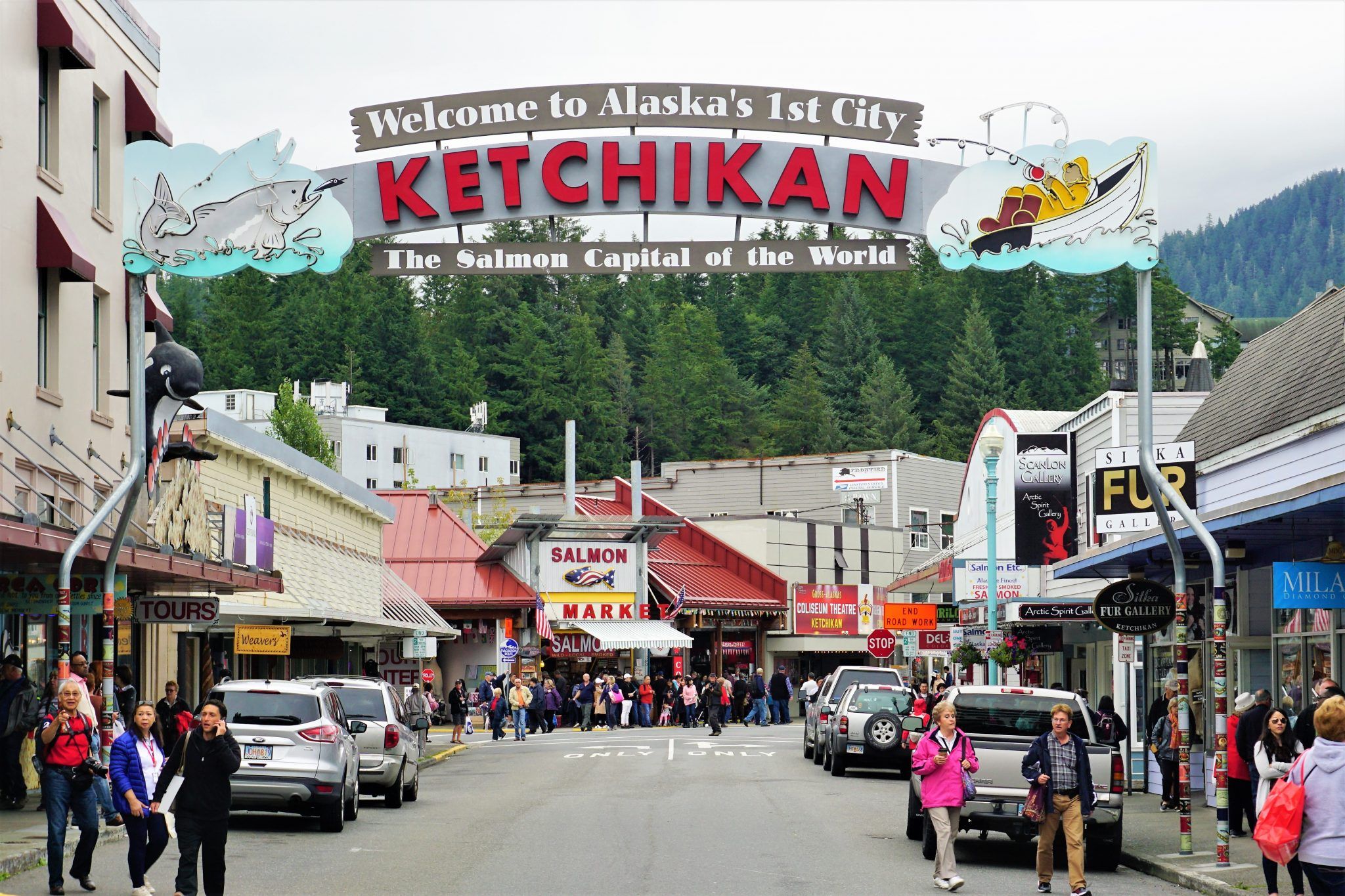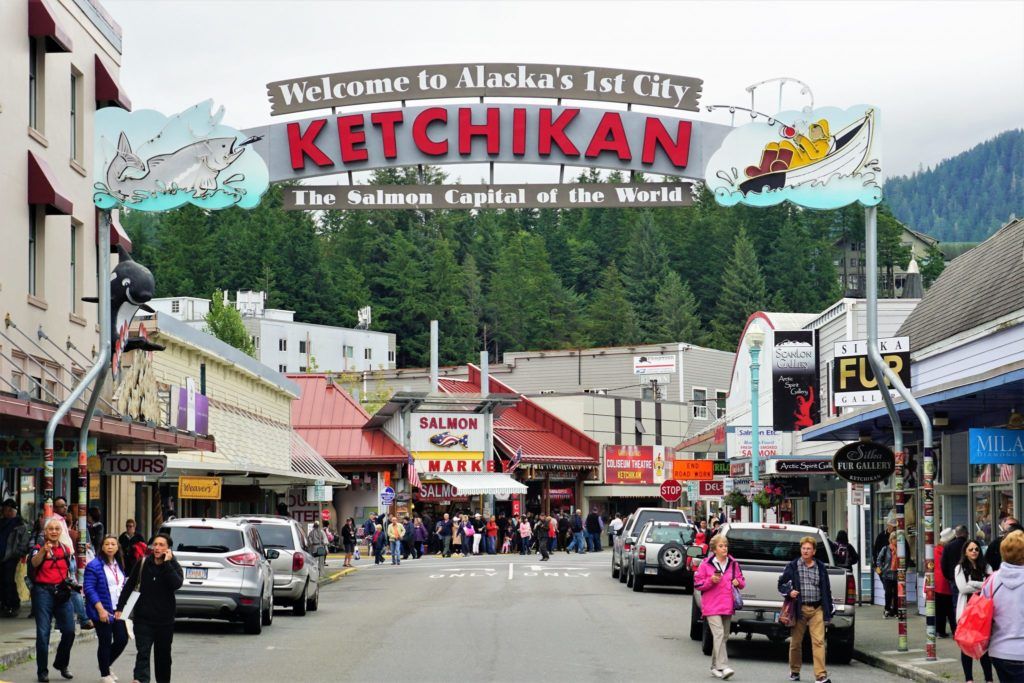 You can also do some souvenir shopping, marvel at totem poles, or find a trail to take a short hike.
Whatever you do, be sure to set aside some time to learn more about Alaska's people and places at a slower pace.
When You Book Can Save You Thousands Too
Not only does when you sail affect your overall cruise costs, but when you book your cruise can too. We tend to book our cruises months in advance, sometimes even earlier for sought after destinations like Alaska.
Typically, the earlier you book, the cheaper the cruise rate. Booking early also gives you more cabin options and more time to pay off the cruise. It also gives you more time to plan and ensures you get all the shore excursions you want.
In our over 65 cruises, there has only been one time that our cruise fare actually dropped in price after we booked. Occasionally, you can get a last-minute cruise deal for select cabin categories. But, you must live near the cruise departure point to ensure that any money you save on this last-minute cruise deal isn't washed away by costly last-minute airfare.
Booking late may also result in limited tour options or sold out shore excursions. Thus, we never recommend risking your dream vacation by waiting.
Comments
Are you going on your first Alaska cruise? Do you need some Alaska cruise tips or planning advice? Drop us an anchor below with your Alaska cruise questions!