It's here, your cruise embarkation day! It might just be the most important day of the entire trip. Don't be stressed or worried though. With our 31 expert cruise embarkation day tips, this initial day will be a breeze, and you will be steps ahead of your fellow cruisers!
Before we get started, if you are completely new to cruising, you might have some questions
What is Embarkation Day on a Cruise?
The term embark means to board a ship. So embarkation day is just that, the day the ship is accepting new cruisers for the next voyage. On your itinerary, embarkation day will be marked as Day 1. Once all cruisers are successfully on the vessel, the ship will set sail for its next destination, or the first port of call.
31 Embarkation Day Tips Video
EXCLUSIVE SAVINGS: BOOK NOW TO SCORE THE LATEST CRUISE DEALS!
Our 31 Cruise Embarkation Day Tips
Now that you know the process, it is time to ensure you make the most of this first day of your cruise. Honestly, ensuring embarkation day is smooth sailing starts weeks before the launch of your cruise.
1. Do Pre-Cruise Check-In Early
After booking your cruise, we highly recommend you download the cruise line's app. This will be essential once you board the ship. You can use either the app or the desktop version of the cruise line's website to complete your check-in process. Either way, do it as soon as it is available.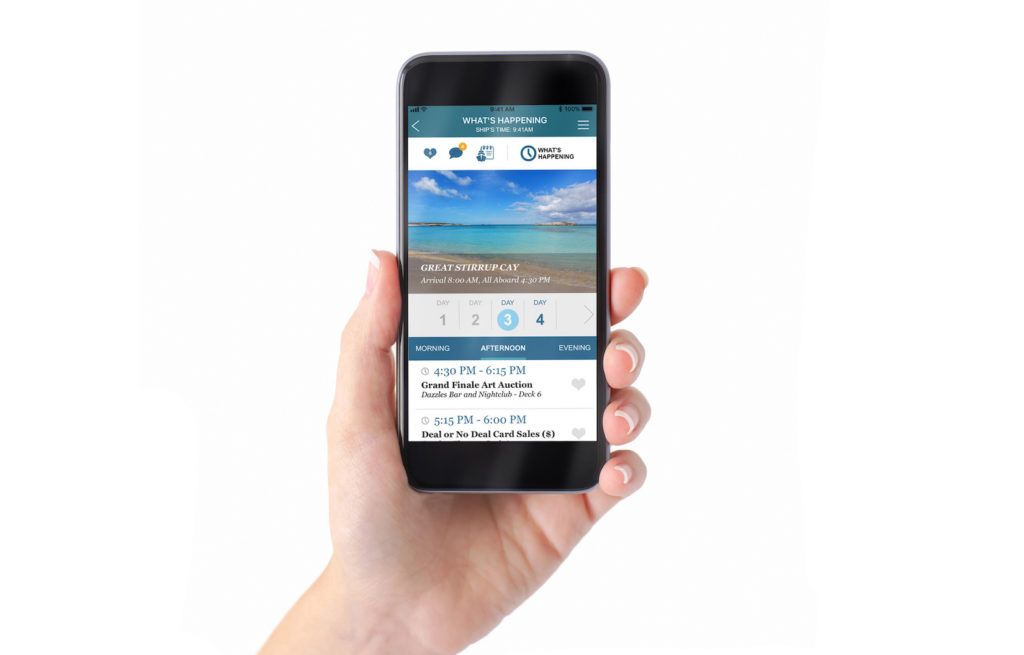 Most cruise lines let you check-in 30 to 45 days prior to sailing. The earlier you sign in, the better embarkation time you will receive.
During check-in, you are able to select an arrival time, load security photos of your travel party, and complete other requirements like inputting passport info.
2. Upgrade to Expedited Embarkation
Several cruise lines offer the option to upgrade your embarkation experience. These services allow guests to get on the ship even quicker. Of course, they do come at an additional cost, but it might be something that you want to consider.
Royal Caribbean's The Key, is a program that includes several benefits. One of these perks is priority embarkation. It also includes priority tendering and disembarkation, along with internet and an exclusive welcome lunch.
Similarly, Carnival Cruise Line offers Faster to the Fun. Again, this offers guests the ability to be among the first on the ship. It also provides priority access for tendering and disembarkation, among other perks.
If you must truly be among the first on the ship, we suggest you check to see if your cruise line offers one of these upgraded options.
3. Pre-Purchase Packages and Shore Excursions
We can't stress this cruise embarkation day tip enough. Before boarding the ship, make sure to purchase cruise add-ons. Among the additional costs not covered in your cruise are items like shore excursions, drink packages, WiFi, and specialty dining.
While many might not need or want any packages, almost all cruisers have plans to do something while ashore at the ports of call. You can book these tours through the cruise line or directly with local tour operators. Waiting too long to book your shore excursions might lead to sold out tours and disappointment.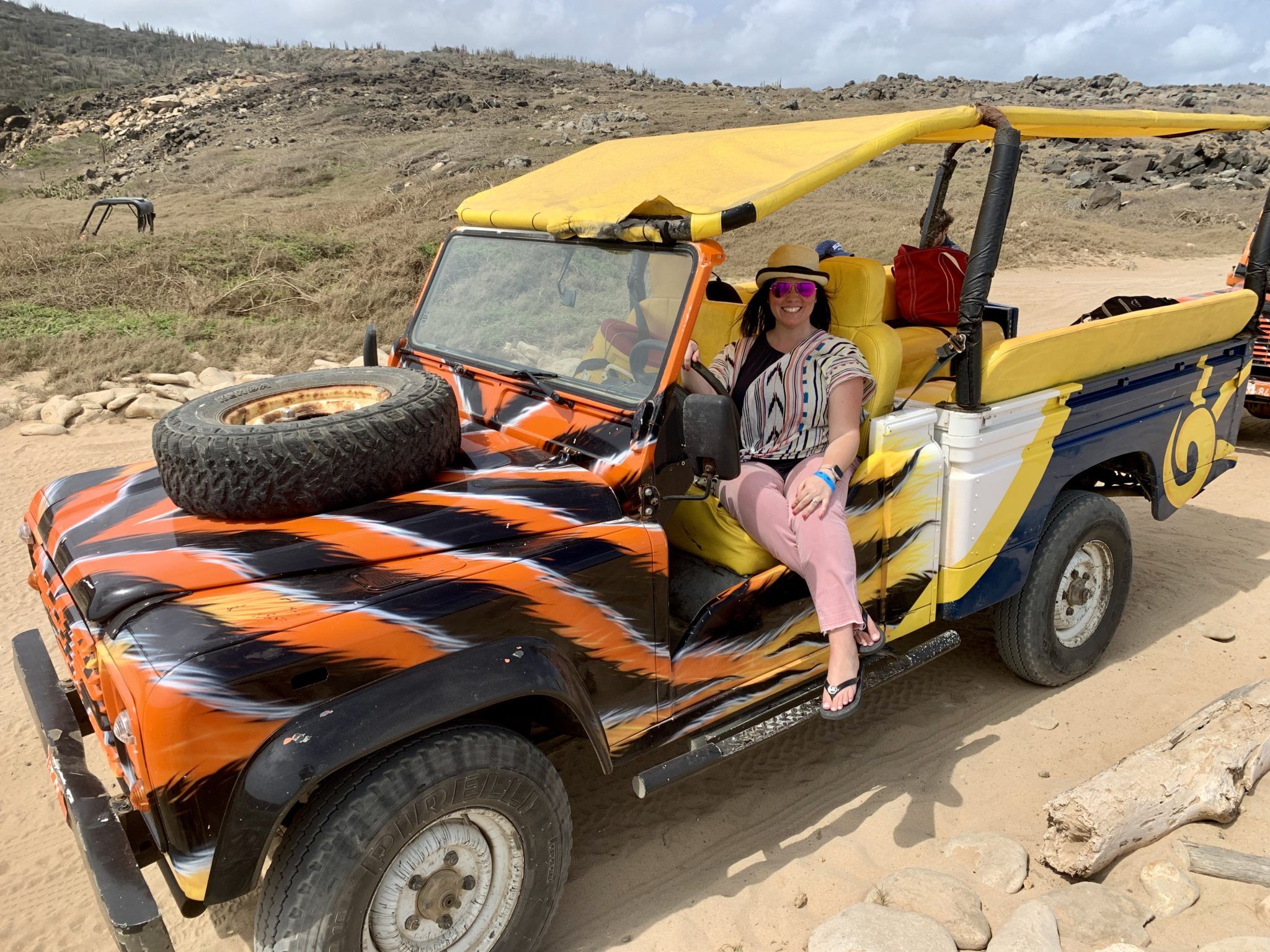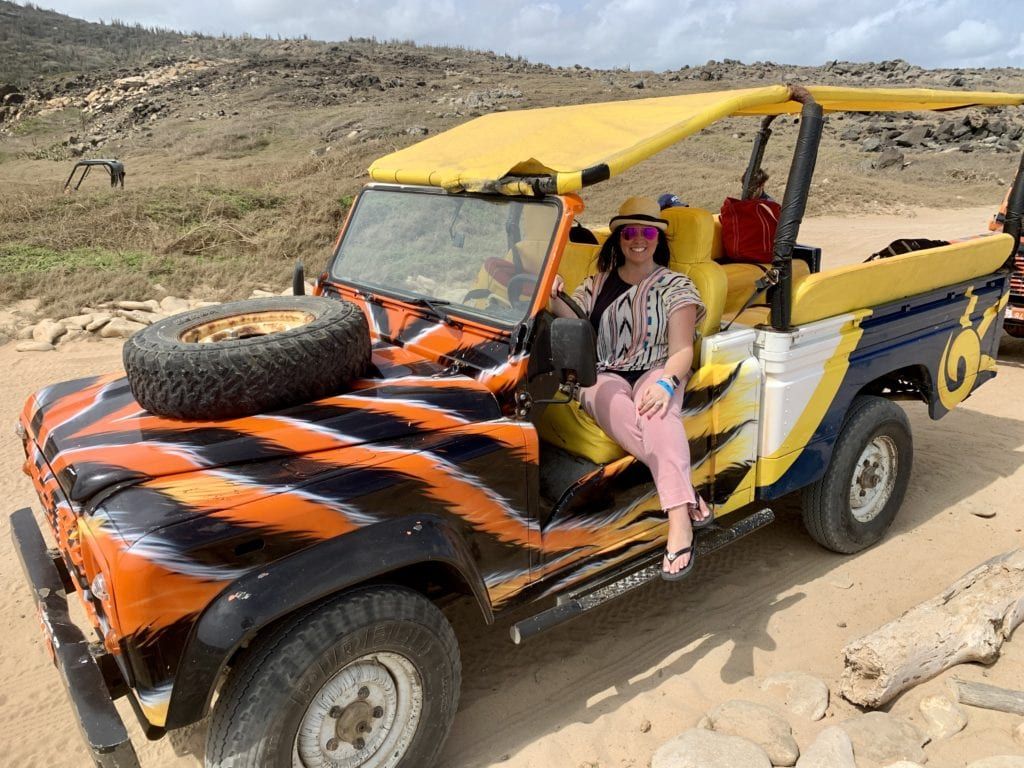 Likewise, if you have your heart set on dining at a specific up-charge restaurant, be sure to make your reservations well in advance as popular times do book up quickly. Similarly, if you want to purchase to a drink package, do so before the cruise. Buying it pre-cruise will usually save you money.
Finally, if your cruise line allows you to pre-book entertainment reservations before boarding the ship, do that as well. The fewer things you need to worry about on embarkation day, the better.
4. Plan Your Cruise Embarkation Day Outfits
You want to ensure that you have comfortable, region-appropriate outfits for that first day of your cruise.
Honestly, we always plan something fun, but also functional. It is okay to don that loud Caribbean shirt or make matching t-shirts for the whole family. After all, you are officially on vacation.
Just make sure that the outfit fits the destination. If you are cruising to Alaska, shorts and a t-shirt probably won't cut it.
Likewise, you will probably do a good amount of walking and standing during your cruise embarkation day, so you will want comfortable footwear.
5. Arrive at the Homeport a Day Early
Many individuals will be traveling miles to reach the ship's departure point. If that is the case, we strongly encourage you to arrive a day early.
We always fly in the day before our cruise. This ensures there is extra time in case of travel delays or issues with transportation.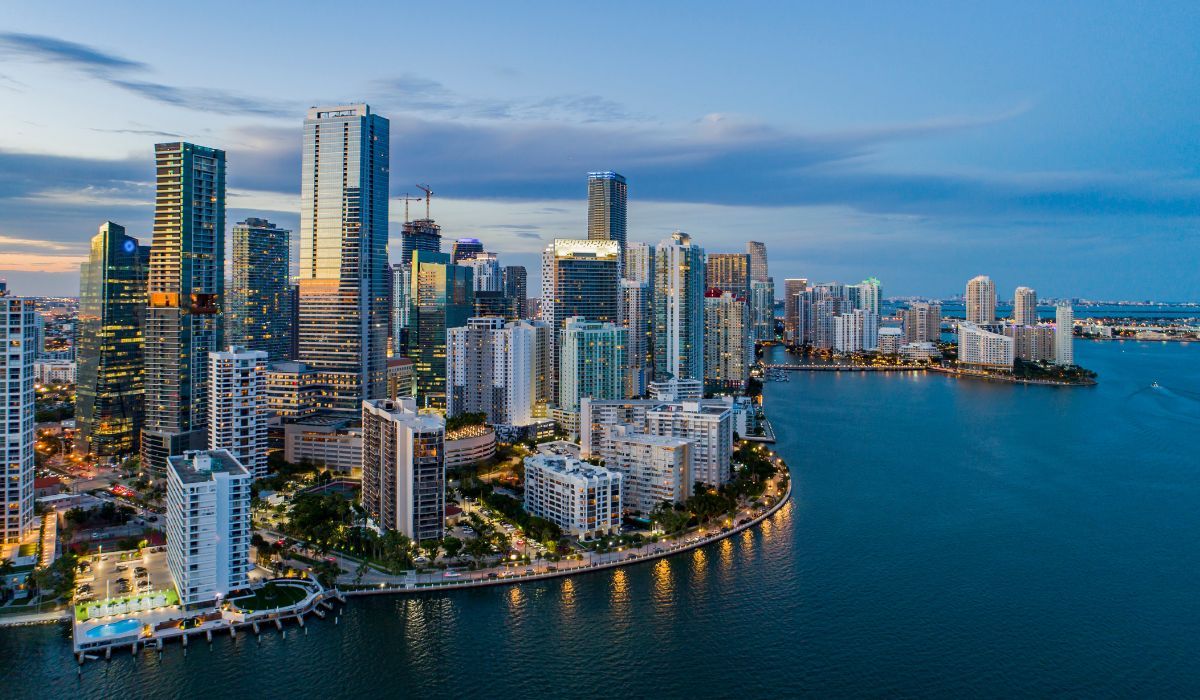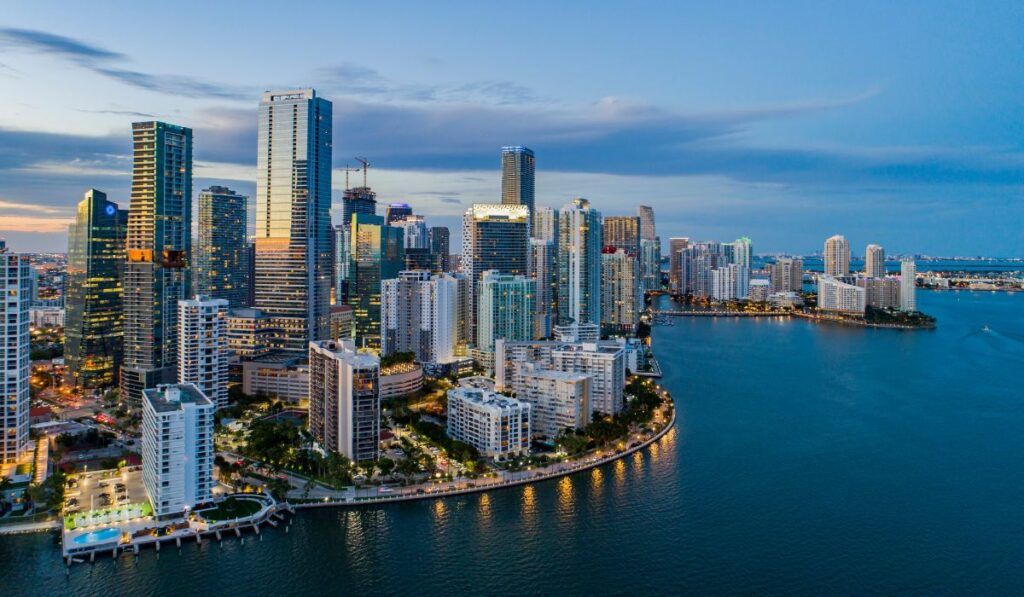 You don't need the added stress of arriving the day of your cruise, or the chance of missing the ship due to flight cancellations.
While this has always been true, it's more important now than ever before. Plus, it gets your vacation started a day earlier!
6. Print and Adhere Luggage Tags
Most cruise lines don't send luggage tags to your home anymore. So, you will need to print and adhere your luggage tags to your checked bags. We use these convenient luggage tag holders to ensure the tags stay in place on the bags.
Of course, you can staple the paper tags to your bags as well at your pre-cruise hotel. Either way, make sure you have these in place before heading to the port. Again, it will save you time and make boarding the ship more efficient.
7. Arrive to the Terminal on Time
Since the cruise restart, cruise lines have been enforcing port arrival times more. So, one cruise embarkation day tip is to arrive to the terminal close to your port arrival time.
It is okay to get there a little early, but not an hour or more early.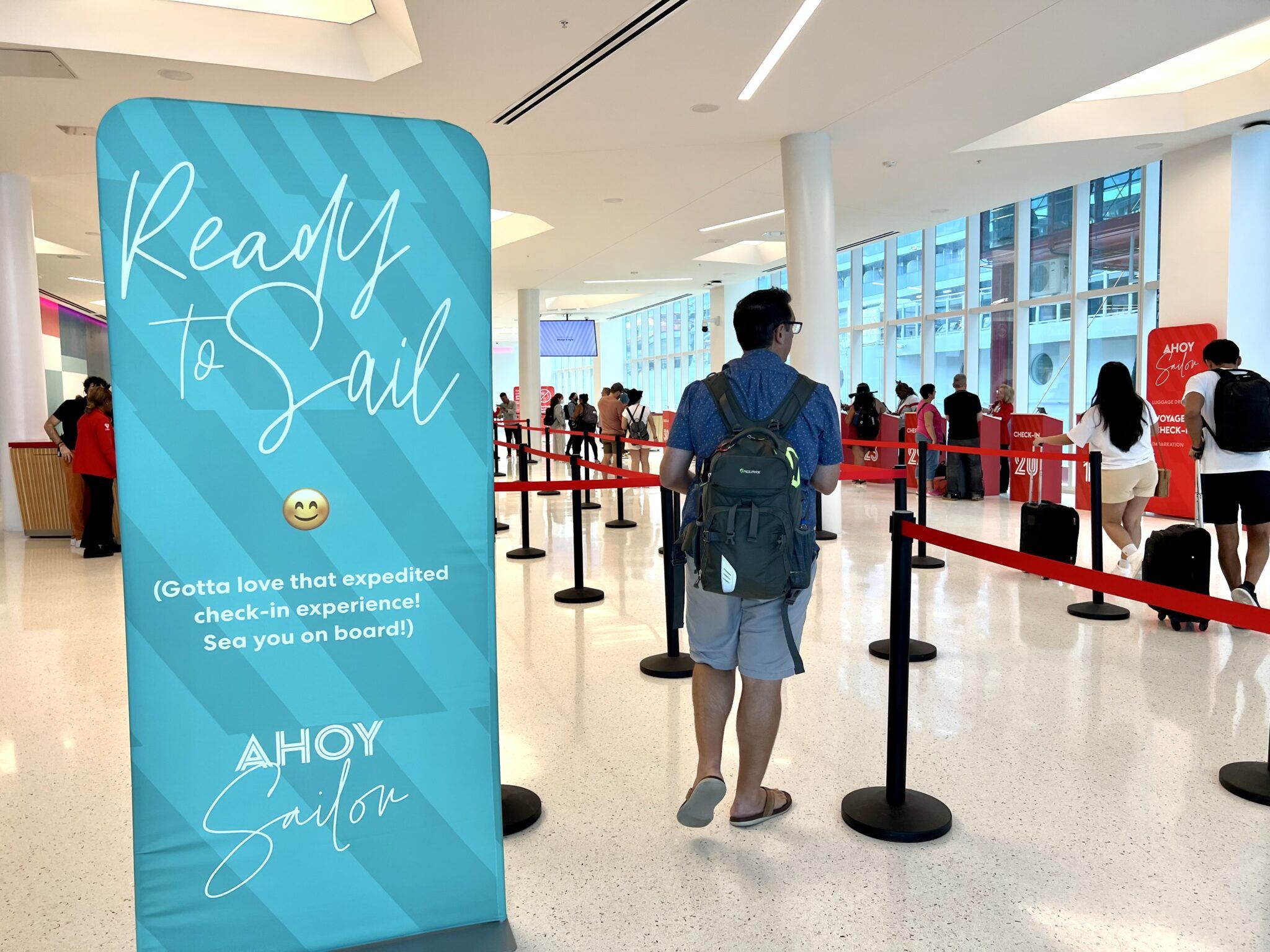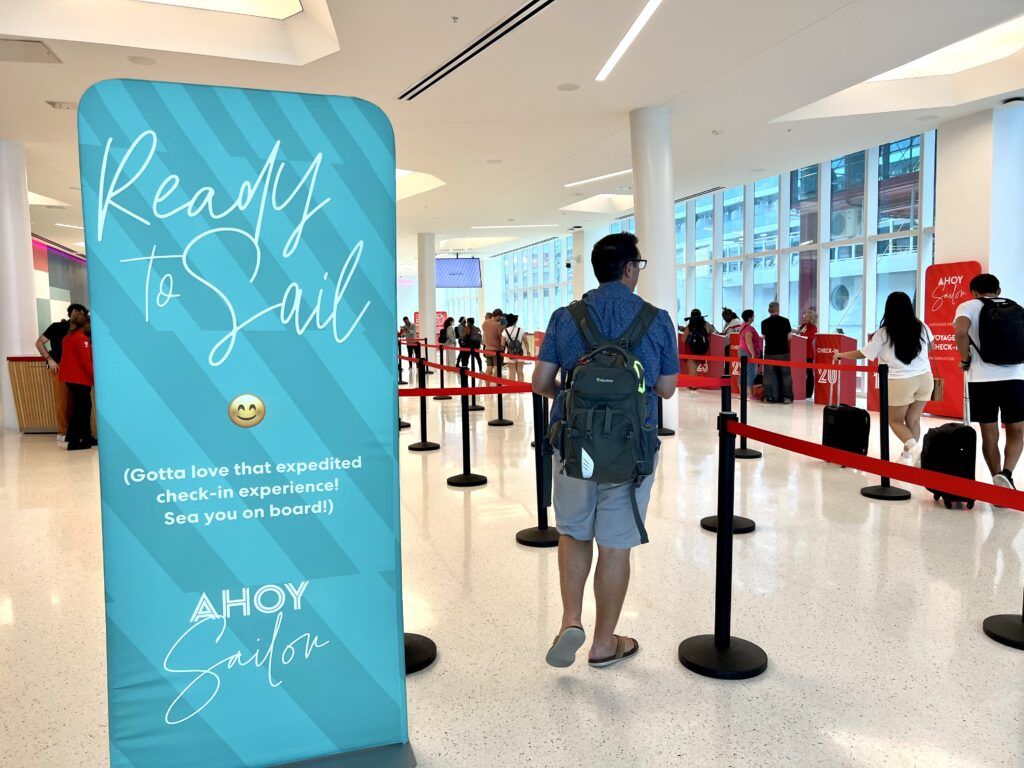 If you arrive too early, you may be ushered into separate lines and made to wait outside until your designated check-in time. Thus, if you have a later arrival time, don't rush to get to the port.
If you want to get your vacation started as soon as possible, make sure to complete that pre-cruise process ASAP to snag an early time!
8. Check Larger Luggage with Porters
Don't try to lug those two 50 lb. suitcases on to the ship with you. If you have larger luggage, you should check it with the porters located outside the cruise terminal. By doing so, your bags will be delivered directly to your stateroom prior to sail away.
If you choose to take larger items onboard with you, just remember that you will be responsible for them for the next several hours. This means lifting them onto the security conveyor belt, wheeling them up the gangway, and lugging them around the ship until the cabins are ready.
Trust us, you don't want to do this!
9. Have All Documents Accessible
Leaving our larger suitcases with the porters upon arrival at the cruise terminal, we do bring carry-on bags, typically backpacks or tote bags, onboard the ship with us.
In these carry-ons, we ensure we have some cruise essentials. These include copies of our boarding passes (even though we have the digital versions as well) along with receipts for prepaid items like drink packages just in case.
Paper copies are a great back up, as your phone signal may be spotty in the terminal building.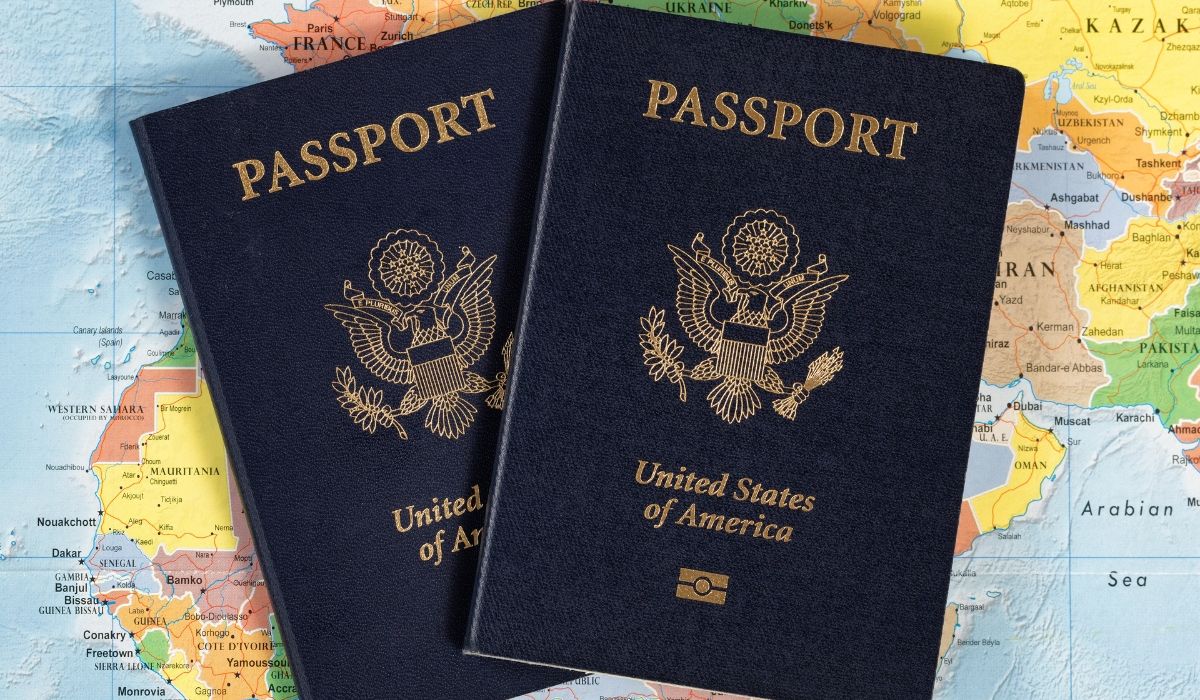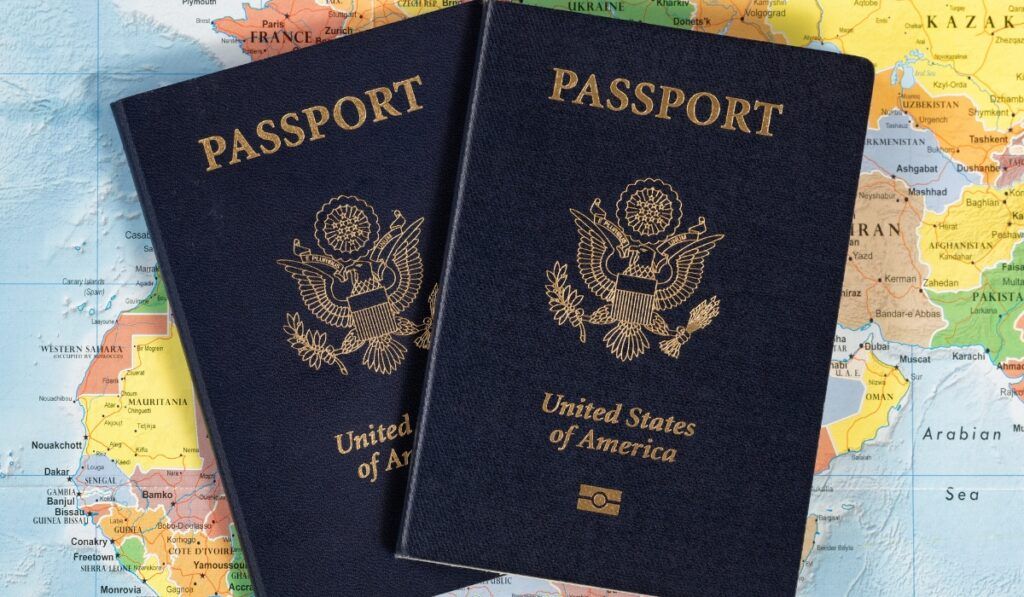 You will also need your passport (or a birth certificate and government issued ID) during the check-in process. Be sure this is on your person and not in the bag you just left with the porter! Some itineraries might require other additional documentation besides your passport, so have that handy too.
Using the cruise line's app during this process will definitely save you time. Having completed the health questionnaire and loaded your security photos ahead of time, you can zip through the check-in process on embarkation day.
10. Pack Necessary Items in Your Cruise Carry-On Bag
Once you check your bags, you won't see them for a few hours. So, make sure your carry-on has necessary items. Beyond the documents mentioned above, you will want to pack other cruise essentials in this bag.
Some things to include are any required medications, electronics like laptops or digital cameras, and chargers for your devices. It might be smart to pack some toiletries, like toothpaste and a toothbrush or a hair brush in case you need to freshen up. And, don't forget any necessities for the kids.
We also bring a refillable water bottle to use throughout the trip. Not to mention, a bathing suit, suntan lotion, and sunglasses. Don't worry, you can leave the beach towels at home!
11. Pack Two Bottles of Wine in Your Carry-On
Most cruise lines allow cruisers to bring two bottles of wine per cabin onboard. Others, like Carnival Cruise Line, also allow a limited number of non-alcoholic beverages. Check the cruise line's website for accepted items. Then, be sure to pack them in your carry-on bag.
If you pack the wine in your checked luggage, it might be confiscated by the cruise line.
Do know that many cruise lines charge corking fees for bottles of wine that you bring onboard the ship. So, you might not be saving as much money as you think.
12. Avoid Packing Prohibited Items
Along the same lines, you will want to check your cruise line's website to ensure what items you can and can't bring onboard the ship.
This goes for both your carry-on and checked luggage. Don't try to bring anything onboard that is prohibited by the cruise line as it WILL get confiscated and delay getting your luggage.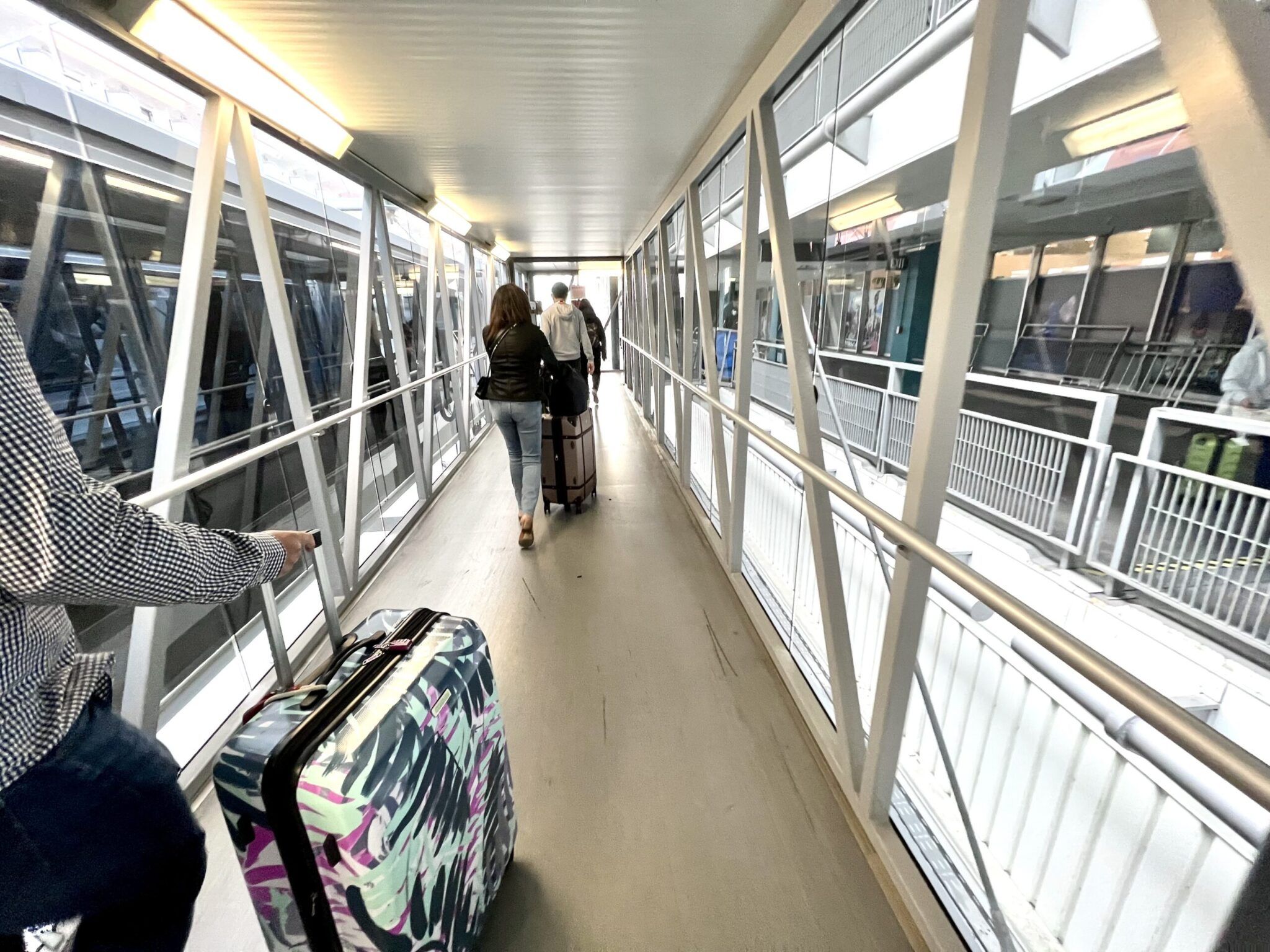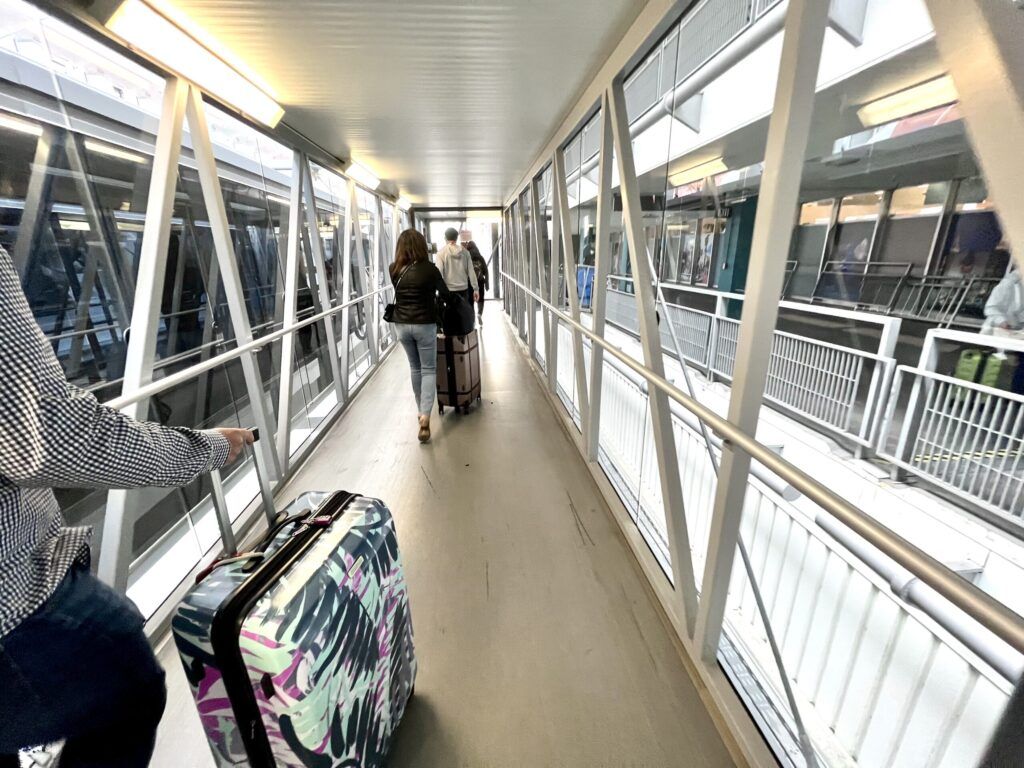 Bottles of liquor or other alcohol, besides the bottles of wine, are usually not allowed. Along with typical contraband (e.g., firearms, illegal substances), most cruise lines do not allow irons, steamers, and hotplates. Incense and candles are prohibited as well.
13. Don't Head to Your Cabin Right Away
You are finally onboard and can't wait to see everything. Well, resist the temptation to go to your stateroom. Odds are, your cabin will not be ready yet.
Most cruise lines do not allow access to staterooms until between 1 pm and 2 pm. This gives the housekeeping staff time to clean and change over the rooms from the previous sailing.
Again, this is another reason checking your larger items is so worth it. Of note, some cruise lines, like Celebrity Cruises, do allow guests to drop off carry-on items but most do not.
With your manageable carry-ons in tow, it is now time to take care of any loose ends.
BOOKING BONUS: SCORE ADDITIONAL PERKS WITH LAST MINUTE CRUISE DEALS!
14. Sign Into the Cruise Ship's Intranet
You already have the cruise line's app, so now you can sign on to the ship's WiFi. This WiFi (and the ship's app) works even if you didn't purchase an internet package. The app will still be vital throughout the week, and may even come in handy in a few minutes.
If you did purchase a WiFi package, it is worth setting it up now as well. Depending on which WiFi package you purchase, you will be able to check email, surf the web, post on social media, and even stream movies and music.
15. Book Entertainment Reservations
Depending on the cruise line and ship, you may need reservations to see some of the shows. If you were not able to do that pre-cruise, you should do it right now. The popular shows and ideal showtimes fill up quickly.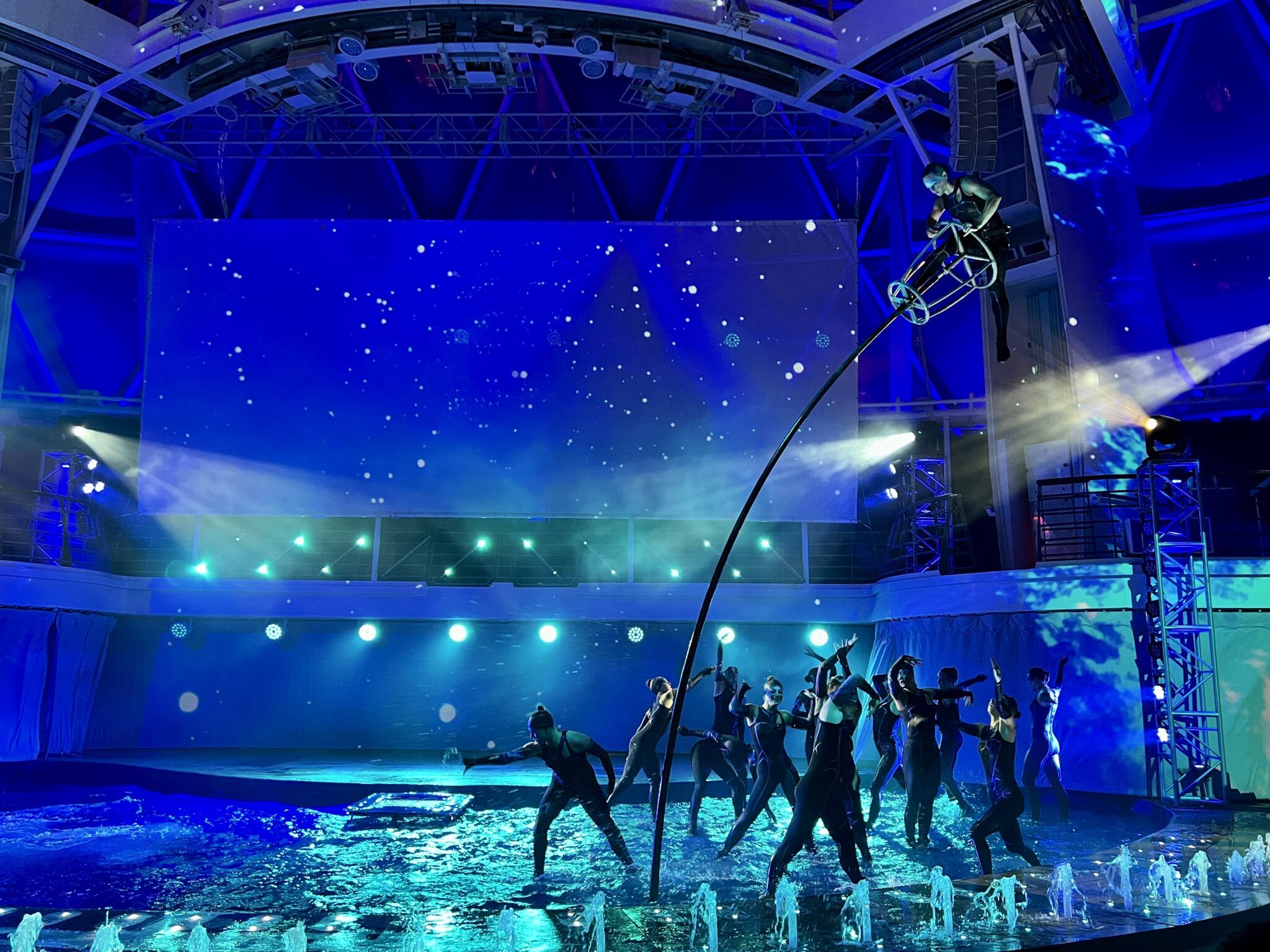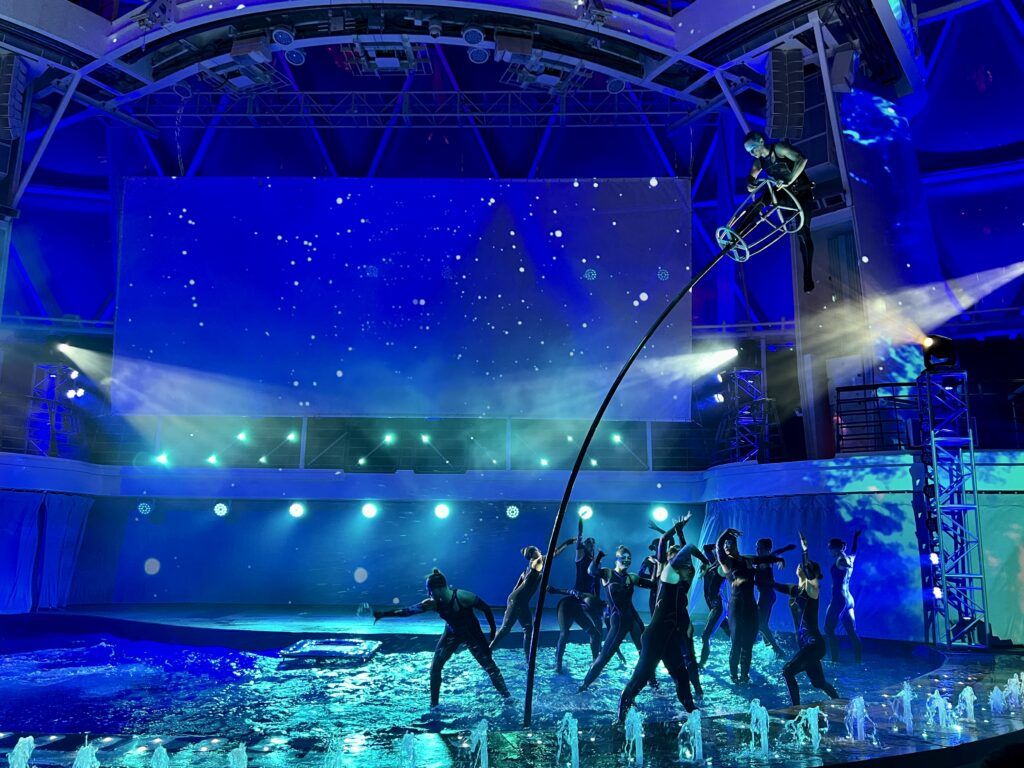 Often, there will be a designated spot to book entertainment reservations, like a Box Office or a kiosk in the promenade. Some cruise lines offer touch screens throughout the ship that let you book these shows as well. Or, you might even be able to claim your reservations right in the cruise line's app.
It doesn't hurt to ask a crew member near the boarding point where and how you can make these reservations. Once you know, take a few minutes to review the schedule and book those must-see productions before they sell out.
16. Make Last Minute Dining Reservations
With shows secured, you should confirm any dining reservations. If you have a dining package, some cruise lines don't let you make reservations until you are on the ship.
Or, if you made a last minute decision to dine at a specialty restaurant, or need to change a pre-cruise reservation, we suggest you do that sooner rather than later on embarkation day. By the end of the day, most of the highly coveted dining times and restaurants will be full.
If you are doing traditional dining and want to change the dining time, you should also do that early on embarkation day. Most cruise lines have a specific kiosk for such dining changes as well.
17. Check the Daily Schedule
The cruise ship's daily schedule will become your best friend over the course of the week. This magazine lists all of the day's activities, events, dining times, entertainment, and live music throughout the ship.
Often, there are paper copies of the daily near Guest Services or other venues like the coffee shop. Unfortunately, many cruise lines are doing away with leaving paper copies of the daily in your stateroom each evening.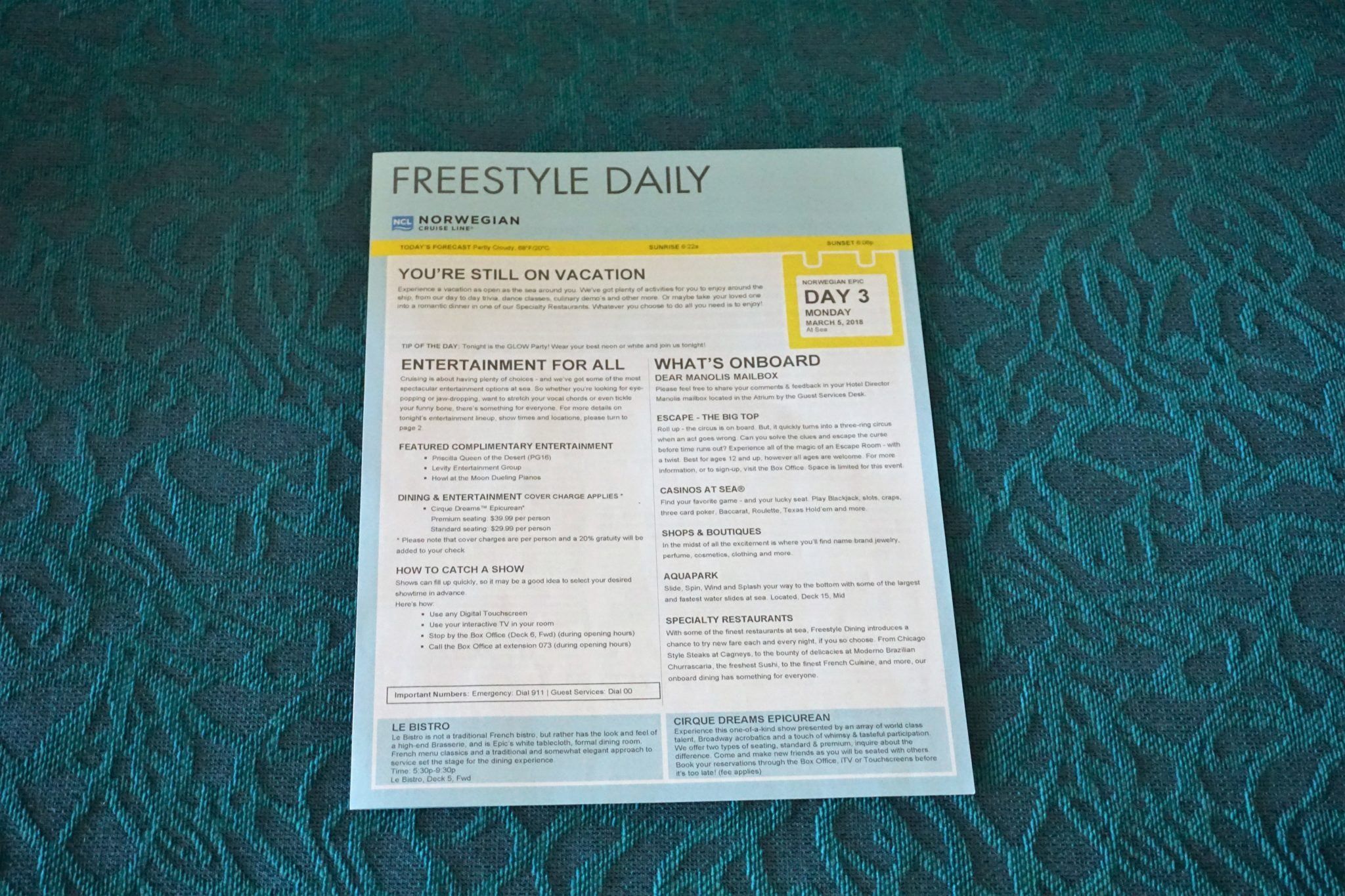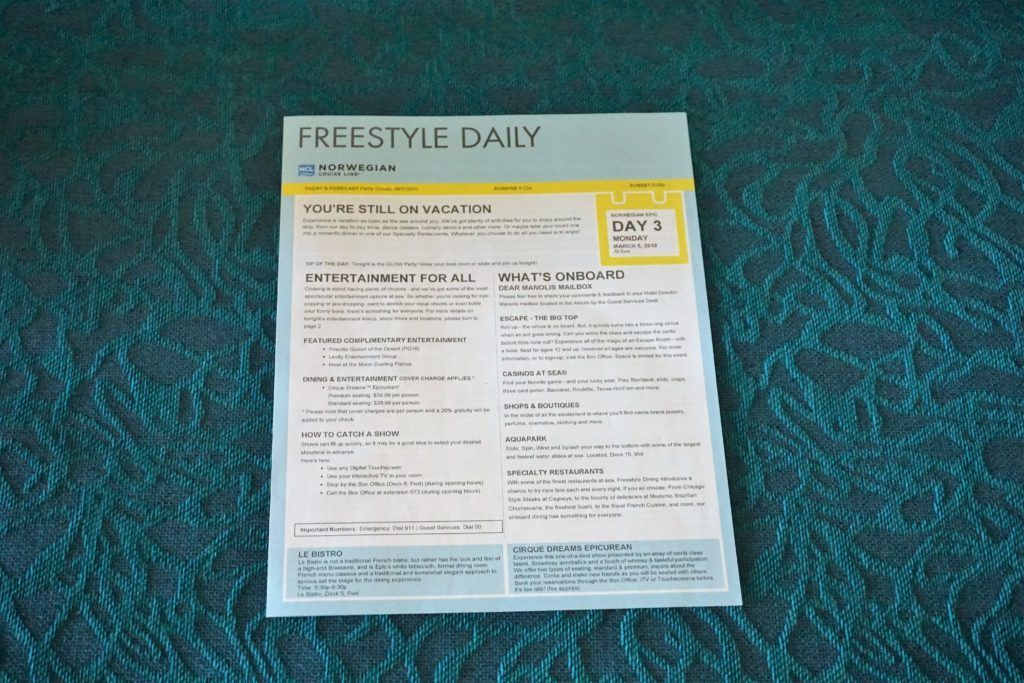 But, the good news is the daily is always in the palm of your hand, or your pocket. Almost all cruise lines' apps will provide the same information, which is updated every day.
So, before you head off to explore, check out what events are on the schedule for the day.
Some apps are better than others, so it might take a few minutes to find where all the hours and activities are listed.
18. Complete the Mandatory Muster Drill
One innovation the cruise lines developed for the cruise restart was virtual muster. Or, sometimes referred to as e-muster.
Instead of an in-person, drawn out safety drill, this new muster consists of two steps. First, cruisers need to watch the safety video in the app (or on the stateroom television). After watching the video, cruisers can then check-in at their muster station for a short life jacket demo and safety highlights.
The process is efficient, easy, and a vast improvement. However, you do need to complete this mandatory muster drill, and you should do so sooner rather than later.
If your cruise line has reverted back to the dreaded in-person muster, then make sure you know when and where to go for that briefing.
19. Skip the Buffet
Once you board the ship, hoards of people will be ushered into the same spot, the buffet. Our embarkation day tip is to resist the urge to dine here.
Most contemporary cruise lines offer a variety of other casual dining options. These can include Tex-Mex shops, cafes, pizza parlors, and outdoor grills, along with other options. Some cruise lines also serve a sit-down lunch in the main dining room on embarkation day.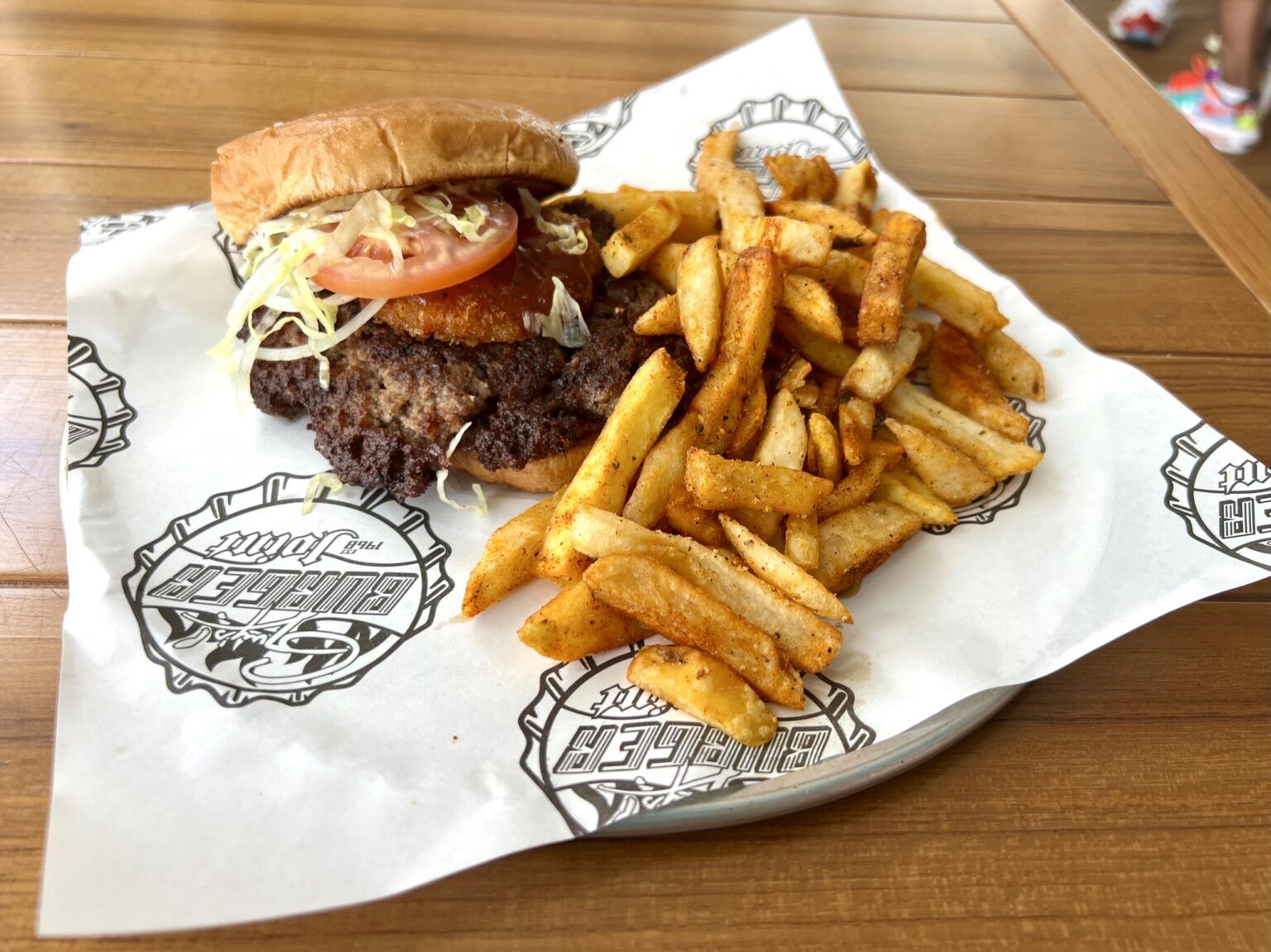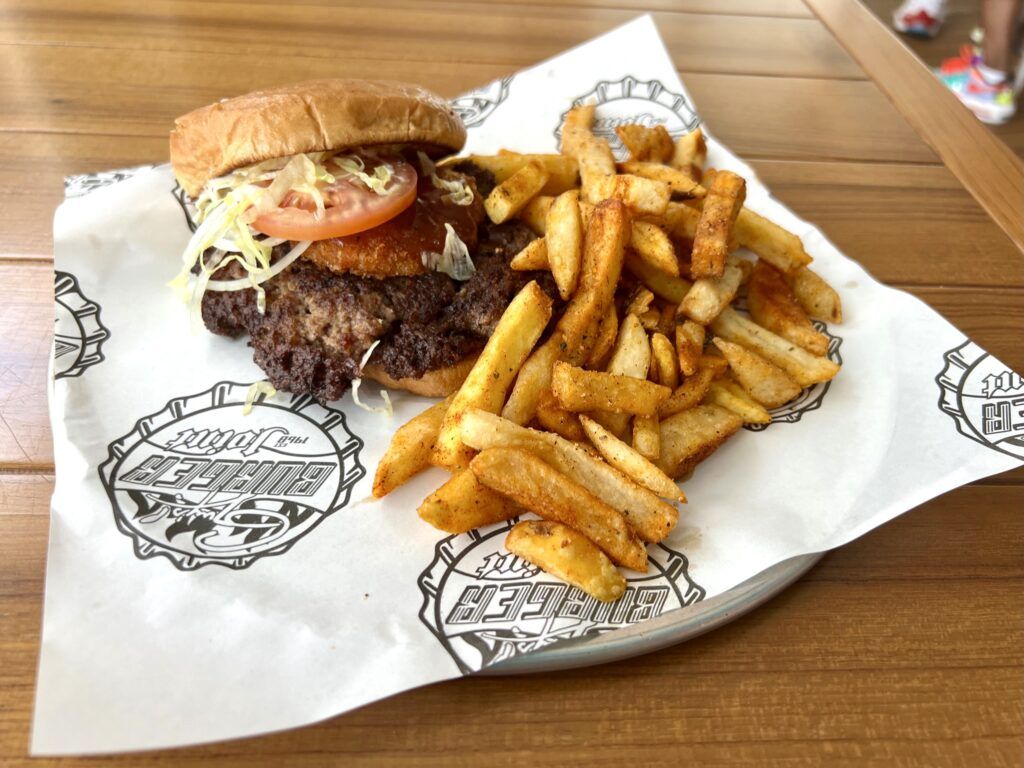 The daily schedule will indicate the times and locations of restaurants that are open for embarkation day lunch.
If the buffet is the only option, try to go at off-peak times, like later in the afternoon.
20. Explore the Ship
Hopefully, you have reviewed the ship's onboard deck plans prior to boarding. Now, it is time to explore the ship in real life.
Even if you skip some of our other cruise embarkation day tips, exploring the ship is a must. We even allocate time to walk around ships that we have sailed on in the past just to re-familiarize ourselves.
By exploring on day one, you can get a general sense of where different venues are located, or you might discover some different spaces that you didn't know about. This will have you navigating the ship like a pro and staying one step ahead of everyone else onboard!
Now is also the time to grab that bathing suit and take a dip in the pool. Or, get ahead of the crowds and use some of the popular amenities, like the waterslides.
21. Sign Up the Kids at the Youth Center
For families, embarkation day is also the perfect time to checkout the youth center. Many ships offer several distinct kids and teens areas throughout the ship. These are often organized by age groups.
On embarkation day, there are typically open houses that give you and your little ones an opportunity to meet the staff and walk through the facilities.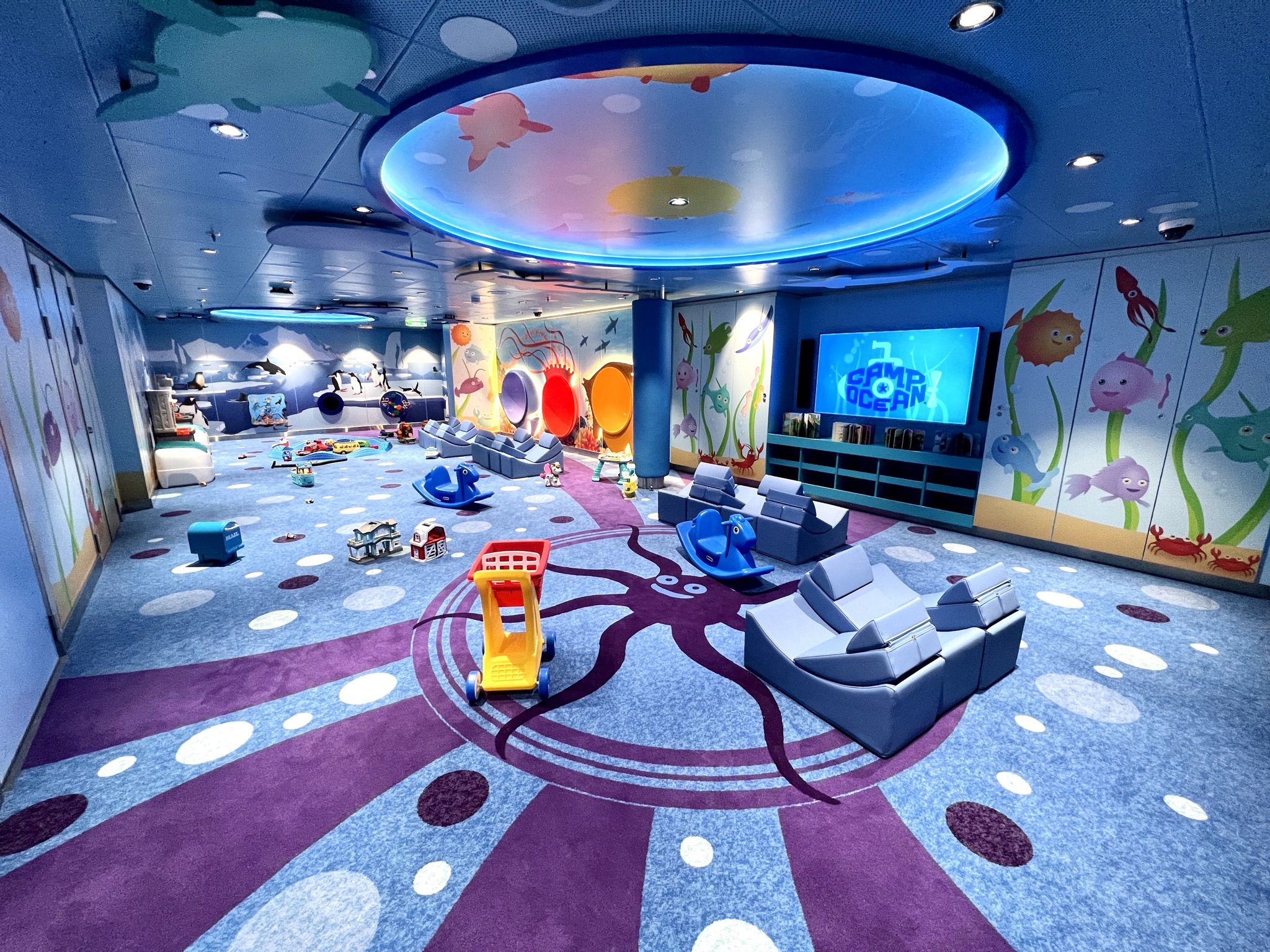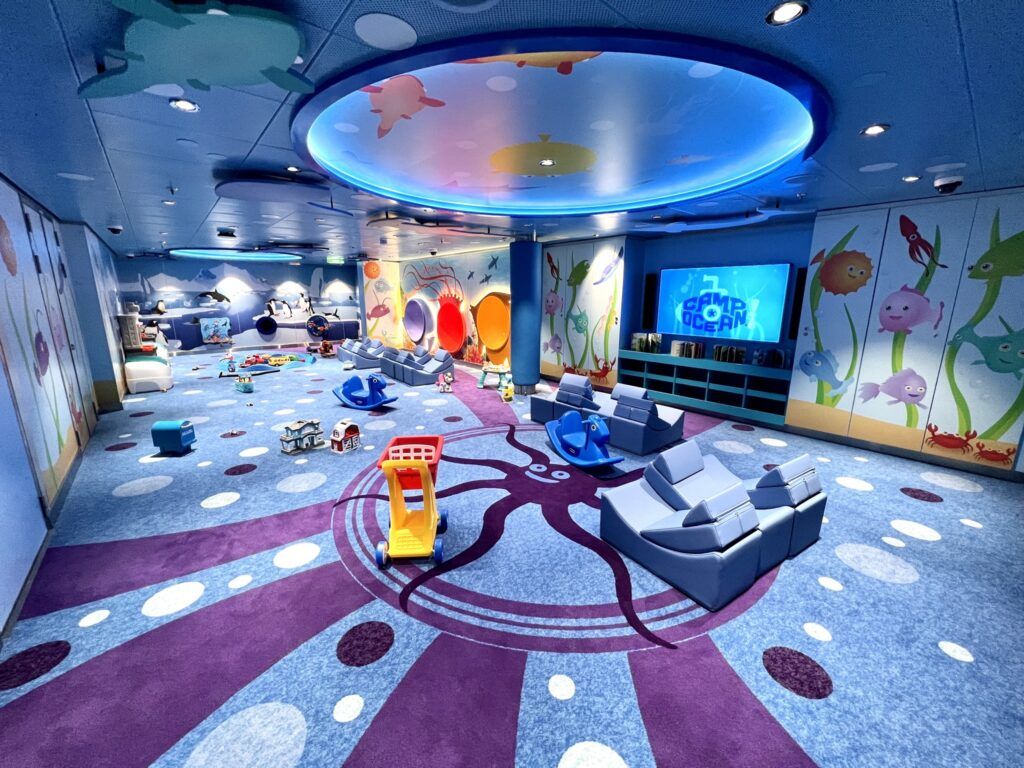 Even if your kids don't think they will use the kids club, you might still want to have a look as some are quite impressive with video games, board games, arts and crafts, and other high-tech features.
Additionally, parents can learn more about the services offered, hours of operation, and kids will receive a bracelet which will help staff in the case of an emergency.
22. Take Plenty of Pictures
This might be one of the rare times that certain venues are not busy, like the pool deck or main theater. So, if you want certain pictures, take them now.
We always spend some of the day taking pictures and videos of popular venues. Also, don't forget some selfies.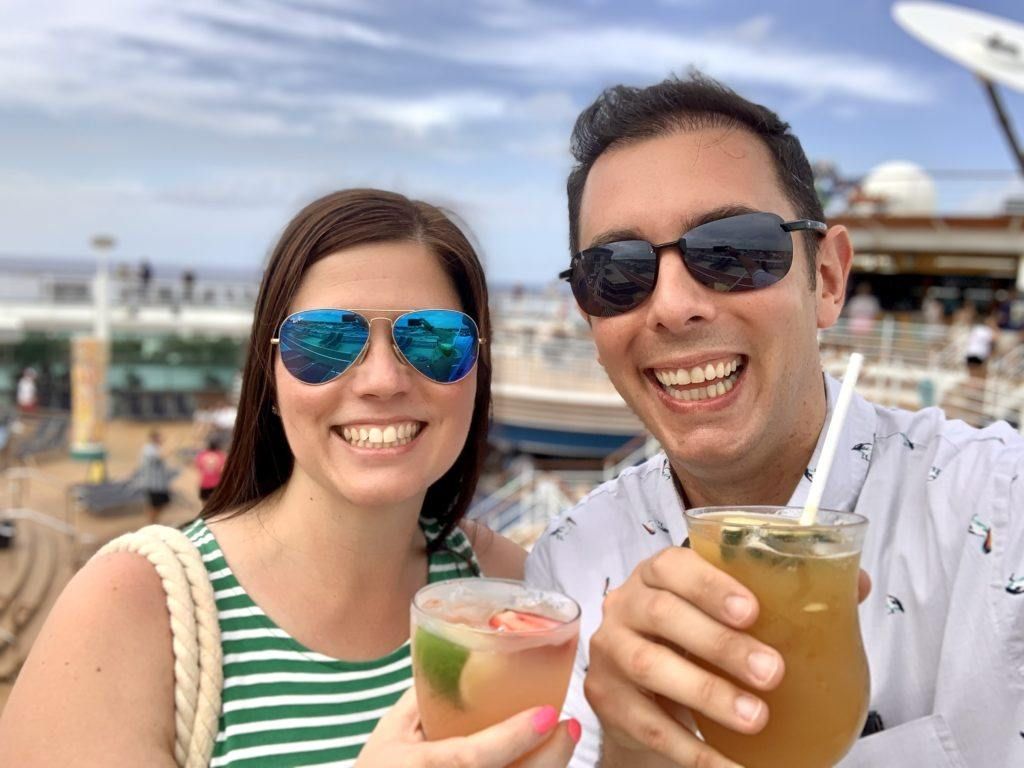 In fact, a Welcome Aboard drink selfie is all but mandatory. If you didn't purchase a WiFi package, just make sure to post them to social media before sail away.
Of course, you'll want to show everyone back home how much fun you are already having on your vacation.
23. Take a Spa Tour
Another one of our embarkation day tips is a spa tour. Again, this is the rare opportunity to checkout the spa and nearby fitness center with few fellow cruisers.
Spa personnel will guide you through various rooms and describe the different treatment options available. Many newer ships also have a thermal suite, with experiences like a hydro pool, sauna, steam room, and other relaxing spaces.
Passes to the thermal suite and other spa appointments book up quickly. Also, there are often promotions for those who take one of these tours.
Likewise, fitness fanatics will want to check out the onboard gym and inquire about additional offerings. Most cruise lines offer group classes for a fee that also require reservations.
24. Find Your Dining Room Table
If you are doing traditional dining, we suggest taking a few minutes prior to sail away to find your assigned table in the main dining room.
If there are issues with the assignment, now is the time to speak to the host or hostess about changing it. Perhaps, you'd prefer to sit at a table for two instead of a large table with other guests. Or, maybe you forgot to link guests from other staterooms to your travel party.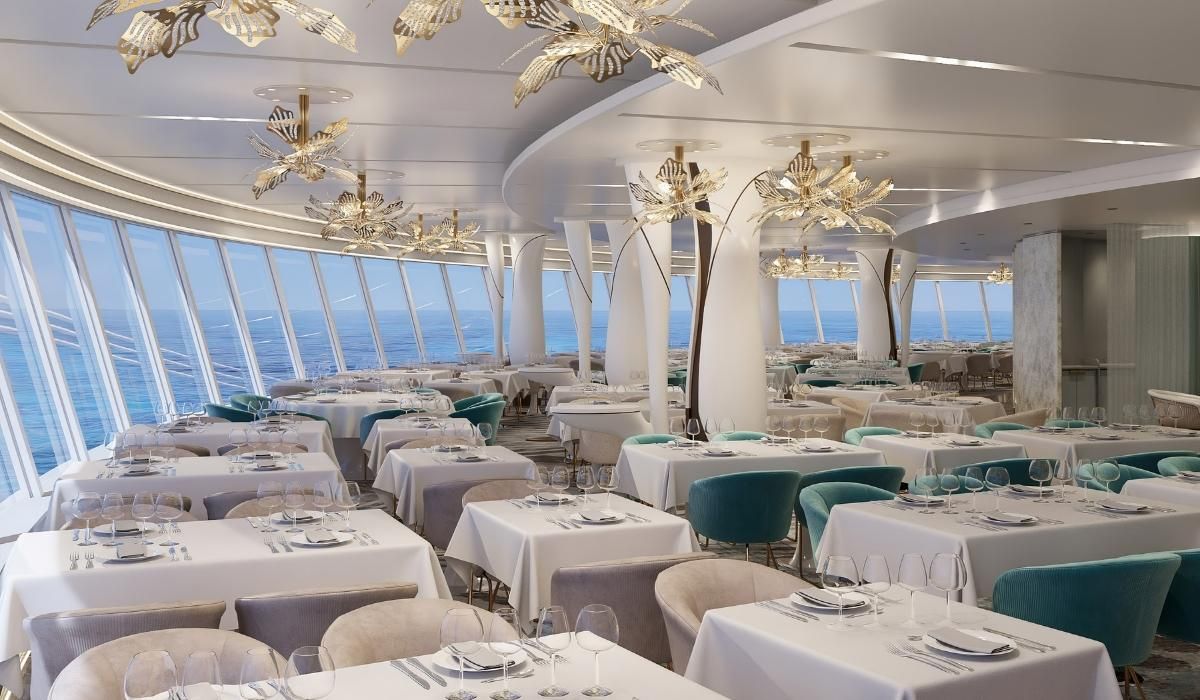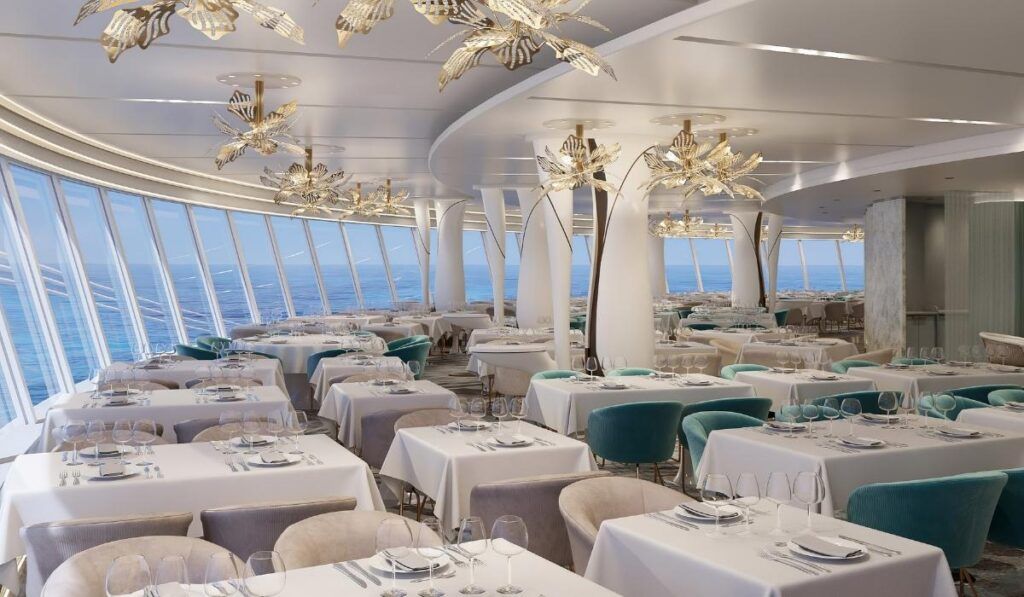 For cruisers with the flexible dining option, now is the time to make your reservation for tonight's dinner if you haven't already done so. Of note, many cruise lines that offer these "dine anytime" options do allow cruisers to pre-reserve time slots for the duration of the cruise.
Some cruise ships even have multiple dining rooms spread out around the ship. So, if nothing else, you can learn where these dining venues are located before heading to dinner this first evening.
25. Unpack
You should certainly find some time on embarkation day to unpack. Whether this is before sail away or before heading to dinner, this step will help you get settled in for the week ahead.
Given the tight quarters of cruise ship cabins, it is not advisable to live out of your suitcase. You're going to need that valuable space in the room. So, unpack then store your larger bags under the bed.
Packing cubes can make this vacation chore a whole lot easier. You can simply unzip and store these cubes on shelves and/or in drawers. You'll also want to hang your formal outfits and other attire to reduce wrinkles.
Plus, if you forgot to pack something, now is the time to find out. You can always grab necessities or other items at the first port of call instead of paying the high price tags on the ship.
26. Maximize the Space in Your Room
Once you are unpacked, another embarkation day tip is to get your stateroom organized. You might want to rearrange the furniture, by moving some smaller tables and such out of the way.
We also recommend using magnets to hang items like bags and hats. Given that the walls of most cruise ship cabins are metal, this tip is a great space-saving hack for cruisers.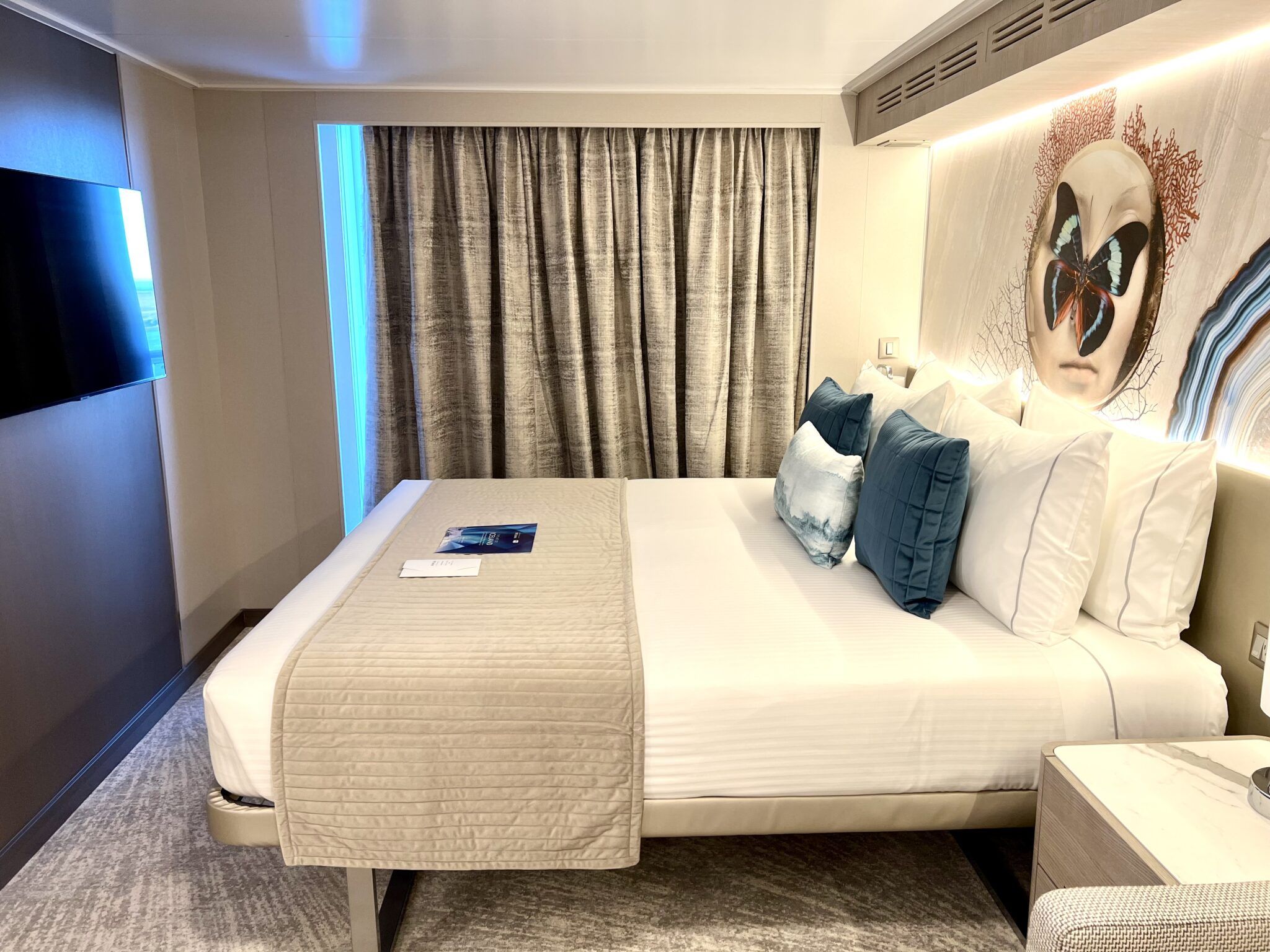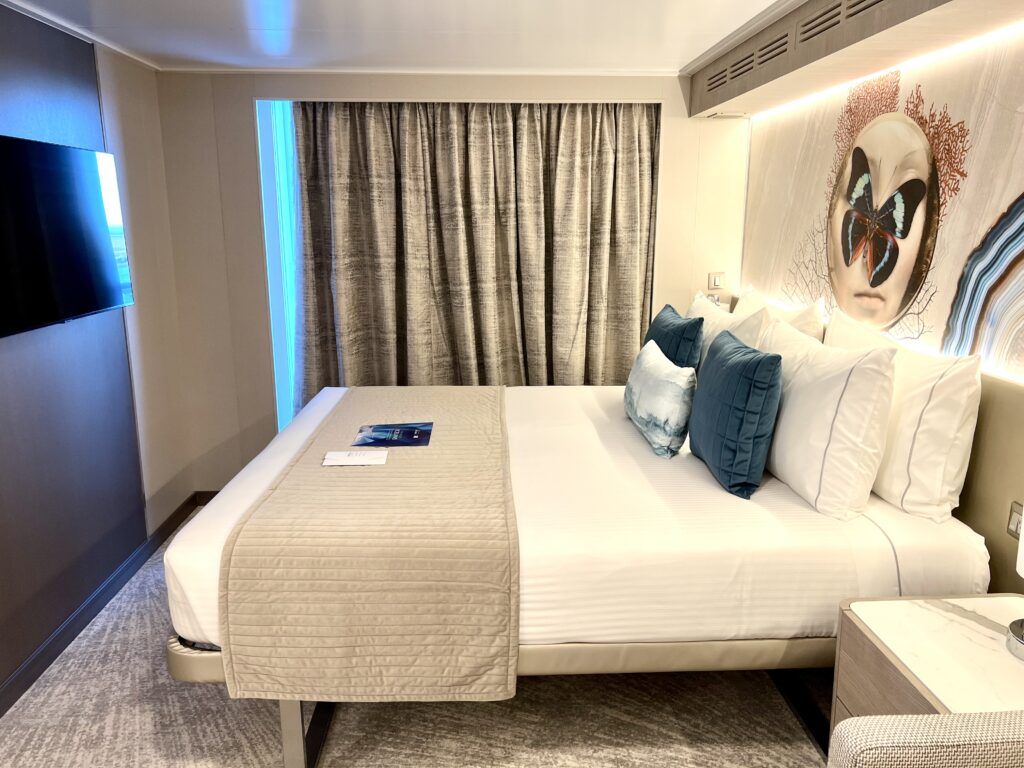 An over-the-door shoe organizer is another one of our spacing-saving hacks. You can use this to store small items like sunglasses, medications, and toiletries. In fact, we don't use it for shoes at all. Even if it doesn't fit over your cabin bathroom door, you can still hang it on the wall with your magnets.
Further, I stake out a spot that will double as my office for the week. With a cruise line approved power adapter, we organize all our electronics and associated chargers in one central location.
27. Meet Your Stateroom Attendant
During your cruise vacation, your stateroom attendant will take good care of you. So, it is very important to meet him or her on embarkation day. Normally, the attendants will be around in the hallways eager to say hi.
If you've had a chance to unpack and look around your room already, you can request any additional items you may need, like extra hangers or towels. Plus, you can let them know of any other preferences.
They will likely ask about your dining times as well, so they know when your room will be vacant.
28. Attend the Sail Away Party
The official kick off of the cruise is the sail away party. This normally happens on the main pool deck somewhere around 4 pm to 5 pm, depending on your ship's expected departure.
Grab a drink, and a good rail position, to enjoy all the fun. From the dance party near the pool, to the coastline as the ship sails out of port, and maybe even a sunset, there is plenty to soak in.
This lively and energetic launch is something we never miss, no matter how many cruises we have taken.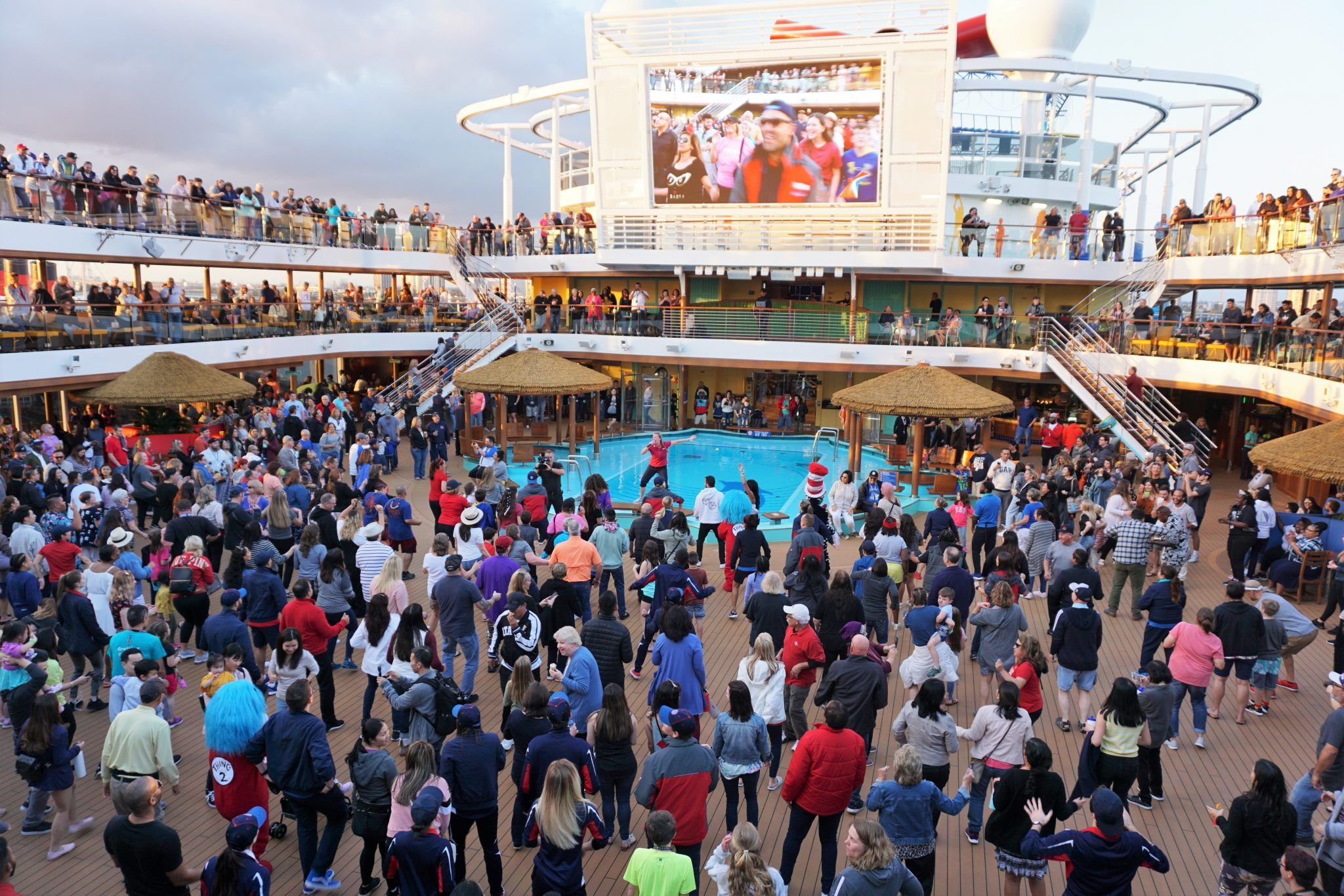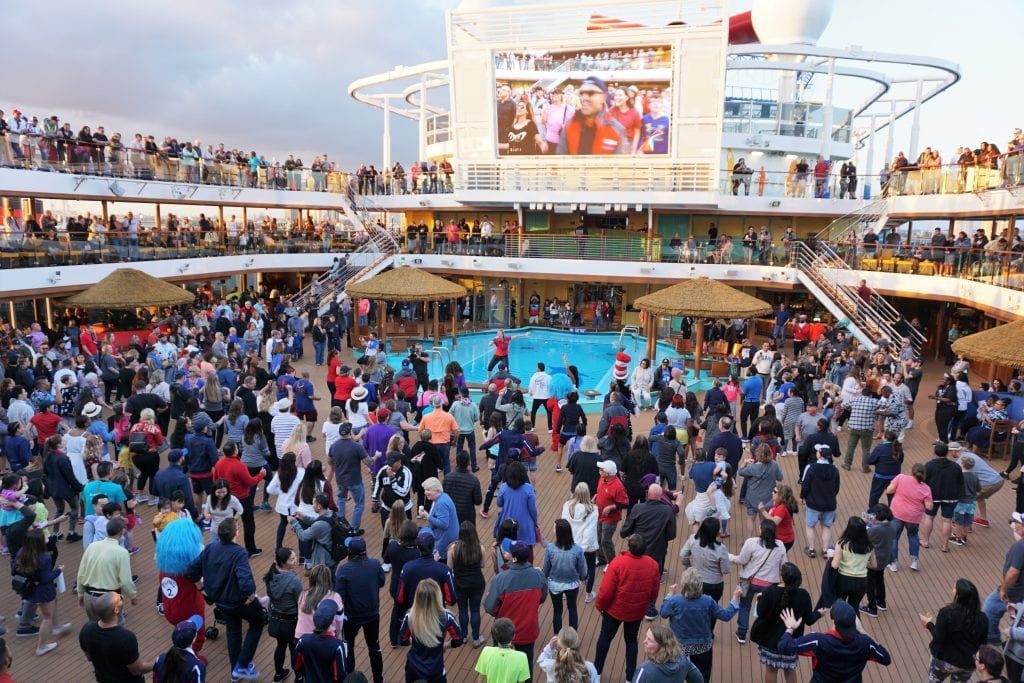 This will also be the first time you get to see the cruise director and activities staff. If you like to get involved, these will be the people keeping the party going all week.
29. Don't Go Overboard
We know you are excited that your cruise vacation is finally here, but be sure to pace yourself. The firs t day of the cruise can feel hectic. Thus, another one of our cruise embarkation day tips is to ensure you don't over do it on the first day.
Yes, take advantage of the amenities, enjoy a nice dinner, check out the shows and live music, and have a few drinks. Just remember though, there are (likely) six more days of your cruise.
If you want to enjoy your cruise vacation, don't eat or drink too much. You don't want to wake up sick or with a headache the next morning.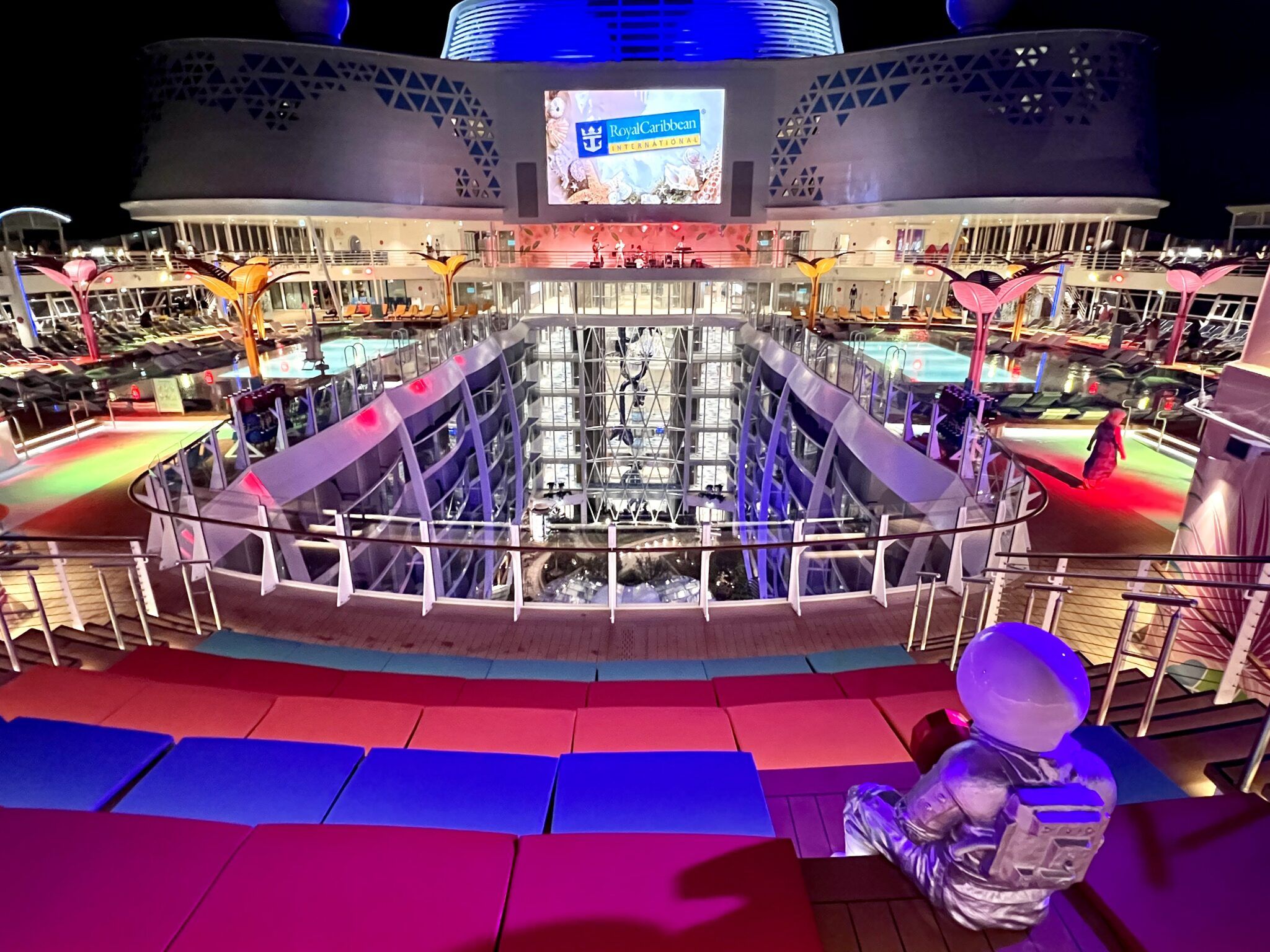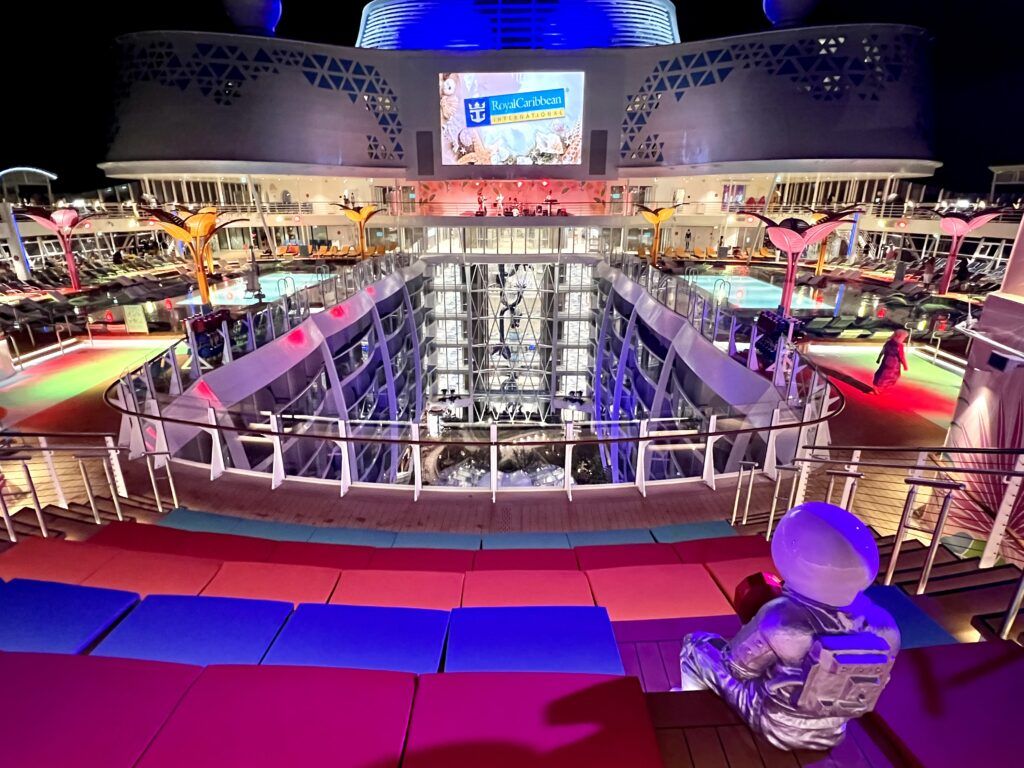 While we do recommend front loading the cruise, you don't have to do, eat, and drink everything all on the first day!
Over the next couple of days, we suggest prioritizing the onboard amenities you want to try the most. Whether it is go karts, rock climbing walls, a tasting or food demonstration, or dance class, don't put it off until the end of the week.
30. Put Your Cell Phone in Airplane Mode
Regardless of whether you purchased onboard internet or not, you will want to put your cell phone in airplane mode once you set sail.
It won't take long for you to be out of service and roaming once at sea. If you are not careful, you could rack up quite a bill with roaming charges. If you forget to do it right away, your provider might even send a text message advising that you are out of network.
You can still use the app and the ship's WiFi with your phone in airplane mode. You just won't be accessing any of your cellular data.
Check with your service provider as your ports of call may be within coverage area. This could mean that you can take your phone out of airplane mode to use while your ship is docked in a destination.
31. Browse the Gift Shop
If you collect items from your cruises like ship models or t-shirts, Night 1 is the best time to snag them. This is especially true if you are on a new ship, as select items and clothing sizes sell out fast.
The onboard shops will usually open once the ship sets sail, so stopping in before or after dinner to make your purchases is a good idea.
Of course, if you have a change of heart or find something better later, you can often return the unused item for a refund. Just make sure to confirm the return policy before swiping your room key card.
Comments
Do you have any additional cruise embarkation day tips? What do you always do on the first day of a cruise? Drop us an anchor below to share your boarding day tips and tricks.