The best rooms on a cruise ship are the ones you can book to get onboard. However, there are of course contingencies to booking rooms without paying any mind to category or location.
Are cruise rooms — also referred to as cabins — better at the front of the ship or the back? Does deck location matter or are there any rooms that should be avoided all together?
On some mega ships, there are dozens of room categories and more than 2,500 individual staterooms. How do you possibly go about choosing the best room on any cruise ship? Take a look at our tips to get you started on your all-important selection.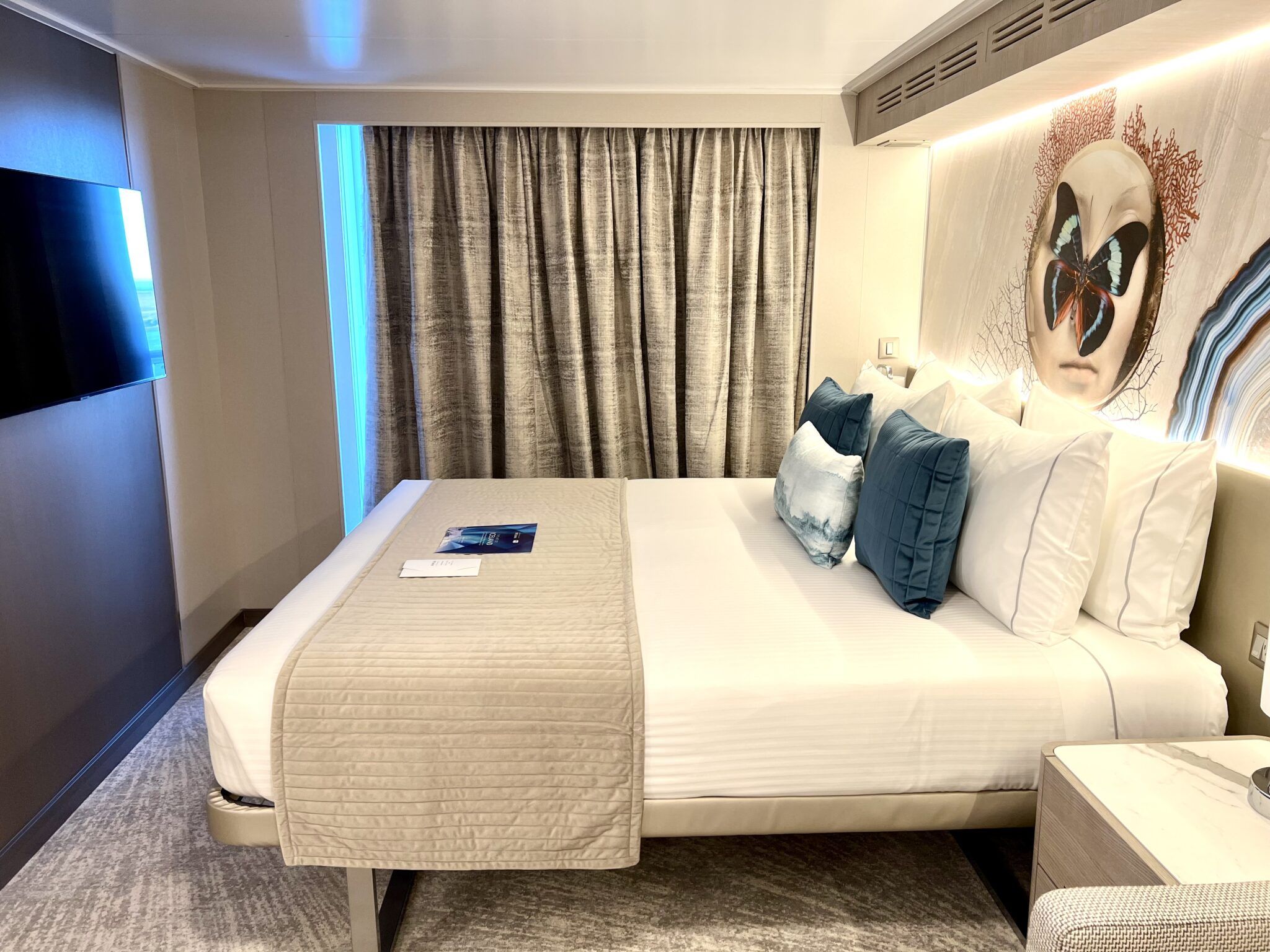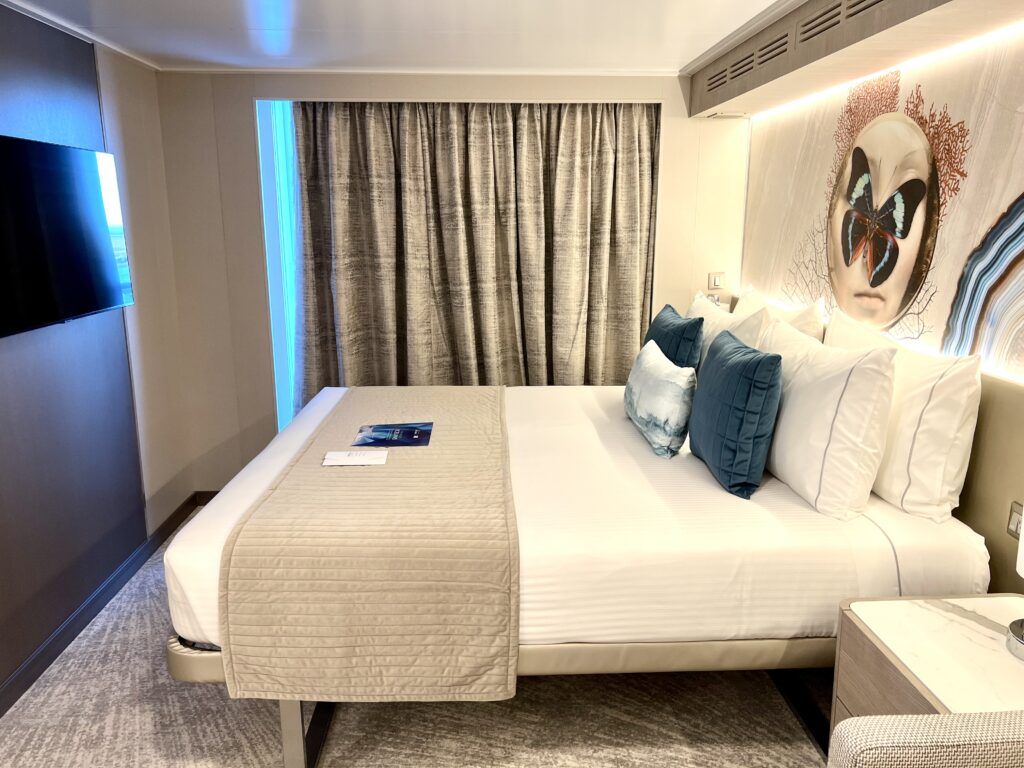 EXCLUSIVE SAVINGS: Get Deals on Your Next Cruise!
What Are the Best Rooms on a Cruise Ship?
What is the best room location on a cruise?
This depends on the person. Do you want to be steps away from the bars and restaurants or tantrum distance from the family pool? Or are you looking for an onboard oasis that's secluded and hushed? What kind of cruise vacation you are taking will heavily influence the type of cruise room you should book.
Generally speaking, cabins surrounded by other cabins or passenger decks tend to be quieter. Many cruise lines, including Celebrity, Royal Caribbean, and Carnival, also offer designated spa cabins. These feature calm-inducing amenities and of course priority access to the spa and its treatments. Nearly every cruise line offers connecting cabins to accommodate families or groups as well.
Of course, breakfast on the balcony is a romantic touch, but it again comes down to the room category you are booking — and your budget.
What is the best room on a cruise ship for motion sickness?
This type of ideal cabin for motion sickness is more straightforward. To reduce the motion you might feel onboard the ship in your cabin, book a room toward midship or the center of the vessel. Any room toward the front of the ship — and on the higher decks for that matter — will increase the pitching and rolling that you might feel from any waves.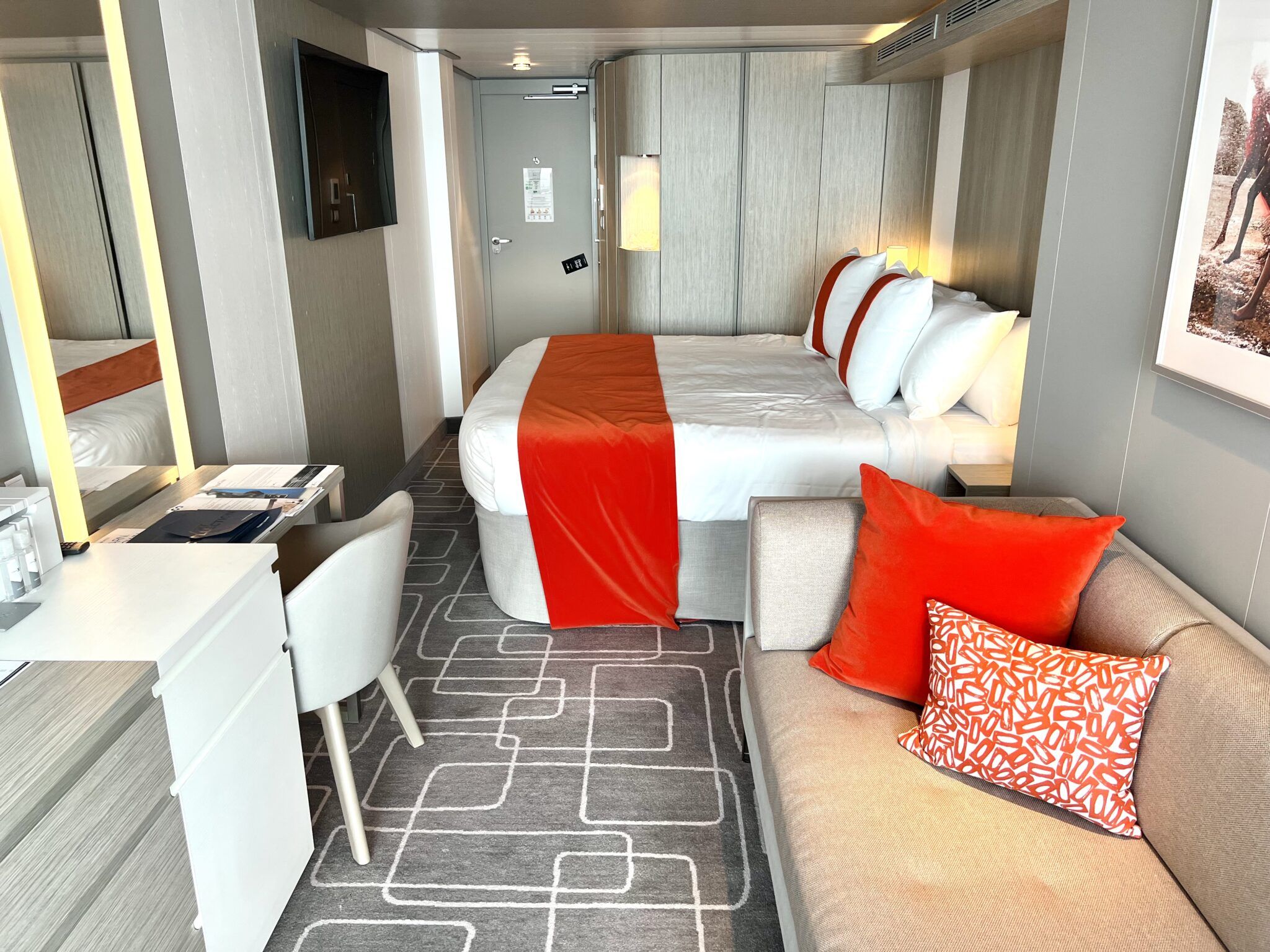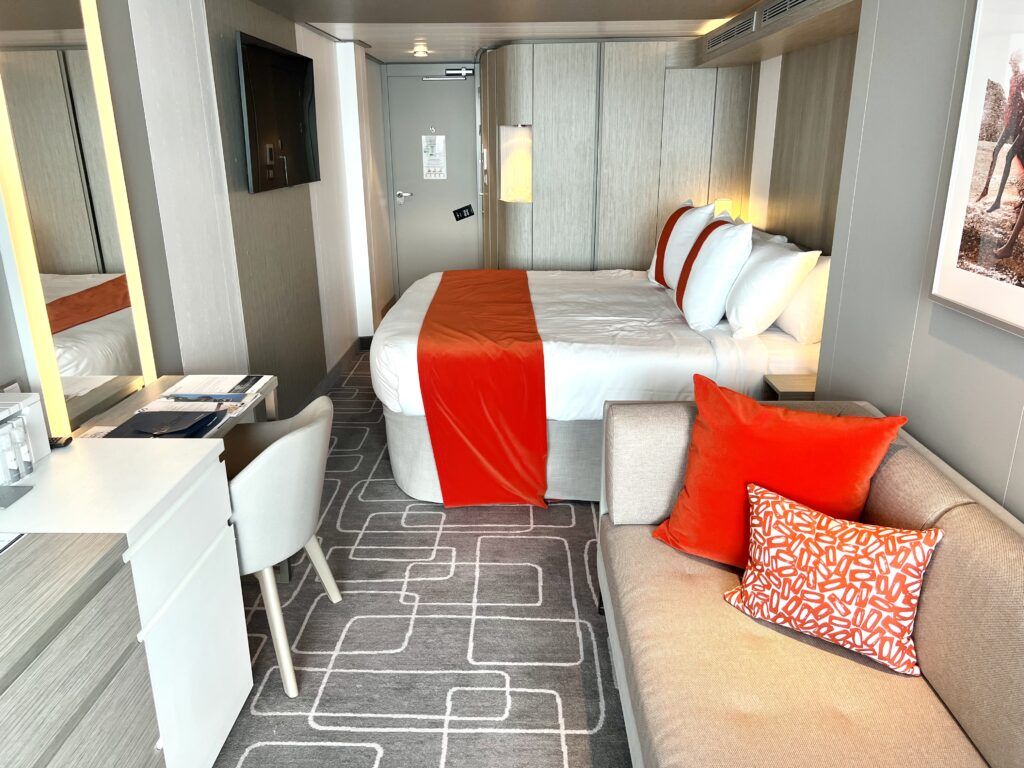 For optimal reduction of motion, consider booking on the lower decks, closer to the ocean's surface. Another consideration is if looking out at the horizon line or taking in a salty breeze typically alleviates your seasickness.
If this is the case, you might want to consider a cabin with a balcony toward midship and on the lowest deck possible that features balconies. That way, you won't have to navigate your way to a public outer deck for a much-needed breath of fresh air.
What is the best suite on a cruise ship?
You might figure by the price tags of cruise ship suites that the most expensive ones are the best. But really, personal preference plays heavily into the type of suite you might like, if you are considering one.
Again, narrowing down the best suite becomes a series of questions. Are you looking for square footage above all else? What types of amenities do you have in mind? Will you eat the daily fresh fruit or how about a fully stocked mini-bar? Will you take advantage of a butler or concierge if you have one?
A sprawling owner's suite might be lost on a couple looking for some premium touches but not spending a ton of time in their room. Meanwhile, a family springing for a suite will want to check layouts for the number of bedrooms and bathrooms.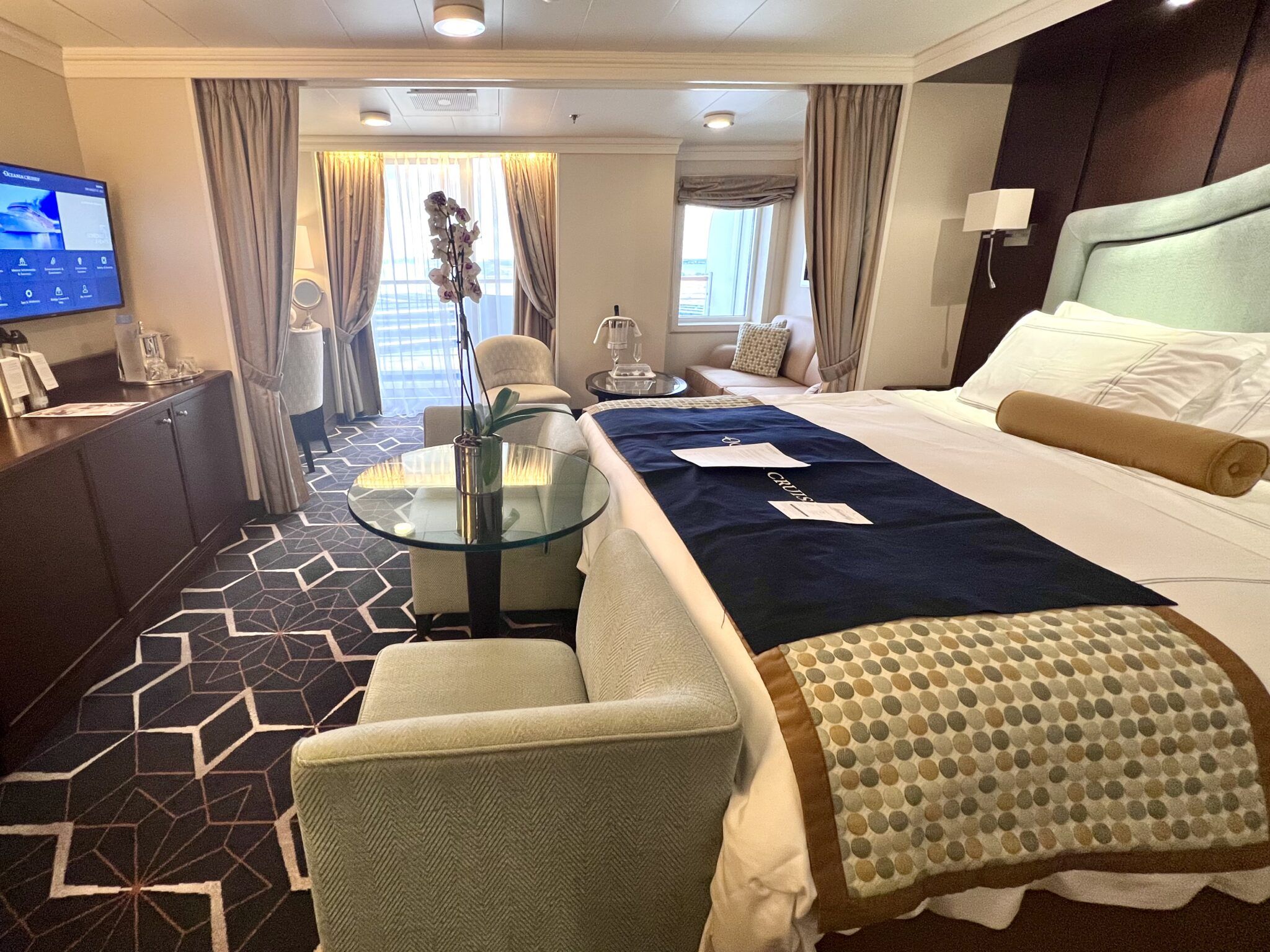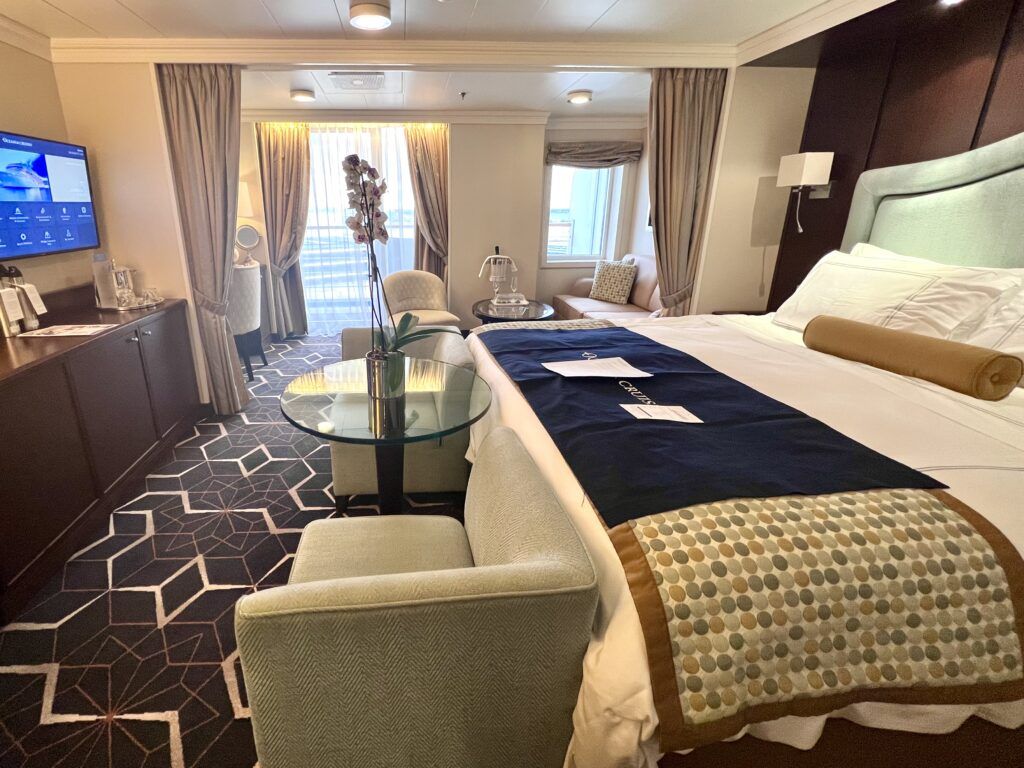 Every cruise line categorizes their suites differently, and the amenities offered in each level can vary. So, pay close attention to the details before booking. Some luxury cruise lines consider every room a suite, but there are differences in space, layout, and amenities. Other mainstream cruise lines have a range of suite categories beginning at a mini-suite. The name can be something of a misnomer — some mini-suites are spacious and outfitted with plenty of extras.
For example, the Princess Grill Suites on Cunard Line are not the top-tier Queen Grill Suites, but are still plush, beautifully appointed rooms with plenty of space and access to a dedicated restaurant and lounge. Meanwhile, Regent Seven Seas considers all of its rooms to be suites. Though, they can differ by eight categories ranging from 301 square feet to 2,002 square feet.
Another key consideration when you are splurging on a suite is location. The room itself can be fully stacked with Champagne and deluxe robes and toiletries, but if the view sucks you can't help but feel a bit cheated. Luckily, it's tough to find a bad view from a suite, which feature a step-out balcony as a standard. However, there are dedicated camps who prefer wake views to front-facing views or wraparound balconies to other configurations.
Don't forget about specific types of suites like Royal Caribbean's AquaTheater Suites on its Oasis-class ships, which overlook it's high-diving aquatic theater. Or, if you're looking for a dedicated lounge that serves un Cafecito, Carnival's Havana Cabana suites come complete with a Cuban feel and muy bien amenities like a private lanai with swinging chair.
Consider a cruise room in a special-access area.
Further, plenty of ships now feature exclusive enclaves onboard that require keycard access. Booking a cruise room in one of these VIP areas, like Norwegian's Haven or MSC's Yacht Club, guarantees a certain level of privacy. You hardly have to leave if you don't wish.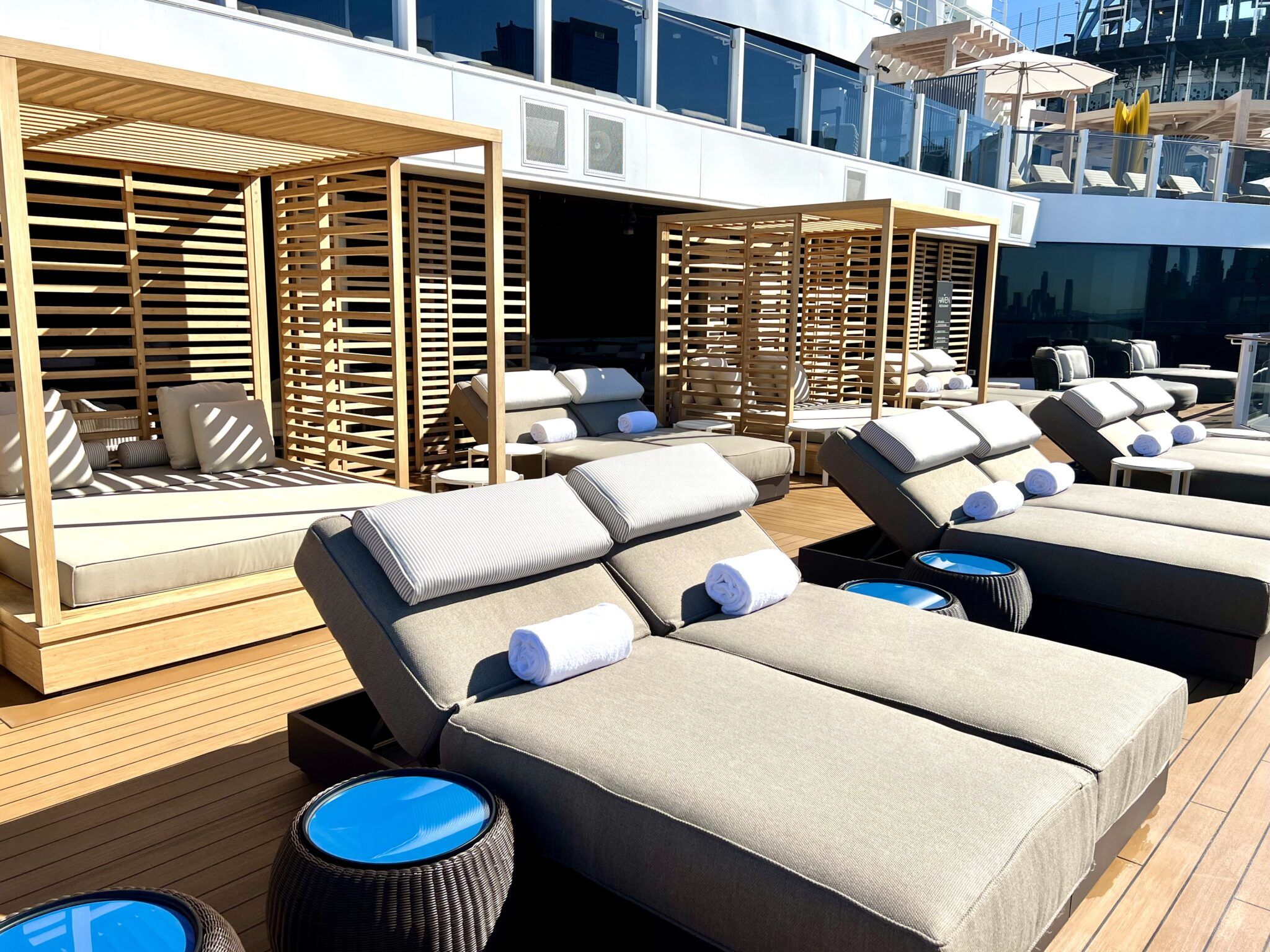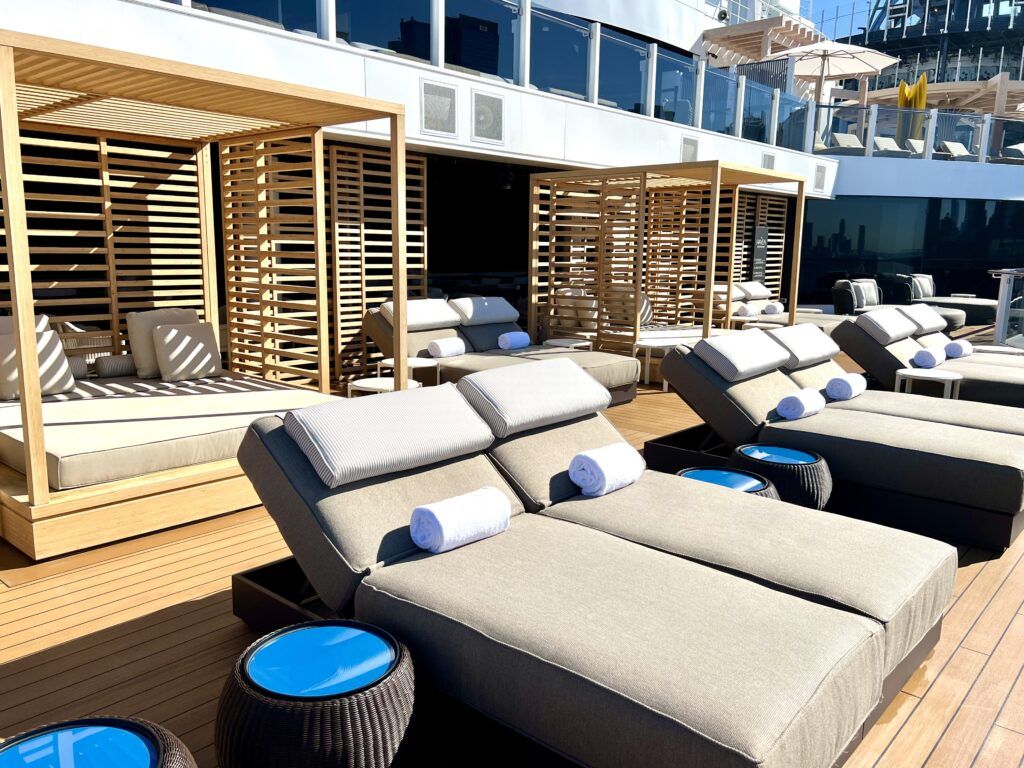 Suites within these "ships within a ship" tend to cost more. However, they come with impressive, dedicated spaces like a pool, lounge, bar, restaurant, and concierge services, as well as other perks.
SCORE SAVINGS WHEN BOOKING YOUR CRUISE NOW!
What is the best balcony room on a cruise ship?
Nearly every suite has a balcony, so of course those rooms feature some of the best private deck space around. But if you're looking to book a cruise room in the balcony category, look for location. If you plan to use your balcony, the type of view you will have (or won't, if it's obstructed) will likely determine which room you book.
Other considerations are of course size, not only of the interior room but of the balcony itself. Not all balconies are created equal. Some cram a tiny table just big enough for a coffee cup and two chairs, while others are spacious enough to fit a full table for leisurely meals and even sun loungers.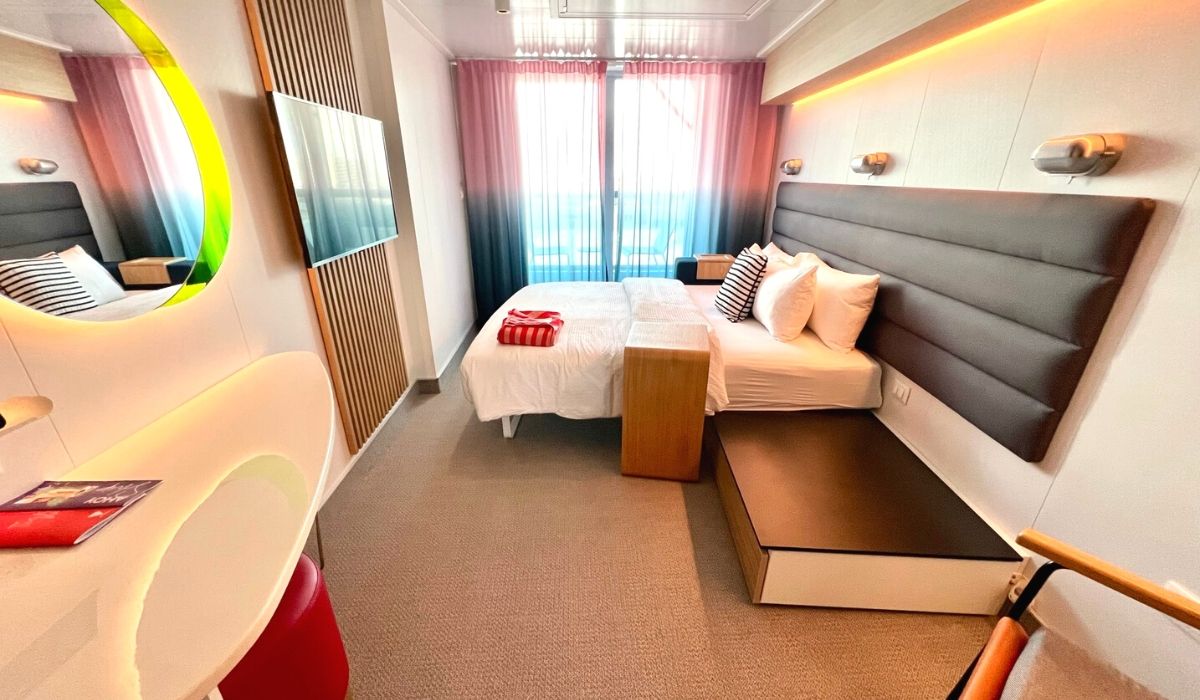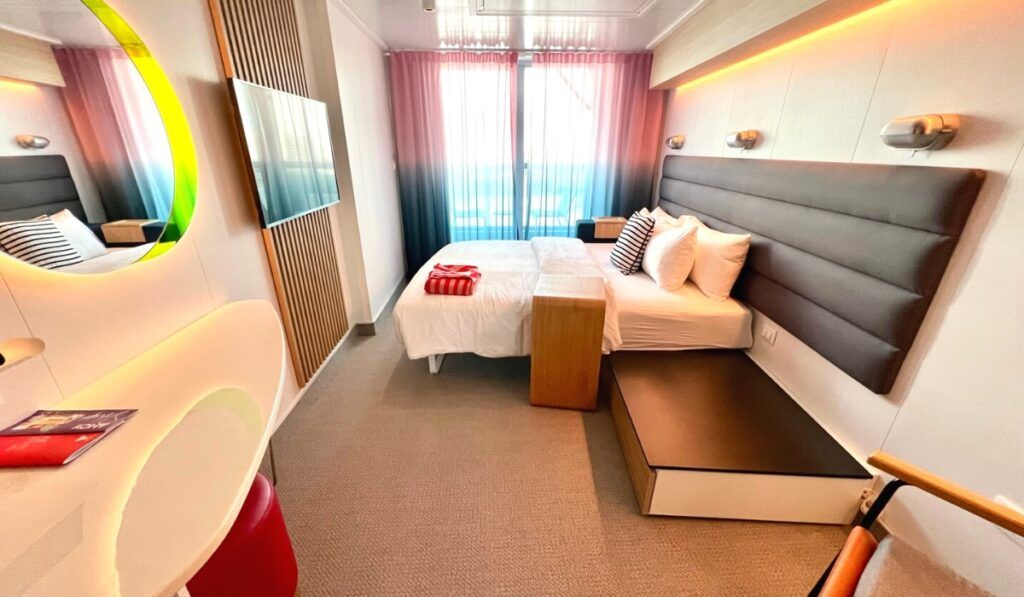 Fan favorite balcony rooms include Carnival's Cove balconies, located just above the waterline on select ships. Others enjoy the convertible balconies found on Celebrity's Edge Class that mimic those of some river ships. They employ a floor-to-ceiling window that lowers halfway and offers more indoor space, rather than a sliding glass door and step-out balcony.
Newcomers Virgin Voyages bring their Sea Terraces, which come with standard balcony furniture but also a hammock.
What is the best interior room on a cruise ship?
Without a window, the primary criteria for choosing an inside cabin are space and layout. Of course, some choose interior rooms because they don't plan to spend a ton of time in their stateroom and would rather save the cash on the best-priced category cabin. But it's still worth considering if you and your fellow cruisers have enough space to prevent a relationship from ending by the completion of the cruise.
Holland America Line is known for its large interior cabins. For families, Disney Cruise Line offers interior rooms with a virtual porthole projecting images of the ocean or Disney characters so you're hardly missing out on a real view. For solo cruisers, Norwegian Cruise Line offers studio cabins designated for cruisers traveling on their own, waiving the single supplement but also providing a solo cruiser lounge and meetup space.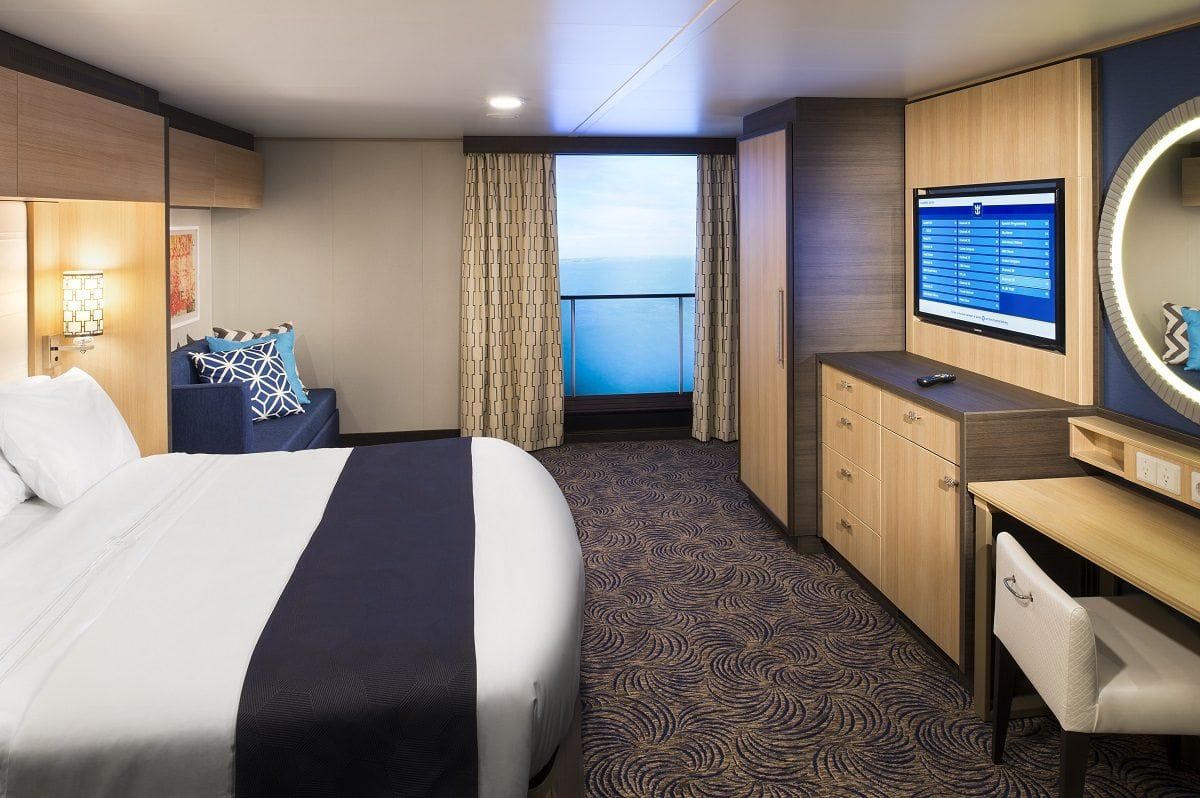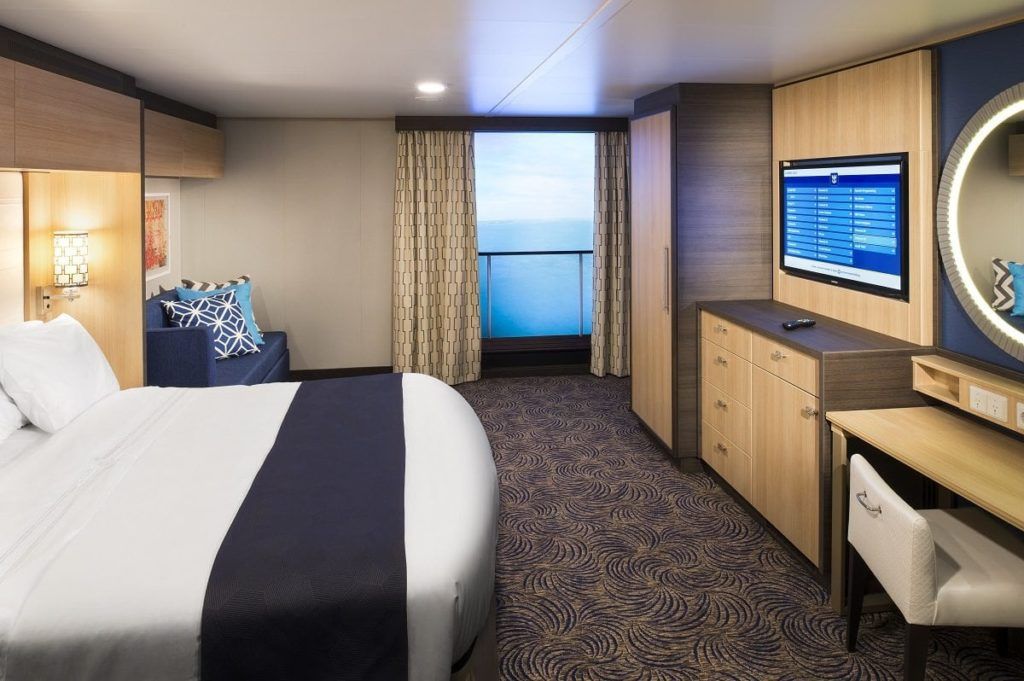 Once again, Royal Caribbean gets inventive with its cabin categories, offering a wide variety of interior rooms. Choose from inside staterooms with a view over the inner Royal Promenade to virtual balconies employing LED screens to large, family interiors that can, in some cases, sleep up to six.
What is the best room on a cruise ship for families?
Consider your family dynamic closely before booking your cabin. Some families, especially with small kids, can get away with rooms offering just an extra berth (typically in the form of a pullout couch or Pullman bed). Others with adult children or teens might want to consider connecting cabins or a configuration with at least one bedroom with a door that closes.
Multiple cruise lines offer family-designated room types, which offer a bit more space and sleep four or five. Family suites on select Norwegian ships can accommodate a whopping eight guests. Carnival has introduced a new cruise room concept called Family Harbor cabins, which consist of suites and staterooms that come with a dedicated concierge and family-friendly lounge, as well as handy extras such as included specialty dining at most venues for the kiddos and one night of free babysitting for the littles.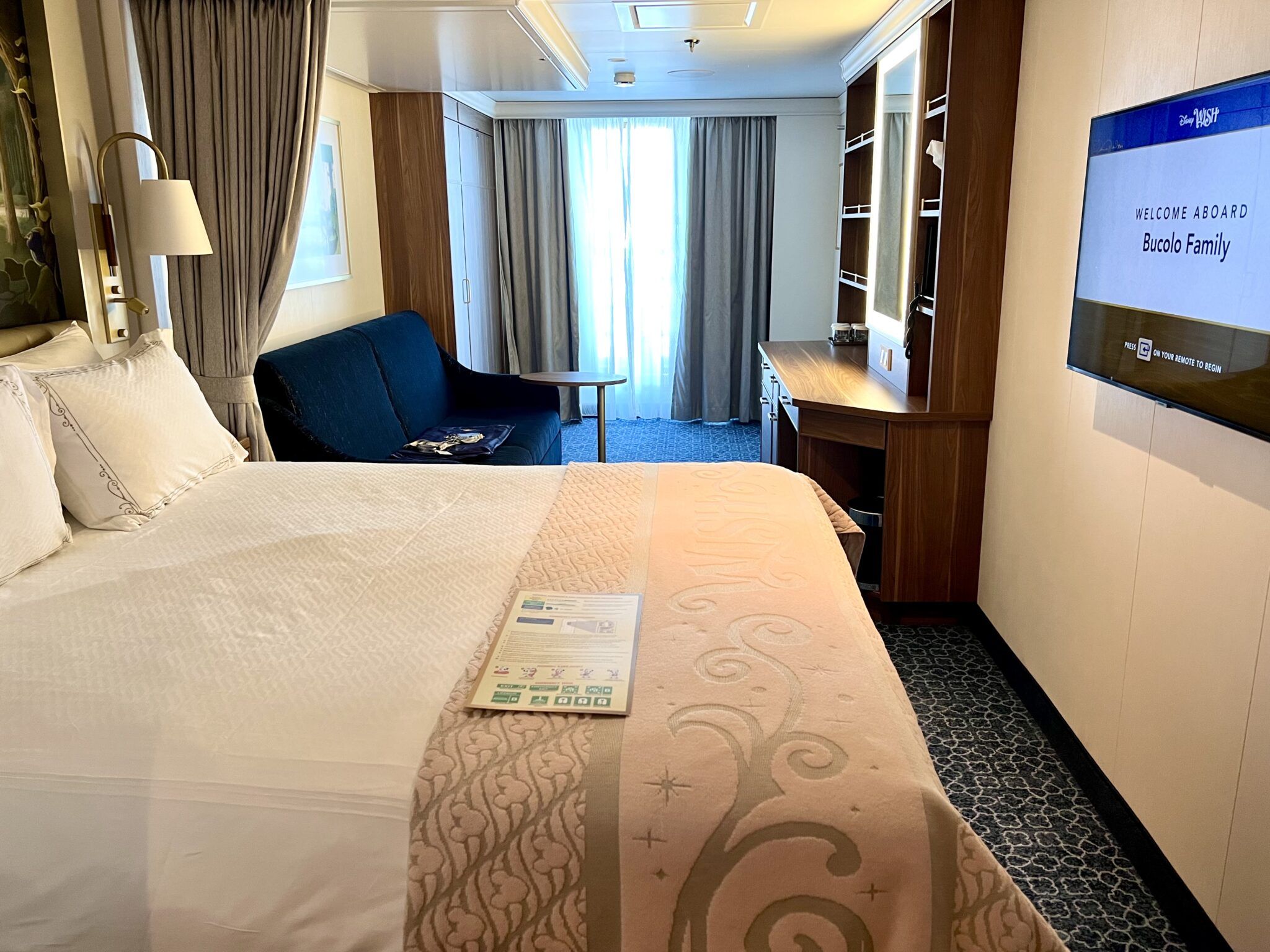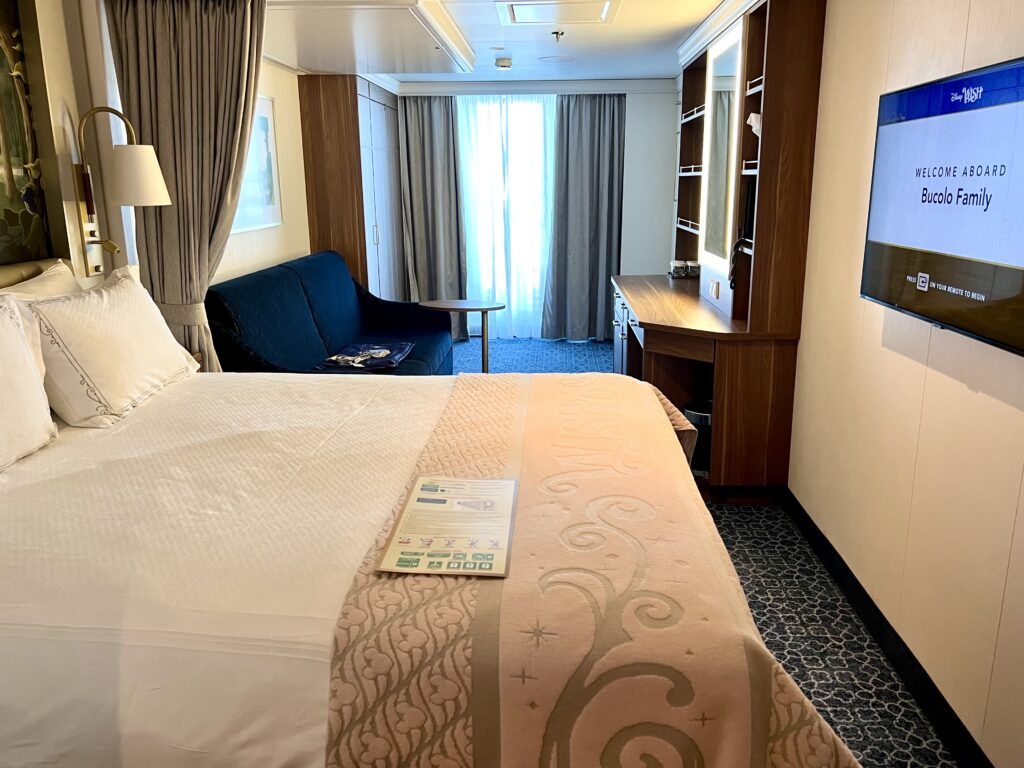 If you're looking for a cruise line that always has family dynamics in mind, look no further than the House of Mouse and Disney's smart cabin design. Every cabin category has helpful features like a room dividing curtain or half bath so someone can use the toilet while you are giving your toddler a bath in the tub.
What are the cruise rooms to avoid?
Glad you asked! While every cruiser has their own preferences, there are some rooms that can be downright difficult to handle. The following are a few cruise room types to avoid, if you're savvy.
A room with an obstructed view (if you expect a full view)
A noisy room close to the engine, anchor or bow thrusters (on the lowest decks)
A room close to busy/loud elevator banks, unless you have mobility issues
A room directly above or below a thumping venue like an all-night disco, main theater or lido deck
A room next to a crew entrance though this can be hard to locate when booking
A room facing a public deck with a window or balcony (unless you're an exhibitionist)
A guarantee cabin, which might seem like steal when booking, until you board and find yourself in an undesirable location
Call to Book Your Next Cruise Now: 1-855-228-5584!
Comments
Do you agree with our assessment of the best rooms on a cruise ship? What are your preferred cabin categories when you cruise? Drop us an anchor below to share your helpful tips for picking the perfect room on a cruise ship.