Bermuda is one of the top cruise destinations. It is a British overseas territory located in the north Atlantic Ocean. Bermuda actually consists of 181 islands. Most cruise ships dock in the Royal Naval Dockyard, but Bermuda's capital city of Hamilton is easily reached by ferry for shopping, restaurants, and the famous Swizzle Inn. The historic St. George can also be reached via ferry for a day of exploring this UNESCO World Heritage Site.
Bermuda truly offers cruisers a slice of paradise with beautiful weather, rich history, and pink sandy beaches.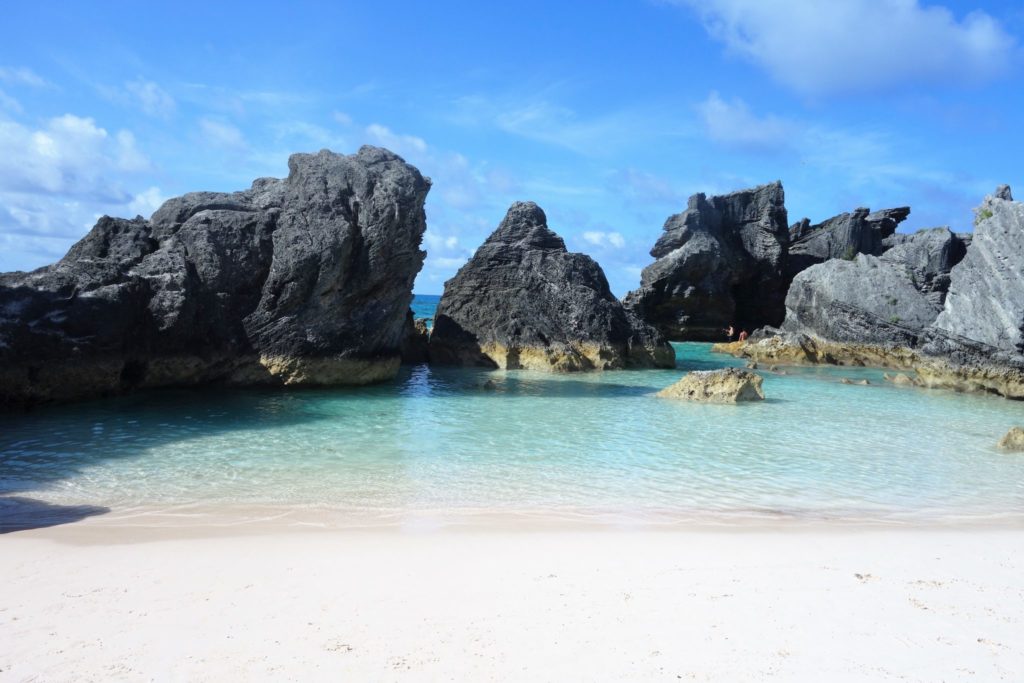 Unlike the Caribbean or Bahamas though, Bermuda is a seasonal cruise port. The cruise season generally extends from late April to early November. Much like Alaska, WHEN you visit the area is important. There are actually several factors to consider when determining the Best Time of Year to Take a Bermuda Cruise.
When Should You Plan a Cruise to Bermuda?
Best Time of Year to Take a Bermuda Cruise: Weather
Bermuda is located 650 miles off the coast of North Carolina. Being much farther north than the Bahamas or Caribbean, the weather gets much cooler in the winter. During the off-season of December to March, the temperatures can drop into the 50's (F). While this weather might be acceptable for golfing, this time of year is certainly not for beach lounging. Thus, no cruise ships sail to Bermuda during the winter months.
However, the weather in Bermuda is temperate and semi-tropical which means it never really gets too warm in the summer, and there is always a light breeze. This makes it the perfect summer escape.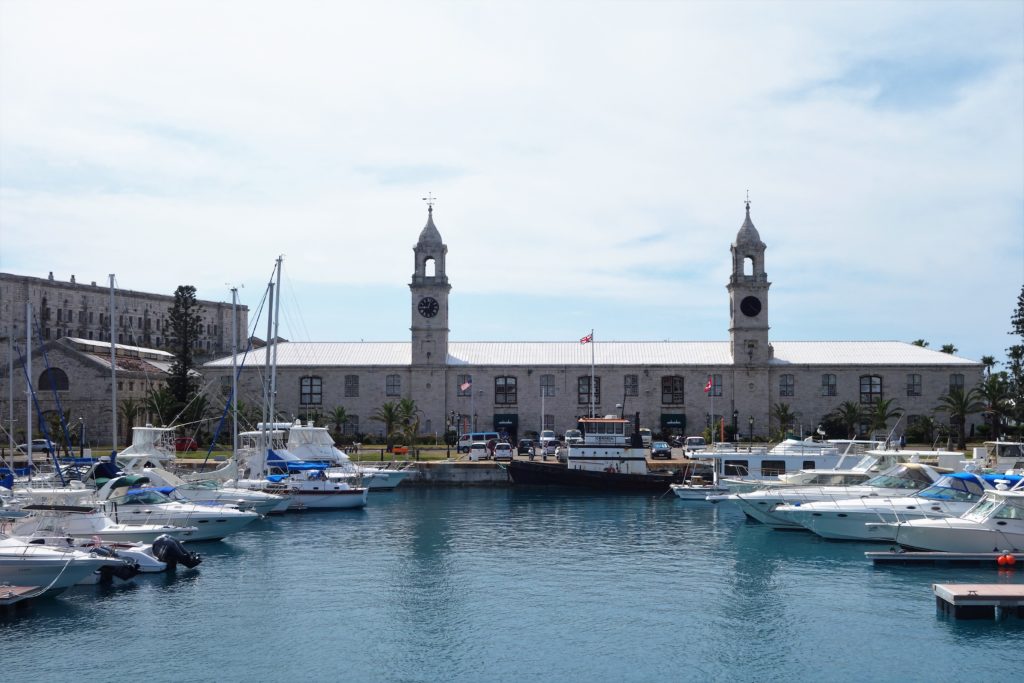 Further, there is no real rainy season in Bermuda. Though, October tends to be the wettest month. Late August to October is prime hurricane season in the area, but Bermuda is less frequently hit by storms than the Caribbean.
Related Post: Beginner's Guide to Cruise Planning
In general, the months of June, July, and August tend to have more Caribbean-like weather. However, with this optimal weather comes increased crowds and increased price. So, you will have to weigh these factors carefully when deciding what's the best time for you to take a Bermuda cruise. For the best prices, we tend to book our Bermuda cruises a year in advance.
Best Time of Year to Take a Bermuda Cruise: Price
It is important to first note that overall Bermuda cruises tend to be more expensive than similar trips to the Bahamas or Caribbean. Still, Bermuda cruise fares fluctuate considerably depending on a few factors. Pricing can range widely depending on the cruise line/ship, itinerary, and time of year.
As mentioned earlier, Bermuda cruise season generally runs from late April/early May through the end of October/early November. As with most seasonal cruise regions, the shoulder season is when prices tend to be the lowest.
For those looking to save money, the best time of year to take a Bermuda cruise would be either early in the season or late in the season. Besides having lower fares, you will have greater choices for cabins and can score the perfect mid-ship balcony at a reduced cost.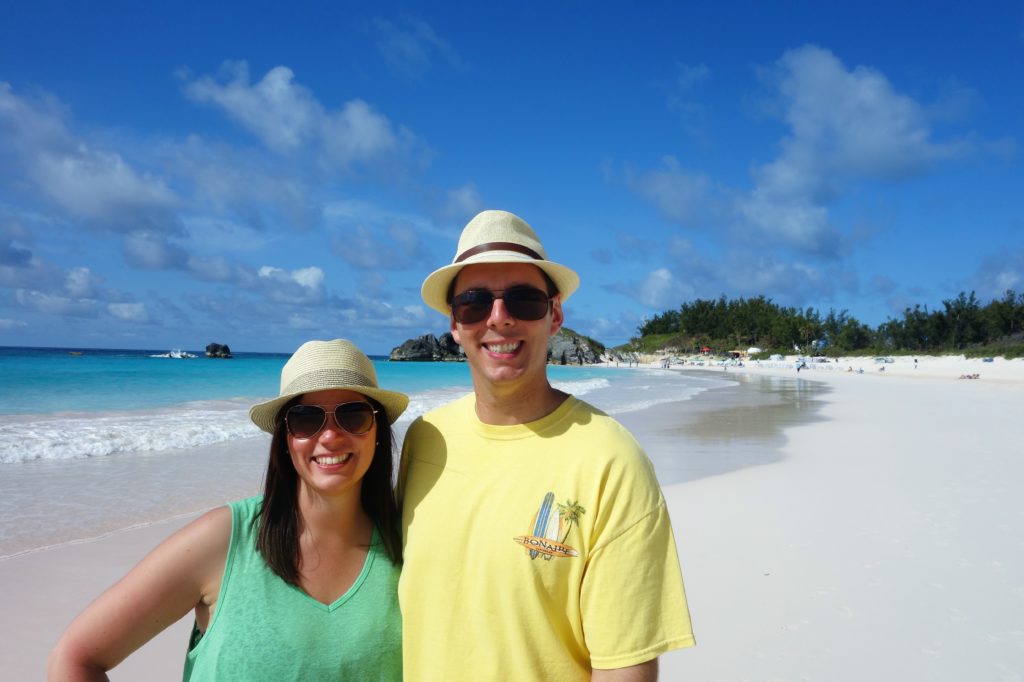 While July might offer some of the warmest weather, it tends to be the most expensive month to take a Bermuda cruise.
Bermuda cruises also vary in terms of length. Depending on the departure point, itineraries can be as short as 4 or 5 days. They can also be longer than a typical 7-day cruise if they include stops in Canada/New England or the Bahamas/Caribbean.
Of course, the length of the cruise and itinerary will impact pricing. So, be sure to compare all your options.
Related Post: Top Things to Do in Bermuda on a Cruise
Best Time of Year to Take a Bermuda Cruise: Crowds
There are also certain times of the Bermuda cruise season that are preferred if you would like to avoid crowds. The busiest time of year for cruises to Bermuda usually coincides with warmer weather and summer break.
To avoid the crowds, you should skip cruising in the middle of the season. June, July, and August will have peak crowds, especially July. If you cruise during this time, be prepared to share Horseshoe Bay Beach with thousands of other cruisers.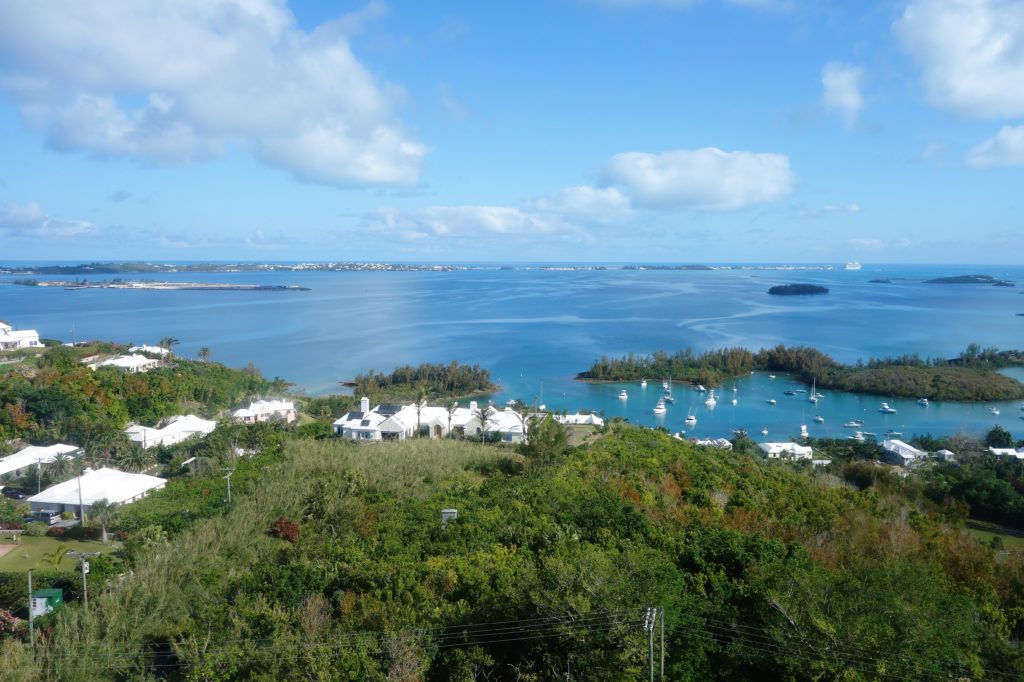 Inevitably, other popular tourist attractions and activities will also be more crowded this time of year.
If you take a Bermuda cruise during the shoulder seasons, you will not only save money but you will avoid the crowds, especially families. In late April/early May kids are usually still in school, and they are usually back to school by September. The number of families and kids will of course vary based on the cruise line and cruise ship you choose.
Related Post: What Should I Book Before My Cruise?
Popular mega-ships from brands like Norwegian Cruise Line, Royal Caribbean, Carnival, or Disney Cruise Line will inevitably have more families onboard.
Best Time of Year to Take a Bermuda Cruise: Ship Selection
While not as populous with cruise ships as the Caribbean or Bahamas, you will still have a decent ship selection for a Bermuda cruise. Many major cruise lines have at least one ship sailing to Bermuda for at least part of the season. Many cruise ships even spend one or two overnight stays giving cruisers more time to explore.
While Florida is often referred to as the cruise capital of the world, you will probably have to head elsewhere for a cruise to Bermuda. Cruises to Bermuda are usually pretty popular with cruisers from the Northeast United States as many are within driving distance to a cruise port.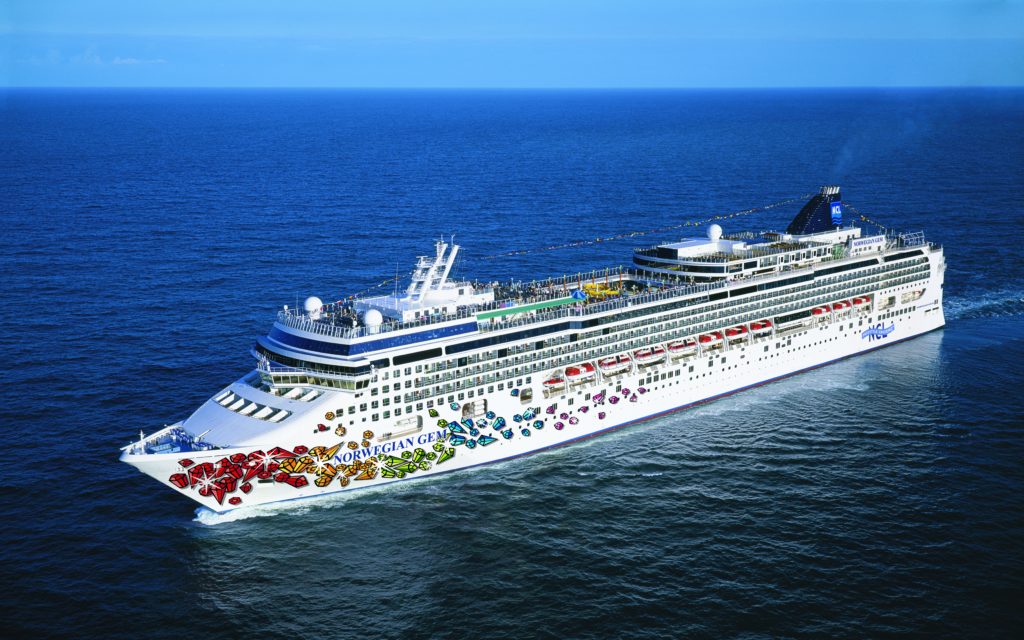 For instance, Norwegian Cruise Line offers round-trip Bermuda sailings from Boston, MA and New York, NY.
In 2021 and 2022, Carnival Cruise Line will sail to Bermuda from Baltimore, MD; New York, NY; and Norfolk, VA. Additionally, Celebrity Cruises sails from Cape Liberty, NJ, while Disney Cruise Line sails from New York, NY. Royal Caribbean also offers sailings from Cape Liberty, NJ and Baltimore, MD. For the first time in 2022, Royal Caribbean will be offering Bermuda cruises from Port Canaveral, FL.
While Norwegian Cruise Line, Royal Caribbean, and Celebrity Cruises have the largest presence in Bermuda, other more luxury brands like Oceania, Regent Seven Seas, and Silversea, as well as select sailings from Princess Cruises and Windstar Cruises also call in Bermuda.
Further, select smaller ships might have occasional visits to the smaller ports of Hamilton or St. George.
Conclusion
Yes, you will be able to enjoy the beaches, shopping, historical sites, and Rum Swizzles anytime during the Bermuda cruise season. Although, when taking into account the weather, prices, and crowds, we suggest that the best time of year to take a Bermuda cruise is early in the season (late April/early May).
We cruised to Bermuda for the first time back in 2016 on Anthem of the Seas in late April. We were able to experience all this British territory has to offer with fewer crowds, and the weather was still fabulous!
Related Post: Do I Need a Passport to Go on a Cruise?
Comments
Have you cruised to Bermuda? What do you think is the best time of year to take a Bermuda cruise? Drop us an anchor below to share your experiences visiting this pink sandy shoreline.