Two of the most popular cruise destinations in the world, the Caribbean and the Bahamas might seem similar enough at first glance. However, these neighboring collections of sunny islands off the southern tip of Florida stand apart in more ways than one.
If you're trying to decide between a Caribbean vs Bahamas cruise, or one that visits both, read on to learn which cruise is the right choice for you.
Call to Book Your Next Cruise Now: 1-855-228-5584!
Caribbean vs. Bahamas Cruise: What's Better?
What's the Difference Between the Bahamas and the Caribbean?
To start, the Commonwealth of the Bahamas is an island nation, with its own flag, currency, and prime minister. The Lucayan Archipelago consists of roughly 3,000 islands, islets, and cays in the Atlantic Ocean. The Bahamian capital of Nassau is one of the busiest ports of call in the world.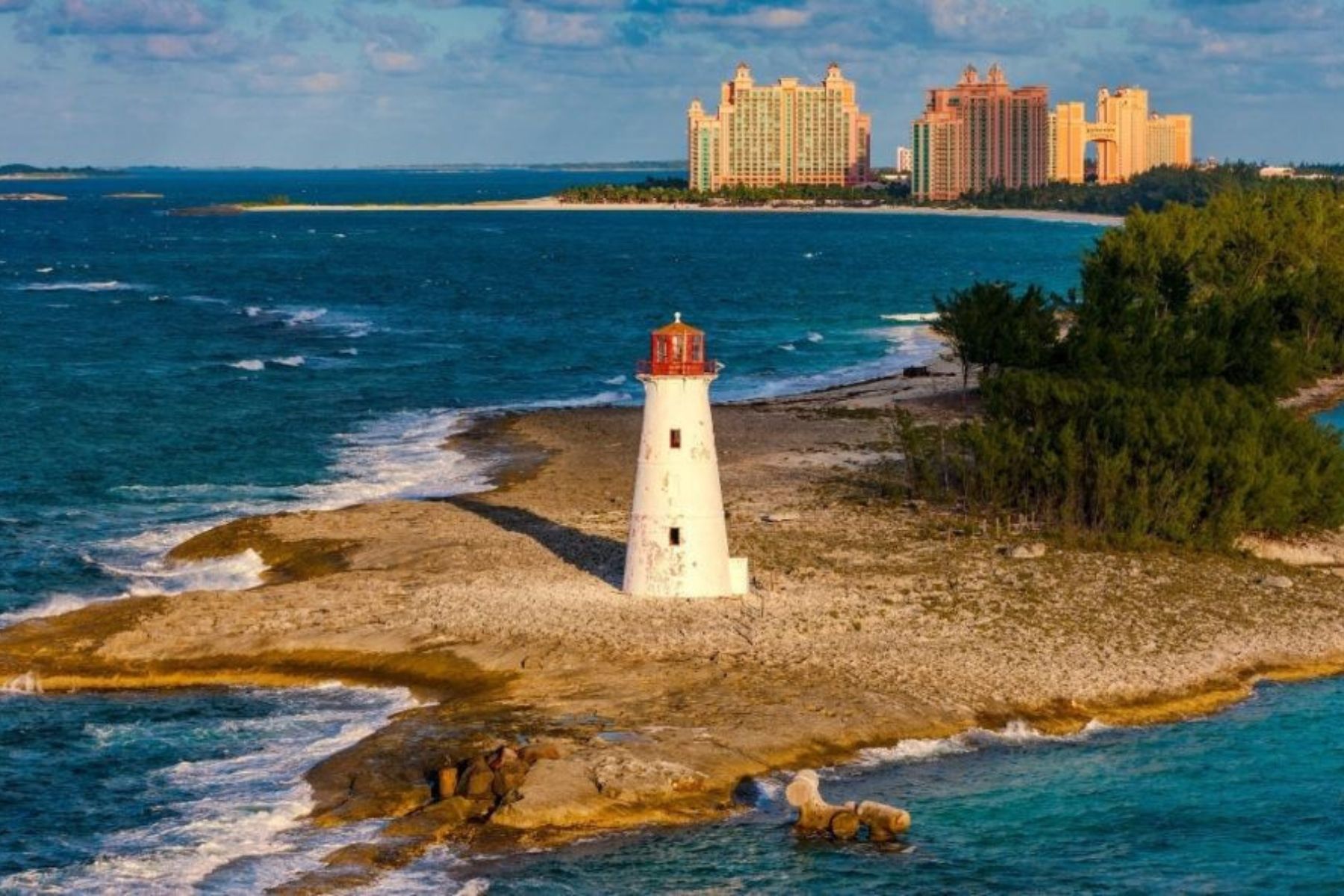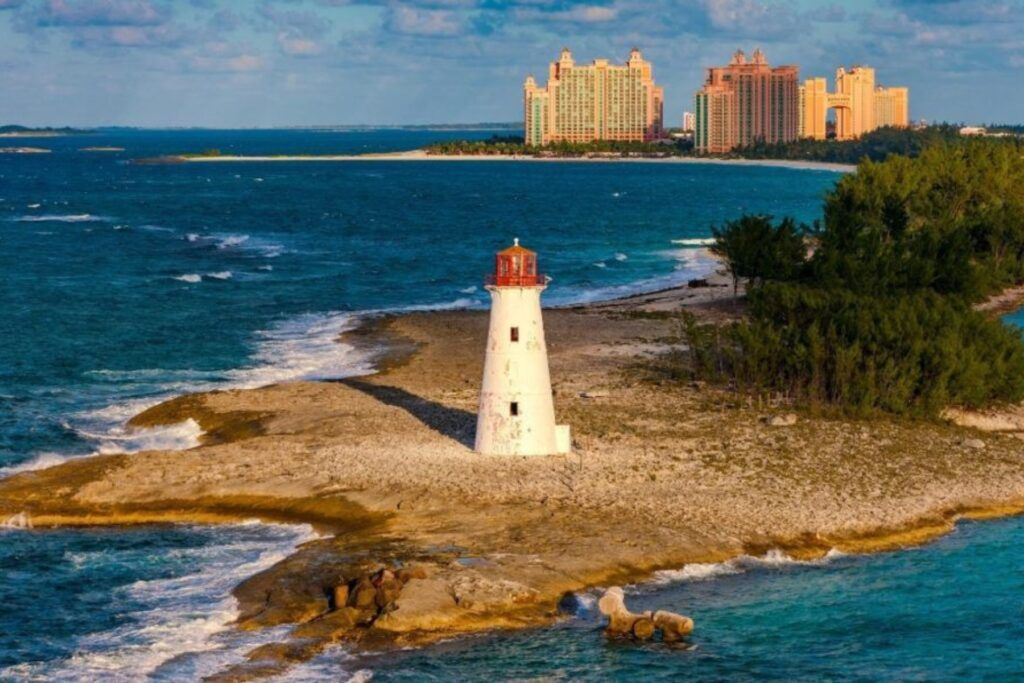 The Caribbean is a subregion of the Americas located in the Caribbean Sea. Consisting of more than a dozen countries, these island nations are typically divided into three categories: Eastern Caribbean, Western Caribbean, and Southern Caribbean.
Like the Bahamas, each island in the Caribbean has its own unique culture and characteristics. Popular ports of call in the Caribbean include St. Thomas, USVI; St. Maarten/St. Martin; and San Juan, Puerto Rico.
Notably, while Bermuda is at times on a Caribbean cruise itinerary, the British island territory is not part of the Caribbean. Bermuda itineraries are often listed separately by cruise lines.
Perks of a Bahamas Cruise
Departing from cruise ports like Miami or New York, Bahamas cruises are great for travelers seeking short cruise getaways. Able to reach the islands of the Bahamas within hours, cruise ships calling on the warm-weather ports of Nassau or Freeport is a no-brainer.
Cruise line Margaritaville at Sea (formerly Bahamas Paradise) has built an entire business on two-night sailings from West Palm Beach to Grand Bahama Island and back.
Beyond the officially recognized ports of the Bahamas are a slew of private islands and private ports. These destinations offer cruisers an exclusive resort-style experience ashore. Most cruise lines, including Carnival, Princess, Royal Caribbean, MSC and Norwegian, all offer their own private islands in the Bahamas. These include Half Moon Cay, Princess Cays, Perfect Day at CocoCay, Ocean Cay MSC Marine Reserve and Great Stirrup Cay, among others. Virgin Voyages has a private beach club accessible only to cruisers on the island of Bimini.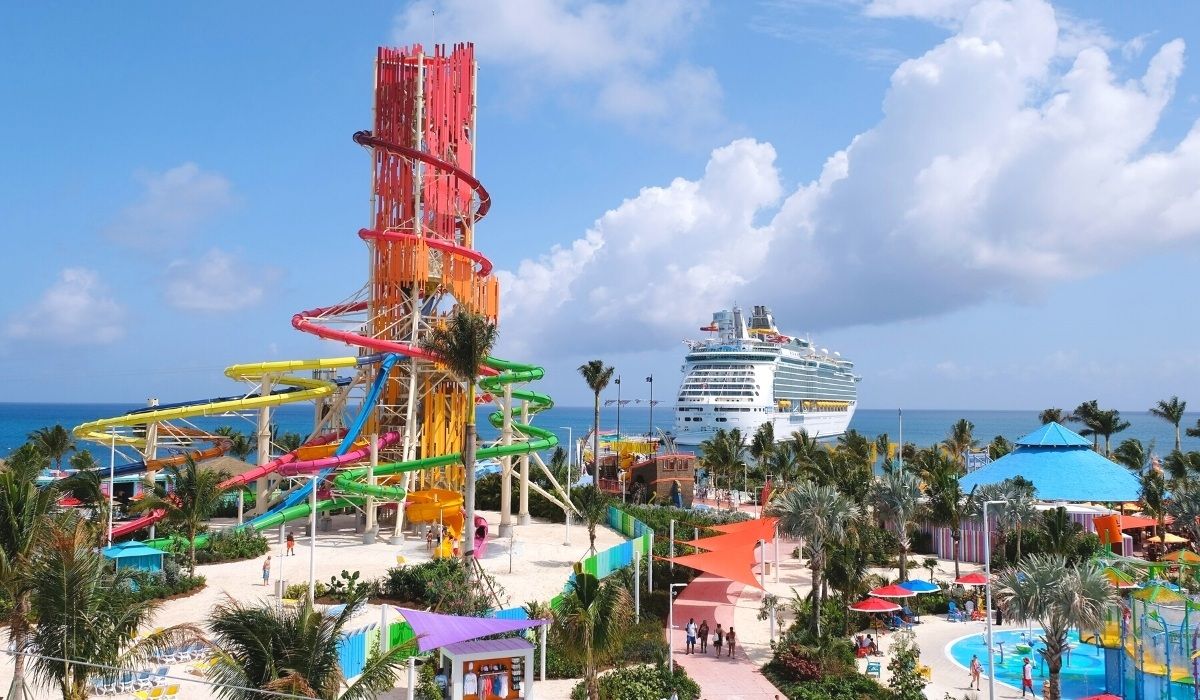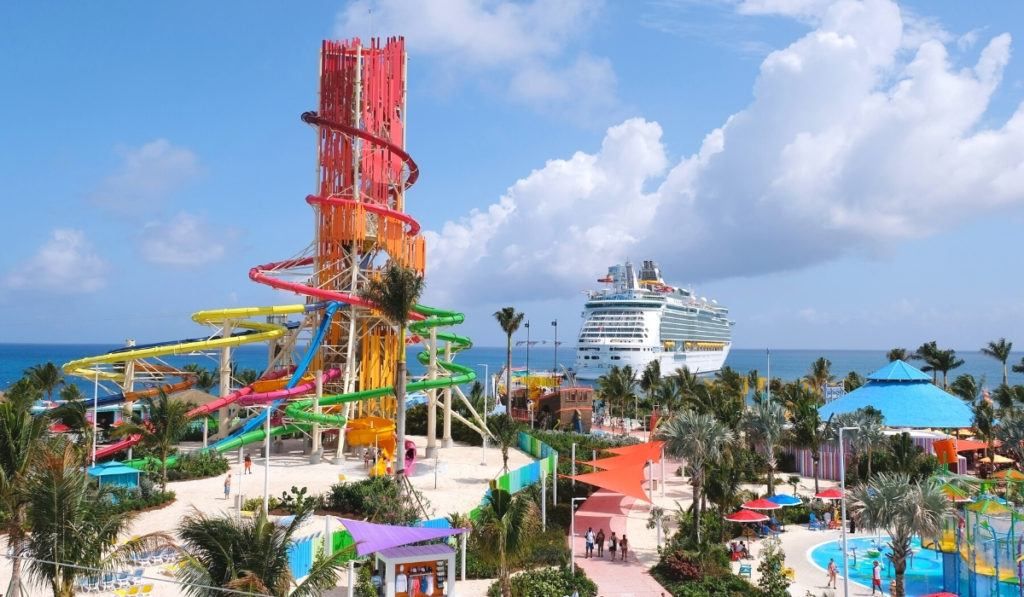 Often, the Bahamas is lumped into longer sailings that also call on the Caribbean. However, short cruises to the Bahamas are typically among some of the cheapest cruise vacations that you can book.
Logistically, a passport is not required if the voyage sails round trip from the U.S. (so to and from Fort Lauderdale, for example). Also making the Bahamas an easy destination to visit is that English is the official language and the U.S. dollar is widely accepted.
Perks of a Caribbean Cruise
The Caribbean is often referred to as a default cruise destination. But in fact, the islands of the Caribbean are vastly different. That is a good thing, since you can return to this tropical paradise again and again, experiencing something new each time.
On one end of the spectrum, you can visit the Caribbean without leaving the United States — yes, you read that right. Puerto Rico as well as the U.S. Virgin Islands are territories of the U.S. and therefore do not require a passport. That doesn't mean that you won't feel as if you haven't left the country. The food, customs, and even language throughout ports like San Juan or St. Croix will definitely put you in vacation mode. If the sun, surf, and sand doesn't do it, we offer three letters: r-u-m.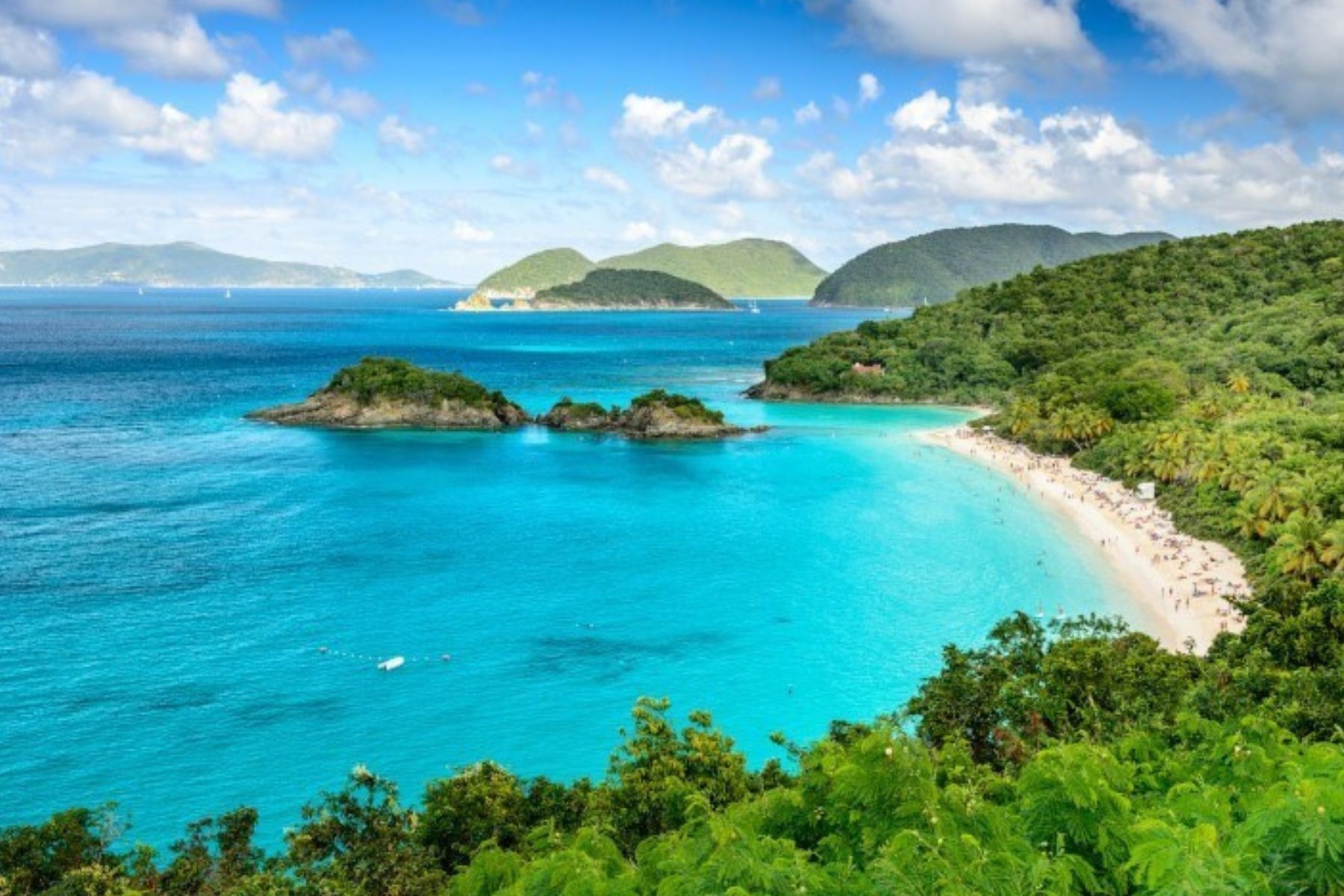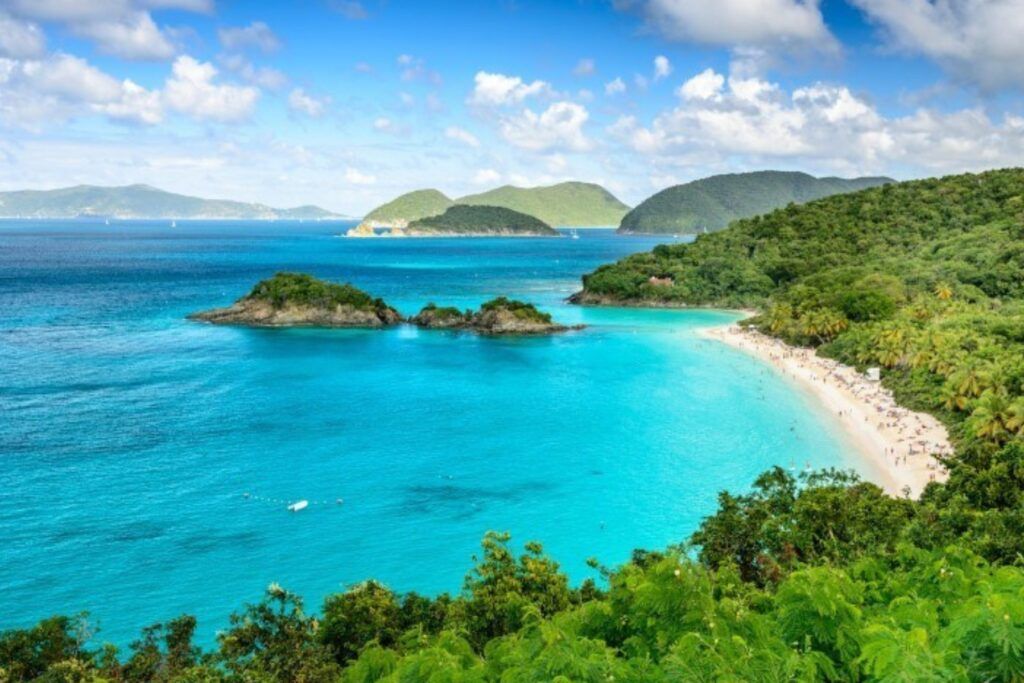 On the other end of the Caribbean spectrum are islands that remain part of foreign nations like France or the Netherlands. In one instance, a single island can be part of both, as is the case with St. Martin (French) and St. Maarten (Dutch) — separate but also the same. This gives its ports an intriguing blend of European influence alongside its local treasures.
There are also Caribbean island chains to explore like the British Virgin Islands (Tortola, Virgin Gorda, Anegada, and Jost Van Dyke) and the ABC Islands (Aruba, Bonaire, and Curacao). Many cruises give you the opportunity to visit various ports within these island chains over the course of a week or more.
The point we're making about the Caribbean is that it's a versatile cruise destination. It has way more depth and complexity than a nice beach to catch a tan. You can book a close-to-home Caribbean cruise from a homeport like Galveston, TX to Cozumel and Costa Maya in Mexico (considered Western Caribbean). Or you can venture further on a small ship that visits tucked-away harbors like Gustavia, St. Barts or St. John's in Antigua and Barbuda.
EXCLUSIVE SAVINGS: Get Deals on Your Next Cruise Now!
Bahamas Cruise Itineraries
There are very few established cruise ports in The Bahamas. Therefore, you will likely visit a cruise line-owned private island as part of your Bahamas itinerary. This is typically a plus. Many of these destinations include amenities like the use of pools or sun loungers in the cruise fare. Another perk is that oftentimes, your cruise line beverage package extends to the bars on the cruise line's private island.
Sample Bahamas cruise itineraries include:
Royal Caribbean's 3-Night Bahamas & Perfect Day: Round trip from Miami, calling only on Perfect Day at CocoCay
Carnival's 4-Night Bahamas Cruise: Round trip from Jacksonville, with calls in Freeport and Nassau
Norwegian's 4-Night Bahamas Cruise: Round trip from Miami to Grand Bahama Island, Great Stirrup Cay and Nassau
MSC's 7-Night The Bahamas and Florida: Round trip from Brooklyn to Ocean Cay and Nassau
Holland America's 10-Day Western Caribbean Explorer: Round trip from Ft. Lauderdale, with calls on Half Moon Cay and Nassau (among others)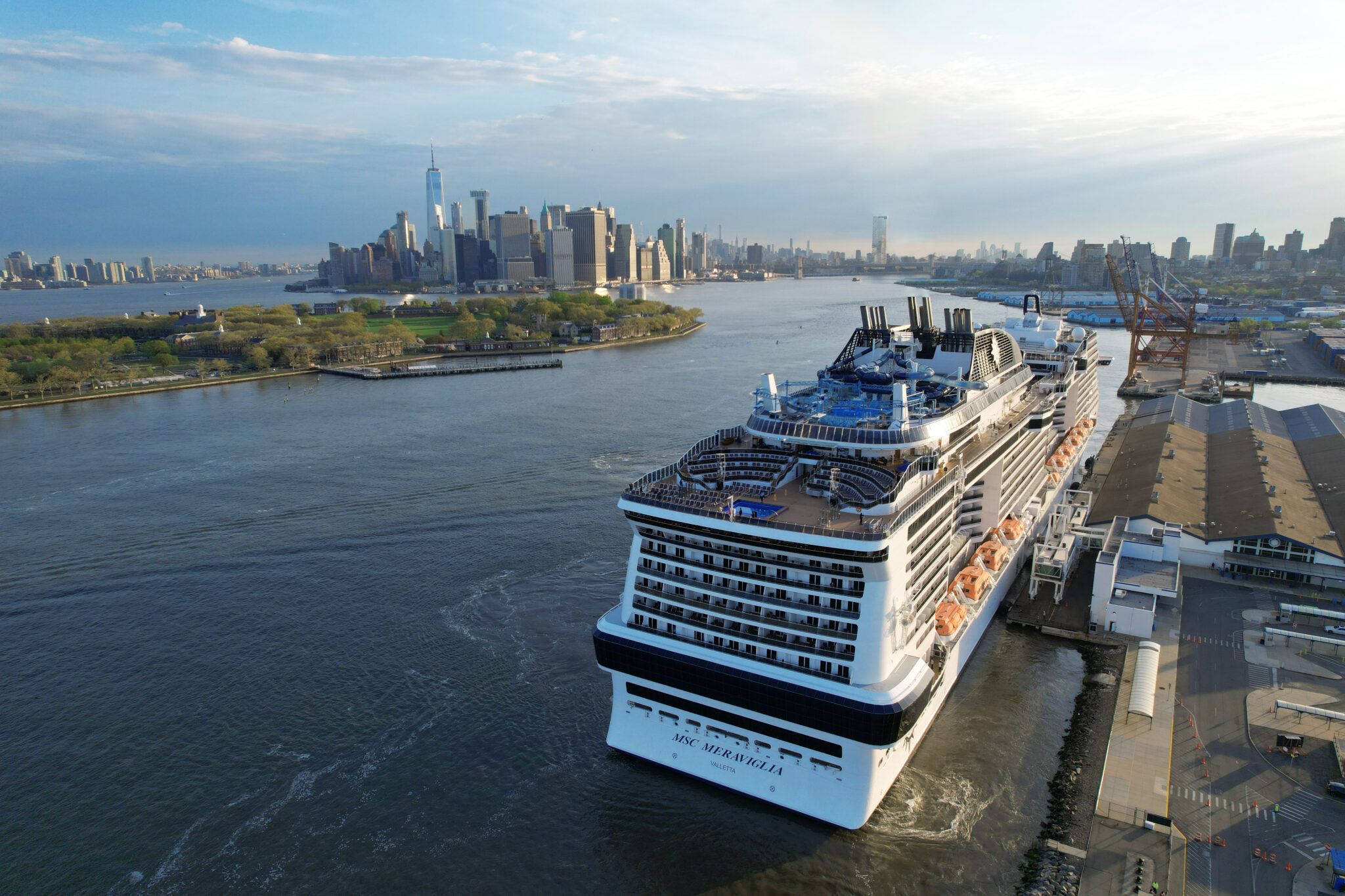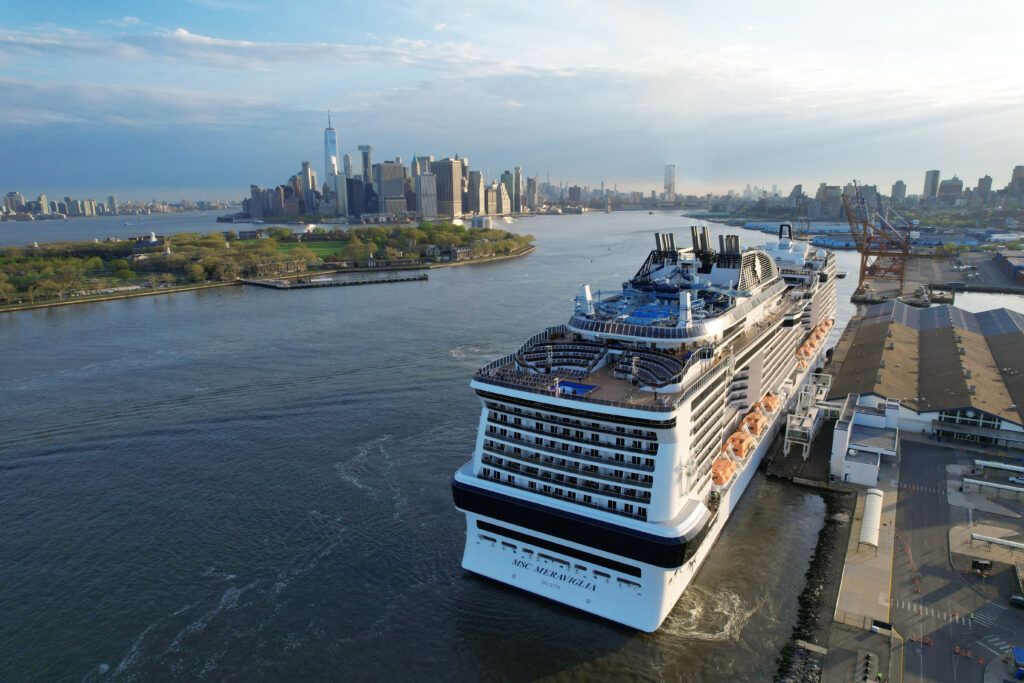 Caribbean Cruise Itineraries
The Caribbean is typically broken down into Western Caribbean (think: Mexico); Southern Caribbean (typically includes the ABC Islands); and Eastern Caribbean, which is often paired with The Bahamas. The selection of Caribbean ports is far vaster than Bahamas-focused voyages, but a few sample Caribbean cruise itineraries include:
Royal Caribbean's 5-Night Eastern Caribbean Cruise: Round trip from Miami, with calls in Puerto Plata, Dominican Republic and Labadee, Haiti.
Carnival's 5–Night Western Caribbean Cruise: Round trip from New Orleans, with calls in Progreso and Cozumel, Mexico
Norwegian's 7-Night Caribbean Cruise: Round trip from Port Canaveral, calling on Ocho Rios, Jamaica; Georgetown, Grand Cayman; Cozumel, Mexico; and Great Stirrup Cay, Bahamas
MSC's 7-Night Southern Caribbean Cruise: Round trip from Pointe-a-Pitre, Guadeloupe, calling on Castries, St. Lucia; Bridgetown, Barbados; Kingstown, St. Vincent & Grenadines; St. George, Grenada; and Fort-de-France, Martinique
Holland America's 9-Night Southern Caribbean Seafarer: Round trip from Ft. Lauderdale, with calls on Willemstad, Curacao; Kralendijk, Bonaire; and Oranjestad, Aruba; with Half Moon Cay, Bahamas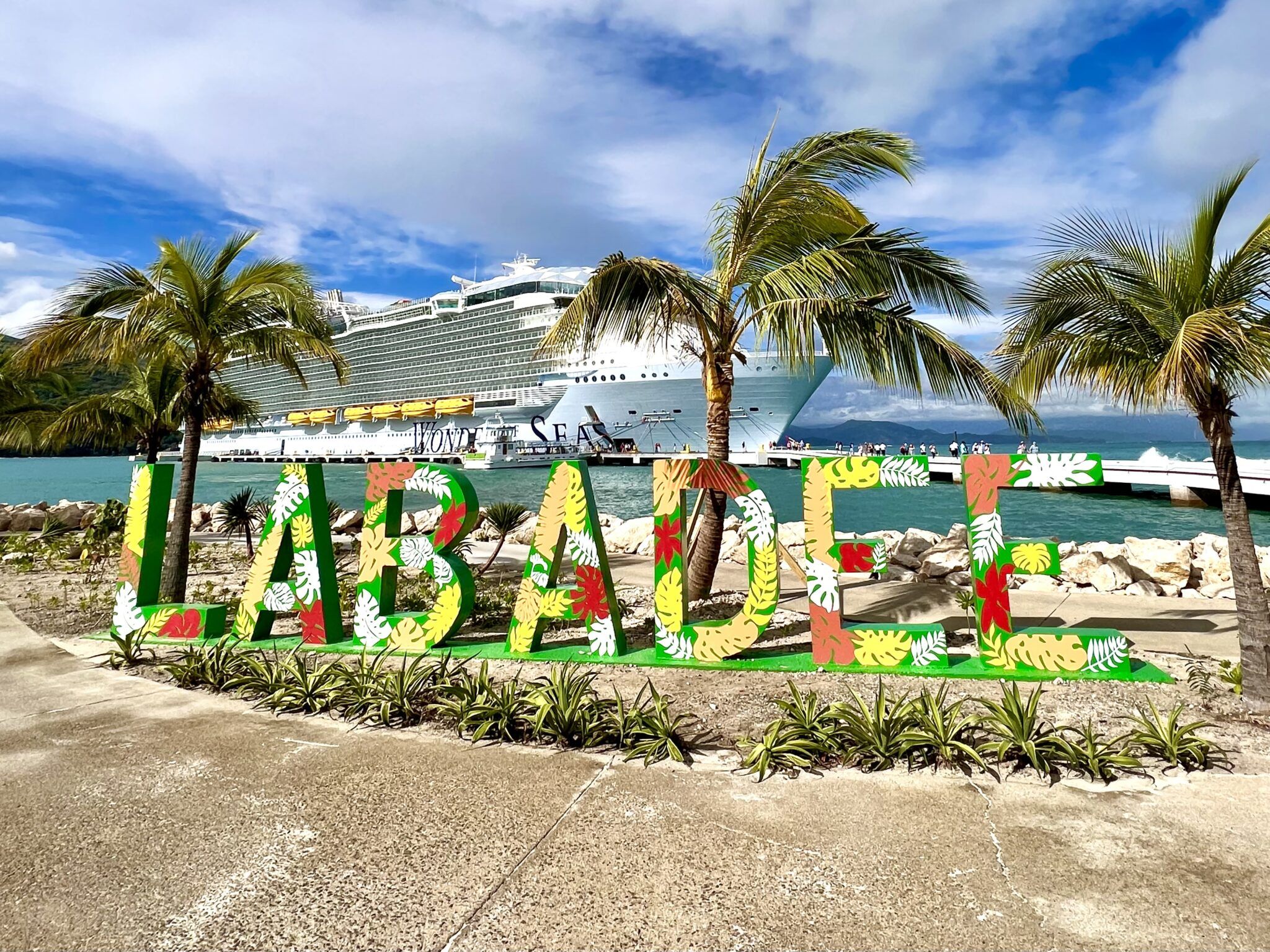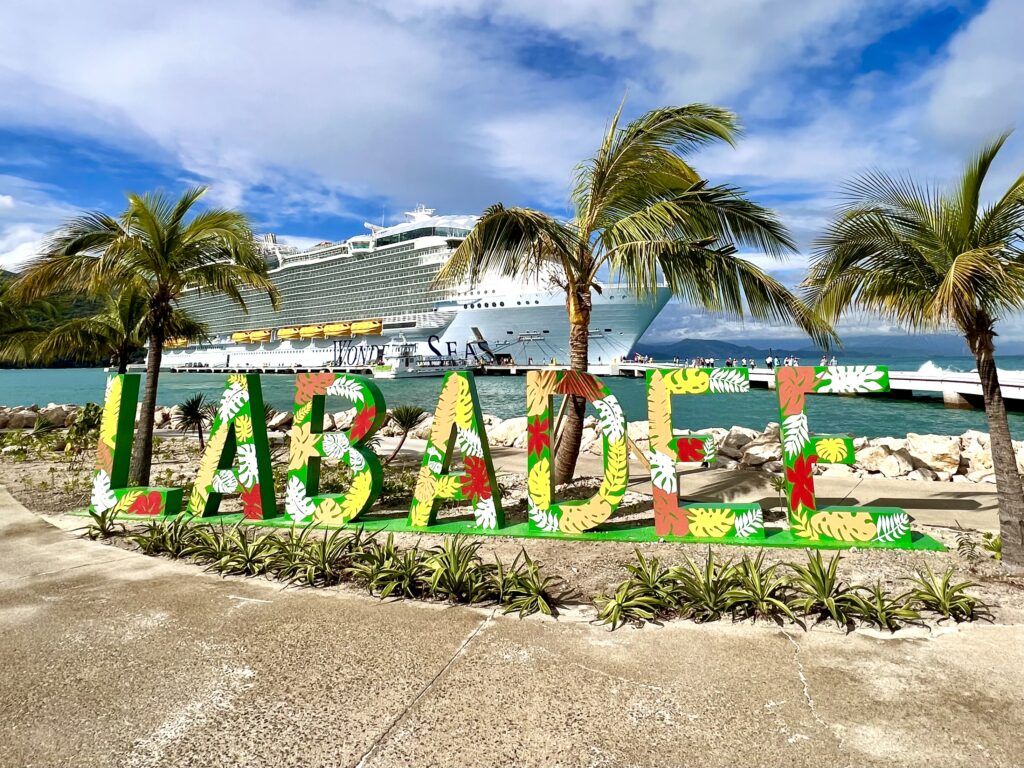 Final Verdict: Bahamas Cruises vs. Caribbean Cruises
The islands of either the Bahamas or the Caribbean will likely provide you with sunshine and good vibes, year-round. (Both are subject to Atlantic hurricane season from May through October. So, be aware of that prior to booking either destination.)
As with any cruise, it all depends on what you're looking to get out of your vacation. If it's a short getaway — maybe to celebrate a milestone with friends or family — the easiest option might be a Bahamas cruise, especially from ports in Florida. The Bahamas is also extremely family-friendly, as many of the private islands cater to kids as well as adults.
If you're looking to go a bit farther or spend a bit longer, consider an itinerary in the Caribbean. A favorite among honeymooners, the Caribbean can be as well suited to relaxation and romance as it can be for partying. Depending on the homeport, short Caribbean cruises are still available in the Eastern and Western regions. For something a bit different, and typically better for couples, try a Southern Caribbean cruise.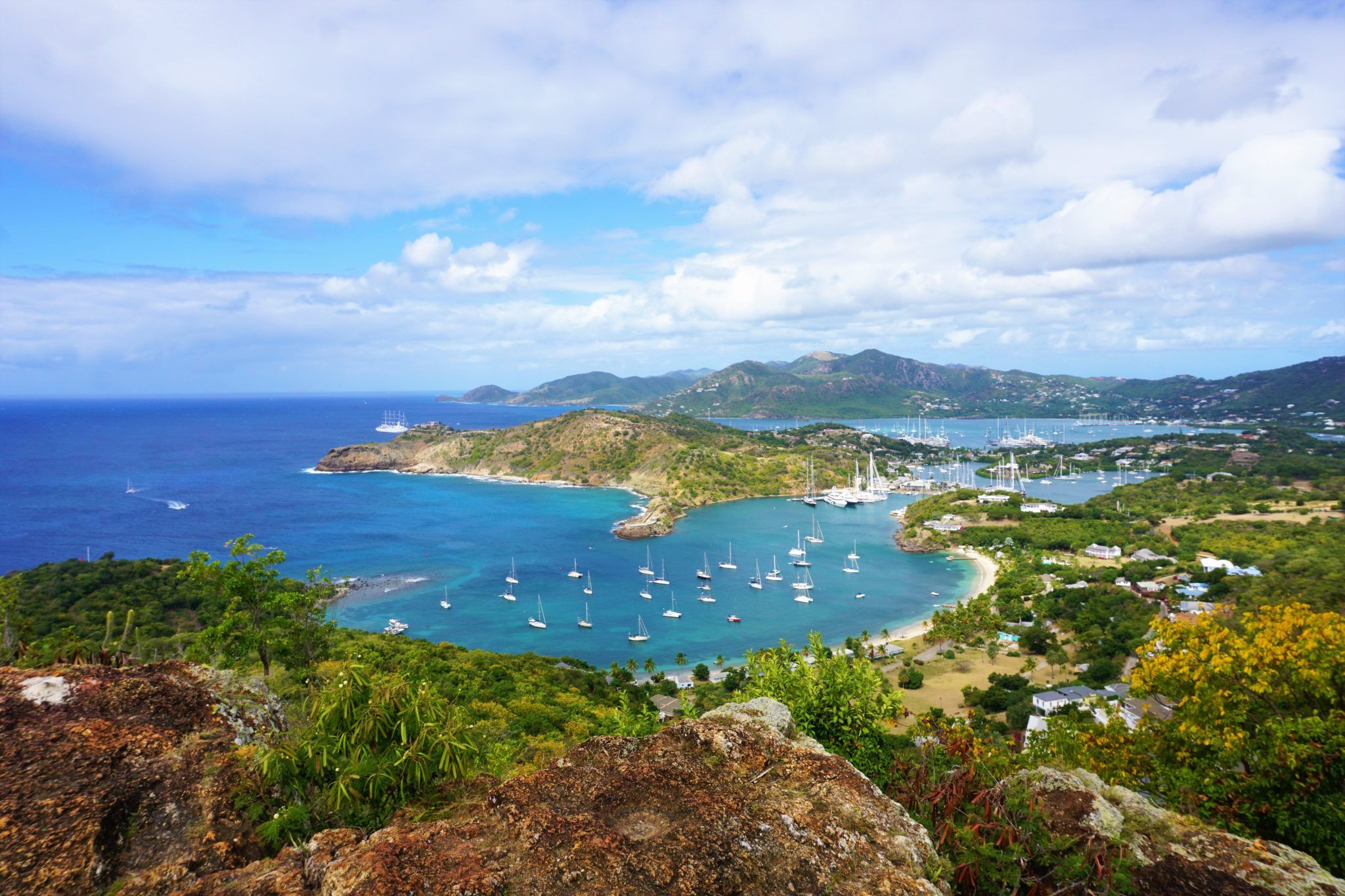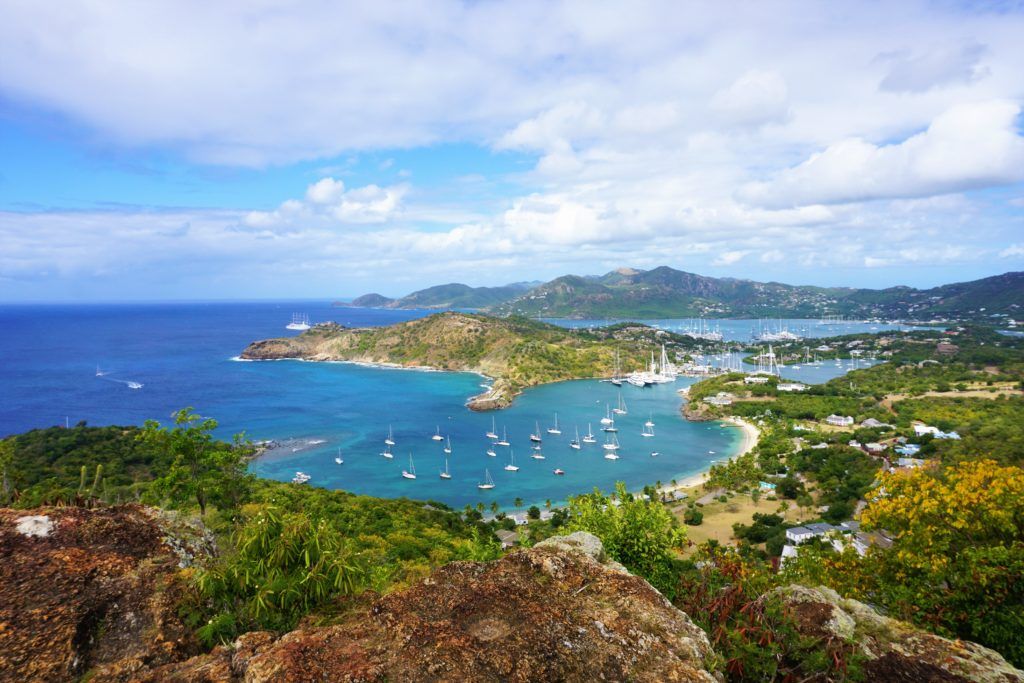 Active and water-loving cruisers can't go wrong with a stint in the Bahamas. Here, clear waters are prime for swimming and snorkeling. Those looking for more culture, should be impressed by the Mayan ruins of Mexico or the shipwreck museum of St. Thomas.
Wherever your ship brings you — and it might very well be to both destinations — you can't go wrong. The Bahamas and the Caribbean are two of the top cruise destinations for a reason. Book that much-needed break at sea and find out for yourself!
BOOK NOW: Exclusive Rates on Your Next Cruise!
Comments
When it comes to Caribbean vs Bahamas cruises, which do you prefer? Do you like short Bahamas getaways or a traditional 7-day Caribbean cruise? Drop us an anchor below to share your cruise preferences.