Like most contemporary cruise lines, Princess Cruises' Princess Savers fare encompasses most onboard amenities. Still, there are additional services and amenities not covered in this cruise price. To offer more "all-inclusive" packages, the cruise line recently rolled out its Princess Plus pricing. On our Majestic Princess Alaska cruise, we opted for this upgraded package. Was it a good deal? Well, we are back and crunched the numbers to determine if Princess Cruises' Princess Plus is worth it.
Is Princess Cruises' Princess Plus Worth it?
What's Included With Princess Cruises?
When you sail with Princess Cruises, the base fare covers the costs of your accommodations. The type of stateroom category you select will be the main determinant of the total costs of your trip. The most economically priced cabins will be inside rooms or a "guaranteed cabin". Suites are typically the most expensive stateroom categories on a cruise ship.  
Regardless of the stateroom category you choose, you will have several dining options onboard that are complimentary. On most Princess Cruises ships, this will include a buffet that is open for breakfast, lunch, and dinner each day of the cruise. There are also other casual options like the 24-hour International Café, serving small bites and to-go items. Additional complimentary venues include poolside grills and pizza.
Yes, the cruise line does have a few specialty restaurants that are an up-charge. However, with the variety of complimentary dining options, you don't have to pay to dine at one of these specialty venues.
Along with food, many basic beverages are included in the standard cruise fare. Coffee, iced water, lemonade, hot tea, and iced tea are among the drinks that are complimentary on Princess Cruises. Other beverages, such as soft drinks or alcoholic drinks, will cost extra.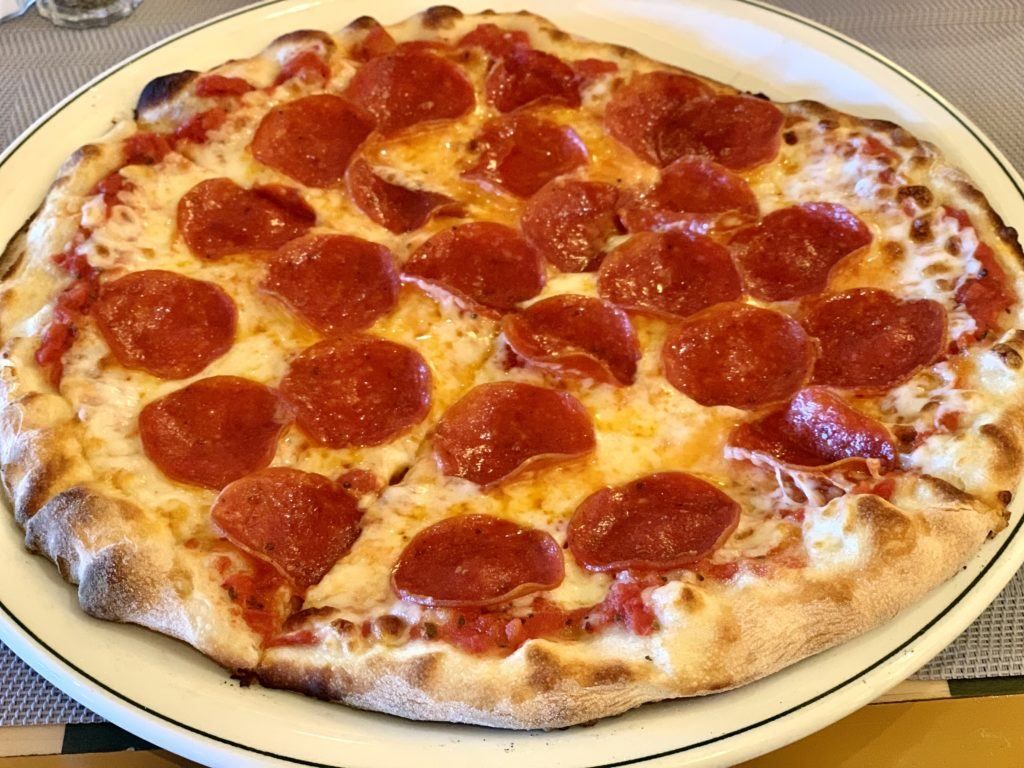 In addition, the cruise fare covers almost all of the onboard activities. From trivia, to game shows, cruiser competitions, a fitness center, and a sports court, all these activities are complimentary during your trip. Each evening, there is also live music in several venues and nightly entertainment in the Princess Theater with no cover charge.
Related Post: Majestic Princess Alaska Cruise Review
What is Covered in Princess Plus?
While the Princess Cruises standard fare is quite inclusive, the Princess Plus pricing provides additional services and amenities that many cruisers have come to expect from premium cruise lines.
This package includes the crew incentive, also known as gratuities, for all individuals in a cabin. This daily service charge is currently $14.50 per person, per day for standard stateroom categories. From stateroom attendants to dining staff, this service charge is shared among all of the hard working crew.
Next, the Princess Plus package includes WiFi for all individuals in a cabin. For many, internet connectivity is now a must on a cruise. The days of "disconnecting" on vacation are long gone. Now, everyone wants WiFi to share on social media, check email, or gasp, even do some work.
On Princess Cruises, the WiFi retails at as little as $9.99 per day for one device. With the Princess Plus fare, each individual gets unlimited WiFi for one device. If you need more devices connected during your trip, you can purchase an upgrade to 4 devices for an additional $60.
In our experience, the internet worked well for most days of the cruise. Though, connectivity does depend on the region.
Lastly, and perhaps most importantly, the Princess Plus package includes the line's Premier Beverage package. This drink package includes several upgraded non-alcoholic options. Among the additional selections are bottle water, specialty coffees, smoothies, and soft drinks. There is no limit on how many non-alcoholic premium beverages guests can consume.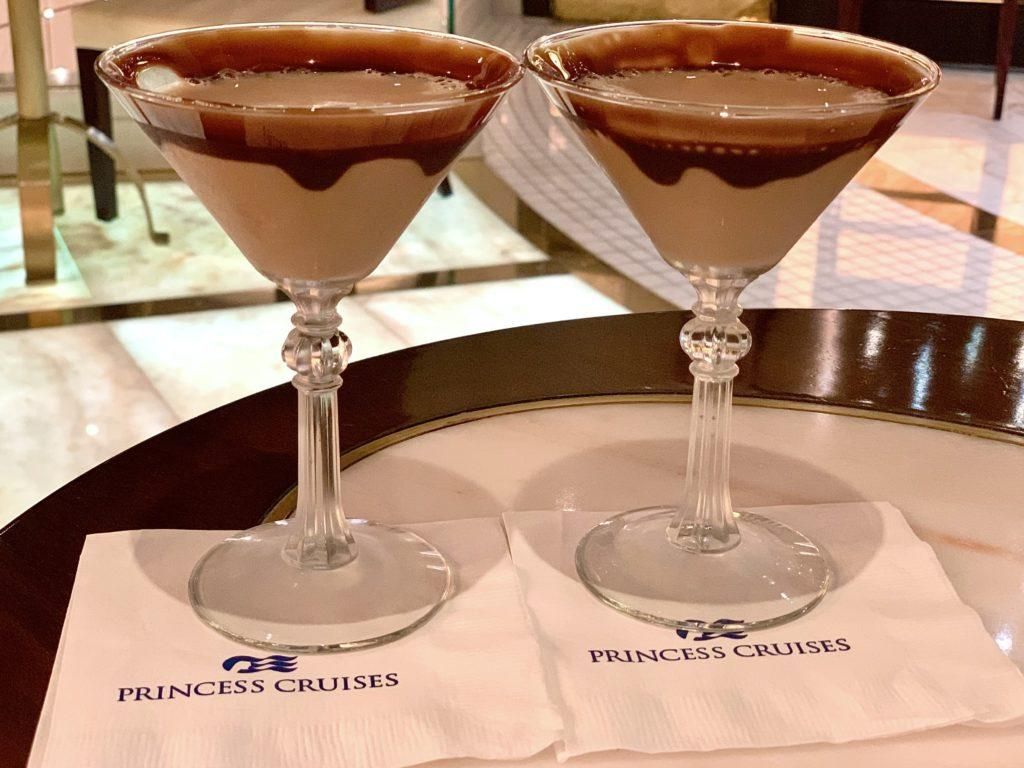 When it comes to alcoholic beverages, the drink package includes all alcoholic beverages priced up to $12. This includes almost all cocktails, martinis, signature drinks, and spirits. This allotment also covers all beers, as well as most wines by the glass. However, there is a drink limit of 15 alcoholic beverages per day with this plan.
The Premier Beverage package is priced at $70.79 a day per person. This pricing includes an additional 18% service charge. This charge is separate from the daily service charge.
Related Post: Princess Cruises Restaurant Guide
Which Sailings Offer the Princess Plus Fares
Currently, Princess Cruises is offering these packages for all sailings. They are capacity controlled, so it is possible that these fares are "sold-out" on a particular cruise. This Princess Plus fare is also available for all stateroom categories, from suites to inside staterooms.
All U.S. travelers, as well as those from several other countries, are eligible to book these fares directly through the cruise line or through a travel professional.
When upgrading to Princess Plus, all members of a travel party will receive all three perks. This includes 3rd and 4th guests in staterooms.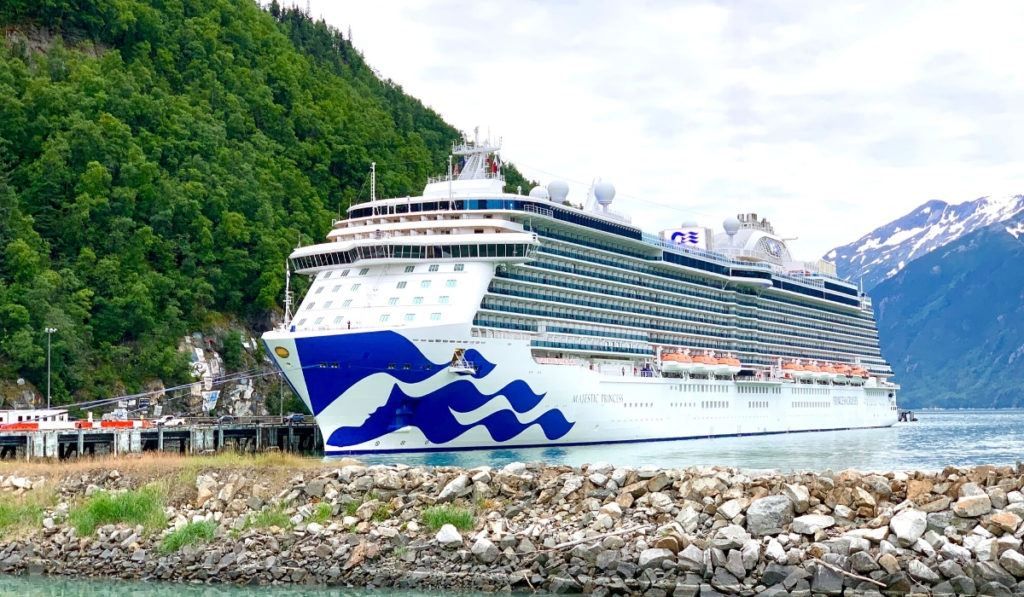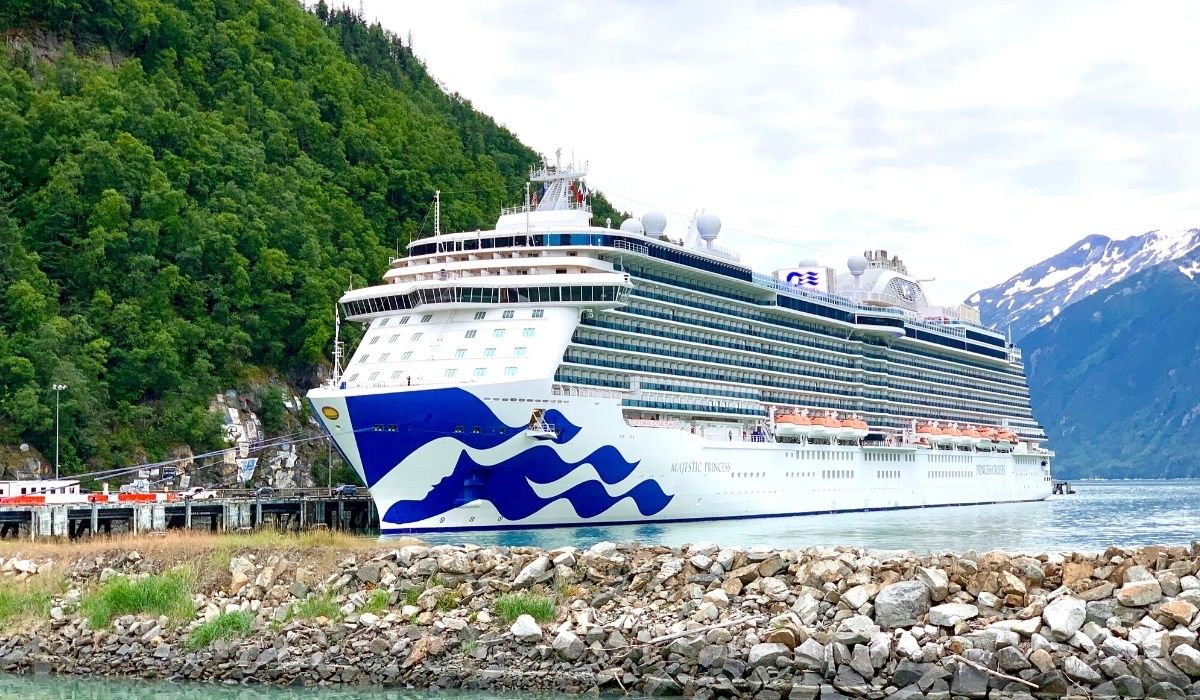 Best of all, the pricing is combinable with other cruise deals and cruise line promotions. So, it is possible to combine these fares with other promotions or deals, such as onboard credit incentives.
Families should know that those guests in a cabin who are not of legal drinking age will receive the Premier Coffee and Soda package. This non-alcoholic plan also includes beverages like mocktails and sports drinks.
What is Not Included in the Princess Plus Package?
While the Princess Plus package does include several additional services and amenities, it does not cover everything on the ship.
Specialty dining is still an upcharge for cruisers that opt for this package. Most of the specialty restaurants have an up-charge of $29 a person.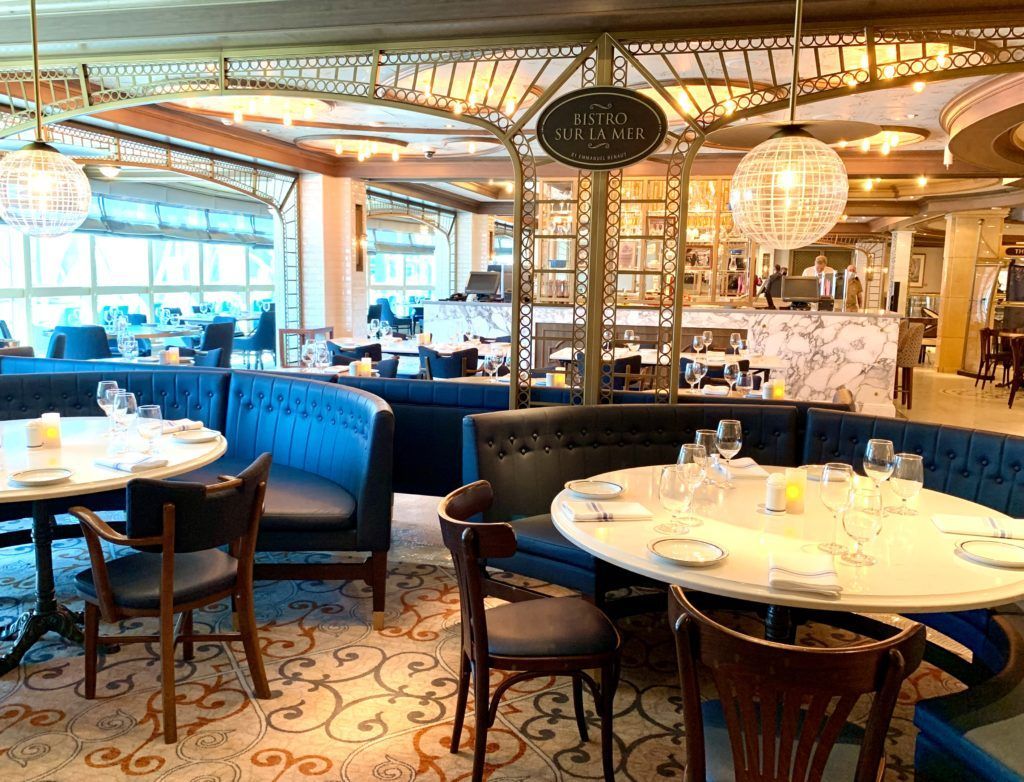 Also, this fare does not include any shore excursions or onboard credit. For instance, Norwegian Cruise Line's Free at Sea promotion does include a $50 credit per port to be used for shore excursions.
Of course, other add-ons like spa treatments, shopping, or the casino are not included either.
Is the Princess Plus Package Worth it?
When you calculate the cost for the 3 additional benefits included in the Princess Plus package, it works out to a total of $95.28 a day, per person value. So, this brings us back to our original question. Is the Princess Plus upgrade worth it?
If you will use all three of these benefits, this upgrade is an easy choice. If you are staying in a balcony cabin, gratuities will cost you $14.50 per day. The WiFi will cost you $9.99 per day. A Premier drink package is $70.79 per day.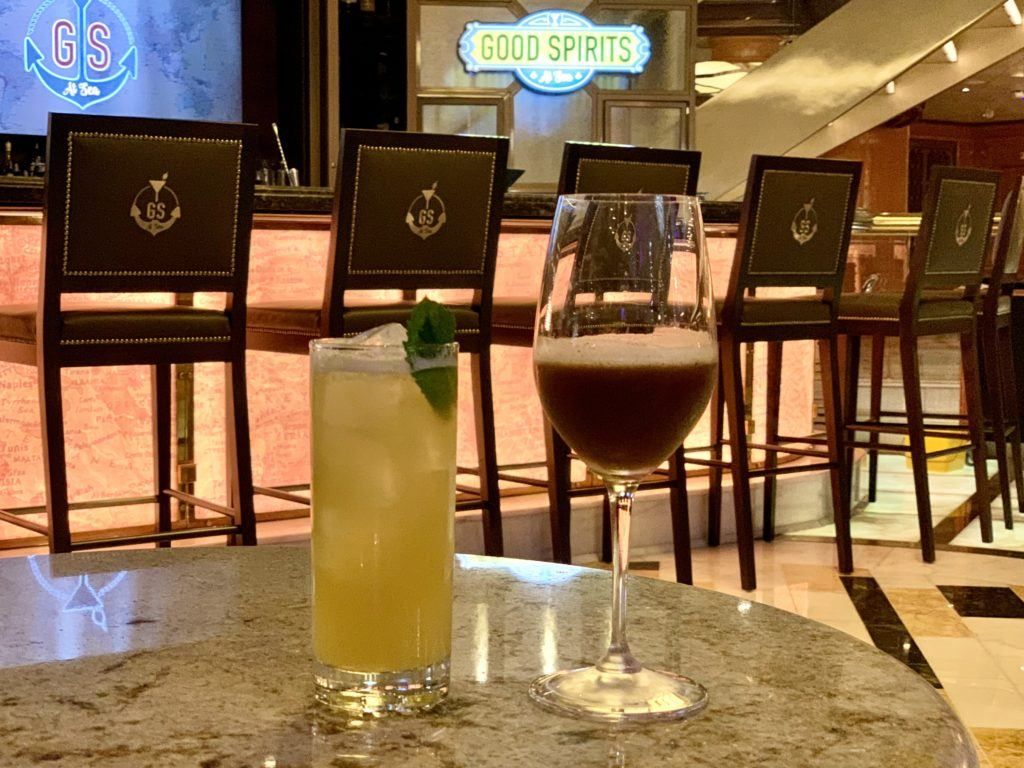 For us, we always purchase a WiFi plan, and gratuities are just a given.
When it comes to a drink package, this is where we have the most variability. Given we had no status with Princess Cruises (i.e. no free drinks), we would have purchased the alcoholic beverage package anyway.
For our particular sailing, the difference between the Princess Plus and the Princess Savers fares was only $40 a day, per person.
So, when compared to purchasing the three perks separately, we each saved $386.96, for a total of $773.92 in savings.
If you are like us and planned to purchase each of these perks, then this package is certainly worth. It saves you 58% off the advertised prices.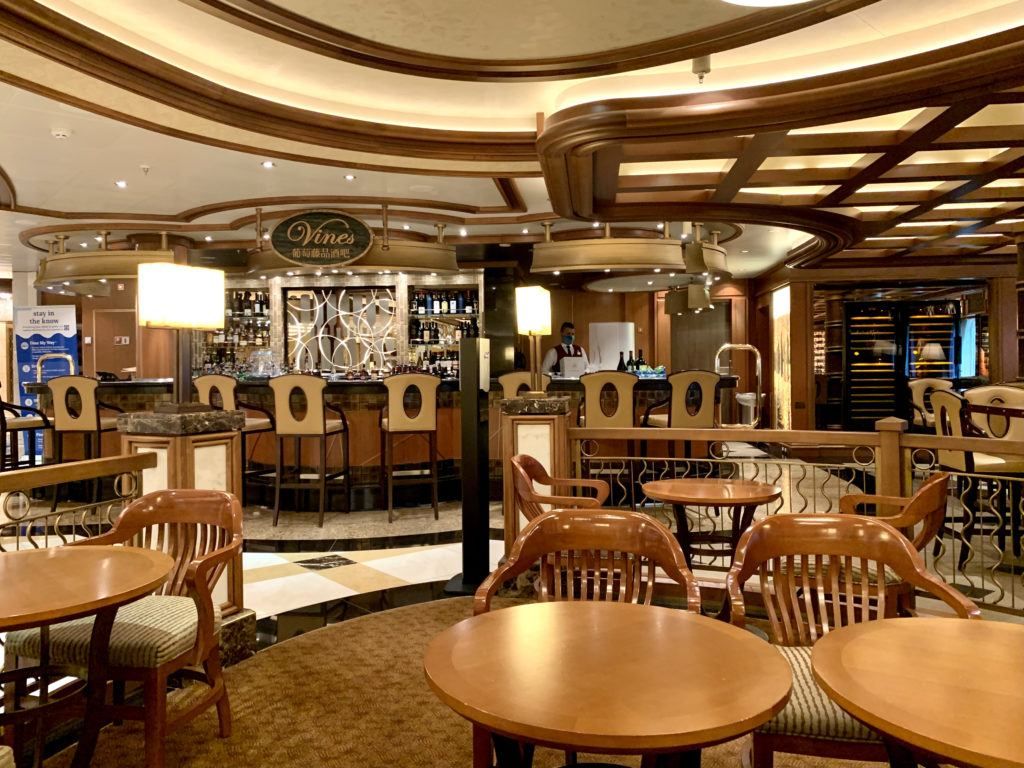 Now, what if you wouldn't normally purchase all of these add-ons?
Well, if you pre-pay the crew incentive and plan to purchase the WiFi, the total for these two perks is $24.49. This means, you only need to spend an additional $15.01 a day on alcoholic or non-alcoholic drinks to reach the total cost of the Princess Plus fare. Even if you are not a big drinker, this would equate to around two drinks per day.
For many, this upgrade makes sense, as it certainly pays for itself after just a few drinks per day. Plus, you have the added convenience of not worrying about the tab at the end of your trip. Further, with the Medallion's Ocean Now technology, you can easily order drinks from anywhere on the ship. How's that for convenience?
Even if you did not plan on purchasing the WiFi or the drink package, you would still only need to spend an additional $25.50 a day on alcoholic or non-alcoholic beverages. This would equate to two alcoholic drinks and a specialty coffee, or some other combination.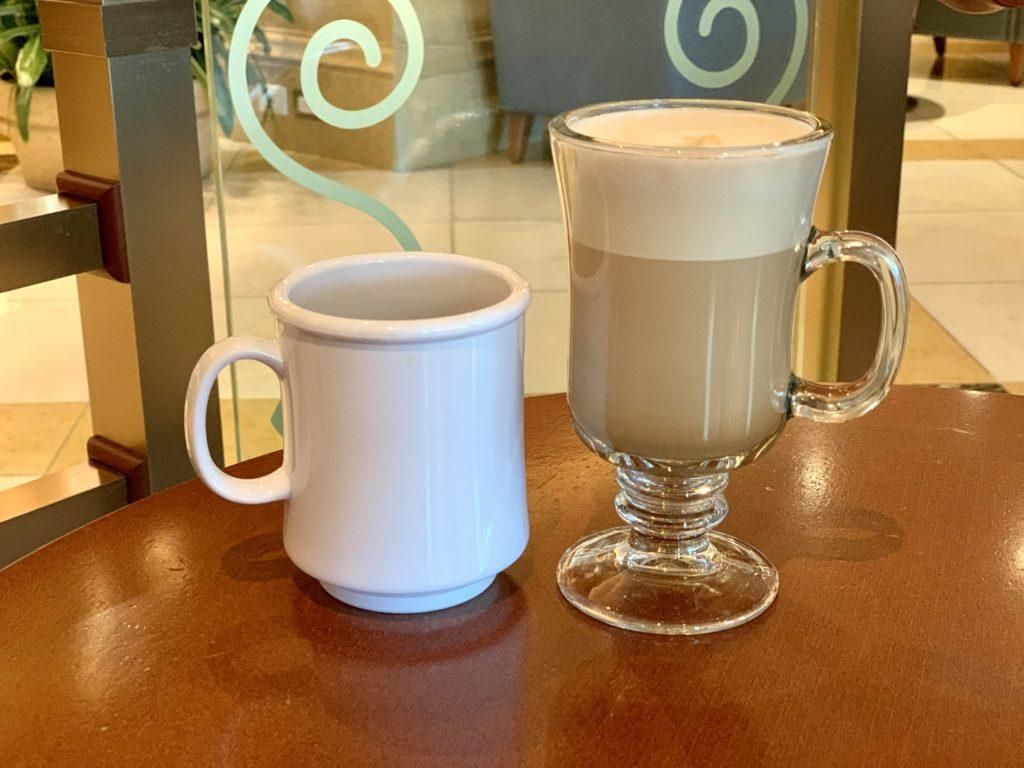 When comparing inclusions on luxury cruise lines, like Viking Cruises, the Princess Plus cruise fare offers a competitive upgrade. It's no wonder more cruise lines are starting to offer similar packages. Celebrity Cruises Always Included fare is very comparable. Holland America Line also offers the similar Have It All fare.
Comments
Do you think Princess Plus is worth it? Have you purchased this upgrade on a Princess cruise? Drop us an anchor below to share your experiences with this new cruise fare.