Celebrity Cruises offers travelers a variety of cruise vacations to destinations across the globe. Celebrity Cruises' fleet currently includes 14 cruise ships which vary in terms of size and amenities. If you are considering a cruise with the brand, we have put together this comprehensive guide to Celebrity Cruises ship classes to help you decide which ship is the right fit for your next vacation.
Guide to Celebrity Cruises Ship Classes
The Basics on Cruise Ship Classes
Cruise lines are large companies that manage a fleet of ships. Some of the world's largest cruise lines have dozens of ships.
Each cruise line has its own "style". However, even within a brand, there are different dining options, entertainment options, and onboard amenities between ships. Likewise, it would take you hours to research each ship individually. Not to mention, Celebrity Cruises is just one of the many international cruise lines.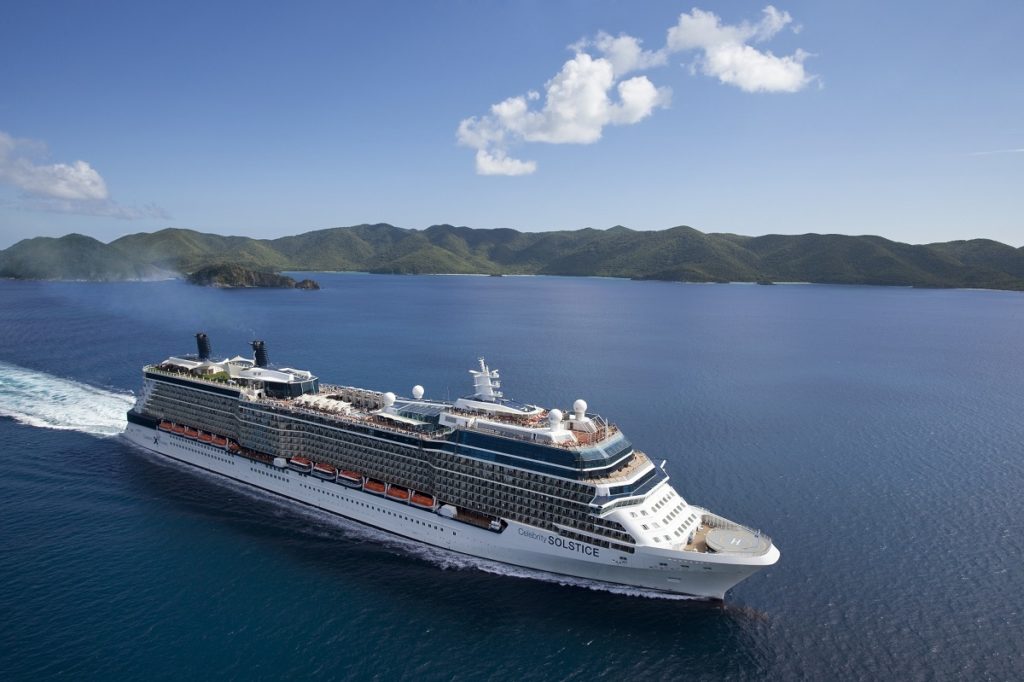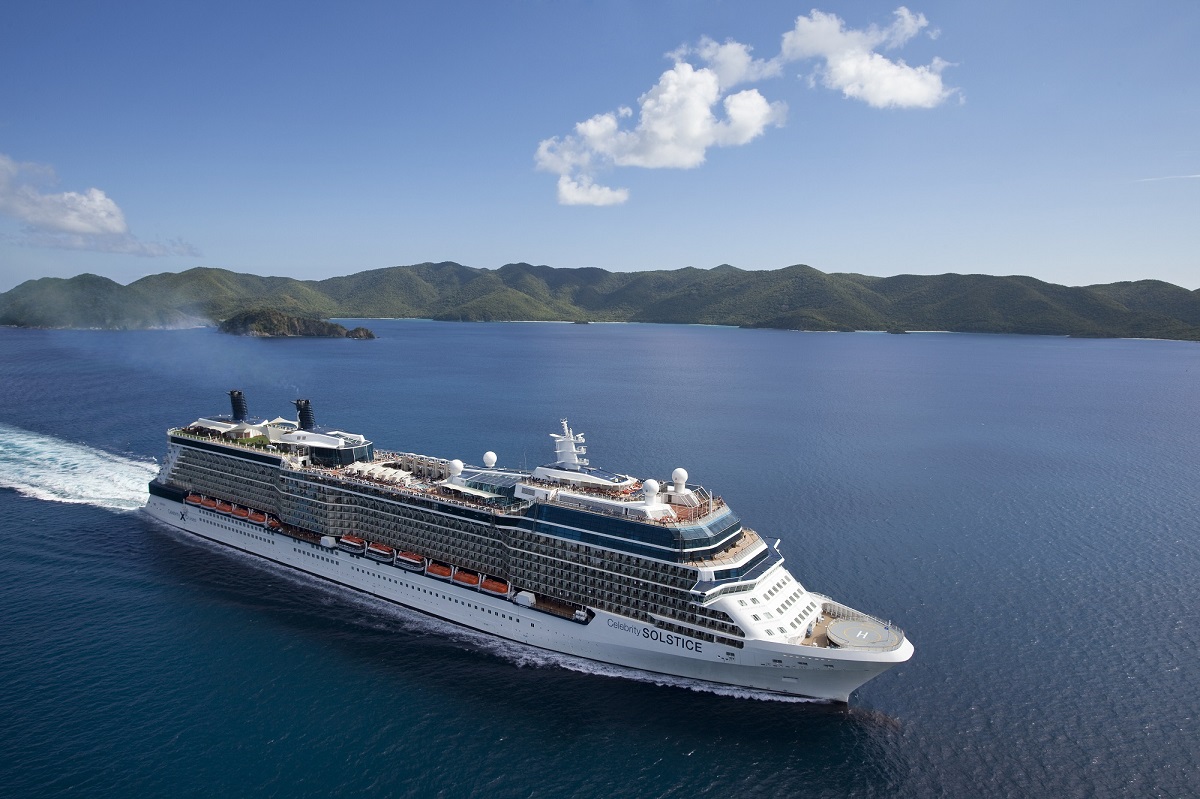 Hence, it's important to note that each cruise line offers different groups of ships. For the most part, these "classes" of cruise ships are of similar size and design. Further, they often feature similar amenities and venues.
While there might be slight differences between ships within a class, these sister ships are largely identical.
The Celebrity Cruises brand is known for its modern luxury.
Across much of the fleet, you will find many commonalities. There will be a mix of casual dining options, a traditional main dining room, and specialty dining venues. There will also be a main theater and several lounges and bars for nightlife and entertainment.
Related Post: Top Cruise Ships for 2021
Other standard cruise amenities like a gym, spa, onboard shopping, and a casino can be found on most Celebrity Cruises ships as well.
Celebrity Cruises also offers a standard level of service and predictable cabin categories. Also, the brand's new "Always Included" pricing structure means that items like drink packages, WiFi, and gratuities are now even included in the cruise fare (except expedition ships).
EXCLUSIVE SAVINGS: SCORE A GREAT DEAL ON CELEBRITY CRUISES SUMMER 2021 CRUISES
Edge Class
The newest of the Celebrity Cruises ship classes is the Edge Class. The Edge Class consists of Celebrity Edge (2018) and Apex (2020). The third ship in this class, Celebrity Beyond, is currently under construction.
Details on Celebrity Beyond were revealed recently, and she looks amazing!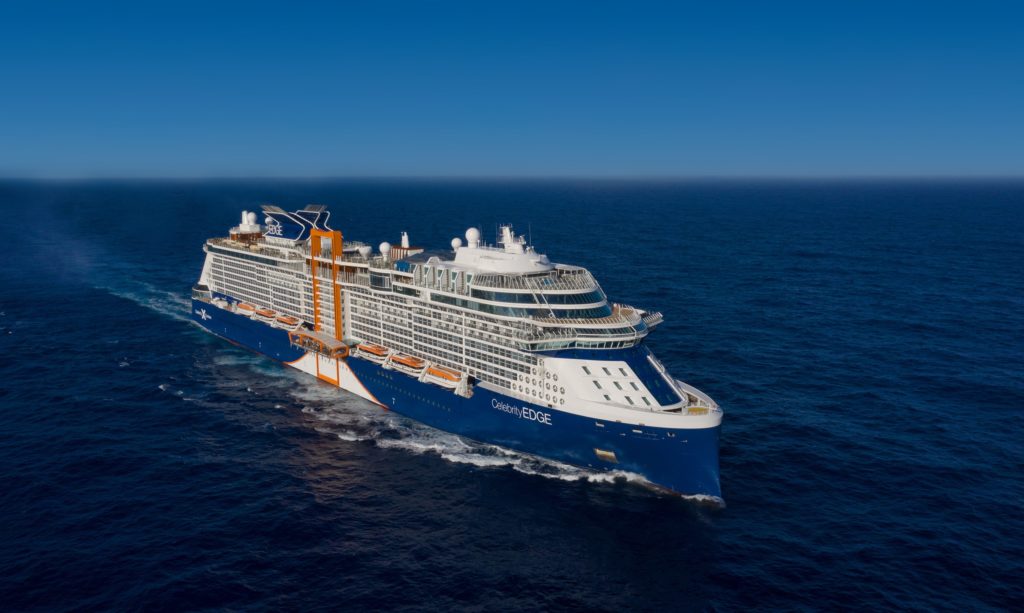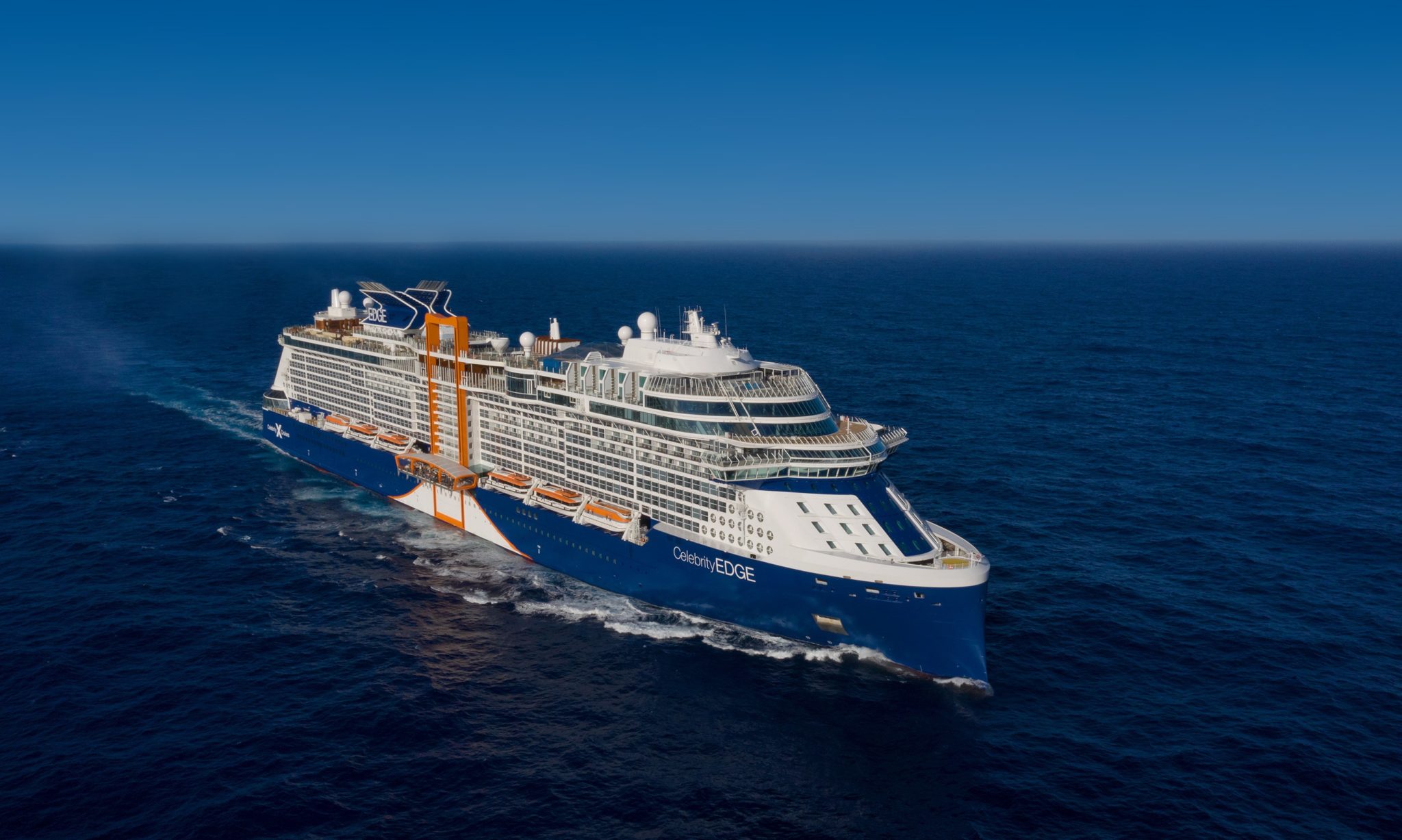 The current Edge Class of ships is approximately 130K gross tons and accommodates just under 3,000 passengers. Future ships in this class will be slightly larger at 140K gross tons.
The Edge class ushered in some of the most innovative and iconic features at sea. Perhaps one of the most prominent features on Celebrity's Edge-class ships is the Magic Carpet.
This cantilevered floating platform is a first of its kind. Certainly, it can't be missed with its unique design and eye-catching orange color. This transformative space serves as a bar, an exclusive dining experience, and an enhanced tender platform.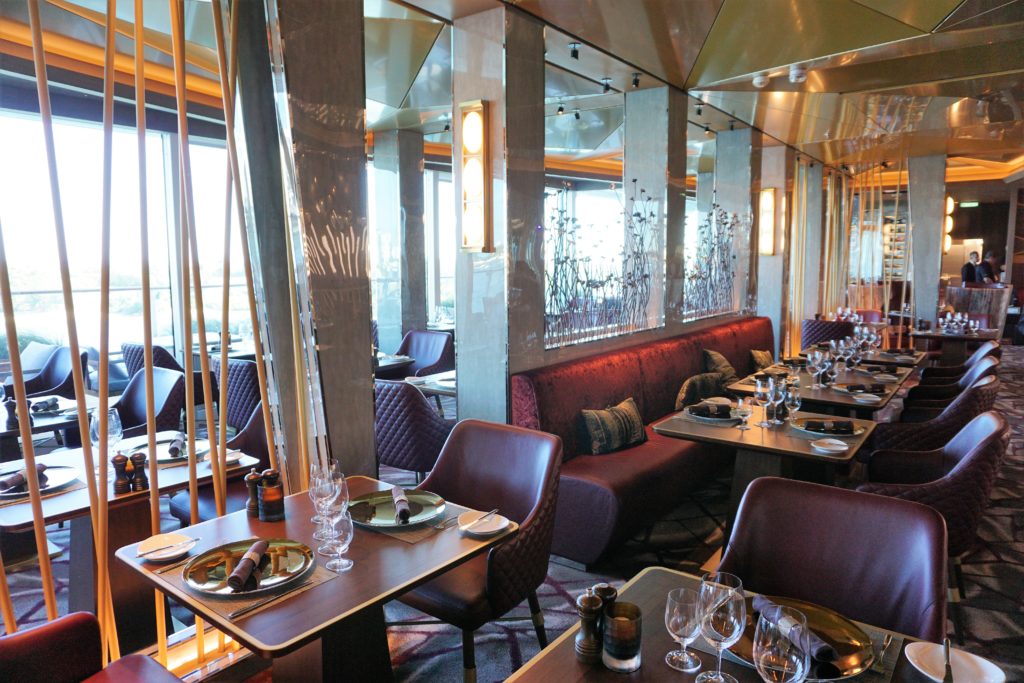 Speaking of dining, this Celebrity Cruises ship class also features 4 complimentary main dining rooms with exclusive menu options, a brand new steakhouse Fine Cut, and the experiential tasting menu at Eden.
The Resort Deck offers a luxury 5-star hotel feel with trendy decor, wide open spaces, a large pool, and plenty of lounge chairs, not to mention the iconic butterfly wings.
Further, there is also the Rooftop Garden. This casual outdoor area offers a retreat from the pool deck complete with tree-like art installations, comfy lounge furniture, live plants, and some over-sized garden games.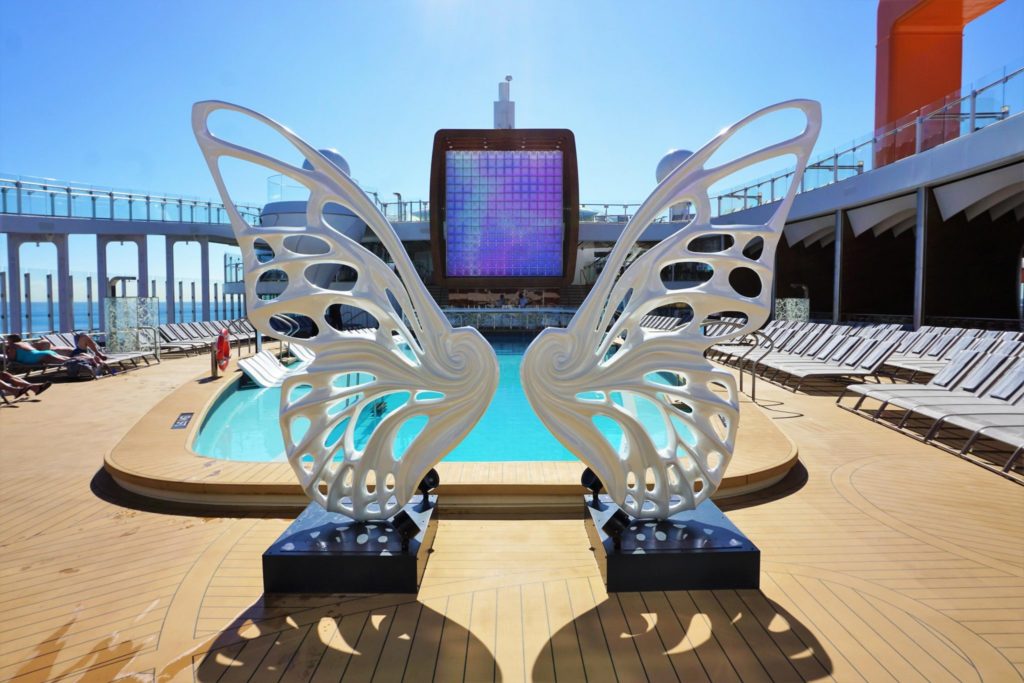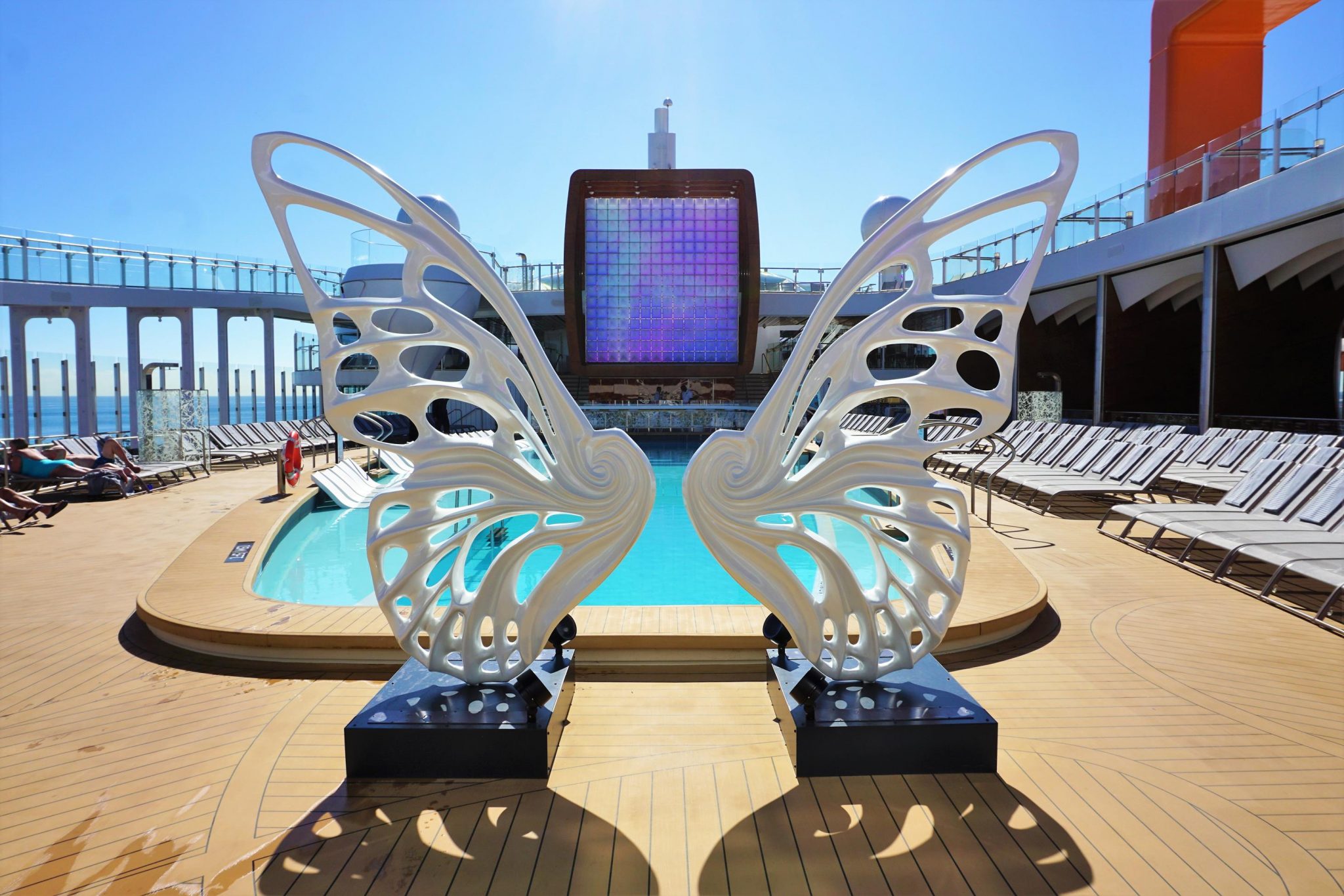 If that's not enough, the staterooms on Celebrity's Edge-class ships are some of the most luxurious in the fleet.
With technological enhancements that allow you to control the temperature in the room, the television, and the lighting all from the app on your smartphone, you won't ever have to leave the comforts of your bed.
In addition to a more stylish and sleek design, the Edge-class of ships offers a brand new class of staterooms, the Infinite Veranda cabins. These Infinite Veranda cabins offer a seamless transition from the stateroom to the "balcony" space, bringing you even closer to the ocean.
Solstice Class
Perhaps the most popular of the Celebrity Cruises ship classes is the Solstice Class. With 5 sister ships, this is the largest class.
The ships in this class include Celebrity Solstice (2008), Equinox (2009), Eclipse (2010), Silhouette (2011), and Reflection (2012). The Solstice class is 122K gross tons and accommodates around 2,850 passengers.
The most prominent feature on Solstice-class ships is the Lawn Club. The Lawn Club offers cruisers a unique greenspace to enjoy while at sea. This half acre, well-manicured area on the top deck is the perfect place to relax and enjoy the views.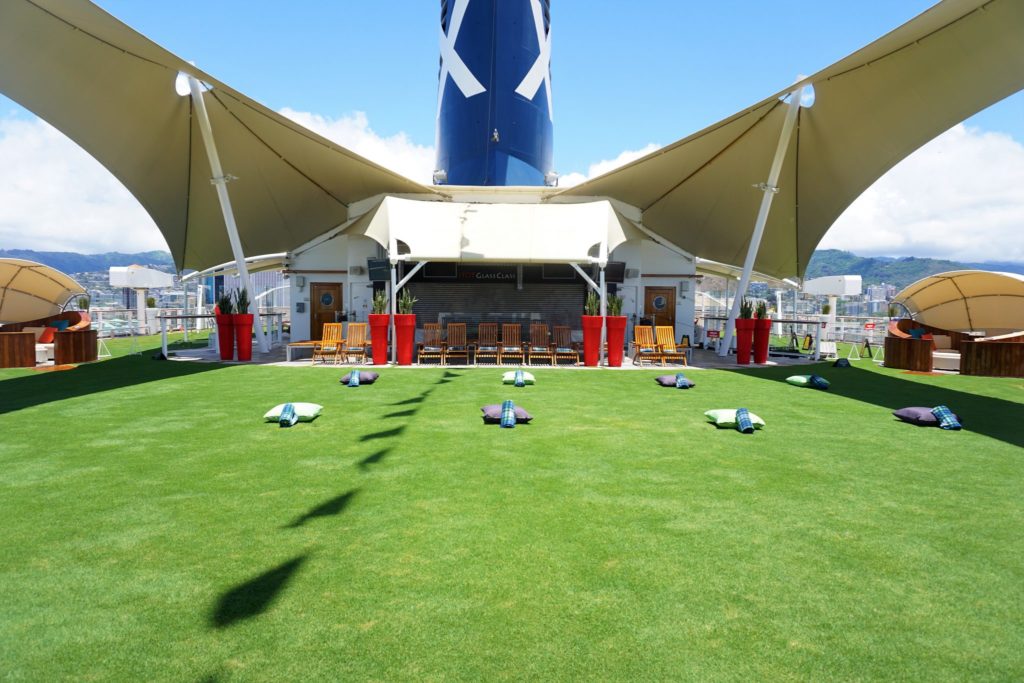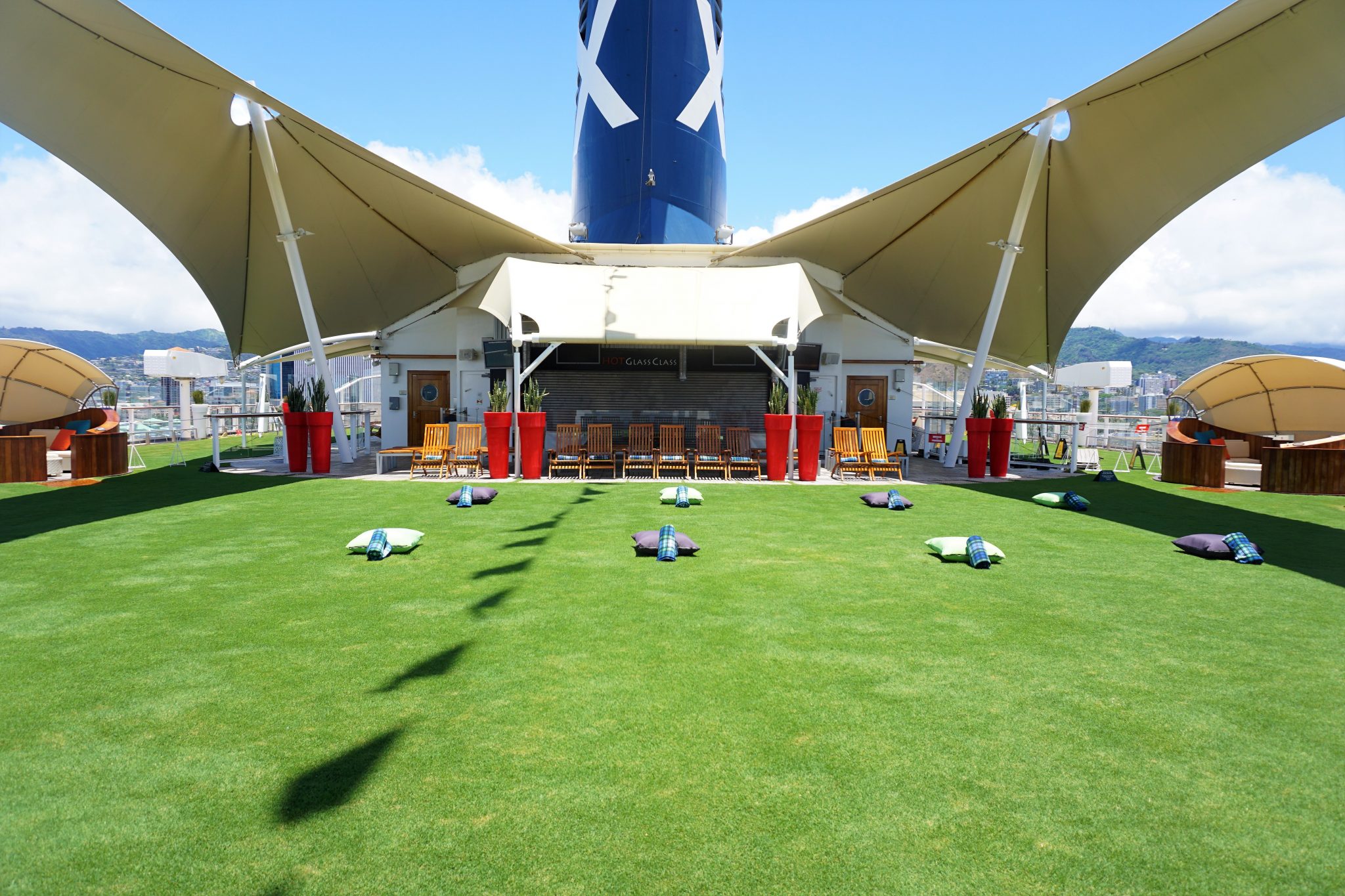 You can also play a game of bocce ball, listen to some live music, or perhaps even create your own picnic lunch.
The Lawn Club is also home to the popular Sunset Bar and Hot Glass classes. These 20-minute classes offered by Hollywood Hot Glass are available for an up-charge on Celebrity Solstice, Celebrity Eclipse, and Celebrity Equinox. These interactive one-on-one classes pair you with a trained glassblower to learn some glassblowing techniques as well as to create your very own masterpiece.
Related Post: Things You Can Only Find on Celebrity Cruises
While the Solstice class offers a traditional main dining room experience, it is also known for its specialty restaurants, like Murano, and the lively Martini Bar. From the ice-topped bar to the talented servers, this is one spot you'll find yourself visiting over and over again.
Additionally, these ships also feature two outdoor pools, an indoor Solarium, our favorite coffee shop Cafe al Bacio, and nightly entertainment in the main theater.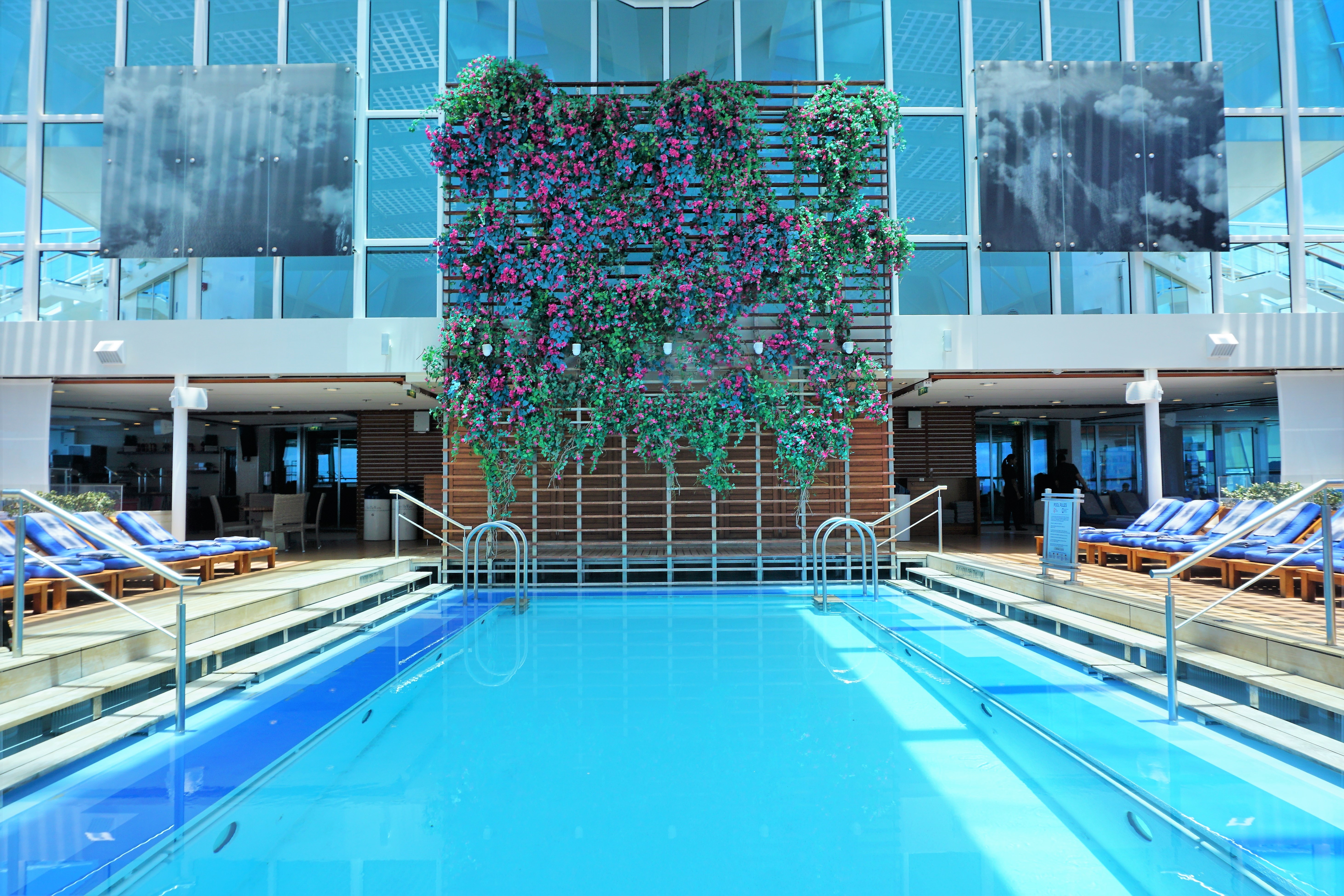 Millennium Class
The Millennium Class of ships currently includes the oldest ships sailing under the Celebrity Cruises flag. This class includes Celebrity Millennium (2000), Infinity (2001), Summit (2001), and Constellation (2002).
The Millennium class of ships are around 90K gross tons and carry just over 2,100 passengers. With that being said, Celebrity Millennium and Summit have undergone extensive refurbishments recently under the Celebrity Revolution fleet modernization.
If you enjoy smaller cruise ships, then you will love this class of ships. The Millennium class offers all the signature touches of the brand in a more intimate atmosphere.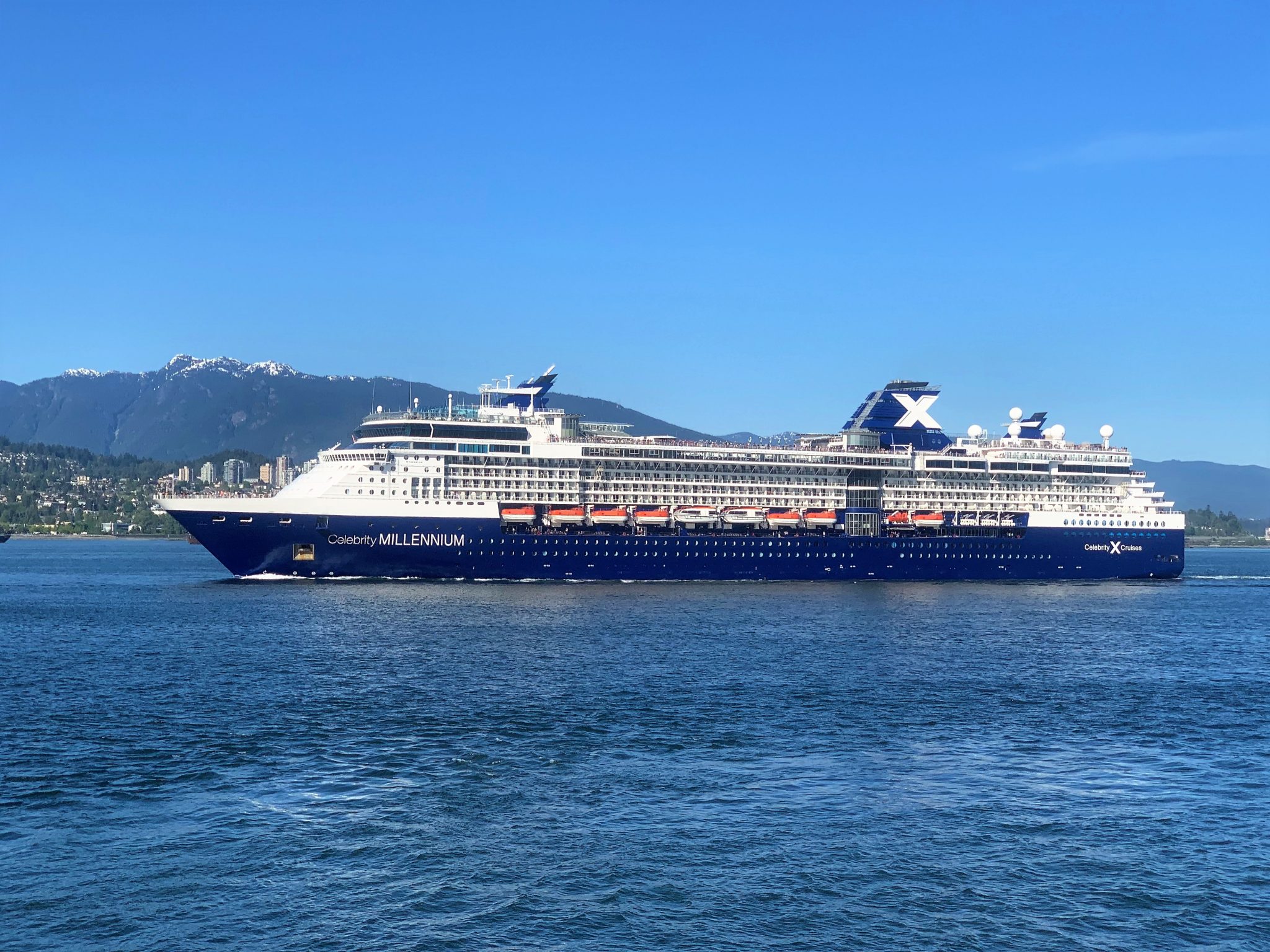 You will also find the Rooftop Terrace which is unique to this class of ships.
Fans of Celebrity Cruises will be able to enjoy the specialty restaurants Tuscan Grille, Le Petit Chef, and Sushi on Five, along with the traditional main dining room.
Related Post: Top Cruise Destinations
The signature Martini Bar, Cellars Masters wine bar, and the coffee shop Cafe al Bacio are also on the Millennium class ships.
During the day, cruisers can enjoy the pool deck, the Solarium, or the spa. At night, the main theater comes alive with a variety of entertainment offerings to keep guests entertained between the exciting ports of call.
The revolutionized ships in the fleet have also received upgrades to the cabins including new eXhale bedding as well as improved bathrooms. Further, cruisers opting for suites will appreciate the newly added Retreat Deck and Retreat Lounge.
LATEST PROMOTIONS: HURRY BEFORE THESE CELEBRITY CRUISE FARES DISAPPEAR!
Expedition Ships
If you are looking to book a trip of a lifetime to the Galapagos, look no further than Celebrity Cruises. Celebrity offers 3 expedition ships designed to navigate these waters. The brand's expedition ships include Celebrity Xpedition (2004), Xploration (2017), and Flora (2019).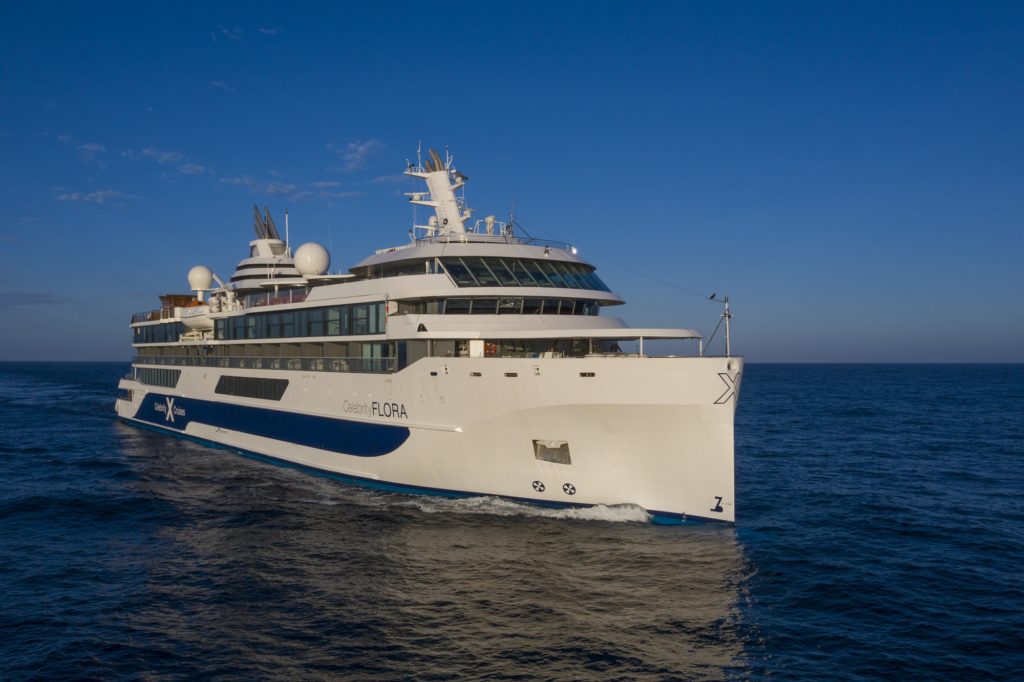 Celebrity Flora is the cruise line's first purpose-built ship for this destination. On Celebrity Flora, you can visit the Galapagos in the most luxurious accommodations. This 100 passenger, all-suite ship offers technologically enhanced staterooms,
Michelin-starred chef menus, and up close and personal adventures like no other. Celebrity Flora is "Galapagos Glamping" at its finest. For comparative purposes, this ship is just under 6K gross tons.
Celebrity Xpedition is 2.3K gross tons and carries 96 passengers. Celebrity Xploration is 319.5 gross tons and carries 16 passengers.
The onboard venues do vary by expedition vessel, but you should not expect to find the bells and whistles of the larger cruise ships. After all, an expedition cruise is really about the destination!
Comments
Which of the Celebrity Cruises Ship Classes is your favorite? On how many of these vessels have you sailed? Drop us an anchor below to share your favorite Celebrity ships.