Norwegian Cruise Line is one of the mainstream family-friendly cruise lines offering a variety of vacations to destinations across the globe. NCL's fleet currently includes 17 cruise ships which vary in terms of size and amenities. If you are considering a cruise with the brand, we have put together this comprehensive guide to Norwegian Cruise Line ship classes to help you decide which ship is the right fit for your next family vacation.
Guide to Norwegian Cruise Line Ship Classes
Norwegian Cruise Line is the innovator of the freestyle approach to cruising. This means that you can feel free do whatever you want, whenever you want. Cruisers can choose from a variety of complimentary and specialty restaurants that offer diverse menus.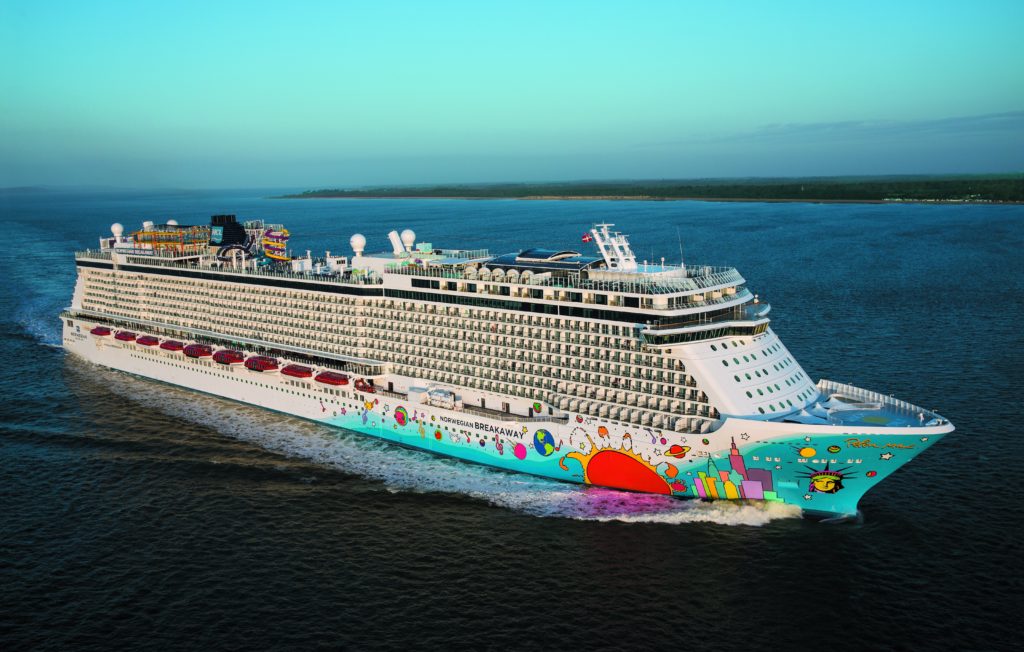 They can also enjoy signature entertainment, several bars and lounges, and some of the newest onboard amenities. Of course, there are also other standard cruise amenities like a pool deck, gym, spa, onboard shopping, and a casino.
Norwegian Cruise Line also offers a standard level of service and predictable stateroom categories across all cruise ship classes. The brand also features its exclusive "ship within a ship" concept, The Haven, and the Studio for solo cruisers.
Related Post: Things You Can Only Find on Norwegian Cruise Line
For those looking for the ultimate flexibility, look no further than Norwegian Cruise Line.
Understanding Cruise Ship Classes
Cruise lines are large companies that manage a fleet of ships. Some of the world's largest cruise lines have dozens of ships.
Each cruise line has its own "style". However, even within a brand, there are different dining options, entertainment options, and onboard amenities between ships.
It would take you hours to research each ship individually. Not to mention, Norwegian Cruise Line is just one of many cruise lines.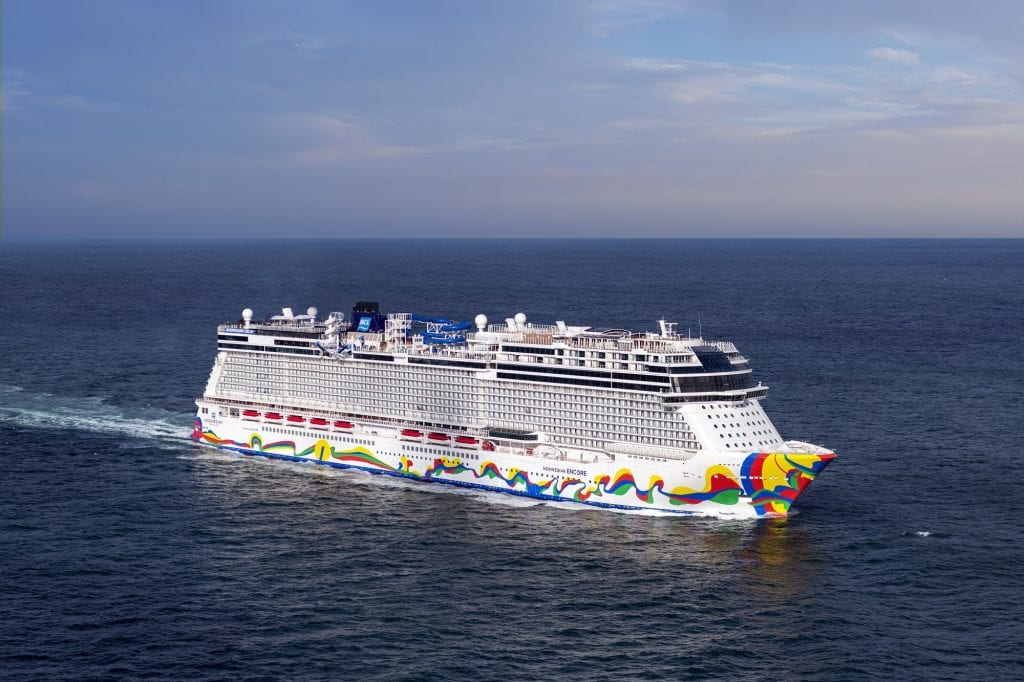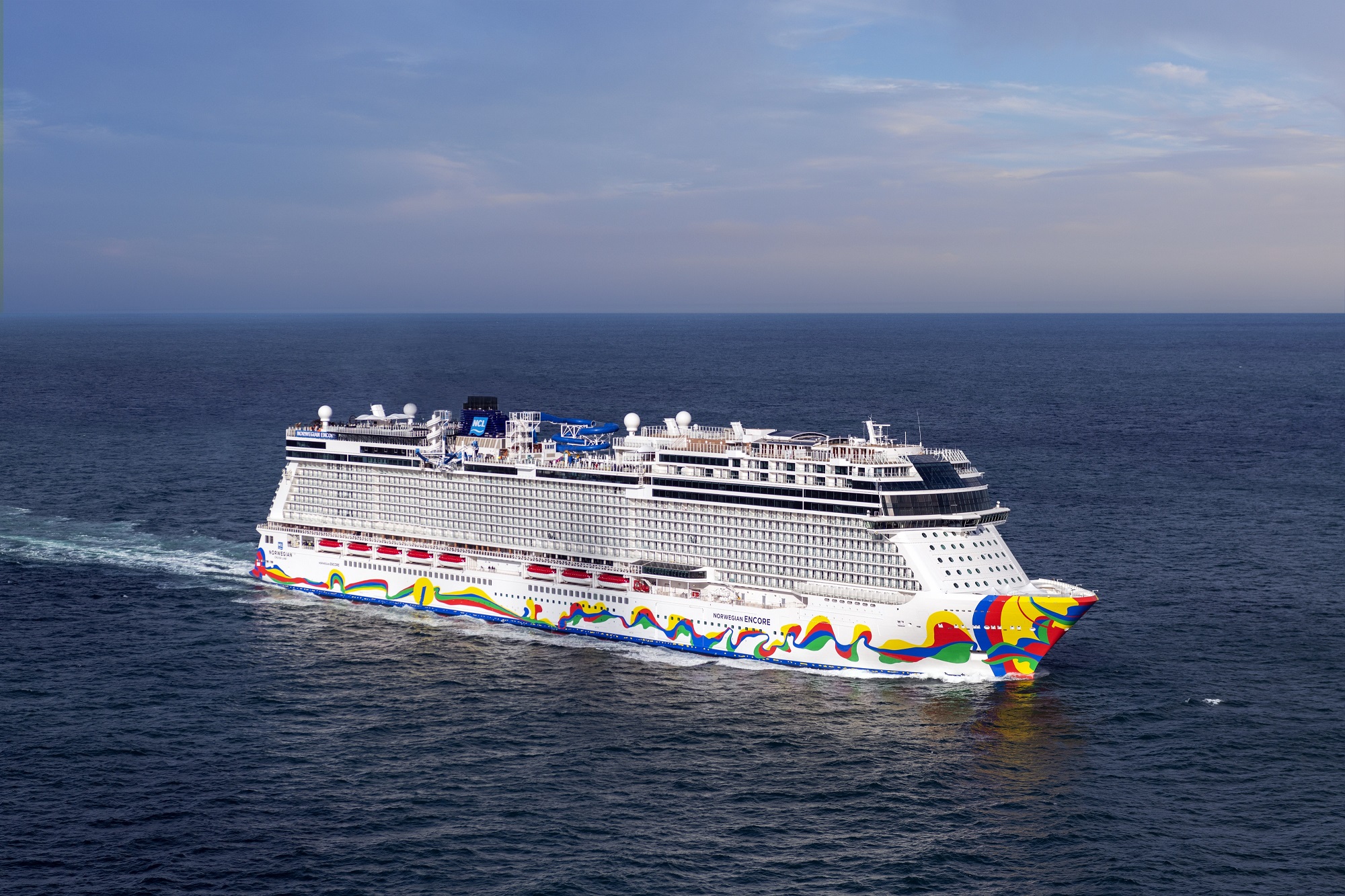 Hence, it's important to note that each cruise line offers different groups of ships. These "classes" of cruise ships are of similar size and design. Further, they often feature similar amenities and venues.
BOOK NOW: Save With Norwegian Cruise Line's Free at Sea Promotion
While there might be slight differences between ships within a class, these sister ships are largely identical.
Norwegian Cruise Line currently has five classes of ships in addition to a few ships in a class of their own. The brand is also expected to debut a series of ships in the new Leonardo Class beginning in 2022.
Breakaway Plus Class
The newest of the Norwegian Cruise Line ship classes is the Breakaway Plus Class. This sub-class of the previous Breakaway Class offers many of the same features of its predecessors. It also has some new additions all of her own.
The Breakaway Plus Class debuted with Norwegian Escape in 2015. Additional ships in this class include Norwegian Joy (2017), Norwegian Bliss (2018), and Norwegian Encore (2019).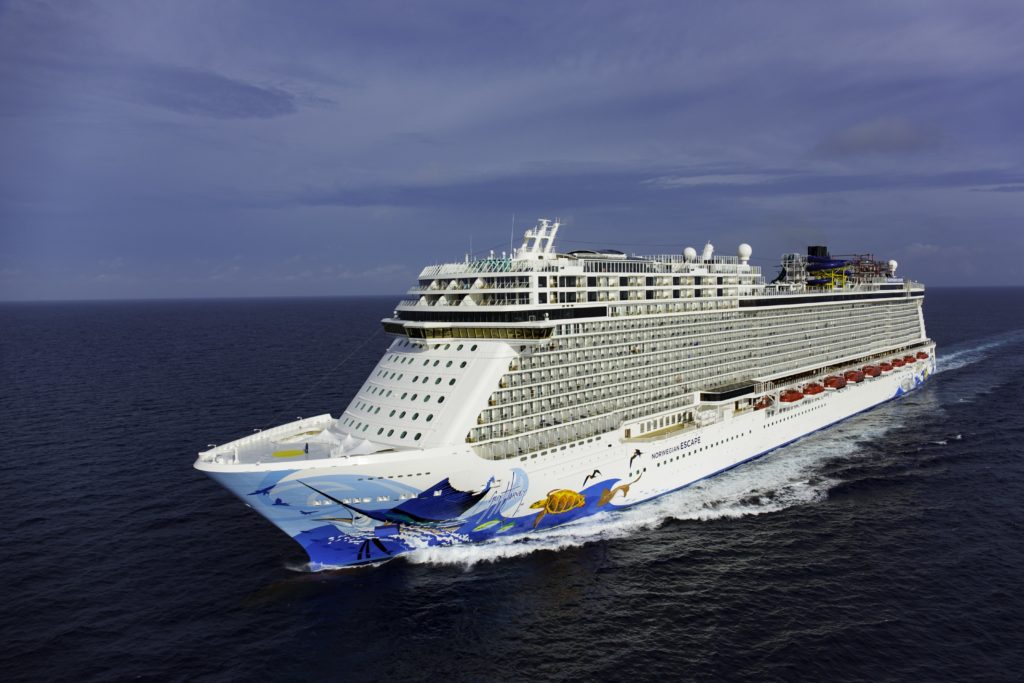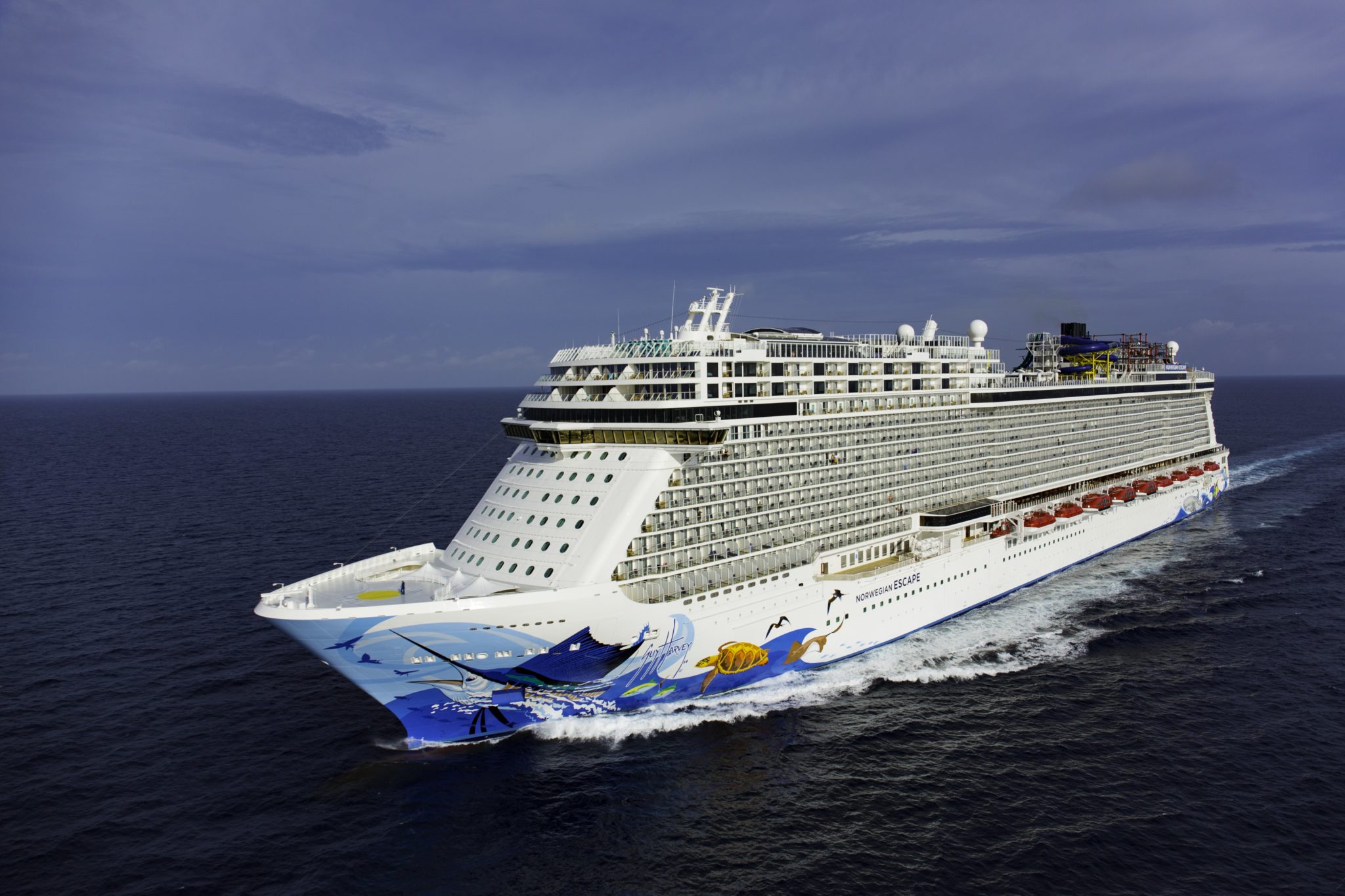 The Breakaway Plus is the largest class of ships for Norwegian Cruise Line weighing in at 165-169K gross tons and carrying between 3,800-4,200 passengers.
Norwegian Escape bears many similarities to the Breakaway Class, while the remaining three ships are all very similar. Of note, Norwegian Joy was originally designed for the Chinese market but refurbished and transferred to the American market in 2019.
One of our favorite features of this class of ship is the Waterfront. This mid-level promenade deck features a variety of restaurants, bars and lounges, and other shopping and entertainment venues.
Some of our favorite bars include the District Brewhouse and the Sugarcane Mojito Bar. Newer specialty restaurant offerings on these ships include Q Texas Smokehouse, the Food Republic, and the Italian Onda by Scarpetta on Norwegian Encore.
The Breakaway-Plus class of ships also has some of the most thrilling attractions at sea. Among them are go-kart courses, a state of the art laser tag arena, and some of the fastest waterslides.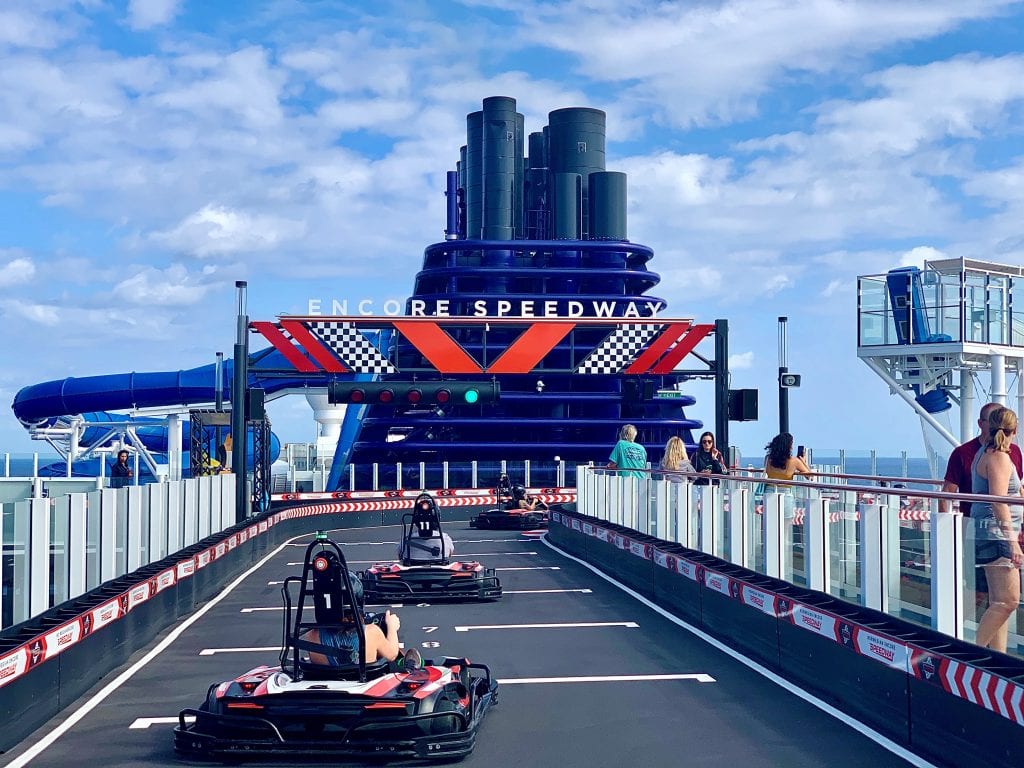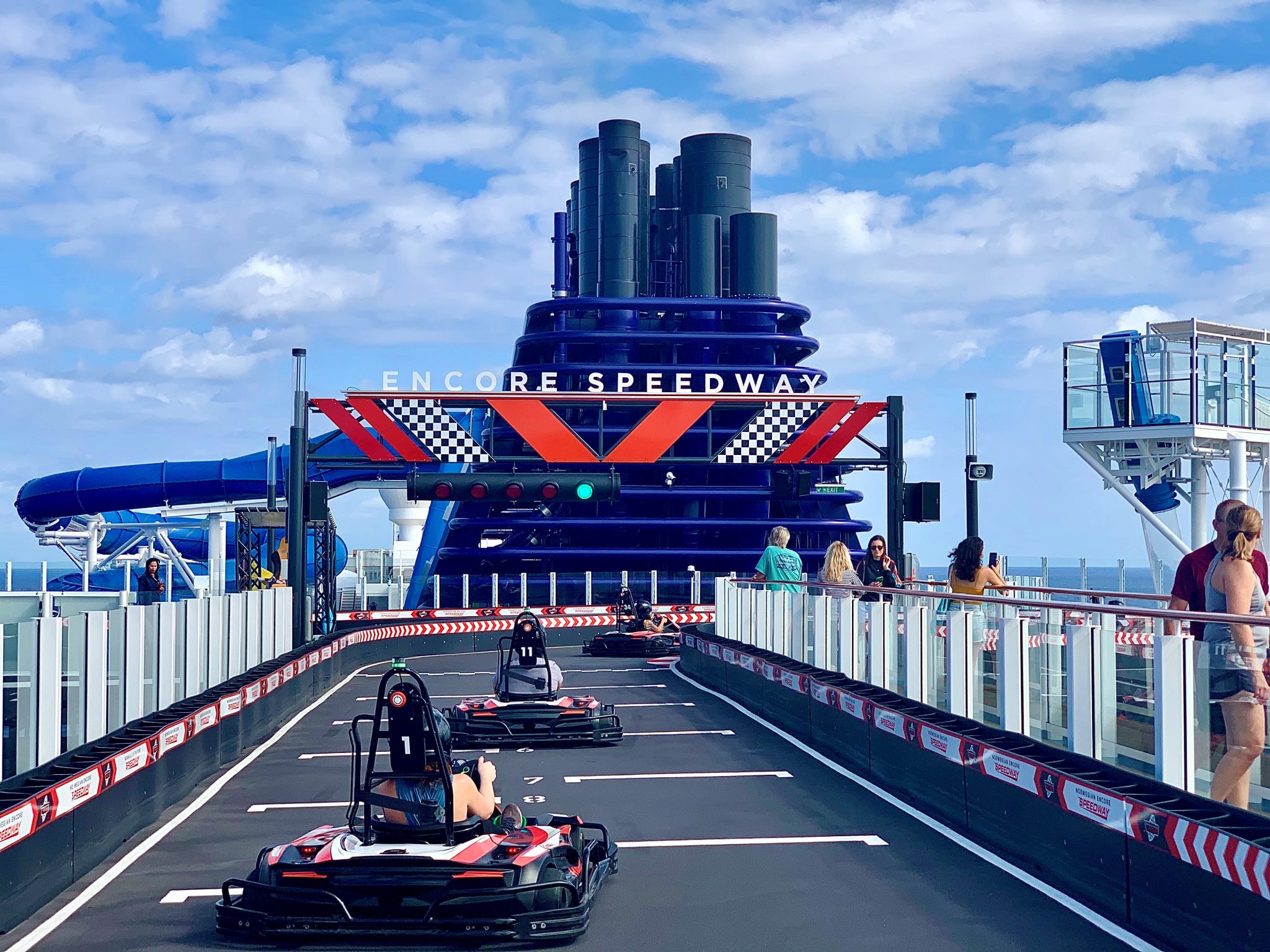 On Norwegian Joy and Norwegian Encore, there is the Galaxy Pavilion too. This digitally enhanced area is home to interactive attractions, ride simulators, and games that everyone in the family will enjoy.
Some of these ships also feature Spice H20, an adults only area with water features, a bar, and private space for those that are 18+. Similarly, some ships feature the relaxing Observation Lounge. This forward facing venue offers stunning views with wall to wall glass, making it the perfect place to watch the ship sail into port.
Related Post: Norwegian Encore Cruise Review
Not to mention, there are several hit shows in the main theater. These include Footloose (Norwegian Joy), the Tony Award-winning musical Kinky Boots (Norwegian Encore), Jersey Boys (Norwegian Bliss), and the crowd favorite Choir of Man (Norwegian Encore and Escape).
There's also the Cavern Club with a resident Beatles tribute band.
Breakaway Class
Norwegian Cruise Line's Breakaway Class ushered in a new era of cruising when its first ship, Norwegian Breakaway, debuted in 2013. The Breakaway Class includes only two ships, Norwegian Breakaway (2013) and Norwegian Getaway (2014).
Though, as mentioned previously, Norwegian Escape closely resembles these sister ships. These ships are 145K gross tons and carry around 4,000 passengers.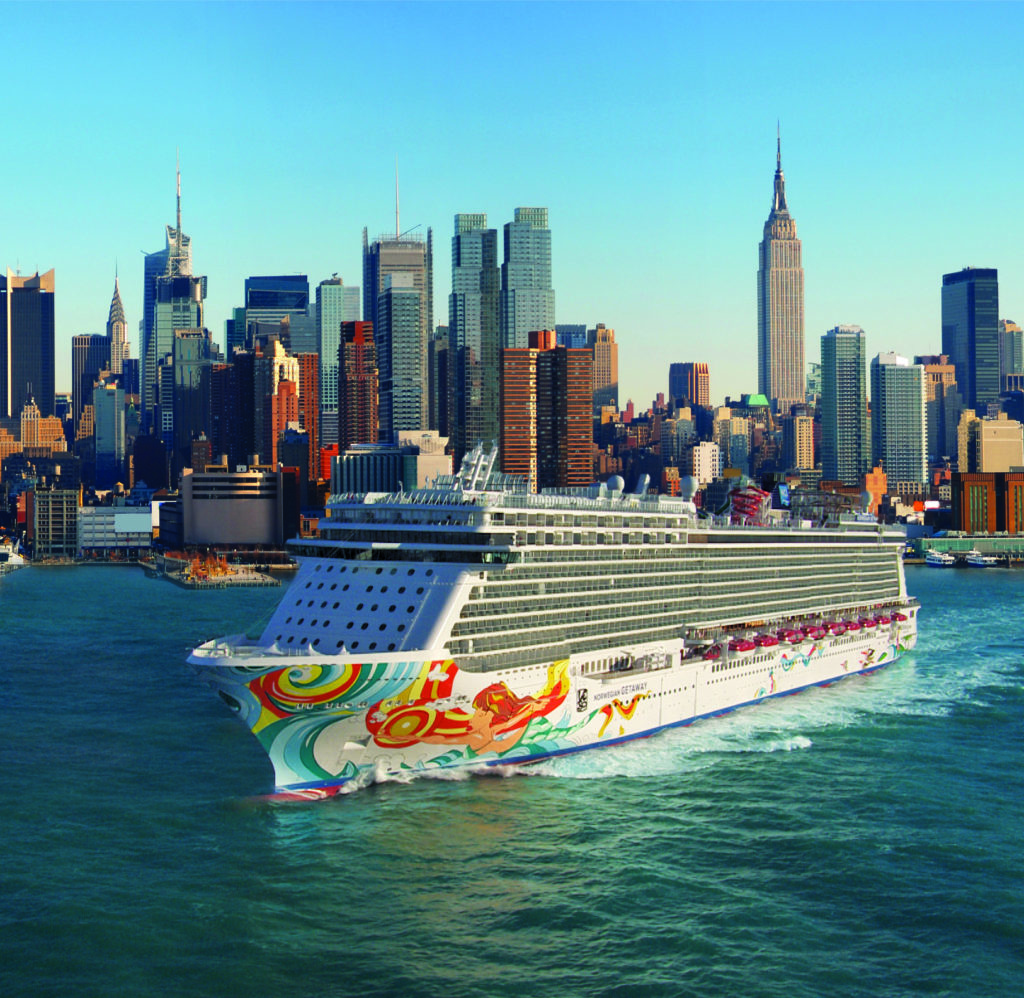 Norwegian Breakaway and Norwegian Getaway appeal to families as they actually have more outdoor activities that are included in the cruise fare. These complimentary amenities include a waterpark featuring drop slides and an aqua park for the little ones. Both ships also have a full-fledged ropes course complete with zip lines and a plank that extends off the side of the ship, as well as mini-golf courses.
In terms of entertainment, The Breakaway Class of ships also offers first rate production shows in the main theater. Among the shows are Burn the Floor and Six (Norwegian Breakaway).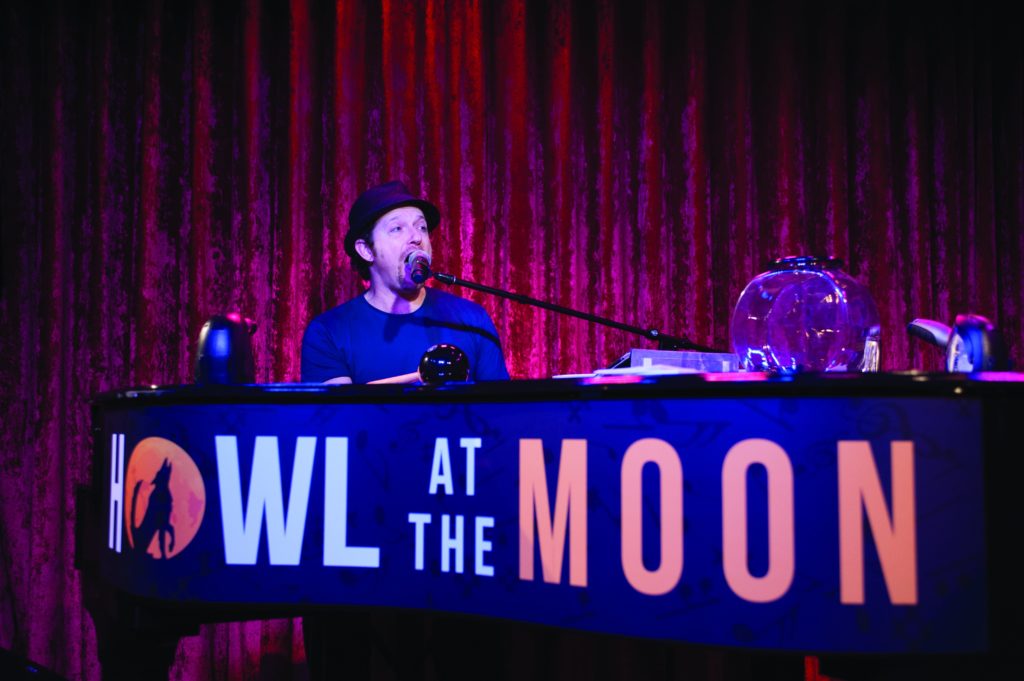 This class has some unique entertainment venues of its own too. Howl at the Moon is a lively dueling pianos bar that is always a great time, and there is also a Cirque Dreams dinner show.
Related Post: Best Cruise Lines for Families
Cruisers will find the Waterfront and many of the same restaurants and bars as the Breakaway Plus Class; however, there are some differences. The Breakaway Class is home to Shanghai's Noodle Bar, Moderno Churrascaria specialty restaurant, an Ice Bar, and Syd Norman's Pour House.
Norwegian Epic
In a Norwegian Cruise Line ship class of her own, Norwegian Epic debuted in 2010. Norwegian Epic is undoubtedly one of a kind. With a unique design that blends elements of some of NCL's smaller ships as well as forward-looking features that would become part of the more recent Breakaway Class, NCL Epic was an experimental ship.
With so many new dining and entertainment options, the ship truly ushered in the brand's Freestyle approach.
While some concepts were hits, others were misses. Thus, there were no further ships in this class ever built. Instead, Norwegian Cruise Line evolved its next generation ships into the Breakaway Class.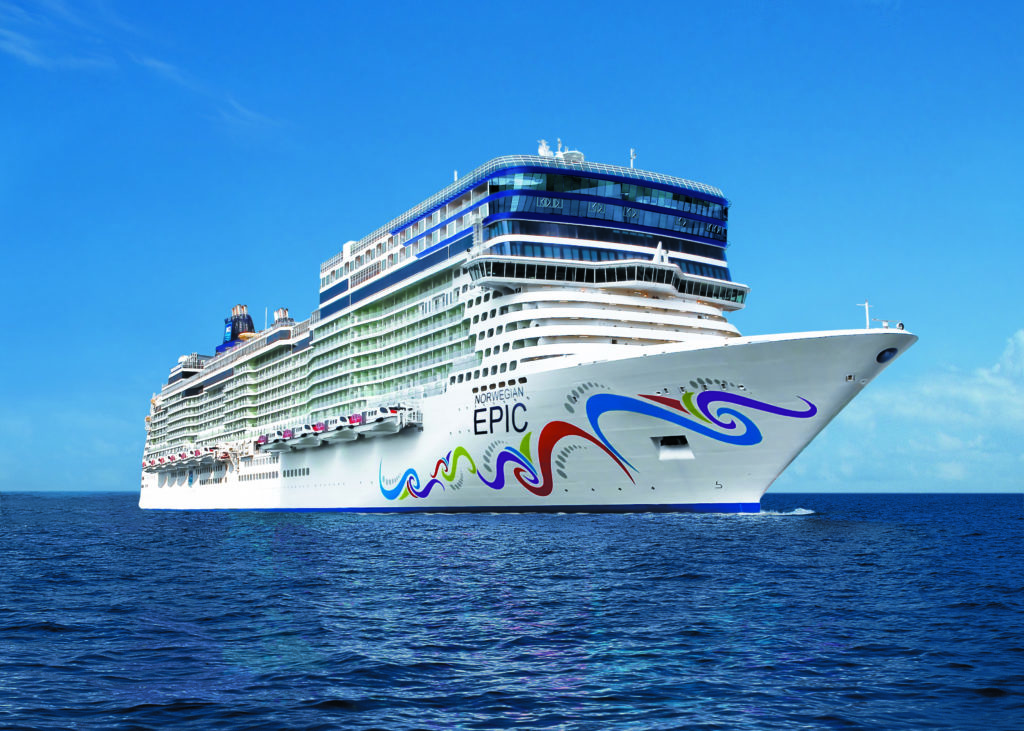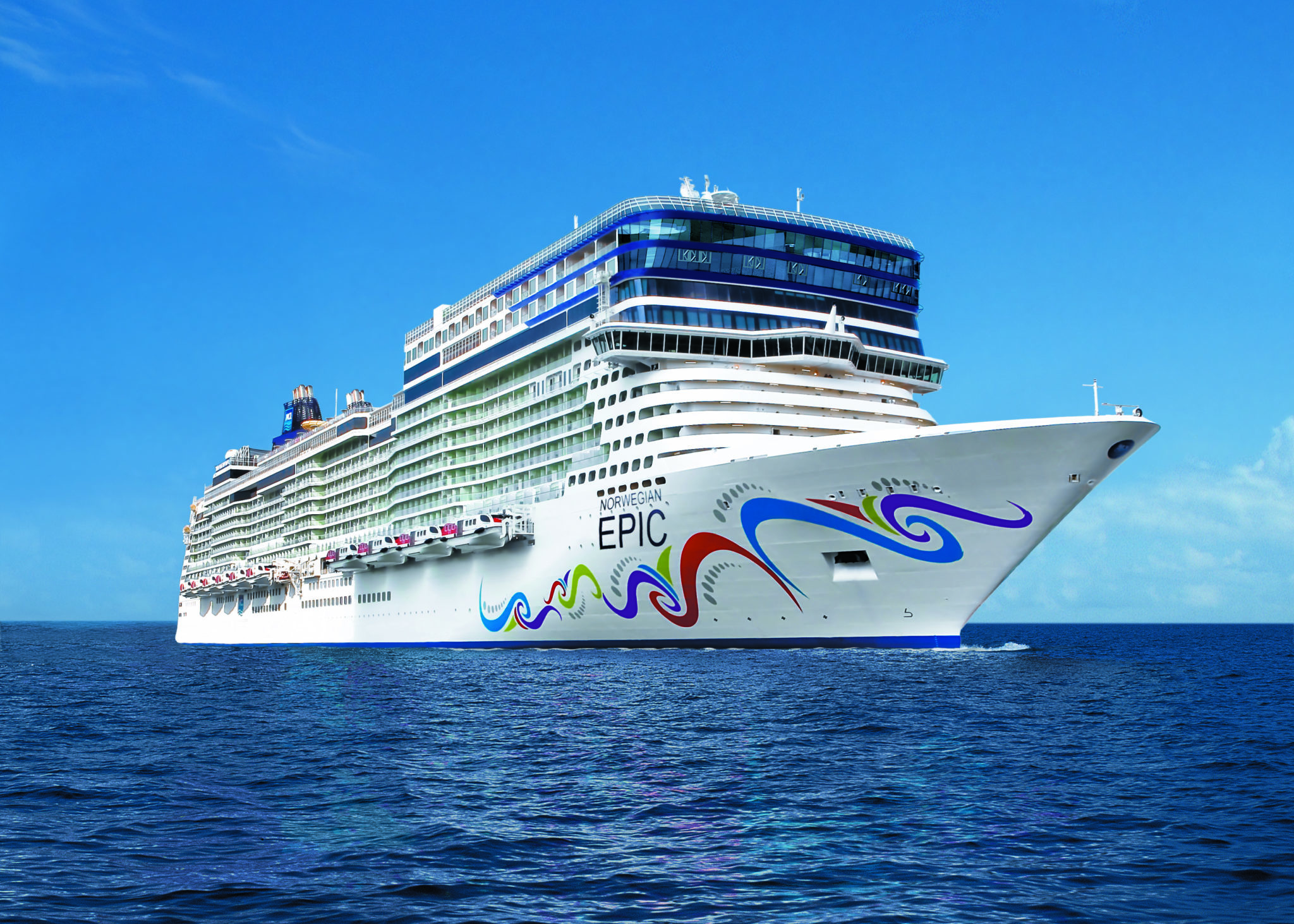 Norwegian Epic is a 155K gross ton ship able to carry 4,100 passengers, weighing in at larger than the Breakaway Class.
Norwegian Epic includes the line's first Spice H20, the Haven, and several signature entertainment options including Howl at the Moon, Headliners Comedy Club, and an exclusive Beatles cover band.
The ship also features a Cirque Dreams dinner show and the Broadway hit Priscilla Queen of the Desert. Not to mention, there is bowling, an Ice Bar, and the first bowl slide at sea.
From the complimentary O'Sheehan's Pub and Shanghai Chinese Restaurant to the plethora of specialty dining, you can sample cuisine from around the world on Norwegian Epic.
Among the specialty dining options are the line's signature steakhouse Cagney's, the Italian restaurant La Cucina, the Brazilian Churrascaria Moderno, the French inspired Le Bistro, the hibachi experience at Teppanyaki, and the Wasabi sushi bar.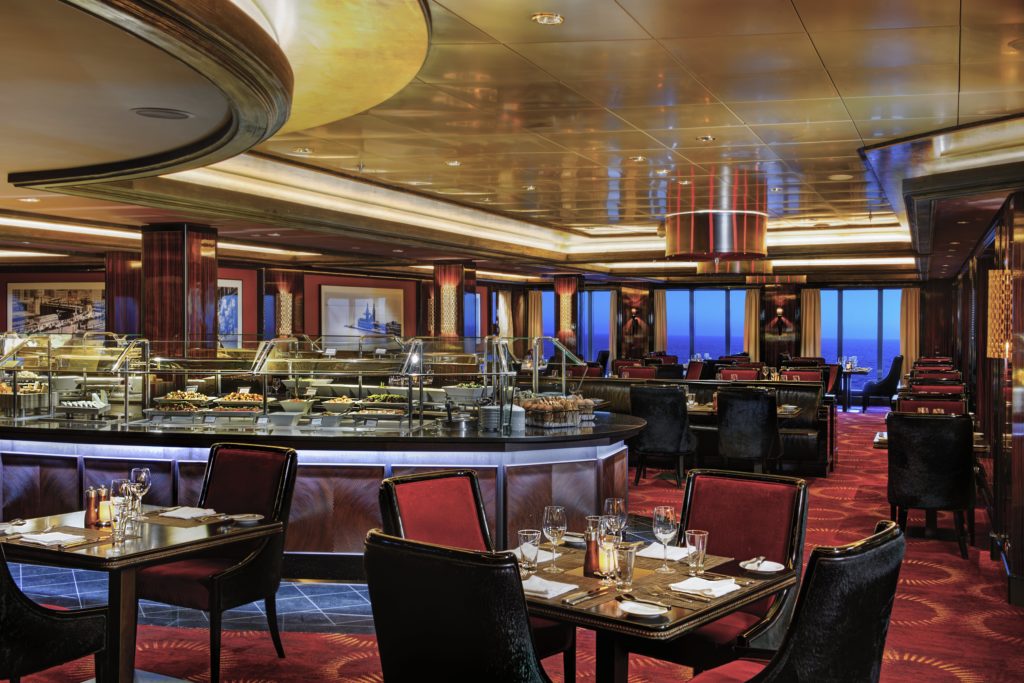 If you plan on dining at a few of these restaurants, you might want to consider purchasing a specialty dining package.
One of the biggest design elements that was unpopular among cruisers on Norwegian Epic is the stateroom design. Thus, no subsequent ships feature this unique layout.
Jewel Class
NCL's Jewel Class debuted in 2006. At 93K gross tons, these ships carry around 2,400 passengers. Ships in this Norwegian Cruise Line ship class include Norwegian Jewel (2005), Norwegian Jade (2006), Norwegian Pearl (2006), and Norwegian Gem (2007).
The Jewel Class is quite similar to the previous Dawn Class, just larger in size.
In terms of entertainment, you will still find nightly entertainment in the main theater. Yet, cruisers shouldn't expect the Broadway hits found on newer mega-ships in the fleet. Still, there is plenty of fun to be had on the large pool deck and sports court by day, as well as the bars, lounges, and dance parties at night.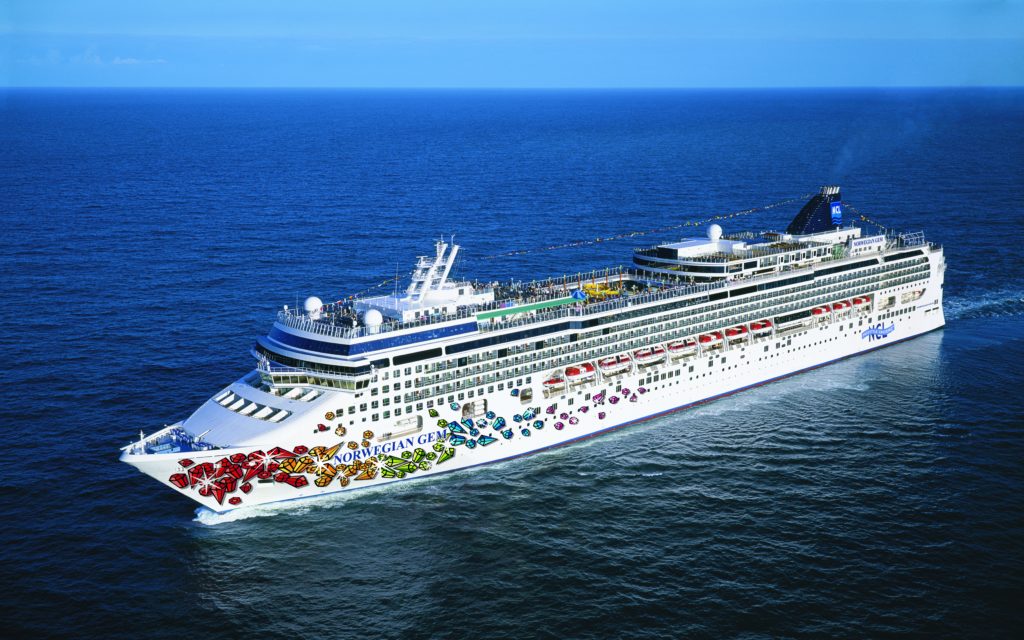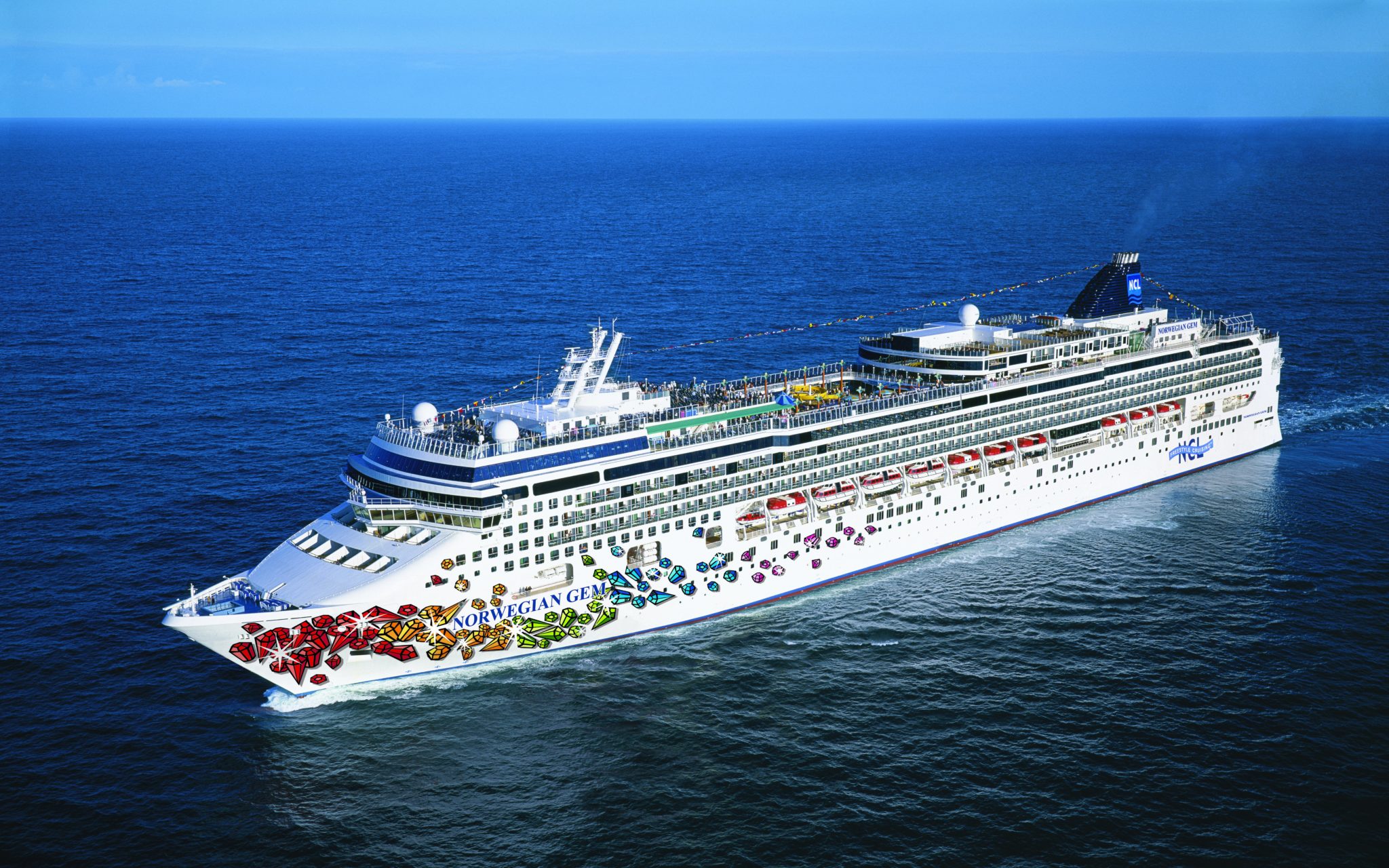 You will still find plenty of NCL's staple specialty dining venues too, like Cagney's Steakhouse, the French Le Bistro, the Italian La Cucina, and the hibachi style Teppanyaki.
Of course, there is also the complimentary main dining rooms, the popular O'Sheehan's Pub, and the Garden Cafe buffet. The Jewel Class also offers a complimentary Asian restaurant.
Related Post: Guide to Norwegian Cruise Line Drink Packages
If you don't need all the bells and whistles of the larger mega-ships, the Jewel Class might be perfect for you. These ships still offer a classic NCL experience but with less crowds and less up-charges. They also visit various parts of the world and more unique ports of call.
Dawn Class
The Dawn Class is yet another of the Norwegian Cruise Line ship classes. This class contains the pair of ships, Norwegian Star (2001) and Norwegian Dawn (2002).
As mentioned above, the Dawn Class is similar in size and design to the Jewel Class. These ships carry around 2,300 passengers and weigh in at 92K gross tons. Norwegian Dawn was last refurbished in 2016 and Norwegian Star in 2018.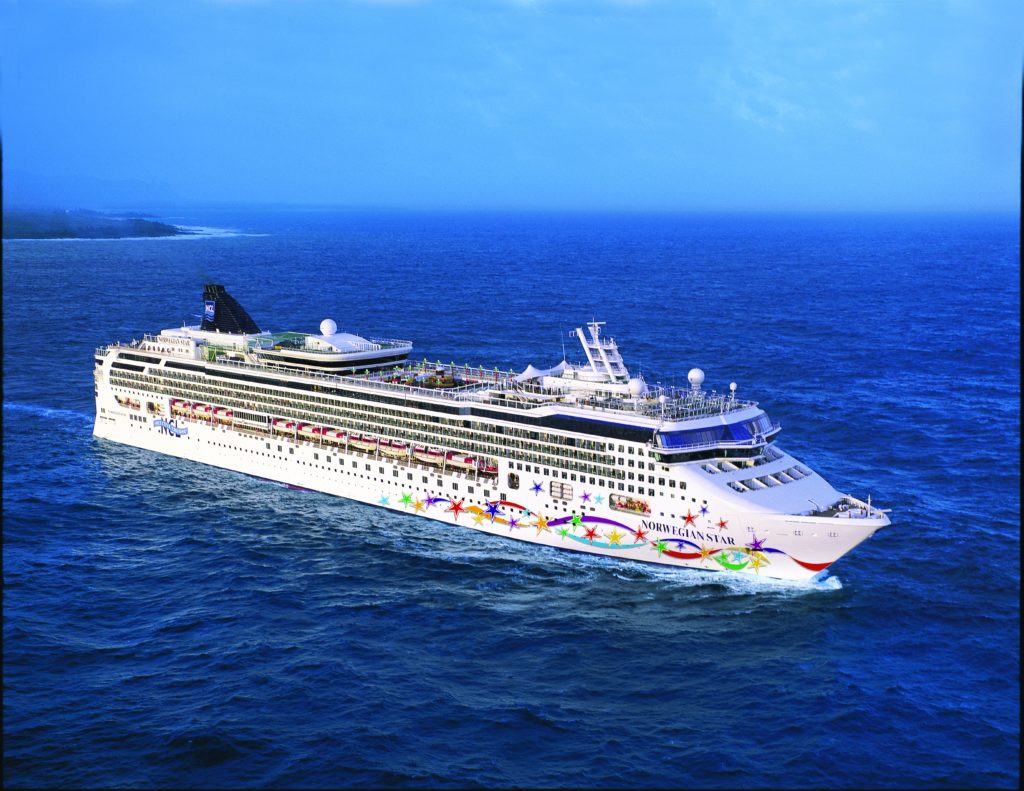 Given their smaller size, these ships can visit less frequented ports of call, all while offering typical cruise amenities and NCL signature features. They even offer the Garden Villa, with some of the largest suites at sea.
These ships have plenty of typical offerings including a casino, a main theater with nightly entertainment, and the Bliss Ultra Lounge.
Additionally, there is a good-sized pool deck with whirlpools, a golf driving range, a sports court, and even Splash Academy for the little ones. The newly renovated Norwegian Star even debuted a new Spice H2O adults area.
Related Post: Beginner's Guide to Cruise Planning
For dining, the Dawn Class has the typical main dining rooms, as well as NCL signature specialty restaurants Le Bistro, La Cucina, Teppanyaki, and Cagney's Steakhouse. The ships also offer a complimentary Asian restaurant, O'Sheehan's Pub, and a traditional cruise buffet.
Norwegian Dawn returned from her drydock with The Cellars Wine Bar and Los Lobos Cantina sprucing up the already enjoyable restaurant and bar line-up.
Exclusive Savings: Get Bonus Perks When Booking Norwegian Cruise Line Cruises
Sun Class
Among the smallest of the Norwegian Cruise Line ship classes is the Sun Class. At 77-78K gross tons, Norwegian Sky (1999) and Norwegian Sun (2001) carry 1,900-2,000 passengers. Both ships were refurbished just a few years ago and often sail short weekend cruises to the brand's private island in the Bahamas, Great Stirrup Cay.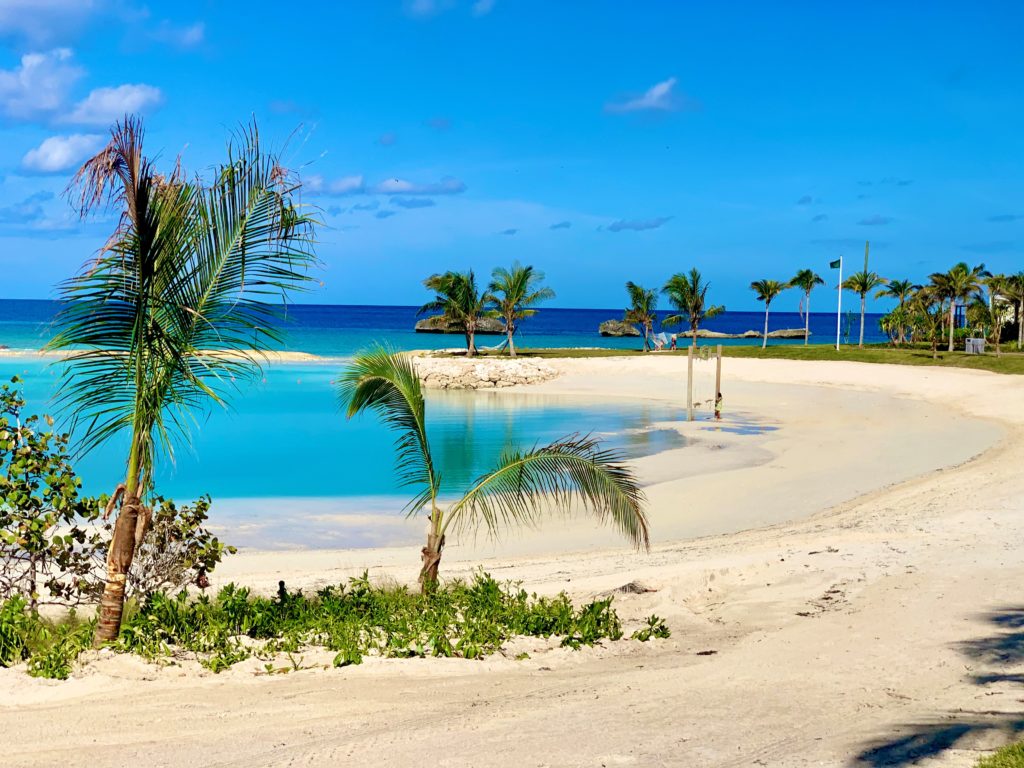 The ships' renovations included updates to the staterooms, dining venues, and bars and lounges. Among the new additions to Norwegian Sky were the Pinnacle Lounge and Sushi Bar, the Bliss Ultra Lounge, the Local Bar and Grill, and a Starbucks.
Norwegian Sun received the Bliss Ultra Lounge, Los Lobos Cantina, and more.
The specialty restaurant offerings do differ slightly by ship. Norwegian Sky is home to Le Bistro, La Cucina, and Cagney's Steakhouse. While Norwegian Sun has Teppanyaki, Moderno, and Los Lobos Cantina in addition.
Related Post: Top Foods to Try on Norwegian Cruise Line
Both ships offer plenty of typical cruise ship amenities including pools, hot tubs, a gym, a spa, a sports court, and golf driving nets. They also feature your typical main theater for nightly entertainment and the Spinnaker Lounge.
Norwegian Spirit
Norwegian Spirit launched in 1998 but recently underwent an extensive refurbishment in early 2020. This 76K gross ton ship received a $100 million revitalization as part of the Norwegian Edge program. The ship received the most extensive bow to stern makeover in the company's history.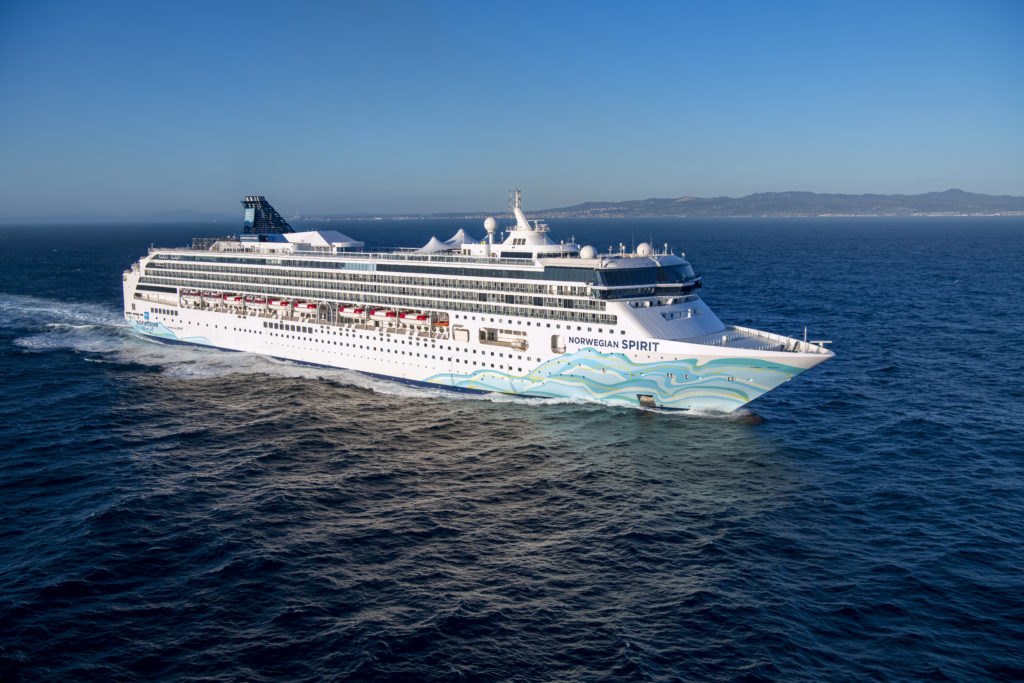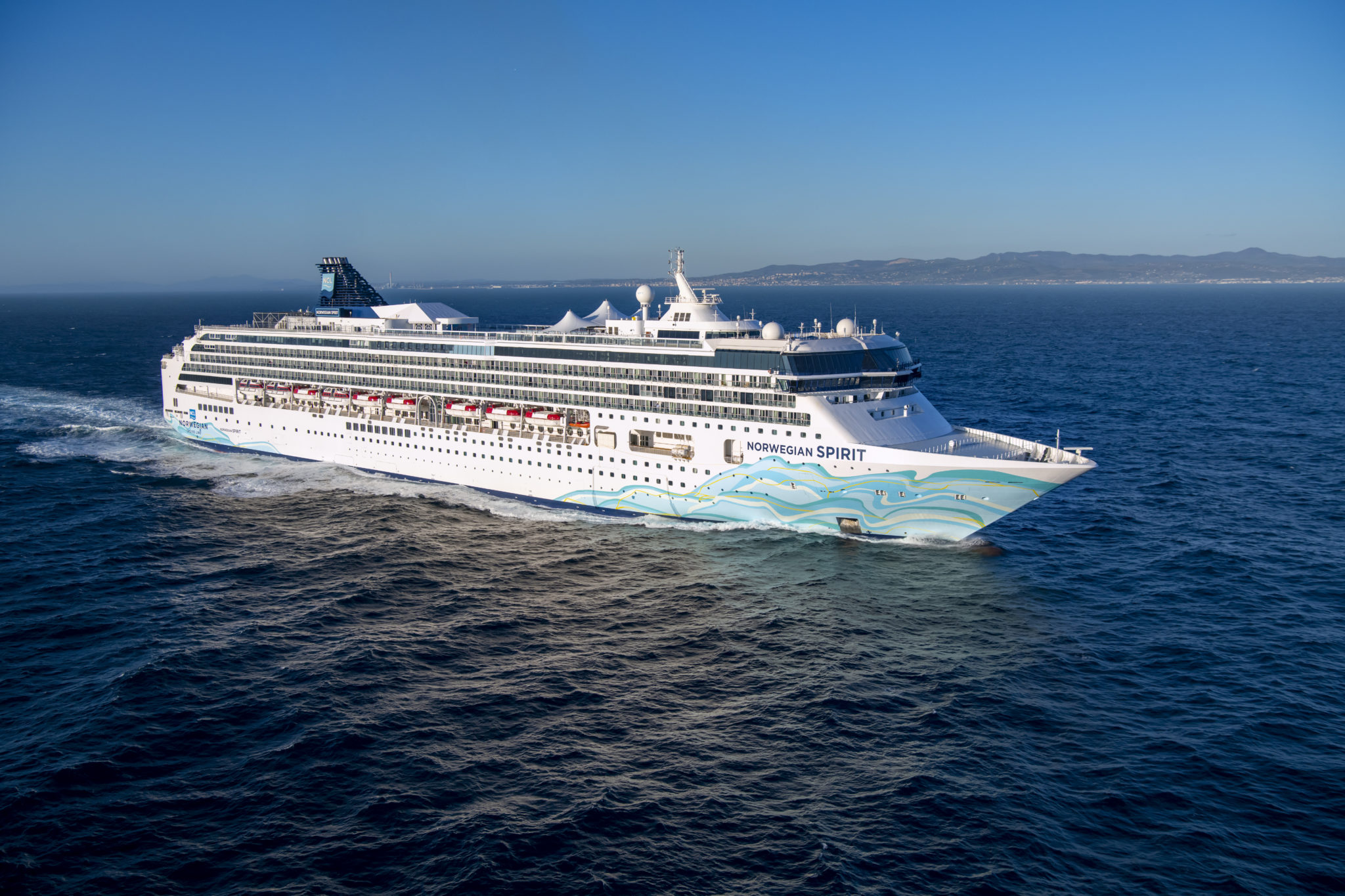 Norwegian Spirit emerged from a 43-day dry dock with renovations to all dining venues, staterooms, and public areas, as well as new hull art.
Some of Norwegian Spirit's enhancements include a larger Mandara Spa, complete with a new thermal suite and relaxation area. The ship also features the second Onda by Scarpetta restaurant. This restaurant which debuted on Norwegian Encore gets two thumbs up from us!
New complimentary dining venues on Norwegian Spirit include an extra main dining room and the 24-hour Local Bar and Grill. In addition, the ship offers the buffet-style Garden Café, the Great Outdoors Bar, and Waves Pool Bar.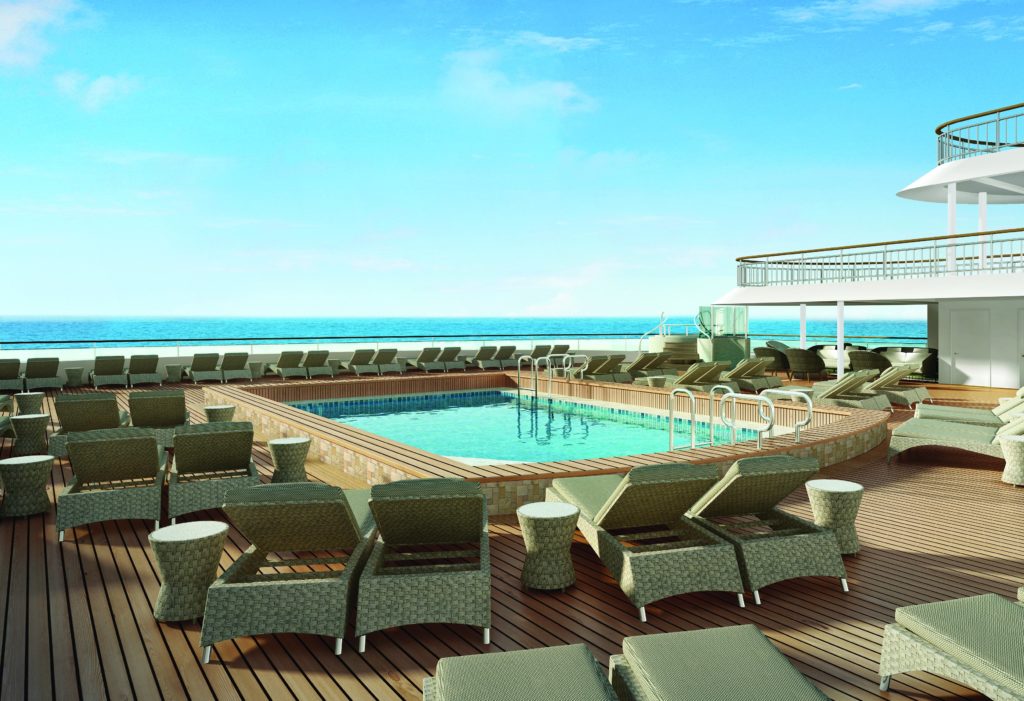 Making their debut on Norwegian Spirit are also the popular Bliss Ultra Lounge and the adults-only retreat Spice H2O.
Norwegian Spirit will continue to offer NCL's signature Freestyle approach to dining; it will also offer familiar favorites when it comes to specialty dining, like Cagney's Steakhouse and Le Bistro. Additionally, guests can enjoy nightly entertainment in the Stardust Theater or drinks in one of the many bars and lounges after a long day ashore exploring the ports of call.
Related Post: Best Cruise Ships for 2021
This 2,000 passenger vessel was set to homeport in Athens offering 7-day cruises to the Greek Isles this year. Of course, this plan was derailed by COVID. Though, the ship will sail the Mediterranean and the Greek Isles once cruising resumes.
Pride of America
Norwegian Cruise Line's Pride of America is the only U.S. flagged cruise ship in the world. Built in 2005, Pride of America exclusively sails year-round in Hawaii. This 80K gross ton ship carries approximately 2,200 passengers.
Pride of America was supposed to undergo a dry-dock in May 2020, but it is unclear at this time whether the cruise line will continue with these plans given the financial impacts from the pandemic.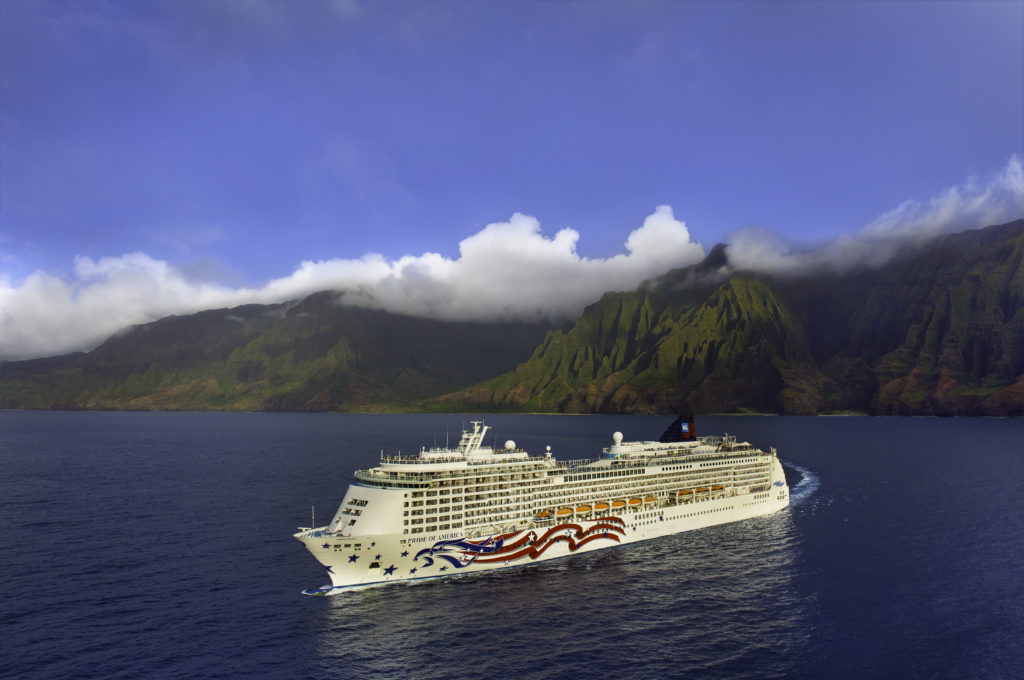 This Americana-themed ship sails a 7-night round-trip itinerary from Honolulu offering a comprehensive Polynesian experience. The ship visits four Hawaiian Islands and five ports of call in seven days.
Featuring some familiar favorites like Cagney's Steakhouse, La Cucina, and Teppanyaki, in addition to some unique Hawaiian themed venues, Pride of America serves as a great backdrop to your long days ashore.
Related Post: Top Cruise Destinations
Still, Pride of America does offer other cruise amenities like a main theater spotlighting Polynesian culture, a pool deck, a spa, a fitness center, and Splash Academy for the kids. There is also a cabaret lounge and nightclub and plenty of American-themed bars; however, you will not find a casino on this ship as it never leaves U.S. waters.
Comments
Which of the Norwegian Cruise Line Ship Classes is your favorite? On how many of these vessels have you sailed? Drop us an anchor below to share your favorite NCL ships.