During an Alaskan cruise, many cruise ships call in Canada at the picturesque city of Victoria, British Columbia. While you may not technically be in Alaska, you will still encounter amazing landscapes, rich culture and history, and plenty of wildlife to keep the excitement afloat. If you are looking for excursions while docked in this capital city, then be sure to check out our list of the top things to do in Victoria, British Columbia on a cruise.
Top Things to Do in Victoria, BC on an Alaskan Cruise (2021)
Take a Scenic City Tour
One of the best ways to see everything Victoria has to offer in a short amount of time is with a city tour. On the popular hop on hop off buses, you can customize your tour hopping on and off at your leisure. Among the notable 22 stops on the tour are China Town, Inner Harbor, Fisherman's Wharf, Craigdarroch Castle, St. Andrews Cathedral, and more. If you'd prefer to take a stroll instead, many of these sights are also accessible by foot.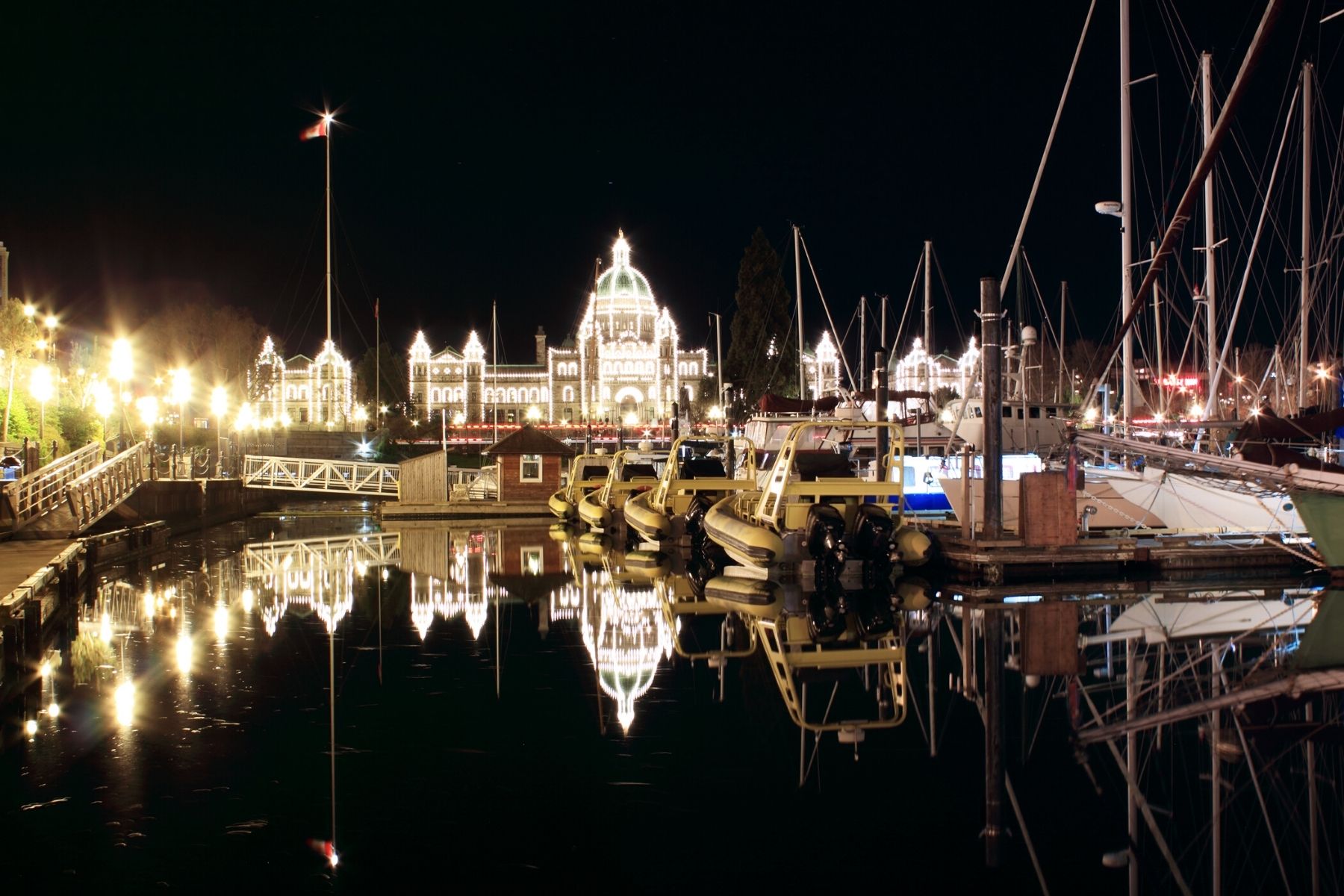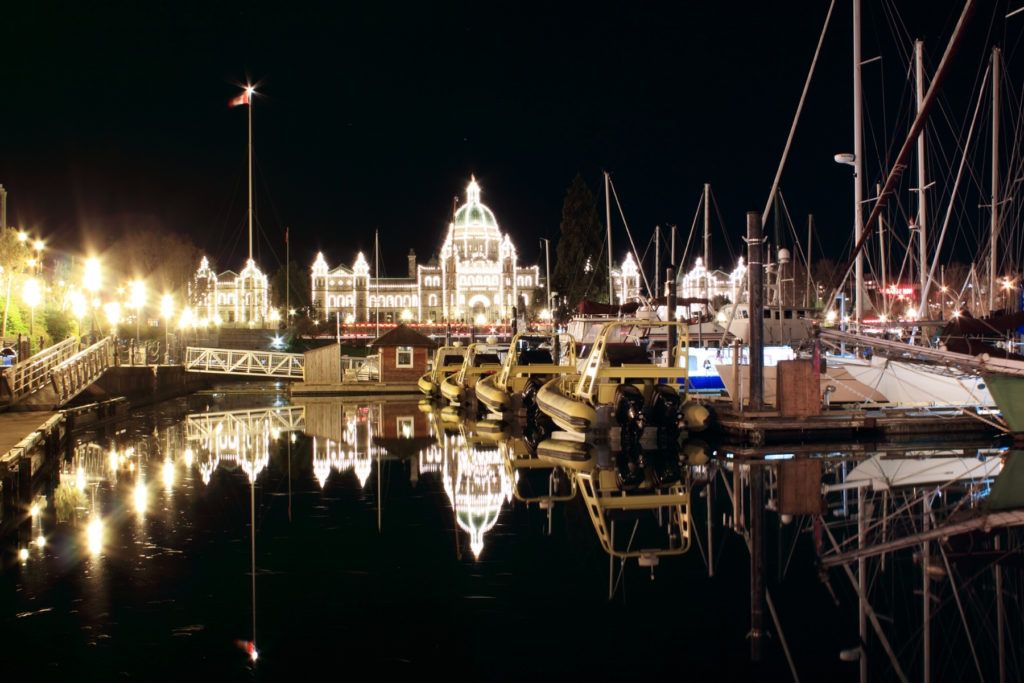 Many of Victoria's major attractions are located on the picturesque Inner Harbor. The British Columbia Parliament Buildings are among the most beautiful in the world, especially when lit up at night. The Royal British Columbia Museum is also located nearby if you want to explore the culture and natural history of the area. The Fairmont Empress Hotel and Thunderbird Park are also worth a visit. Thunderbird Park is a tourists' favorite with its impressive display of totem poles and native houses.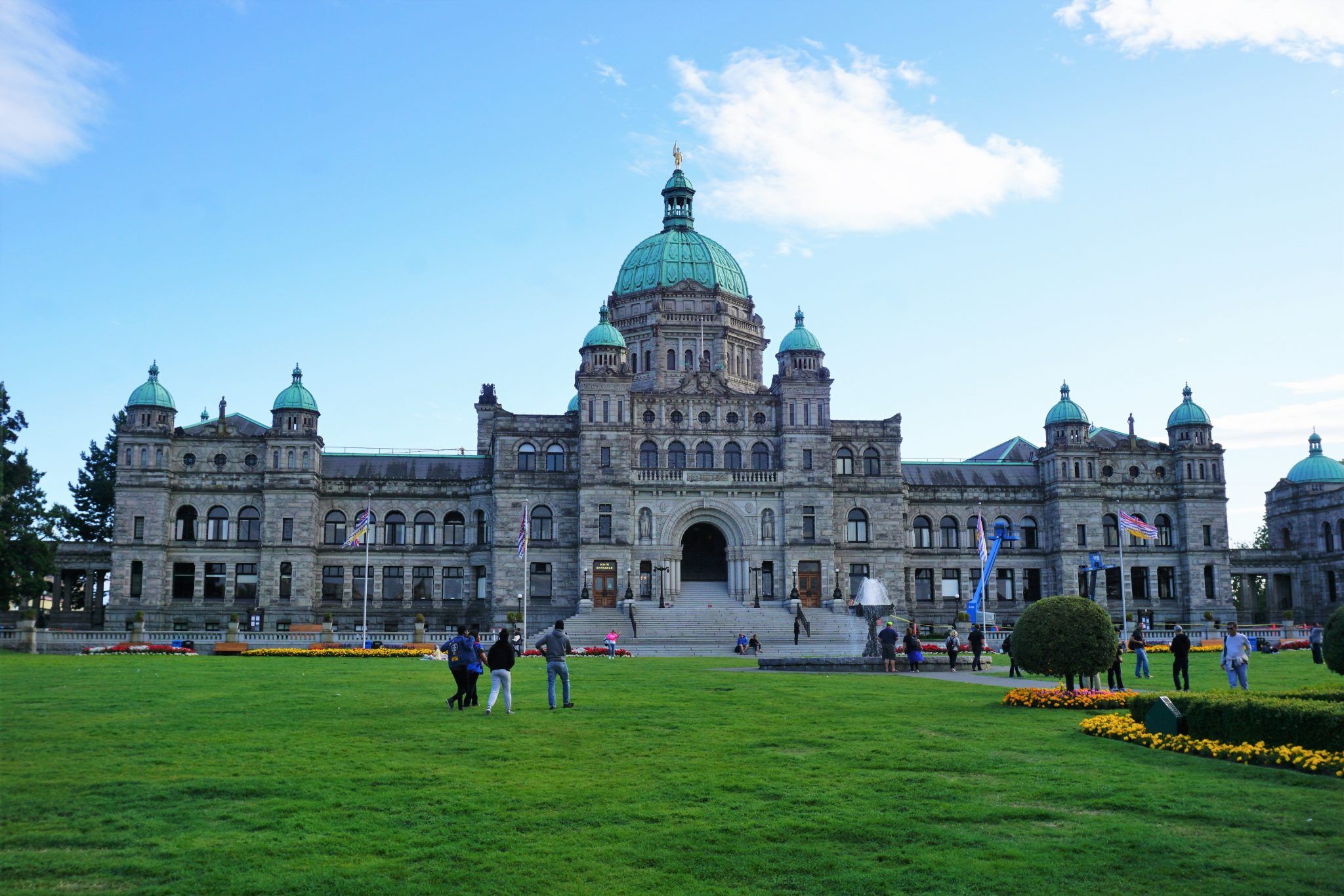 China Town, located just minutes from the Inner Harbor, is the oldest China Town settlement in North America. Now, it is a great place to shop for exotic goods and dine on the best Chinese food in town. Be sure to check out Fan Tan Alley and the Gate of Harmonious Interest.
Fisherman's Wharf, also right around the corner from the Inner Harbor, offers plenty of dining, shopping, and eco-tour options. Be sure to grab a bite of fresh seafood or perhaps have some shipped home. There are plenty of picture worthy sites to enjoy as well including the colorful houseboats.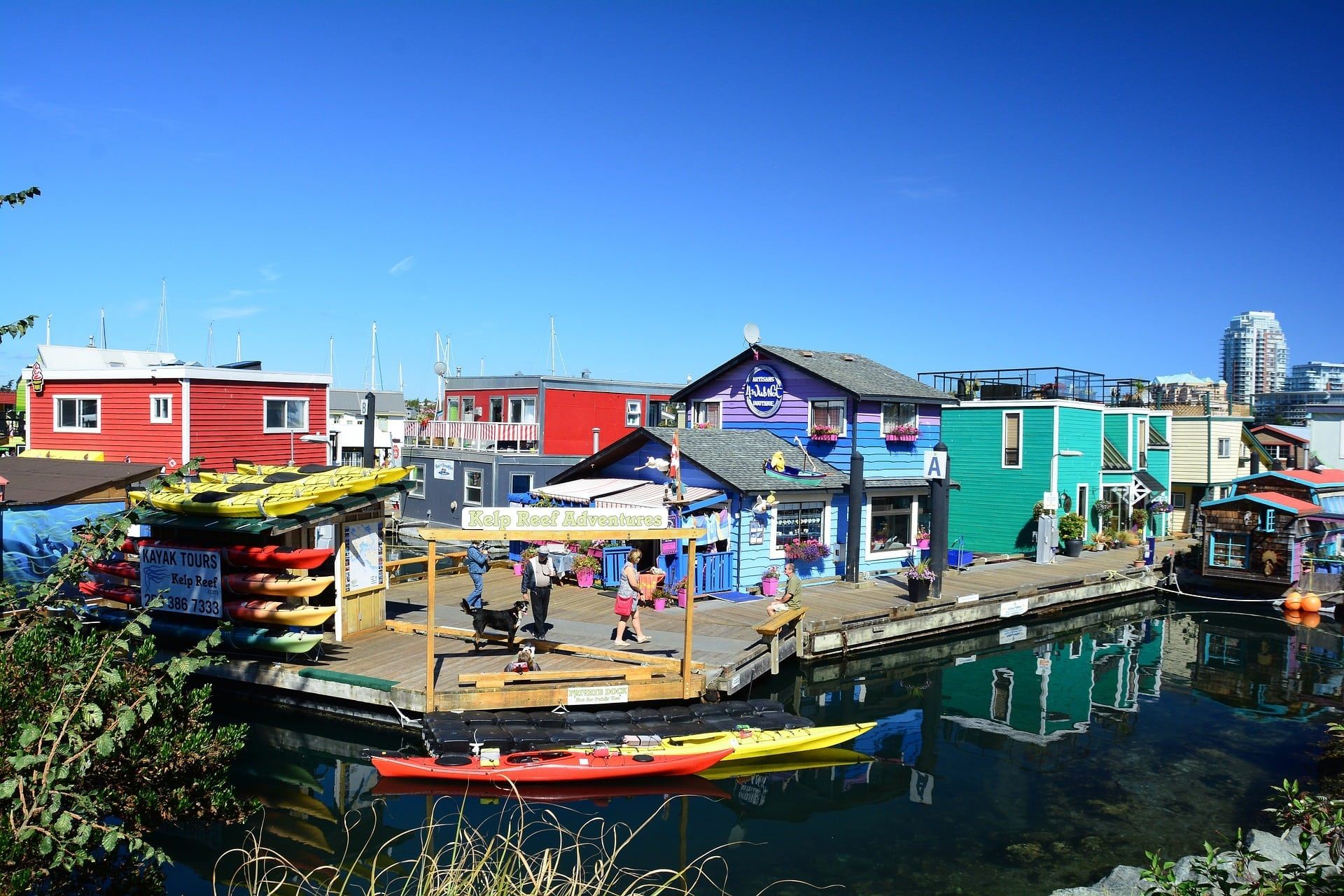 Related Post: Alaska Cruise Planning Guide
Go Whale Watching
While in Victoria, you might want to consider a whale watching tour. Victoria's location on the tip of Vancouver Island makes it the ideal place for a whale watch. You will see a variety of orcas, humpback whales, and other marine wildlife. Most whale watching excursions in the area are about three hours. Popular stops on these tours occur within the protected waters of Haro Strait and the Strait of Juan de Fuca.
There are a few different tour options available including a trip on a traditional whale watching vessel or the "Zodiac Adventure", a high-speed raft-like vessel for those thrill seekers. There are even sunset tours available for those who might be arriving by cruise ship later in the day.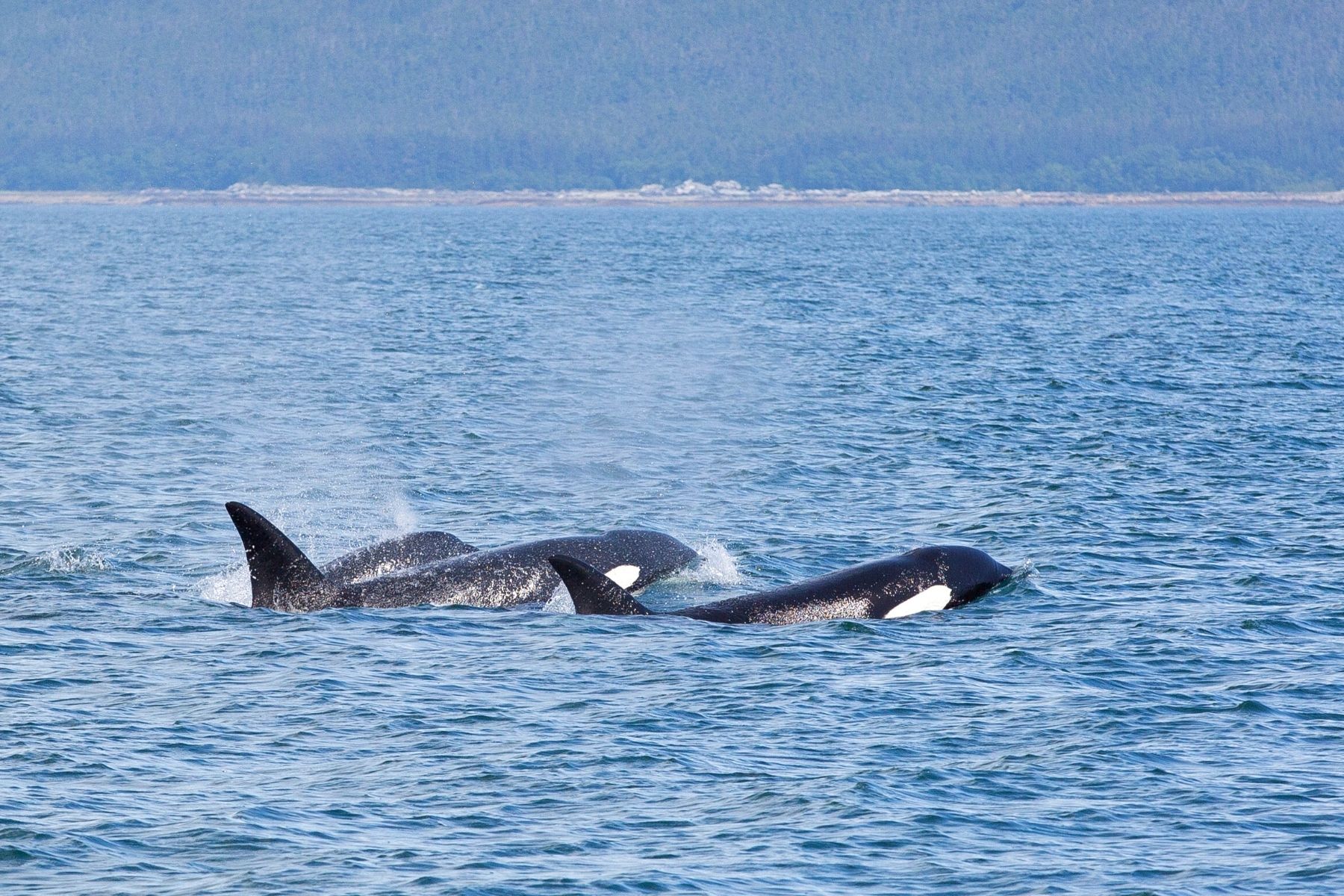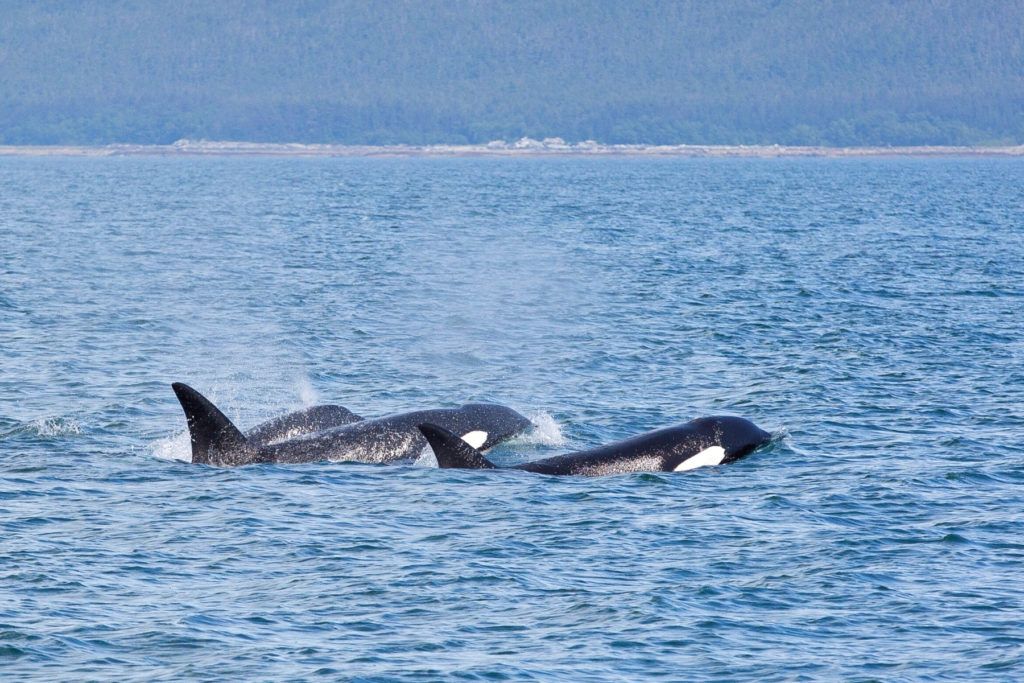 Regardless of which whale watching tour you choose, you will have guided narration and plenty of wildlife sightings. Be sure to dress in layers and pack some binoculars as well as your camera.
Related Post: Best Time of Year to Take an Alaskan Cruise
Have Afternoon Tea
While visiting the Inner Harbor, you will find one of Conde Nast's top 500 hotels of the world, The Fairmont Empress Hotel. Not only is the hotel another magnificent photo opportunity, but you can also partake in afternoon tea, a 100 year old tradition at the hotel.
This luxury hotel, built in 1908 in the Edwardian style, has been graced by many celebrities over the years. This now historic hotel was almost torn down back in 1965, but instead, it underwent a multi-million dollar renovation called "Operation Teacup".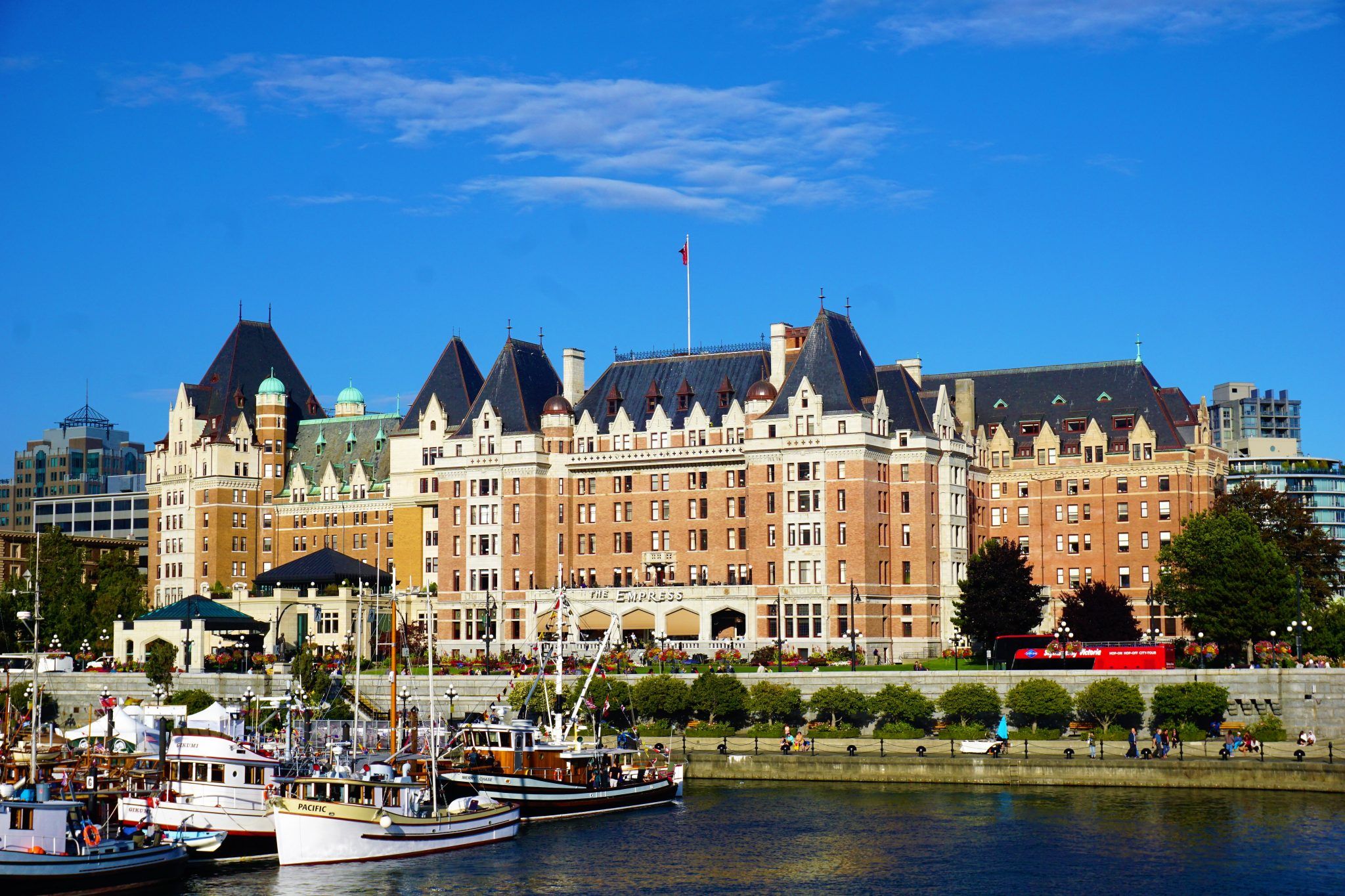 If the architectural beauty and history aren't enough to make you want to visit this hotel, then maybe the stories of ghost sightings or the afternoon tea tradition will. Sip on the original Empress Tea blend from dainty china while snacking on scones and other pastries and listening to live piano music.
Dress code is casually elegant, and reservations are strongly required. Of course, there are also other high tea experiences in Victoria that can be purchased from your cruise line's shore excursion department if you'd prefer a more formalized tour option.
Related Post: Top Alaska Cruises to Book Now
Visit the Craigdarroch Castle
The Craigdarroch Castle was once the grand estate of industrialist Robert Dunsmuir and his family. This 1890's mansion is a stunning example of Victorian Era architecture. This now National Historic Site of Canada has been meticulously restored and is open daily for visitors. With its historical significance and amazing views of Victoria, a visit to Craigdarroch Castle makes our list of the top things to do in Victoria, British Columbia on an Alaskan cruise.
Within this 39 room and 25,000 square foot residence, the wealth of the Dunsmuir family is certainly exemplified in the furnishings, architecture, and some of the finest residential stained glass. Take a self-guided tour to explore all the nooks and crannies and see the spectacular grand staircase. You can also climb the 87 steps to the tower for amazing vistas of the city.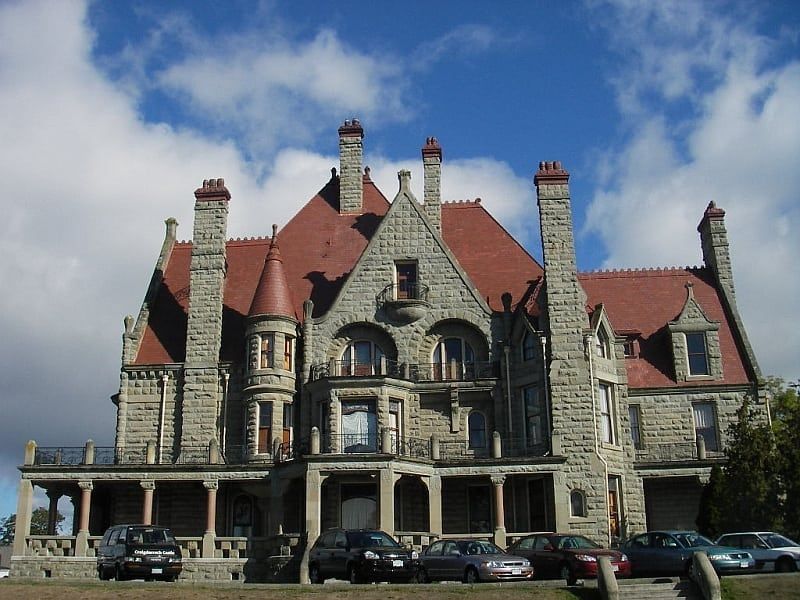 Audio narration is available for purchase. Of note, the building is not handicap accessible, and you will need to be able to climb stairs to tour all of the rooms of the house.
Related Post: Alaska Cruise Packing Guide
Explore the Butchart Gardens
Perhaps one of the most popular attractions in Victoria is the Butchart Gardens. What started as Jennie Butchart's attempt to beautify the limestone quarry left by her husband's concrete business is now recognized as one of the top ten public gardens in the world. With 55 acres of unique and equally mesmerizing gardens, be sure your camera is fully charged, as you are going to need it to capture the over 900 varieties of plants.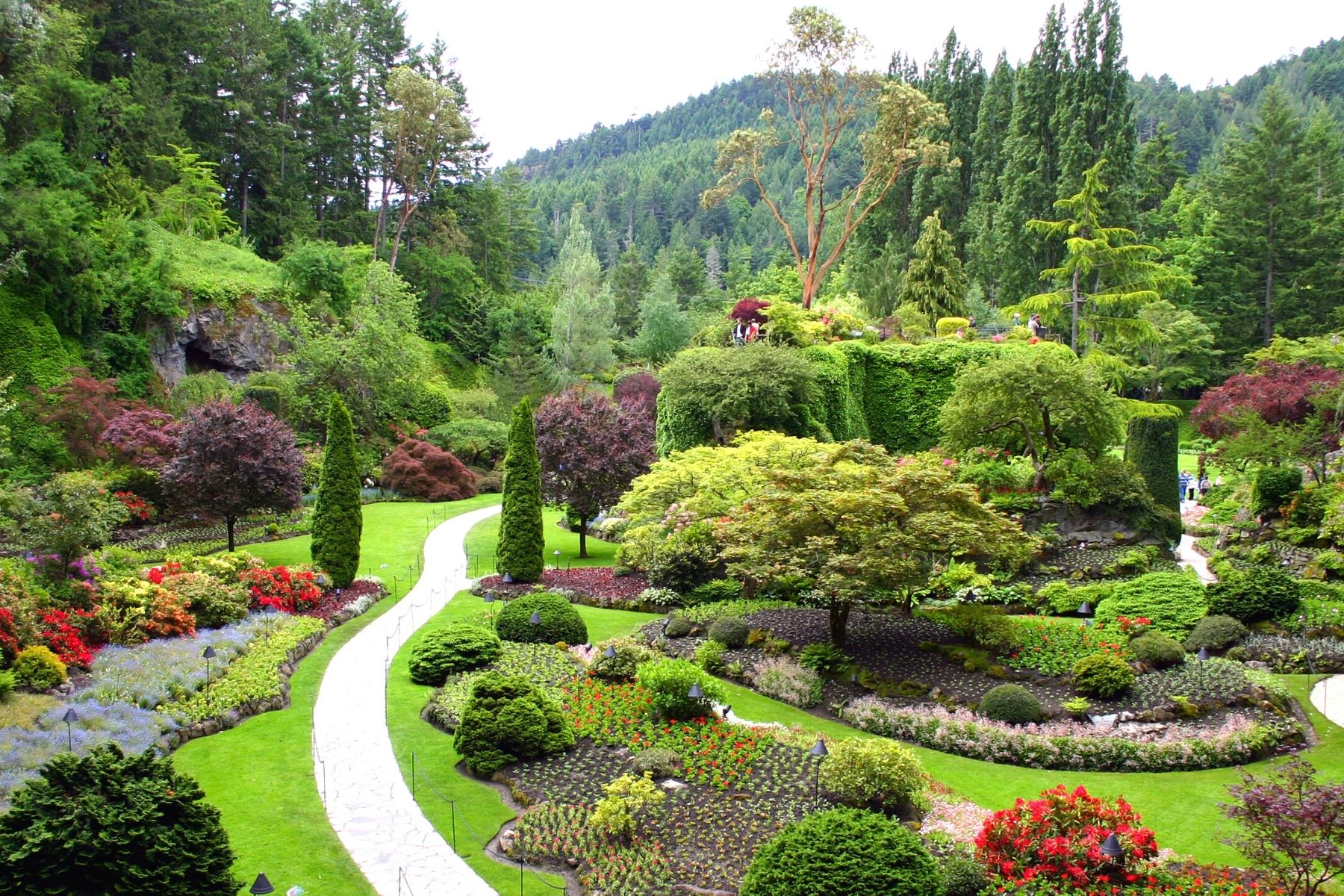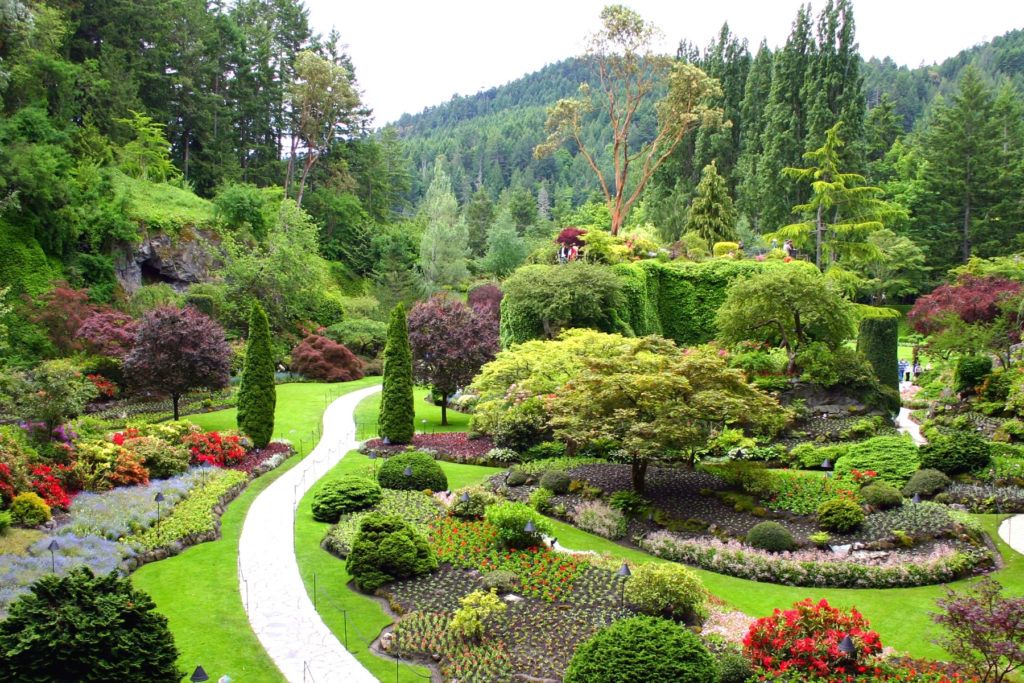 The original, and probably most photographed garden, is the Sunken Garden. You will be able to grab some amazing photos from the lookout point. In the early 1900's, the Butchart's expanded the gardens by adding the Japanese Garden, the Italian Garden, and the Rose Garden.
The Japanese Garden, complete with sharply manicured greenery and calming waterways, offers a tranquil vibe. The Italian Garden, originally the Butchart's tennis court, is defined by its unique arches and ponds. The Rose Garden, located near the Concert Lawn, is a circular path in the middle of the gardens teeming with many rose varietals.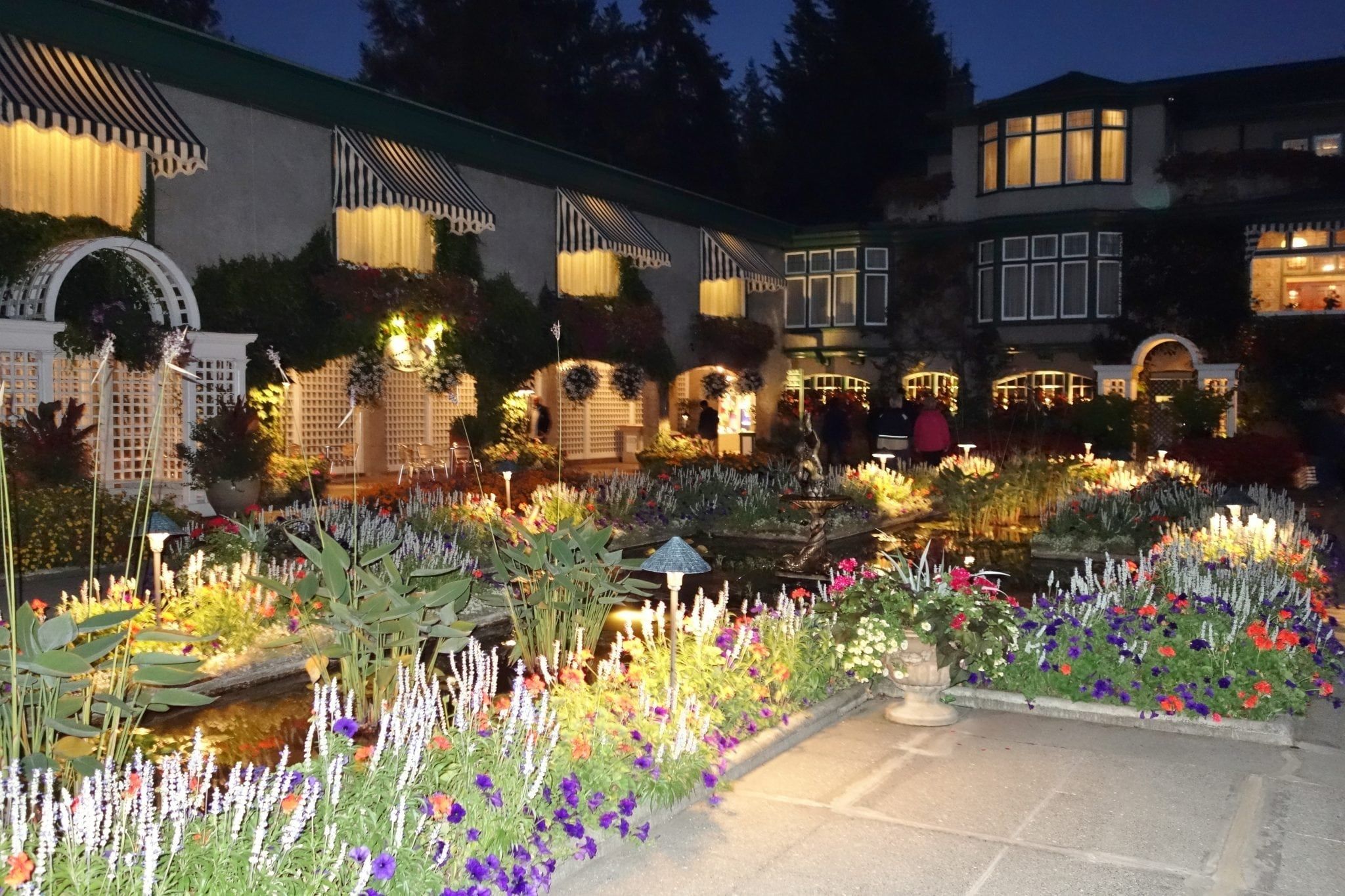 In addition to the flora itself, there are many amazing fountains, a carousel, summer concerts, and summer fireworks also on the grounds. Even though it says 90 minutes is the average time spent at the gardens, we would recommend more if you want to fully appreciate all that this attraction has to offer.
Of note, our cruise ship did not arrive until 6 pm during our September visit, so we felt like we were in a race against the setting sun. We would recommend a day time visit to the Butchart Gardens if your time in port allows.
Comments
Do you agree with our list of the Top Things to Do in Victoria, British Columbia on a cruise? What are your favorite activities when visiting this Canadian port of call? Drop us an anchor below to share your Alaskan cruise experiences.