For one set fare, a cruise vacation enables travelers to see multiple destinations while enjoying most of the onboard amenities. Although, what is included in each cruise line's standard price can fluctuate. Viking Ocean Cruises offers one of the most all-inclusive cruise vacations on the market. To help cruisers planning a trip with Viking Ocean, we have put together this list of what's included on a Viking Ocean Cruises' vacation. See why a cruise with this luxury line might be the best value for your travel dollars.
Everything Included on Viking Ocean Cruises
Accommodations
Your cruise fare covers the cost of your stateroom for the duration of the trip. Included with your accommodations, you will have a friendly room attendant who will make up your room twice a day. All staterooms come complete with a veranda, a Viking Explorer bed with luxury linens, a large flat-screen LCD TV, and luxury toiletries including shampoo, conditioner, and lotion. An in-room safe, mini bar, and hair dryer are also available in each cabin.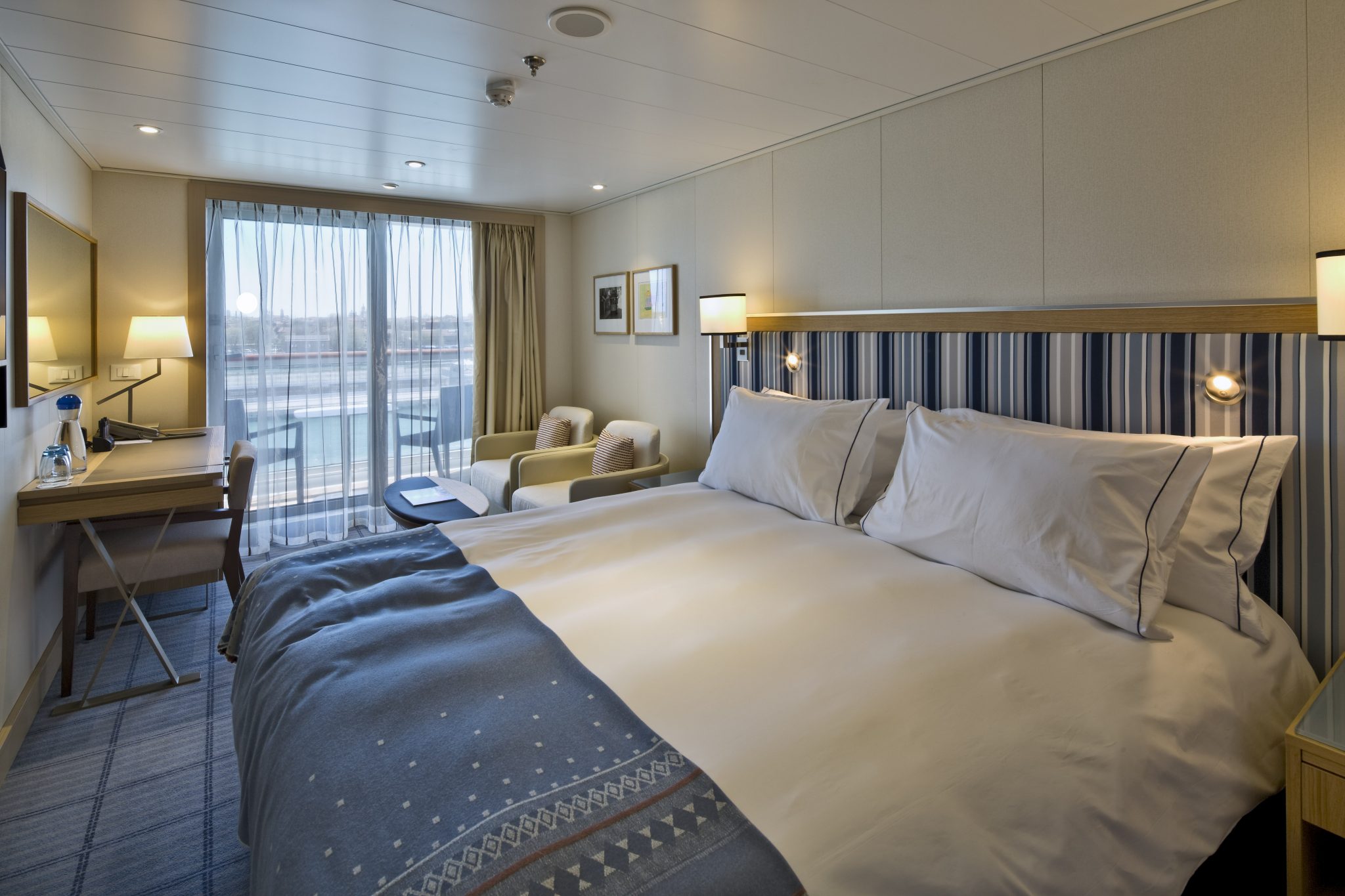 Food and Dining
Viking Ocean Cruises provides a variety of complimentary dining options onboard their ocean cruise ships. The Restaurant offers your traditional main dining room experience with a menu that changes daily. The World Cafe is Viking Ocean's version of a cruise ship buffet with traditional offerings as well as upscale options like sushi, while the Aquavit Terrace offers al fresco dining. Other unique complimentary food venues include the Wintergarden which offers afternoon tea and snacks and Mamsen's, a casual gourmet deli with Norwegian-inspired light fare and amazing waffles for breakfast.
Specialty Dining
On Viking Ocean Cruises, there is no up-charge for specialty dining. These alternative restaurants provide further options beyond the main dining room for an upscale sit down meal at no extra charge. The very popular Manfredi's Italian restaurant serves up Tuscan-inspired dishes in a warm and inviting atmosphere. The Chef's Table features a 5-course tasting menu with influence from various regions of the world. This menu changes every few days. Reservations are accepted and recommended for both of these specialty restaurants.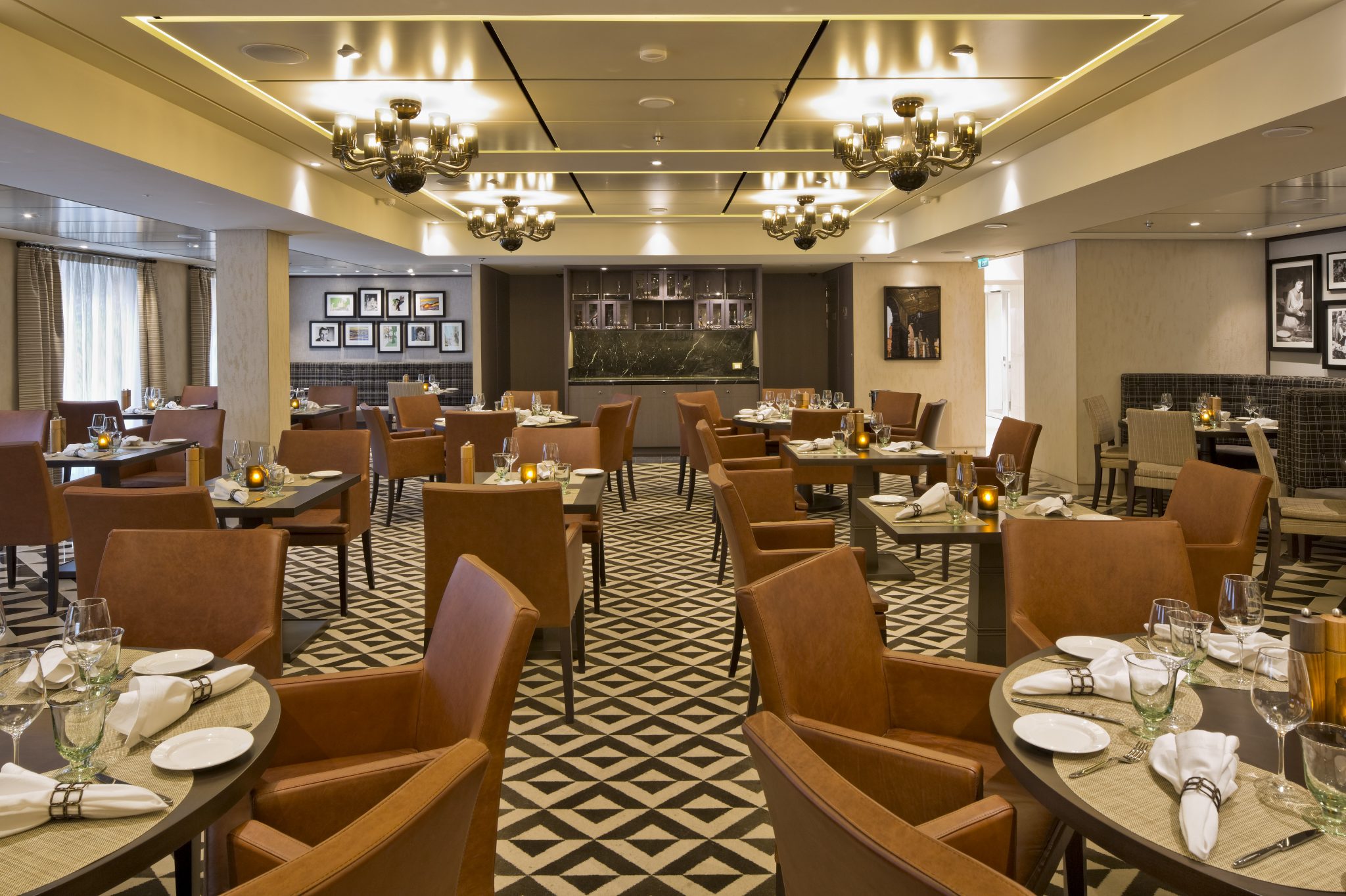 Related Post: Viking Cruises Restaurant Guide
Drinks
Viking Ocean Cruises offers more inclusive drink options than most contemporary cruise lines. Onboard these cruise ships, you can enjoy 24-hour complimentary specialty coffees, teas, and bottled water. Other drink inclusions are beer, wine, and soft drinks at lunch and dinner. However, if you prefer cocktails or premium spirits, you will need to purchase a beverage package, or pay a la carte.
Onboard Activities
Viking Ocean Cruises values its focus on destinations rather than onboard amenities. Still, even though Viking Ocean Cruises doesn't have all the bells and whistles of modern cruise ships like waterslides or racetracks, there are still plenty of activities to occupy your time. From the heated main pool and the infinity pool, to a gym and exercise classes, enrichment lectures, trivia, port talks, and even a planetarium, there is something for everyone to enjoy during a sea day on Viking Ocean Cruises.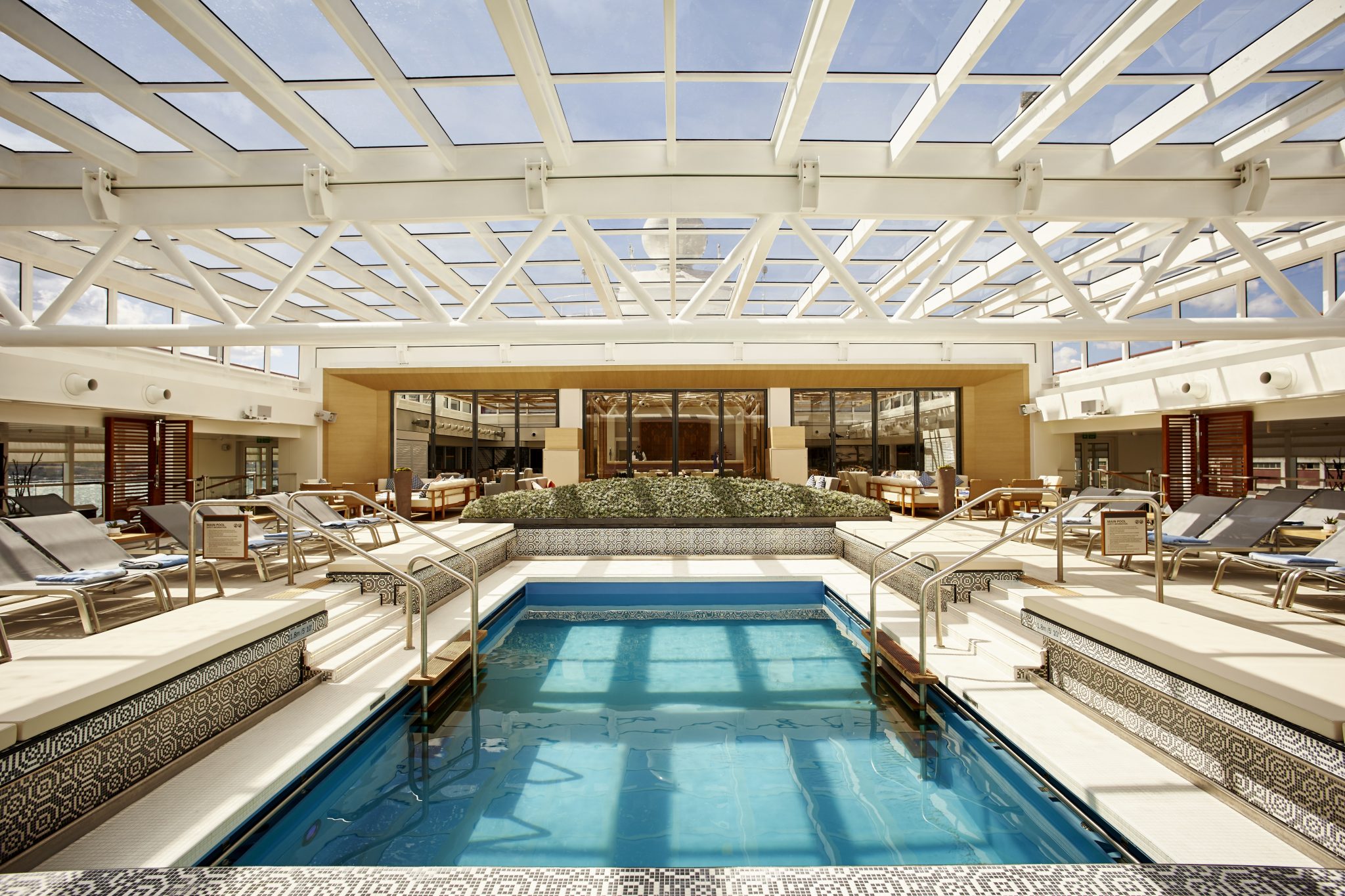 Nightly Entertainment
Again, Viking Ocean Cruises will not offer your high-tech stage productions or Broadway shows, but there is still nightly entertainment to be enjoyed on its ships. There is live music, dancing, main theater shows from the Viking singers and dancers, movies on the pool deck, traditional "headliner" acts, local musical and cultural performances, and late night entertainment in Torshavn. All of these performances are included on Viking Ocean Cruises.
Related Post: Top Things to Do on Viking Ocean Cruises
Shore Excursions
One of the distinct differences between other ocean cruise lines and Viking is the inclusion of one complimentary shore excursion in every port of call. Yes, you read that correctly! Viking Ocean Cruises offers a tour in each port for free. These tours are usually walking tours or bus tours to explore the history and culture of the port of call. While these excursions are included, you still need to make reservations to secure your spot. If you want to explore beyond this complimentary tour, Viking offers other shore excursion options that are available to purchase.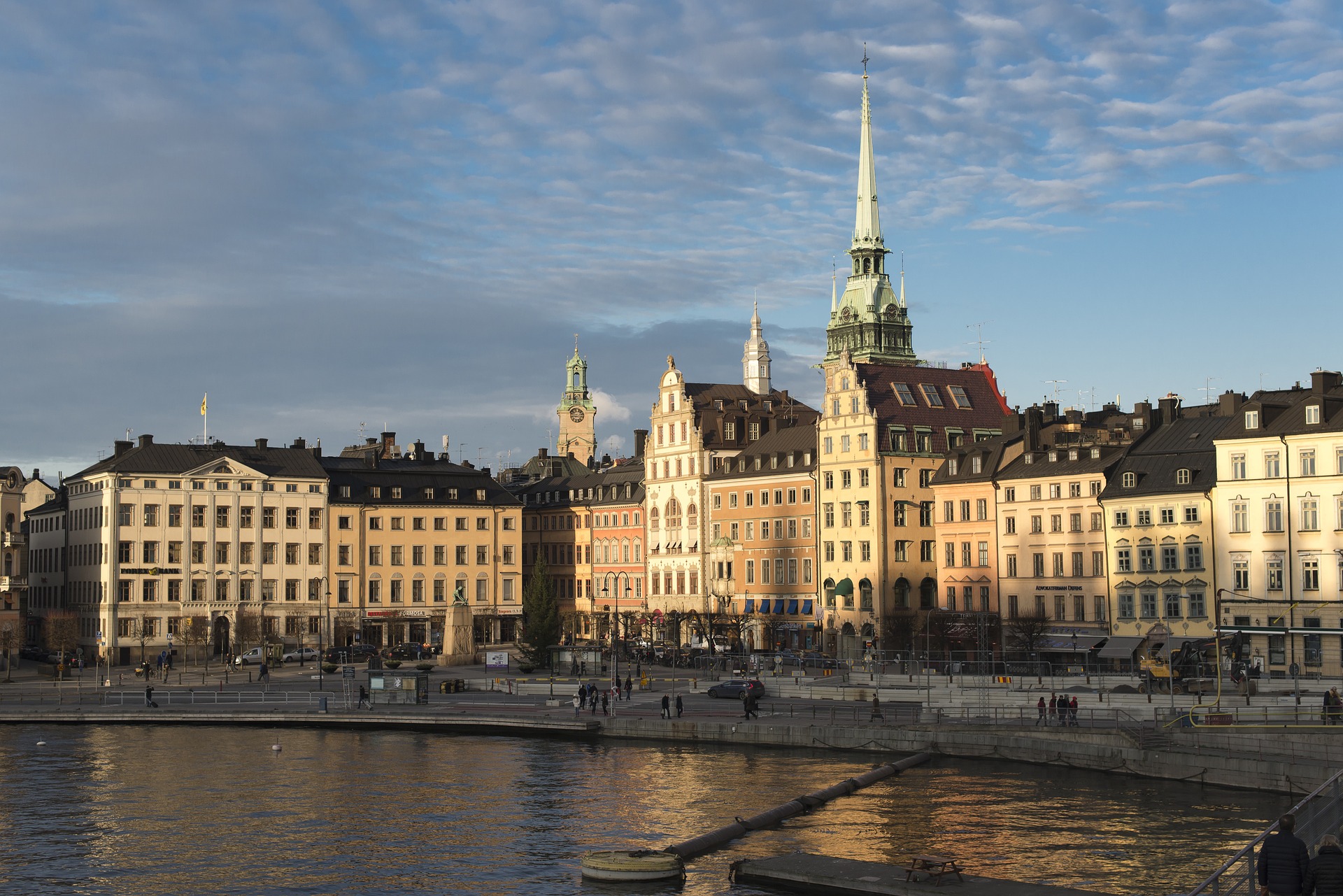 WiFi
Basic WiFi is part of your cruise fare on all Viking Ocean cruise ships. The internet can be accessed from your personal devices in your cabin as well as all public areas. This WiFi is usually sufficient for checking emails and social media, but may not be fast enough for streaming purposes. Keep in mind that internet connectivity and speed will vary depending on location. Also, be sure to keep your device in airplane mode so you do not incur cellular charges while at sea.
Thermal Suite
While many cruise lines charge for access to the exclusive thermal suite, it is included on Viking Ocean Cruises. All cruisers will have complimentary access to this Nordic-inspired area that promotes holistic wellness. Amenities include a therapy pool, hot tub, heated loungers, a sauna and cold plunge, and a snow grotto. This is the perfect spot to relax on a sea day or after returning from a long day of explorations ashore.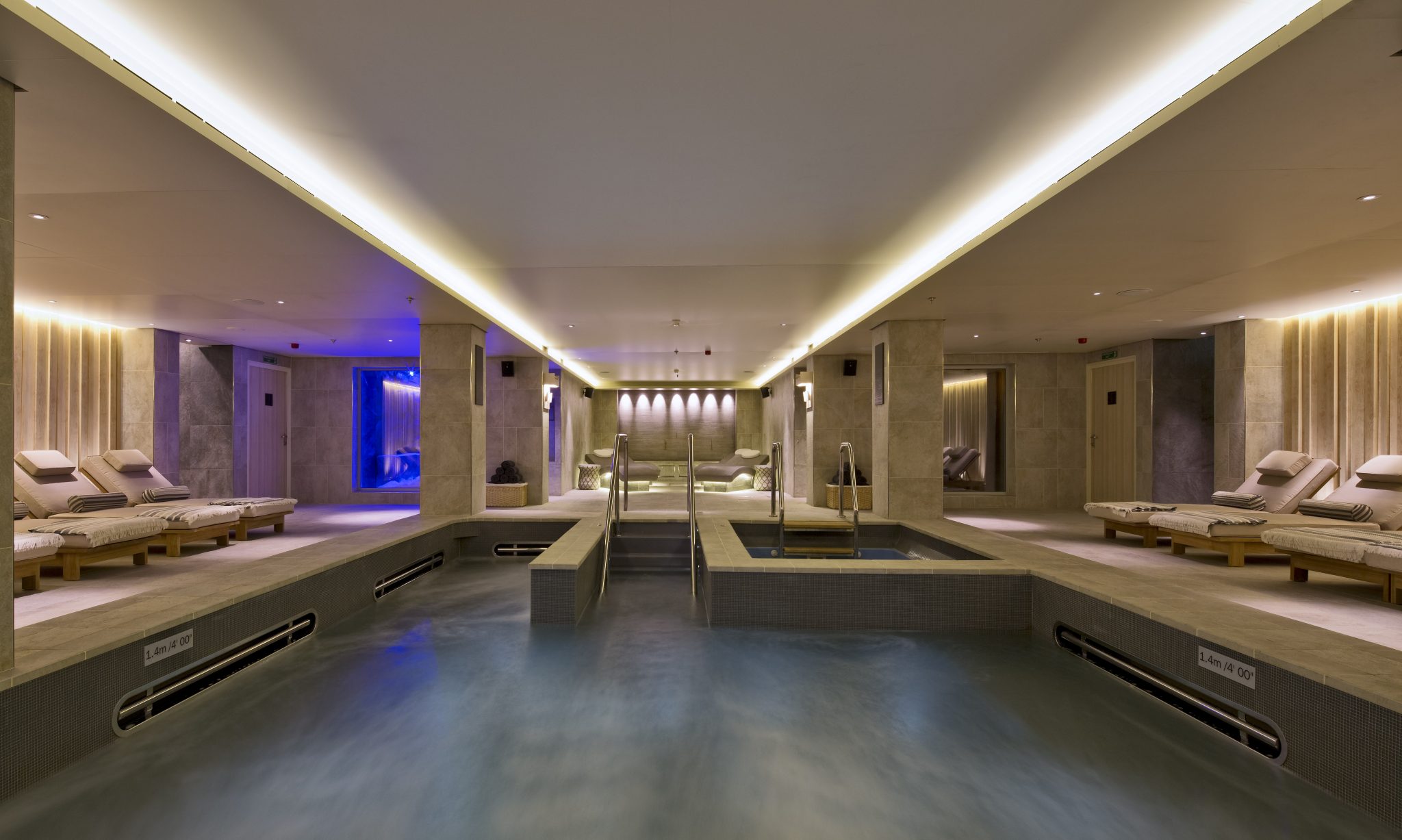 Related Post: Viking Jupiter Cruise Review
Room Service
Viking Cruises is not about nickel and diming its passengers. Even though many cruise lines have begun charging for room service, Viking Ocean Cruises still offers 24-hour room service at no additional cost. If you want to enjoy breakfast in bed or a private dinner for two on your balcony one evening, you can choose from an extensive room service menu that is available around the clock. With items like salads, burgers, and even steak, what's not to love about this room service menu.
Laundry
As many Viking Ocean Cruises' itineraries tend to be longer than the typical 7-day cruise, these ocean ships offer self-service laundry facilities to help keep your packing to a minimum. Laundry detergent is available, so no need to pack that either. There are also irons available for use at each of these facilities. If you need to get out the wrinkles from that dress or pair of khakis, you can do so on your Viking cruise for no additional cost. Of course, bringing your own iron or steamer is still prohibited.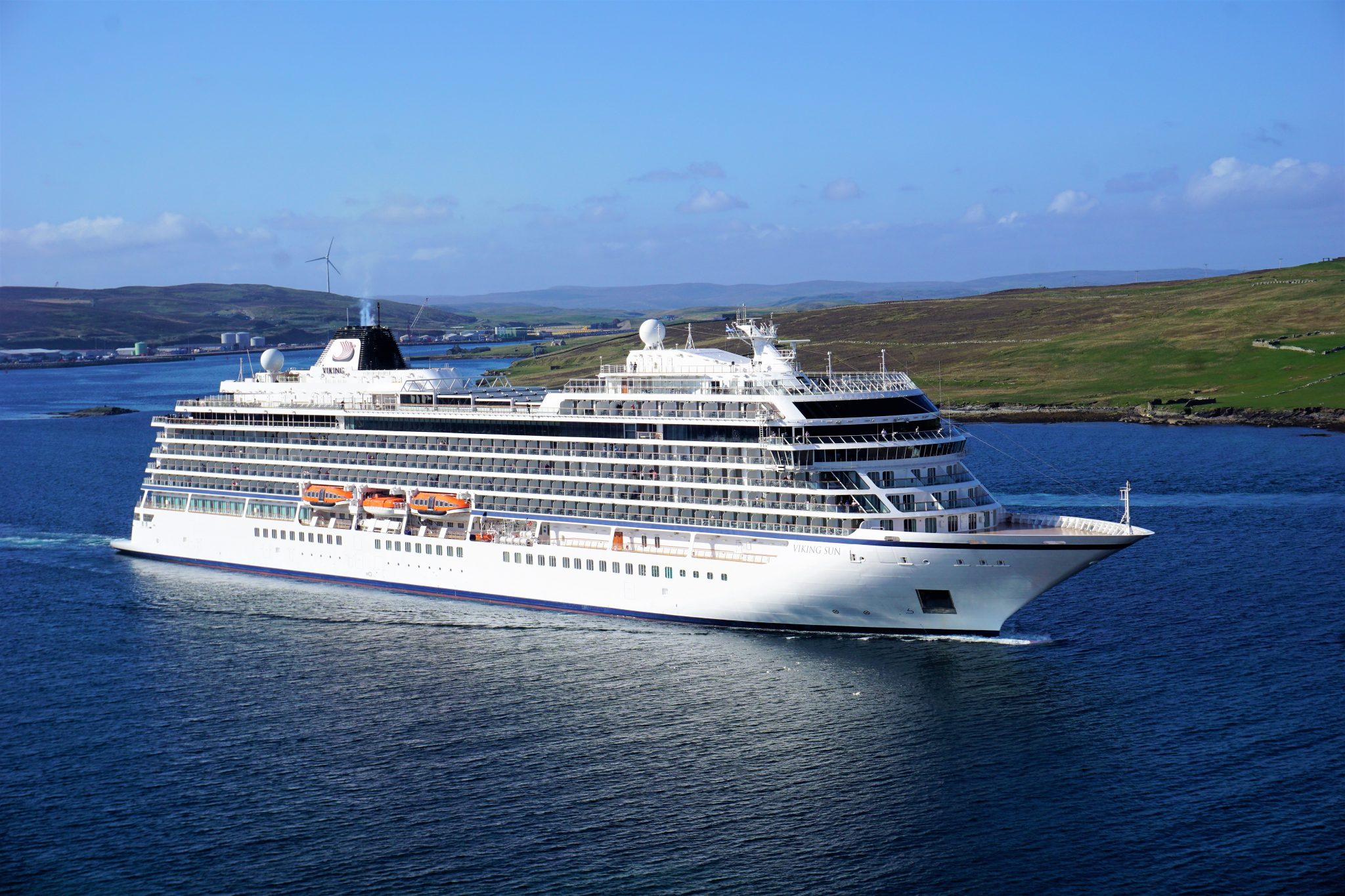 What's NOT Included in Your Cruise Fare
Cocktails and Premium Alcohol
If you would like to enjoy alcoholic beverages beyond the included beer and wine at lunch and dinner, Viking Ocean Cruises offers a drink package for an additional cost. The Silver Spirits Beverage Package allows you to enjoy unlimited beverages in all dining venues and bars throughout the ship for the duration of your cruise for any drink up to $15. Both guests in a stateroom must purchase the package for the full length of the cruise. A 15% service charge per person is included with the price.
Additional Shore Excursions
As mentioned previously, Viking Cruises does offer one included shore excursion at each port of call. These shore excursions tend to be a walking or bus tour to view highlights of the area. If you want to dive deeper into the places you are visiting, there are also other authentic experiences offered for additional costs. Perhaps you'd like to take a food and wine tour, have exclusive access to a museum, or attend a Russian ballet. These shore excursions are available for booking online prior to your cruise.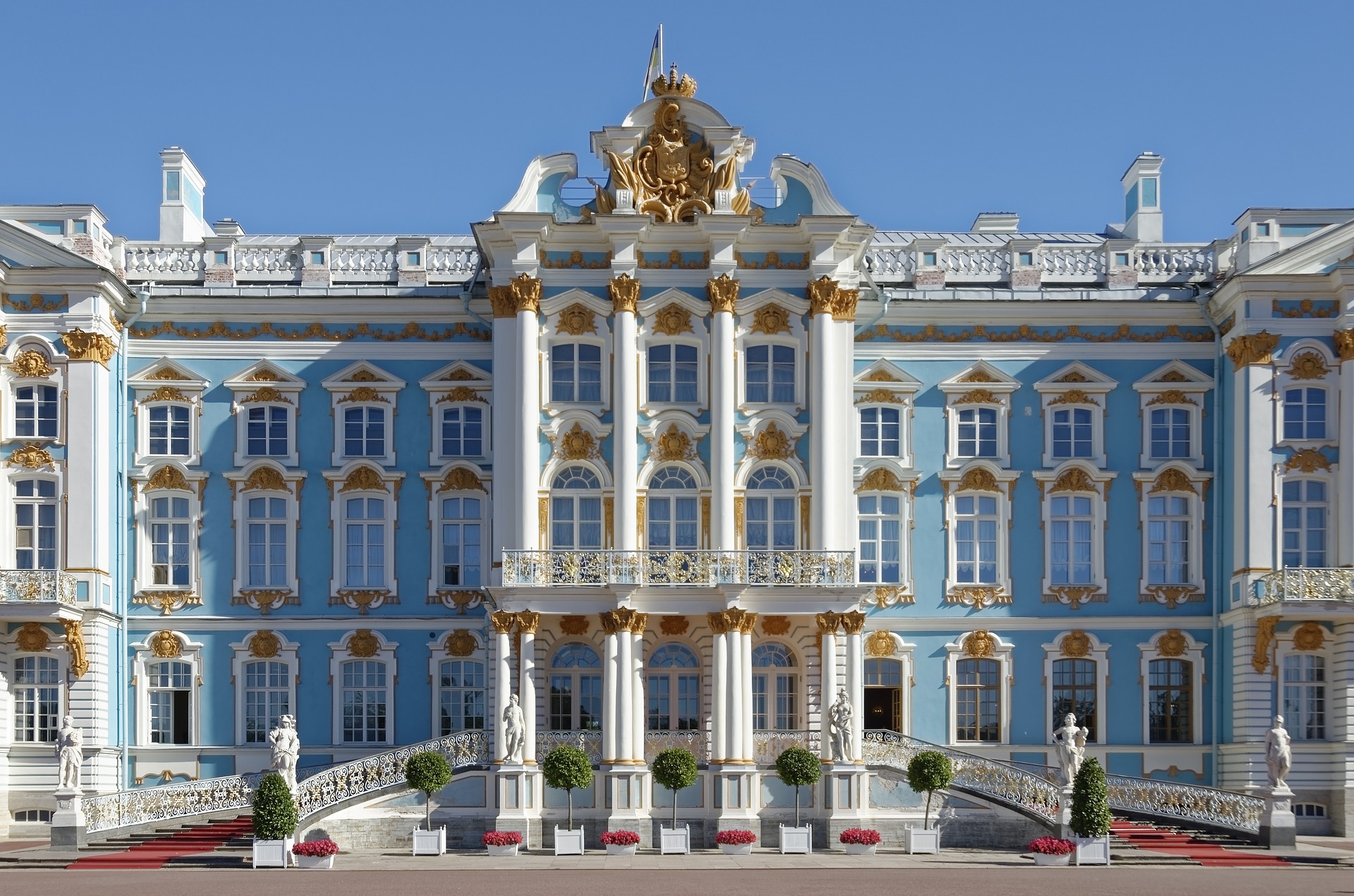 Related Post: What You Need to Know Before a Viking Ocean Cruise
Spa Treatments
Yes, you can access the spa and thermal suite on Viking Ocean Cruises as part of your cruise fare, but spa treatments will cost you extra money. If you would like to pamper yourself a bit while on vacation, you can book services like facials or massages for additional costs. These spa experiences can also be booked online pre-cruise using the My Viking Journey site.
Gratuities
Finally, Viking Ocean Cruises will automatically add a service charge of $15 per guest, per day to your shipboard account. These charges will appear on your final invoice at the end of your cruise. This charge goes towards all the hardworking staff including your stateroom attendant, dining staff, and your program director. Of course, you are always welcomed to tip above and beyond this amount to any staff members who provide exceptional service during your cruise. You may also want to bring extra cash for tipping on shore excursions and tours.
Comments
Have you sailed with Viking Ocean Cruises? Are you willing to pay for a more all-inclusive cruise experience on this luxury line? Drop us an anchor below to share your experiences with Viking Ocean Cruises.