Juneau, the current capital city of Alaska, was founded in 1880 by gold seekers. This city known for its rich history, culture, and landscapes actually has no roads connecting it to the rest of Alaska! That makes Juneau the perfect cruise ship destination. This popular port of call has lots to offer cruisers and is the perfect port for you to test your appetite for thrill-seeking. If you are wondering how you should spend your time in port, then you will want to check out our Top Things to Do in Juneau, Alaska on a cruise.
Top Things to Do in Juneau, Alaska on a Cruise
Admire the Mendenhall Glacier
In our opinion, the main attraction in Juneau, Alaska is the beautiful Mendenhall Glacier and that is why a visit to this majestic 13 mile long river of ice ranks first on our list of Top Things to Do in Juneau. You can head to the Mendenhall Glacier National Park to try out one of the many hiking trails that offer fantastic photo opportunities of the glacier, Mendenhall Lake, the nearby Nugget Falls, and an array of wildlife. There are also plenty of enrichment talks and interactive exhibits to explore. See why you should take a trip to the Mendenhall Glacier Visitor Center.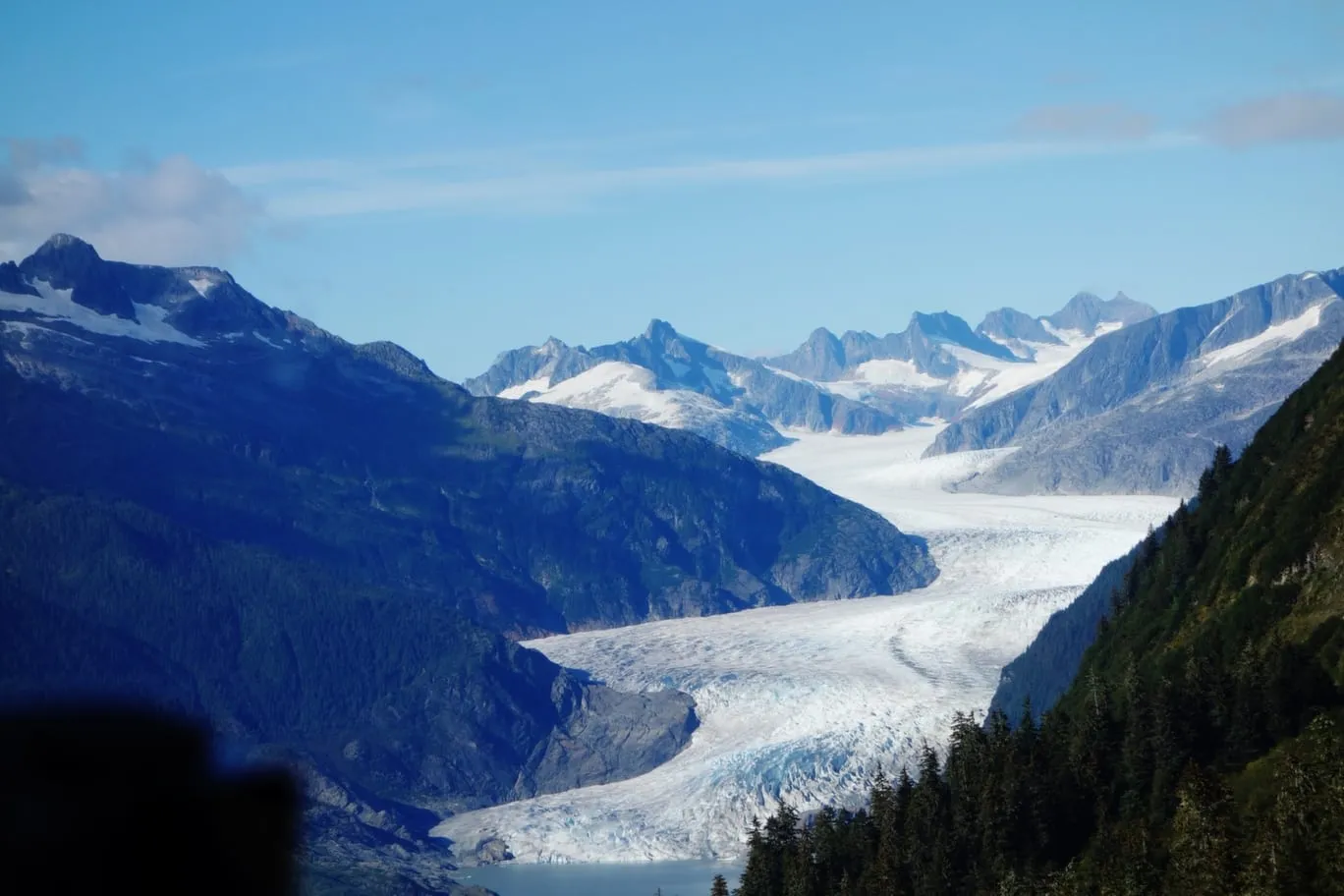 If you are like us, then you might want to get even more up close and personal with a helicopter tour that includes a guided walk on the glaicer. You will experience amazing aerial views of the glacier, lush rainforests, and mountain peaks from the helicopter before landing on the icefield, giving you a chance to actually traverse the surface.
During your guided walk, an experienced guide will provide a bit of history about the glacier, and you will be given plenty of time for photos. Don't worry; no experience is necessary as you will be provided appropriate glacier walking boots. This is definitely a once in a lifetime opportunity!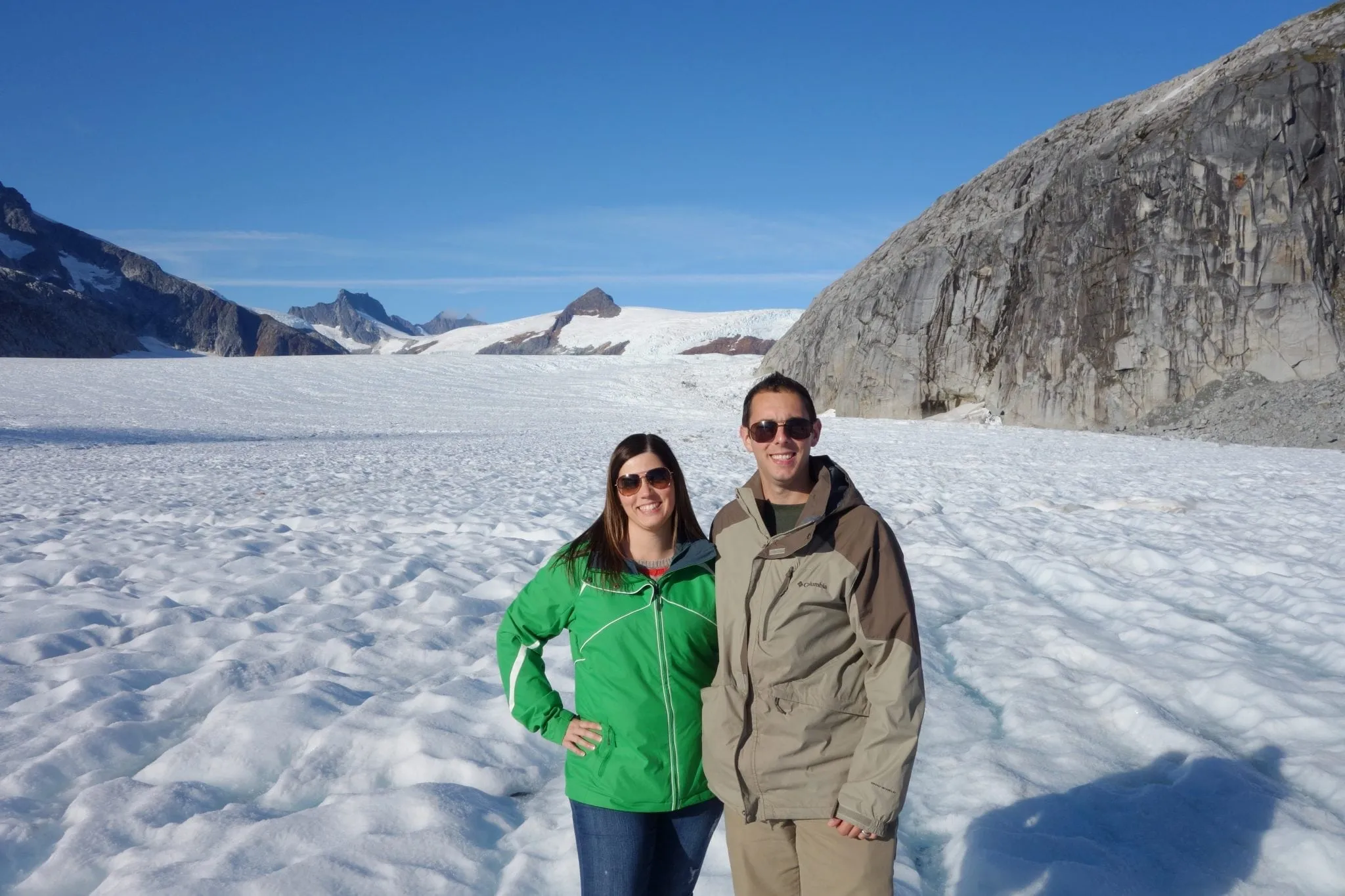 If you travel to Juneau during the middle of the summer, you may even have the chance to do a dog sled ride while on the glacier. These trips include time spent interacting with husky puppies before an exciting ride on the back of an open sled. Unfortunately, the dogs had already been moved from the glacier by the time we visited in September.
Related Post: Alaska Cruise Planning Guide
Take a Whale Watching Tour
If you are looking for something a bit more on the "wild" side, then perhaps a whale watching tour is more your style. There is no better way to experience the great sea life of Juneau, Alaska than in a small boat on a whale watching trip.
On this excursion, you will likely be taken to Auke Bay where you will board a watercraft to set out on your sightseeing expedition in search of orcas, humpback whales, harbor seals, sea lions, and other creatures. You can relax in the comforts of a heated cabin as your captain guides you through the waters of Stephen's Passage, the area these creatures call home, and the onboard naturalist provides information on the wildlife you will encounter.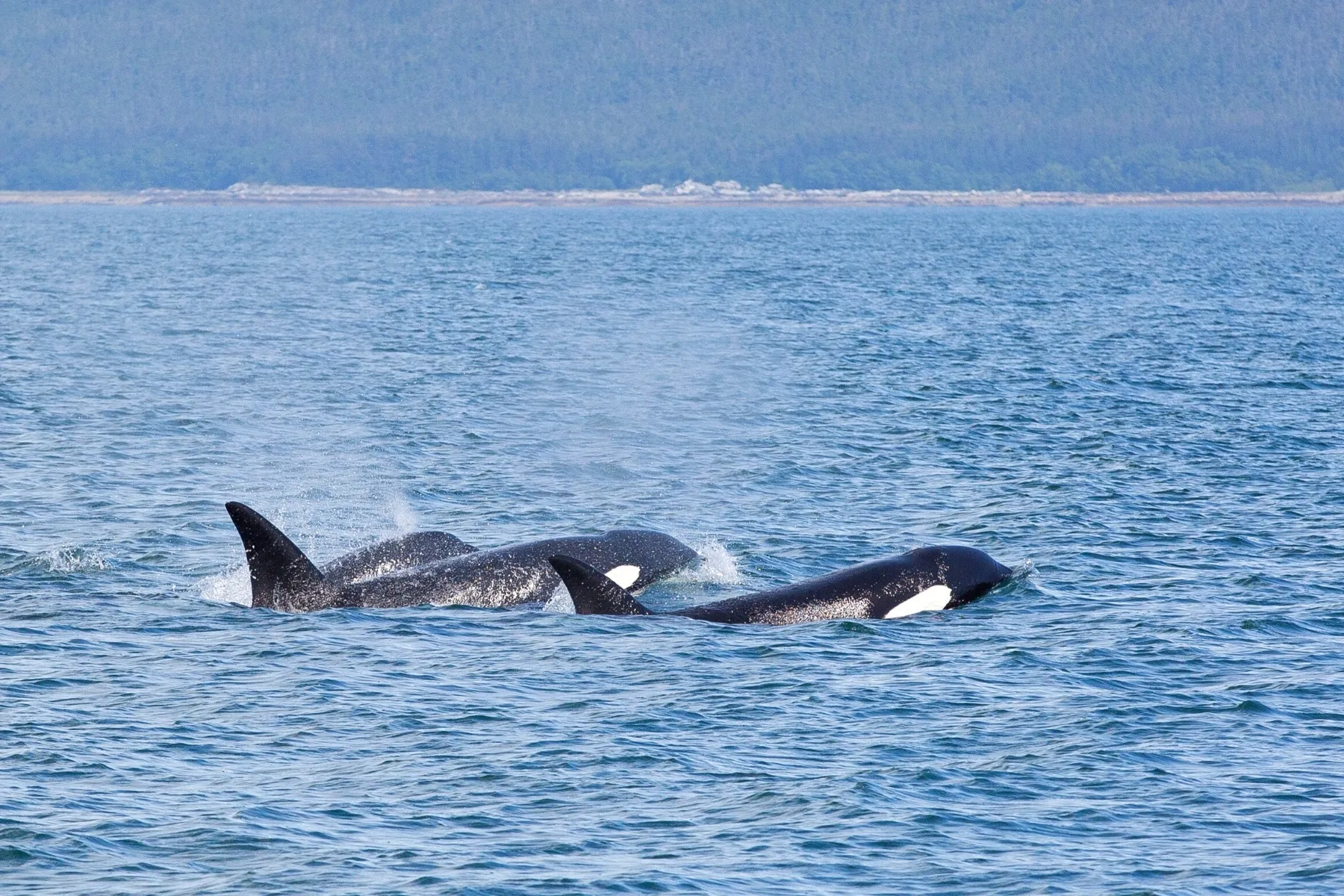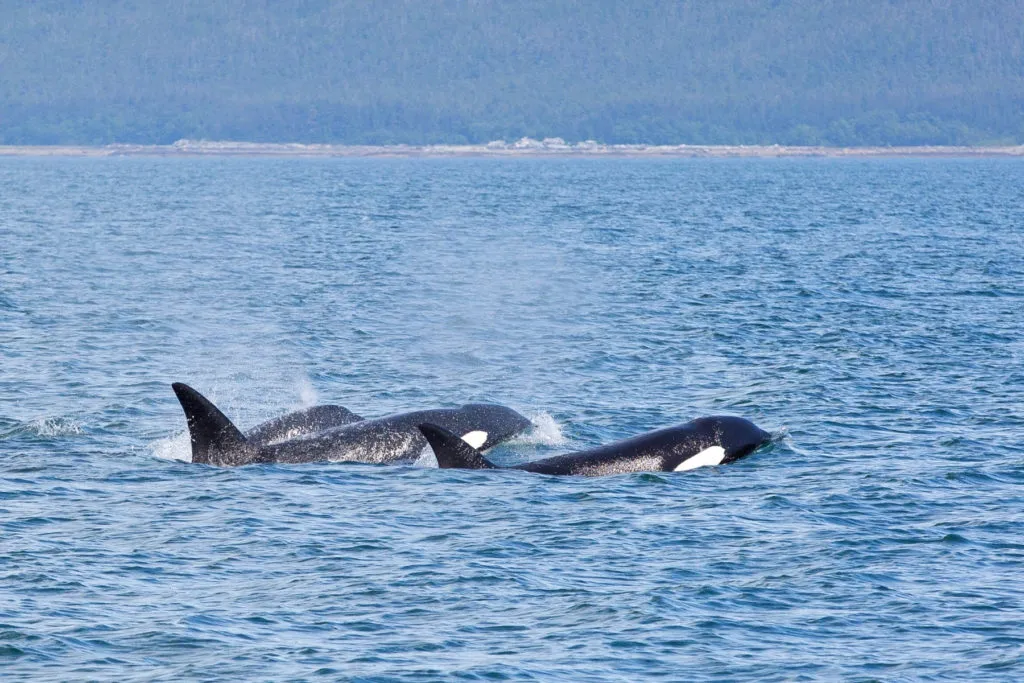 Of course, you will want to get a closer look at these creatures from the open-air viewing deck, so be sure to pack layers, a waterproof jacket, binoculars, and a camera. These mammals are not shy, so most excursion companies will guarantee a whale sighting or a refund. Be sure to also be on the lookout for bald eagles and black bears along your journey.
Related Post: Best Time of Year to Cruise to Alaska
Zipline Through the Tongass National Forest
If you are looking for something a bit more fast-paced and adventurous, then an Alaska Zipline Adventure through the Tongass National Forest should be on the top of your list of Things to Do in Juneau, Alaska on a cruise. Located on Douglas Island, across the Gastineau Channel from Juneau, you will be surrounded in rainforest and mountain views. The Alaskan landscape will be your backdrop as you scream your way through 7 zip lines of various lengths and altitudes under the supervision of an expert guide.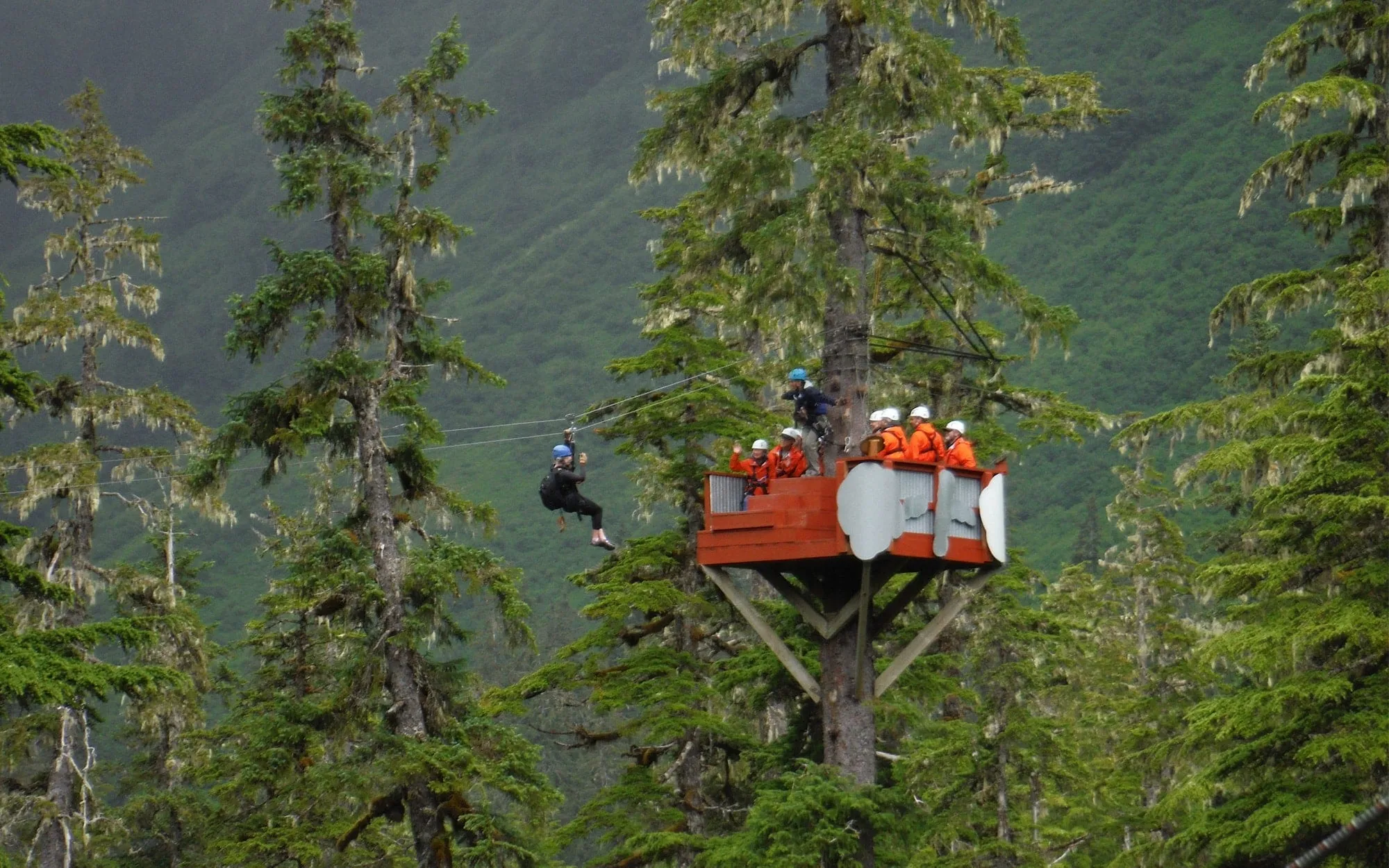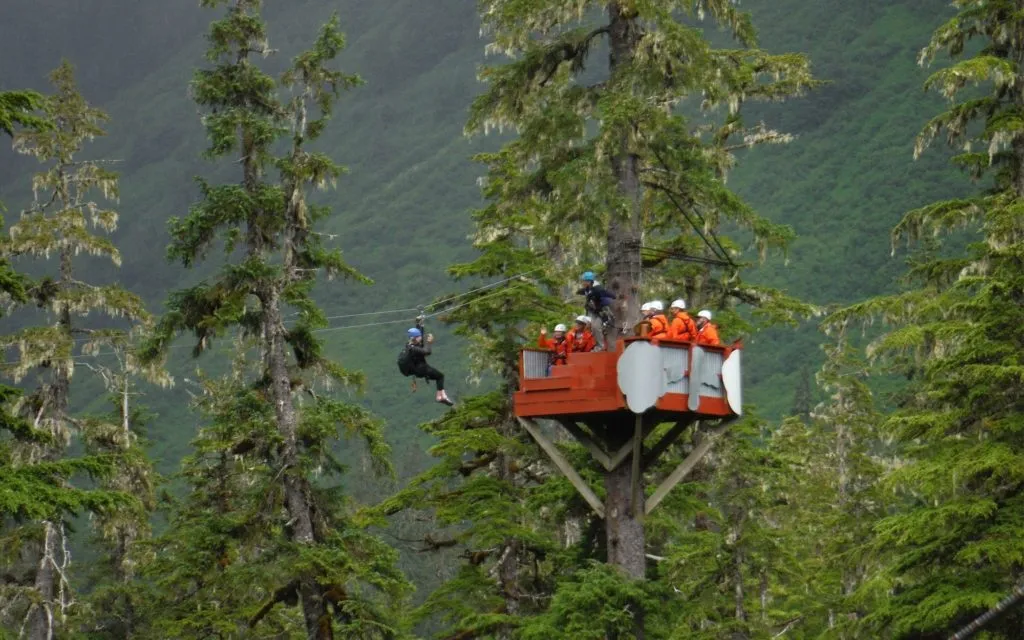 Along your one of a kind journey through the Alaskan wilderness, you will have amazing panoramic mountain views, be provided with facts about the local flora and fauna, and even get to view salmon spawning streams. At the end of your adventure, you will have some time to relax at the lodge, browse the gift shop, or sip a local Alaskan brew before heading back to Downtown. Or, you can even try your hand at axe-throwing…who wouldn't want to embrace their inner lumberjack while in Alaska?
Related Post: Top Cruises to Alaska to Book Now
Visit Gold Creek
If you want to indulge in some of the local flavor while visiting Juneau, then you will want to take a trip to Gold Creek for a traditional Alaskan Salmon Bake. Located in the rainforest of southeast Alaska and offering a rich history of the Gold Rush, this experience will provide you with more than just a meal. While you relax in the comforts of a heated dome, savor the aroma of the salmon grilling over the alder wood and admire the panoramic vistas. Then, it's time to feast! This all you can eat meal offers plenty of selections for everyone to enjoy.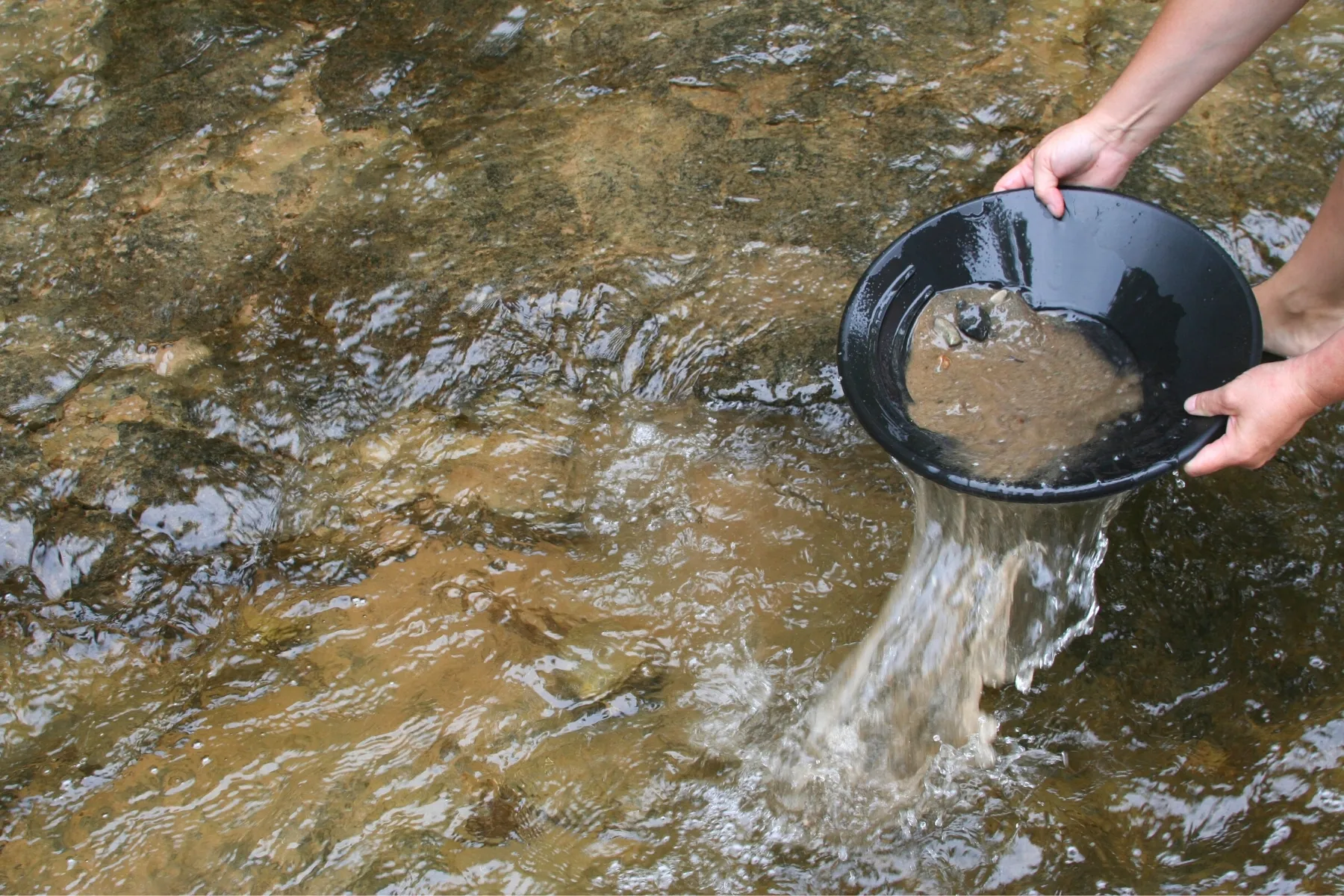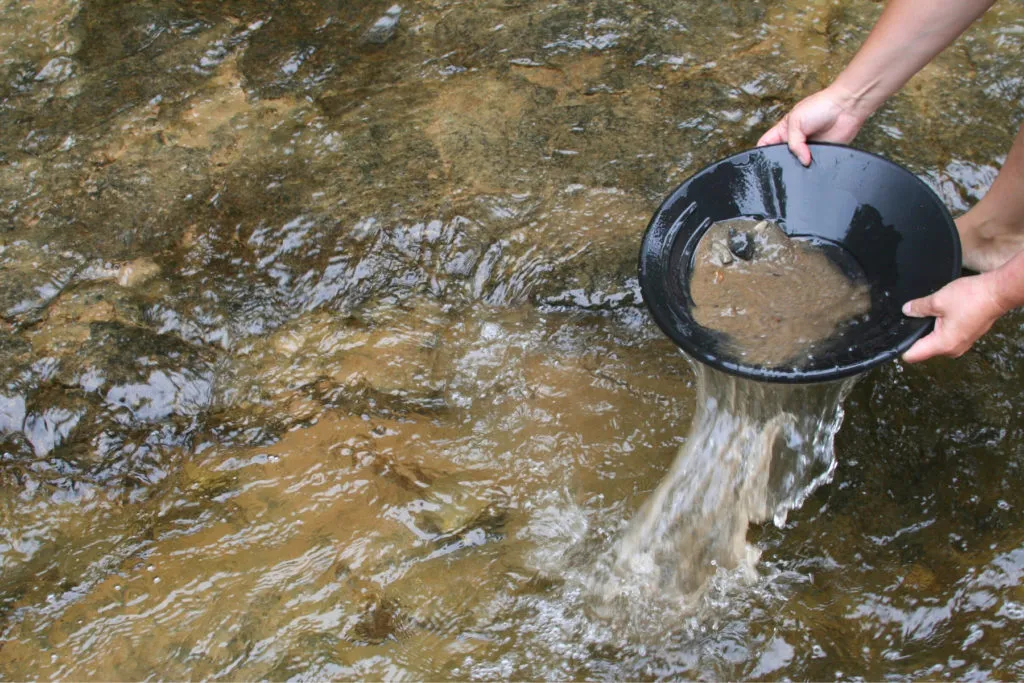 Once your meal is done, you will have time to explore the nature trail near the creek and the remnants of the Alaska-Juneau Mine Site. If you catch some "Gold Fever", then you might want to do a little panning for gold yourself. You can head off on a tour with a prospector to "Last Chance Basin" where you will be provided with some information on mining techniques and the art of panning for gold. Then, it's your turn to pan for gold. The best part is that you are guaranteed to find gold, and it's yours to keep.
Related Post: Alaska Cruise Packing Guide
Explore Downtown
If you don't want to spend too much money or time venturing beyond the port, there is plenty to experience right in Downtown Juneau. Hop on the Mount Roberts Tramway located right near the cruise port. This aerial tramway is the only one of its kind in southeast Alaska and rises 1,800 feet to the Mountain House for spectacular panoramic views of Juneau, the Chilkat Mountains, Stephens Passage, and the Gastineau Channel. While at the top, you can visit the live bald eagle display, explore some of the walking trails, watch a short film on the Tlingit way of life, or browse the gift shop.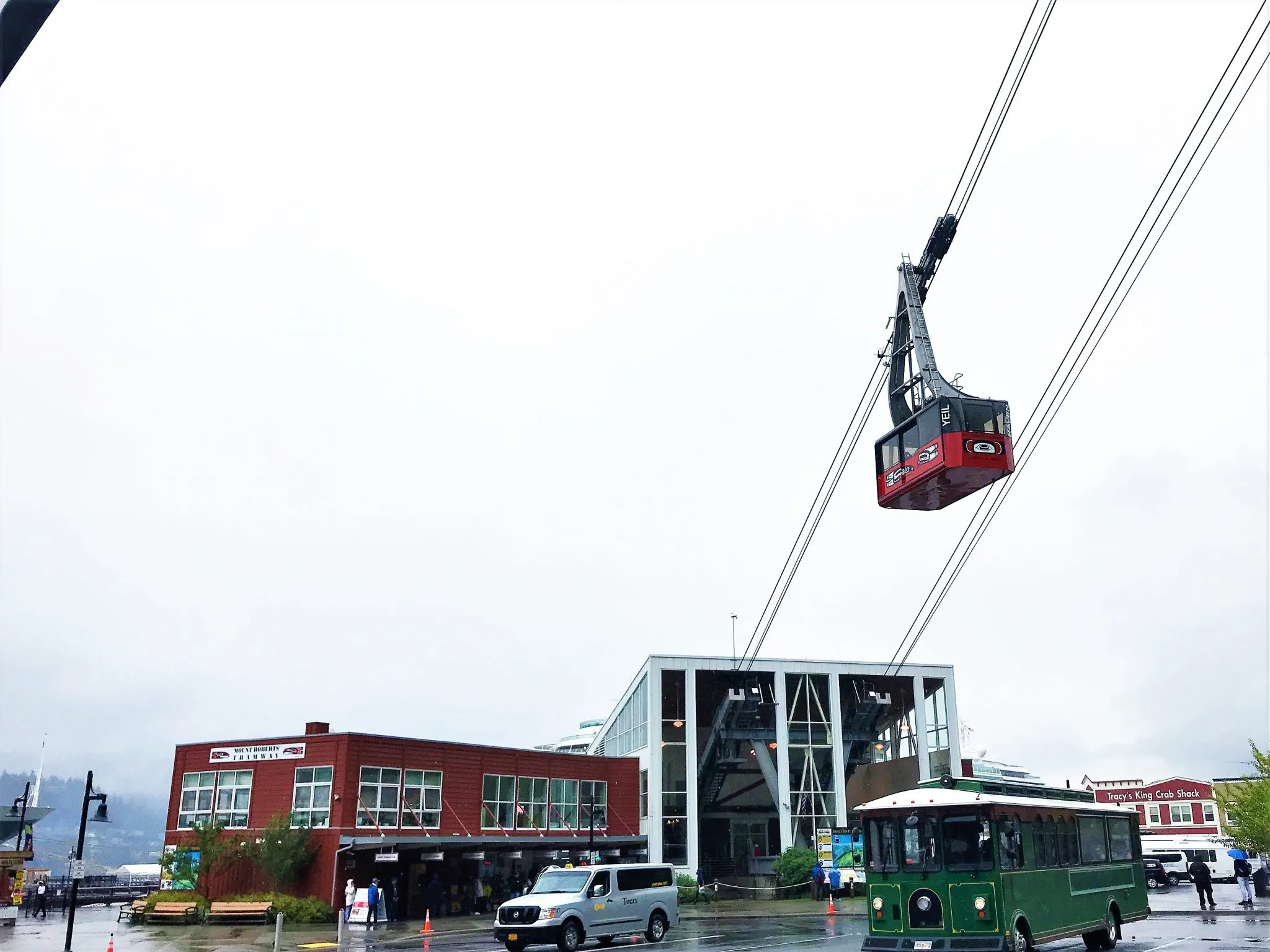 After your ride on the aerial tram, head back to Downtown to indulge in some food and beverage. Take the short walk over to Tracy's Crab Shack for the "best legs in town". Be sure to sample some Alaskan crab bisque, crab cakes, or crab legs. You'll be glad you did.
After your meal, make a pit stop at the Red Dog Saloon before heading back to your cruise ship. This saloon established back in the mining era may have relocated a few times since then, but it still lives up to its tradition of "providing hospitality, fellowship and entertainment to weary travelers and local patrons alike". So, be sure to stroll through those swinging doors for a cold one during your visit to Juneau, Alaska.
Of course, you can pair many of these shore excursions together for a full day of exploring Juneau during your Alaskan cruise. Most cruise lines even offer combo tours for some of the more popular attractions.
Related Post: Top Alaska Cruise Tips
Comments
Do you agree with our list of the Top Things to Do in Juneau, Alaska on a cruise? What are your favorite activities at this popular port of call? Drop us an anchor below to share your experiences visiting Alaska!