After 30+ cruises, we know a thing or two about cruising. Still, it took multiple voyages for us to learn some vital lessons. Looking back at our first trip, it is hard to believe some of the mistakes we made. However, with a little bit of planning, preparation, and some foresight, your next cruise vacation can be smooth sailing. So, before you set off to sea the world one port at a time, make sure you avoid these 15 cruise mistakes.
15 Cruise Mistakes and How to Avoid Them
15. Picking the Wrong Cruise Ship
With over 350 ocean cruise ships, there are plenty of choices for your next trip. One of the biggest cruise mistakes you can make is picking the wrong cruise line and cruise ship.
Each cruise line offers a slightly different style and approach to cruising. While most try to appeal to both families and couples, some cruise lines are better suited for certain travelers. Families with younger children may prefer Carnival Cruise Line or Disney Cruise Line (if you are fans of Disney entertainment).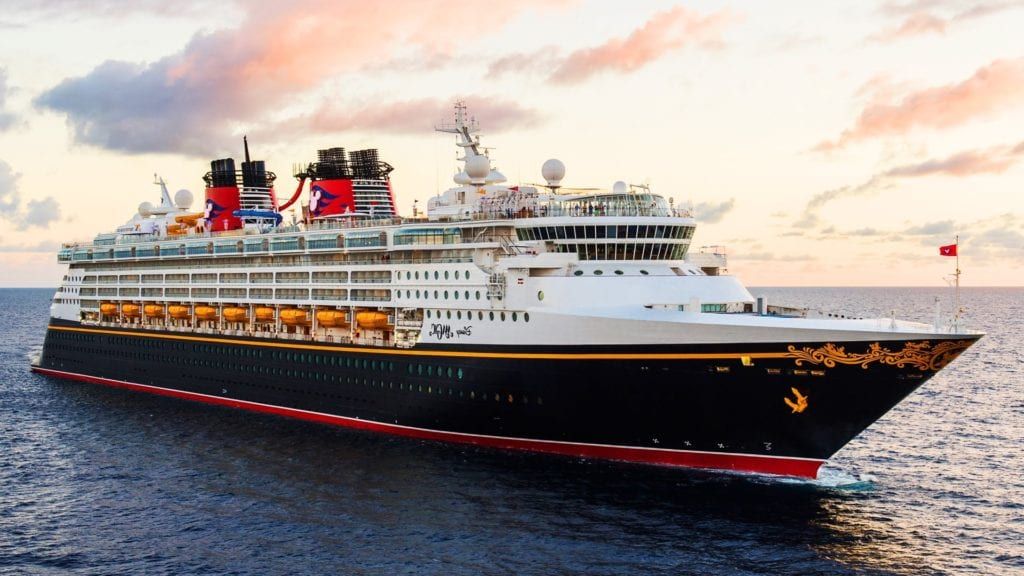 For families with older kids, or multi-generational parties, Royal Caribbean and Norwegian Cruise Line might be a better fit. Still, couples also gravitate to these brands for the high quality entertainment and night life.
Of course, there are plenty of other cruise lines too, especially if you are looking for a premium or luxury cruise experience.
Even within cruise lines, there are several classes of ships that offer different amenities, restaurants, and entertainment options. Some ships offer the bells and whistles like water slides, ropes courses, laser tag, and Broadway entertainment, but not all ships do. So, you should take your time when investigating cruise vacations.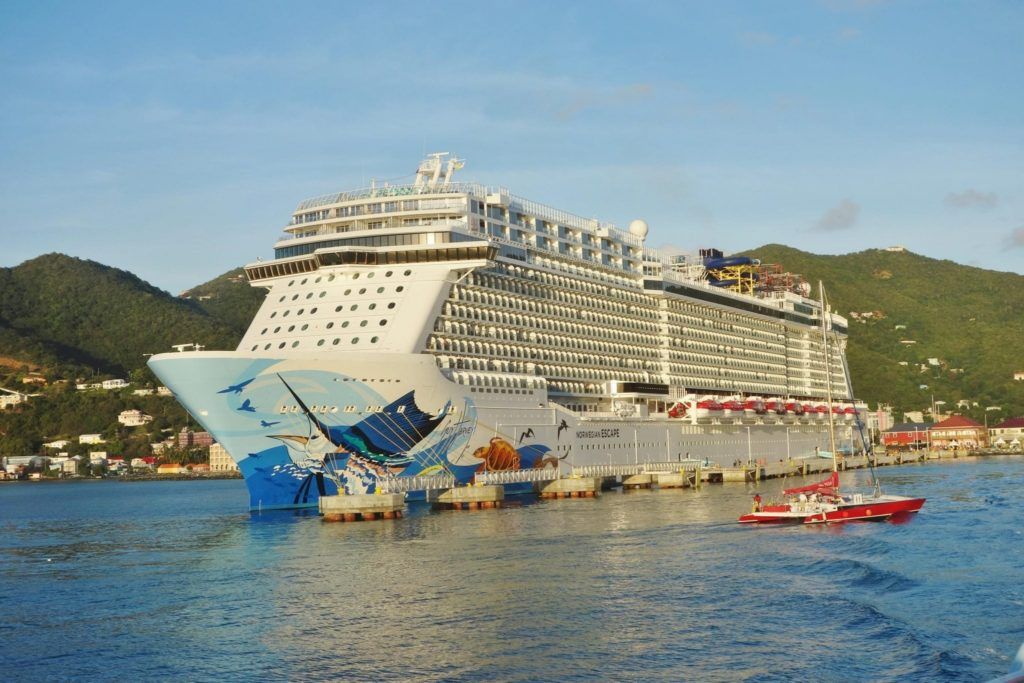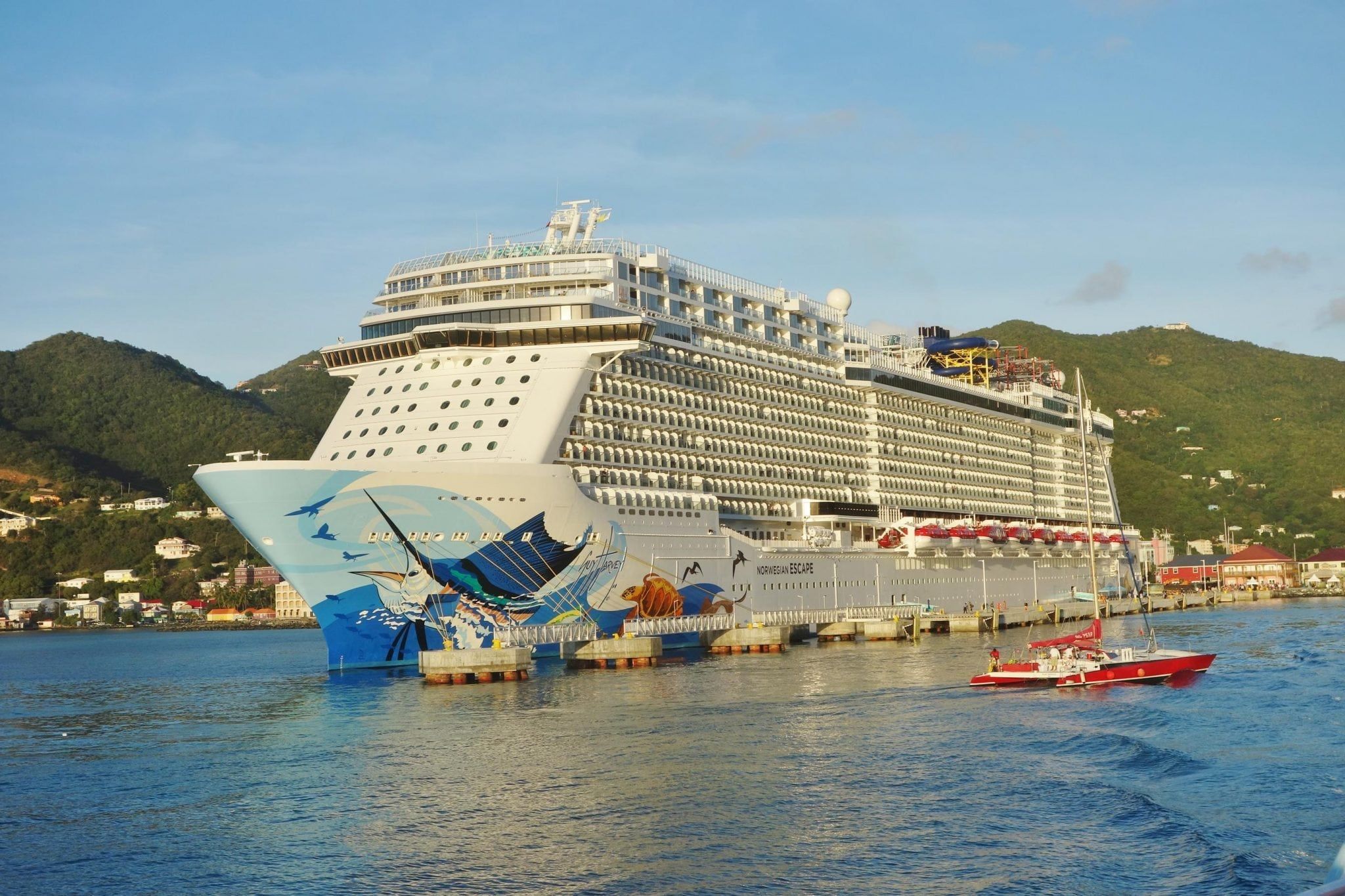 Popular cruise regions like the Caribbean, Alaska, or the Mediterranean boast several options for cruise lines and cruise ships. So, you can certainly find the perfect fit with a little bit of planning.
14. Selecting the Wrong Cabin Type
Cruise ship staterooms are certainly different than a hotel. They tend to be smaller and designed for efficiency rather than style. For those new to cruising, we highly suggest you consider booking an ocean view stateroom or higher to allow for a view to the outdoors just in case you get claustrophobic.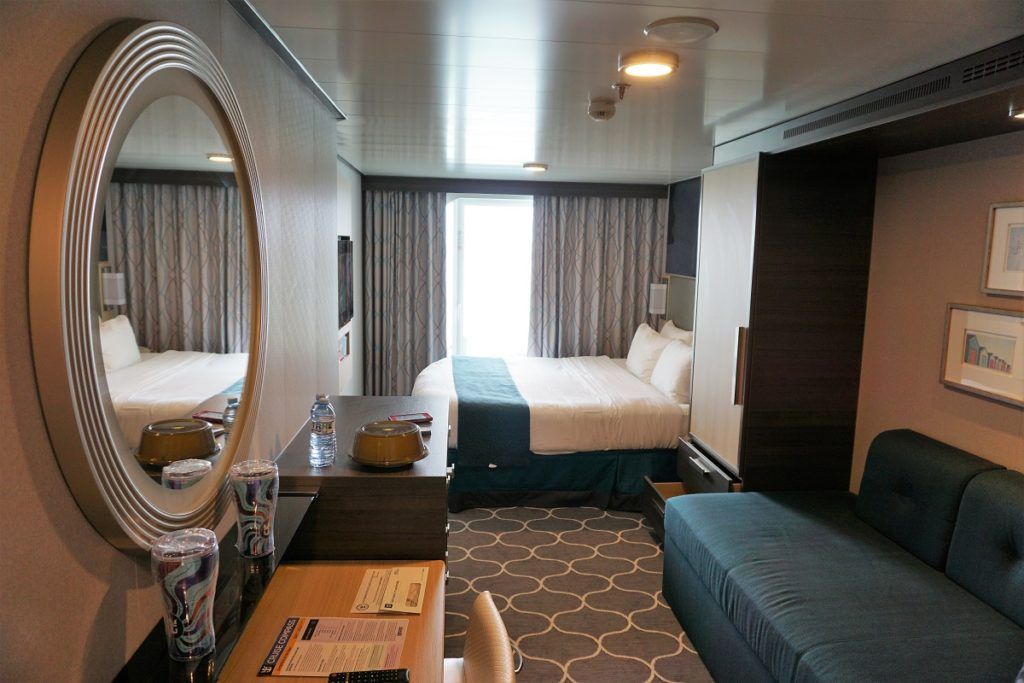 Cruise line websites provide details, including dimensions, for all stateroom categories. Many even include photos or virtual tours. For the most part, you can even select the location of your cabin. That way, you can see how far it is from the elevator or stairs. You can also select a deck that is closer to the areas of the ship that you want to enjoy.
Generally speaking, cabins on higher decks and those located in the middle of the vessel do cost a bit more. If you decide to splurge on a suite, keep in mind that even these cabins are not as large as you might expect compared to land based lodgings.
13. Not Securing Shore Excursions Before Boarding the Ship
Half of the fun of going on a cruise vacation is exploring new destinations. While at your ports of call, you will want to have a plan which may include booking some shore excursions. These "shore excursions" often include city tours, adventure experiences, water based fun, beach breaks, food tours, and plenty of other exciting experiences.
Your cruise line will have a list of different activities at each port of call, but you don't have to book with the cruise line. In fact, there are several other third party operators and local vendors that provide similar, if not better, offerings. You might get a more personalized and intimate experience and/or a better price on many of the popular things to do at your port of call by booking outside the cruise line.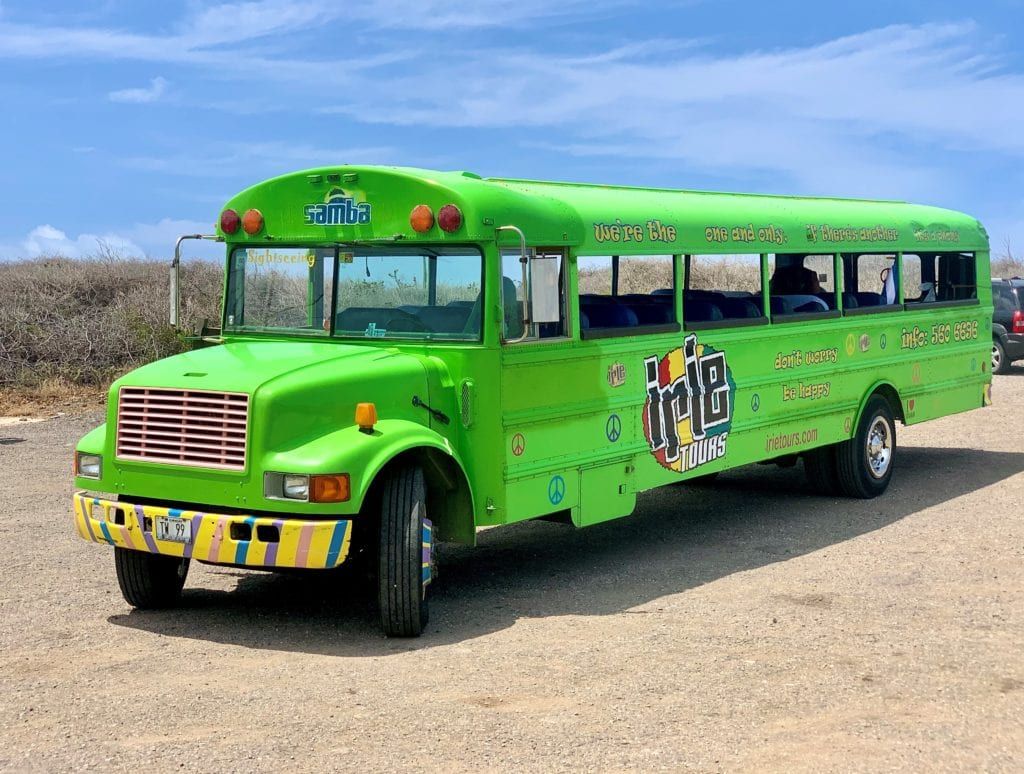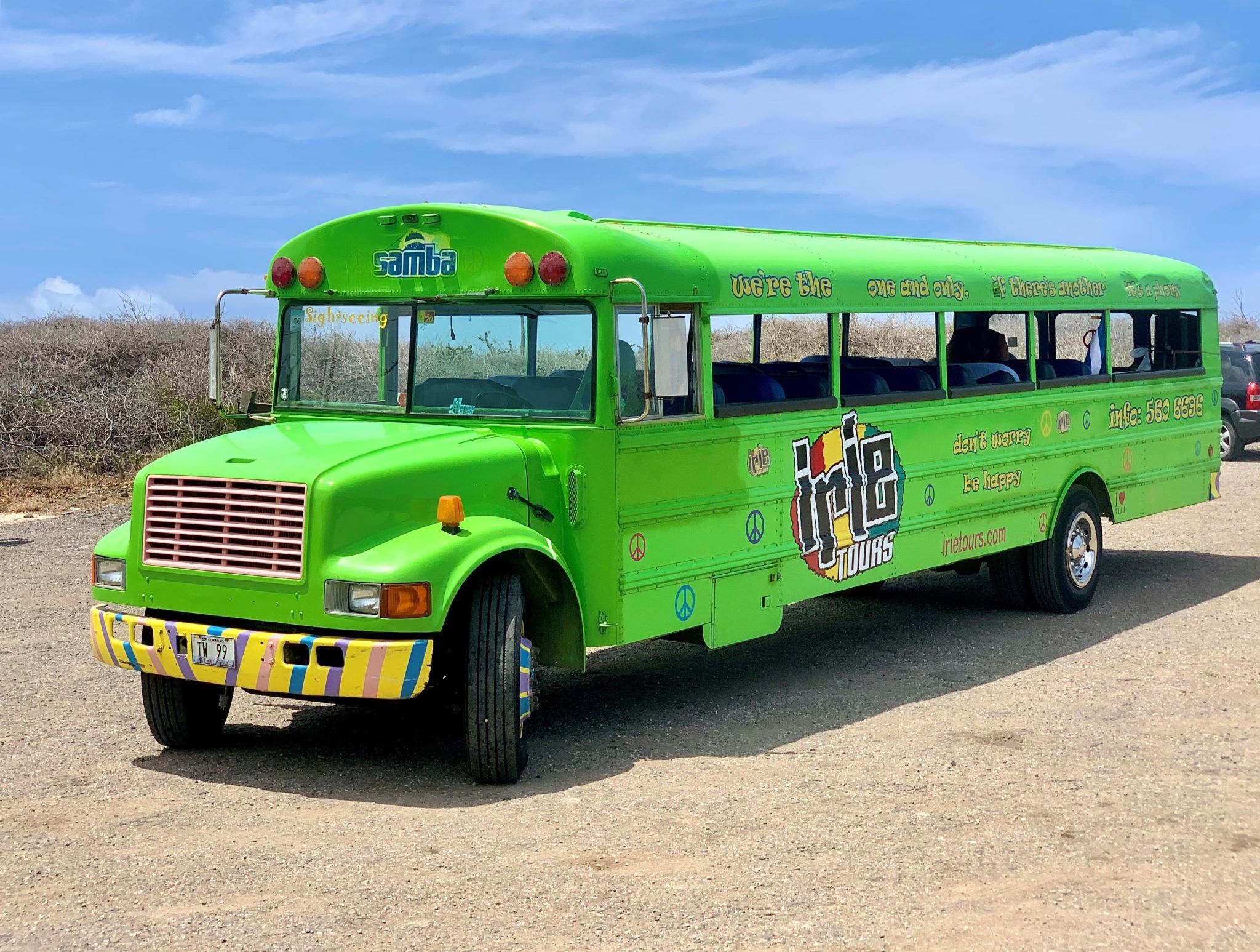 Whether you book with the cruise line, a third-party company, or the tour provider, we highly suggest booking shore excursions before your trip. If you wait too long, you could miss out on some of the fun, as these experiences can and do sell out. Avoid this crucial cruise mistake by making plans ahead of time for each destination.
Of course, this doesn't mean you have to book a shore excursion in every port of call. You could set off on a self-guided tour, take a taxi to a local beach, or decide to stay onboard the cruise ship.
12. Waiting to Make Dining and Entertainment Reservations
Modern cruise ships boast Broadway-caliber production shows, one of a kind entertainment offerings, specialty dining restaurants, and a host of additional amenities. On some of the larger ships, cruisers are required to have reservations for certain entertainment and onboard activities.
Often times, you can book these reservations pre-cruise. Depending on the cruise line, you can usually make these reservations 90-120 days before your sailing. The popular showtimes and prime dining times do fill-up quickly. So, we highly suggest you reserve these as soon as they become available on your cruise line's online planner.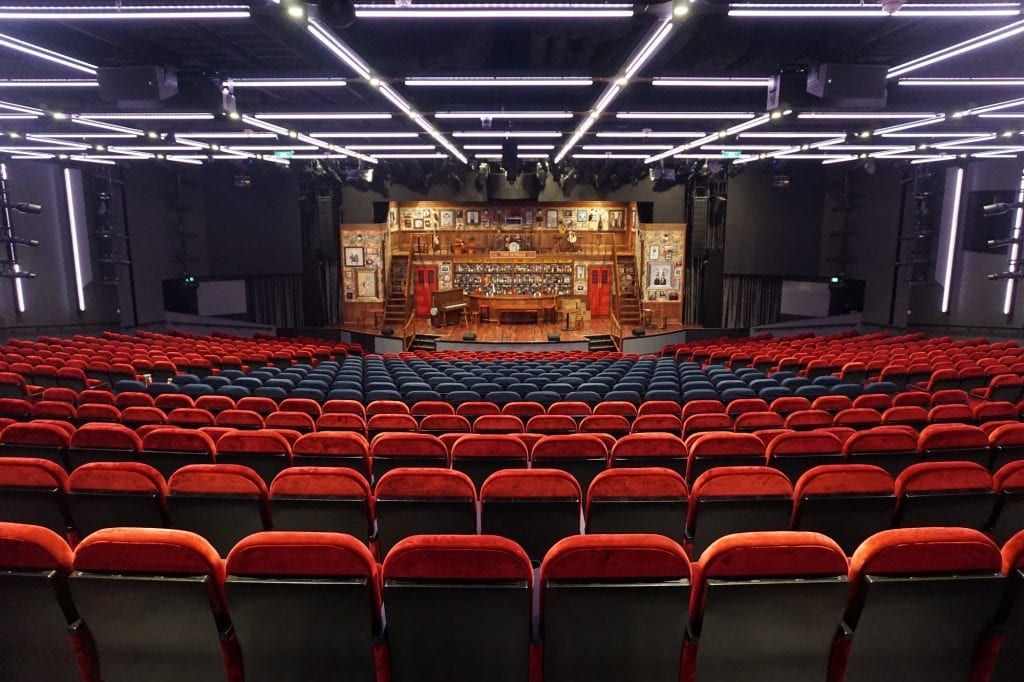 Not only does this guarantee you get a seat, it also saves you some headaches on the first day of the cruise. The last thing you want to do on embarkation day is wait in line only to learn that all of the shows are booked and you have to go standby.
The same applies to specialty dining. If you plan to spend an evening or two in one of these up-charge venues, we would recommend you book that too before boarding the ship. If your plans change once onboard, most cruise lines let you modify these reservations without penalty.
Ditto if you are considering buying a cruise line drink package. Often, you can save money when you purchase these packages before your cruise.
Other cruise lines have attractions like go-karts or laser tag that may require reservations as well. For these attractions, you should book as soon as possible on embarkation day.
11. Forgetting to Do Online Check-In
When preparing for your cruise, you must remember to do the check-in process at home. It takes a few minutes and is simple to complete. Most cruise lines also have a smartphone app that allows you to complete this check-in. For the most part, you need to complete this required paperwork up to three days before embarkation.
This process usually requires you to complete some basic information about your traveling party, as well as setup an account for onboard spending.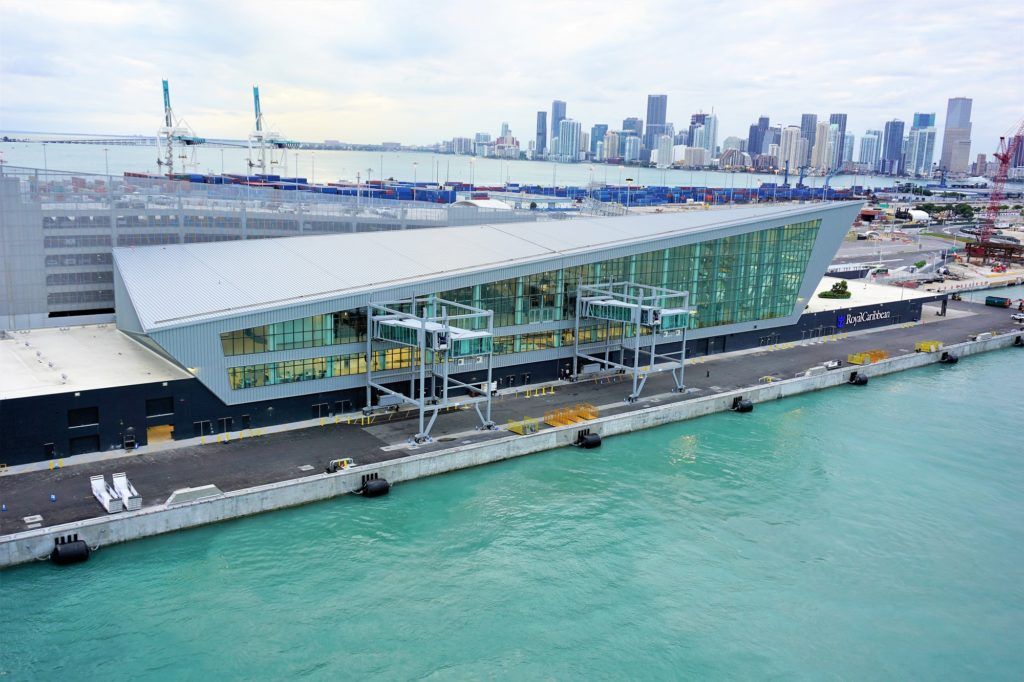 The check-in process will assign you a boarding time to help ease the flow of passengers getting on the ship. This is even more crucial now in the COVID-19 cruising era to allow for social distancing in the cruise terminal.
By completing the online check-in and downloading the cruise line's app prior to embarkation, you will avoid those unnecessary obstacles that could occur if you show up to the port without completing this process.
10. Not Understanding What is Included in Your Cruise
Yes, cruise vacations are an amazing value. For one set cruise fare, you have access to several dining venues, activities, onboard amenities, entertainment, and plenty of fun. Still, you do need to keep in mind that not everything is included in the price of a cruise.
For the most part, contemporary cruise lines include most dining and a small array of beverages. Many of these popular cruise lines, such as Royal Caribbean and Norwegian Cruise Line, do not include items such as soft drinks , lattes, or alcoholic beverages in their cruise fares.
Also, there will be several specialty dining venues that are an additional cost on these ships. If you would like to dine at one of these restaurants, make sure to factor in those fees.
Other amenities may or may not be included on the particular vessel. For instance, many cruise ships have sports courts, water slides and aqua parks, rope courses, mini-golf, and other outdoor activities that are free of charge. Most cruise ships also have fitness centers that are free to use.
However, other options like go-karts, 3D ride simulators, and bowling are an additional charge.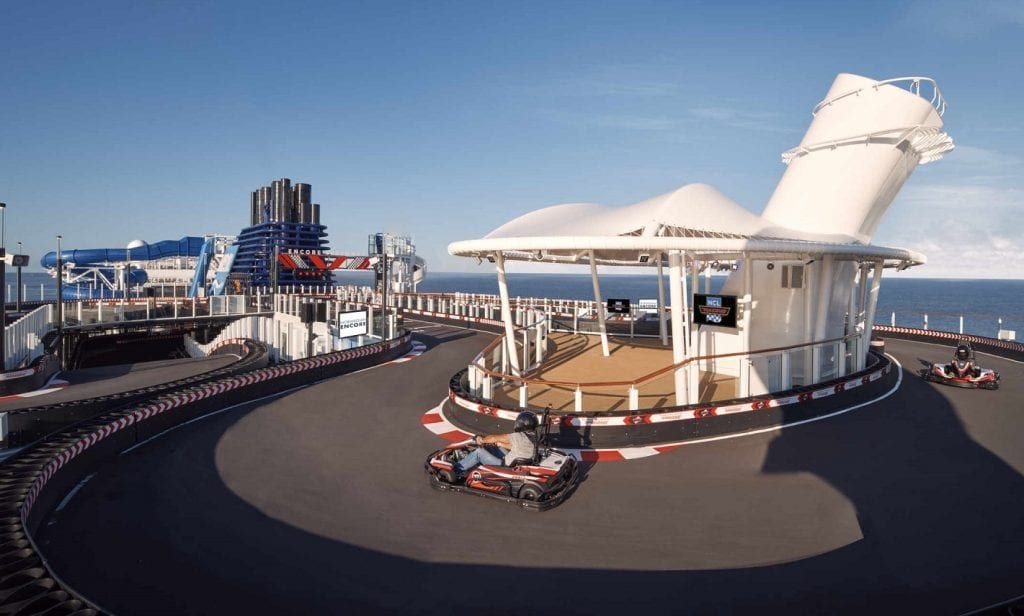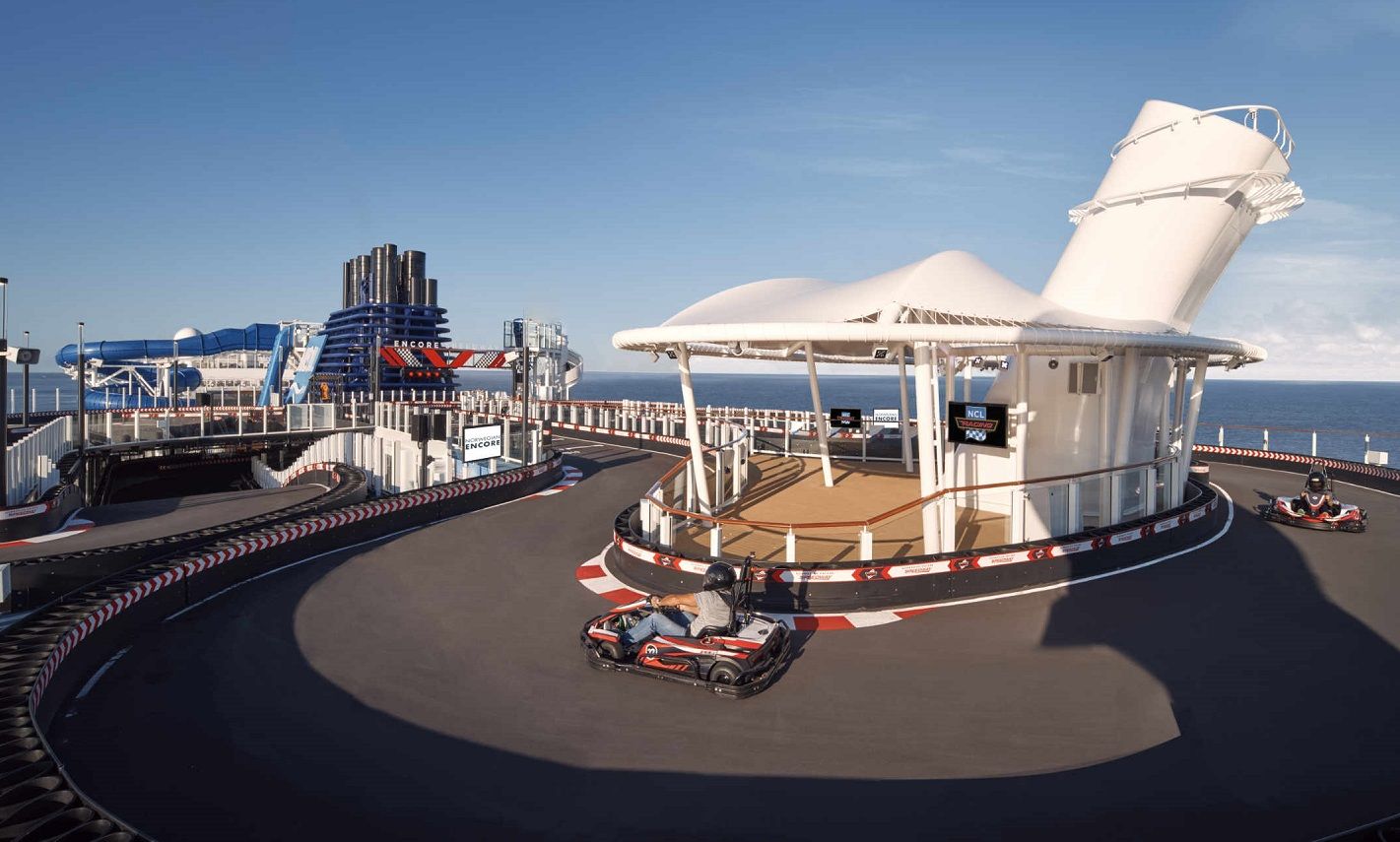 Further, spa treatments and use of the thermal suite, if there is one on the ship, also have associated fees. Some ships even offer exclusive sun decks and private areas that can be secured for an up-charge.
While most night time shows and entertainment are included, some ships do feature signature productions for an up-charge like the Cirque du Soleil shows on MSC Cruises. Often, these productions come with drinks or food as part of the package.
So, it is important to review what offerings are on your cruise ship and what additional costs might be incurred if you want to partake in any of the add-ons that are not covered in the original costs. This will allow you to budget accordingly.
9. Not Arriving a Day Early at the Embarkation Port
Thinking about taking the first flight of the day on the morning of your cruise? Well, we think you should reconsider. One of the biggest cruise mistakes you can make is not appropriately arranging your transportation to and from the cruise ship, especially if you are flying from a region where weather could impact your plans.
We strongly encourage you fly to your embarkation port the day before your cruise and book a pre-cruise hotel stay. There are several advantages to this approach. For starters, you won't be rushing around the day of your cruise. Plus, it is a safer bet that you won't miss the ship because of travel disruptions.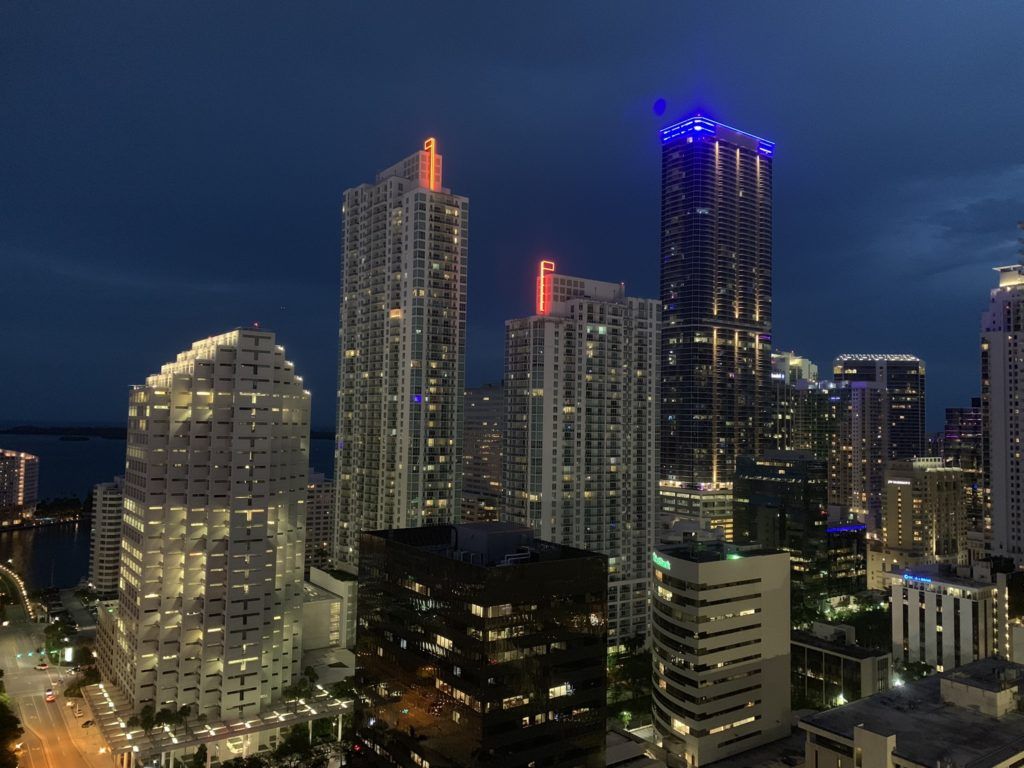 Remember, the ship is going to leave with or without you, so it is up to you to make sure you are onboard before sail away.
When departing the ship, the cruise lines recommend not booking morning flights, and we agree. Most ships are cleared between 7 am and 9 am on disembarkation day. We suggest you bucket at least an hour for getting off the ship. Then, plan for travel time to the airport, as well as a buffer to navigate the airport security and so on.
Again, you can never predict if there will be delays during any part of this process. On some trips, we have waited over an hour in line just to get off the ship, never mind going through port customs. Yet, there have been other trips where we have completed the whole process in 15 minutes.
8. Over-Packing (Or Not Packing the Right Stuff)
Knowing exactly what to pack for a cruise is a bit experience, a bit luck.
Still, one of the biggest cruise mistakes individuals can make has to do with packing. We have plenty of guides to help you know exactly what to bring. You can download our complete Caribbean cruise packing list or review our Alaska Cruise Packing guide for detailed help getting ready for your next trip.
The region of the world to which you are cruising and your planned activities will dictate what essential items to pack for your trip. Knowing your cruise line's dress code for the main dining room, the weather, and what you need to wear for your shore excursions will all be critical for packing the correct items.
Sure, you can get away with a carry-on bag if you are taking a short Bahamas cruises, but you will need a bit more than that for an Alaskan or a European cruise. Always think items that are multi-purpose, layers, and comfortable. Also, you should be prepared for fluctuations in temperatures throughout the day and the potential of rain.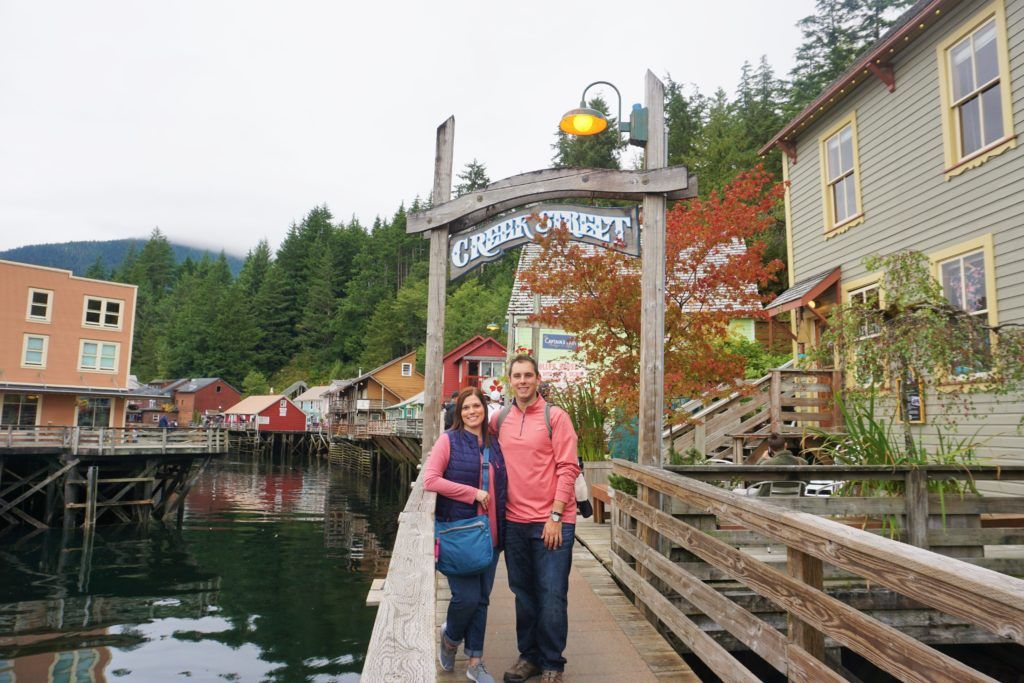 On the flip side, you shouldn't be dragging around an overstuffed suitcase either. Be sure to be strategic in your packing.
We highly recommend bringing a carry-on bag with essentials like medication, documentation, and other must haves for the first day, as your luggage will not arrive to your cabin until later in the afternoon.
7. Neglecting to Put Your Devices in "Airplane Mode"
Those days when cruisers left their digital devices at home are a thing of the past. So, if you have a smartphone, tablet, or other device, make sure you have it properly set to ensure that you do not incur unnecessary charges.
This means putting your devices into "airplane mode". You will still be able to use the cruise line's app in airplane mode. You can also purchase a cruise ship WiFi package to access the internet, which also works in airplane mode.
If your cell phone provider offers international coverage, you can take your phone out of airplane mode while in ports of call for cellular and data usage. Just make sure you put it back on before you set sail. These international plans do not include cruise ships (some mobile carriers offer specific cruise ship plans).
We also have several additional tips for using your smartphone on a cruise that will help you save time and money.
6. Not Knowing What's Happening on the Ship
Each day of your cruise, there is a list of activities and events occurring. Along with trivia, game shows, and pool deck fun, there are often other events like sports competitions, enrichment lectures or talks, cooking or mixology demonstrations, themed parties, and family-friendly activities happening throughout the ship.
We are surprised how many travelers still make the cruise mistake of not knowing what is happening on their cruise ship. The easiest way to stay up to date is the cruise line's app. You can review the list of activities, select those you want to participate in or learn more about them, and then schedule them into your day.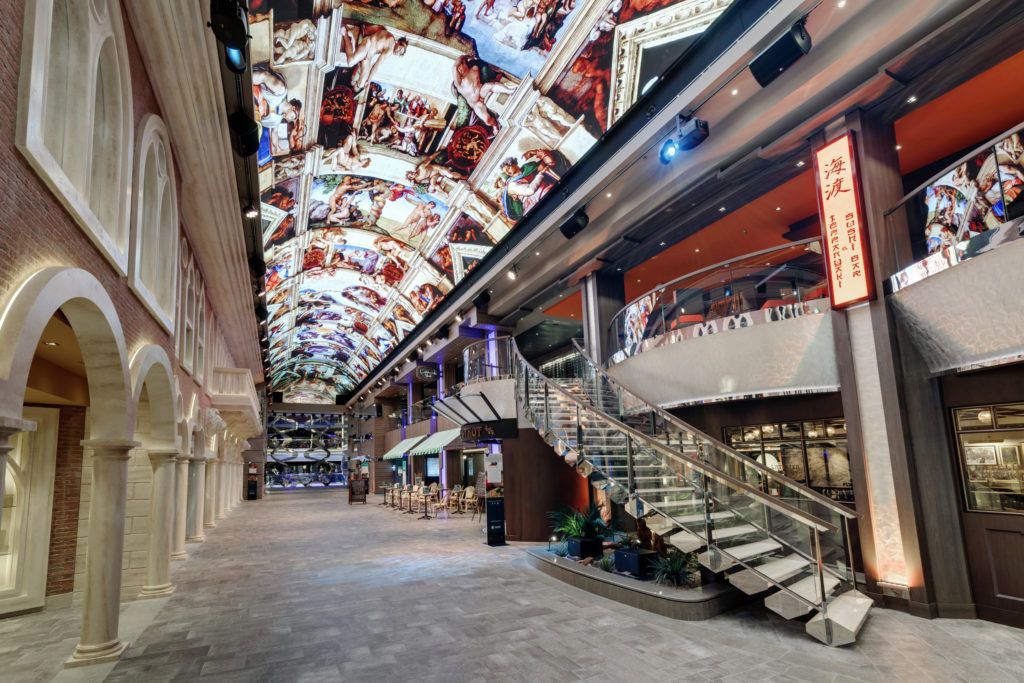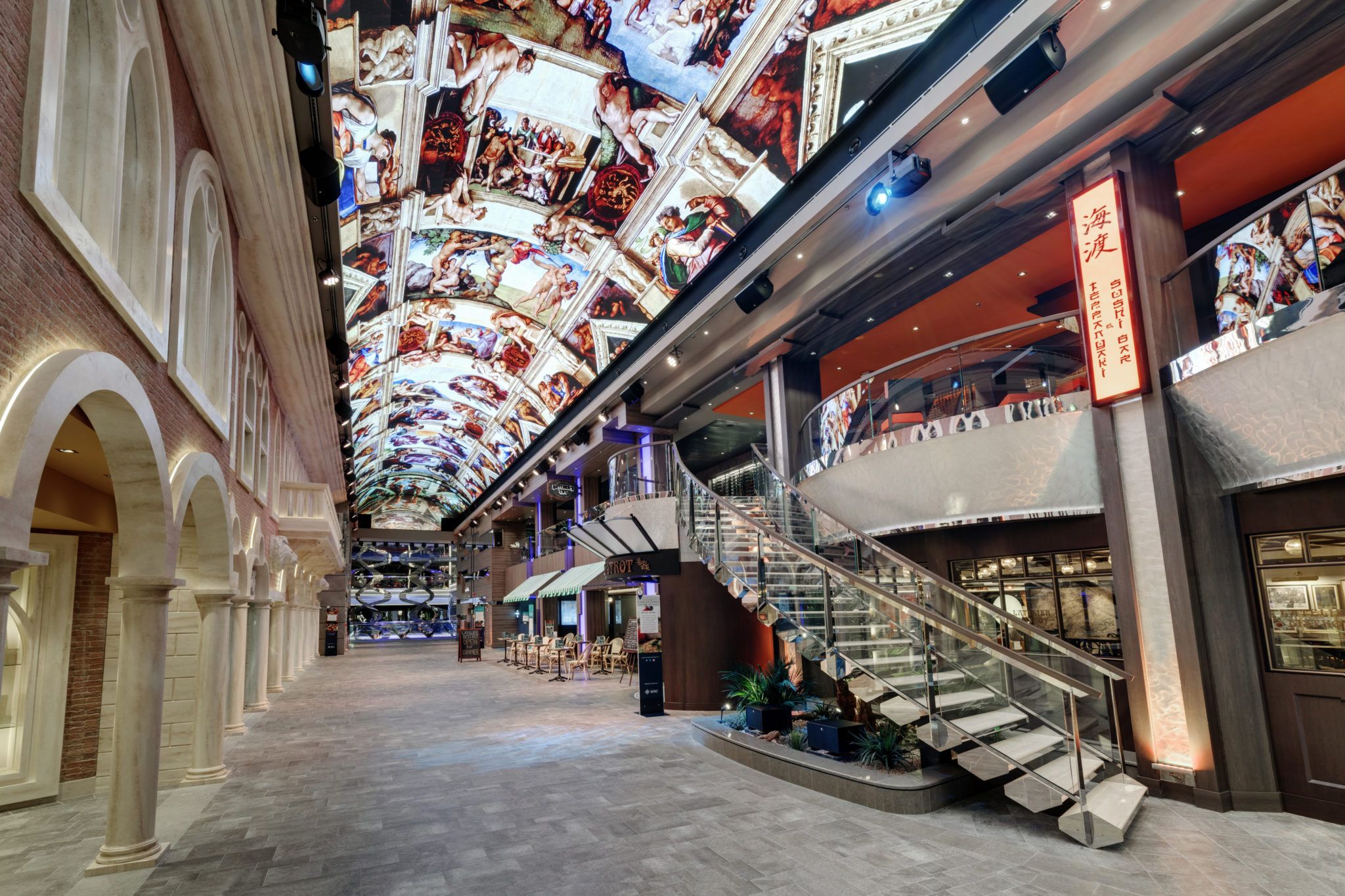 Some "old school" cruisers still like the paper "dailies" that the cruise lines publish. This magazine gives you a run down of the day's events, restaurant openings, and other featured offerings. These dailies are typically delivered to your stateroom on the previous evening. If you happen to lose it, plenty are available at guest services.
We still use both. We have found that the paper copy can be more accurate; although, cruise line apps are getting better every day.
5. Showing up Late to Onboard Activities & Entertainment
Modern cruise ships offer an array of night life and entertainment. Even on older ships, this usually means a nightly production show or headliner in the main theater. Plus a variety of musicians, dancing, and other options around the ship.
Some mega-ships feature multiple venues, some that boast comedians, tribute bands, as well as specialty entertainment and unique shows.
Certainly, you will want to enjoy this amazing entertainment on the ship. Of course, you are not alone. The other thousands of fellow passengers will not want to miss the show either. So, that is why you need to be prompt and arrive early for popular shows and activities. Many cruise ships allow individuals into venues 30-45 minutes before a scheduled showtime.
Yes, this might mean that there will be a line forming at the theater doors even for entertainment that requires a reservation.
For most events, game shows, parties, and other activities, make sure to arrive at least 15 minutes early for seats. On larger ships, you will probably want to arrive 30 minutes before to secure the best seats.
4. Only Eating at the Buffet
Modern cruise ships offer several dining options. One mistake we find cruisers make is eating almost exclusively at the ship's buffet.
In all honesty, we recommend you stay clear of this venue for most of the cruise. This is especially true on cruise embarkation day. On most ships, there will be other casual options to enjoy for lunch, so you can avoid the crowds at the buffet. These usually include a café with sandwiches, pizza parlors, burrito shops, burger joints, etc.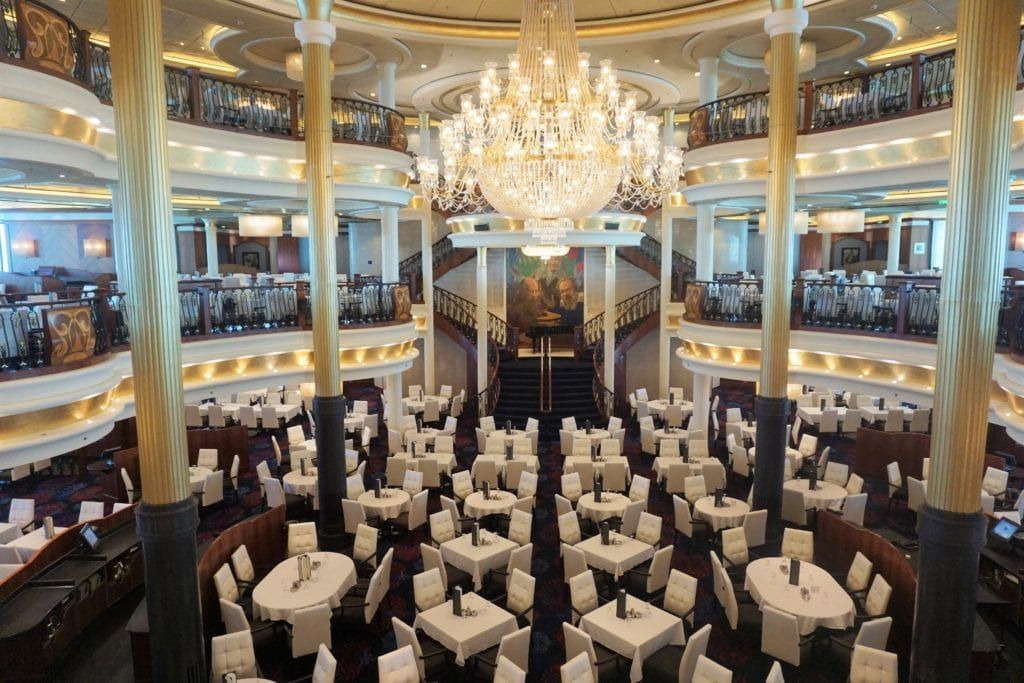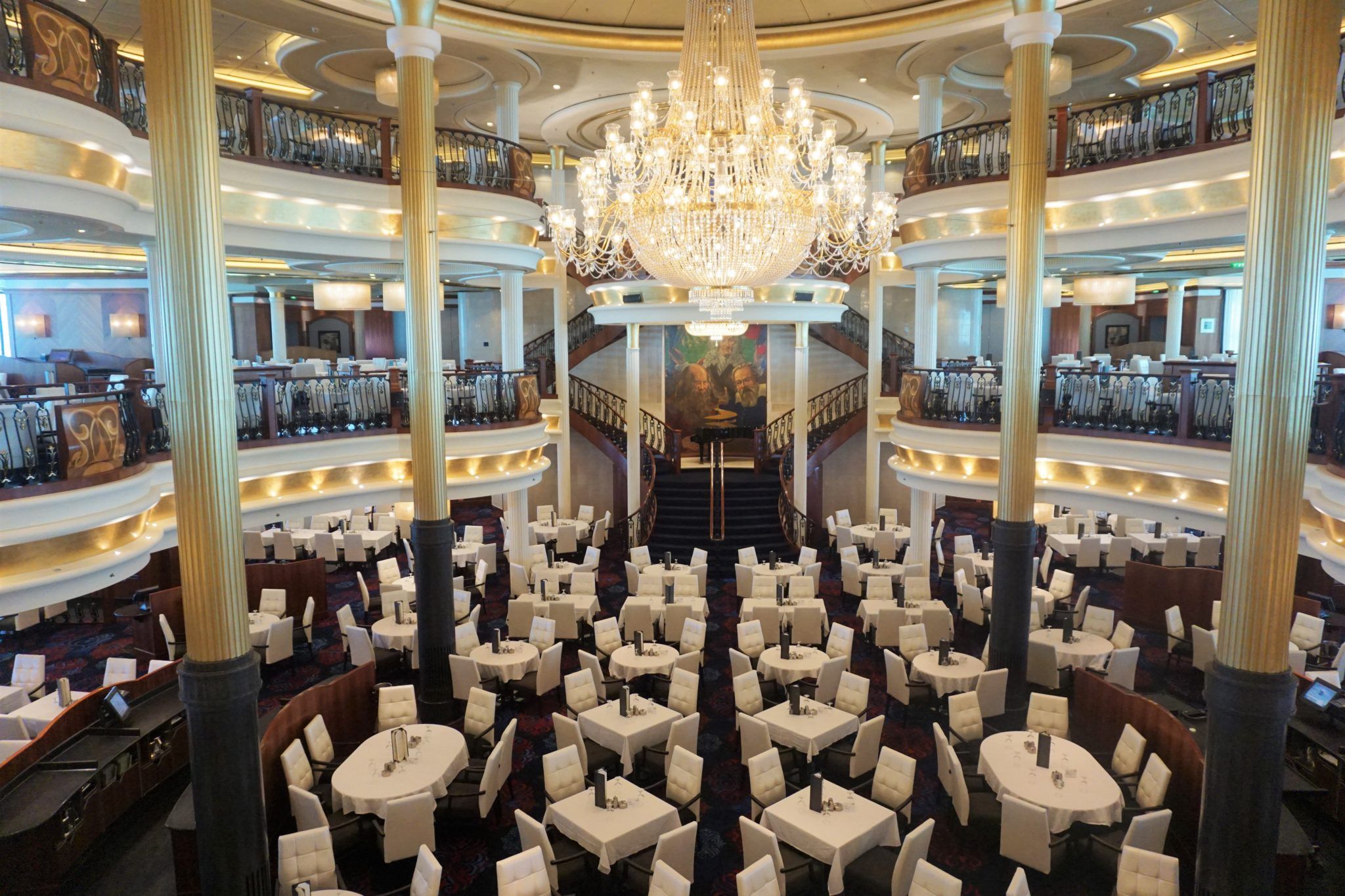 Of course, all cruise ships also feature at least one main dining room. We highly recommend you dine at this complimentary option nightly for dinner. We opt for "traditional dining", as we enjoy having the same waitstaff and seat assignment every night. However, there is usually a more flexible dining option as well. In the main dining room, you will have a wide selection of food options, and the table service is part of the luxury of being on a cruise ship.
It sure beats the queues at the buffet. Not to mention, the food quality and service usually will be better. Yes, the cruise line's dining room does have a dress code; though, it's smart casual which doesn't take much.
Depending on the cruise line, the dining room might also be open for lunch on sea days, as well as for breakfast most days of the cruise.
3. Eating (or Drinking) Too Much
A cruise vacation is an ideal way to unwind. With a variety of bars, restaurants, and opportunities for relaxation, it is tempting to over-indulge. Of course, we are all about trying new foods and cocktails on a trip. Still, make sure to be smart about what you are consuming. Getting sick, either from over eating or drinking, is not how you want to spend your cruise.
We highly recommend that you stick to a schedule when it comes to eating and drinking. There are some easy ways to ensure you don't go home with too much extra baggage.
Yes, it is very tempting to have three full sit down meals, plus some snacks and drinks, each day of your cruise. Honestly, it probably isn't the smartest idea though. Make sure to drink plenty of water, try to pick some healthier options, and get some exercise.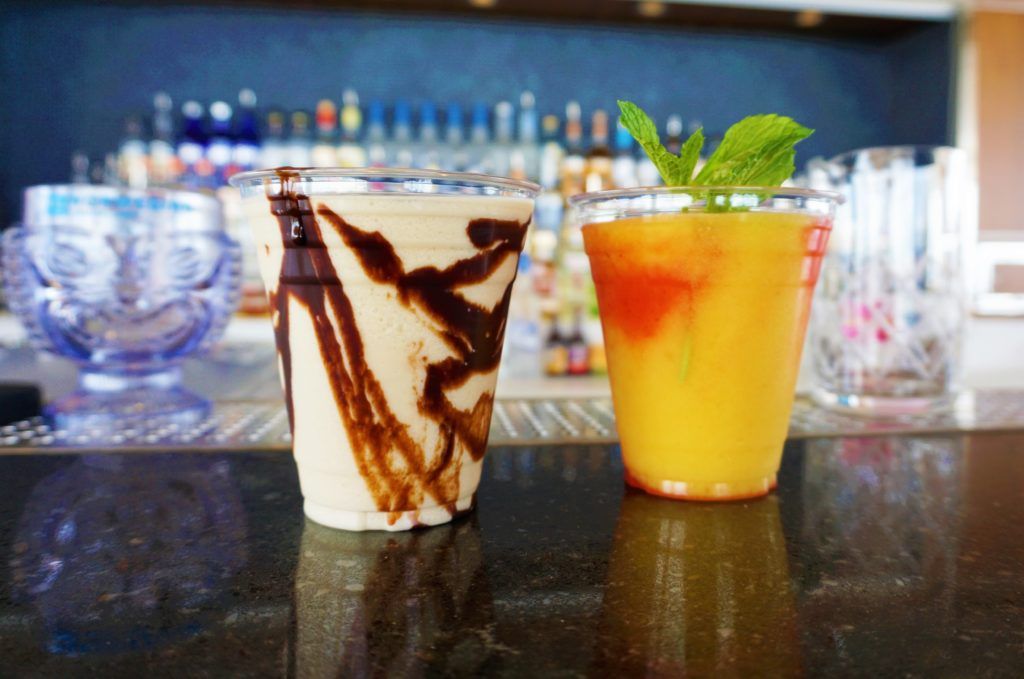 While the bar does open around 8 am each day, that doesn't mean you have to be there. Nor does it mean you should be closing out the nightclub every night. Each person's tolerance for food and alcohol is different, so you need to know your limits.
Sure, you are on vacation to have fun and enjoy yourself. This can mean nightly drinks at dinner and the show, as well as a few poolside libations on sea days. However, you don't want to miss out on events or activities due to waking up with a hangover.
Related Post: Why You Should Purchase a Cruise Beverage Package
2. Making Impulse Purchases
Modern cruise ships offer more and more shopping and up-charge activities. So, another cruise mistake you want to avoid is spending money you don't have on stuff you don't really need.
We recommend avoiding those cruise shopping "seminars", which are really just promotional talks to get you to spend money. There are certainly more exciting, and less expensive, things you can do onboard the ship and ashore rather than wasting your time in jewelry stores.
It is also much cheaper to buy a glass of champagne, than to attend an art auction for a "free glass" of champagne and end up going home with a few expensive pieces of art.
You should also avoid the duty free shops on the ship. Most times, the savings are nominal. Plus, you will need to lug it all back home with you.
If you are looking for souvenirs, you can generally find more authentic goods at your ports of call from local markets. Just make sure to budget accordingly and bring cash ashore.
1. Forgetting to Thank the Crew
Throughout your cruise, you will encounter crew members that go above and beyond to make your trip memorable. Whether it is your waitstaff at dinner or your stateroom attendant, the hard working staff often go the extra mile to ensure you are having the best vacation possible.
So, make sure to show them your appreciation. Of course, a simple thank you is also welcomed. Though, you should also consider providing additional tips to show your gratitude.
Yes, we prepay the daily gratuities, but we always make sure to provide additional tips for exceptional service at the end of our cruise.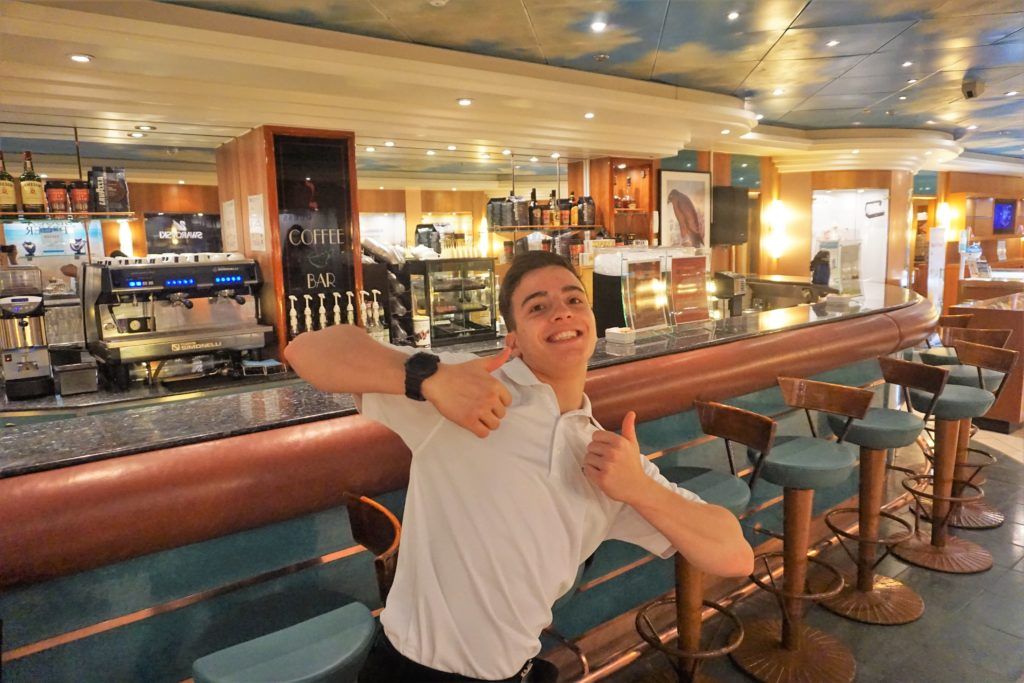 Some ships even have programs where you can nominate crew for awards and recognition.
One huge cruise mistake we see people make all the time is to be rude to the staff, and there is no need for that. If a particular staff member does not meet your expectations, you can politely let them know. You can also alert Guest Services.
Comments
Have you made any of these cruise mistakes in the past? Do you have other tips for newbie cruisers? Drop us an anchor below with your suggestions on how to have a fun and efficient cruise vacation.