In the not so distant past, travelers would embark on cruise vacations to truly escape the world back home. In the rare case of emergency, landlines were available on cruise ships to make a call for several dollars a minute. How quickly things change! Now, most people can't go a day without their smartphones nevermind a week-long cruise. The days of the "unconnected cruise" are officially over. So, we explain everything you need to know about cruise ship internet and WiFi, as well as the costs and plans available for each cruise line.
If you are new to cruising, you should be aware that cruise ship internet is a hidden cost associated with your cruise vacation. That way, you can budget accordingly.
Guide to Cruise Ship Internet and WiFi
Important Things to Know About Cruise Ship Internet and WiFi Speed
One of the most important things you should know about using your smartphone at sea is to turn on airplane mode. If you don't do this, you will rack up insane charges from your cellphone carrier while out to sea. Some carriers do offer specific cruise ship packages, but general international plans do not apply to cruise ships.
You can still use your mobile devices on a cruise ship by purchasing a WiFi plan from the cruise line.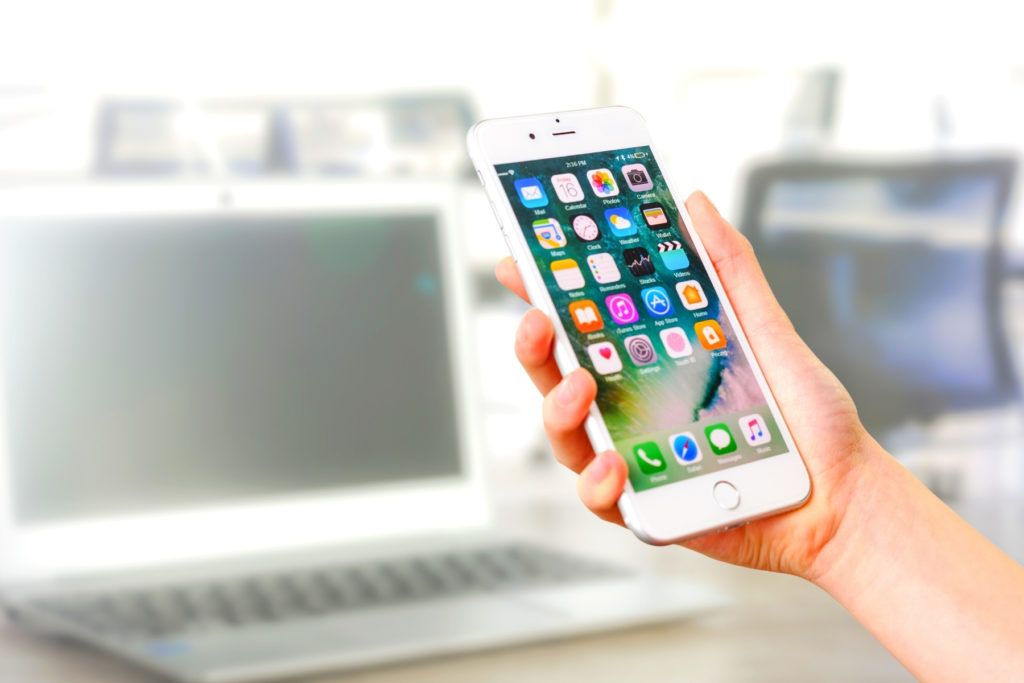 All major cruise lines now offer internet packages, though the types of plans and connection speeds do vary. You should be able to use these packages to access the cruise ship internet for basic tasks like checking email and posting on social media.
However, completing tasks like WiFi calling, FaceTime, and streaming movies and music while out to sea are not a guarantee.
While cruise ship internet is getting faster and has improved leaps and bounds over the past few years, it will probably never be as reliable as your internet back home for a number of reasons. Cruise ship internet depends on satellite connections and geographical location. The ship's distance offshore as well as interference from landscapes and weather can all cause variable cruise ship internet speeds.
Related Post: Top Cruise Destinations
The infrastructure on the cruise ships themselves also play a role, with older ships often having slower connection speeds.
Cruise Ship Internet and WiFi Options
As mentioned previously, WiFi on cruise ships does come at a cost on most major cruise lines. The price varies by the type of plan and the cruise line. Most cruise lines offer internet packages at per day prices that allow for unlimited use over the duration of your cruise.
Some cruise lines also offer smaller packages for occasional usage. These are usually either good for 24 hours or a certain number of minutes.
Prices can vary from $8 per day for social media packages up to $34.99 per day for unlimited premium WiFi packages. Be sure to check your online cruise planner for the exact pricing of internet packages on your cruise.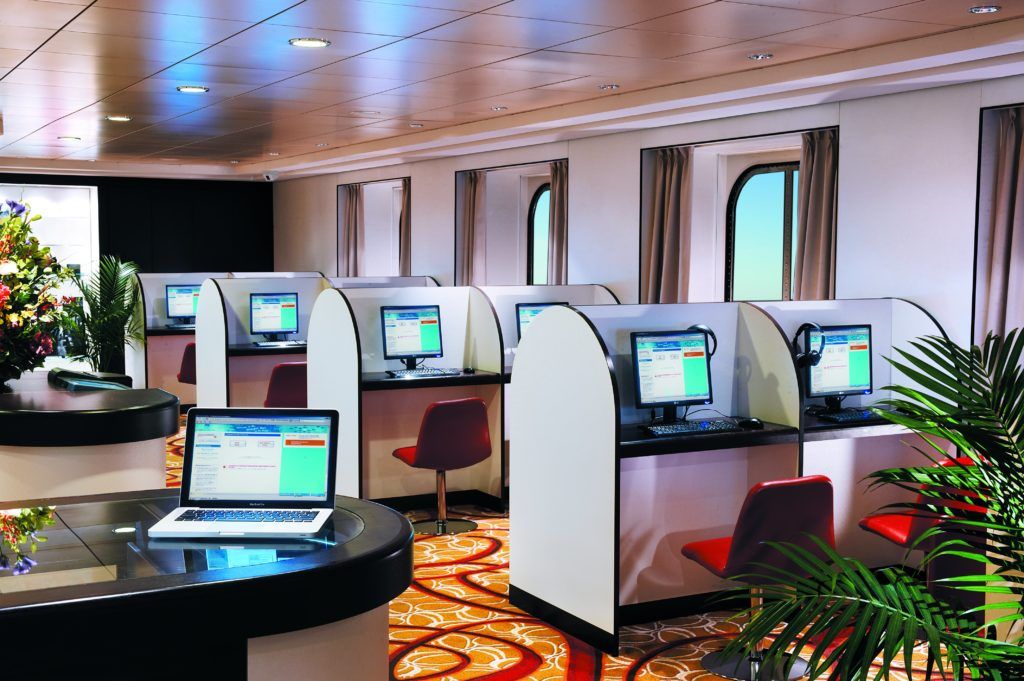 However, many cruise lines now offer smartphone apps. These apps CAN be used without purchasing an internet package. Guests can use these cruise line apps to check the daily activities, make reservations, and more.
Cruise ship apps will be even more important once cruising resumes to allow for QR menus, virtual queues, and more contactless options. Some apps do offer a chat feature that can be purchased for a small fee.
Of note, cruisers should keep an eye out for promotions. Cruise lines will often run sales, and travel agents will often offer perks, that may include free WiFi for booking a cruise or discounted rates for packages when purchased pre-cruise. Other perks may include onboard credit, free gratuities, free drink packages, free specialty dining, and so on.
Related Post: Best Cruise Ships for 2021
Cruise Ship Internet Packages by Cruise Line
Royal Caribbean – Royal Caribbean proclaims that its VOOM internet is the fastest internet at sea. The VOOM Surf + Stream Package allows for all your basic surfing, social media, and email needs in addition to streaming movies and music. The VOOM Surf Package is the cheaper of the plans and offers all the basics without steaming abilities. These packages work onboard the ship as well as on the private island of Perfect Day at CocoCay. Guests can also receive a discount when booking pre-cruise.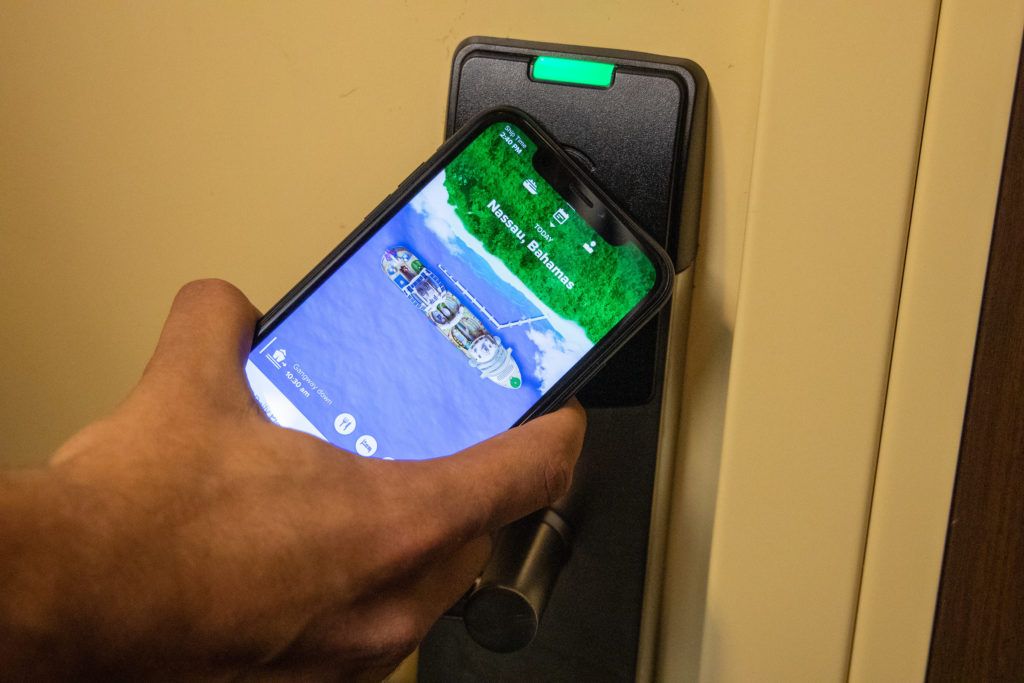 Norwegian Cruise Line – Norwegian Cruise Line offers a variety of cruise ship internet packages. These options include Unlimited WiFi, Unlimited Premium WiFi, Unlimited Social Media WiFi, and 250 Minutes Anytime Internet. As the name implies, the Unlimited Premium WiFi package is the most inclusive allowing for unlimited surfing, social media, and streaming options. Only one device at a time can be used with these packages. Further, cruisers will save 15% off onboard prices when purchasing online.
Carnival Cruise Line – Carnival Cruise Line offers three different internet plans. These plans include the Social WiFi plan, the Value WiFi plan, and the Premium WiFi plan. The Premium plan promises the fastest possible connection, at speeds up to 3 times faster than the Value Plan, and supports Skype video calling. This plan does not include streaming of music and movies, though some newer ships are Netflix-app enabled. Cruisers can save 15-20% off these internet packages when purchased pre-cruise.
Celebrity Cruises – Celebrity Cruises offers two internet packages, Stream and Surf. The Stream package allows for full WiFi access including video chat and streaming of music and movies. The Surf package is the cheaper of the plans but does not include streaming, the ability to send or receive photos, or use technology such as FaceTime.
Update: Celebrity Cruises announced that beginning November 17, 2020, basic Surf internet will be included in the standard cruise fare. This new Always Included pricing structure aims to provide a more all-inclusive cruise vacation. Upgrade packages are available that include upgraded Stream internet.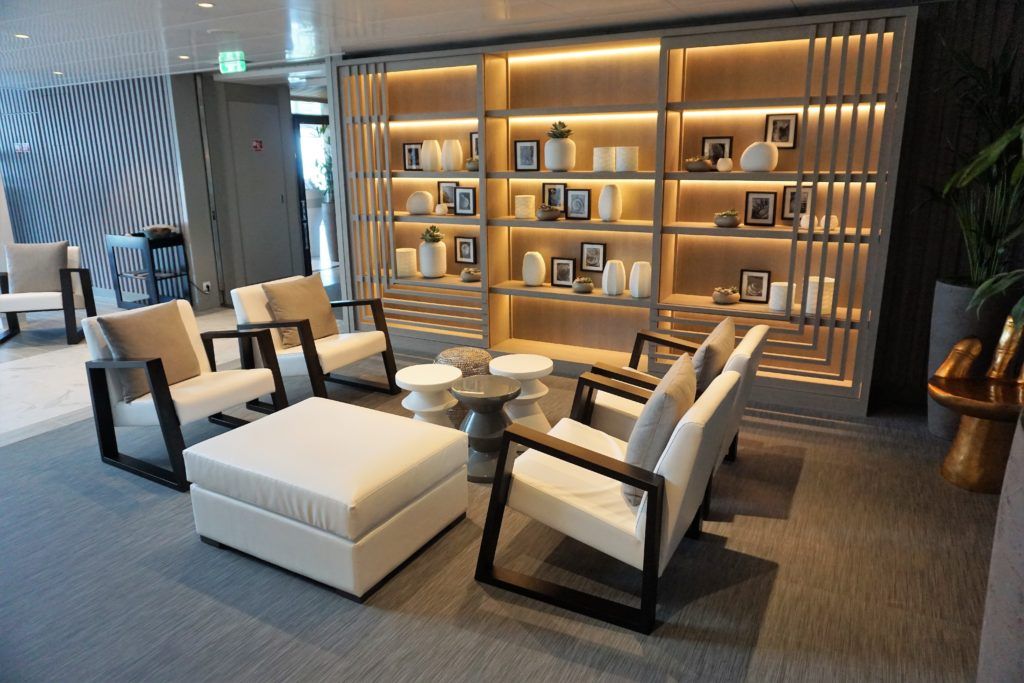 Princess Cruises – Most ships in the Princess Cruises' fleet have upgraded MedallionNet internet capabilities. The cruise line claims this is the best WiFi at sea – fast, reliable, unlimited, and affordable. Guests can purchase Unlimited MedallionNet packages for the duration of their cruise that include the ability to surf, stream, FaceTime, and more. If purchased online at least 3 days prior to your cruise departure, you can secure rates as low as $9.99 per day.
Holland America Line – Holland America Line Connect is the brand's version of satellite internet at sea. Guests can chose a Social plan, Surf plan, or a Premium plan. As you would suspect, the social plan allows for checking social media apps, while the surf plan allows for checking your email and browsing the web. The Premium plan is the most inclusive allowing for streaming and the use of apps like YouTube and Skype. Guests can purchase voyage-long or daily plans onboard via the cruise line's Navigator app.
MSC Cruises – MSC Cruises offers a variety of internet packages. The Unlimited internet package provides unlimited access to the web on one device for the duration of your cruise but can only be purchased onboard. The Premium package lets you connect up to 4 devices with a usage limit of 6GB. The standard internet package lets you connect up to 2 devices with a usage limit of 3GB. The Chat & Social Apps package can also only be purchased onboard and allows access to social media on one device for 1.5GB of usage. Finally, the 24 hour package is valid on one device for a 24 hour period. This package allows unlimited usage but can only be purchased onboard. Video streaming is not available with any of these packages.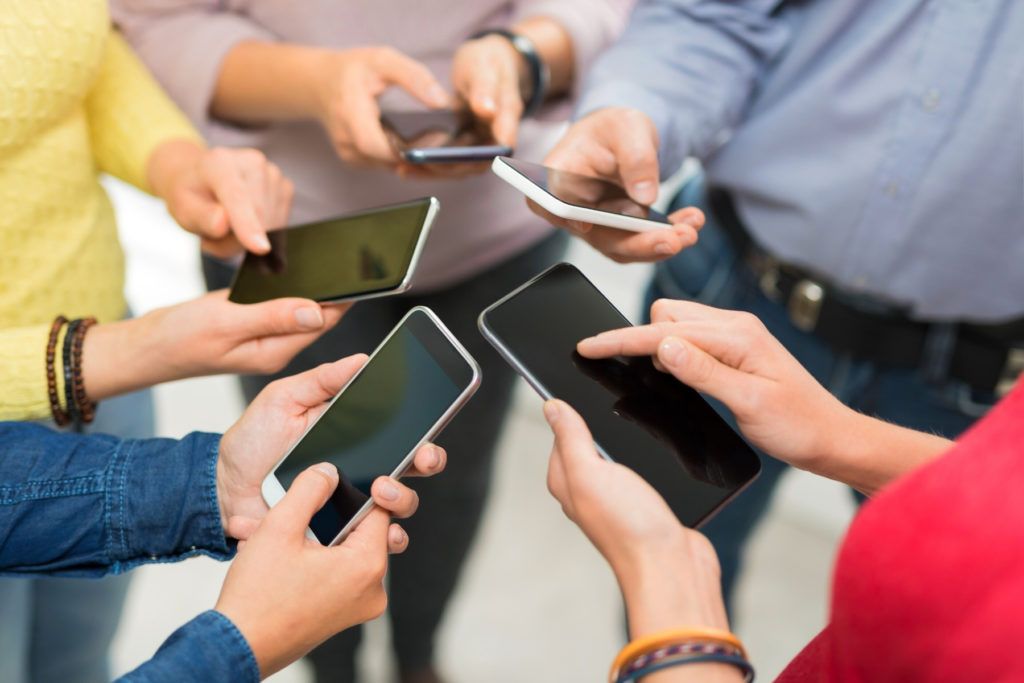 Disney Cruise Line – Connect@Sea offers Disney Cruise Line guests WiFi packages based on usage. The pay as you go package costs $0.25 per megabyte. There are also three bundle packages available. The Small package allows for 100 megabytes of usage for $19. The medium package includes 300 megabytes for $39, and the Large package includes 1,000 megabytes for $89. Needless to say, there won't be any streaming with these cruise ship internet packages! Of note, cruisers can chat with other onboard guests via the Navigator app free of charge.
Virgin Voyages – Virgin Voyages has announced that unlimited WiFi browsing is included for all Sailors. So, there's no charge for social media, email, web browsing, or messaging. An upgraded premium internet package will be available for an extra cost. This package will offer the fastest speeds to support streaming. Pricing is not yet available at the time of this posting.
Viking Cruises – Like many of the other luxury cruise lines, WiFi is included in the cruise fare on all Viking cruises. In order to ensure fair usage for all, the cruise line states they reserve the right to limit heavy-bandwidth applications, downloads, or software upgrades.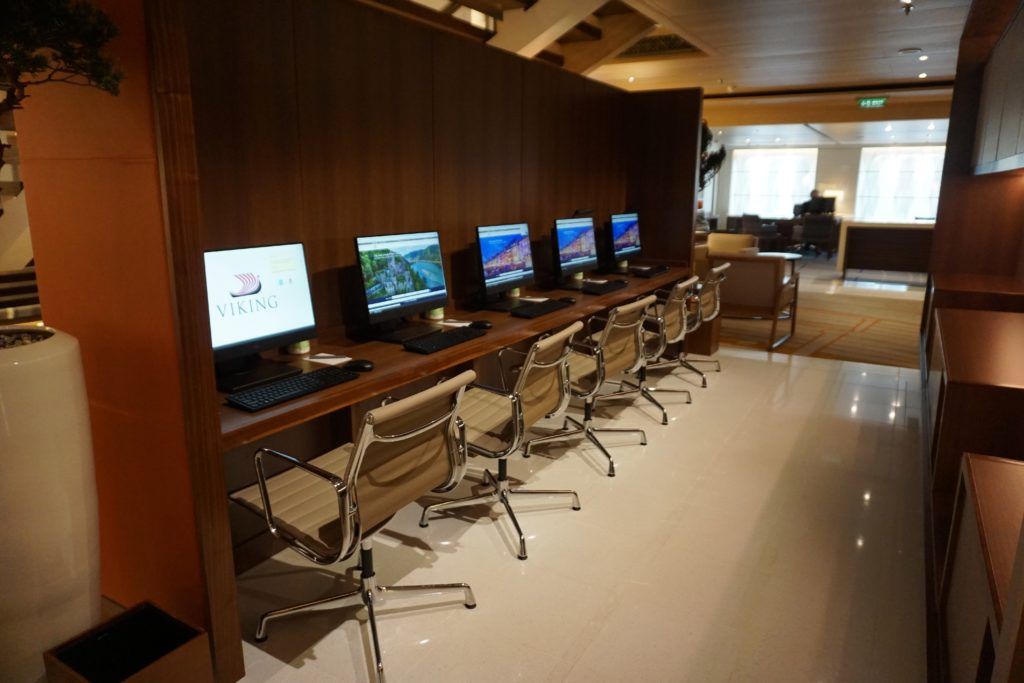 Related Post: How to Save Money on a Cruise
Should I Buy Cruise Ship Internet?
Now that you know the various internet packages and prices offered by the cruise lines, it is up to you to decide whether you purchase one of these plans. While some cruisers still disconnect while on vacation, many of us can not do without this modern convenience.
Whether it is to check in on family back home, post on social media, or reply to some work emails, most cruisers do purchase some form of a WiFi package on a cruise. Luckily, cruise lines offer various plans to accommodate all your needs.
If you are looking to save money, perhaps you forego the cruise ship internet completely and wait until you go ashore. Depending on your cellphone carrier and plan, international coverage may be included or plans may be available for purchase to use when going ashore. Often times, these rates will be cheaper than cruise internet packages.
You can also look for local restaurants or facilities with free WiFi hotspots in your ports of call.
Comments
Do you buy a cruise ship internet package? Do you think these plans are worth it? Drop us an anchor below to share your experiences using cruise WiFi while at sea.