Have you gotten to the end of your cruise and dreaded receiving that final bar bill? Well, you can avoid the sticker shock on your next sailing by considering a beverage package. Most mainstream cruise lines now offer alcoholic beverage packages. These packages allow travelers to pay one flat fee for access to most drinks onboard. We have put together this complete guide to cruise ship drink packages to help you sift through all of the different options. .

Complete Guide to Cruise Ship Drink Packages
Cruise Ship Drink Package Basics
Each cruise line's alcoholic beverage packages are slightly different. Although,  they almost all have certain inclusions and restrictions that you should know before buying one of the packages.
1. Most drink packages are priced per person, with a flat fee per day.
2. You need to purchase the drink package for the entire cruise (not just select days).
3. An additional service charge (of either 15% or 18%) is added to the total purchase price of a drink package at checkout.
4.Once the cruise has begun, beverage packages are non-refundable and non-transferable.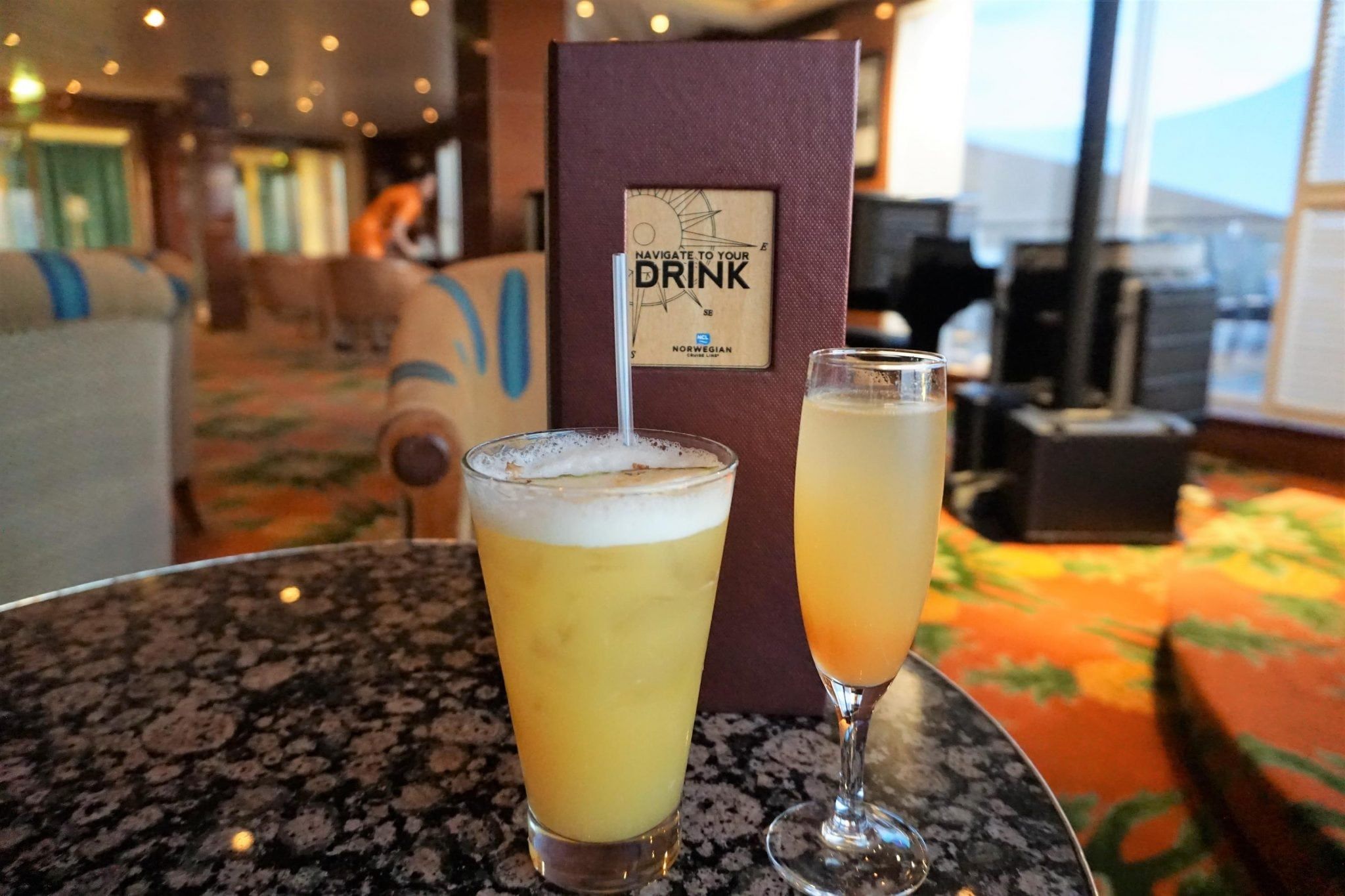 5. Many cruise lines require all individuals in a stateroom to purchase a beverage package.
6. Beverage packages are usually not offered on chartered sailings or on cruises two nights or shorter.
7. Most packages cover beverages purchased at onboard restaurants and bars, and they may work on the cruise lines' private islands.
8. Cruise drink packages often cover drinks up to a certain dollar amount.. Afterward, cruisers need to pay the difference for any drinks that are above this maximum allotment.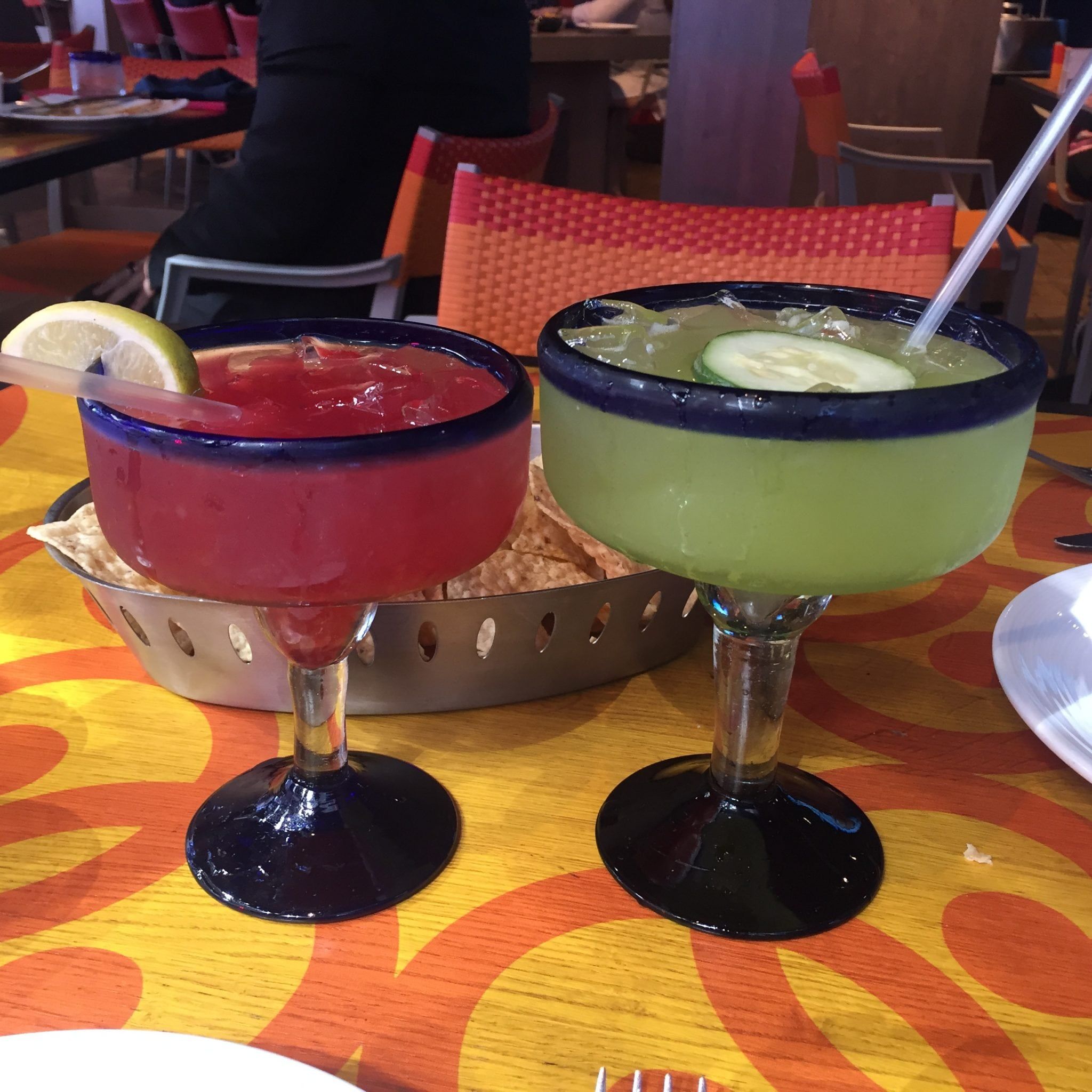 9. Most drink packages do not cover bottles of wine, bottles of liquor, mini-bar items, souvenir cup/specialty promotions, or room service purchases.
10. Cruisers are entitled to one drink at a time, whether it is alcoholic or non-alcoholic. Drink packages do not cover onboard specials like "buckets of beer".
11. Drink packages are for "personal consumption", meaning no sharing of drinks with other cruisers that do not have a package.
12. Most cruise line packages are "unlimited" for the duration of the cruise.
13.Cruise lines reserve the right to deny service to individuals who are intoxicated so please enjoy responsibly.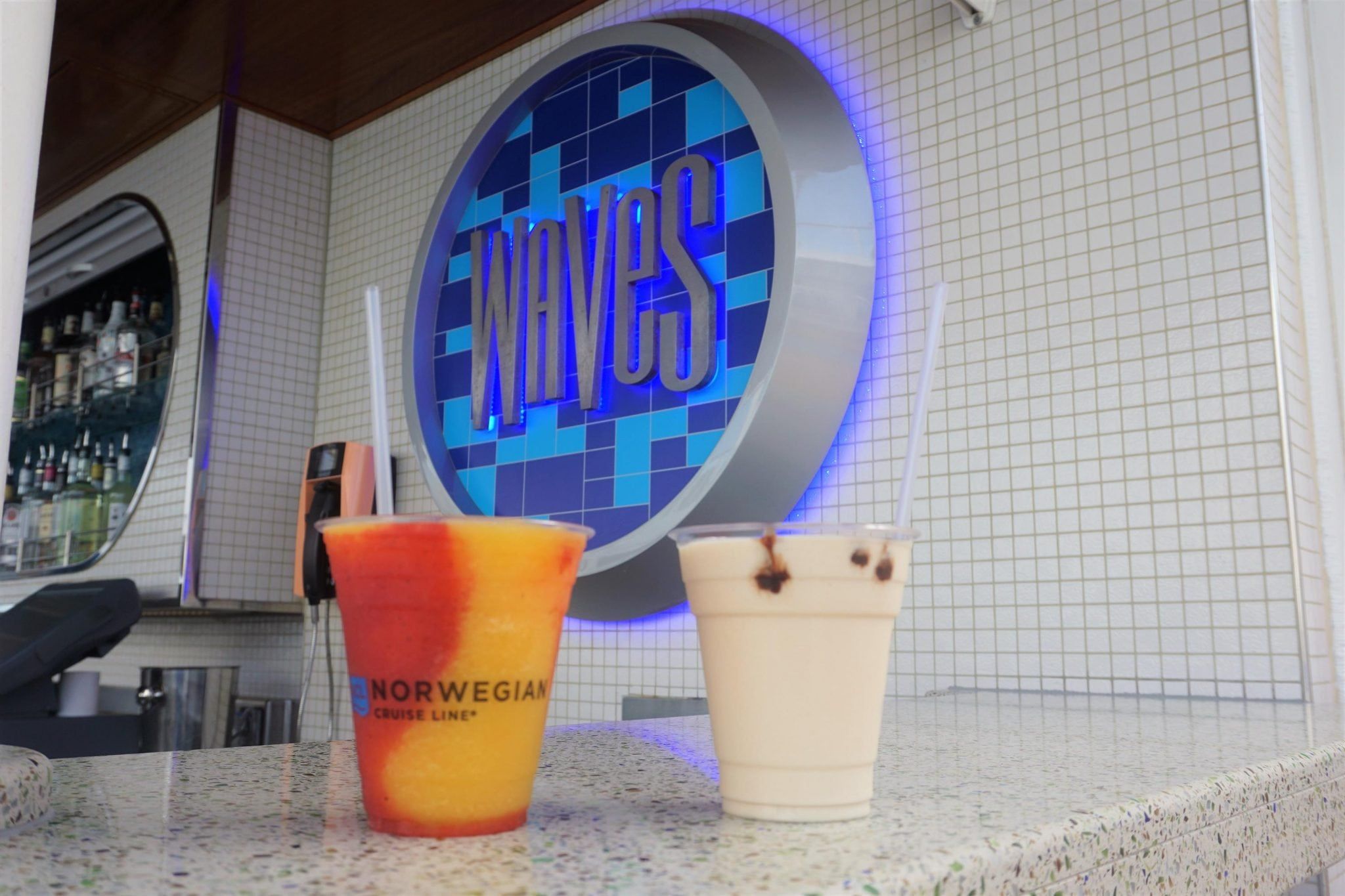 Cruise Line Beverage Package Options
Royal Caribbean International
The Deluxe Beverage Package – Starting at $55 a day (plus 18% service charge), the Deluxe Beverage package covers all beers, wines by the glass, and cocktails priced up to $12 ($13 on Oasis-class ships). The package also includes 500ml stilled and bottled water, specialty coffees at onboard coffee shops (Starbucks on Oasis-class ships is not included), as well as soda and juices. All individuals in a stateroom need to purchase the plan.  Also, you can often score a 20% (or greater) discount on the package by purchasing early in your Cruise Planner.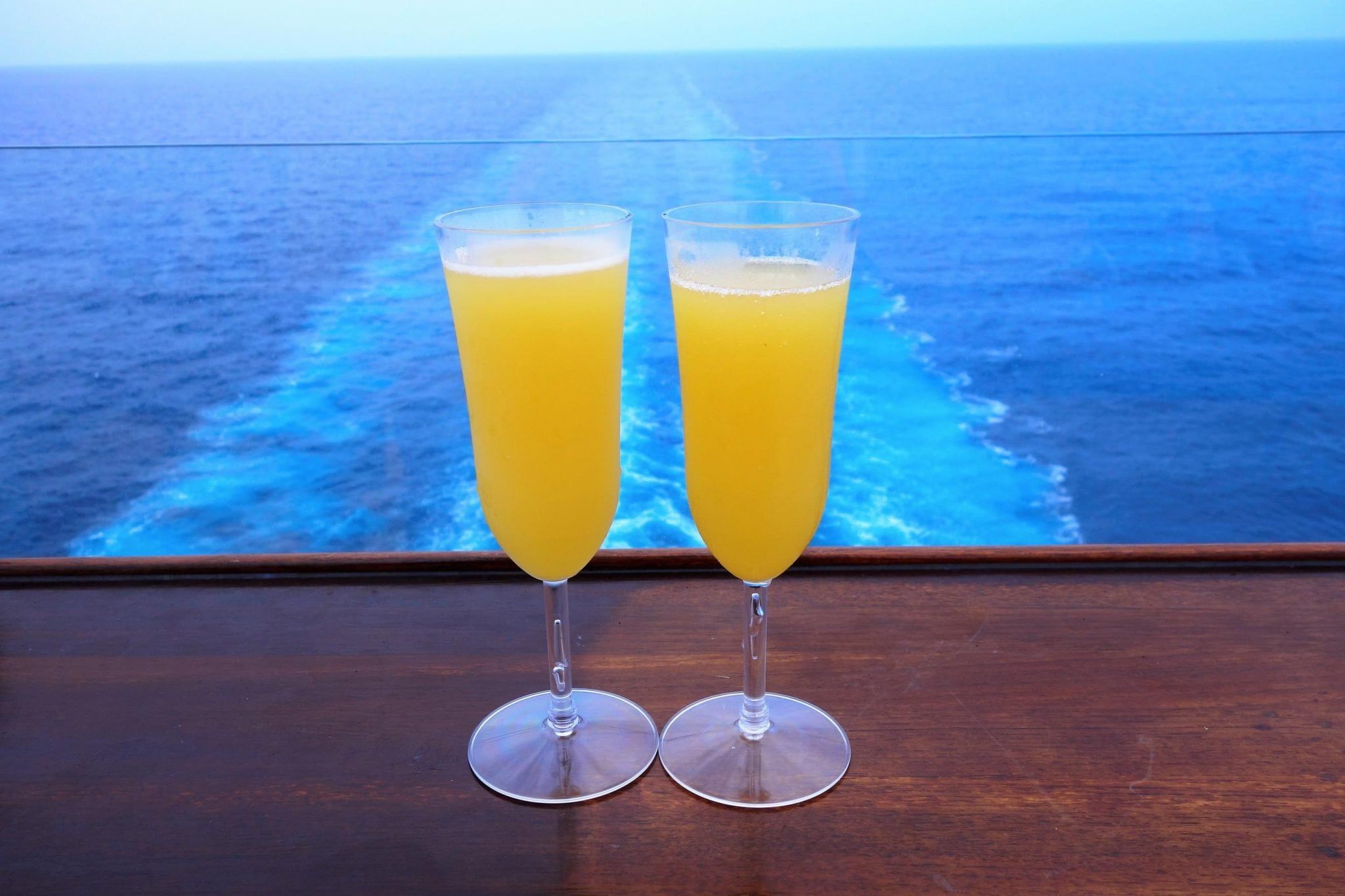 Carnival Cruise Line
The Cheers Program –  The Cheers! program is one of the best mainstream cruise line packages. At $56.95 (plus 15% service charge, this new pricing goes into effect in 2018) this package on Carnival cruise ships covers quite a lot. All cocktails, beers, and wines by the glass up to $50 are covered on the package. Although, the line limits the number of alcoholic beverages consumed by an individual to 15 drinks during a 24 hour period. Still, a variety of additional non-alcoholic beverages are unlimited in the plan. These include soft drinks, zero-proof cocktails, energy drinks, 500 ml bottled water, premium bottled water at dinner, and specialty coffees and teas. In addition, if you book pre-cruise, you get a $5 discount per day. All individuals over 21 in a cabin must purchase the plan for the entire duration of the cruise.
Norwegian Cruise Line
The Ultimate Beverage Package – Starting at the startling price of $89 (plus 20% service charge), Norwegian's Ultimate Beverage Package includes any wines, beers, or cocktails priced at $15 or less per glass. The package also covers soda and juices at all bars, but no other non-alcoholic beverages. While the package works on the cruise line's private island of Great Stirrup Cay, it does not include drinks at the line's newest destination Harvest Caye, Belize. The beverage package must be purchased by all adults staying in the same stateroom.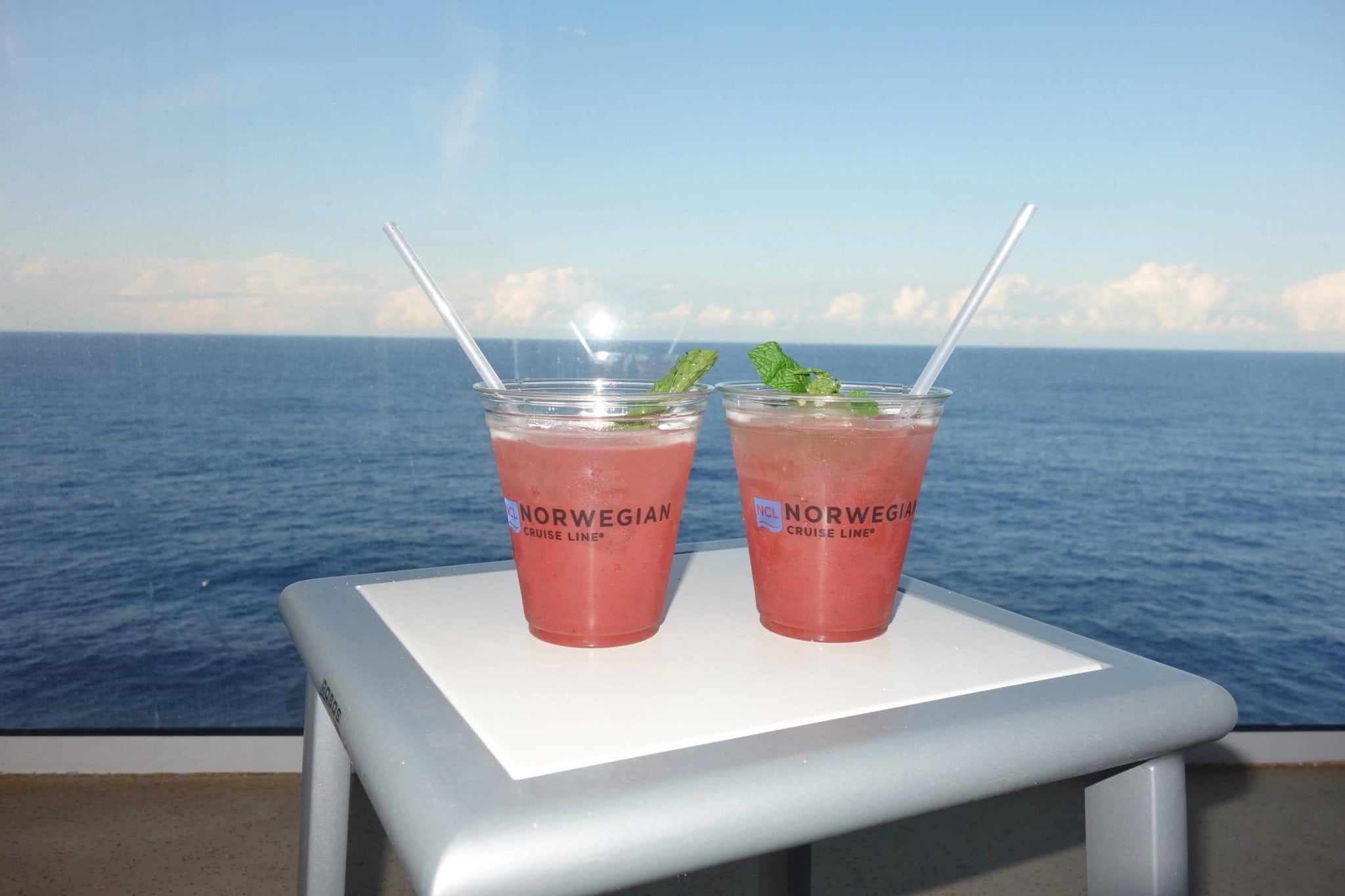 The Corks and Caps Package – With a daily charge of $59 (plus 20% gratuity), the Corks and Caps Package covers beers and wines by the glass up to $15. Also, the package includes soft drinks and juices at the bars and lounges on the ship. The program has similar restrictions as the Ultimate Beverage Package, with the main difference being this package does not include any liquor based cocktails.
Princess Cruises
Premier Beverage Package – With a per day price of $59.99 (plus 15% service charge), the Premier Beverage Package on Princess Cruises covers a variety of beverages. Beers, wines, and cocktails up to $12 a glass are all covered in the plan. Also included in the plan are soda, bottled water, and specialty coffees. Depending on the region/ship, Princess Cruises may not offer the package for certain sailings. The prices and coverage are also different for Australian cruises. Still, the package covers virtually all drinks offered at onboard bars and restaurants. However,  you will be charged the full menu price if you do opt for a drink over the coverage price,. The cruise line does not currently require all individuals in a cabin to purchase the package.

Holland America Line
Elite Beverage Package – While appealing to a more subtle crowd, Holland America does still offer beverage packages. The Elite package priced at $54.95 a day (plus 15% gratuity) features any premium spirits, cocktails, wines, beers, coffees, non-alcoholic beverages, bottled water, and sodas up to $15. On Ms Koningsdam, this package also includes the freestyle machines.
Signature Beverage Package – For a daily charge of $44.95 (plus 15% gratuity) if purchased pre-cruise or $49.95 if purchased onboard the ship, this package covers beers, wines, and cocktails priced up to $8. While a rather low allotment, you will be pleasantly surprised at the number of drinks that are included in the package. The package also includes bottled water, soda, and other mocktails. Any drink not covered in the plan needs to be paid 100% out of pocket. Passengers are also charged full price for any additional drinks consumed over the daily maximum of 15 beverages.
Celebrity Cruises
Premium Package – At a per day cost of $65 a night (plus 18% gratuity), the Premium Package on Celebrity Cruise Line includes all beer, wine, and cocktails priced up to $13 a glass. A wide range of premium options are covered in the package including craft cocktails and specialty beers and wines. Along with premium coffee and soft drinks, this package also includes bottled and freshly squeezed juices, purified bottled water, Vitamin Water, and Red Bull. This package also includes a 20% discount off bottles of wine. All cruisers in a cabin are not required to purchase a beverage package.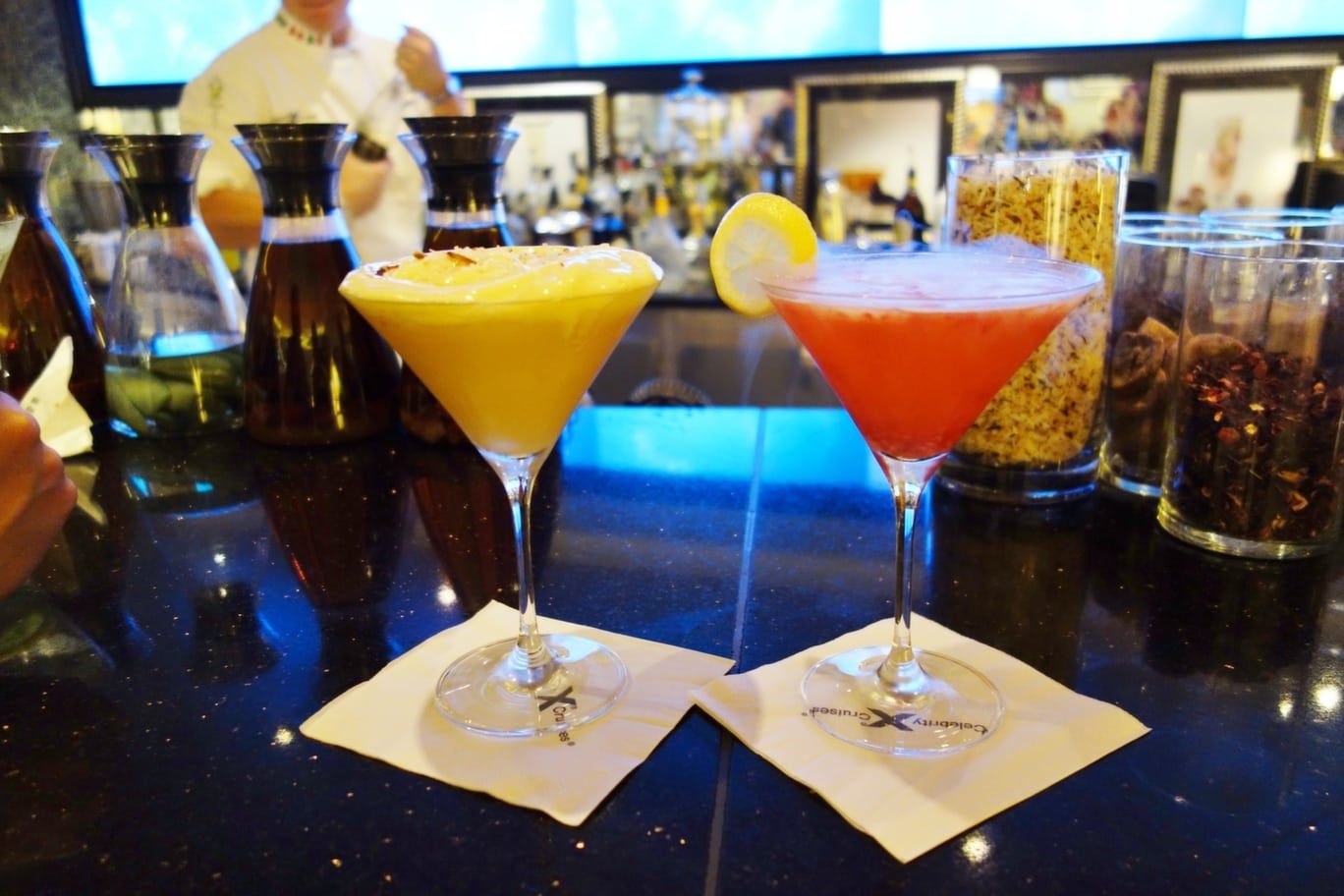 Classic Package – At a cost of $55 a day (plus 18% gratuity), this package includes a more limited selection than the Premium Package- beverages up to $9. Many liquor brands will be included, but signature cocktails will be additional. Premium coffees and "non-premium" bottled water, along with juices and soft drinks, are also part of this package. For a complete comparison of brands covered on the Classic and Premium package refer to Celebrity Cruises' website.
Standard Package – A relatively new offering, the $45 a day (plus 18% gratuity) Standard Package covers select beers, wines, spirits, and cocktails priced at $6 or less. These mostly entail well brand spirits, as well as non-premium bottled water and soft drinks.
MSC Cruises
All Inclusive Premium Package – With a daily charge of $61 (plus 15% gratuity), the All Inclusive Premium Package on MSC covers quite a bit. According to the cruise line, this package includes the "entire bar list", meaning virtually all cocktails and premium mixed drinks as well as top-shelf liquors are included. A "wide selection" of wines by the glass, as well as beers, soft drinks, bottled water, and specialty coffees can also be consumed at all bars, restaurants, and specialty dining venues. The package also includes beverages from in stateroom mini-bars, room service, and food items from the Pastry Shop and Ice Cream Shops. All guests staying in a room must purchase the package.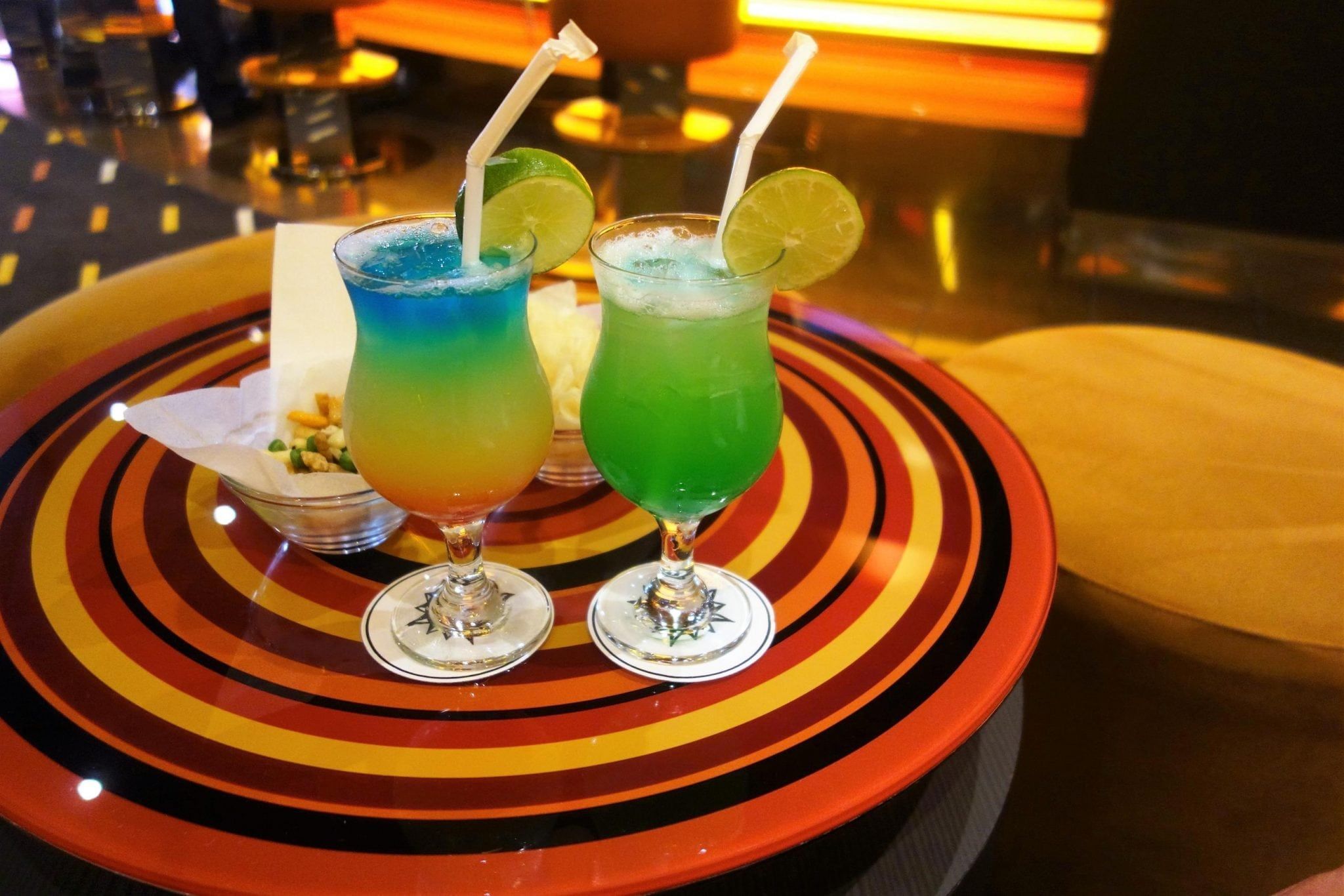 All Inclusive Classic Package – For the per day cost of $45 (plus 15% gratuity), cruisers will be able to consume call brand spirits and cocktails from the bar list. Also, package entails cruisers to a selection of beer and wine from all bars, lounges, and restaurants. Non-alcoholic drinks covered include bottled water, specialty coffees, fruit juices, and soft drinks. While dollar amounts are not specified, the range of covered drinks is sure to be more selective than the Premium Package.
Mealtime Restaurant Package– With prices starting at $20 a day (plus 15% gratuity), guests have the option of purchasing this "mealtime" drink package. It includes a selection of house wines, draught beer, soda, bottled water, and fruit juices. Guests can consume unlimited quantities of included beverages during lunch and dinner time. The package only works in the complimentary restaurants or buffet area for select hours. Beverages consumed at bars, lounges, or specialty dining restaurants will cost cruisers additional.

Disney Cruise Line
Disney Cruise Line does not offer a traditional alcoholic beverage package at this time. It does offer a wine and dine program. Using this program cruisers can save by pre-purchasing select bottles of wine for a discounted price.
Comments
Do you purchase a beverage package on a cruise? Do you think they are a good value? Drop us an anchor below to share your experiences using cruise ship drink packages.