Cruising has restarted in many parts the world. With cruise ships slowly resuming service in different countries, it might be difficult to keep up with the announcements. That is why we have put together this extensive list of all the cruise ships sailing right now as well as the cruise ships planning to set sail this summer. Make sure to come back often as we will continue to update this post.
Which Cruise Ships Are Sailing Right Now
Royal Caribbean International
Quantum of the Seas
Of the major cruise lines, Royal Caribbean is one of the only to have a cruise ship sailing right now. Currently, Quantum of the Seas is offering cruises from Singapore. Open only to citizens of the southeast Asian country, Quantum of the Seas is offering 2, 3, and 4 night Ocean Getaways. Essentially, cruises to nowhere.
Given the success, Royal Caribbean extended the Singapore season on Quantum of the Seas through October 2021.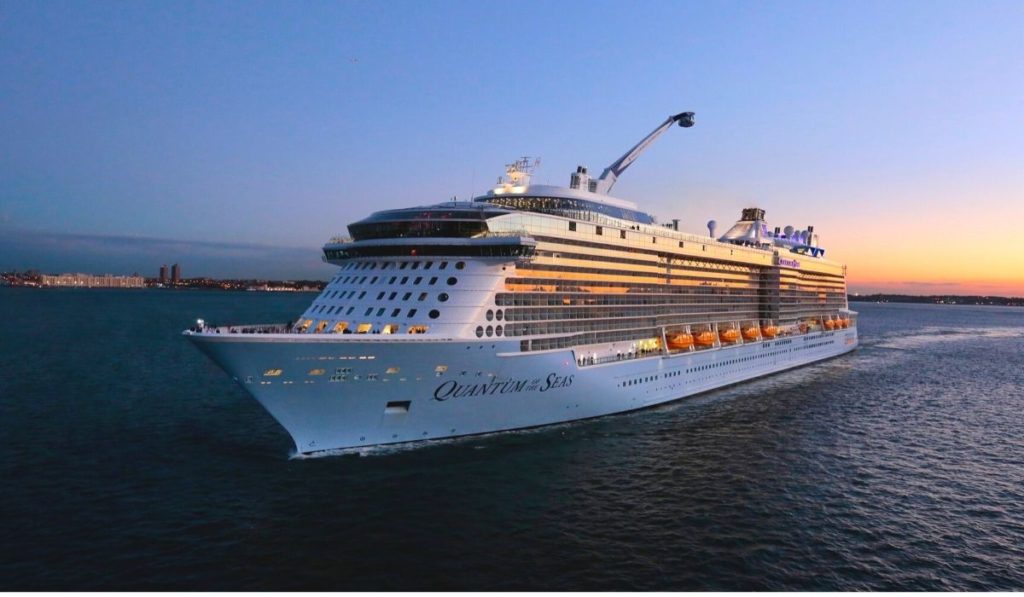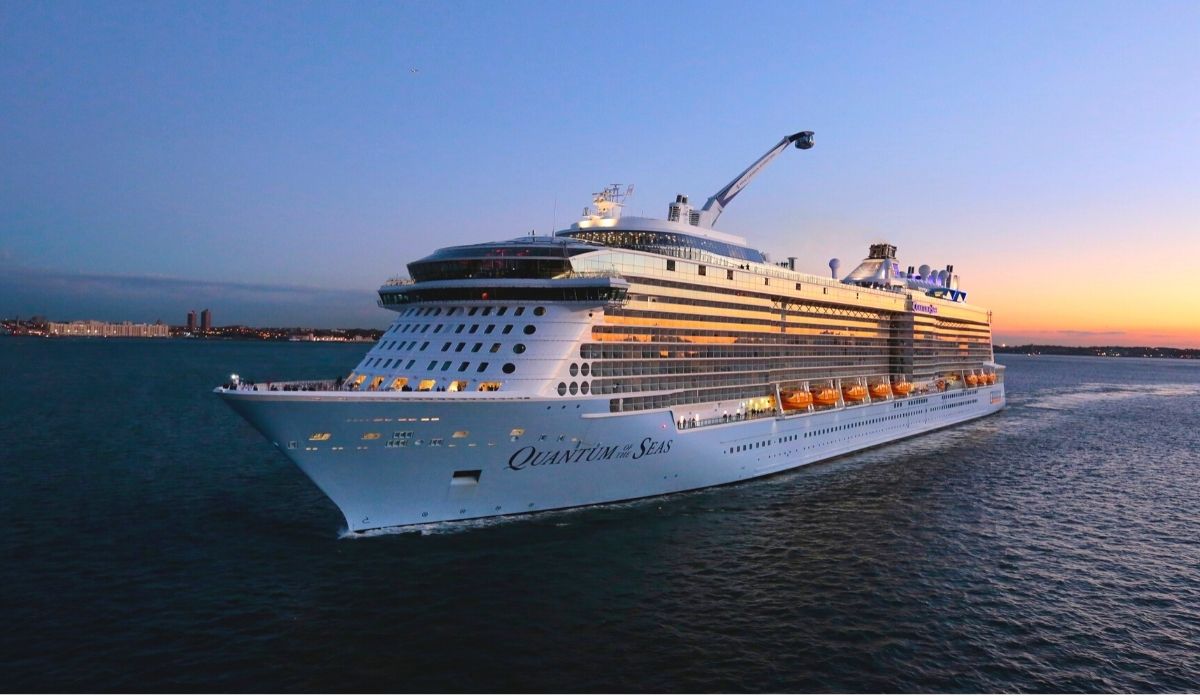 In partnership with the national government, these sailings include a number of comprehensive health and safety measures, such as mandatory COVID-19 testing, reduced sailing capacity, and strict physical distancing measures.
MSC Cruises
MSC Grandiosa
Back in August, MSC Cruises was one of the first cruise lines to begin sailing. While there have been a few starts and stops along the way, MSC Grandiosa is currently offering Western Mediterranean cruises leaving from Genoa, Italy. This 180k gross ton ship is the largest cruise ship sailing right now. The cruise is open to citizens from Schengen countries, which include many European nations.
Sadly, Americans are not allowed onboard yet.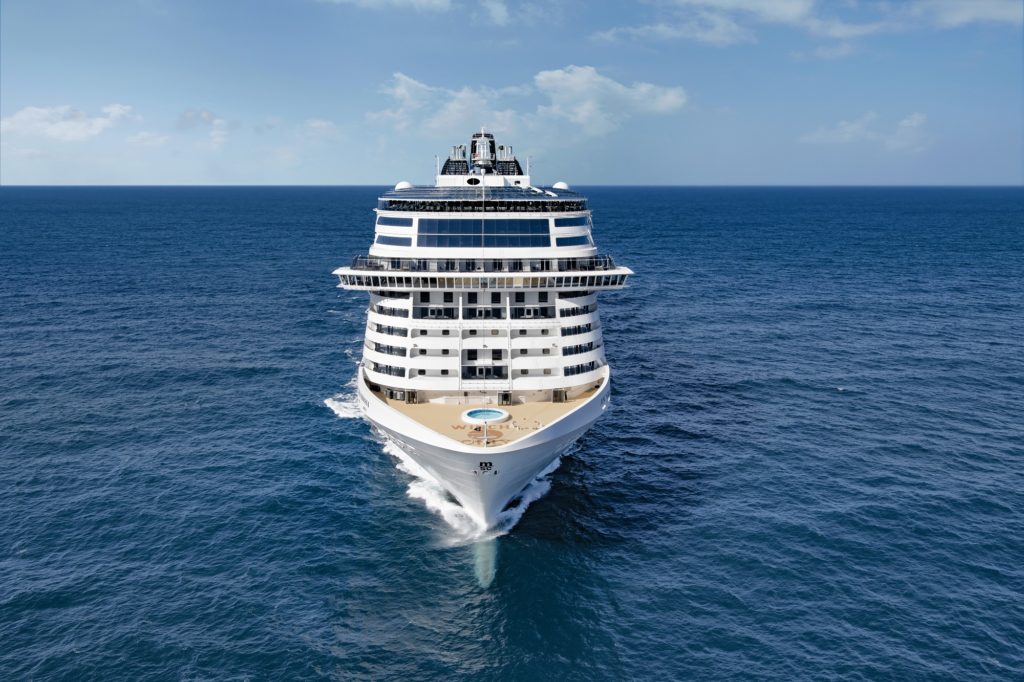 MSC Cruises has had a comprehensive healthy and safety protocol in place since operations resumed. These include COVID-19 testing prior to boarding, social distancing, and facial coverings when in public areas. The cruise line has implemented enhanced sanitation and cleaning procedures as well, employing the use of hospital-grade disinfectants and UV-C light technology. COVID vaccines are not required at this time.
MSC Seaside
On May 1st, MSC Seaside rejoined the MSC Cruises' fleet offering Mediterranean cruises. This mega-ship began sailing weekly 7-night cruises in the Western Mediterranean, featuring new destinations in Siracusa in Sicily and Taranto in Puglia, Italy. Similar to MSC Grandiosa, these sailings are only open to residents of select European countries.
The cruise line is offering a number of protected shore excursions so that guests can discover the ports' rich historical and archaeological sites.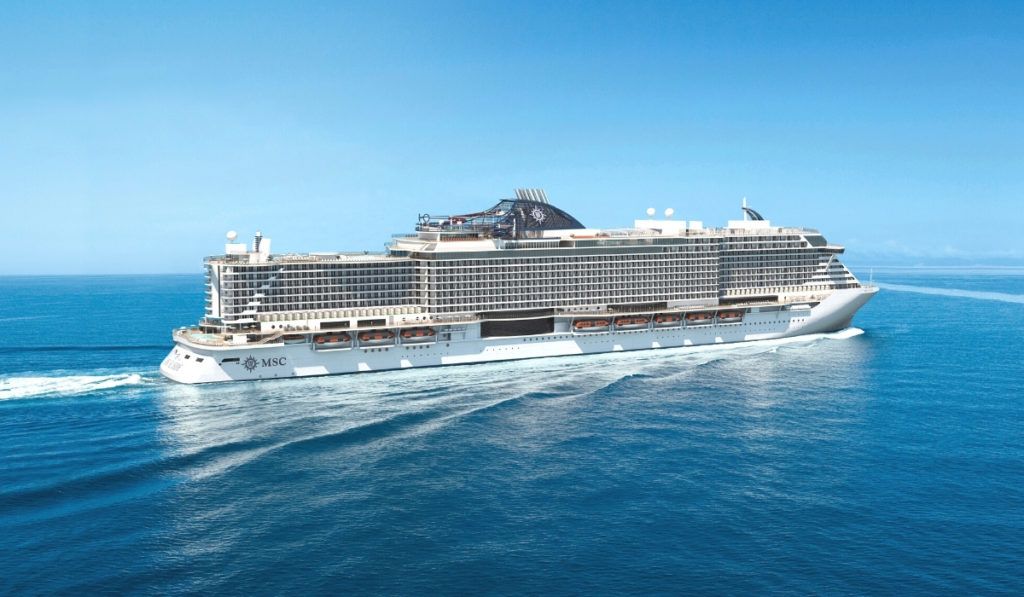 MSC Virtuosa
MSC Cruises has decided to redeploy its newest ship to the UK offering summer sailings around the country. Virtuosa's maiden voyage was on May 20th from Southampton. The ship will offer a series of 3 and 4-night mini-cruises before beginning 7-night cruises starting June 12th from three embarkation ports in England and Scotland. All voyages will be for British residents only.
American Cruise Lines
Independence
This Connecticut-based cruise company's first ship American Independence set sail on March 13th for its first cruise. The 7-night Historic South and Golden Isles cruise departed from Amelia Island in Jacksonville, FL. This cruise ship is not bound by the CDC's Framework for Conditional Sailing as it is only a 100 passenger vessel. Further, it is an American flagged ship, with an American crew. Thus, it is not required to stop at a foreign port.
American Jazz
American Cruise Line's brand new modern riverboat, American Jazz, also just resumed sailings on the Mississippi. This vessel is offering 7 night Lower Mississippi cruises departing from New Orleans, LA or Memphis, TN. Of course, all of the health and safety protocols in place on Independence are also in place on this ship.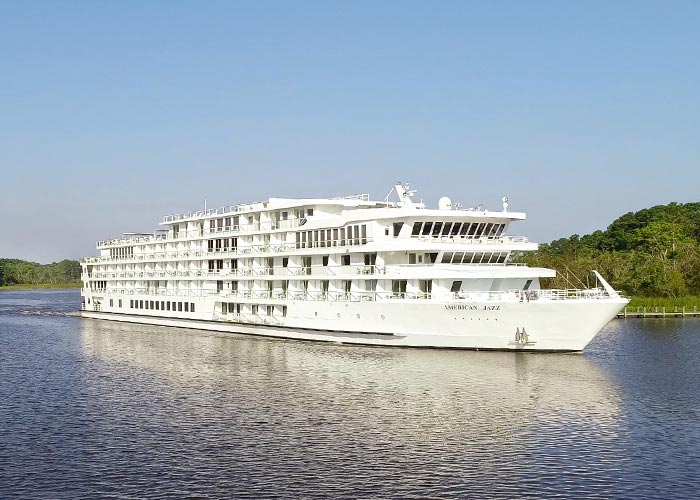 American Constitution
This 175 passenger modern river boat began operations at the end of April. The vessel began operating the line's popular 11-Day American Revolution cruises which include the exceptional stop in D.C. at The Wharf. Guided tours of the monuments and historical landmarks are included in the cruise fare.
Recently, American Cruise Lines announced that its 2021 season is now in full swing with the first 6 of its 13 ships operating in 8 different states around the country. ACL is scheduled to have their full 13-ship fleet sailing in all U.S. regions later this spring.
This includes the brand's American Constellation, one of the newest ships in Alaska. This ship will cruise the region from June through September with a series of 8-day and 11-day itineraries.
Related Post: Top Cruise Ships of 2021
American Queen Steamboat Company
American Duchess
The second river cruise ship to set sail in U.S. waters was American Duchess. This vessel is a classic paddlewheel-style cruise ship. Offering cruises on the Lower Mississippi, these cruises depart from either New Orleans, LA or Memphis, TN. Currently, cruises are open to all U.S. citizens.
This four-deck riverboat has a total passenger capacity of 166 passengers. Thus, it is not bound by the CDC's Framework for Conditional Sailing order either.
Starting in July, American Queen Steamboat Company will have a COVID-19 vaccination requirement for all guests, crew, and staff (including shoreside tour operators).
American Countess
American Countess is American Queen Steamboat's newest ship. This brand new river boat recently departed on its inaugural cruise. With a maximum capacity of 245 guests, this four deck paddlewheel-style river ship is one of the grandest vessels to ever cruise the Mississippi River.
The ship's first revenue generating cruise departed March 28th from Memphis, TN. The ship will then rotate between its two homeports for 7-day lower Mississippi cruises.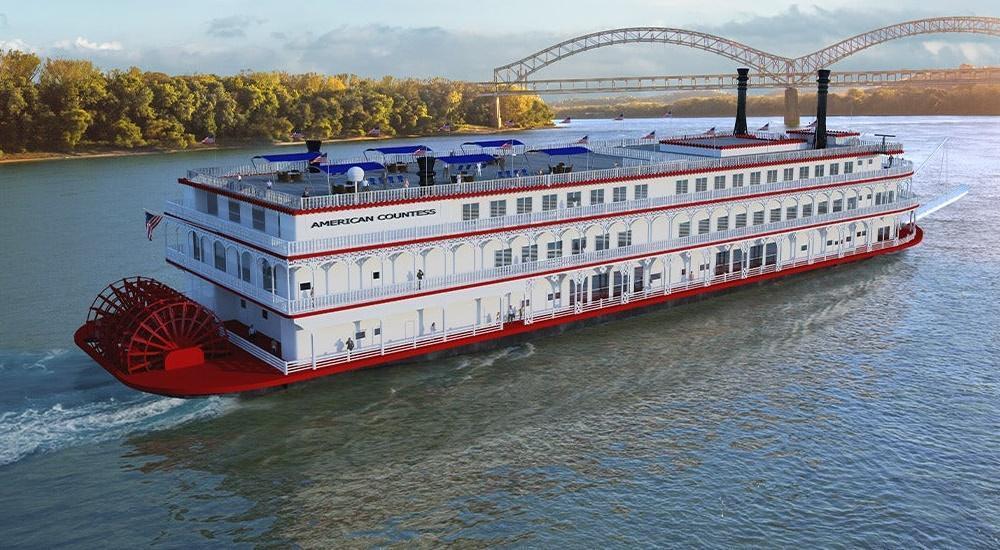 The American Empress, which sails the Columbia and Snake rivers, will resume operations beginning June 14, 2021. The iconic American Queen, which sails on the Mississippi, Ohio, and Tennessee rivers looks to resume operations later this summer.
UnCruise Adventures
UnCruise Adventures operates small U.S. flagged ships that are not bound by the CDC's Conditional Sailing Order requirements. Thus, UnCruise will offer a full schedule in Alaska starting in May.
May 7th kicked off the company's first full sailing out of Juneau. The full Alaska season will include six adventure itineraries of 22-86 guests, led by a fully vaccinated crew. The company's recent policy requires all guests to provide proof of vaccination as well to embark on their adventure.
The brand also has cruises from other departure points slated to resume in 2021.
Costa Cruises
Costa Smeralda
On May 1st, Costa Cruises launched its flagship, Costa Smeralda from Savon, Italy. The cruise line's new flagship vessel is over 185K gross tons, making it one of the largest cruise ships to resume sailing.
The ship features an all-Italian itinerary with visits to Savona, Civitavecchia/Rome, Naples, Messina, Cagliari, and La Spezia. Guests can choose to book the entire itinerary, for a week-long holiday, or split it into three- and four-day mini-cruises.
Sadly, these sailings are not open to U.S. guests.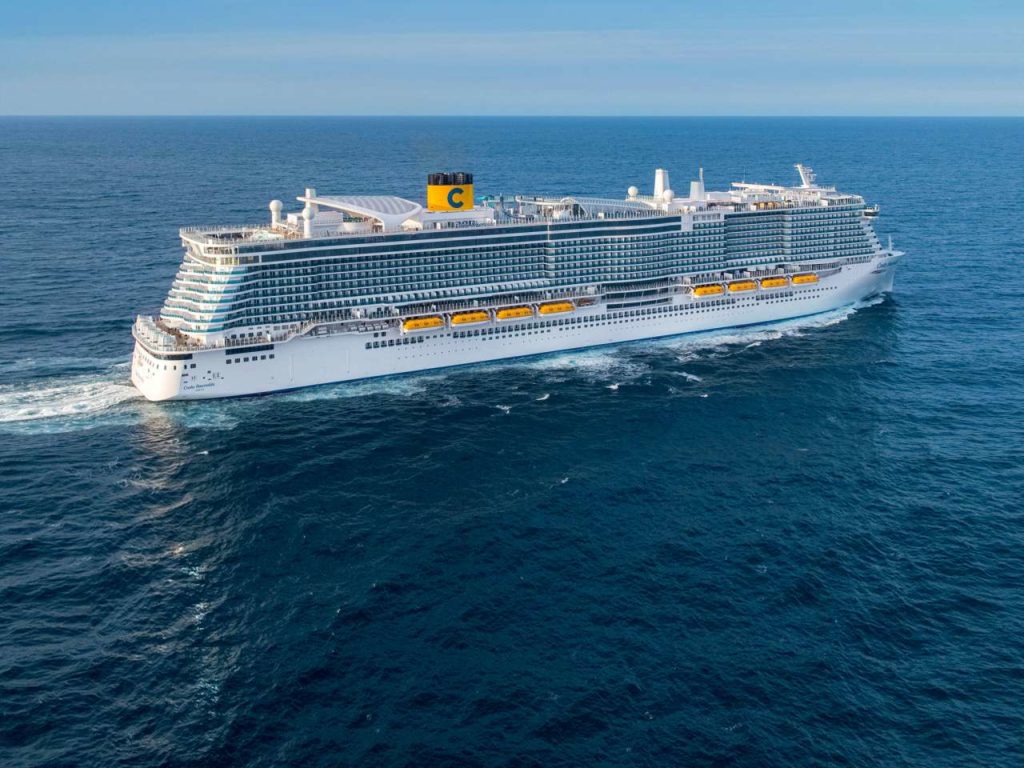 The Costa Safety Protocols were developed in conjunction with scientific experts and government officials to ensure guests, crew, and the destinations the ship visits are protected. These measures include COVID-19 testing at embarkation and half-way through the cruise, regular temperature checks at port stops, social distancing, reduced capacity, and enhanced sanitation and cleaning on board the vessel.
Costa Luminosa
Costa Luminosa was the second ship from this Italian company to resume operations in 2021. This Costa Cruises' vessel set sail on May 16th from the port of Trieste. This is the company's the first to resume cruises in the Adriatic Sea and Greece.
Costa Luminosa's 7-day itinerary includes visits to Bari and four beautiful Greek destinations: Corfu, Athens, Mykonos and Katakolon/Olympia. These sailings will run until mid-November 2021.
Likewise, these sailings are not available to U.S. guests, and they will follow the same Costa Safety Protocols.
On June 26, Costa Deliziosa will restart with week-long cruises in Greece. Costa Firenze, the new ship inspired by the Florentine Renaissance, will set sail on July 4th with 7-day cruises in Italy.
AIDA Cruises
AIDAperla
AIDA Cruises has resumed its Canary Islands cruises, which had been on pause since December. AIDAperla is now sailing 7 night cruises round-trip from Las Palmas, Gran Canaria. These cruises visit La Palma, Tenerife, Fuerteventura, and Lanzarote.
AIDAblu and AIDAsol
AIDAblu will begin sailing in Greece from Corfu on May 23rd. AIDAsol will begin sailing in Germany on May 22nd offering 3- and 4 day Ahoy tours.
AIDAprima will resume cruise operations on July 3rd from Germany.
All passengers must submit a negative COVID-19 test prior to cruising, as well as a completed health questionnaire. On the ship, there are a number of health and safety protocols. Among them are social distancing, improved sanitation protocols, and regular health checks. The cruise vessel is also equipped to conduct COVID-19 testing at sea if necessary.
Like other German-based brands, cruises are only open to those from Germany, Switzerland, and Austria.
TUI Cruises
Mein Schiff 1 and Mein Schiff 2
Sister ships Mein Schiff 1 and Mein Schiff 2 are offering Canary Islands cruises departing from Las Palmas de Gran Canaria. These 7-day or 14-day cruises visit a number of the islands that are part of this Spanish archipelago.
To cruise, individuals need to be from either Germany, Austria, or Switzerland. They must also adhere to a number of health and safety protocols. These include getting a negative COVID-19 test, social distancing, and mask wearing.
The cruise line is also committed to enhanced sanitation and more frequent cleaning of public areas during the cruise.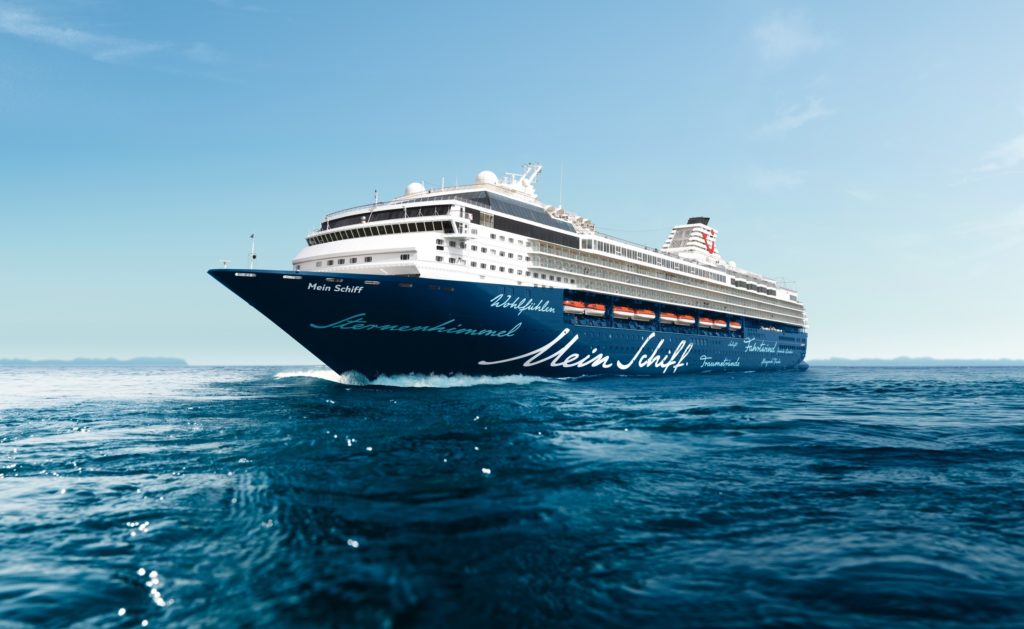 Mein Schiff 5
Mein Schiff 5 also recently resumed cruise operations in Greece. This ship will sail roundtrip from Crete visiting Rhodes, Piraeus/Athens, and Souda/Crete.
These ships cater to German speaking passengers.
Hapag-Lloyd Cruises
Europa 2
Another German-based brand is also currently offering Canary Islands cruises. These 7-night cruises are currently traveling from Gran Canaria to La Gomera, La Palma, Tenerife, Lanzarote, and Fuerteventura before returning to Gran Canaria.
Europa 2 is a five star vessel with a max capacity of 500 guests, but the ship is currently sailing at only 60% capacity to allow for even more social distancing. Proof of a negative COVID-19 test and completion of a health questionnaire are part of the pre-boarding health and safety measures. On the vessel, cruisers will need to complete daily temperature checks, and the cruise line has added additional sanitation stations throughout the ship.
Dream Cruises
World Dream
This mega-ship is over 150k gross tons with a capacity of over 3,300 passengers making it among the largest cruise ships currently sailing. Right now, this ship is offering two-night and three-night cruises to nowhere from Singapore. These sailings are only available to Singaporean citizens.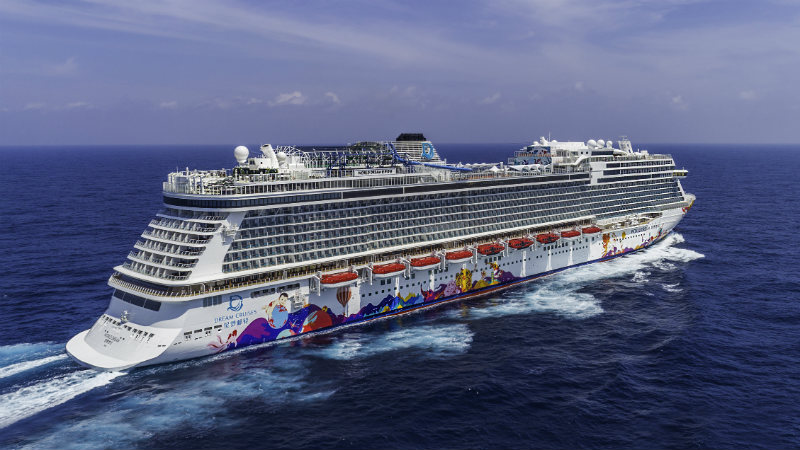 Like other cruise ships sailing right now, the cruise line has a number of health and safety protocols. Among these are temperature checks, completion of a health questionnaire prior to sailing, and facial coverings in public areas for all staff and passengers. The ship is sailing at reduced capacity and social distancing is enforced in areas such as dining and entertainment venues.
Explorer Dream
Explorer Dream is a 75,000 gross ton cruise ship with a capacity of 1,800 passengers. The cruise ship is currently offering two-night cruises to nowhere from Keelung, Taiwan. There are also four-night cruises which include three different ports of call. Right now, these cruises are available only to Taiwanese citizens.
UPDATE: These cruises have been suspended until June 8th.
Cruise Ships That Have Announced Restart Plans
Royal Caribbean
Odyssey of the Seas– UPDATE: CANCELLED!
Royal Caribbean's brand new ship, Odyssey of the Seas, will not cruise her originally planned European itineraries this summer. Instead, the ship will sail from its new homeport of Haifa, Israel.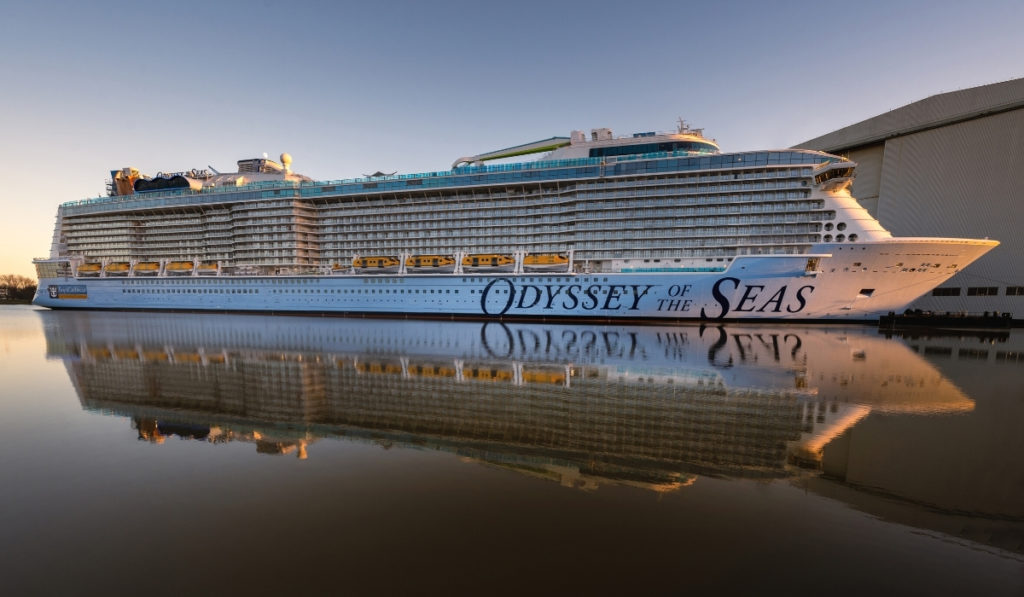 Beginning June 2nd, Odyssey of the Seas will offer Israeli passengers a variety of 3 to 7-night cruises to Greece and Cyprus. Itineraries will include visits to destinations like Santorini, Mykonos, and Athens.
Further, in conjunction with Israel's health and tourism authorities, both crew and guests above the age of 16 will be vaccinated against COVID-19.
Adventure of the Seas
Royal Caribbean's Adventure of the Seas will sail from its new homeport of Nassau, Bahamas this summer, beginning June 12th. Adventure of the Seas' 7-day itinerary will include two back-to-back days on Perfect Day at CocoCay as well as visits to Grand Bahama Island and Cozumel, Mexico.
The new itineraries departing through August will only be available to adult guests who are fully vaccinated against COVID-19 and those under the age of 18 with negative test results.
Related Post: What You Need to Know Before Cruising on Adventure of the Seas This Summer
Vision of the Seas– UPDATE: CANCELLED!
In addition to Adventure of the Seas, Vision of the Seas will also offer Summer 2021 cruises. Vision of the Seas will begin cruising from its new summer homeport of Bermuda on June 26th.
This 7-day itinerary will offer an overnight in Bermuda to enjoy all that the island has to offer, as well as a full day stop at the cruise line's private island in the Bahamas, Perfect Day at CocoCay.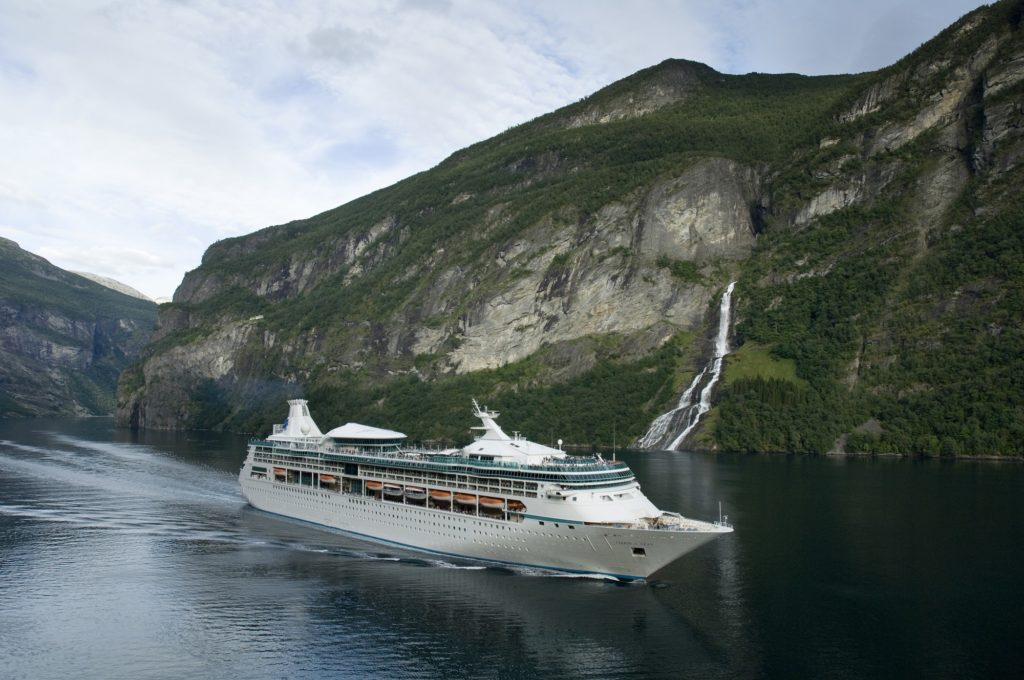 Jewel of the Seas
Travelers can also enjoy cruises on Royal Caribbean's Jewel of the Seas this summer. Jewel of the Seas will sail 7-night itineraries from Limassol, Cyprus starting July 10th through October. This is the first time that Royal Caribbean will call Cyprus home.
On these trips, travelers can soak up the history, culture, and sun at port stops including Limassol; Athens, Greece; and the Greek islands of Rhodes, Crete, Mykonos, and Santorini.
Anthem of the Seas
Royal Caribbean's Anthem of the Seas will sail from the UK this summer. As a favorite in the region, Anthem of the Seas will begin sailing from Southampton, England on July 7th. UK families can choose from a combination of 4-night Ocean Getaways in early July and 5- to 8-night British Isles cruises starting July 15th. These cruises will visit ports of call including Liverpool, England; Kirkwall, Scotland; and Belfast, Northern Ireland.
Like other Royal Caribbean cruises this summer, these sailings will be available to UK residents above the age of 18 who are fully vaccinated against COVID-19 and those under the age of 18 with negative test results.
Related Post: Guide to Royal Caribbean Cruise Ship Classes
Celebrity Cruises
Celebrity Millennium
The first major cruise line to announce its resumption of cruising for U.S. residents was Celebrity Cruises. The revolutionized Celebrity Millennium will begin sailing from St. Maarten on June 5th.
These Summer 2021 cruises will consist of two different 7-day itineraries. One itinerary will visit Aruba, Curaçao, and Barbados; the other will visit Tortola, St.Lucia, and Barbados.
These sailings will give guests the chance to take advantage of the new Always Included pricing, with WiFi, drinks, and gratuities now included in the cruise fare.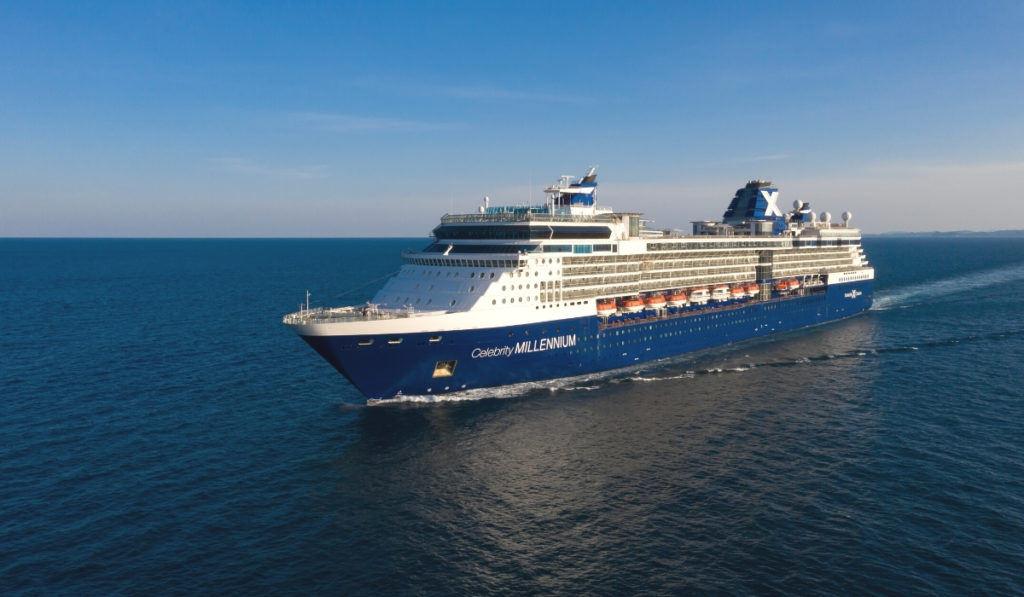 Related Post: Everything You Need to Know Before Cruising on Celebrity Millennium
Celebrity Apex
Celebrity Cruises newest ship, Celebrity Apex, will make her debut in Greece this summer, beginning June 19th. The 7-night roundtrip sailing from Athens will visit Mykonos, Rhodes, and Santorini, Greece; Limassol, Cyprus; and Haifa and Jerusalem, Israel.
Both Celebrity Millennium and Celebrity Apex will sail with vaccinated crew and will be available to vaccinated adult guests and children under the age of 18 with a negative test result.
Related Post: All the Cruises Americans Can Take This Summer
Celebrity Silhouette
Celebrity Silhouette will cruise from the UK beginning July 3rd. The ship will offer a series of 6 to 8-night itineraries around Britain's coastline. Guests will have the chance to explore the Jurassic Coastline from Portland; discover bustling Scottish cities and signature highlands including Inverness, Kirkwall and Glasgow; uncover the rich history of Belfast; and immerse themselves in the creative and cultural hub of Liverpool, home of the Beatles.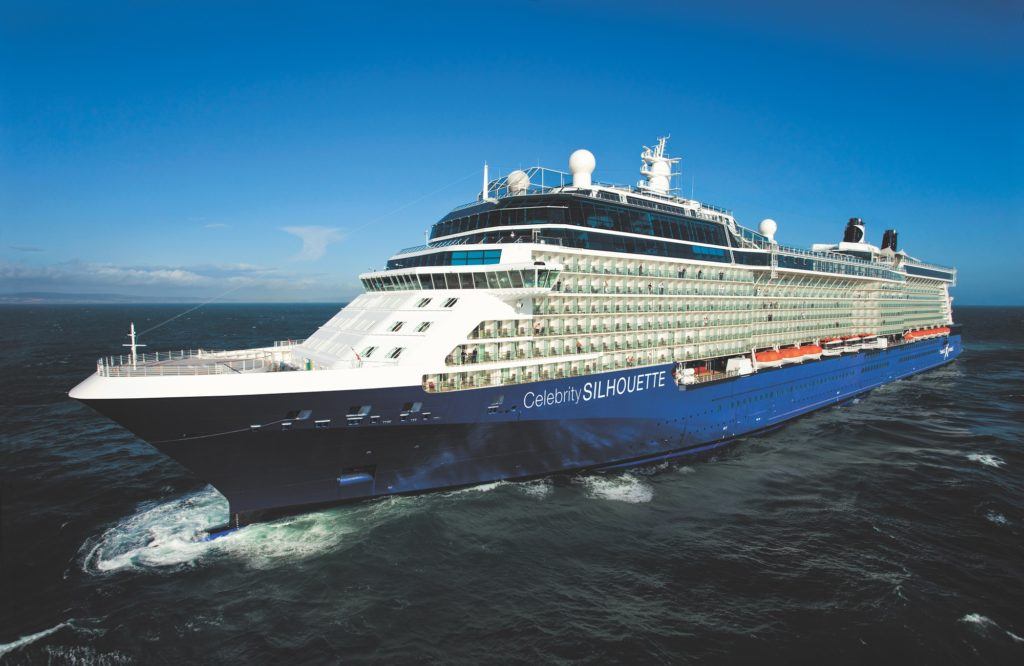 Galapagos Sailings
Beginning July 4, the luxurious Celebrity Flora will be the first to resume sailing the Galapagos. Celebrity Flora will soon be followed by Celebrity Xpedition and the intimate 16-passenger Celebrity Xploration on July 24th and September 18th, respectively.
All ships will sail with vaccinated crew and will be available to vaccinated adult guests and children under the age of 18 with a negative PCR test result. In addition, all guests will need to comply with local requirements for entry to Ecuador and the Galapagos.
Norwegian Cruise Line
Norwegian Joy
NCL has also announced a series of summer sailings from outside the United States. Norwegian Joy will offer week long Caribbean itineraries beginning on August 7th from its new homeport of Montego Bay, Jamaica. This itinerary will allow guests extended time in ports of call, as well as a visit to Harvest Caye, NCL's private resort destination in Belize.
All guests sailing aboard cruises with embarkation dates through Oct. 31, 2021 will be required to be fully vaccinated and tested prior to boarding NCL ships.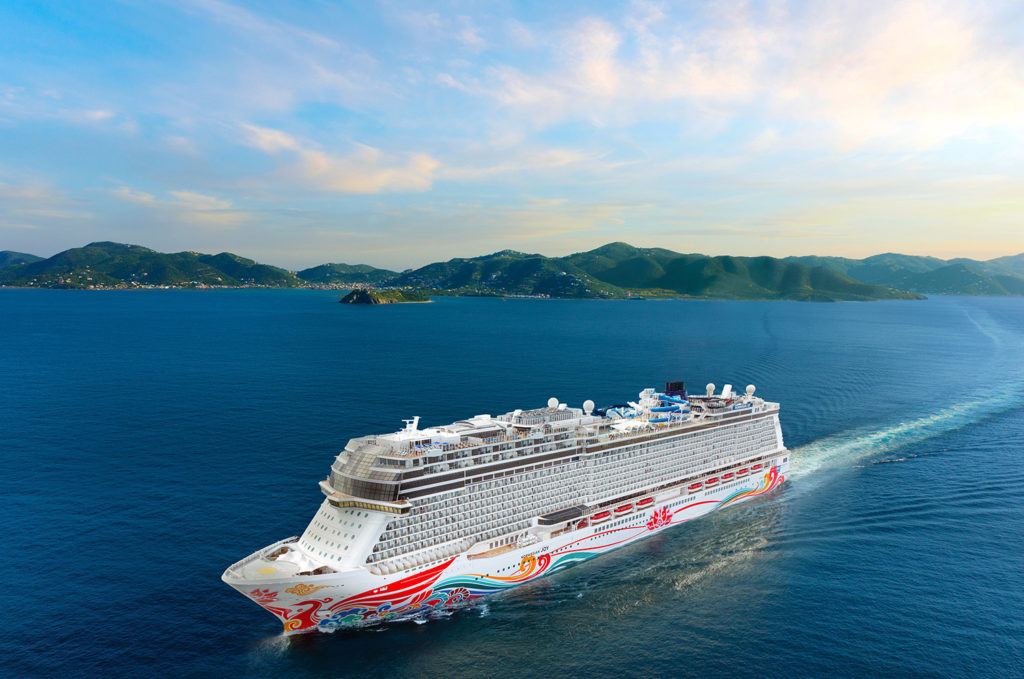 Norwegian Gem
Freestyle cruisers will have another option for Caribbean cruises this summer from Norwegian Cruise Line. Norwegian Gem will set sail from its new homeport in Punta Cana (La Romana), Dominican Republic on August 15, 2021. This 7-day itinerary will offer 4 distinct ports of call and only two sea days, visiting popular places like St. Maarten, Antigua, St. Lucia, and Barbados.
Related Post: Everything You Need to Know About NCL's Free at Sea
Norwegian Jade
This summer, Norwegian Jade will also set sail from the NCL fleet. Norwegian Jade will offer a 7-day itinerary departing from Athens, Greece. This Greek Isles cruise will visit a new port every day offering 8+ hours to explore!
Norwegian Epic
Norwegian Cruise Line later announced a further restart of operations in Europe from the homeports of Barcelona and Rome with previously scheduled port-intensive itineraries to the Mediterranean and Greek Isles beginning September 5th.
Scheduled to sail from Barcelona, Norwegian Epic will cruise seven-night Western Mediterranean itineraries from September 5th through October 24, 2021.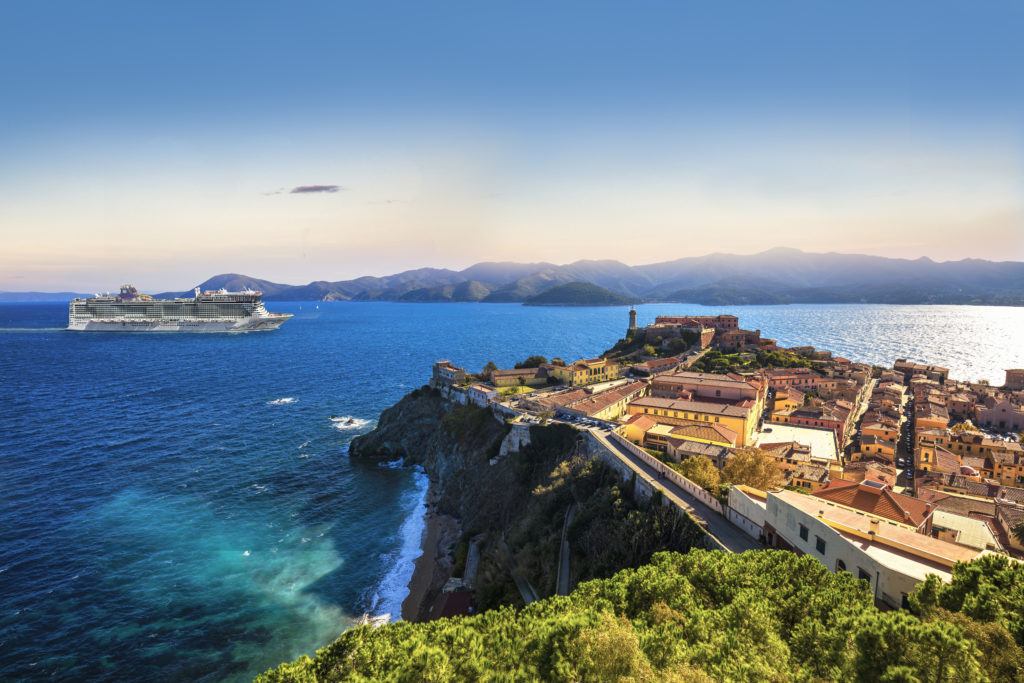 Norwegian Getaway
Norwegian Getaway will sail a mix of 10 to 11-day Greek Isles voyages from Rome (Civitavecchia) beginning September 13th through October 25th. With five to eight ports of call, and up to 13 hours in each city, guests will have plenty of time ashore to explore all the region has to offer.
Norwegian Bliss
Just when we thought we could count the Alaska cruise season out for the second year in a row, we received some great cruise news! The Alaska Tourism Recovery Act passed, providing an opportunity to preserve a part of the cruise season.
Preceding this announcement, Norwegian Cruise Line also quietly opened back up bookings for Norwegian Bliss in Alaska this summer. While there has been no official word from the cruise line yet, it appears Norwegian Bliss will cruise 7-day itineraries from Seattle beginning August 7th will fully vaccinated passengers.
Related Post: Guide to Norwegian Cruise Line Ship Classes
Carnival Cruise Line
Carnival Miracle
Given the positive cruise news regarding Alaska, Carnival Cruise Line will resume operations starting on July 27th with Carnival Miracle. The brand's Carnival Miracle will sail 7-day roundtrip itineraries from Seattle through September 14th. These cruises will visit Juneau, Skagway, and Ketchikan, as well as scenic cruising in Tracy Arm Fjord.
The September 14th sailing will be a 8-day trip with an additional stop in Icy Strait Point.
These cruises will be open to fully vaccinated guests only.
Carnival is still working to finalize its plans to operate Carnival Horizon from Miami, and Carnival Vista and Carnival Breeze from Galveston in July.
Holland America Line
Eurodam
Holland America Line's MS Eurodam will return to cruising in Greece this August with four departures. Holland America Line cruises from Greece are available for guests who have received their final dose of an approved COVID-19 vaccine at least 14 days prior to the beginning of the cruise.
Departing August 15th and 29th, the "Idyllic Greek Isles" itinerary features Kotor, Montenegro, plus the Greek isles of Corfu, Santorini, and Mykonos. "Ancient Wonders" departs August 22nd to explore Haifa, Israel, as well as Náfplion, Mykonos, and Rhodes in Greece. Both options can be combined to form a longer, back-to-back 14-day Collectors' Voyage.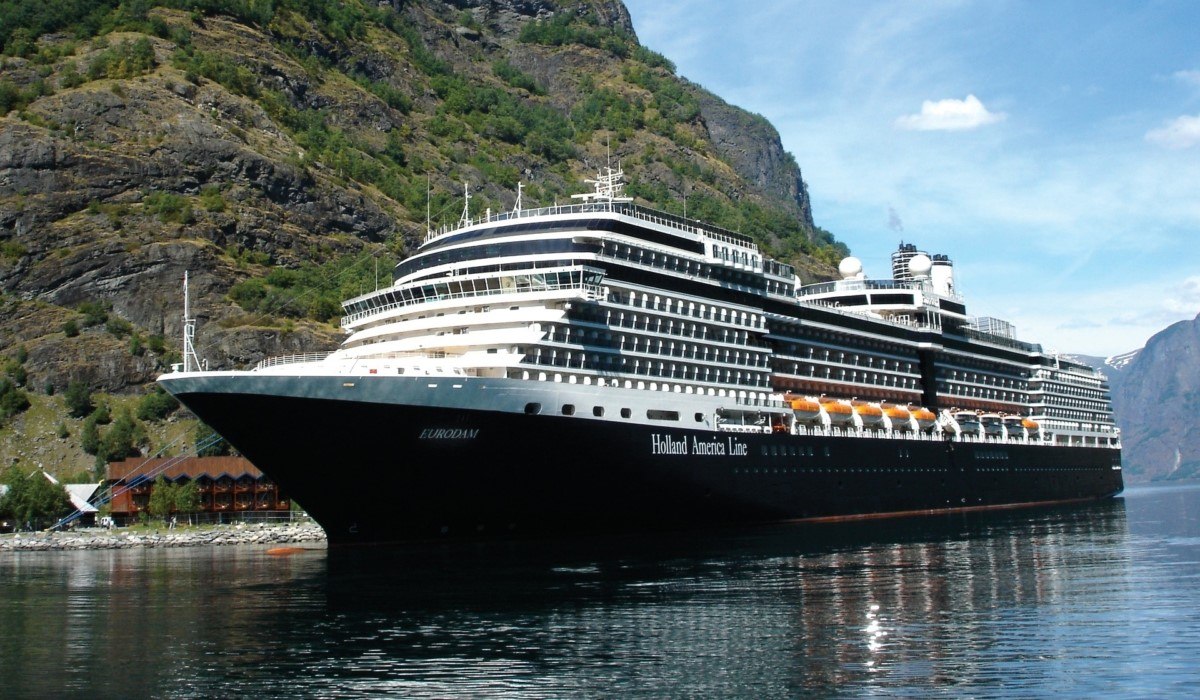 A seven-day "Adriatic Allure" itinerary also departs September 5th from Piraeus to Venice, Italy, with calls at Mykonos, Katakolon (Olympia) and Crete (Chania), Greece, and Sarandë, Albania.
Eurodam will return to the United States to begin its Caribbean cruises in mid-November.
Nieuw Amsterdam
Holland America Line will resume operations on July 24th with 7-day roundtrip sailings from Seattle on Nieuw Amsterdam. This "Alaskan Explorer" itinerary will call in Juneau, Icy Strait Point, Sitka, and Ketchikan. It will also include scenic cruising in Glacier Bay and Stephens Passage.
These itineraries are scheduled to depart through October 2nd.
These cruises will also require all guests to be fully vaccinated.
Princess Cruises
Majestic Princess
As a leader in Alaska cruising, it is no surprise that Princess Cruises also announced its return to Alaska for the Summer 2021 cruise season.
Princess Cruises will resume operations starting on July 25th also with 7-day roundtrip sailings from Seattle on Majestic Princess. This itinerary will call in Glacier Bay National Park, Juneau, Skagway, and Ketchikan.
These itineraries are scheduled to depart through September 26th.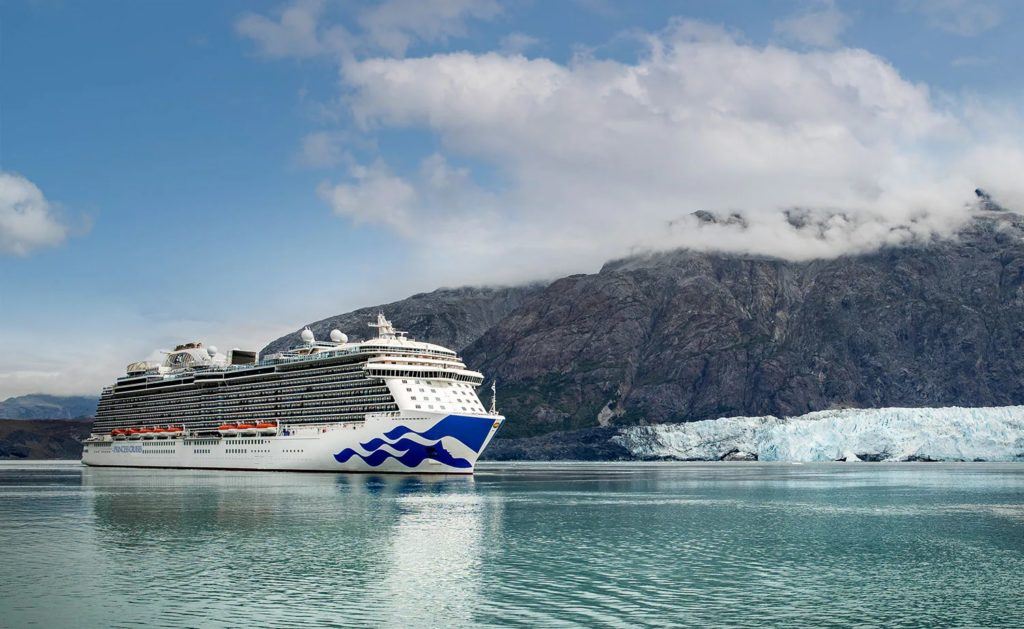 Regal Princess and Sky Princess
Regal Princess and Sky Princess will offer scenic cruises and voyages with stops in UK. Ports of call will include Liverpool, Belfast, and Greenock, with itineraries ranging from three to seven nights.
Regal Princess will offer 14 UK voyages running from July 31st to  September 23, 2021. Sky Princess will offer eight UK cruises,  running from August 30th through September 28, 2021.  
These Princess Cruises UK Summer Seacations will be for vaccinated UK residents only.
Viking Cruises
Viking Venus
Luxury cruise line Viking Cruises will begin offering domestic cruises in the UK in May on its newest ship, Viking Venus, with England's Scenic Shores cruises. These cruises will be exclusively for UK residents who are fully vaccinated. Viking Venus will then transition to Malta for additional summer sailings.
Viking Orion
Continuing its restart announcements, Viking revealed new Bermuda sailings this summer. These cruises will begin in June and are also available for vaccinated guests only. For the new Bermuda Escape itinerary, Viking Orion will homeport in Hamilton for 8-day roundtrip itineraries.
Viking Sky
Viking also announced new 'Welcome Back' sailings to Iceland this summer. For the new Iceland's Natural Beauty itinerary, Viking Sky will homeport in Reykjavik for 8-day roundtrip itineraries.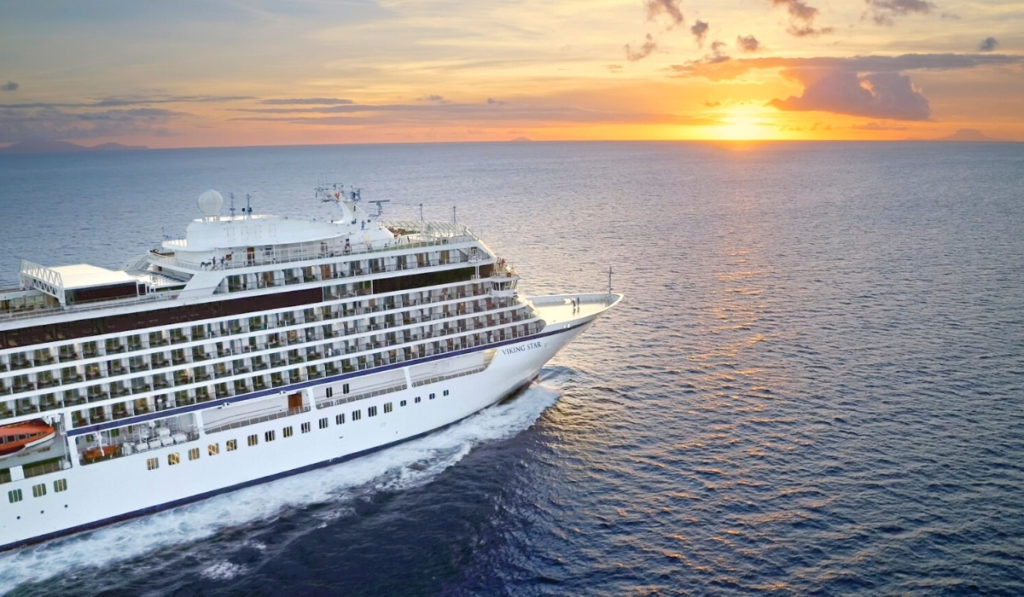 Viking Venus and Viking Sea
Most recently, the luxury cruise line announced that Viking Venus and Viking Sea will homeport in the Maltese capital city of Valletta this summer. Between July and early October 2021, the ships will sail two different 11-day roundtrip itineraries in the Mediterranean.
The new Malta & Adriatic Jewels itinerary will overnight in Valletta and then sail to Montenegro and Croatia. Guests on the new Malta & Greek Isles Discovery itinerary will also overnight in Valletta and then sail to Greece.
Viking River Cruises
Viking recently announced that it will restart its European river operations in July 2021 with select itineraries in Portugal, France, and along the Rhine. These sailings will be available exclusively for vaccinated guests as part of Viking's Welcome Back collection.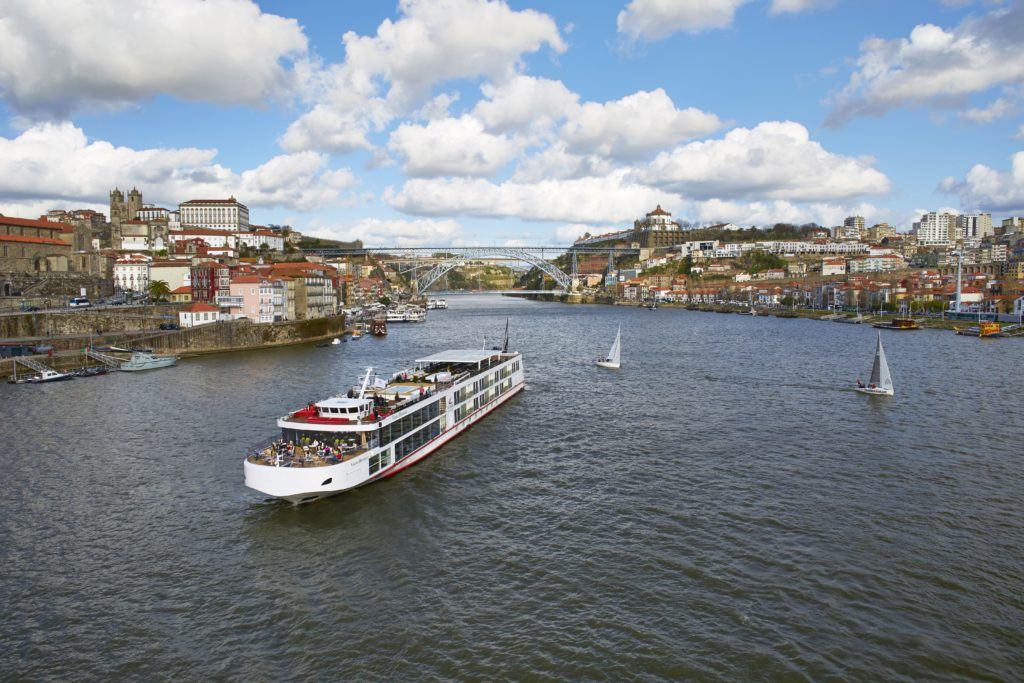 These river cruises will include the Rhine Getaway (8 days from Amsterdam to Basel), Portugal's River of Gold (10 days from Lisbon to Porto), Paris & the Heart of Normandy (8 days roundtrip from Paris), Lyon & Provence (8 days from Avignon to Lyon), and France's Finest, a 15-day journey that combines the northern and southern France itineraries.
Crystal Cruises
Crystal Serenity
Luxury brand Crystal Cruises is scheduled to begin cruises from the Bahamas this summer on its flagship Crystal Serenity. Beginning July 3rd, Crystal Serenity will offer 7-night cruises from either Nassau or Bimini, Bahamas. These Bahamas Escapes itineraries feature four Bahamian destinations in addition to Nassau and Bimini.
All guests of Crystal Cruises must be fully inoculated with a COVID-19 vaccine at least 14 days prior to boarding.
Crystal Symphony
Crystal Cruises' Crystal Symphony will also set sail from Antigua this summer offering 10-night voyages beginning August 5th. The ship will become the first ever to homeport in Antigua. The itinerary will visit Barbados, St. Lucia, Trinidad and Tobago, St. Maarten, and the British Virgin Islands.
Subsequently, Crystal Cruises announced that it has added St. Maarten as a departure port on these cruises as well. The cruise line will offer roundtrip sailings from St. Maarten aboard Crystal Symphony from August through December. The addition of St. Maarten as a port of departure expands the air options for guests from major U.S. cities.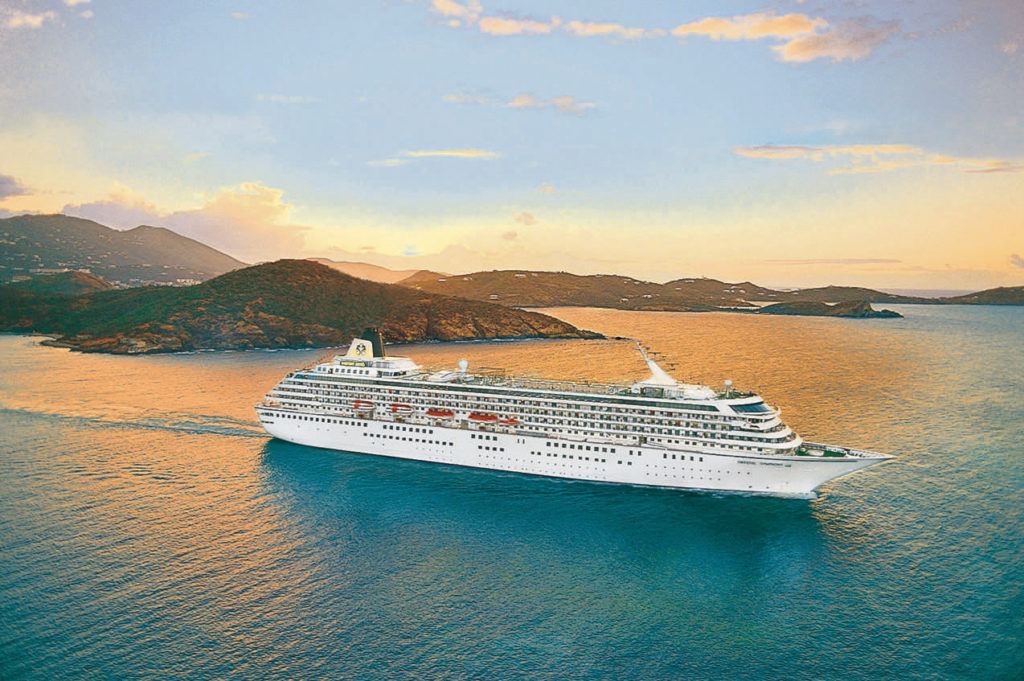 Crystal Endeavor
Crystal Cruises continues its comeback with Crystal Endeavor's summer 2021 voyages. These inaugural sailings for the company's new expedition ship have been highly anticipated. The 10-night Luxury Iceland Expeditions will circumnavigate Iceland and cross the Arctic Circle. The expedition sailings begin on July 17th with five consecutive journeys round-trip from Reykjavík.
Silversea Cruises
Silver Moon
The luxury cruise line, Silversea Cruises also announced summer sailings. Silver Moon will sail from a new homeport of Athens, Greece beginning June 18th. The ship will cruise from its new homeport on 10-night cruises that include Israel and Cyprus.
Silver Origin
Silversea also recently announced its return to the Galapagos on the new Silver Origin. The ship will begin her inaugural season on June 19th with two alternating, all-new itineraries that have been enriched to take guests deeper into the archipelago. These sailings will require fully vaccinated crew and passengers.
Seabourn
Seabourn Ovation
Luxury brand Seabourn recently announced cruises from Greece this summer as well. The cruise line's Seabourn Ovation will begin a series of 7-day roundtrip cruises from Athens on July 3rd. Seabourn Ovation will operate a series of 7-day cruises exploring beautiful and historic ports throughout the Greek Isles.
Seabourn Odyssey
The cruise line also announced plans to cruise 7-day itineraries from Barbados this summer beginning July 18th. Seabourn Odyssey will operate 7-day cruises to Southern Caribbean destinations, including Antigua, the British Virgin Islands, Dominica, Grenada, St. Lucia, St. Maarten, and St. Kitts. Guests can even opt for a 14-day option, which combines the two distinct 7-day itineraries on the ship.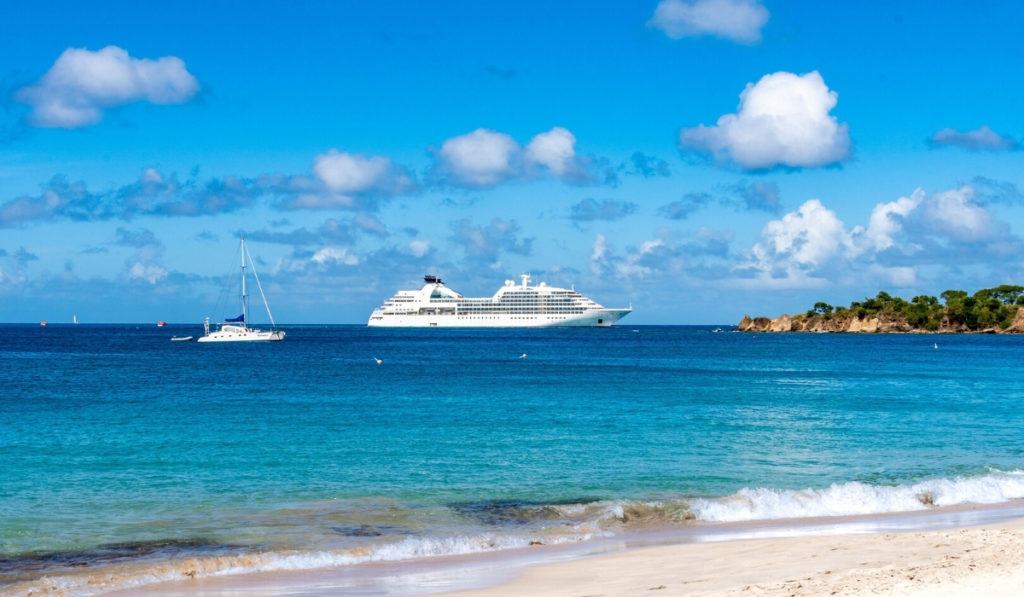 Oceania Cruises
Marina
Oceania Cruises announced its restart of cruising in August on Marina with sailings to Scandinavia and Western Europe. Marina will resume her originally published voyage schedule, commencing on August 29, 2021 in Copenhagen. In line with NCLH's Sail SAFE protocol, all guests and crew will need to be vaccinated to sail.
Regent Seven Seas Cruises
Seven Seas Splendor
Regent Seven Seas announced its return to cruising as well. Beginning in September from the UK, Seven Seas Splendor will sail her inaugural season. The ship only completed two cruises with guests after being christened in February 2020.
The first cruise in her inaugural season will set sail September 11, 2021. It will be an 11-night voyage from Southampton visiting Scotland, Northern Ireland, and Ireland. After her initial voyage, the ship will transition to explore the Mediterranean before crossing the Atlantic to sail in the Caribbean.
Lindblad Expeditions
Lindblad Expeditions will resume voyages this summer for the 2021 seasons in Alaska and Galápagos beginning in June.  They will begin the season with 6 and 8-day itineraries aboard their 100-guest sister ships National Geographic Quest and National Geographic Venture, with the first departures June 5th and June 6th.
Given demand, the expedition cruise line recently announced that it will add sailings on the 62-guest sister ships, National Geographic Sea Bird and National Geographic Sea Lion. These ships will explore Alaska on a series of Wild Escape departures starting June 25th and continuing through August
Similarly, guests can explore the Galápagos archipelago on a 10-day itinerary aboard the 96-guest National Geographic Endeavour ll. The first Galápagos departure is set for June 4th.
Windstar Cruises
Windstar Cruises has also announced a lineup of summer cruises from ports outside the United States. The recently lengthened Star Breeze will set sail from St. Maarten on June 19th, along with Wind Star from Greece. The company also plans for Wind Spirit to resume cruises from Tahiti on July 15th and Wind Surf from the Mediterranean on August 8th.
MSC Cruises
MSC Cruises plans to sail a total of 10 ships offering cruises in the Mediterranean and Northern Europe this summer. Thus far, MSC Grandiosa and MSC Seaside have resumed cruising.
MSC Seashore
MSC Seashore will join the MSC Cruises fleet to become its newest flagship. The ship will offer 7-night cruises from August 1st until October 31st, calling in the Italian ports of Genoa, Naples and Messina, as well as Valletta in Malta, Barcelona in Spain, and Marseille in France.
MSC Cruises recently unveiled all of the new dining options coming to Seashore as well.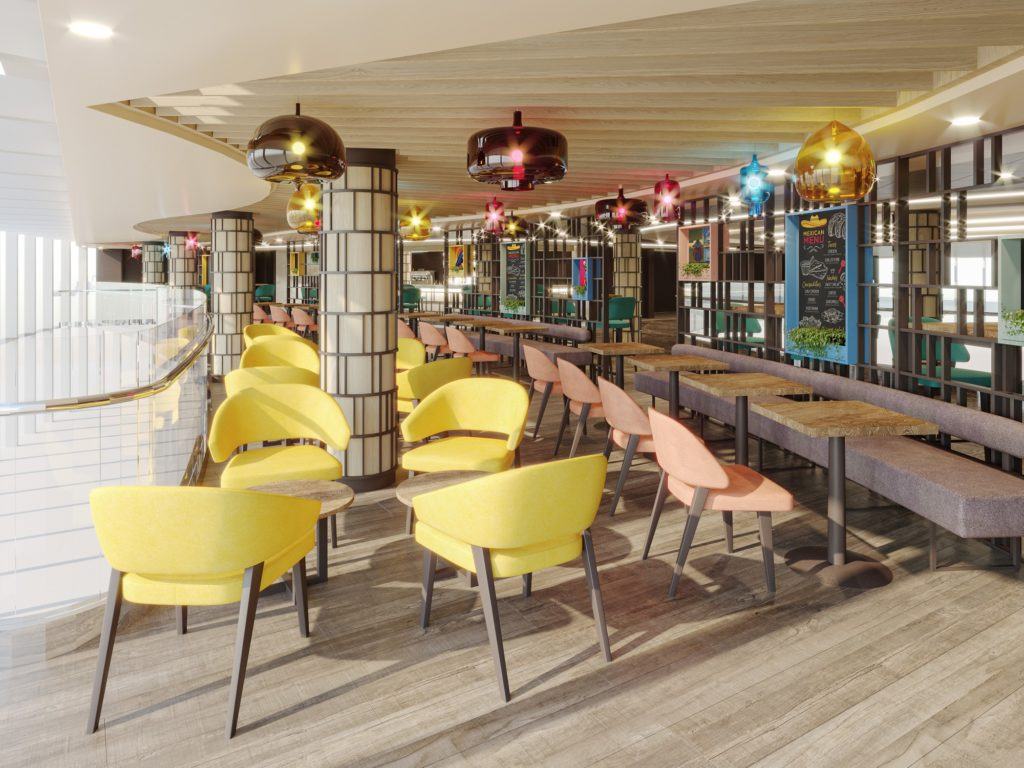 MSC Orchestra, Splendida, and Magnifica
The cruise line will also deploy three ships in the East Mediterranean this summer, calling in Italy, Greece, Croatia, and Montenegro.
MSC Orchestra will now depart on June 5th offering guests embarkation in the Italian ports of Venice on Saturdays or Bari on Sundays. The ship will then call at the Greek Islands of Corfu and Mykonos as well as Dubrovnik in Croatia.
MSC Splendida will commence sailing on June 12th with embarkation in Trieste, Italy on Saturdays and in Bari on Tuesdays. This ship will call at Dubrovnik in Croatia, Corfu in Greece, and Kotor in Montenegro.
Rounding out the offerings in the East Mediterranean is MSC Magnifica. Beginning June 20th, this ship will feature embarkation in the Italian ports of Venice on Sundays and Bari on Mondays and Piraeus (Athens) on Wednesdays. The ship will also call at the Greek Island of Mykonos and Split, Croatia.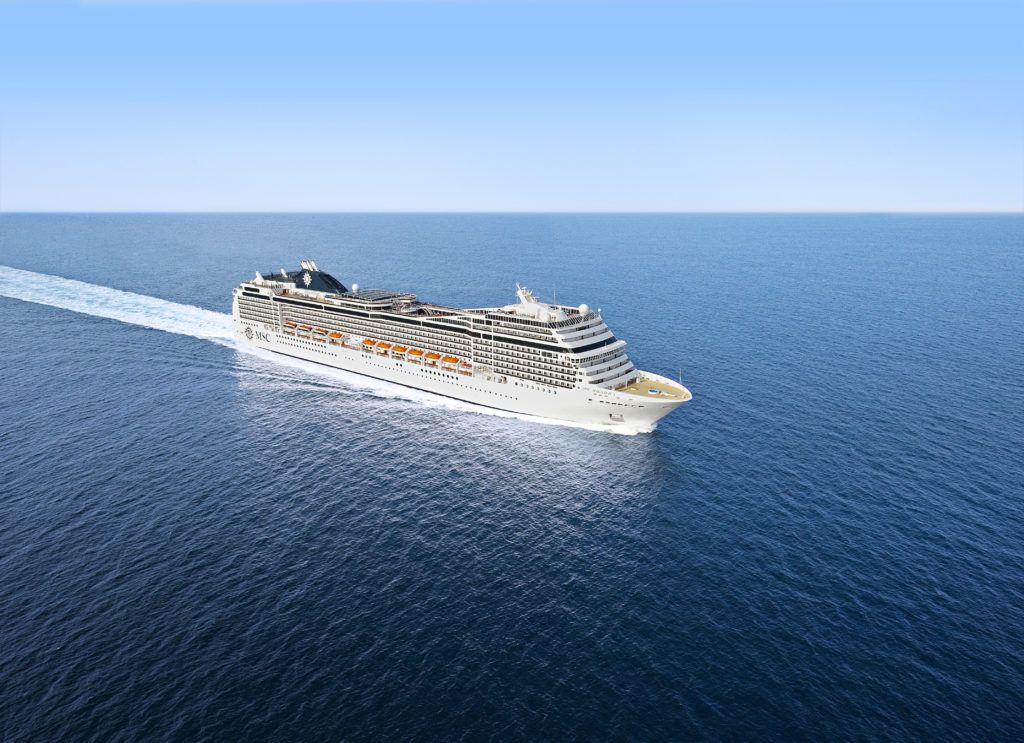 MSC Seaview, Preziosa, and Musica
These three ships are planned to serve 7- and longer nights sailings with itineraries either to the Norwegian fjords or the Baltic capitals, as per their current schedule.
MSC Seaview will homeport in Kiel, Germany starting on June 19th replacing MSC Virtuosa.
Additionally, MSC Preziosa is planned to depart on June 21st from Hamburg, Germany and MSC Musica on June 20th from Warnemunde, Germany. This is subject to the German ports being open by this time.
Azamara
The boutique cruise line, Azamara, announced that Azamara Quest will return to the high seas beginning August 28, 2021 with five back-to-back Country-Intensive Voyages and one classic Mediterranean sailing. These cruises will each be 7-days offering late-night stays in port, including in Santorini, Rhodes, and Heraklion, Greece. All guests and crew will need to be fully vaccinated no later than 14-days prior to departure.
Disney Cruise Line
Disney Magic
UK residents will be able to experience the magic of Disney Cruise Line close to home as well. The brand announced new Disney Magic at Sea "staycation" sailings from UK ports this summer. Disney Magic plans to sail mostly 2- and 3-night voyages, as well as limited 4-night sailings round-trip from London Tilbury, Newcastle, Liverpool, and Southampton. Guests will remain aboard the Disney Magic throughout the sailing.
Virgin Voyages
Scarlet Lady
Virgin Voyages will also offer a Summer Soirée Series off the English coast this summer for UK residents to experience Scarlet Lady. This series of cruises will run for only three weeks this August.
These sailings will incorporate all the health and safety protocols included in the brand's Voyage Well initiative in addition to a COVID vaccine requirement. These cruises will also only be available to sailors from England, Scotland, Wales, and Northern Ireland.
Related Post: All the Cruise Lines that Will Require a Vaccine
P&O Cruises
P&O Cruises will offer a series of summer UK getaways on Britannia and Iona. These coastal cruises will require all guests to be vaccinated. These sailings will be for UK residents only.
Britannia
P&O Cruises will offer short getaways on its flagship, Britannia. Britannia will offer three and four night sailings and one 6-night sailing running from June 27, 2021 through September 19, 2021.
Iona
Additionally, the cruise line will offer week long cruises on its new ship, Iona. These sailings will run from August 7, 2021 to September 18, 2021. Iona is P&O Cruises' first Excel class ship. This new LNG-powered ship will be the largest ship built for the UK market.
Cunard
Queen Elizabeth
Cunard's Summer at Sea UK Voyages give UK residents even more options. The brand's Queen Elizabeth will sail from Southampton with vaccinated guests only.
Voyages will be round-trip from Southampton, between July and October 2021. The sailings will be comprised of British Isles scenic cruising and special Sun Voyages. Ten British Isles Voyages and three Sun Voyages, lasting between three and twelve nights, are available to book.
Comments
Did we miss any cruise ships currently sailing right now? Are you expecting more cruises to resume soon? Drop us an anchor below with your upcoming cruise plans for 2021.