Cruising is heating up in Texas. The 2023 cruise season out of Galveston cruise port is its busiest on record, with an estimated 362 cruise ship departures — nearly one for every day.
With more ships and cruise lines than ever before, Galveston will see a record number of cruise passengers flying and driving in to port. To put it in perspective, Galveston cruise port welcomed more than 1 million guests back in 2019.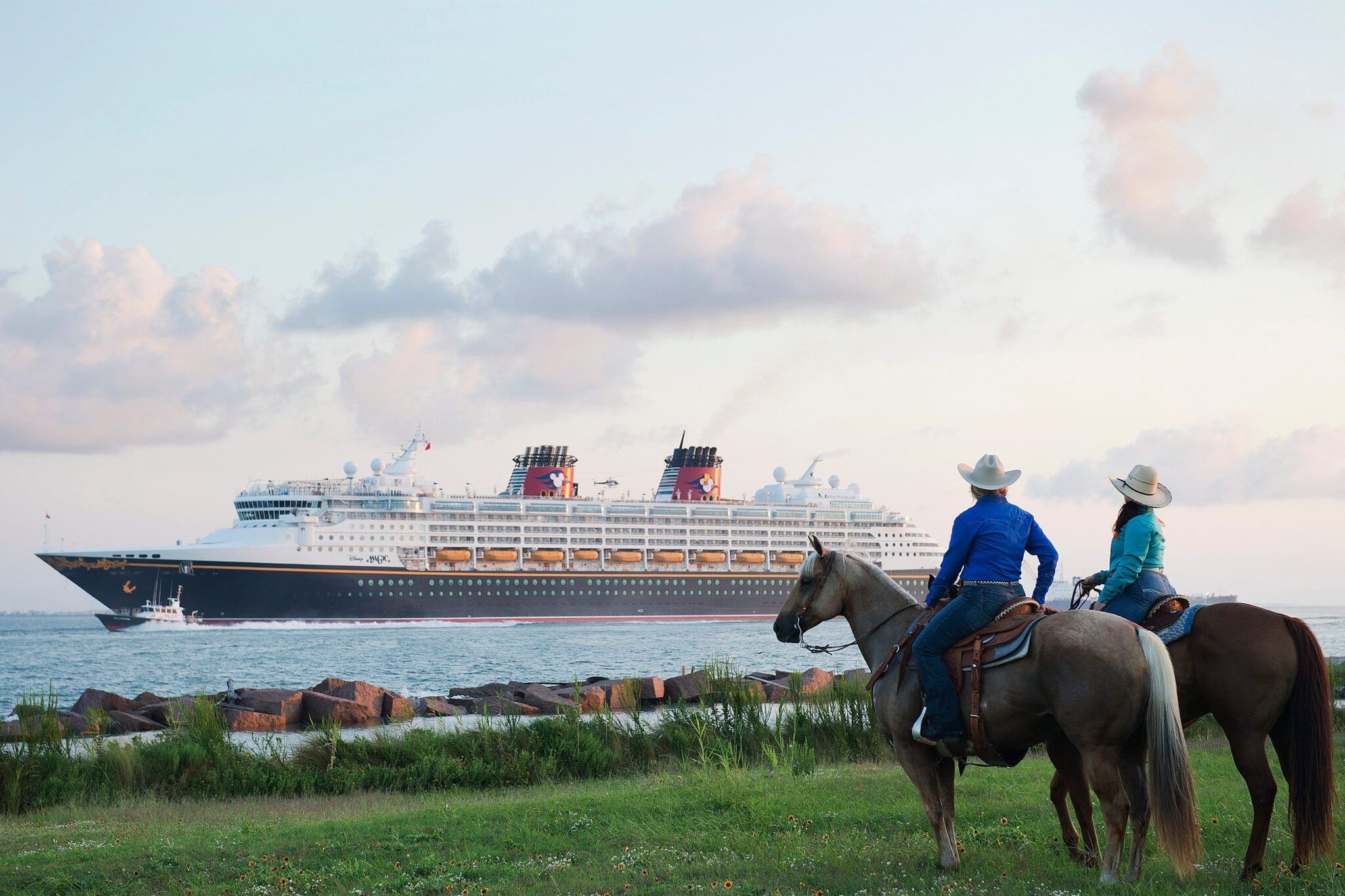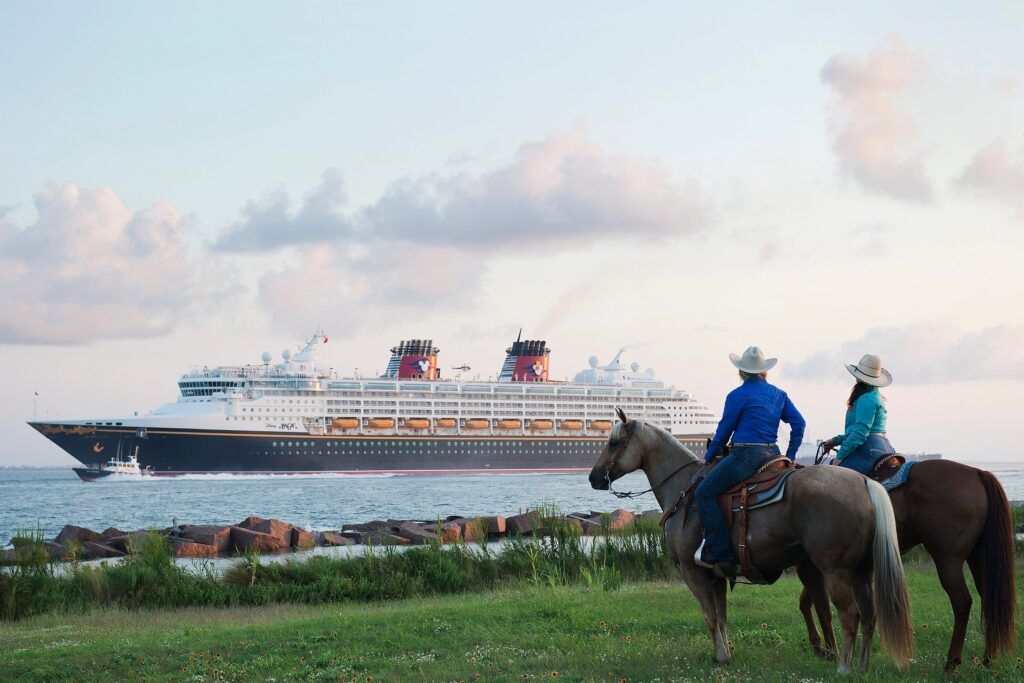 Located just 45 minutes from the open seas, Galveston is well situated in the Gulf of Mexico for sailings to ports like Cozumel, Mexico; Belize; or Montego Bay, Jamaica.
Cruise lovers within reach of the Lone Star State have a lot to celebrate. The following guide will brief you on everything you need to know about getting to and sailing from the very special Port of Galveston.
EXCLUSIVE DEALS: Score Savings on Cruises from Galveston!
Complete Guide to Cruising out of Galveston Cruise Port
Which cruise lines sail out of Galveston?
Carnival Cruise Line, Royal Caribbean, Disney Cruise Line, Norwegian Cruise Line, and Princess Cruises all sail from Galveston. In recent years, more ships have been deployed to Texas, including brand-new and popular vessels.
In 2023, the 5,374-passenger Carnival Jubilee will launch and make its debut setting sail from Galveston as its homeport. The addition of its new flagship will increase Carnival's presence in the state from three to four ships. In 2024, Carnival will also introduce nine- and 12-night voyages from Galveston, which are unusually long cruises for the brand.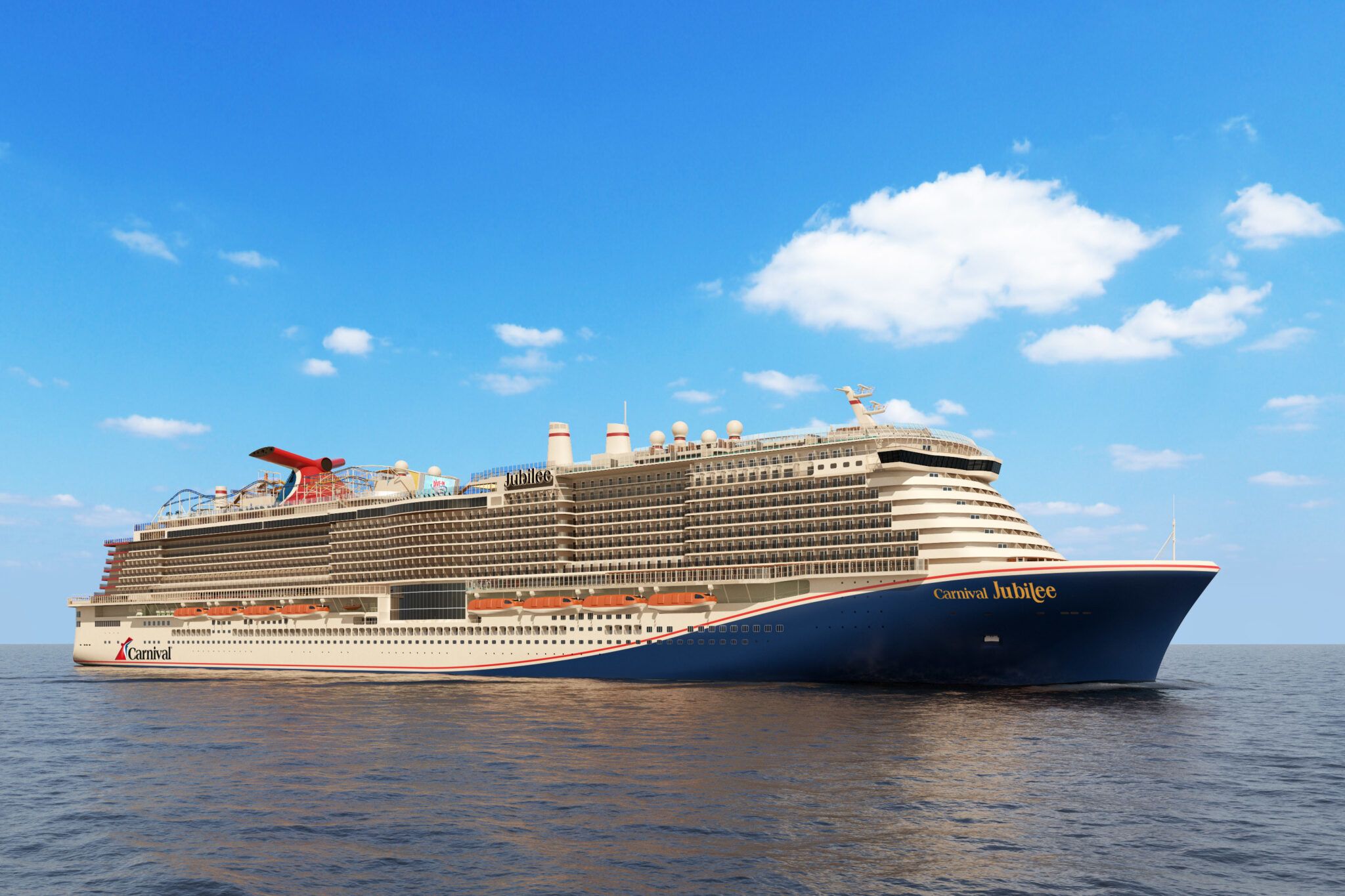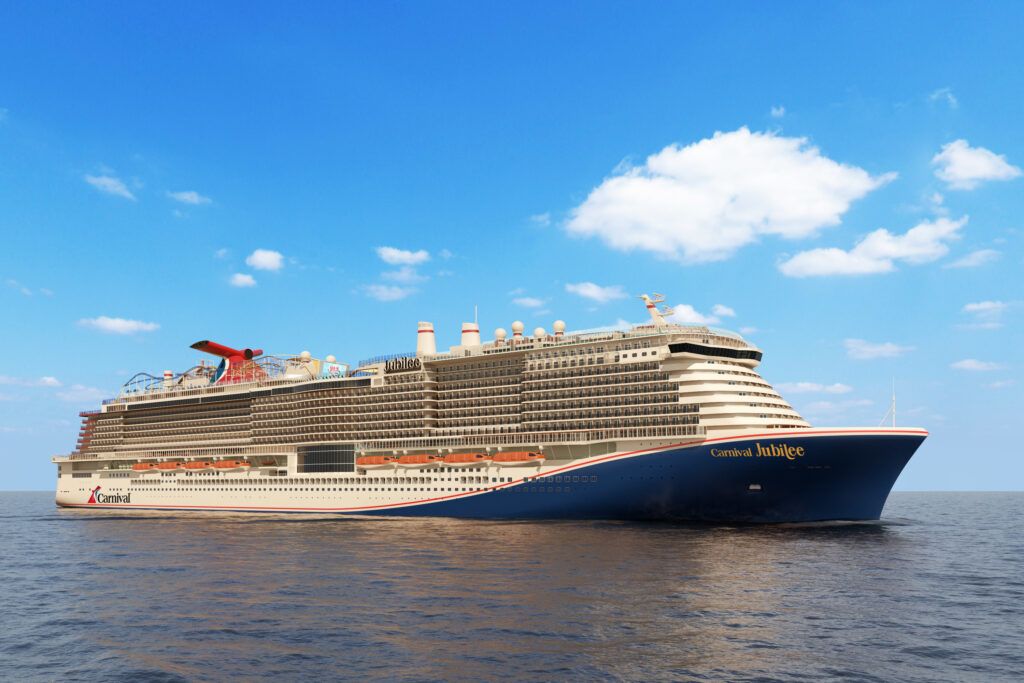 Royal Caribbean christened its new, $125 million Galveston cruise terminal called Pier 10 in November 2022. This new terminal can accommodate the largest vessels from its Oasis Class to its new Icon Class. The cruise line currently has a fleet of three ships sailing from Galveston including Allure of the Seas.
Princess has returned to Galveston after years away, bringing Regal Princess and Ruby Princess for a variety of Caribbean itineraries as well as a special sailing through the Panama Canal.
Norwegian Prima, the line's 2022 introduction godmothered by Katy Perry, will sail weeklong itineraries from Galveston in late 2023.
Additionally, Disney Magic sails four- to seven-night Western Caribbean itineraries from Texas.
Which airport is closest to the Galveston cruise port?
The George Bush Intercontinental Airport (IAH) and the William P. Hobby Airport (HOU) are both commercial airports in Houston serving Galveston. There is no direct airlift to the island of Galveston, so cruisers outside of driving distance must fly via Houston.
The Galveston cruise port is about 70 miles from the Intercontinental airport (75 minutes) or 41 miles from Hobby (45 minutes).
How do you get to and from the Galveston cruise terminal?
There are three cruise terminals at the Galveston cruise port.
Terminal 25 (formerly Cruise Terminal 1) typically hosts Carnival and Princess ships and is located at 2502 Harborside Drive.
Terminal 28 (formerly Cruise Terminal 2) is where Disney and Norwegian will dock, as well as the occasional Princess or Carnival ship, and it's located at 2702 Harborside Drive.
Royal Caribbean's Pier 10 (aka Terminal 3) is located about a mile east of the other legacy terminals at Harborside Drive and 14th Street. Use the address 1152 Royal Caribbean Way.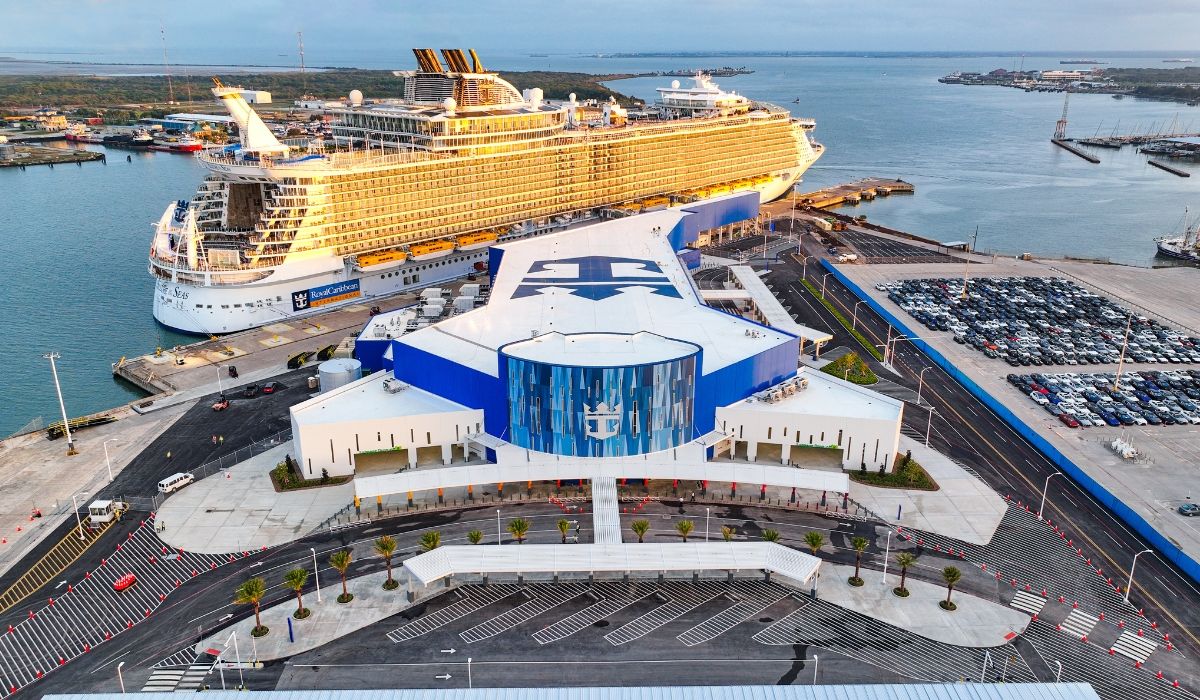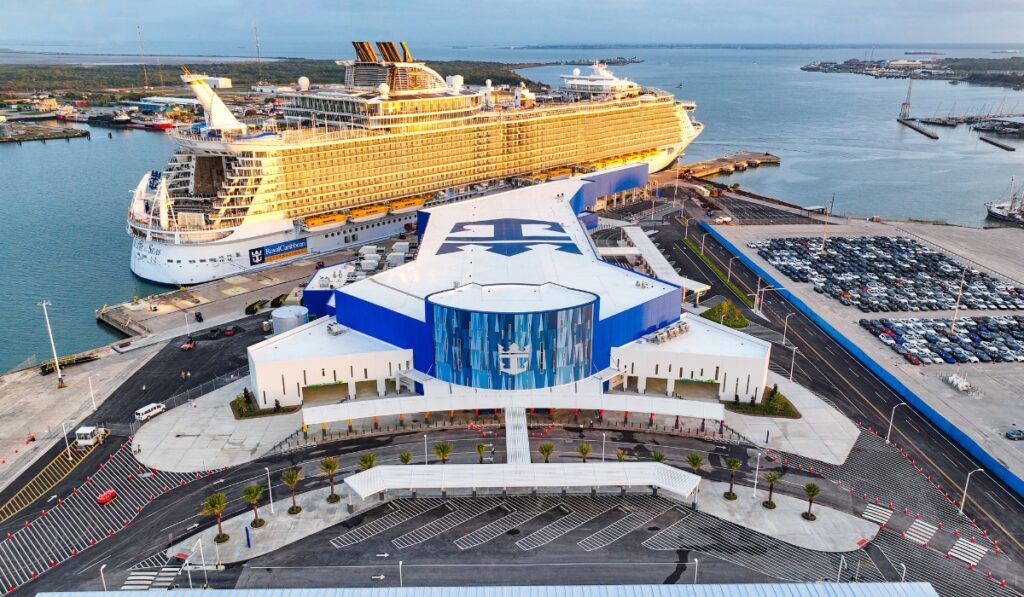 Shuttle service from the airport to Galveston is significantly cheaper than booking a rideshare through Uber or Lyft. Still, expect prices in the $100 range due to distance.
If you're driving, the Port of Galveston can be reached from the north and west by taking Exit 1C off Interstate 45 South toward Galveston Island. Once you turn left on Harborside Drive, continue nearly 5 miles to make another left on Kempner/22nd Street. From there, follow signs to your cruise terminal.
The Port of Galveston can also be reached by ferry service. From the east, take State Highway 87 West toward Galveston Island to board the Port Bolivar vehicle ferry system. Exit the ferry onto Highway 87/Ferry Road, then turn right on Harborside Drive. Continue with directions as listed above.
Is there parking at the Galveston cruise port?
Yes, there is parking at the Galveston cruise port. There are economy parking lot options at the Galveston cruise terminal. Additionally, there's a "park and walk" option in a covered parking garage closer to the ships.
Cruisers can secure their parking space in advance through the Port of Galveston's online service, ensuring a prepaid, discounted rate and a guaranteed spot.
For more information on parking at Galveston cruise port, click here. We break down all the options including location, price, and if shuttle service is available.
Which hotels are closest to the Galveston cruise terminal?
There are various hotels for all budgets near the Galveston cruise terminals. These include more than a dozen offering complimentary shuttle service to your cruise ship.
Galveston is already well known to Southerners as a resort destination. So, it's not a bad idea to consider spending a few days here before or after your cruise. In addition to more vacation time, some hotels accommodate secure, long-term parking.
Physically closest to the cruise port is the Harbor House Hotel & Marina at Pier 21. Less than a half-mile away from the Galveston cruise terminal, the Harbor House is within walking distance. If you don't want to lug your bags 8 minutes down the road, it's an easy 3-minute ride. Cruisers who drove in for their sailing can park their car at the hotel for $15 per night, plus tax.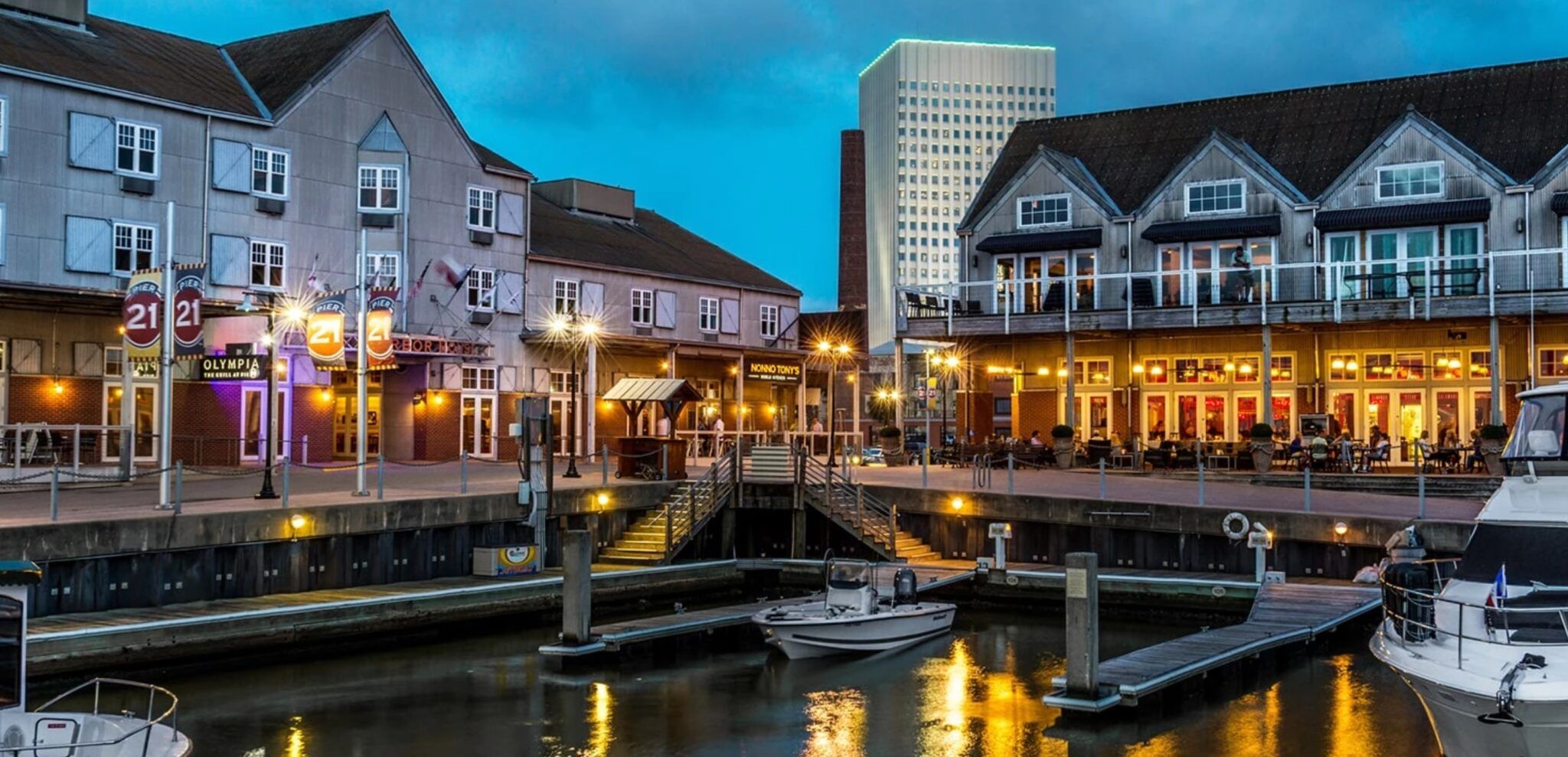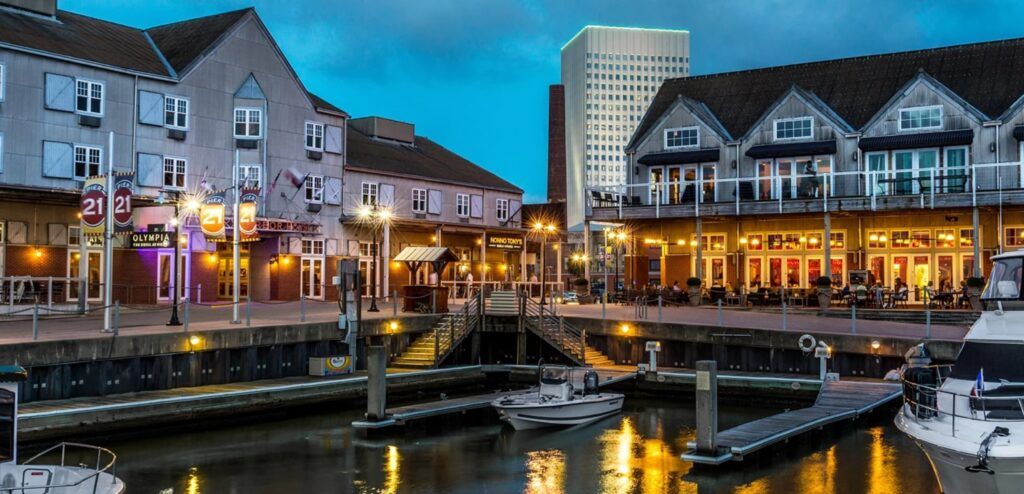 Cruisers looking for a great value when it comes to driving in for their Galveston cruise can consider a stay at the Holiday Inn Resort Galveston (On The Beach, an IHG Hotel). This Holiday Inn offers competitive rates to stay, as well as only $8 per night for long-term cruise parking for the first five nights. After the maximum of $40 is reached, your car will remain parked for free. Not only is the parking rate super reasonable, but the Holiday Inn Resort Galveston also offers a free shuttle to the cruise port.
From recognizable chain hotel brands to boutique properties like 19th-century bed-and-breakfast George Manor, Galveston has a stay available for every taste. The good news is that with only 41.2 square miles of land mass in Galveston (it's only 3 miles wide), there is nowhere on the island that is super far from the cruise port.
What is there to do in Galveston?
From its resort-style beaches to its historic neighborhood streets, Galveston has the added benefit of being a destination with or without its cruise facilities. Take the kids to enjoy Boardwalk-style rides and amusements at Pleasure Pier or stroll antique shops with a loved one admiring charming architecture along the way.
Apart from its activity-packed shores, one of Galveston's marquee attractions is Moody Gardens, with a 10-story tall pyramid housing an aquarium as well as a collection of 1,700 plants and animals. Moody Mansion pays homage to the one of the wealthiest families to call Galveston home. There are even self-guided tours of the Victorian-era estate available.
Take to the indoors with a museum visit or go fishing under the Texan sun along one of the Seawall's many piers. Whatever the mood or the weather, Galveston shows up with plenty to see, do, and experience year-round.
Do you need a passport to sail from Galveston?
The requirement for a passport on a cruise is dictated by where your sailing begins and ends. If your cruise departs and arrives round trip from Galveston, that means it is considered a "closed loop" sailing within the U.S. Therefore, you would not need a passport; U.S. citizens just need a U.S. ID and birth certificate to sail.
Still, it's always helpful to have a passport. This is especially true when visiting any foreign ports of call like Mexico or Grand Cayman. In the unlikely event you don't make it back onboard your ship in time for departure, you'll still need a passport to travel home or to the next port.
Always consult with your cruise line on travel requirements for your entire party prior to booking or boarding.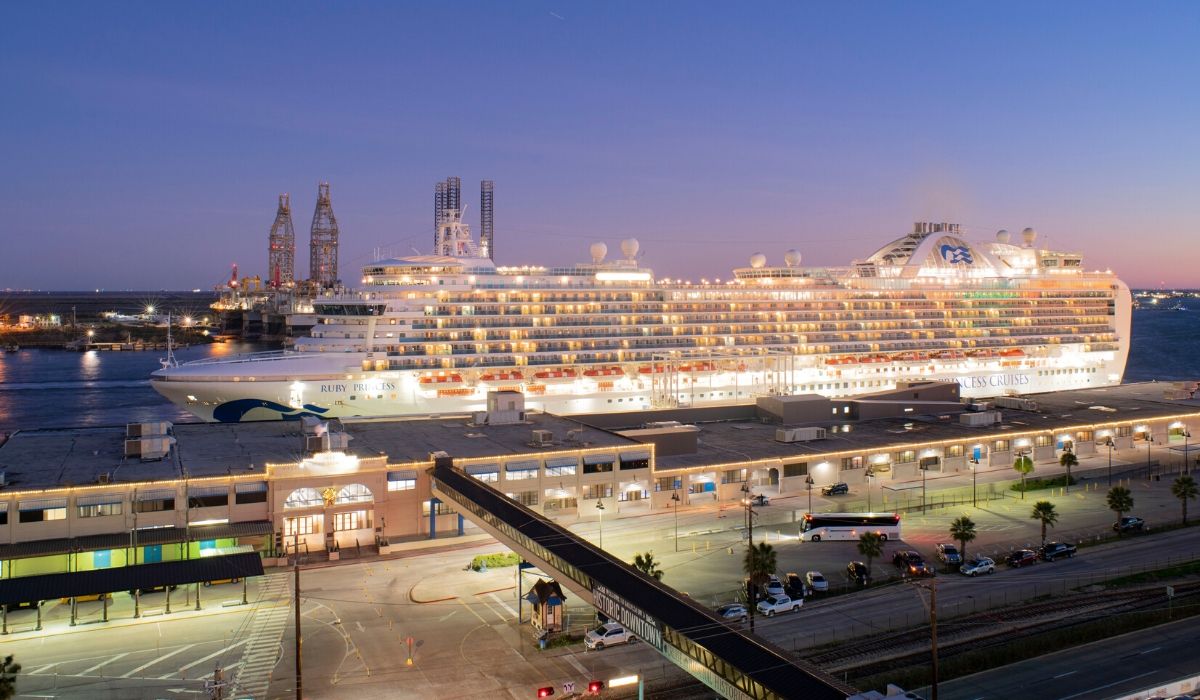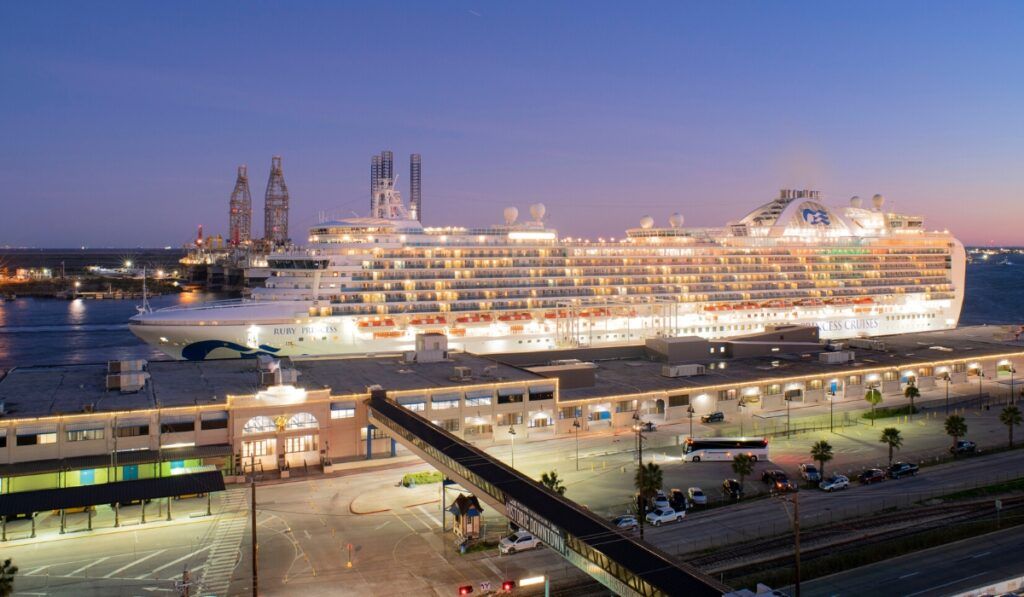 Conclusion: Is Galveston a good cruise port?
Galveston is a solid choice (and the only option) as a departure port for families looking to take a cruise within range of Texas. The closest other cruise port to Galveston is nearly 400 miles away in New Orleans.
After more than 20 years as a cruise port, Galveston has added a third, state-of-the-art cruise terminal and new ships and cruise lines all within the span of a single year. In addition to its cruise offerings, the adjacent city of Galveston is well suited for vacationers of all ages, with a variety of accommodation offerings and plenty of activities to enjoy.
Although the location of the closest commercial airport is in Houston, nearly an hour away, Galveston offers the Southern cruise market an appealing drive-to option bordering the Gulf of Mexico. According to the Galveston Chamber of Commerce, Galveston is the fourth most popular cruise port in North America, following the busy cruise ports of Florida.
BOOK NOW: Exclusive Rates on Cruises from Galveston, Texas!
Comments
Have you cruised or considered cruising out of the Galveston Cruise Port? What draws you to this Texas homeport? Drop us an anchor below to share your experiences taking a cruise from Galveston, TX.