You might be considering a beach escape to Bermuda this summer, especially if you live in the Northeast United States. In this Bermuda Cruise Planning Guide, we outline everything you need to know before taking a Bermuda cruise. Learn all our insider cruise tips and hacks to plan and execute the perfect cruise vacation.
Everything You Need to Know Before Taking a Bermuda Cruise
Best Time of Year to Take a Bermuda Cruise
Bermuda truly offers cruisers a slice of paradise with beautiful weather, rich history, and pink sandy beaches. Unlike the Caribbean or Bahamas though, Bermuda is a seasonal cruise port. So, when you visit the area is important. Factors like weather, price, and crowds should all be considered.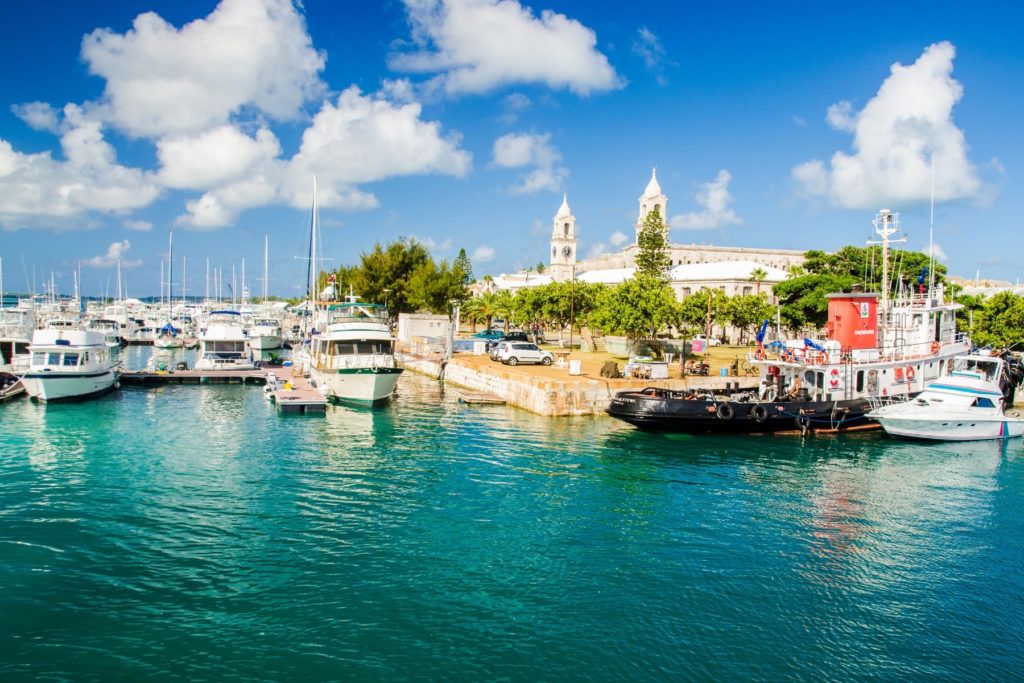 Located much farther north than the Bahamas or Caribbean, the weather in Bermuda gets much cooler in the winter. While the weather in the off-season of December to March might be acceptable for golfing, this time of year is certainly not beach weather. Thus, no cruise ships sail to Bermuda during the winter months.
Bermuda cruise season generally runs from late April/early May through the end of October/early November. As with most seasonal cruise regions, the shoulder seasons are when prices tend to be the lowest. While July might offer some of the warmest weather, it tends to be the most expensive month to take a Bermuda cruise.
Related Post: Top Cruise Destinations
It also tends to have the most crowds. The busiest time of year for cruises to Bermuda usually coincides with warmer weather and summer break.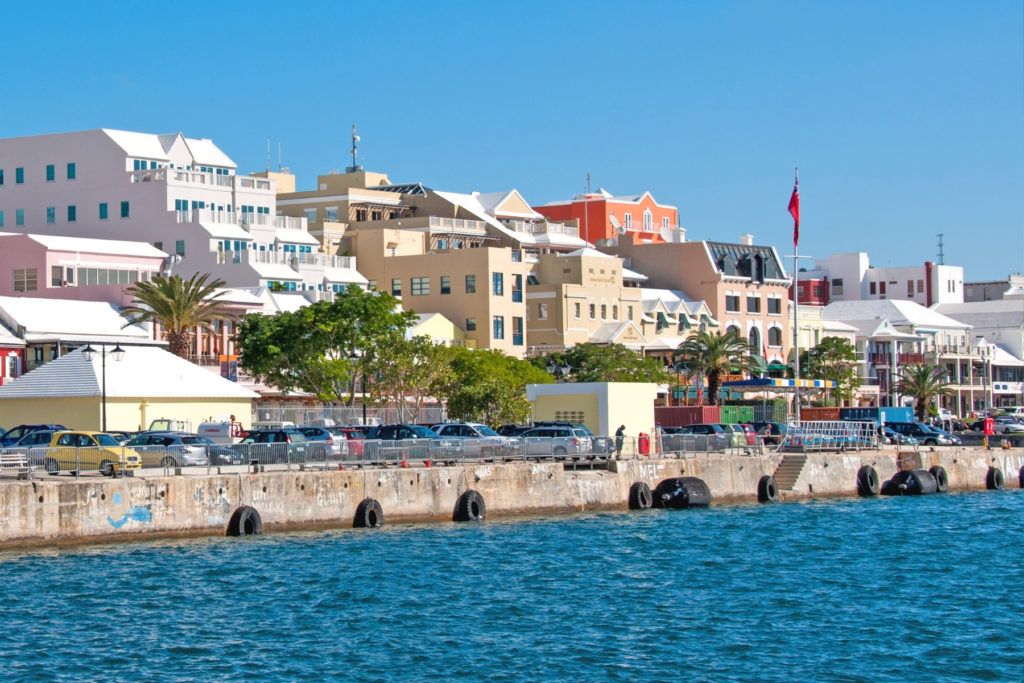 Yes, you will be able to enjoy the beaches, shopping, historical sites, and Rum Swizzles anytime during the Bermuda cruise season. Although, when taking into account the weather, prices, and crowds, we suggest that the best time of year to take a Bermuda cruise is early in the season (late April/early May). While later in the season will be comparable in terms of pricing and crowds, there is always the chance of hurricanes.
How Much Does a Bermuda Cruise Cost?
It is important to first note that overall Bermuda cruises tend to be more expensive than similar trips to the Bahamas or Caribbean. Still, Bermuda cruise fares fluctuate considerably depending on a few factors. The cruise line, itinerary, and time of year will all weigh heavily on pricing.
If you have flexible vacation time, choosing the right time to take a Bermuda cruise can have a big impact on your budget. As mentioned above, the middle of the summer, which coincides with the best weather and school break, will usually be the most expensive.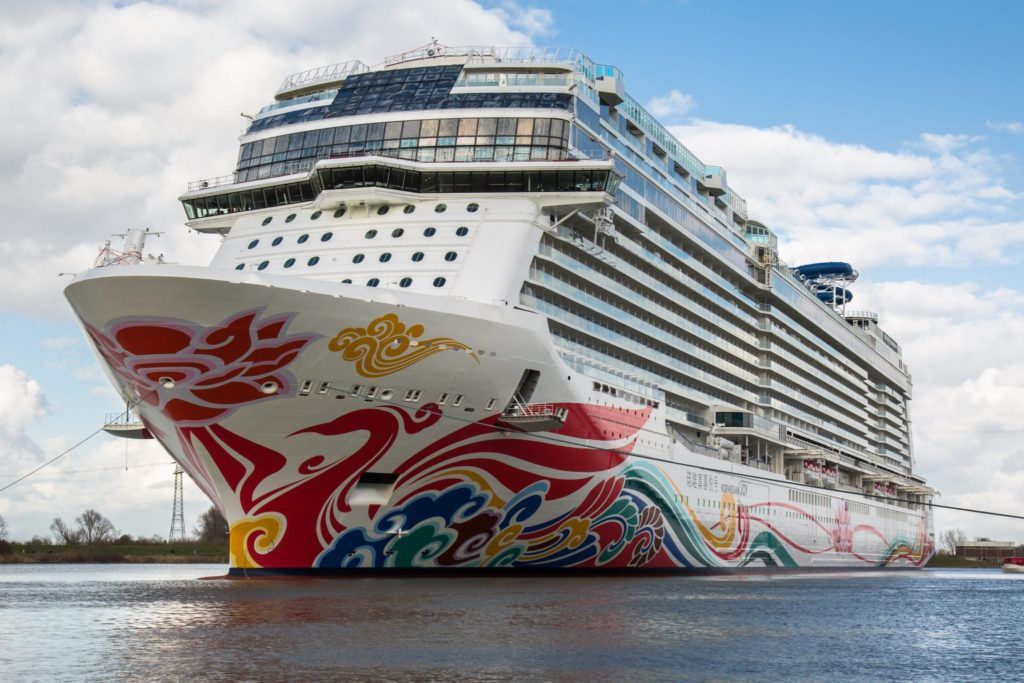 Bermuda cruises also vary in terms of length. Depending on the departure point, itineraries can be as short as 4 or 5 days. They can also be longer than a typical 7-day cruise if they include stops in Canada/New England or the Bahamas/Caribbean. Of course, the length of the cruise and itinerary will impact pricing. So, be sure to compare all your options.
Exclusive: Savings on Bermuda Cruises for 2022!
Further, the cruise line and cruise ship you choose will also dictate the cost of your Bermuda cruise. While not as populous with cruise ships as the Caribbean or Bahamas, you will still have a decent ship selection for a Bermuda cruise. Many major cruise lines have at least one ship sailing to Bermuda for at least part of the season.
Though, Norwegian Cruise Line, Royal Caribbean, and Celebrity Cruises have the largest presence in Bermuda.
Generally speaking, the newer ships from each cruise line will be more expensive than some of the older ships in the fleet as there is more demand for these vessels.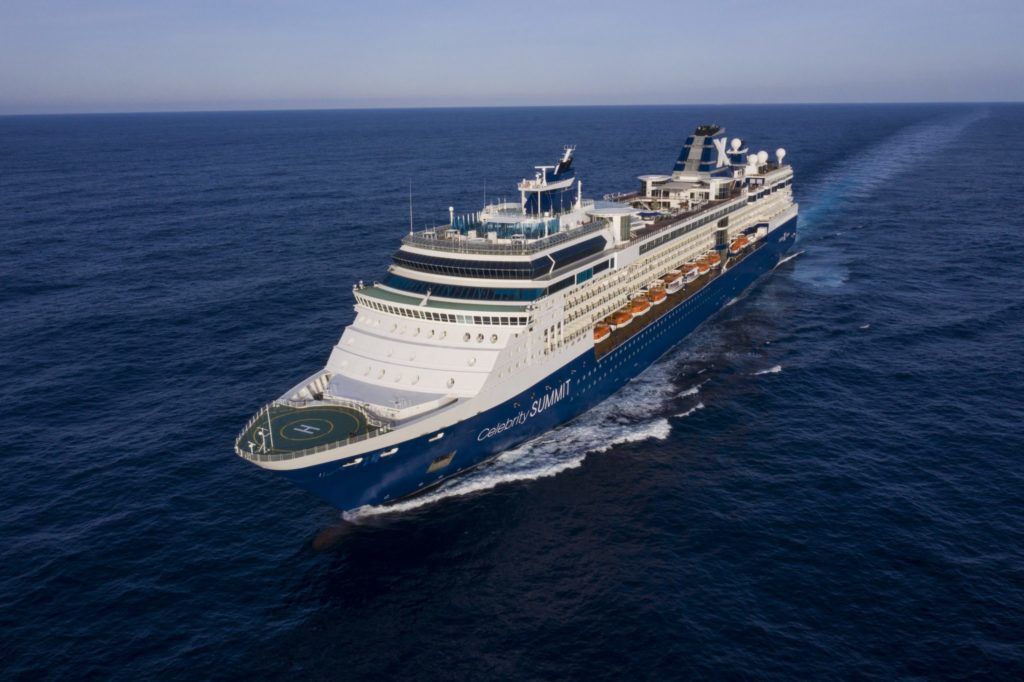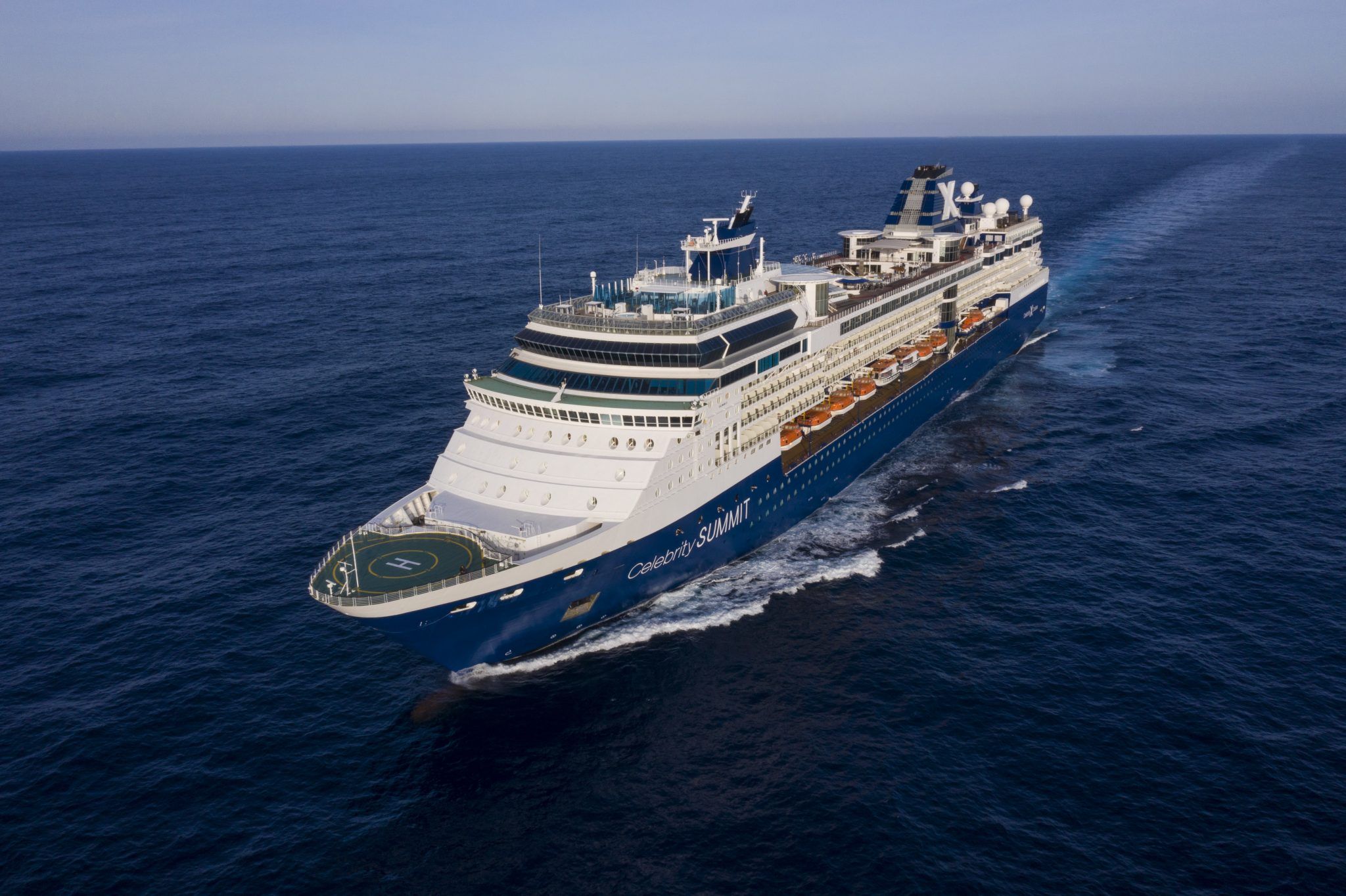 Other factors to consider when determining pricing are the embarkation port, stateroom category, and shore excursions.
Related Post: Do I Need a Passport for a Bermuda Cruise?
Best Cruise Lines for a Bermuda Cruise
As mentioned previously, you will not have as much of a selection of cruise ships when planning your Bermuda cruise. So, besides your cruise line preferences, you should also consider the departure port and itinerary.
While Norwegian Cruise Line, Royal Caribbean, and Celebrity Cruises have the largest presence in Bermuda year-round, other more luxury brands like Oceania, Regent Seven Seas, and Silversea do visit Bermuda. Further, Carnival Cruise Line, Disney Cruise Line, and Princess Cruises also call in Bermuda periodically during the season.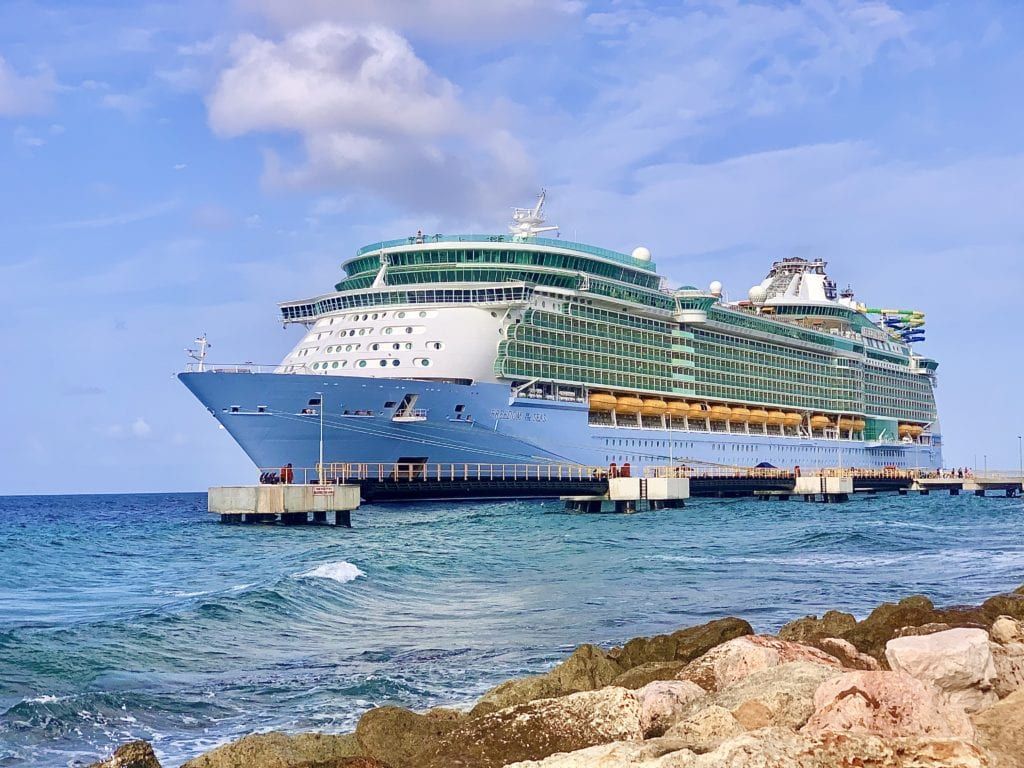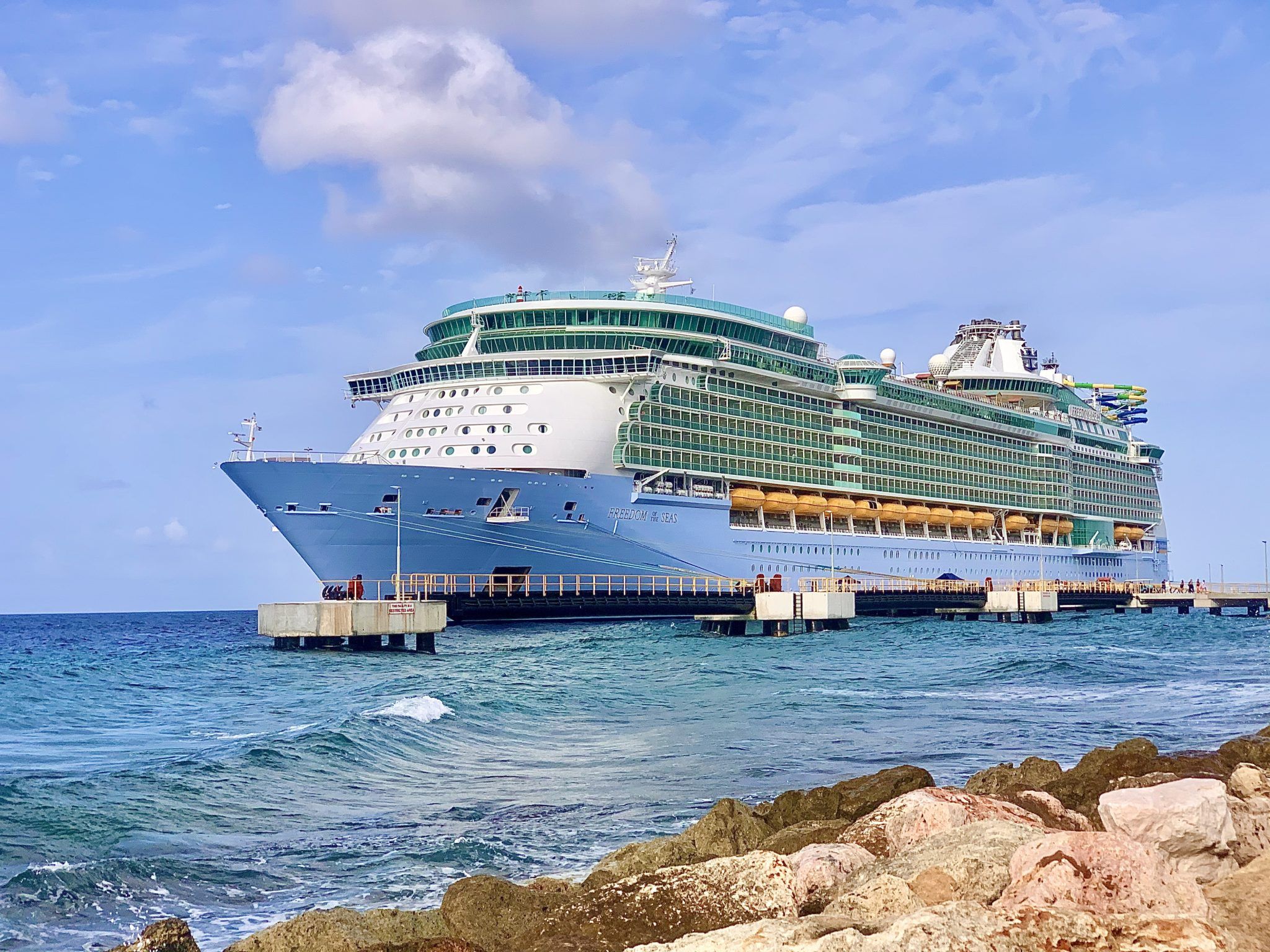 Most ships will port at the Royal Naval Dockyard, though some smaller ships might have occasional visits to the ports of Hamilton or St. George (You can still visit from the Royal Naval Dockyard via ferry). Depending on the length of your cruise, many itineraries will have at least one, if not two, overnight stays on the island. Some select, longer itineraries might also combine a visit to Bermuda with northern ports of Canada/New England or head south to the Bahamas and Caribbean. Thus, finding the perfect itinerary for you is important.
While Florida is often referred to as the cruise capital of the world, you will probably have to head elsewhere for a cruise to Bermuda. Cruises to Bermuda are usually pretty popular with cruisers from the Northeast United States as many are within driving distance to a cruise port.
For instance, Norwegian Cruise Line offers round-trip sailings from Boston, MA and New York, NY. In 2021 and 2022, Carnival Cruise Line will sail to Bermuda from Baltimore, MD; New York, NY; and Norfolk, VA.
Additionally, Celebrity Cruises sails from Cape Liberty, NJ, while Disney Cruise Line sails from New York, NY. Royal Caribbean also offers sailings from Cape Liberty, NJ and Baltimore, MD. For the first time in 2022, they will also begin offering trips from Port Canaveral, FL.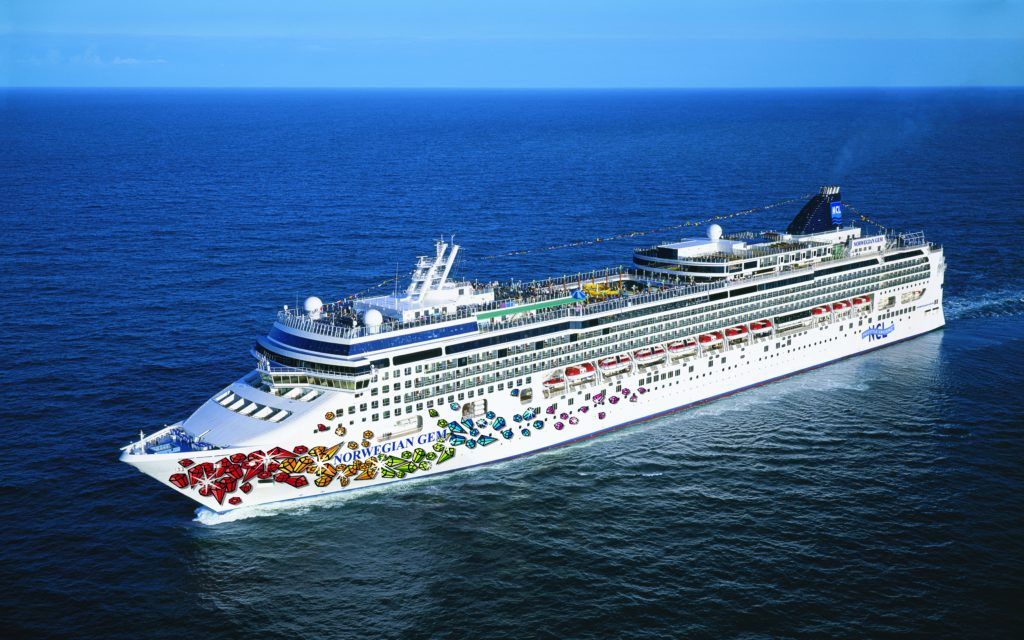 So again, your choice for a Bermuda cruise might be driven more by the departure point or itinerary than the cruise line. Although, within brands, Norwegian Cruise Line does offer a few ships from two different departure points, and Royal Caribbean also offers a few ships from two different homeports.
Related Post: Major Cruise Mistakes and How to Avoid Them
Top Bermuda Cruise Shore Excursions
Bermuda is known for its pink sand beaches, but there is so much more. From rich history, shopping, and dining, there will be plenty to fill your days and nights in Bermuda. Admittedly, you will not be able to see and do everything during one visit, so you will have an excuse to plan another cruise to this beautiful location.
Of course, when most people think Bermuda, they envision Horseshoe Bay Beach! This beach has been voted one of the world's best beaches, so get there early as it can get crowded. Horseshoe Bay Beach is approximately 30 minutes away from the cruise terminal ( Kings Wharf or Heritage Wharf) and can be reached via taxi or bus.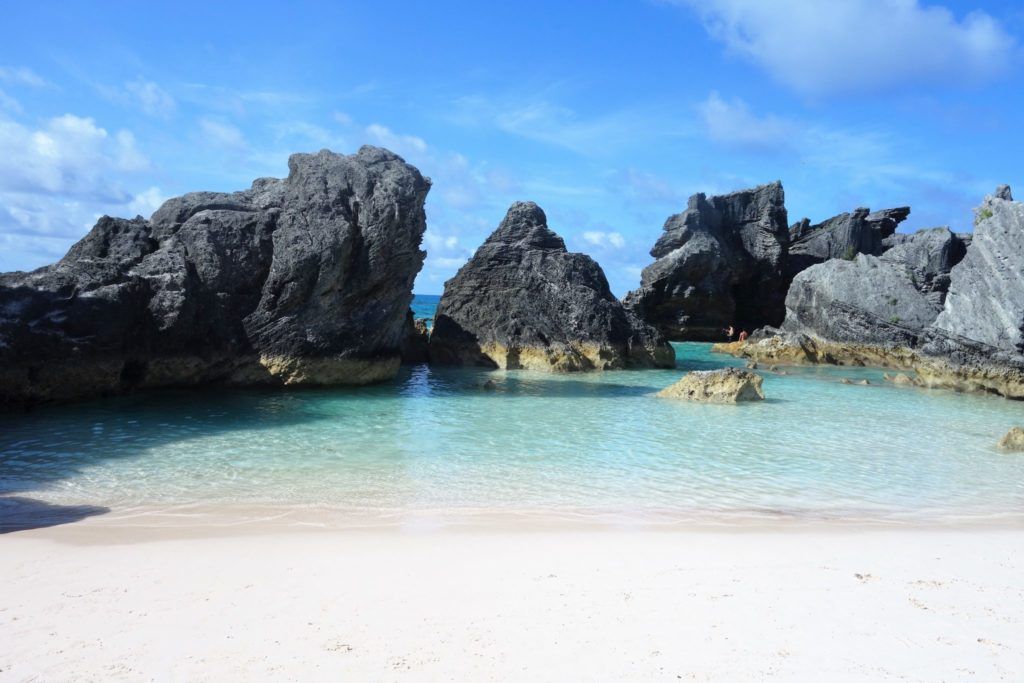 Other popular beaches include Elbow Beach, Church Bay, Warwick Long Bay, Jobson's Cove, and Tobacco Bay Beach. Each beach offers its own unique charm.
If you want an in-depth historical tour, we suggest taking the ferry directly from the Dockyard to St. George (about 45 minutes) to spend your day exploring this UNESCO World Heritage Site.
Arriving by ferry, Kings Square is only a short walk. From here, you can take a self-guided tour or one of the guided tour options. Along the way, you can see sights including Town Hall, Bermuda National Trust Museum, the Bridge House, the Old State House, St. Peter's Church, and the Unfinished Church, among others.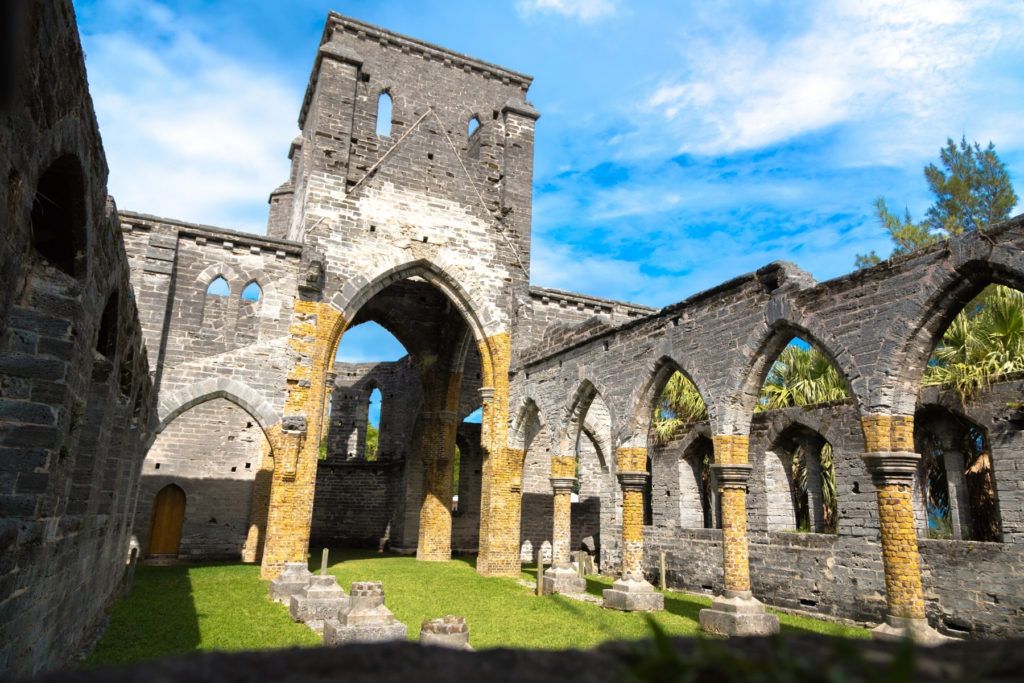 Beyond the downtown area, there is St. Catherine's Fort (and beach). St. Catherine's Fort is arguably one of the most impressive historical structures on the island and well worth the admission fee for some exploration.
You may also want to visit one of the many parks including Queen Elizabeth Park. Other popular stops include the Bermuda Historical Society Museum, the Bermuda Cathedral, Fort Hamilton, Hamilton Harbor, and the Bermuda Aquarium and Zoo.
Related Post: Expert Tips for Planning Shore Excursions
You will also want to reserve a day to venture into nearby Hamilton, Bermuda's capital city. A ferry ride is the quickest way to get there from the Dockyard (20 minutes). While in Hamilton, you will want to check out the world-class shops and restaurants near Front Street. Be sure to grab a drink at the Swizzle Inn, Bermuda's oldest and most famous pub.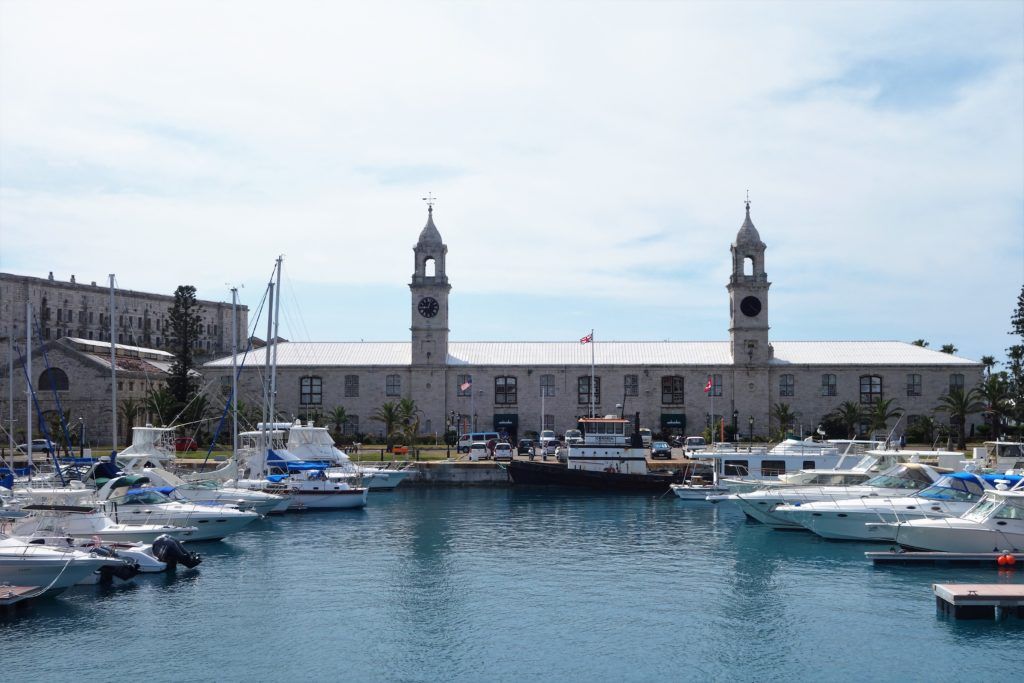 Other popular shore excursion options in Bermuda include a visit to the Crystal and Fantasy Caves or a trip into the Bermuda Triangle. Of course, you can also stay more local, as there is plenty to explore in the Royal Naval Dockyard itself. Once a strategic navy base, this area has been transformed into a tourist attraction. You can visit the National Museum of Bermuda for a recount of Bermuda's rich history, along with much more.
Top Bermuda Cruise Tips
Regardless of your cruise destination, there are some tried and true cruise tips that are essential for planning and executing the ideal cruise vacation. We hope you learned from this Bermuda Cruise Planning Guide that you should know what's included in your cruise vacation and what things will cost you extra.
That way, you can budget accordingly.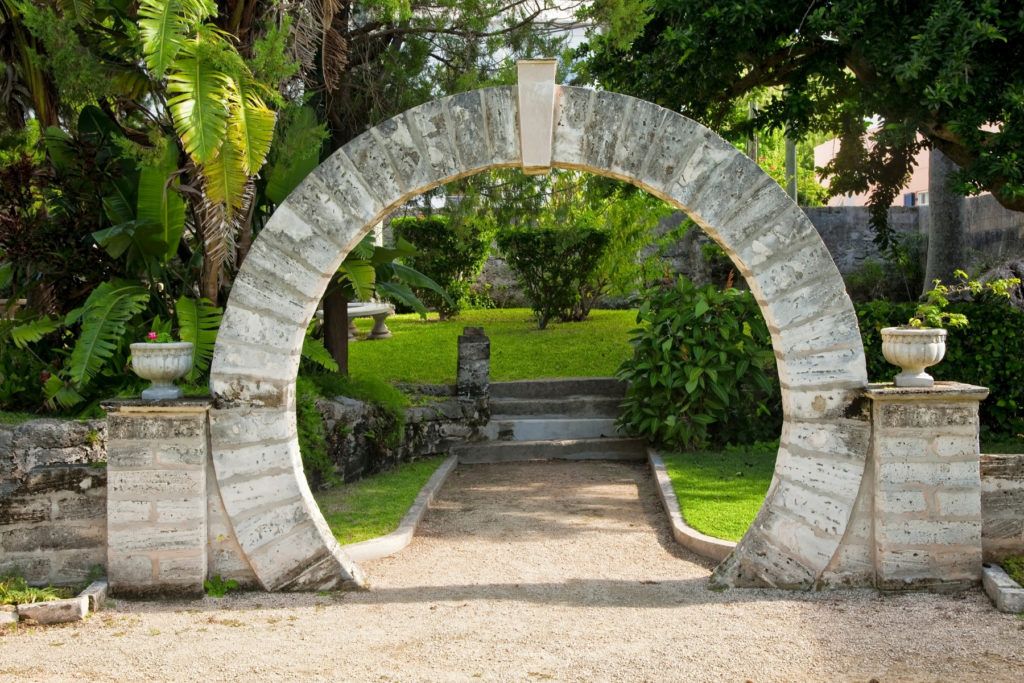 Once you have decided on your cruise, there are several helpful tips that can save you some money. These range from booking early, to booking a guaranteed cabin, to using a travel agent, and more.
In terms of pre-cruise planning, now more than ever, it will be important to download the cruise line's app (if applicable) to your smart phone. There are also things you will want to book before your cruise, like restaurant reservations, entertainment if available, and shore excursions.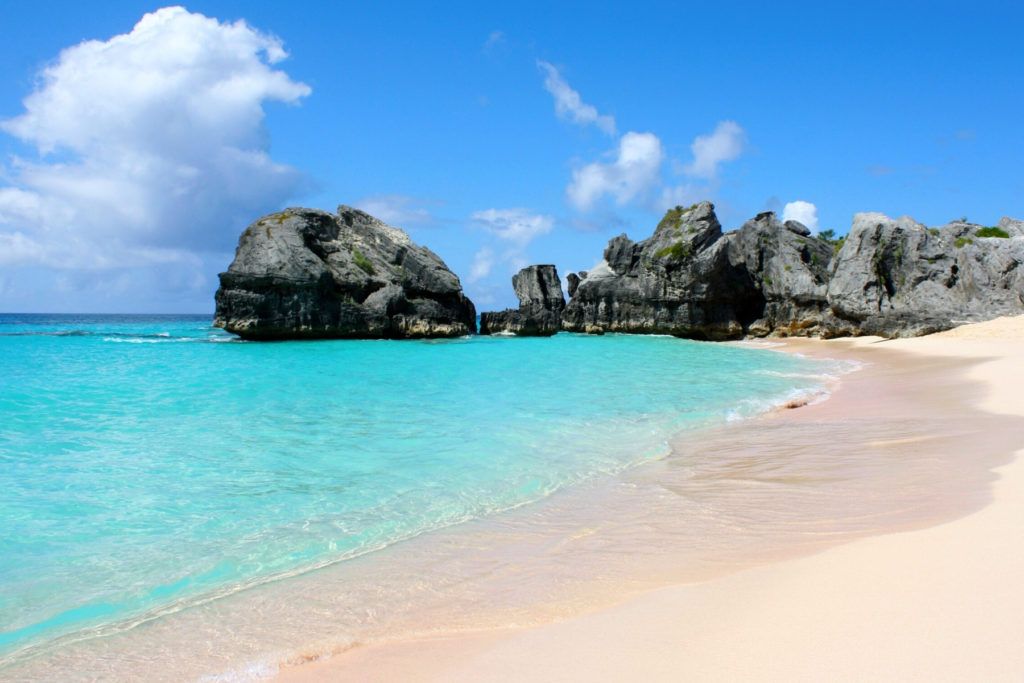 Further, you should decide which packages, if any, you want to purchase, and monitor the cruise line's website for pre-cruise sales and promotions. The most popular package is a beverage package. You will want to weigh the pro and cons to decide if a drink package is worth the investment for you. Another popular package, especially on Norwegian Cruise Line, is the specialty dining package.
When it comes to packing, you should know what to include on your packing list. Our downloadable guide outlines everything you need to pack including toiletries, clothing, and electronics. While you might find it surprising, there are also many household items that will come in handy during your cruise vacation.
Of course, you will also want to make sure that you do not pack any of these prohibited items. Items like an iron will get your suitcases sent to the "naughty room".
Bermuda Cruise Planning Guide: Additional Tips
Finally, your cruise day has arrived! And yes, there are even more cruise tips to ensure every part of your cruise vacation is smooth sailing. Don't worry, we have you covered.
Comments
Did you find this Bermuda Cruise Planning Guide helpful? Are there any other cruise hacks that you would add to this list? Drop us an anchor below with your insider Bermuda cruise planning tips.