The two most important factors when booking a cruise vacation is deciding on your cruise ship and your cruise destination. While we often pick our cruise vacations based on the ship, destination also weighs heavily in the cruise planning process. Whether it is a Caribbean island, a favorite port of call, or a completely different part of the globe, where you should cruise is a big factor when reviewing potential vacations. With more and more locations now accessible by cruise ship, your options keep growing. If you are looking to book your next cruise, have a look at our list of the Top Cruise Destinations.
Top Cruise Destinations
Caribbean
The Caribbean is one of the most popular cruise destinations. In fact, 11.3 million cruise passengers traveled to the Caribbean in 2018. Nearly 35% of all cruises sail the Caribbean. Many of the newest mega-ships from contemporary cruise lines visit popular islands in the Caribbean region. If this is your first cruise, it is likely that you will choose a 7-day Caribbean itinerary given the number of options available.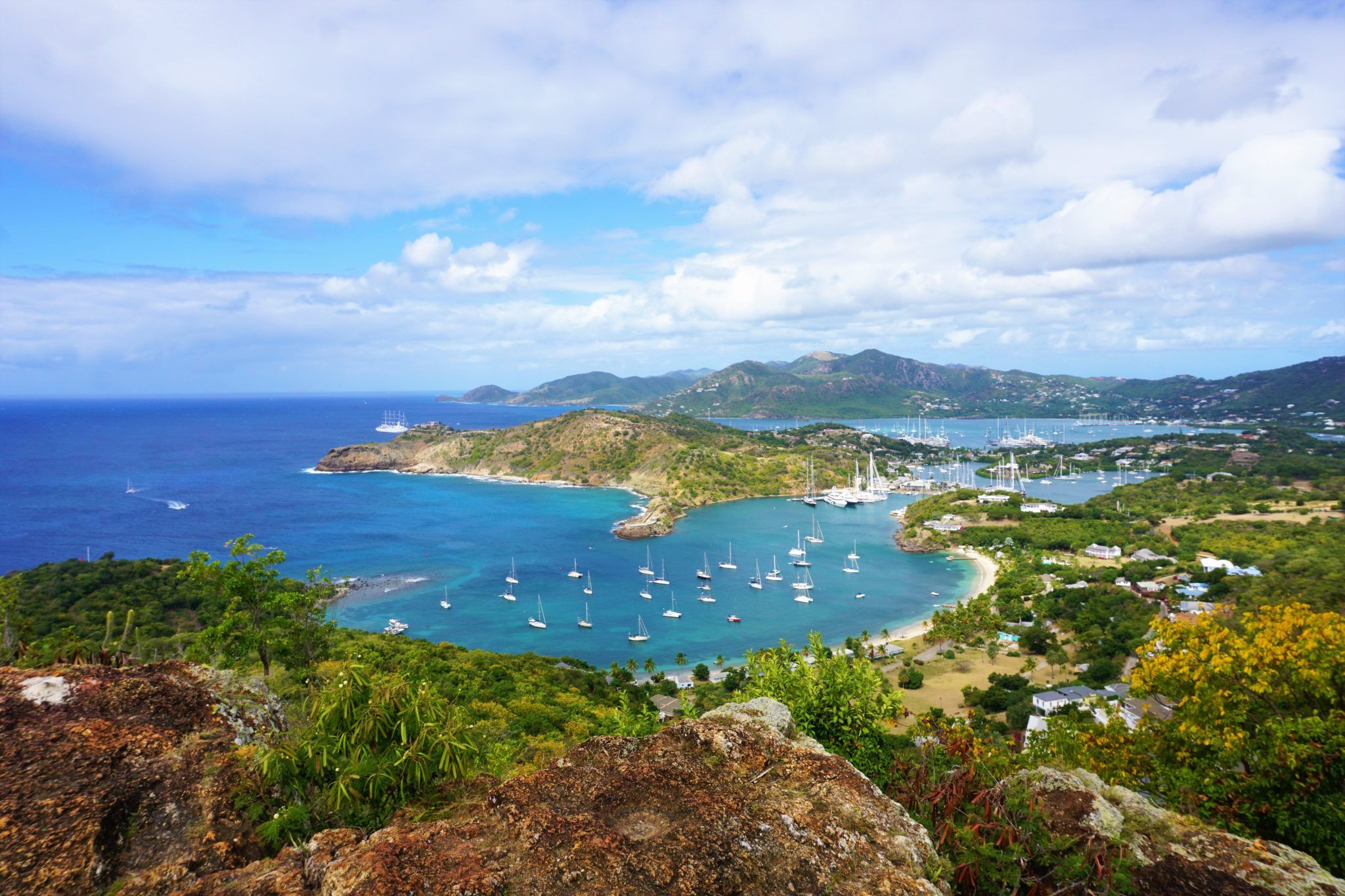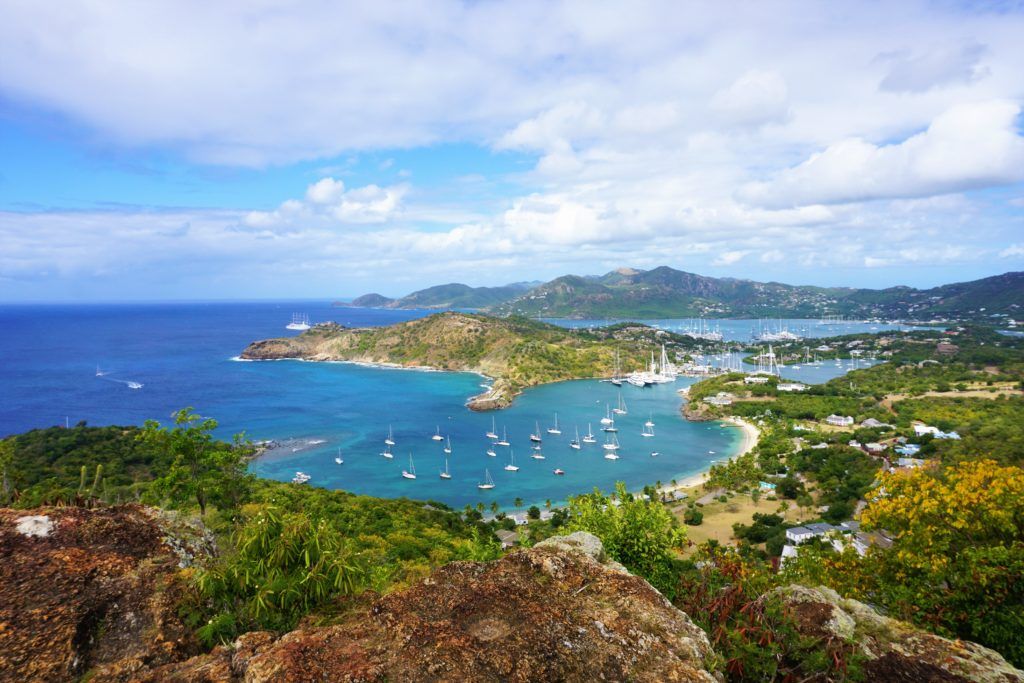 The Caribbean offers that picturesque tropical vacation that you have probably seen all over social media. Itineraries in this region are generally divided into Eastern Caribbean, Western Caribbean, and Southern Caribbean routes.
Popular Eastern Caribbean ports of call include St. Thomas, St. Maarten, Puerto Rico, and the British Virgin Islands. Western Caribbean islands that are frequent stops for cruise ships include Jamaica, Honduras, and Belize, as well as Costa Maya and Cozumel, Mexico. Finally, there is the Southern Caribbean, which includes Aruba, Bonaire, and Curacao. Some Southern Caribbean itineraries also include St. Lucia, Barbados, and Antigua.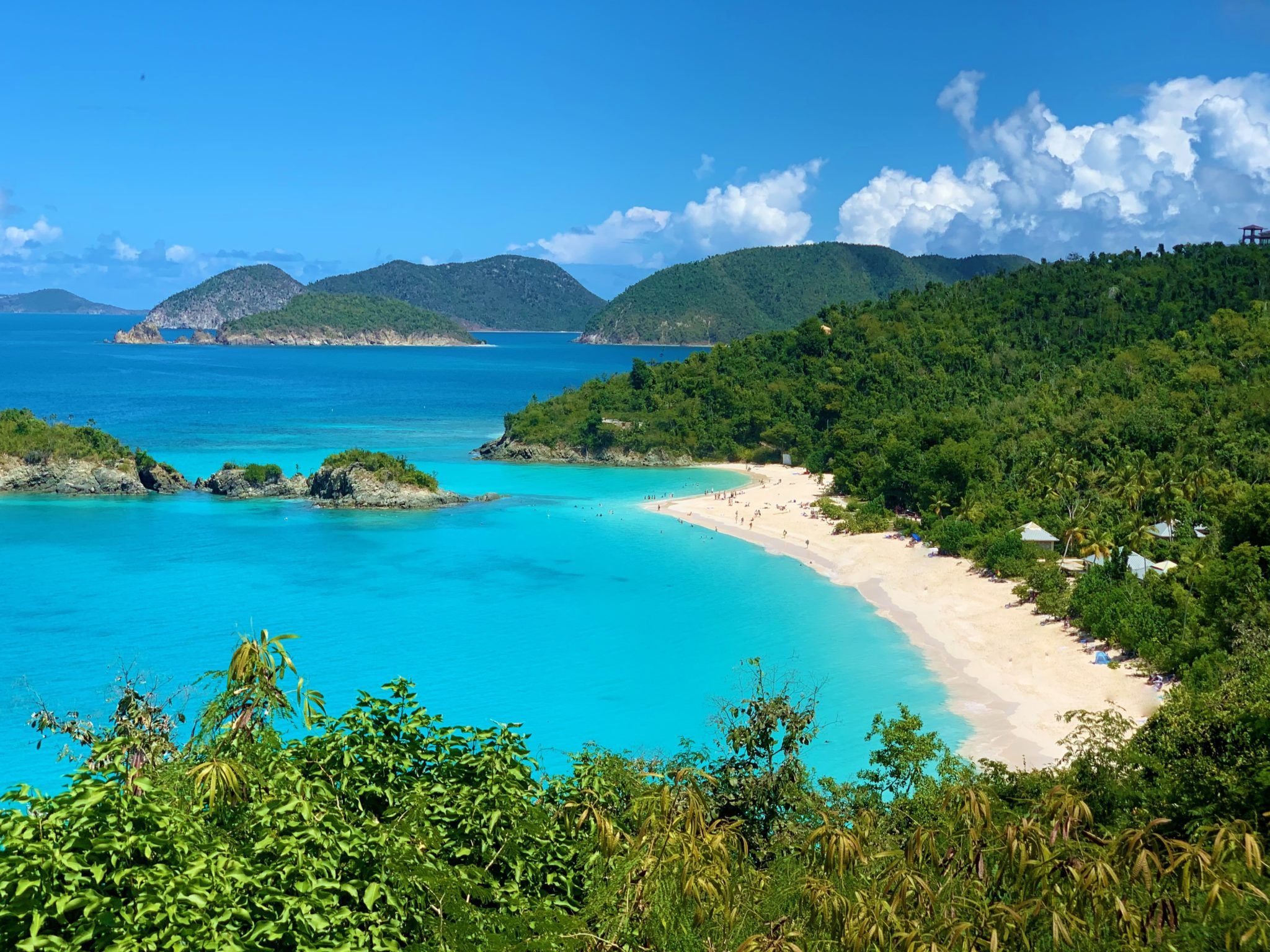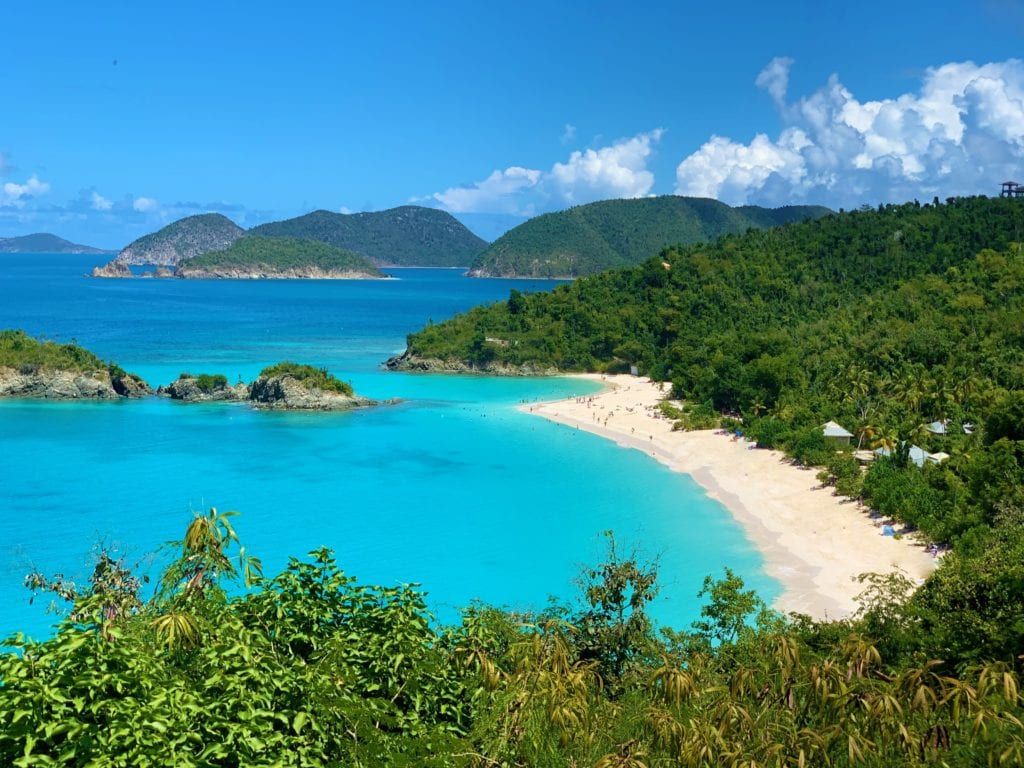 Most cruise ships swap Eastern and Western Caribbean itineraries from week to week. Which islands are visited does vary slightly by the ship and cruise line. However, all islands offer a variety of popular activities like beach breaks, island tours, snorkeling, and historic and cultural tours. There will also be adventure activities like zip lining and off-road tours at most ports of call.
Related Post: Amplified Freedom of the Seas Southern Caribbean Cruise Review
Bahamas
Another top cruise destination, especially for cruises of shorter duration, is the Bahamas. Normally, these cruises depart from the East Coast of the United States. In fact, a majority of these cruises leave from Florida.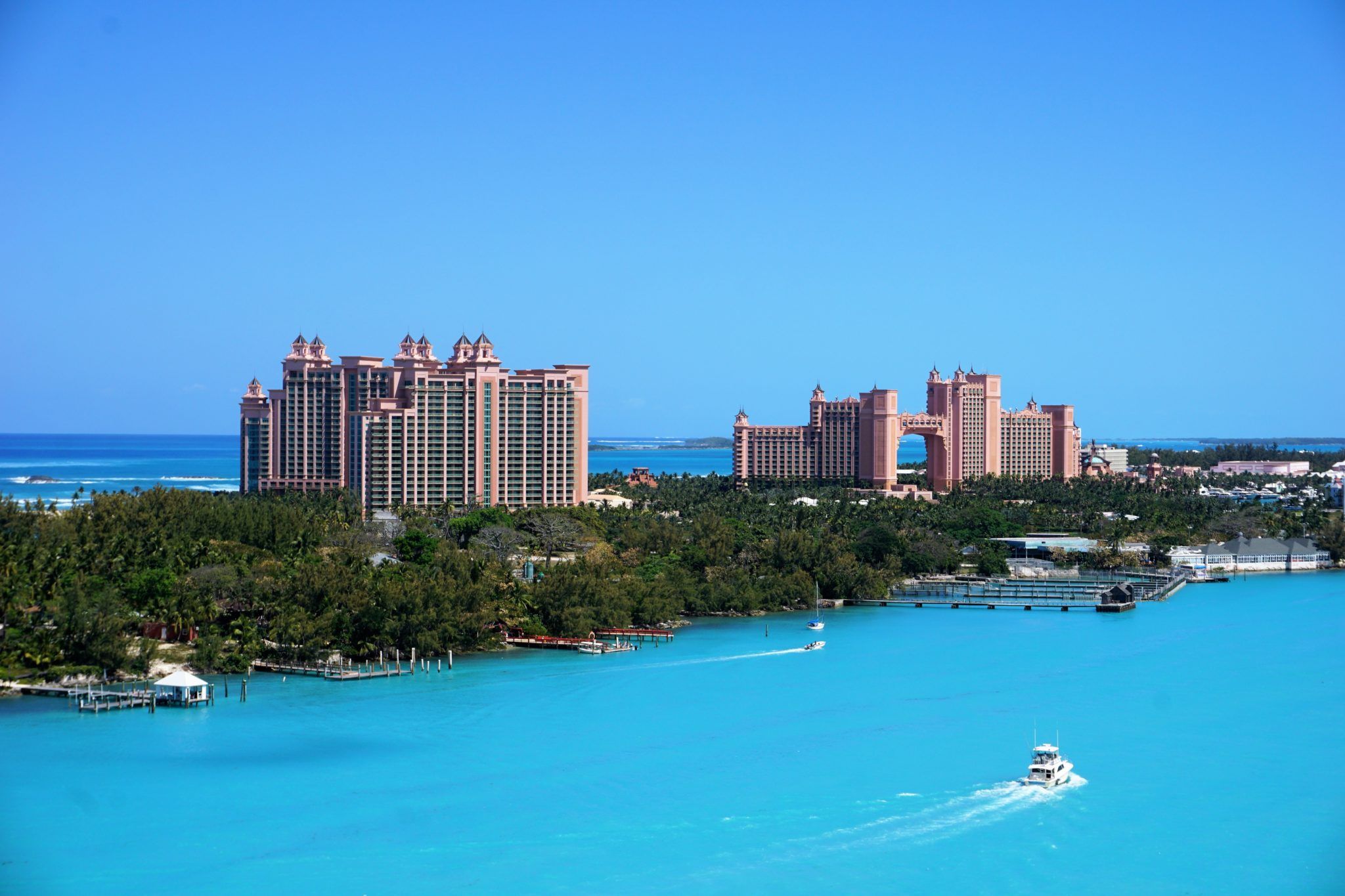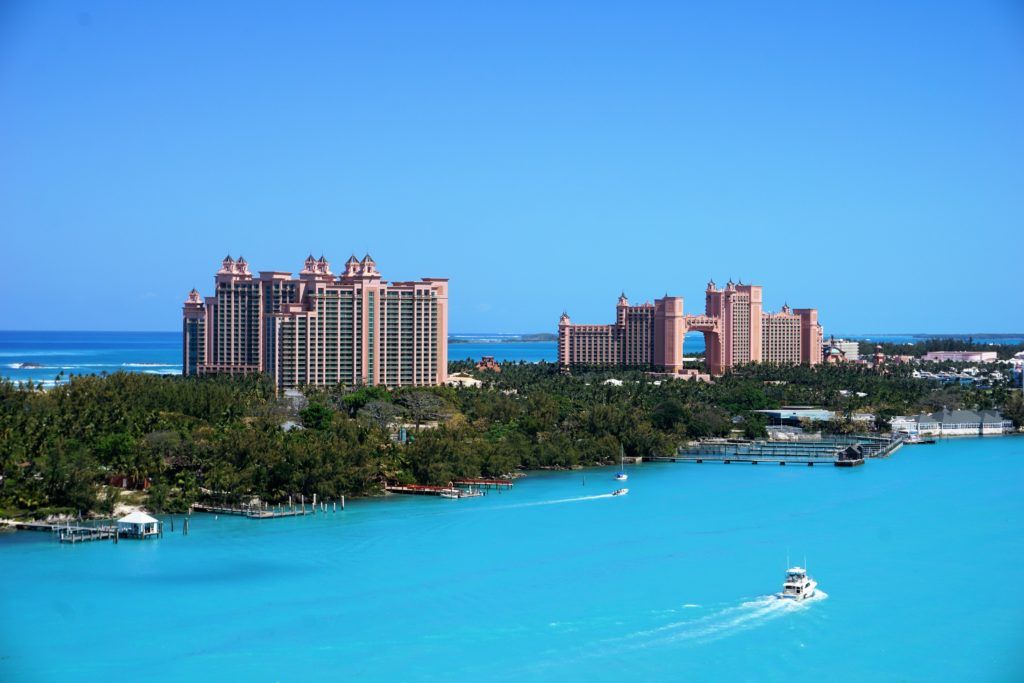 While you are probably familiar with Nassau, Bahamas, this region is also home to many cruise line private destinations. These private islands offer exclusive access for passengers sailing with the cruise line. These islands usually offer included food, beach access with loungers, and other amenities.
These destinations have come a long way over the years, and this year is shaping up to be the best year yet. From re-imagined and upgraded islands to completely new private islands and beach clubs, there are many options from various cruise lines.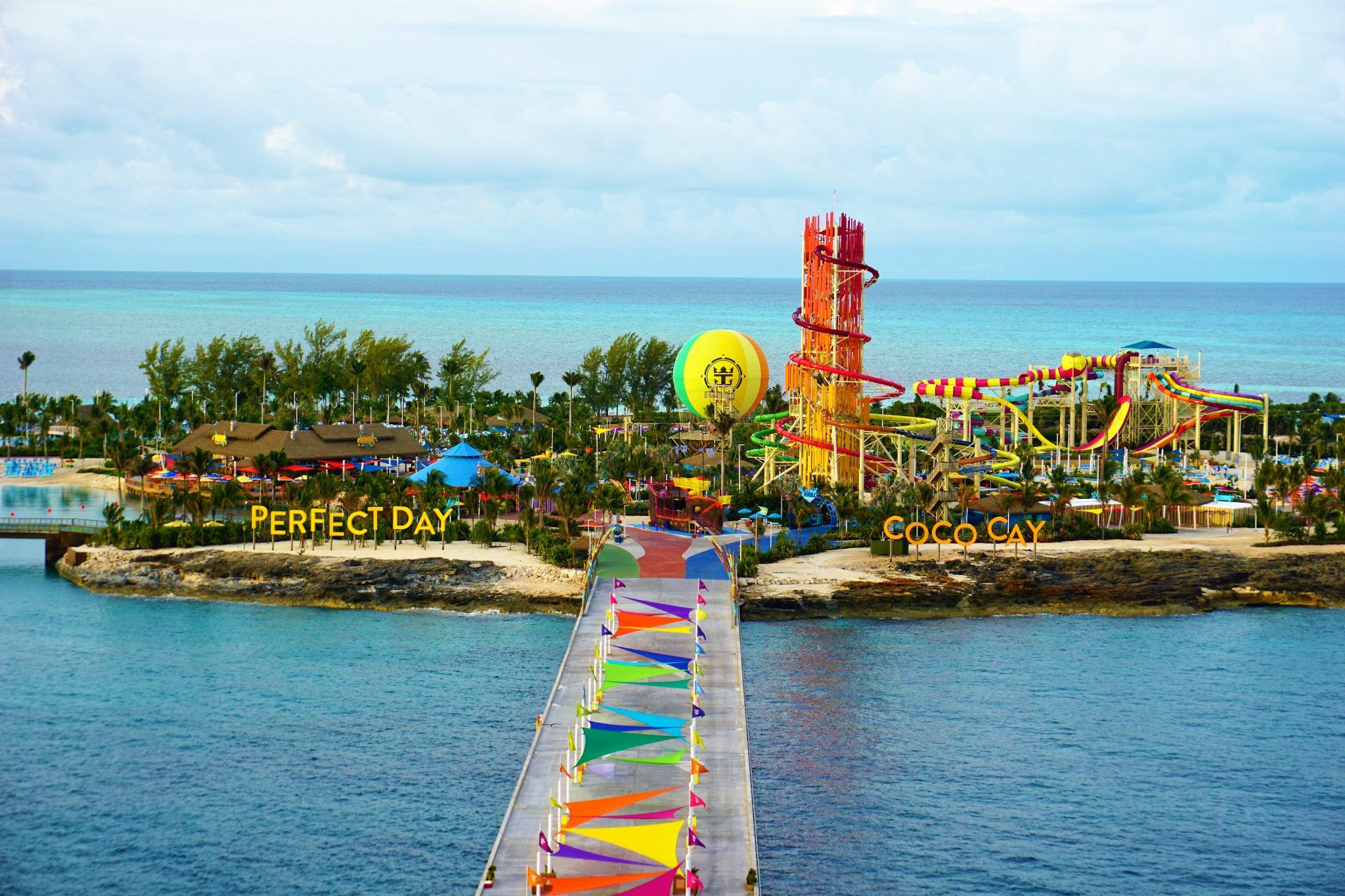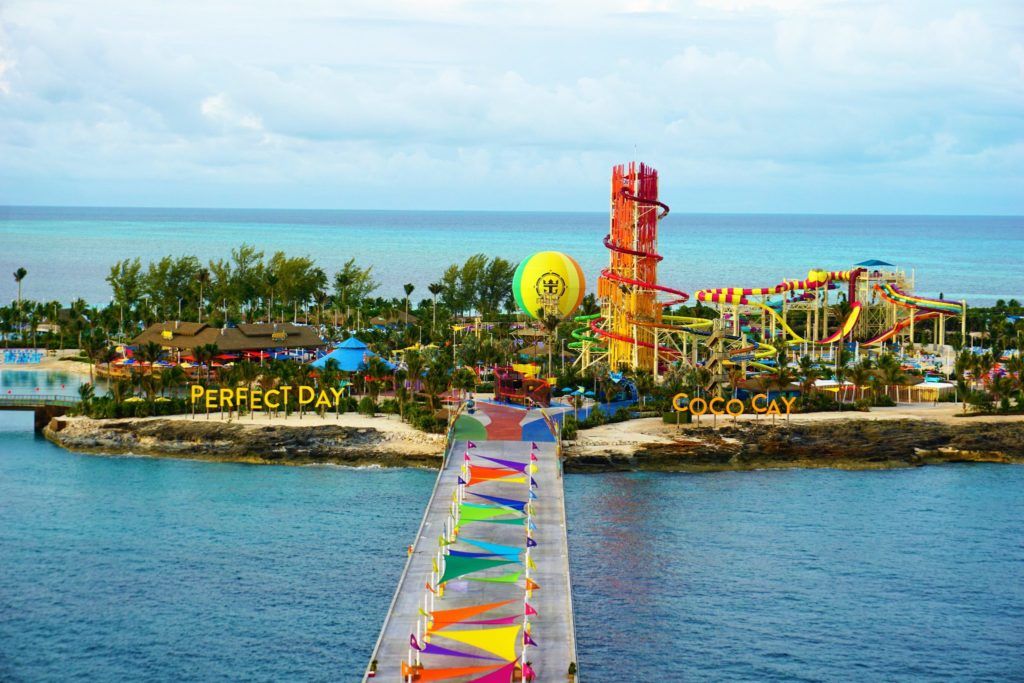 MSC Cruises has debuted its brand new Bahamian paradise at Ocean Cay Marine Reserve. Norwegian Cruise Line has recently updated its private island in the Bahamas, Great Stirrup Cay, as well. Virgin Voyages is set to debut its brand new Beach Club at Bimini. Additionally, who could forget Royal Caribbean's Perfect Day at CocoCay, featuring the tallest waterslide in North America. There is also Disney Cruise Line's Castaway Cay, Carnival Cruise Line's Half Moon Cay, and Princess Cays.
Related Post: Top Reasons to Book a Cruise to a Private Island
Alaska
Alaska is a seasonal top cruise destination. For many, this region is on their bucket list. While it wouldn't necessarily be our first recommendation for an initial cruise experience, a cruise is the easiest way to visit Alaska.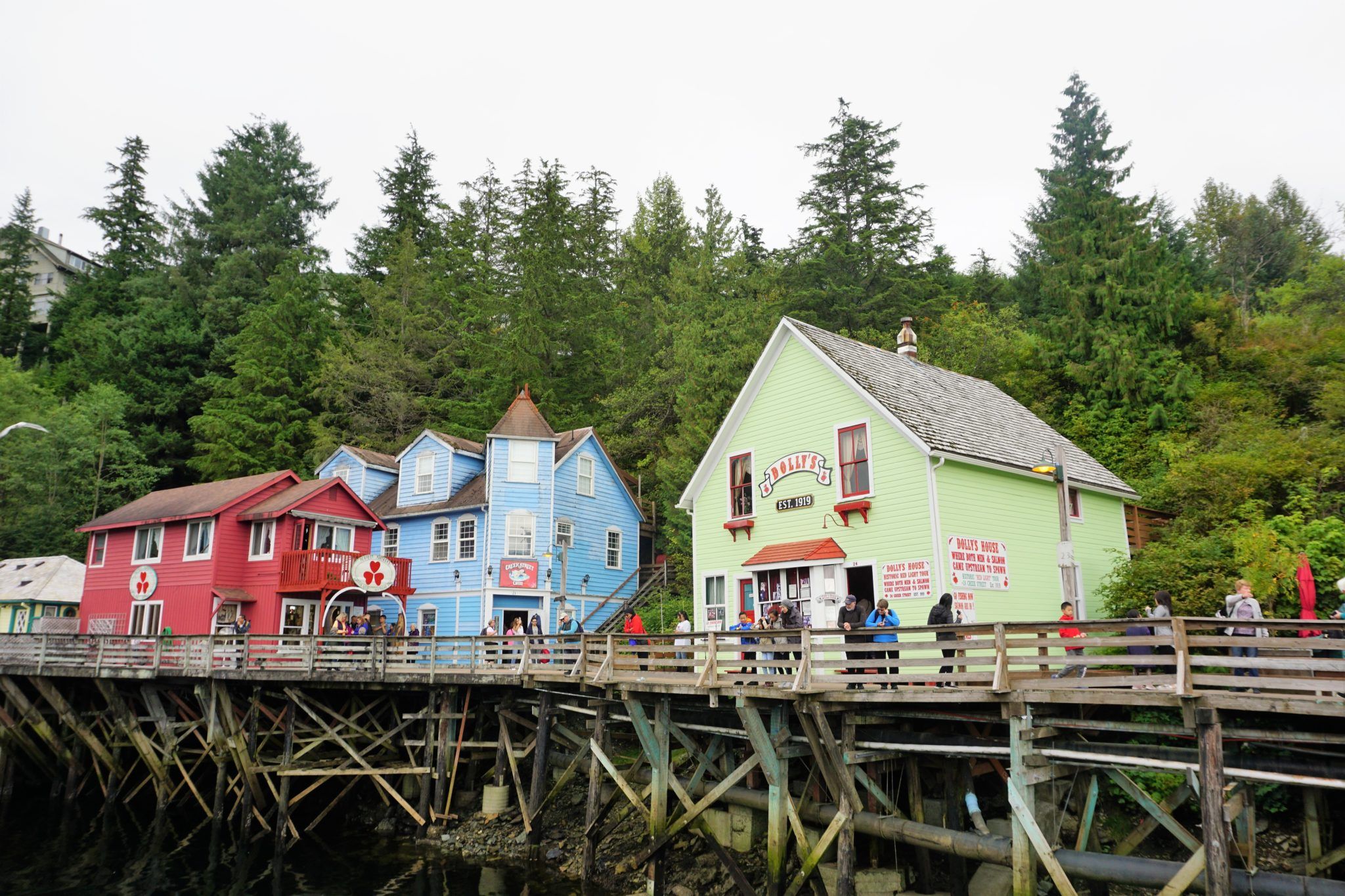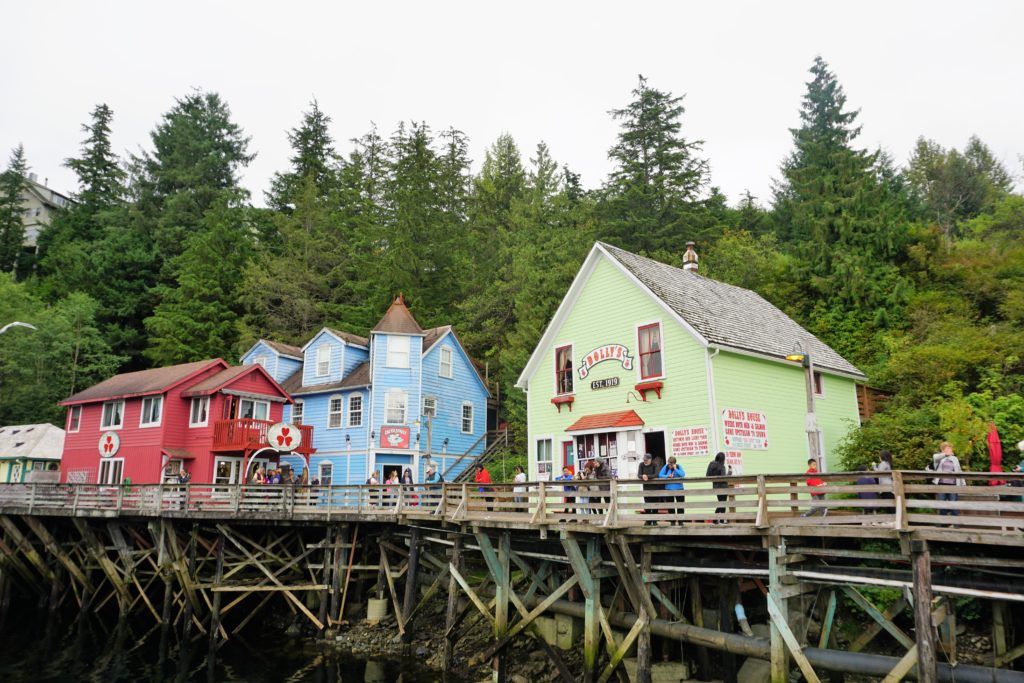 An Alaskan cruise often lures those who wouldn't necessarily consider a cruise otherwise. These vacations are more about the destination, and they appeal to nature lovers, photographers, and explorers.
Along with glacial vistas, wildlife encounters, and some of the freshest seafood, Alaska hosts some of the newest and most innovate ships.
In fact, all major cruise lines offer sailings in this region. Popular mega-ships like Norwegian Bliss and Ovation of the Seas even cruise this region. These ships offer an appeal to multi-generational families who want to cruise way up north.
Popular port stops include Juneau, Ketchikan, and Skagway, Alaska. These itineraries often visit Victoria and Vancouver, British Columbia as well. These ports of call offer a variety of shore excursion options from helicopter rides over glaciers, to whale watching, bear sightings, salmon bakes, and historic gold route tours.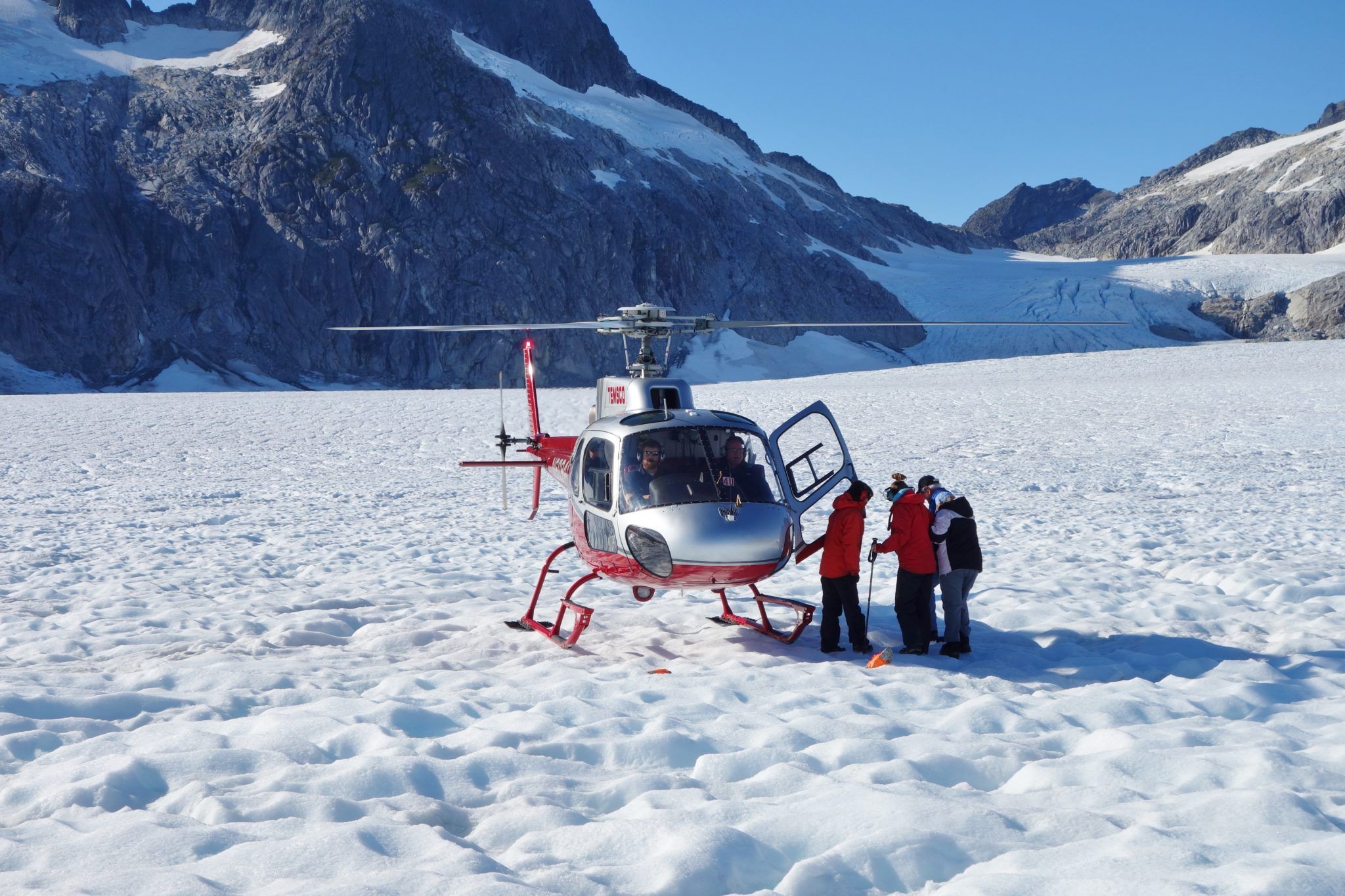 If you want to cruise Alaska, you will need to do so in the summer. Alaska cruise season generally runs from May until September. These cruises also tend to be more expensive than Caribbean and Bahamas cruises, so be sure to budget accordingly.
Related Post: Best Time of Year to Cruise to Alaska
Bermuda
If you have cruised the Bahamas and Caribbean before and want to visit someplace different, you can find some of the same beautiful weather and sandy beaches on a cruise to Bermuda. This British territory is home to some of the friendliest people and arguably the best beaches and natural landscapes in the Atlantic. It's no wonder that there are more and more ships calling on this seasonal port every year.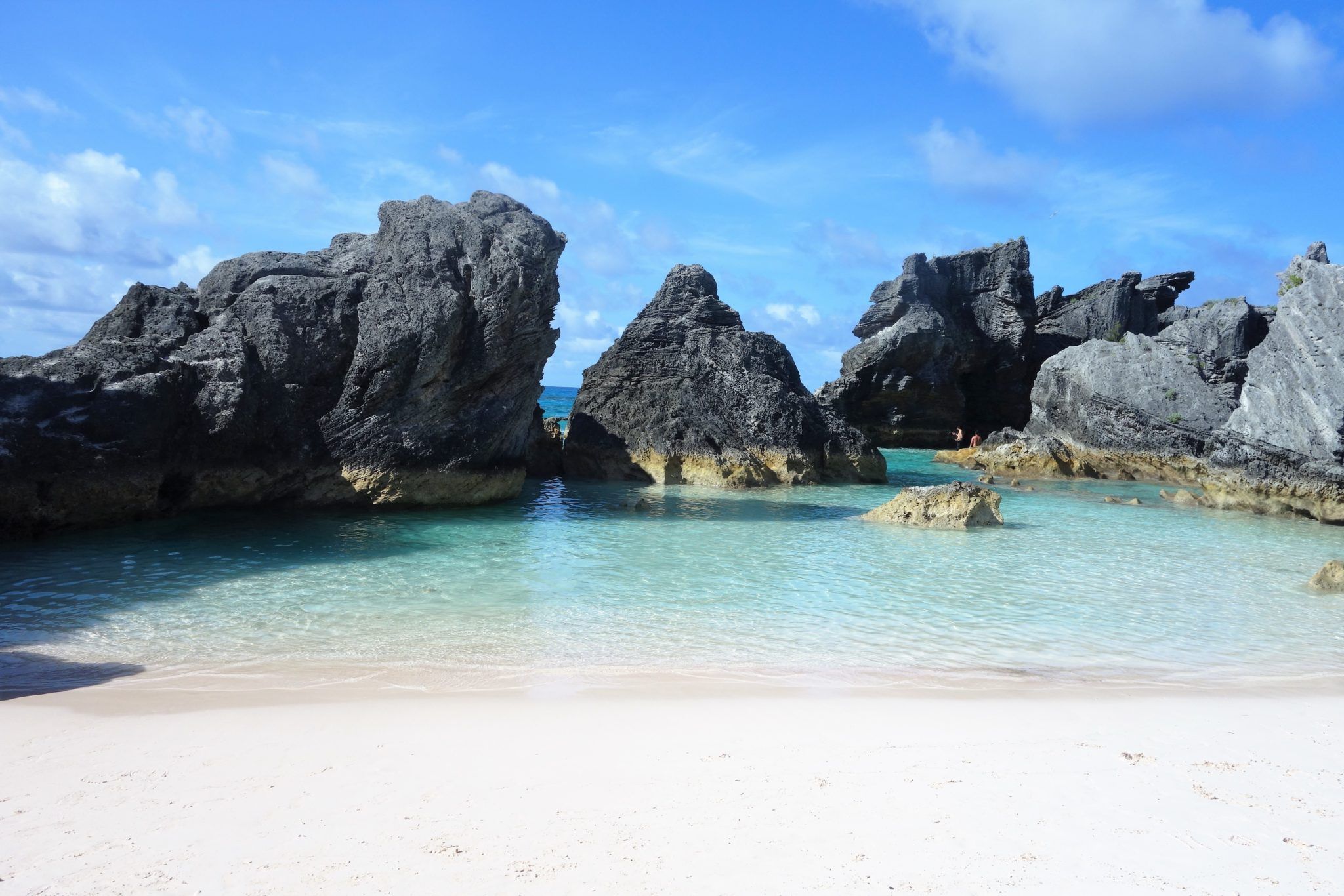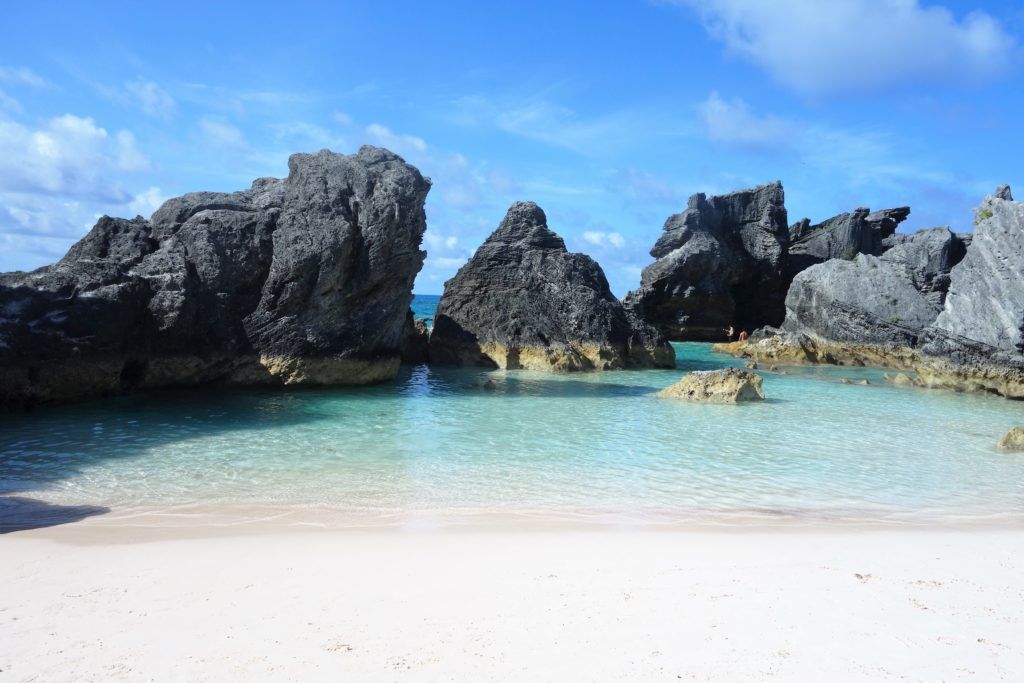 Given that the island is further north than many of the other popular tropical destinations, the weather is a bit more seasonal here. Therefore, cruises to Bermuda generally occur from April to October. Still, that is almost half of the year to find some vacation time to enjoy all that Bermuda has to offer.
All the major cruise lines have ships that regularly visit Bermuda, with most offering two or three days to enjoy this top cruise destination. You will need this time to explore Kings Wharf and other popular stops like St. George's and Hamilton.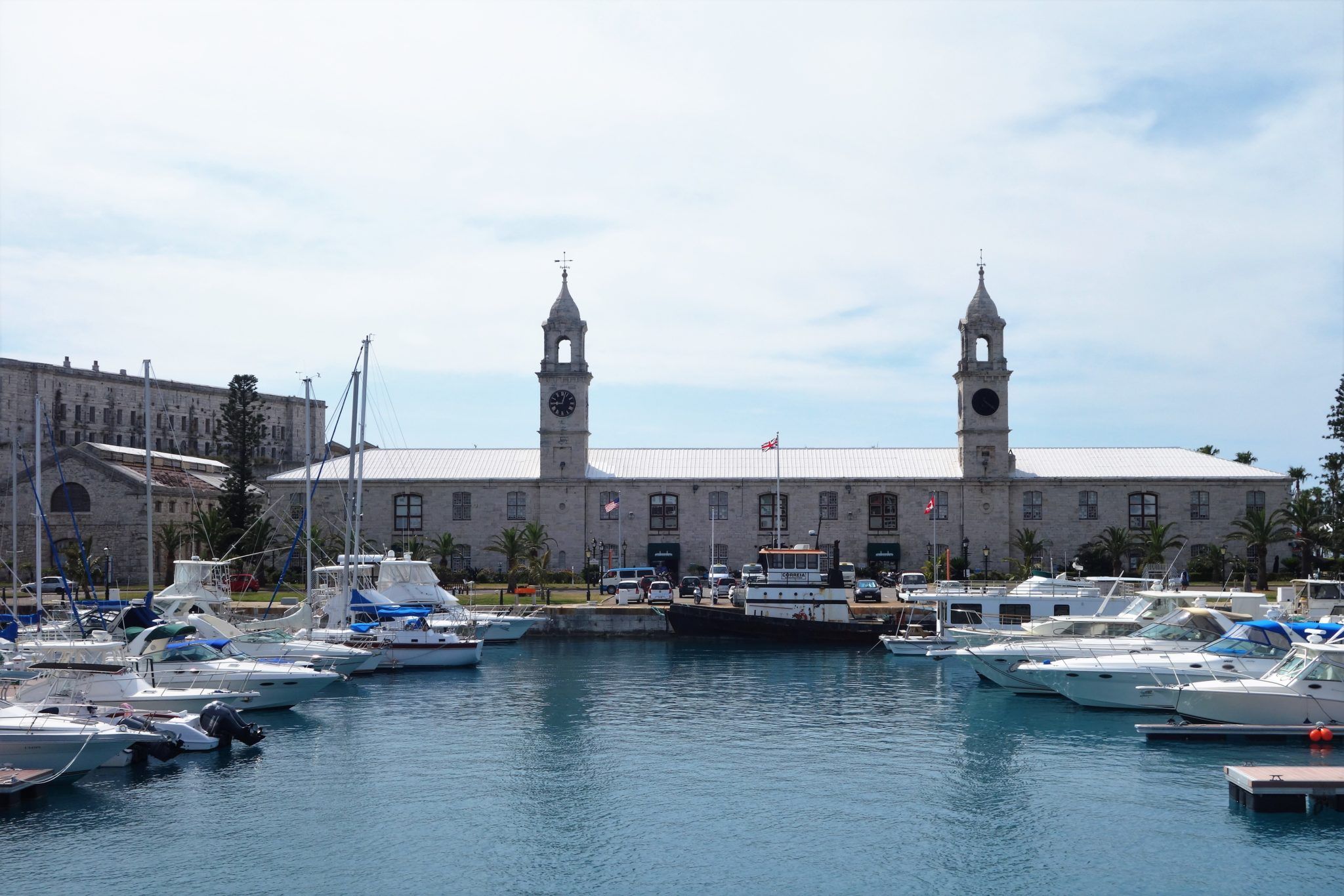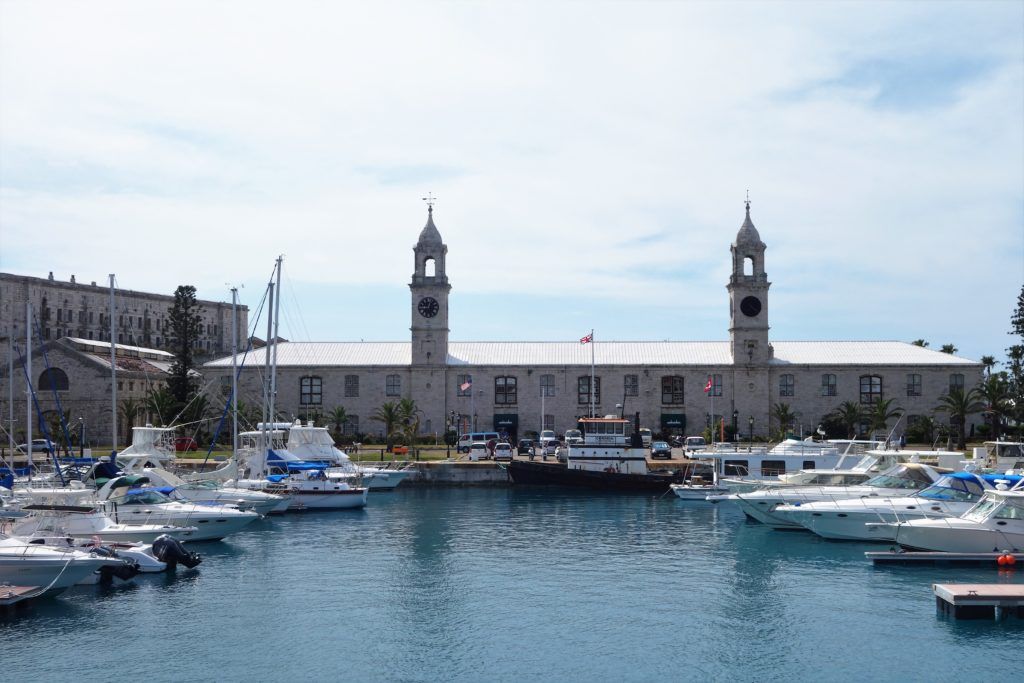 Given its location, a Bermuda cruise might be the perfect choice for those living in the Northeastern United States as there will be no flying involved. Most Bermuda cruises leave from New York or Cape Liberty, New Jersey. A few also depart from our homeport of Boston, MA.
Mexican Riviera
Another region that is a top cruise destination is the Mexican Riviera. More cruise lines are beginning to shift some of their latest and greatest ships to the West Coast.
Who could blame them?
Ports in the Mexican Riviera, like Cabo San Lucas and Puerto Vallarta, offer amazing beaches, immersive cultural and historical experiences, and a festive atmosphere day and night. The Mexican Riviera is much like the Caribbean for West Coasters.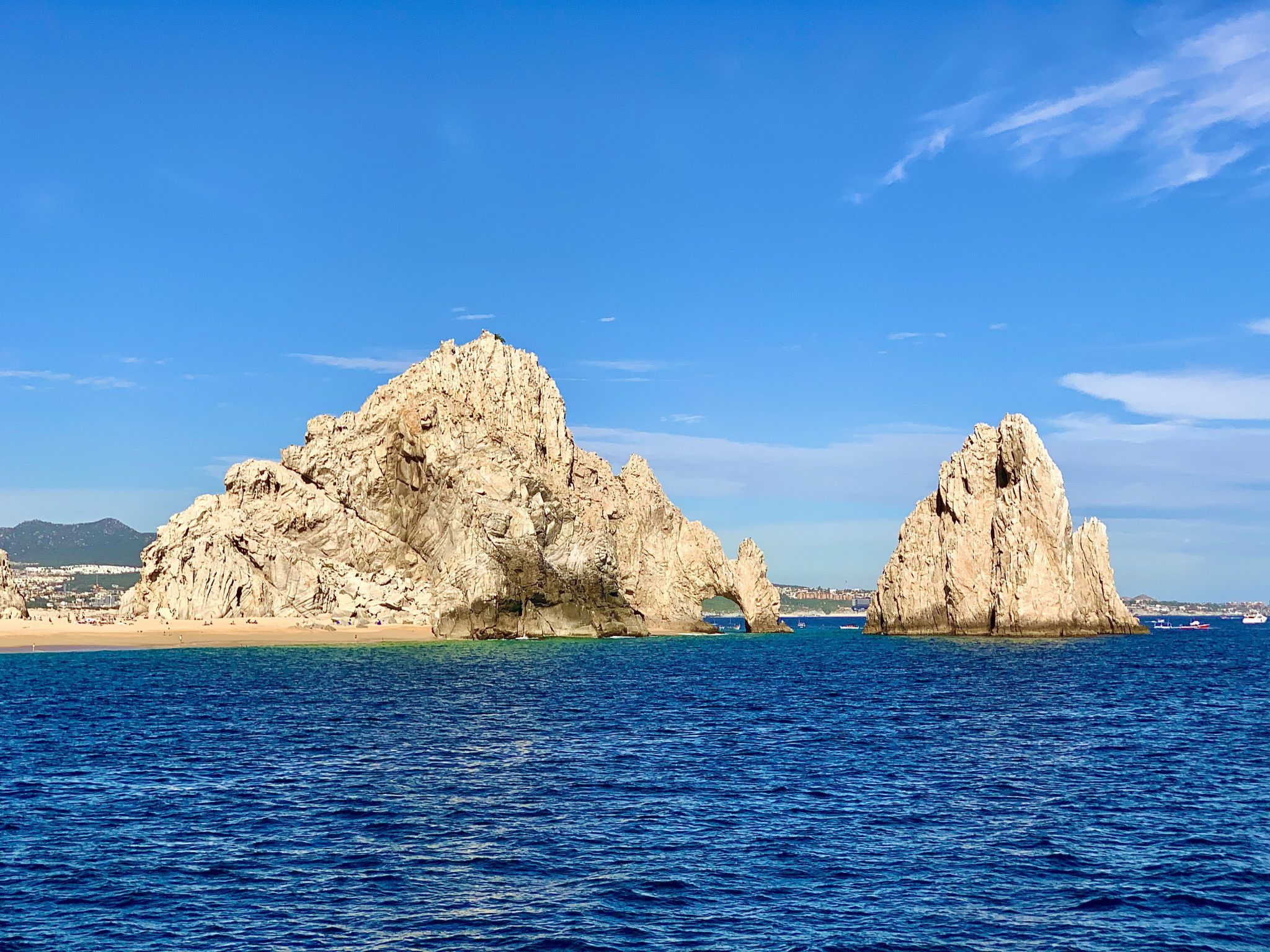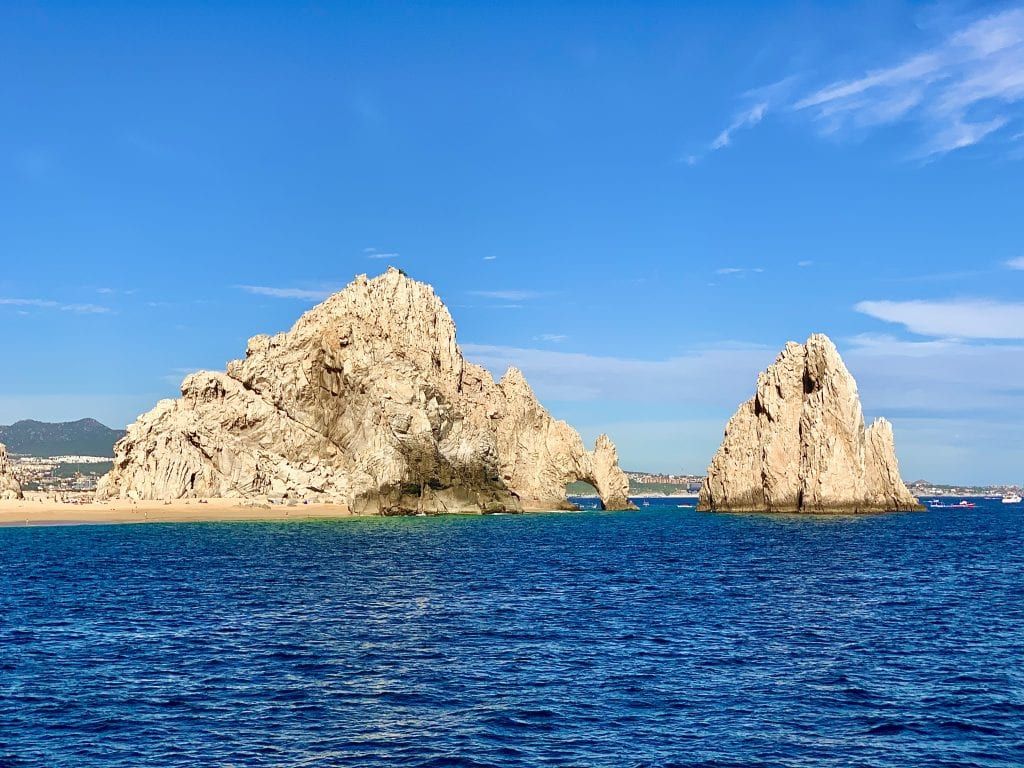 Popular cruise lines in this region include Carnival Cruise Line which offers different departure points in Southern California. Princess Cruises also offers a few different itineraries in the region. Other cruise lines do offer some sailings in the Mexican Riviera, like Norwegian Cruise Line and Holland America Line, though options are a bit more limited.
Like many of the tropical cruise regions, there are plenty of beach breaks, island tours, food tastings, and nature excursions to experience in the Mexican Riviera. Plus, there are exclusive offerings like whale watching, cultural shows like Rhythms of the Night, and some unique landscapes that you can't find in the Caribbean.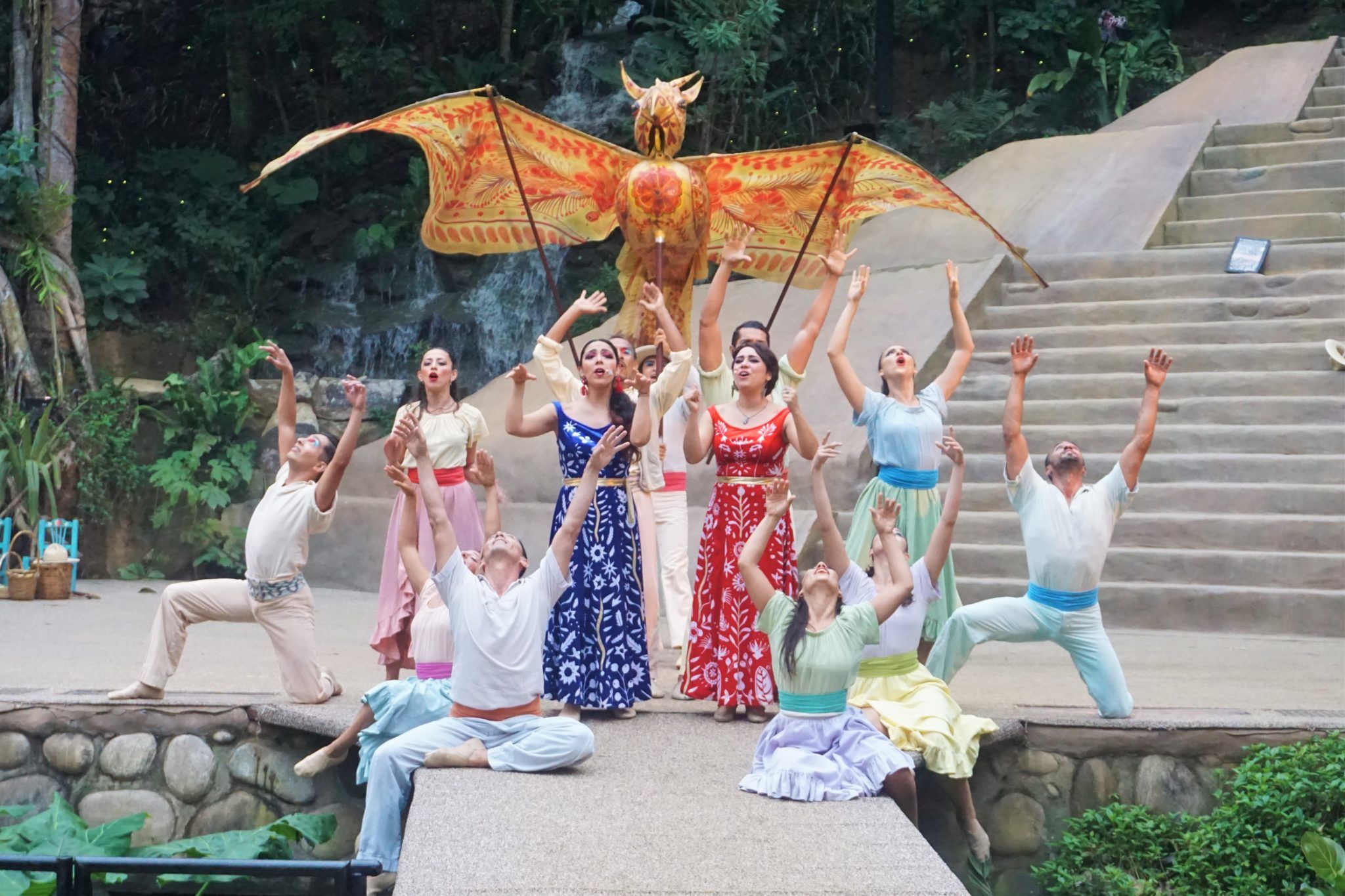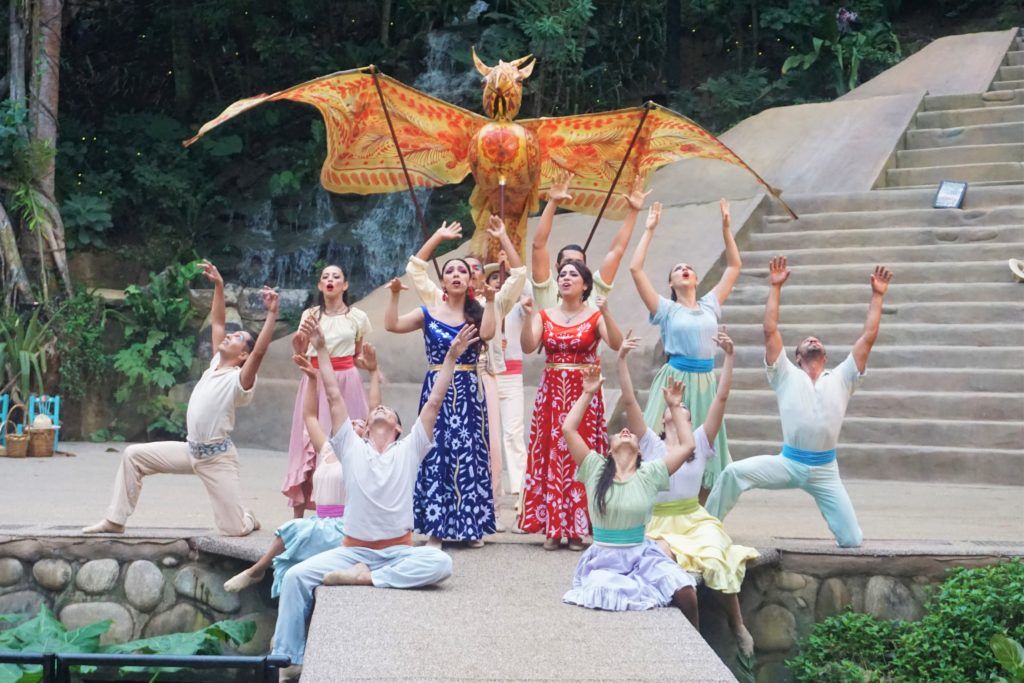 We visited the Mexican Riviera for the first time this past January on Carnival Panorama. We thought this was the perfect ship to visit the region as there were plenty of activities to enjoy both onboard the ship and while ashore.
Mediterranean
If you enjoy history and culture a Mediterranean cruise might be the perfect fit. In fact, second to the Caribbean, over 17% of all cruises occur in this region, with a large number of ships homeporting in the area during the summer months. Though, some cruise lines do sail this region year-round.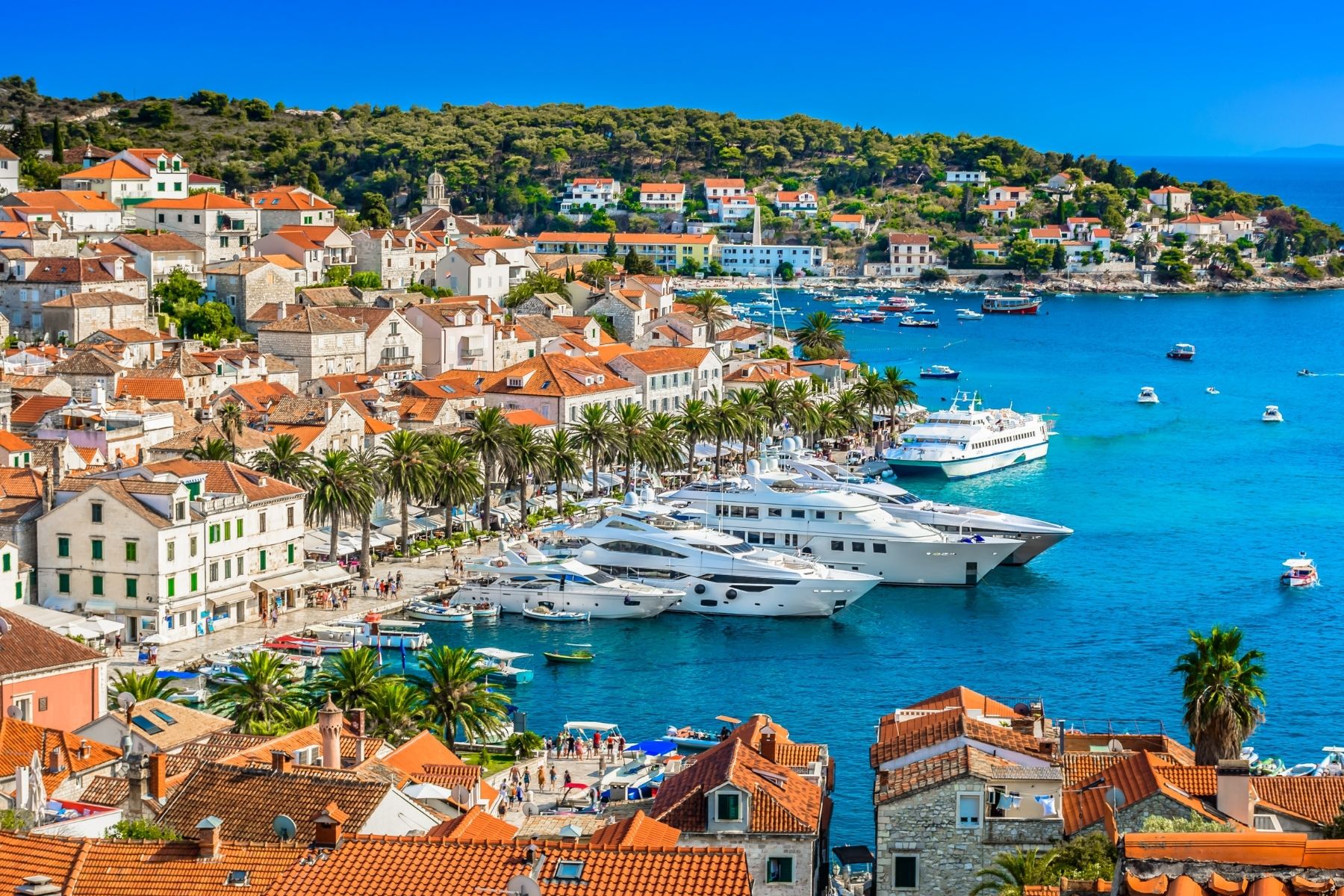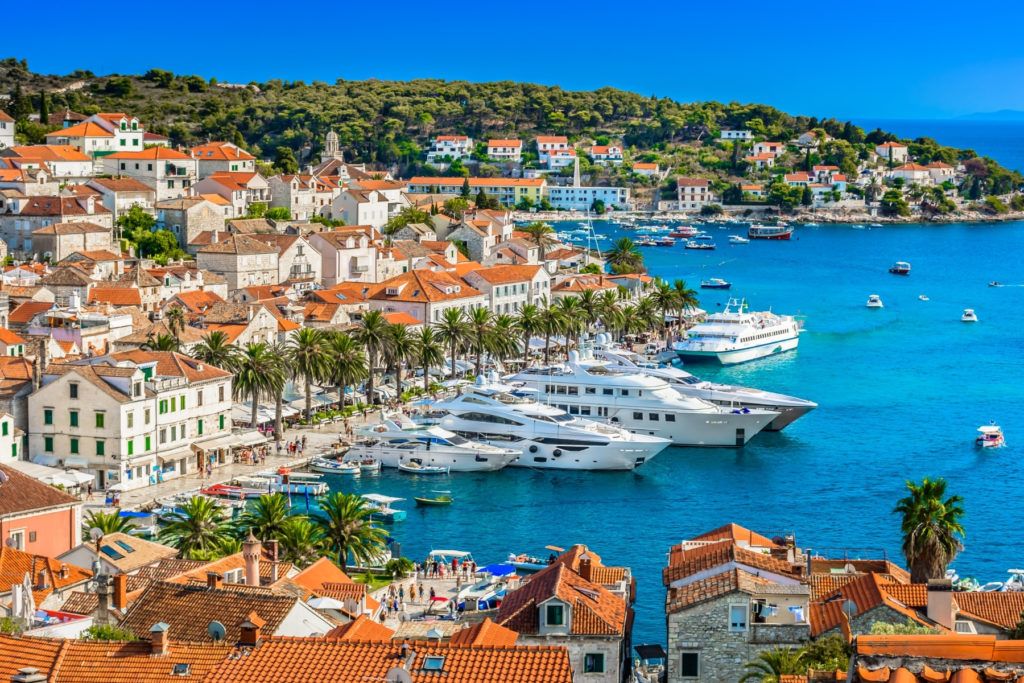 You will have plenty of options when it comes to choosing a cruise ship in this region. Many mainstream cruise lines like Royal Caribbean and Norwegian Cruise Line visit the Mediterranean as well as more luxury brands like Viking Cruises.
There are over 20 countries that make up the Mediterranean region. Mediterranean cruises are typically divided into Eastern and Western itineraries. Western Mediterranean cruises typically visit popular ports of call in Spain, France, and Italy. While Eastern Mediterranean cruises typical visit Greece, Turkey, and Croatia.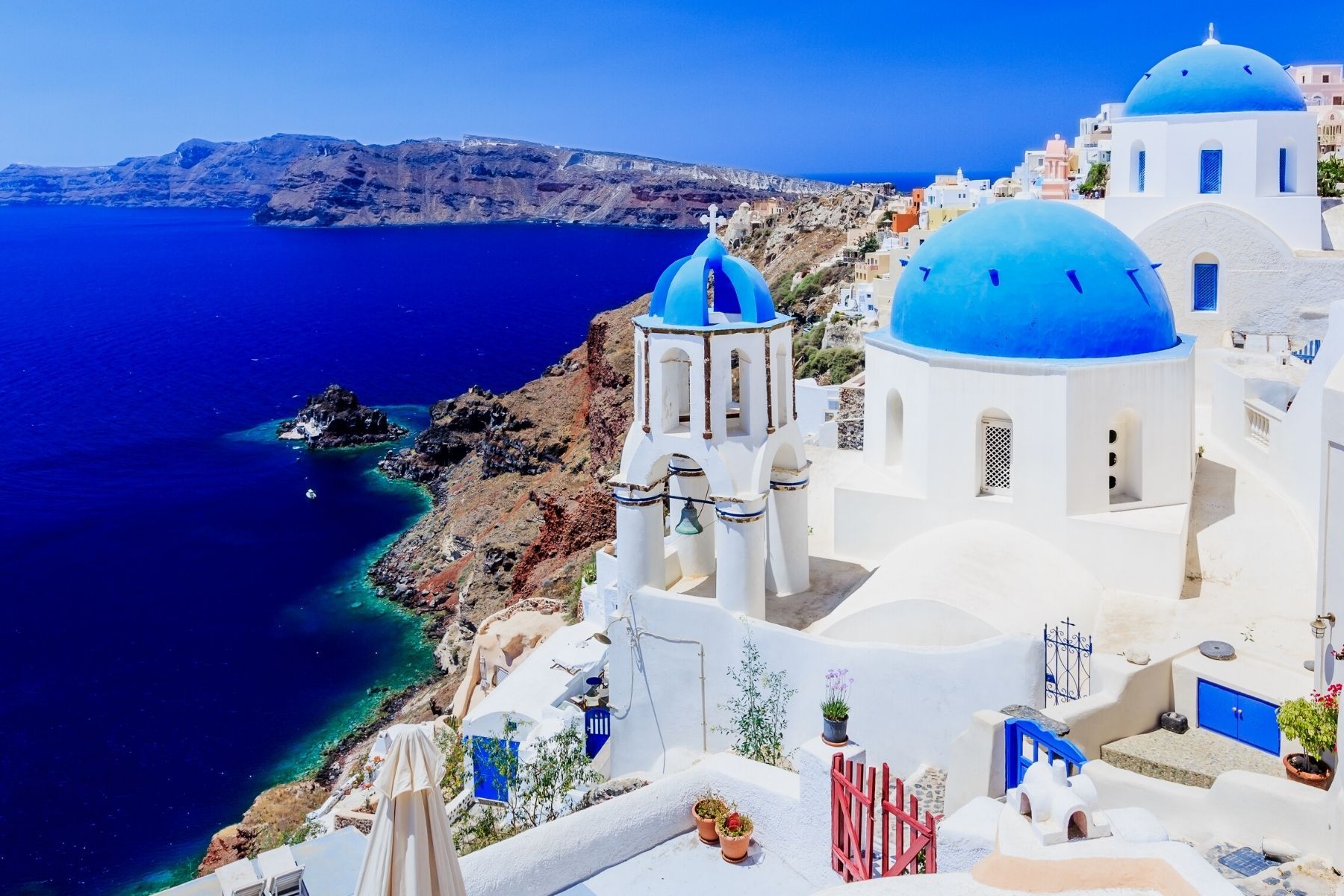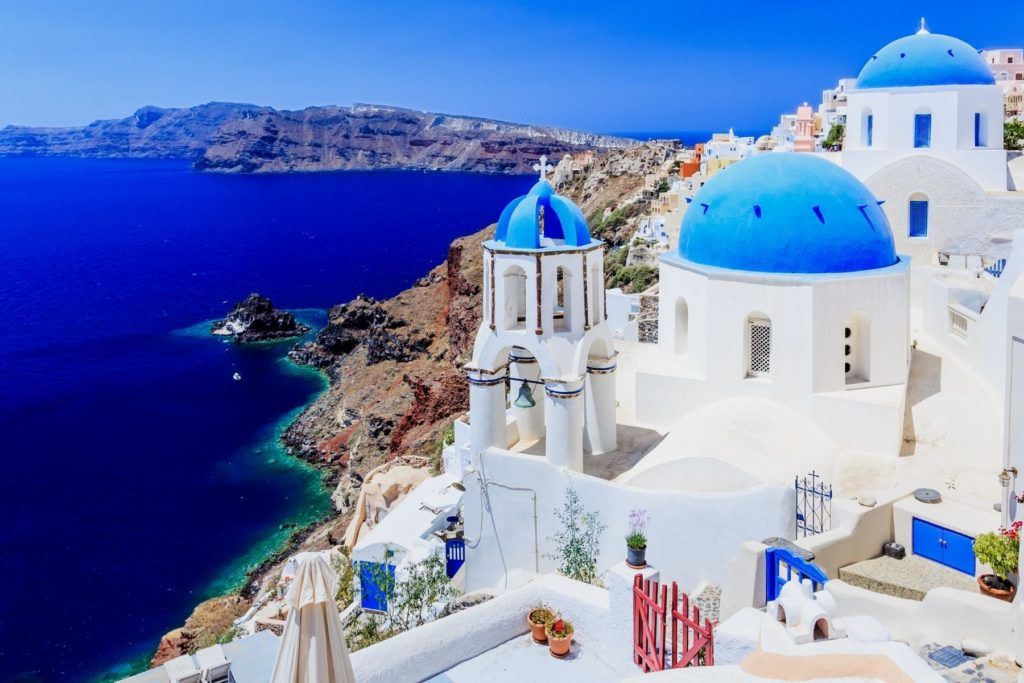 Mediterranean cruises are usually port intensive, visiting multiple destinations over the duration of the trip. The port visits are also usually very long days as many of the popular tourist attractions are located quite a distance from the cruise ports, as is the case with Rome and Athens.
While this region does offer beautiful beaches and coastline, it is likely that you will spend much of your time ashore exploring historical sites and sampling the local cuisine.
Hawaii
We took our first cruise to Hawaii last year and loved it. The accessibility to the chain of islands makes Hawaii a top cruise destination.
Most Hawaiian cruises depart from the island of Oahu, visiting the Big Island and Maui. Some cruises also visit the island of Kauai. With attractions like Pearl Harbor, Waikiki Beach, and a selection of luaus, Oahu definitely requires a couple days to explore either pre-cruise or post cruise.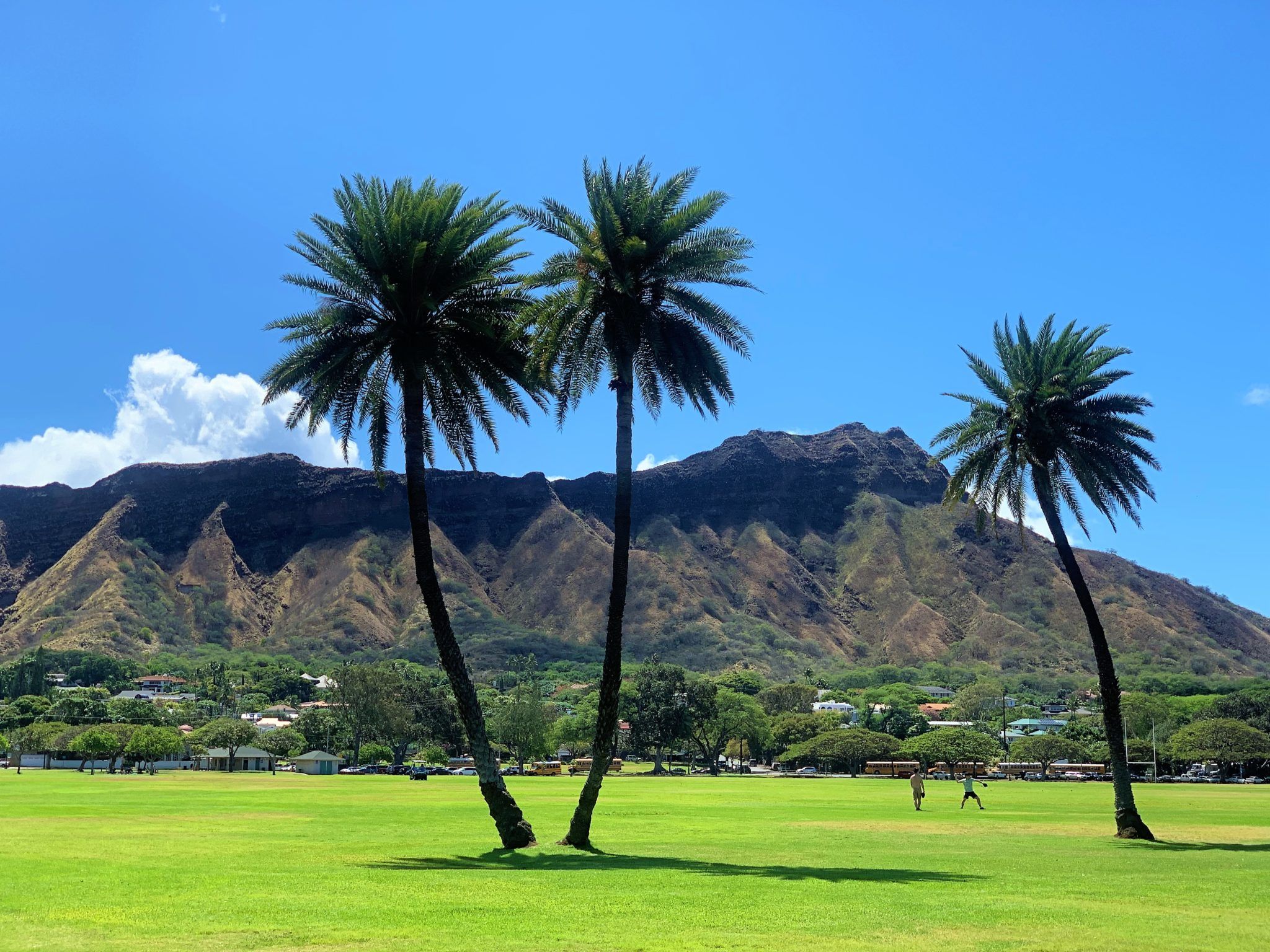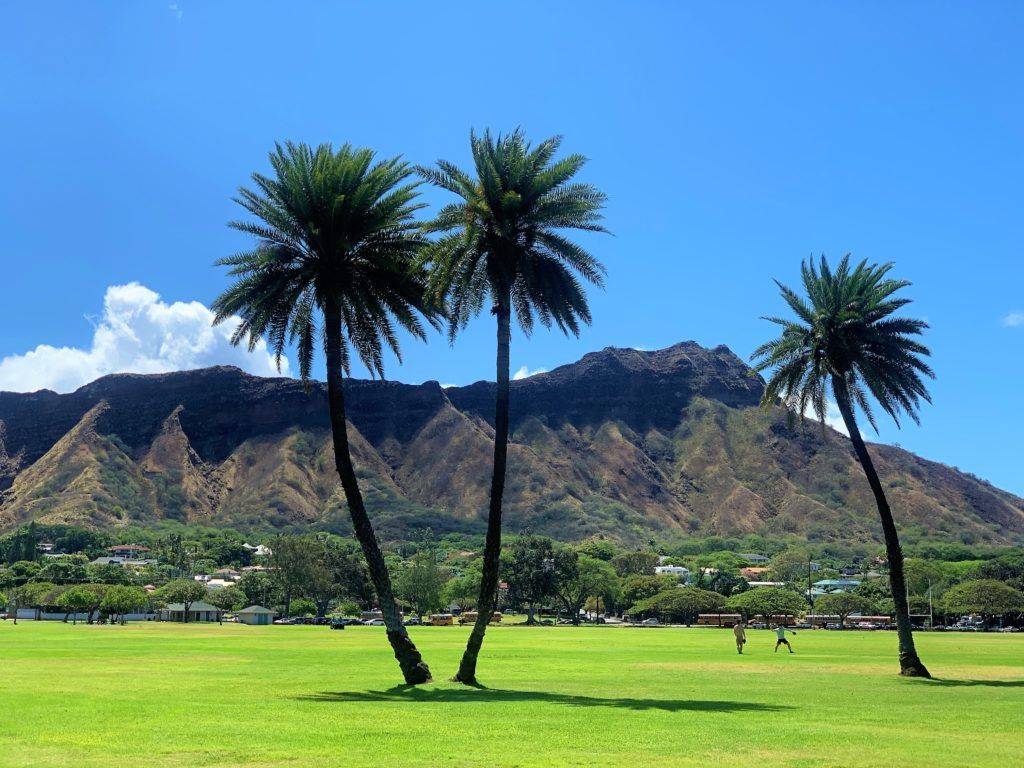 Related Post: Top Things to Do in Oahu, Hawaii
The Big Island of Hawaii is very diverse. Its landscape ranges from volcanoes, mountainous terrain, beaches, rainforests, and everything in between. A Hawaiian cruise itinerary is likely to include a stop at Hilo which is on the east side of the island as well as Kailua-Kona on the west coast of the island. One of our favorite excursions was a helicopter ride over the island to marvel at the volcanoes, lush landscapes, and rugged coastline.
Further, an over-night visit to the island of Maui is common on a Hawaiian cruise. Many ships dock in Lahaina harbor on the west side of the island, while NCL's Pride of America docks in Kahului on the east side. Regardless of where your ship docks, all of the island's most popular attractions are waiting for you to explore. Some of Maui's most popular attractions include the Road to Hana and Haleakala Crater.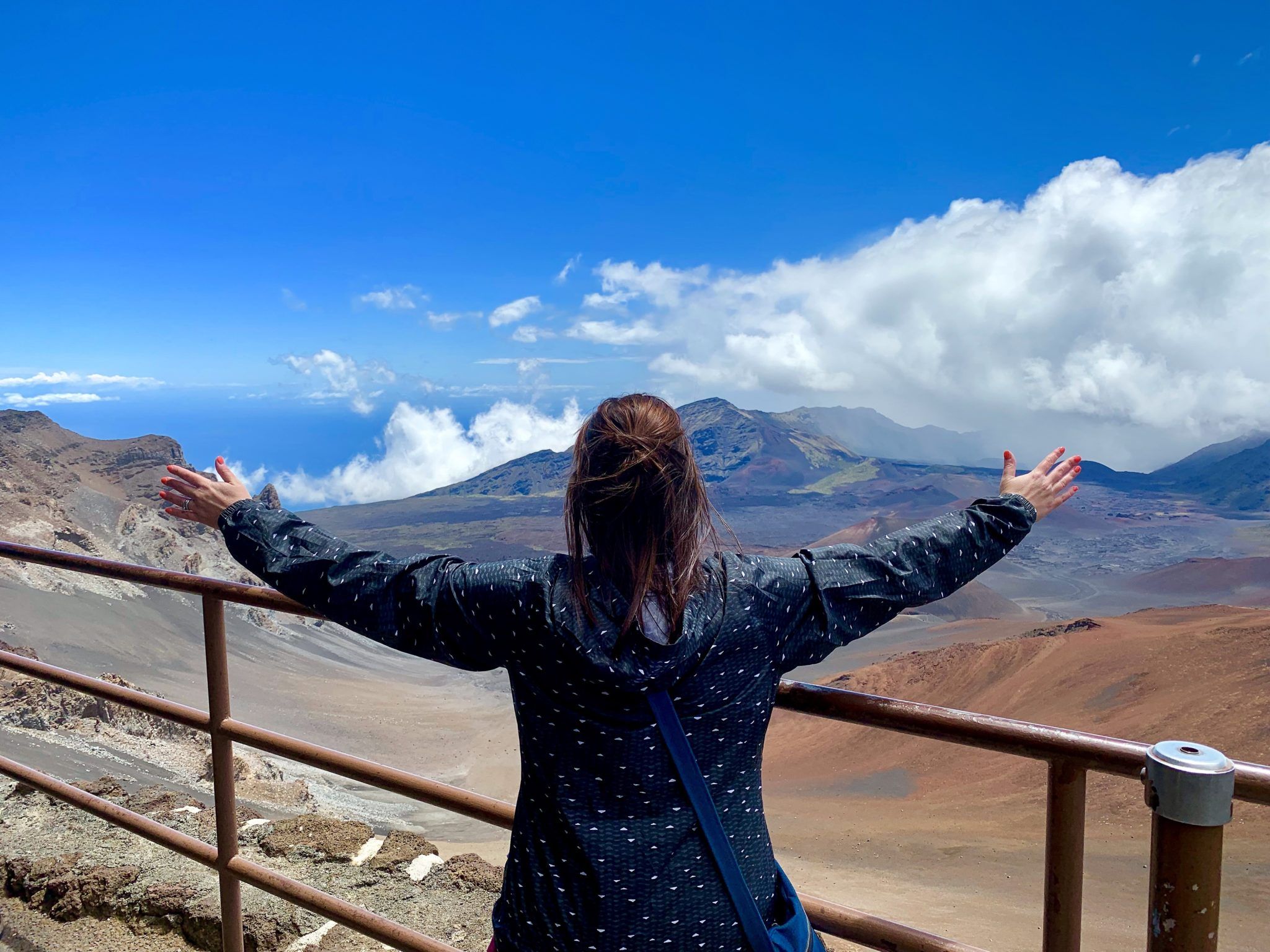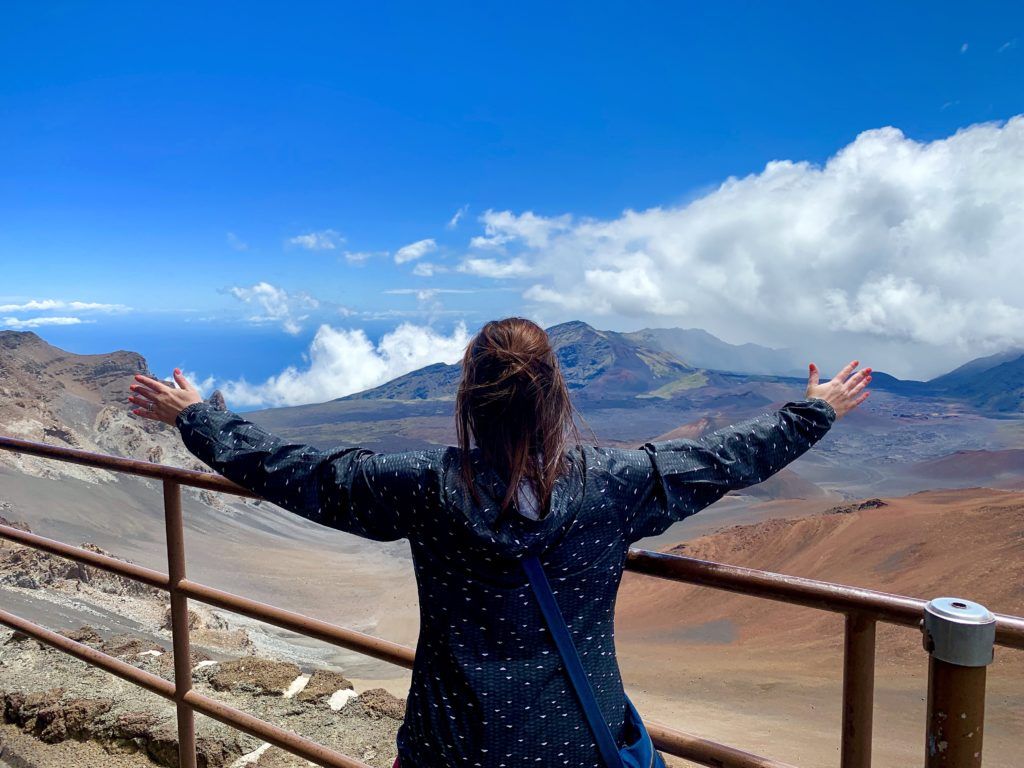 Several cruise lines have ships making stops in the region. As the only ship sailing in Hawaii year-round, NCL's Pride of America is an easy choice. This Americana-themed ship sails a 7-night round-trip itinerary from Honolulu offering a comprehensive Polynesian experience. Featuring some familiar favorites like Cagney's Steakhouse and Teppanyaki, in addition to some unique Hawaiian themed venues, Pride of America serves as a great backdrop to your long days ashore.
Cruise ships from other brands typically sail this region while repositioning before and after the Alaska cruise season.
Canada/New England
Like many of the other top cruise destinations, Canada/New England cruise itineraries are seasonal. The season runs from May to October with the majority of sailings occurring during the Fall. As native New Englanders, we sometimes take the fall foliage for granted. However, this seasonal change is a sight to behold for many. So, a host of cruise ships from most brands call on some of our favorite spots from mid September to the end of October.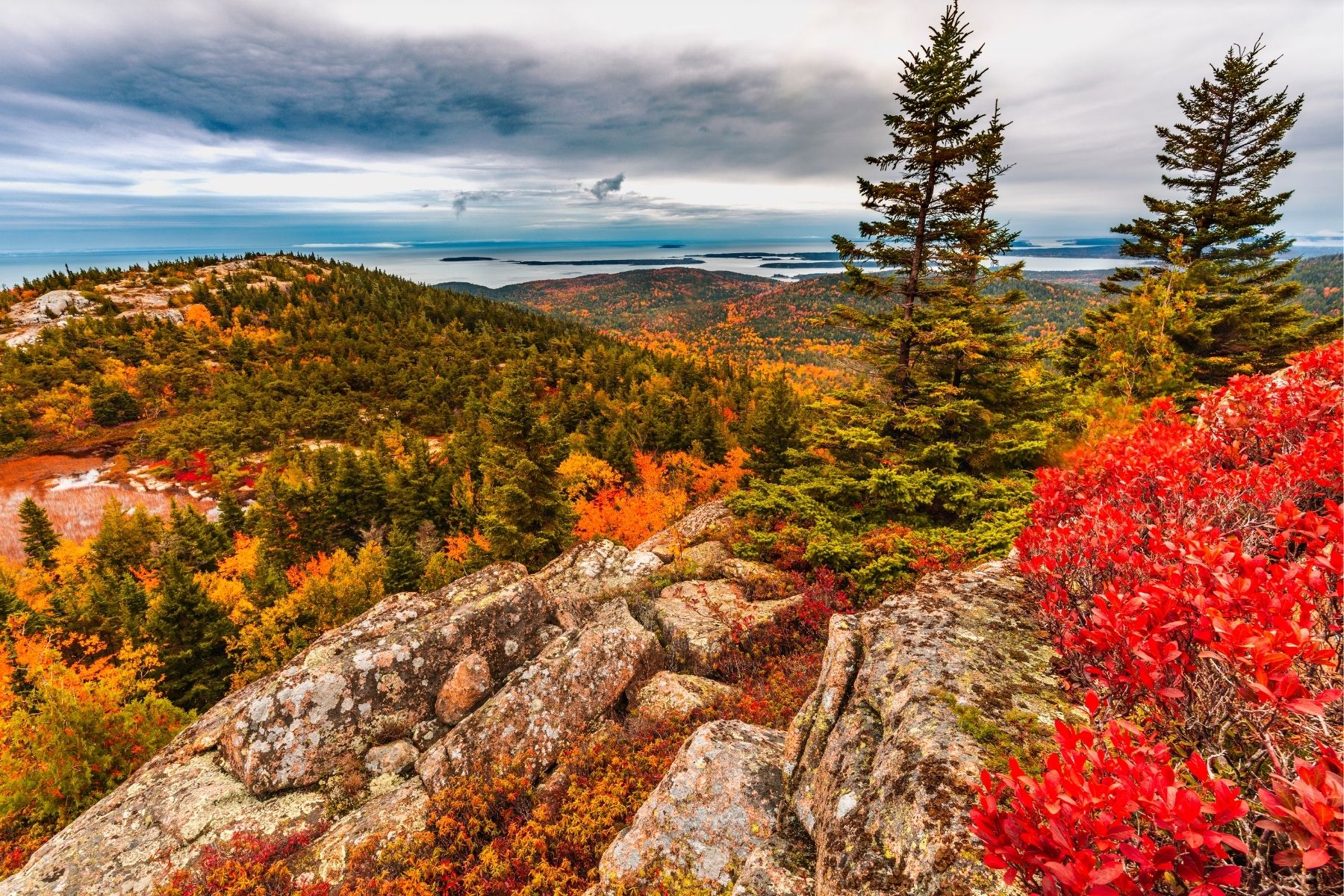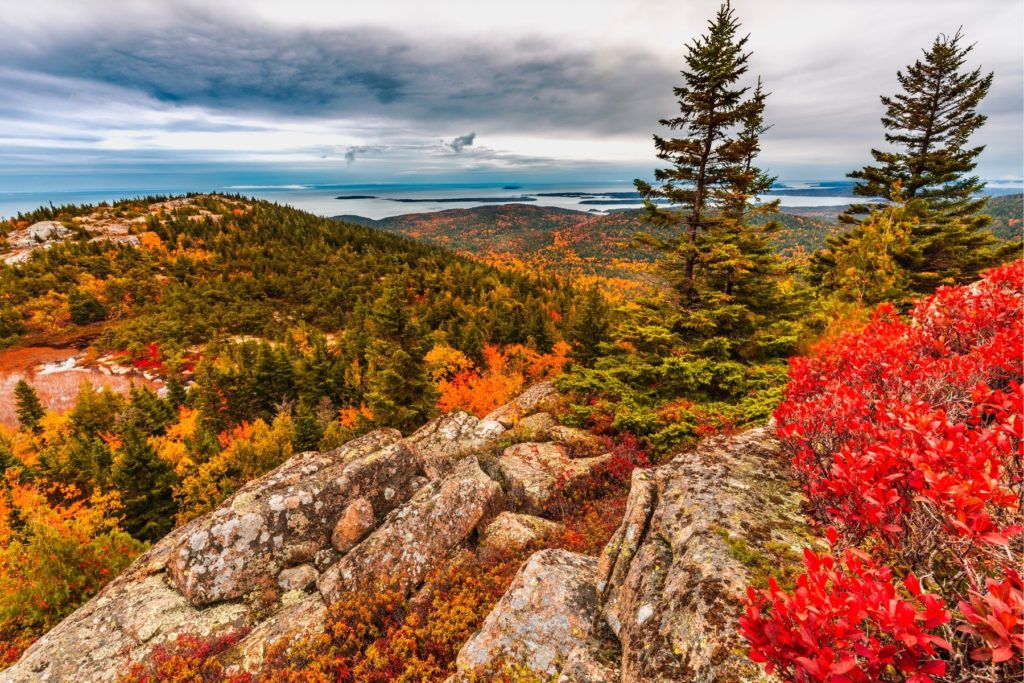 Popular ports of call include Boston, MA; Bar Harbor, ME; Portland, ME; Halifax, Nova Scotia; and St. John, New Brunswick. Each of these ports offers its own historic and coastal charm. In our homeport of Boston, you can learn more about the founding of the United States by trekking the Boston Freedom Trail. You can dive into the history of the Titanic when in Halifax. Or, you can see the Victorian era architecture and historic homes of Portland and visit Arcadia National Park in Bar Harbor.
Our local cuisine is another great reason to cruise to Canada and New England. Portland is home to the one and only Maine Lobster, but the waters off these coasts are home to other seafood delights as well. You can enjoy a rich and creamy cup of New England clam chowder or some Rhode Island style calamari. There are also plenty of sweet treats including maple syrup and Ben and Jerry's ice cream from nearby Vermont.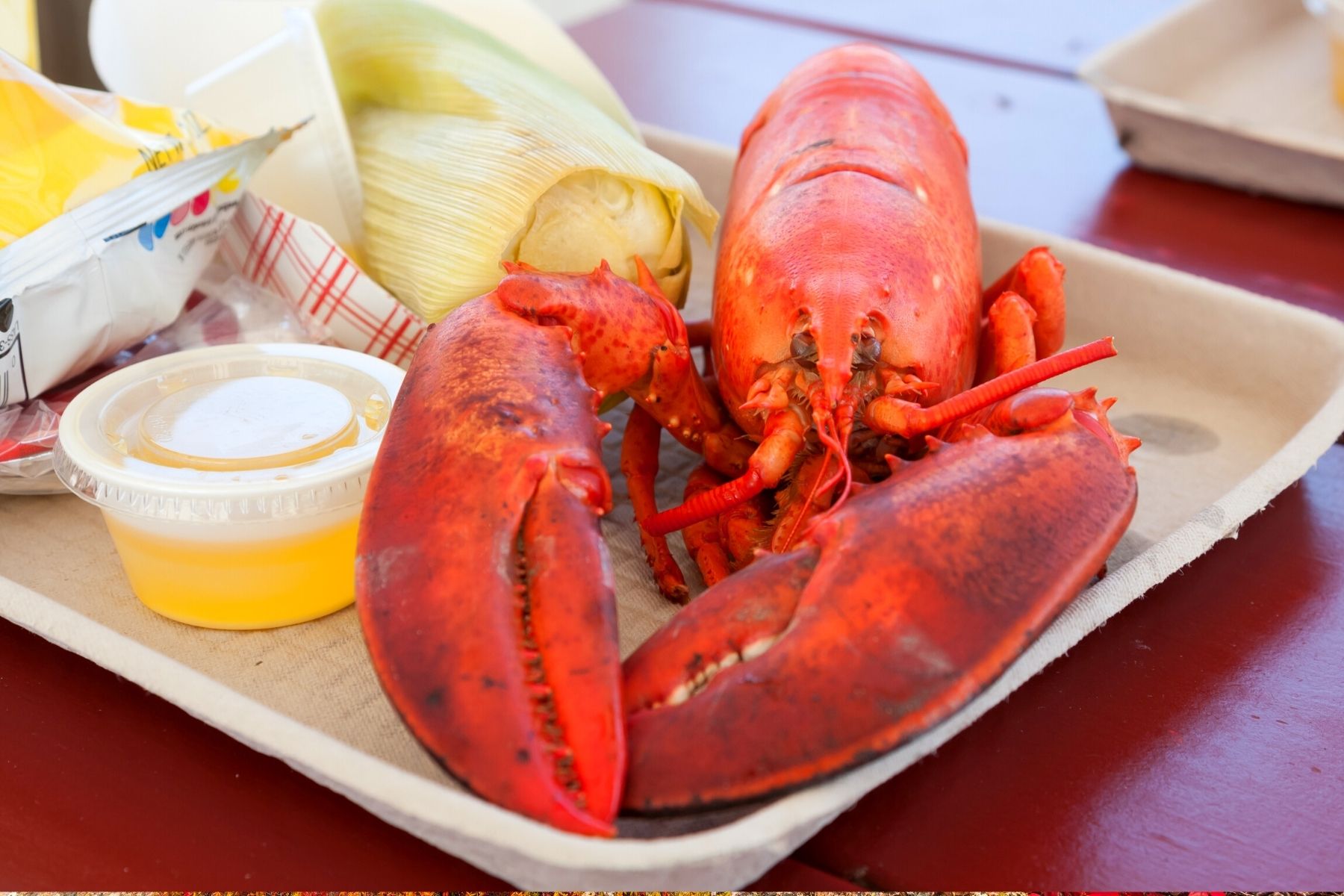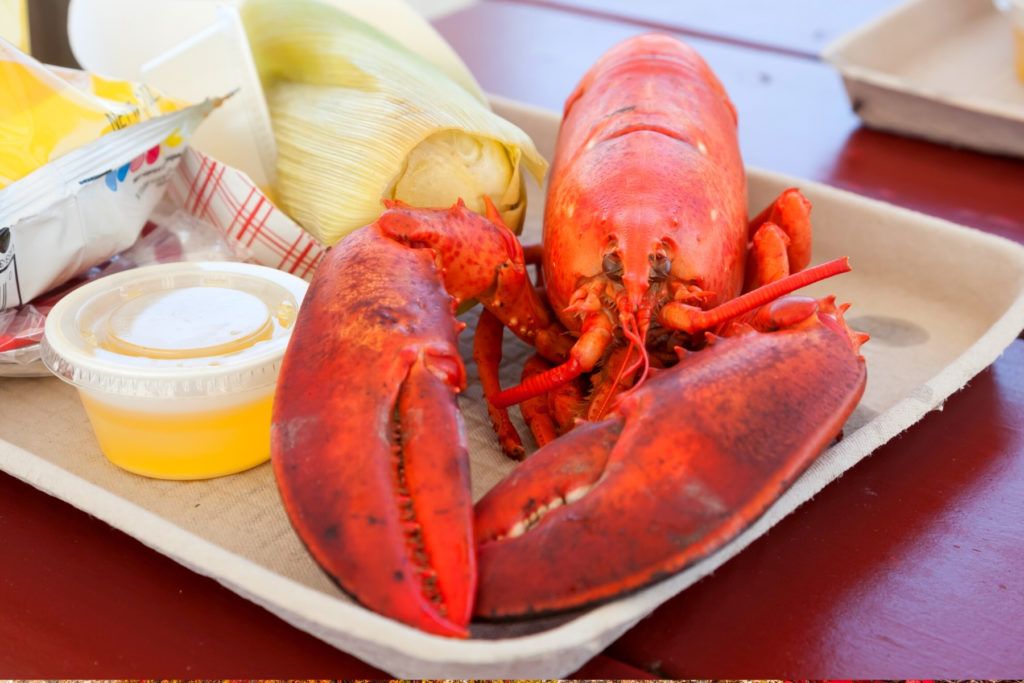 Along with some authentic New England eats, you will need to sample our beloved drinks. The micro beer renaissance in the United States got started with a couple of Boston brands, Harpoon Brewery and Sam Adams. Additionally, there are several wineries along the Atlantic coast offering their own varietals.
Finally, Fall cruises to Canada and New England are the perfect time for some wildlife sightings. Most notably, it is a great time for some whale watching in the Bay of Fundy.
Related Post: Top Reasons to Take a Fall Foliage Cruise
Northern Europe
Whether you want to cruise to Iceland, the Norwegian Fjords, the Baltic capitals, or even the British Isles, Northern Europe is another top cruise destination. We have had the pleasure of exploring parts of this region on our Baltic cruise with Viking and our Ireland/Iceland cruise with Celebrity Cruises. We can't wait to return to this region, perhaps on a Norwegian fjords cruise next time!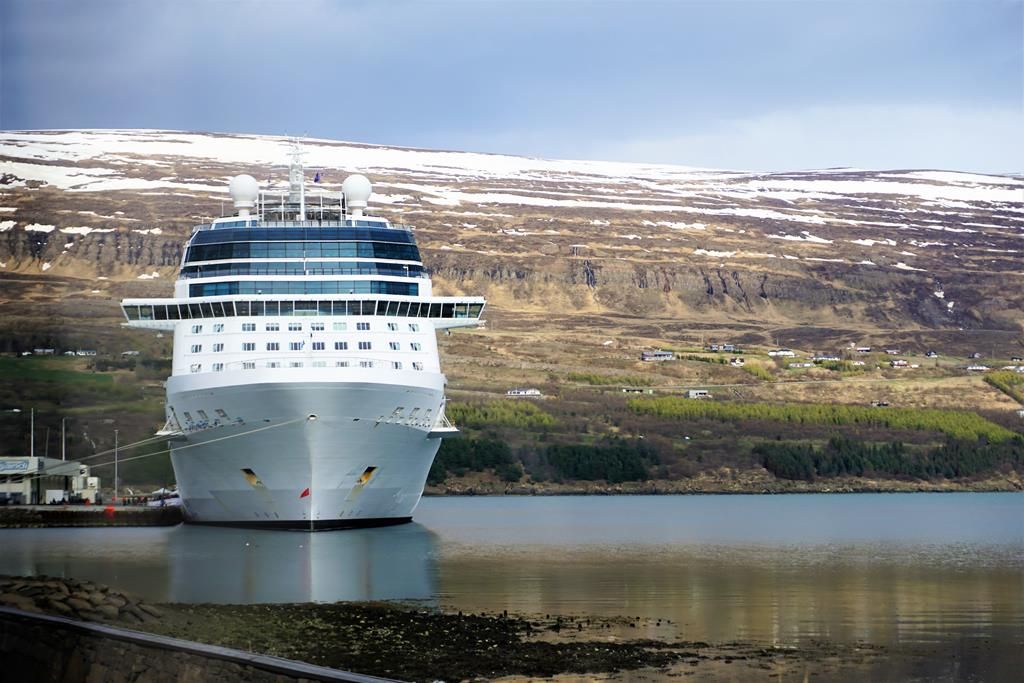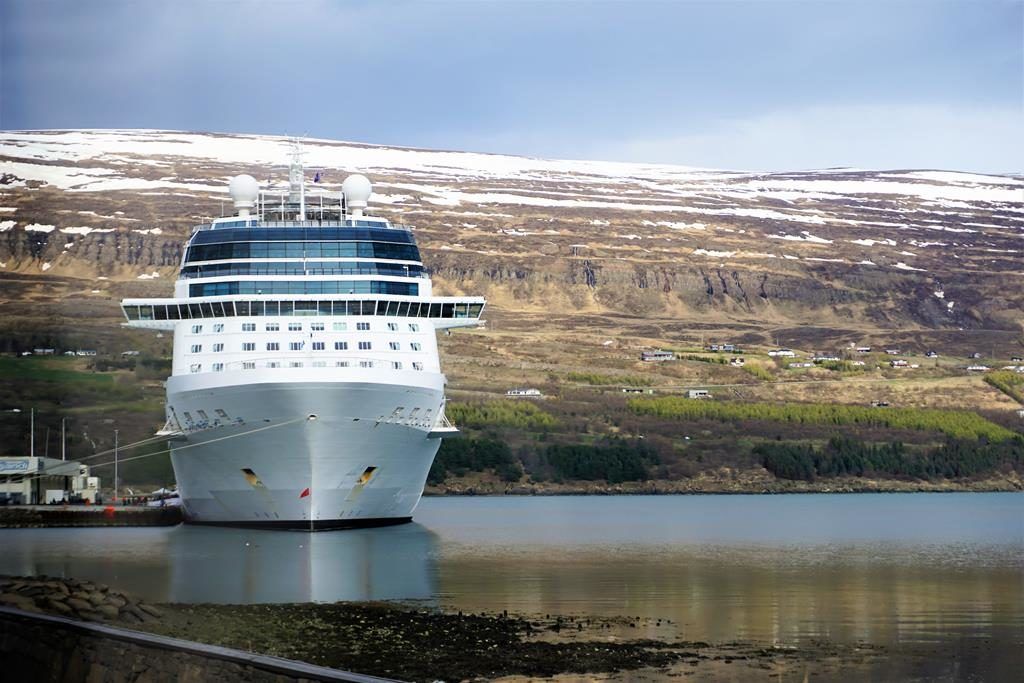 Cruise lines such as Celebrity Cruises, Princess Cruises, Holland America Line, and Viking Cruises offer the most diversity when it comes to cruise length and ports of call. However, mainstream brands like Royal Caribbean and Norwegian Cruise Line do visit these regions as well.
Most British Isles cruises usually include stops in Great Britain and Ireland. In Belfast, you can learn about the "Troubles" and view the now famous Belfast Murals and Peace Wall. You can visit the Giant's Causeway, the only UNESCO World Heritage Site in Northern Ireland. Or, live a day in the Game of Thrones by visiting popular filming locations including the Dark Hedges. Edinburgh, Inverness, and Glasgow, Scotland, as well as the Orkney Islands and Shetland Islands, are also popular stops.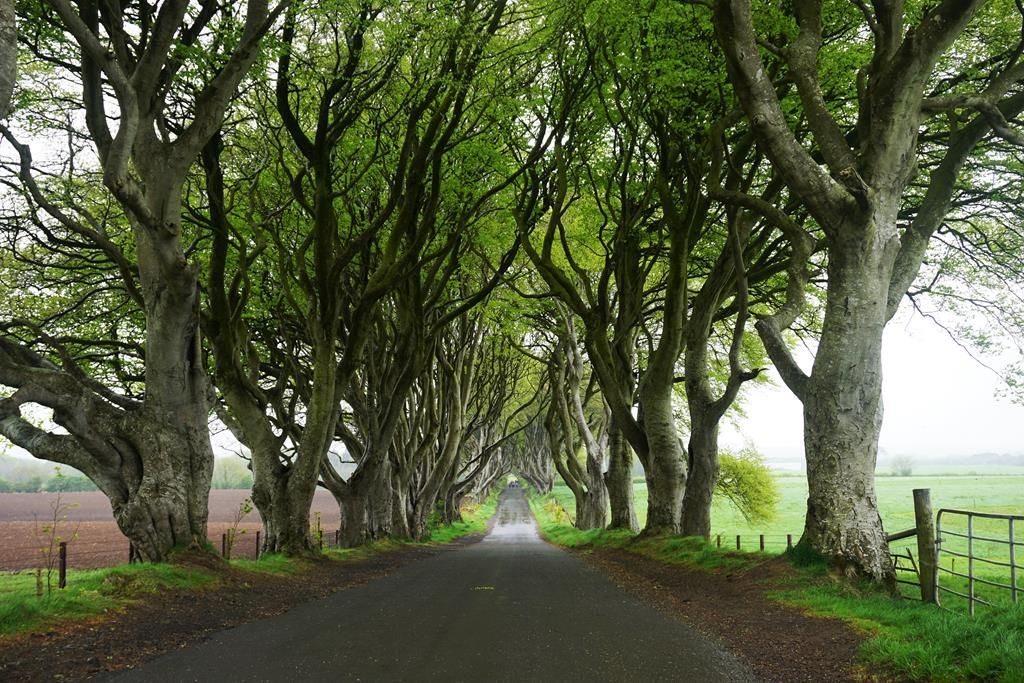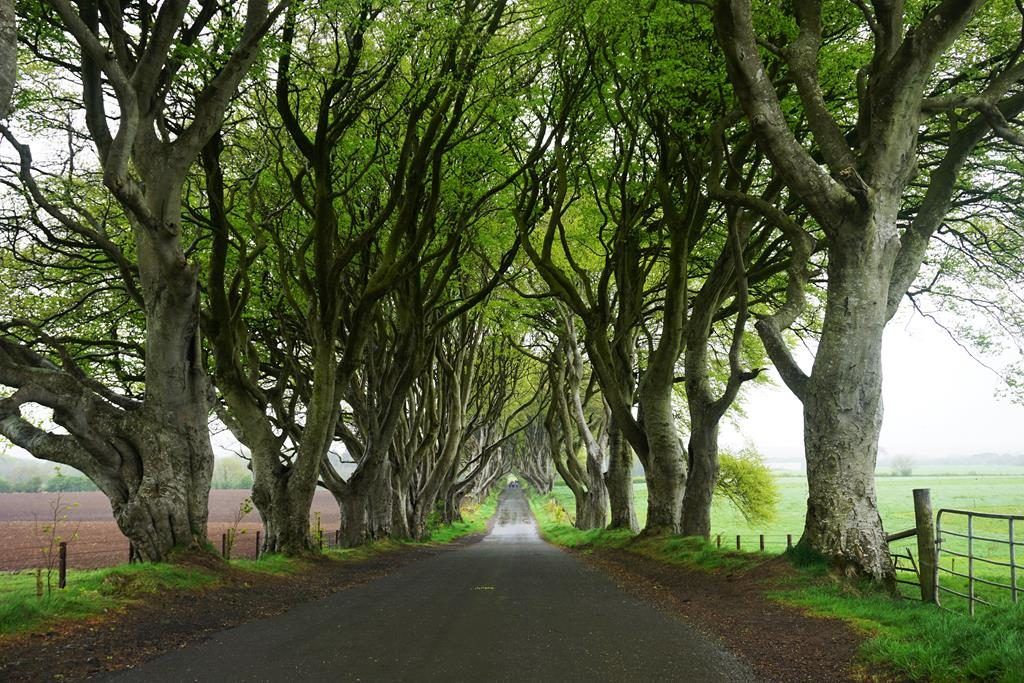 In Ireland, you can visit Dublin and Cork. Dublin is home to many popular attractions like the Guinness Storehouse, the Old Library at Trinity College, St. Patrick's Cathedral, Temple Bar, St. Stephen's Green, and so much more. While in Cork, you can visit the Blarney Castle and even kiss the famous Blarney Stone.
Norwegian Fjords itineraries typically stop in the popular city of Bergen, Norway, as well as some combination of other ports including Oslo, Stavanger, Geiranger, Alesund, and Flam. Some itineraries even cross into the Arctic with stops in Tromso. While others include stops in Reykjavik and Akureyri, Iceland. Here, you can visit the famous Blue Lagoon, stand between two tectonic plates at Thingvellir National Park, and marvel at waterfalls, geothermal fields, and volcanic landscapes.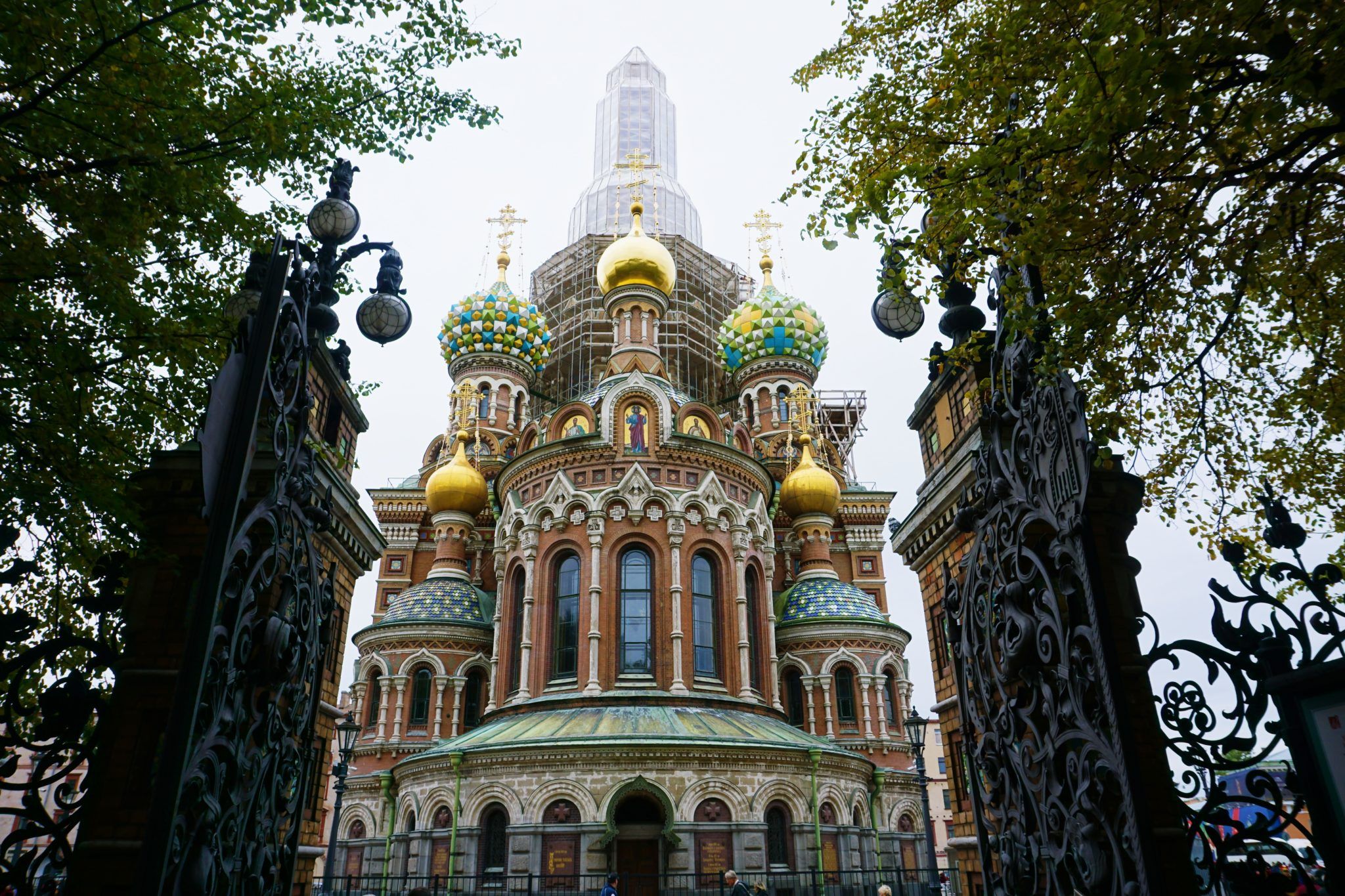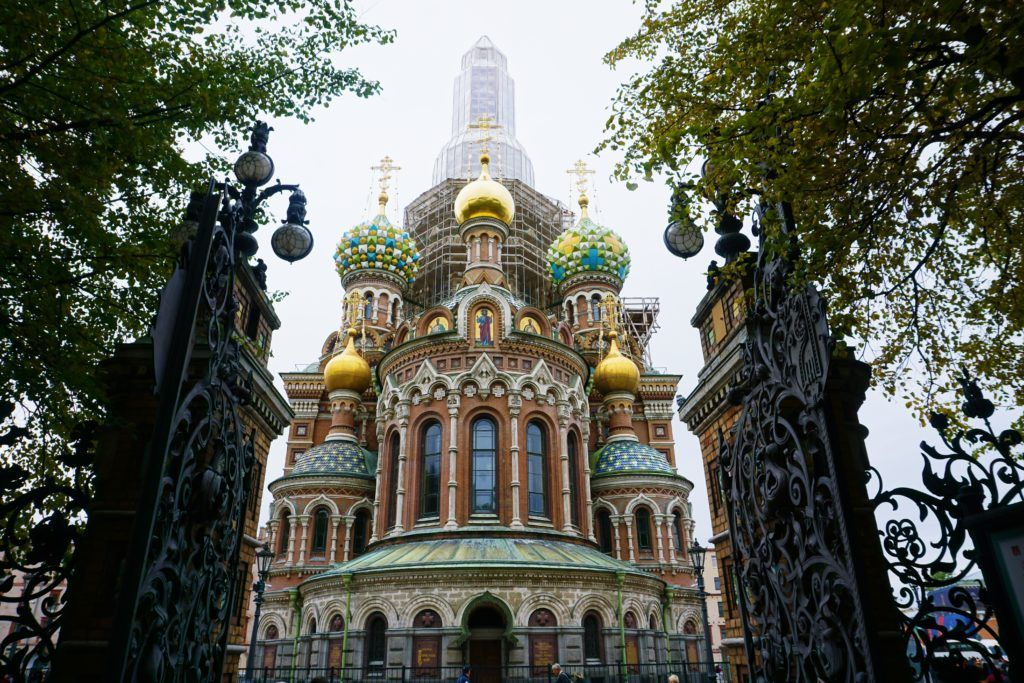 Baltic cruises typically feature stops in Helsinki, Finland; Tallinn, Estonia; Stockholm, Sweden; St. Petersburg, Russia; Copenhagen, Denmark; and sometimes even Berlin (Warnemunde), Germany. With so much medieval architecture, historic churches, and one of a kind landmarks, there will be a photo opportunity around every corner. There will also be plentiful museums rich in culture and ornate palaces for your explorations. You can even attend a Russian ballet.
Mississippi River
If you prefer an intimate river cruise experience, there is nothing more iconic than a cruise on the Mississippi River. There is just something so unique about being able to visit a new city each day and immersing yourself in more remote ports of call that you won't find on an ocean ship's itinerary.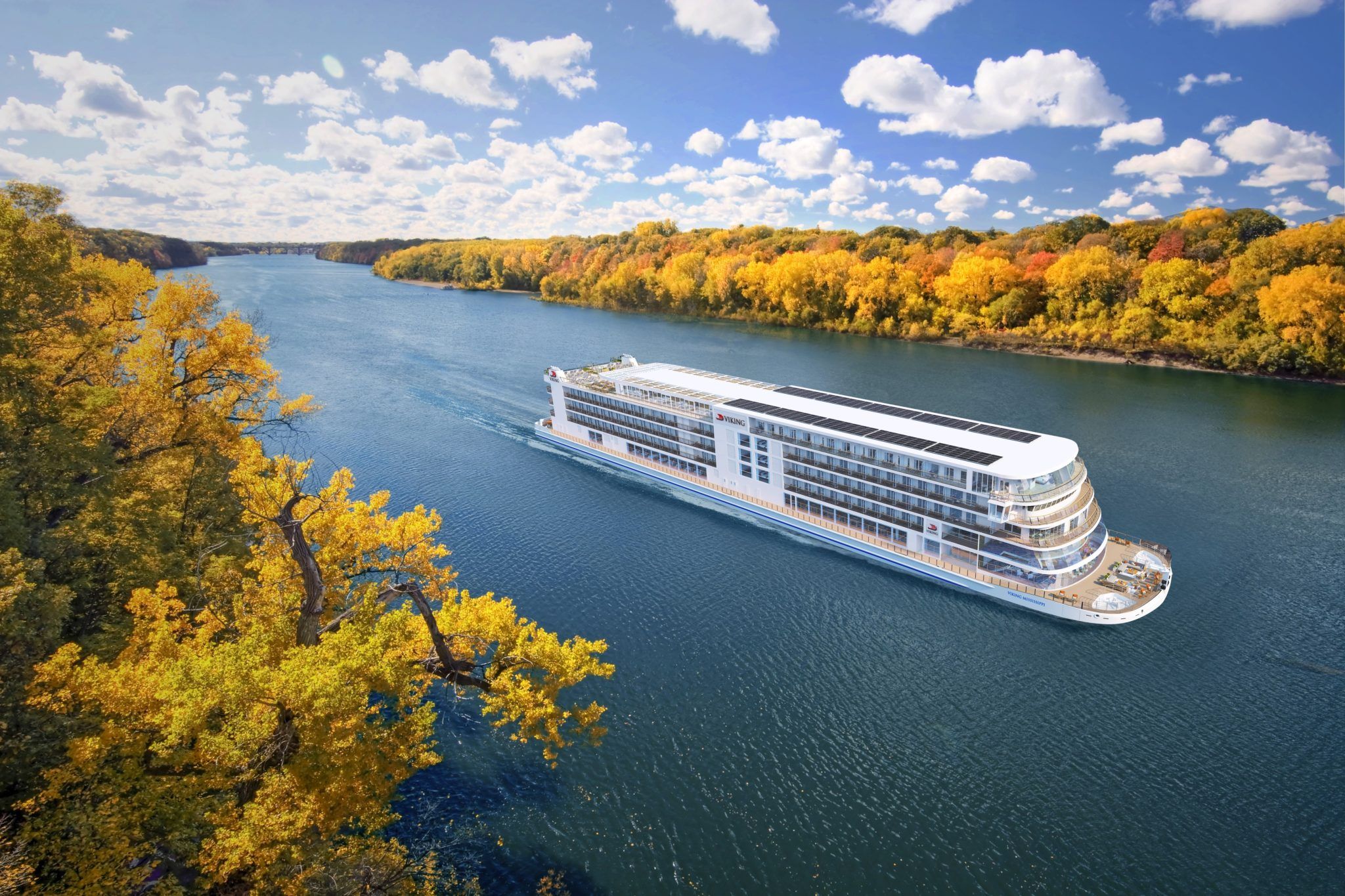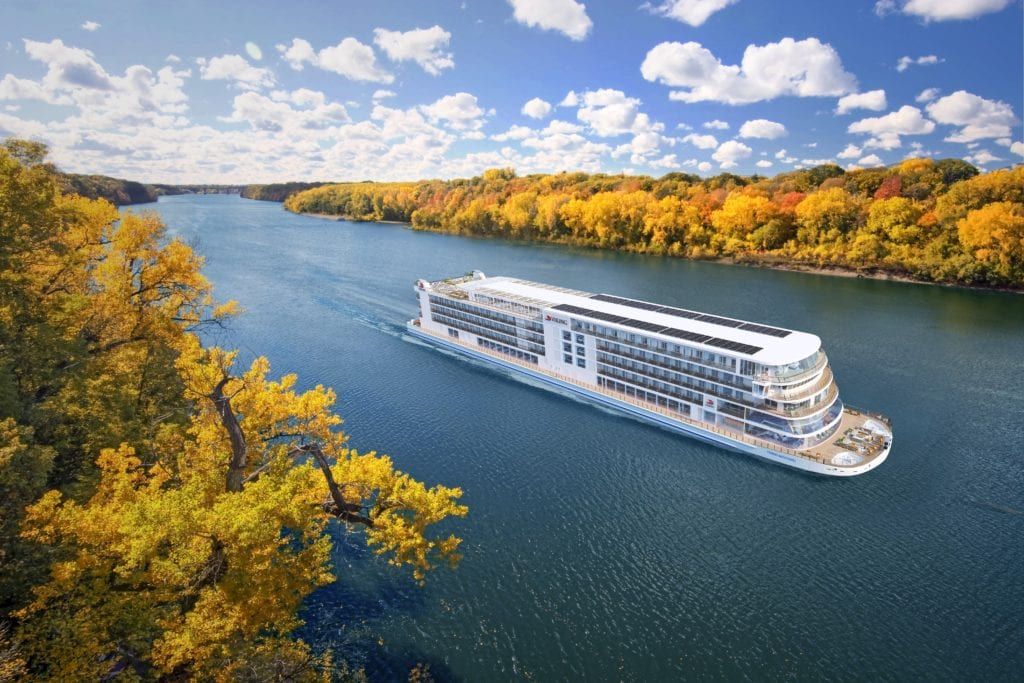 With various Lower Mississippi and Upper Mississippi itineraries, guests can visit destinations between New Orleans, Louisiana and St. Paul, Minnesota. Popular ports of call along the way can include Baton Rouge, LA; Memphis, TN; Vicksburg, MS; St. Louis, MO; and Dubuque, IA. These destination-focused itineraries seamlessly connect onboard enrichment with a carefully cultivated schedule of activities and tours while ashore.
Cruise lines like American Queen Steamboat Company and American Cruise Lines offer a variety of ships sailing the mighty Mississippi. From a traditional paddlewheeler to some of the most modern river vessels, you will have some choice in how you explore these iconic destinations. In fact, ACL's American Jazz is the newest vessel hitting the waters in 2021. Further, the well-known river cruise brand, Viking, is also debuting a custom-built Mississippi River cruise ship in 2022!


Many of these ships are specifically designed to provide amazing views throughout the vessel, so you will never miss the coastline as you sail between each scenic port. Many also boast large staterooms and all balcony cabins.
Another luxury is that these cruises offer a more all-inclusive feel. Inclusions like beer and wine at meals, WiFi, and afternoon tea services are all part of the river cruise lifestyle. Not to mention, no up-charges for dining and complimentary shore excursions in each port of call.
Related Post: Why You Should Take a U.S. River Cruise
Australia/New Zealand
Another bucket list top cruise destination is Australia. It's no wonder why as this region offers beautiful weather, iconic landmarks, sprawling beaches, and awe-inspiring natural landscapes. While Australia does offer year-round cruises, you will find the most selection during the months of October to May.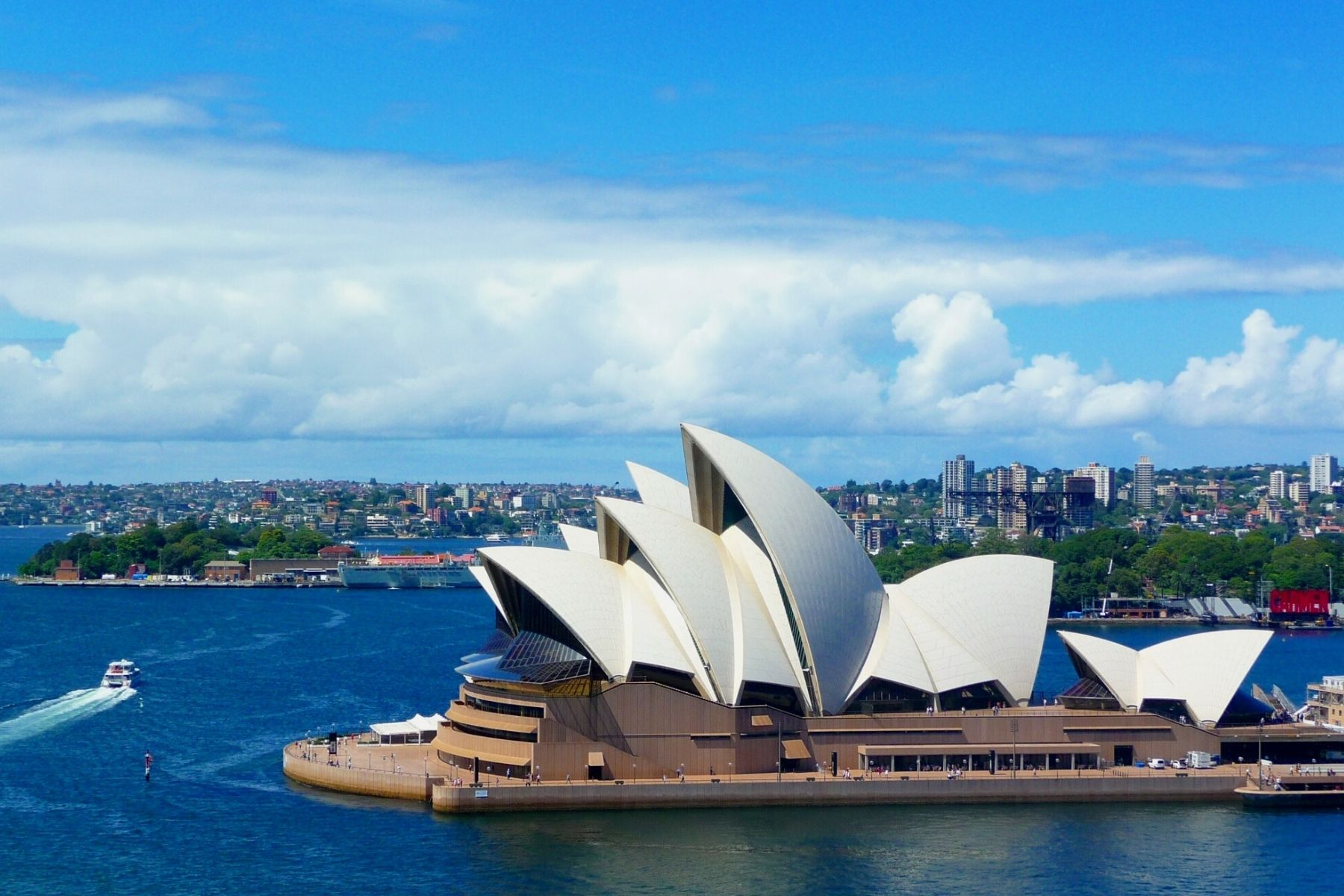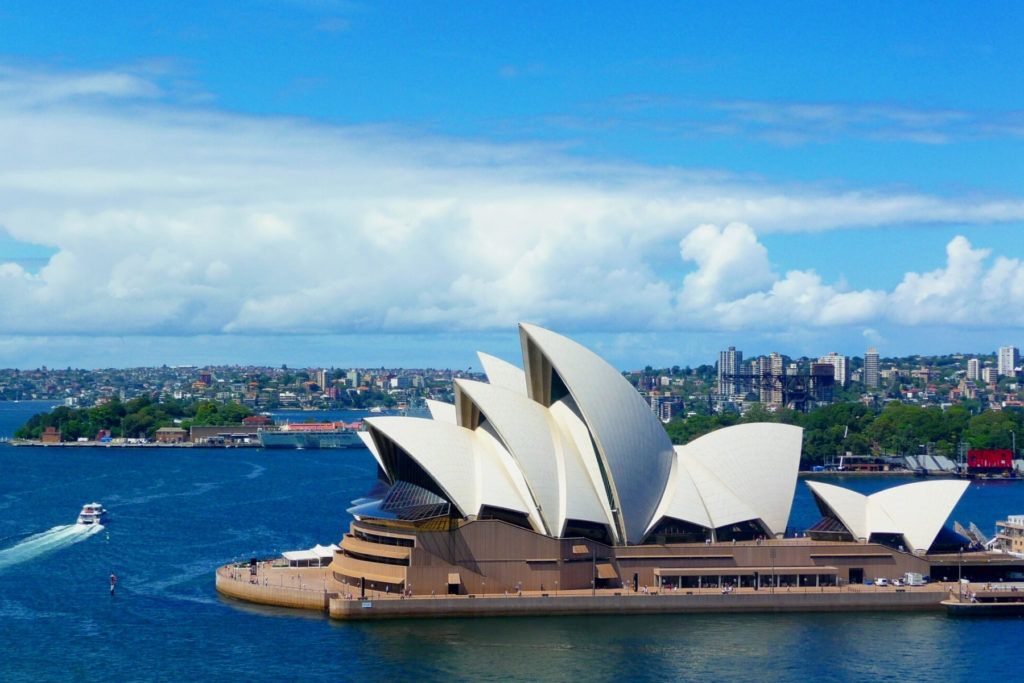 Most major cruise lines now offer cruises in this region with Sydney being the most popular embarkation port. Though, Brisbane, Melbourne, and Fremantle also serve as embarkation ports for some ships. Being such a vast continent with such varied landscapes, it is difficult to know where to begin planning a cruise Down Under. However, Australia's beautiful coastline makes a cruise the perfect way to explore this region. We suggest you do a bit of research on ports of call before choosing your itinerary.
In addition to Australian mainland destinations, these cruises often include ports of call in New Zealand, Tasmania, and Papua New Guinea. While a few days in Australia or New Zealand are not nearly enough time to take in all the region has to offer, you can certainly visit some of the highlights. Adding a few days pre-cruise or post cruise is also recommended, especially to overcome jet lag prior to embarking on your cruise.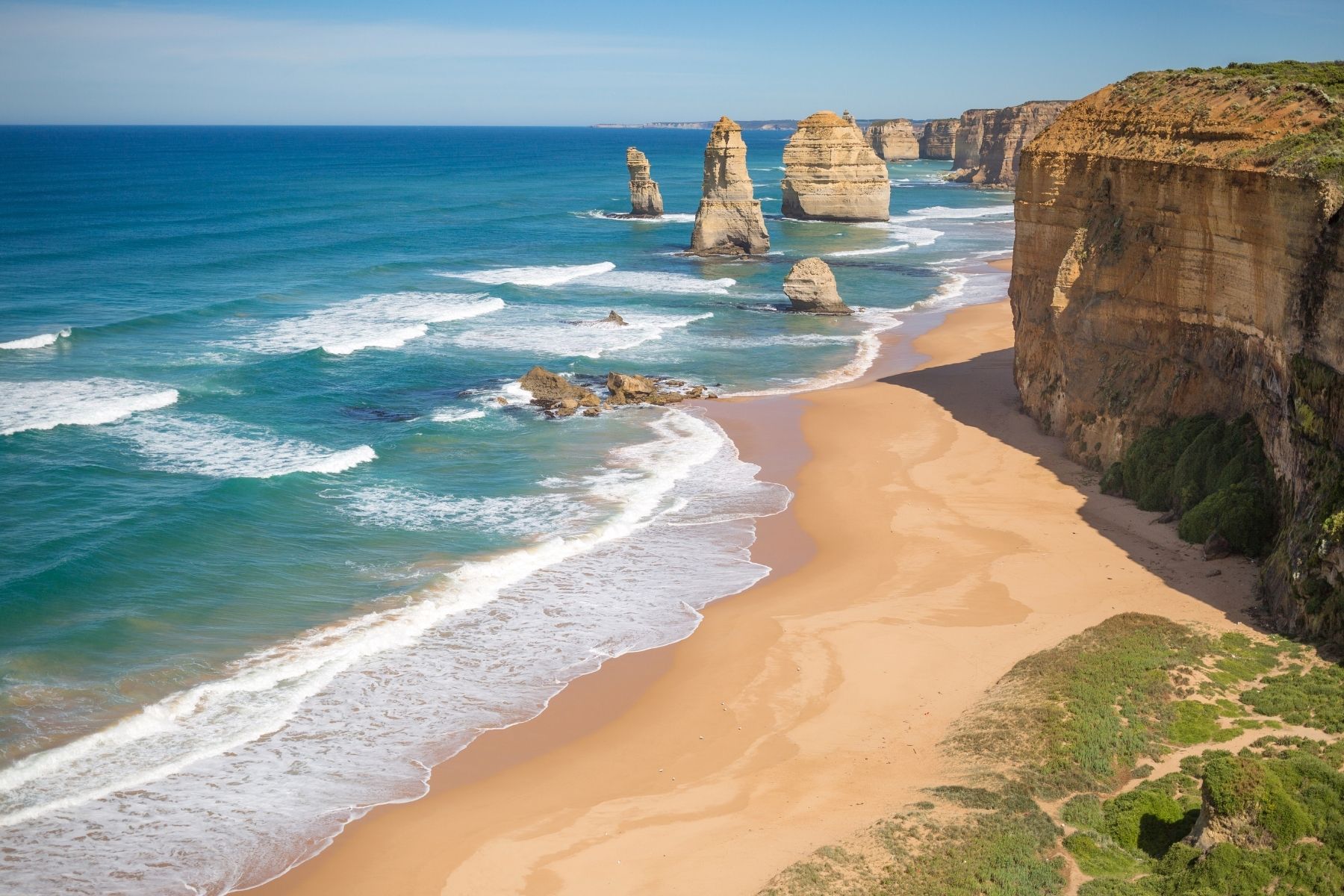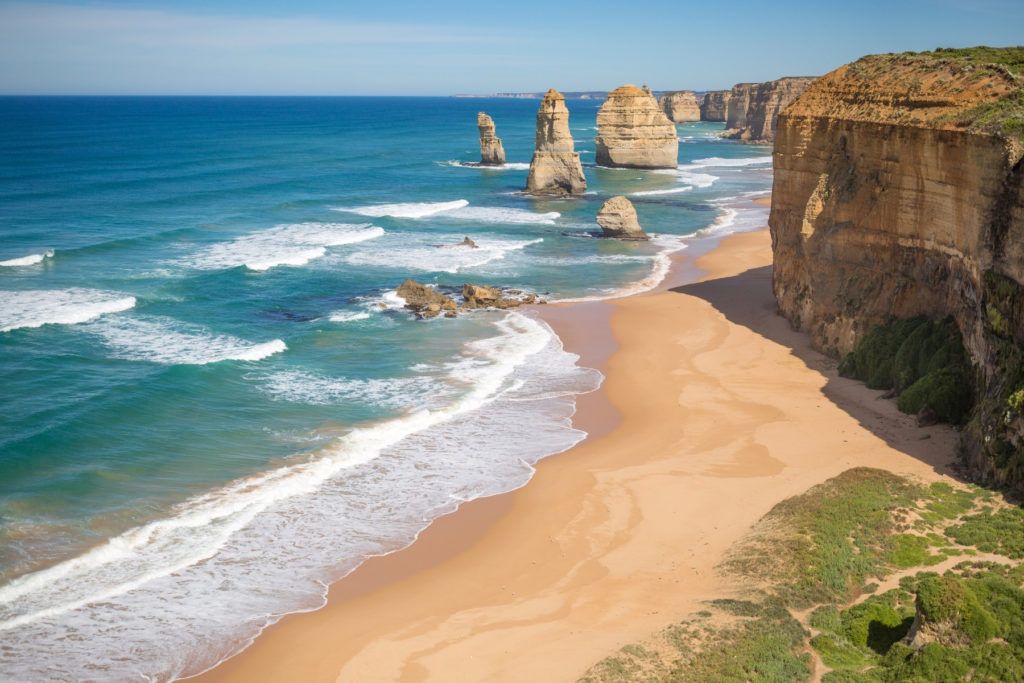 Beyond the urban city centers, there is so much to explore in Australia and neighboring New Zealand. From well-known attractions like the Sydney Opera House and Harbour Bridge, to UNESCO World Heritage sites, wineries, beaches, wildlife, and the famous Great Barrier Reef, there will never be a lack of things to do during your visit.
Galapagos
The Galapagos will forever be memorialized as the inspiration behind Charles Darwin's On the Origin of Species. You too can take home some memories from these dynamic and diverse islands found off the coast of Ecuador during your cruise to the Galapagos.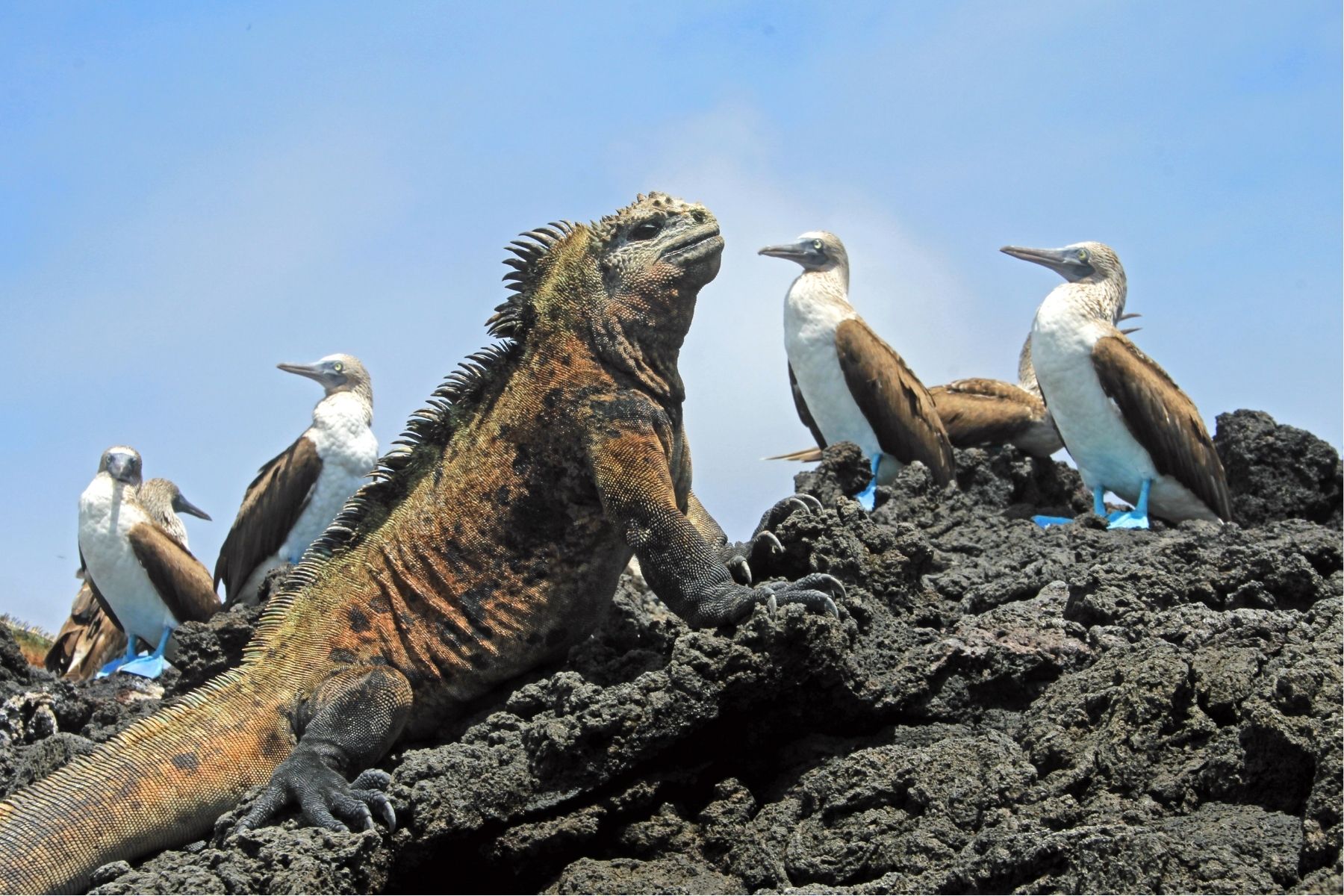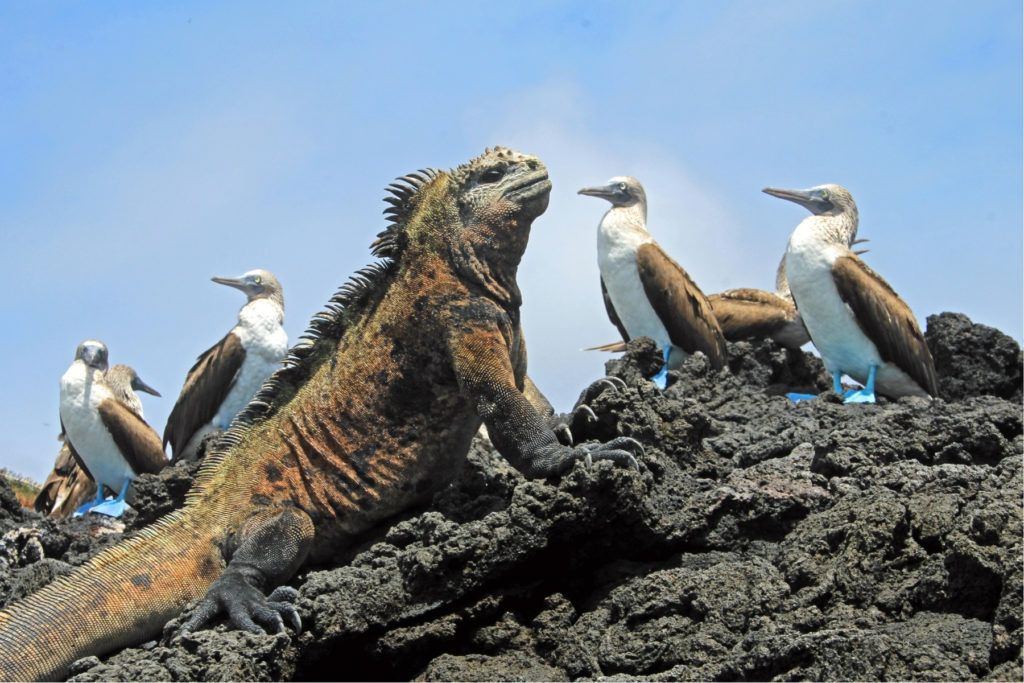 With more and more ships visiting the region than ever before, the Galapagos is becoming another top cruise destination on many travelers' bucket lists. If you are planning a cruise to this region, research the itineraries closely as all cruise lines offer a variety of experiences visiting several of the 20+ islands that make up the Galapagos archipelago.
Generally, Galapagos cruises are categorized into Inner Loop and Outer Loop cruises. These cruises may also include pre-cruise or post cruise land tours that visit Ecuador's capital of Quito or Peru's Machu Picchu. Have your cameras ready as wildlife and dramatic land formations abound at every stop. Blue-footed boobies, sea lions, sea turtles, penguins, and iguanas are just some of the creatures you will discover.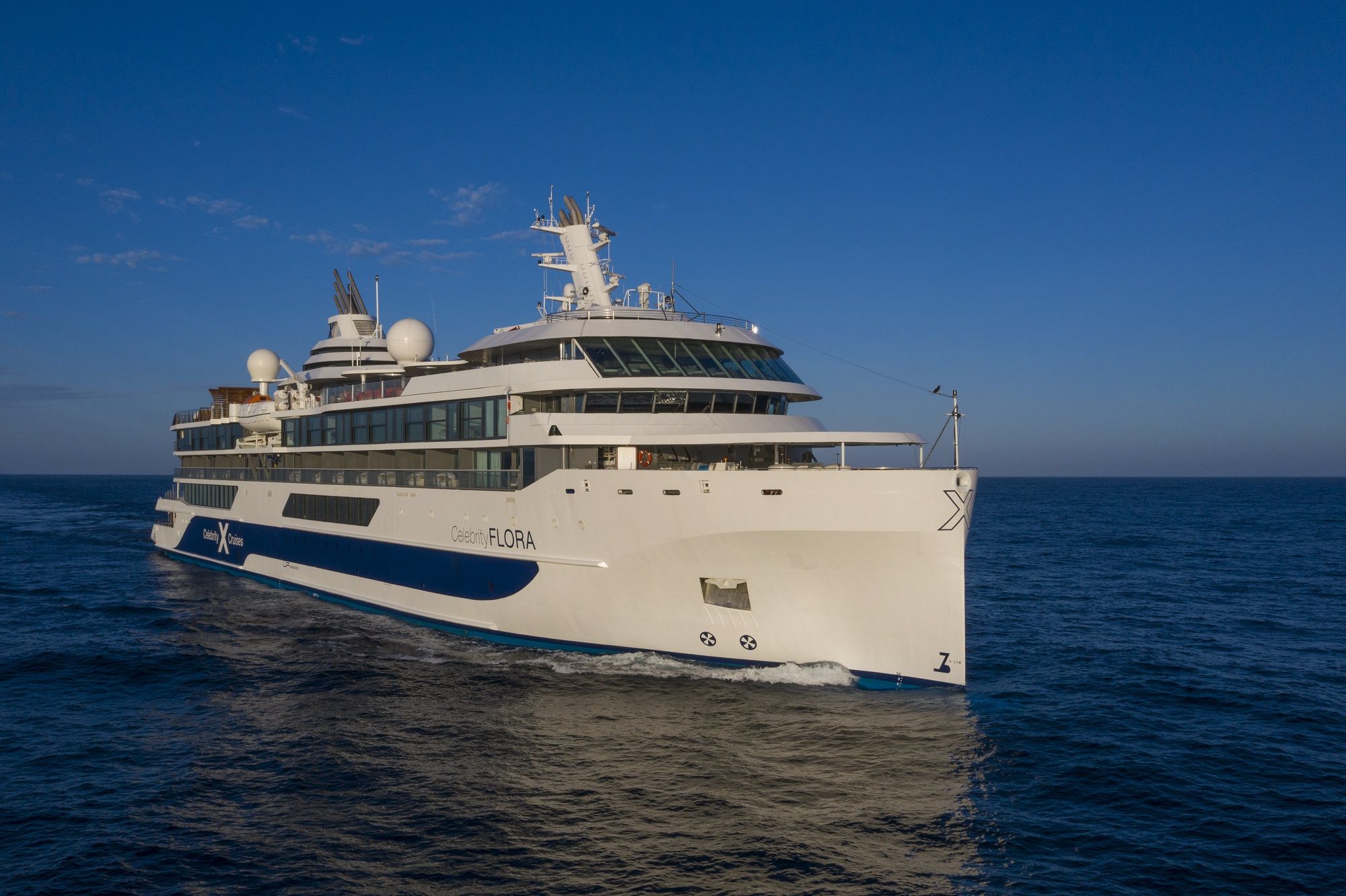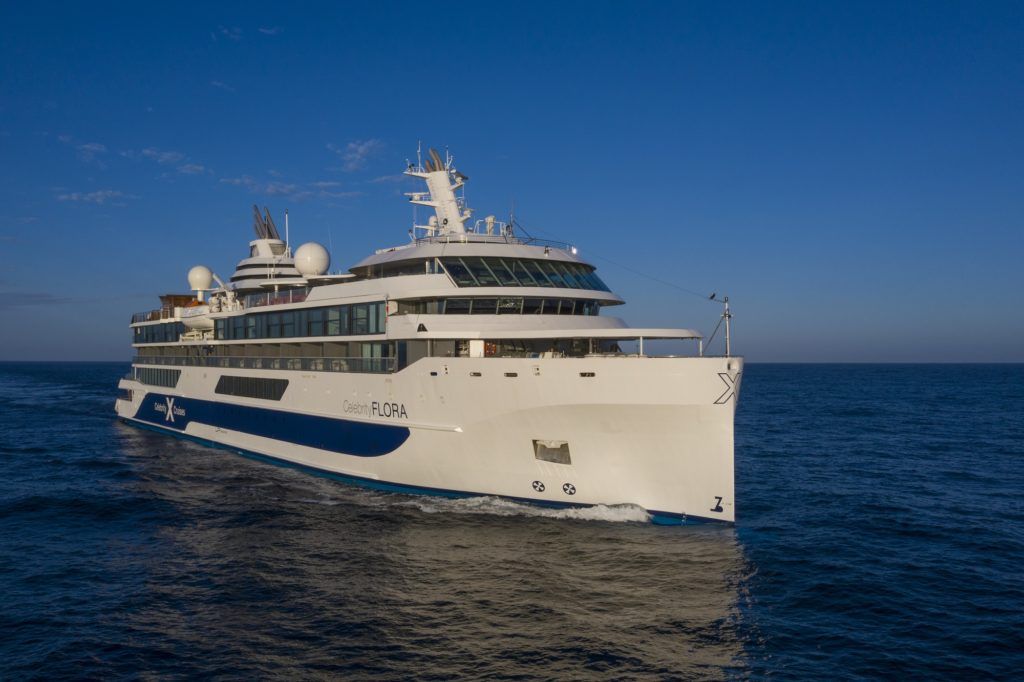 Celebrity Flora offers "Galapagos Glamping" at its finest. Celebrity Flora is a 100 passenger vessel that is purpose-built for the region. It offers all-suite accommodations for one of the most luxurious cruises in the Galapagos. Celebrity Cruises also has two other expedition ships sailing in the region. Additionally, National Geographic-Lindblad, Silversea, and Viking, among others, all have at least one expedition ship offering cruises to this famed destination.
Comments
What are some of your top cruise destinations? How many of these regions have you visited so far? Drop us an anchor below to share your favorite cruise itineraries.