So you've booked a cruise with Carnival or are in the research phase to figure out whether the cruise line would be a good fit for you and your budget. If you love to chill out on vacation with a beer or cocktail in hand, you may be wondering, 'How much are drinks on a Carnival cruise, anyway?'
To help you budget accordingly, we've put together this handy guide on Carnival Cruise Line's current 2023 drink prices.
Call to Book Your Next Cruise Now: 1-855-228-5584!
Carnival Cruise Drink Prices 2023
What drinks are included on a Carnival cruise?
There are lots of complimentary beverages at the Lido Marketplace buffet. They include lemonade, iced tea, milk, regular and decaf coffee, hot tea, hot chocolate, and ice water. At breakfast, juices such as orange, apple, cranberry, and pineapple/orange/guava (also known as POG) are also available.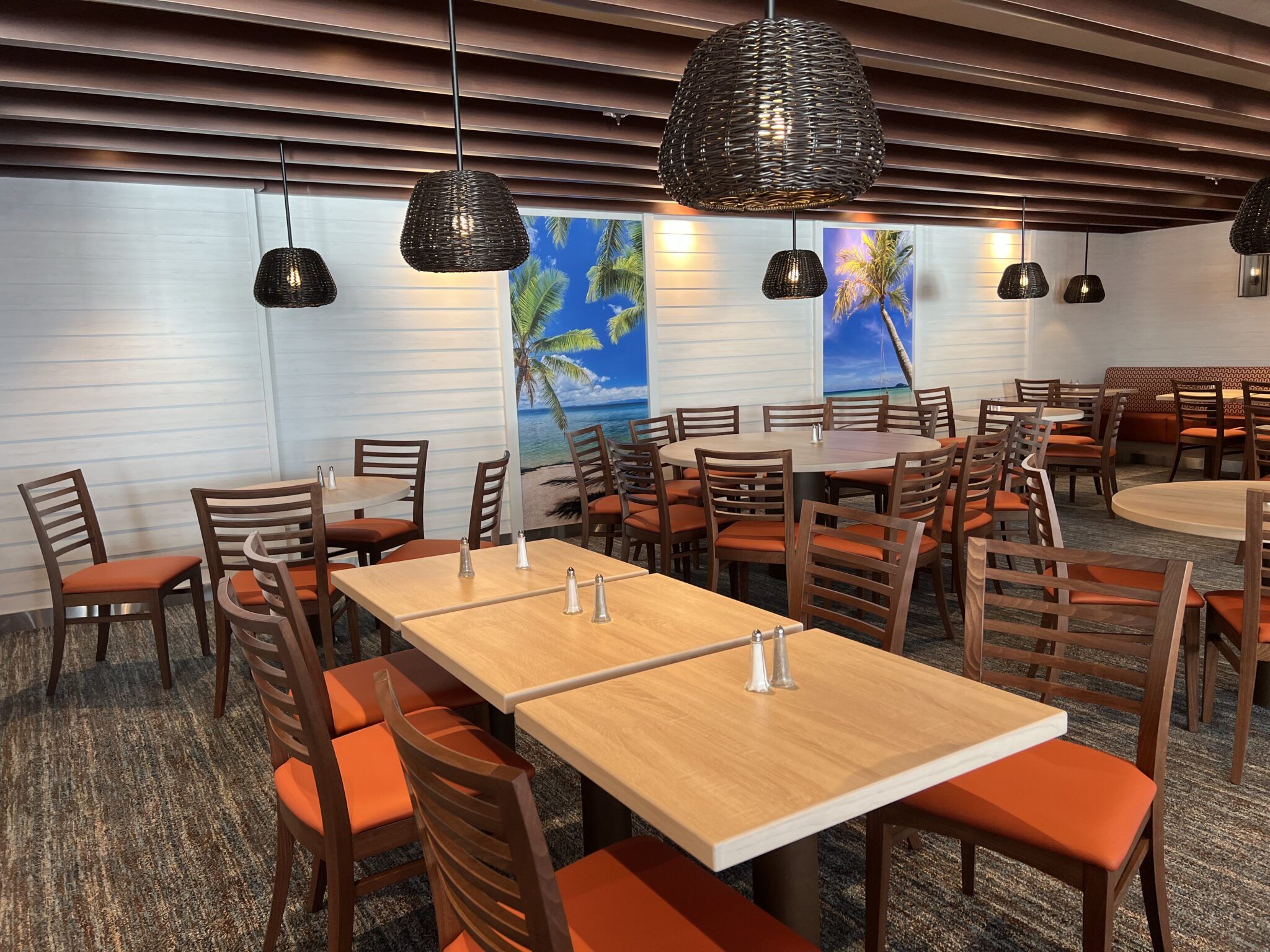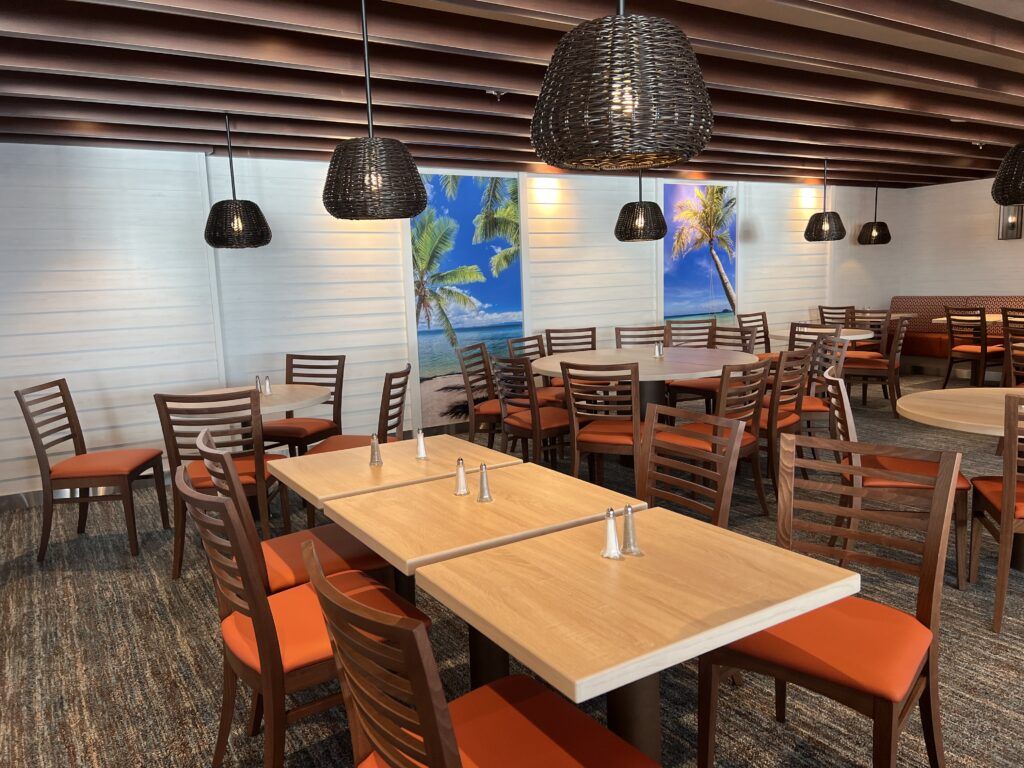 Additionally, drink stations can be found at many casual quick-service restaurants such as Guy's Burger Joint and BlueIguana Cantina. They typically serve juice (in the morning), lemonade, iced tea, and water. In the main dining room, the same beverages are also available and included.
At Carnival's private island Half Moon Cay, you can grab some ice water or lemonade for free as well.
What non-alcoholic drinks cost money on Carnival Cruise Line?
Carnival Cruise Line currently carries PepsiCo products, which means you'll have a selection of sodas like Pepsi, Mountain Dew, Starry, Mug Root Beer, and Bubly sparkling water onboard. A soda costs $2.75, plus an automatic 18 percent gratuity.
A bottle of water costs $1.50, or a 12-pack can be purchased pre-cruise for $9.95. Bottled coconut water is available for $3.50. Other bottled beverages such as Gatorade ($4.95), Muscle Milk protein shakes, Starbucks iced coffee, and Naked juices are also available for purchase. Fresh juices are served during Seaday Brunch and in various bars for around $5 each.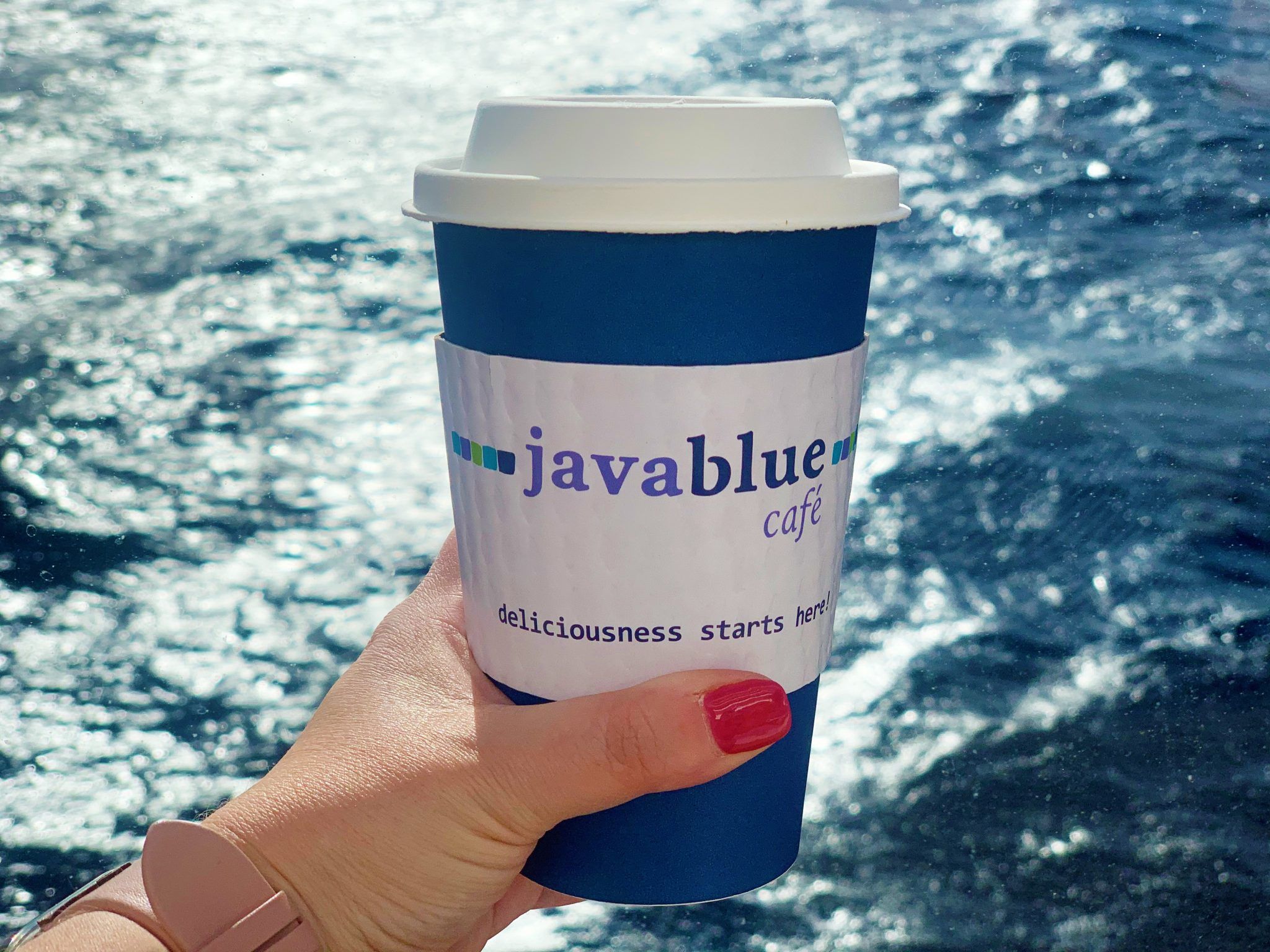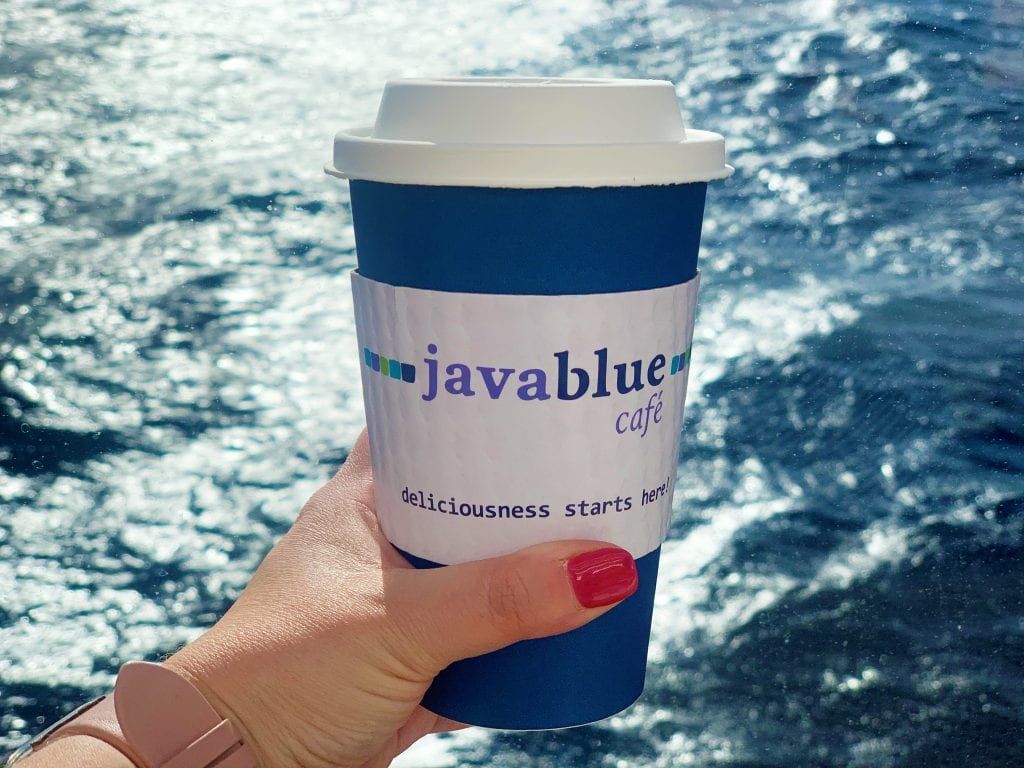 Though basic coffee and tea is available for free on Carnival, you'll pay extra for specialty beverages like lattes, frappes, cappuccinos, and milkshakes. JavaBlue Café is Carnival's specialty coffee shop where you'll find most of these beverages, but specialty drinks and espressos are also available at various sit-down restaurants across the ship. Most of these drinks range from $2 to $5.50. JavaBlue also offers spiked coffees for $7.50 each.
When purchasing your first drink of the cruise at JavaBlue Café, be sure to get a punch card. After you purchase six drinks, you get one free (excluding bottled beverages). This is one of our Carnival cruise tips!
Carnival Cruise Line serves non-alcoholic beers such as Sam Adams Just the Haze IPA and Coors Edge, which cost around $7 each. Many bar menus also include zero-proof cocktails, but some regular cocktails can also be made non-alcoholic. They cost $7 to $9.50 each.
How much is beer on Carnival?
Most beers cost between $6.50 and $8 per serving on Carnival Cruise Line. Domestic and international beers are about $6.50 to $7.50, while craft beers will typically run you $8, plus an 18 percent gratuity. You can even get some (very) locally-made brews on Carnival's Vista and Excel-class ships, as they feature their own onboard breweries.
Angry Orchard cider is also available for around $7 a can, as is Carnival's own ThirstyFrog canned seltzers, which are $7.50 each.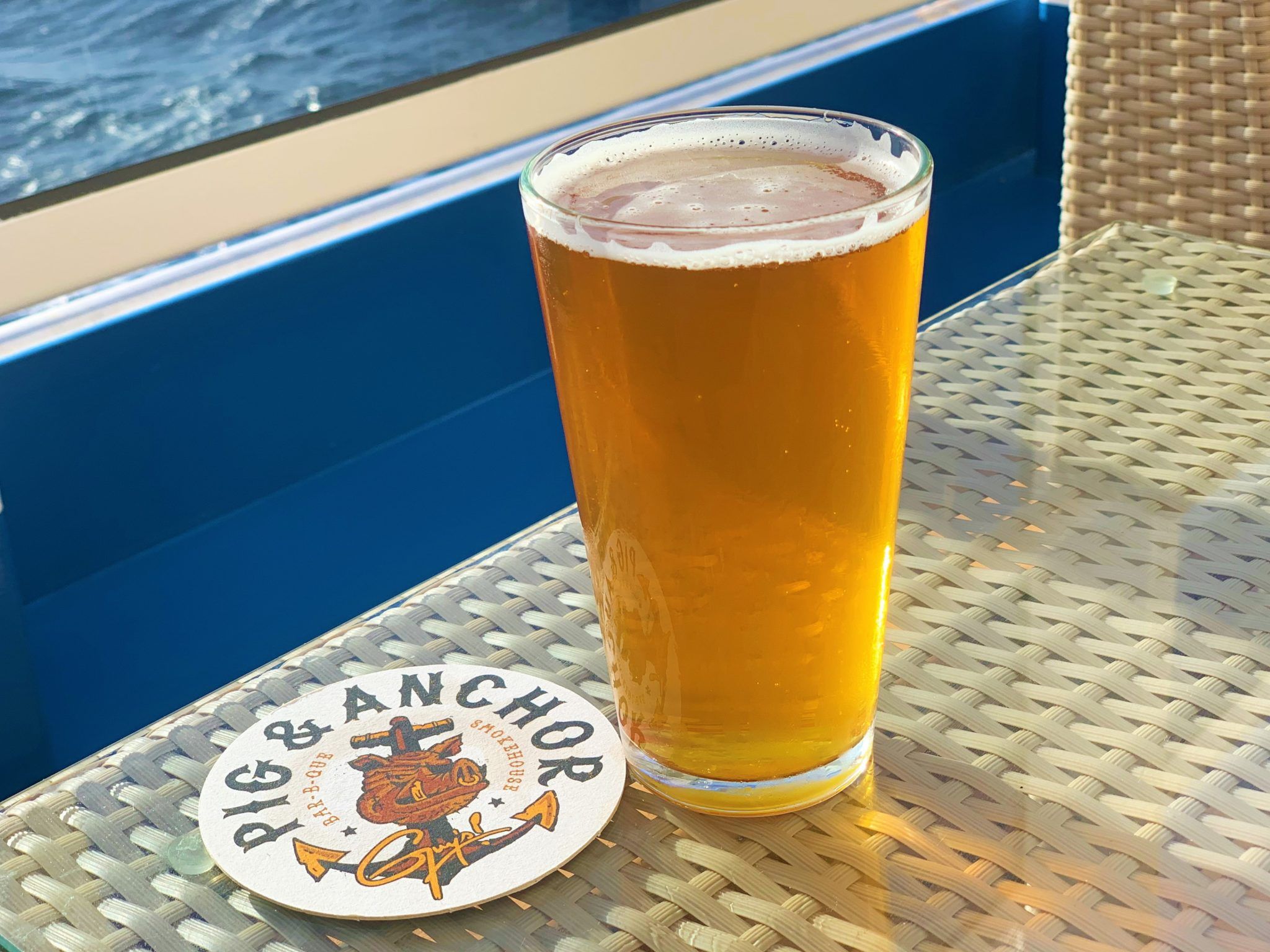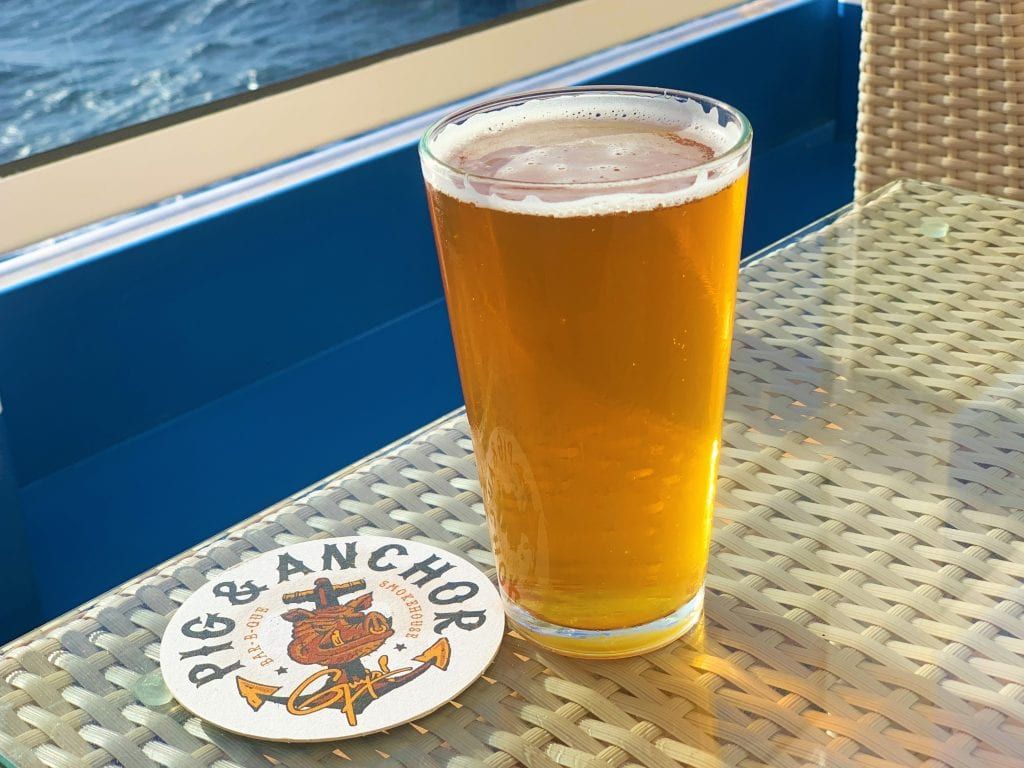 How much does wine cost on Carnival cruise ships?
The price margin for glasses of wine on Carnival is wide; they start at $9.50 and go up to around $30. Expect most wines to cost around $10 to $13 per glass, which is well within the $20 price limit for drinks if you have the Cheers package.
Full bottles of wine and champagne are also available to purchase in various bars and restaurants on Carnival's ships. They aren't included in the Cheers package, but if you have the package you'll get a 25 percent discount. Most bottles range from $30 to $60, though there are many priced higher — including a $240 bottle of Dom Pérignon brut.
Keep in mind that each guest 21 or older can bring one bottle of wine or champagne up to 750 ml onboard. You may drink it in your stateroom freely, but if you choose to enjoy it in a restaurant there is a $15 corkage fee.
What are the costs of spirits and cocktails on Carnival?
Carnival Cruise Line ships stock a large variety of spirits to choose from, including multiple brands of vodka, tequila, whiskey, gin, rum, liqueur, brandy, cognac, scotch, bourbon, and more. Most servings cost between $9 and $12 each.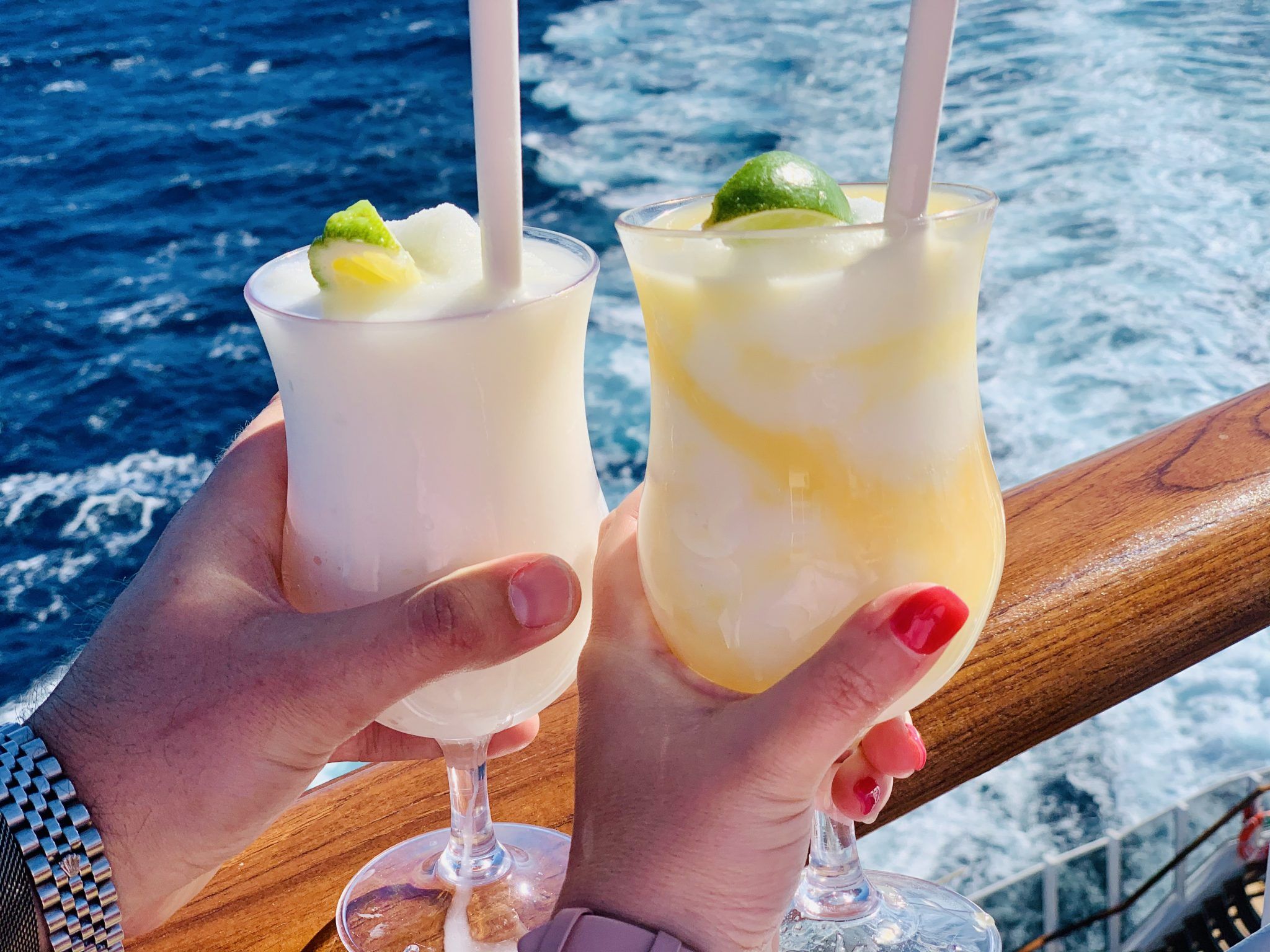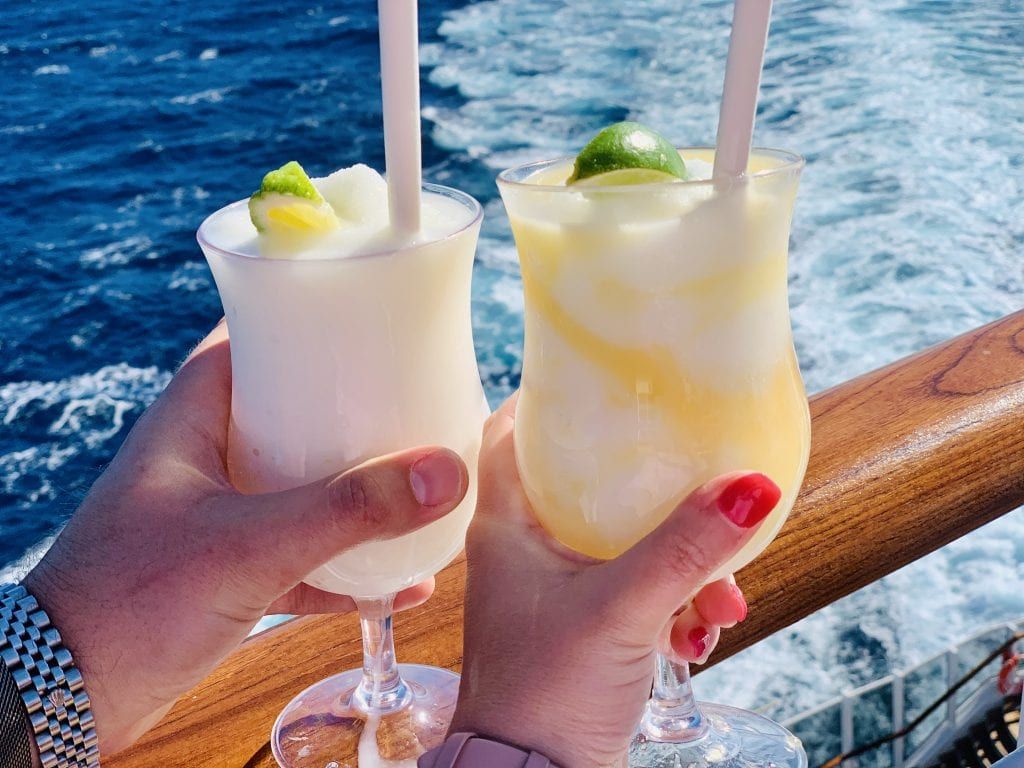 Here are some example prices to give you an idea:
Bacardi and Malibu Coconut rum: $8.50
Papa's Pilar and Bayou Reserve rum: $11
Jose Cuervo Tradicional Silver tequila and Creyente Mezcal: $11.50
Buffalo Trace bourbon and Gentleman Jack whiskey: $11
Grey Goose and Belvedere vodka: $10
Dewar's, 15 and Chivas Regal blended scotch: $12.50
The Carnival cruise drink prices for mixed cocktails range from $7.50 to $20. Specialty cocktails start at $10.50. Most cocktails range from $10.50 to $13 unless you ask for them to be made with a top-shelf liquor, thus increasing the price.
EXCLUSIVE SAVINGS: Get Deals on Carnival Cruises Now!
What are the prices of Carnival drink packages?
Carnival Cruise Line offers two drink packages to choose from: the non-alcoholic Bottomless Bubbles package, and Cheers package which includes both alcoholic and non-alcoholic beverages.
Bottomless Bubbles costs $6.95 for kids per day and $9.50 for adults per day, plus an 18 percent gratuity. It includes sodas and juices throughout the whole day. This package can be purchased pre-cruise or once onboard at the lobby, casino, and pool bars.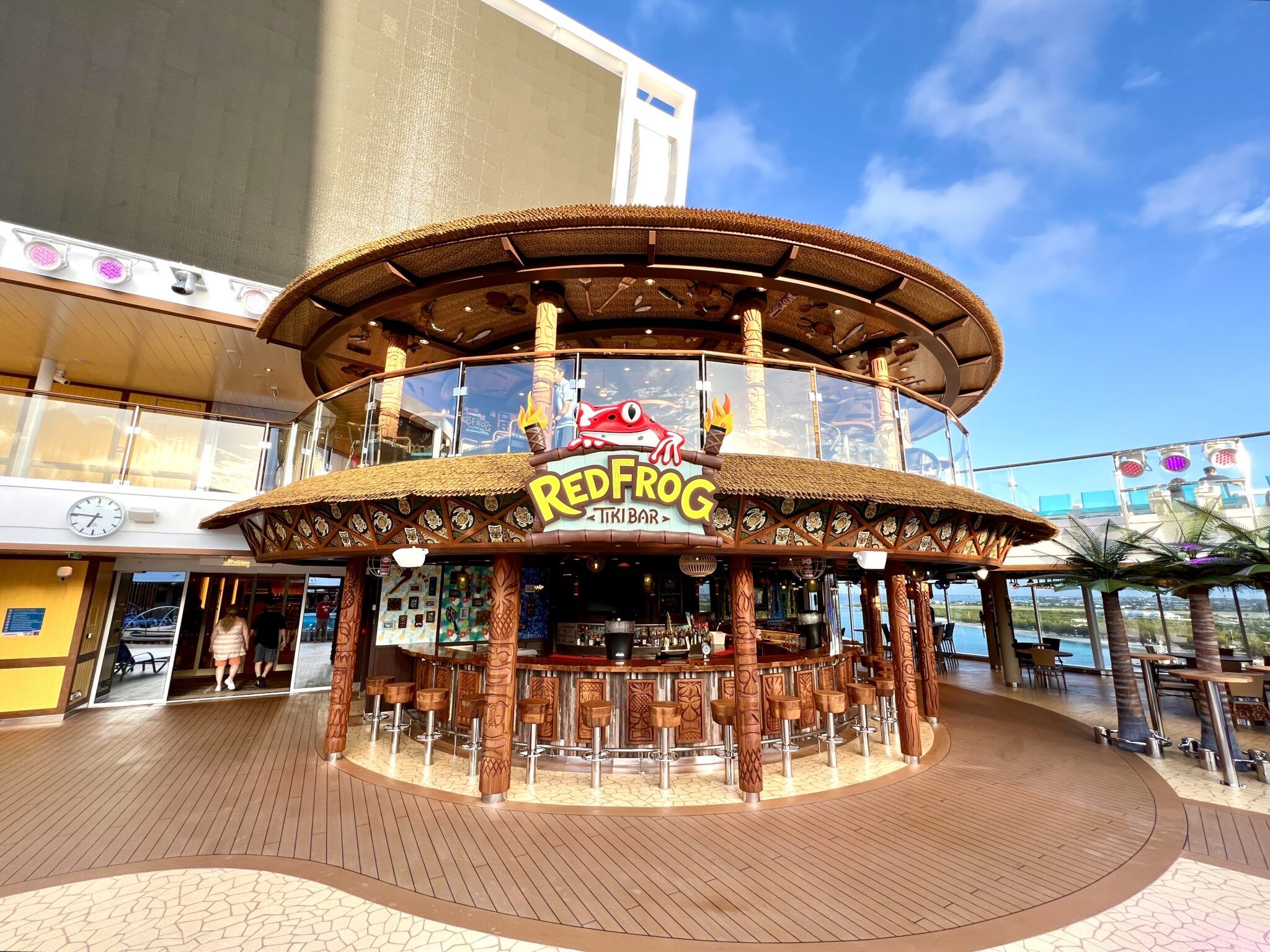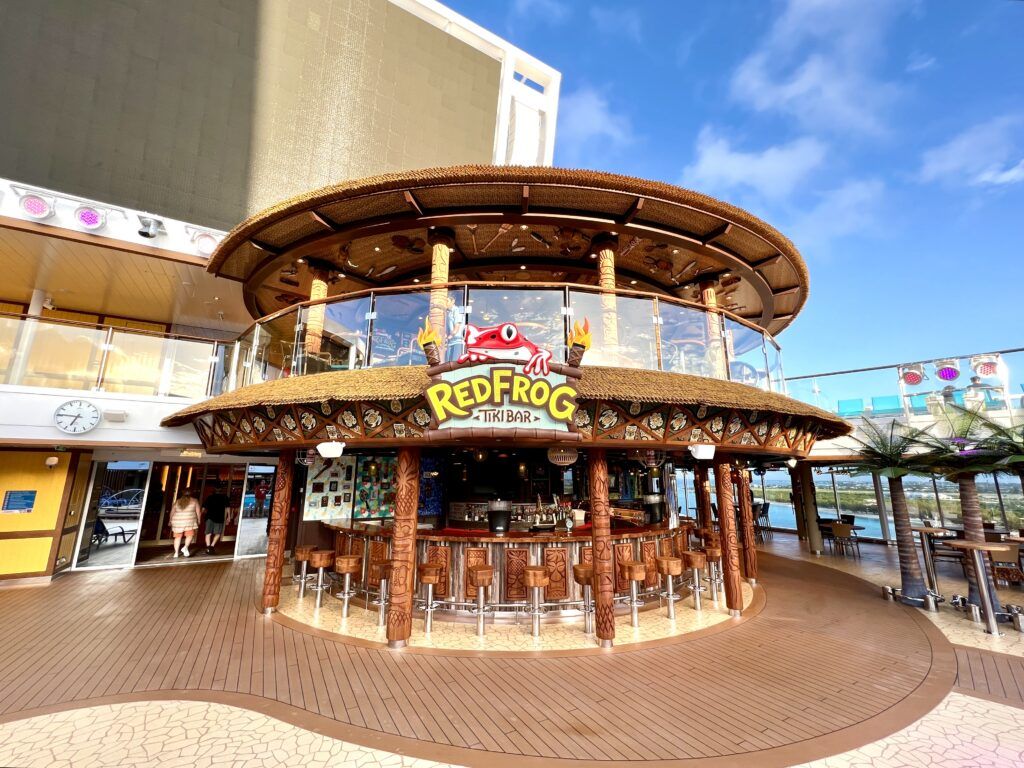 Cheers costs $59.95 per person/day if purchased pre-cruise, or $64.95 per person/day if purchased once onboard, plus an 18 percent gratuity. It includes all alcoholic beverages such as beers, wines, and champagnes by the glass, plus cocktails and spirits worth up to $20. It also covers sodas, juice, mocktails, energy drinks, specialty coffees and teas, and bottled water. Further, it provides a 25 percent discount on bottles of wine or champagne as well.
There is a limit of 15 alcoholic drinks per day with the Cheers package. Non-alcoholic beverages don't count towards this limit. The Bottomless Bubbles and Cheers packages cannot be used ashore at Carnival's private island Half Moon Cay.
What drinks can you bring on a Carnival cruise?
As mentioned above, each guest 21 and older is allowed to bring one 750 ml or smaller bottle of wine or champagne to enjoy during the cruise. You can also bring a maximum of twelve 12-ounce cans or cartons of non-alcoholic beverages such as soda.
However, guests cannot bring water, sodas, and other non-alcoholic beverages on board that are packaged in bottles.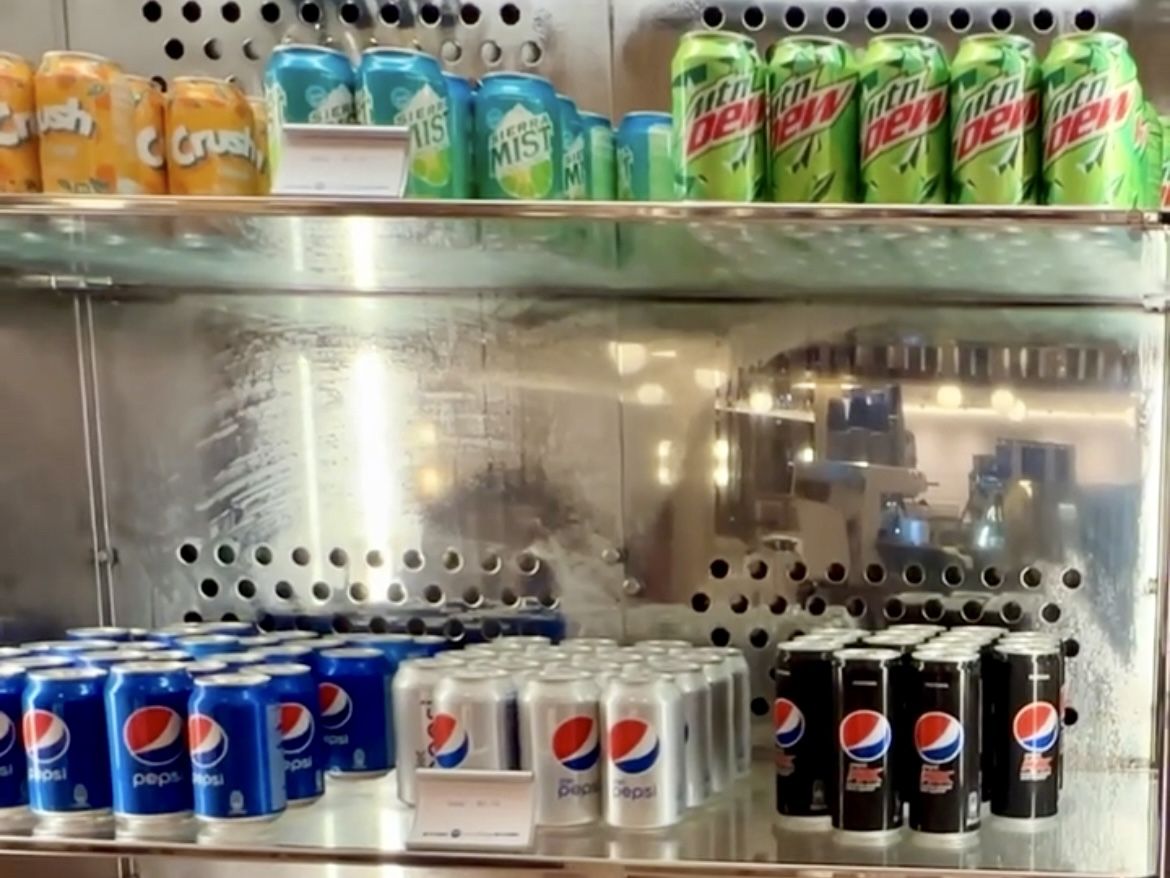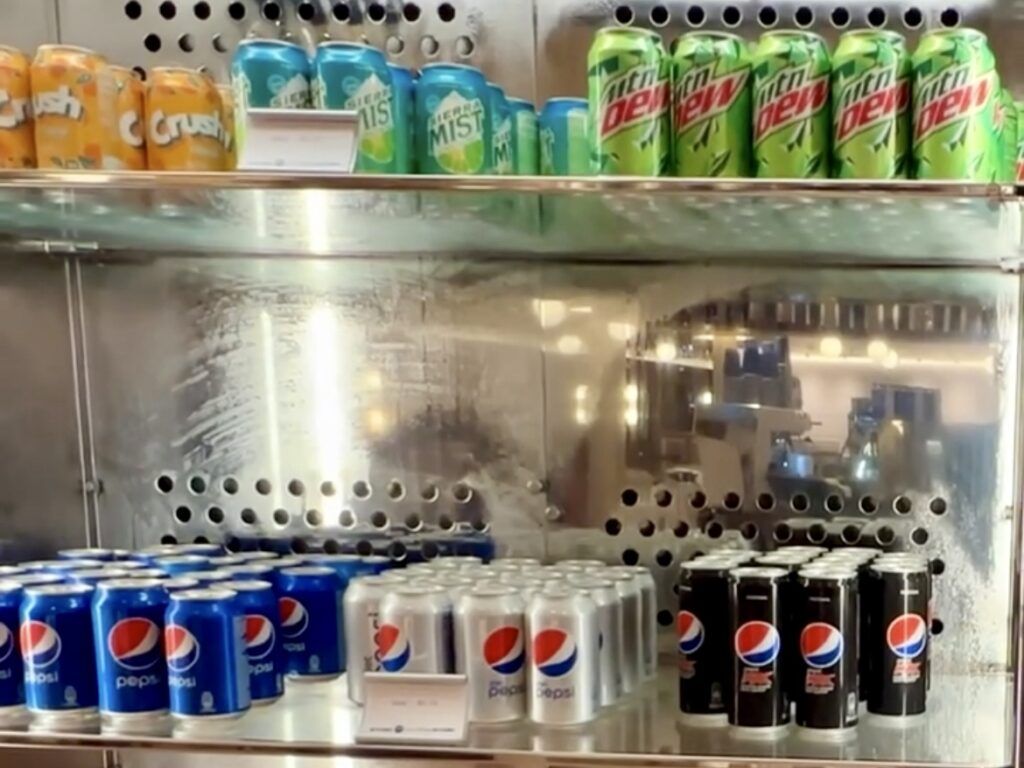 Recap of the Drink Prices on Carnival Cruise Line
To recap, here's what you'll pay for most drinks on Carnival Cruise Line:
Bottled water: $1.50
Soda: $2.75
Gatorade: $4.95
Specialty coffee: $2 to $5.50
Non-alcoholic beer and mocktails: $7 to $9.50
Beer: $6.50 to $8
Wine by the glass: $10 to $13
Spirits: $9 to $12
Cocktails: $10.50 to $13
Now that you have a good idea of the Carnival cruise drink prices, you can estimate a spending range and — if considering a beverage package — calculate whether purchasing one is right for you. This will help to give you a better idea of your total Carnival cruise costs.
BOOK NOW: Exclusive Savings on Your Next Carnival Cruise!
Comments
Did you find this guide to Carnival cruise drink prices helpful? Do you usually purchase a beverage package when cruising with Carnival? Drop us an anchor below to share your experiences sailing these FUN ships.