It has been over a year since we last disembarked a cruise ship. Well, our 452 days on dry land have finally come to an end. Just a few days ago, we set sail on Royal Caribbean's Adventure of the Seas from Nassau, Bahamas. This momentous occasion really makes us so much more appreciative of all the little things we missed about cruising!
All the Little Things We Missed About Cruising
Walking Up the Gangway for the First Time
Who would've thought that walking up the gangway for the first time could make us so happy. Well, it's true. We really missed the simple joy of boarding the ship on embarkation day. Struggling to make it up the walkway with our carry-ons, cameras, and additional gear in tow suddenly didn't seem so bad.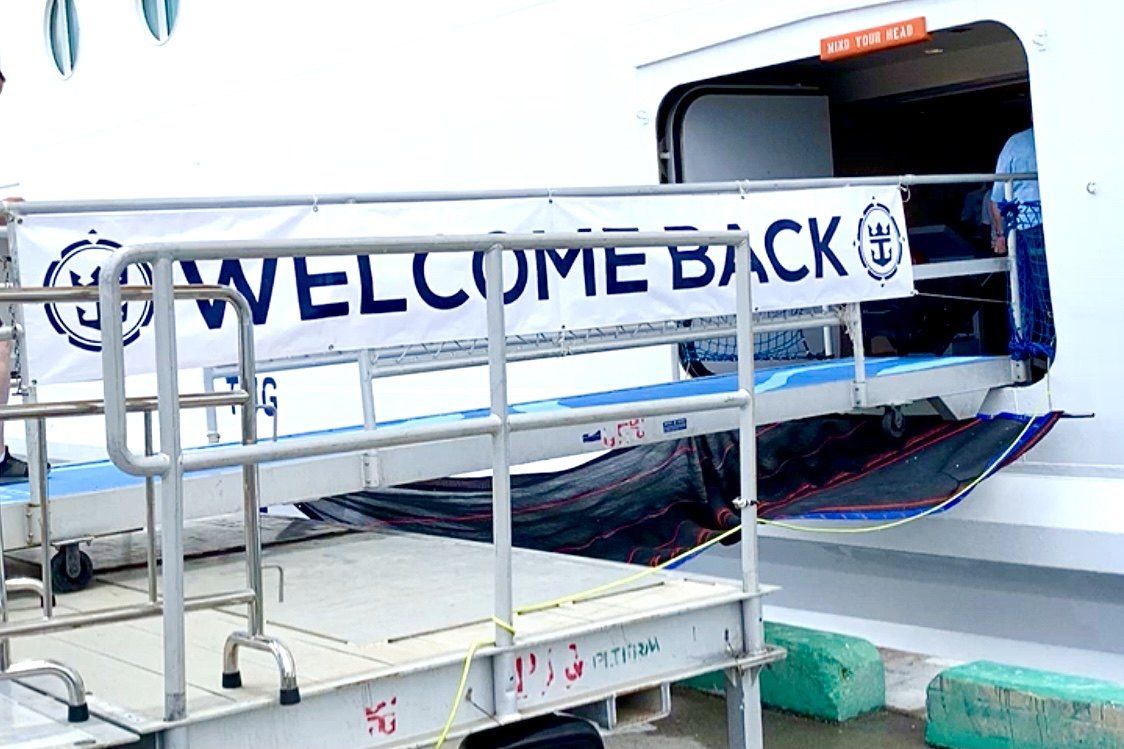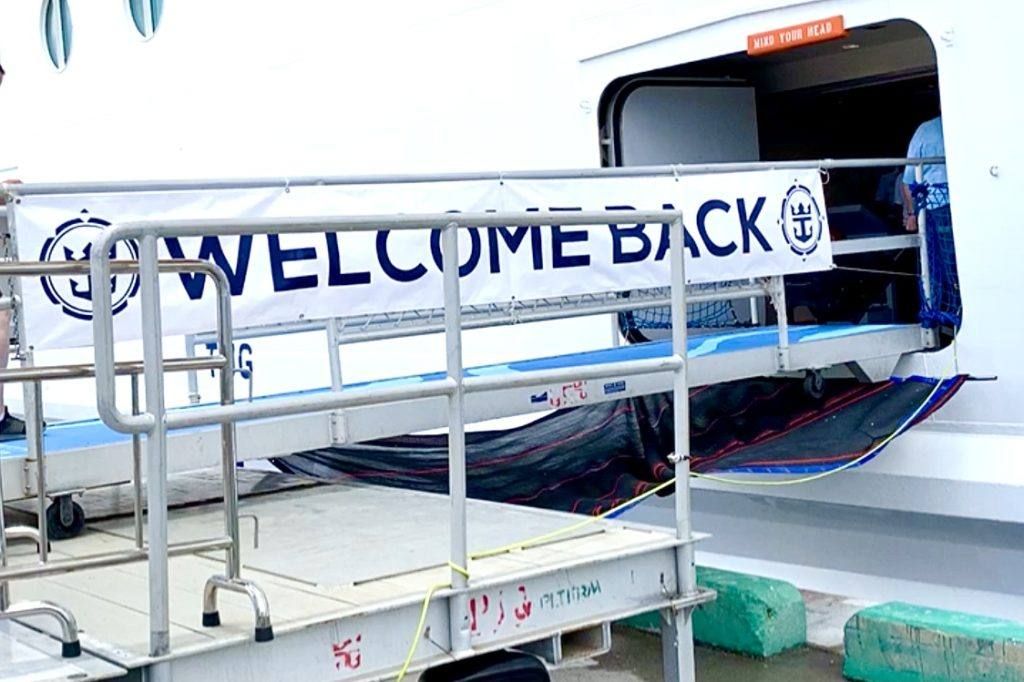 Ocean Breezes
Messy hair, don't care. We forgot how much we missed feeling the ocean breeze while walking the open air decks. Fussing to keep my hair out of my face or struggling to keep our towels secured to the poolside lounge chairs are no longer concerns. Instead, we are just enjoying the Bahamian breeze, and some cocktails, as we cruise the open waters.
Dare We Say, Muster Drill
Muster Drill, that tried and true maritime requirement that most of us dread. Well, if you look on the bright side of things, having to leave the bar to partake in this required assembly drill means that you are actually going to set sail on a cruise.
With new technological advancements, muster drills have become even easier. Now, guests can complete most of this requirement digitally on their smartphones. We actually completed the digital portion while waiting in line for coffee!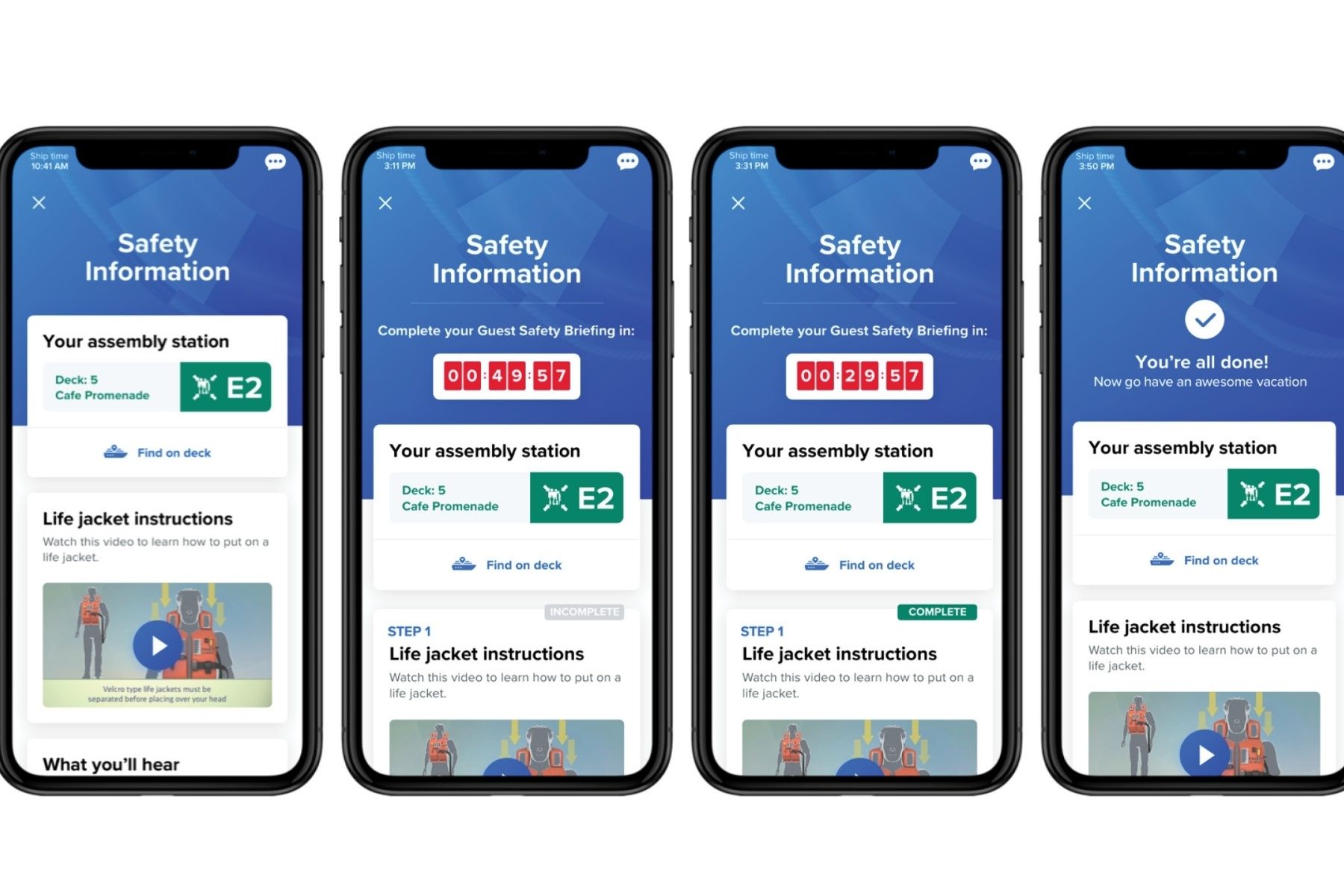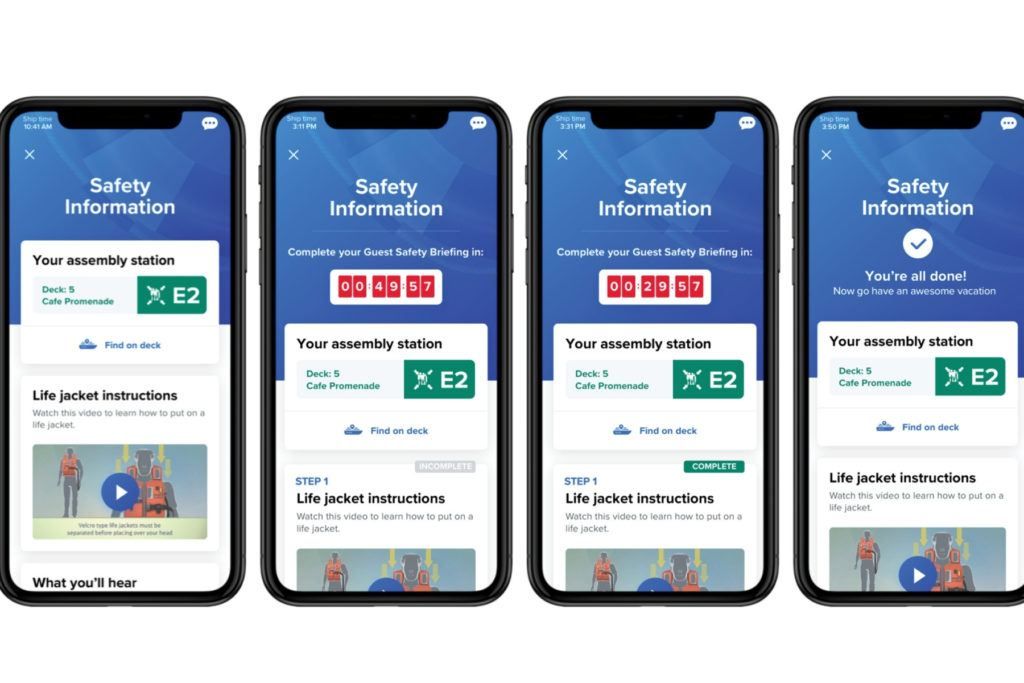 Sail Away
While we've always enjoyed a good sail away party, we certainly won't take this event for granted anymore. Sail Away is definitely one of the things we missed about cruising over our hiatus. The scenic views, the iconic sound of the cruise ship horn. What's not to love?
Even though there was no formal sail away party on this trip, setting off for a carefree week at sea just seemed that much more satisfying now. We were able to watch the city lights of Nassau fade away into the night sky as we set sail towards CocoCay.
Relaxing on the Balcony
We used to stick with the more economical staterooms when we cruised. However, in recent years, we've been upgrading to balcony cabins as there are many benefits.
The biggest perk is having access to a private space where you can relax, enjoy a drink, watch the horizon off in the distance, or listen to the sound of the ocean waves.
Boy, did we miss this! With a balcony cabin, you can even order room service and enjoy breakfast with a view.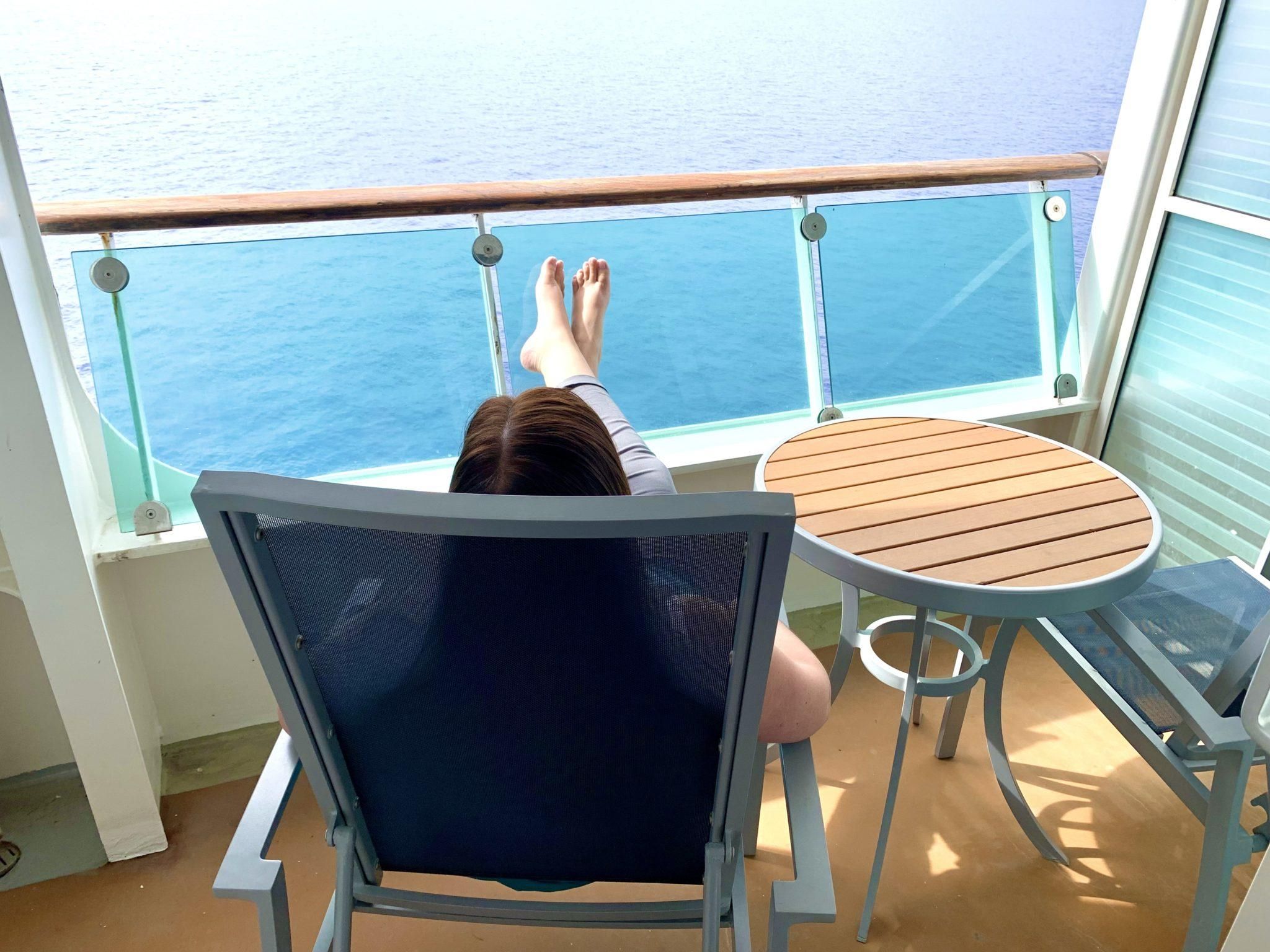 Related Post: Guide to Cruise Cabin Categories
Sunsets (or Sunrises) at Sea
Sunsets are great, but sunsets at sea are even better. Don't you agree? Nothing beats waking up early to see the glow of the morning sun from your balcony.
Nothing can compete with a beautiful sunset during dinner either. Or perhaps, you can grab a drink and head aft on the ship to watch the sun sink into the horizon along with some great wake views.
The Food
Poolside ice cream cones. Late night pizza. The 3 course meals in the main dining room. Breakfast in bed. There are just so many food choices on a cruise.
With a diverse range of casual options, the main dining room, and specialty restaurants, there is something for everyone…even the pickiest of eaters like myself. A cruise gives you the opportunity to try new dishes with perhaps some local culinary influence.
Related Post: Top Foods to Try on Royal Caribbean Cruise Ships
The Service
Being stuck at home for the past year has made us appreciate the service on a cruise even more. From morning lattes with a smile to the friendly waitstaff in the restaurants and bars, and the attention to detail from the stateroom attendants, you can't beat this upscale experience.
Plus, there's no cooking, cleaning, or making your bed while on a cruise. Now, that's vacation!
The crew are also excited and grateful to be back onboard. So, it's a win-win.
Signature Cocktails
When you are home on a Friday or Saturday night with no where to go, you really start missing all the signature cocktails that you can order on cruise ships.
Sure, you can make your own drinks, or get some to-go from a local restaurant. But, it just doesn't compare to enjoying a Lavender Daiquiri and Sidecar from the Schooner Bar or a Miami Vice and a Pina Colada while lounging on the pool deck.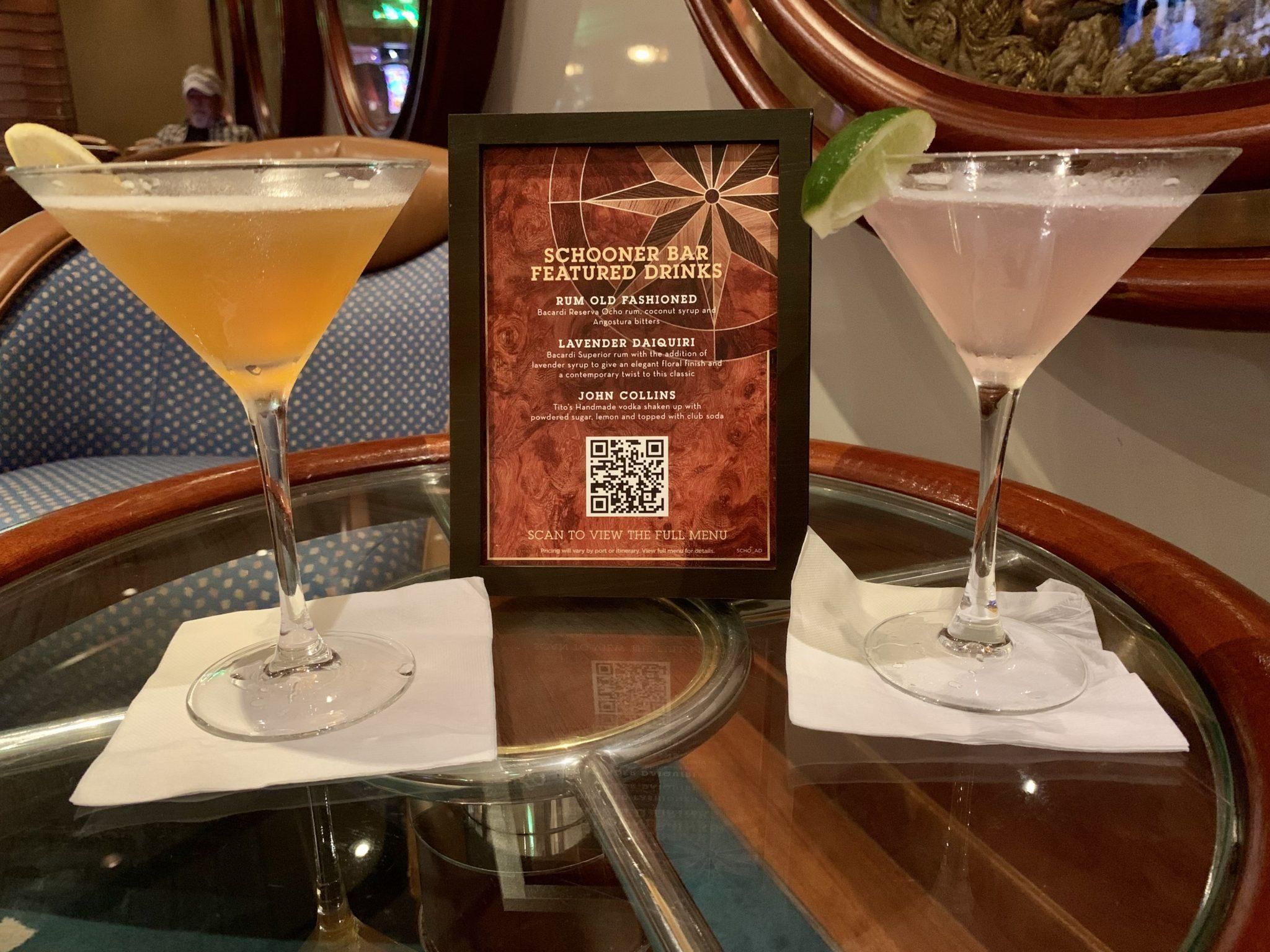 Not Worrying About the Tab
Yes, we know that you still have to pay for the cruise and the Royal Caribbean drink package. Though, it is really nice to not have to worry about the tab each night on a cruise.
Related Post: Everything Included on a Royal Caribbean Cruise
After dinner in the main dining room, you don't have to wait for the check. If you have the drink package, you don't have to worry about that drink you ordered but don't like. A cruise is really your accommodations, dining, and entertainment all wrapped into one.
For this trip, we decided to forego a drink package given the new changes to the Crown and Anchor benefits. Instead, we pre-purchased cases of water and coffee cards.
Towel Animals
We love returning to our cabin each night to see which towel creation is awaiting us. Towel animals are just another one of the little things that we missed about cruising.
These furry surprises created by our stateroom attendant are a welcomed part of the cruise experience. From a monkey hanging over the bed, to an elephant, or even swans, you never know what you are going to get.
This welcome back sailboat was certainly a nice touch.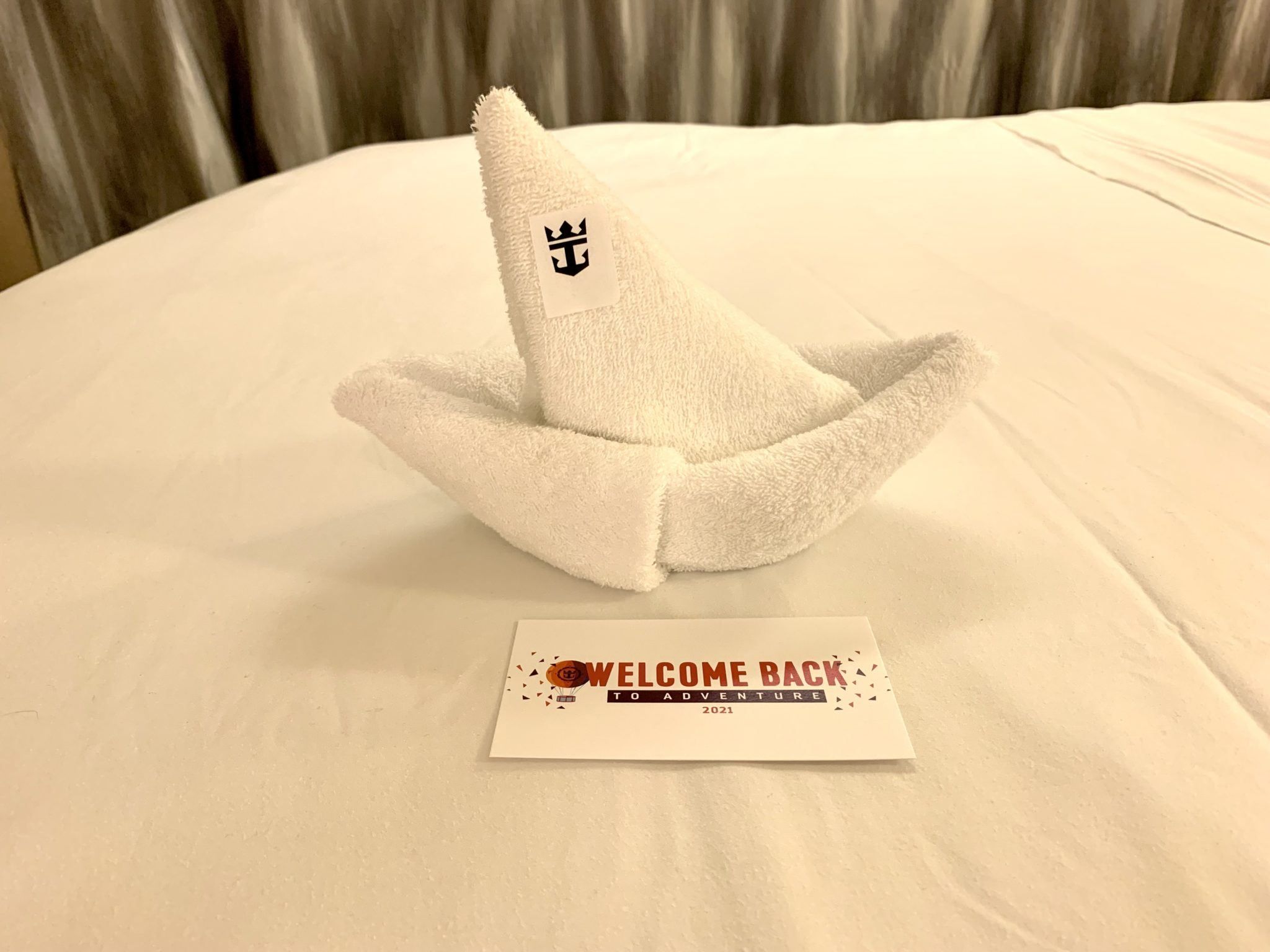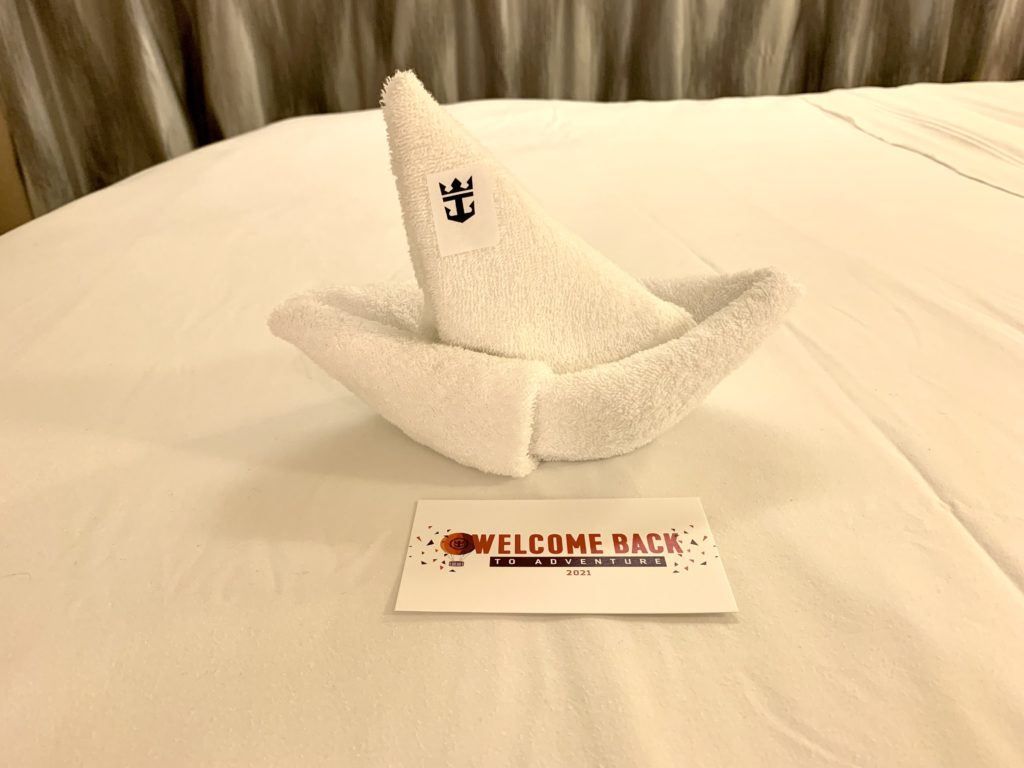 Formal Nights
While some might disagree, we (ok, maybe just me) really missed formal nights on a cruise. As someone who likes to get dressed up for a night out on the town, I was more than thrilled to trade the pajamas and loungewear of the past year for a dress and some heels.
Formal nights on a cruise give those who want to the opportunity to enjoy an elegant night out, perhaps coupled with a specialty dinner or some formal portraits.
Being Able to "Go Out" Again
Even if you don't like to get dressed up for formal nights, it just feels great to be able to "go out" again. While some states have been more open than others for a while, we have not been able to enjoy things like live entertainment, theater shows, or bars since the pandemic began.
So, being able to enjoy some live music, the nightly productions in the main theater, and our traditional "drink around the ship" are all welcomed signs of some normalcy once again.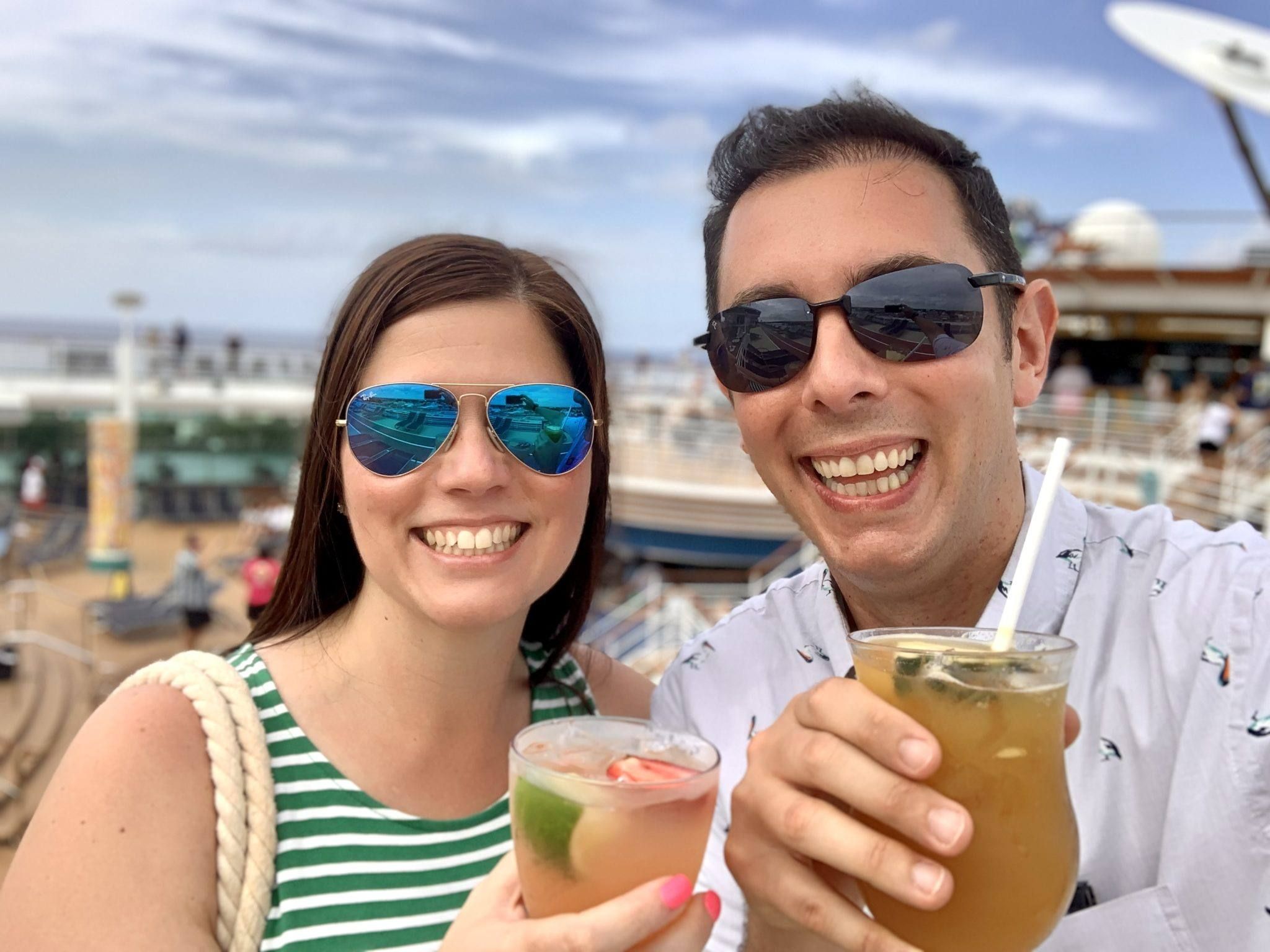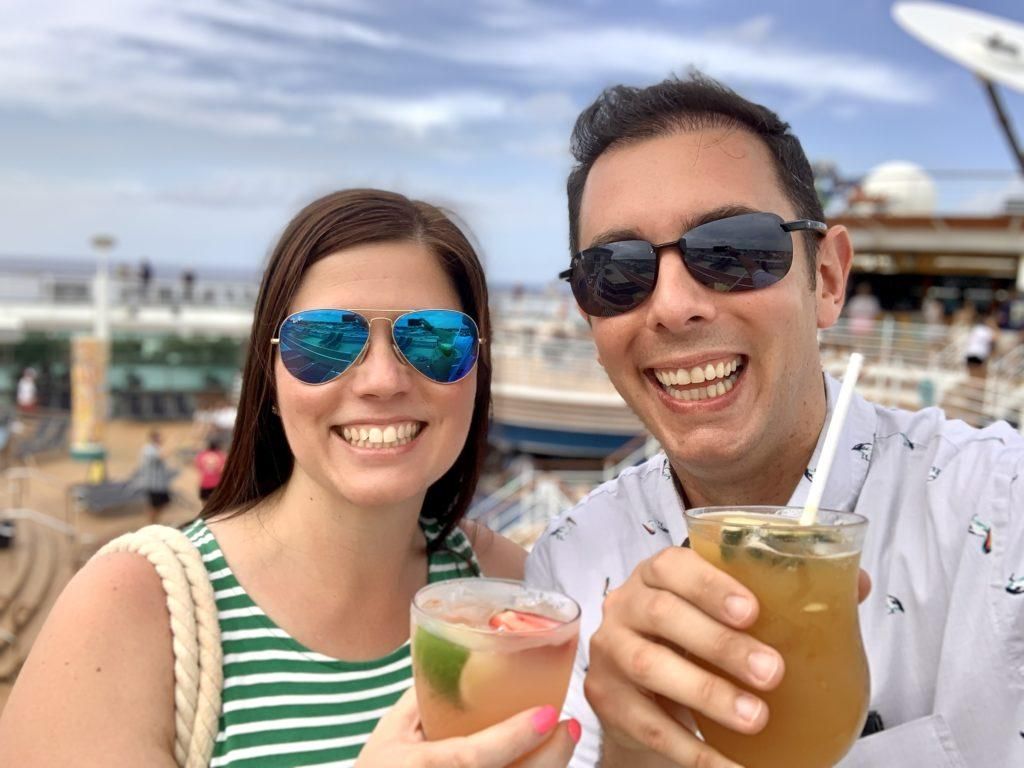 BOOKING BONUS: Save NOW With Summer 2021 Cruise Deals
The Atmosphere
Another thing we really missed about cruising is just the overall atmosphere that you can't find anywhere else on land. The lively pool deck vibes during the day. The variety of onboard activities and nightly entertainment.
The energy of the cruise director– Hugo certainly has plenty of it. Socializing with newly made friends. Who wouldn't miss that, especially after 2020?
Waking Up in a New Destination Each Day
Perhaps the thing we missed most over the past year is the ability to travel and "sea the world". Waking up in a new destination each day is truly gratifying. One of the reasons we love cruising so much is the ability to visit multiple places all in one trip.
While we aren't visiting any new destinations this trip, we did love spending two days at Royal Caribbean's private island, Perfect Day at CocoCay.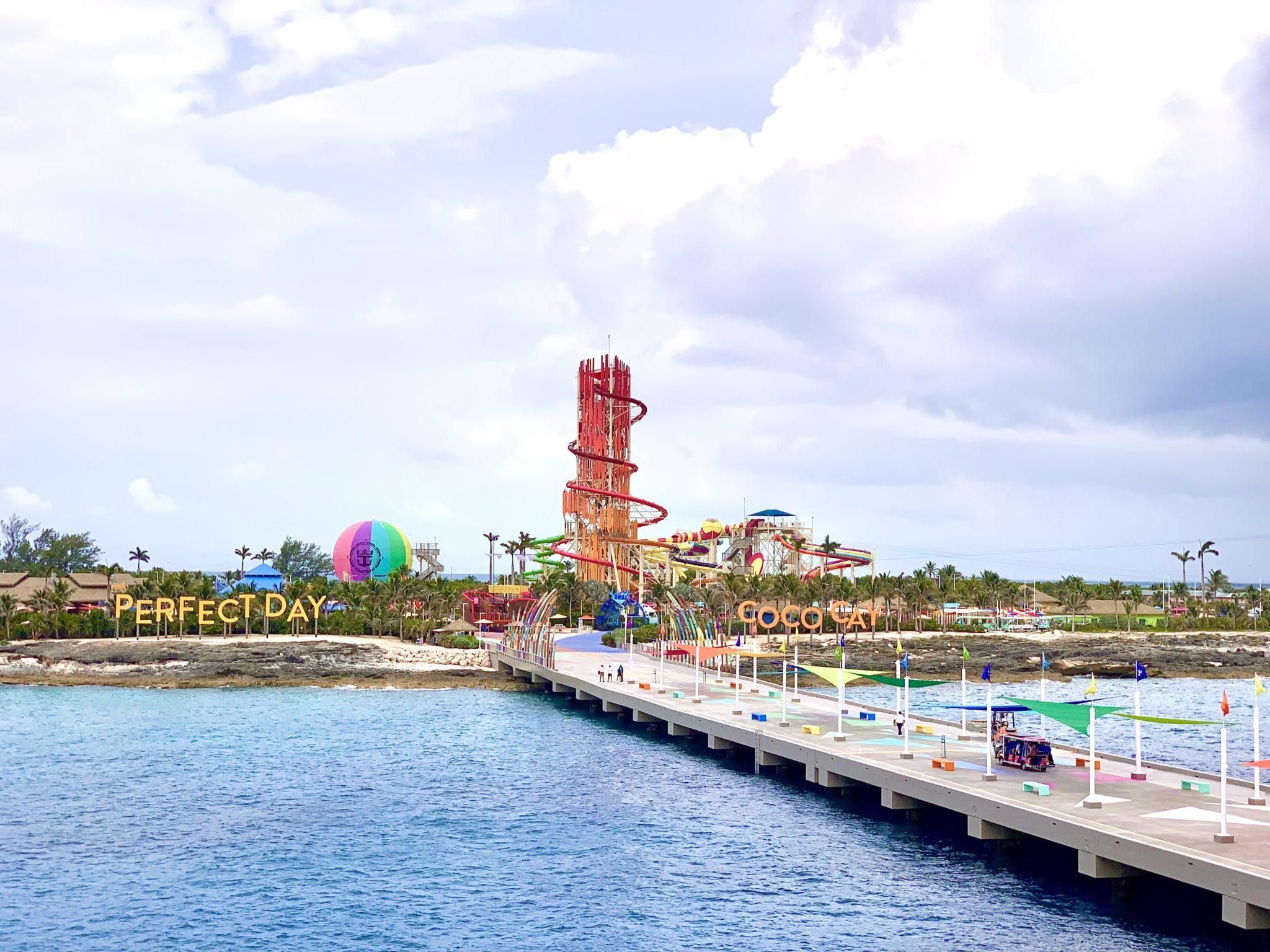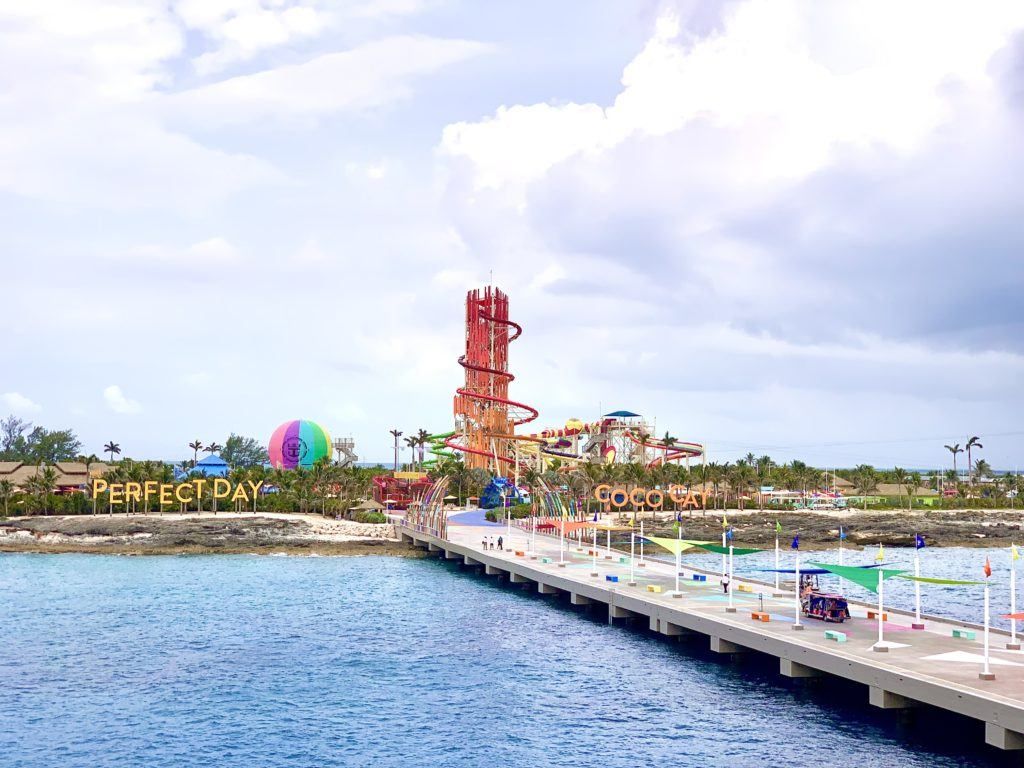 Related Post: Our Honest Review of Perfect Day at CocoCay from 2019
Comments
What are some of the little things that you missed about cruising? Are you planning to sail this year? Drop us an anchor below to share why you love cruising.