There is a lot to love about the dining on Royal Caribbean ships. Across its fleet of 26 ships, there are a variety of complimentary, casual dining spots included in the cruise fare. There are also several signature specialty restaurants that serve up some mouthwatering meals, not to mention the three course feasts in the main dining room. After 16 cruises with the brand, we have sampled quite a bit from these diverse menus. So, we have put together our list of the 10 Top Foods on Royal Caribbean Cruise Ships. Ships. You have been warned- this post will make you hungry!
10 Top Foods on Royal Caribbean Cruise Ships
Royal Kummelweck Sandwich – Park Cafe
Our go-to daytime venue which debuted on Oasis-class ships is the Park Cafe. With custom salads and a selection of paninis and sandwiches, this venue offers light fare with some great views. The signature attraction here is this freshly sliced, hot roast beef sandwich. Served with warm au jus and spicy mustard on a crusty roll, I have been known to devour a kummelweck sandwich (or two) during lunch breaks on Royal Caribbean cruise ships.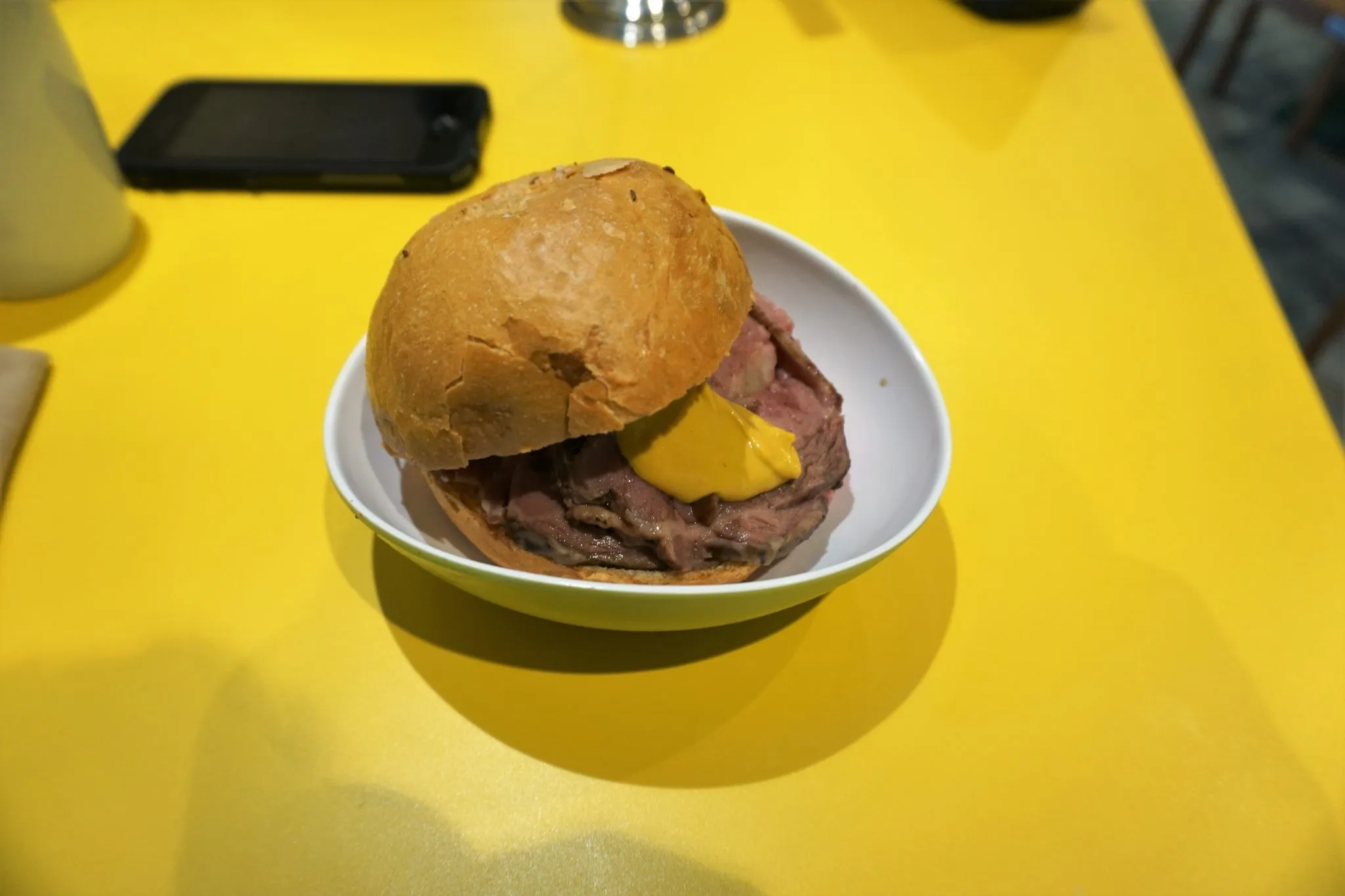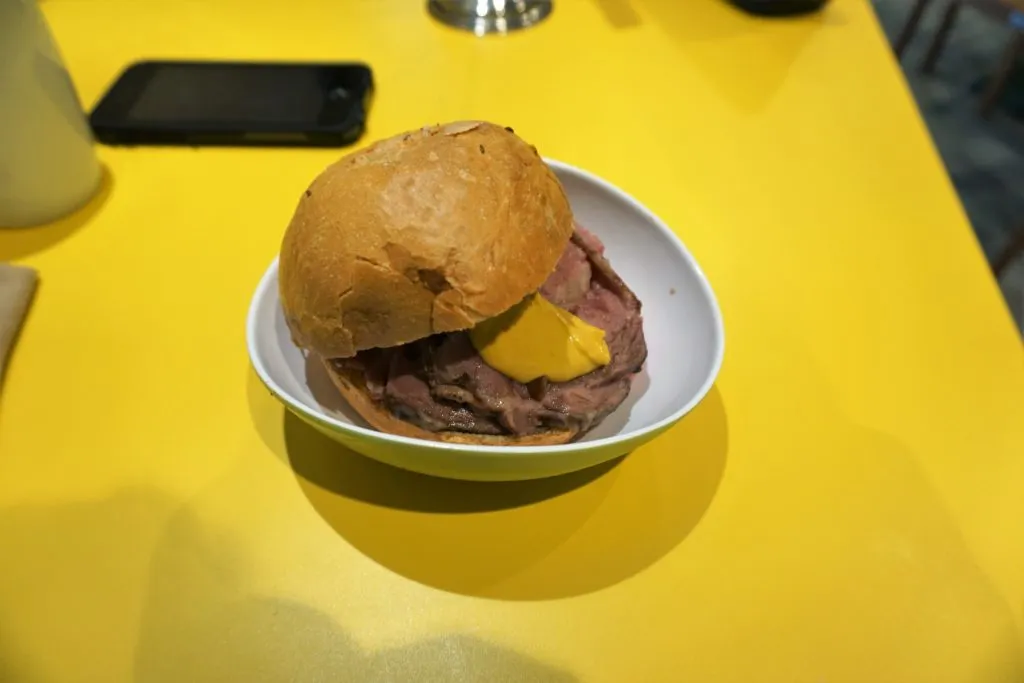 A Coco Loco – Perfect Day at CocoCay
A frozen drink is a food, right? Either way you blend it, if your cruise is heading to Royal Caribbean's Perfect Day at CocoCay, then you need to make room for the island's signature drink, the Coco Loco. This frozen rum concoction includes both dark and coconut rum and papaya juice to make one of the best cruise cocktails. The best part is that this beverage is included in the cruise line's Deluxe Beverage Package, as long as you opt for a non-souvenir cup!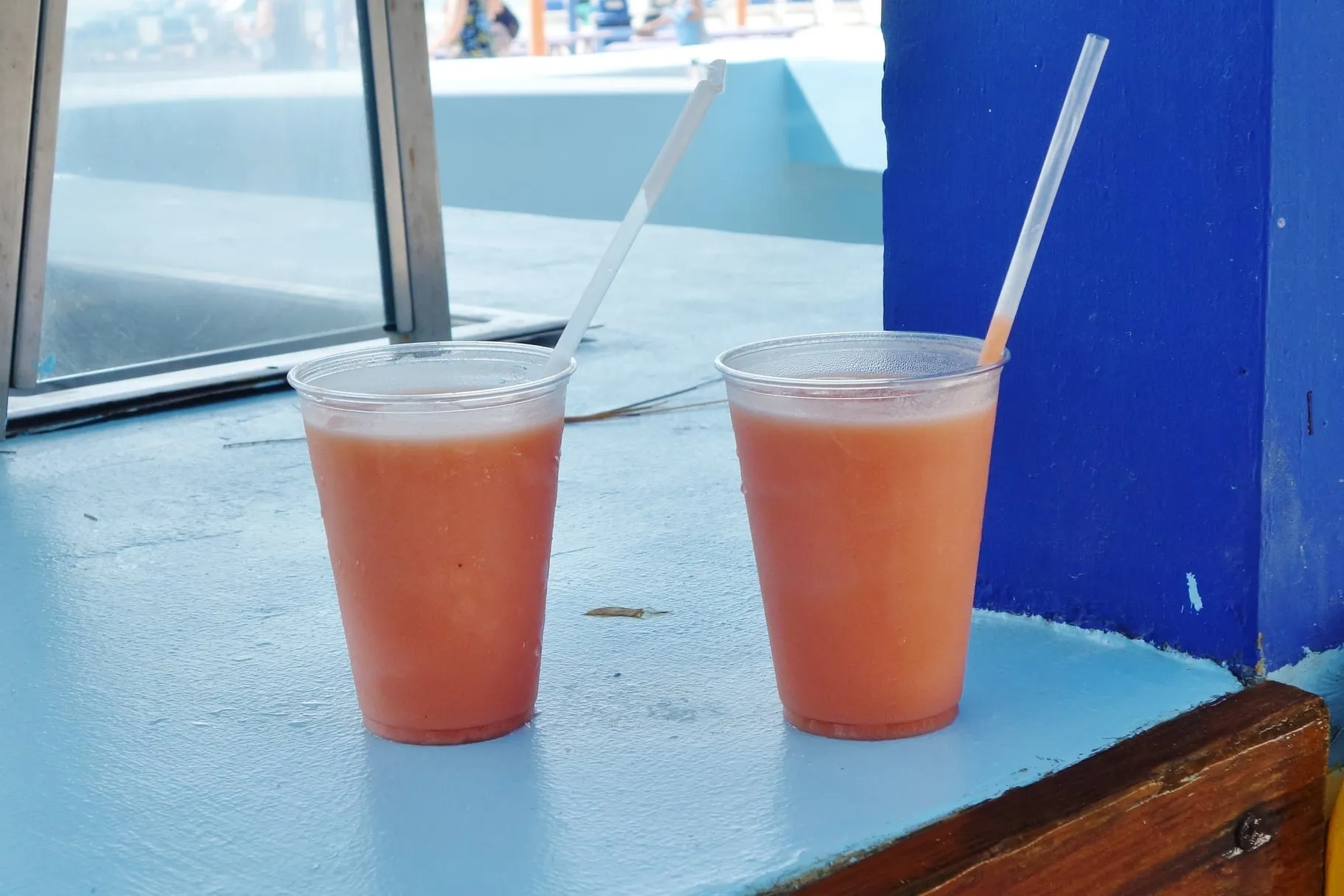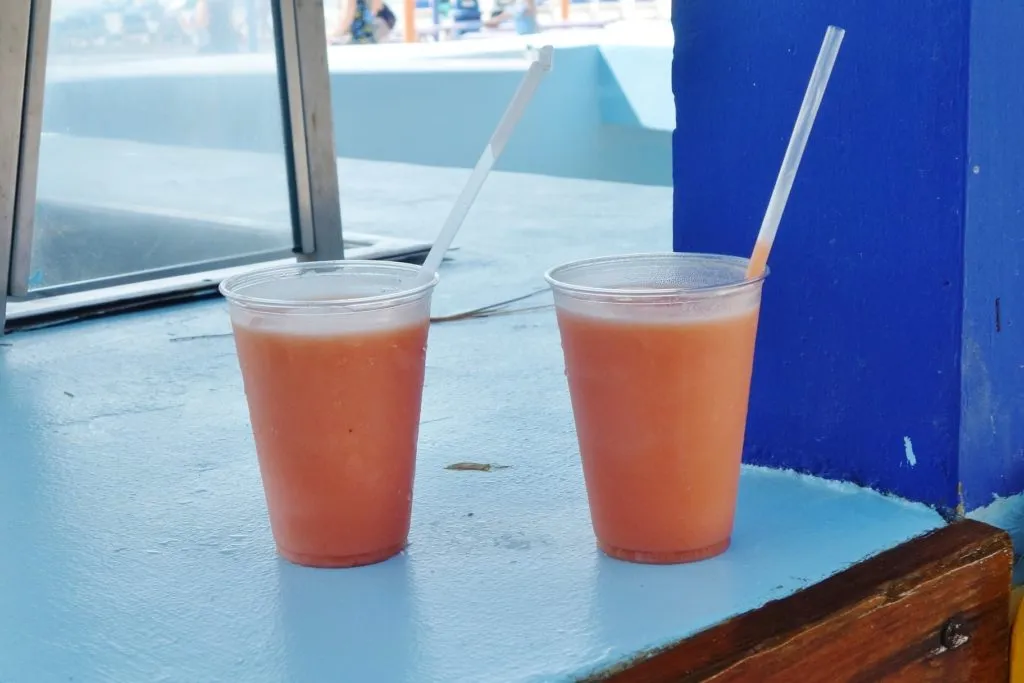 Related Post: Complete Review of Perfect Day at CocoCay
Buffalo Wings – Playmakers Sports Bar and Arcade
Nothing goes better with a big game than some brews and spicy buffalo wings. That is why we are big fans of the wings offered at Playmaker's Sports Bar and Arcade. Found on some of the newer Oasis-class ships and recently amplified vessels, this pub sports plenty of big screen televisions, a wide selection of beers, and these spicy game-time favorites. The venue also offers other items on its a la carte menu that are difficult to pass up like the nachos and the sky-high onion ring tower.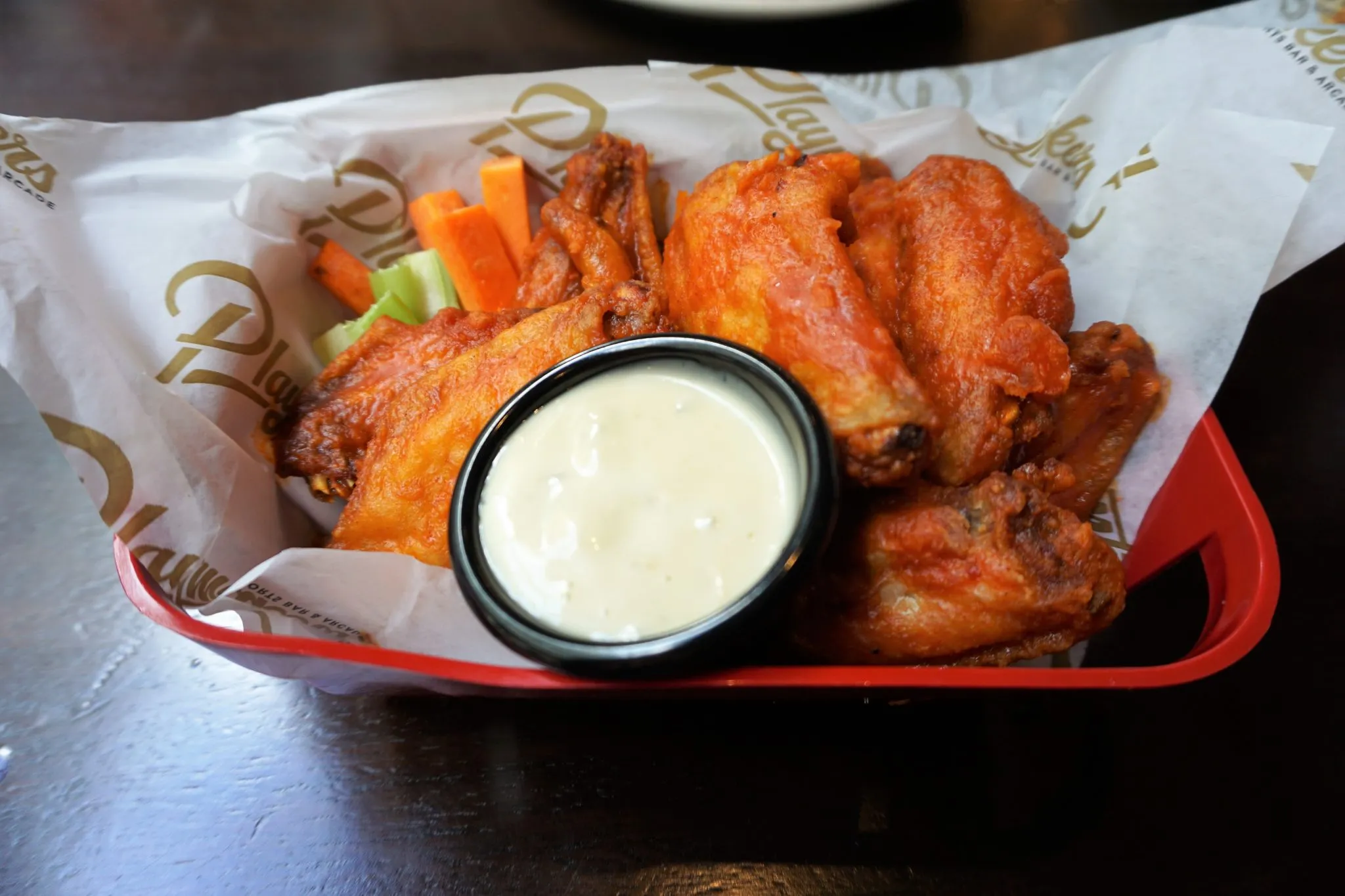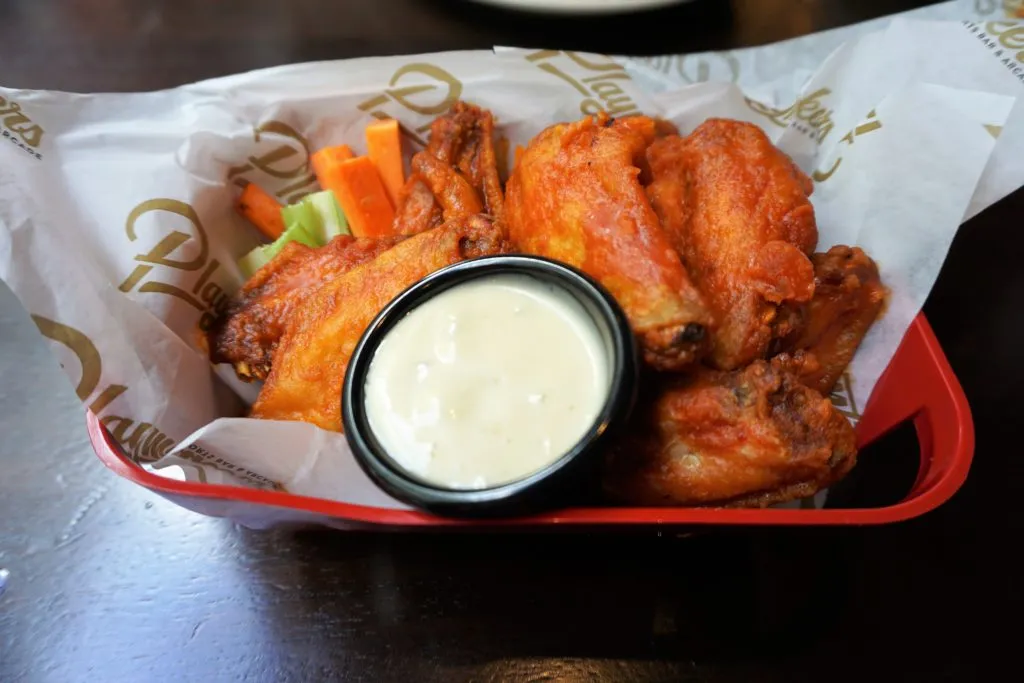 Oven Baked Pizza – Giovanni's Italian Kitchen
One of the newest members to the specialty dining line up is Giovanni's Kitchen which recently debuted on the newly amplified Freedom of the Seas. We dined at this venue twice and fell in love with many of the entrees, pastas, and desserts. Hands down though, you have to try the freshly made pizza baked in the new pizza oven. We went with one of Nonna's Favorites, the Giovanni's pizza, topped with spicy salami, mozzarella, ricotta, and a drizzle of honey. It was delectable!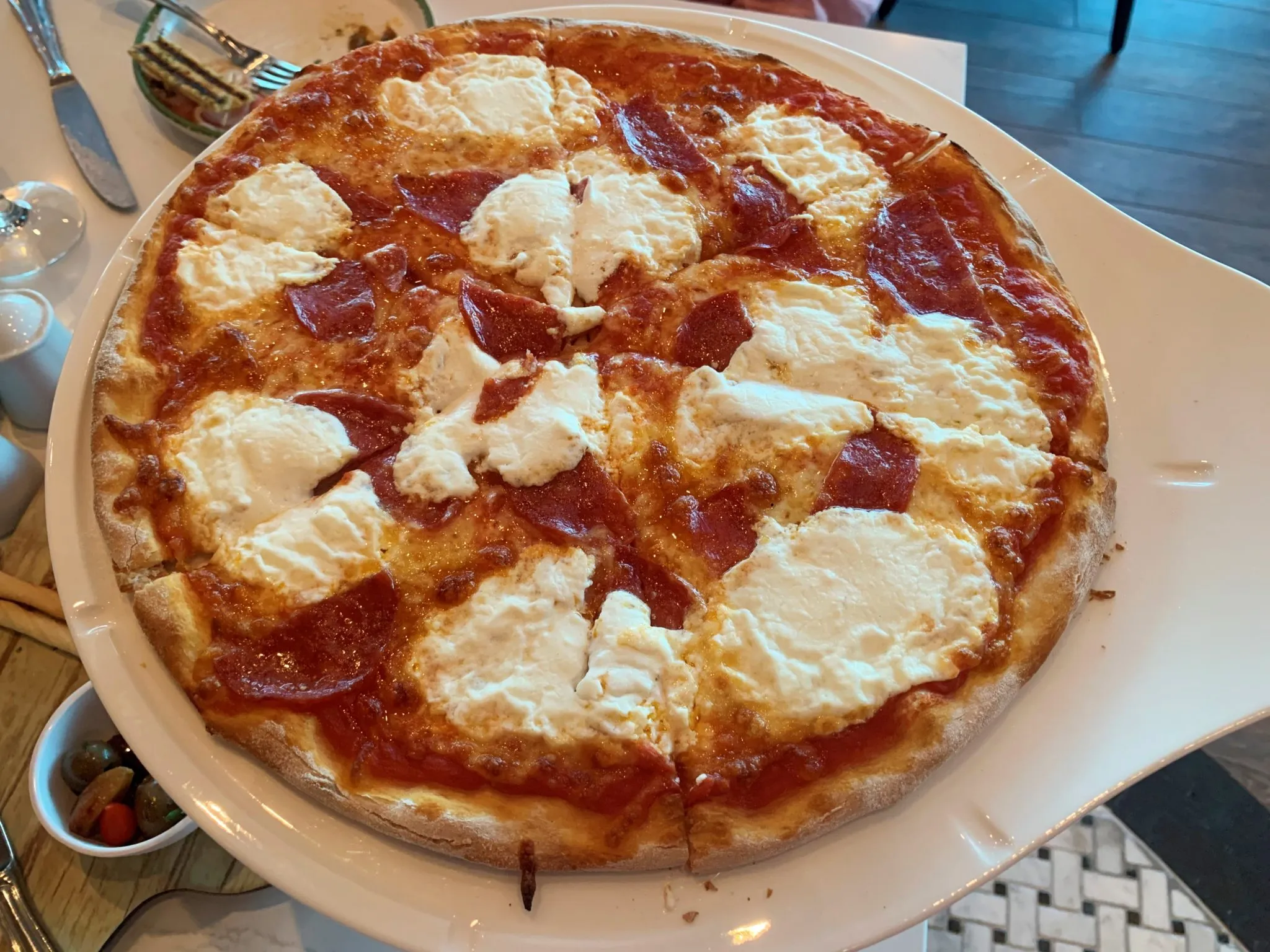 The Broiled Lobster Tail – Main Dining
On all Royal Caribbean ships, the main dining room serves a nightly three-course meal featuring starters, entrees, and desserts from around the world. While we have many favorites, you can not skip the second formal night's menu featured on typical 7-night itineraries. Why? Cruisers can feast on the broiled lobster tail this evening. While the name and presentation has changed over the years, you can still enjoy this classic seafood dish with drawn butter as part of your cruise fare.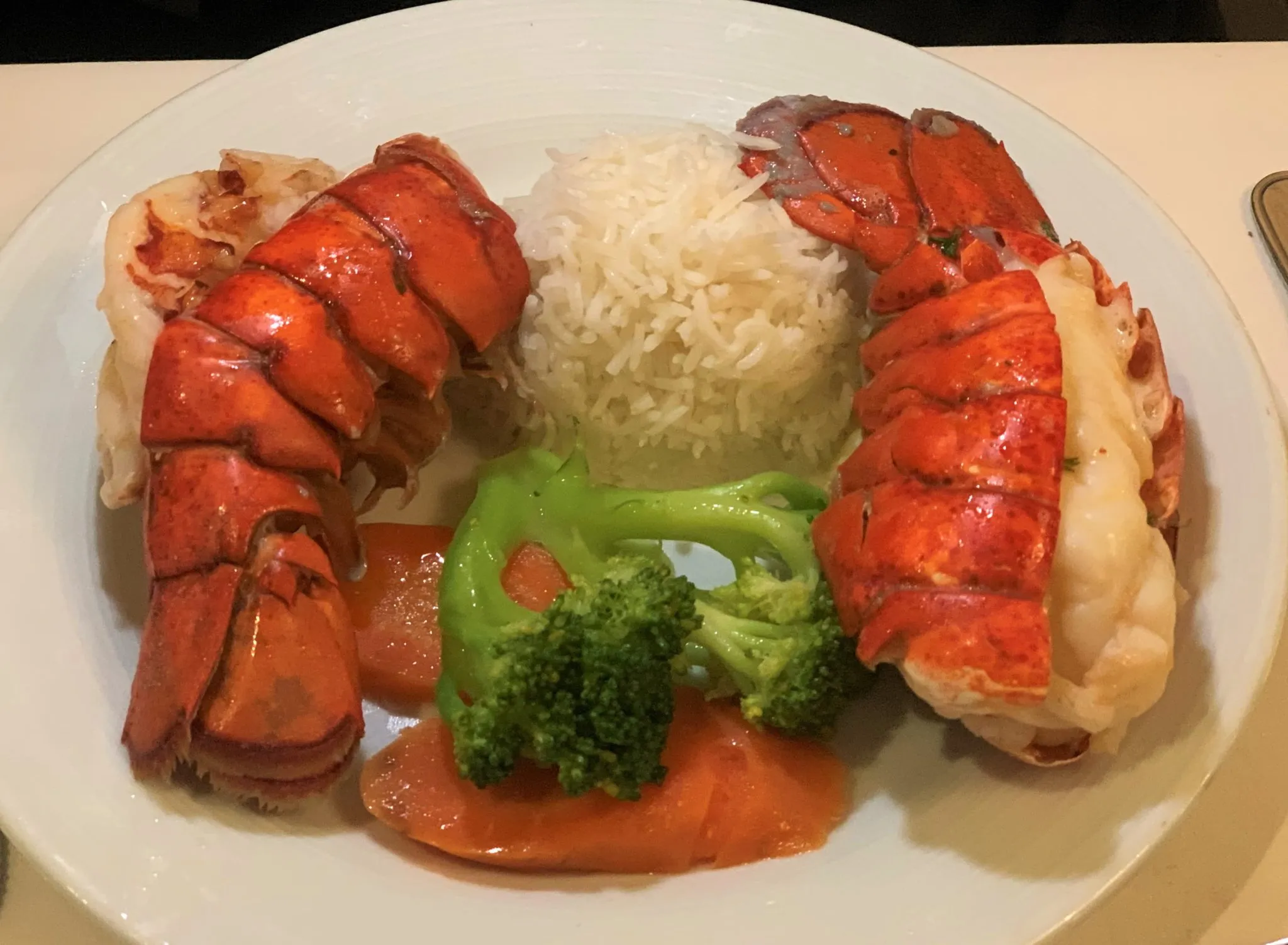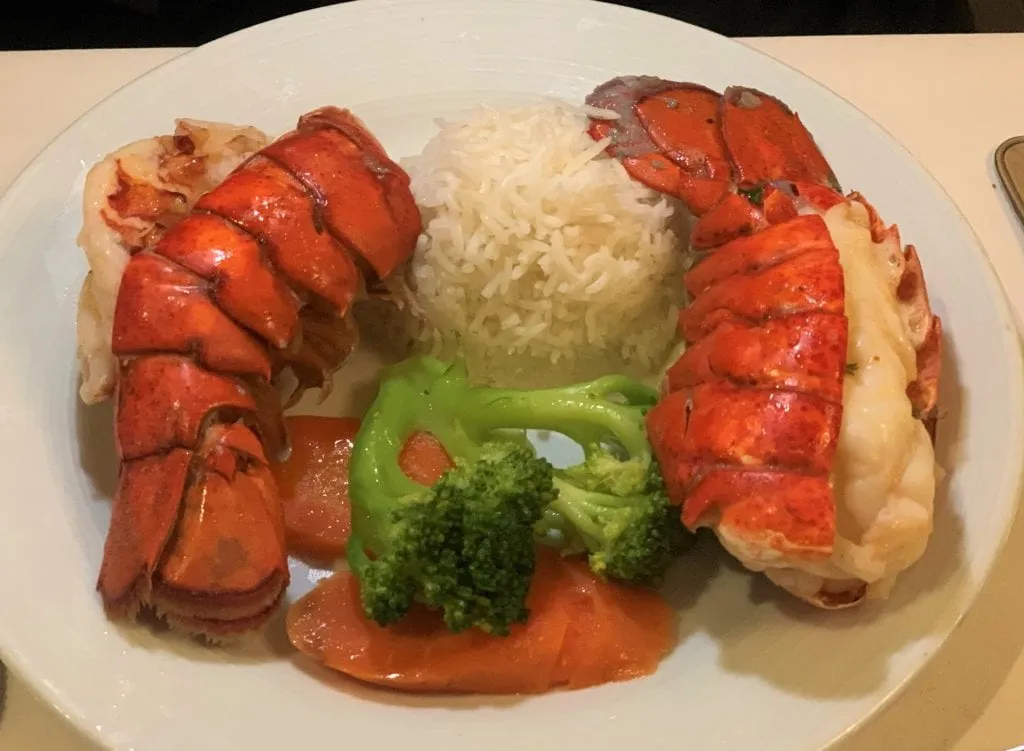 Related Post: Symphony of the Seas Restaurant Guide with Menus
The World – Wonderland
One of the most unique dining experiences at sea is the experiential restaurant Wonderland. This dining experience includes many magical elements from the decor to the dishes themselves. While there are certainly some tasty starters and entrees to sample, be sure to save room for dessert. Aptly named The World, this spherical dessert mixes chocolate and peanut butter, while it literally melts in your plate. While it is a bit messy, this dessert is the perfect ending to a one-of-a-kind dining experience in Wonderland found on select Royal Caribbean ships.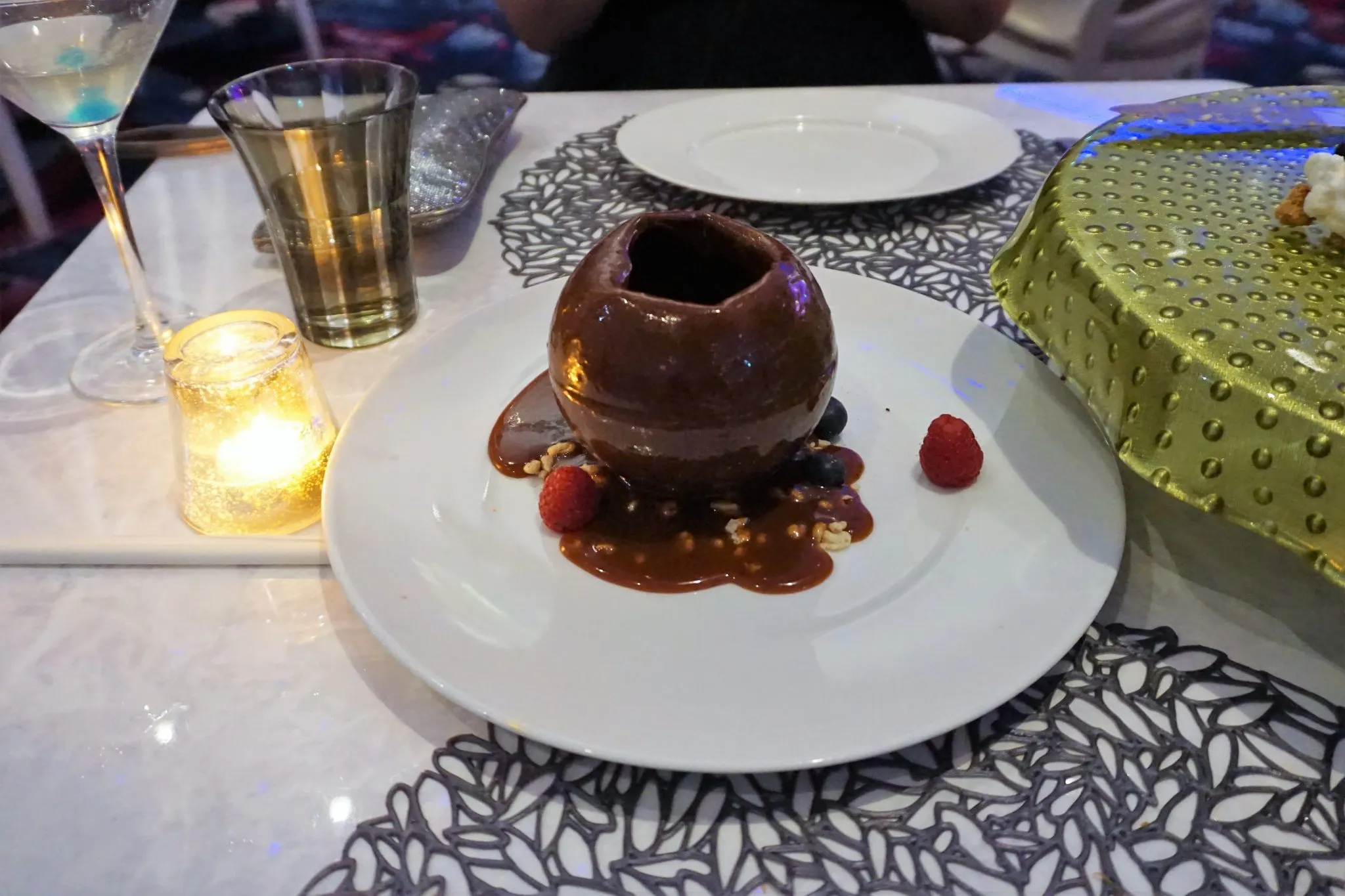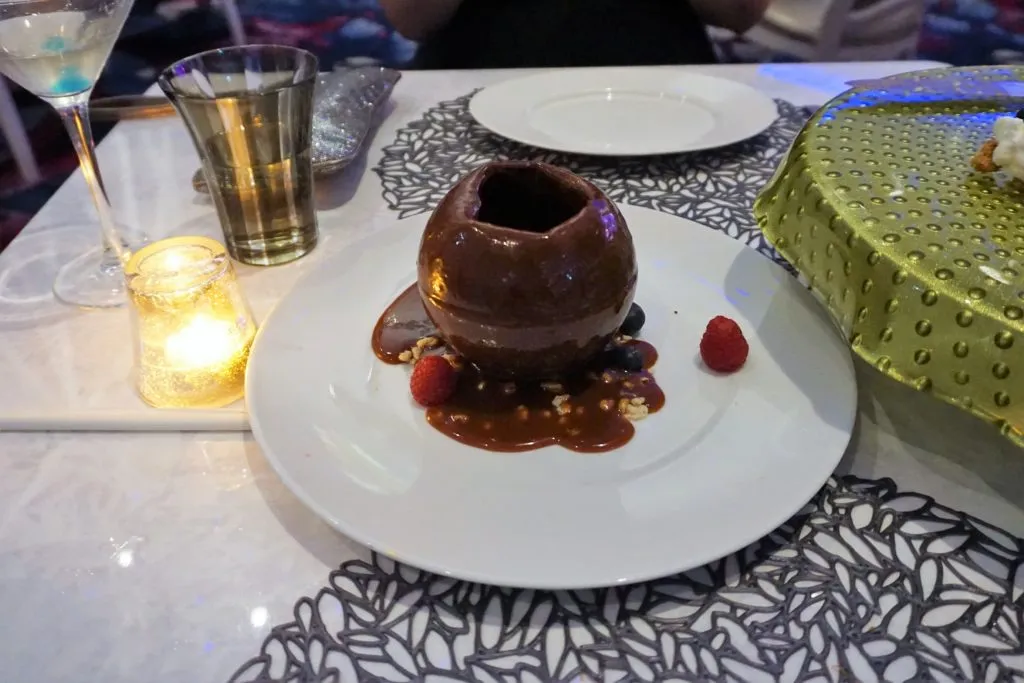 Royal Celebration Cake – Main Dining Room
Perhaps the sweetest treat in the main dining room, this Royal Celebration cake was as colorful as it was delicious. With fondant frosting, sprinkles, and topped with a lollipop, this sugary treat celebrated the brand's 50 year anniversary. While I am not usually a fan of overly sweet desserts, even I had to admit that this was probably the best main dining room third course offered. Perhaps, it will make a return to the main dining room menus as a standard offering as this was surely a cruiser favorite.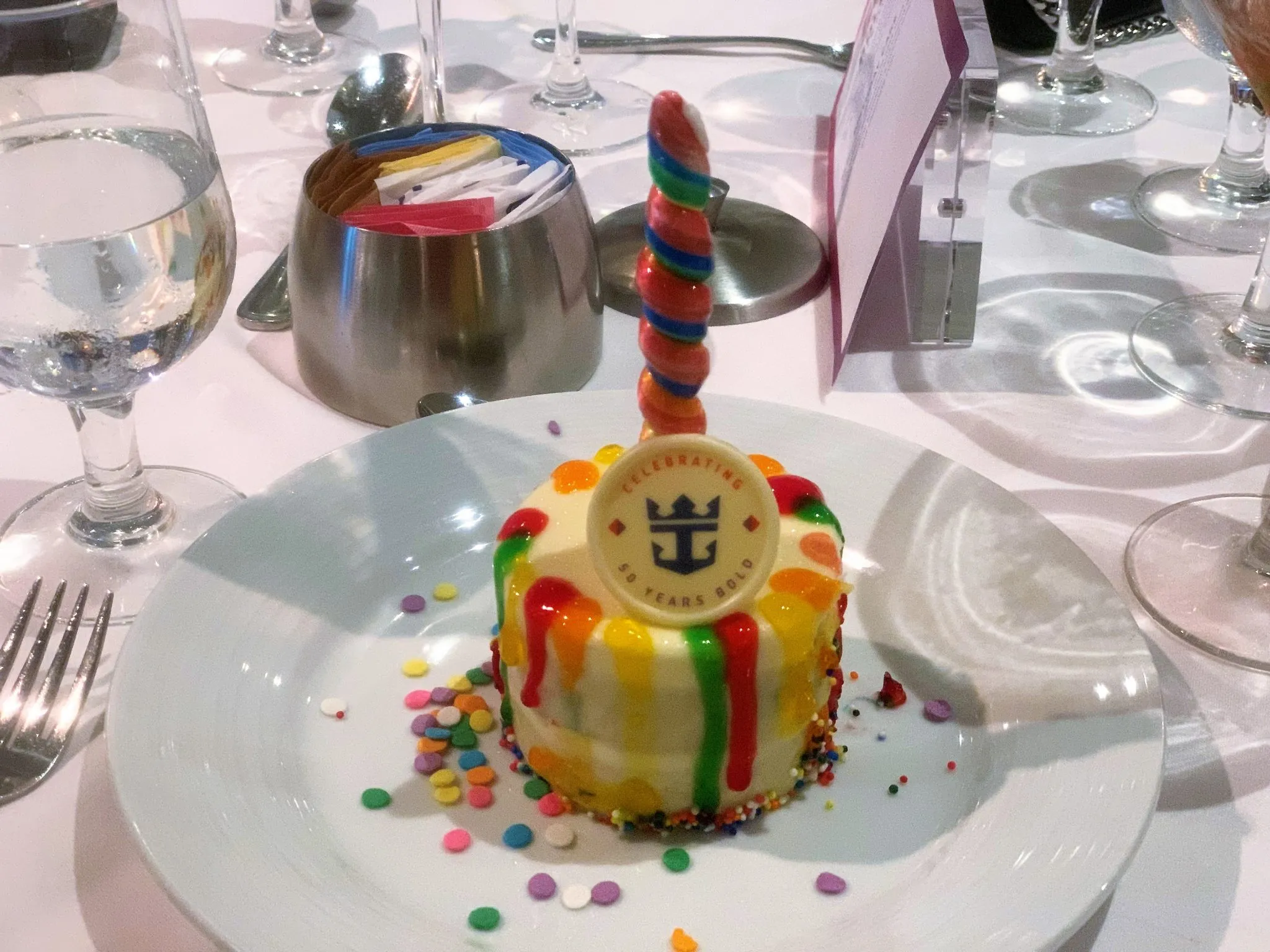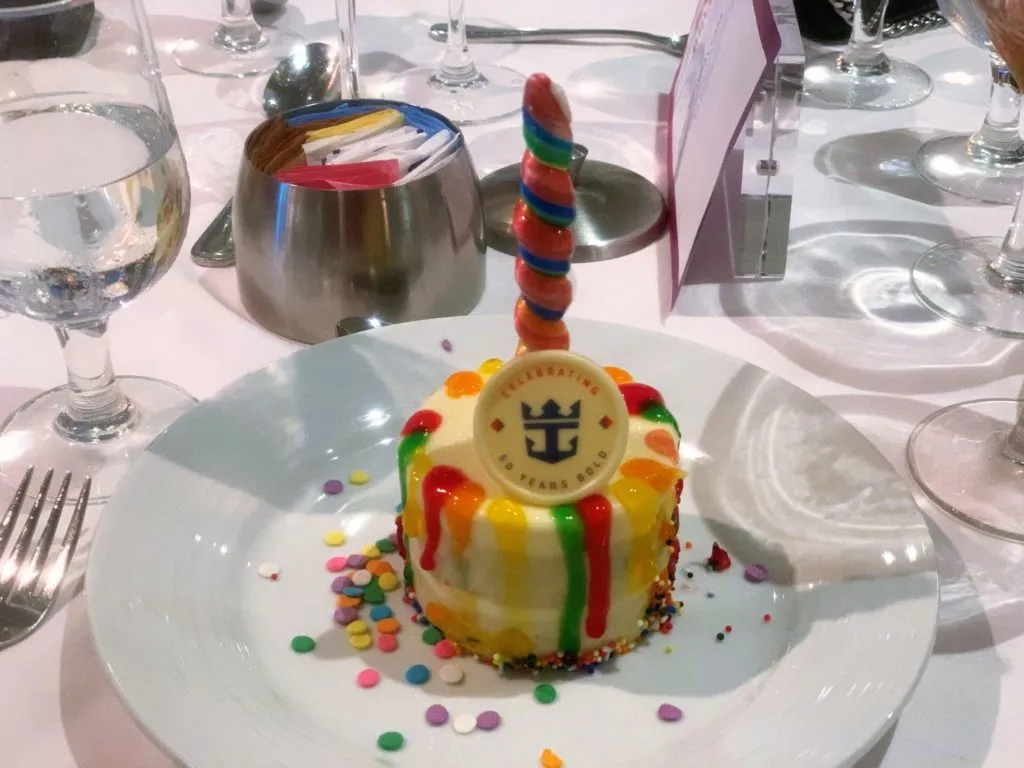 Coconut Ranger Cookies – Cafe Promenade
With so many great complimentary snacks on cruise ships, it is sometimes the little things that shine. This is true of Royal Caribbean's signature Ranger Cookies. These coconut-infused, soft and chewy snacks are available at several venues, including the Cafe Promenade. A cookie (or two, or three) with a fresh cup of coffee is the perfect midday pick-me-up after returning from a port of call, or after a lazy day in the sun on the pool deck.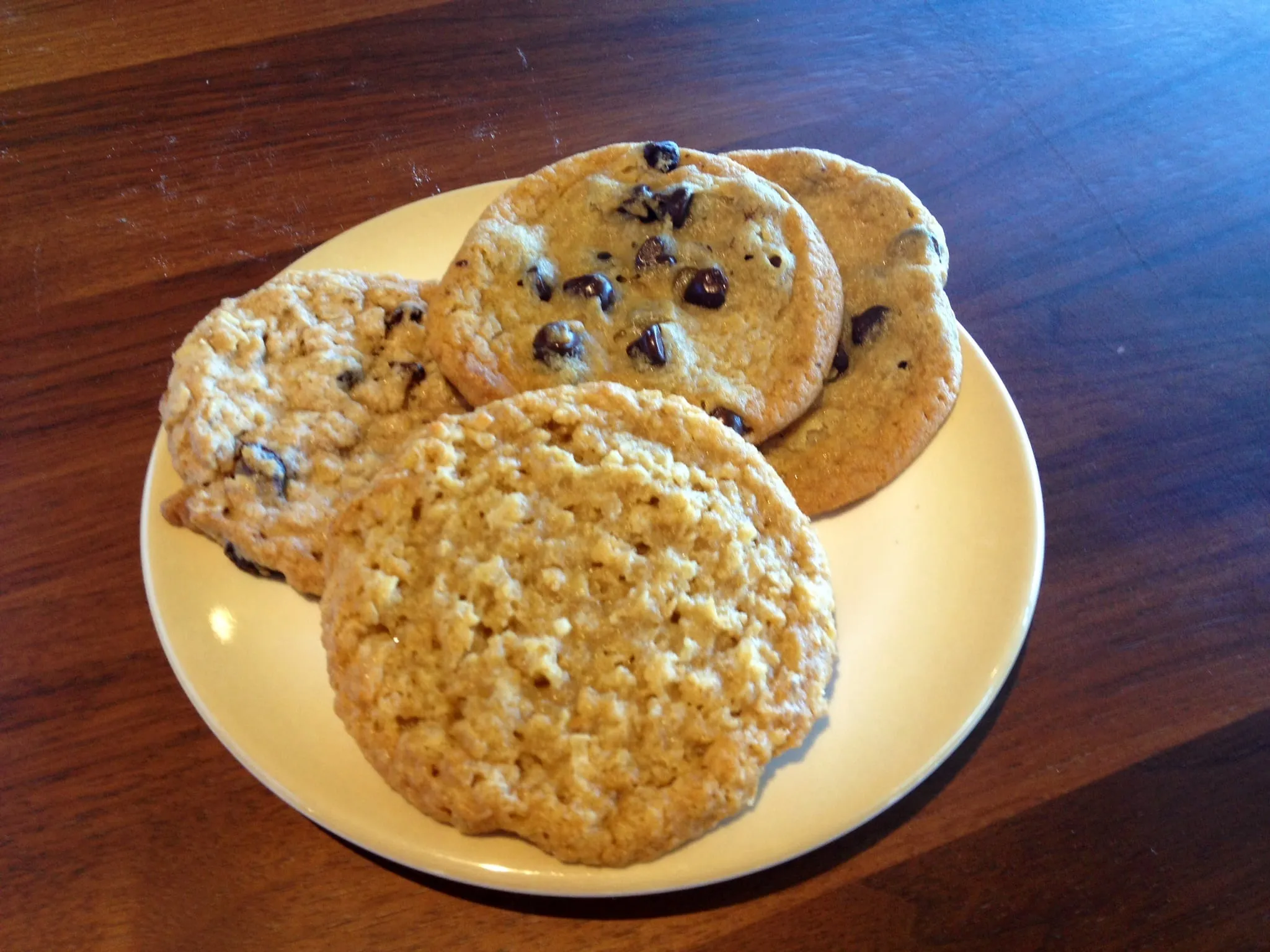 Custom Tacos – El Loco Fresh
One of the newest casual restaurants on Royal Caribbean ships is El Loco Fresh. Located outdoors near the pool and sport decks, this complimentary establishment offers many customizable options. While the nacho chips are a great snack too, we are fond of the custom tacos. With your choice of protein fillings and a complete toppings and salsa bar, you have endless options. Not to mention, you can avoid the Windjammer all together and enjoy these freshly made tacos in the Caribbean sun.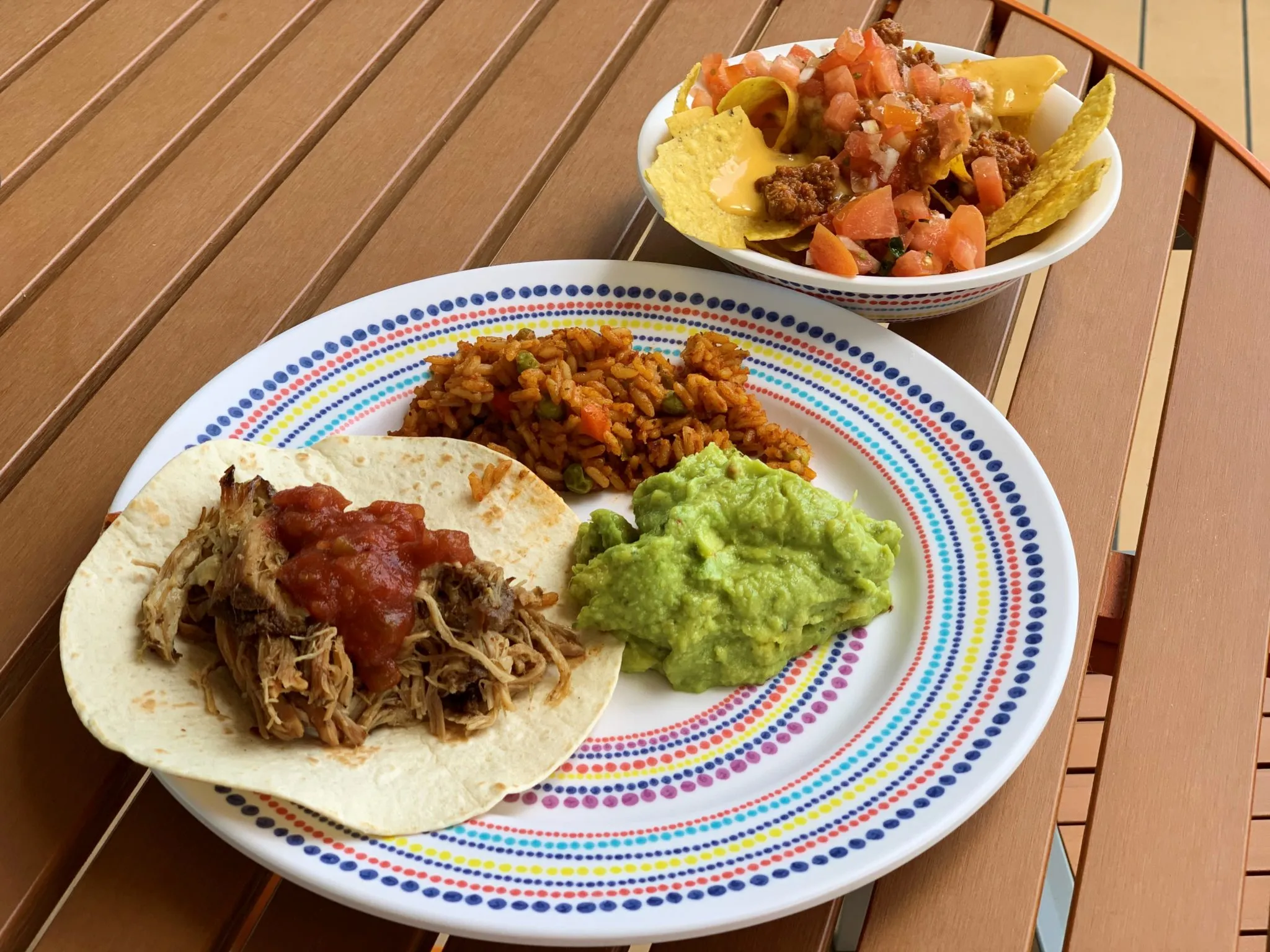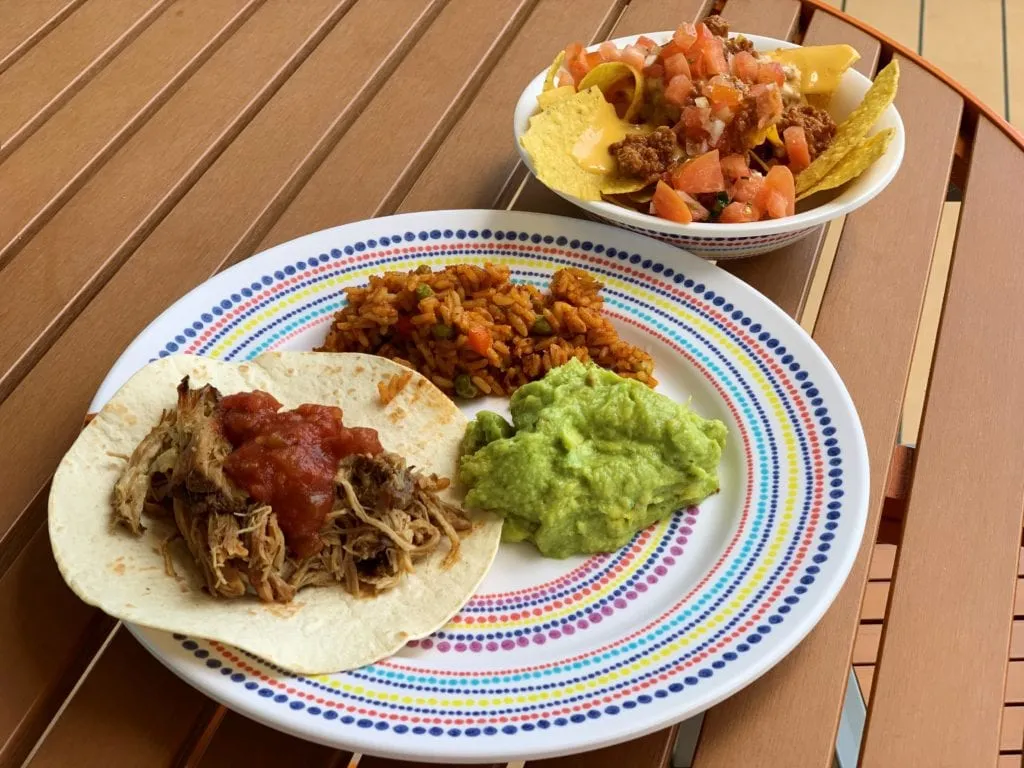 The Big Apple Dog- Boardwalk Dog House
I am a huge fan of the Dog House found on select ships in the fleet, including the Oasis-class and Quantum-class ships. While it is tough to pick a favorite, if forced, my vote goes to The Big Apple. This dog contains chicken with some hints of apple and is served on a parmesan and cheddar roll. It is very flavorful and not overly greasy or salty. I enjoy this dog as is, with just some sauteed peppers and onions.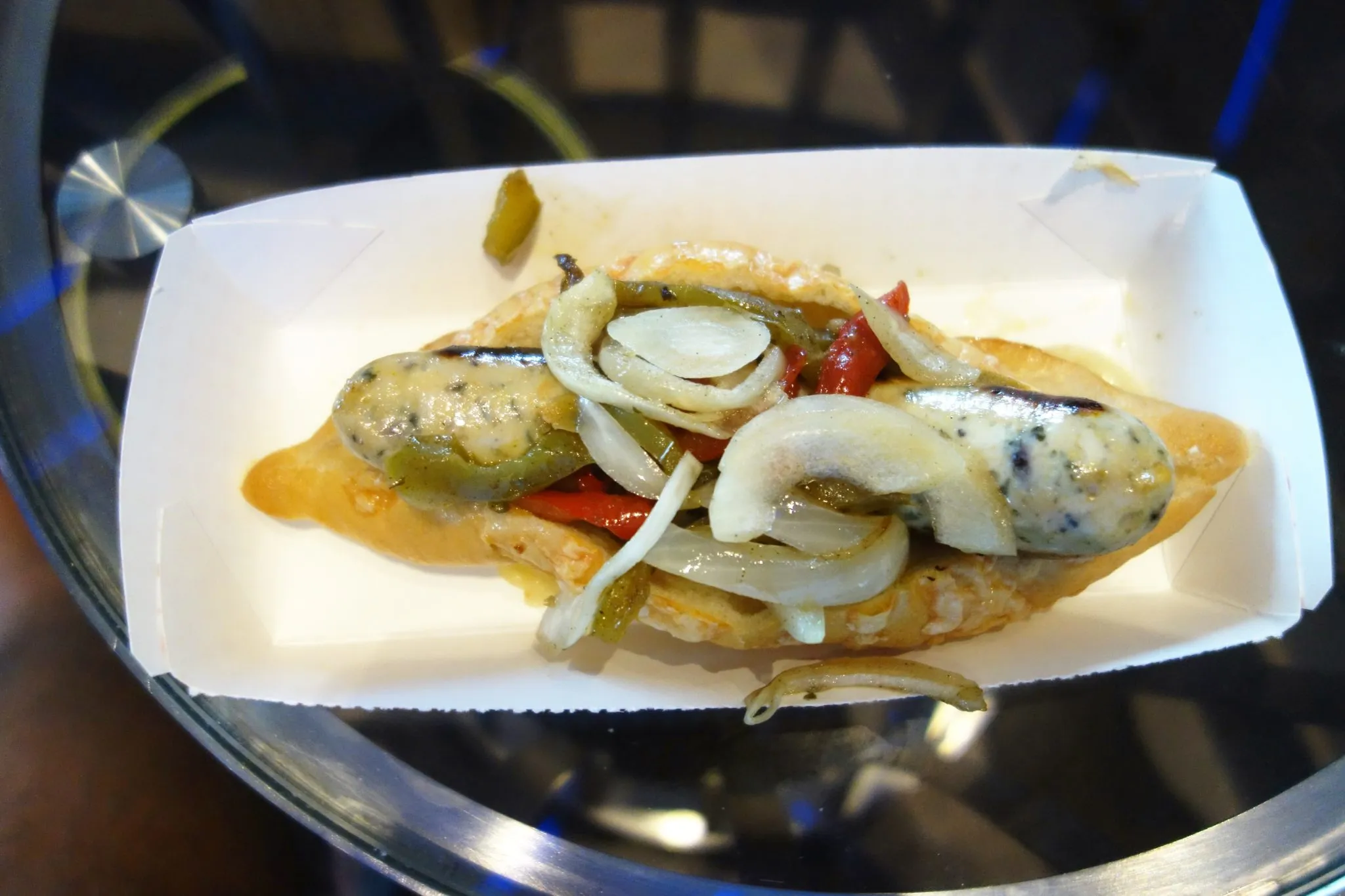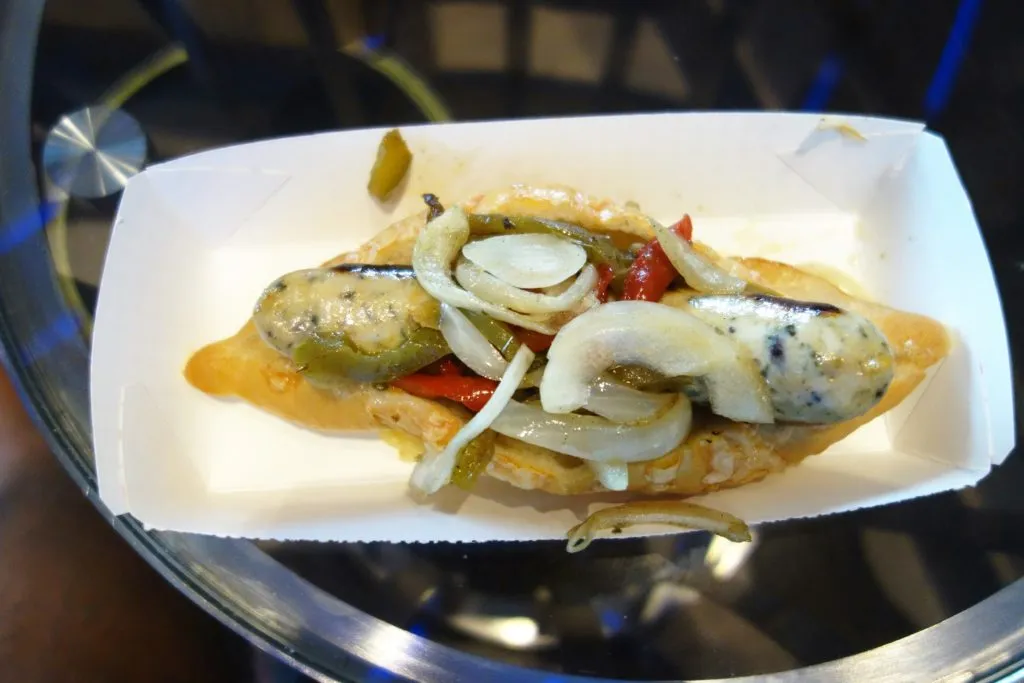 Comments
What are some of your favorite foods on Royal Caribbean cruise ships? Do you agree with our picks? Drop us an anchor below with your top menu choices from Royal Caribbean's restaurants.