The new year brings new optimism for many in the travel industry. Avid cruisers are anxiously waiting for the day they can safely step back onboard a cruise ship. Want to know when we will actually cruise again? We have the latest updates from the cruise lines in 2021.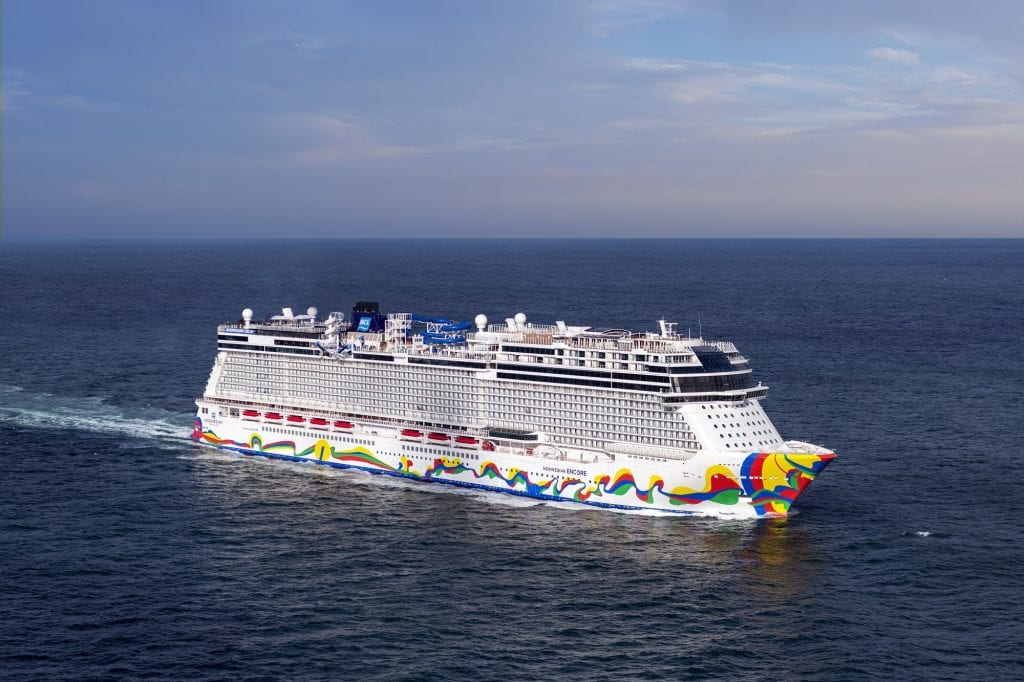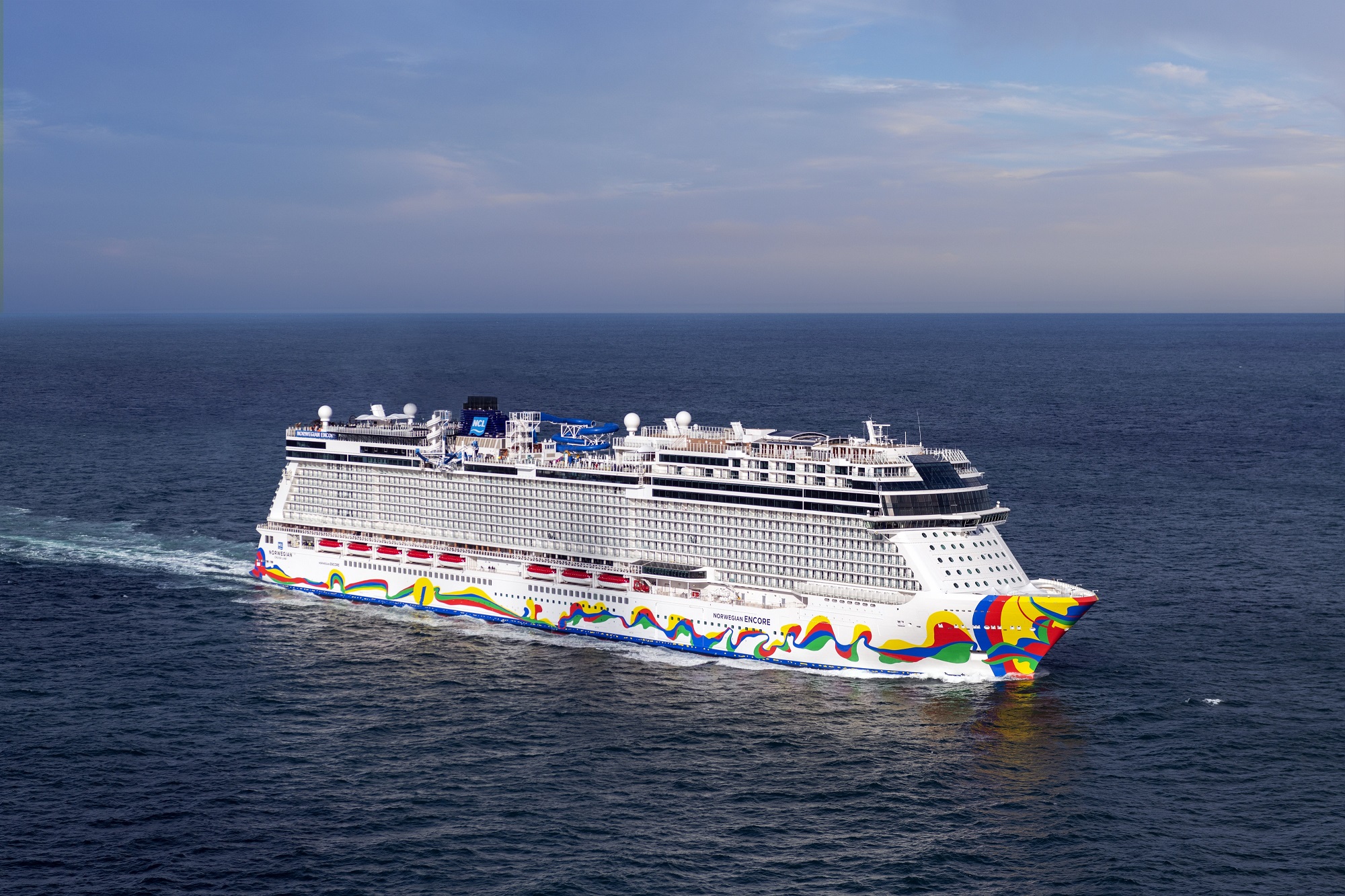 Ever since the CDC provided its roadmap for the resumption of cruising, cruise lines have been working diligently to ready their ships to meet such requirements. We knew this would take time. Just how much time is still unclear.
CLIA (Cruise Lines International Association) recently called for the CDC to lift this Framework for Conditional Sailing Order. However, the CDC quickly denied that request leaving it in place until the original November date. The CDC did release new technical instructions for cruising recently; though, there is still no clear date when test cruises might be able to take place.
So, some cruise lines have begun announcing cruise restarts from outside the United States.
We detail all the latest updates from the cruise lines. Below is the most up to date information on when the cruise lines currently plan to resume service.
Related Post: All the Cruise Lines to Require COVID vaccines
Latest Updates from the Cruise Lines in 2021
Royal Caribbean
Just Announced: Royal Caribbean's Adventure of the Seas will sail from the Bahamas this summer beginning June 12th. Vision of the Seas will cruise from Bermuda this summer beginning June 26th. Jewel of the Seas will cruise from Cyprus this summer beginning July 10th. Anthem of the Seas will cruise from the UK this summer for residents only.
UPDATED 4/1/21: Many of the major cruise lines have issued statements regarding further suspensions to cruise operations. However, Royal Caribbean has remained quiet. Royal Caribbean Group's suspension of cruising across brands is still through May 31st. Additional ship specific cancellations beyond this date include: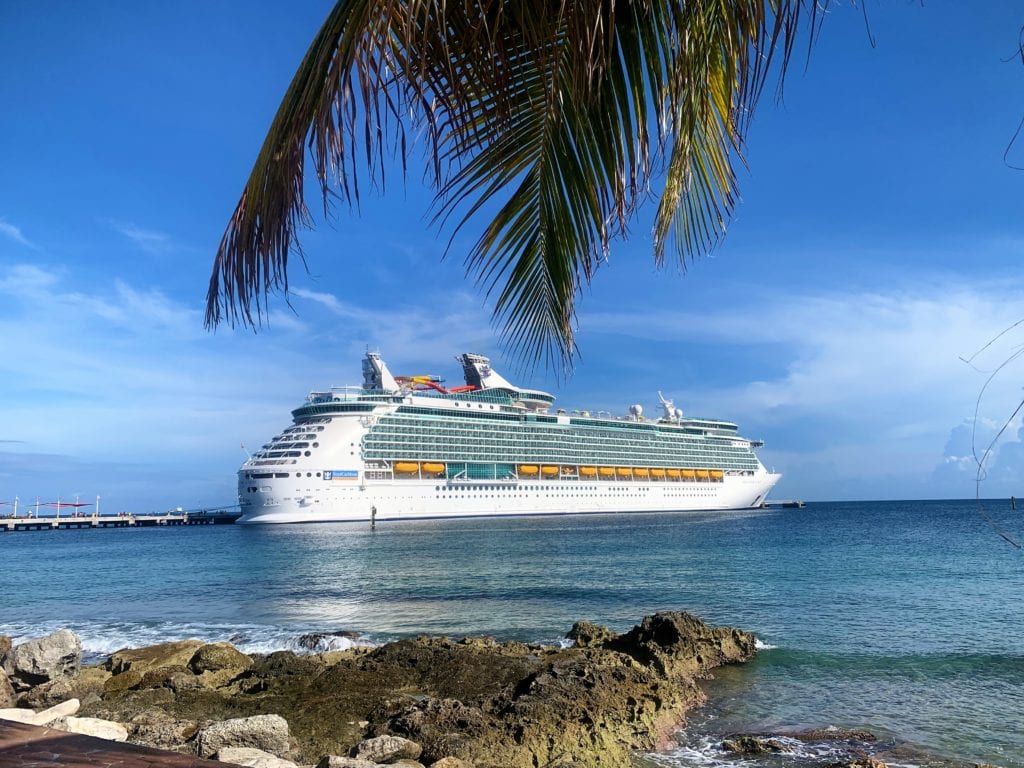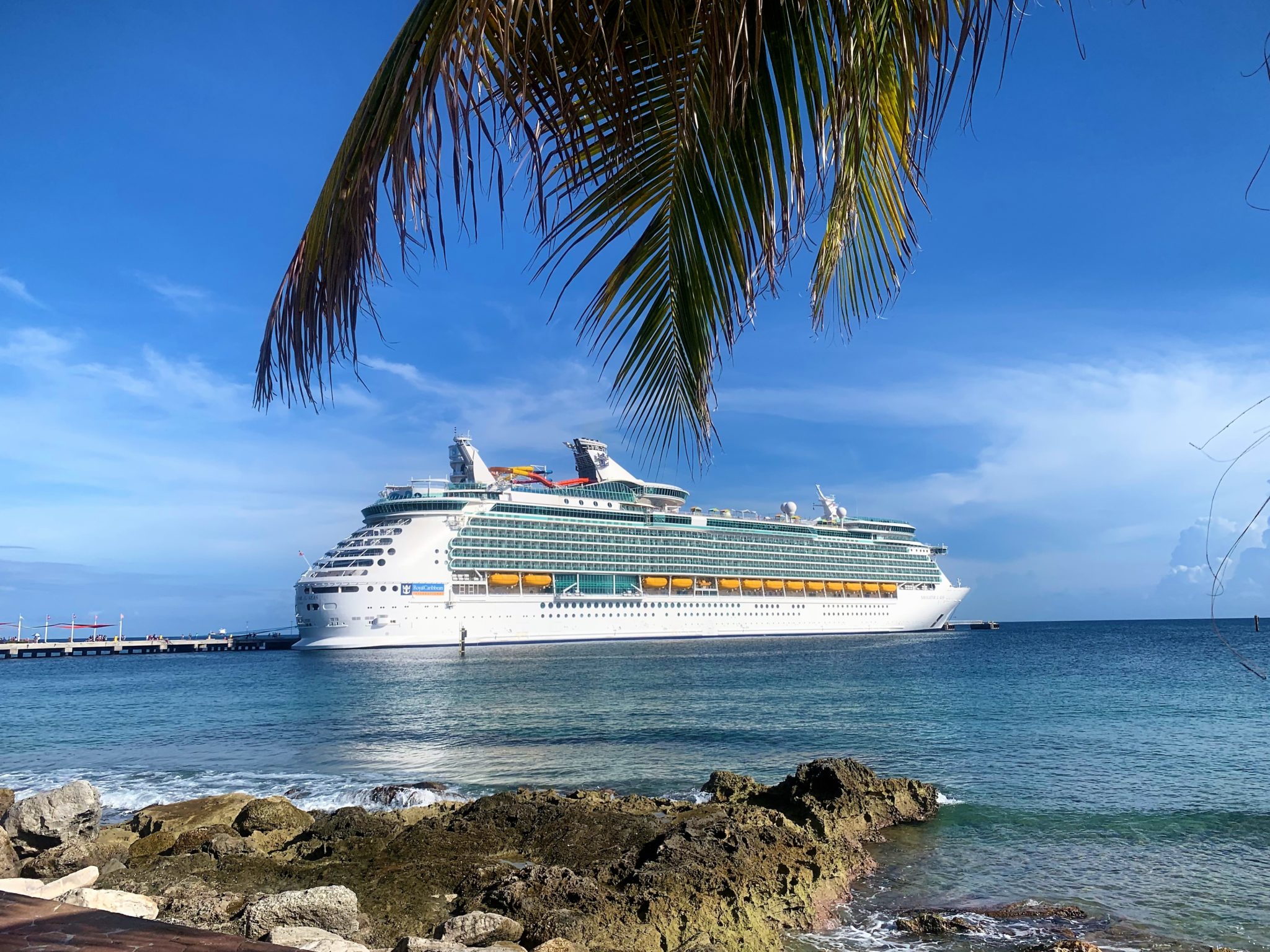 Quantum of the Seas Alaska sailings departing April 5 to October 14, 2021. Quantum of the Seas will remain in the Asia-Pacific region.
Odyssey of the Seas May 9 to October 28, 2021 sailings departing from Rome (Civitavecchia), Italy. Instead, Odyssey will begin her inaugural season out of a new homeport, Haifa, Israel from June to October 2021. These new sailings are available for residents of Israel only.
Adventure of the Seas June 5 to October 14, 2021. Instead of offering sailings from Barcelona, Spain, Adventure of the Seas will now offer sailings from Nassau, Bahamas beginning June 2021.
Vision of the Seas June 6 to August 29, 2021. Instead of offering sailings from San Juan, Puerto Rico, Vision of the Seas will now offer sailings from Bermuda beginning June 2021.
Jewel of the Seas June 7 to October 31, 2021. Instead of offering sailings from Northern Europe; Barcelona, Spain; and Boston, Massachusetts, Jewel of the Seas will now offer sailings from Limassol, Cyprus beginning June 2021.
Anthem of the Seas June 4 to August 29, 2021. Instead of offering European sailings, Anthem of the Seas will now offer Ocean Getaways and British Isles itineraries from Southampton exclusively for UK residents.
Stay up to date with the latest Royal Caribbean cruise cancellations here.
Norwegian Cruise Line
Just Announced: Norwegian Cruise Line will sail 3 ships outside the United States this summer. Norwegian Jade will sail from Athens beginning July 25th. Norwegian Joy will cruise from Montego Bay, Jamaica beginning August 7th. Norwegian Gem will cruise from Punta Cana, DR beginning August 15th.
UPDATED 4/6/21: Up until today, Norwegian Cruise Line had cancelled all NCL cruises embarking through June 2021. Other ship specific cancellations beyond this date were also announced due to fleet redeployments. These include:
Norwegian Encore sailings with embarkation dates prior to October 28, 2021
Norwegian Jewel sailings with embarkation dates prior to October 6, 2021
Norwegian Jade sailings with embarkation dates prior to November 4, 2021
Norwegian Joy cruises through October 9, 2021
Norwegian Gem cruises through October 22, 2021
In a positive cruise update, the cruise line announced its cruise restart plan, which did include more cancellations as well. These include all July and August itineraries aboard Norwegian Breakaway, Dawn, Escape, Getaway, Sky, Spirit, Star and Sun. In addition, voyages aboard Norwegian Epic through Sept. 1, 2021; and Norwegian Pearl through Nov. 7, 2021 have also been canceled. The only two ships left out of these recent announcements are Pride of America and Norwegian Bliss.
A further suspension of Oceania Cruises and Regent Seven Seas Cruises now includes all sailings through July 31, 2021.
Stay up to date with Norwegian Cruise Line's cancellations here.
Carnival Cruise Line
Just Announced: Carnival Cruise Line's CEO recently addressed cruise restart plans given announcements from other brands. She indicates that Carnival currently has no plans to move its ships out of U.S. homeports and is still hopeful for a restart from the United States this summer.
UPDATED 4/6/21: Carnival Cruise Line's last issued statement extended its pause in operations in the U.S. through May 2021, as well as select ships and homeport operations beyond this date. Today, that date was extended yet again, now through June 2021.
Further, the cruise line has previously announced additional plans for fleet deployment as it continues to refine its phased approach to a return to guest operations for 2021. This included more ship-specific cancellations.
Related to already-announced dry dock plans, Carnival Magic, Paradise, and Valor's return to operations will now be delayed until November 2021. Further, Carnival Radiance's dry dock will now take place in September. Now, the ship will arrive in Long Beach in November 2021.
Additionally, Carnival Miracle's planned seasonal service from San Diego has been suspended until further notice. Sailings out of San Diego that were available for sale through April 2023 have been cancelled, with the exception of seven voyages to Hawaii which will move to Long Beach.
With Carnival Miracle repositioning to Long Beach, the ship will assume the Carnival Radiance's itineraries through November 1, 2021 as well as the seven Hawaii Carnival Journeys. Carnival Miracle will also launch a new program of four- and five-day cruises to Mexico during the winter season. These cruises will begin November 2021 and continue through April 2023.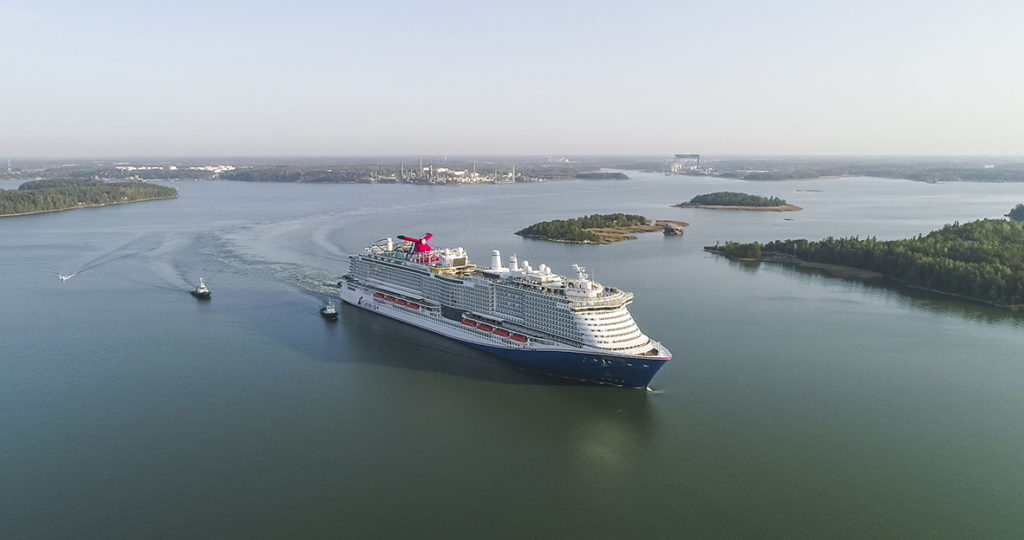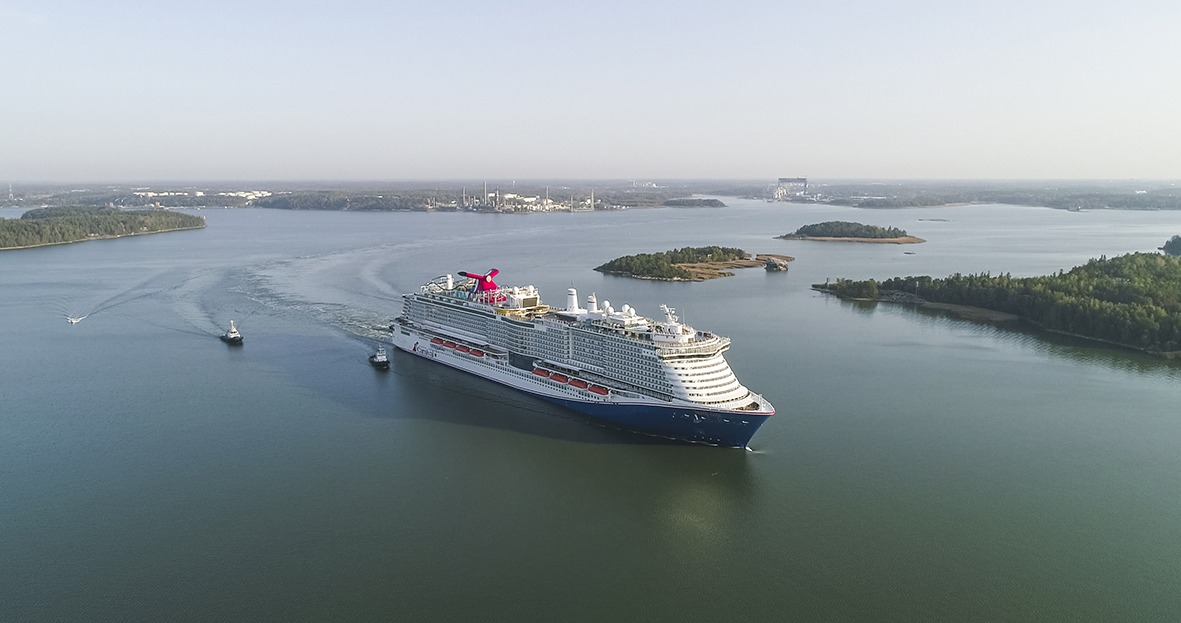 In a previous announcement, the inaugural sailing for the brand's newest ship, Mardi Gras, was further delayed as well. In addition, Carnival has cancelled the European itineraries for Carnival Legend which were to begin this May through October 31, 2021.
Additional cancellations to accommodate dry dock work include Carnival Liberty from Port Canaveral from September 17-October 18, 2021 and Carnival Sunshine from Charleston from October 11-November 13, 2021. Carnival Spirit's 15-day cruise from Singapore to Brisbane on June 12, 2021 has been cancelled as well.
Visit Carnival's website for a complete list of cancellations.
Related Post: Best New Cruise Ships for 2021
Celebrity Cruises
Just Announced: Celebrity Cruises has announced restart plans for ships outside the United States. Celebrity Millennium will sail from St. Maarten this summer beginning June 5th. The brand new Celebrity Apex will debut this summer sailing from a homeport of Athens, Greece. Celebrity Silhouette will cruise from the UK beginning July 3rd.
UPDATED 3/9/21: In alignment with the last announcement from Royal Caribbean Group, Celebrity Cruises' suspension of sailings includes those departing on or before May 31, 2021. Additionally, Celebrity Cruises has cancelled May through October 2021 Europe and transatlantic cruises on Celebrity Edge and Celebrity Constellation. Further, Celebrity Cruises had already suspended their full 2020/21 Winter program in Australia and Asia.
For further details on Celebrity Cruises cancellations, visit the cruise line's website.
Princess Cruises
UPDATED 3/16/21: Princess Cruises last announcement was a further extension to its pause of cruise vacations sailing the Caribbean, California Coast, Mexico and Mediterranean through June 30, 2021. Today, the cruise line provided an update to now include 7-day Alaska cruises on Emerald Princess and Majestic Princess departing from Seattle through the end of June.
In response to Canada's ban on cruise ships, Princess Cruises has previously cancelled Canadian departures beyond this date. These include:
Alaska seven-day Voyage of the Glaciers cruises, sailing between Vancouver, B.C. and Anchorage (Whittier)
Pacific Coastals that start or end in Vancouver, B.C.
Canadian Adventure sailing roundtrip from Southampton, UK
The cruise line does indicate that they are trying to preserve a portion of the Alaska and Canada & New England 2021 cruise seasons. In the meantime, Princess has committed to operating the Kenai Princess Wilderness lodge along with McKinley Chalet Resort in Denali and Westmark Fairbanks Hotel this summer. Details on land vacations can be found here.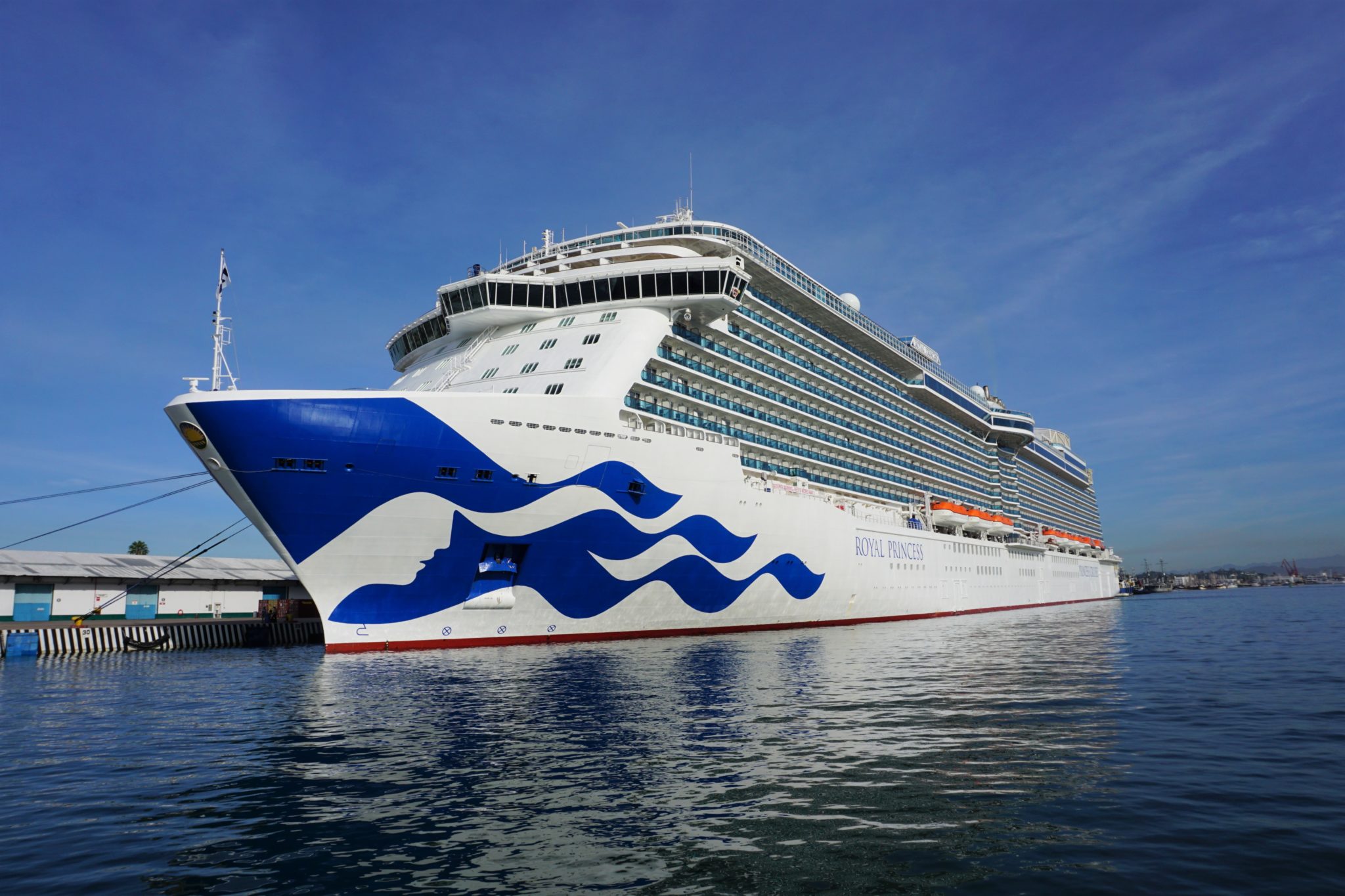 Princess has also extended the pause of its UK-based cruise vacations, sailing roundtrip from Southampton, through September 25, 2021 on Sky Princess, Regal Princess and Island Princess. For UK guests, Princess Cruises will launch a series of new short cruises departing in late summer on Regal Princess and Sky Princess from Southampton.
Given the CDC's cap on max length of voyages, Princess has also previously cancelled all cruises longer than seven days sailing in and out of United States ports through November 1, 2021.
For further details on cruise cancellations, visit Princess Cruises' website.
Holland America Line
UPDATED 3/16/21: As Holland America Line continues to prepare and develop its plans to meet the Framework for Conditional Sailing Order, the company also extends its cruise pause to include Europe departures through June 2021, impacting Nieuw Statendam, Volendam, and Westerdam.
Today, an update was provided to now include Alaska cruises from Seattle in June, impacting voyages on Eurodam and Oosterdam. Now, the earliest dates that you can book any HAL cruise on the website is July.
Previously, HAL updated its cancellations to reflect changes related to Canada's ban on cruise ships. The cruise line cancelled all sailings that depart from or conclude in a Canadian port in 2021. This included several Alaska, three Canada/New England, and two Pacific Coastal cruises in summer and fall of this year. It also included all Land+Sea Journeys.
At this time, discussions are underway with Canadian and United States government authorities to try to find a path forward to preserve sailings roundtrip from Seattle, Washington this summer.
Like Princess Cruises, HAL also previously cancelled cruises of eight days or longer that call in the United States through Nov. 1, 2021.
For complete details, visit Holland America Line's website.
Related Post: Reasons Why Cruising After the Pandemic Will Be Better
Disney Cruise Line
UPDATED 4/6/21: As Disney Cruise Line continues to carefully review the guidance from the U.S. Centers for Disease Control and Prevention and work towards resuming operations, the brand announced further cancellations.
Previously, all DCL sailings through May 2021 were cancelled. Now, the cruise line has extended this pause to include all sailings departing through June 2021. Further, given the likelihood of international borders remaining closed for an extended period of time, the cruise line has also decided to cancel Disney Magic European sailings through August 10, 2021. DCL is still evaluating various options for Disney Wonder's scheduled season in Alaska.
As previously announced, Disney Cruise Line has also cancelled sailings longer than 7 nights in accordance with the CDC's Conditional Sail Order.
Disney Cruise Line recently announced summer staycations for UK residents only on Disney Magic.
Stay up to date with Disney Cruise Line's latest cancellations here.
MSC Cruises
UPDATED 3/9/21: While MSC has been cruising in other parts of the world with its new Health and Safety Protocol, the brand has also cancelled all U.S. sailings through May 2021. The decision will affect the schedules of three ships based in Florida: MSC Divina in Port Canaveral as well as MSC Meraviglia and MSC Armonia in PortMiami.
MSC Cruises to offer summer sailings in the UK.
Stay up to date on MSC Cruises cancellations here.
Viking Cruises
Just Announced: Viking has announced a continuation of its restart with a collection of Welcome Back voyages including itineraries around Bermuda and Iceland beginning in June 2021. Viking also indicates that itineraries in Greece, Turkey, and Malta are in the works. The cruise line has previously announced sailings on the new Viking Venus for UK residents only this May.
UPDATED 4/6/21: On March 11, 2020, Viking was the first cruise line to temporarily suspend operations on all river and ocean cruises. Then on December 8th, Viking Chairman Torstein Hagen provided a video update introducing the new Viking Health & Safety Program. This program will feature the latest technologies including automated cameras that take guests' temperatures, UV-C robots to sanitize public spaces, and upgrades to air ventilation systems. Viking ocean ships will also have onboard PCR labs able to conduct daily saliva tests on all guests and crew. At that time, Mr. Hagen stated that it was his hope to be operational by April 1st, 2021.
Unfortunately, Viking has also delayed this date by another two months. Citing the ongoing restrictions on international travel and cruise ship travel in particular, the brand has decided to postpone all operations through May 31, 2021.
Virgin Voyages
UPDATED 4/7/21: It has been a rough road for the brand new cruise line Virgin Voyages. In light of COVID-19, Scarlet Lady's inaugural season was postponed. It was originally to begin April 1st, 2020.
On December 9th, the brand provided a further update with plans for Scarlet Lady to sail from PortMiami on May 9, 2021 and Valiant Lady on November 14, 2021. However, Virgin Voyages has had to even further postponed these dates.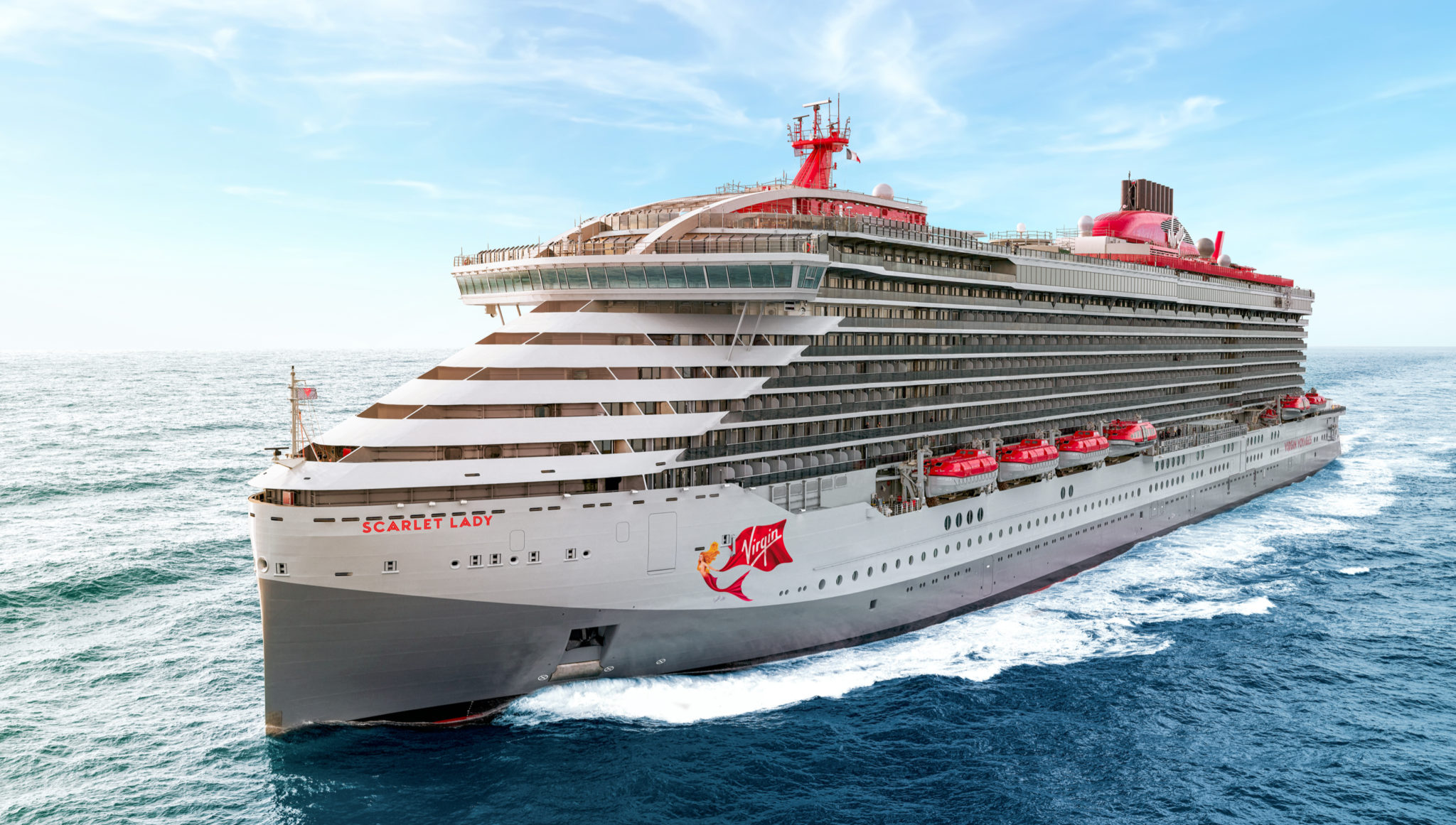 Now, Virgin Voyages has cancelled sailings from July 4th through September 17th, 2021 on Scarlet Lady in the United States. However, the ship will sail a series of Summer Soirees in the UK.
Related Post: Virgin Voyages to Require Vaccines
Comments
So, the million dollar question- When Will We Actually Cruise Again from the United States? Do you have any cruises booked in 2021? Drop us an anchor below to share your predictions on the resumption of cruising in the U.S. this year.