The CDC has finally released its latest, and final, instructions for cruising. Will it be smooth sailing for the cruise lines? Find out all of the details as we breakdown the requirements for test cruises from the United States.
CDC Cruise Update for Conditional Sailing Order
Requesting Permission to Conduct a Simulated Voyage
Late yesterday, the CDC released its Technical Instructions for Simulated Voyages. In this update, the CDC issued its requirements for cruise lines to conduct these test cruises. Test cruises must be conducted for each ship that the cruise line plans to be begin operating.
For starters, cruise lines need to submit a written request at least 30 calendar days prior to the date of the simulated voyage.
As part of the application, the cruise lines need to also provide the following:
Port (or multi-port) agreements that the cruise ship has with the U.S. and all ports the ship will visit.
A copy of the cruise ship operator's proposed written notification to volunteer passengers.
A copy of the passenger informed consent form for being part of the sailing.
A description of the protocols to be simulated.
Certification that the cruise line has met Phase 1 of the Conditional Sailing Order.
When it comes to the port agreements, the cruise lines must include three components.
It must first include a port component to ensure that ports do not become overburdened with too many cruise ships. Second, it must include a medical care component for getting ill passengers off the ship. Finally, it needs to include a housing component in case there is a need for isolation and quarantine of passengers.
EXCLUSIVE SAVINGS: Cruise Deals for Newly Announced 2021 Cruises!
Eligibility for Conducting Simulated Voyages
Now, those are just the documents that are necessary to apply for consideration to conduct a simulated voyage. Before cruise lines can apply to conduct these voyages, they must be eligible and meet some basic inclusion criteria as well.
Only cruise ships with complete and accurate response plans will be able to participate in these voyages.
The cruise ship needs to be continually collecting data using the Enhanced Data Collection form. Further, cruise ships need to document that they have been adhering to the elements of the No Sail Order Response Plan and the most recent CDC recommendations.
Also, the cruise ship must maintain robust testing and monitoring of crew onboard for COVID-19.
Volunteer Requirements for Test Sailings
Now, when it comes to volunteers, cruise lines must have enough passengers for a minimum of 10% of the ship's total capacity.
Volunteers must freely agree to be part of the voyage. Thus, the cruise lines can not tie being part of a simulated voyage to a condition of employment or some other incentive or reward.
Although, the CDC is not considering the cruise itself, and related experiences, as a form of compensation.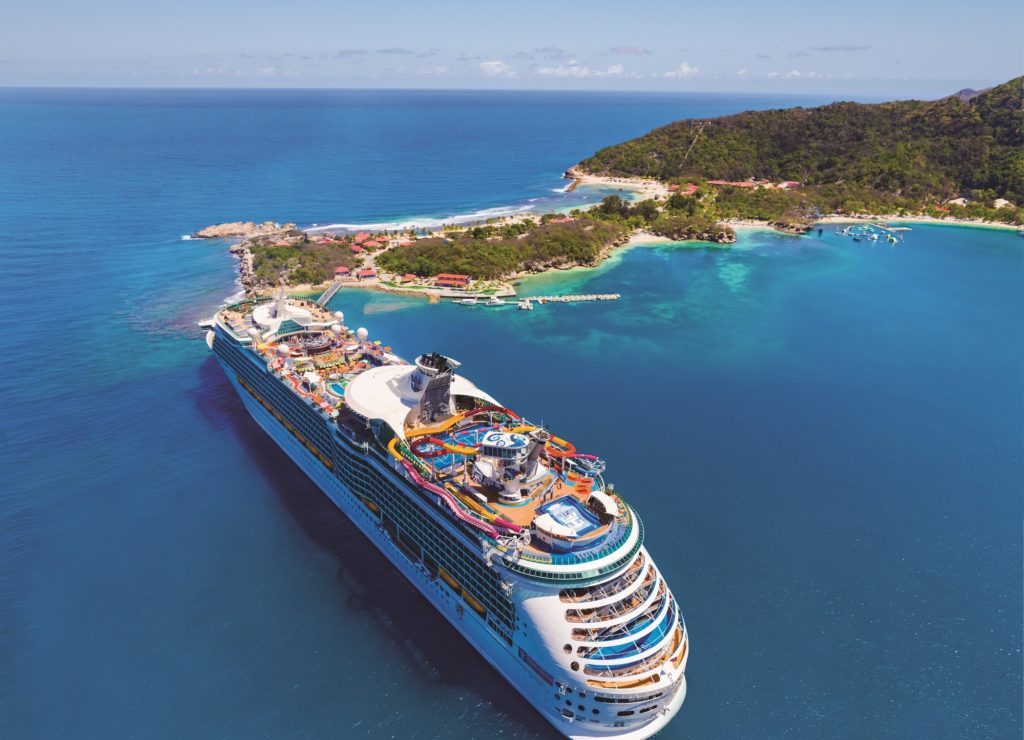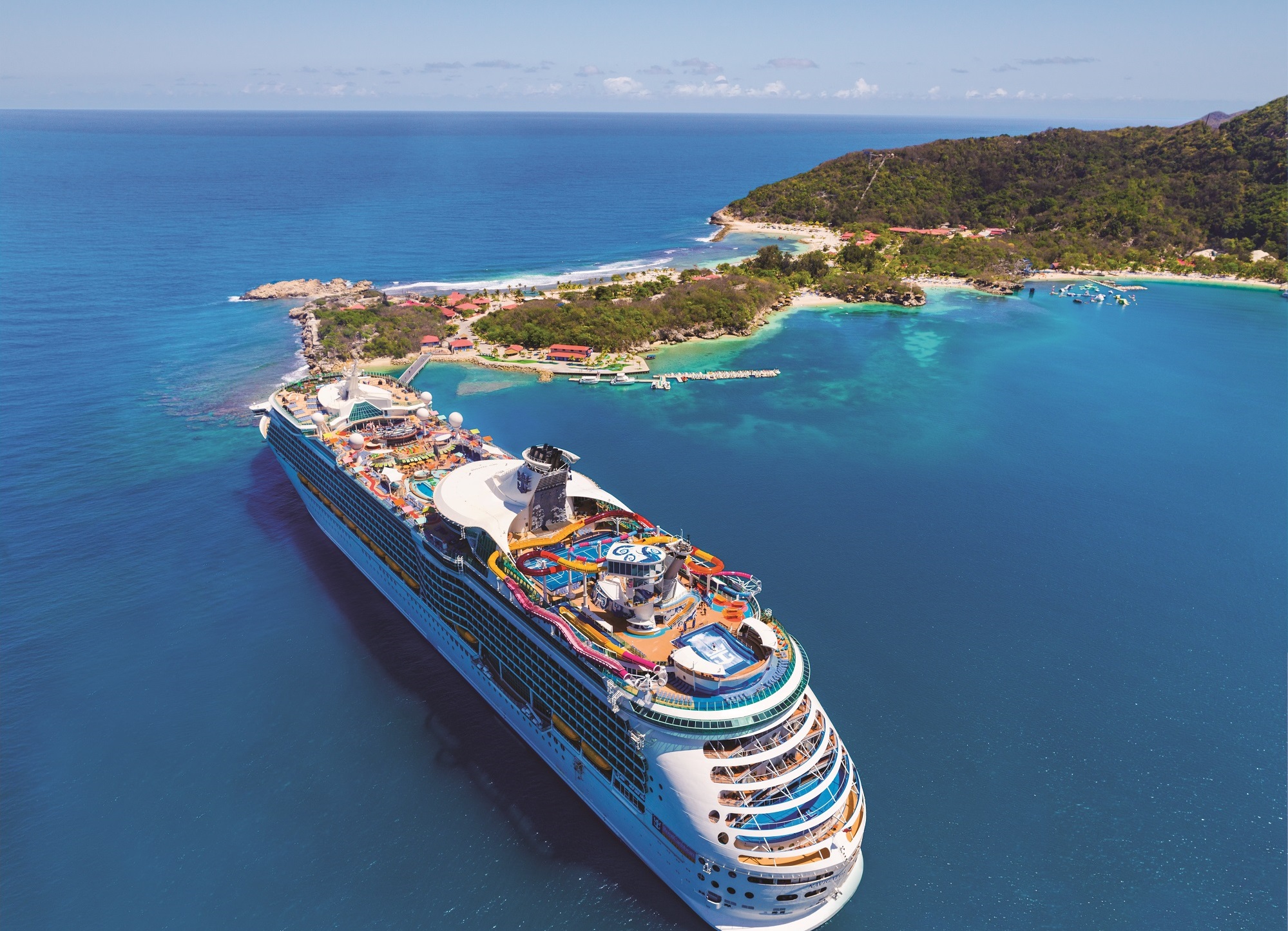 Before participating, cruise lines must advise participants of the Travel Health Notice for COVID-19 and Cruise Ship Travel. The CDC requires an additional written warning for participants as well. This includes a statement that the simulated voyages are being conducted using "unproven and untested" health and safety protocols.
Of course, that is just patently untrue. Cruises ships all over the globe have implemented these procedures with much success.
Further, this advisory must also state that cruising during a pandemic is an "inherently risky activity".
Volunteers must be 18 years of age and must meet one of two medical statuses.
They can be fully vaccinated against COVID-19. Or, passengers can provide medical documentation, or self-certify, they do no have any pre-existing medical conditions that would place them at high risk for severe COVID-19.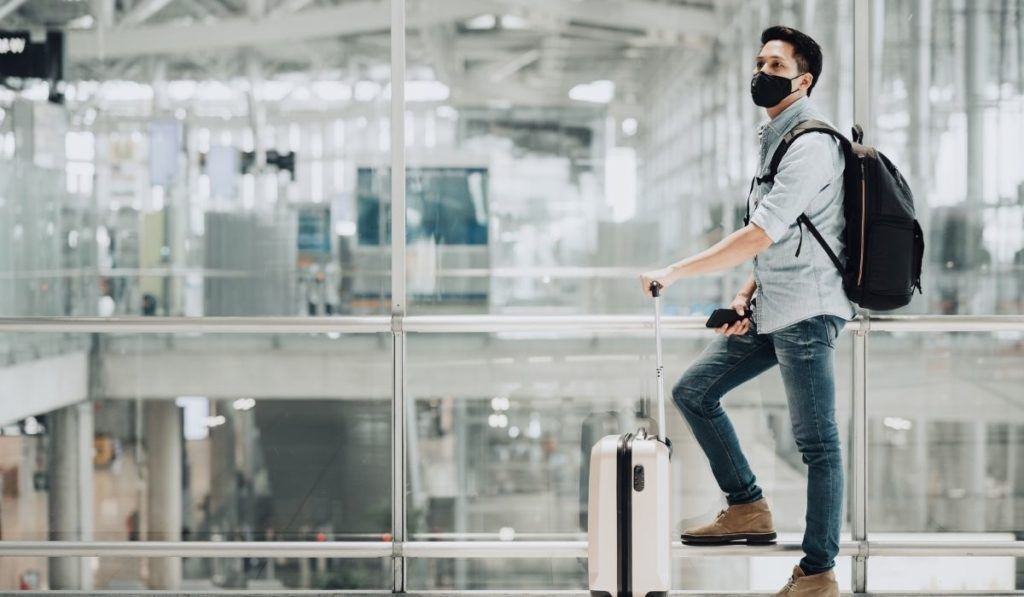 As part of the voyage, passengers will undergo health screenings and testing for COVID-19. These screenings and tests will occur at embarkation and disembarkation.
Upon departing the test cruise, participants must also agree to provide a specimen for COVID-19 testing. This must be collected 3 to 5 days following the sailing, and at least 75% of volunteer passengers must provide a sample in order for the cruise line to receive its Conditional Sailing Certificate.
Cruise lines can provide individuals with a self-collected kit. Or, cruise lines can have volunteers obtain a specimen at an approved shoreside laboratory.
BOOKING BONUS: Get Special Perks When You Book Your Next Cruise!
Life Onboard a Simulated Voyage
Simulated voyages can last from 2 to 7 nights. Although, the CDC recommends that a simulated voyage should last at least 3 days, with 2 overnights. This duration provides cruise ships enough time to conduct the necessary tests of protocols and procedures.
All ships with either a current Green or Orange status may undergo a simulated voyage.
Interestingly, the CDC will not accept any evidence from cruises that occur outside of the U.S. during the past year. Essentially, if cruise ships have successful restarts in the Bahamas or the Caribbean, those sailings won't be considered by the CDC. So, those cruise ships will still need to conduct simulated voyages to sail from U.S. ports.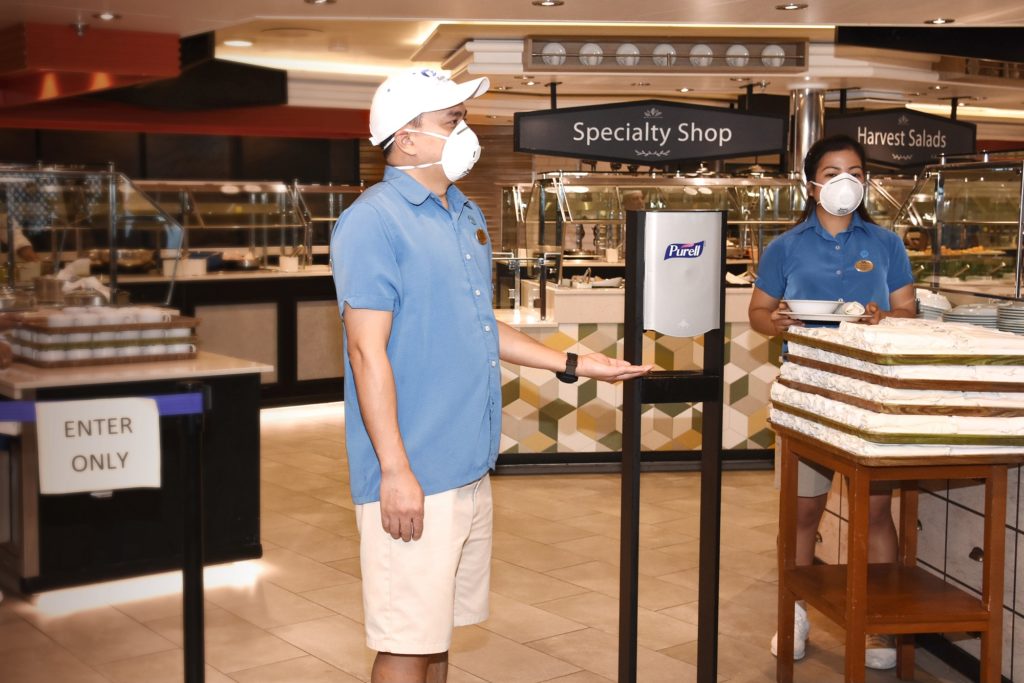 Additionally, cruise lines must demonstrate a number of health and safety protocols and procedures during these voyages. While sailing, the cruise ship operators must meet specific health standards. Areas that the CDC will evaluate include hand hygiene, face covering usage, ship sanitation, and social distancing.
The following activities must occur on a simulated voyage, or several voyages, in order for a ship to be cleared to sail from the U.S.:
Embarkation and disembarkation procedures, including terminal check-in.
Onboard activities, including seating and meal service at dining and entertainment venues.
Medical evacuation procedures including transfer of symptomatic passengers or crew, or those who test positive for SARS-CoV-2, from cabins to isolation rooms.
Onboard and shoreside isolation and quarantine of at least 5% of all passengers and non-essential crew.
Recreational activities that the cruise ship operator intends to offer as part of any restricted passenger voyages. For example, casinos, spa services, fitness classes, gymnasiums.
Shore Excursions on Simulated Voyages
The CDC Instructions also provide specific details on how cruise lines can conduct shore excursions.
If cruise ships plan to visit a cruise line private island, the CDC will only allow one cruise ship to visit at a time. Also, the cruise ship must have procedures for screening island staff that will be interacting with the crew and passengers.
Cruise lines must maintain face covering policies and social distancing practices while on the cruise line private island as well.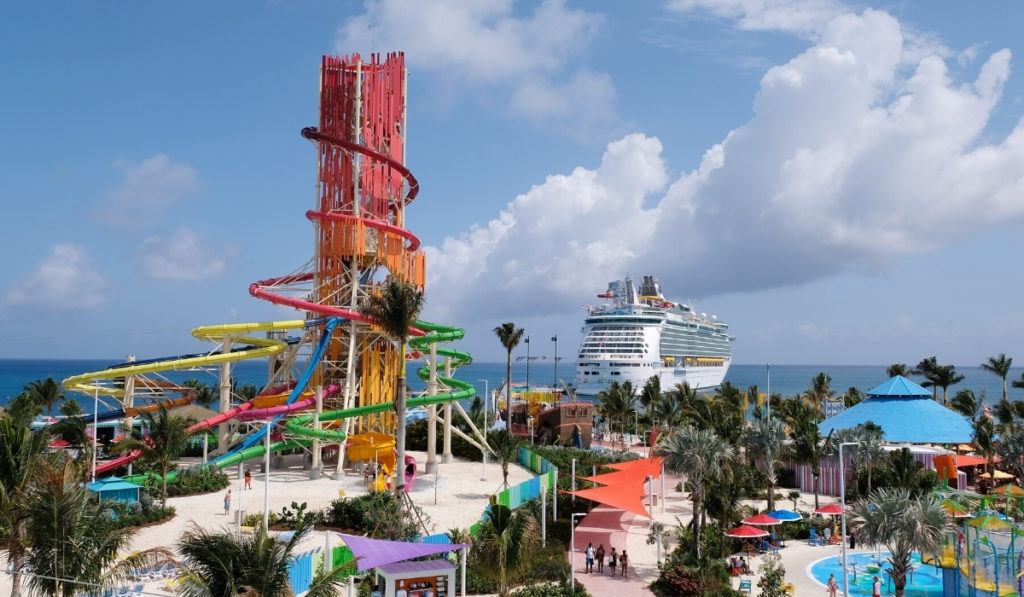 Additional procedures also exist if the cruise ship plans to visit other ports of call during the voyage.
The CDC explicitly indicates that self-guided or independent exploration is not allowed at ports of call. Volunteer passengers will only be able to go on shore excursions that include other passengers and crew from the ship. These protected excursions must be vetted by the cruise lines.
The operators must ensure providers observe proper COVID-19 preventive measures. These measures include face mask wearing and social distancing throughout the tour.
Finally, the cruise ship must have a documented practice for managing individuals who contract COVID-19 during these sailings. Such procedures need to include plans for disembarkation and housing of those with COVID-19 and close contacts.
In addition, cruise ships must be plans for repatriation of U.S.-based persons, and close contacts, after quarantine at a foreign destination.
So, those are the procedures by which cruise lines need to adhere during a simulated voyage. How will the cruise lines respond to this process?
Although, cruise lines can bypass this requirement all together.
How?
Well, the instructions indicate that cruise lines can attest that 98% of the crew, and 95% of cruise passengers are vaccinated. If they go this route, then the cruise lines do not need to conduct simulated voyages. They still need to adhere to the operations manual for restricted passenger cruises. This manual details all of the requirements for health and safety cruise lines must commit to for sailings departing from the U.S.
Stay tuned as more details emerge.
Comments
What do you think of the procedures announced for conducting simulated voyages? Do you believe the cruise lines will go through this process in time to begin cruising in July? Drop us an anchor below with your reaction to this latest CDC cruise update.