Finally, Celebrity Cruises' newest ship, Celebrity Edge has arrived. This long-awaited brand new class of ship is the line's largest class of ship to date and delivers some impressive new features, entertainment, and dining venues. We have been following the development of this ship since it was announced by the cruise line, and we have put together this step-by-step Celebrity Edge Planning Guide to help you plan the perfect trip.
Celebrity Edge Planning Guide
Book Early
If you want the best deal on your cabin, then you need to book early. For our January 2019 cruise, we booked as soon as reservations were made available back in July 2017.
Booking over a year in advance gave us plenty of cabins to choose from and locked in a low cruise fare. In fact, the price of our cabin climbed over 30% more than what we paid. If the rate ever does get lower, you can always call for a price adjustment.
Currently, you can book cruises on Celebrity Edge as far out as April 2021. So, what are you waiting for?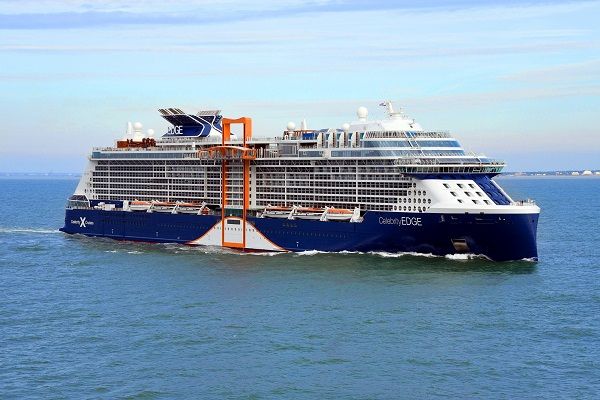 Consult with a Travel Agent
Even though we have cruised over 25 times, we almost always book with a certified travel agent. Having an expert on your side can help if there are any problems. Plus, they can do some of the work like periodically checking to see if the rates have decreased or if there are changes to the sailing.
Above all else, using a travel agent can often save you money. While cruise fares are usually the same as booking directly with the cruise line, travel agents often offer additional "perks". These can come in many forms such as onboard credit, free specialty dining, or included gratuities, to name a few.
Related Post: Ways to Save Money on a Cruise
Understand the Cabin Categories and Benefits
Celebrity Edge offers some amazing accommodations. Making sure you understand the inclusions between the different staterooms will ensure you pick the right setup for you and your family.
Along with your typical inside, balcony, and outside rooms, there are different "classes" of staterooms that come with some extra privileges while onboard the ship. There is also the new infinite veranda stateroom that lets you get even closer to the ocean.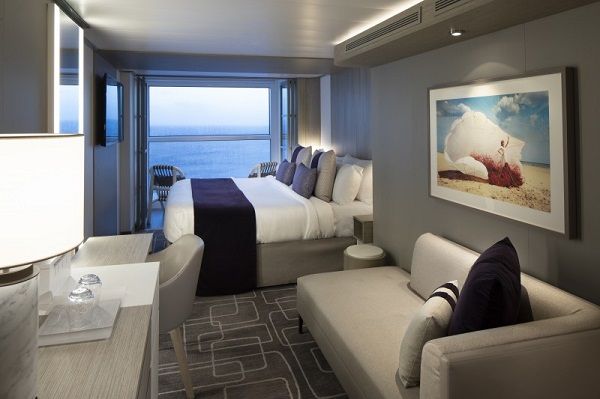 Cabins in the Aqua Class will receive preferred stateroom locations, along with unlimited access to the Sea Thermal Suite on the ship. There is also the exclusive Blu restaurant serving breakfast and dinner.
If you book one of the various suites onboard Celebrity Edge, you will have your own private Retreat Sun Deck and Lounge, as well as a private restaurant Luminae serving breakfast, lunch, and dinner.
Find Out the Current Promotions and Upgrades
Even though this is Celebrity Cruises' newest ship, Celebrity Edge bookings are usually eligible for the line's latest promotions. As of late, these deals have included receiving two perks, such as free internet and a Classic Beverage package, when you book at least an outside room or higher.
If you time the promotions well, you might get even more free perks or onboard credit.
This is where your travel agent can come in handy. They might be able to add additional perks at no charge to you. On previous Celebrity cruises, we have received additional onboard credit, free upgrades from the Classic to Premium Beverage Package, and other benefits above the cruise line's promotions.
Related Post: Everything Included on Celebrity Cruises
Review the Dining Options
We tend to be more traditionalists when it comes to dining. On most trips, we opt for the early seating in the main dining room and avoid "my time" or other "flexible" dining options. The Princess likes to know when and where we are going to eat each night of the cruise.
Although, we changed things up for Celebrity Edge, and we suggest you do the same on your cruise. This ship offers the new Celebrity Select Dining option. This new option allows you to make reservations pre-cruise at any of the four main dining rooms on the ship. If you'd prefer, you can make reservations when onboard or just walk up to your restaurant of choice when you are ready to dine each evening.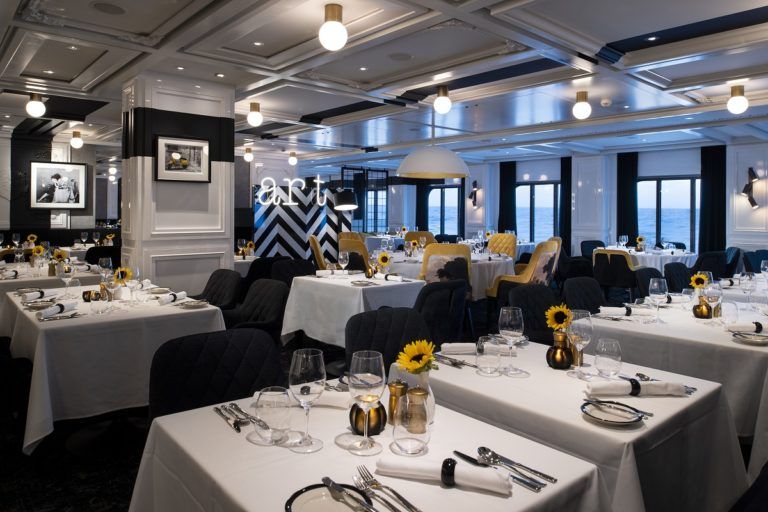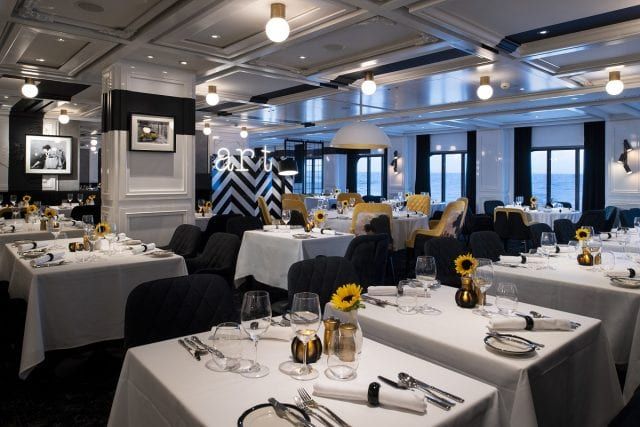 Honestly, we are not the type of people to just "wing it", so we made all of our reservations pre-cruise and have enjoyed the flexibility of this new program. Receiving the same Modern Luxury and service that you are accustomed to with Celebrity Cruises, you can now dine in different venues with different decor and slightly different menu options.
Each of the four complimentary restaurants offer the same menu that changes each night of the cruise. What differs is that each venue also offers a few menu items that are exclusive to that restaurant like Italian fare in Tuscan.
Of course, if you would prefer the traditional set dining times, there are the usual early and late seatings. With this option, you will be assigned a set table in one of the four main dining rooms. Unfortunately, you do not get to decide which dining room.
Related Post: Celebrity Edge Dining Guide
Setup an Online Account (and Download the App)
Once you have your deposit down on your ideal cabin, it is time to really get planning. If you don't already have an account on CelebrityCruises.com, set one up. If you are a Royal Caribbean cruiser, you can use the same login credentials.
You will also want to download the Celebrity Cruises app on your smartphone. The app is greatly enhanced and offers you a quick way to access your reservation. Both the online account and app are tied to your current reservations and allow you to review your calendar, book experiences and shore excursions, reserve dining, etc.
The smartphone app will also be of use for express check-in at the new terminal in Ft. Lauderdale and once onboard the ship. Think of the app as your digital daily planner that highlights all of the day's events, keeps track of your reservations, and more- like even control the temperature and lights in your stateroom!
Join the Conversation Online
Now that you have a cruise booked, it's time to make some new friends. There are several message boards and online communities that you can join to share ideas, partner up on tours, and get some tips and hints. If you are brand new to cruising, you might consider joining forums like Cruise Critic or Cruise Line to meet others on your cruise.
Facebook groups are also an increasingly popular place to meet and learn about cruise lines and ships. Odds are that you will be able to find the Celebrity Edge group, and maybe even a Facebook group for your specific sailing.
Even if you do not post, you can "lurk" to find out valuable information from previous cruisers. With a new ship, cruise lines often test out different options or events, so having the most up-to-date information can be very helpful. Of course, stay tuned for all our latest posts following our sailing.
Time for Additional Cruise Purchases
Now is the time to book all those extra add-ons that did not come as part of your cruise fare.
Depending on your reservation and promotion you received, there are probably some additional purchases that you want to make. Be sure to keep an eye on your cruise planner. The company often runs pre-cruise deals and promotions with some nice discounts. You can easily score 10-30% off things like WiFi, spa packages, the thermal suite, and shore excursions.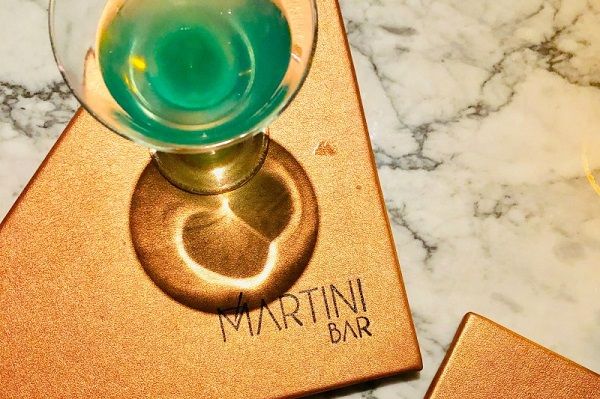 This does vary from sailing to sailing, and while on previous cruises we have seen some deep discounts, our Celebrity Edge cruise only had small pre-cruise deals. We did not notice any pre-cruise deals on specialty dining, but it can't hurt to keep an eye on your inbox and cruise planner.
Related Post: Celebrity Cruises Drink Package Guide
Book Your Flights and Pre-Cruise Hotel
About six months out, you will want to begin planning your transportation. If you are flying, then you will want to check the airlines for flight deals and secure yourself a seat.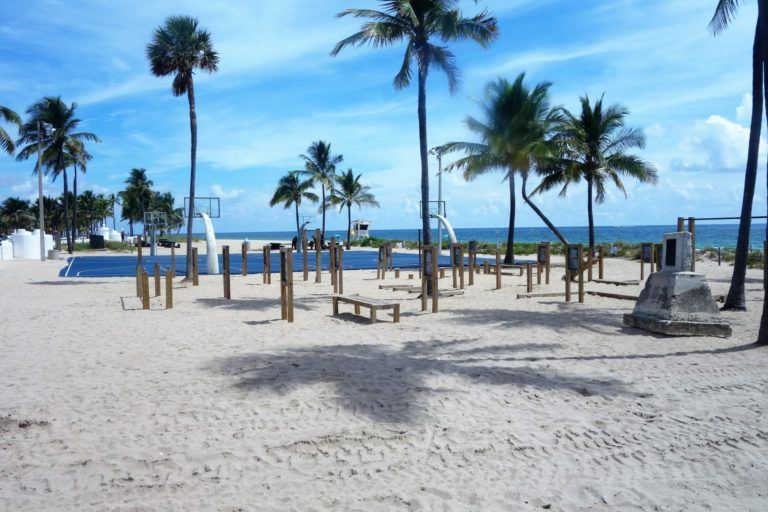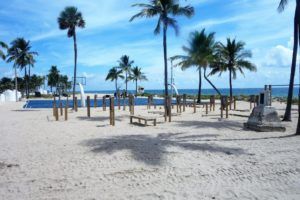 For those who have to fly more than a few hours, we highly suggest you arrive the day before your cruise. This also means reserving a pre-cruise hotel. There are several areas to stay, including the Fort Lauderdale Beach area or the strip right next to the port.
Now, we exclusively fly in at least one day before boarding as we have experienced too many flight delays and other travel disruptions that could have easily caused us to miss the boat. This is especially true when flying during the winter months.
Reserve Specialty Dining
As you begin to get closer to your cruise date, you will want to solidify your dining plans. Even though Celebrity Cruises is known for having some of the best main dining room food, you might want to book a few specialty dining reservations. Celebrity Edge is home to several new specialty dining restaurants for the brand.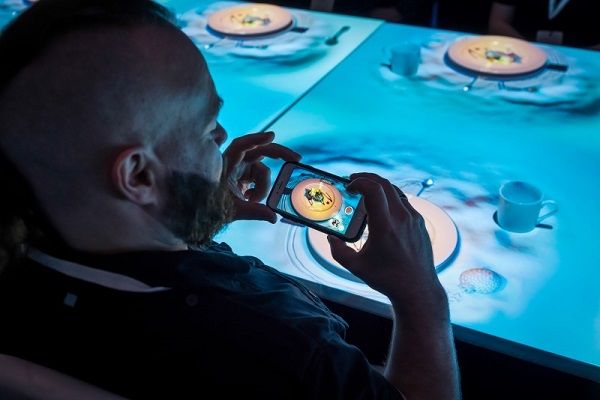 While we would have loved to test out all the venues, there is only so much we can eat. Some of the new restaurants include Fine Cut Steakhouse, the Rooftop Garden, and Dinner at Eden. There is also the interactive dining experience Le Petite Chef, which uses augmented reality to deliver both an exquisite dinner and a show.
Not to mention, there is also Raw on Five, Dinner on the Edge which occurs in the Magic Carpet on one select night of the cruise, and Le Grand Bistro for breakfast and lunch. Most of the specialty restaurants are available for pre-booking, but not all of them.
Related Post: Our Celebrity Edge Cruise Review
Pick Your Shore Excursions
Celebrity Edge is a destination itself. Still, you will want to start reviewing tours and options for your time ashore. Right now, Celebrity Edge is visiting various ports of call in the Caribbean, with stops in popular locations in both the Eastern and Western Caribbean.
We recommend reviewing both the options on Celebrity Cruises' Cruise Planner, as well as some third-party sites or local tour operators. You might want to check the forums or online groups if you need suggestions. Depending on the port, we have booked through the cruise line, directly with local tour operators, or with other sites like Shore Excursions Group or Viator based on pricing and tour inclusions.
Rest assured that there are plenty of options, from relaxing beach breaks, to adventurous activities, to city tours, and everything in between.
Related Post: How to Plan the Perfect Shore Excursions
Do Your Online Check-In
While the online check-in opens 90 days before your cruise, you don't have to do it right away. Still, you should log in to your cruise planner to begin the process around 30 days prior to sailing. Better yet, you can download the Celebrity Cruises app for your smartphone and do the Express check-in right there. You will then be able to use the digital copy of your set sail pass to check in at the terminal.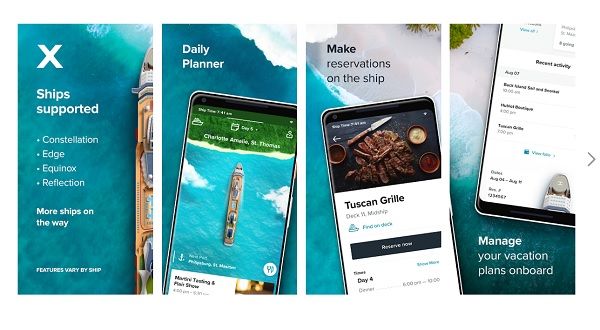 This streamlined pre-cruise process will have you checked in and ready to start your vacation in no time. You have up until 72 hours before the cruise to complete this process or you will be locked out.

Get Packing
We are over planners if you couldn't already tell. So, we often begin our packing process a few weeks to a month before our trip. While some people wait until the last minute to get everything stowed away in their luggage, we prefer the slow and steady approach.
Yes, we are those people who plan their outfits ahead of time. With our shore excursions planned and dinners set, we know exactly what to expect during our trip and can pack accordingly.
Need some suggestions on what to bring with you on your Celebrity Edge cruise? See our complete Caribbean Cruise Packing Guide with downloadable checklists to ensure you don't leave anything behind.
Bon Voyage
Now that you have done all of the planning and preparing, it is time to set sail on an unforgettable cruise. If you have followed our suggestions, you will have nothing to worry about during your trip and can hit the ground running on Embarkation Day. Bon Voyage! We hope you enjoy all this amazing ship has to offer.
Comments
Have you sailed on Celebrity Cruises' newest ship yet? Did we miss any crucial steps in our Celebrity Edge Planning Guide? Drop us an anchor below to share how you prepared for this amazing new vessel.